Saturday we went to
RedBone Willy's Bluegrass & Acoustic Music Festival
in Lawndale, North Carolina!
Sadie and I left her place early for the drive to the festival. And on our way we stopped for some breakfast to give me my first taste of Bojangles.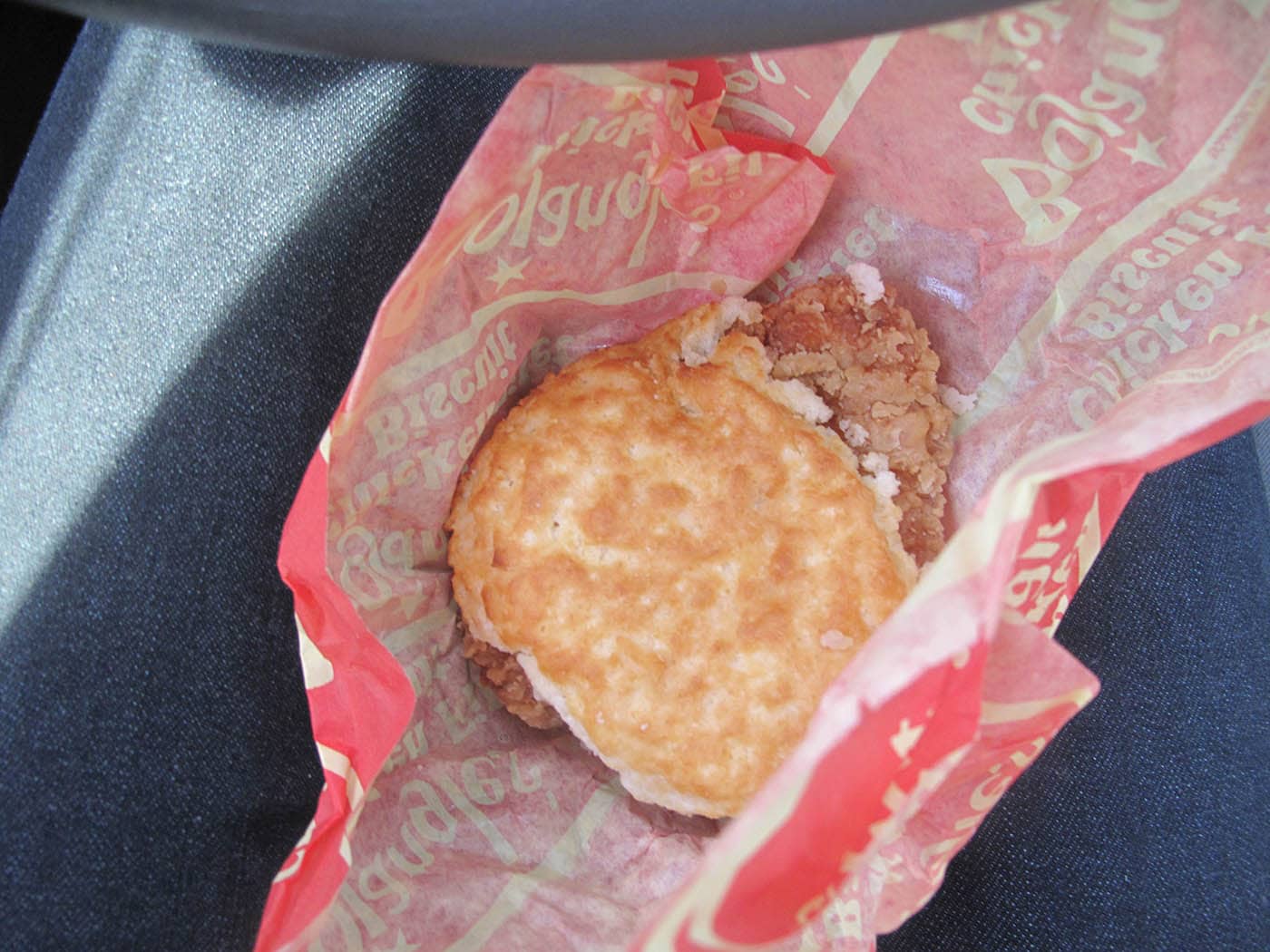 We met up with her sisters Carrie (of Travelin' Thrifty) and Jamie (the other half of the Hungry Sisters) and a whole bunch of others for the day.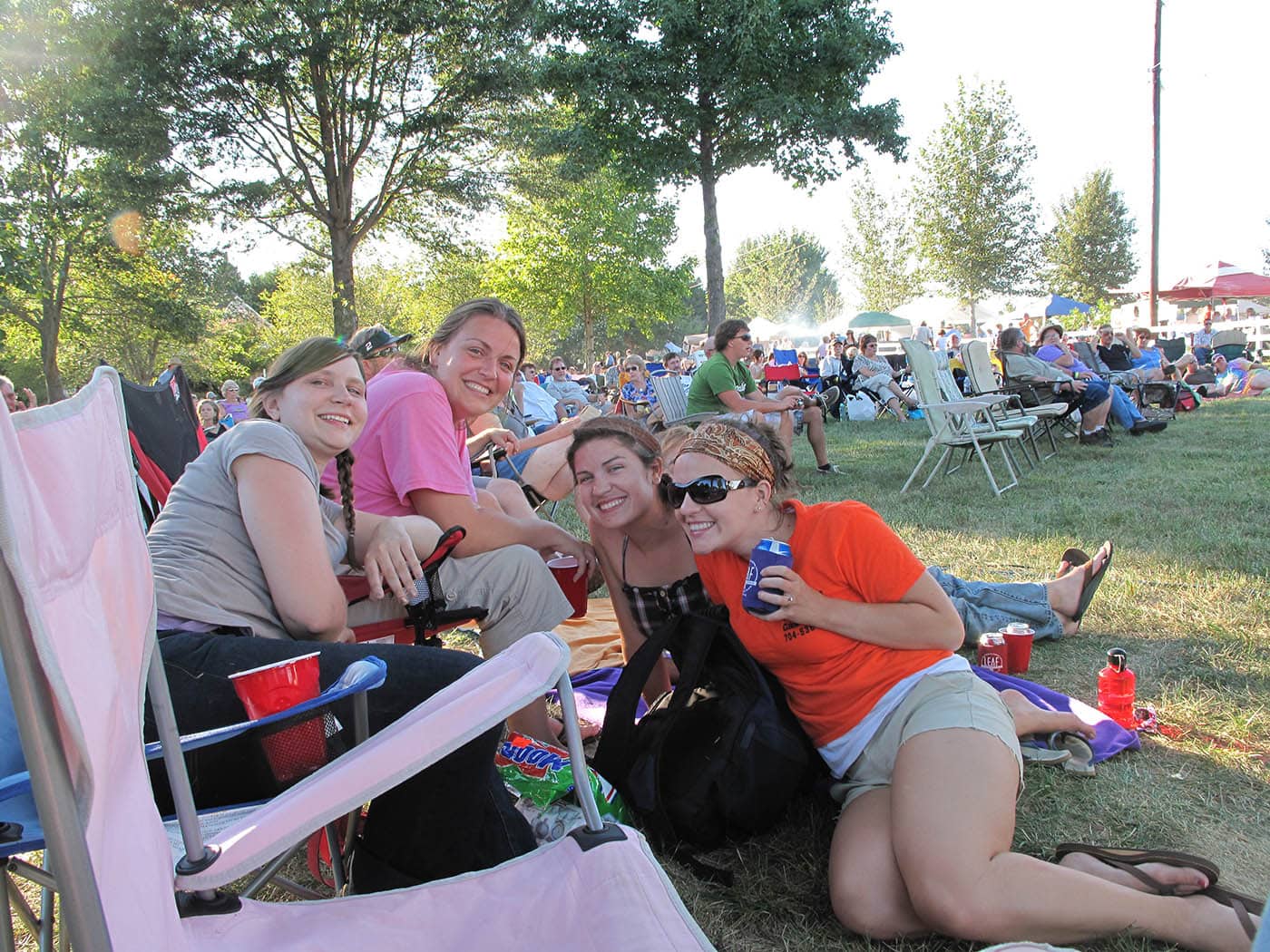 We spent the day listening to some awesome bluegrass music and drinking and eating hanging out and moving with the shade and eating the best grilled cheese sandwich ever made (seriously, cheddar, apples, and onions on cheddar bread — delicious).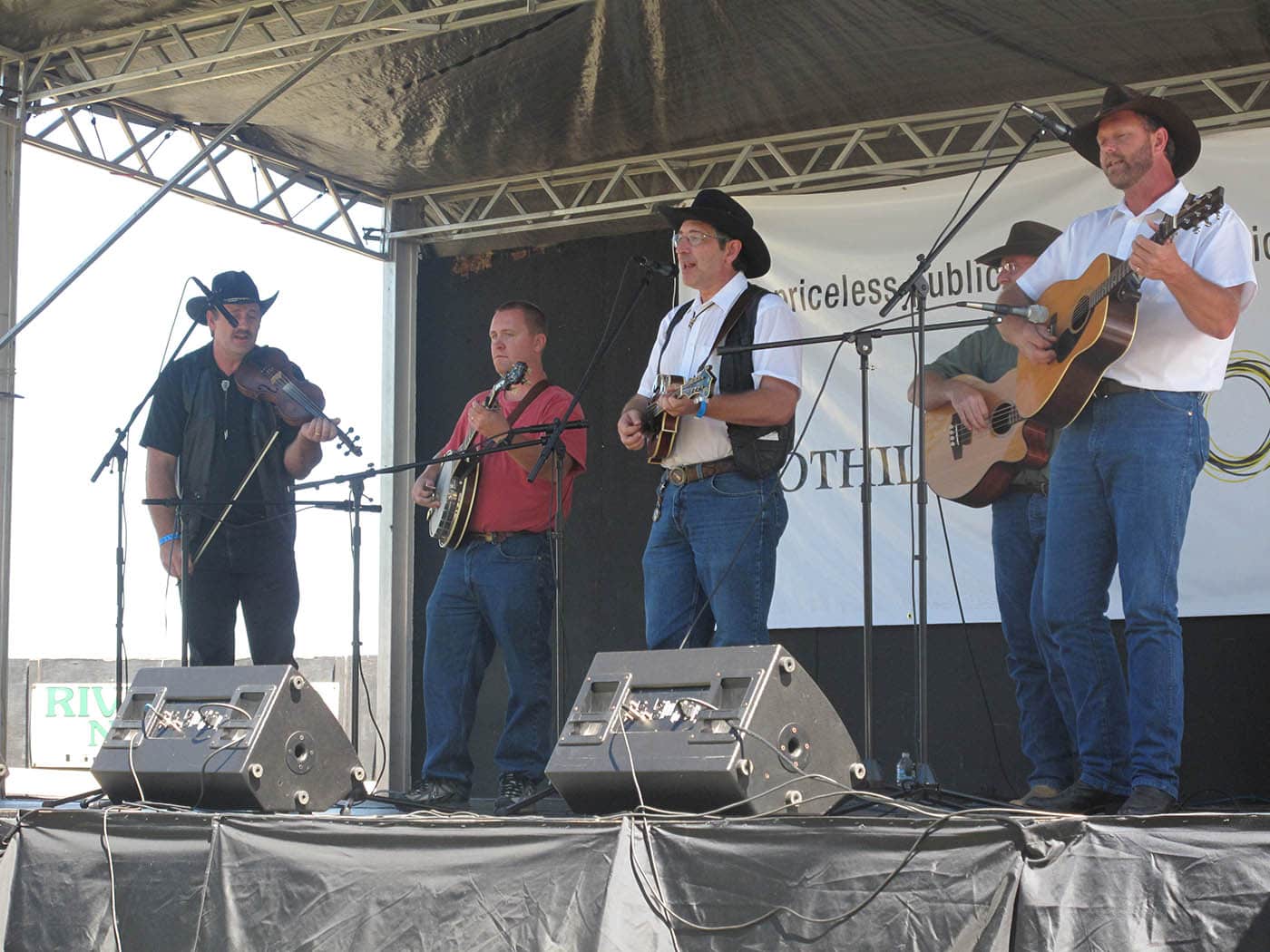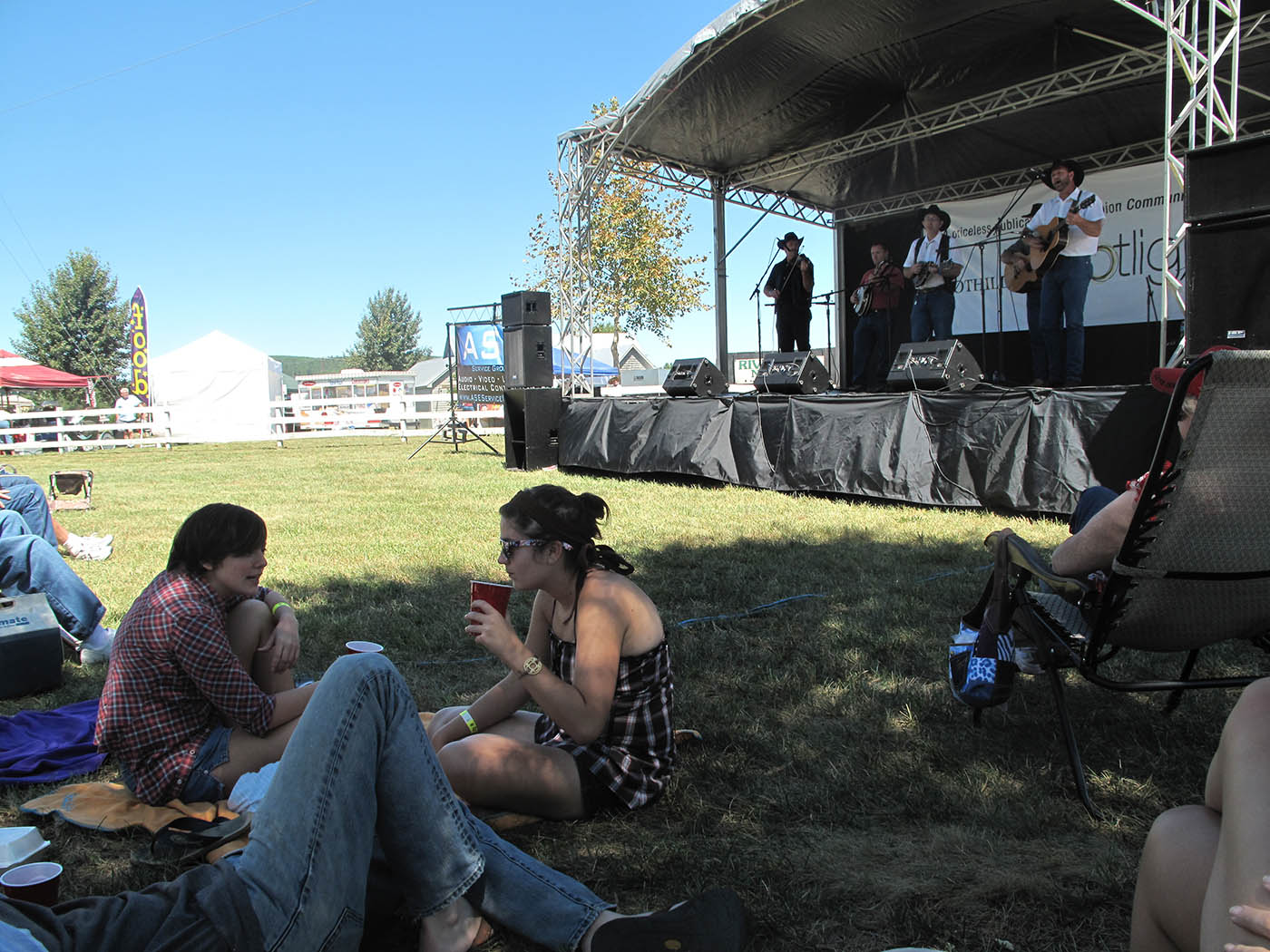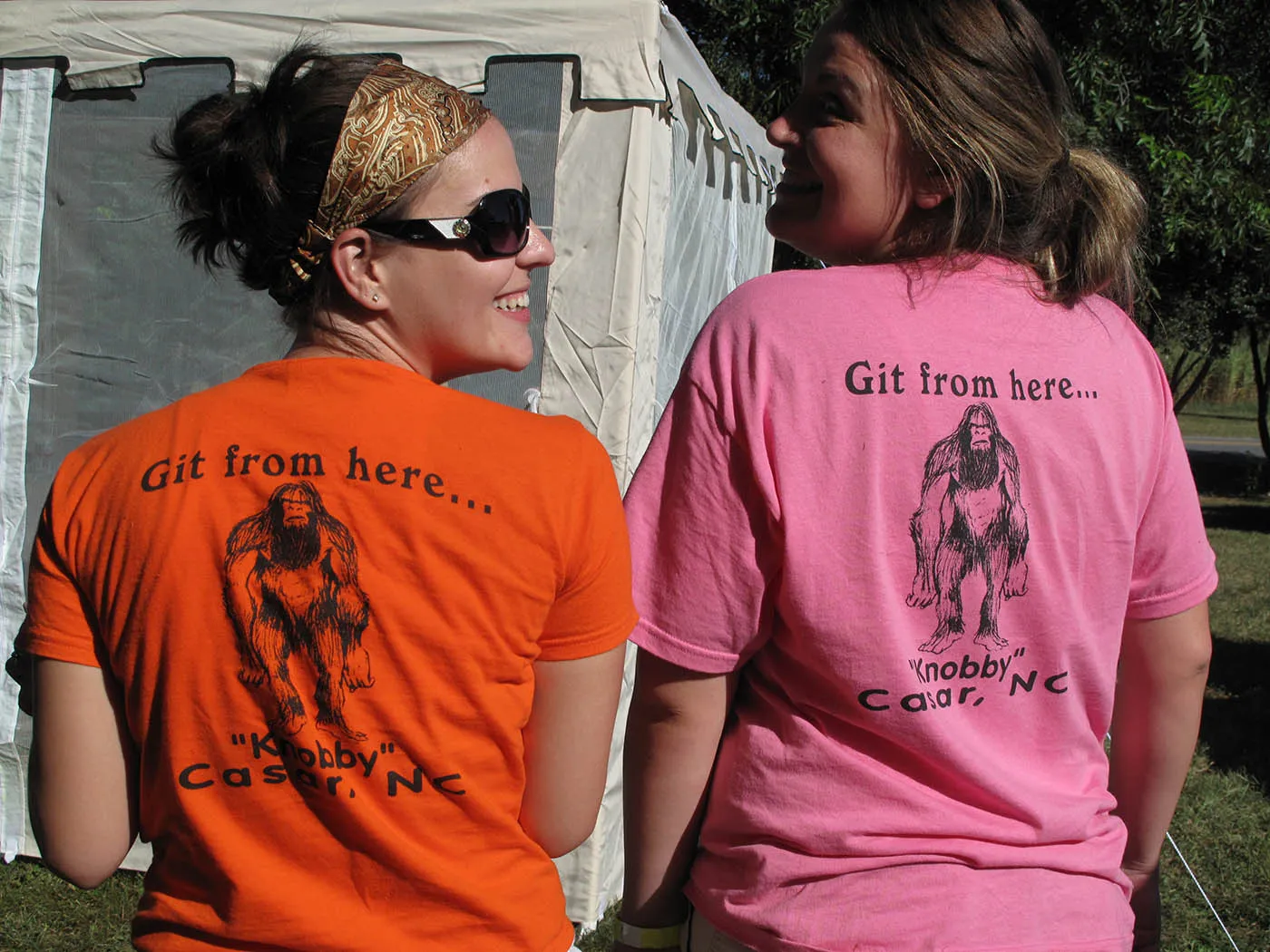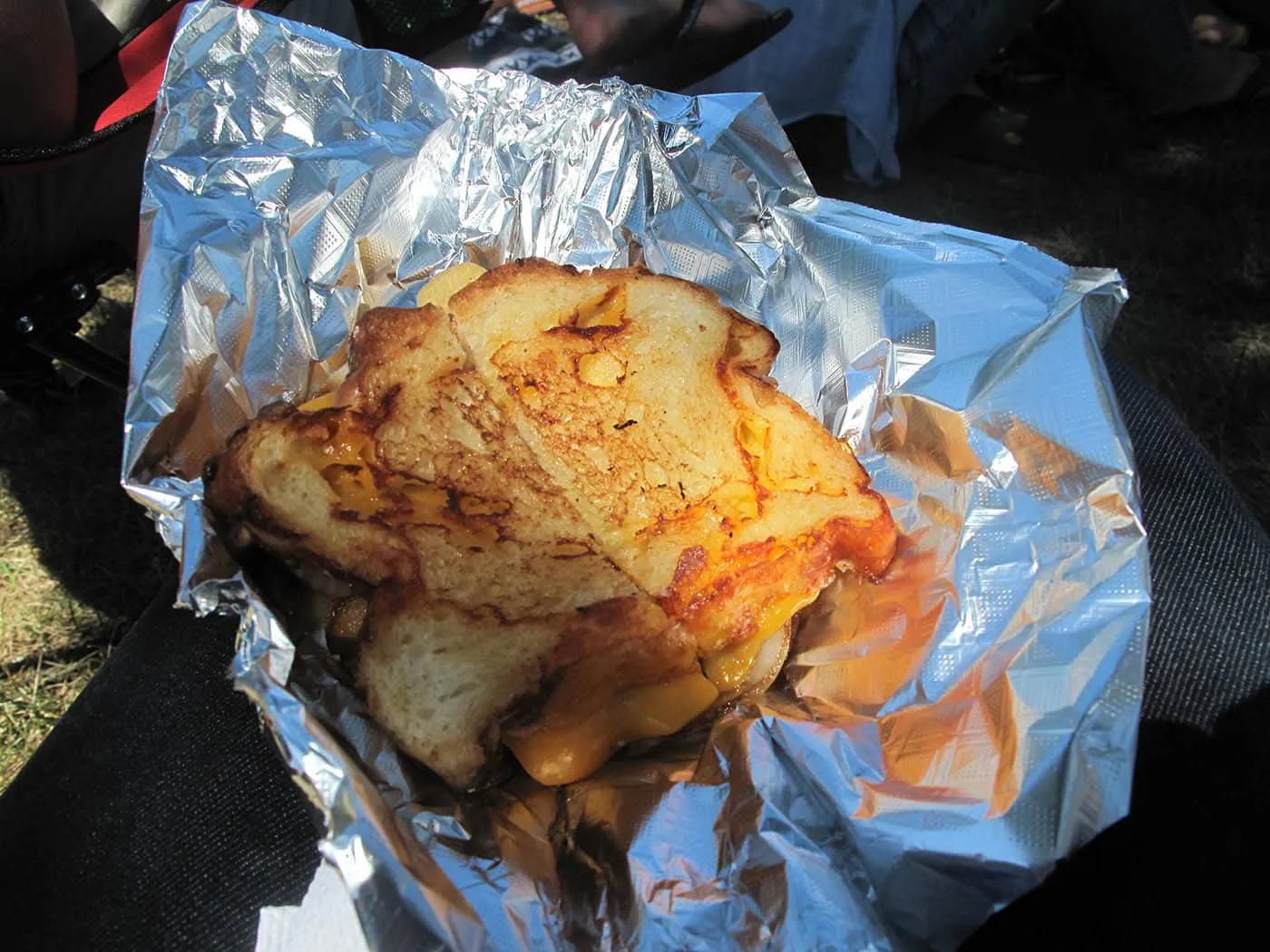 I don't like beer so I chugged a bottle of wine I bought at the winery earlier in the week. I may have ended up drinking the entire bottle…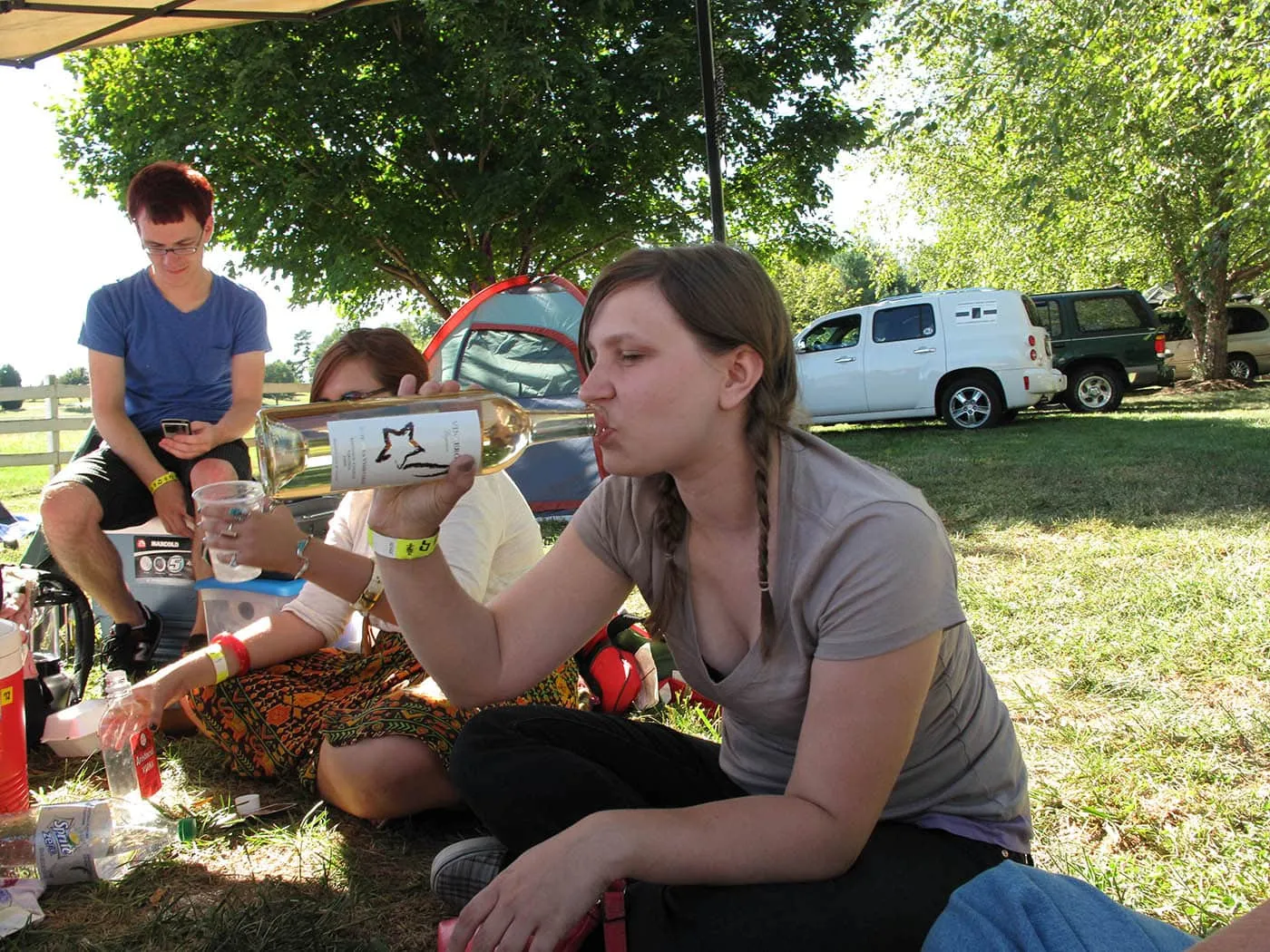 I also tried livermush for the first time! I'd never even heard of livermush until the day before when Sadie told me they'd have it. It kind of tasted like breakfast sausage but I don't think I need to ever have it again. I still have no idea what it is. And don't really need to.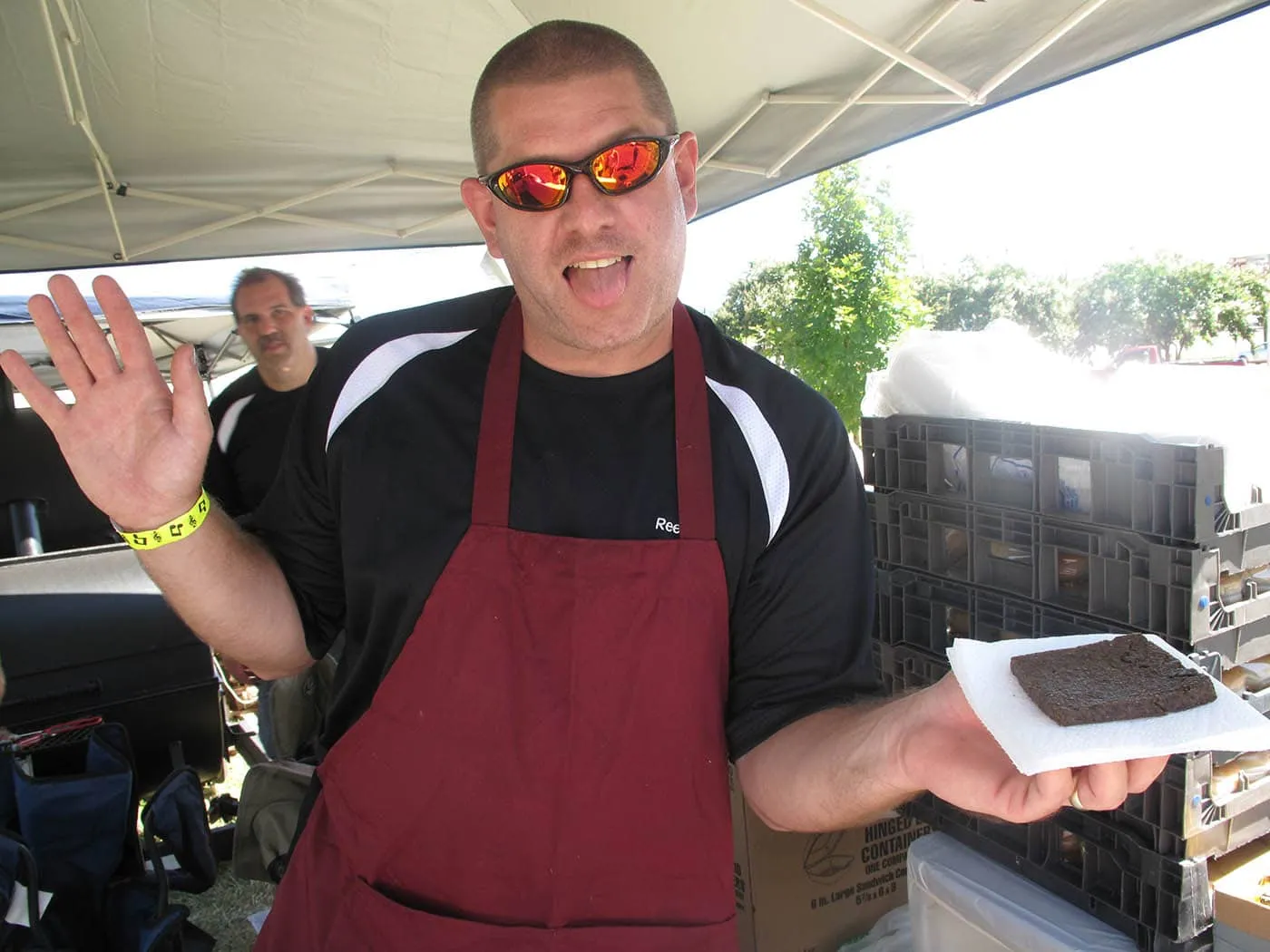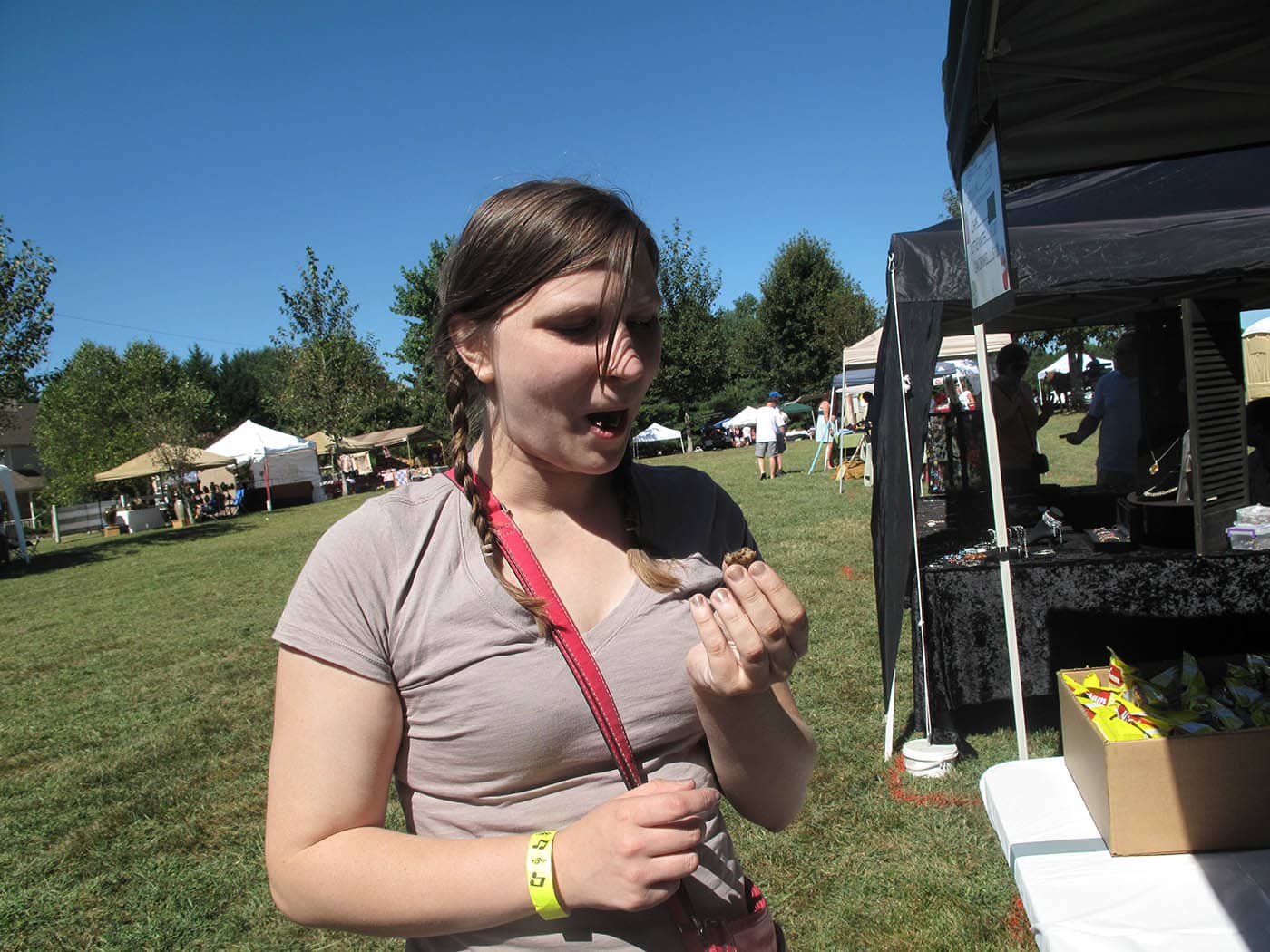 The last two groups of the day were really amazing and got us all up dancing. Or maybe we were just really drunk. Or both.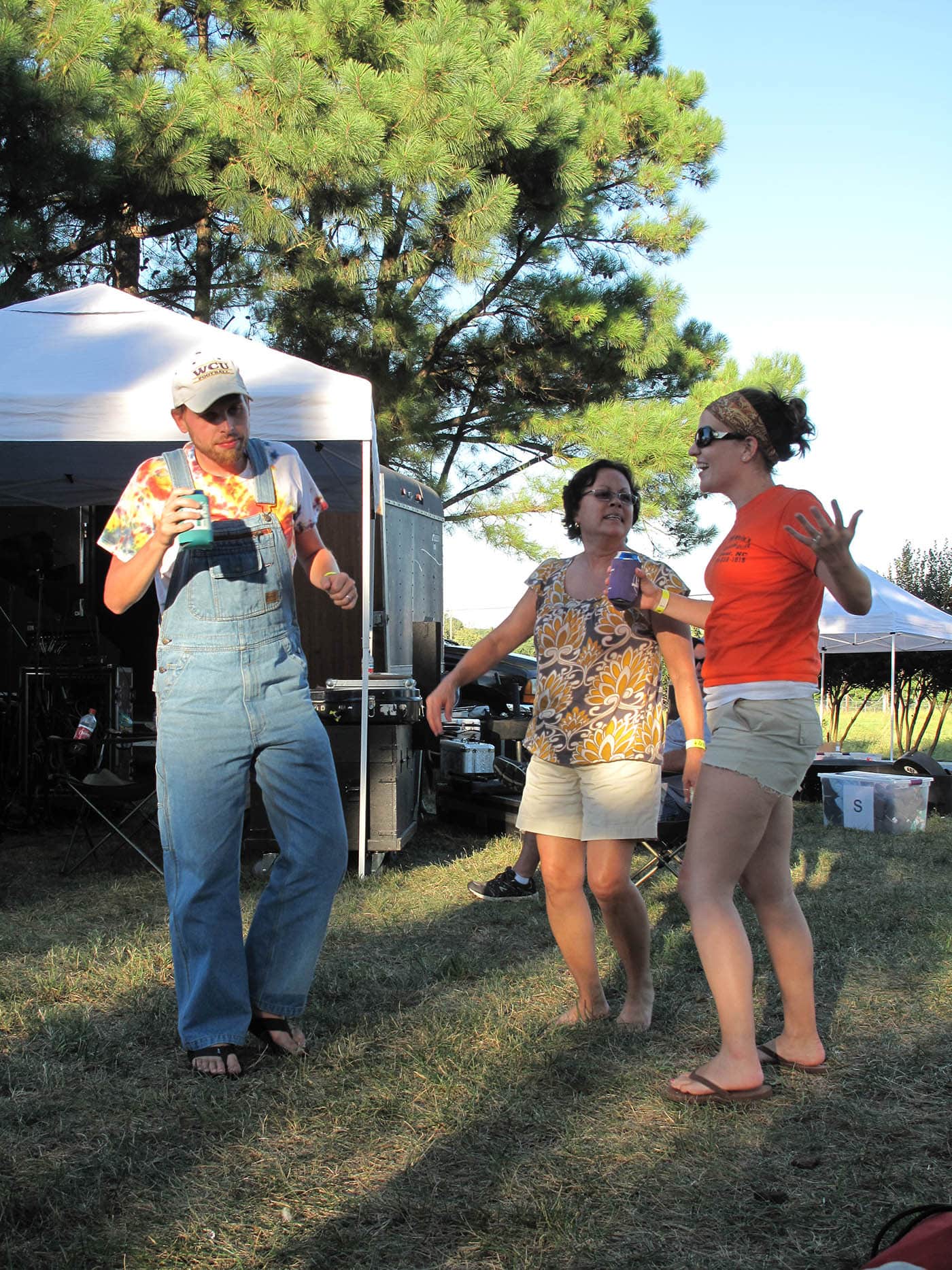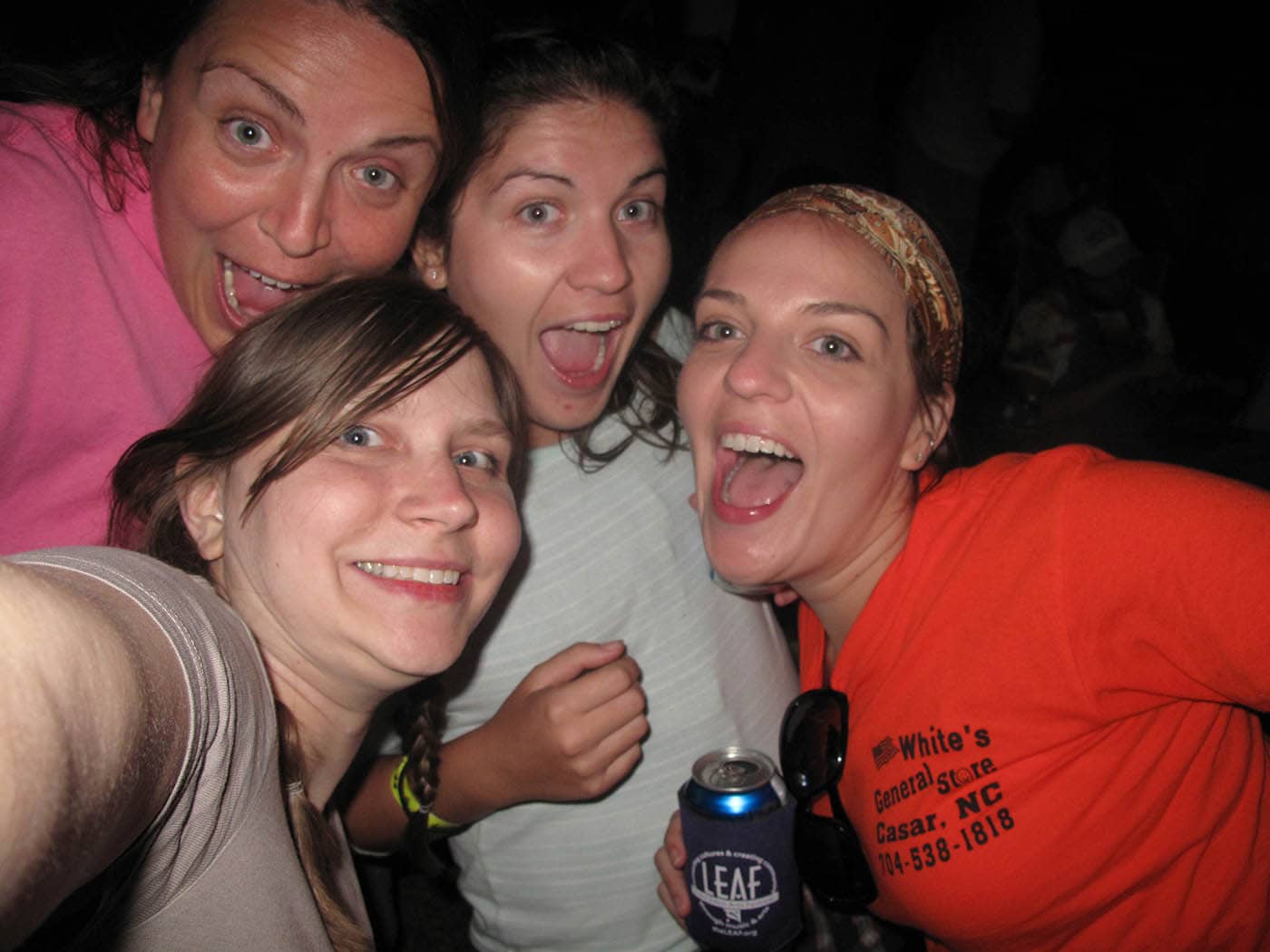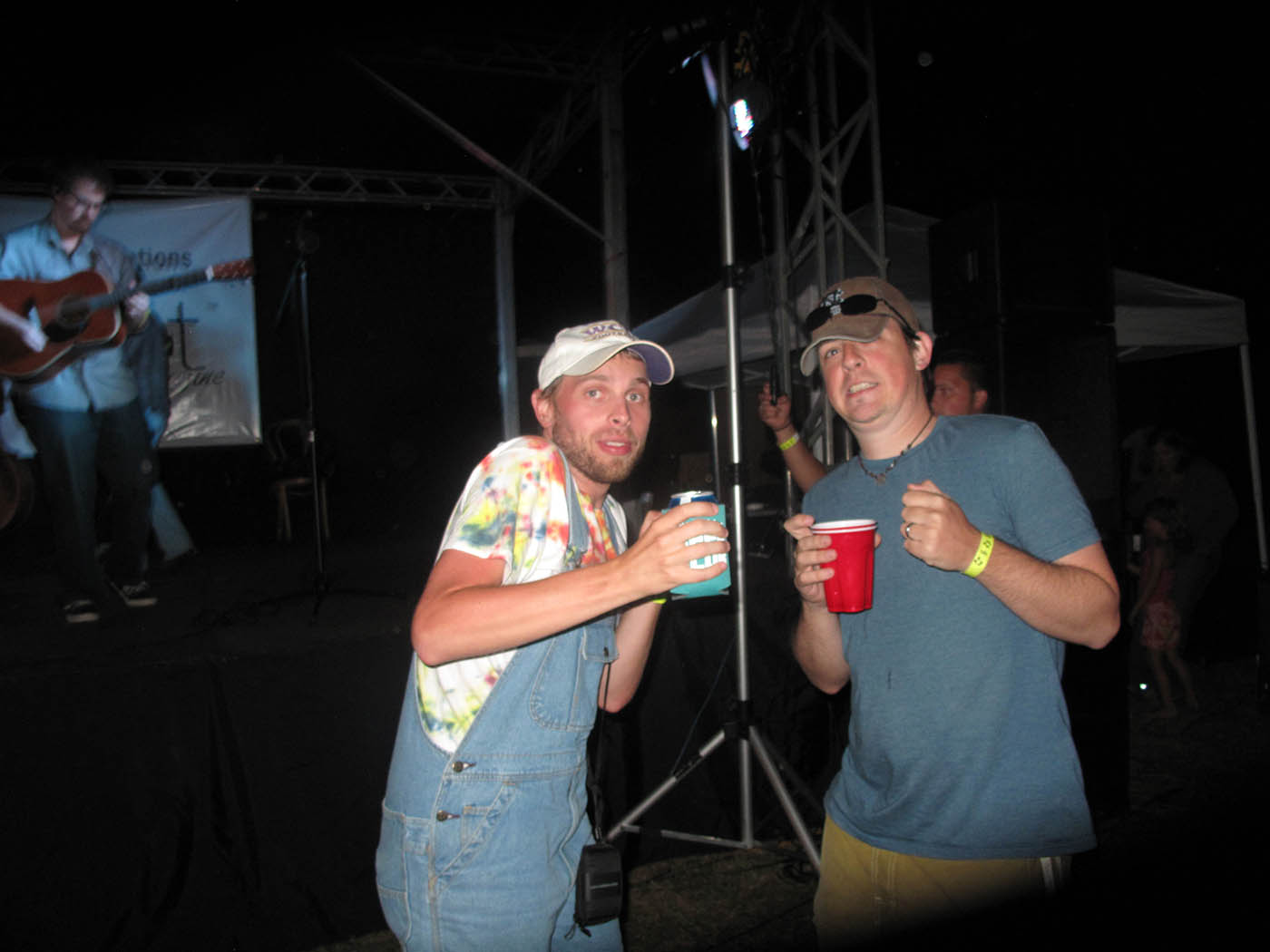 First there was the Steep Canyon Rangers, who were the only group of the day I'd ever heard of before (I don't listen to too much bluegrass in Chicago) and I even saw them earlier this summer at Ravinia Festival when they were playing with Steve Martin.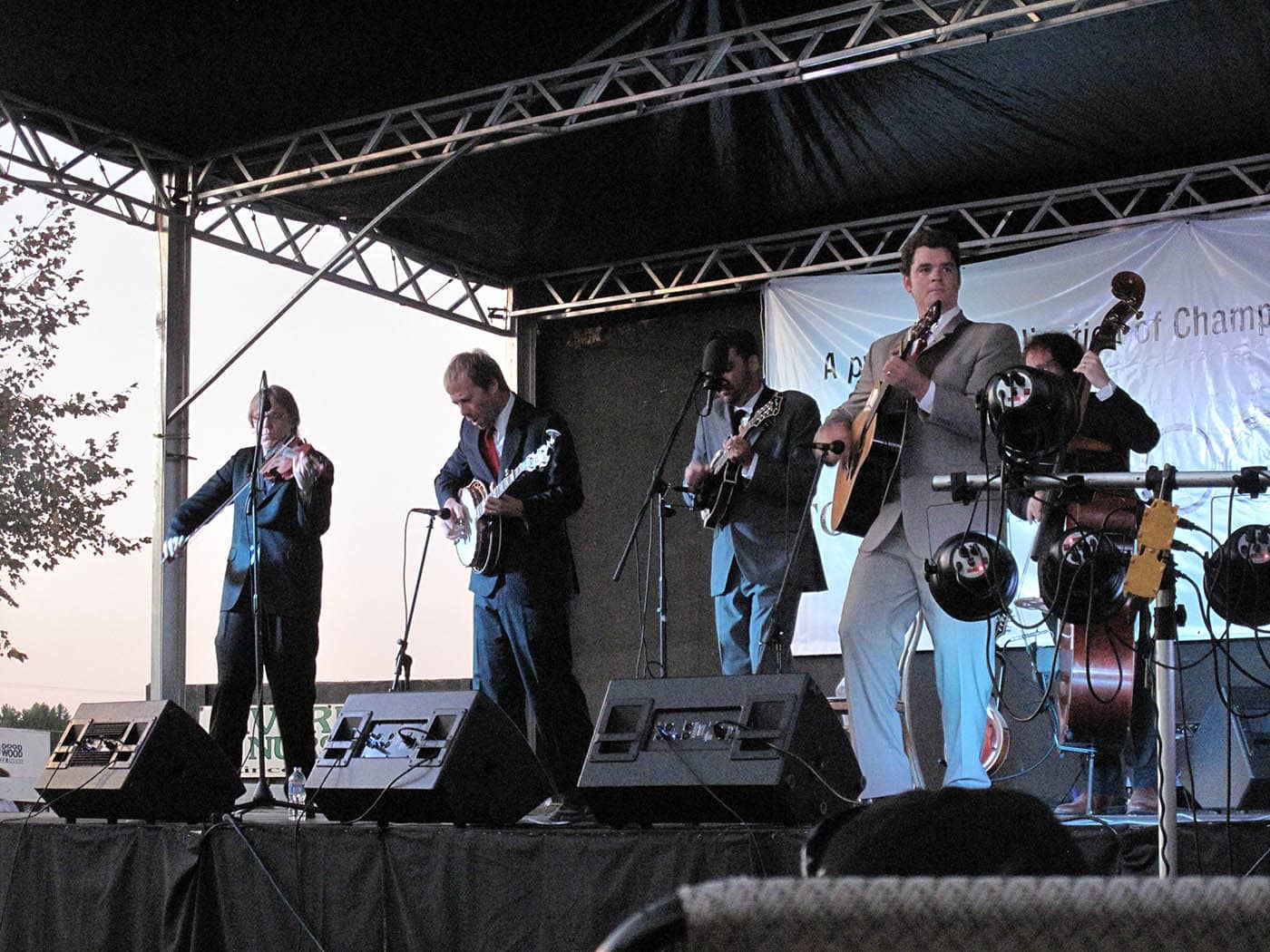 The final band was Mountain Heart and they were pretty awesome too.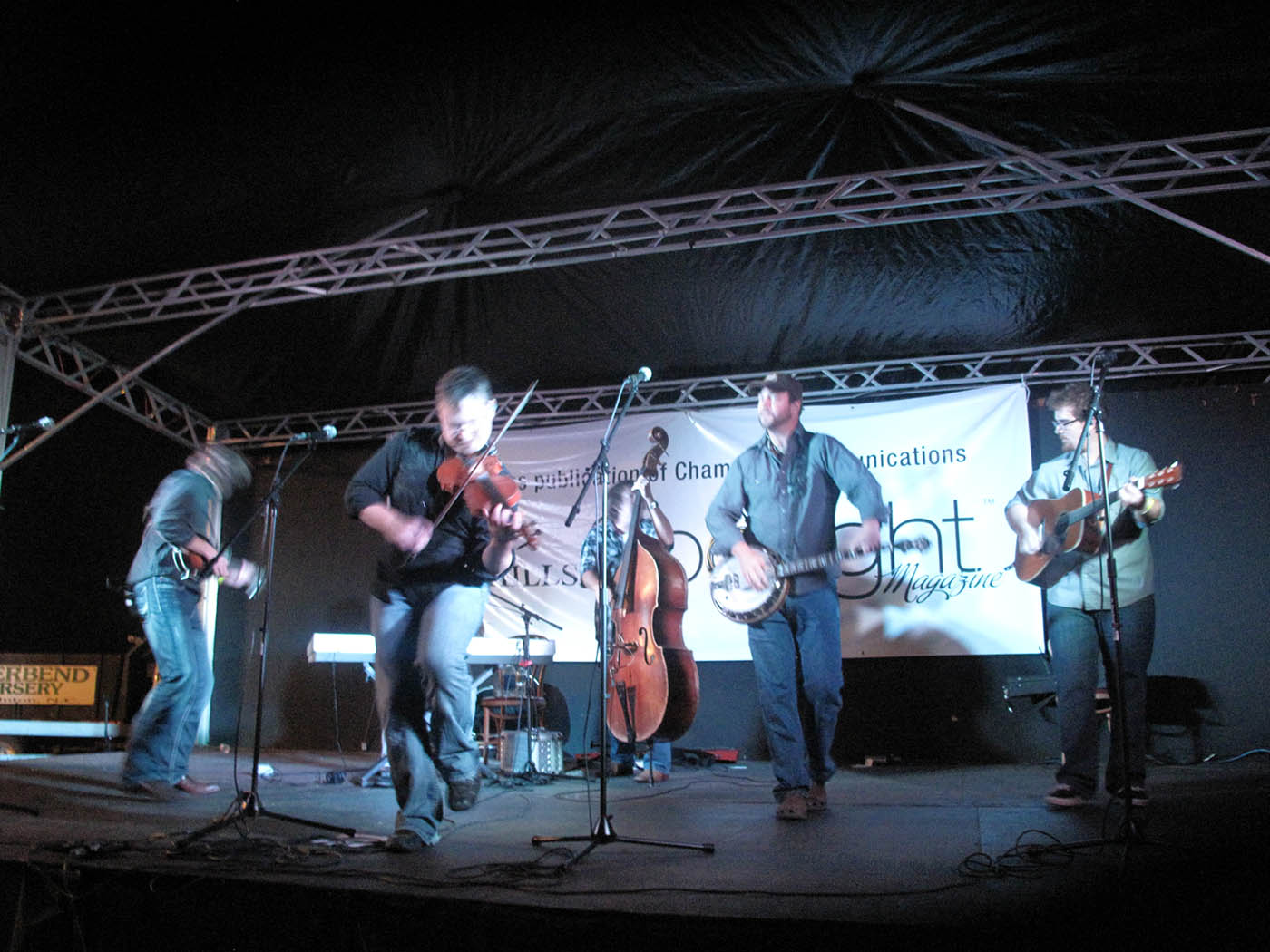 We set up camp for the night on the side of the festival right between the grounds and some horses and chilled with some music on the guitar and on Carrie's autoharp.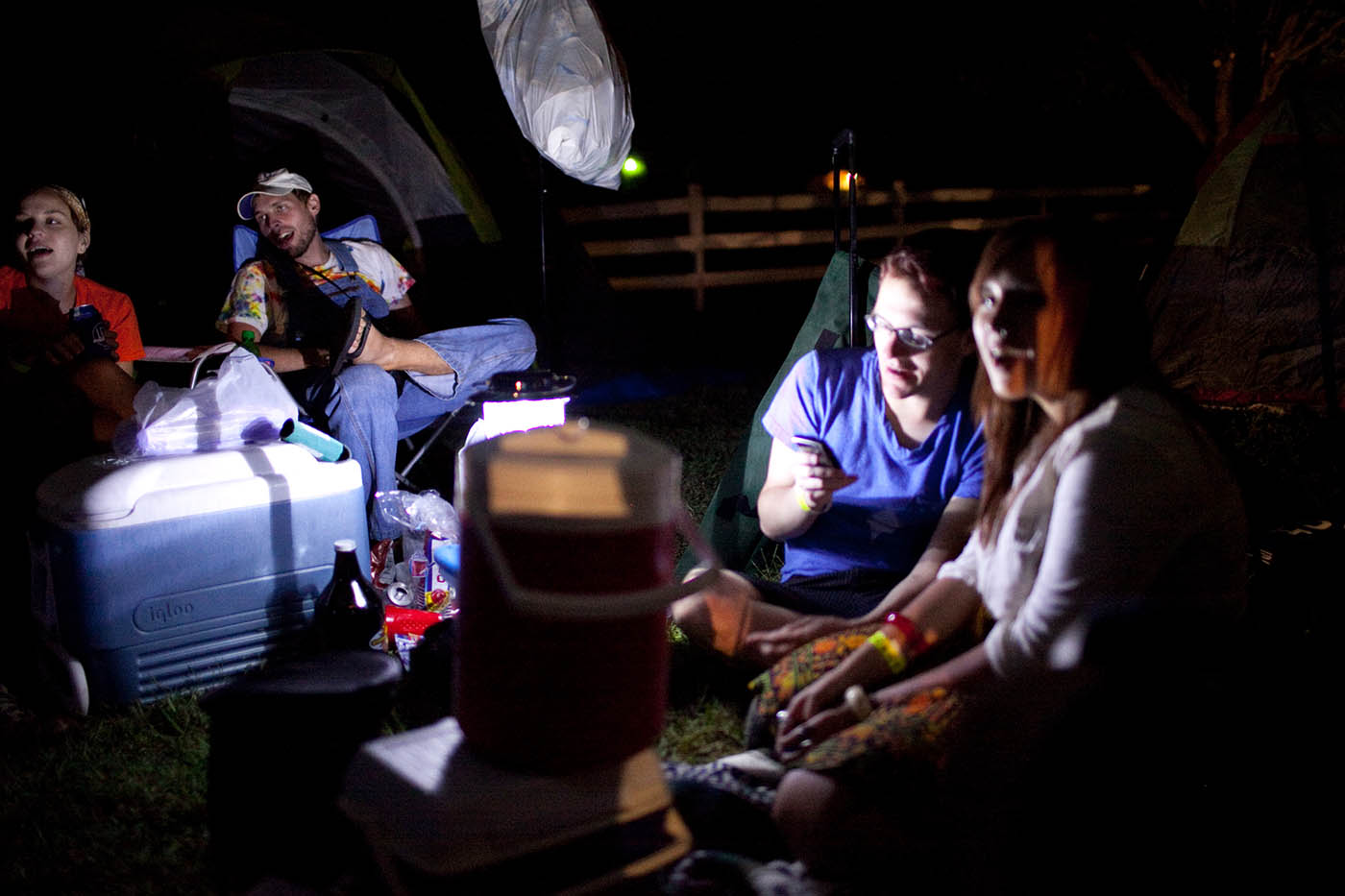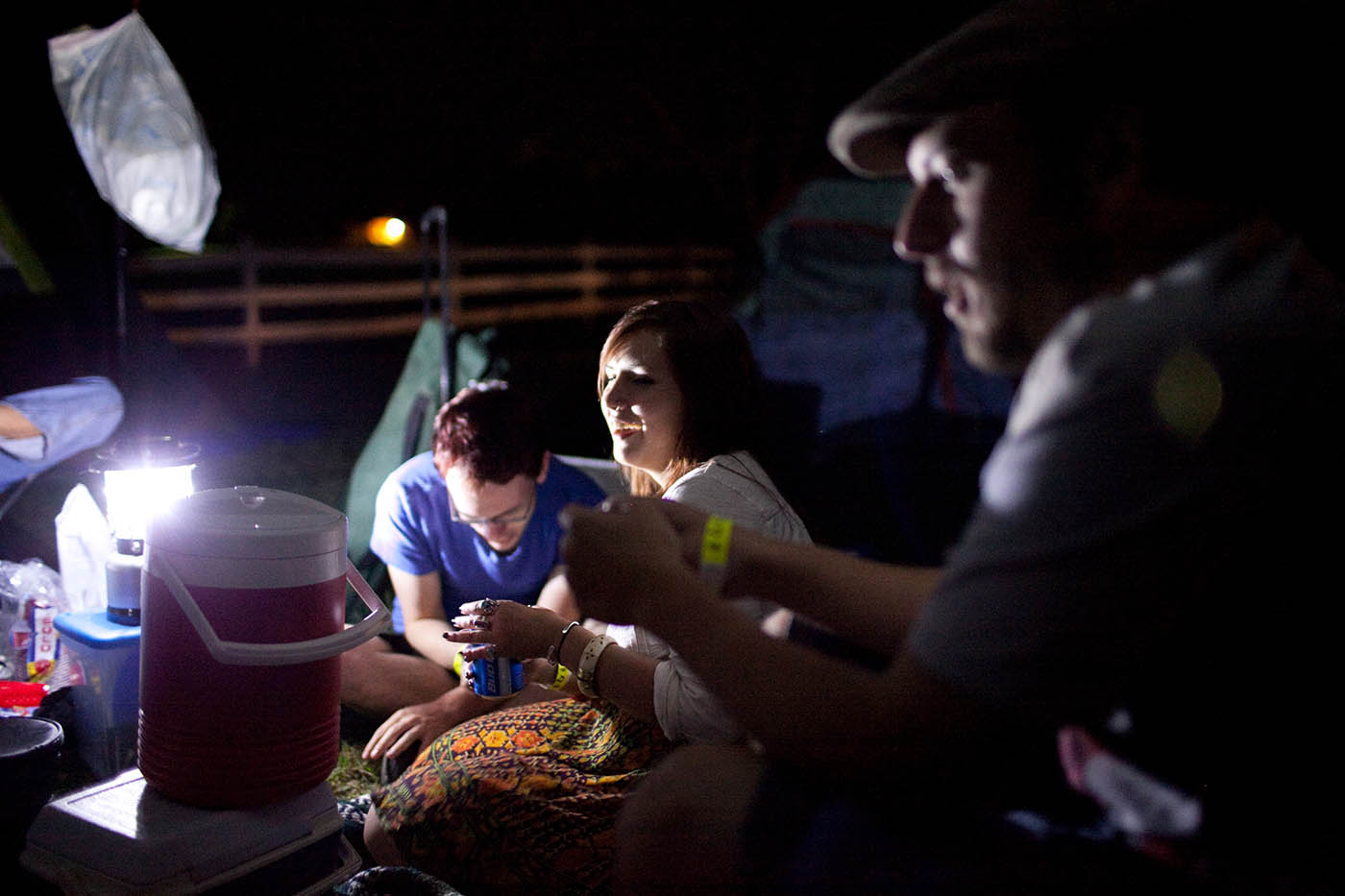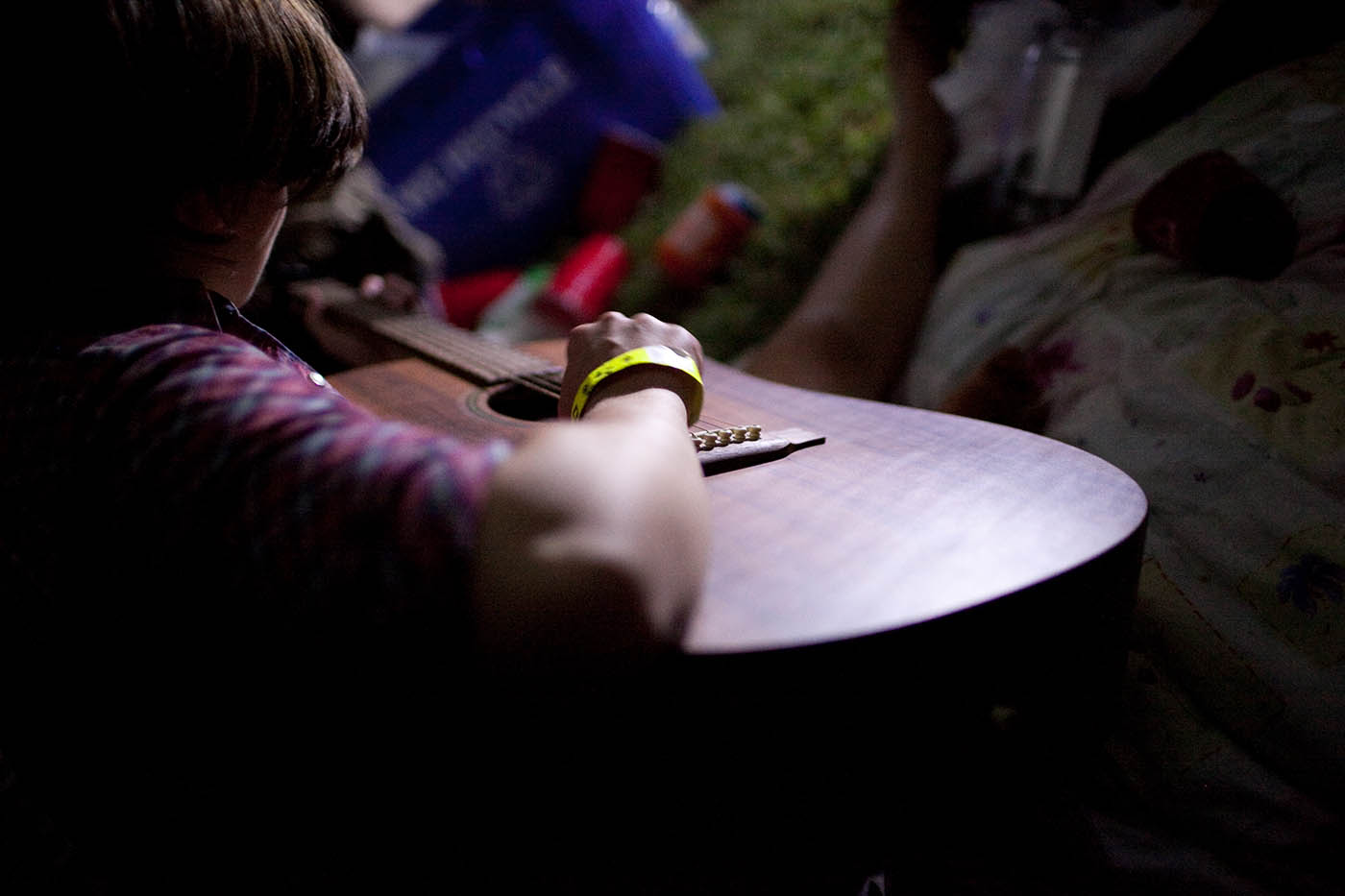 And then we settled into our tents for the night.
Oh, and North Carolina has stars. I don't see much of those in Chicago.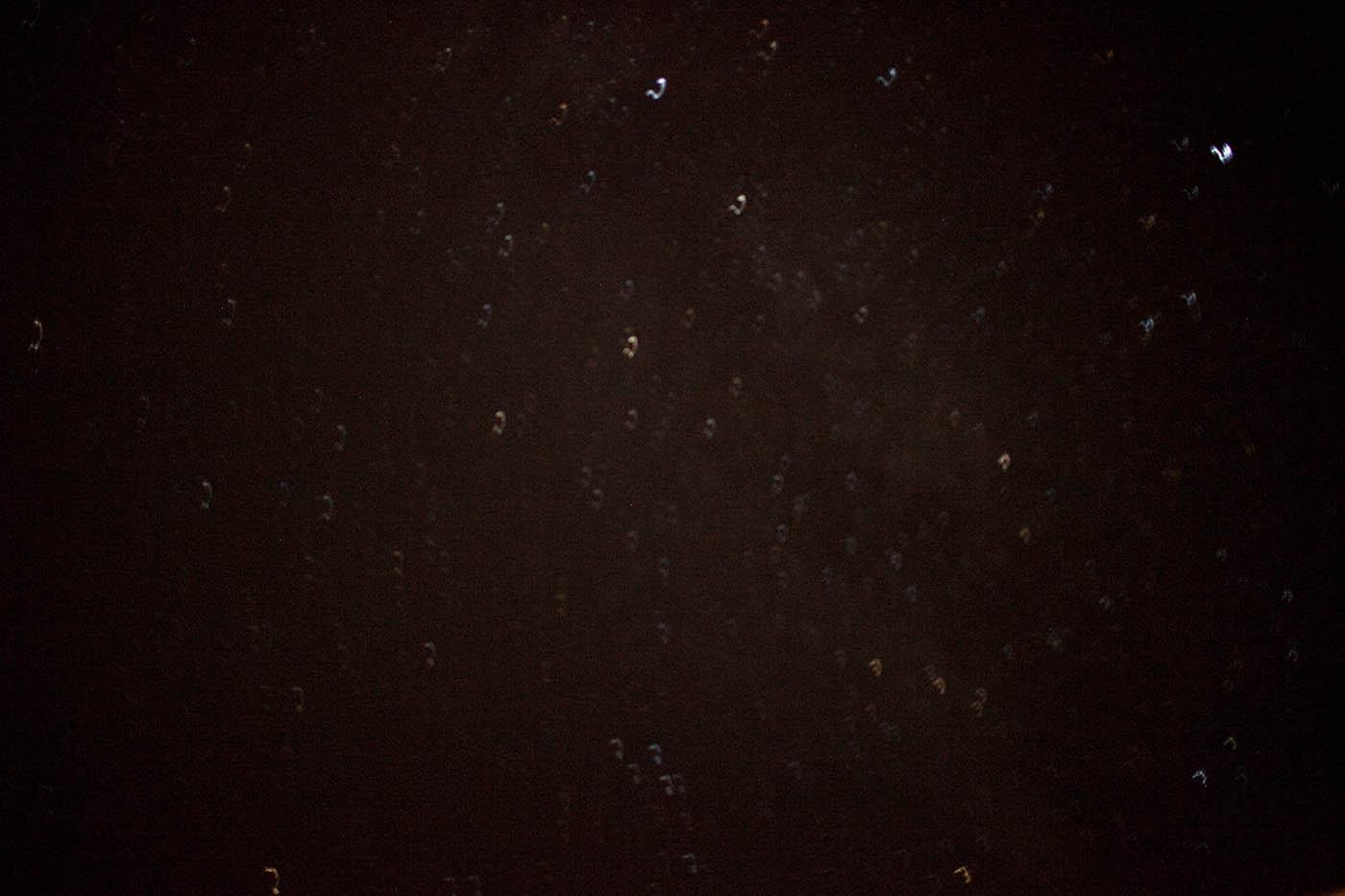 Pin this: