Sometimes a road trip seems to take a day or two too long. It can happen when you need to get from point A to point B to point C and point B is only in town on a Wednesday and point C is going on on a Saturday and there was no reason not to leave point A on the previous Saturday. And so you just have all this extra time and not enough planned out to see. And let me tell you, I'm a planner. Yesterday and today on my Virginia road trip were just those days.
When I set out planning this Virginia to North Carolina road trip I wasn't sure where or when my friend Will, who loves in Charlottesville, was going to be available. And, as it turned out, he was only going to be available on Wednesday. So that meant two days in Virginia with not much ground to cover and no plan…
Monday, after spending a day with friends in Virginia, I woke up in time to say goodbye as Rob headed off to work. Christine and I sat on the couch for a while and watched I Didn't Know I was Pregnant until I hit the road. I want to know who lets their babies act on that show?
My first stop of the day was a Jiffy Lube because I was about 500 miles and months overdue for an oil change. But at least I did it before my car started yelling at me to get one this time…
What I saw on days three and four of my road trip to Virginia.
NRA's National Firearms Museum
With some new oil and a washed window, I took off. The night before I read about the NRA's National Firearms Museum…and how could I pass that up?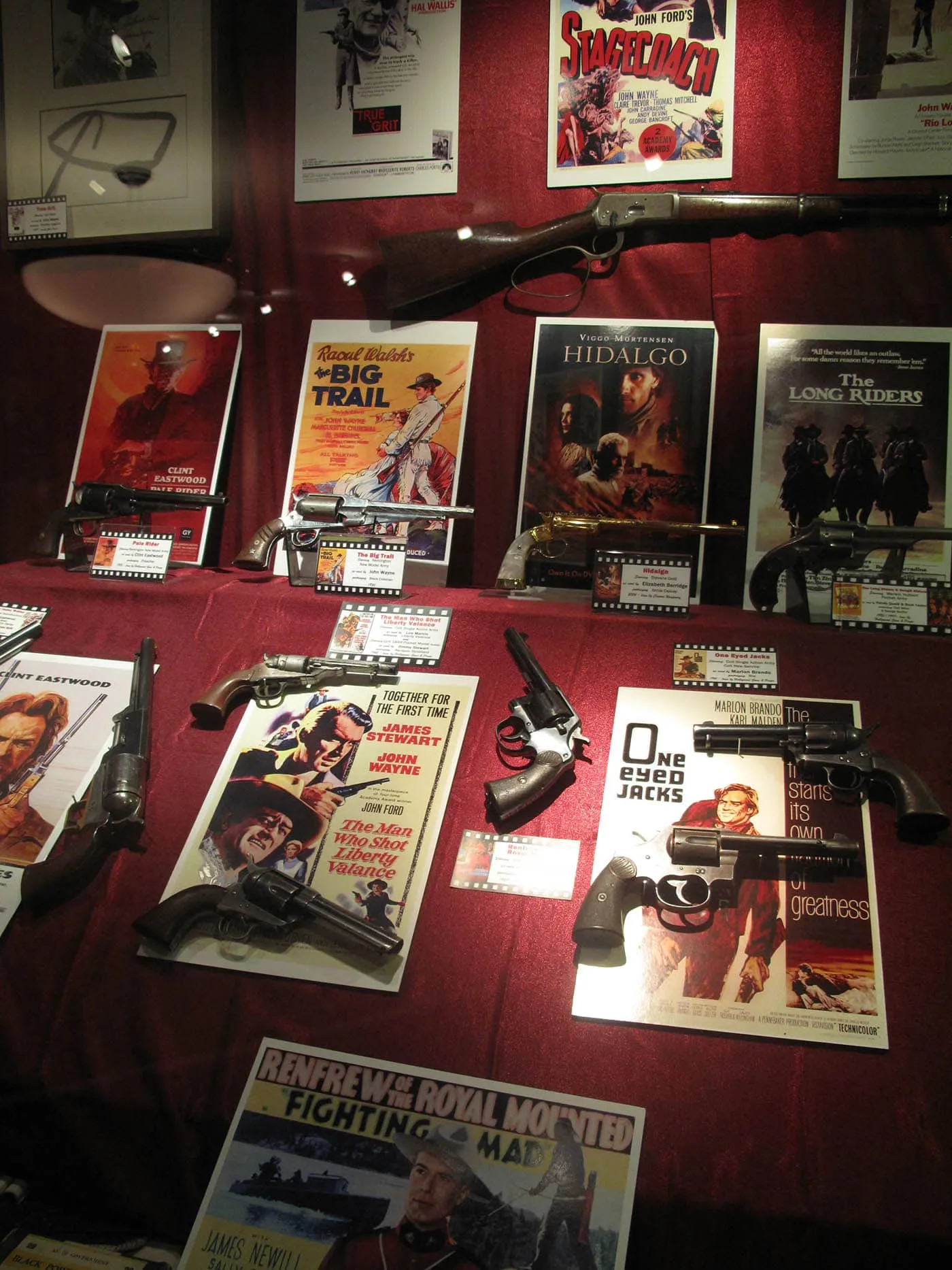 It was an interesting place to say the least. They had walls and walls and walls of guns. Old guns, new guns, historic guns, toy guns, movie guns…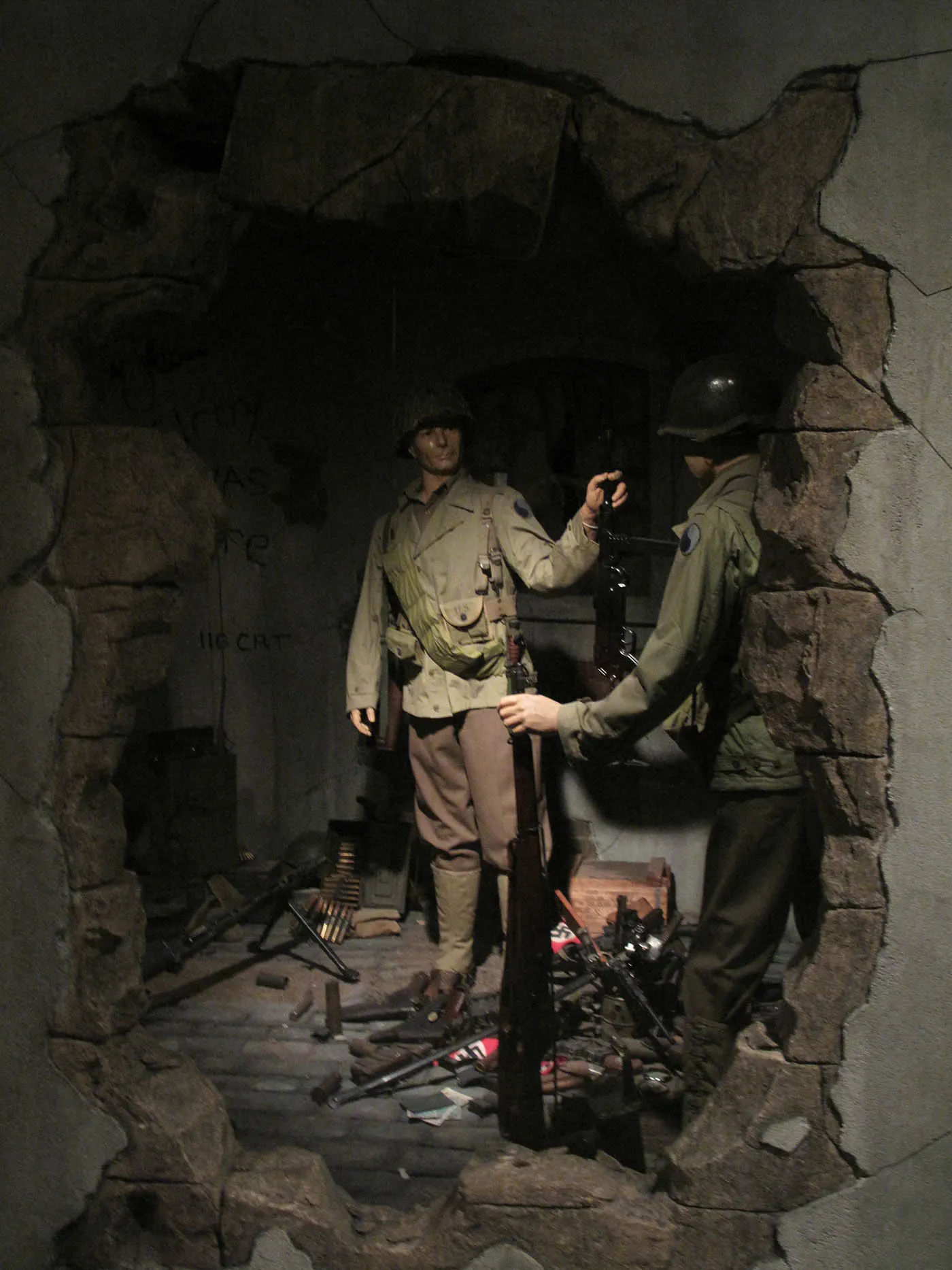 Did I mention I'm kind of hate guns? But with little else on my Virginia road trip itinerary, it was a thing to do.
Notaviva Winery
Afterwards I decided to hit up a winery someone told me about that pairs the wine with music: Notaviva. As I knew nothing of wineries in the area I'd take one suggested to me any day.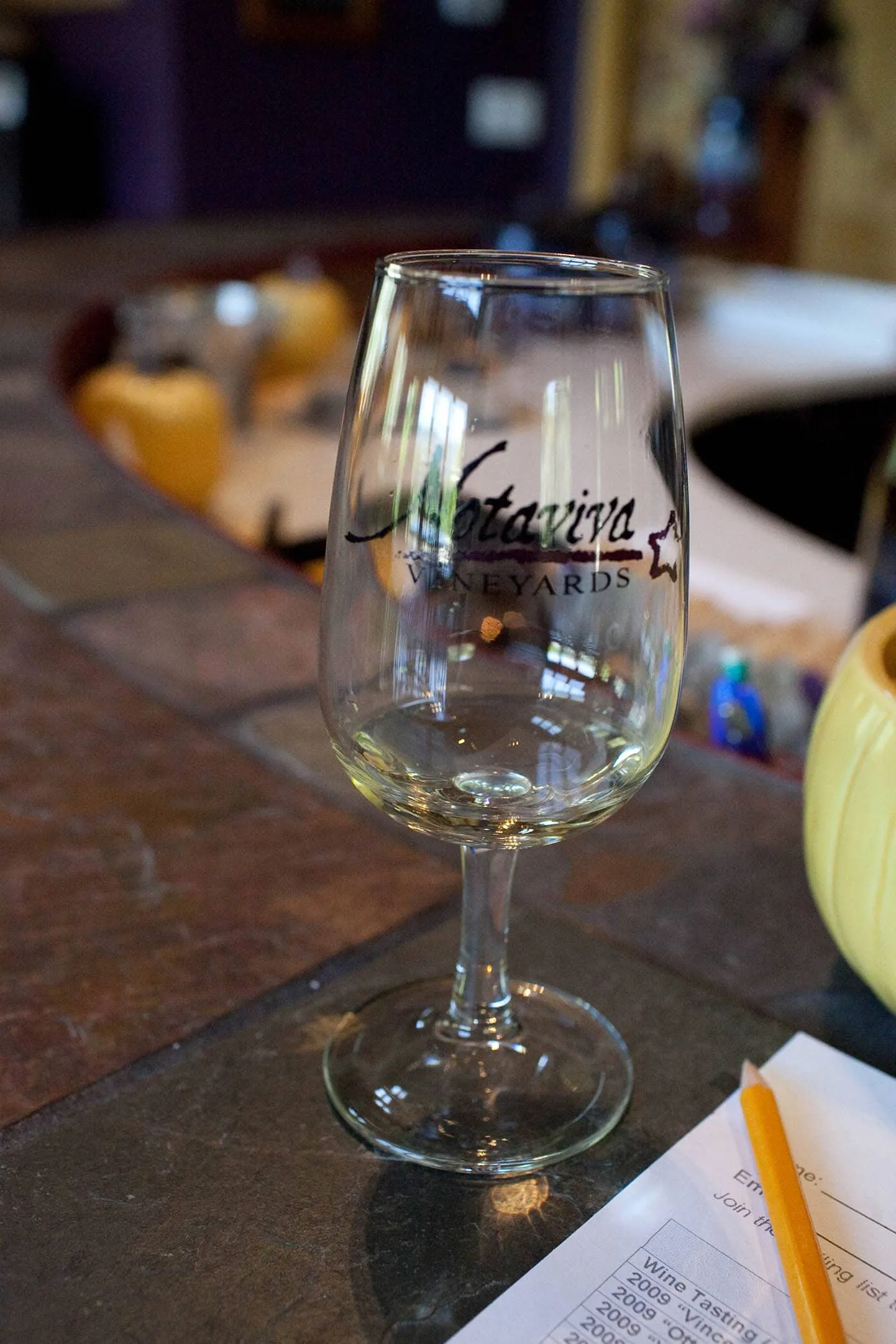 The wines at Notaviva were delicious and it was interesting to hear that the wineries in the area share grapes as an insurance just in case something happened to their crops.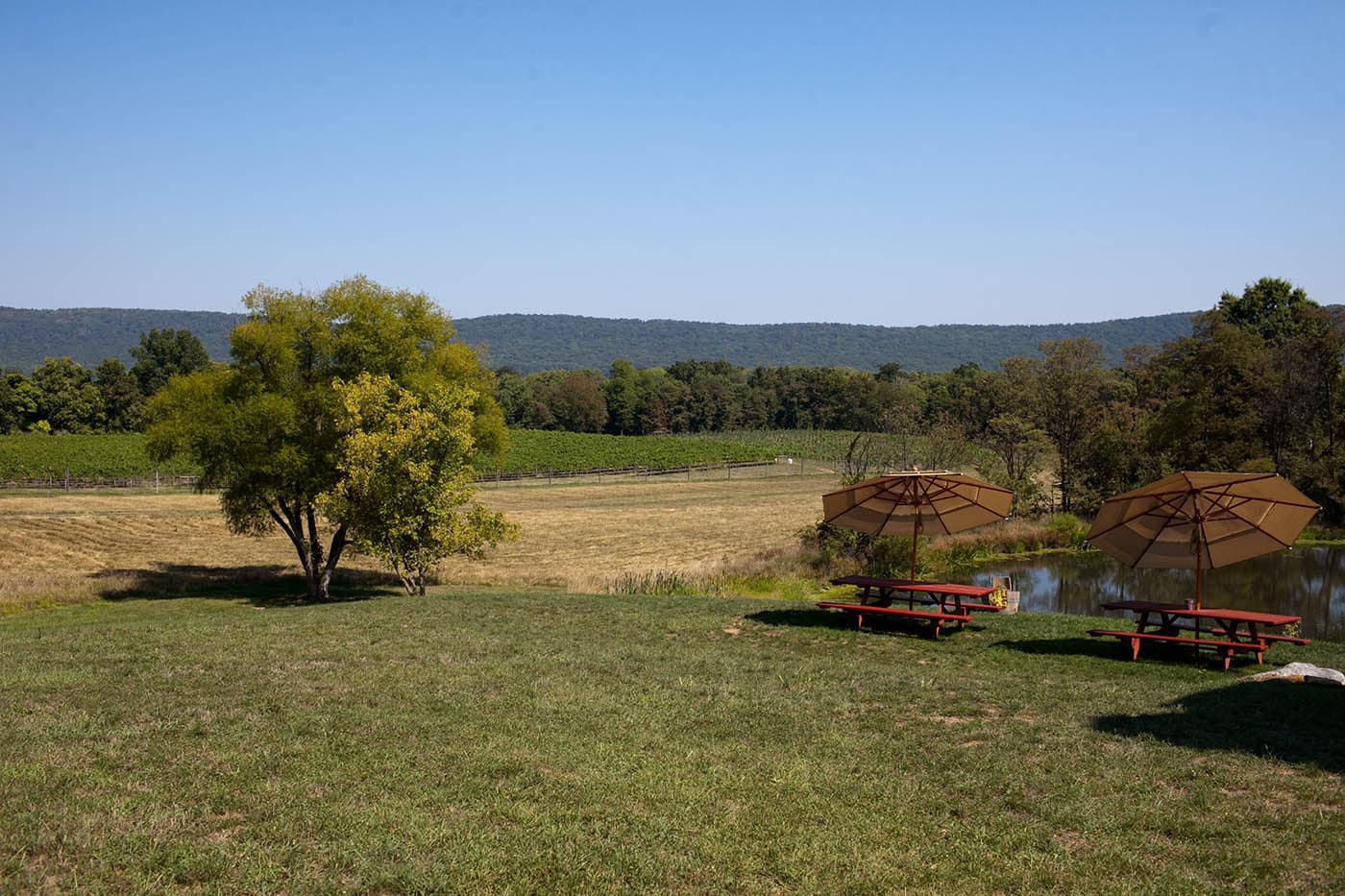 Unfortunately, since I am just me and me is driving a car and me is also a real lightweight, a real wine tour of the area was out of the question.
Giant Roller Skate
So I left the wine area and headed in search of a giant roller skate. And a giant roller skate was found.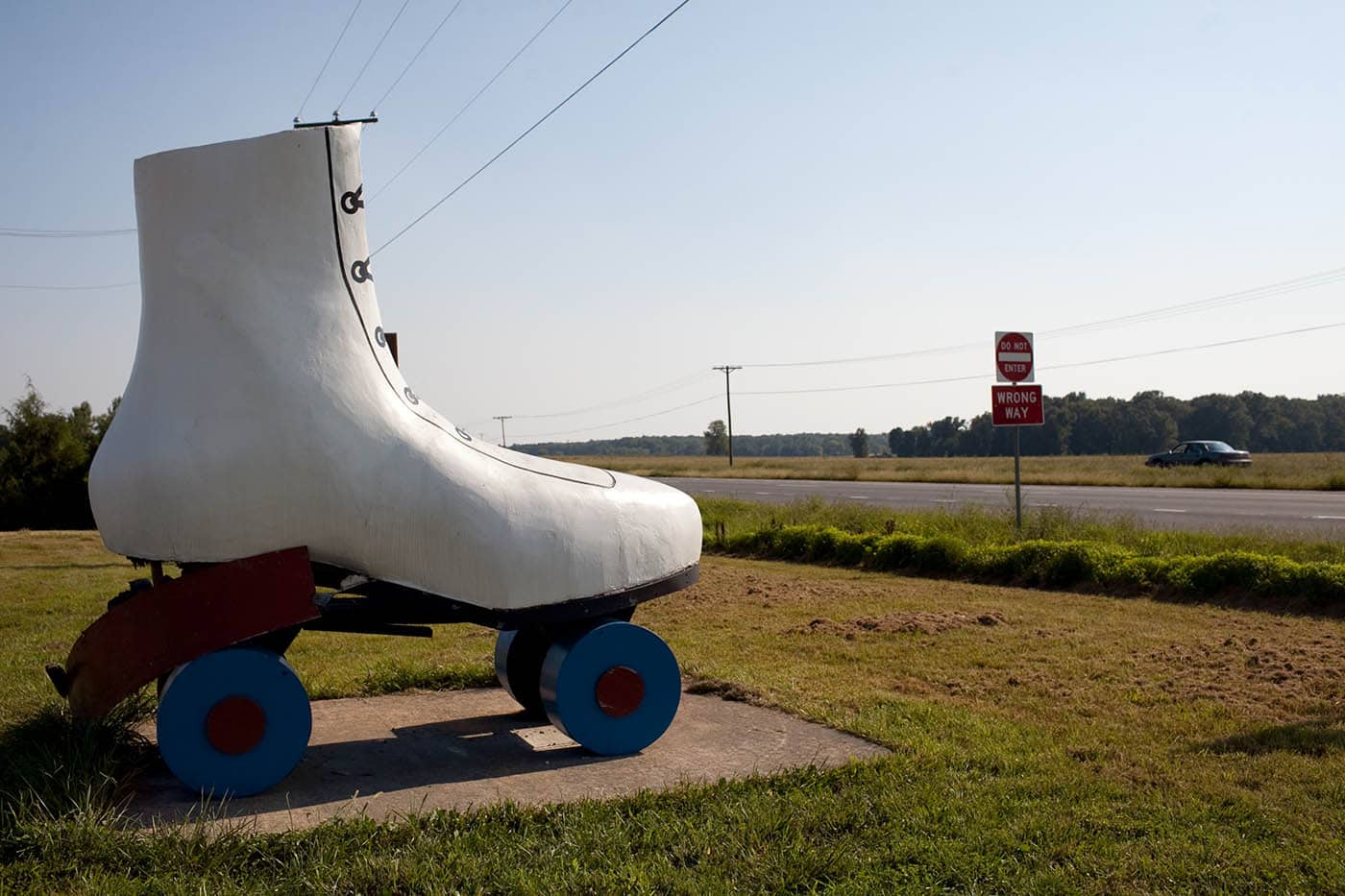 I wasn't really sure what to do next. As a road tripper it's hard not to want to see everything and fill your day up completely, but I really wasn't sure what to do with myself.
So I drove towards Richmond. But really didn't know what to do in Richmond. And I didn't stop for coffee that morning so I had a headache. So I ended up turning around as soon as I got there and finding a hotel and finding food and throwing up the food (OK, you didn't need to know that, but headaches make me nauseous) and falling asleep watching TV and then waking up and raiding the vending machine for cookies.
Does anyone else feel giddy at hotel vending machines? I do. It stems from my childhood road snacks of grape soda and pretzels and as a tween (before tween was a word) sneakily getting oatmeal cream pies from them when my parents weren't around when we'd visit my sister at college.
I woke up this morning feeling much better.
And my first stop of the morning was Starbucks and a pumpkin spice latte. And the barista was just as excited about the pumpkin spice latte being back as I was. And it was delicious. And it had caffeine in it so I was good to go for the day.
I decided to take a drive to some nearby roadside attractions. None of which I found, but the journey to not find them was simply gorgeous.
Let me tell you a secret. Going in search of roadside attractions isn't just about the end, but the means to the end. You don't know how many country roads, county highways, and unpaved paths my Garmin has taken me down. And because of that I have seen some of the most gorgeous farm land that most people would never bother driving through.
Shenandoah Caverns
Afterwards I decided to hit up a cavern. My friend mentioned there were caverns in Shenandoah so a quick Google of course led to Shenandoah Caverns. And their pixie mascot sold me.
So I drove through the mountain to get there and quickly realized that I had less than a quarter tank of gas and was kind of worried that this mountain road wouldn't have a gas station. But alas it did.
More driving and I found my way to the caverns.
I decided to skip all the museums they had and just do a cavern tour. It was really beautiful…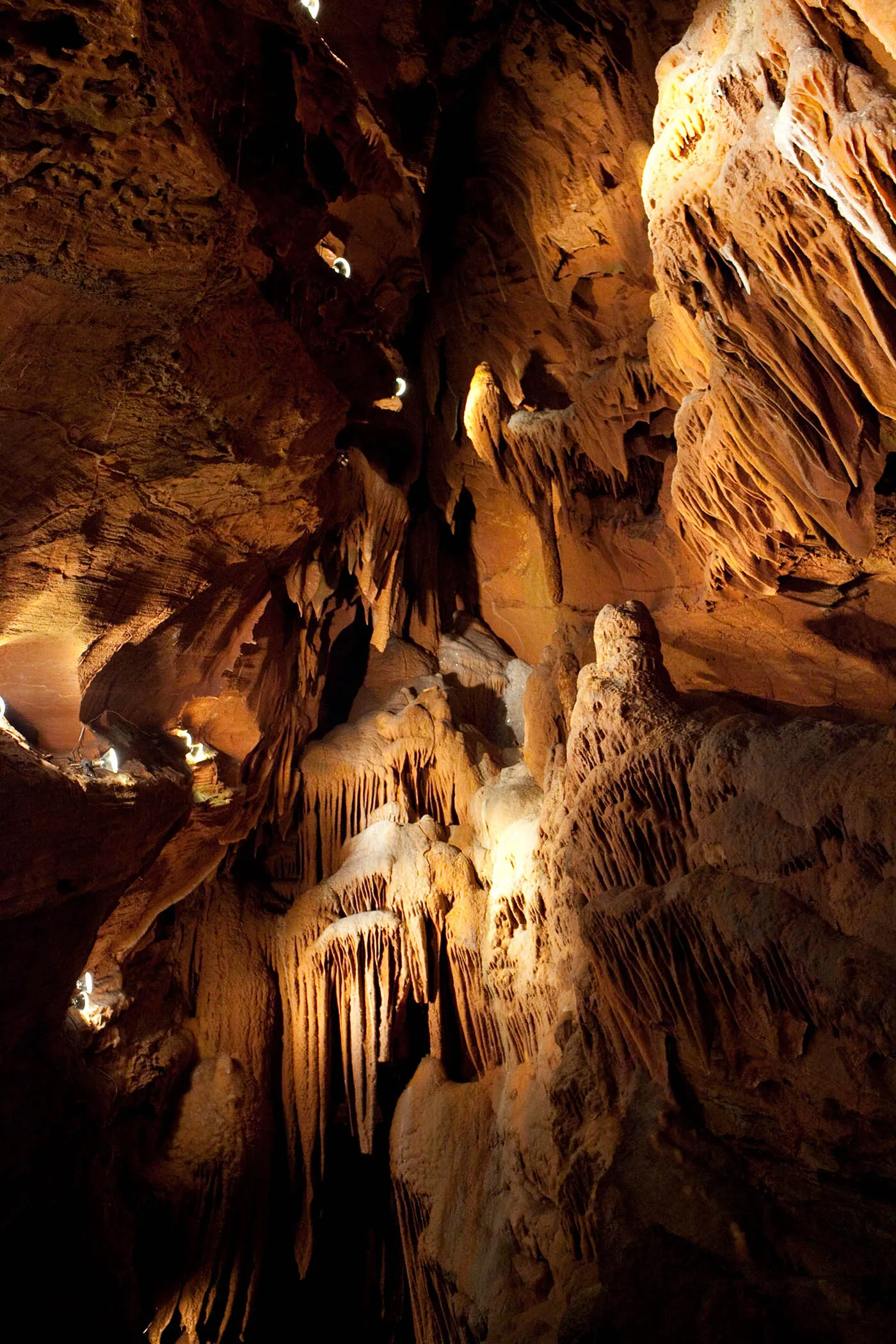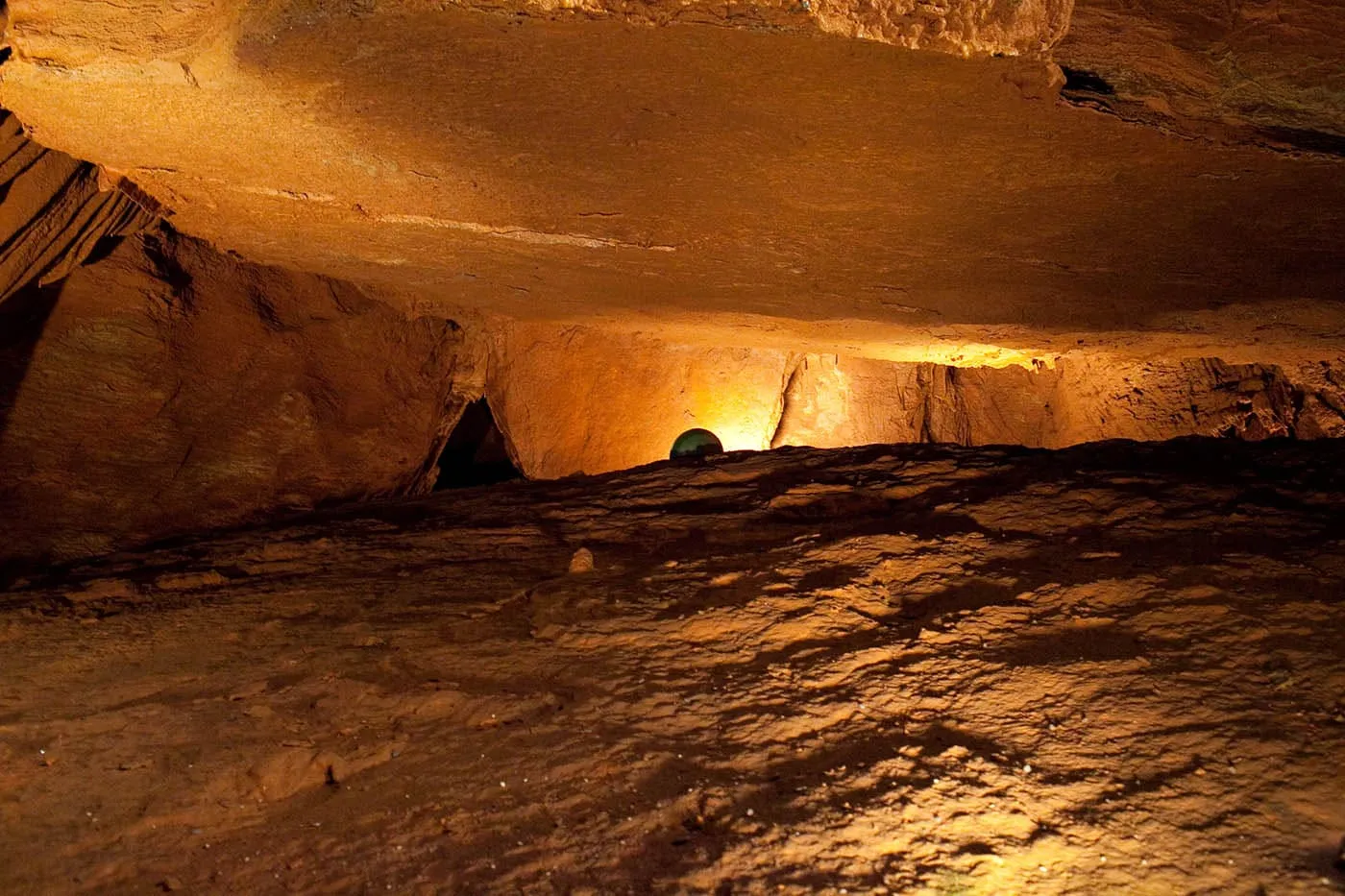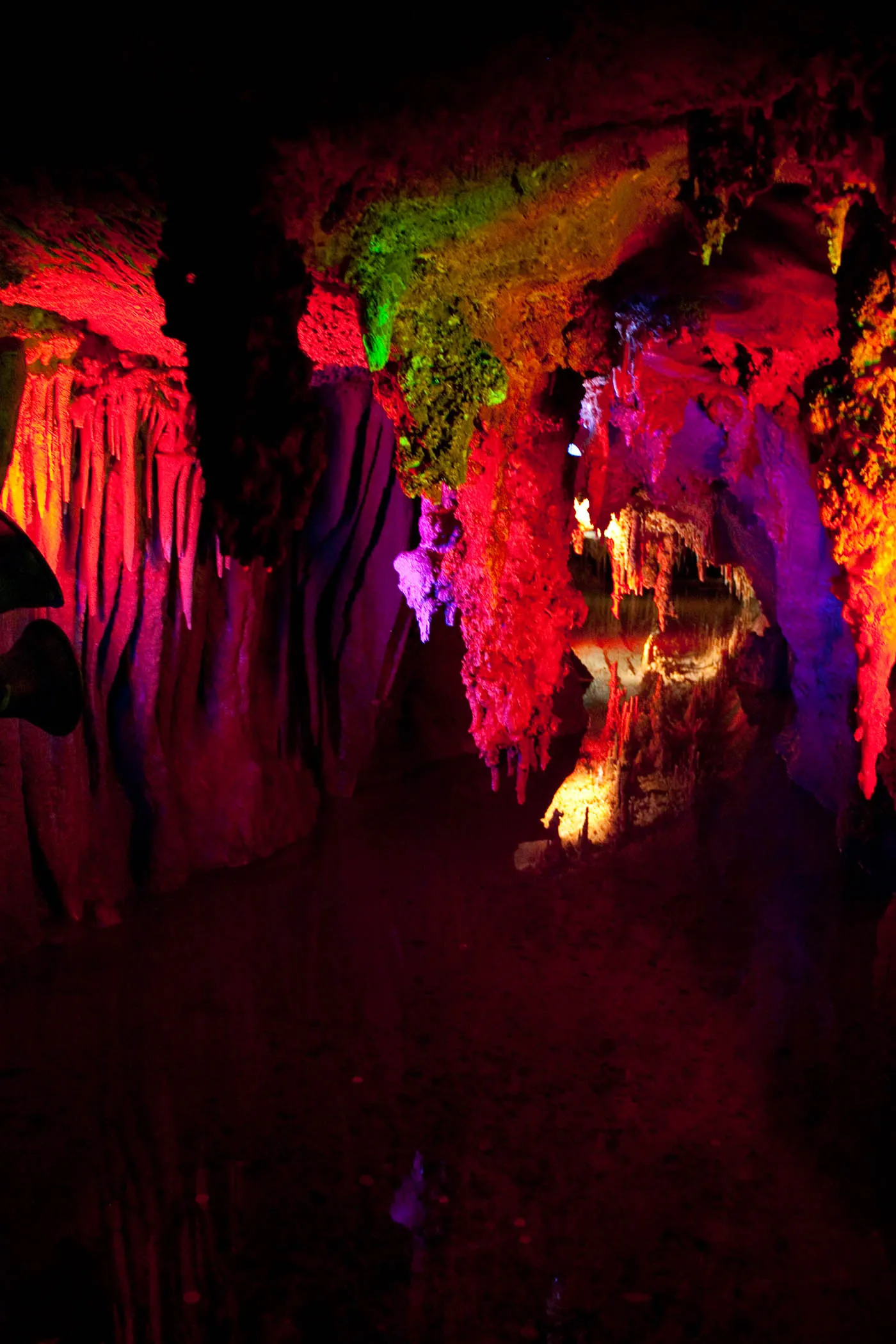 and even had bacon!
Big Frying Pan and Muffler Man in Roanoke
Since I still had time in the day and wanted to save time on my trip Thursday towards North Carolina I got a head start by heading to Roanoke and seeing a big frying pan from my window and a Muffler Man!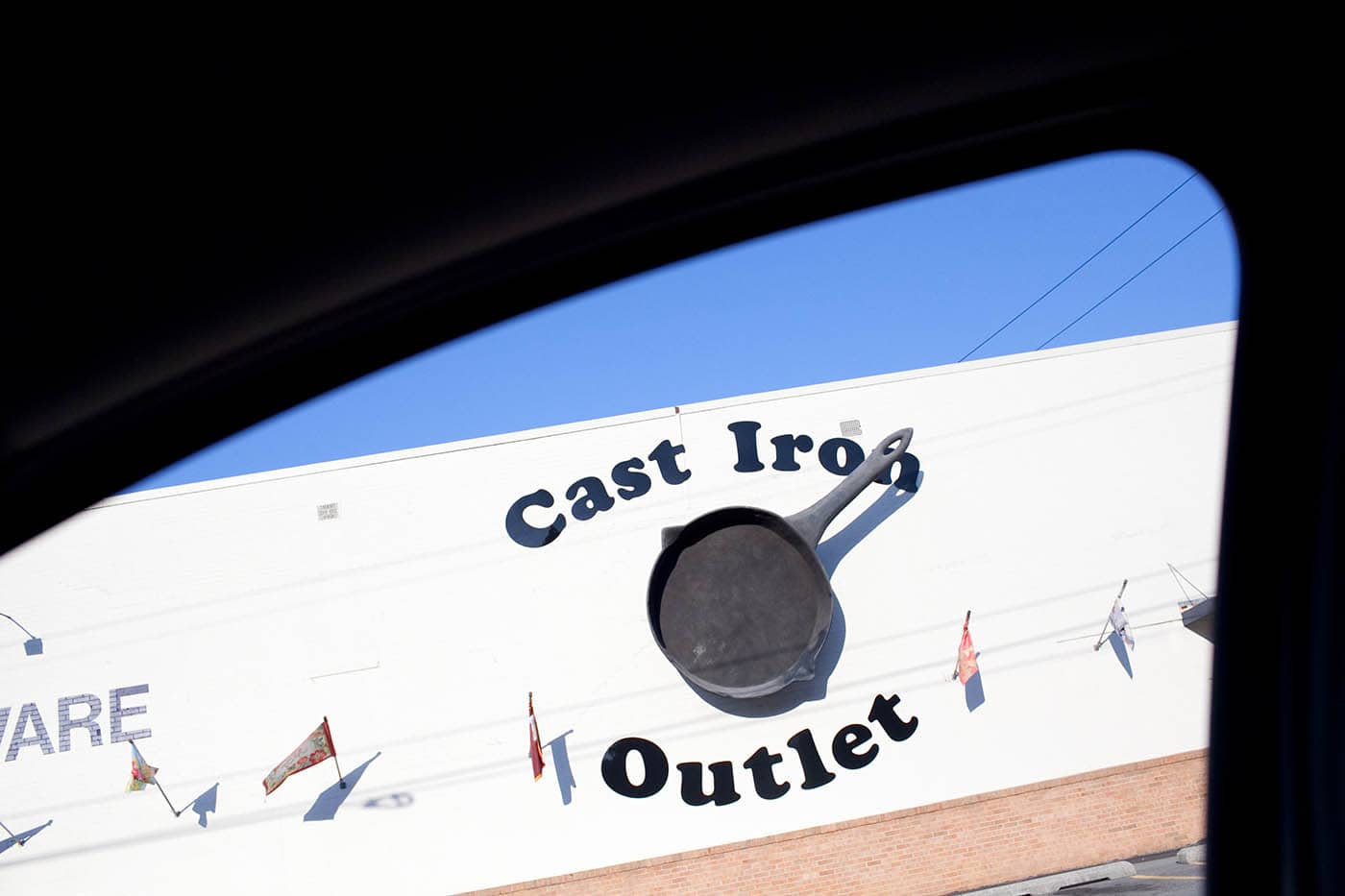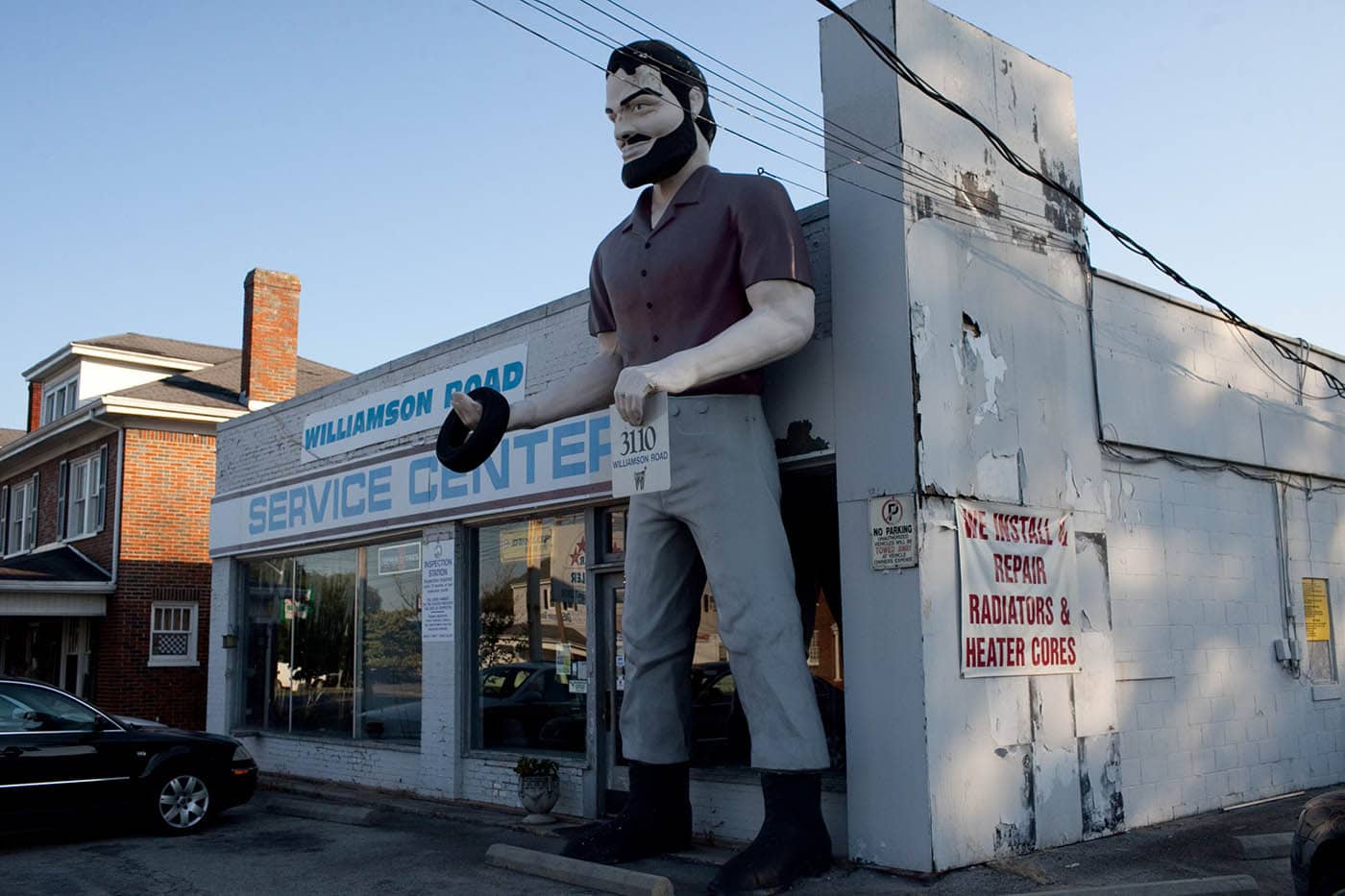 And now I am in Charlottesville. In a cheap hotel. And am really excited to see Will tomorrow on day 5 of my Virginia road trip!
Find out what I did on the rest of my road trip to Virginia and North Carolina