Sadie had to work this morning but when she was done she raced back home to start the adventure on the second day of my North Carolina road trip! She got a nice slice of a day in the life of Silly America, and I got a nice slice of NC BBQ – I think it was a fair trade!
What I saw on day seven of my road trip to North Carolina.
Korner's Folly in Kernersville, North Carolina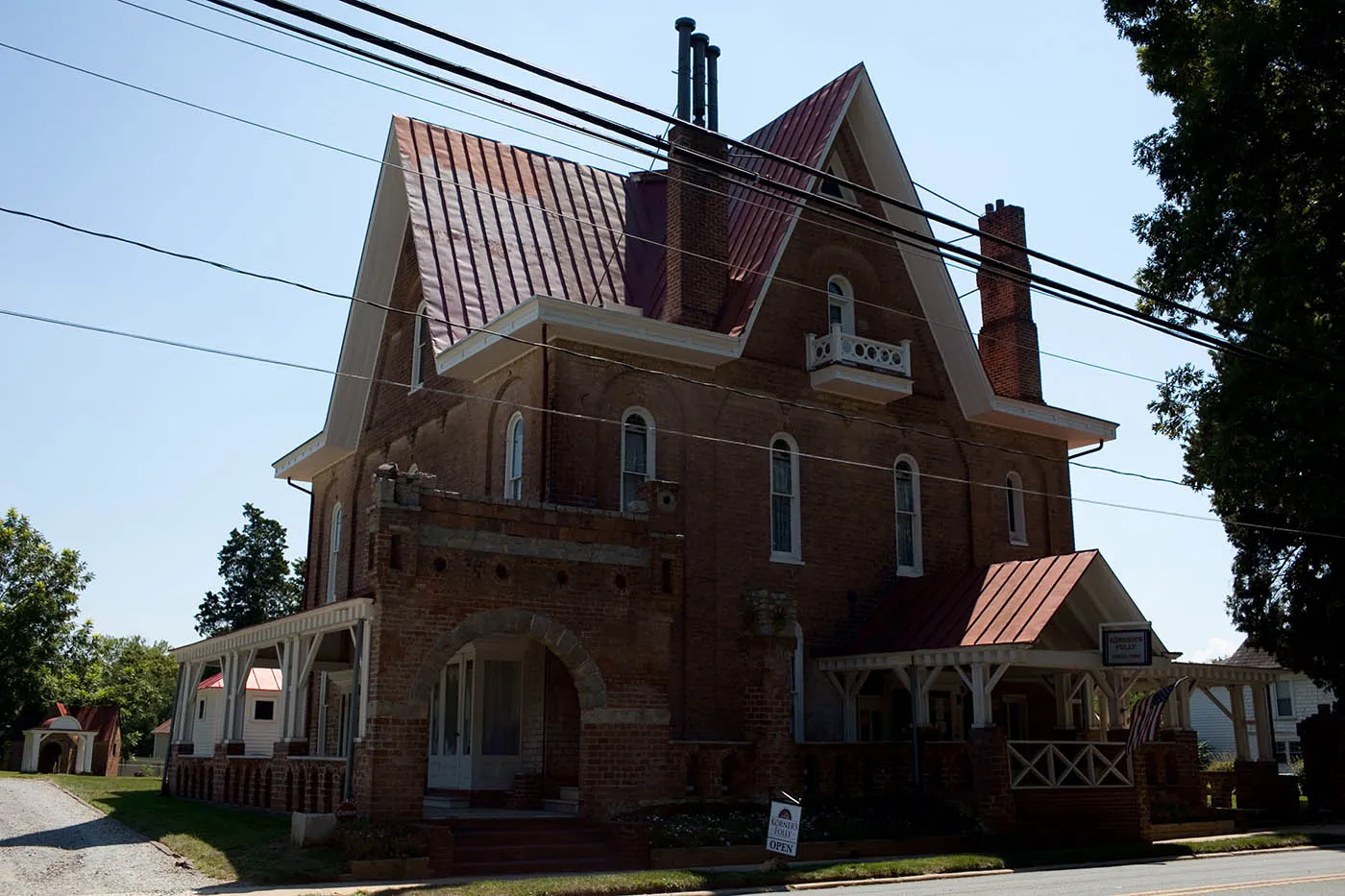 Out first stop of the day was Korner's Folly, a house that contains 22 rooms spread out over 7 levels on 3 floors…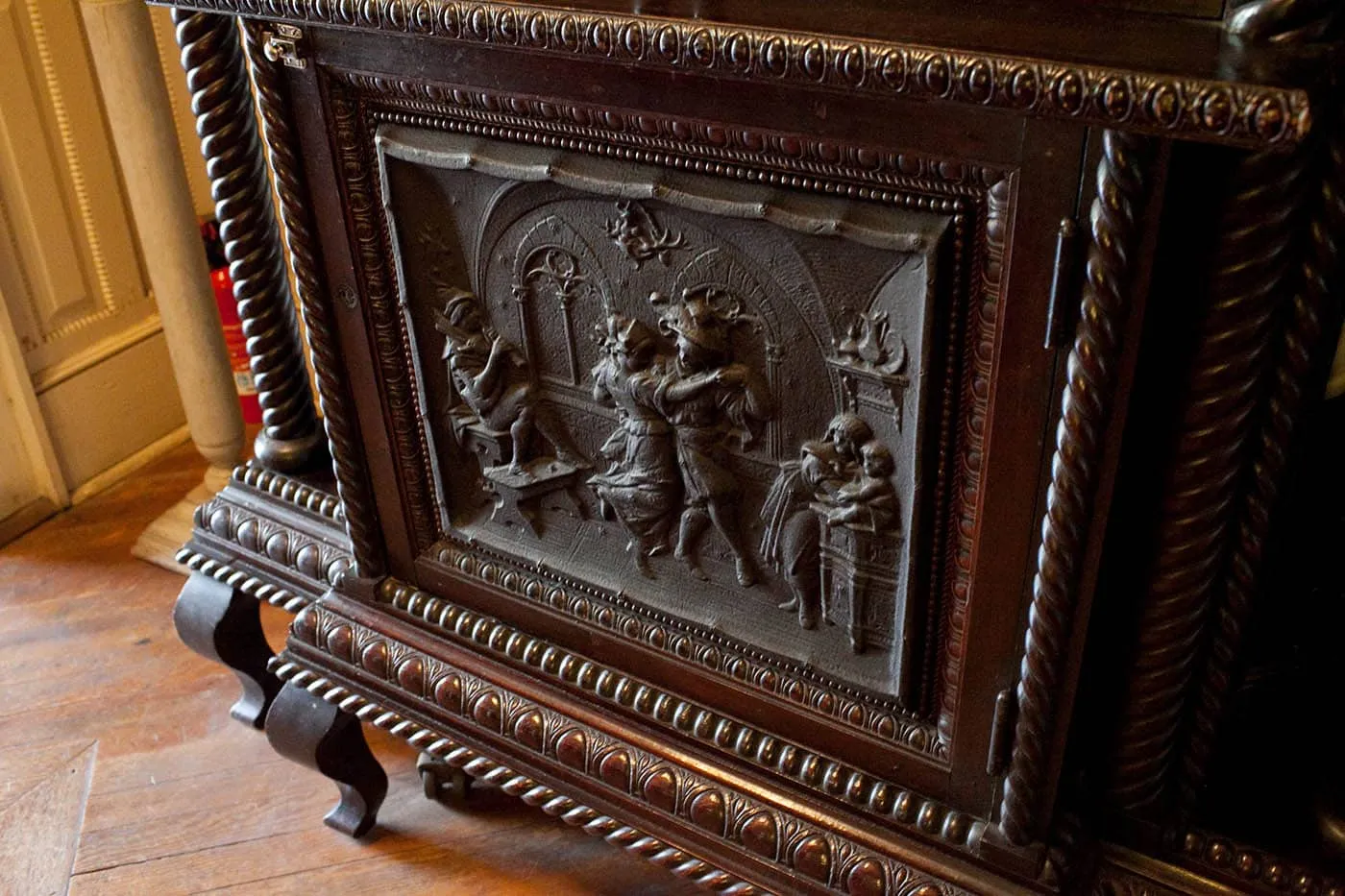 To make that happen this included some floors that were cut in half so that they were only slightly taller than us. And there were some pretty slim doors and stairways too!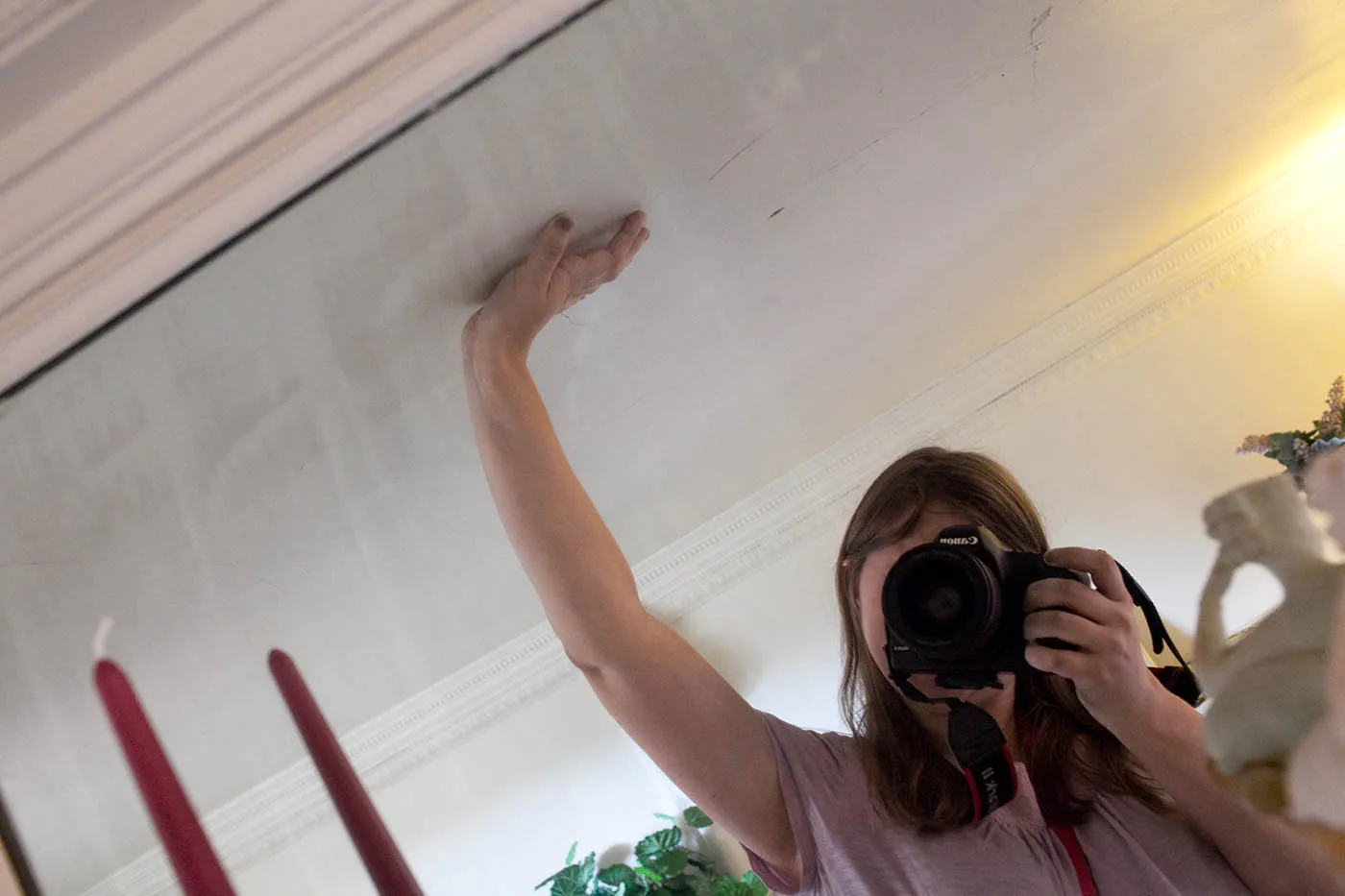 Lexington BBQ
After our tour of the house we went to get some Lexington BBQ…I had a chopped BBQ sandwich and some hush puppies and fries…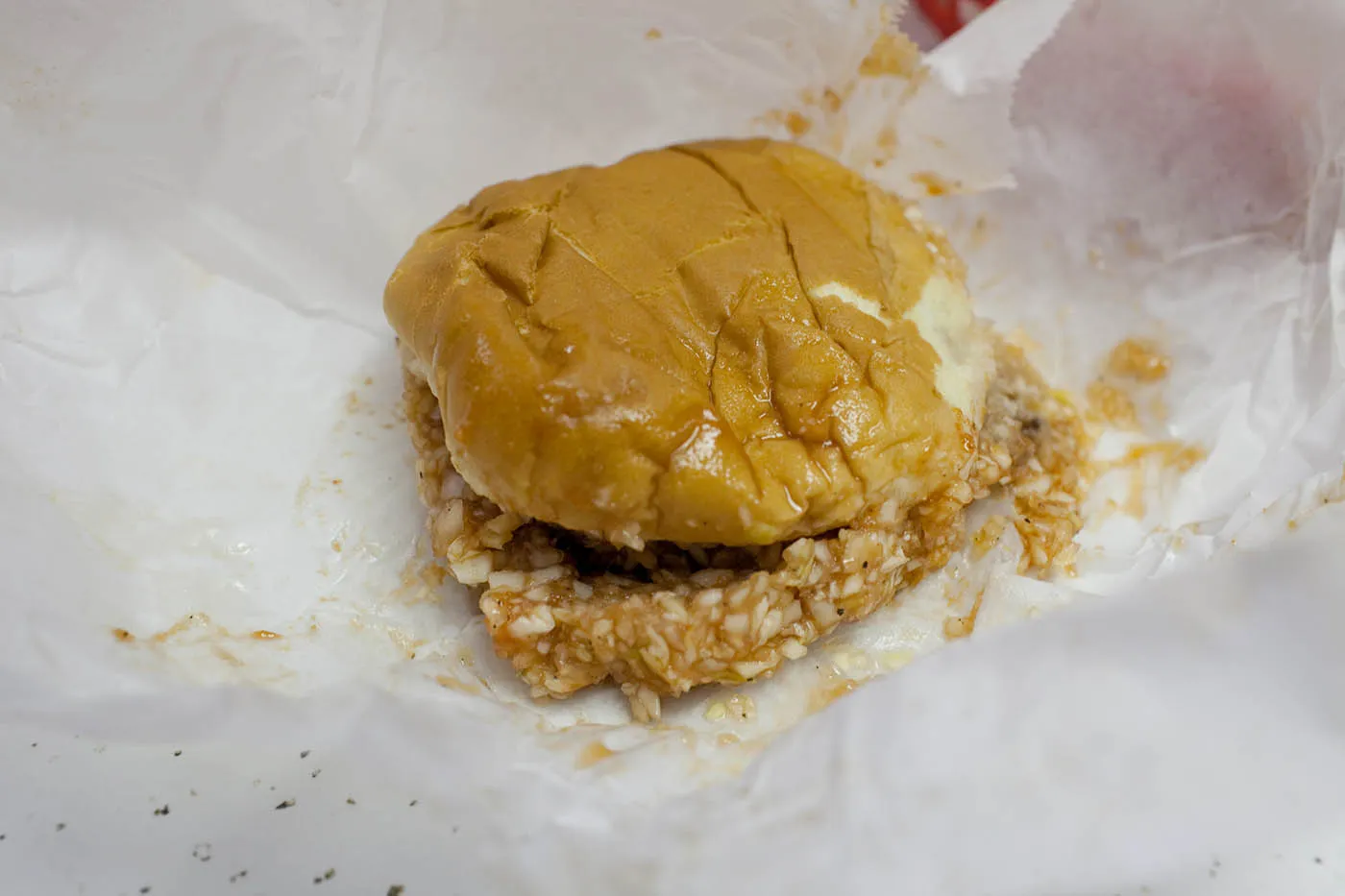 I also had my first experience ever with sweet tea.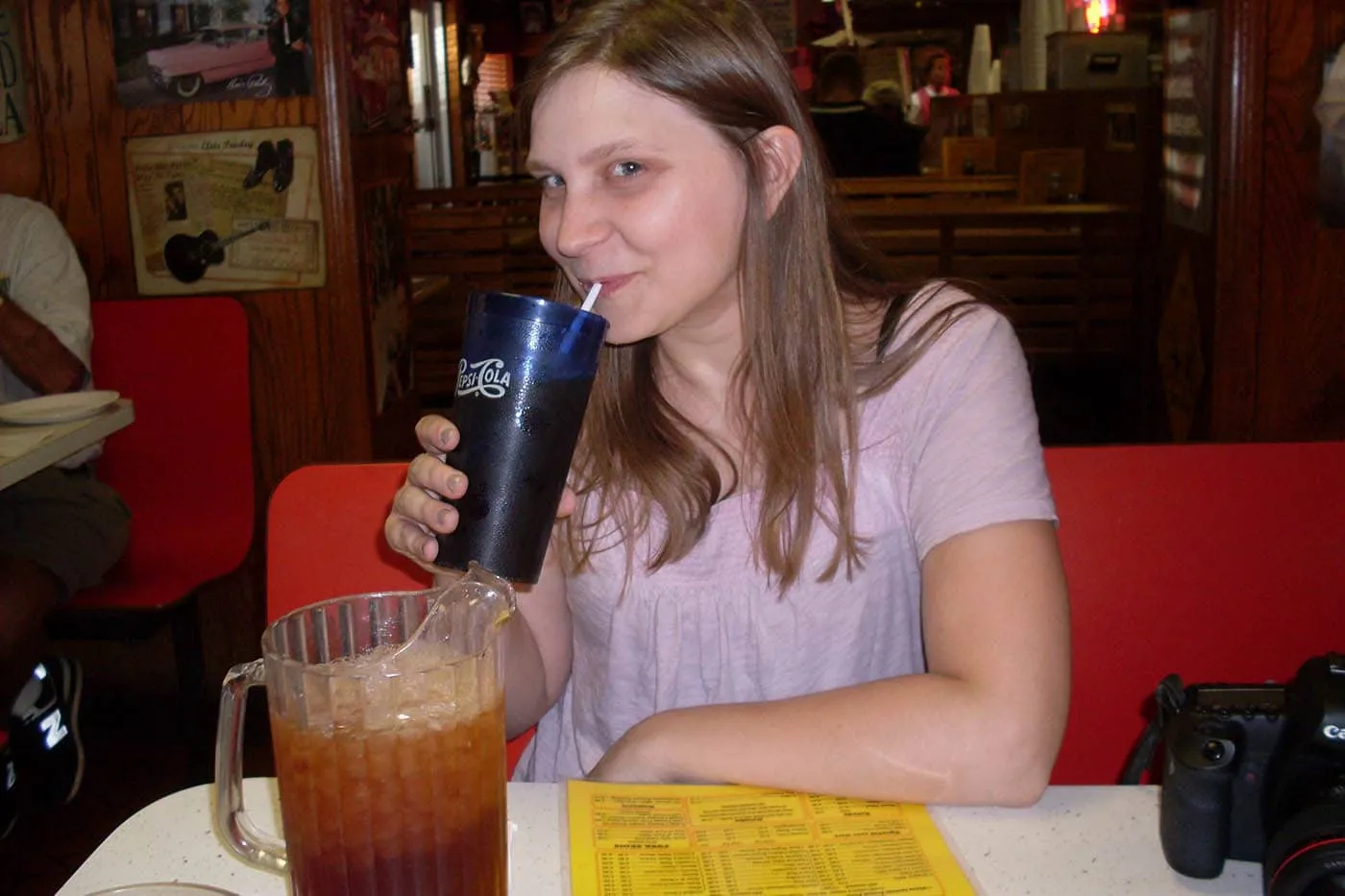 And my oh my was that sweet!
World's Largest Duncan Phyfe Chair
Next we went on a little giant furniture tour. First we went to Thomasville and saw the World's Largest Duncan Phyfe Chair.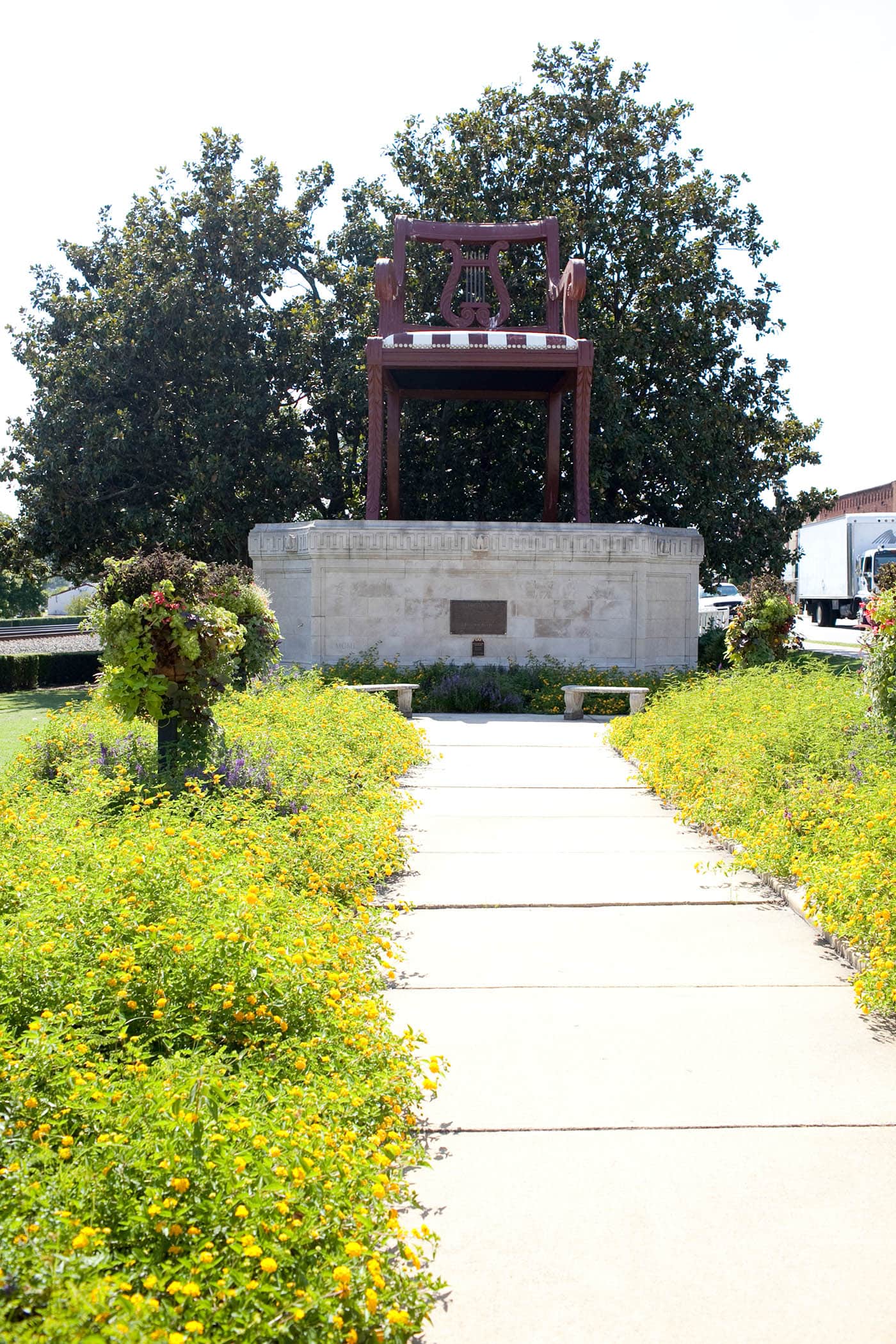 World's Largest Chest of Drawers
Then moved on to High Point to see the World's Largest Chest of Drawers.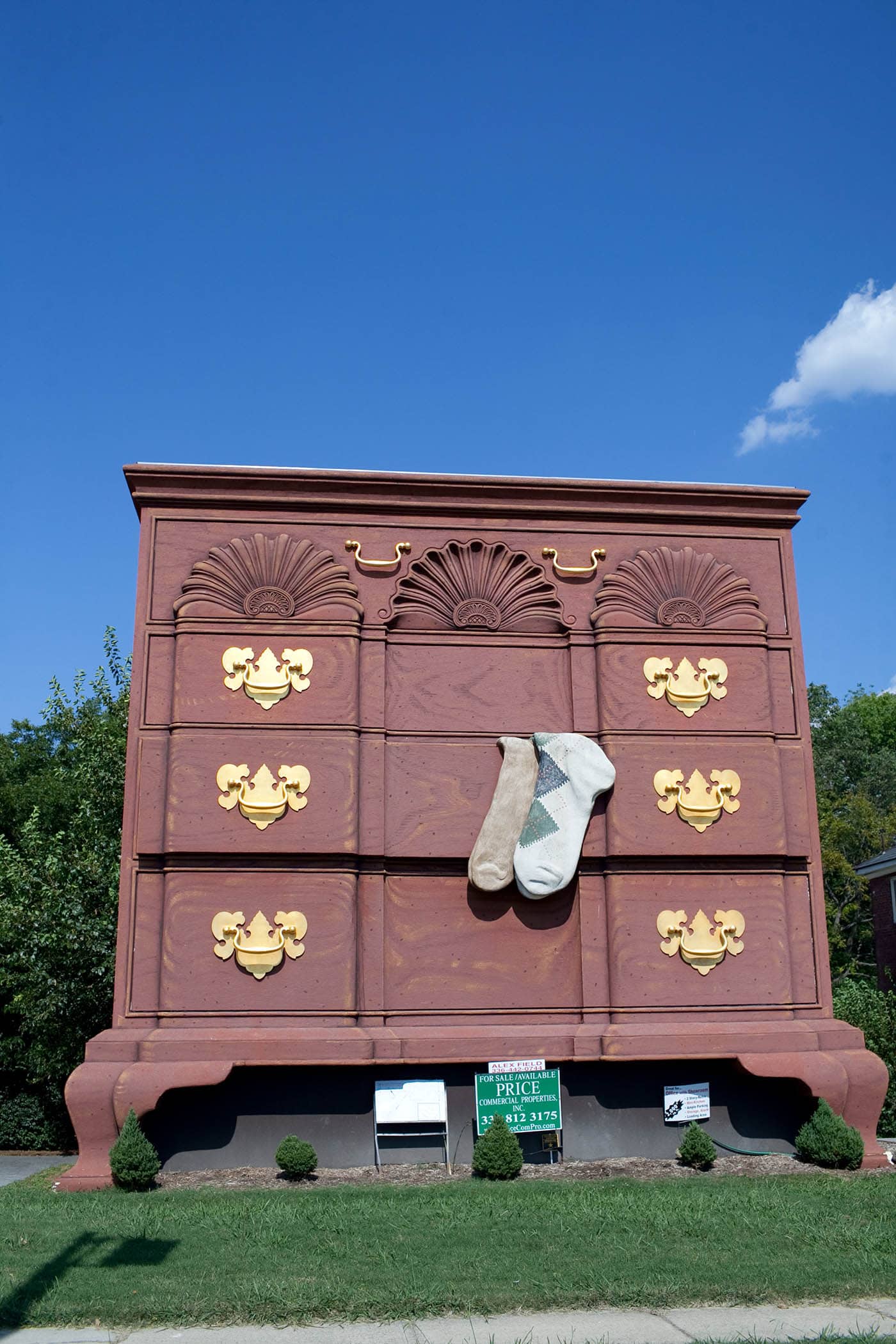 World's Largest Highboy Chest
Then saw the World's Largest Highboy Chest in Jamestown!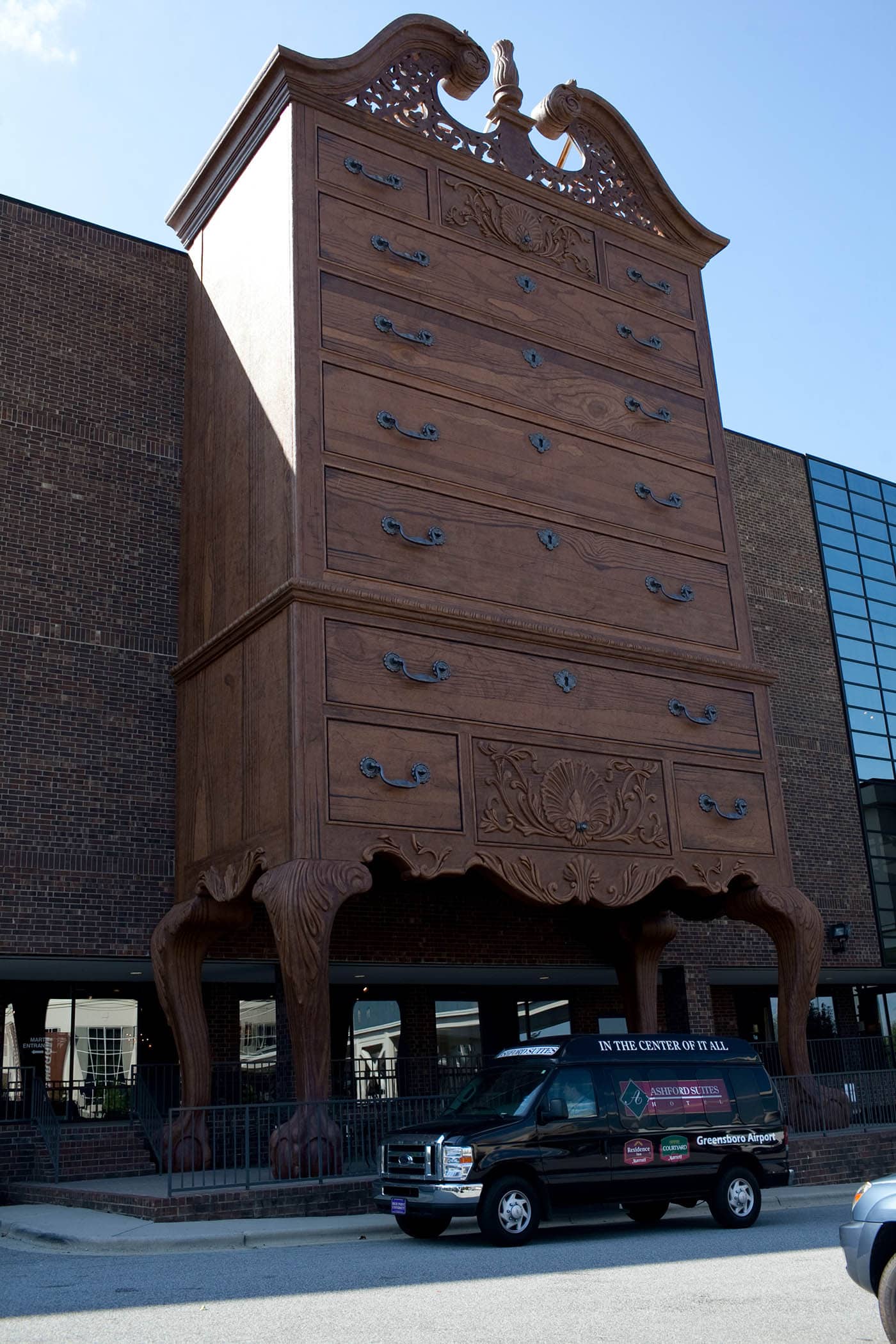 Shell-Shaped Gas Station, a Cow in the Sky, and a Big Coffee Pot
We then moved on to other things like a shell-shaped gas station, a cow in the sky, and a big coffee pot!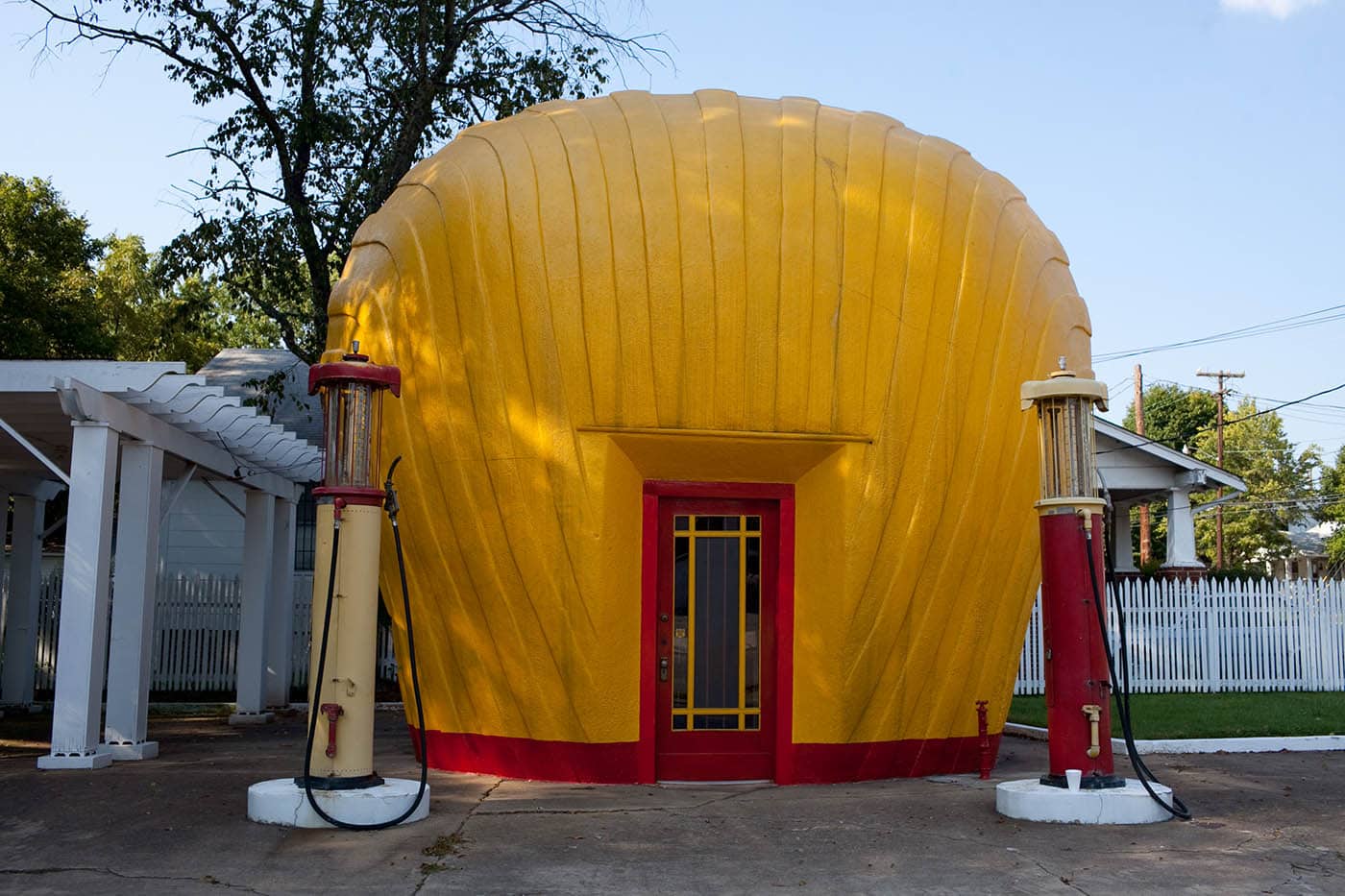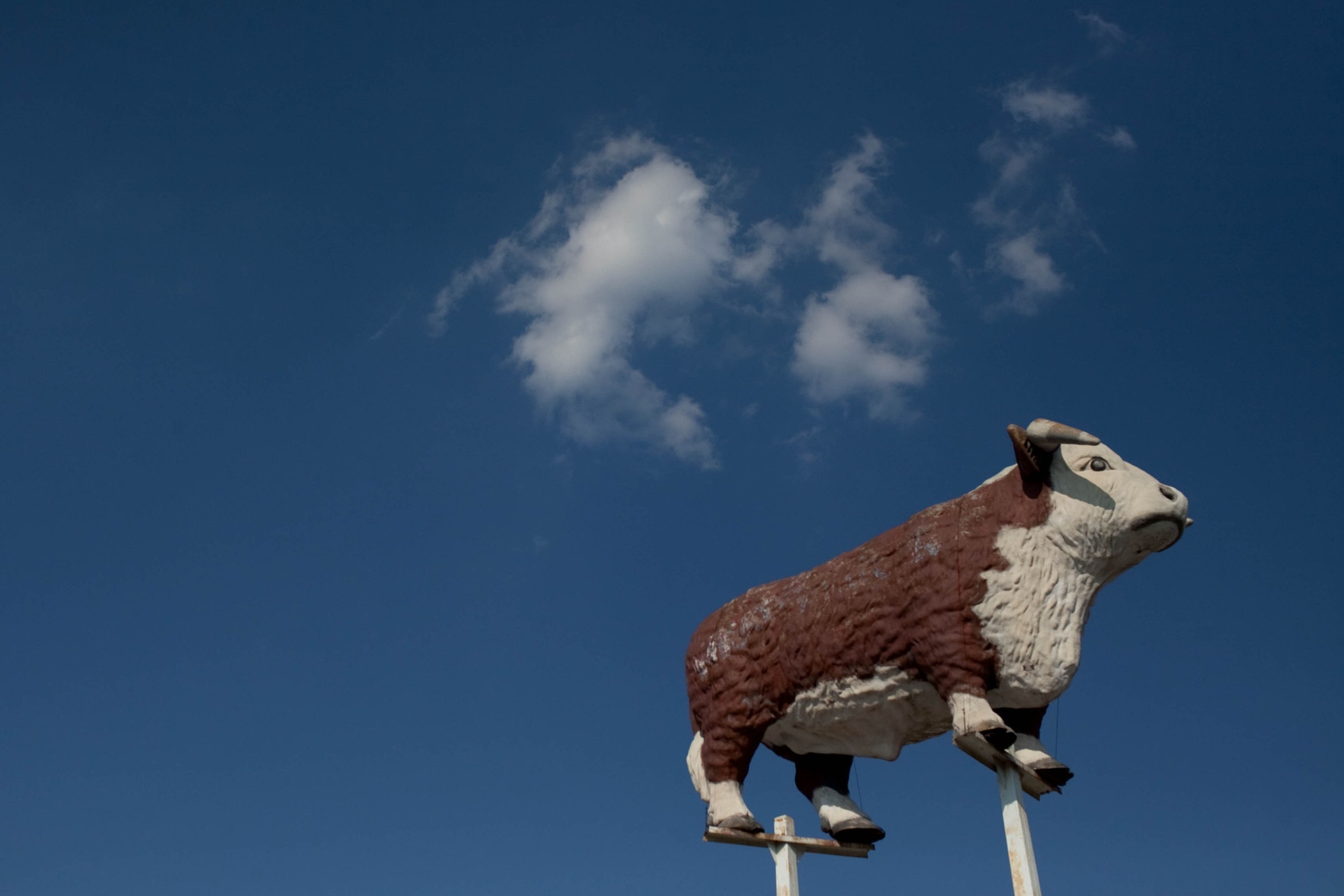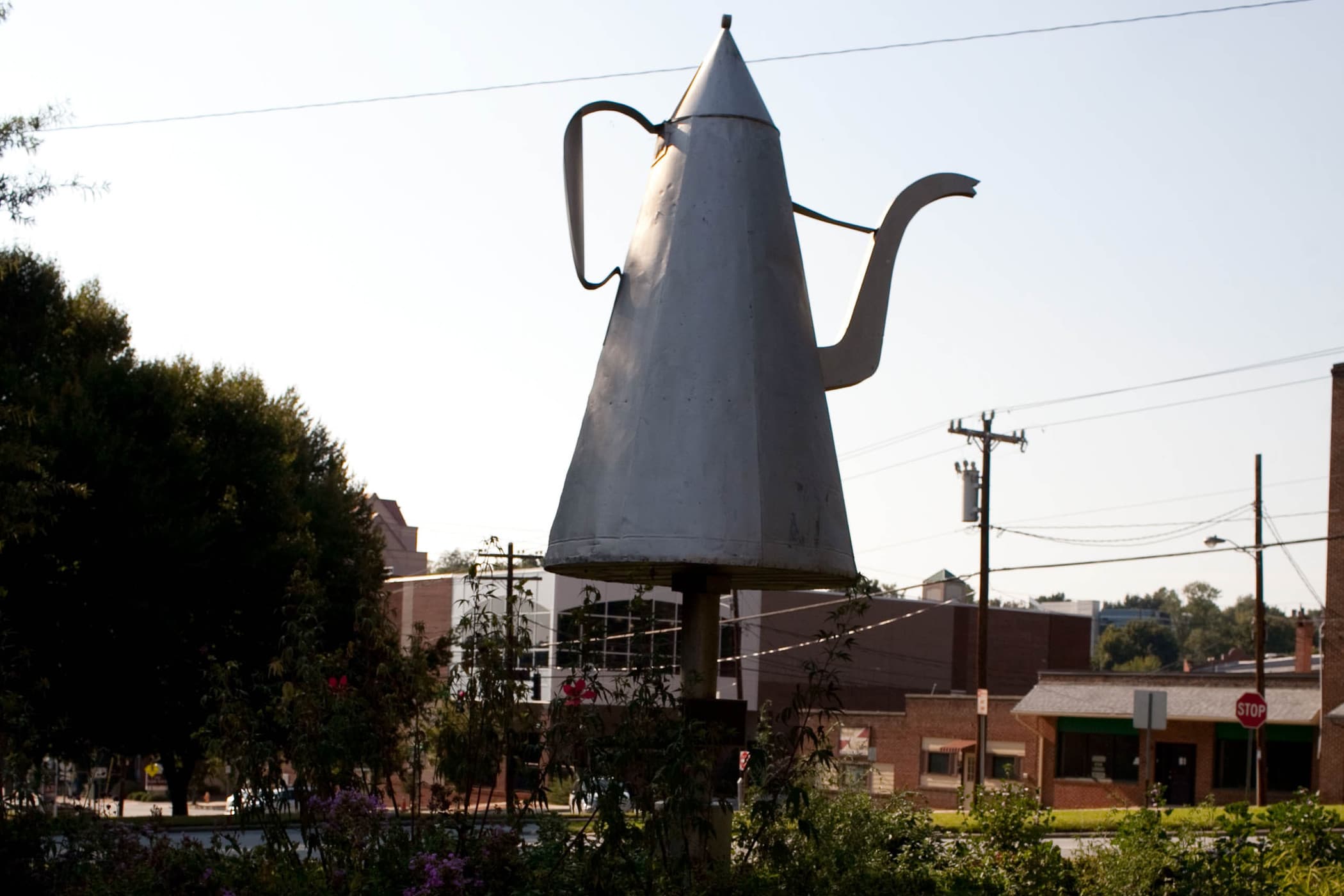 Street Festival
We took a little time off from touring to pick up some supplies for tomorrow's bluegrass festival at the Wal-Mart.
Then we headed to the downtown Winston-Salem area for a little street fest with performers.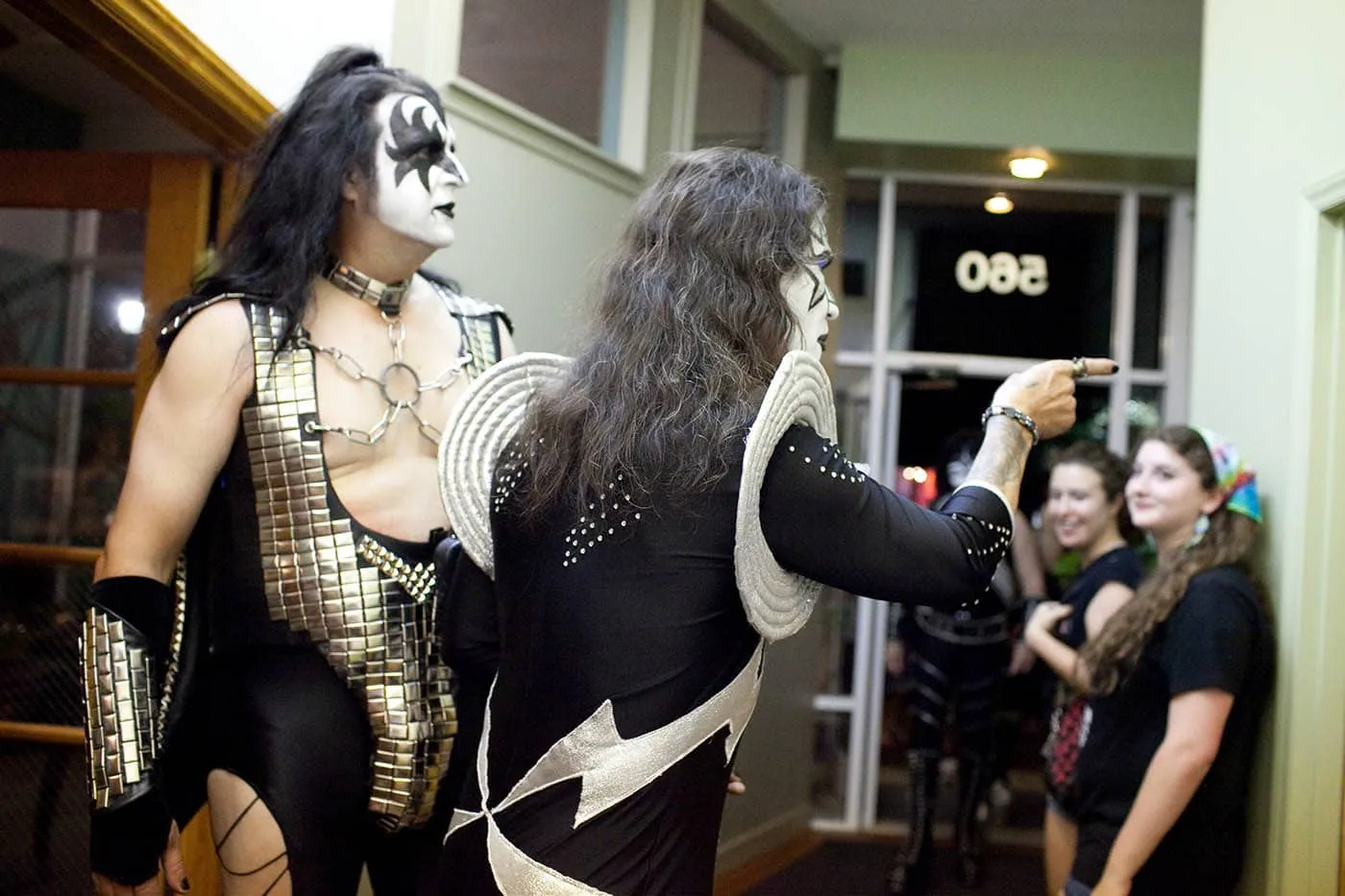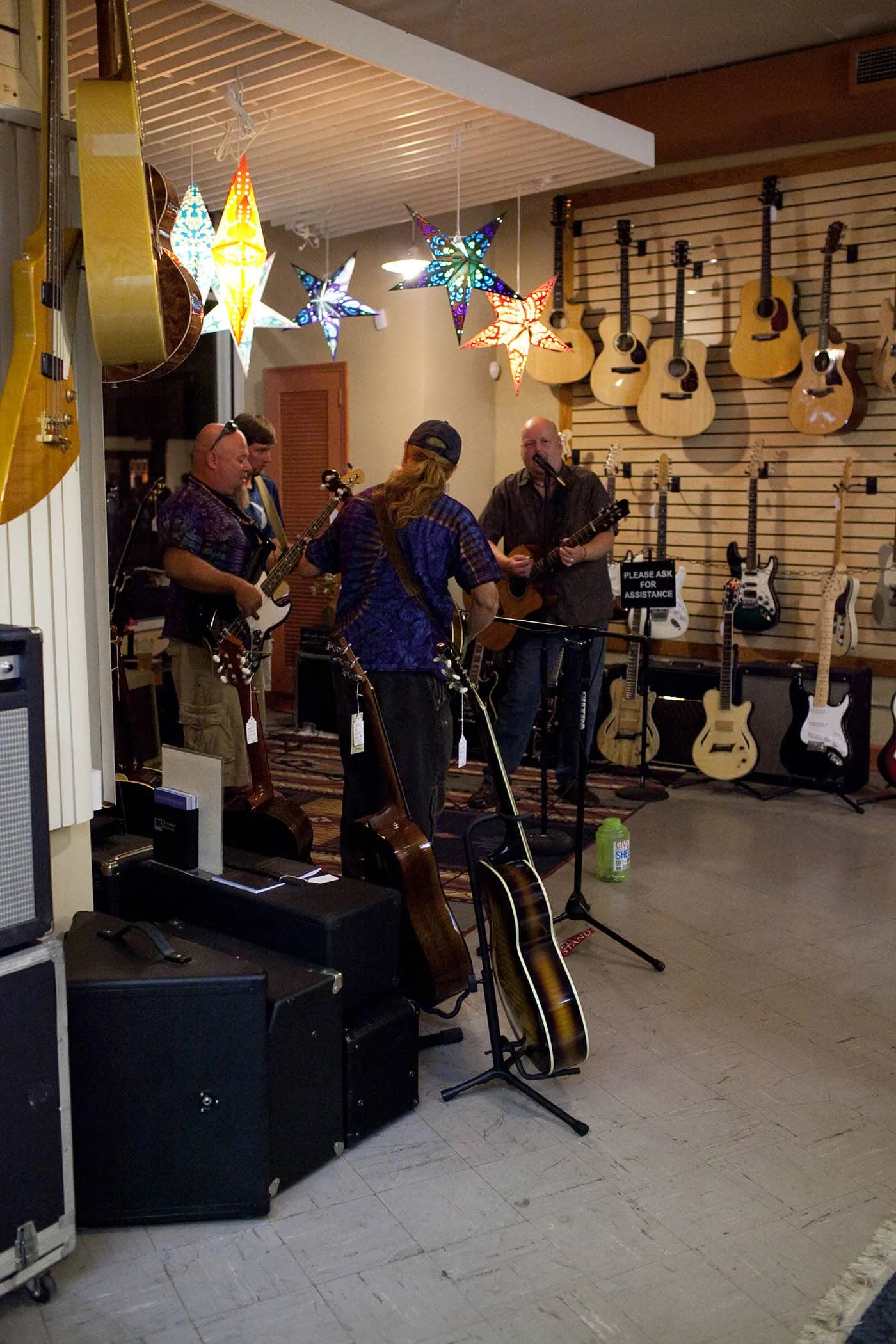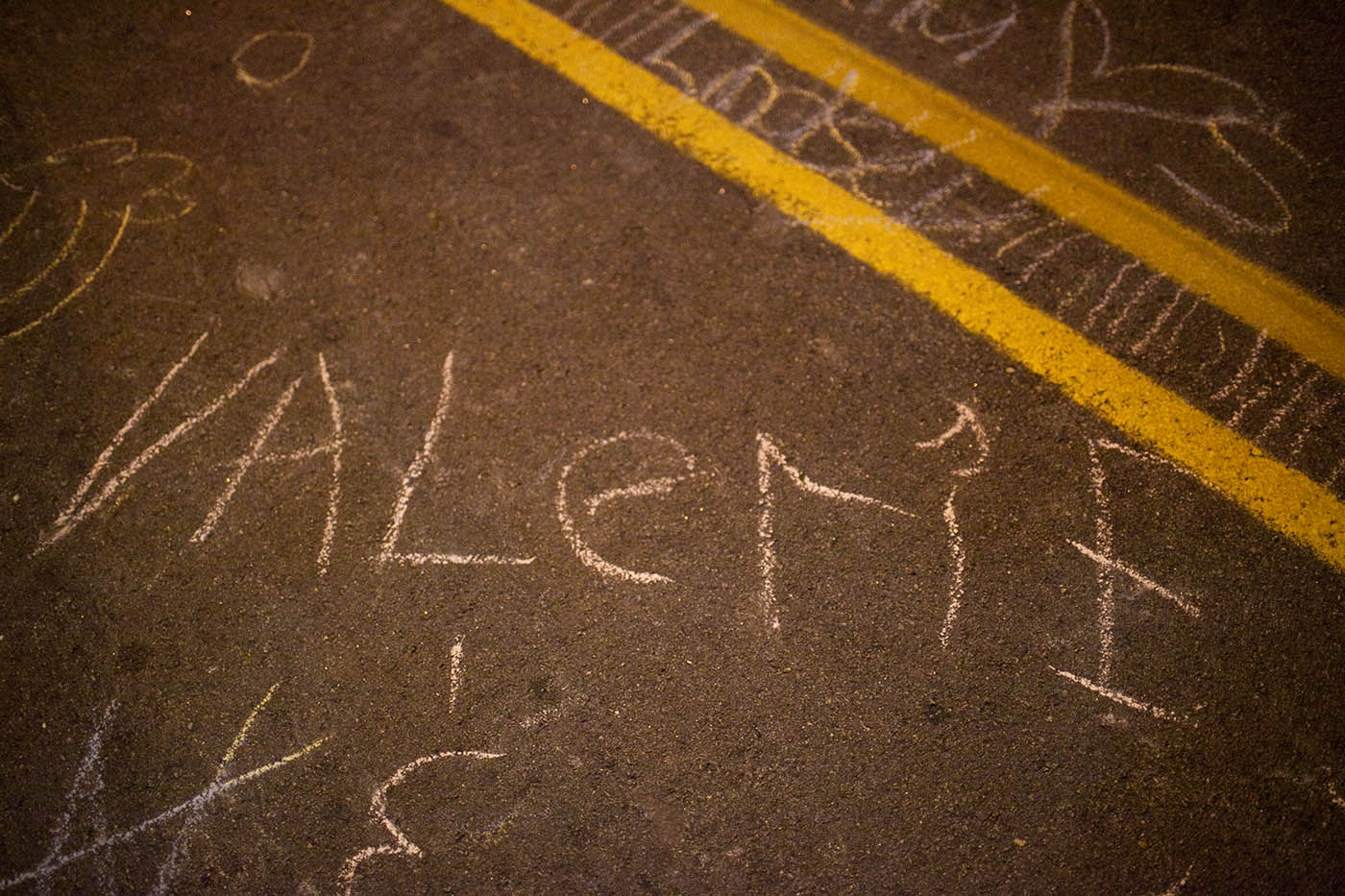 Mellow Mushroom
By then we were kind of hungry again so we headed to Mellow Mushroom and shared some garlic parmesan pretzels and a Philosopher's Pizza…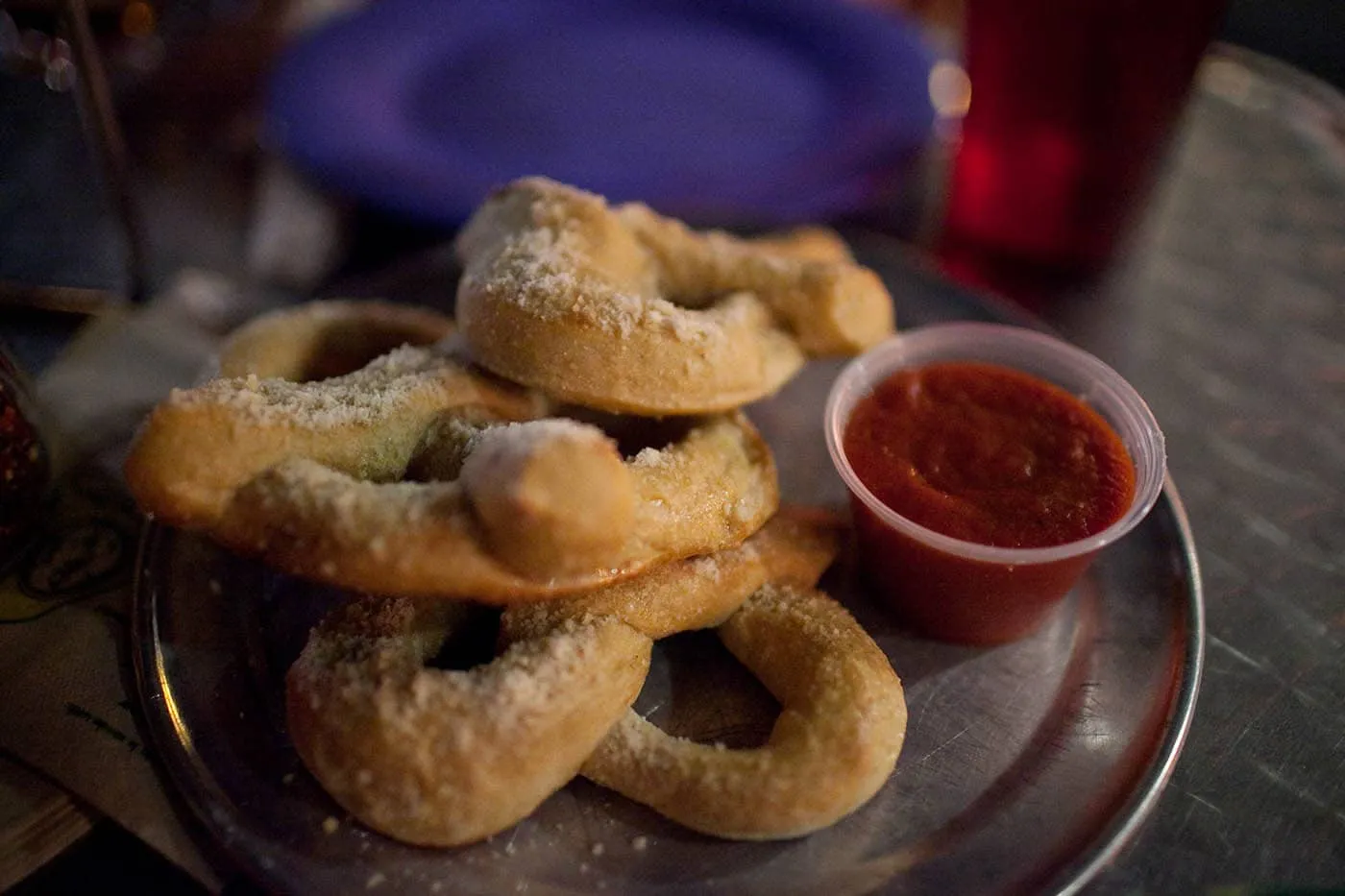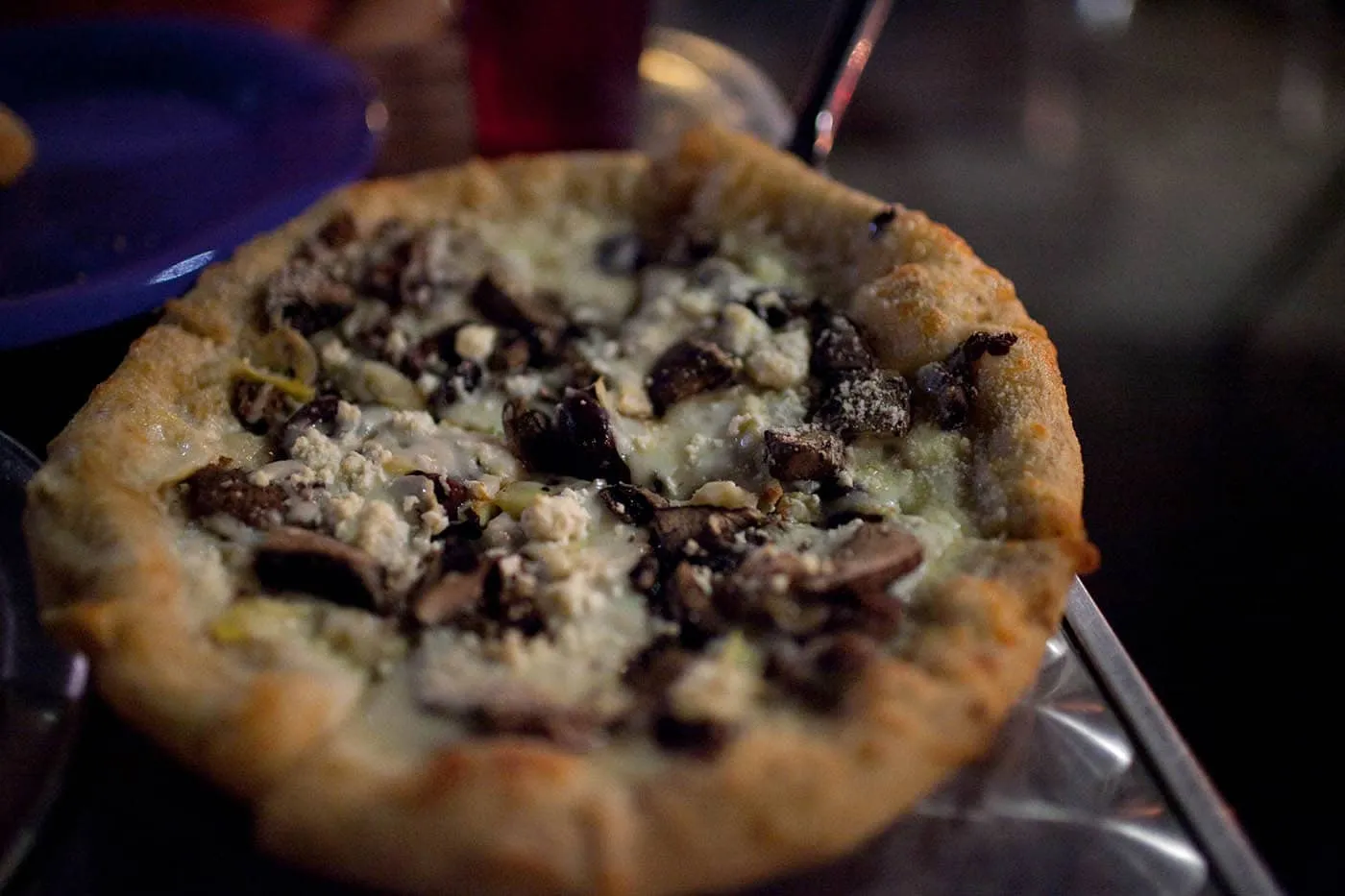 And it was delicious.
And now I am stuffed.
Find out what I did on the rest of my road trip to Virginia and North Carolina