Are you planning a Virginia road trip and want to find all the best Virginia roadside attractions along your route? Whether you're planning to traverse Skyline Drive or the Blue Ridge Parkway, drive across the state, or vacation on Virginia Beach, you won't want to miss these fifteen must-see places to go in Virginia. They're fun road trip stops and great additions to your travel itinerary or route.
Below are the 15 best roadside attractions in Virginia: from a replica of Stonehenge made of foam to a very old ham, from a couple of parks devoted to dinosaurs to a park made from trash, from a cyborg muffler man to the most classic of its kind! You won't want to miss any of these bucket list worthy tourist traps and road trips stops on your Virginia vacation.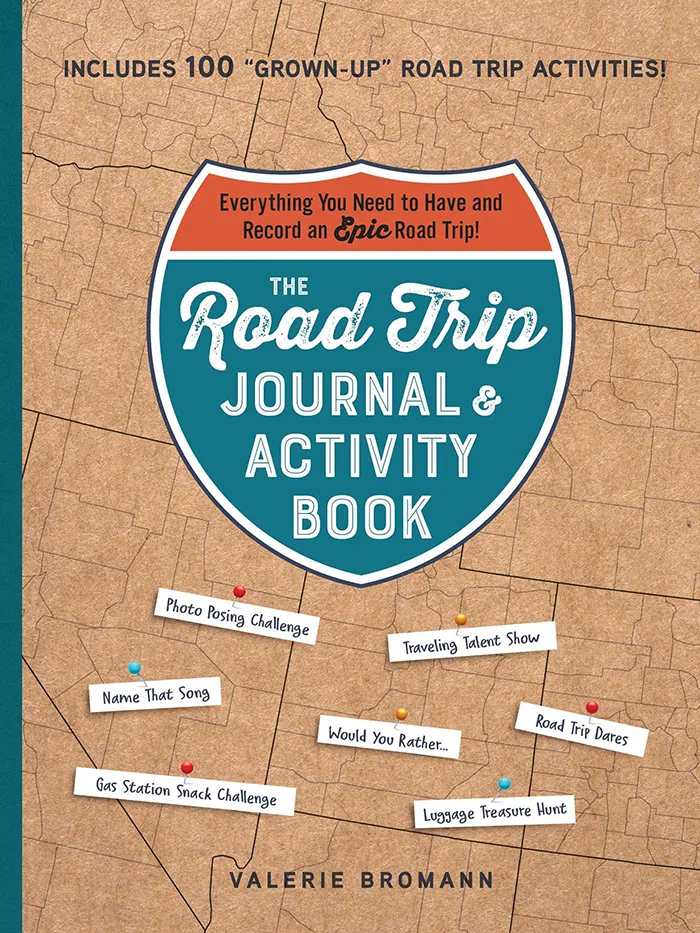 The Road Trip Journal & Activity Book
Everything You Need to Have and Record an Epic Road Trip!
Enjoy fun games and challenges to pass the time on your next road trip and have a keepsake to look back on for years to come with this entertaining must-have for your next vacation.
Ready to hit the road? Let's go! I call shotgun!
The 15 best Virginia roadside attractions (in no particular order):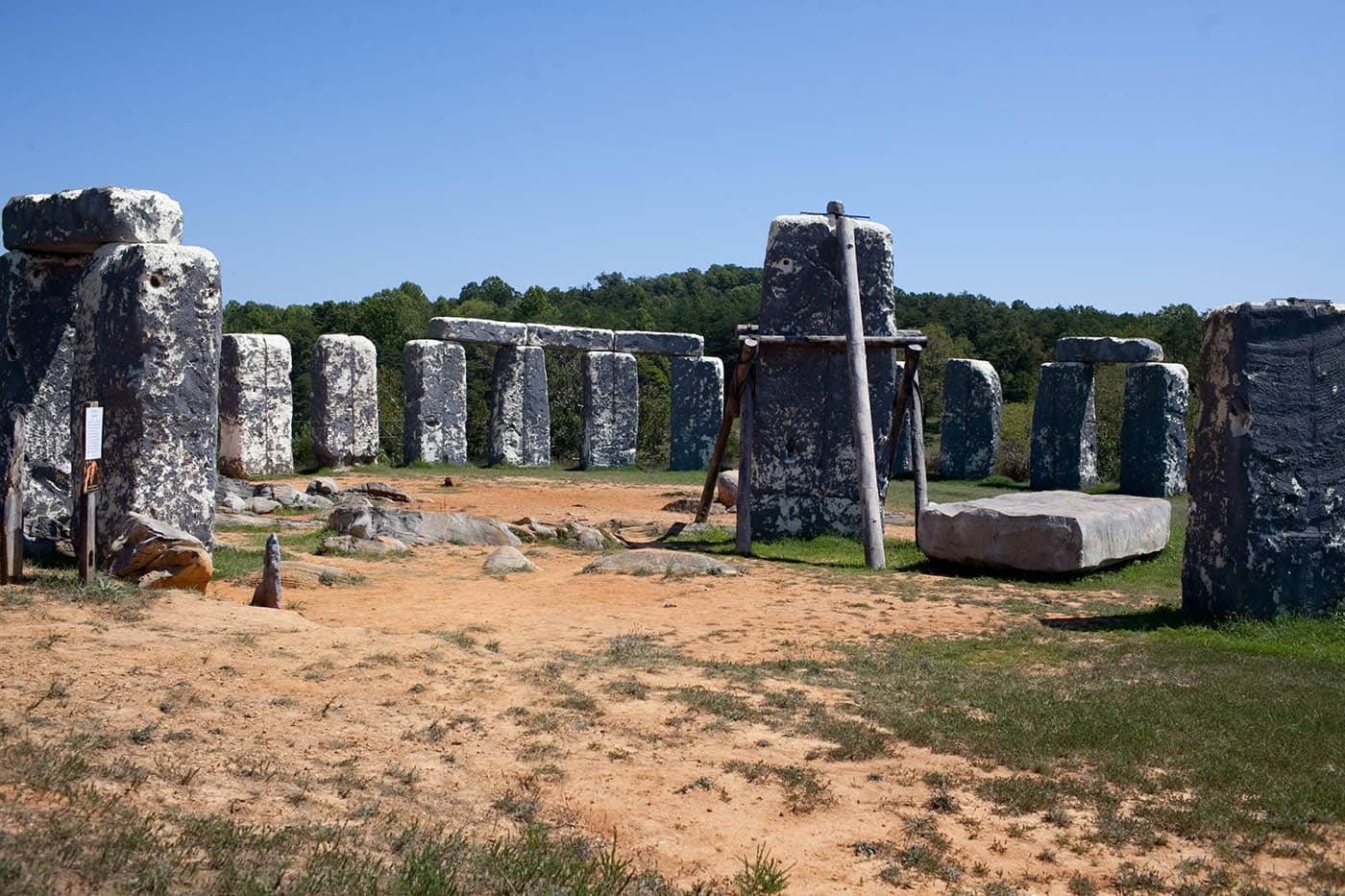 1. Foamhenge
Cox Farms, 15621 Braddock Rd, Centreville, VA
Can't make it to England to cross Stonehenge off your bucket list? No worries, you can see the next best thing right here in the United States: Foamhenge, Virginia's Stonehenge made of foam. Artist and fiberglass sculptor Mark Cline of Enchanted Castle Studio made this full-scale styrofoam replica of the iconic English tourist attraction and unveiled it in 2004. This Virginia roadside attraction spent many years in Natural Bridge before moving to its new home at Cox Farms in Centreville.
2. Dinosaur Land
3848 Stonewall Jackson Hwy, White Post, VA
For over 50 years Dinosaur Land in White Post has been entertaining guests with its collection odd dinosaur reproductions. Opened by Joseph Geraci in the 1960s, today the park features more than 50 dino statues that have been created through the years. You'll find a velociraptor, spinosaurus, and a giganotosaurus among the giants in this Jurassic park. Many of the creations have been remade over the years so you can see the evolution of artistic styles in the four Tyrannosaurus Rexes on the property. Mixed in among the dinos at Dinosaur Land are some more other creatures, like a giant purple octopus, a cave man, and King Kong.
3. Mount Trashmore
310 Edwin Dr, Virginia Beach, VA
At first glance this Virginia Beach park looks like any city park with lush green grass, playgrounds, walking paths, and even a skate park. But there is a secret buried beneath this 165 acre park: trash. The 60-foot-tall hill that is Mount Trashmore is actually a landfill created by compacting layers of garbage with clean soil and covering it with a thick layer of rubber to keep it waterproof.
4. Paulverizer: Cyborg Muffler Man
Auto Recyclers LLC, 1400 Sycamore Ave, Buena Vista, VA
Muffler men were popular fiberglass roadside attractions created in the 1960s. Many originals still exist today but a few new ones have also popped up in recent years, many of which were created by fiberglass artist Mark Cline. One of these is the muffler man/cyborg combo dubbed the "Paulverizer." Inspired by Men in Black, this Virginia roadside attraction combines a salvaged muffler man head with robotic parts.
5. Miniature Graceland
605 Riverland Rd SE, Roanoke, VA
Roanoke local Don Epperly was such a fan of Elvis Presley he built a mini version of the King's famous abode: Graceland. Miniature Graceland (also known as Mini Graceland or Elvis City) was built in the 1980s and continually added to for many years. The tiny ode to Elvis has seen better days, but it still makes a fun stop on a Virginia road trip.
6. Cartoon Roadrunner
Berkeley Glenn Elementary School, 1020 Jefferson Ave, Waynesboro, VA
Another Mark Cline creation in Virginia, this classic cartoon roadrunner (the school's mascot) was installed in front of his grade school alma mater, Berkeley Glenn Elementary School in 2018.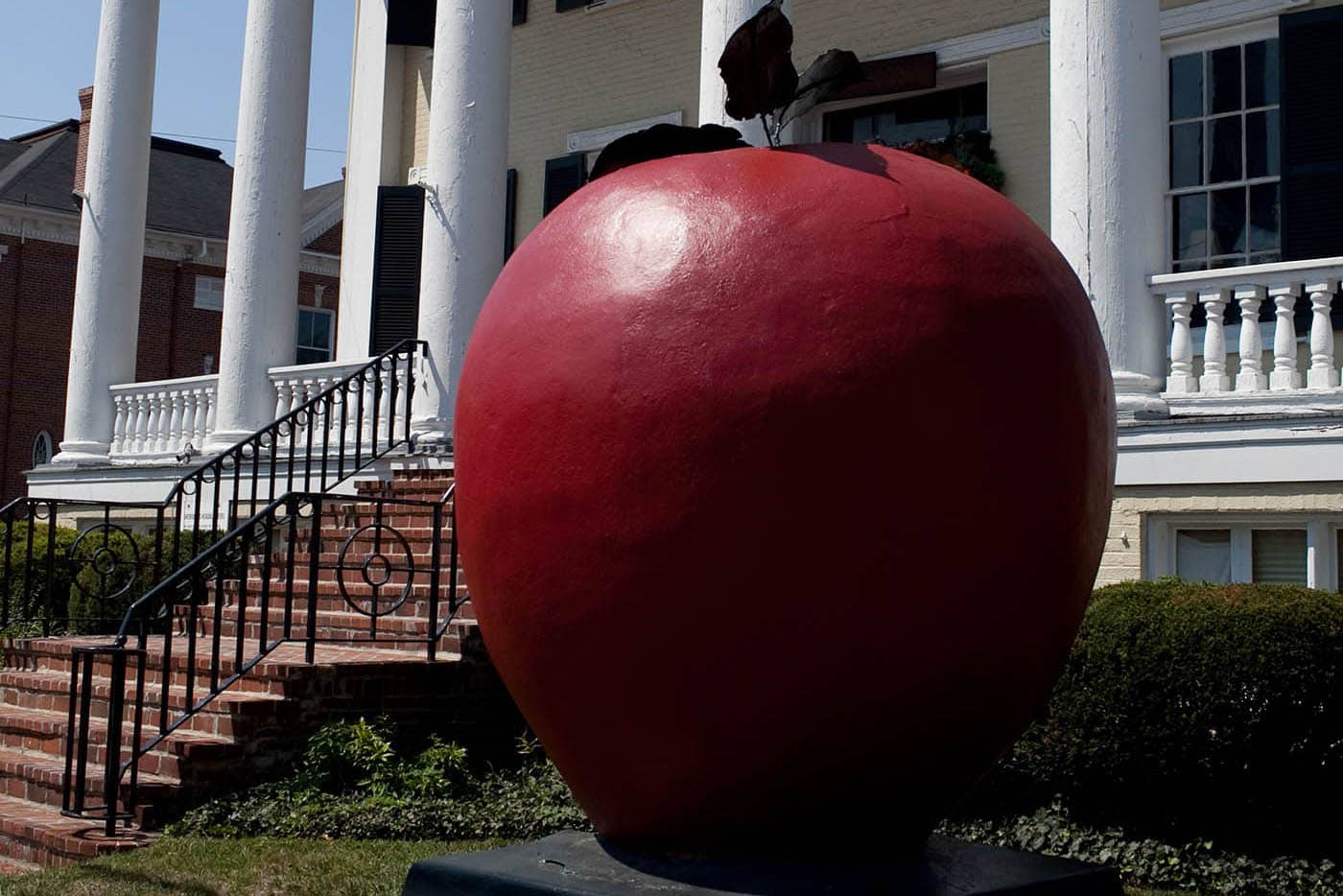 7. World's Largest Apple
Kimberly's, 135 North Braddock Street, Winchester, VA
A giant apple in the "apple capital of the world," where 12 million bushels of the fruit are harvested there each year. It sits outside an antebellum mansion (a neoclassical "prewar" mansion with an architectural style characteristic of the 19th-century Southern United States) once used by Civil War General Phil Sheridan.
8. American Celebration on Parade
397 Caverns Rd, Quicksburg, VA
You might not think about how much work goes into every parade float you see, but at American Celebration on Parade, that's all they do. This museum/warehouse is home to an array of some of the most intricate parade floats you'll ever see up close. There's a giant eagle from the eagle from the 2001 Rose Parade, animatronic polar bears, and a larger-than-life American flag from Ronald Reagan's inauguration, made up of 5,000 square yards of crushed silk.
9. World's Oldest Edible Ham
Isle of Wight County Museum, 103 Main St, Smithfield, VA
You can find the World's Oldest Edible Ham on display at the Isle of Wight County Museum in Smithfield. Smithfield is known across the US for its cured hams, so it's only appropriate that you can find this ancient ham here. The old ham was cured on July 7, 1902 by pork producer Pembroke D. Gwaltney Jr. and then quickly misplaced. Decades later it was found and used to demonstrate Pembroke's preservation prowess. In 1985 it was donated to the local museum, where it sits near the world's oldest peanut.
10. Cementiscope
768 Granby St, Norfolk, VA
The Cementiscope is a giant working kaleidoscope made from a cement mixer created by the Glassitorium. Outside the black and white striped barrel seems pretty unassuming, but step out of your car to take a peek into the viewer to be greeted with a rainbow-enhanced view. A hand crank rotates the 3,000 pound toy so you can aim it around and change the shapes and colors in front of you.
11. Hugh Mongous
Ocean Breeze Waterpark, 849 General Booth Blvd., Virginia Beach, VA
Hugh Mongous was born in June 1977 as a towering as a towering ape and it was a sad day when that Virginia roadside attraction burned down in 1989. In 1996 Hugh Mongous was reborn. This 45-foot tall, 11,000 pound gorilla wears red sunglasses, board shorts, and a Hawaiian shirt, ready to ht the water!
12. Dinosaur Kingdom II
5781 S Lee Hwy, Natural Bridge, VA
Dinosaur Kingdom II is not your usual Jurassic roadside park. Step inside and you'll enter a fictional alternate reality of the Civil War in which the Yankee army is defeated by Dinosaurs. Built by Artist Mark Cline (the Virginia artist who has had several pieces pop up on this list of the best Virginia roadside attractions), here you will find dinos attacking Union soldiers, a mad scientist, a variety of monsters, and a statue of general Stonewall Jackson outfitted with a 15-foot-long robotic arm.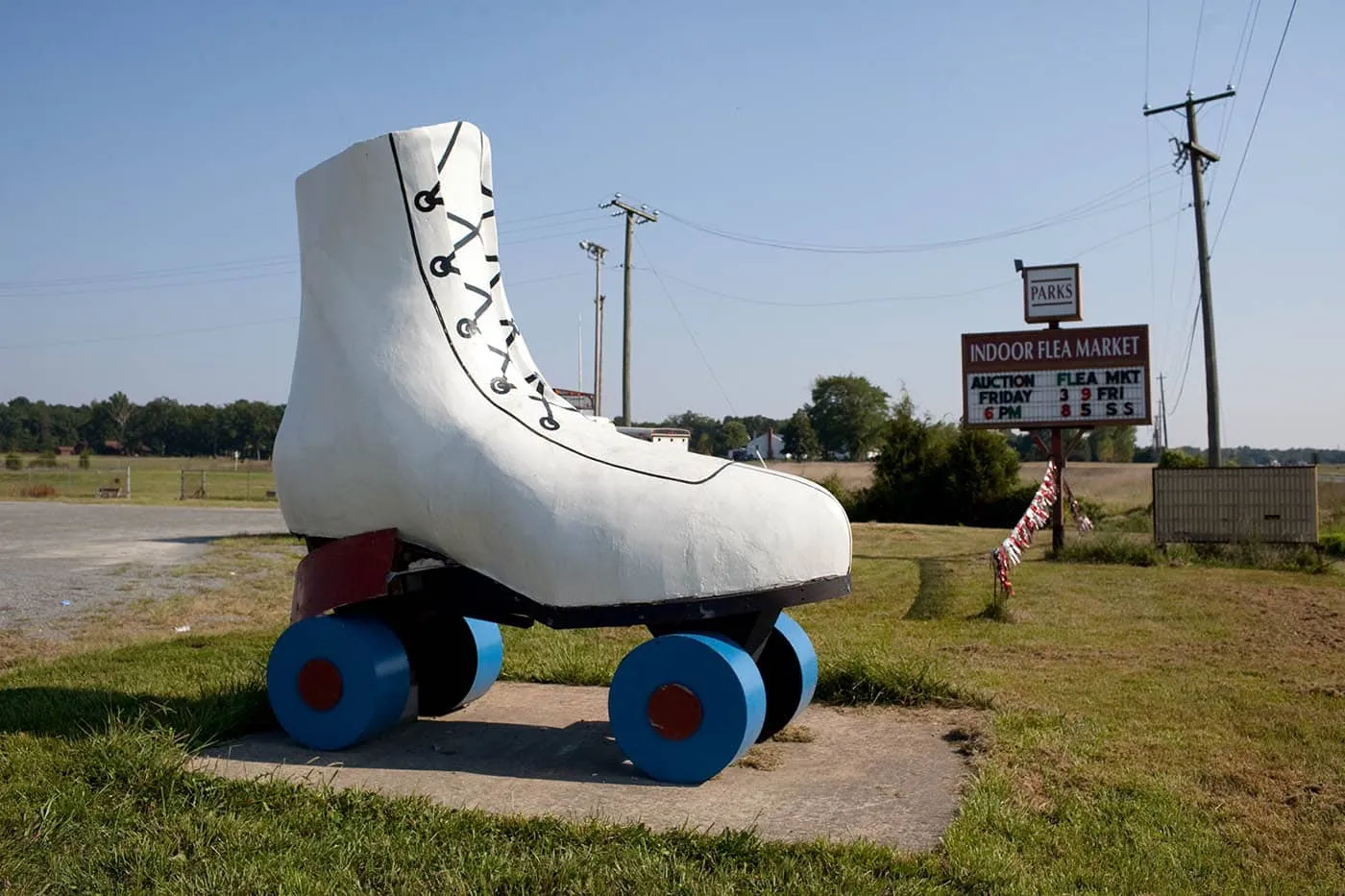 13. Giant Roller Skate
12099 Marsh Rd, Bealeton, VA
This giant wood and plaster roller skate has been standing since the 1980s, a time when the roller rink was the place to be. Recently re-painted, this skate will hopefully inspire you to lace up your skates and make a round or two in an open skate.
14. Coffee Pot Building
1870 E Midland Trail, Lexington, VA
With a distinctive spout and handle, this coffee pot shaped building has served many purposes since it was constructed in 1959. Originally The Coffee Pot (or The Teapot depending on who you ask) served as a restaurant. It has since housed a beer and wine bar, a gas station, a canoe rental, a fish market, and an artist's studio.
15. Auto Muffler King Muffler Man
Auto Muffler King Inc, 5835 Jefferson Ave, Newport News, VA
Established in 1957 Auto Muffler King opened in 1957 and moved to their current location in 1963. In 1965 they purchased their signature muffler man from California. This fiberglass giant wears a crown on his head and his accessories mark a rare site nowadays: as this muffler man is actually holding a muffler!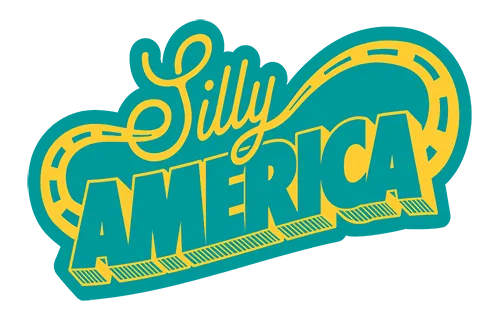 Pin this list of the 15 best Virginia roadside attractions: