We knew it was getting closer. The proliferation of furniture stores that were now surrounding us meant it had to be near. But we weren't looking for a place that sold furniture: we were looking for a place that was furniture.
Finally, we saw it up ahead and pulled over into a lot across the street: the world's largest chest of drawers.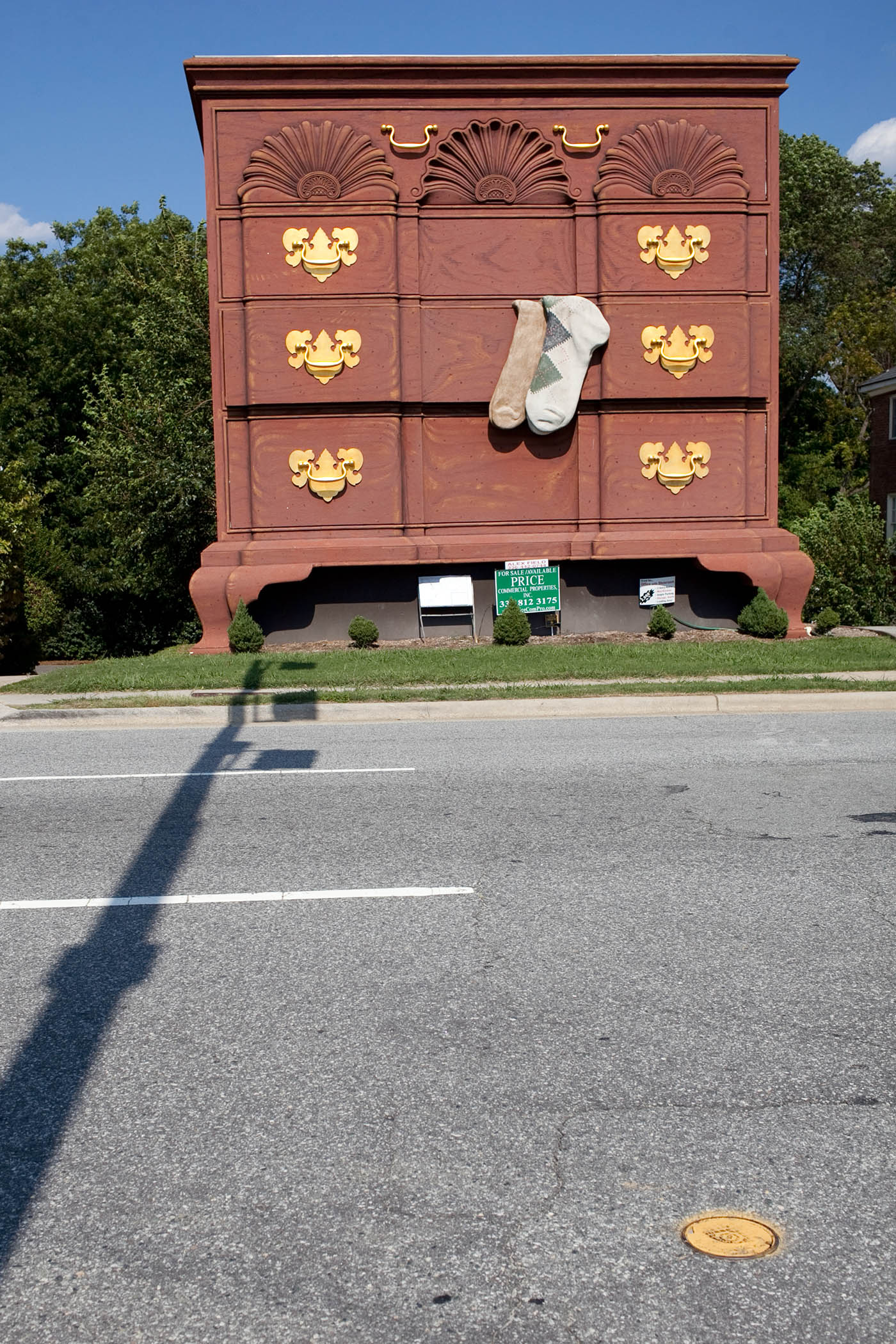 When planning my road trip through North Carolina, this giant piece of furniture was on the top of my must-see list. And it certainly didn't disappoint. The huge cartoon-like structure, complete with oversized drawers and golden pulls and a pair of mismatched socks, towered over both us, the traffic lights, and the nearby buildings.
First built in the 1920s by the High Point Chamber of Commerce, the structure pays homage to the town's status as the "Home Furnishing Capital of the World."
The first incarnation was just twenty feet tall, but in a 1996 renovation, more levels were added, creating the 38-foot tall dresser that stands there today.
This was not just a chest though, and it wasn't just your run of the mill roadside attraction, it was actually a building. A building that, at the time we visited, was for sale. As we admired the roadside attraction from across the street, my friend and I pondered buying it. I mean, think of all the clothes we could store!
Alas, I could barely afford a regular-sized dresser, let alone the world's biggest one, so we got back in the car and drove on, on to the next Silly American site.
Photos of the World's Largest Chest of Drawers in High Point, North Carolina: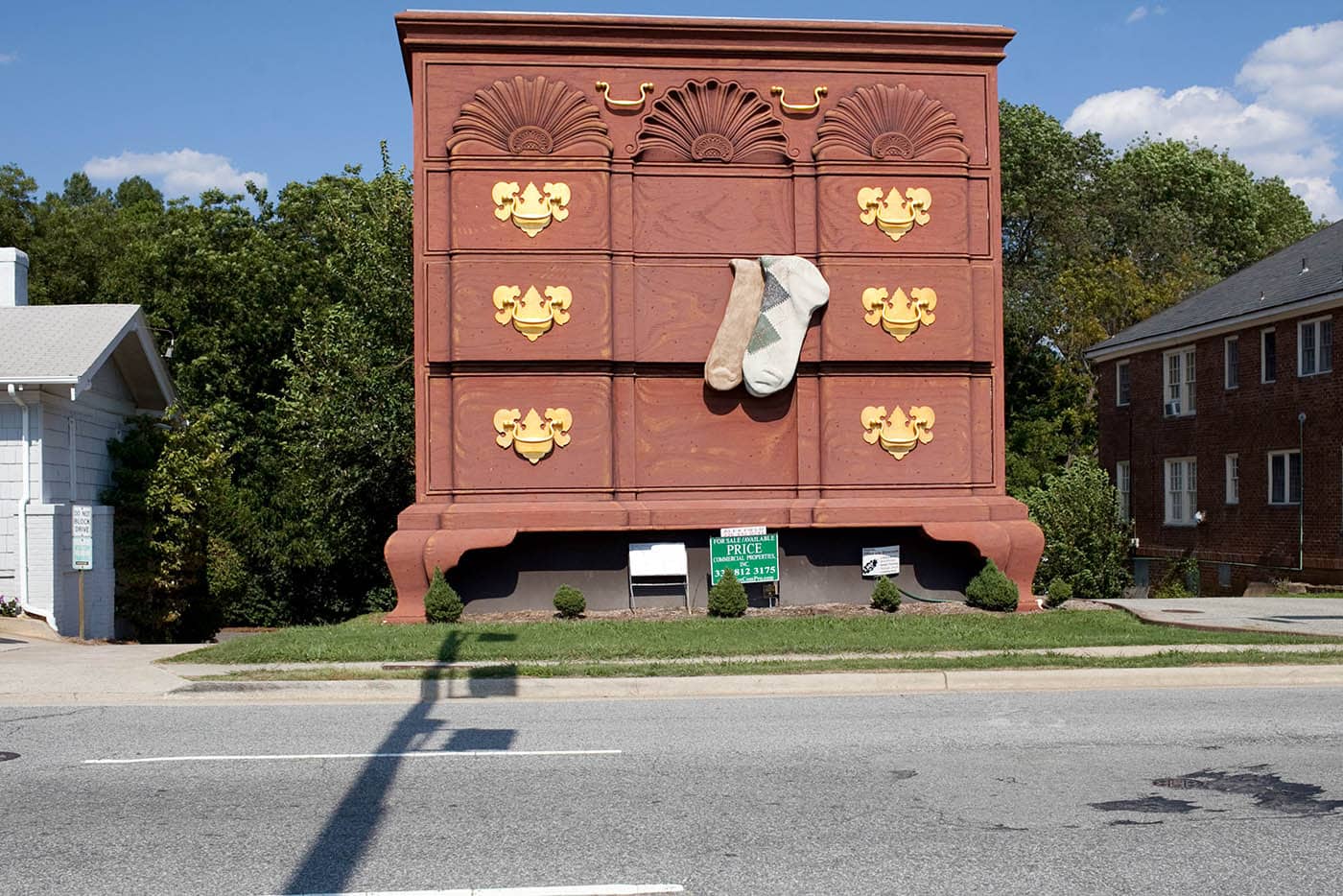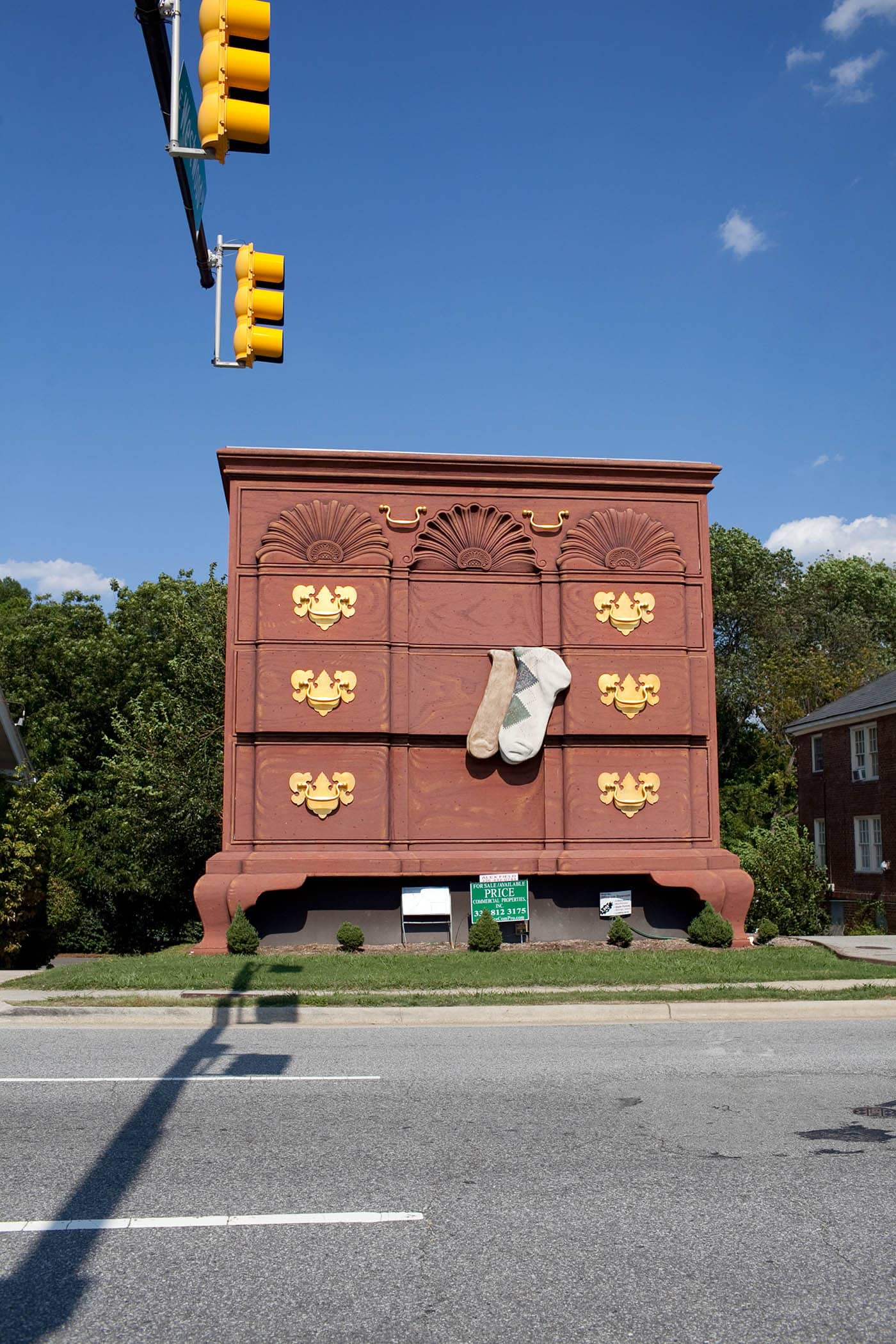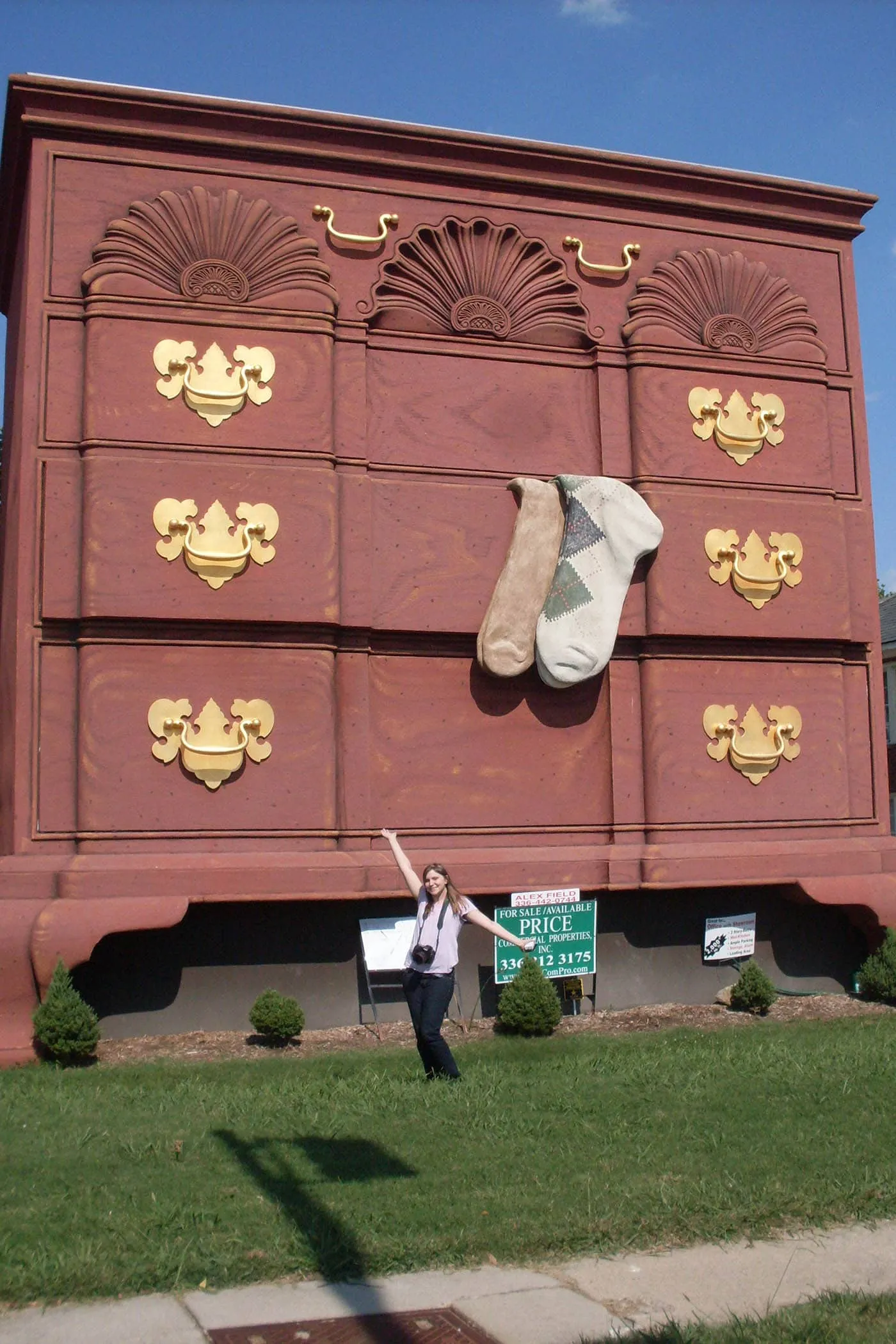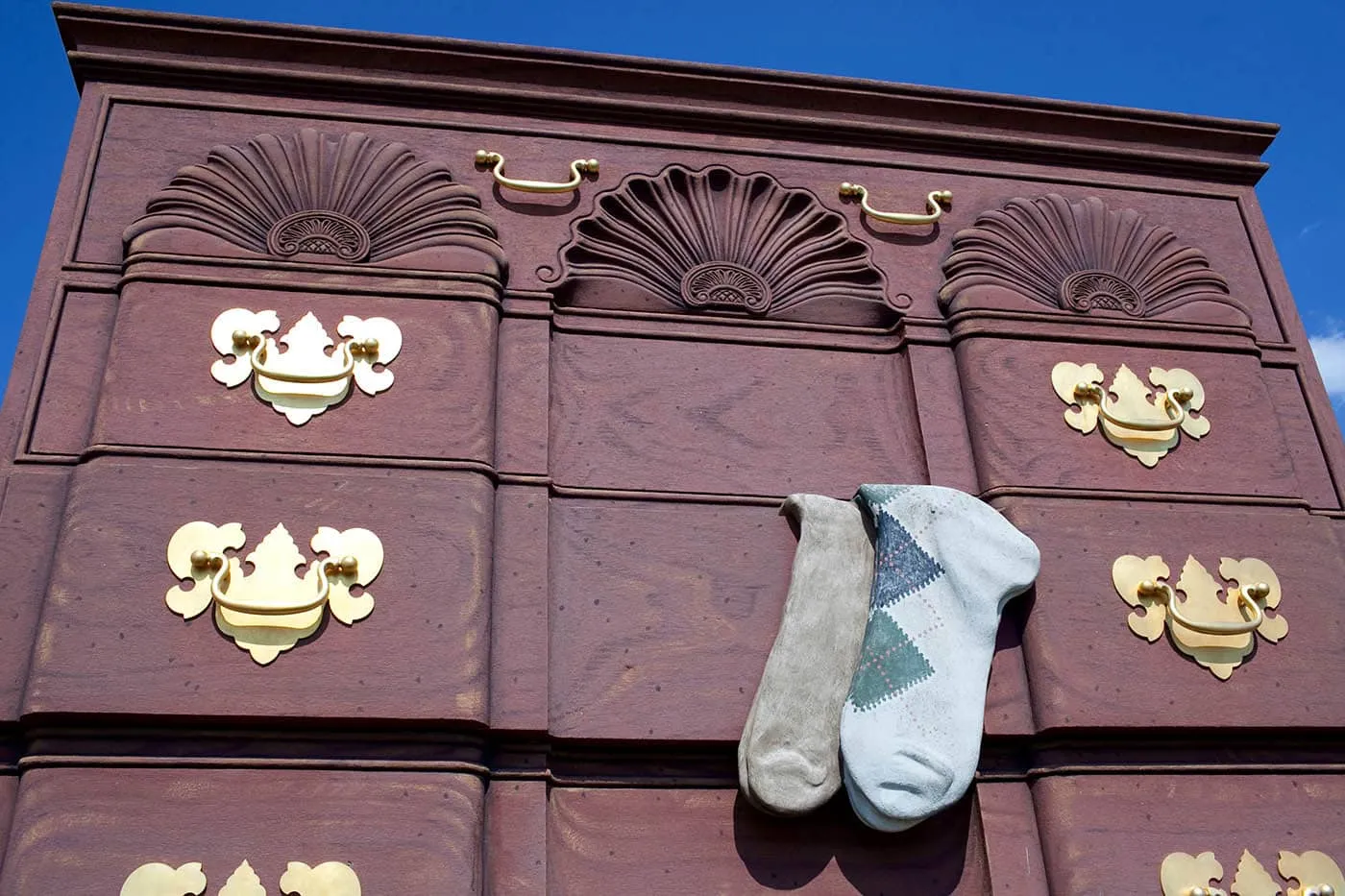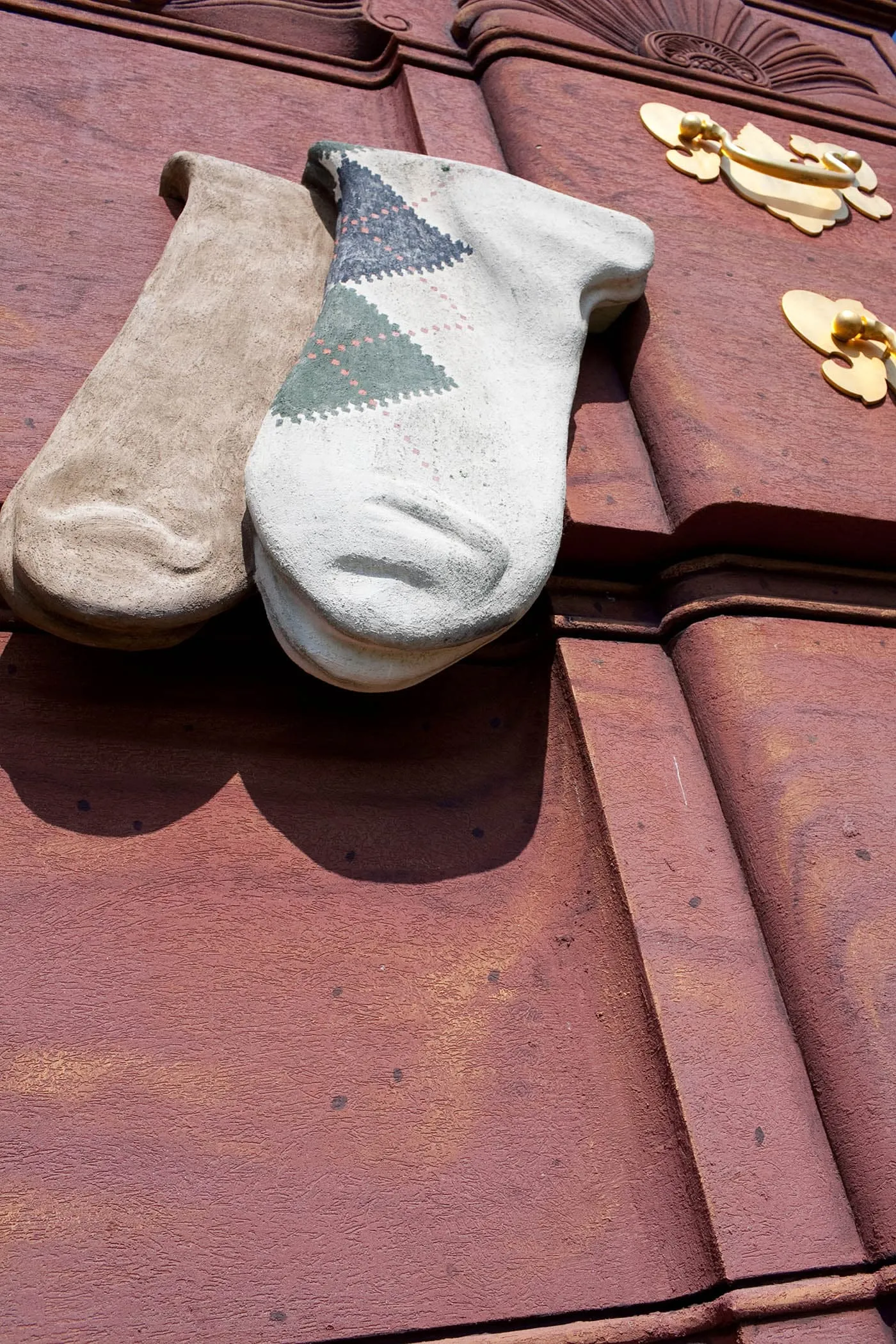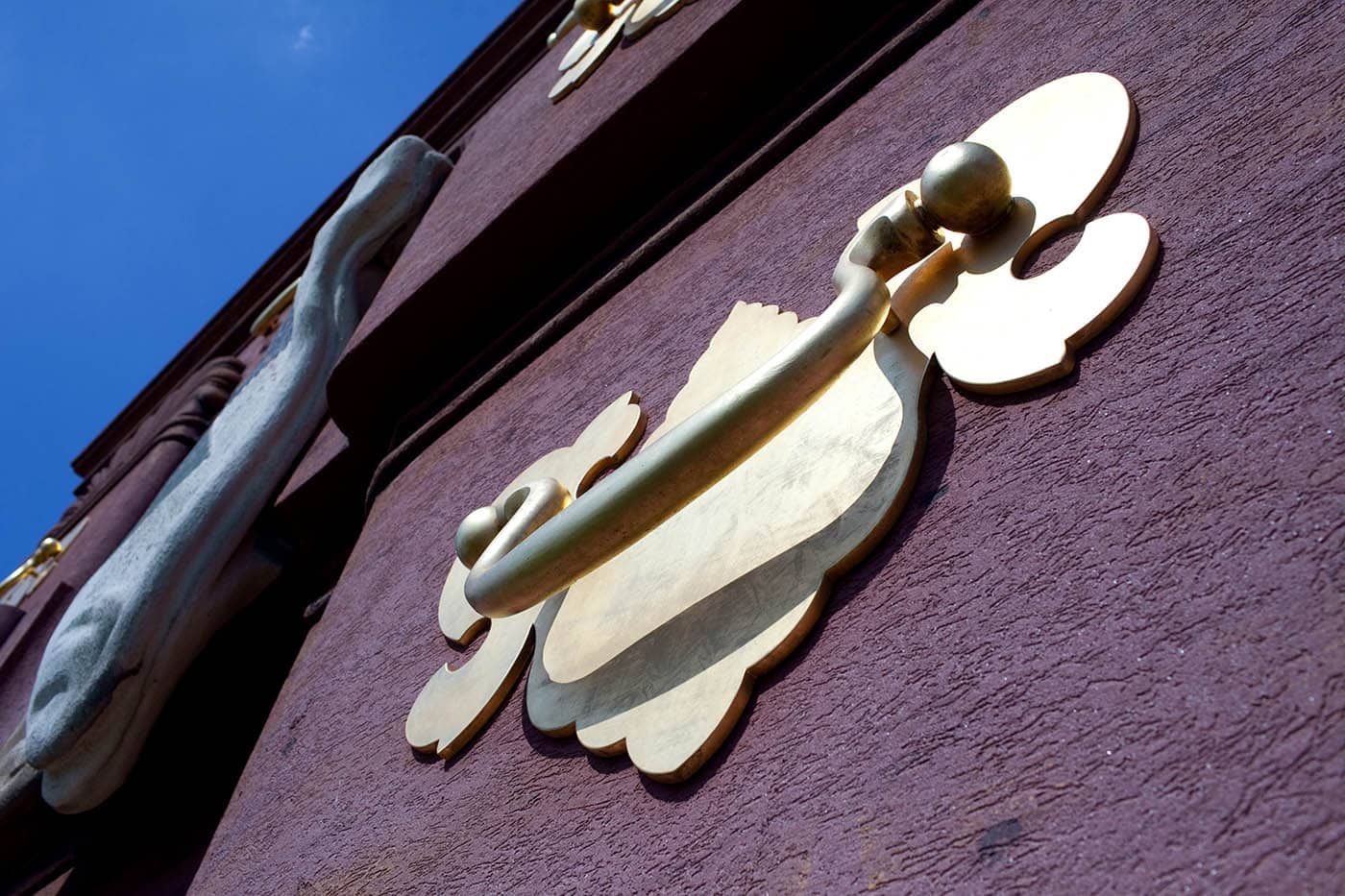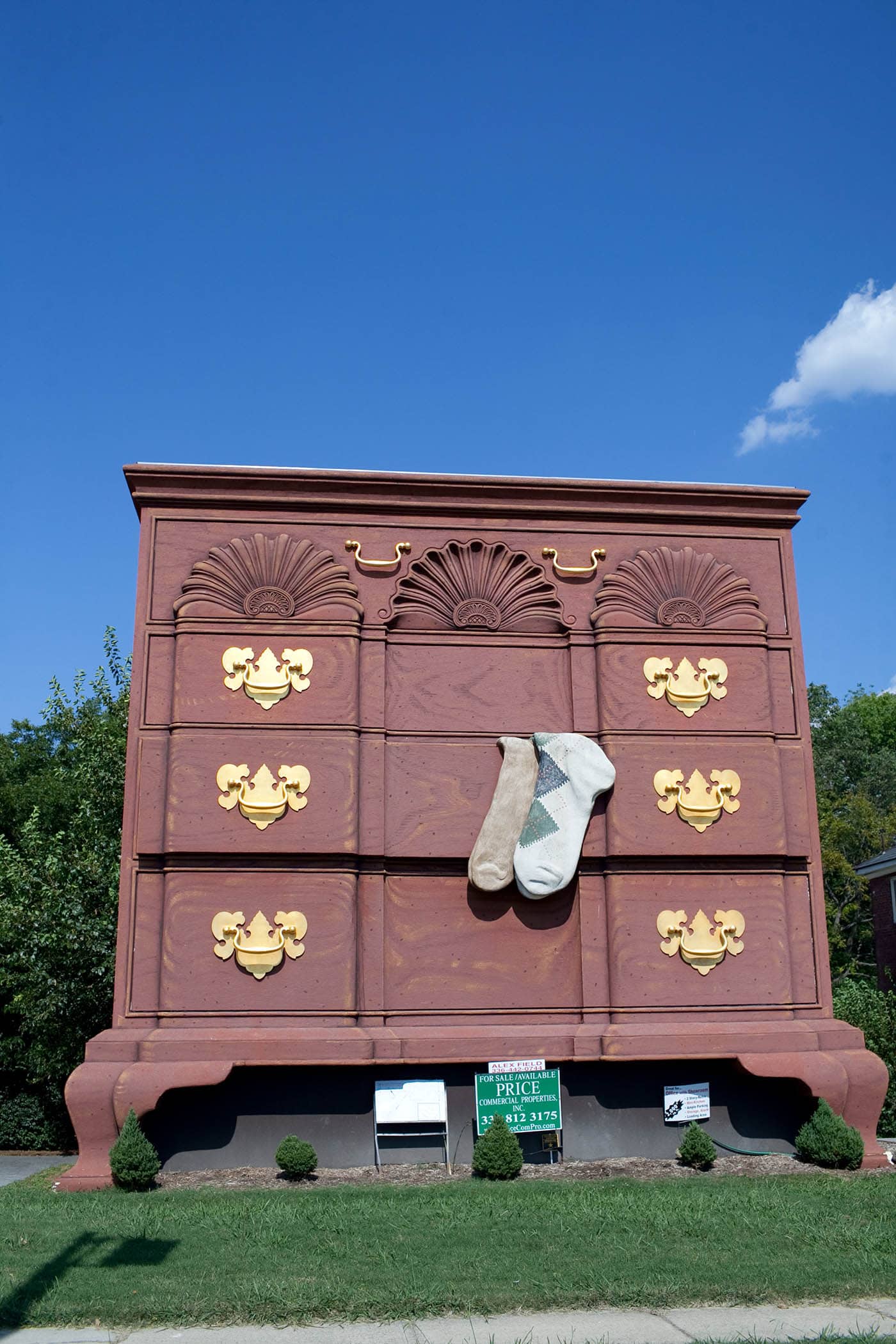 The World's Largest Chest of Drawers is located at 508 North Hamilton St., High Point, North Carolina.
Pin this Roadside Attraction: