The Carl's Ice Cream Muffler Man in Normal, Illinois, is a 15-foot tall version of the classic muffler man roadside attraction made by International Fiberglass. But this one wasn't made by International Fiberglass. It was made by Virginia fiberglass artist Mark Cline, of Enchanted Castle Studios. He's the man behind such roadside attractions as Foamhenge, Dinosaur Kingdom II, and many of the modern muffler men that spring up at new locations around the US today. Using a modified mold he created this modified muffler man who is appropriately named "Carl."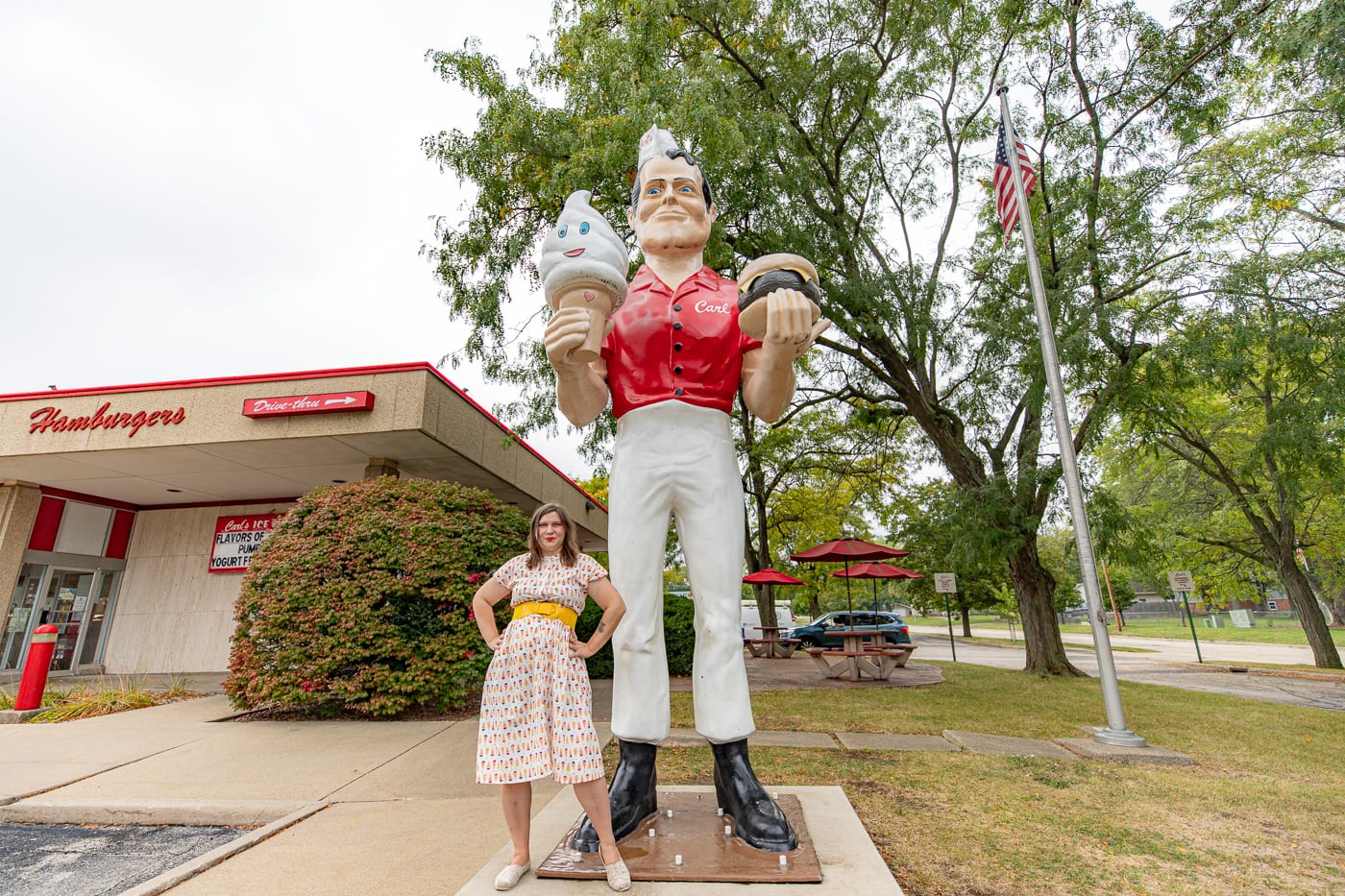 The "soda jerk" style muffler man stands outside of Carl's Ice Cream Factory in Normal wearing a pair of crisp white pants, a red collared shirt with his name "embroidered" on the chest pocket, and a soda jerk hat. In one hand he holds up a plump cheeseburger and, in the other, a soft serve ice cream cone with a smiley face.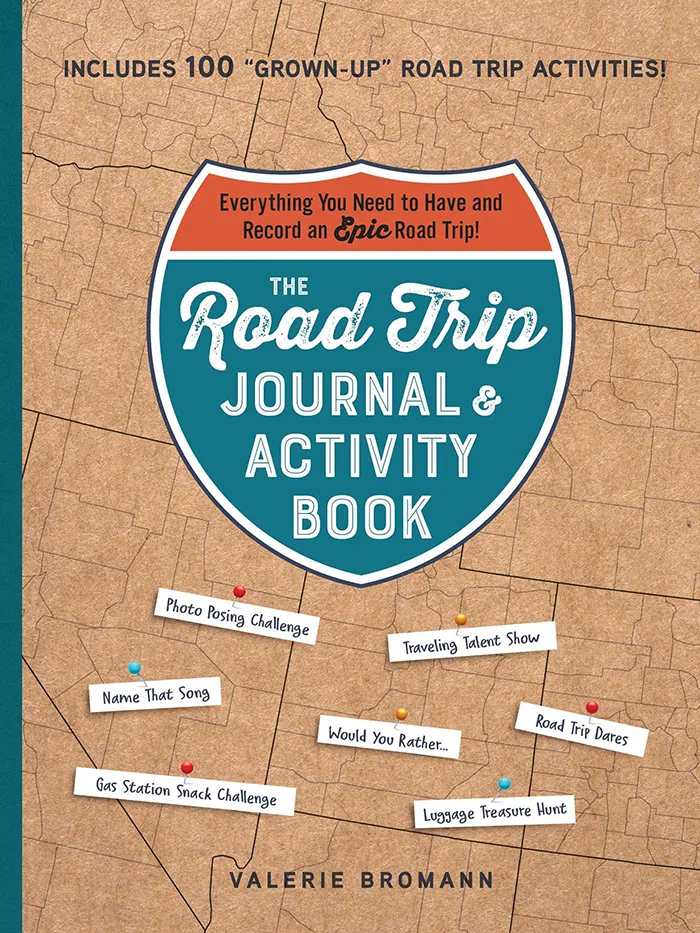 The Road Trip Journal & Activity Book
Everything You Need to Have and Record an Epic Road Trip!
Enjoy fun games and challenges to pass the time on your next road trip and have a keepsake to look back on for years to come with this entertaining must-have for your next vacation.
Whether you're visiting nearby Illinois State University or driving Route 66 through Illinois stop into Carl's for a burger, an ice cream cone, and a selfie with this impressive mascot. You can also visit the sister location in neighboring Bloomington to see a giant ice cream cone on a pole!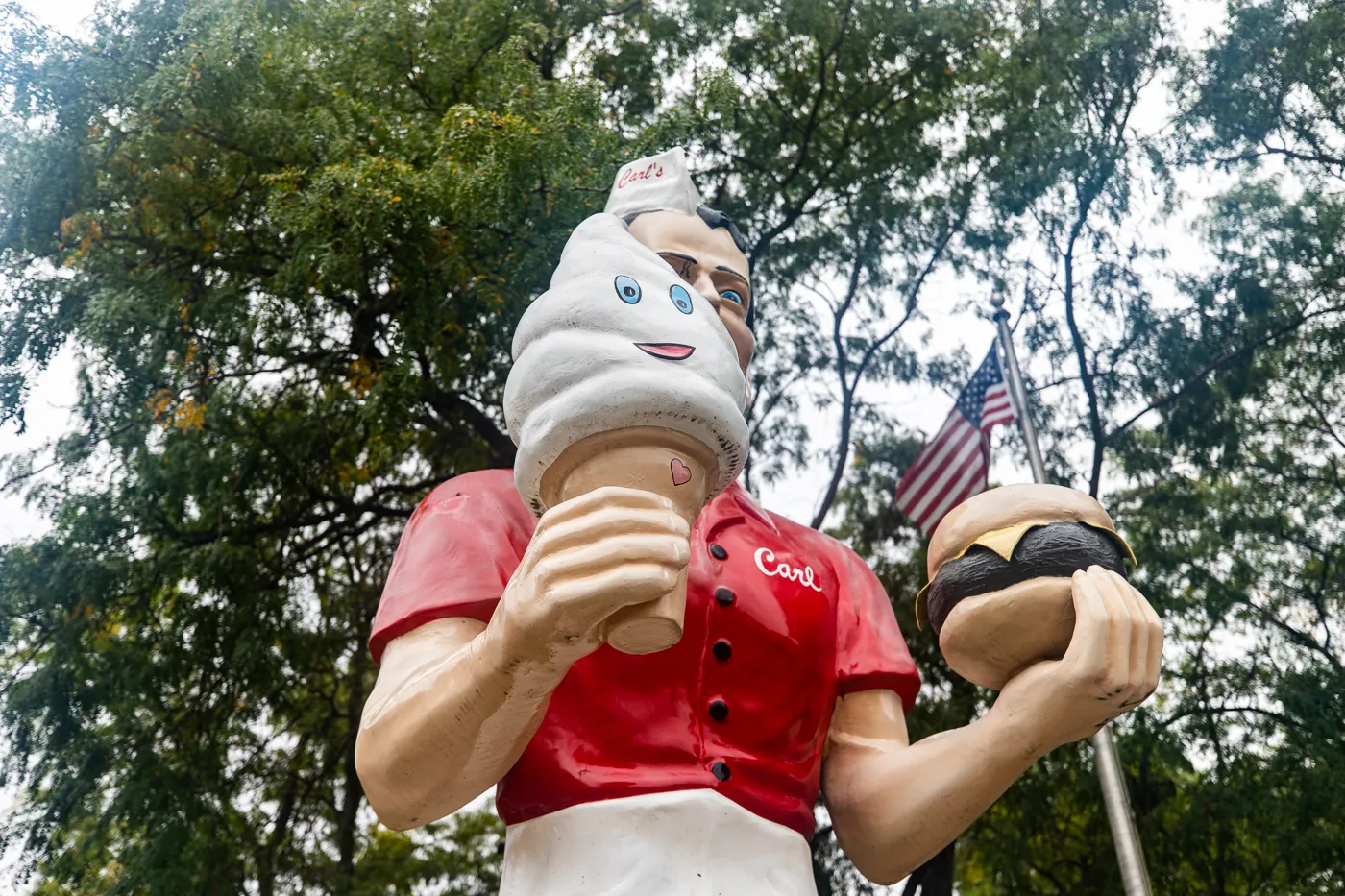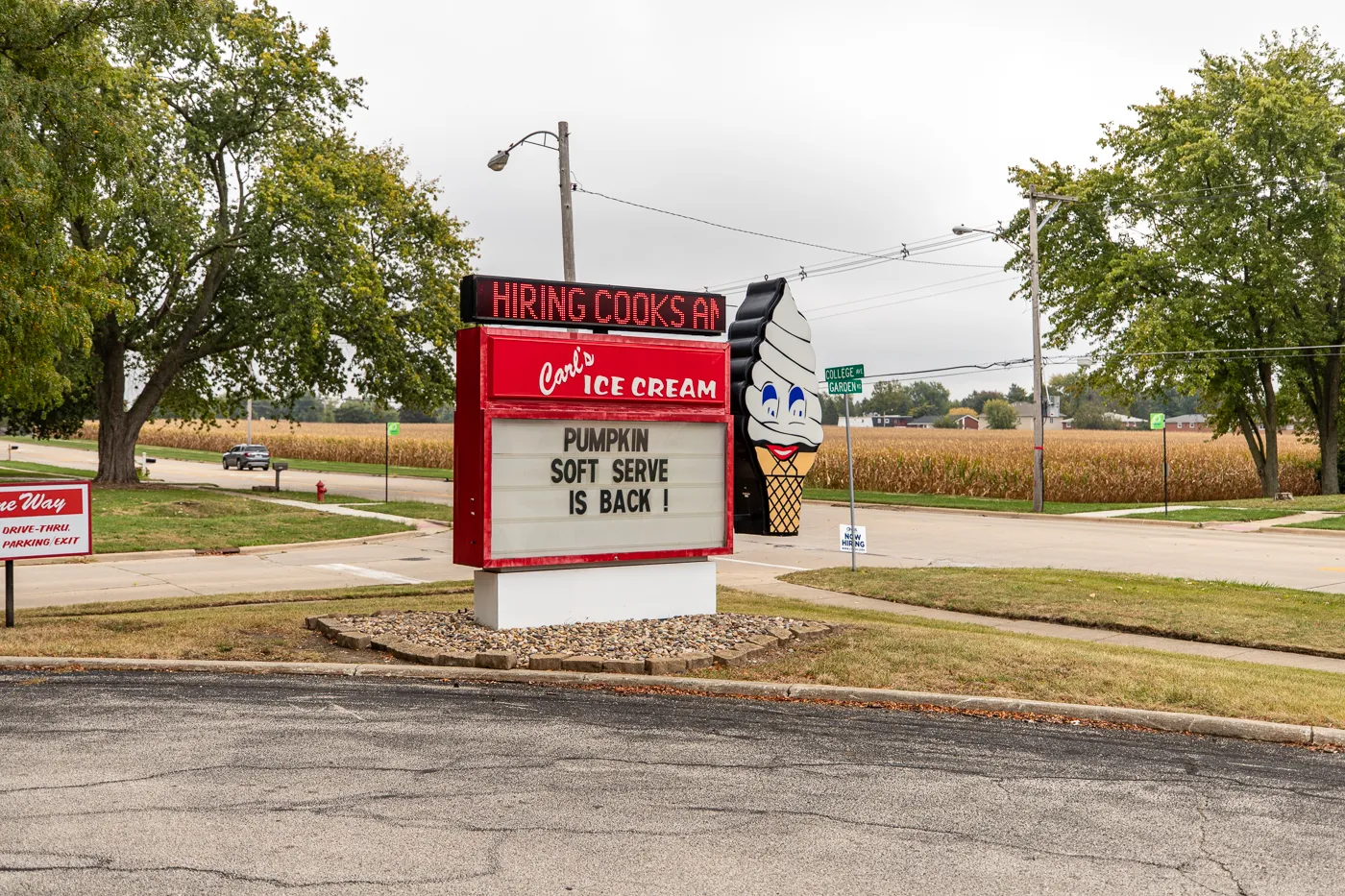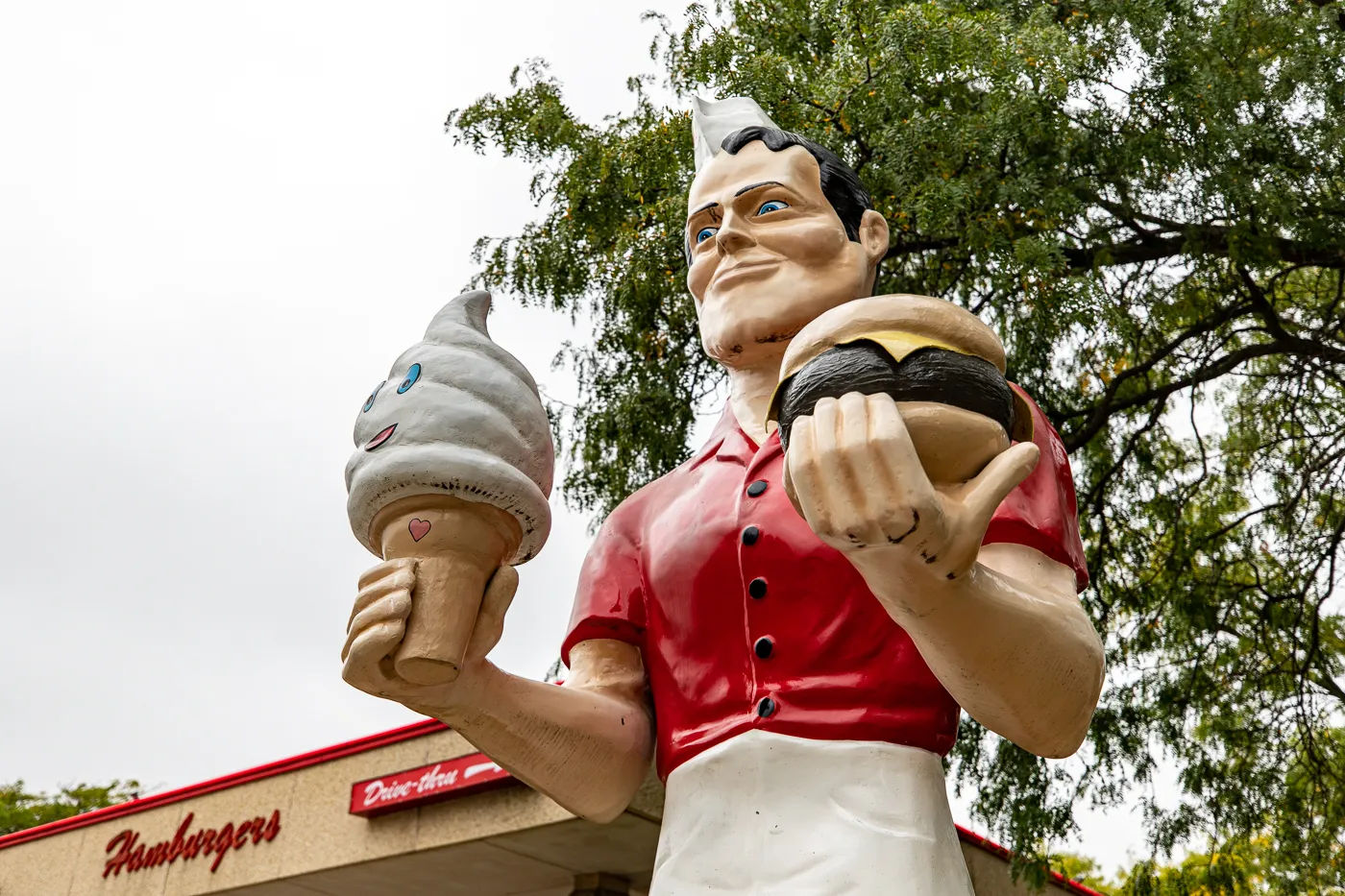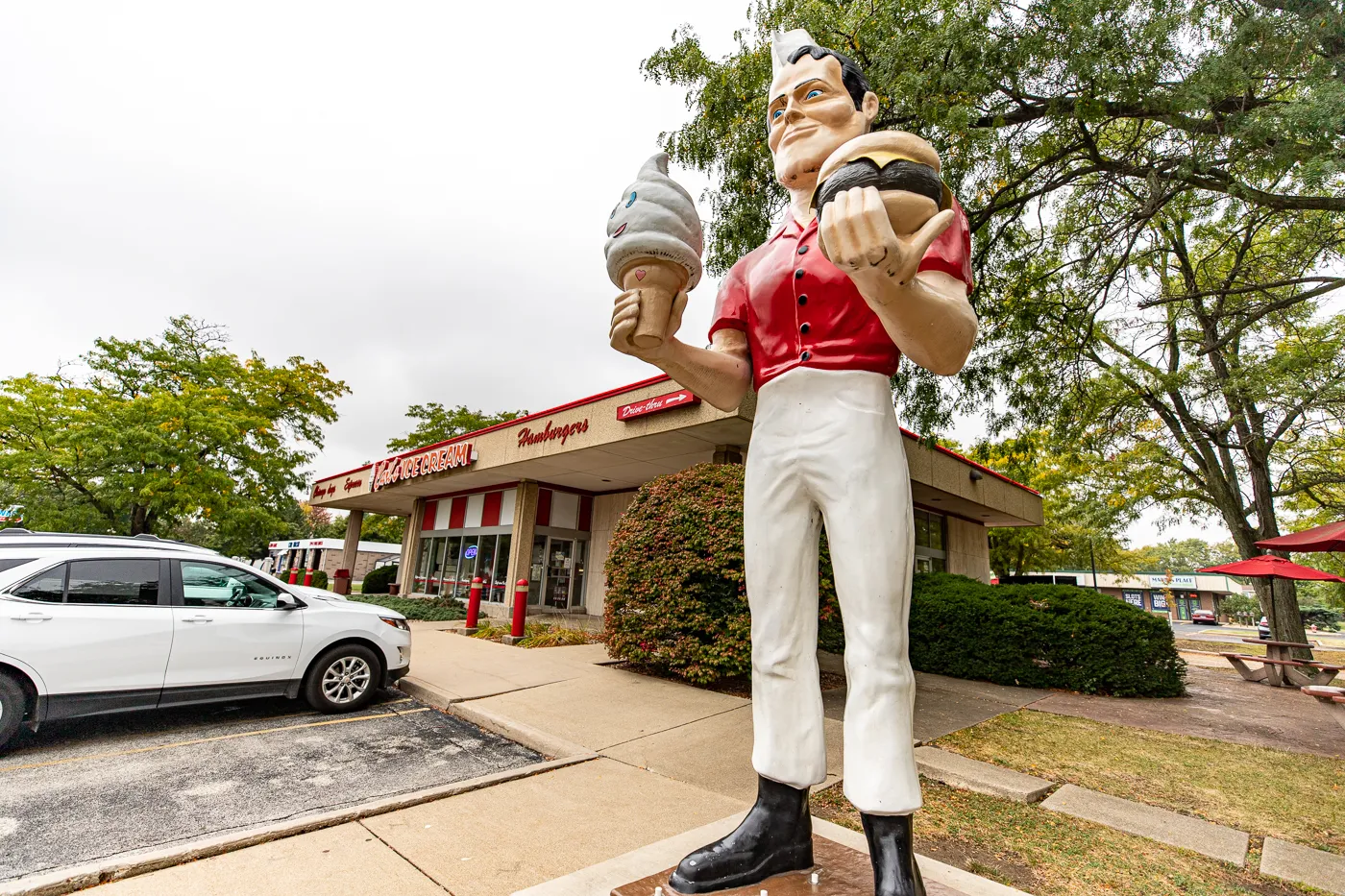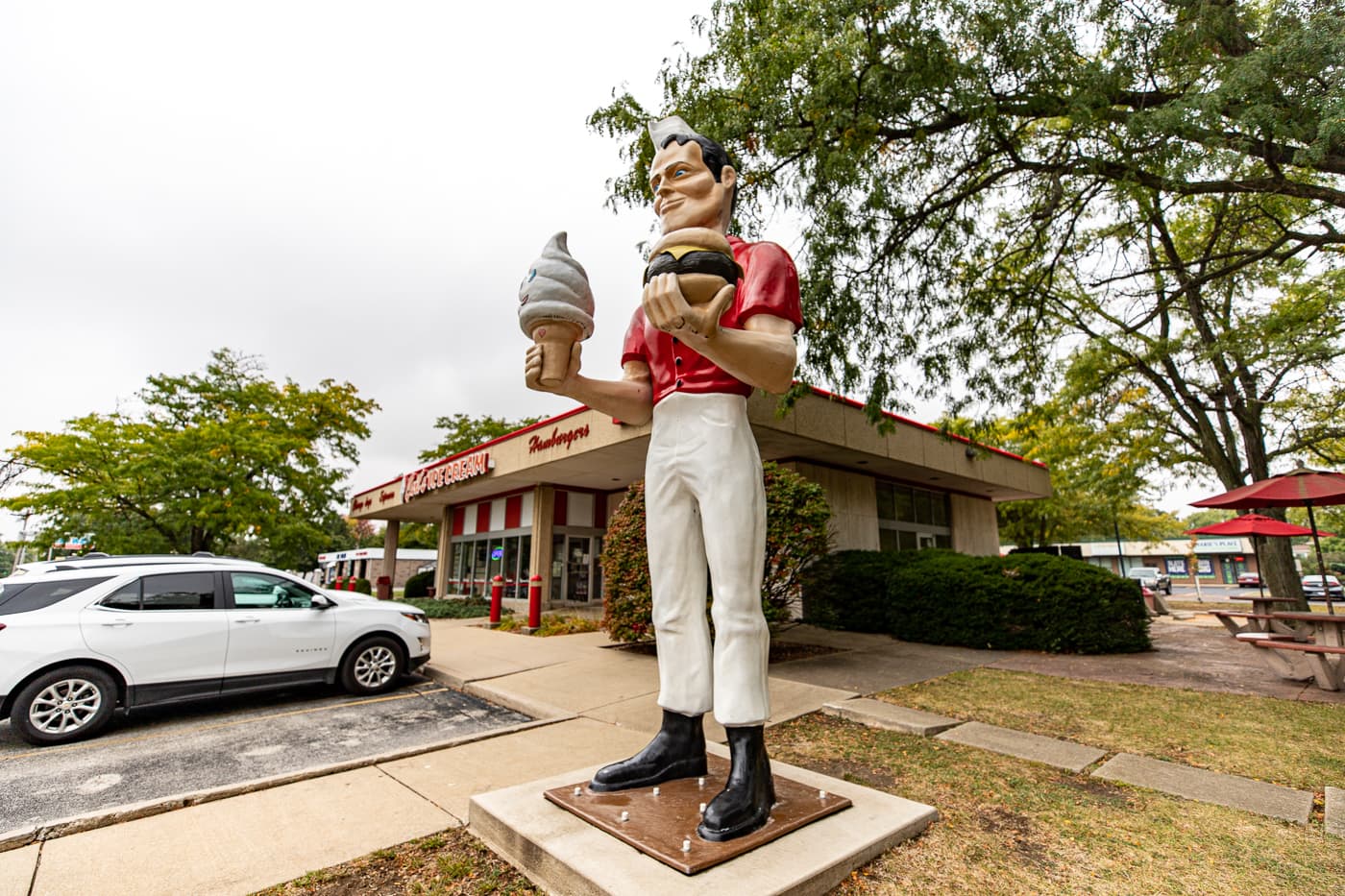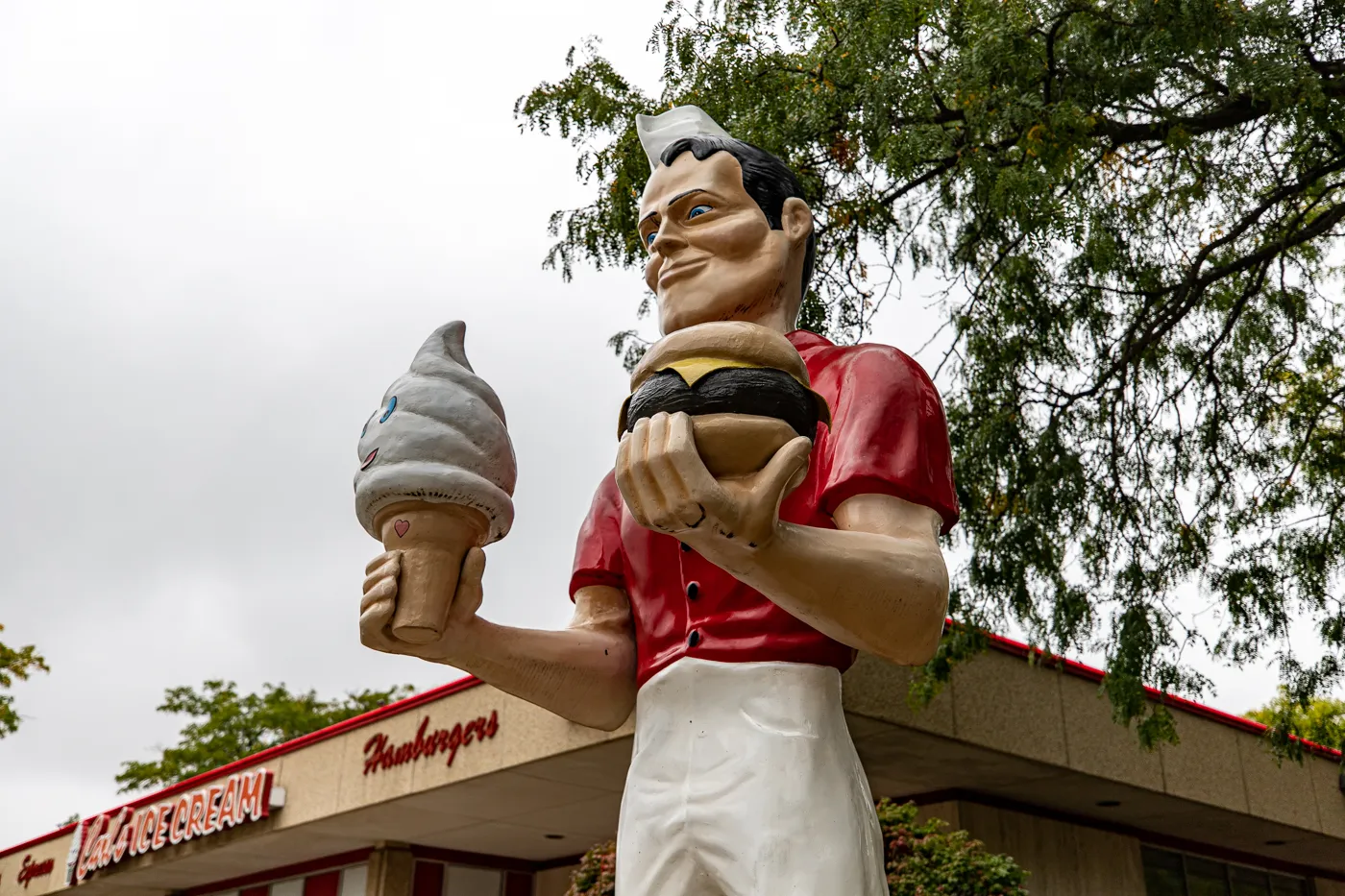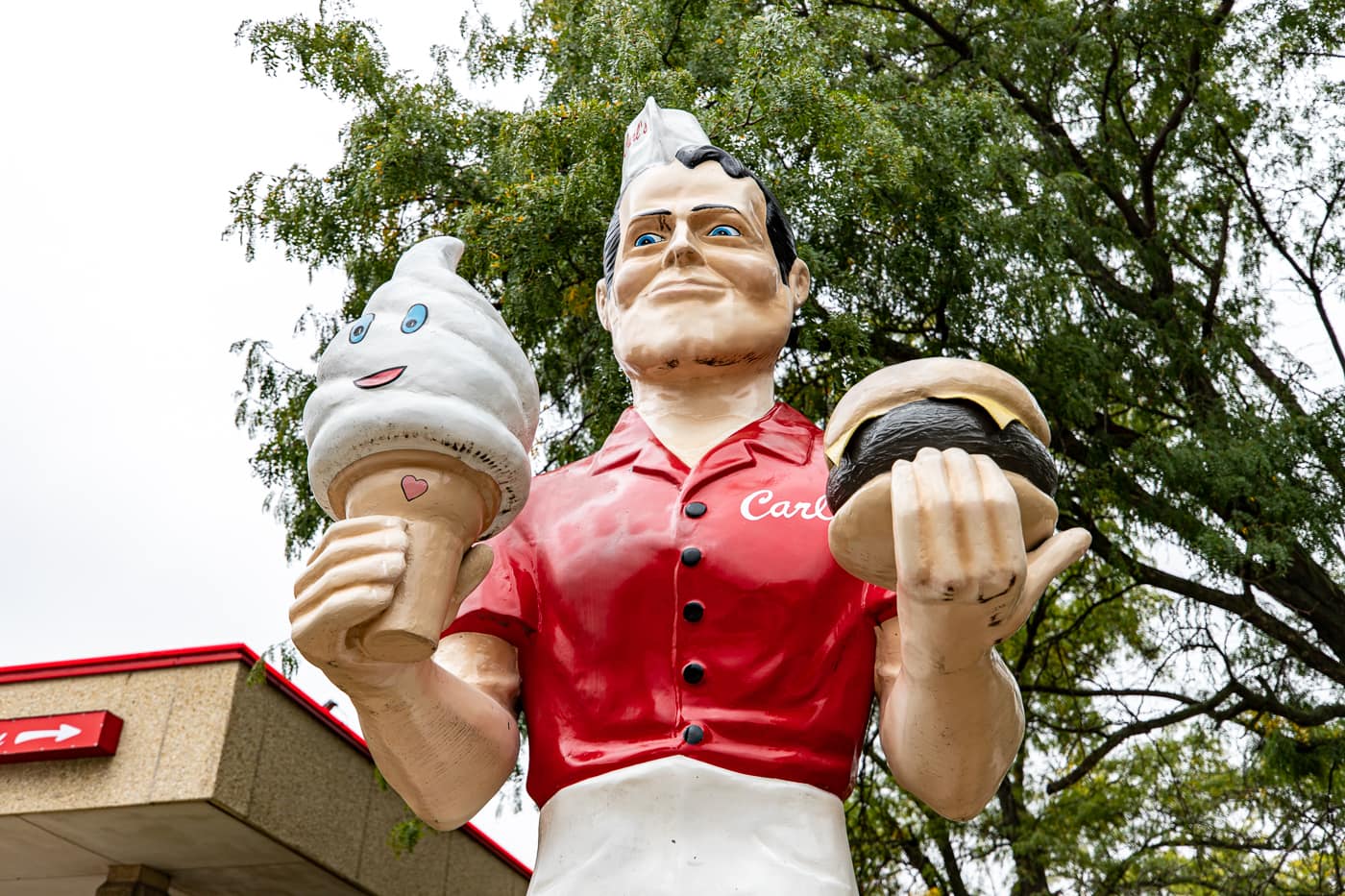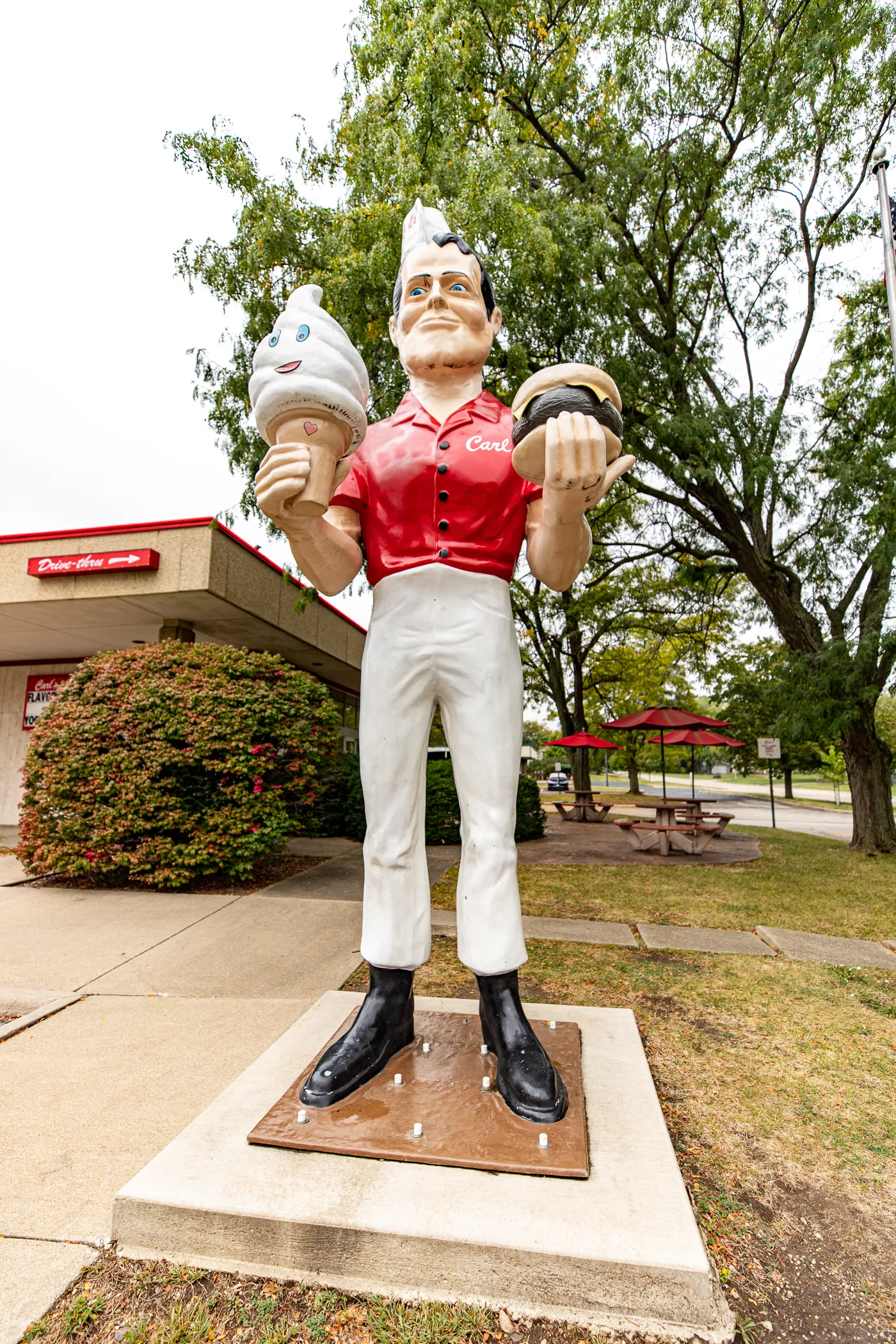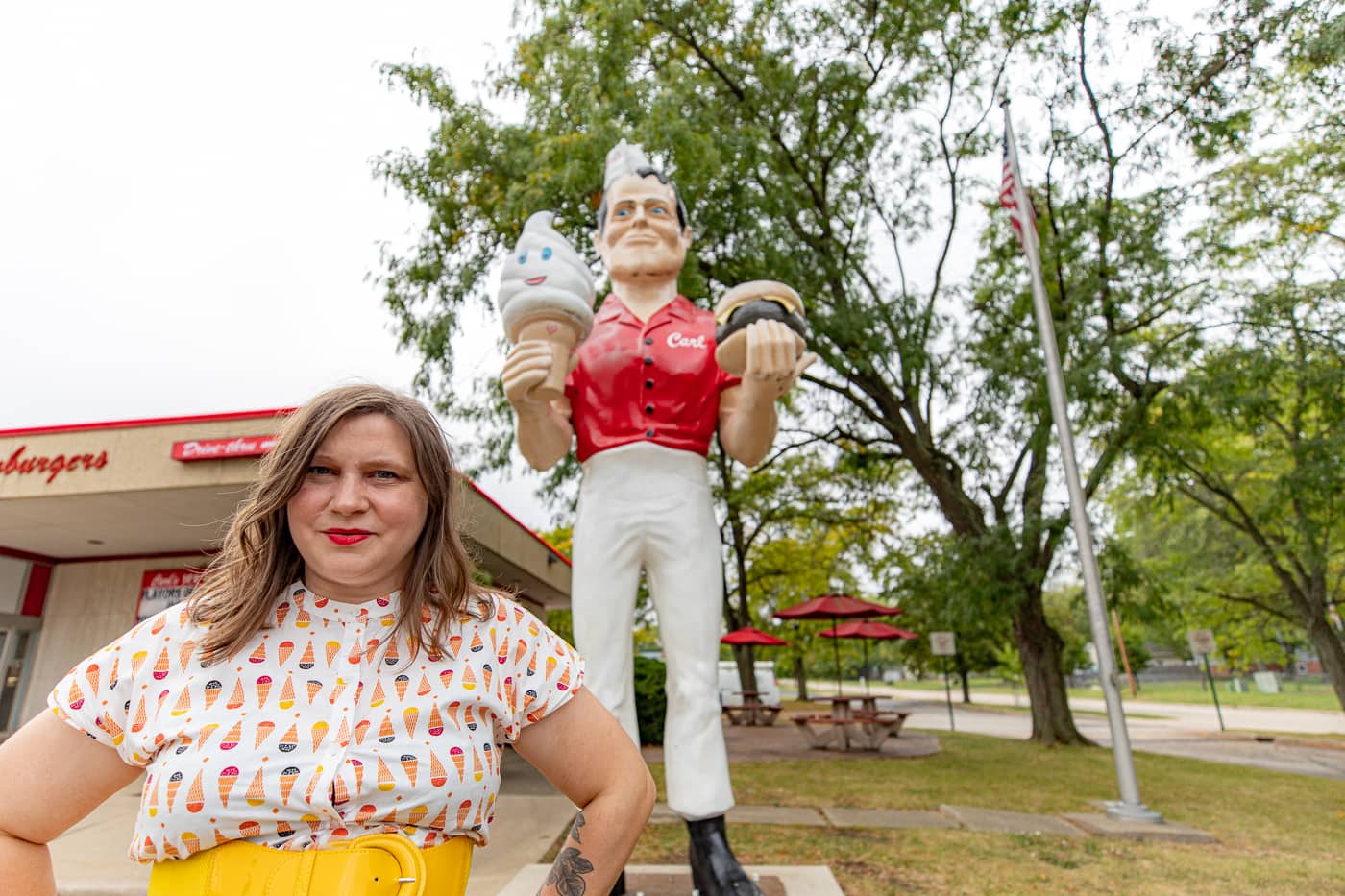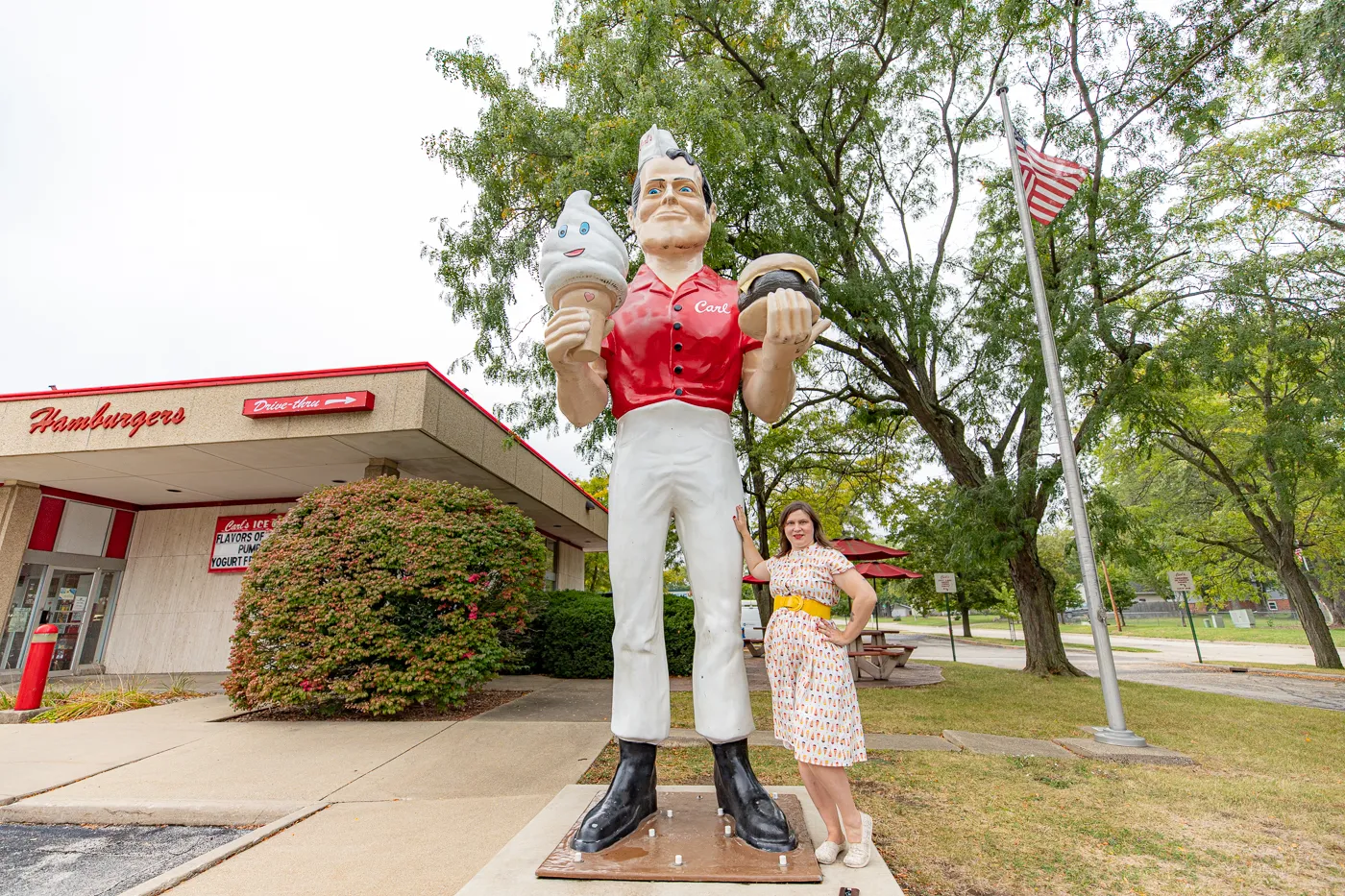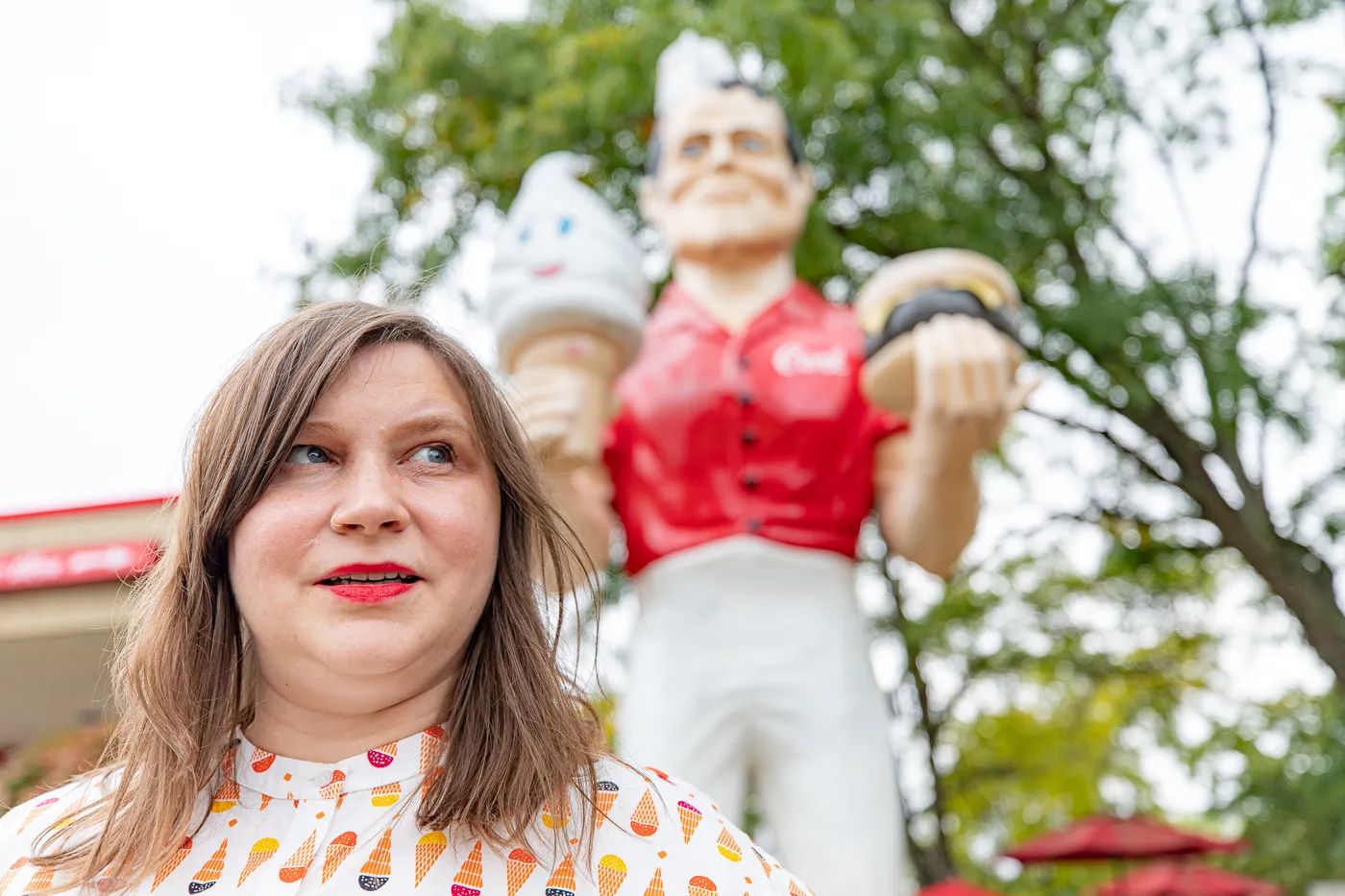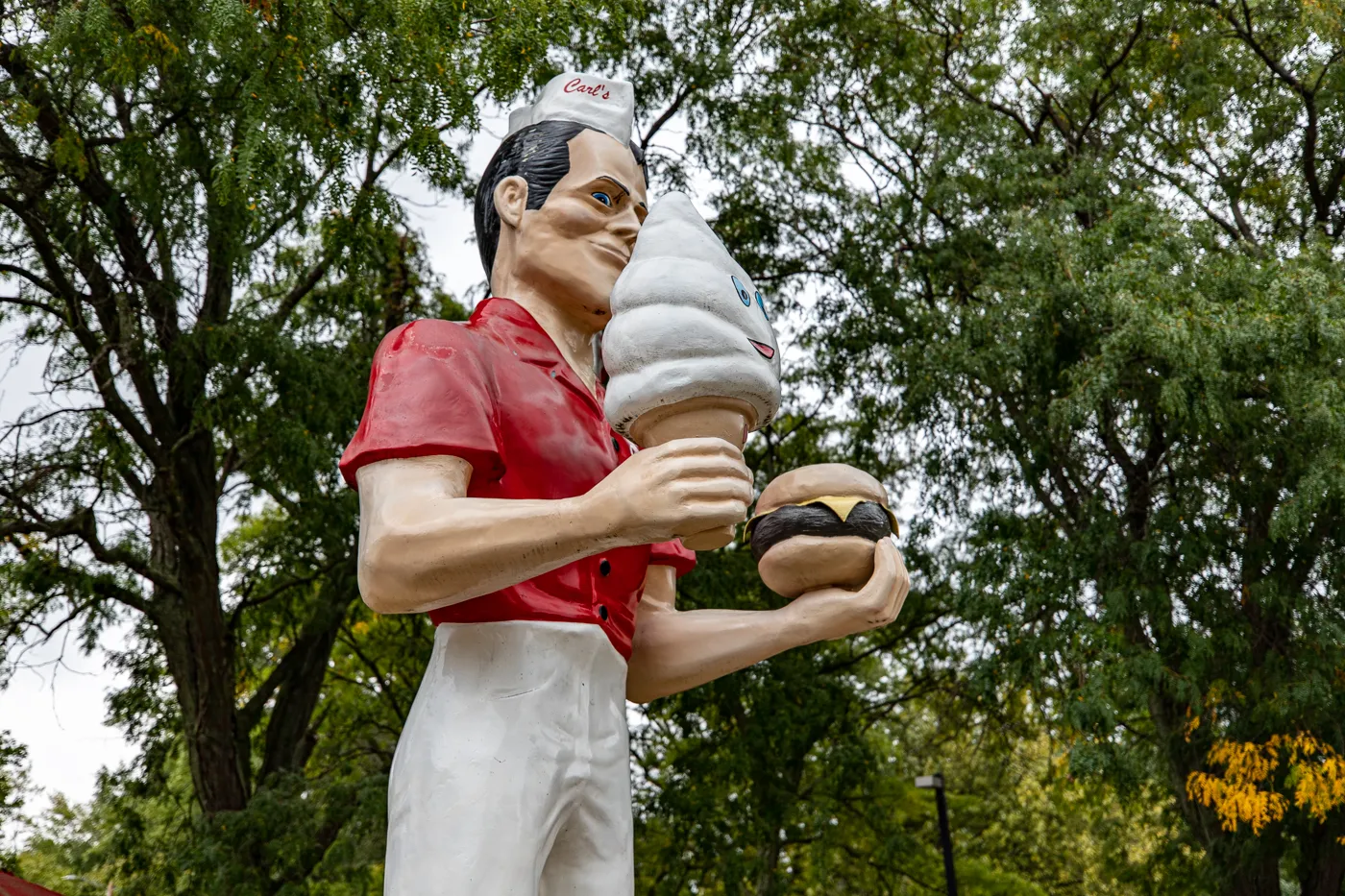 Interested in finding all the muffler men on Route 66? Also check out the Gemini Giant, Muffler Man Holding a Hot Dog, the Atlanta Muffler Man head, the Lauterbach Giant, the Harley Davidson Muffler Man, Mega Mayor Muffler Man in Uranus, Route 66 Food Truck Park Chef Muffler Man, Buck Atom Space Cowboy, the 2nd Amendment Cowboy, and the Muffler Men Mural.
---
Carl's Ice Cream Muffler Man
Address: 1700 W College Ave, Normal, IL
Cost: Free to See, Ice cream and burger costs vary
Hours: See the business's official website for up-to-date hours and information
Pin this Illinois Muffler Man roadside attraction: