What do you do when you already own one of the weirdest stops on Route 66? Make it more weird! And what better way to do that than by adding a muffler man. Better yet, a custom made muffler man modeled after yourself. Find the Mega Mayor Muffler Man in Uranus, Missouri.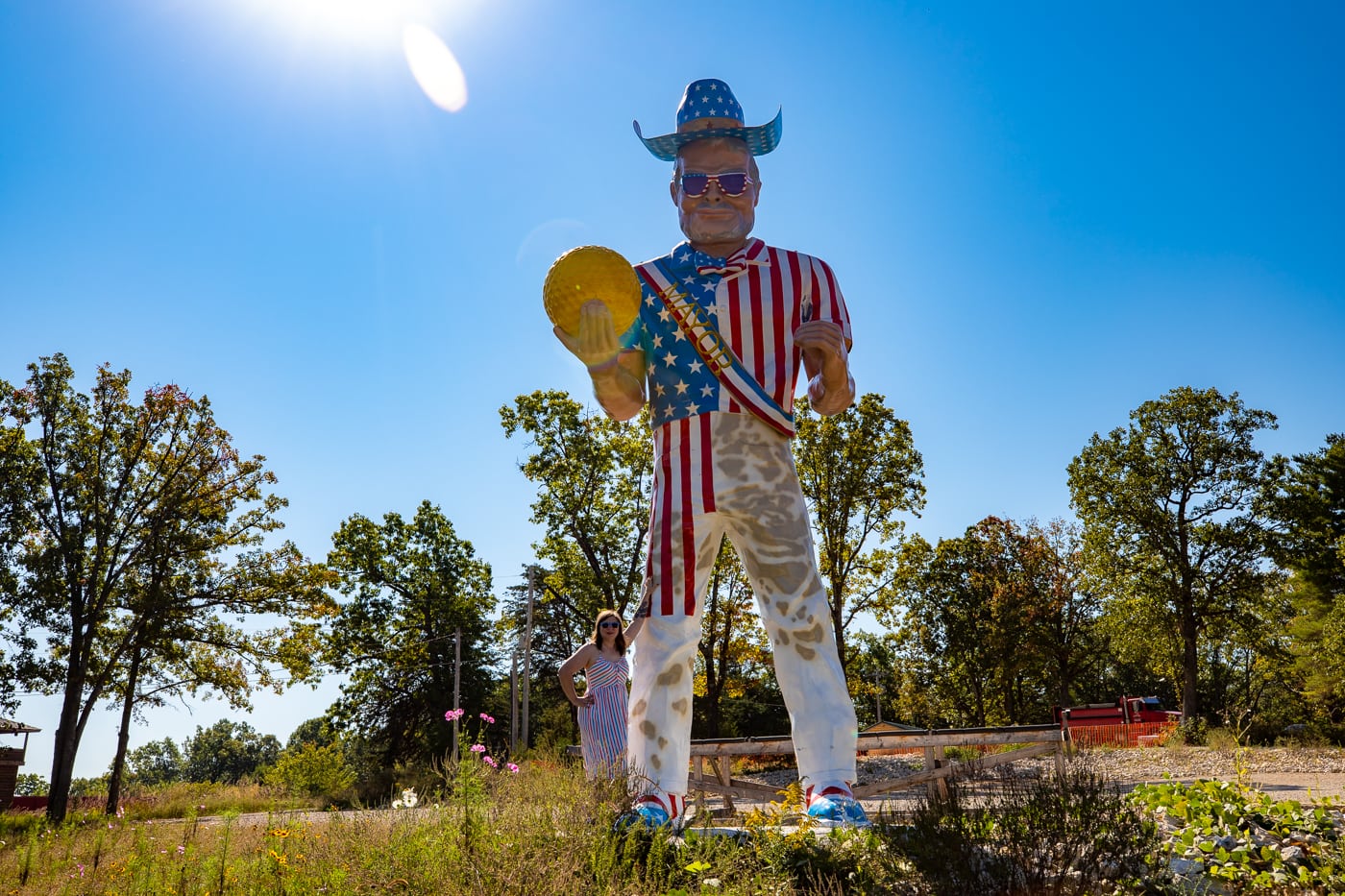 The Mega Mayor Muffler Man was erected in Uranus, Missouri – a kitschy strip mall of a town where fun is packed and puns reign. The muffler man is meant to be a centerpiece of the coming soon "Putt Pirates" mini golf course.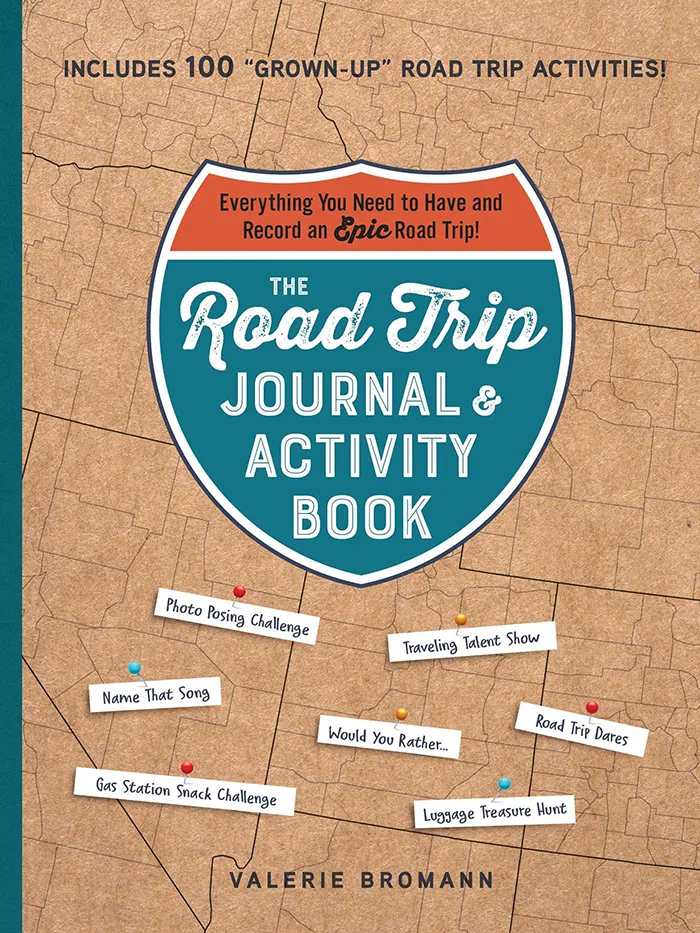 The Road Trip Journal & Activity Book
Everything You Need to Have and Record an Epic Road Trip!
Enjoy fun games and challenges to pass the time on your next road trip and have a keepsake to look back on for years to come with this entertaining must-have for your next vacation.
Muffler men roadside attractions are fiberglass giants who stand anywhere from 14 to 25 feet tall. Each has a similar design and was built between 1963 and 1972 by International Fiberglass in Venice, California. With signature stances, these big men stood outside of muffler shops and other businesses to call attention from the road.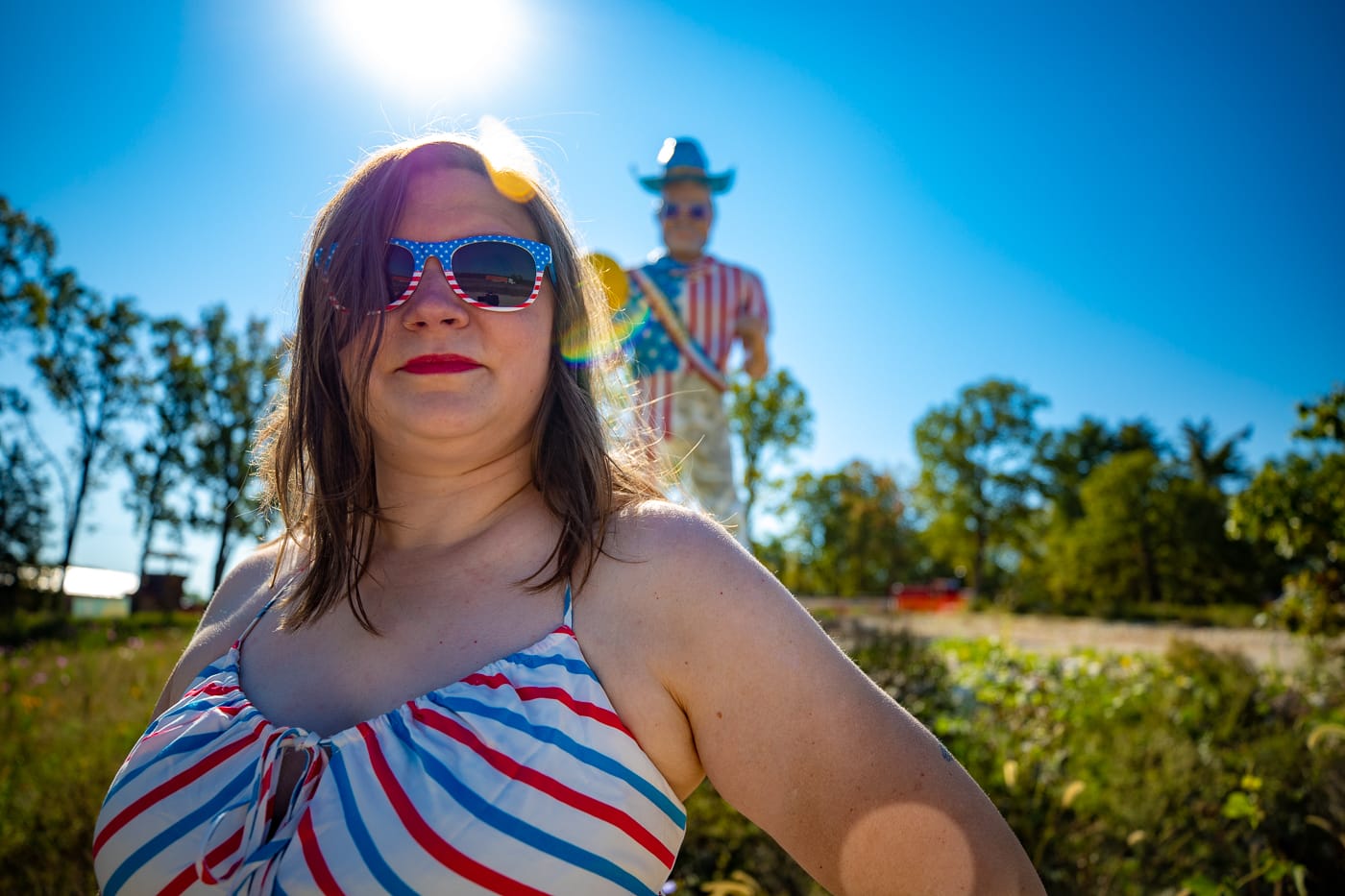 While many muffler men on Route 66 and beyond are original or restored versions from the 1960s and 70s, this one is brand new. It was created by fiberglass artist Mark Cline (the Enchanted Castle Studios artist behind other weird roadside attractions, like Foamhenge) who used a mold made from a pieced together 1960s Muffler Man cowboy that was previously found in Calgary, Alberta.
The Missouri Route 66 roadside attraction is modeled after Louie Keen, the self-proclaimed Mayor of Uranus. The 22-foot tall muffler man wears a shirt and shoes printed with a red, white, and blue American flag pattern, a patriotic cowboy hat and sunglasses, and a mayoral sash. In his right hand he holds a giant yellow golf ball, signaling the golf course to come.
Everyone knows that you'll find the best fudge in Uranus but you'll also find a pretty darn good muffler man too.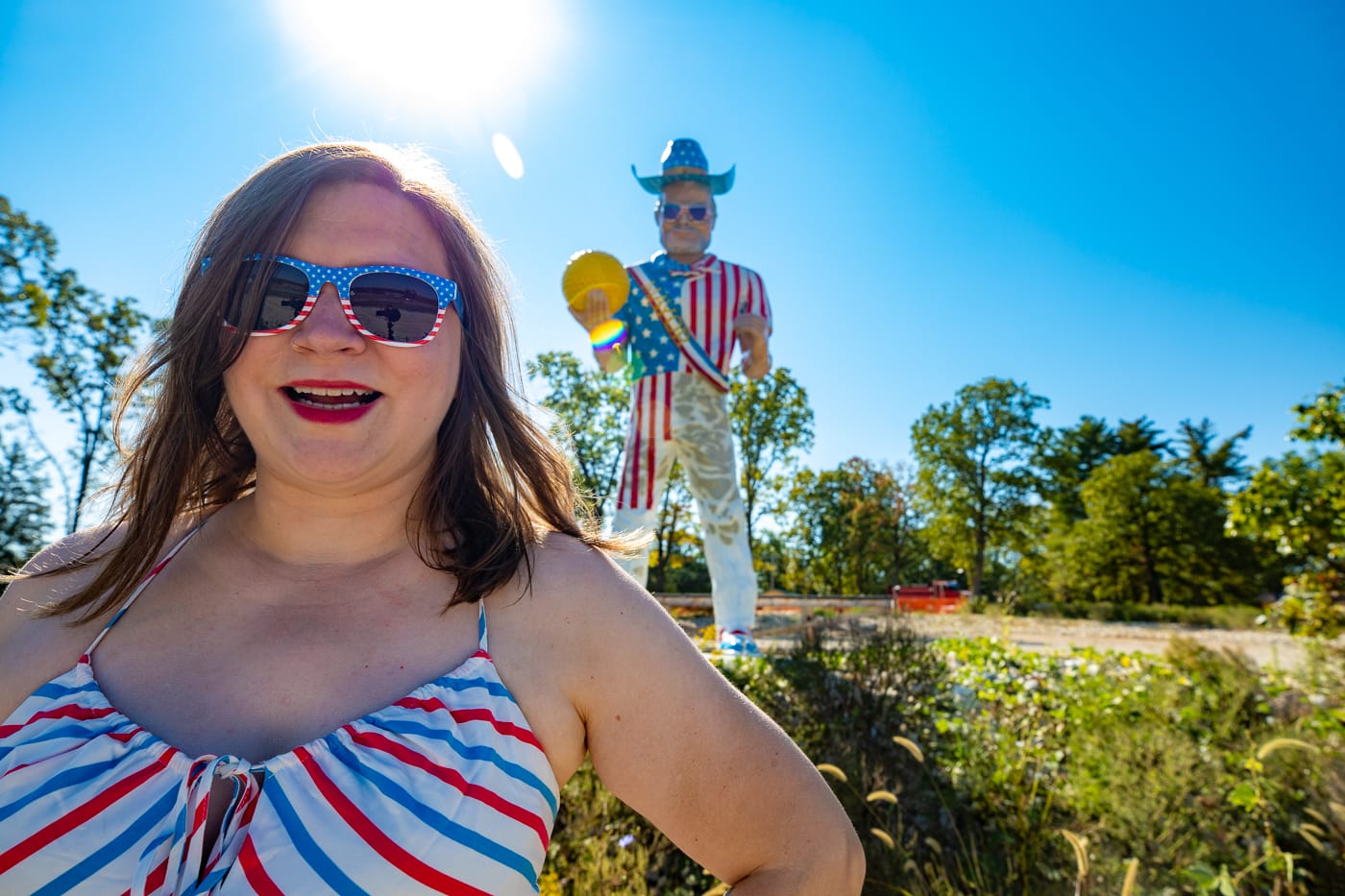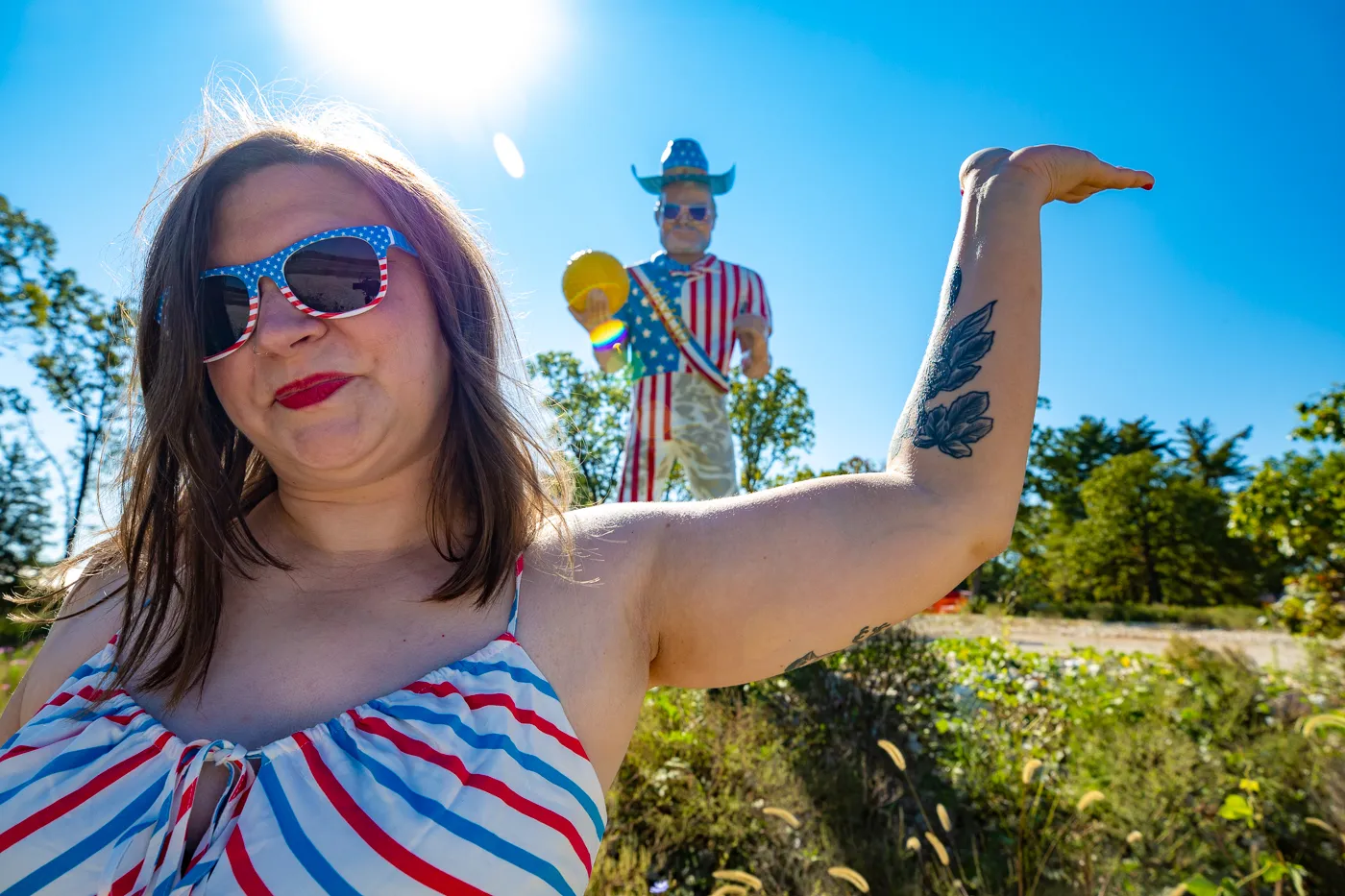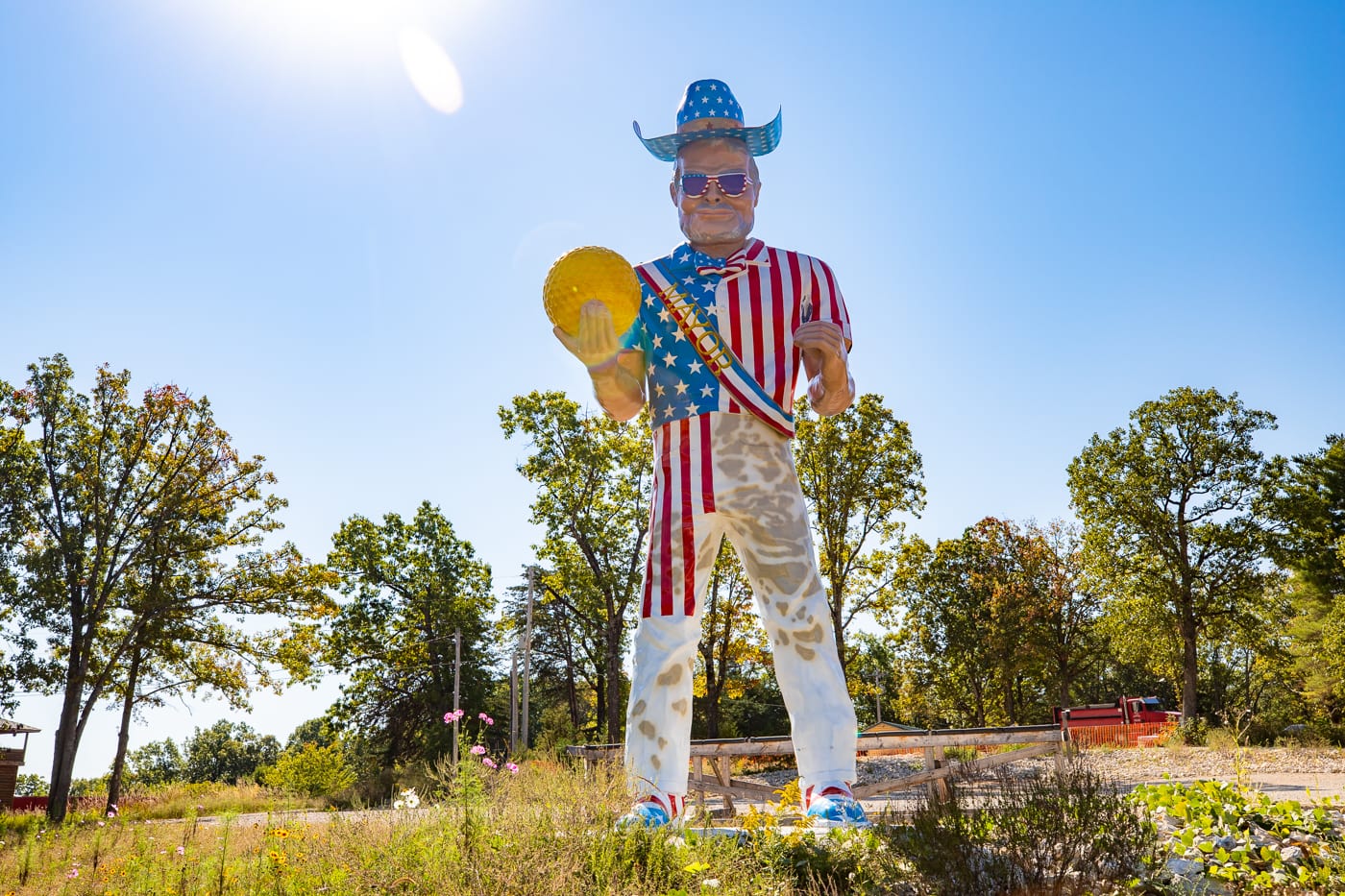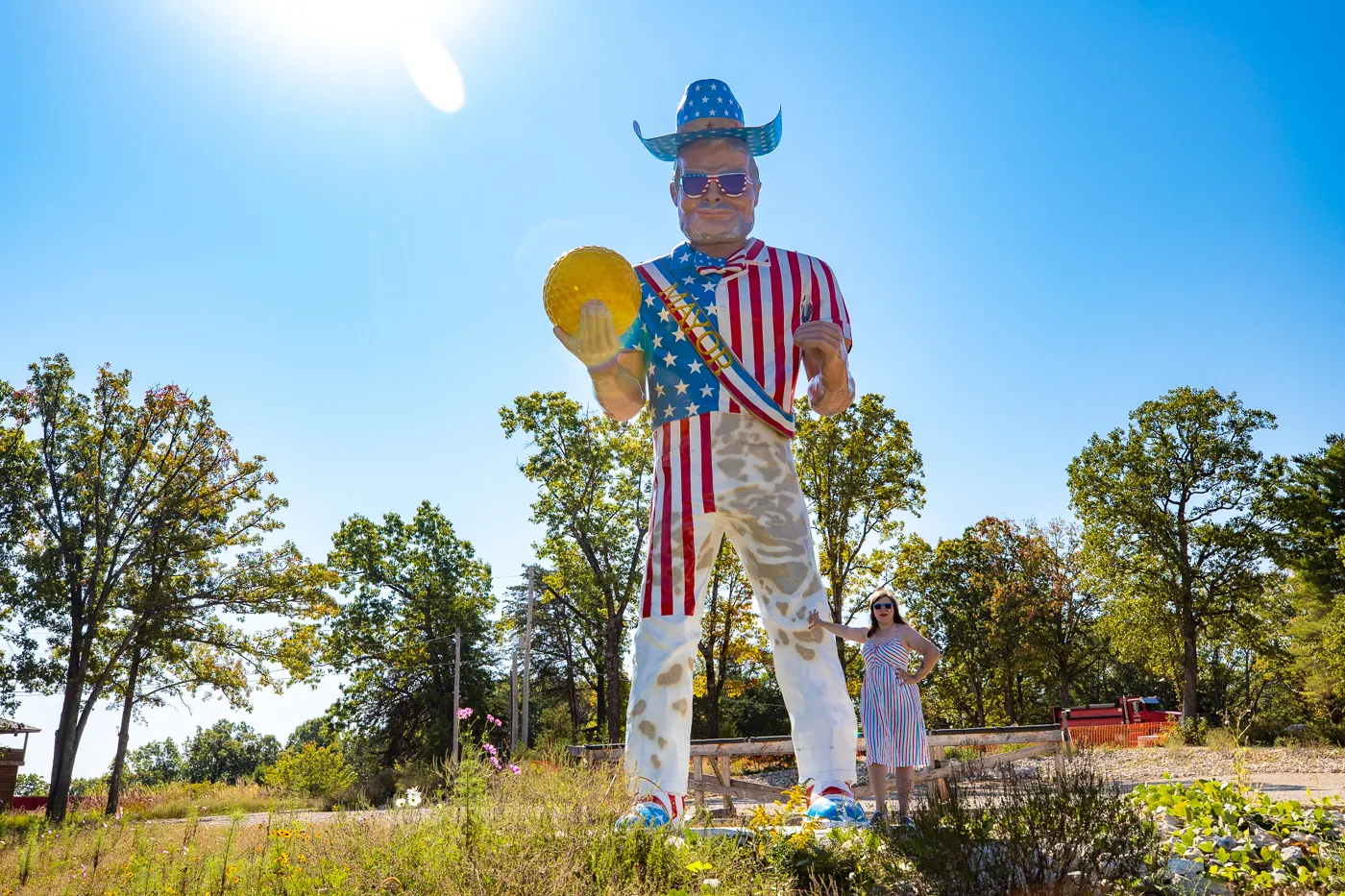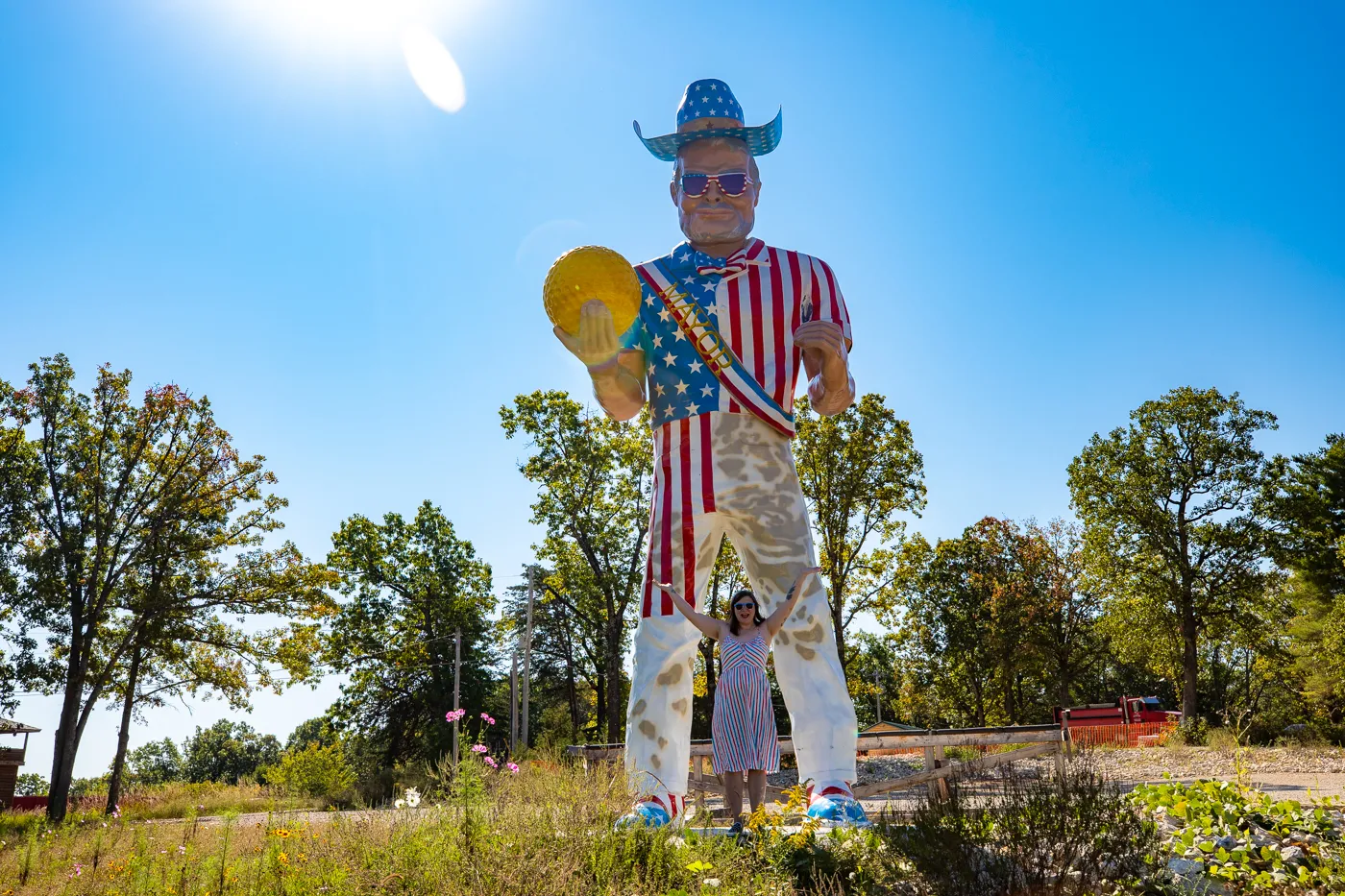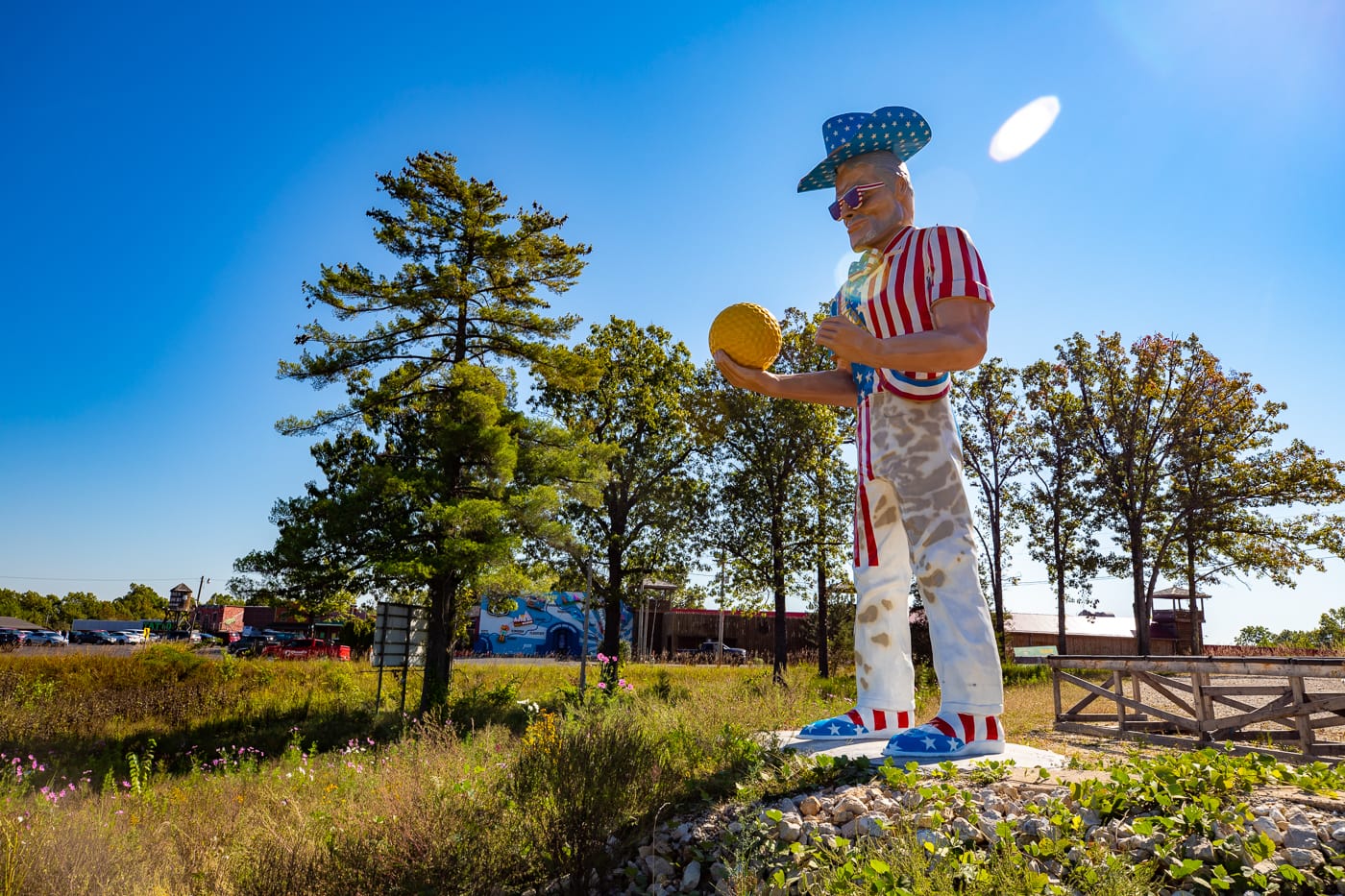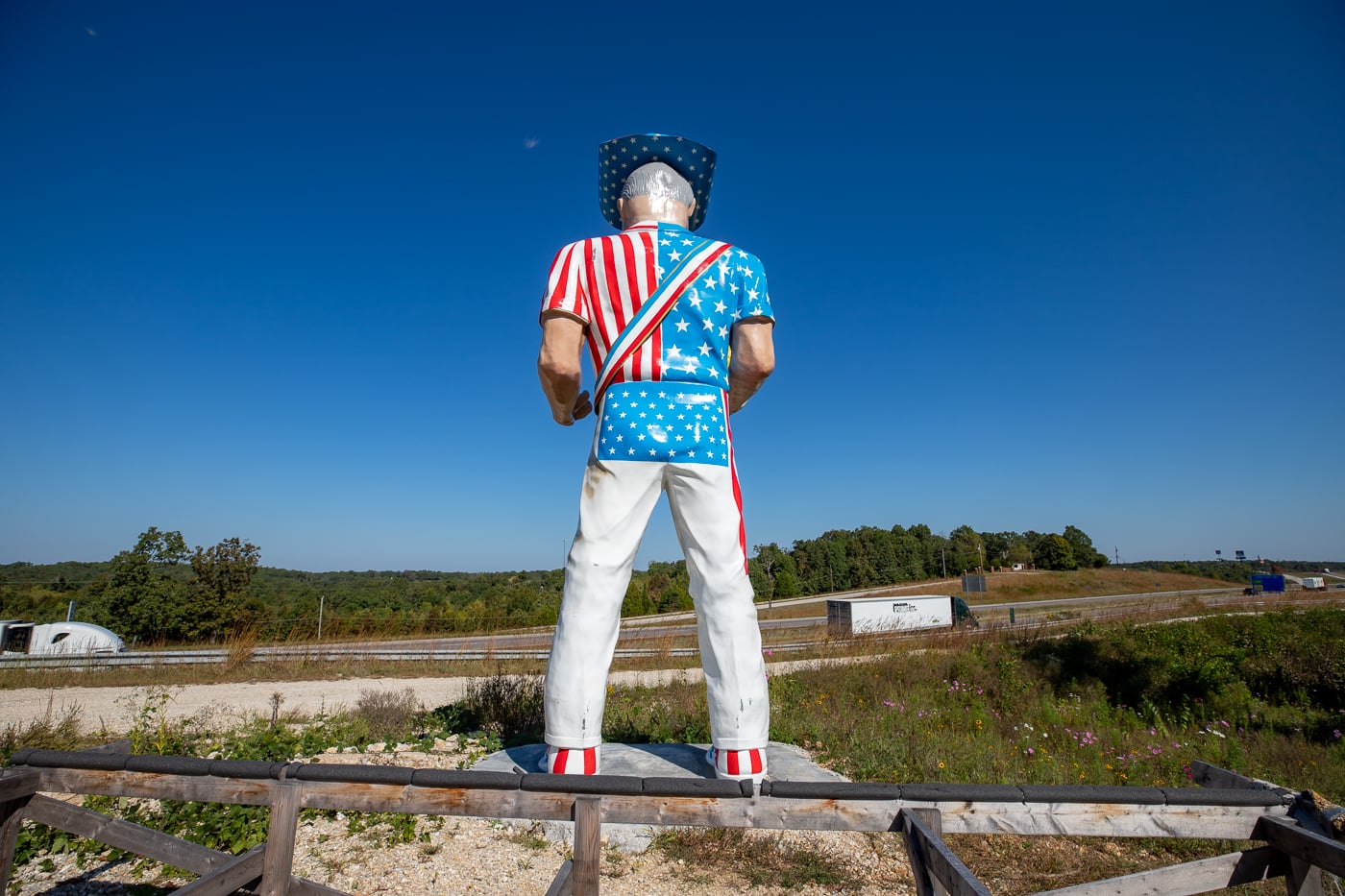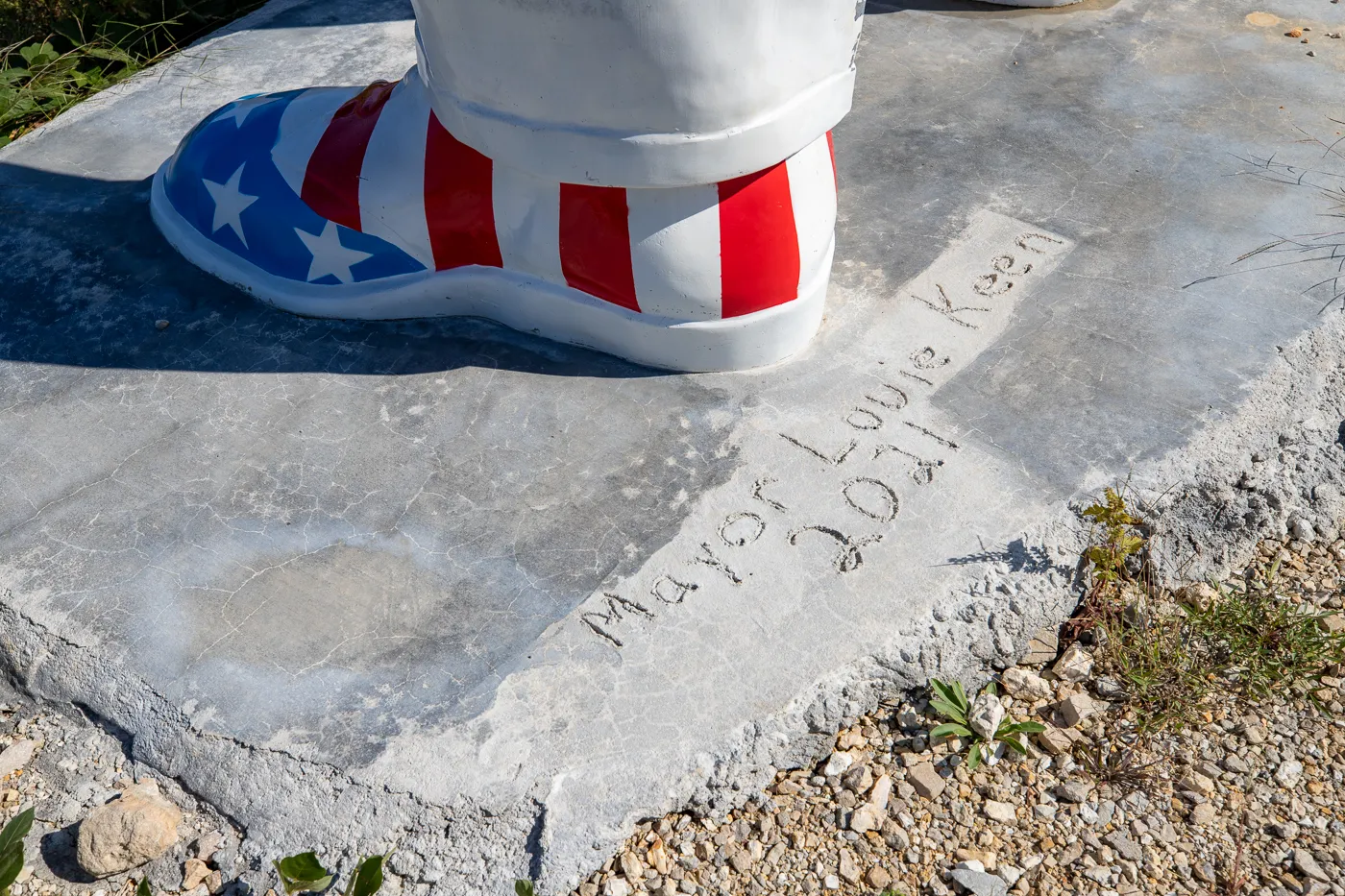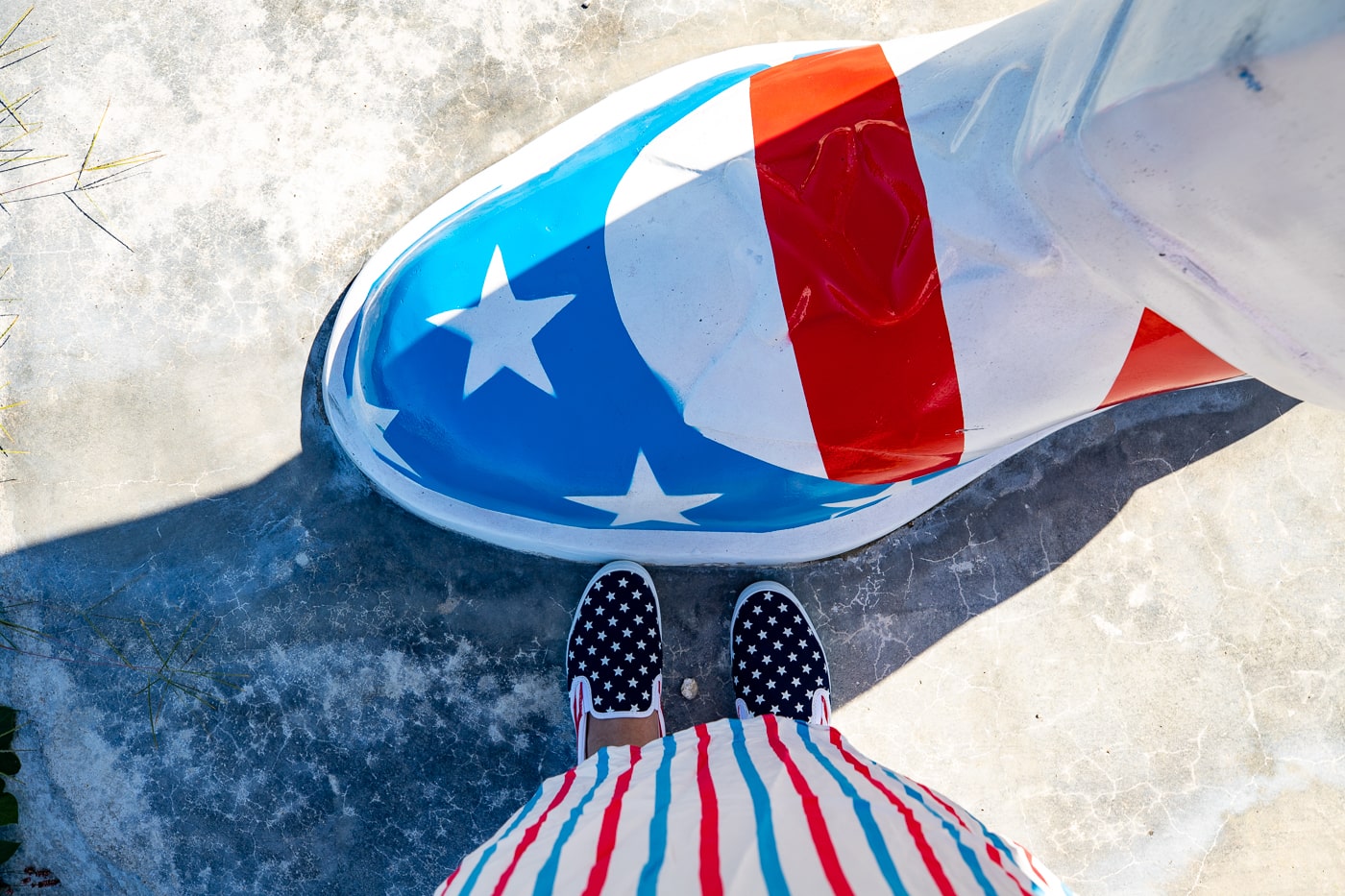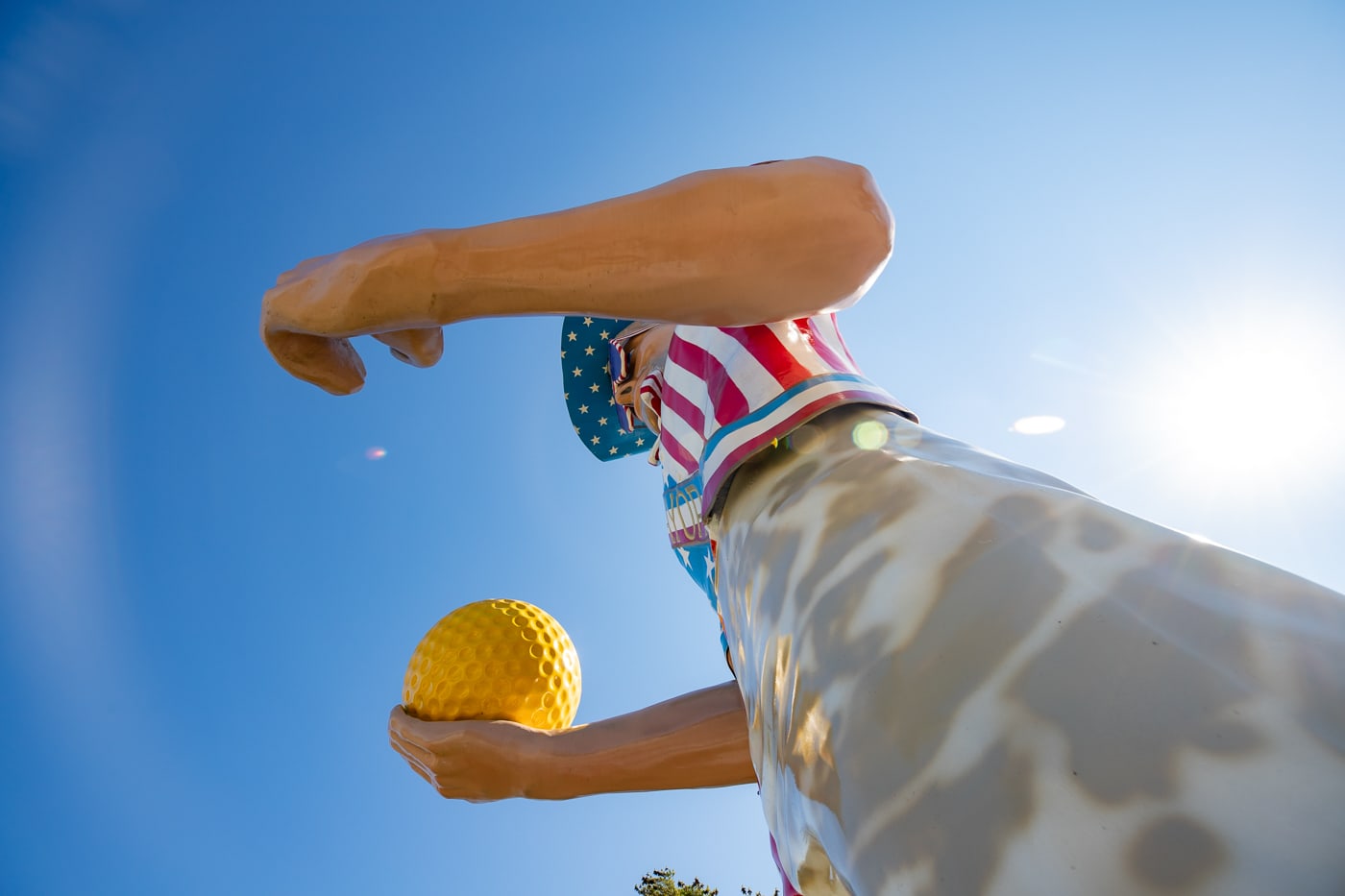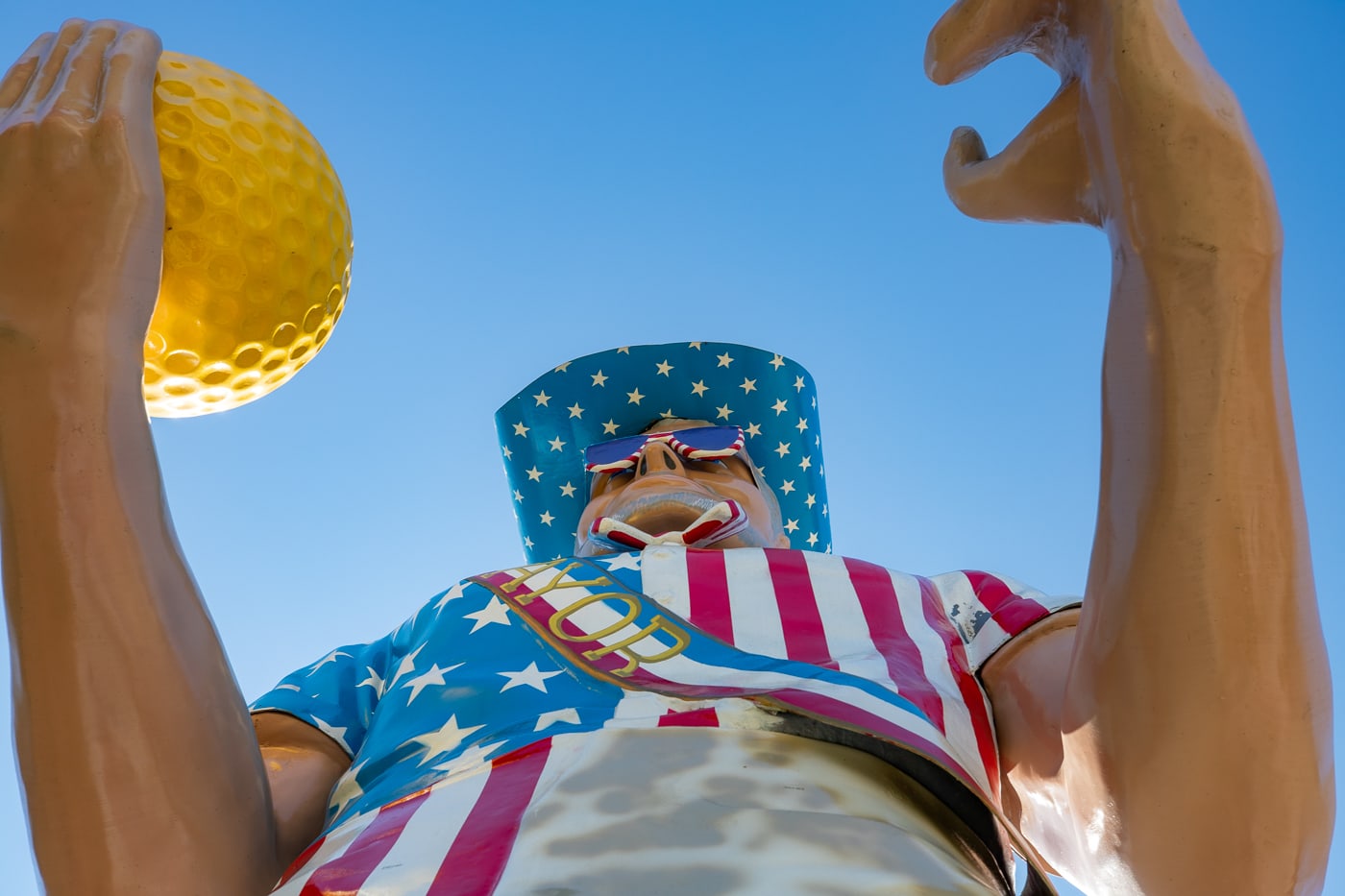 Mega Mayor Muffler Man
Address: 14400 State Hwy Z, St Robert, MO 65584
Hours: Daily 8am-9am
Cost: Free to See
Pin this Missouri muffler man roadside attraction: