Find the best of Route 66 in one backyard. At this Oklahoma roadside attraction you'll find all the best of the Mother Road without having to bother with a long drive. OK County 66, or John's Place, in Arcadia, Oklahoma is one man's vision and homage to the Main Street of America. 
After John Hargrove retired from a career as an airplane and school bus mechanic, he started constructing OK County 66. Always fascinated by Route 66 he bought a property on the Mother Road and started fixing it to what it is today.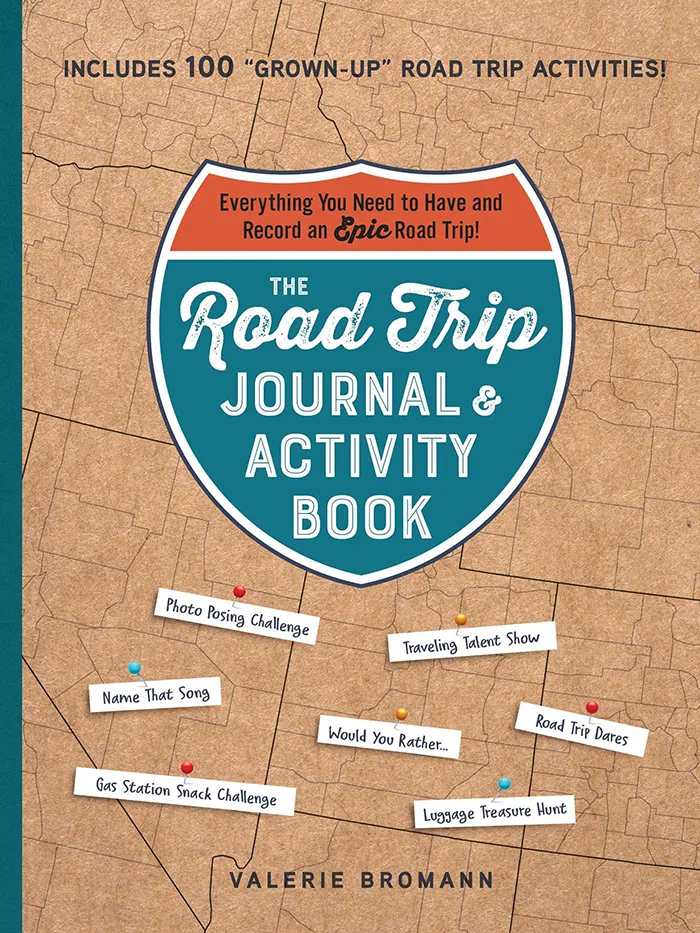 The Road Trip Journal & Activity Book
Everything You Need to Have and Record an Epic Road Trip!
Enjoy fun games and challenges to pass the time on your next road trip and have a keepsake to look back on for years to come with this entertaining must-have for your next vacation.
And what is it today? Besides being a big building with a VW Beetle sticking out of the roof, it's a celebration of roadside culture and all the Route 66 attractions that travelers have loved for years.
One of the main attractions at OK County 66 is the collection of homages and small replicas to some of the best roadside attractions on Route 66. You'll find versions of the Jackrabbit Trading Post, Twin Arrows in Arizona, the Wigwam motel, Gemini Giant muffler man, Bottle Tree Ranch, VW Slug Bug Ranch, and the Blue Whale of Catoosa. You'll also find a replica Route 66 diner, vintage gas pumps, an "Easy Rider" inspired motorcycle, a Bob's Big Boy, a McDonald's "Speedee Service" bun man, and more.
If you ask me, OK County 66 is A-OK! Visit this Oklahoma Route 66 attraction on your Mother Road toad trip.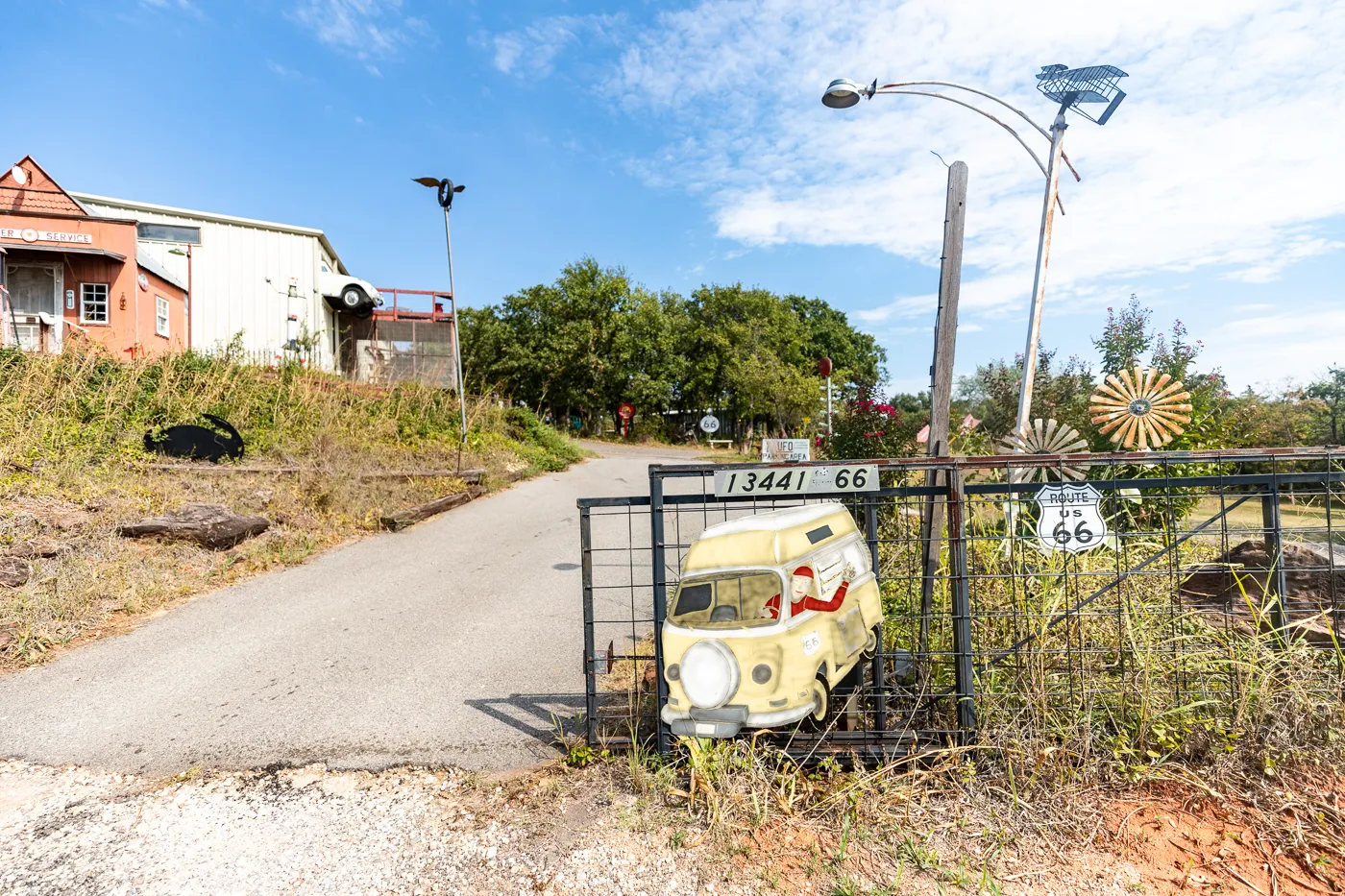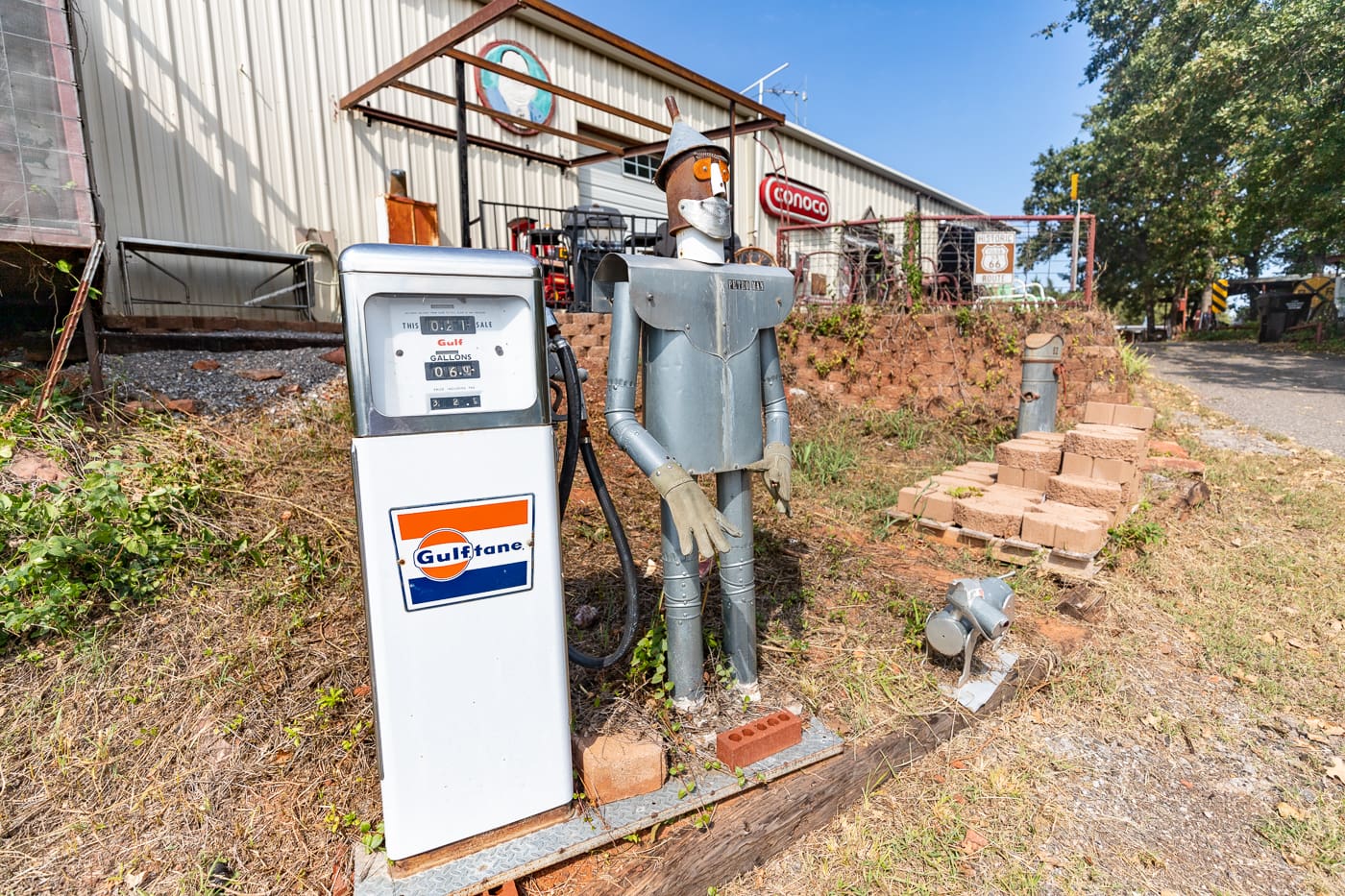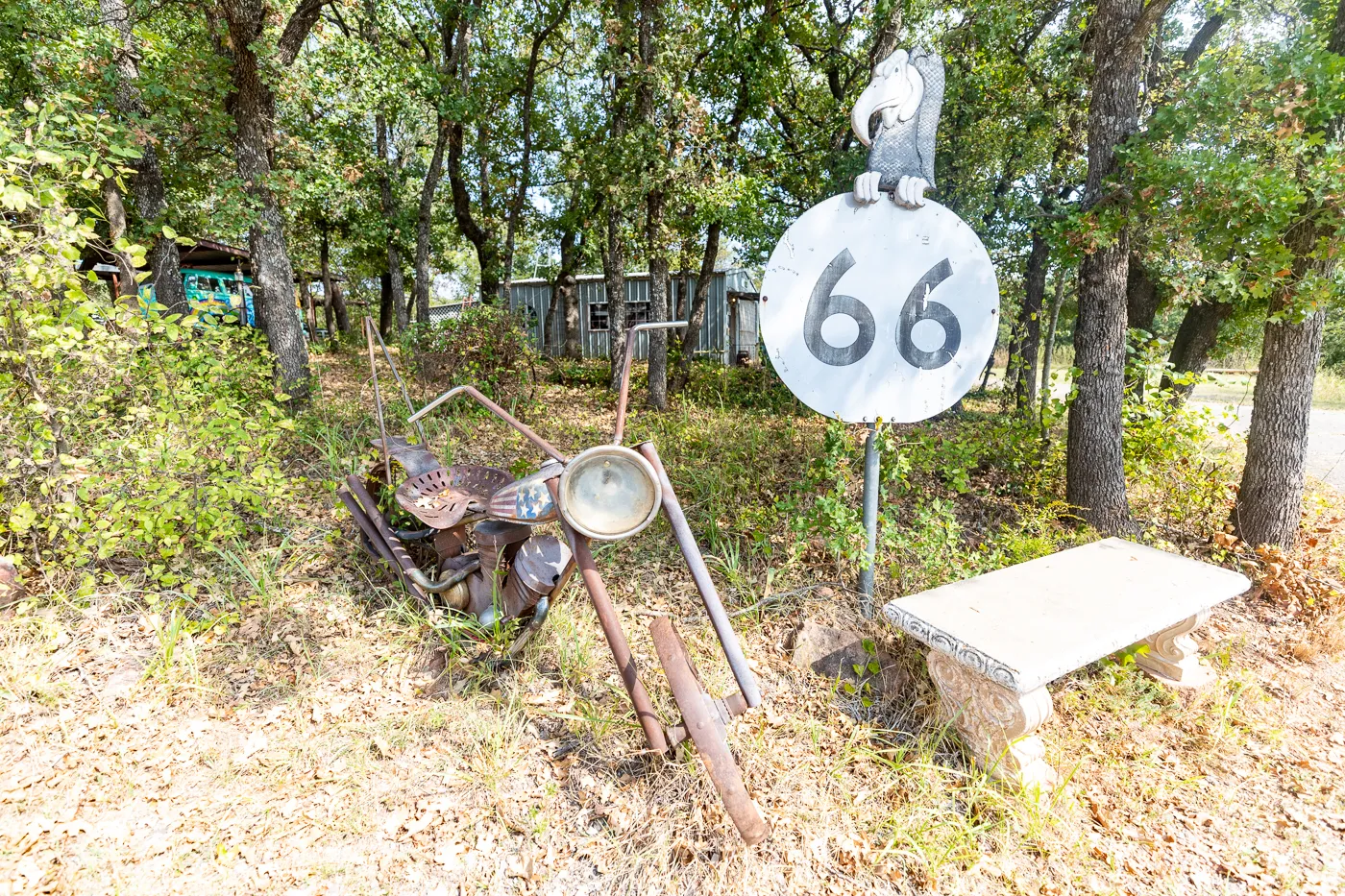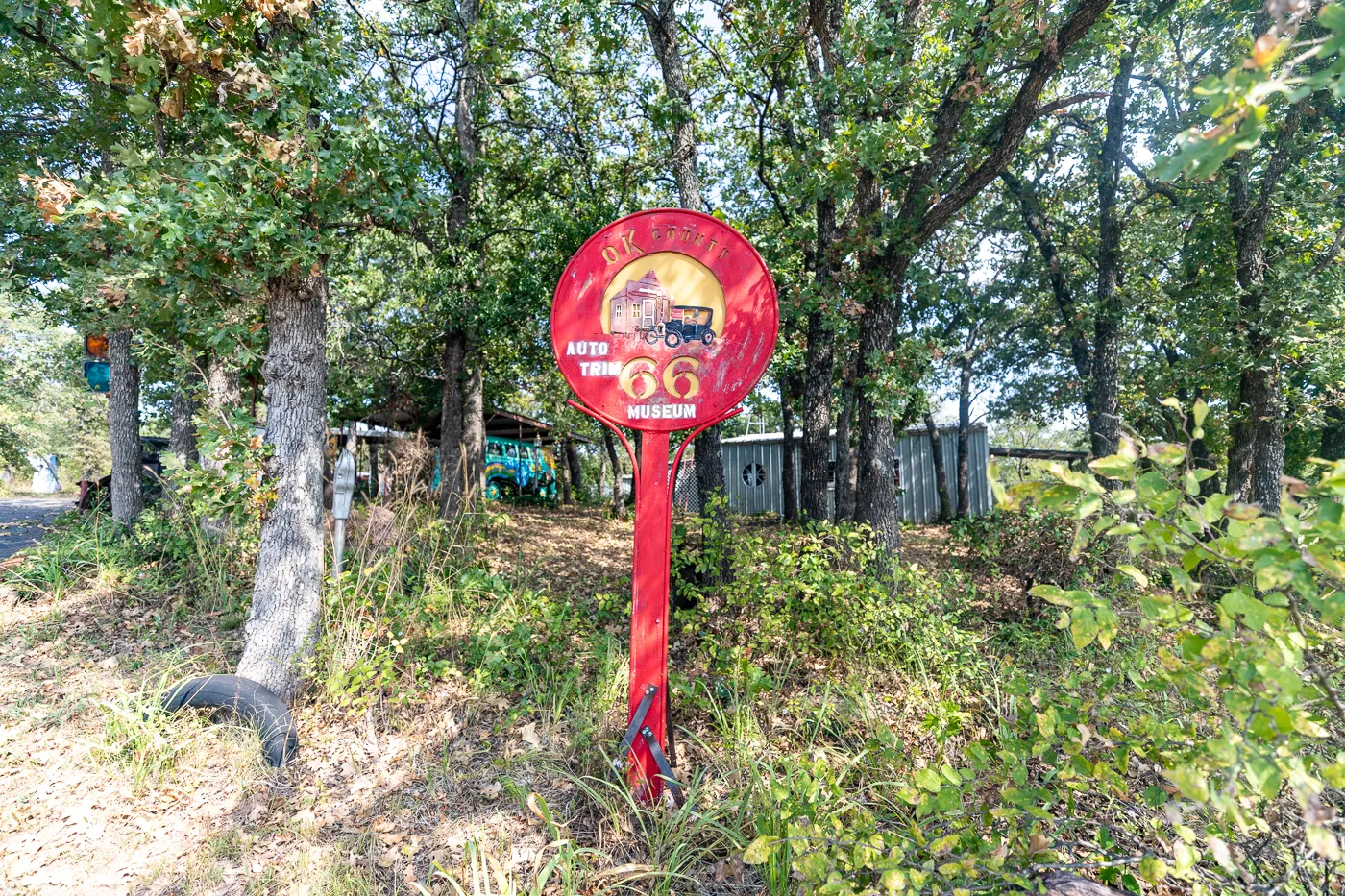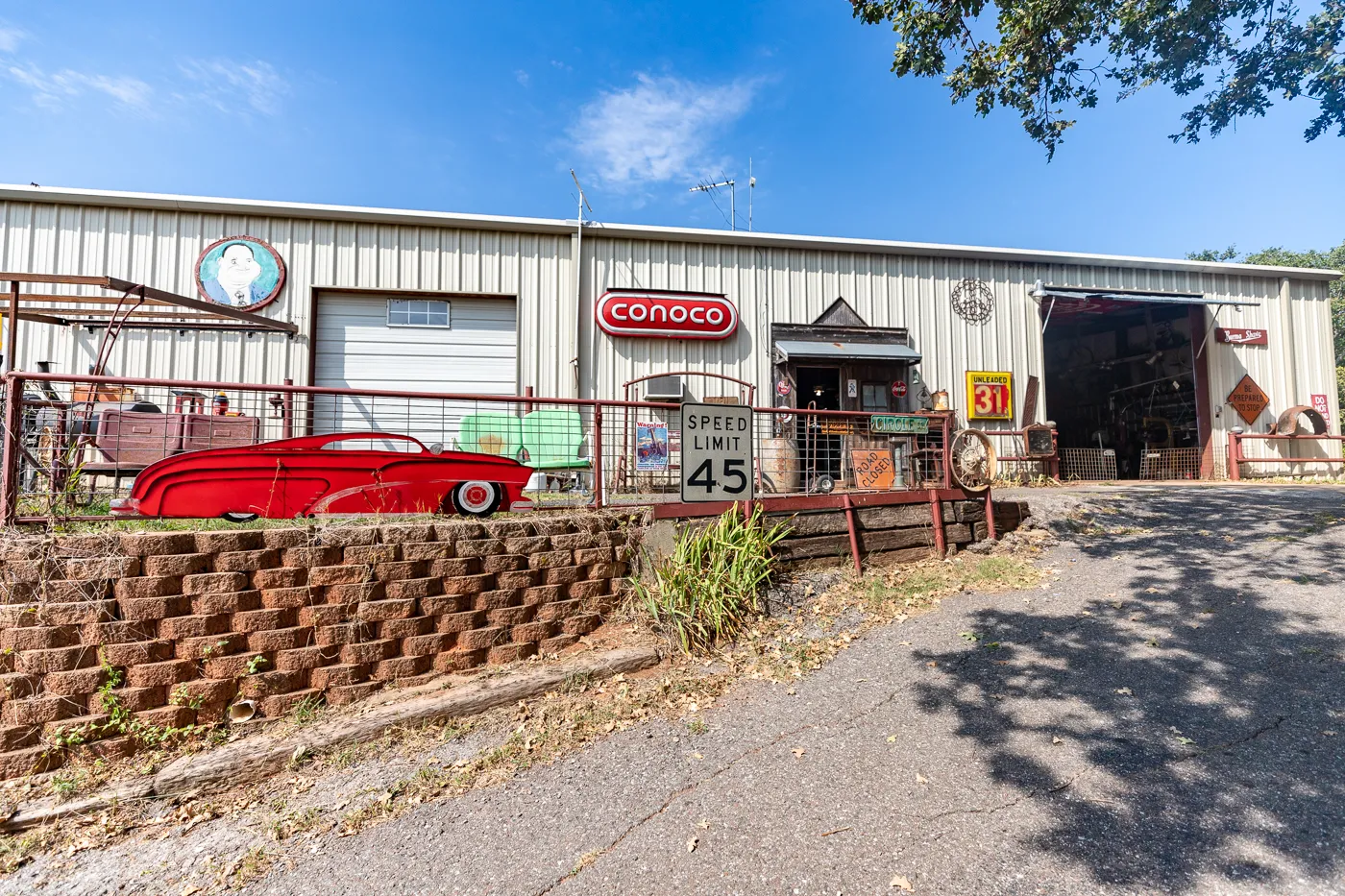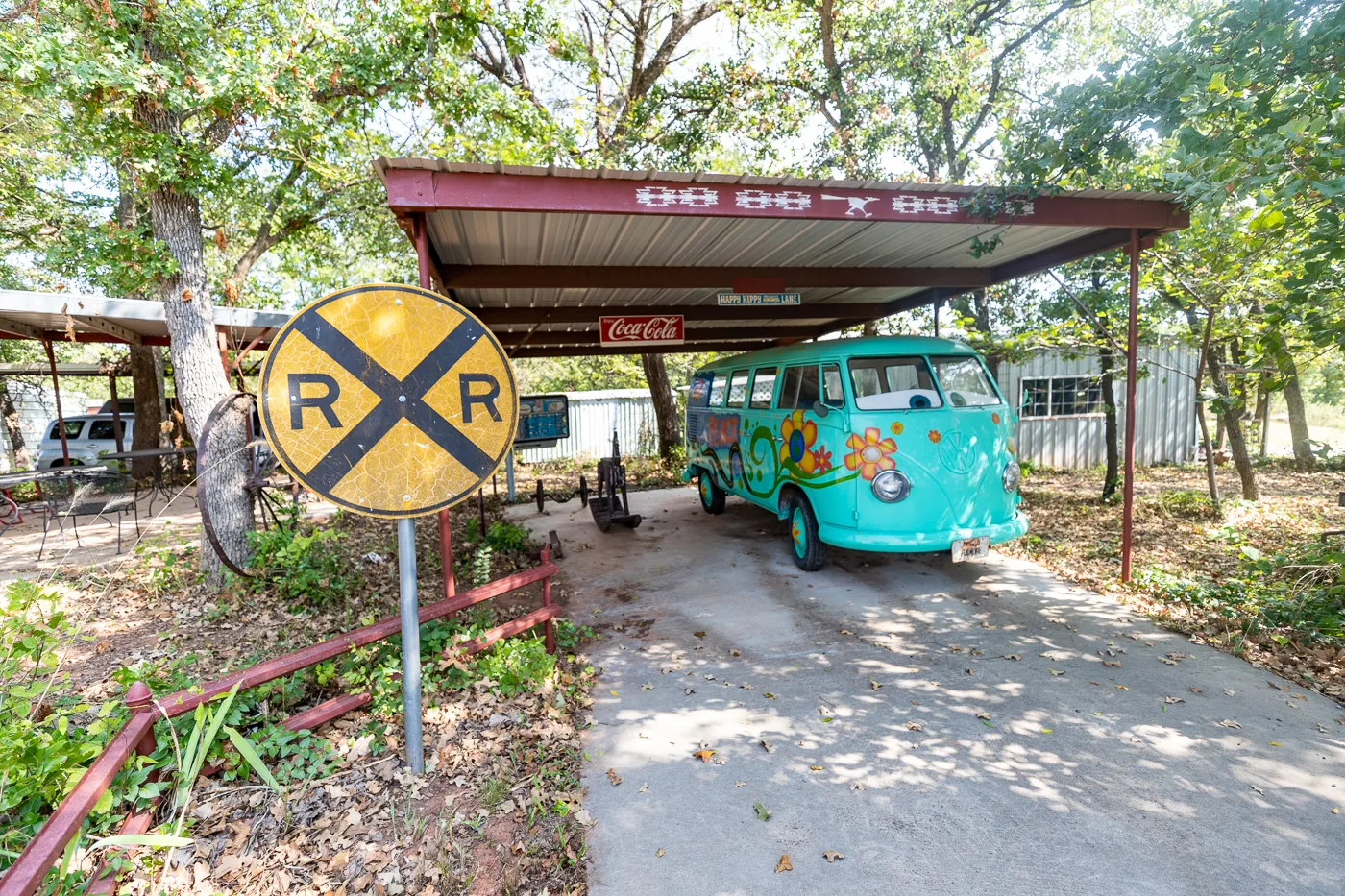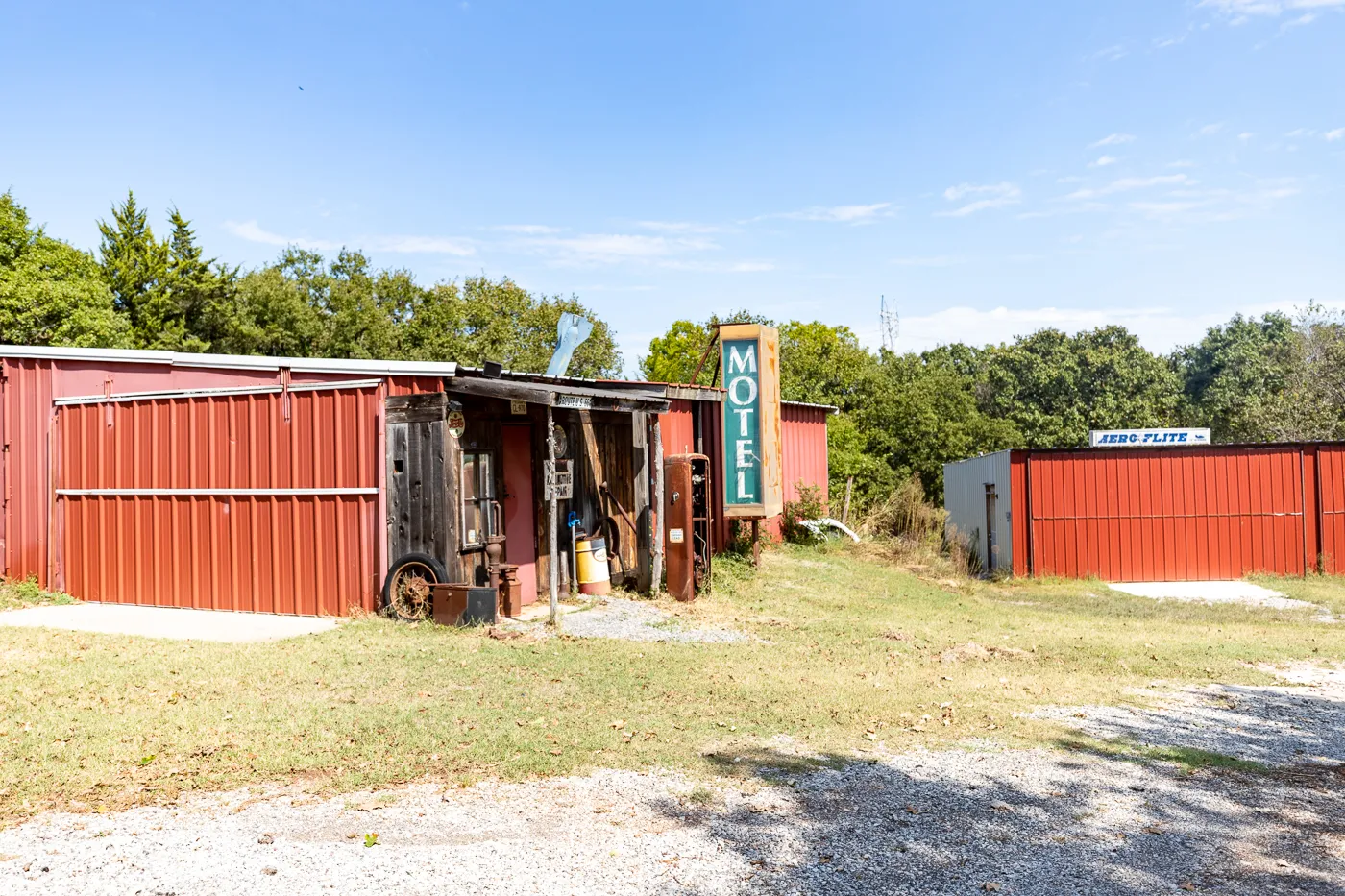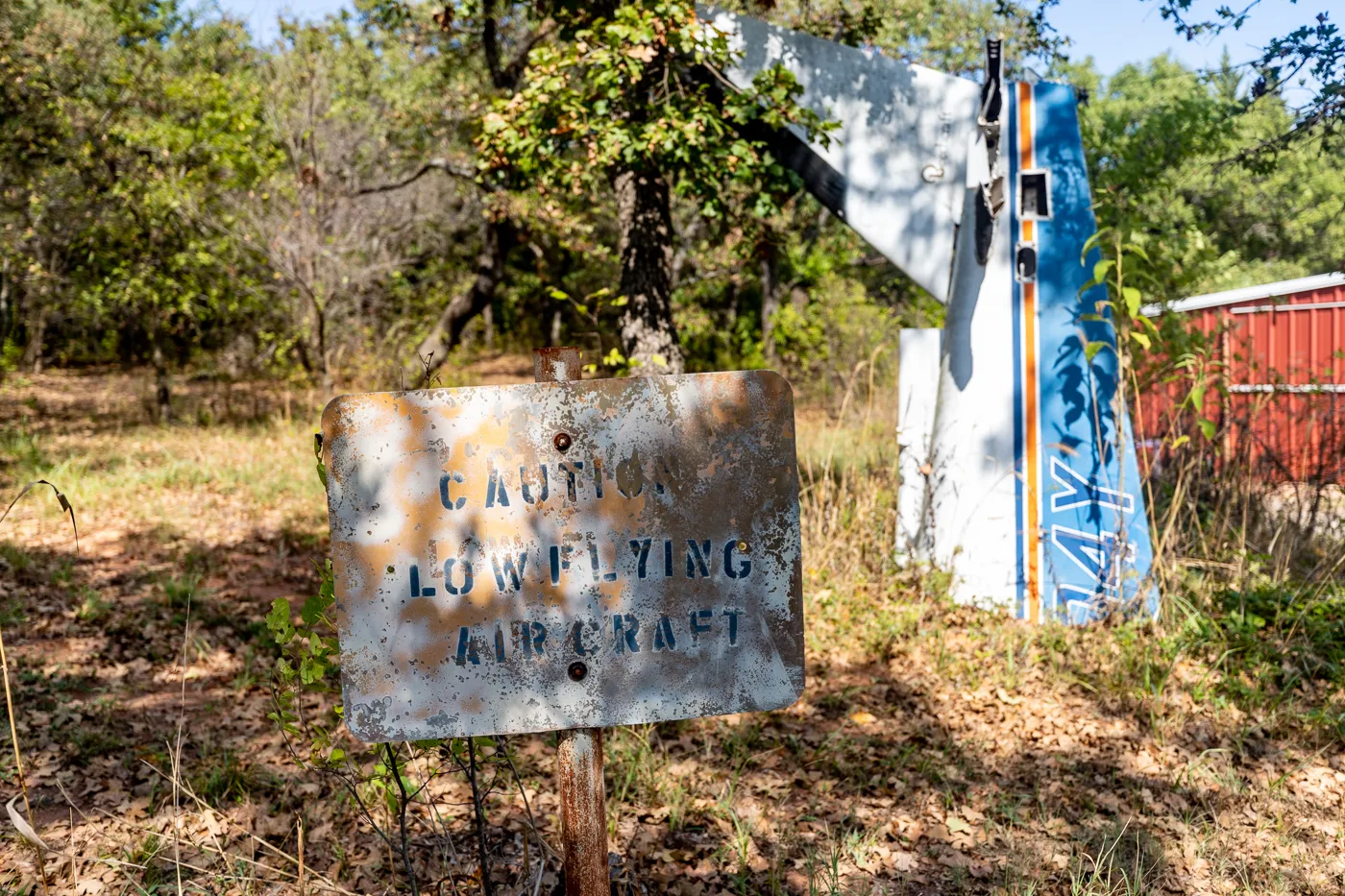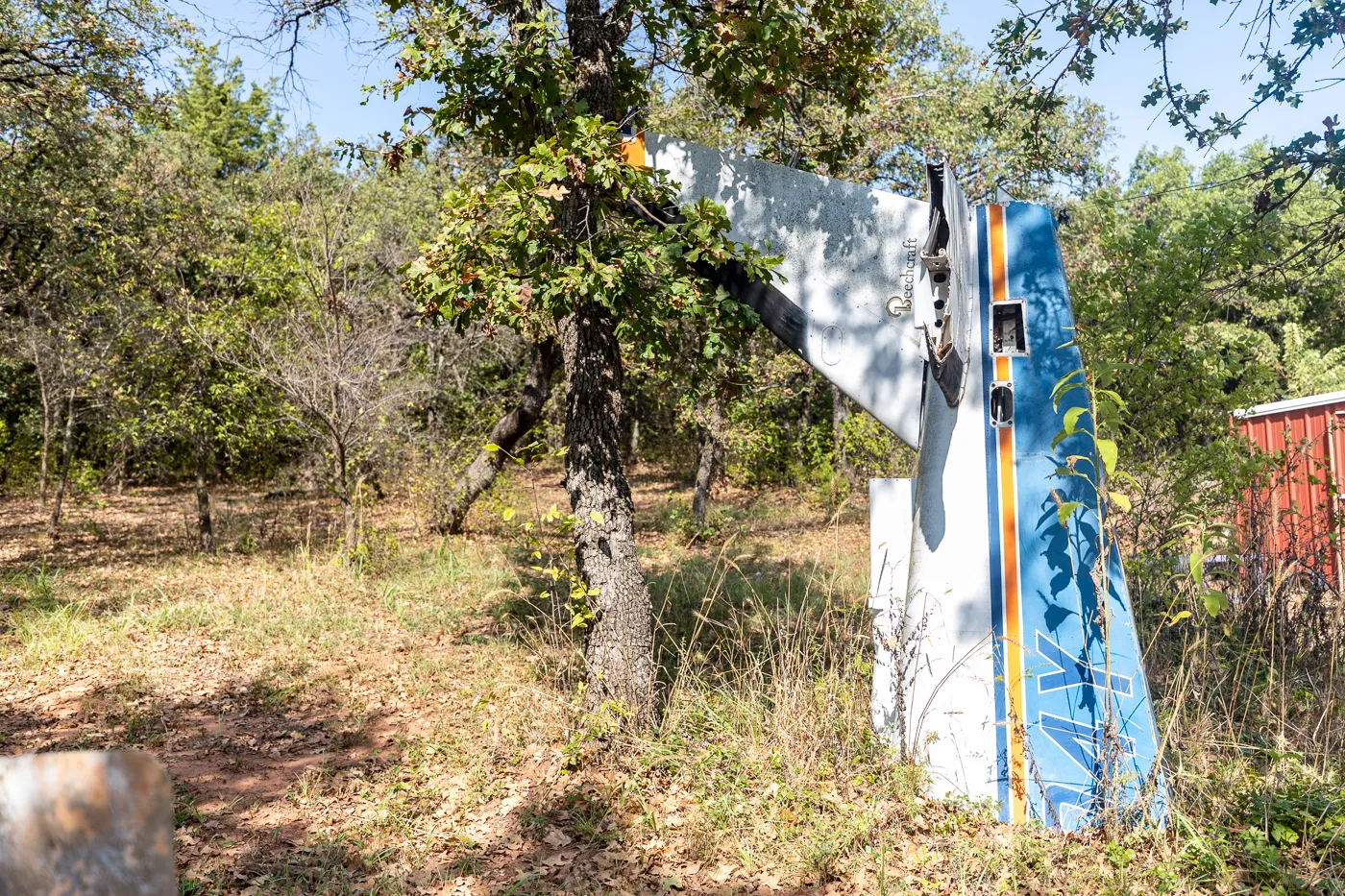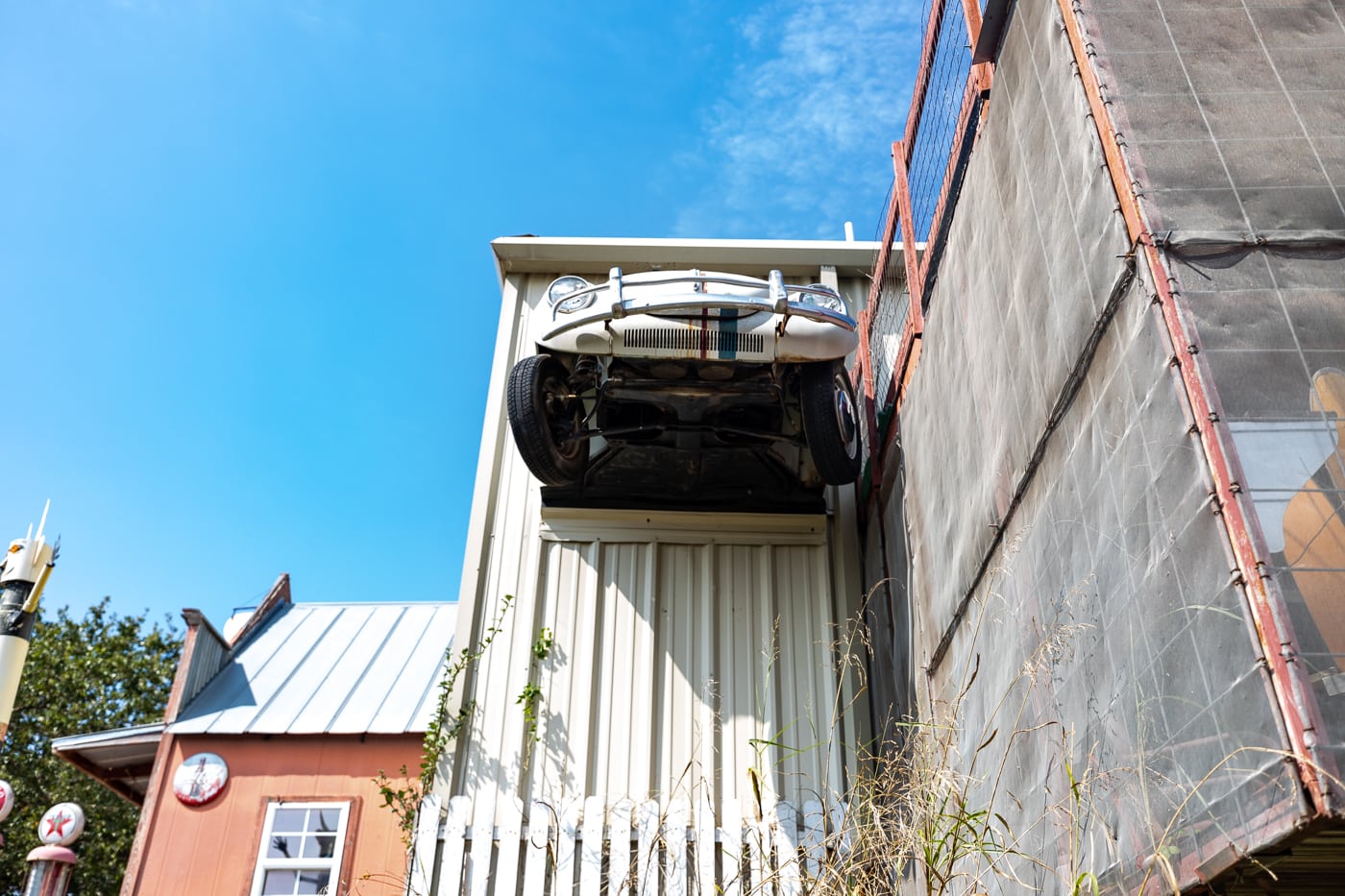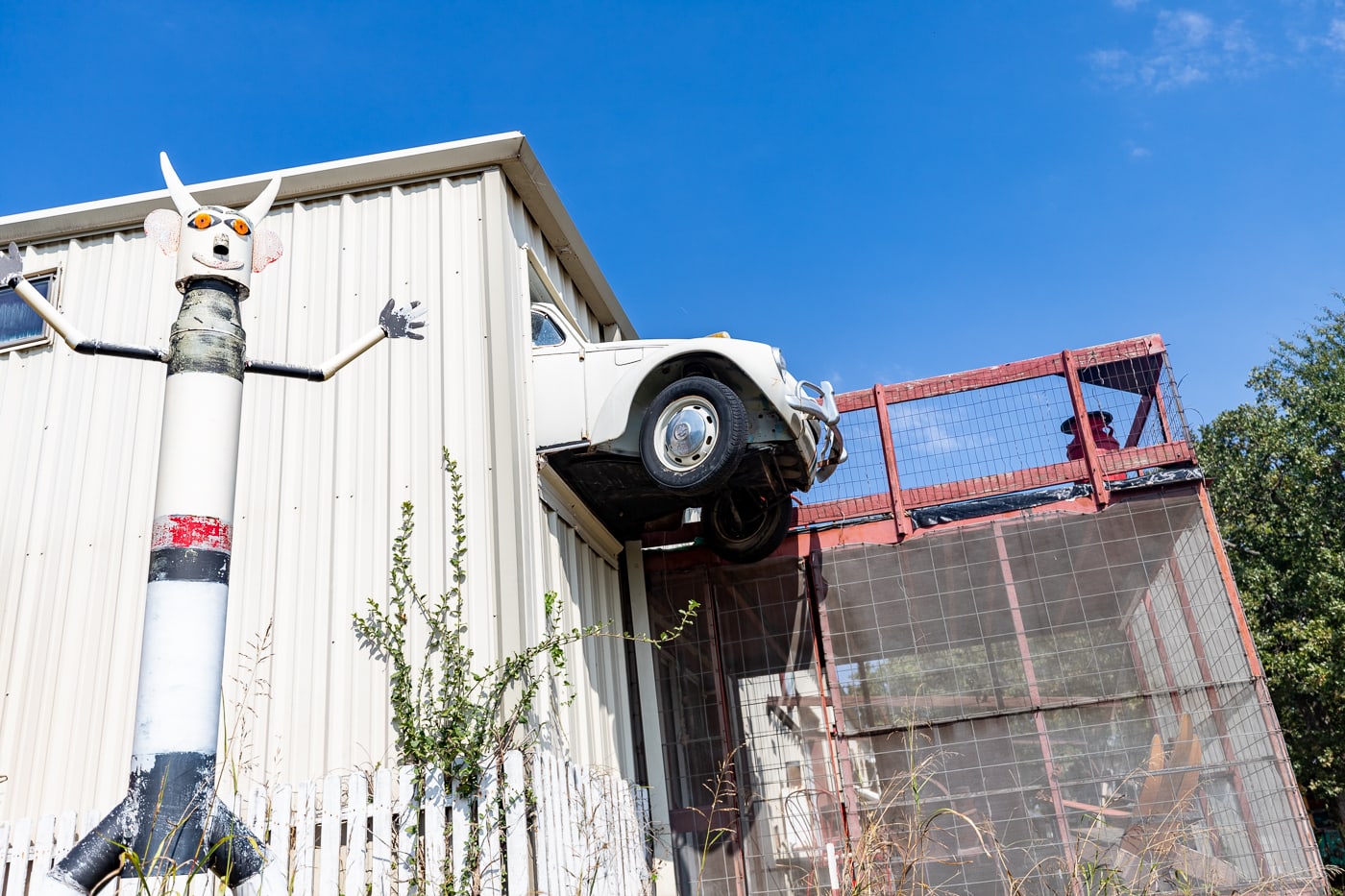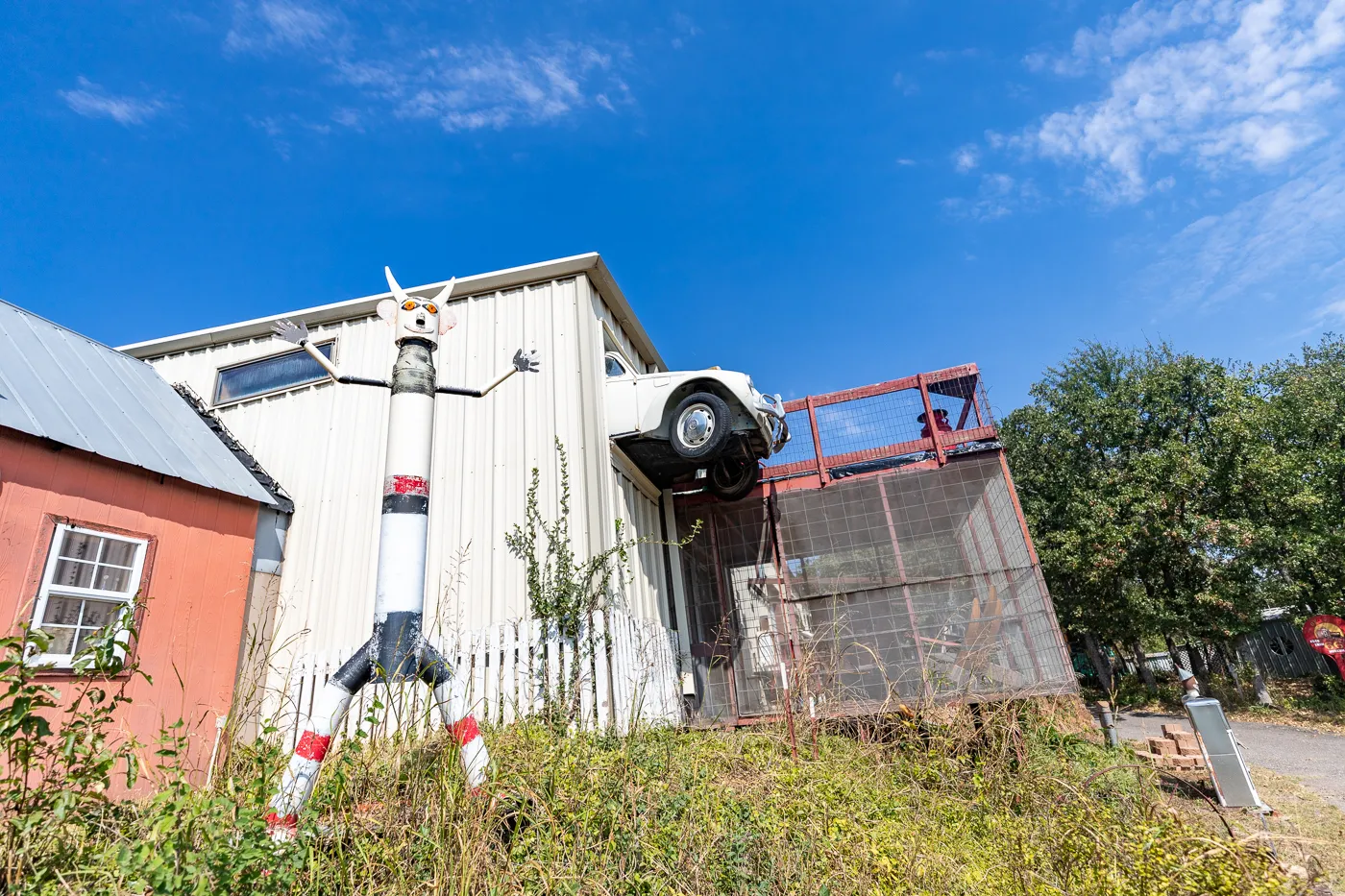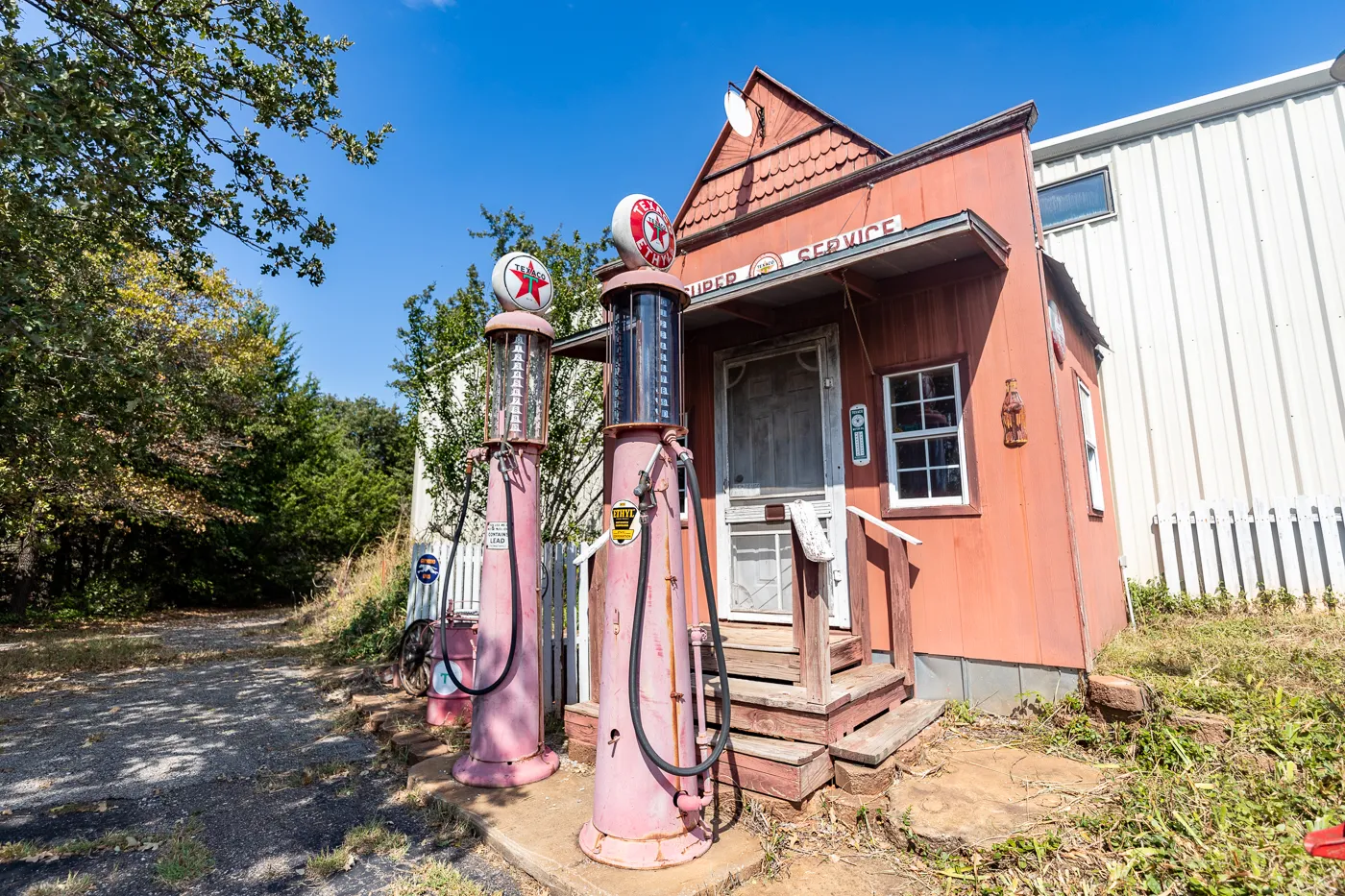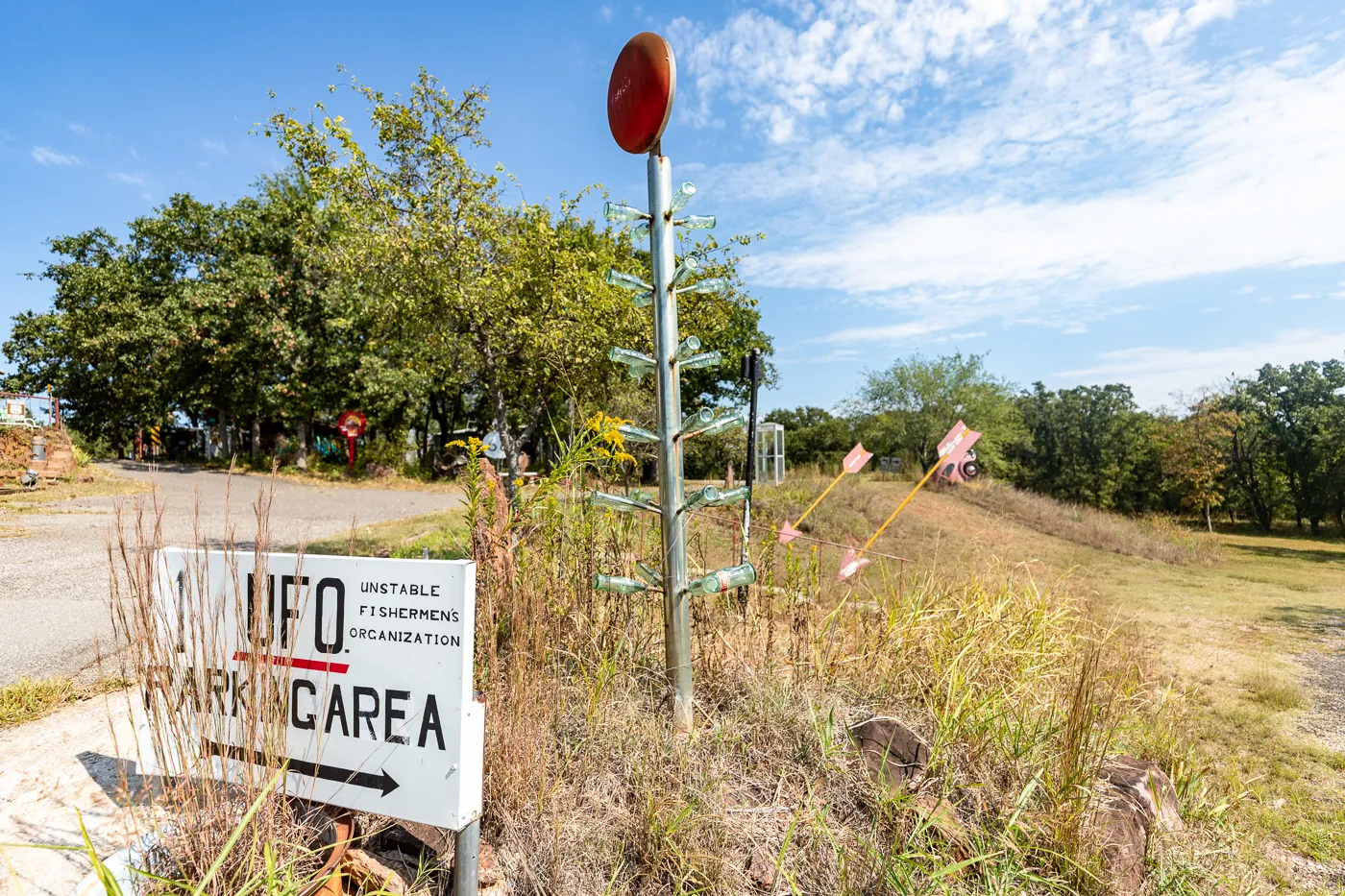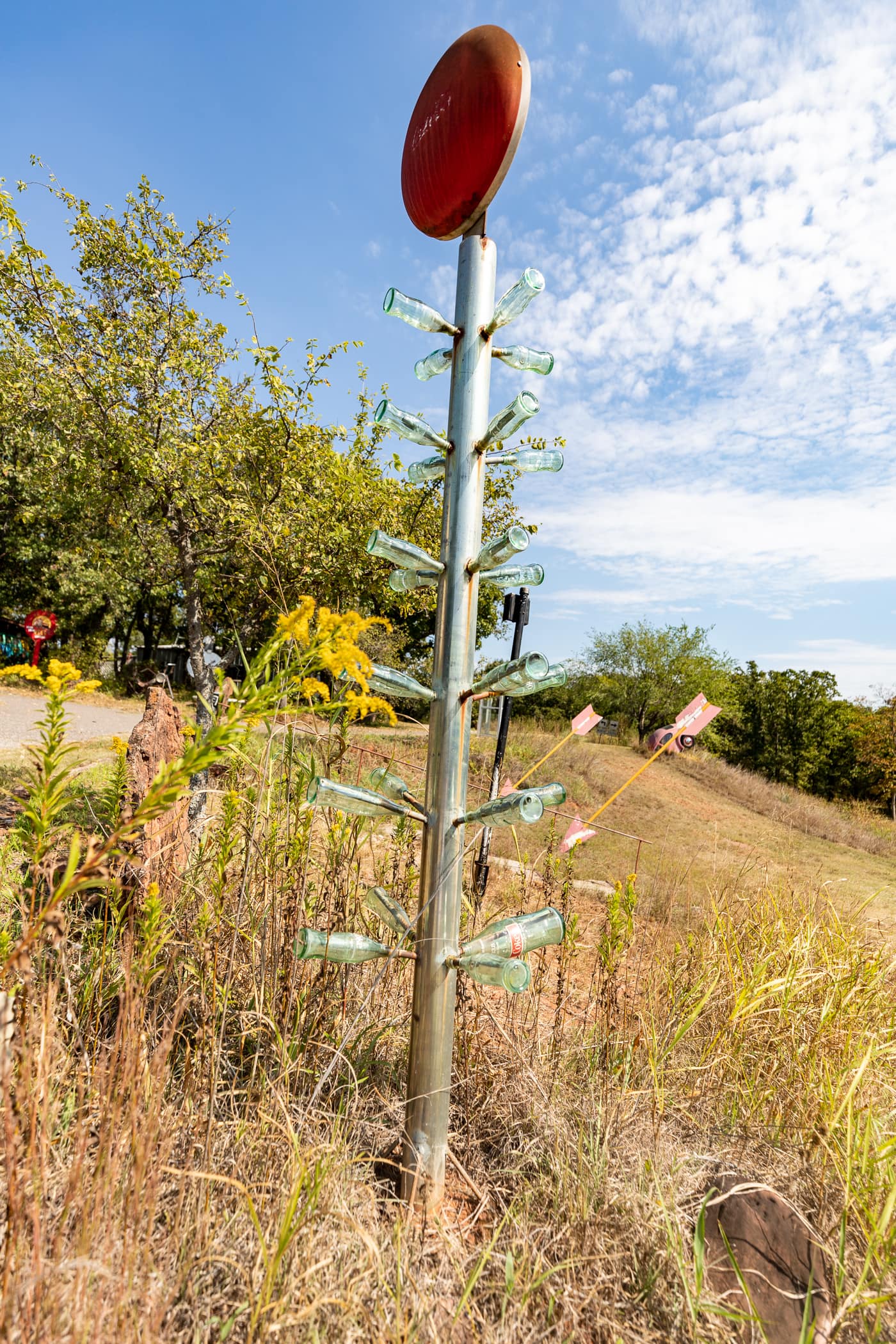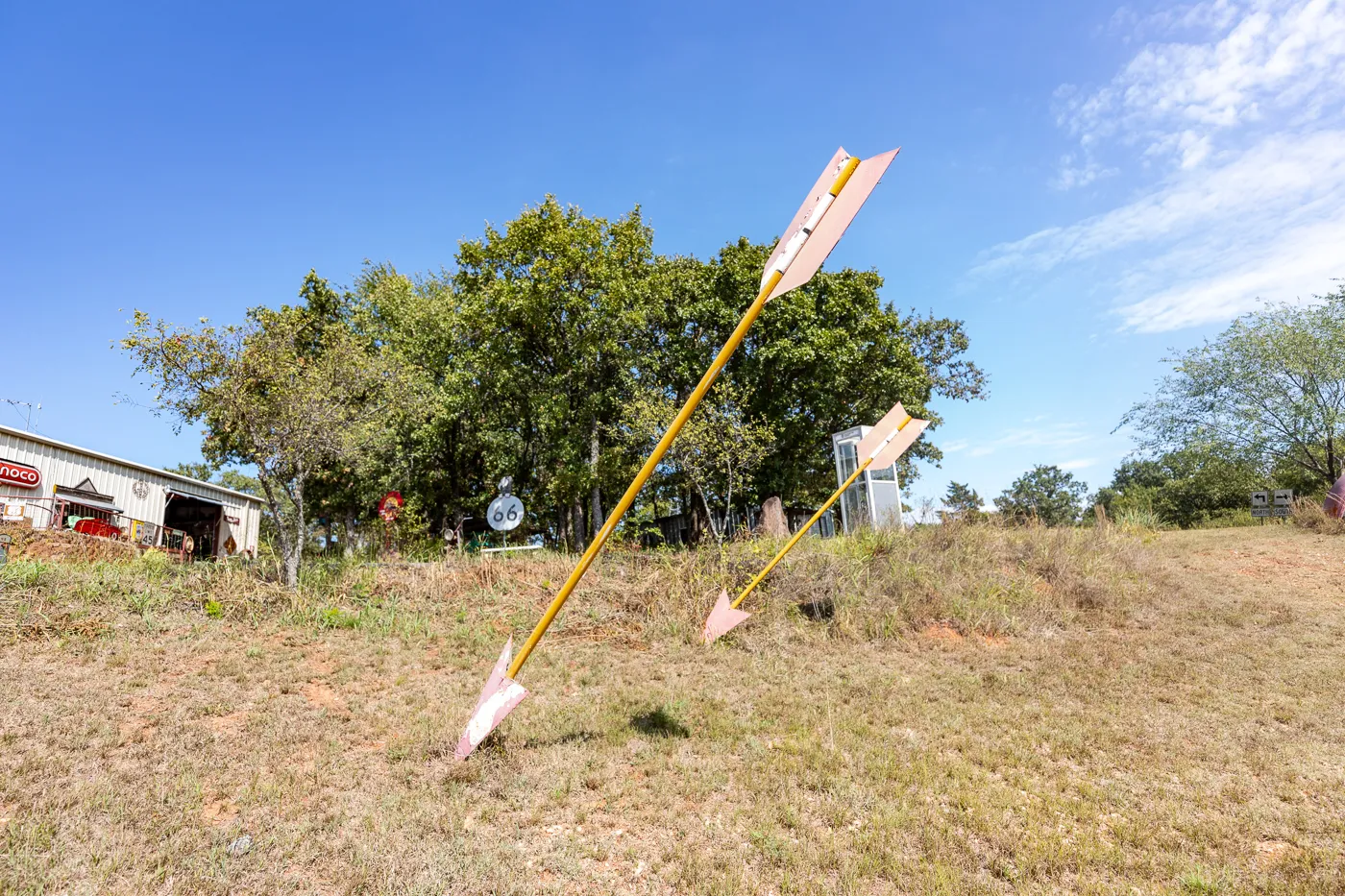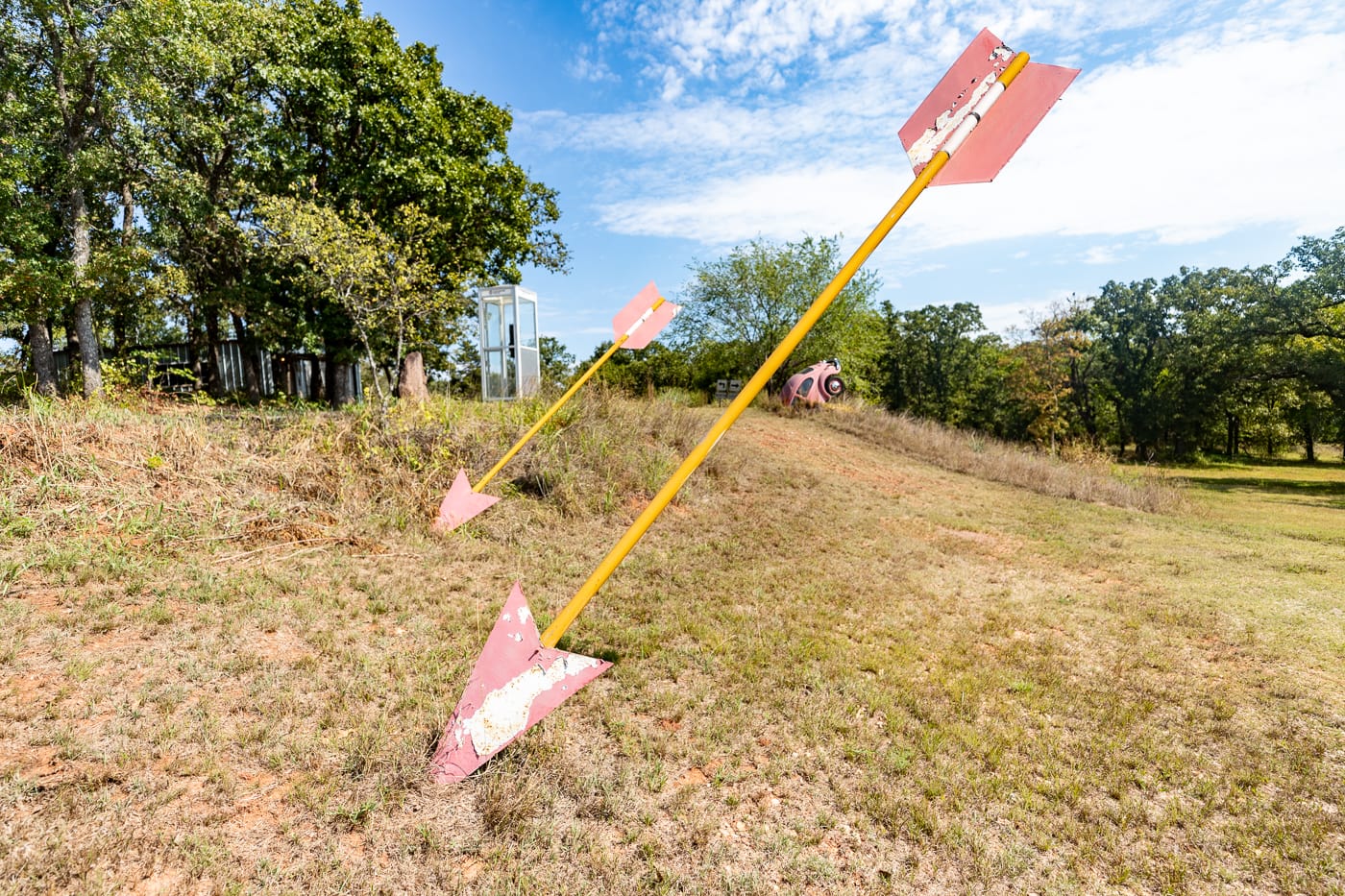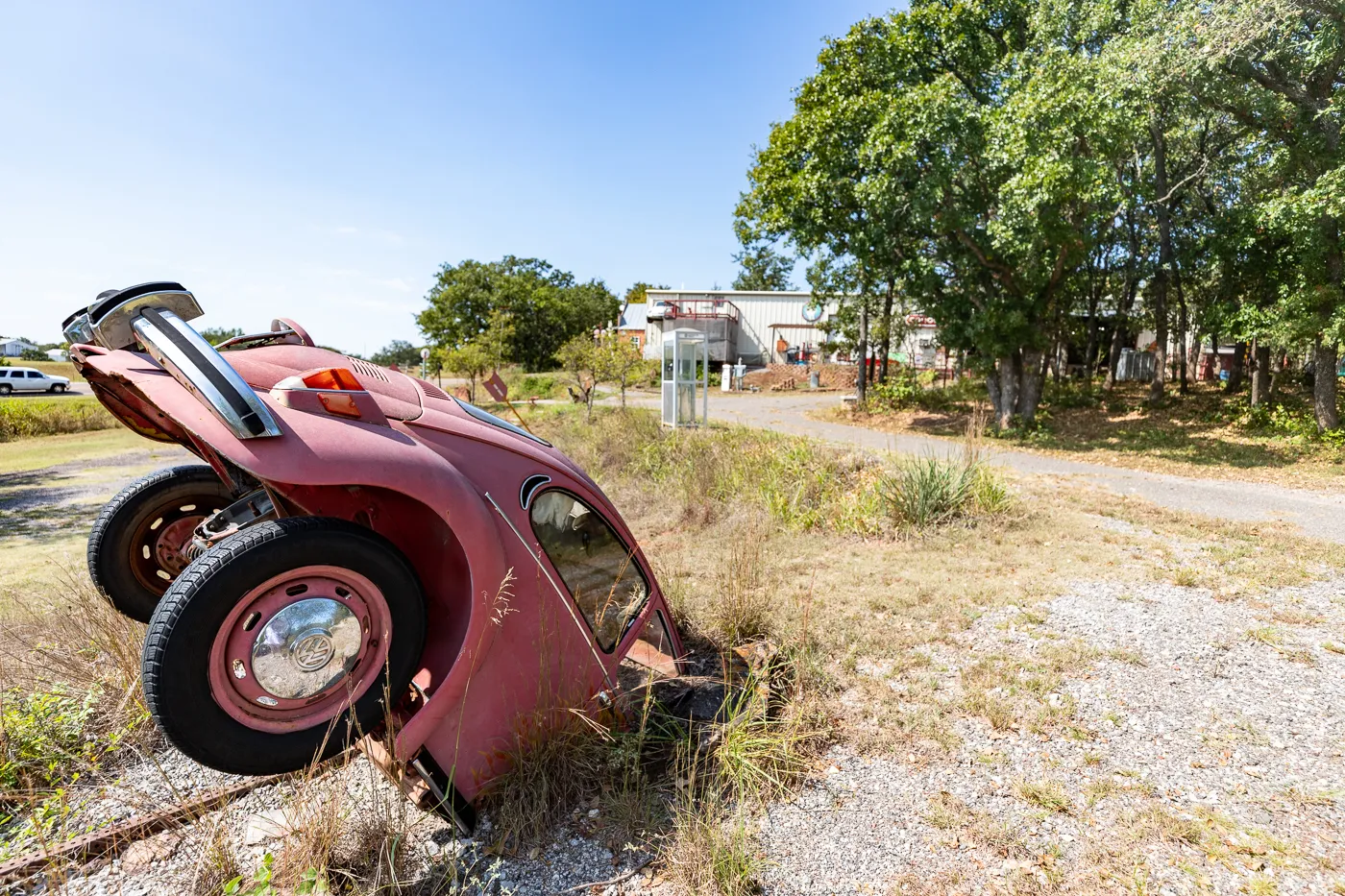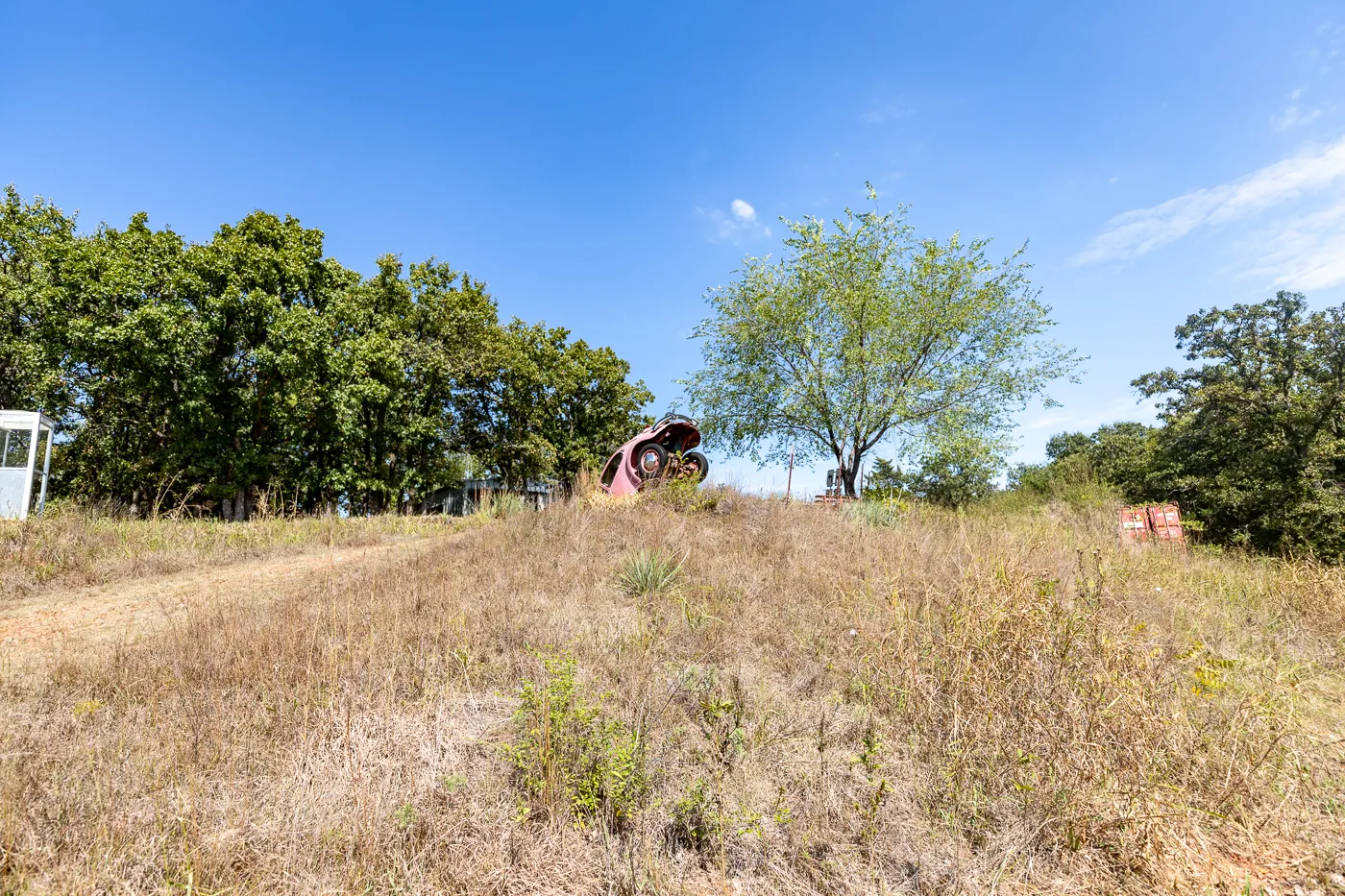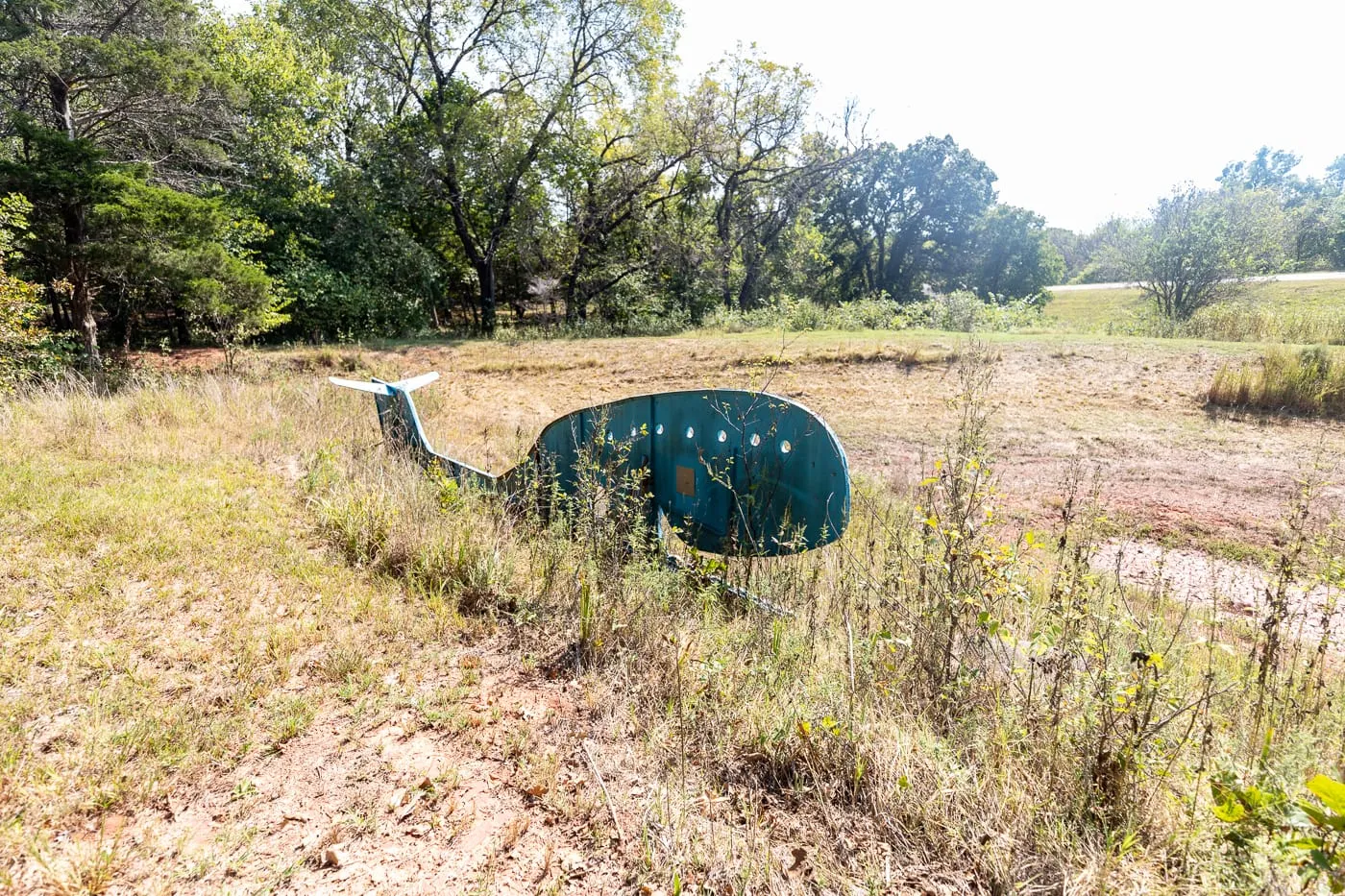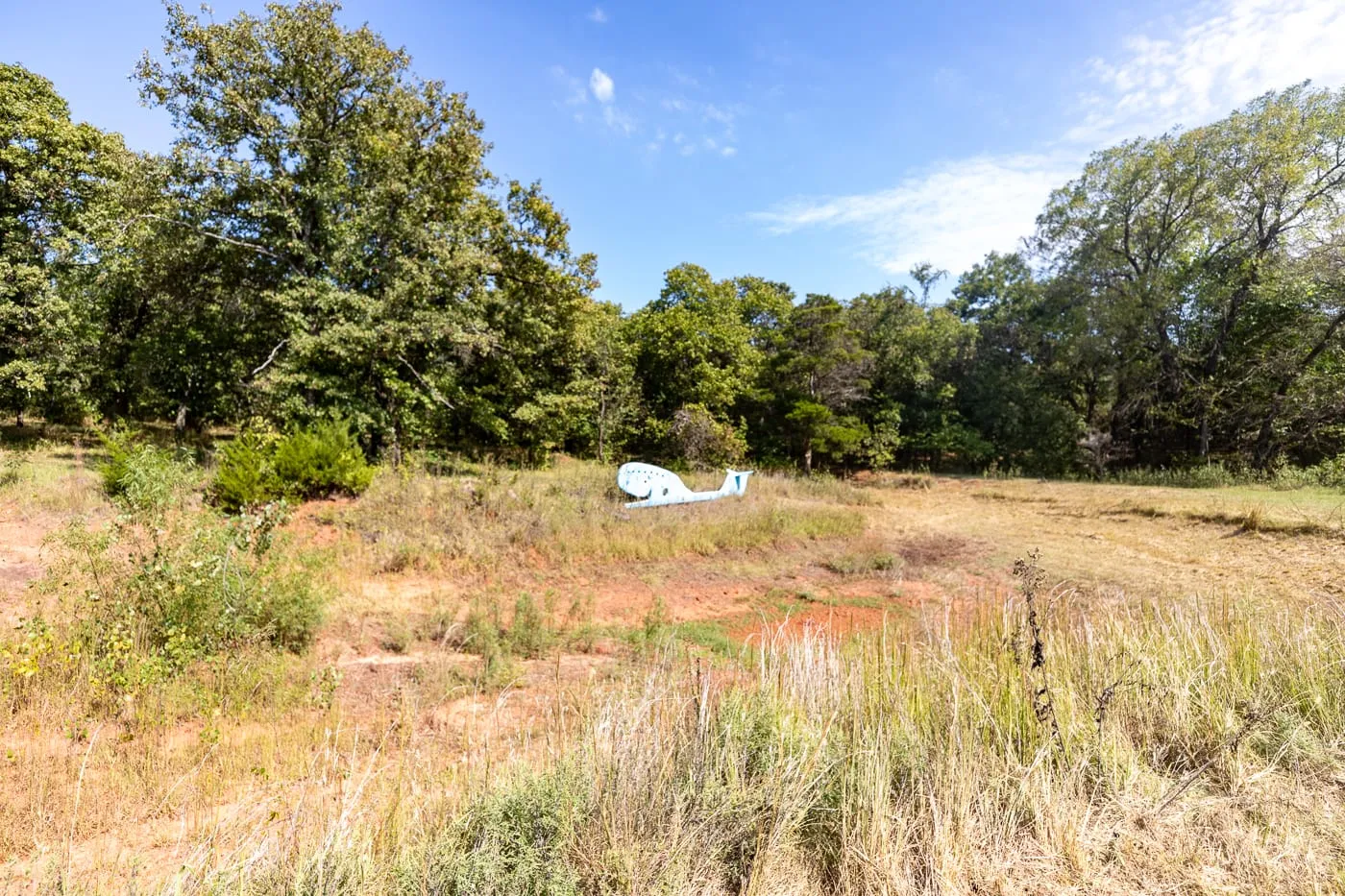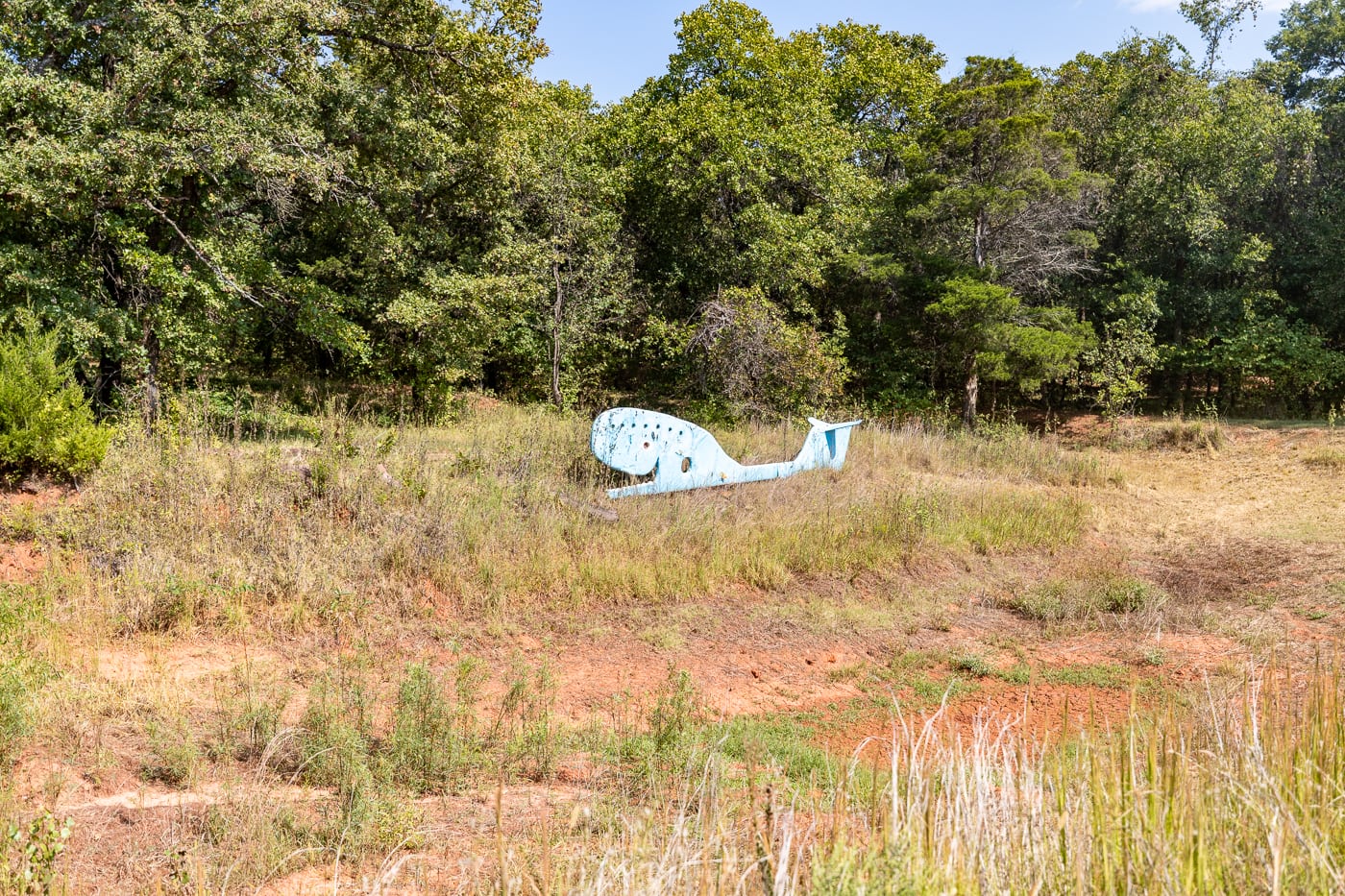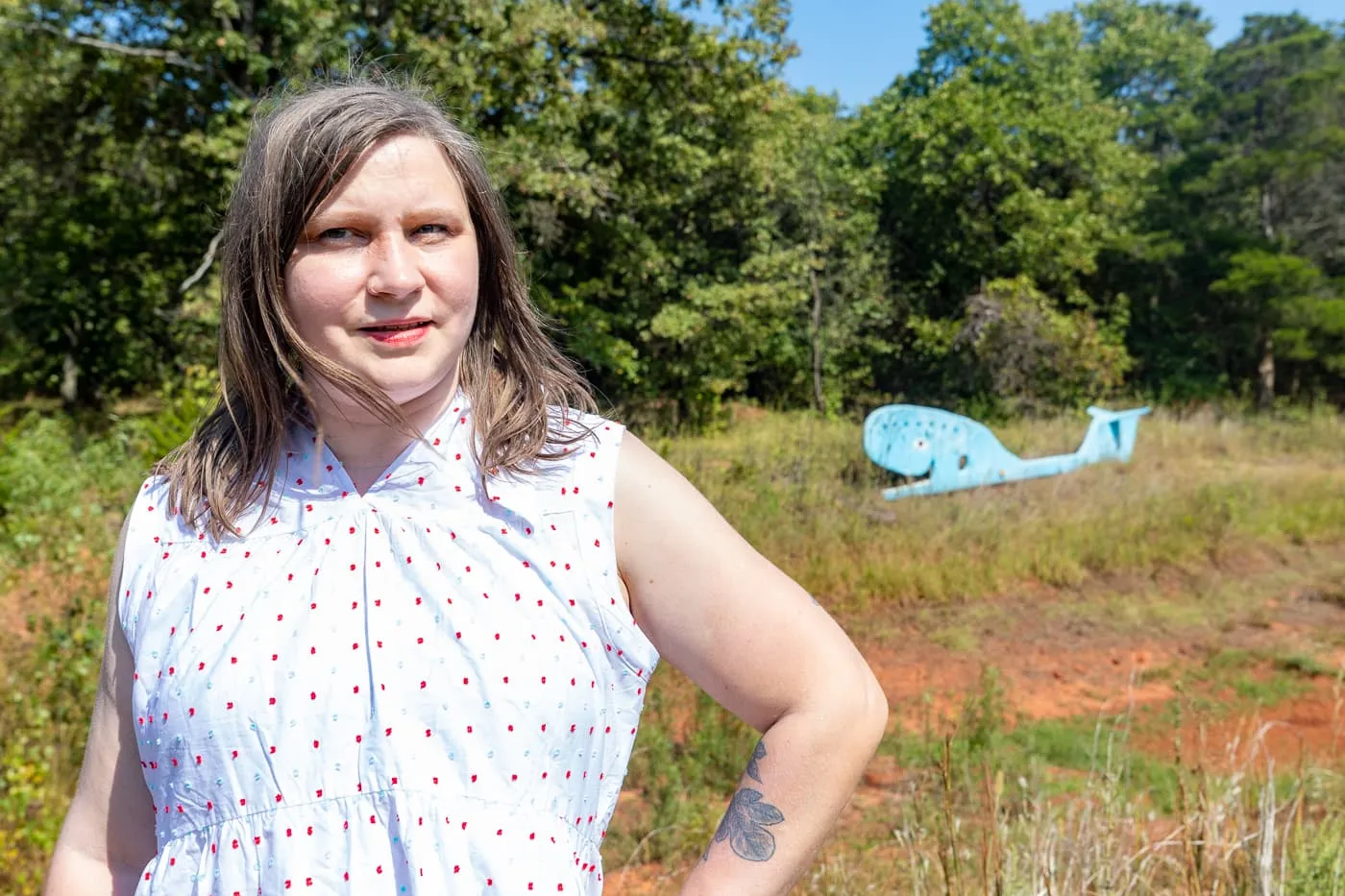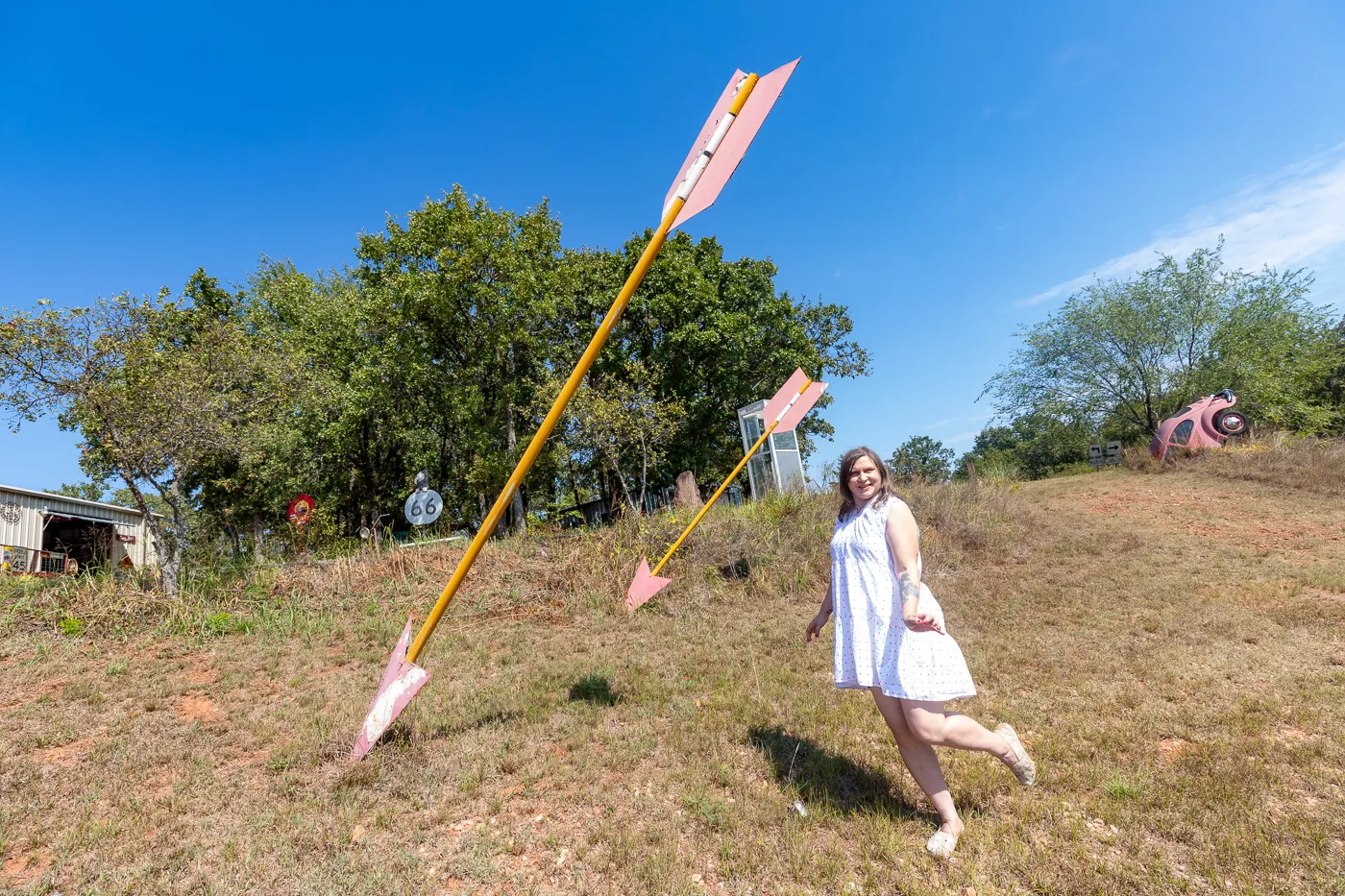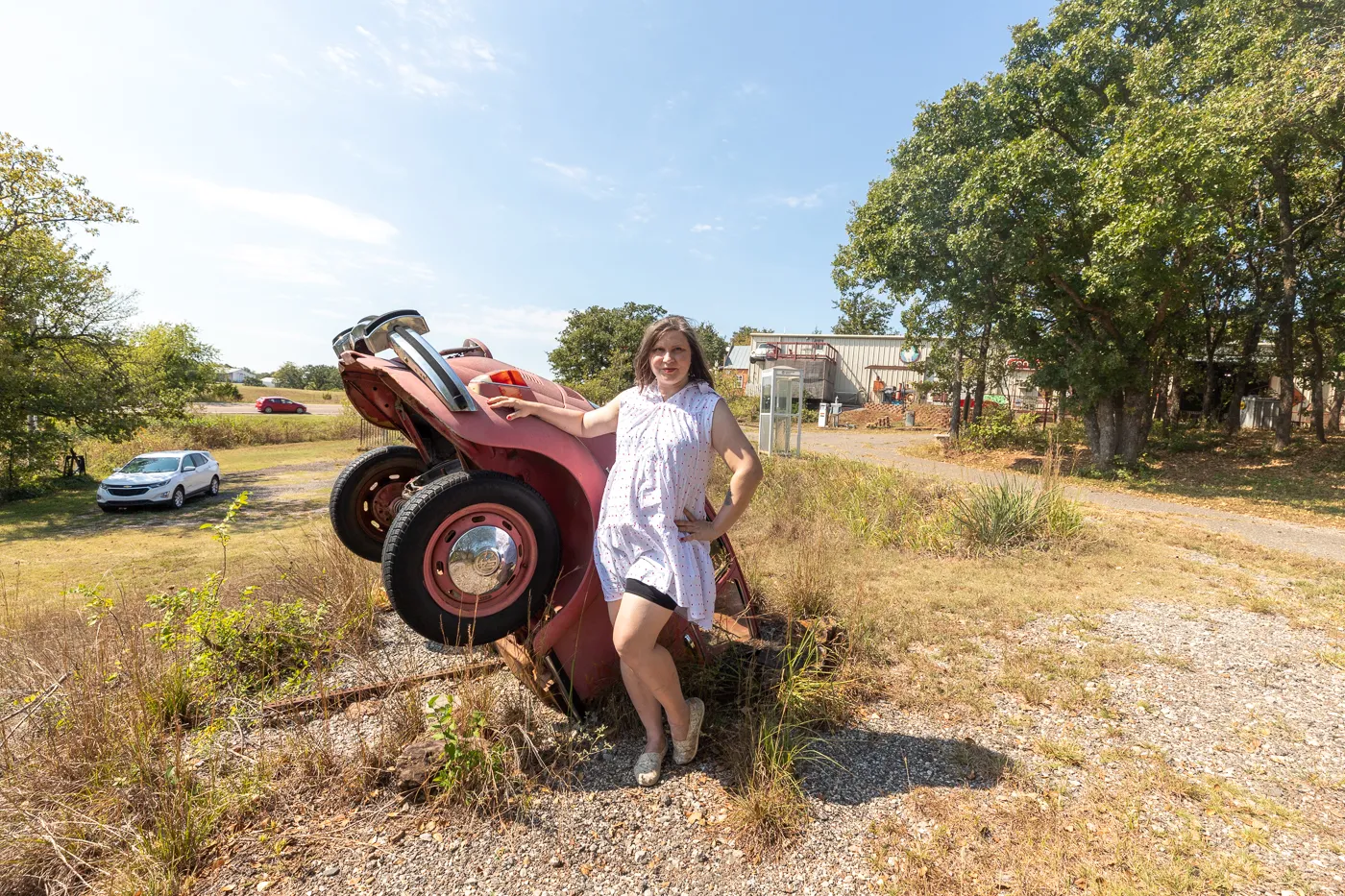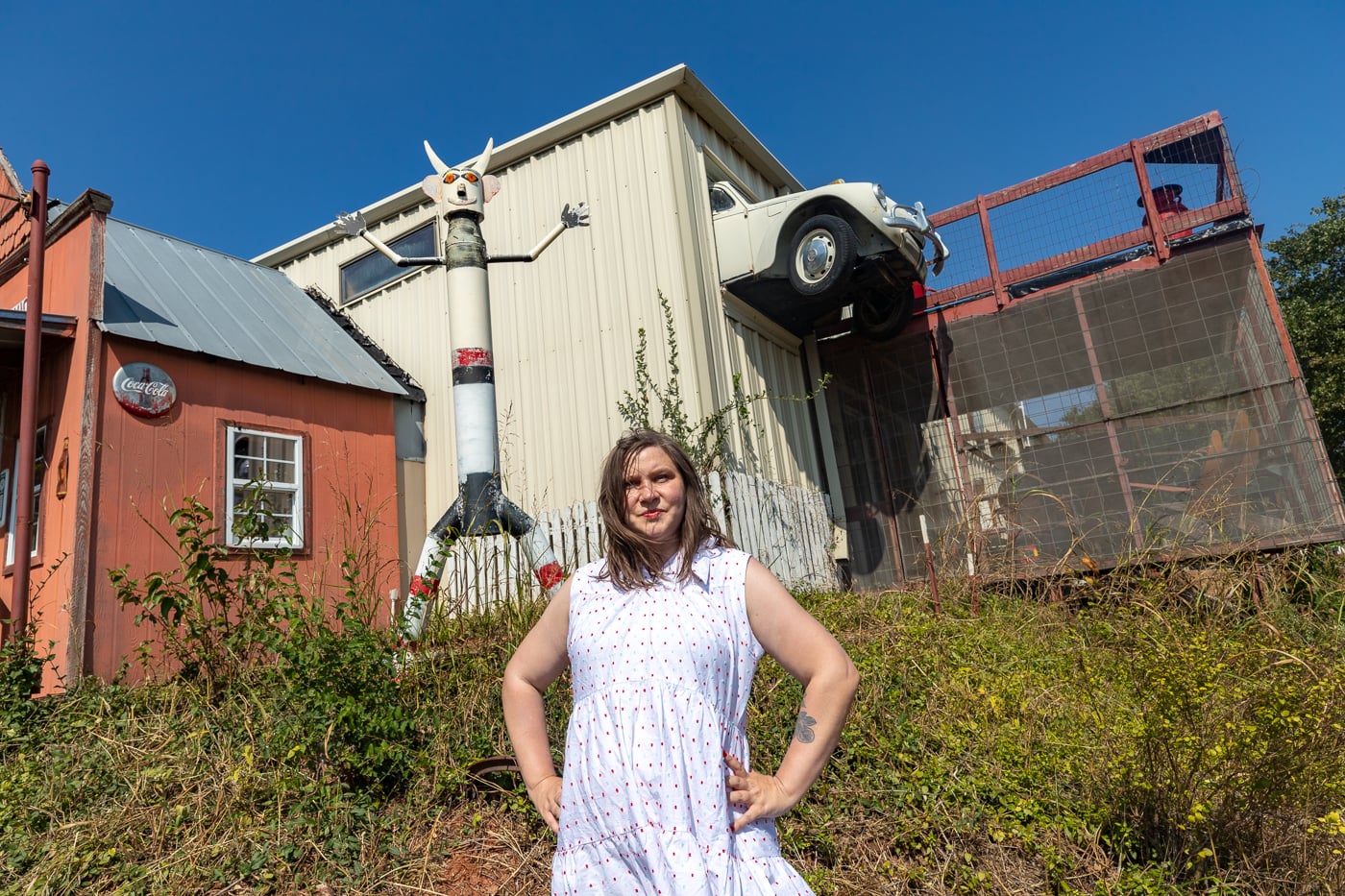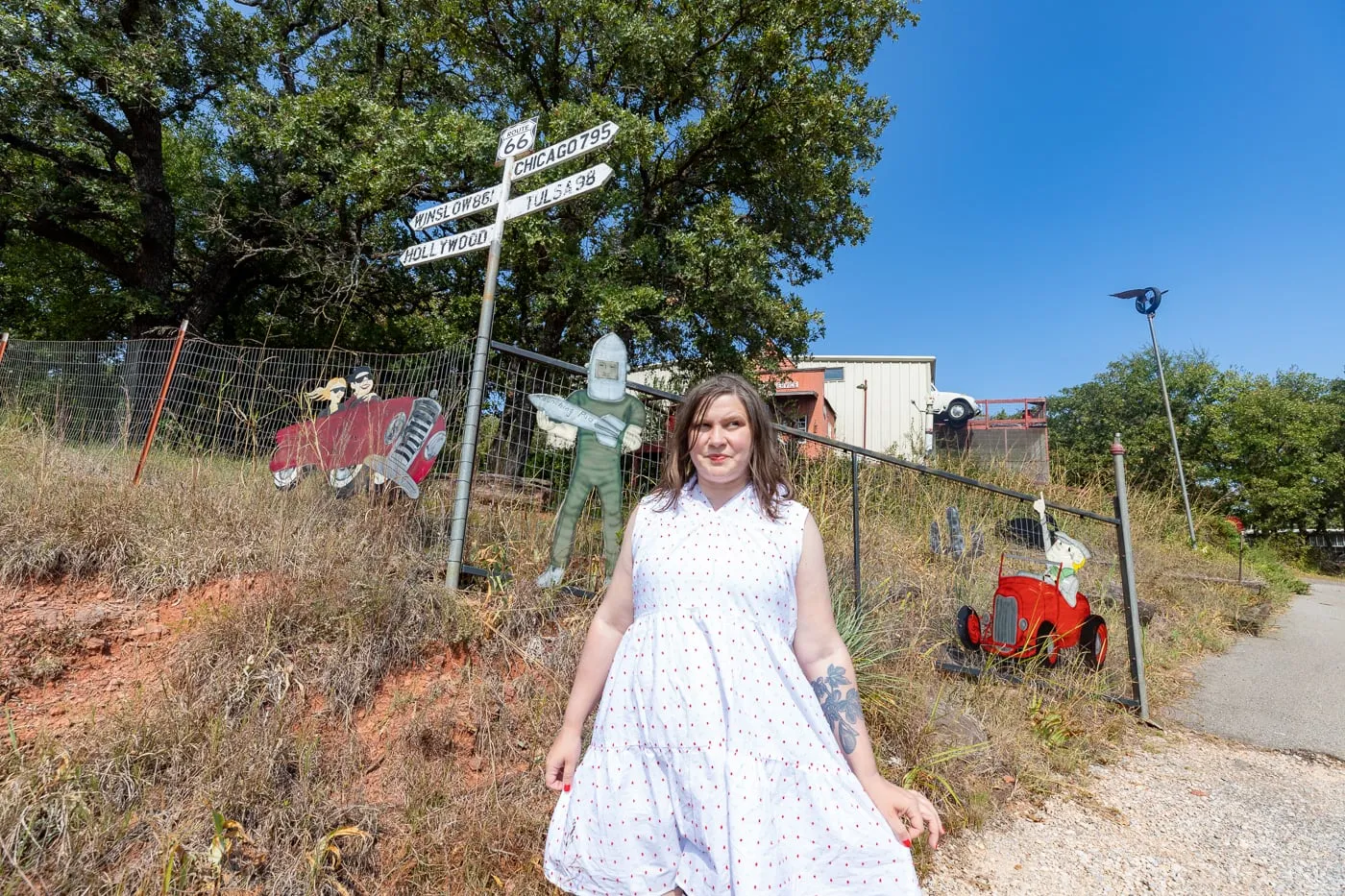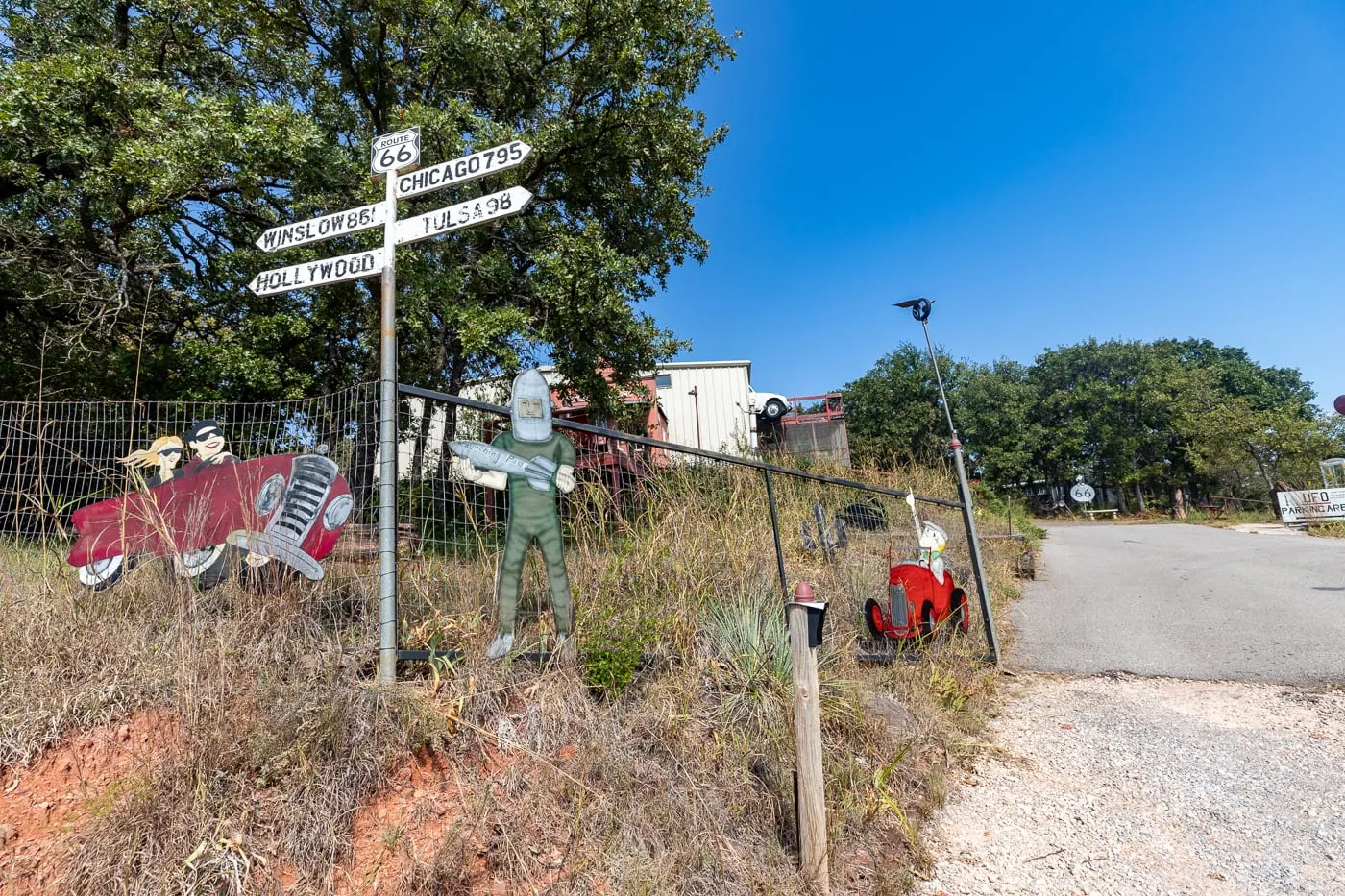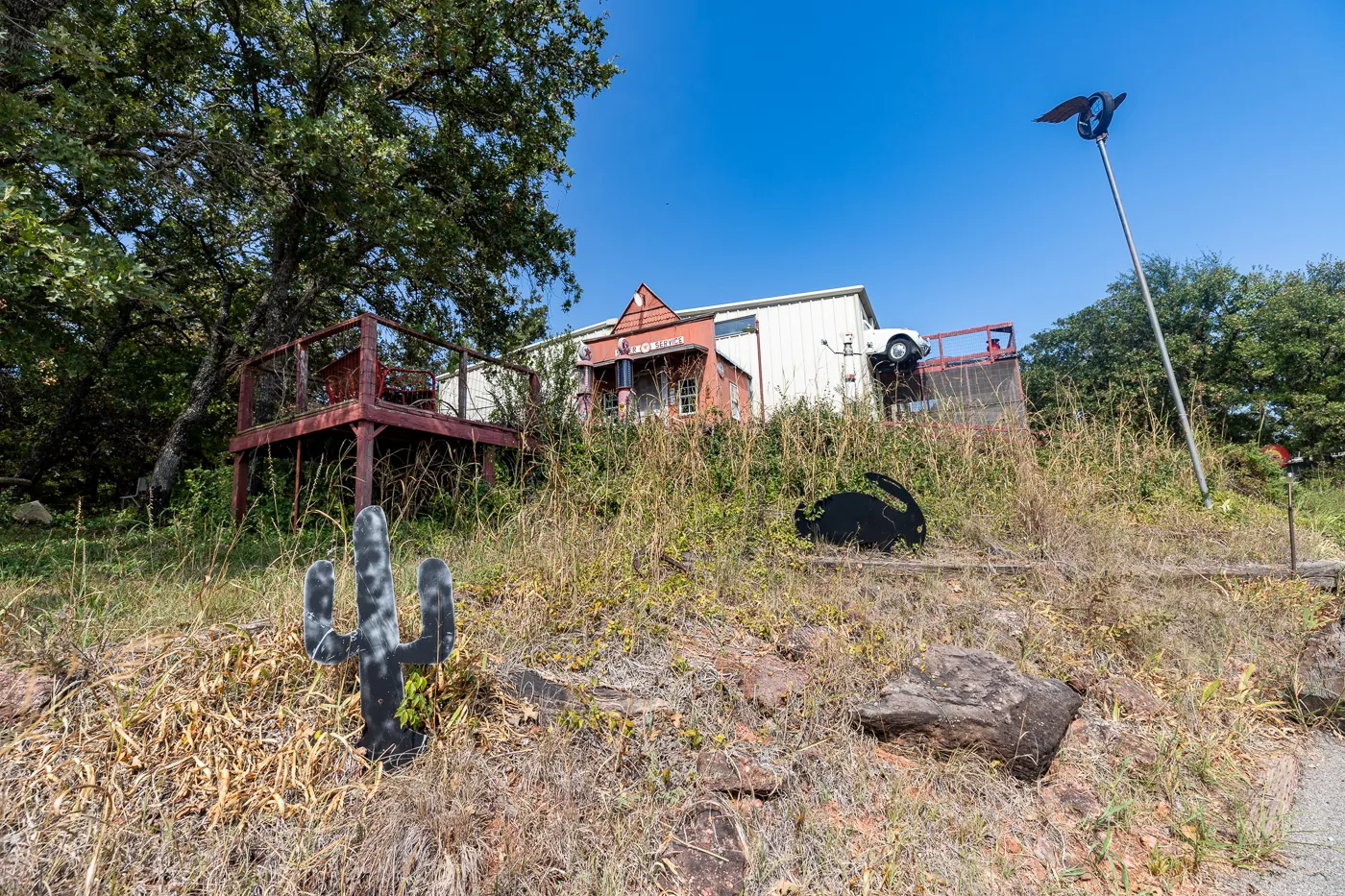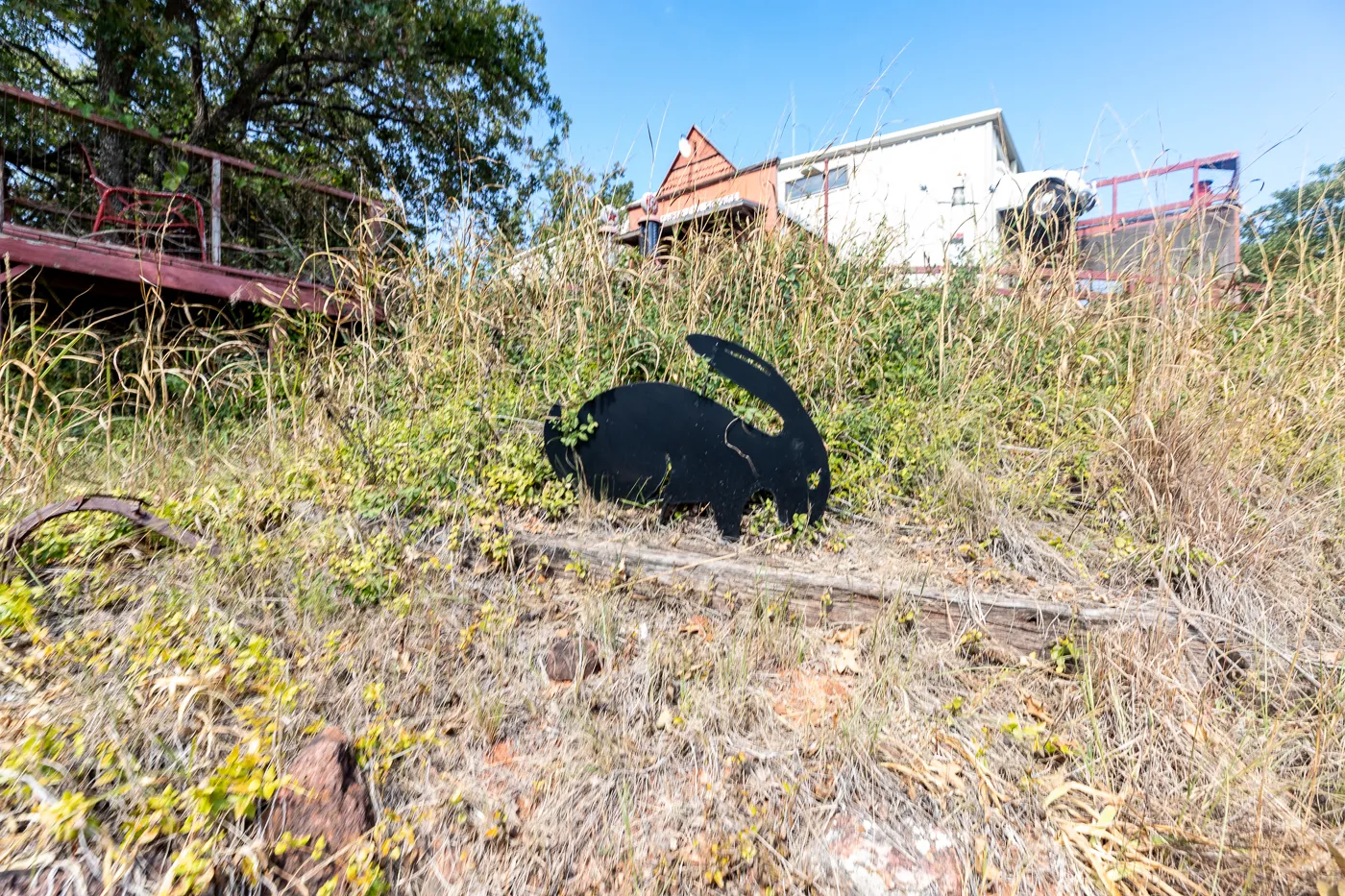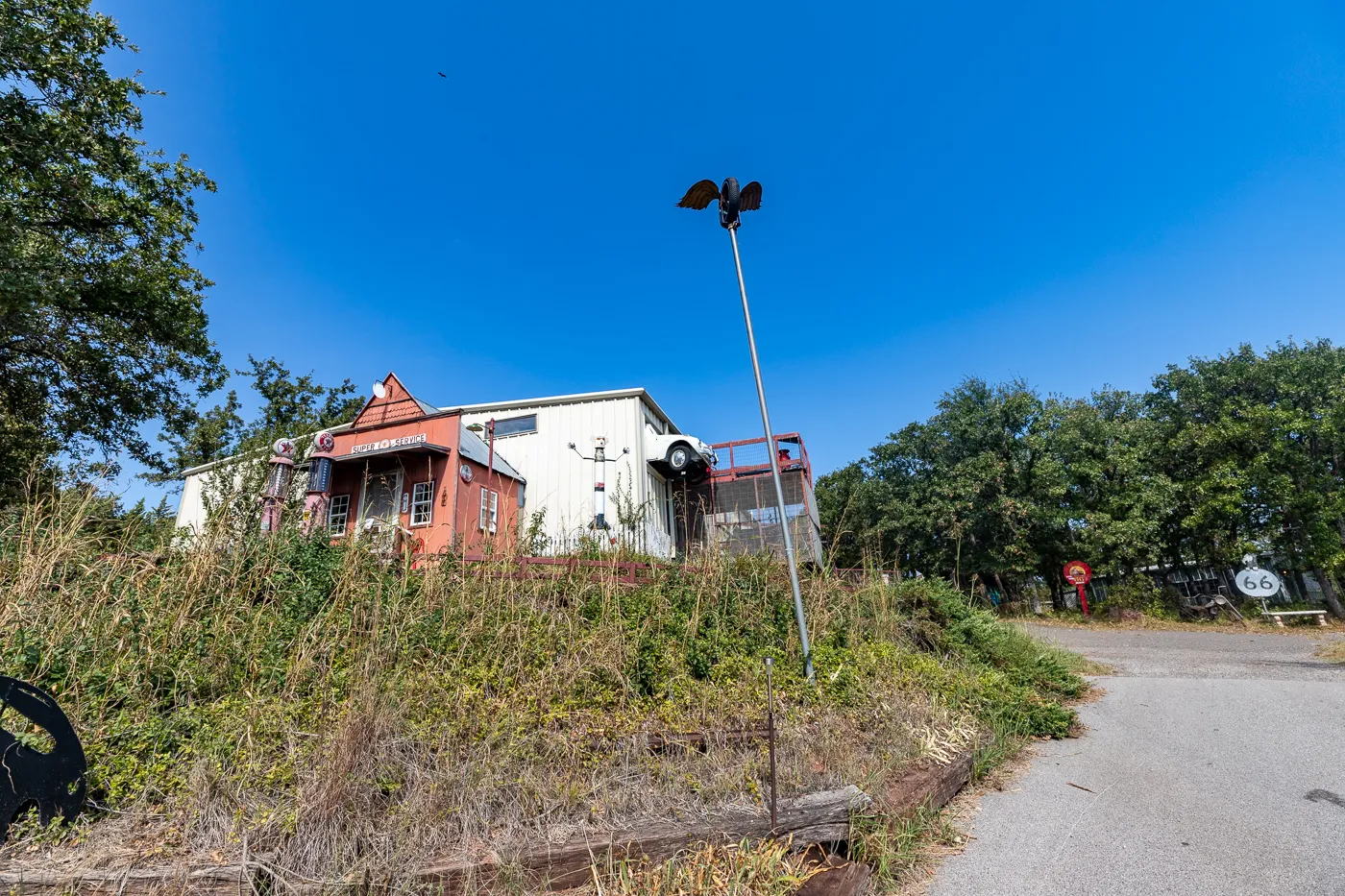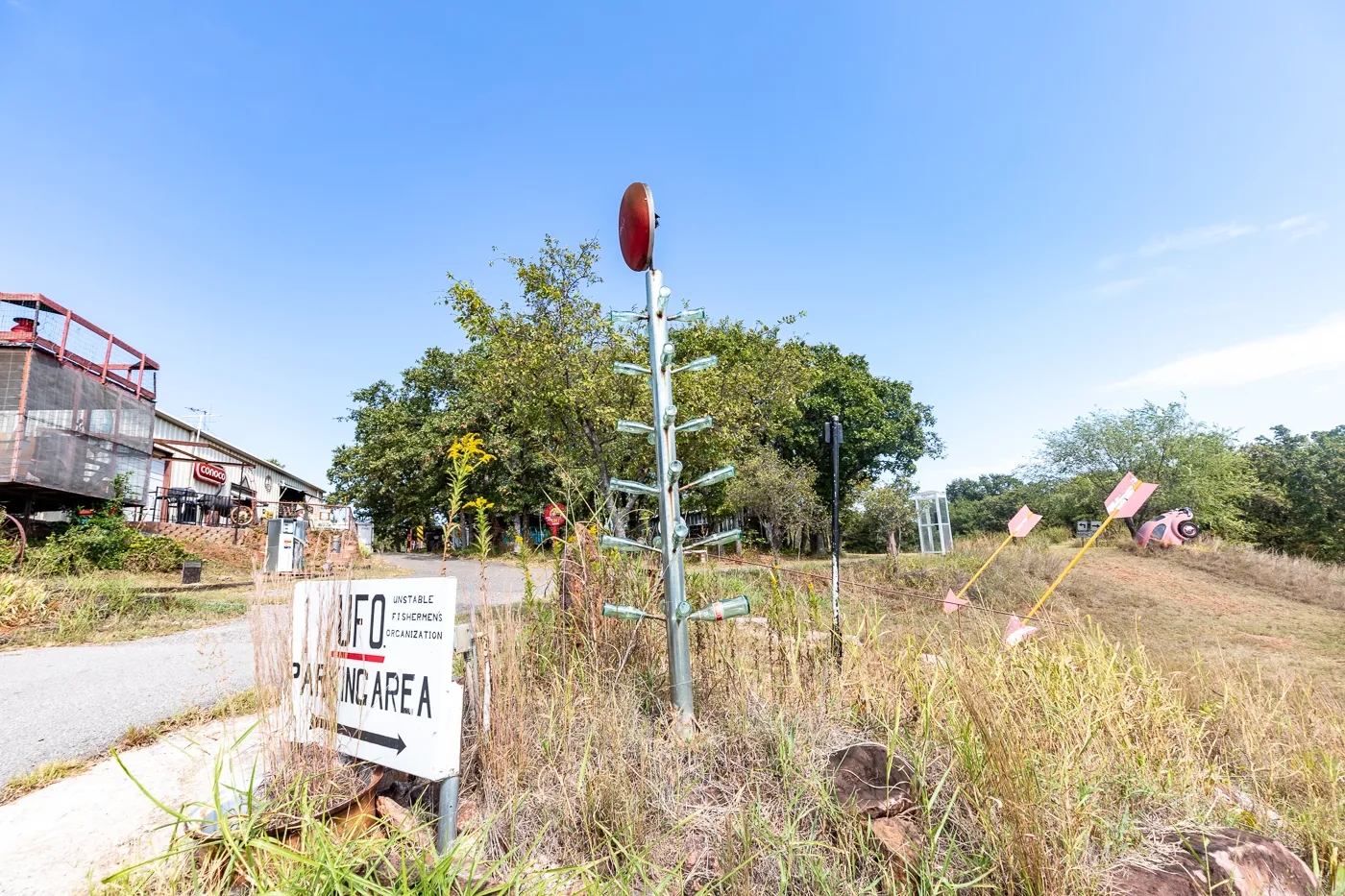 OK County 66 – John's Place
Address: 13441 E Old Hwy 66, Arcadia, OK 73007
Cost: Free to See
Pin this Oklahoma Route 66 roadside attraction: