The Route 66 Food Truck Park opened in February, 2020 and features food trucks with a variety of different cuisines, a full-service bar, and a giant muffler man out front.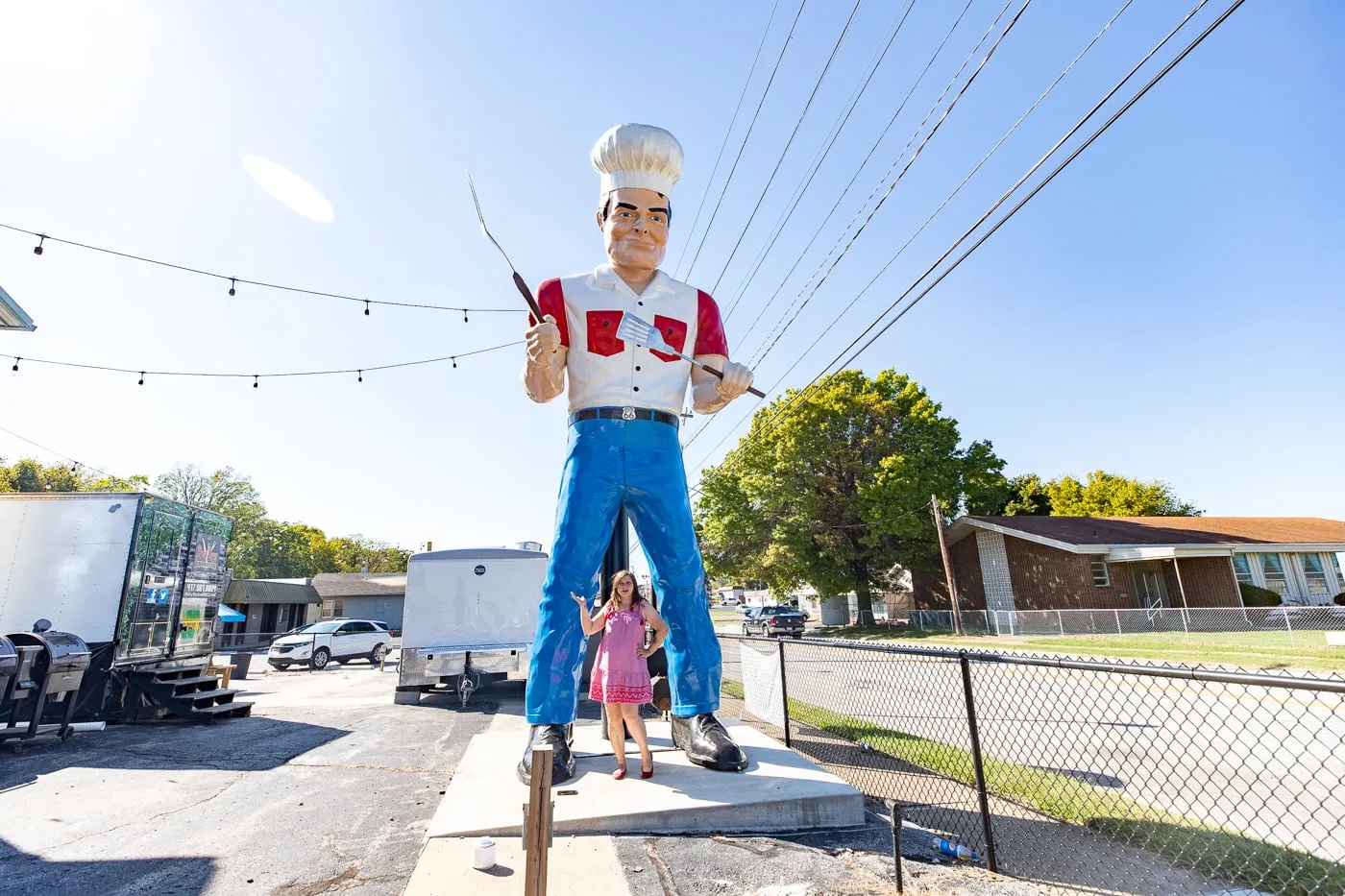 The location is the brainchild of Kirk Wheeler, a local resident who wanted to bring more food options to his neighborhood while celebrating the Mother Road. It has space for up to ten food trucks and has featured everything from unique tacos to barbecue to coffee to vegan eats.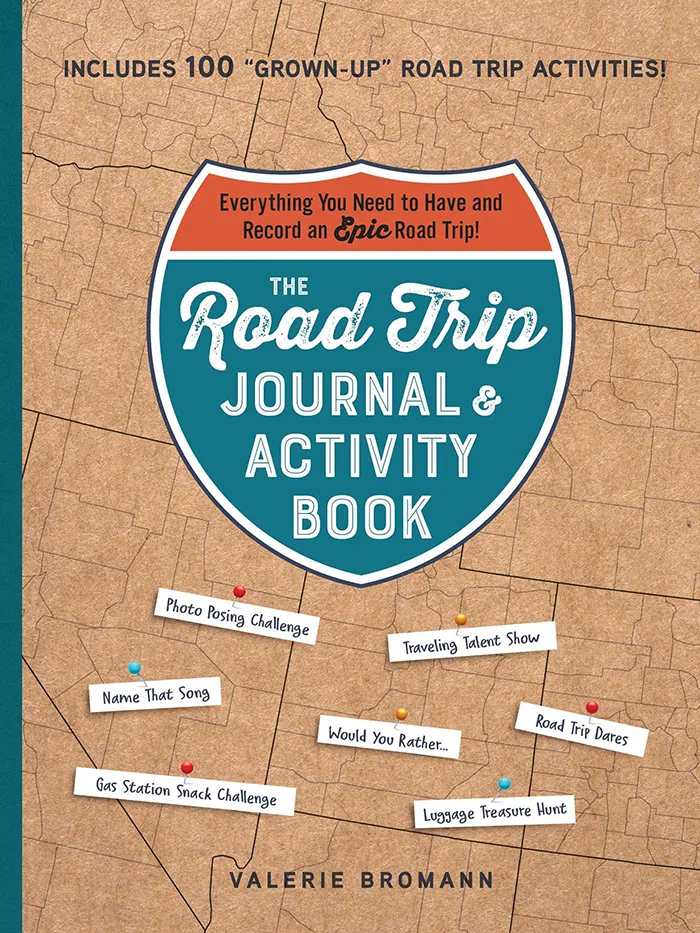 The Road Trip Journal & Activity Book
Everything You Need to Have and Record an Epic Road Trip!
Enjoy fun games and challenges to pass the time on your next road trip and have a keepsake to look back on for years to come with this entertaining must-have for your next vacation.
Out front is a familiar yet not so familiar site to road trippers: a muffler man. But this one isn't an original. The Chef Muffler Man wears blue pants, a red and white top, a tall white chefs hat, and holds a giant spatula and carving fork. The roadside attraction was created specifically for the spot by fiberglass artist Mark Cline, who uses molds of original muffler men to create new attractions.
I'll give this Missouri Route 66 roadside attraction a chef's kiss!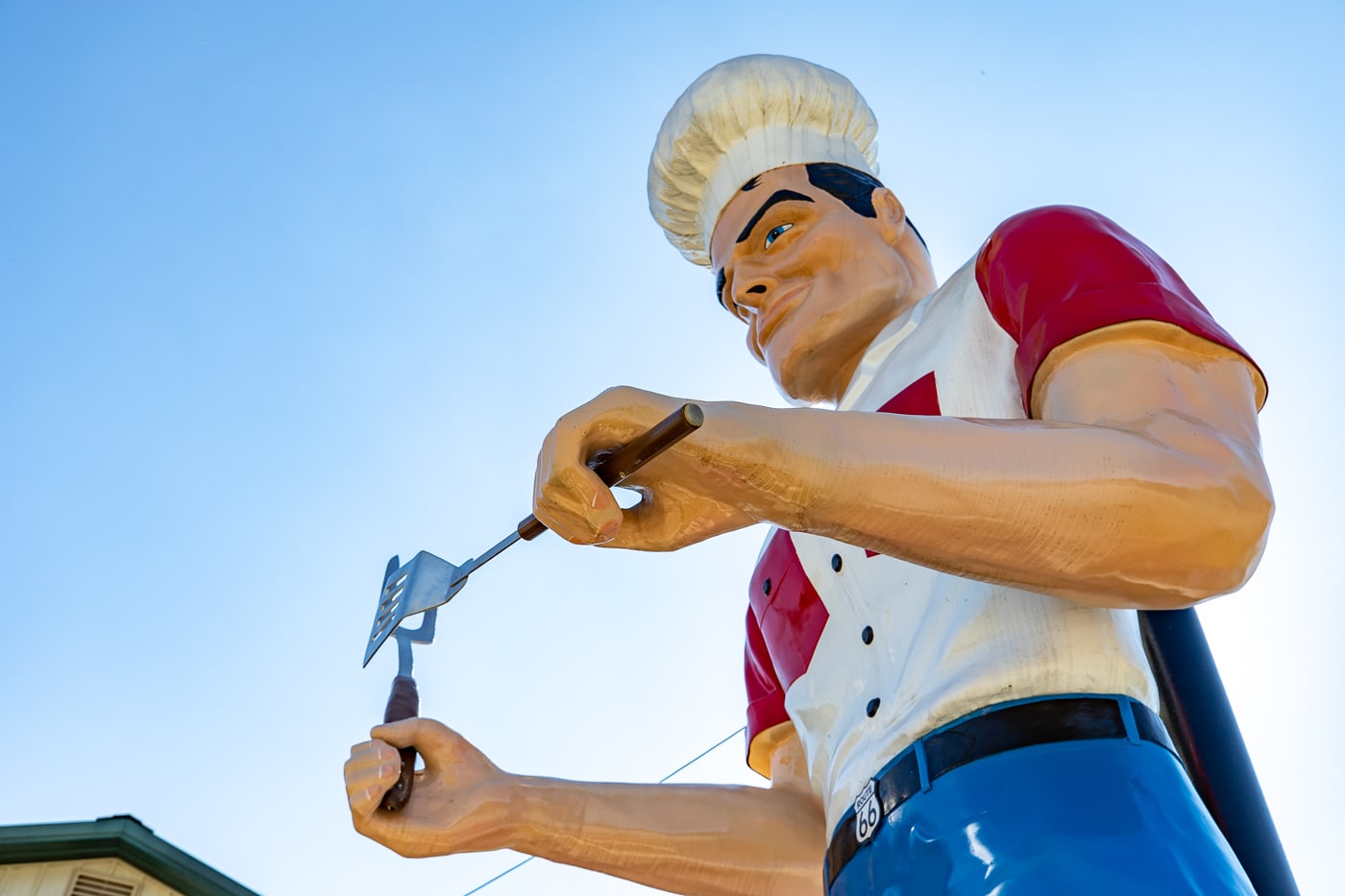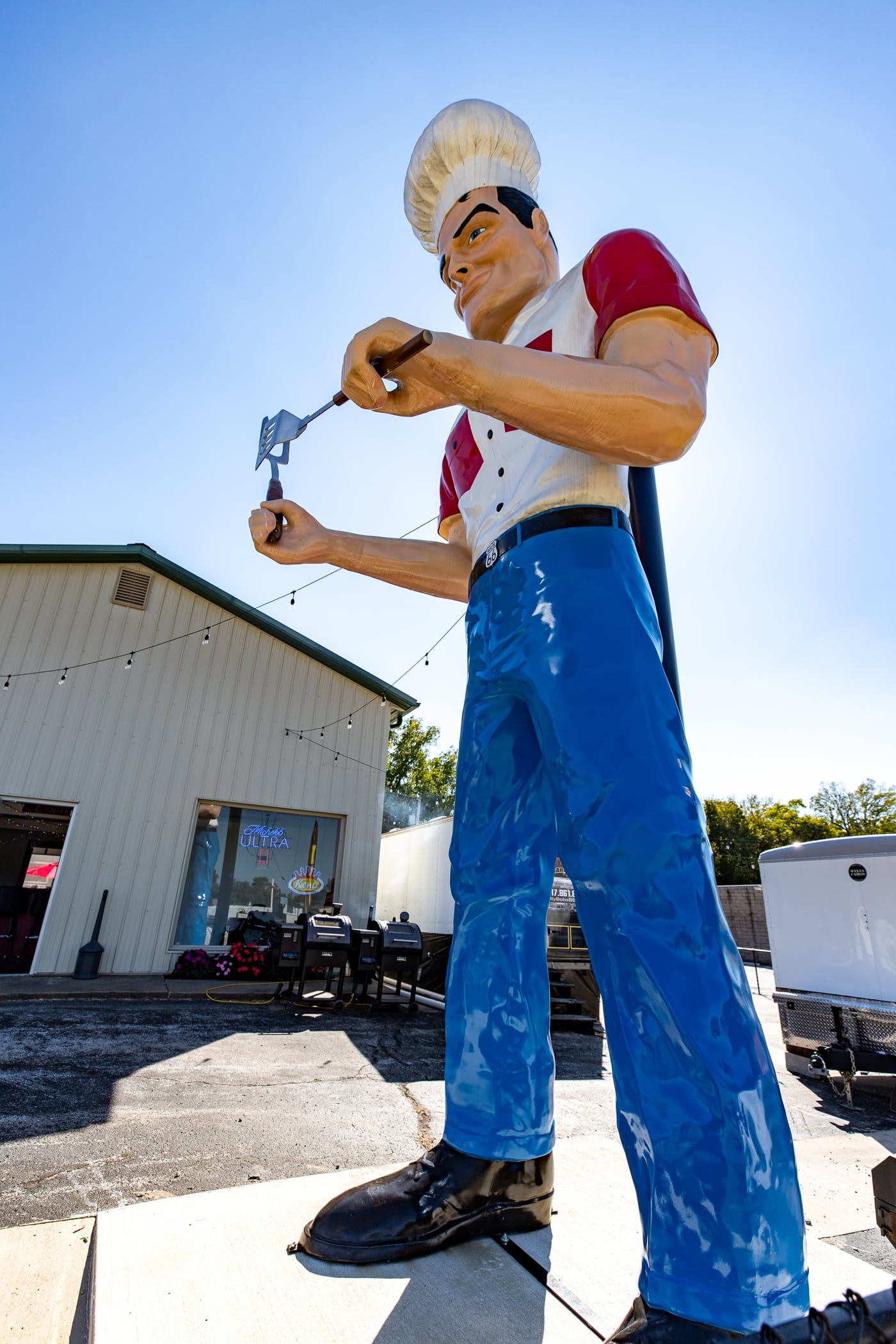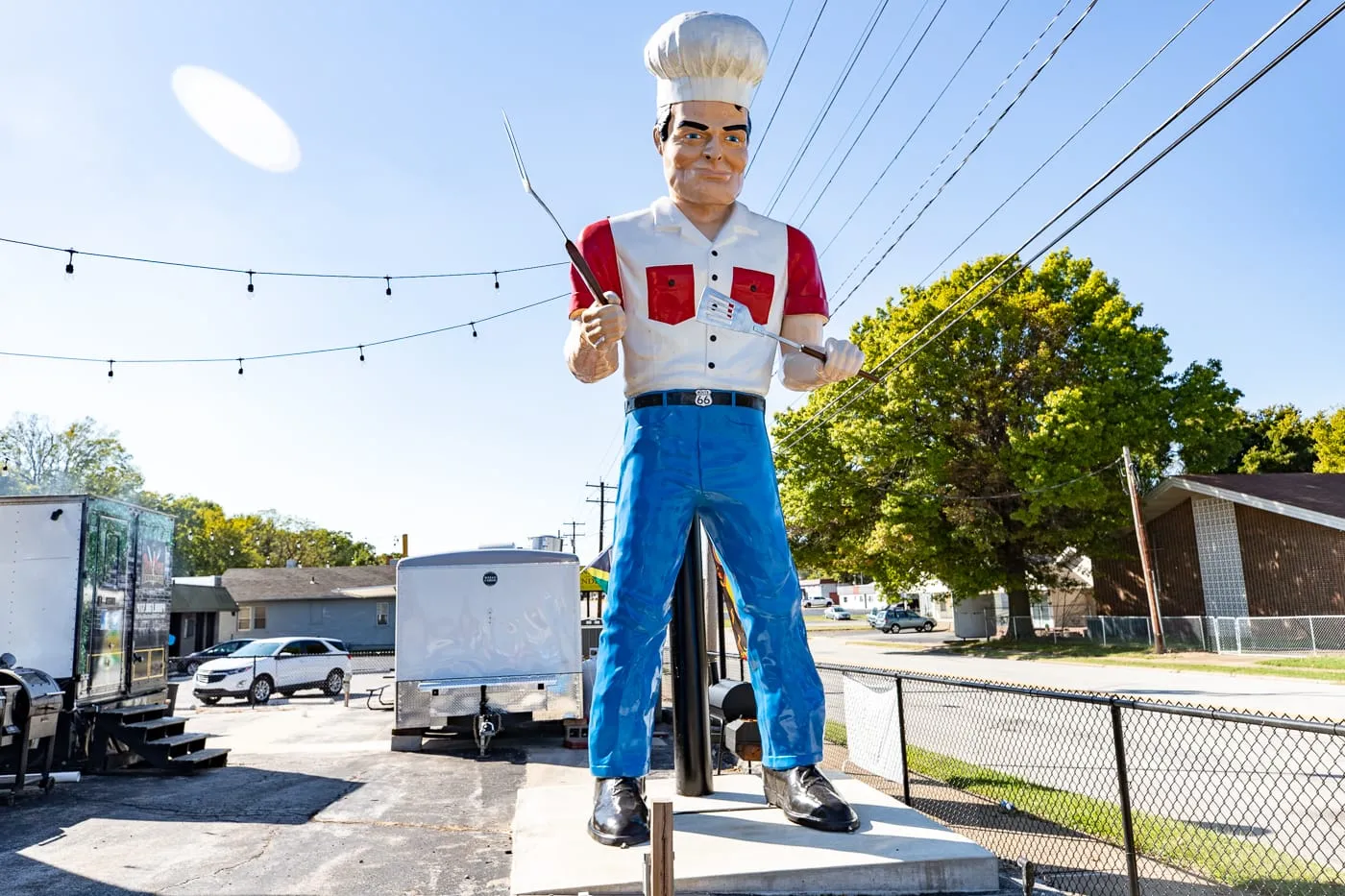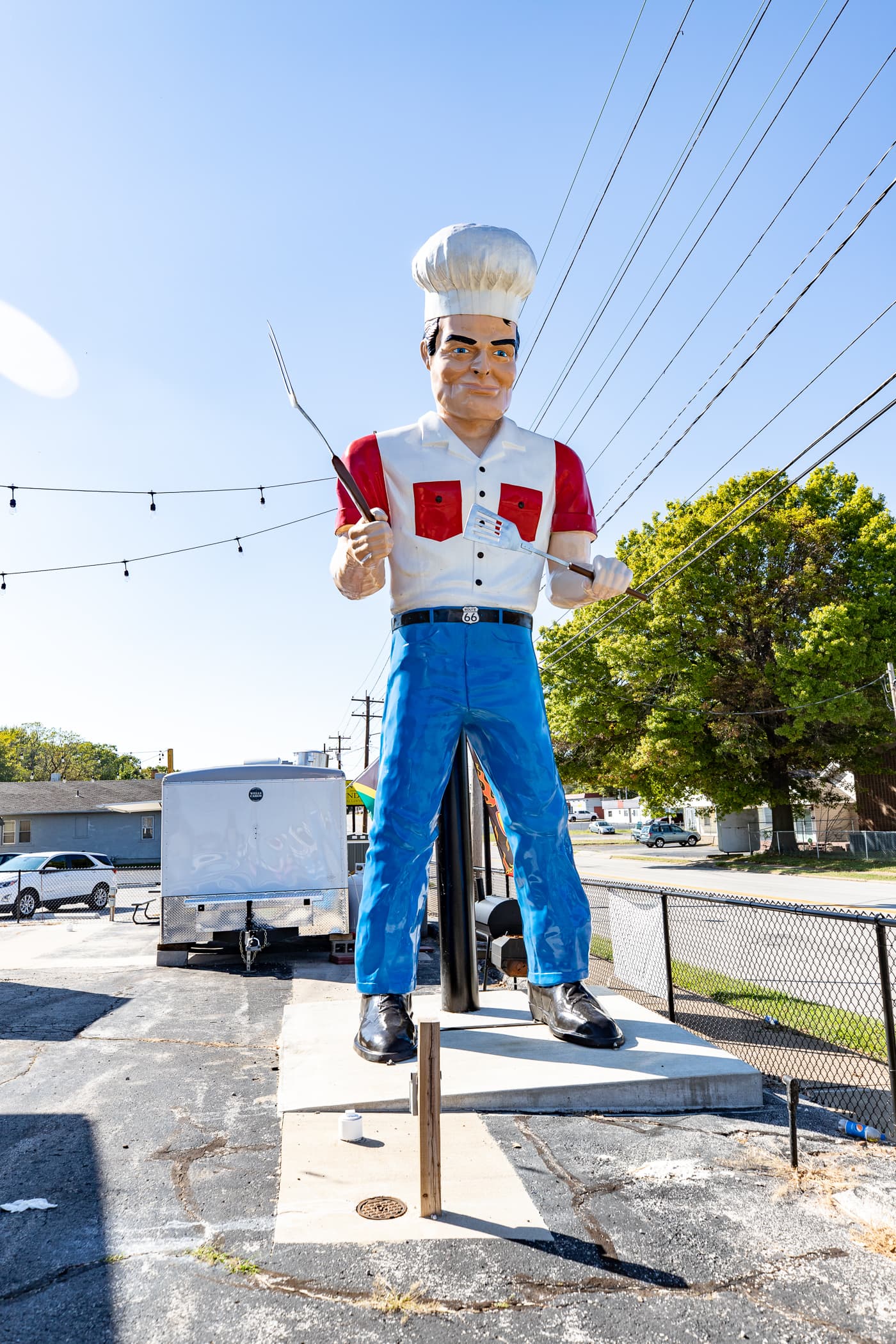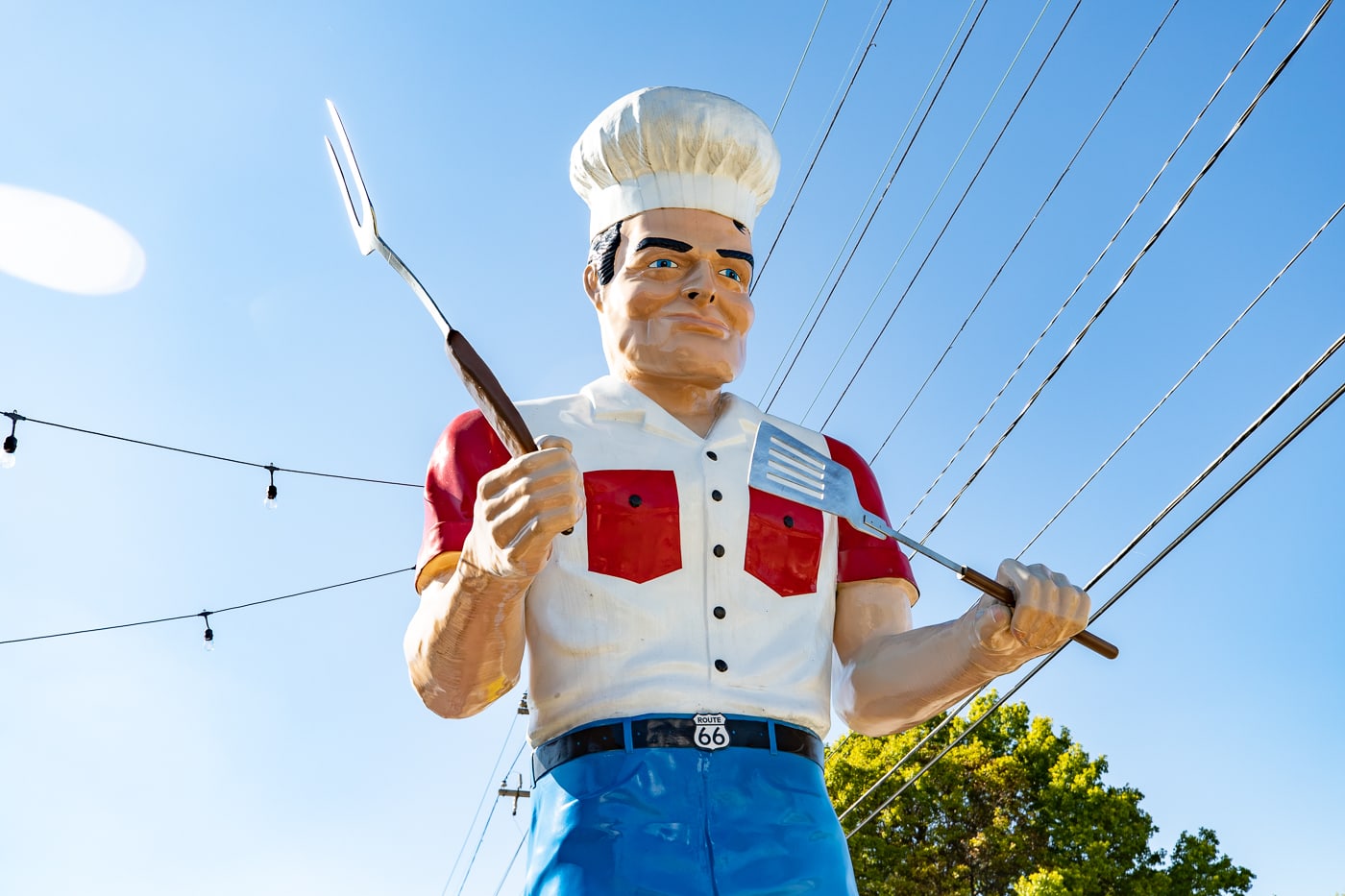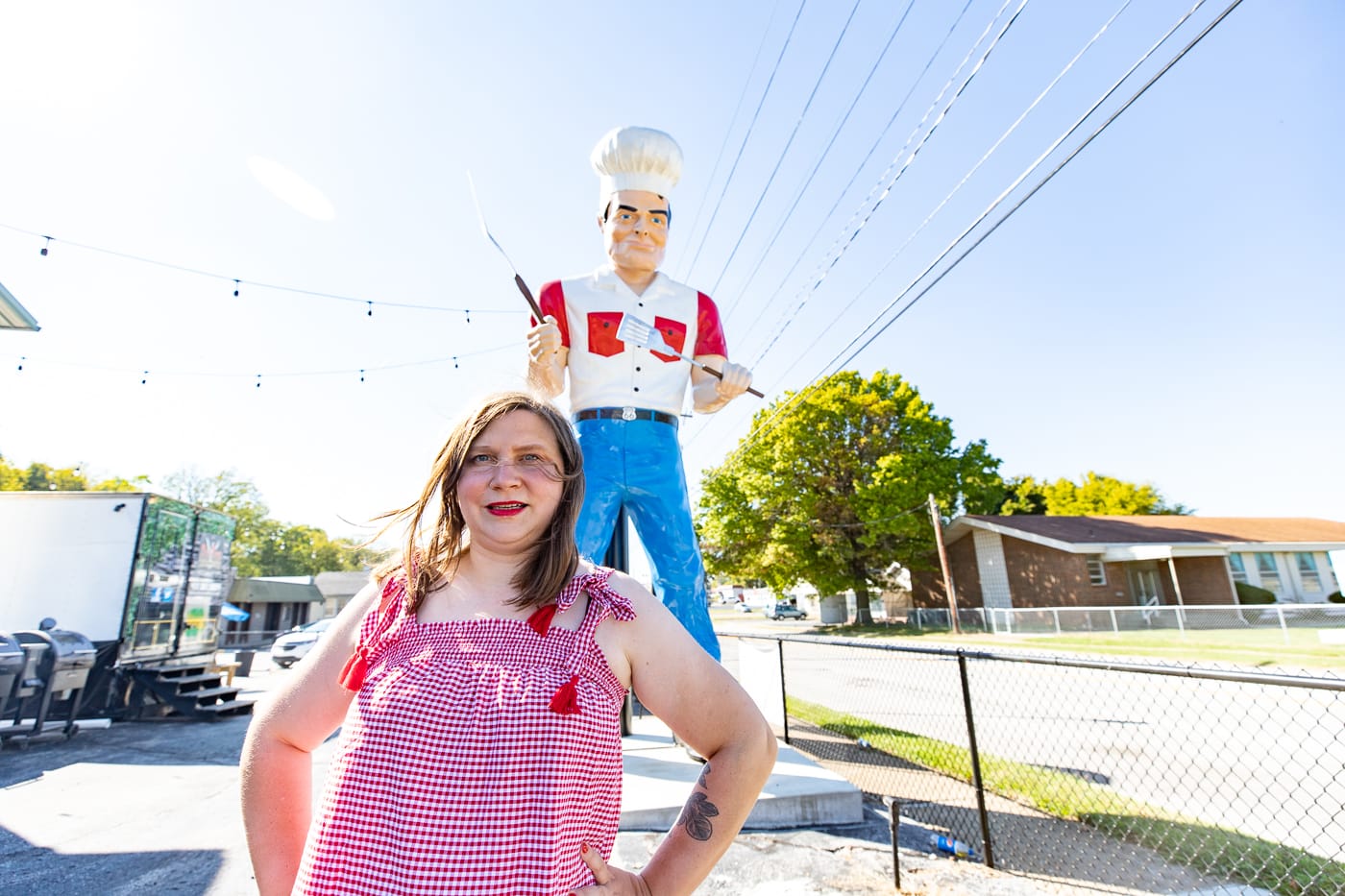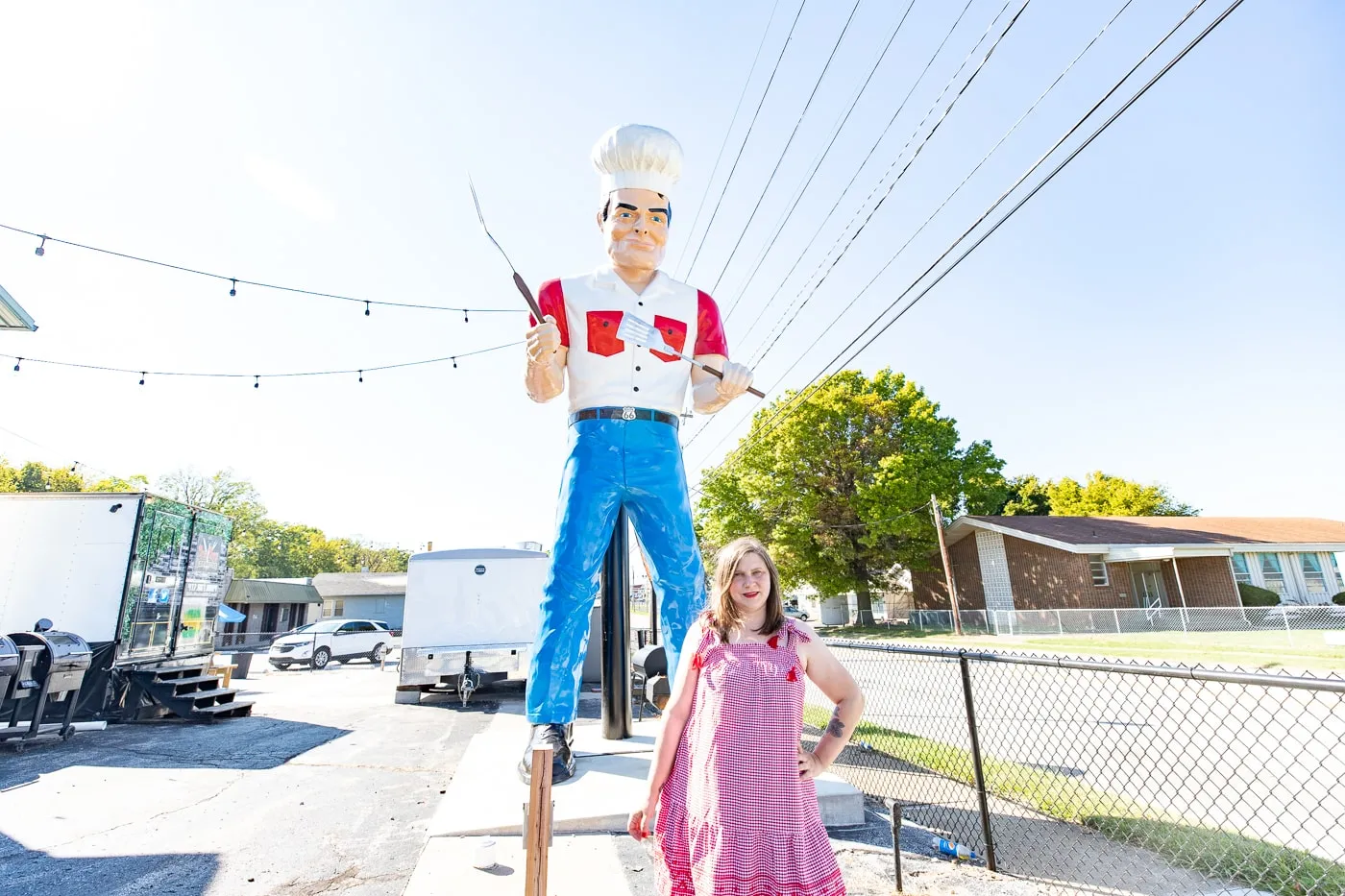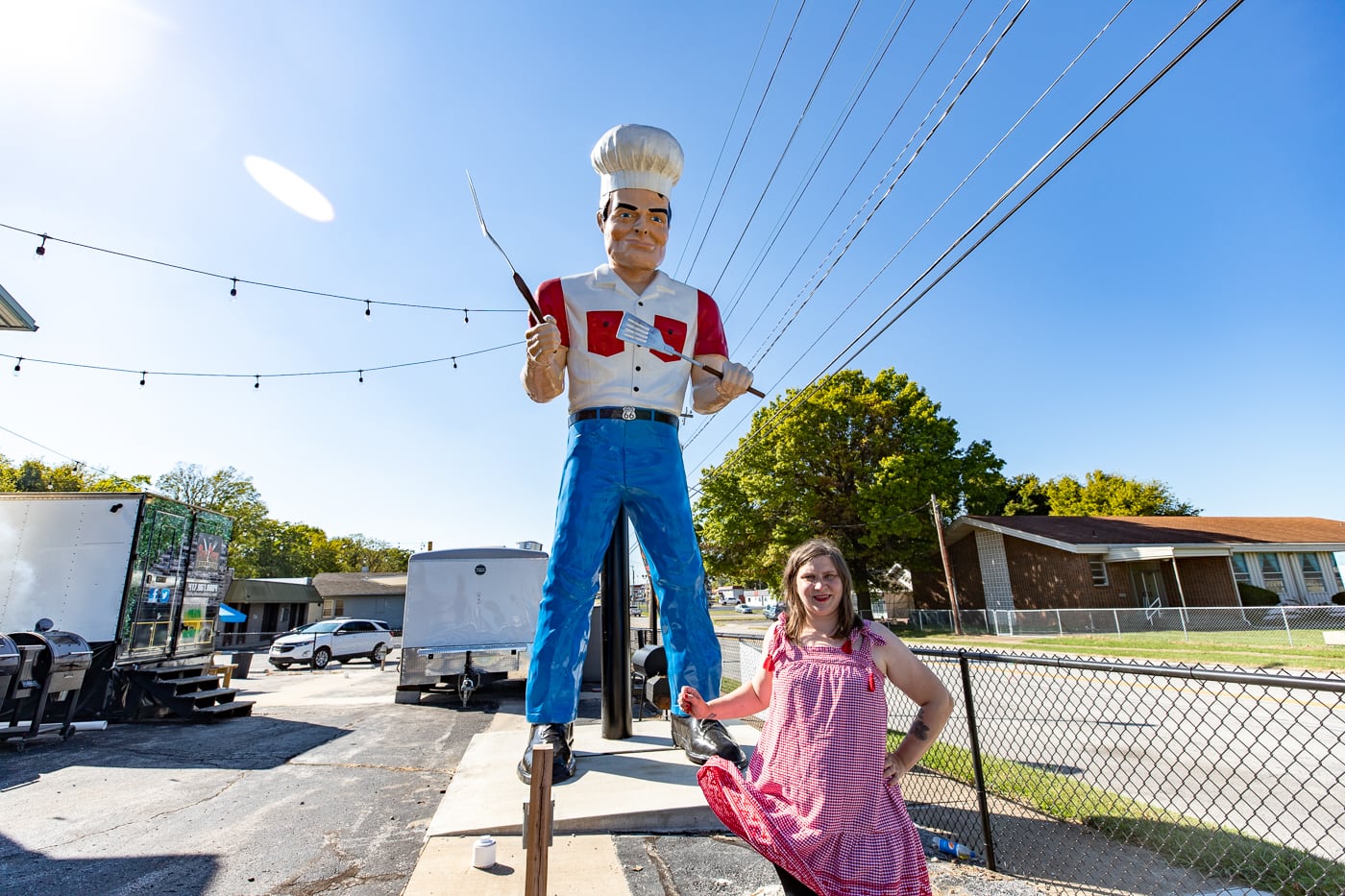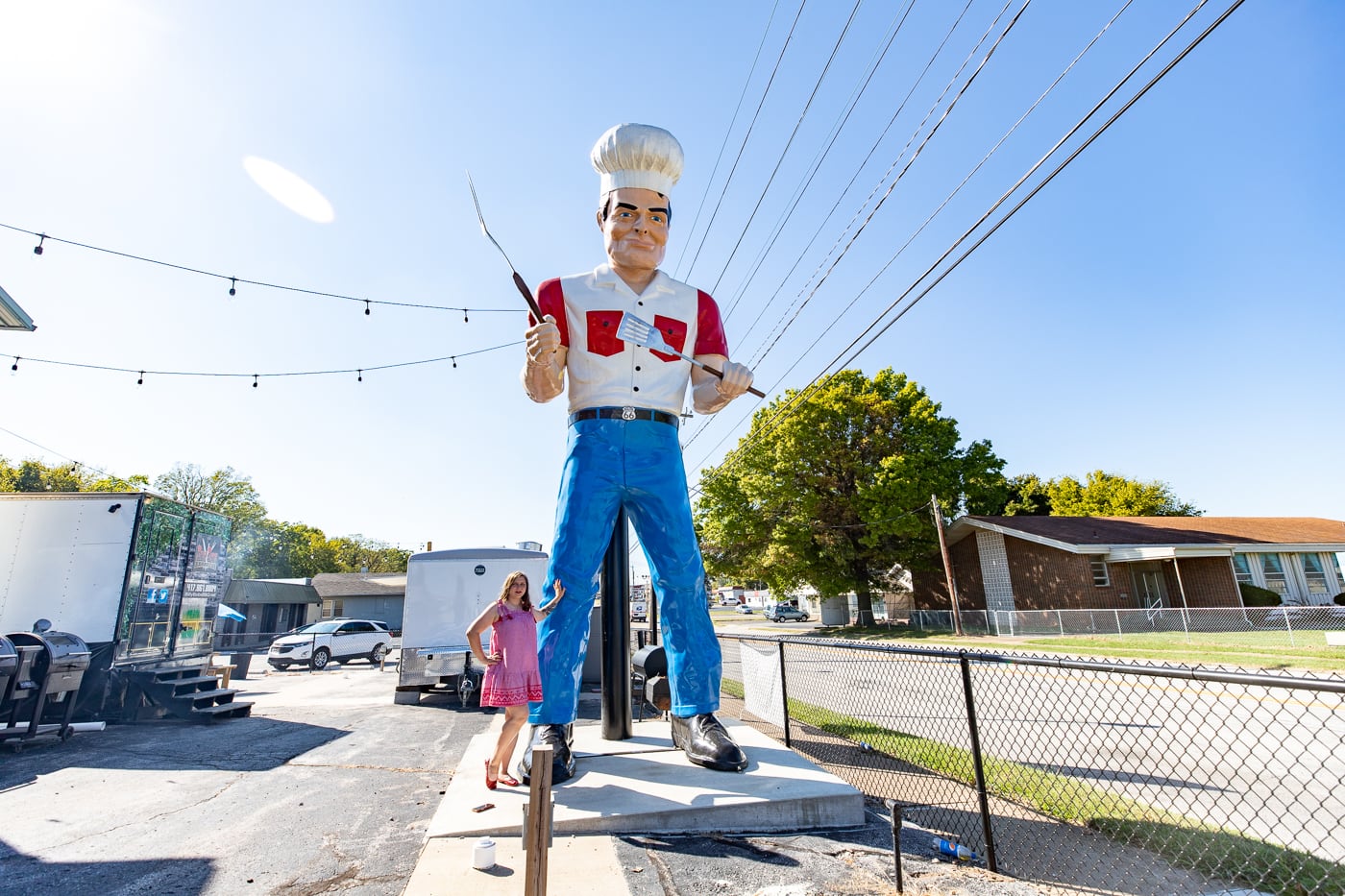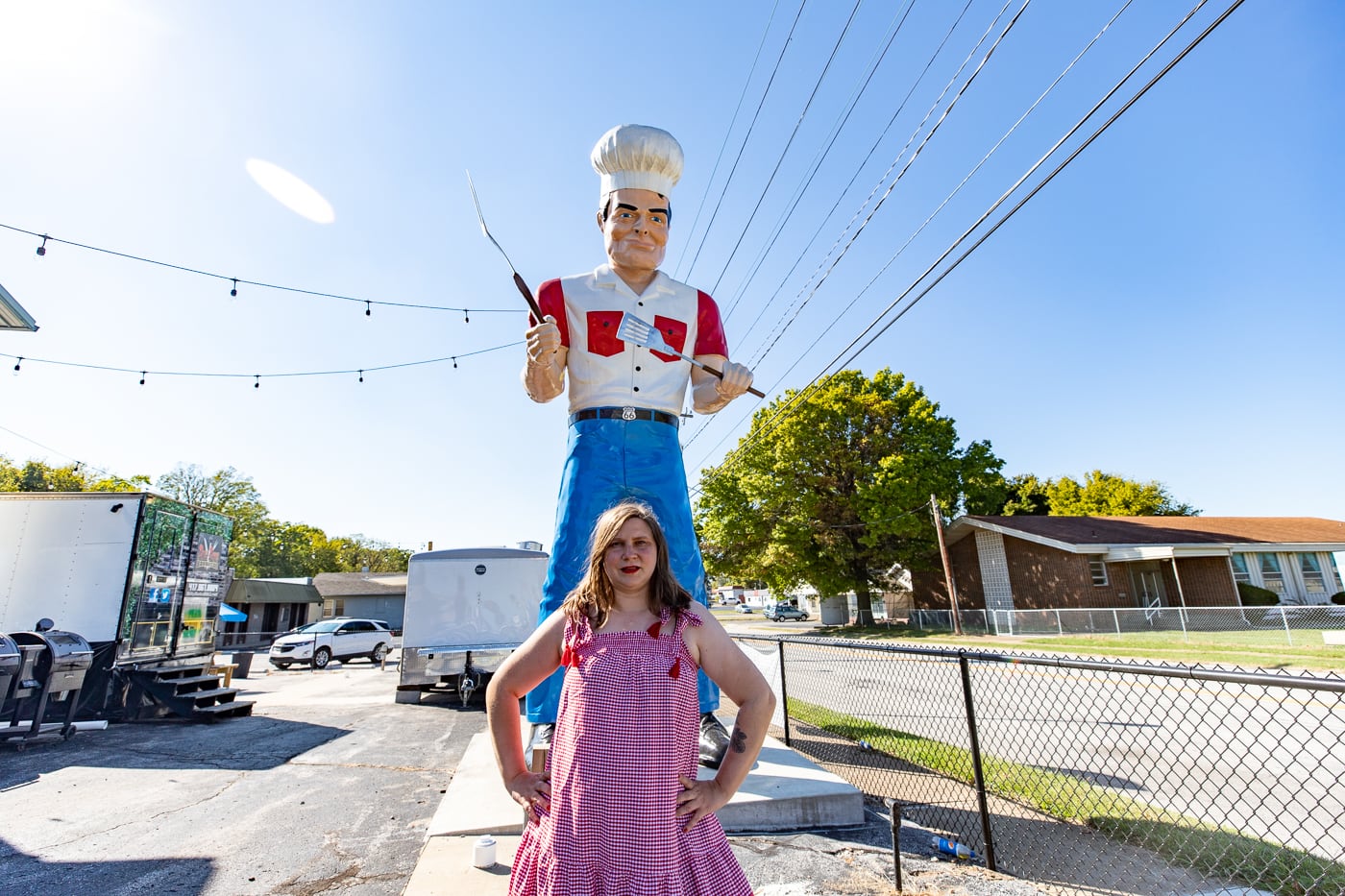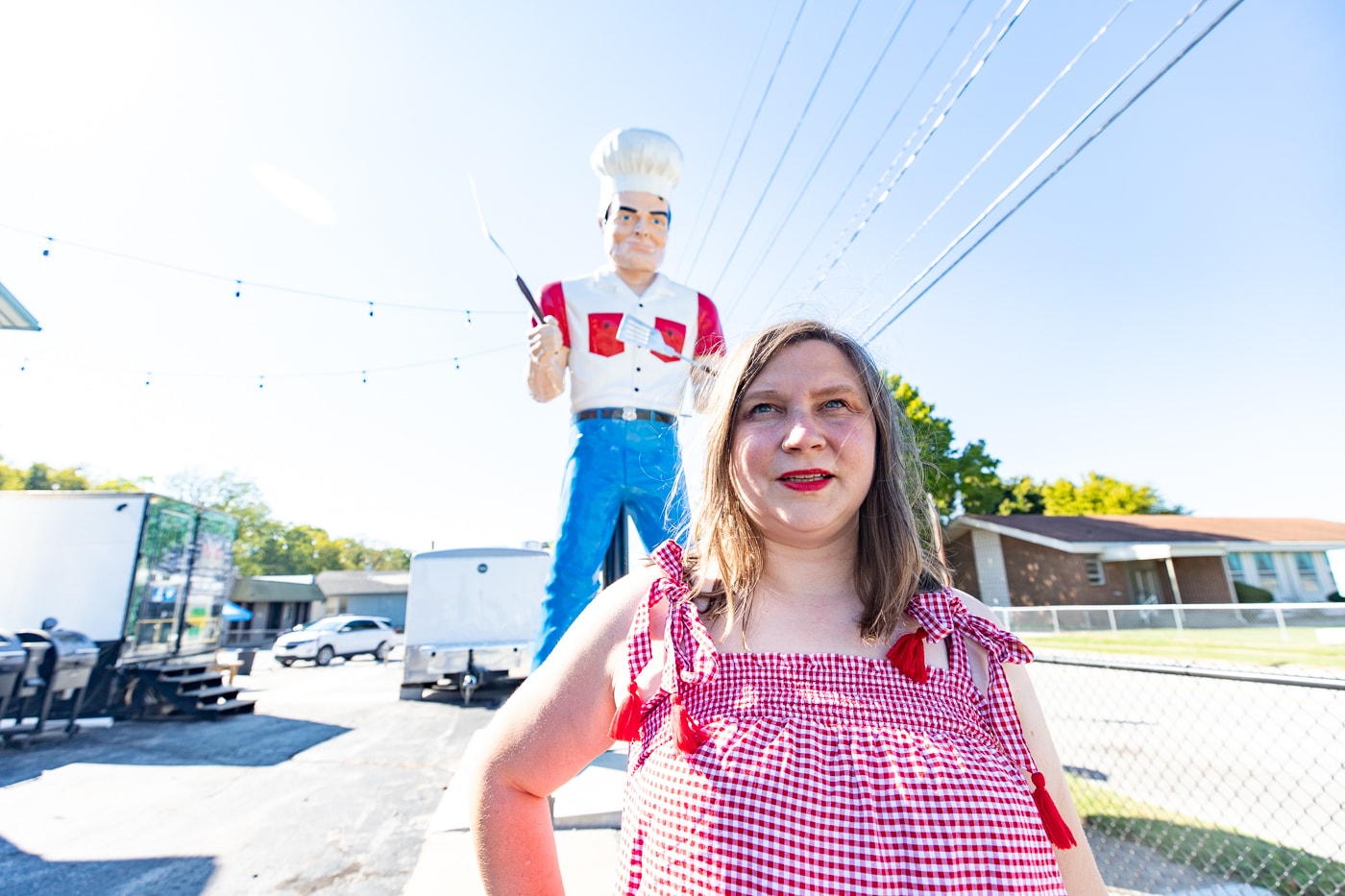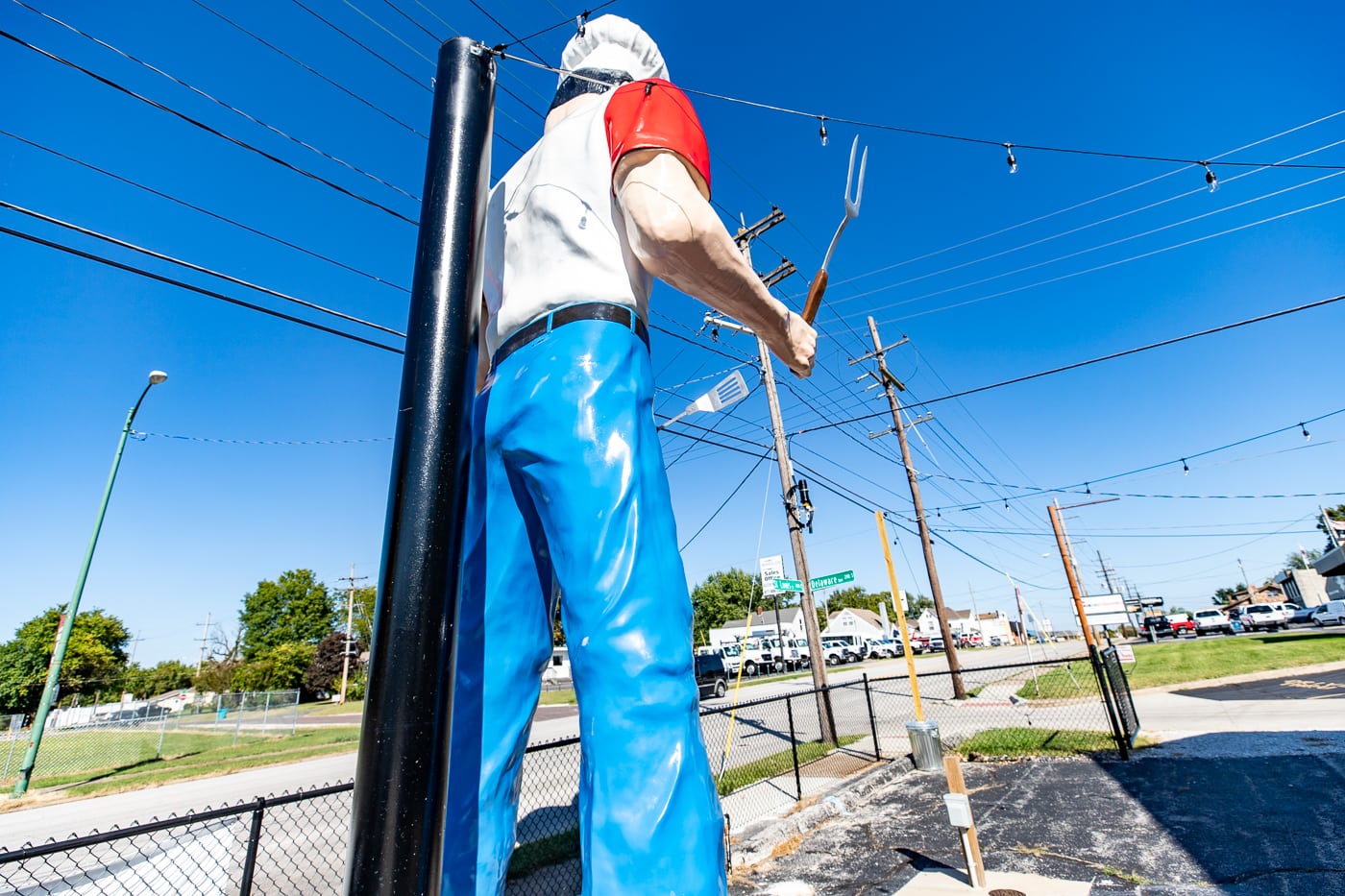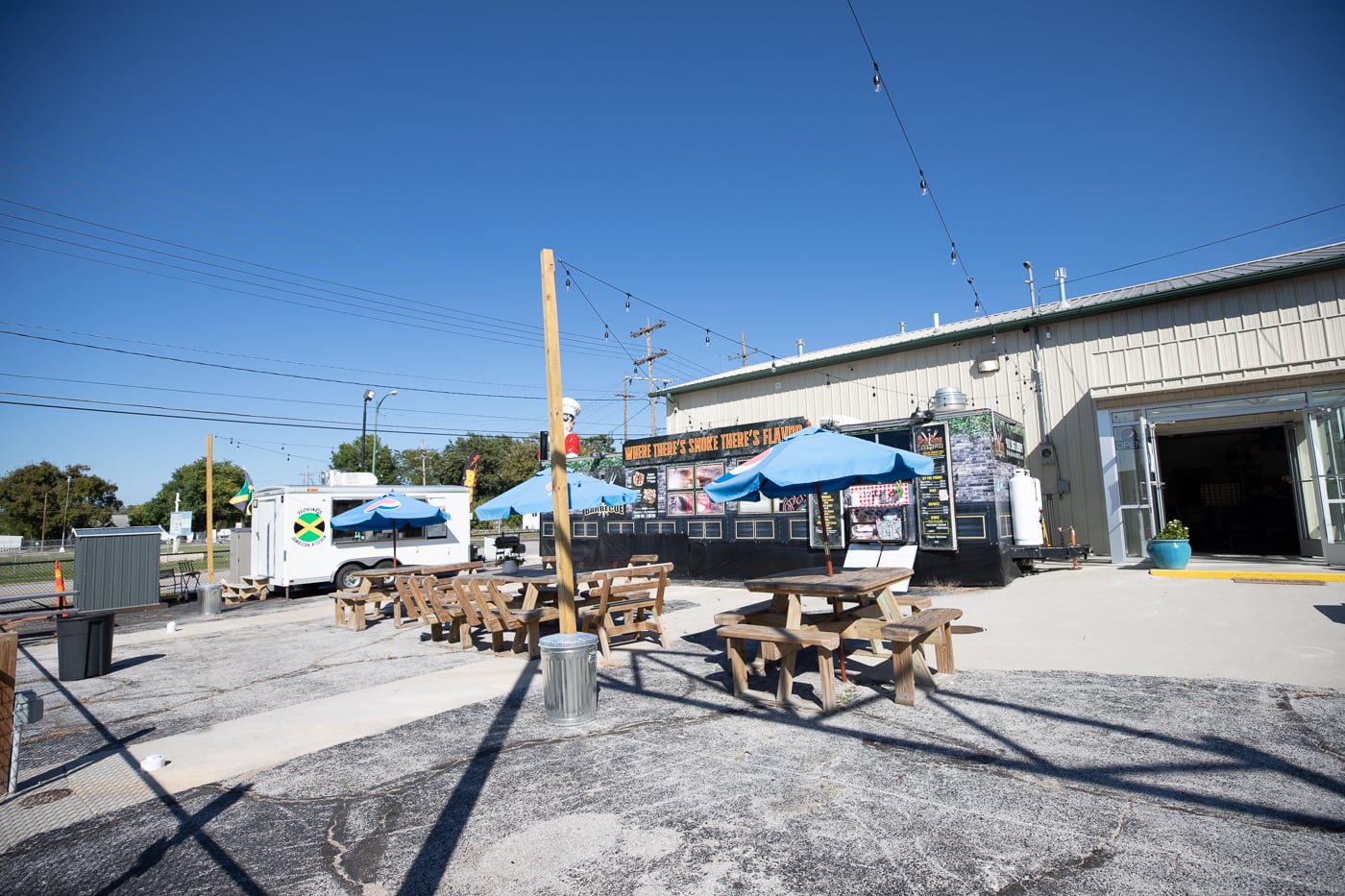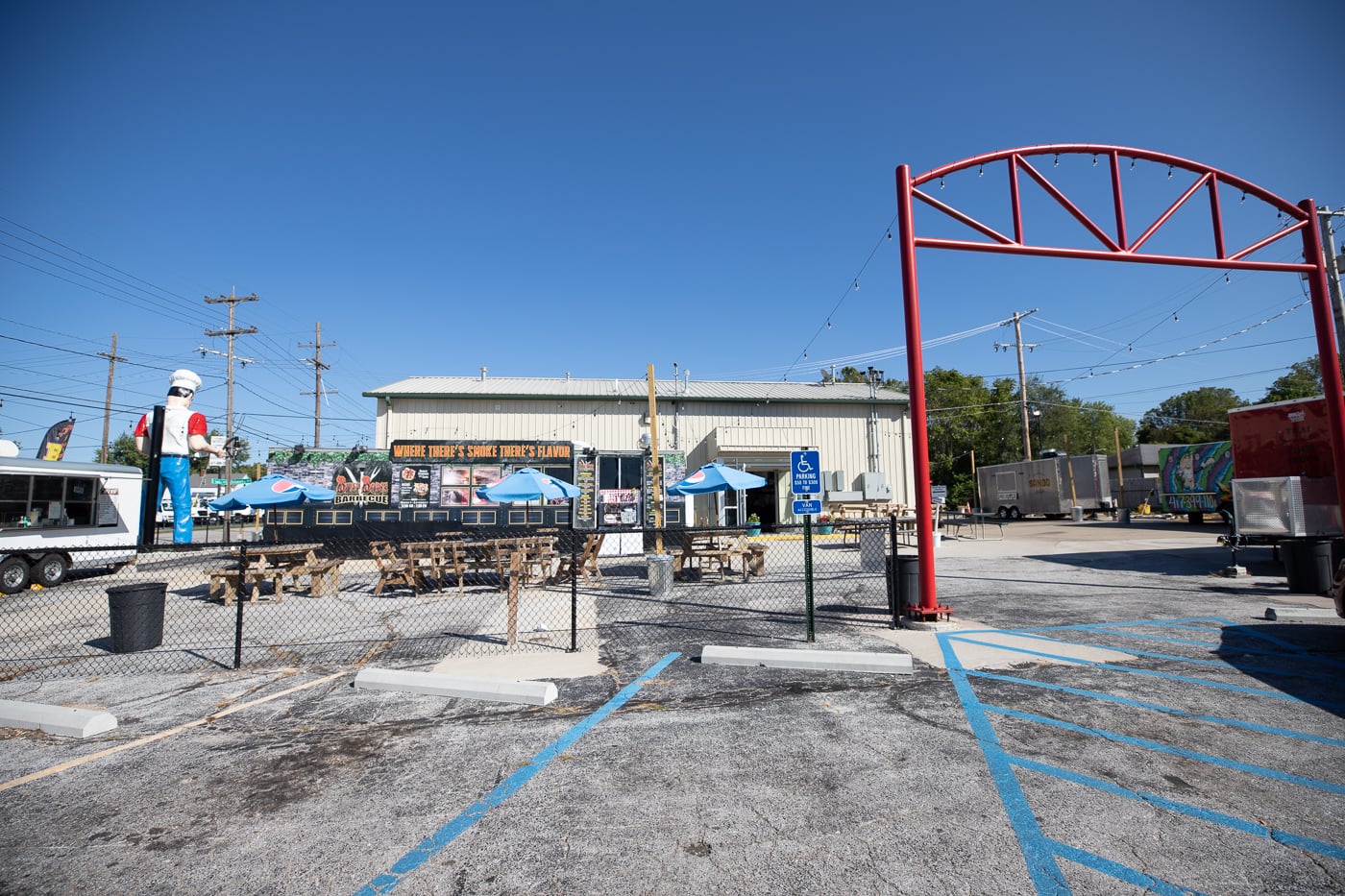 While traveling in Springfield, Missouri check out these other local roadside attractions: the Birthplace of Route 66 Roadside Park, the World's Largest Fork, and Red's Giant Hamburg. And then head down the street for a good night's sleep at the Best Western Route 66 Rail Haven hotel (don't forget to book the Elvis Suite!).
Route 66 Food Truck Park & Chef Muffler Man
Address: 1530 E St Louis St, Springfield, MO 65802
Cost: Free to see, food costs vary
Hours: 11am-9pm daily
Pin this Missouri Route 66 roadside attraction: