Have you met my significant otter? No? Well let me introduce you! This is Otto the Otter, a giant otter statue who lives at Grotto Park in Fergus Falls, Minnesota. Trust me: this roadside attraction is like no otter you will ever see!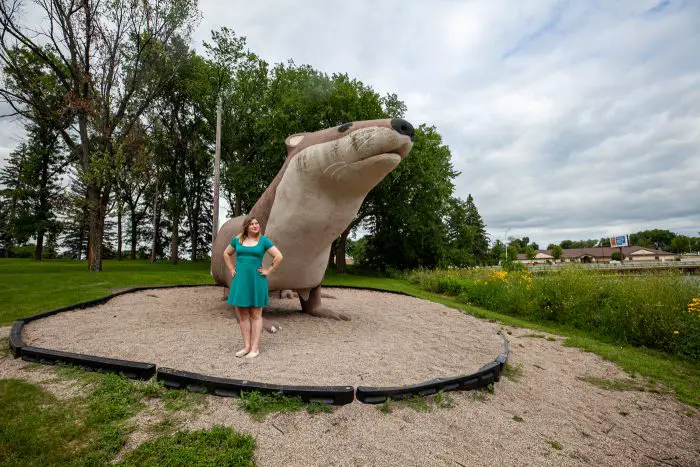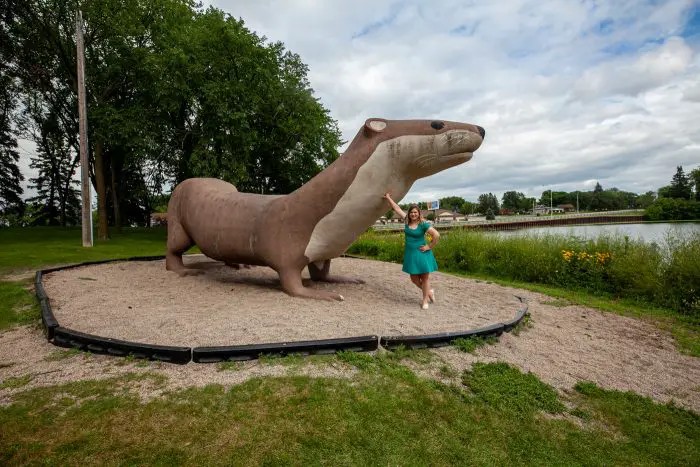 This big otter was constructed in 1972 by students at Fergus Falls High School, with the help of local metal artist Steve Jaenisch. Made from a frame of metal rods and covered in concrete and paint, the sculpture was built to commemorate the centennial founding of Fergus Falls. This roadside attraction now serves as a mascot for the town (which is only fitting, as the town is located in Otter Tail County on Otter Tail River). At 15-feet tall and 40-feet wide, this large concrete mammal is certainly the world's largest otter.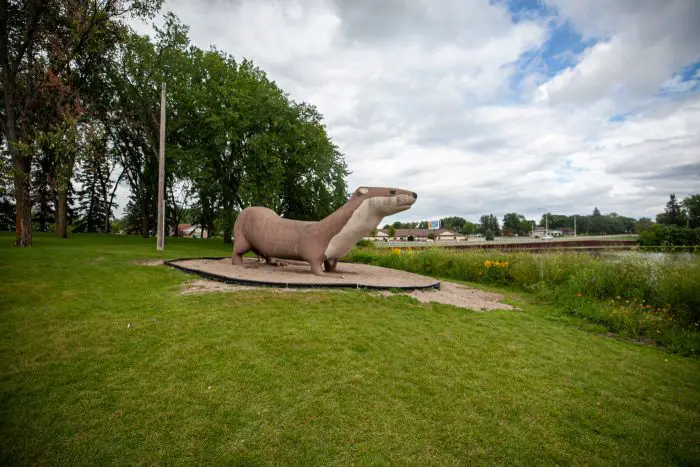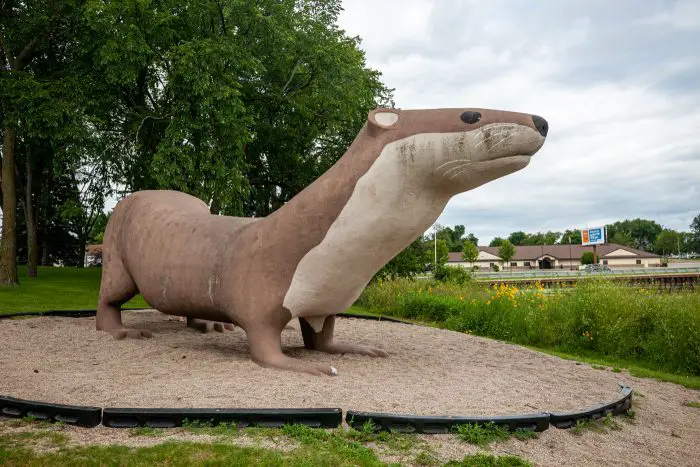 Want to see my otter half for yourself? He's overlooks Grotto Lake in Grotto Park (also refereed to as Adams Park) in Fergus Falls, Minnesota.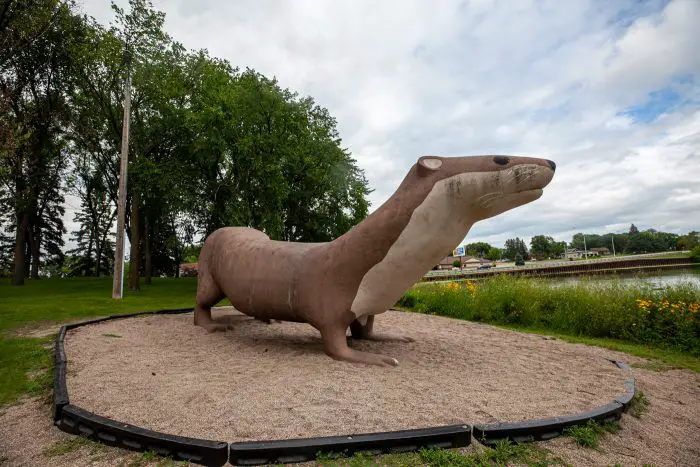 The large otter statue is a fun big animal to take some selfies with, but might be a little too tall to ride. I didn't even attempt to climb him, but as we were driving away we saw a couple of girls moving a nearby picnic table closer so they could climb on top!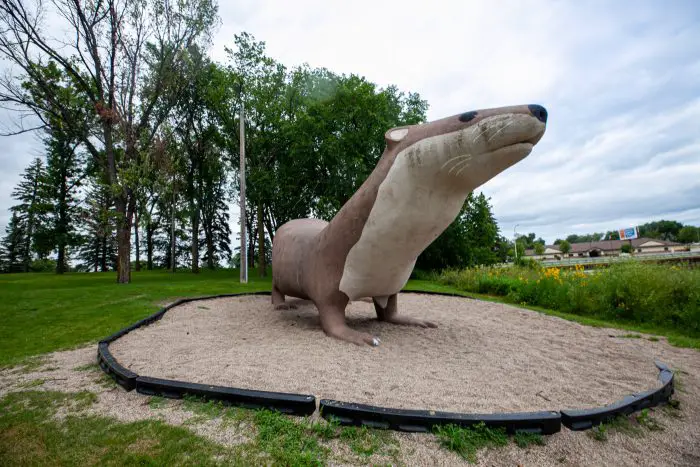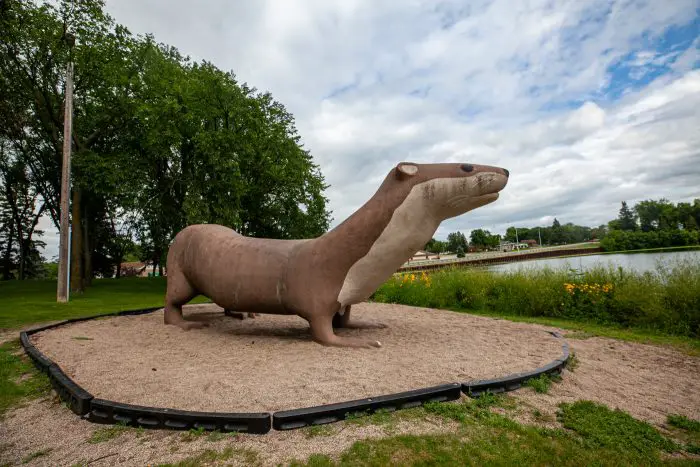 If your next road trip takes you on I-94 in Minnesota, be sure to stop and say hi to Otto the Otter! The Minnesota roadside attraction takes just a quick 15-minute detour (and you can even stop at a large Canada goose on the way)! You otter stop!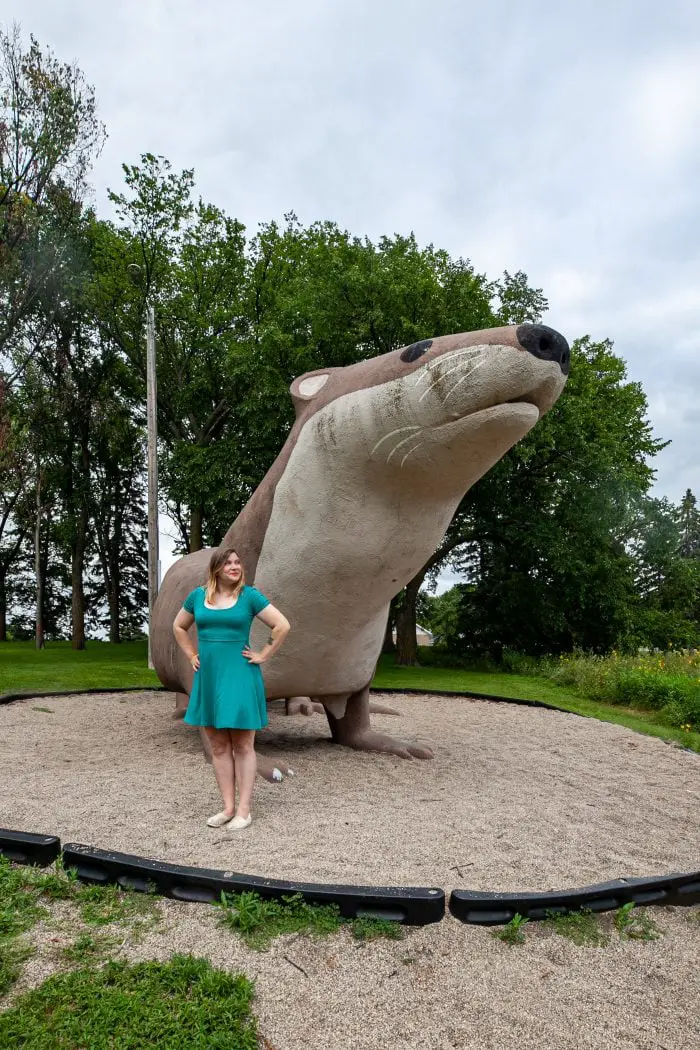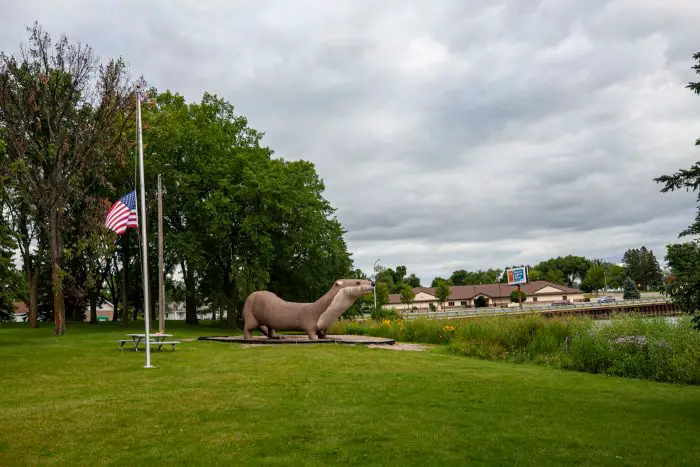 ---
Otto the Big Otter
Location: Grotto Park, S. Burlington Ave., Fergus Falls, MN
Hours: Always visible, park hours may vary
Cost: Free to See
---
Pin this Minnesota roadside attraction: