This Roadside Attraction
Trout Fisherman Statue, Golf Road, off of I-294, Niles/Des Plaines, Illinois
Get Directions
This trout fish and trout fisherman statue were found tucked away behind a fence and some overgrown greenery on the side of the road in Des Plaines, Illinois. Driving down Golf Road, they'd be easy to miss.
The fisherman and trout flank a sign that simply proclaims "trout fishing" and originally stood at Golf Road Trout Farm, a local attraction that opened in 1957. In 1997 the attraction closed, everything was bulldozed, and the ponds were filled in. The only thing left were these statues and sign.
For nearly twenty years this fish and fisherman remained, though they became more and more buried under unruly brush. And then, in 2015, they disappeared. Rumor has it they were sold to Mad Dan's, a restaurant in Twin Lakes, Wisconsin.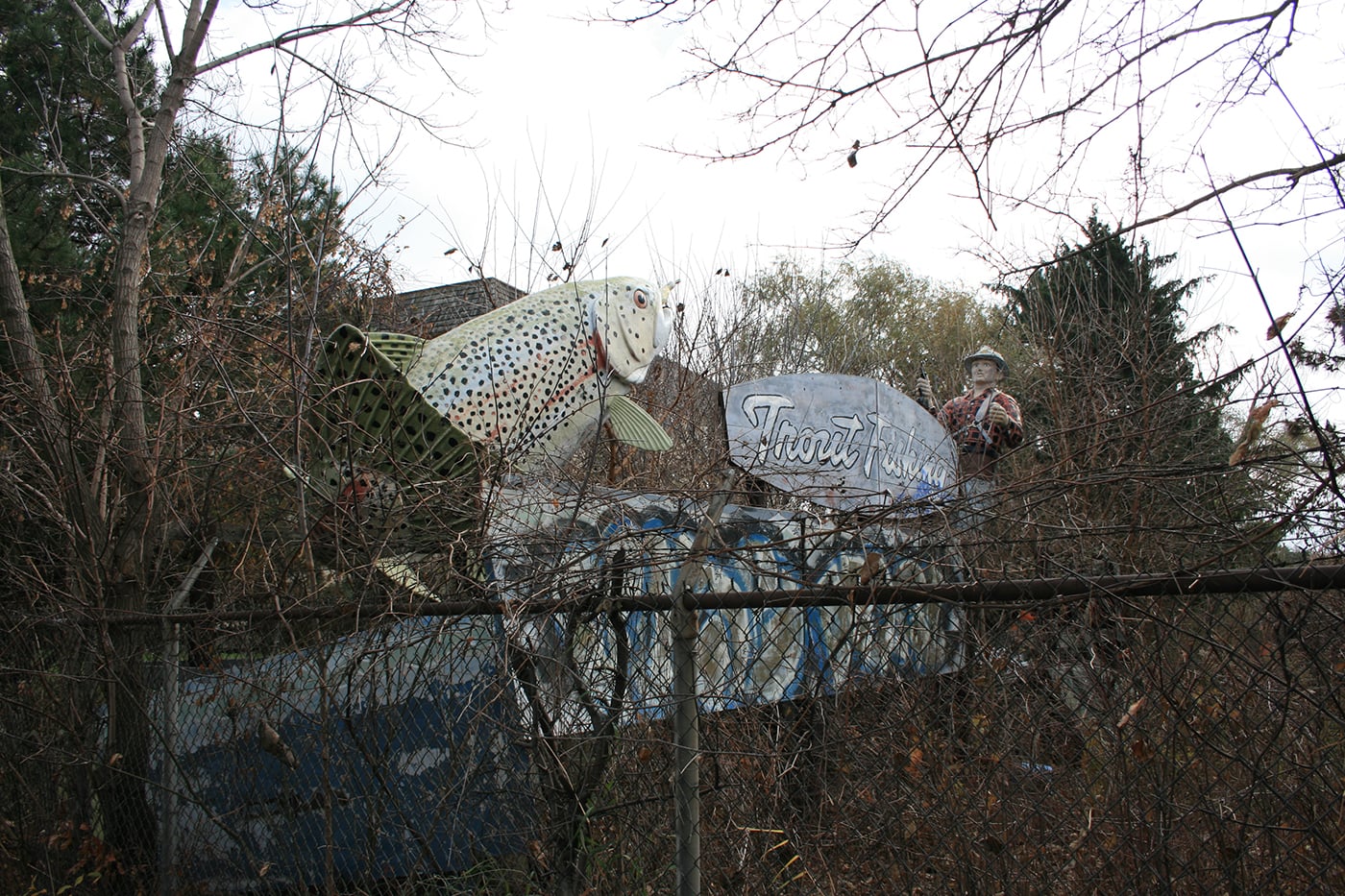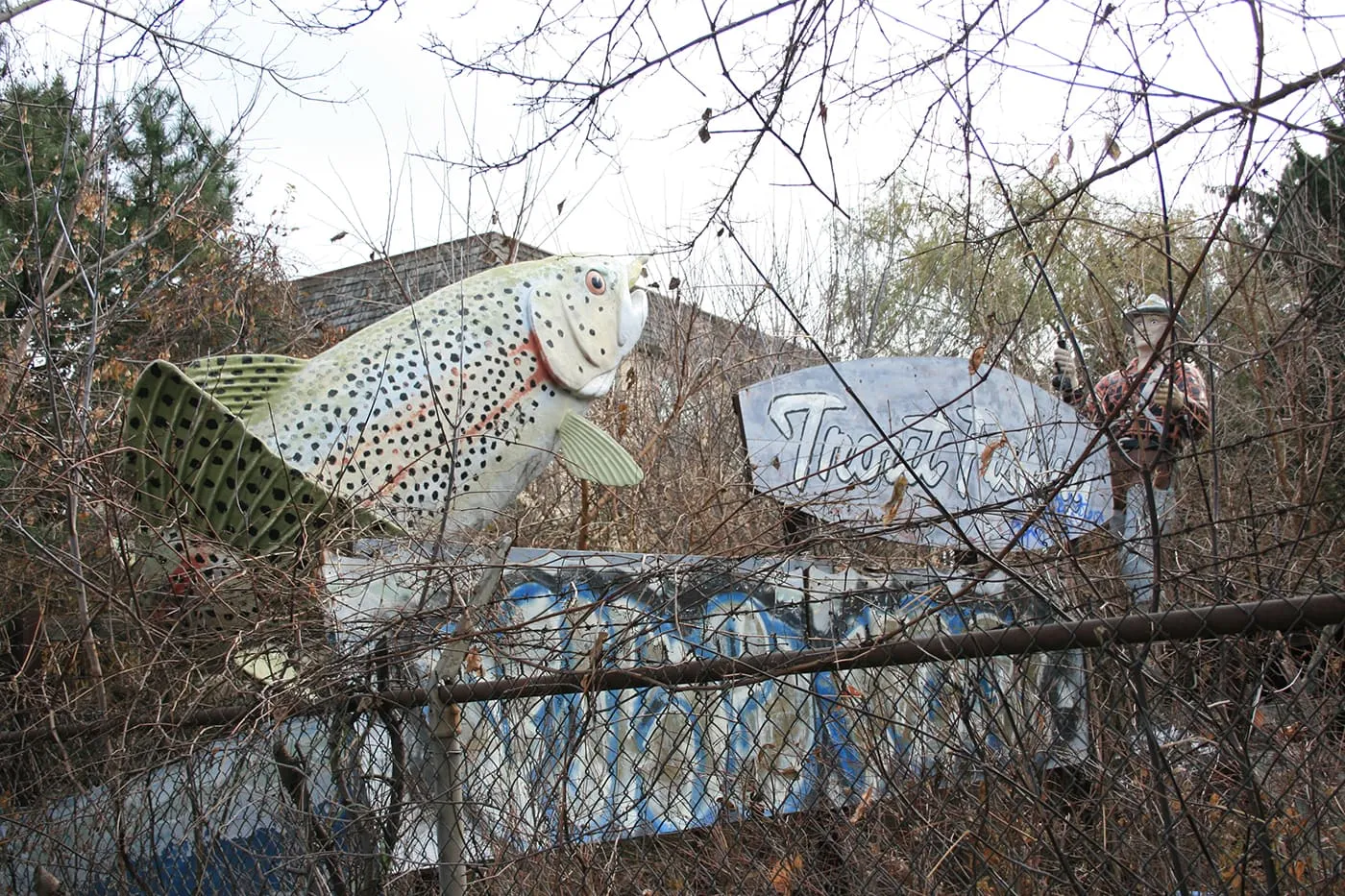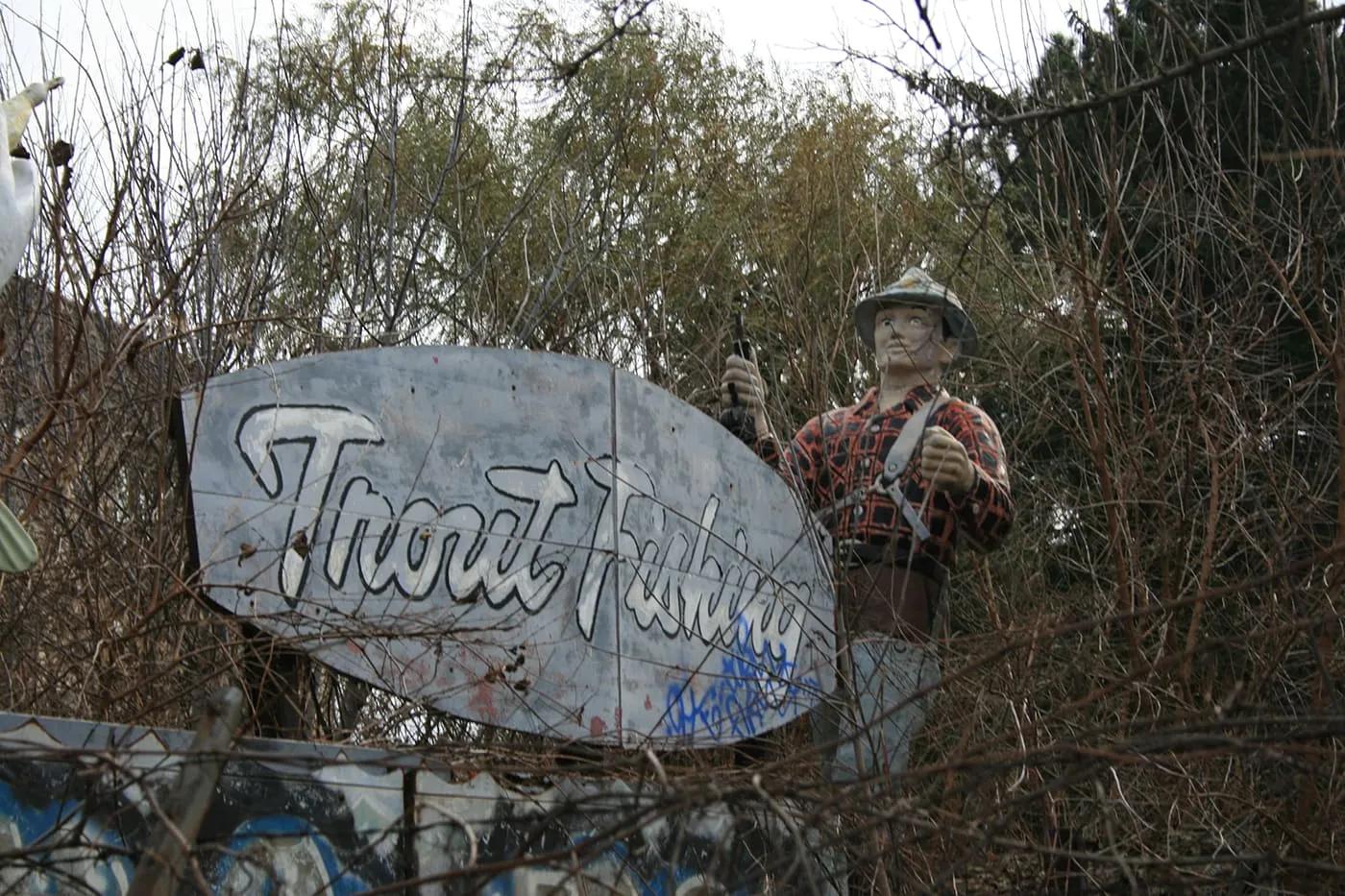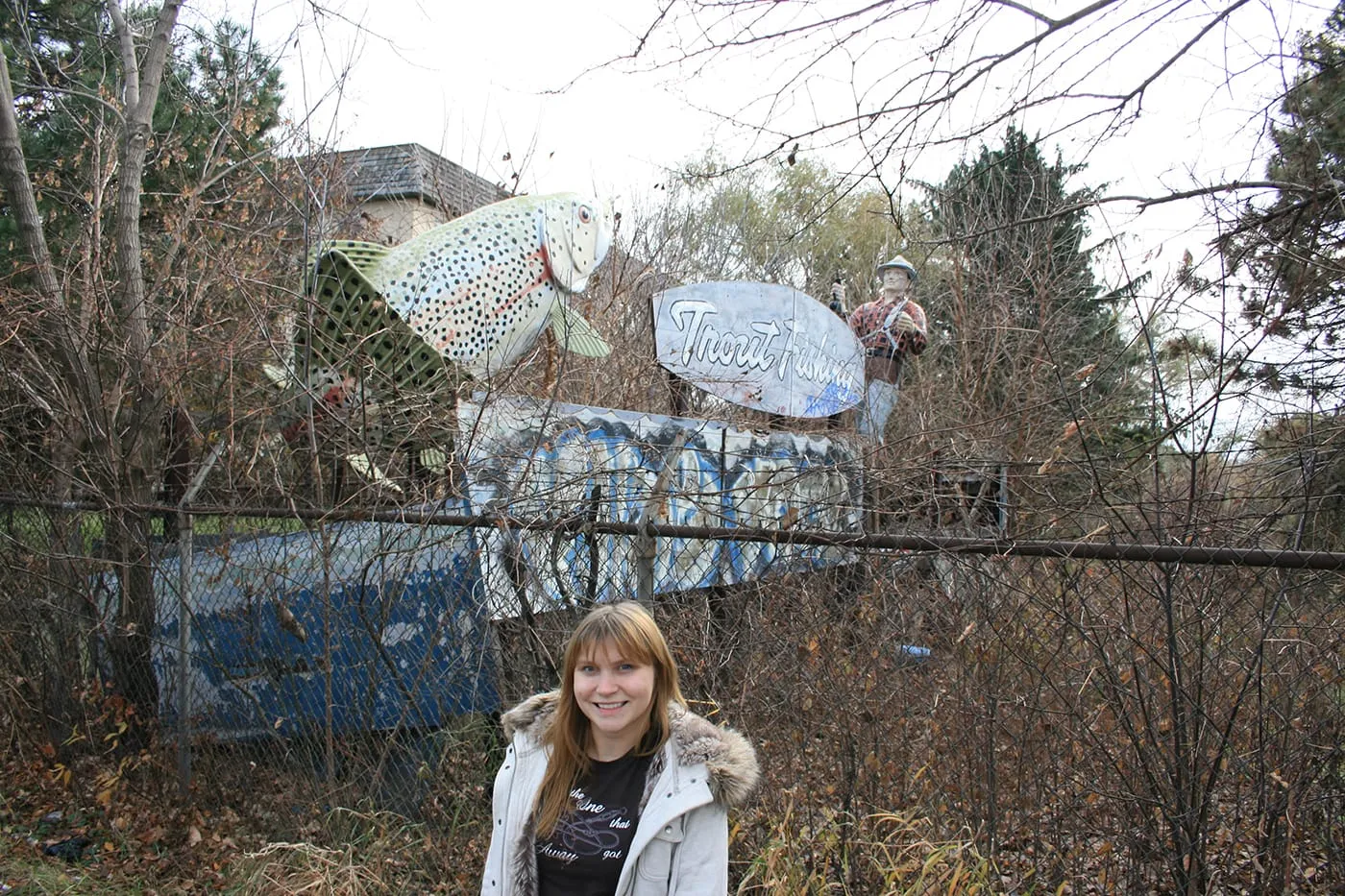 REPORTED GONE
Site: Trout Fisherman Statue
Former Location: Golf Road, off of I-294, Niles/Des Plaines, Illinois
Cost: Free to see.
Hours: Always visible
Date: November 25, 2007
Pin this roadside attraction: