OK, so I know America is flooded with giant pseudo roadside attractions that serve as advertisements for something at touristy food courts across the nation. But you still have to appreciate this big ice cream cone that once lived outside of the Häagen-Dazs Navy Pier location in Chicago.
Two big scoops of vanilla ice cream (or maybe chocolate or Cookies and cream?) sits atop a giant waffle cone and is smothered in drippy chocolate sauce and crunchy peanuts. How yummy! I hope you have a BIG sweet tooth!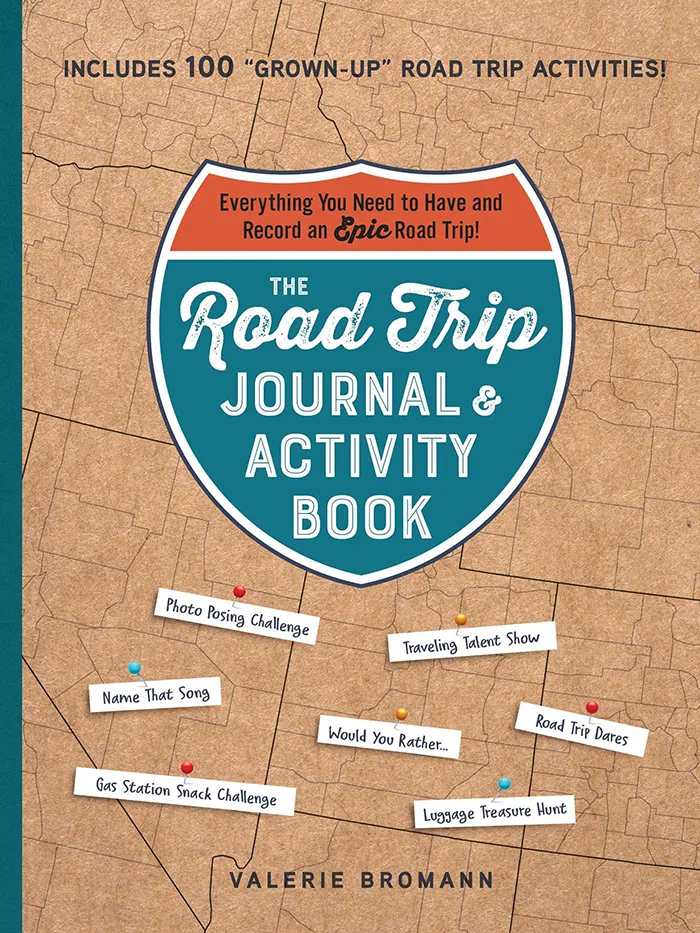 The Road Trip Journal & Activity Book
Everything You Need to Have and Record an Epic Road Trip!
Enjoy fun games and challenges to pass the time on your next road trip and have a keepsake to look back on for years to come with this entertaining must-have for your next vacation.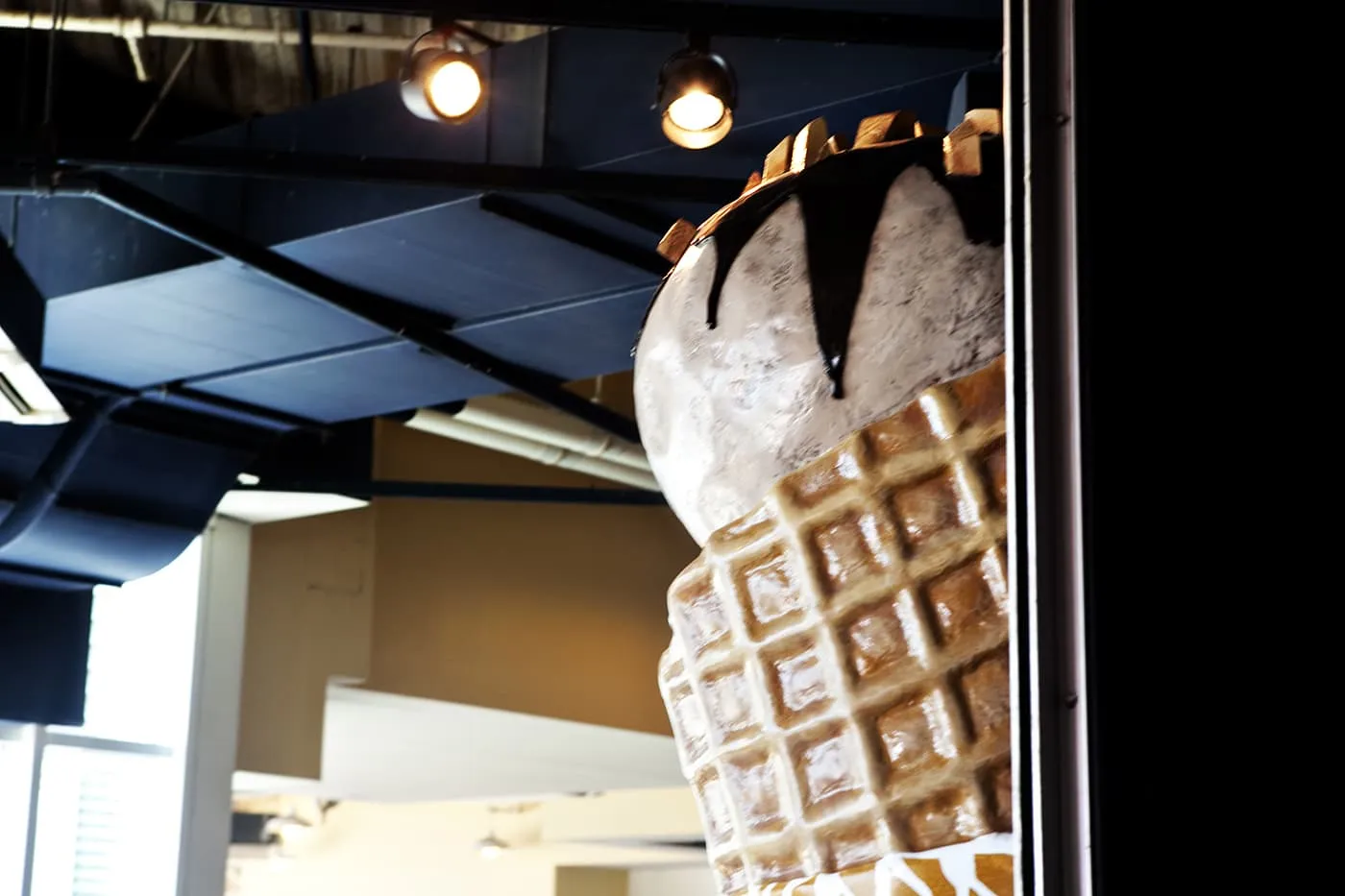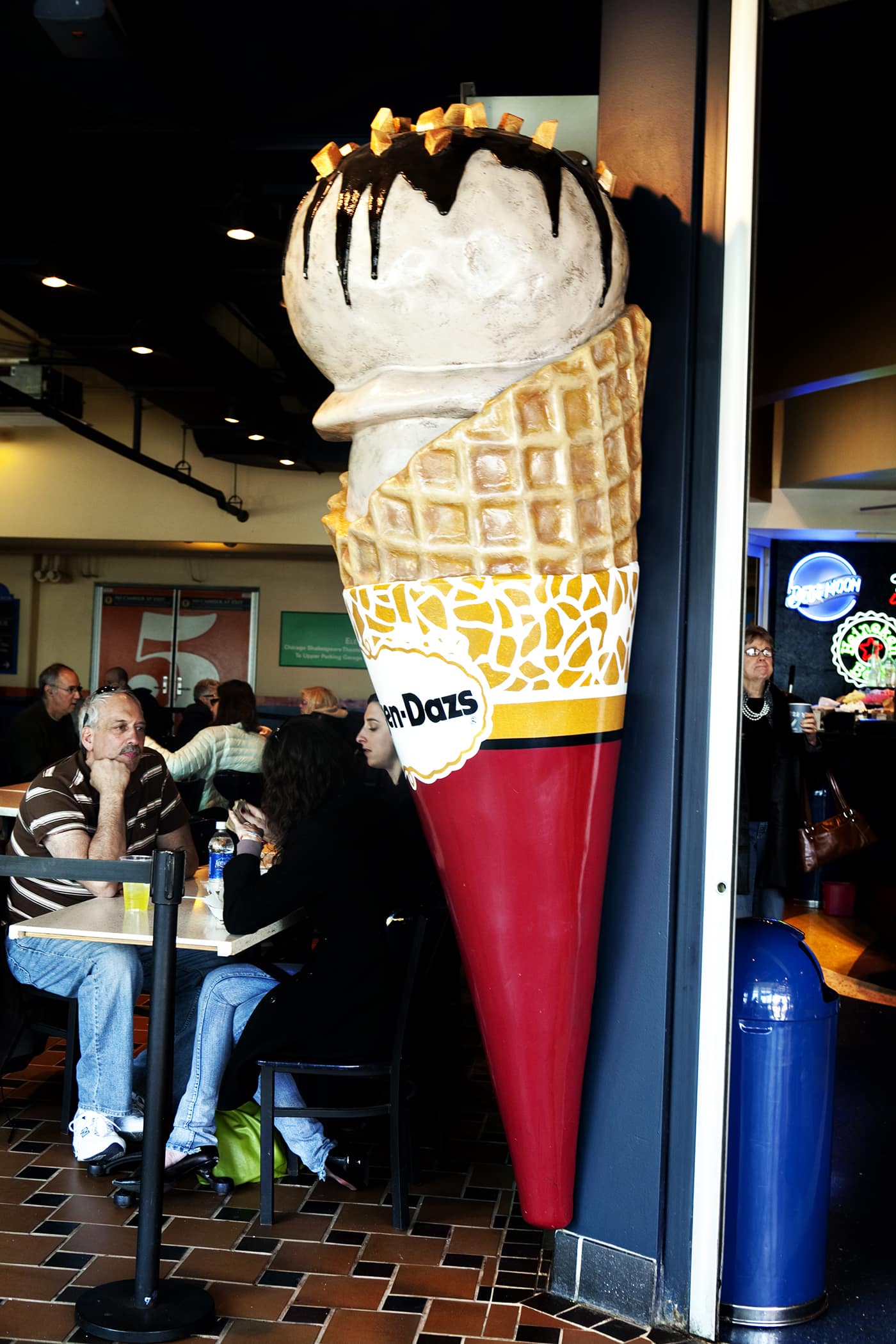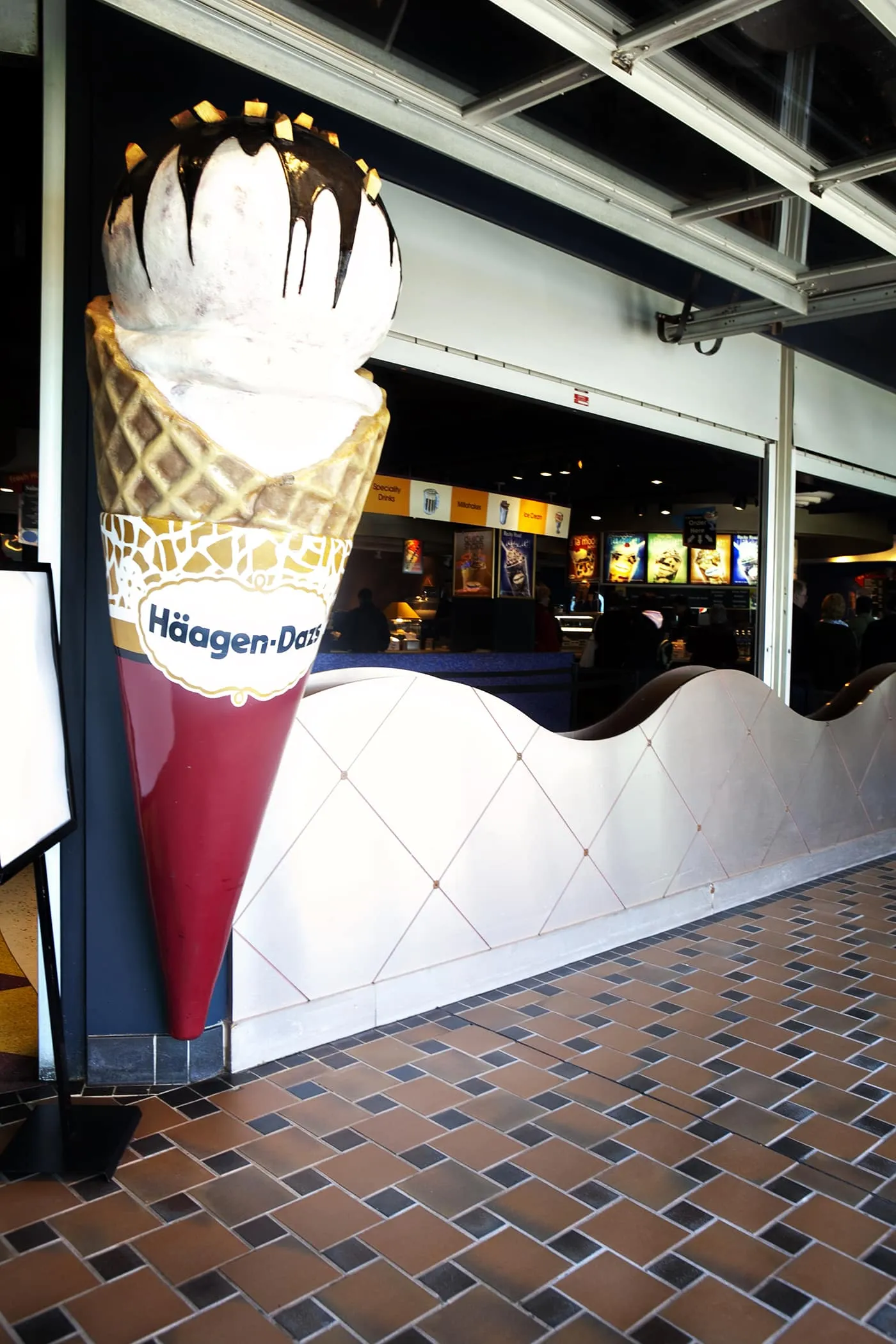 You'd need to take some awfully big licks to get through this monstrous scoop! But I'm willing to try… are you?
Note: Unfortunately, this Häagen-Dazs Chicago location has since closed down and the giant ice cream cone is no longer standing.
---
Big Ice Cream Cone at Häagen-Dazs Navy Pier
Former Location: Häagen-Dazs, Navy Pier, 600 East Grand Avenue, Chicago, IL 60611
Date: April 11, 2009
---
Step into the past! Many of the other Navy Pier attractions are gone, but not forgotten. Learn more here about the WBEZ Statue, The Smith Museum of Stained Glass Windows, and the former Navy Pier Ferris Wheel (it's since been torn down and replaced) that once graced the Chicago tourist attraction.