Ye Olde Curiosity Shop in Seattle, Washington is a must-see destination for lovers of the weird.
The novelty shop and oddity museum has been around since 1899. It was opened that year by Joseph Edward Standley (1854-1940) and has been operated by his family ever since.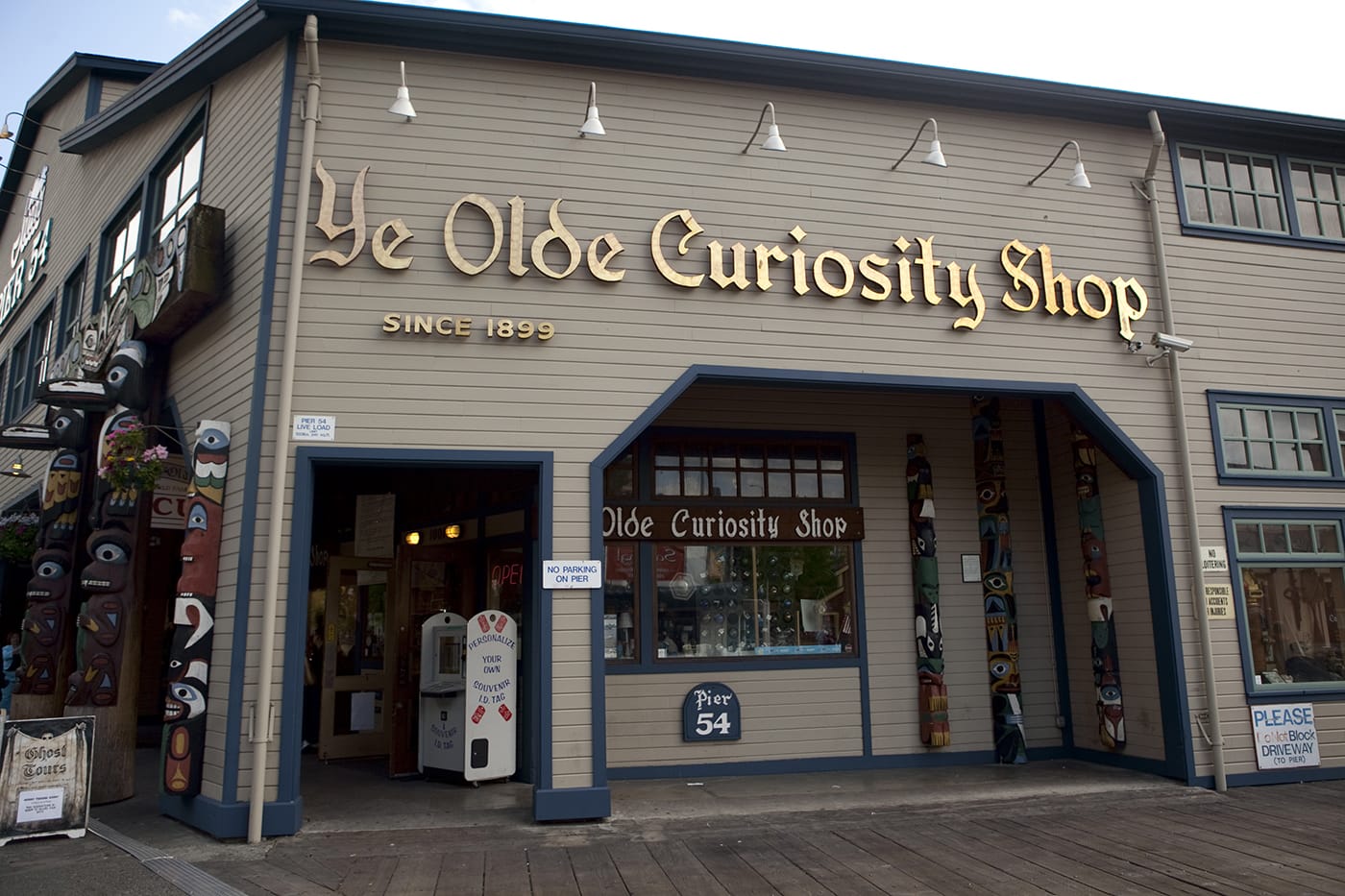 Stop in to pick out a peculiar (or not so peculiar) Seattle souvenir or admire the collections of shrunken heads, two-headed animals, mummies, antiques, preserved creatures, skulls, skeletons, jackalopes, antiques, and mermaids.
Look for "Petri-Fido" a petrified dog, the Fiji Mermaid, "Medical Ed" the educational human head, the Freak Pig with extra limbs, and Sylvester and Sylvia, the shop's famous mummies.
The shop has changed locations over the years, most recently in 2016 (after these photos were taken), but the spirit of the shop has always lived on.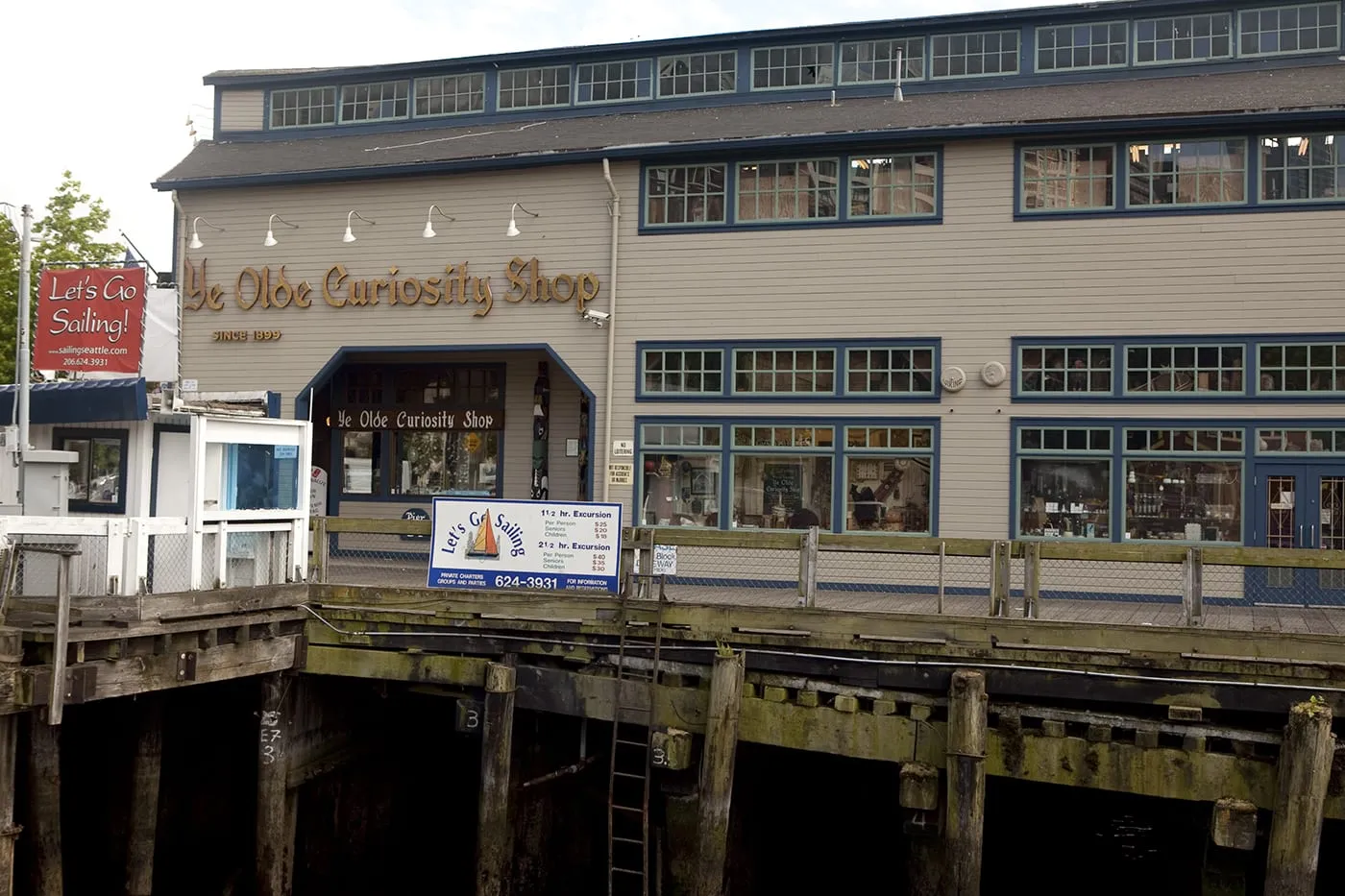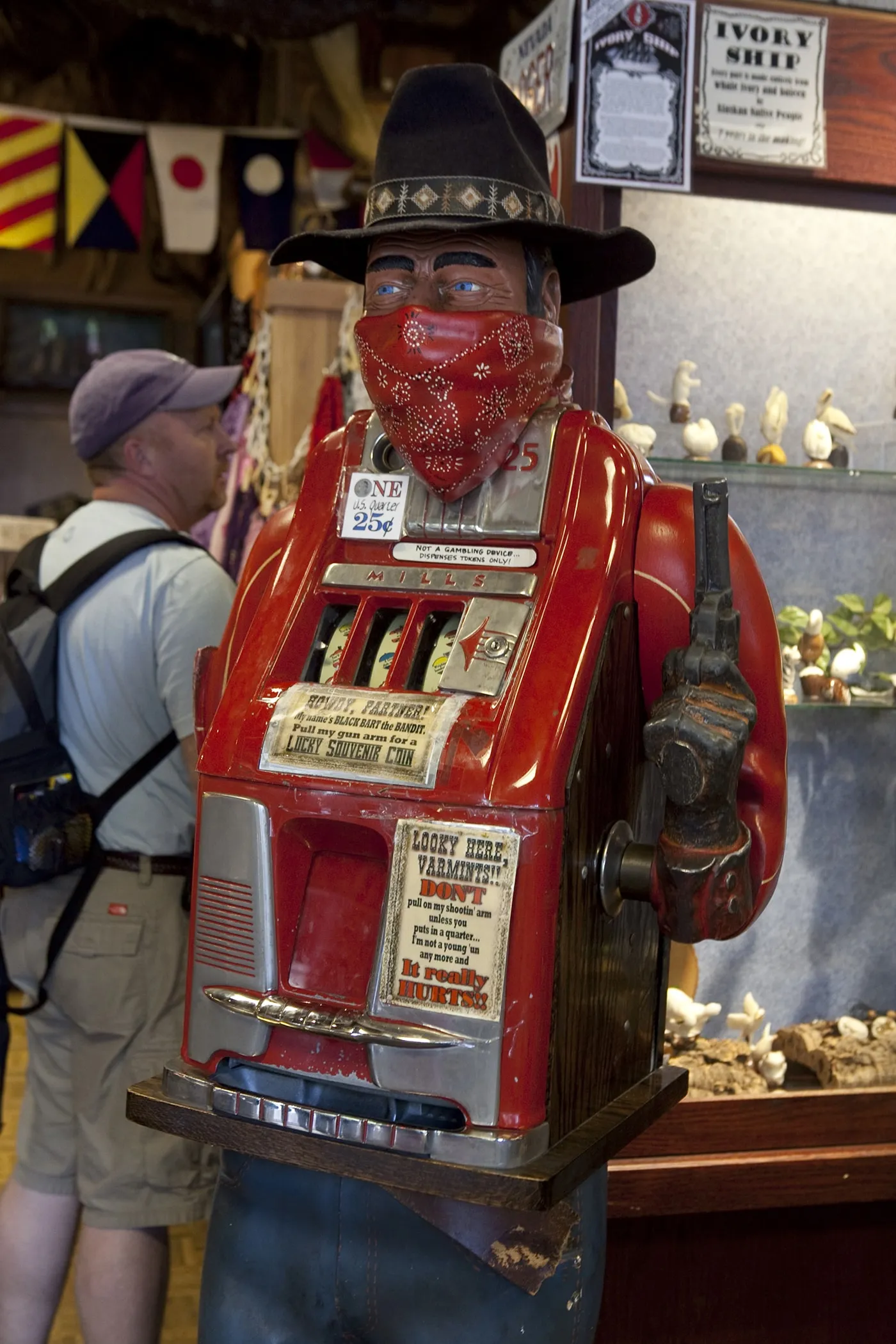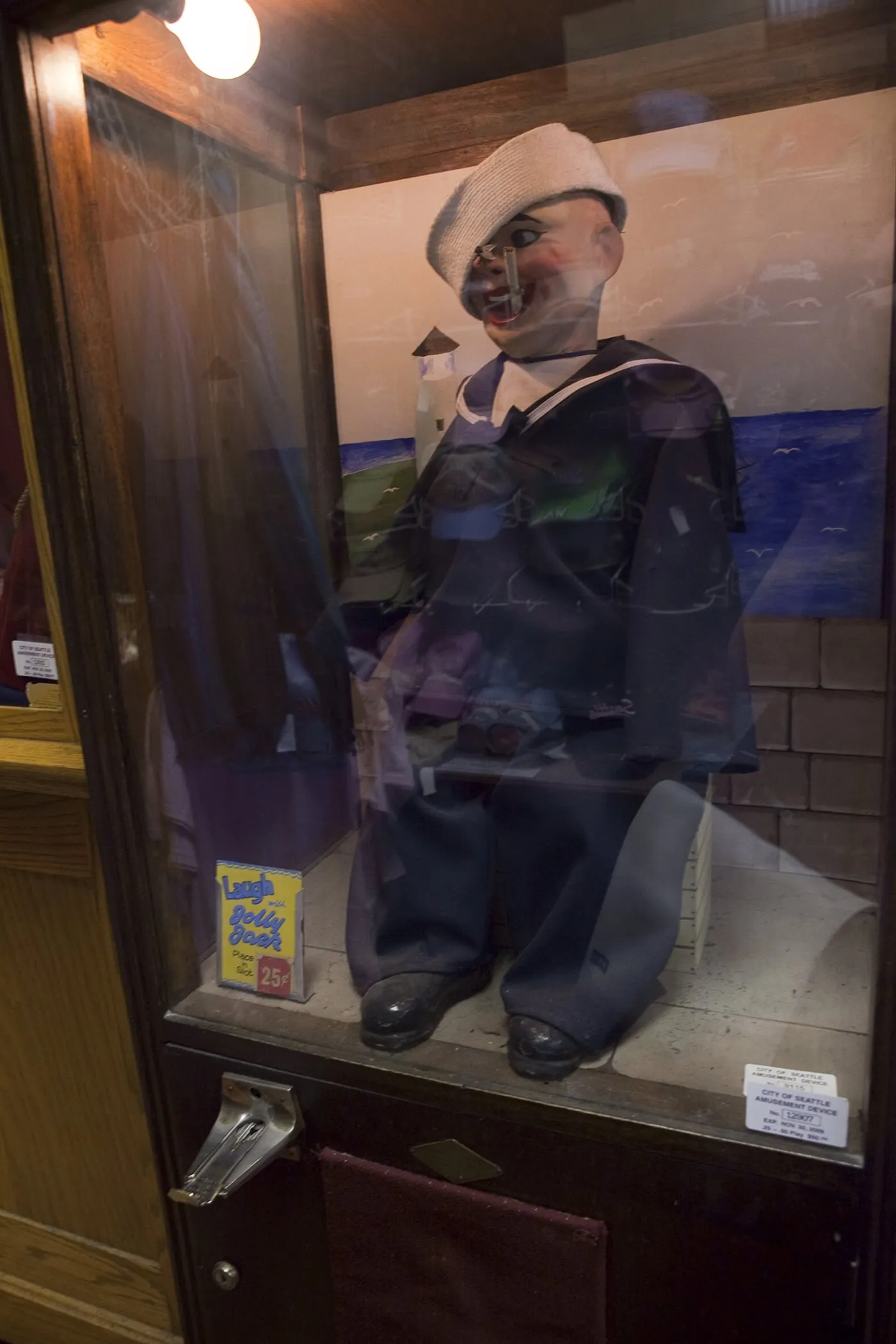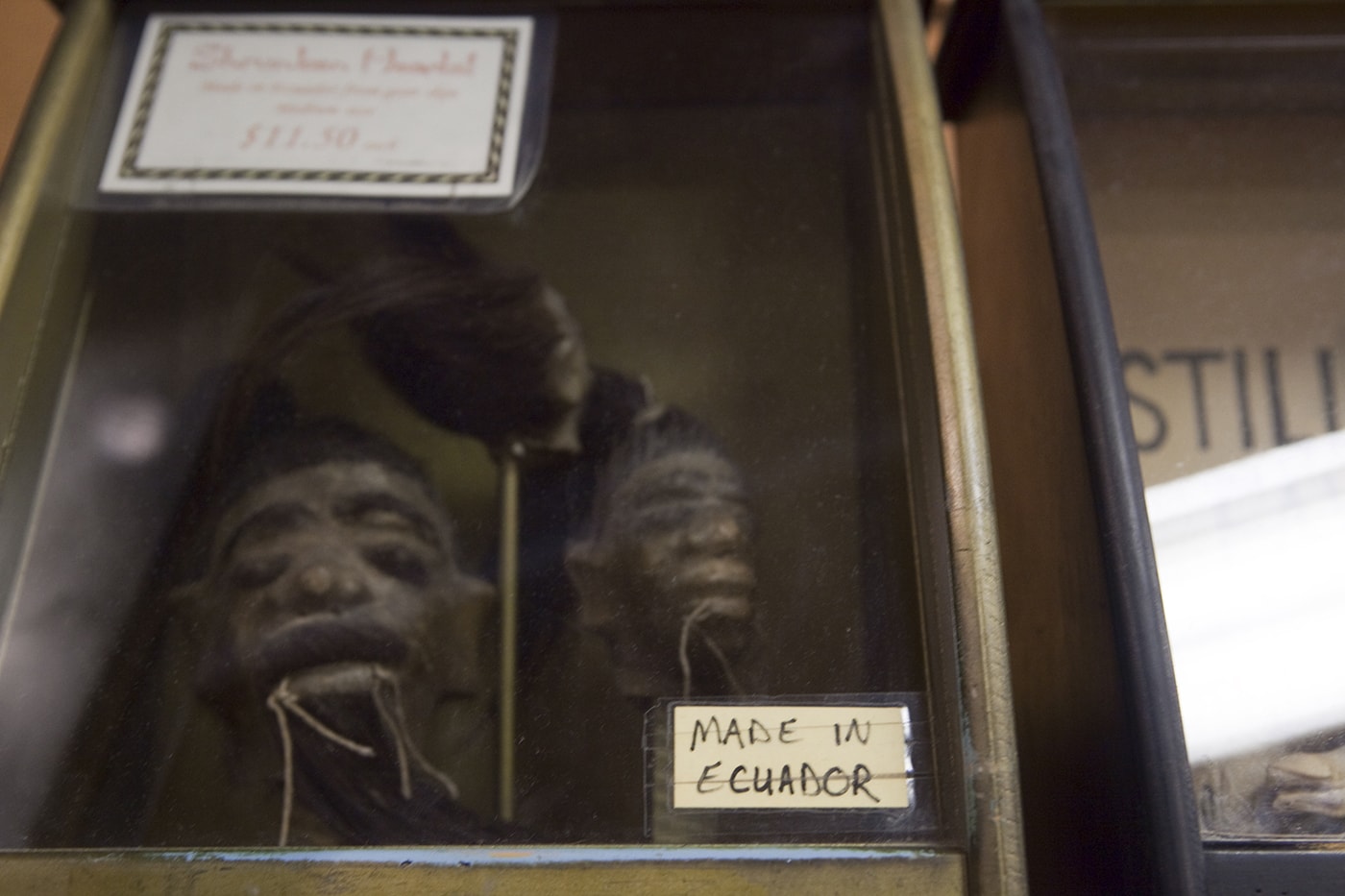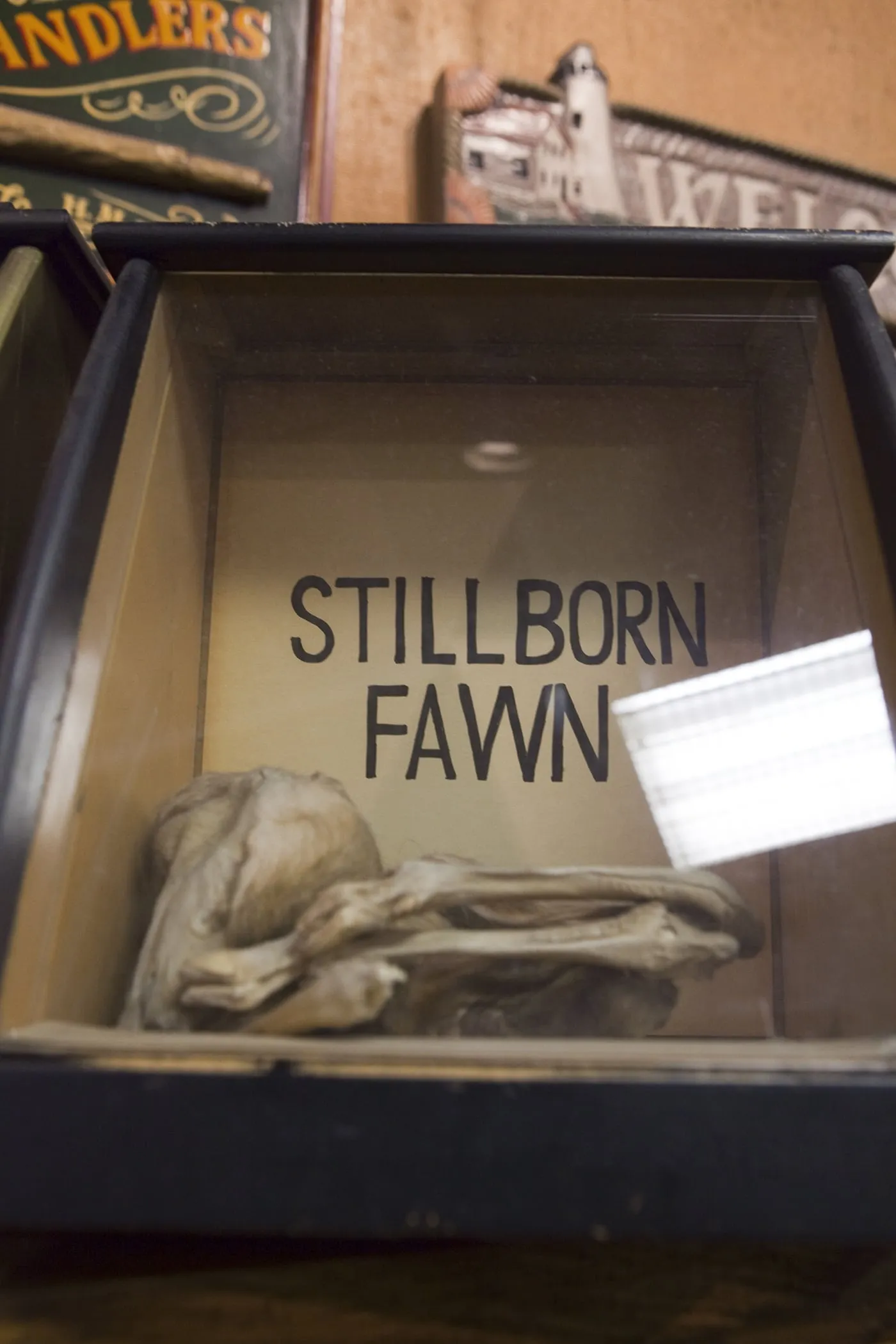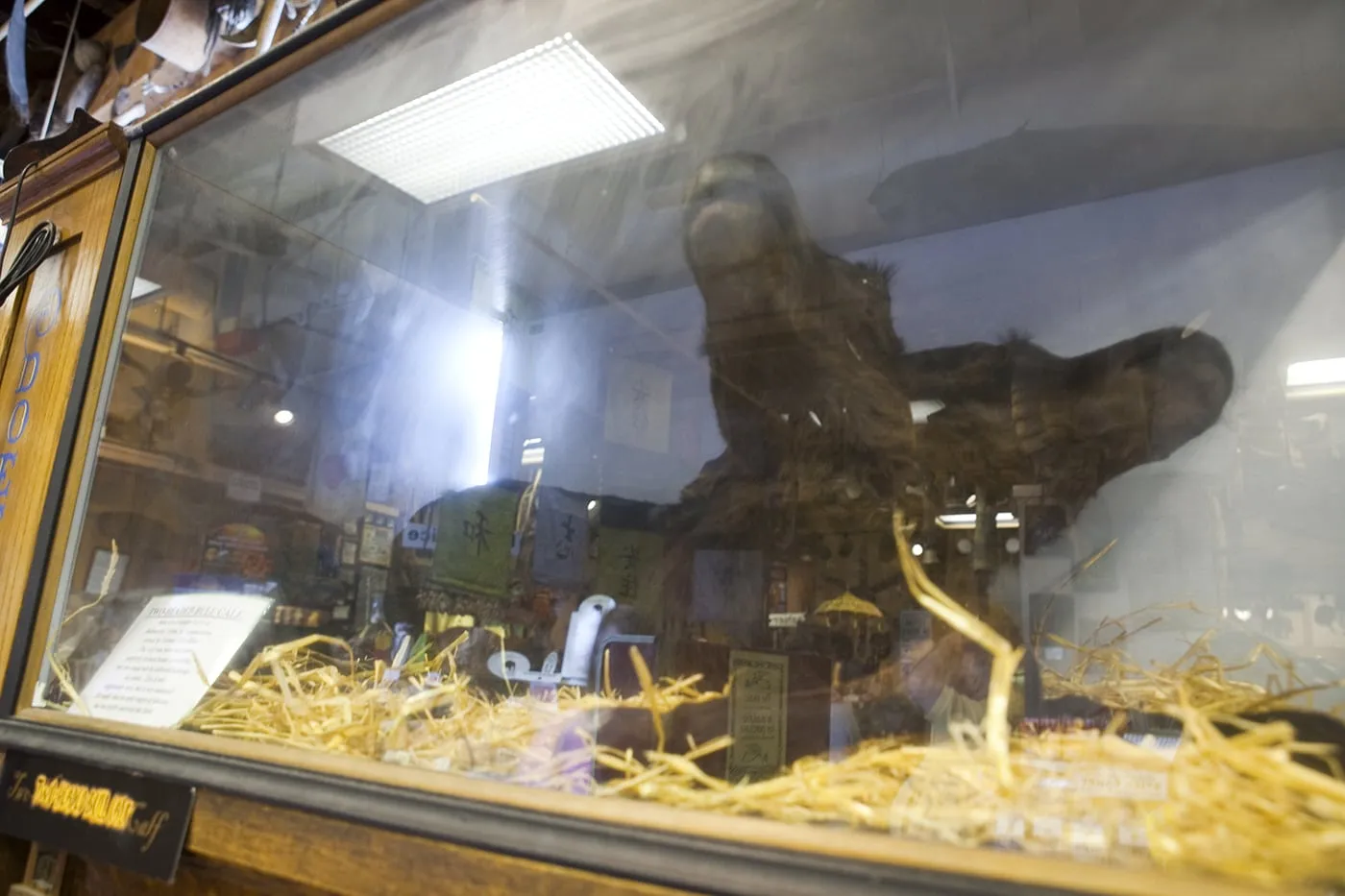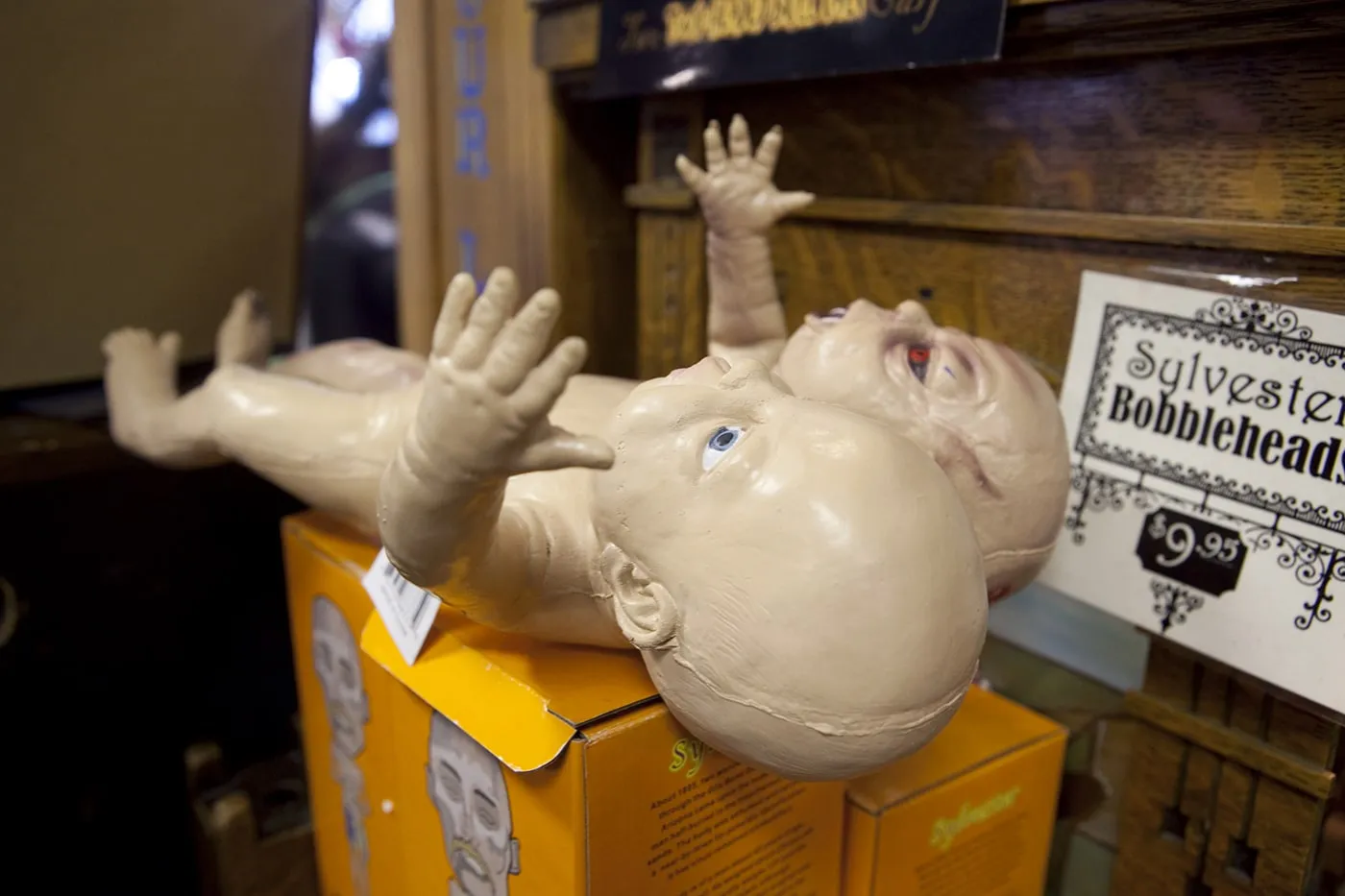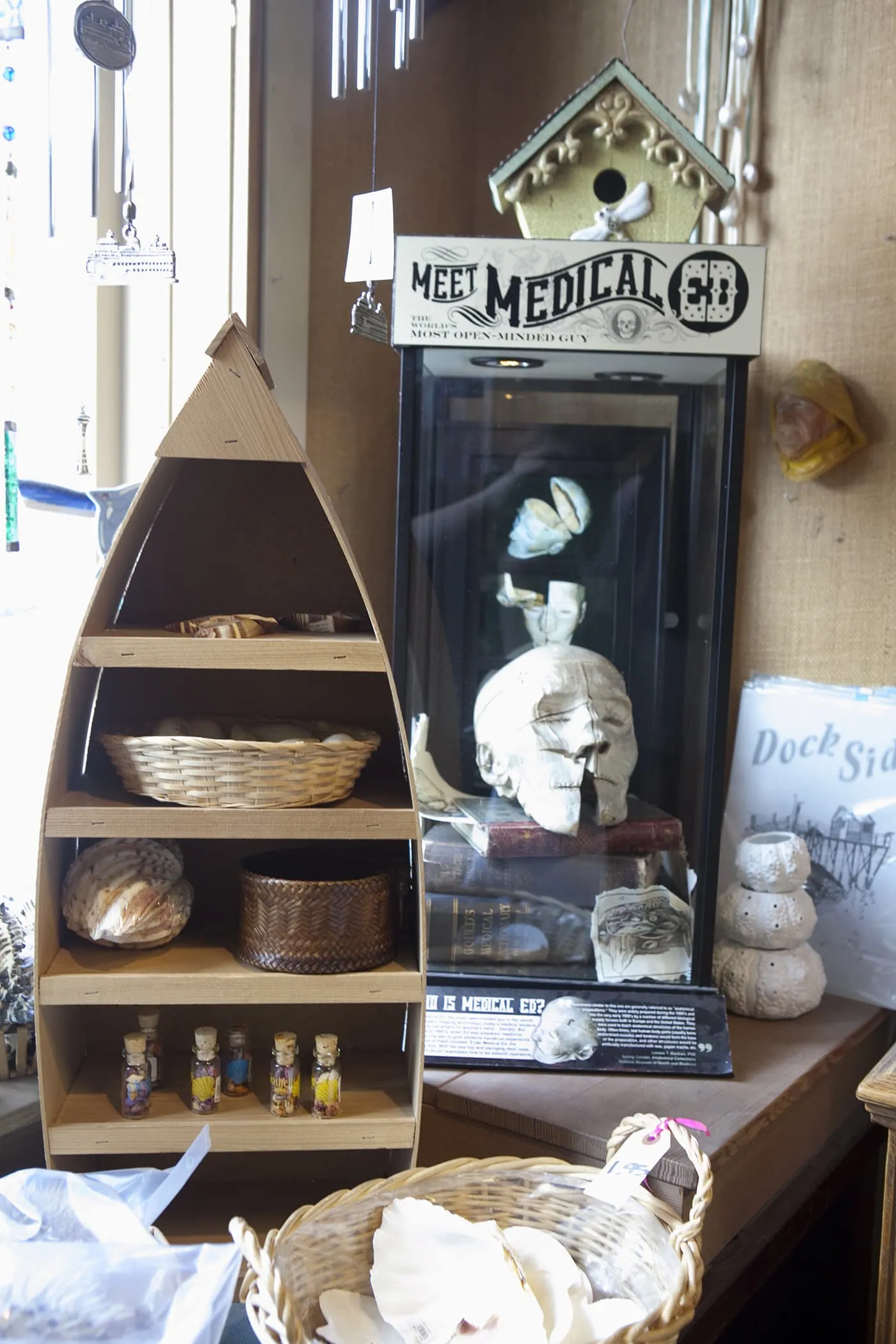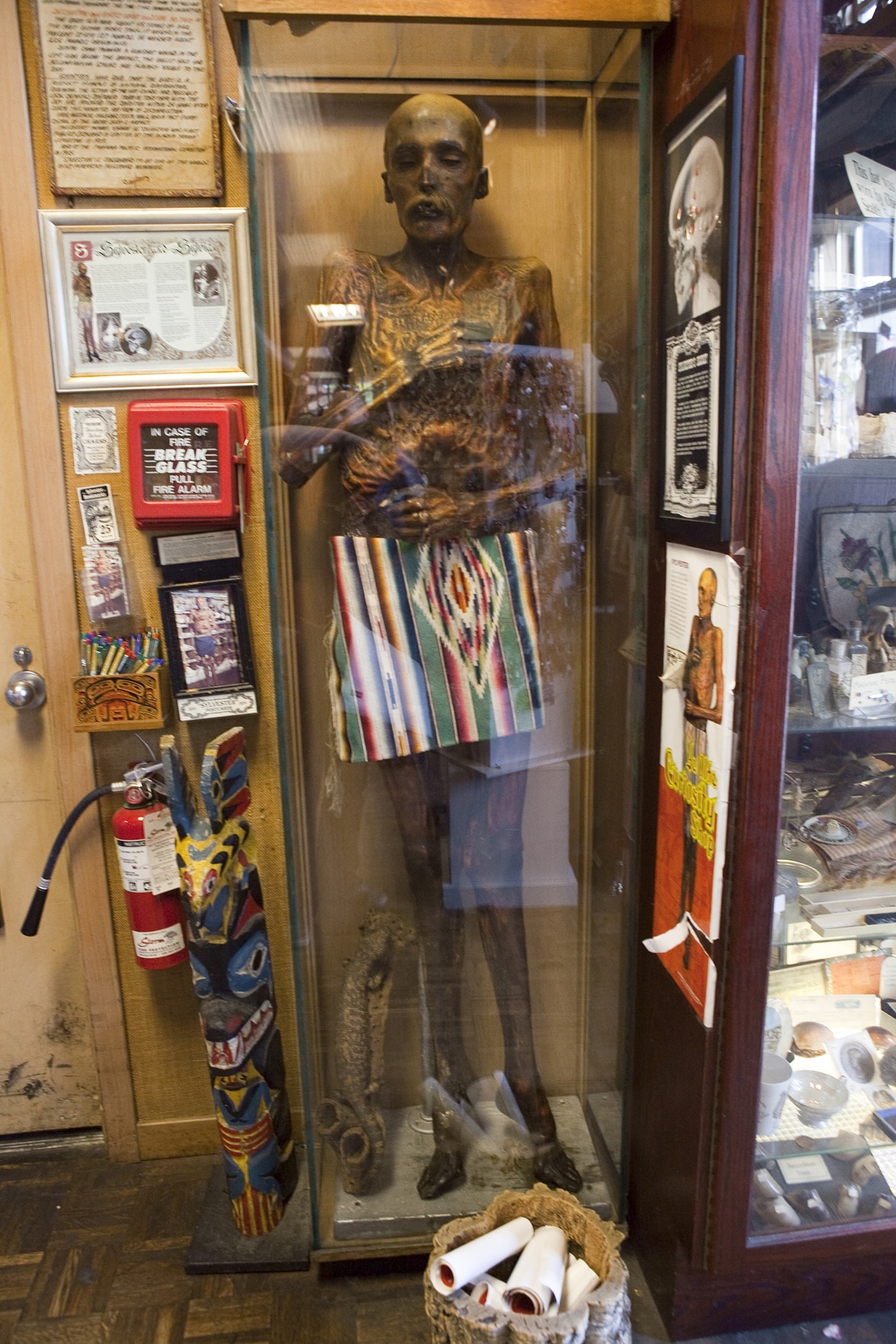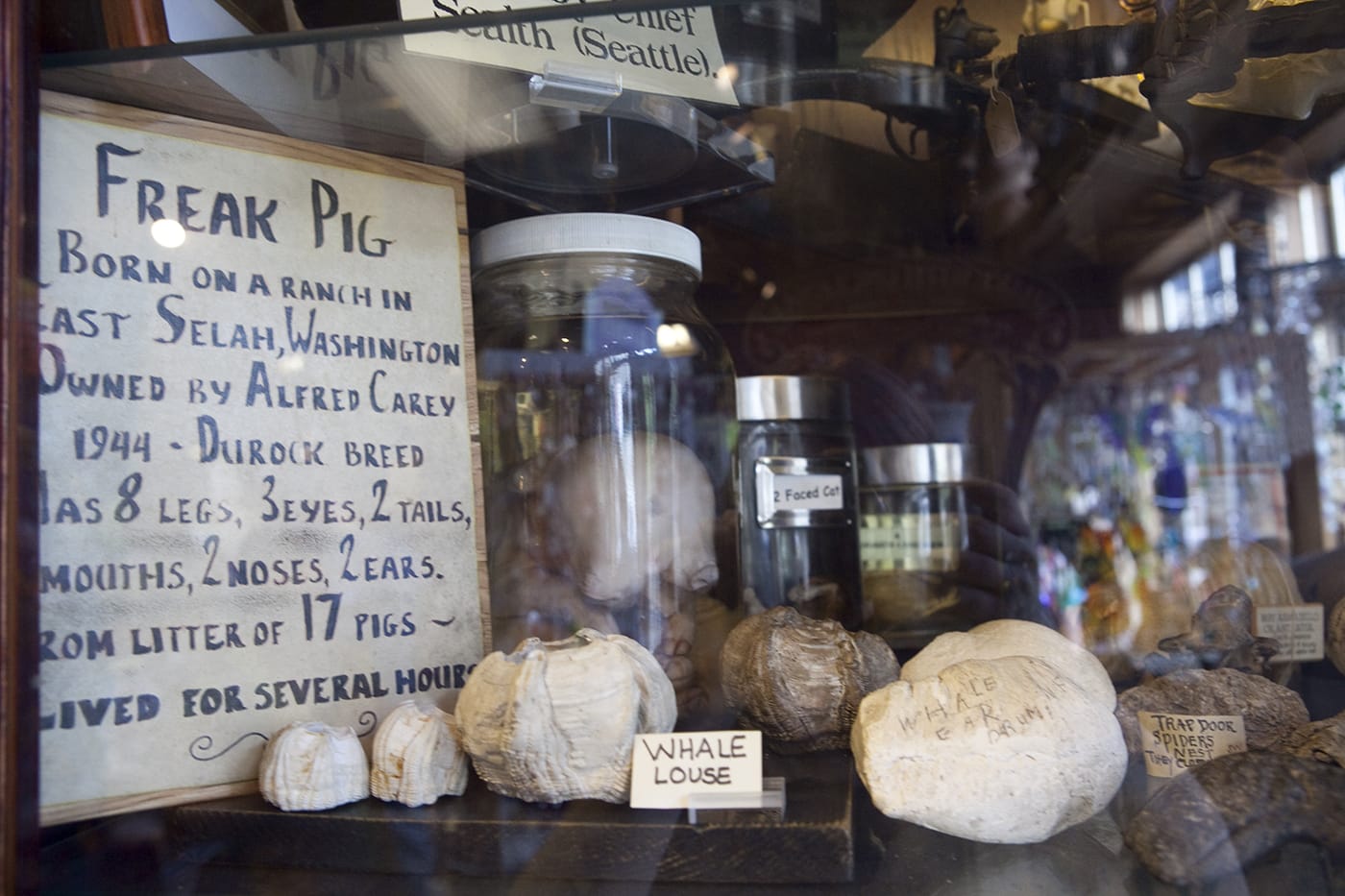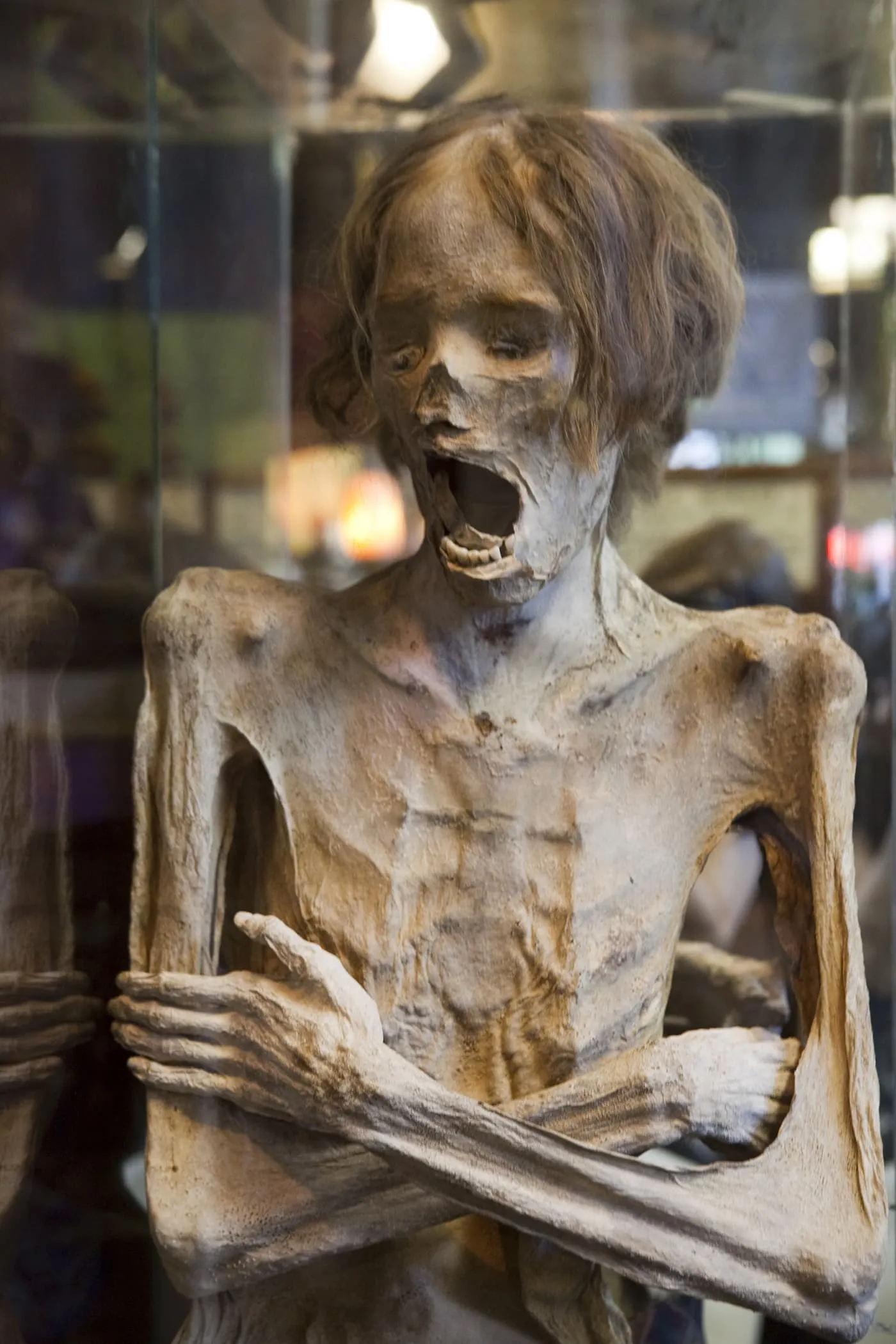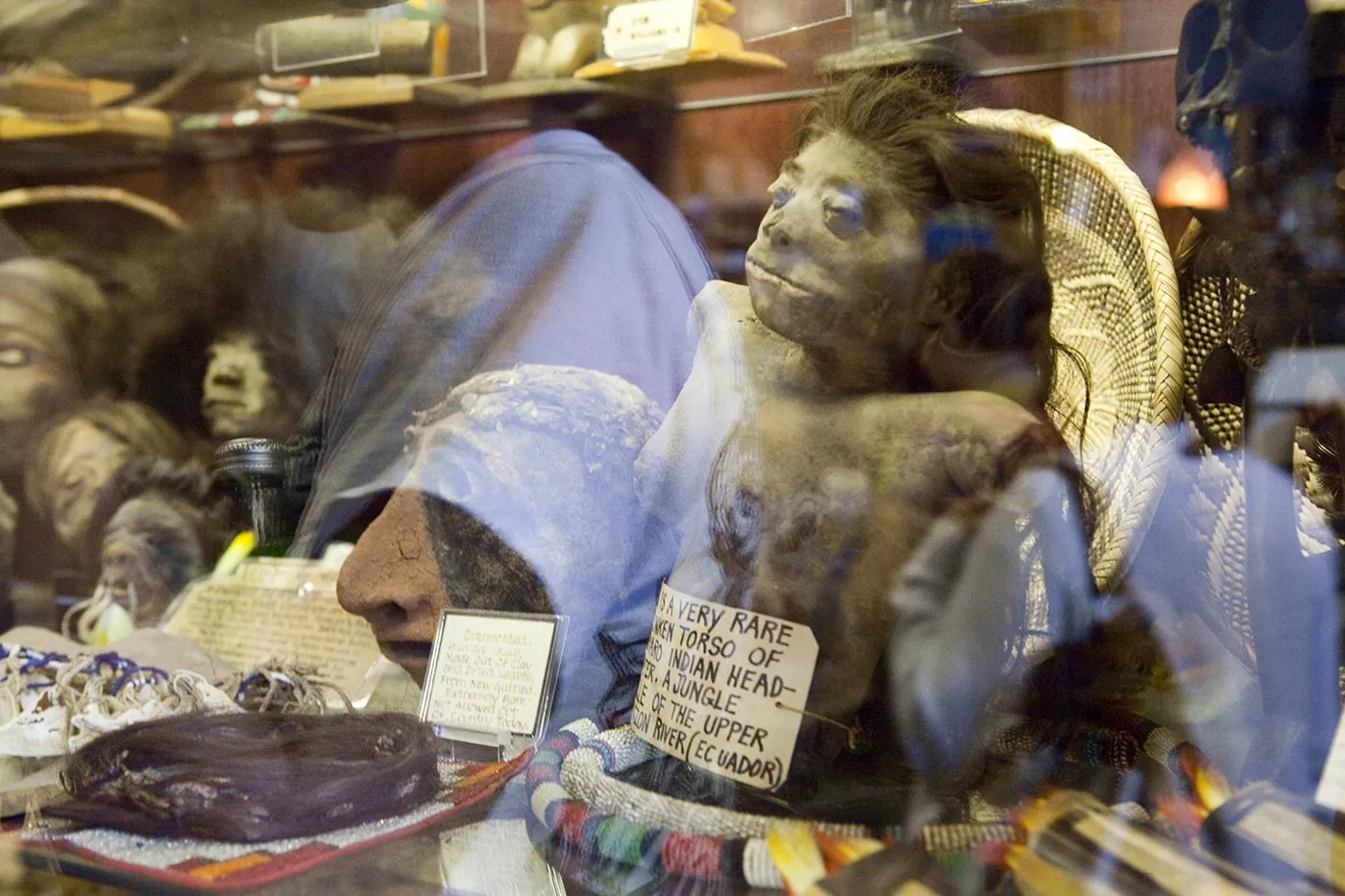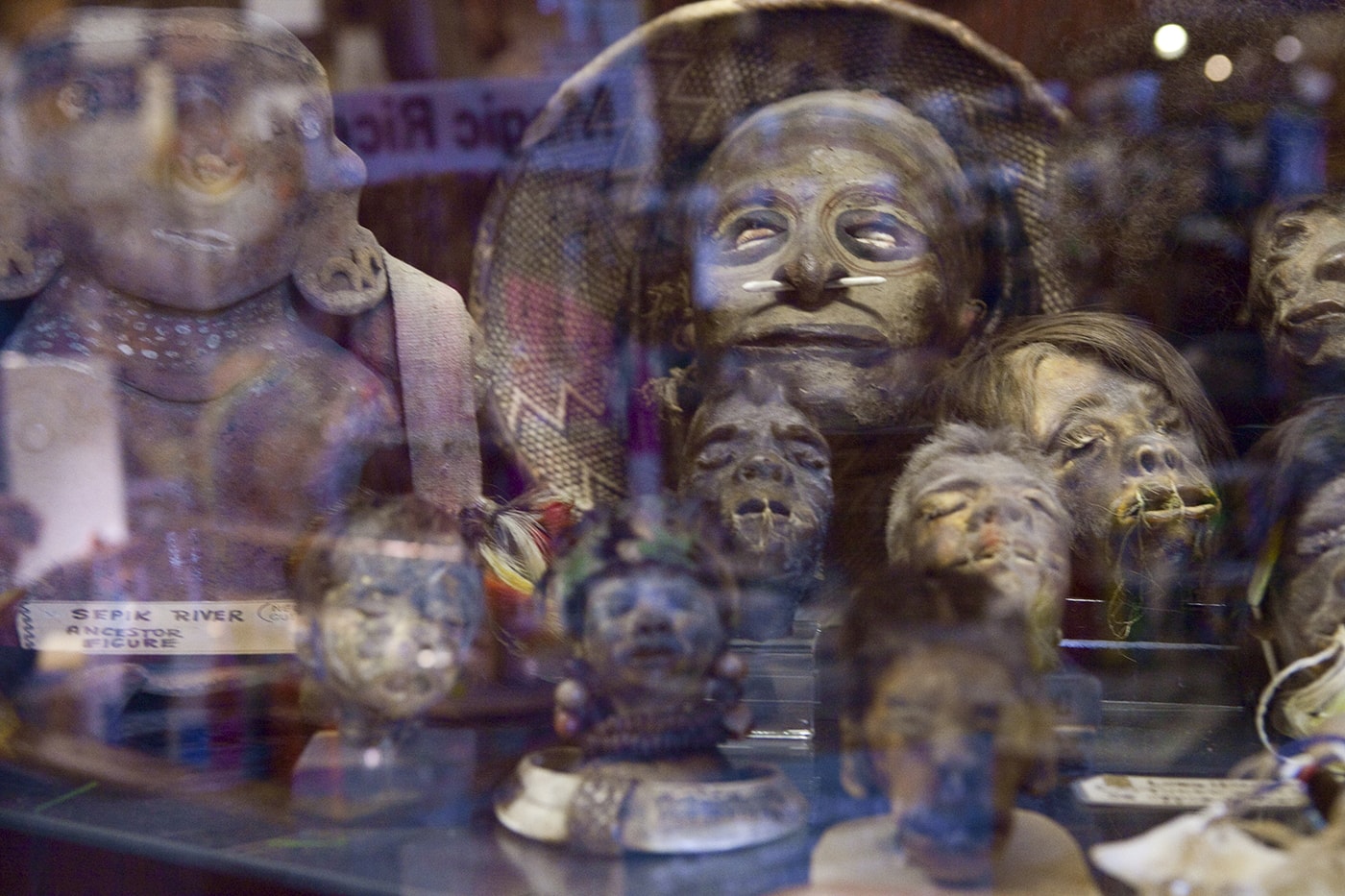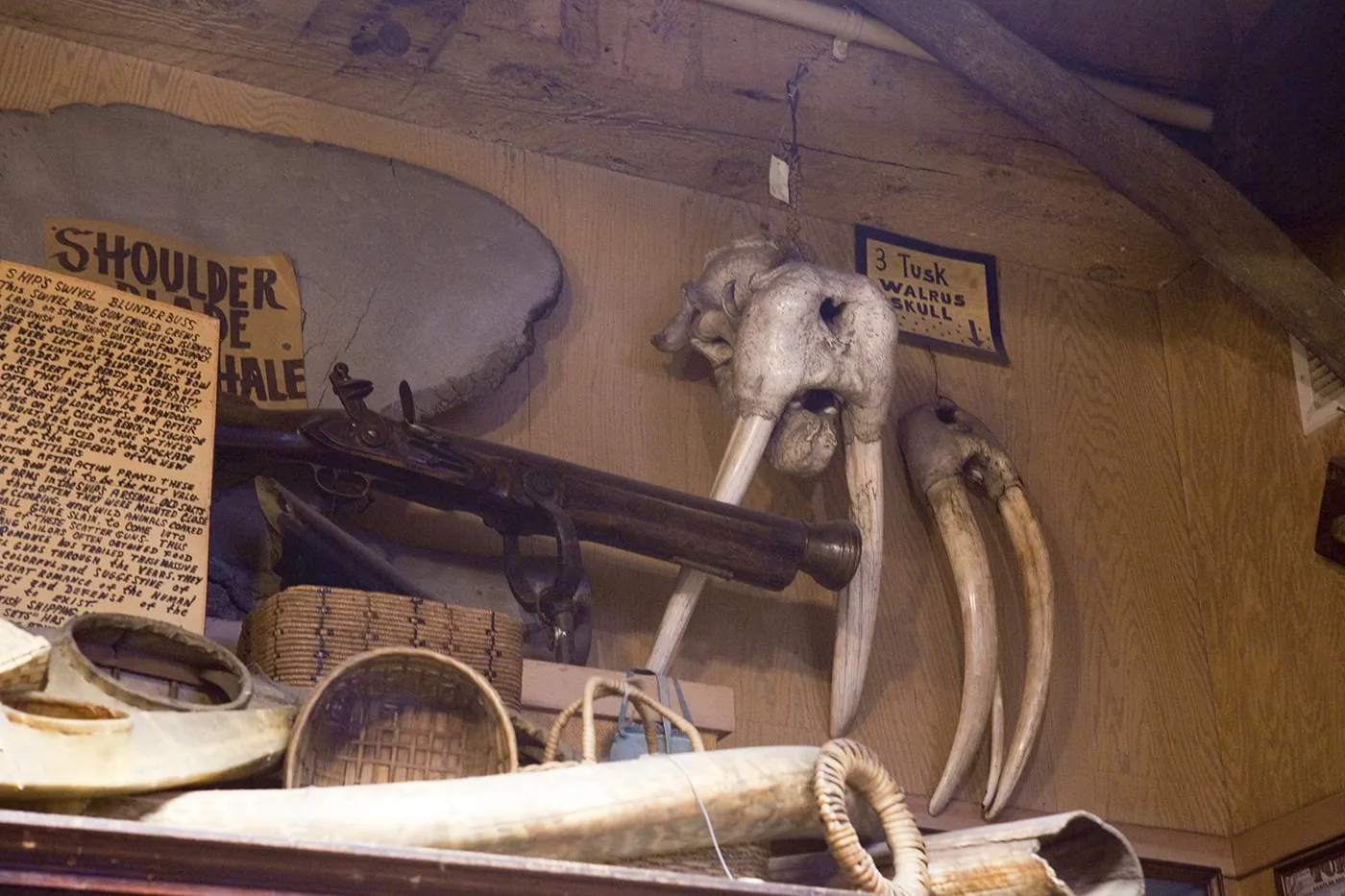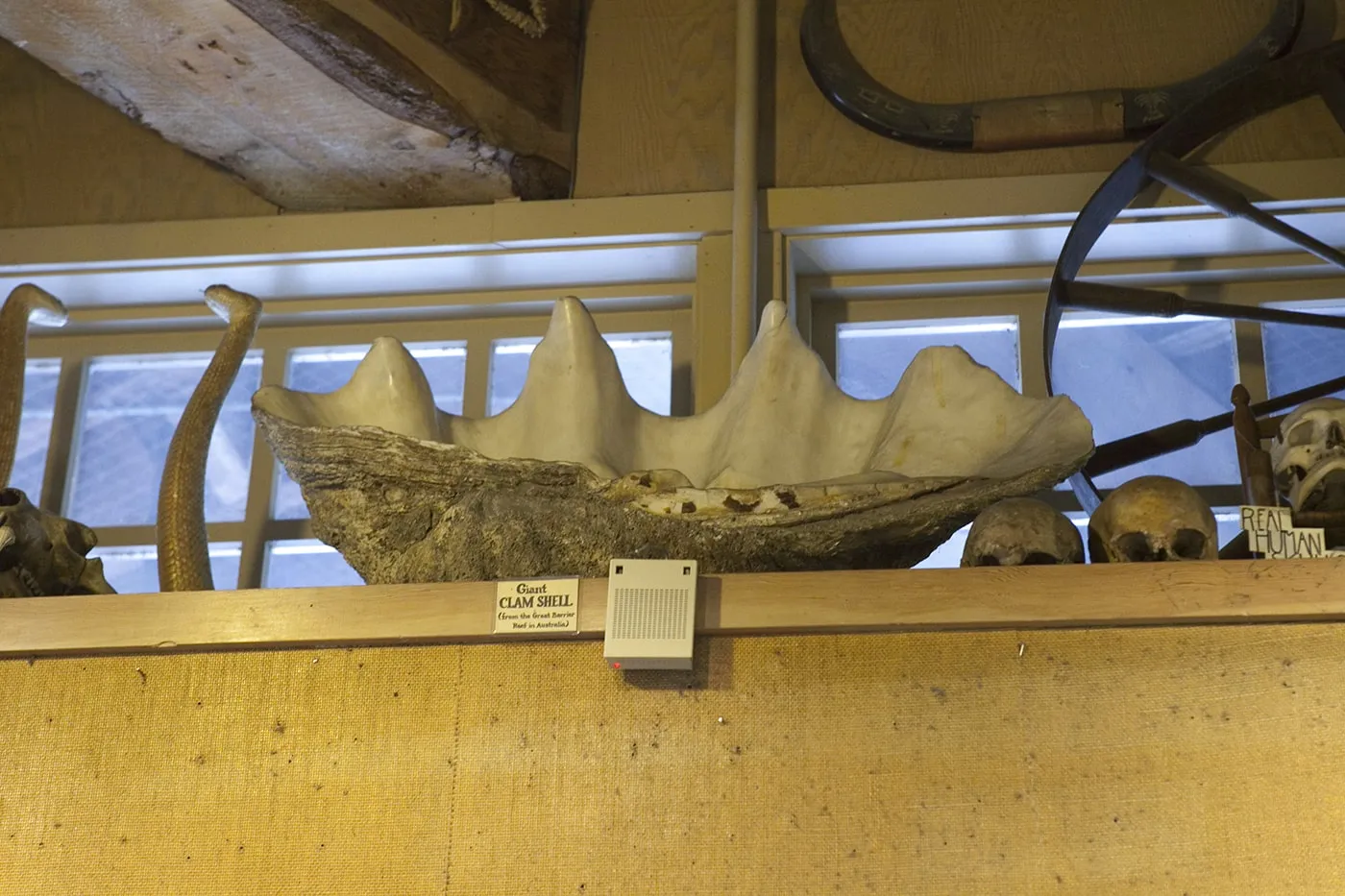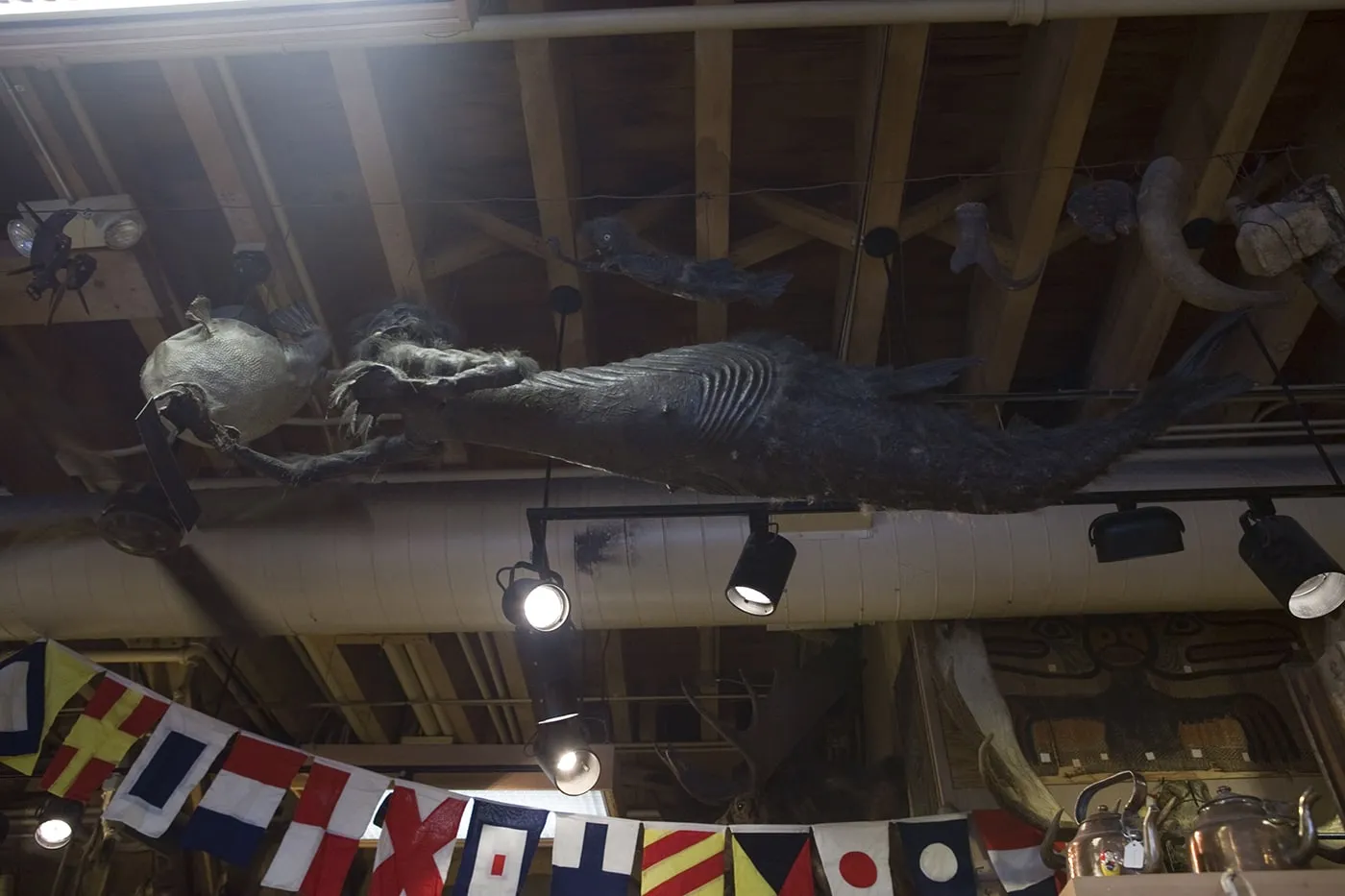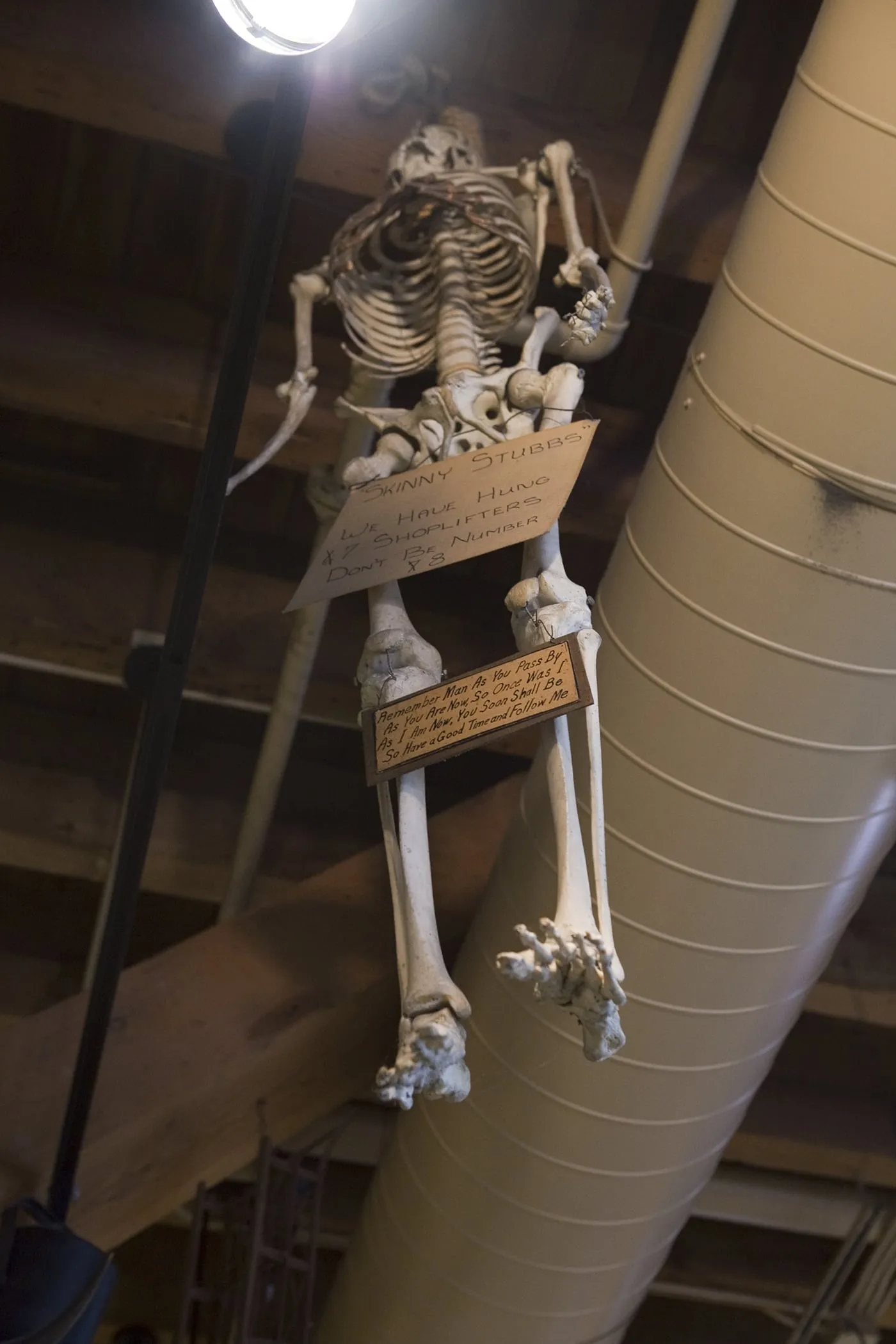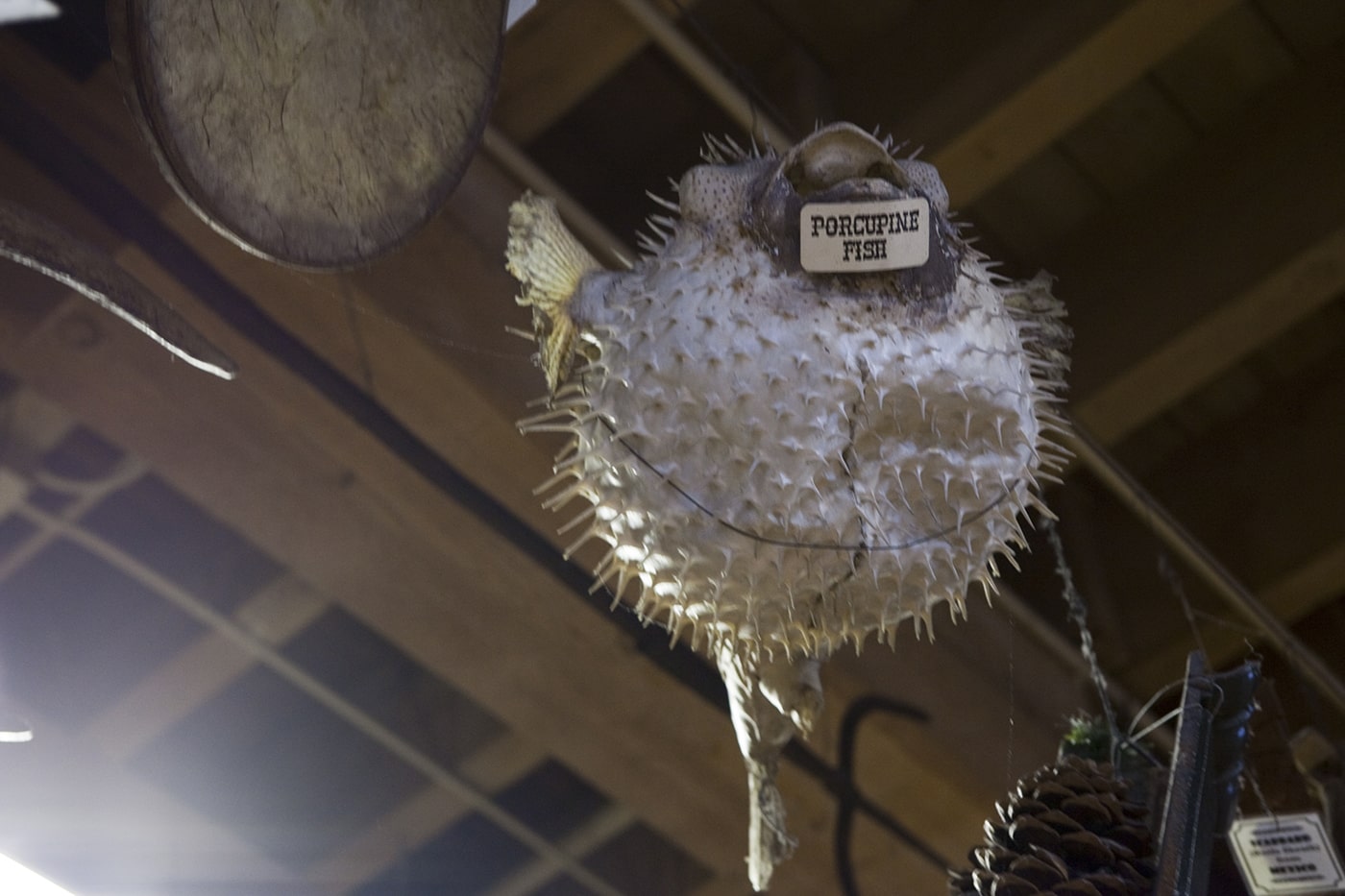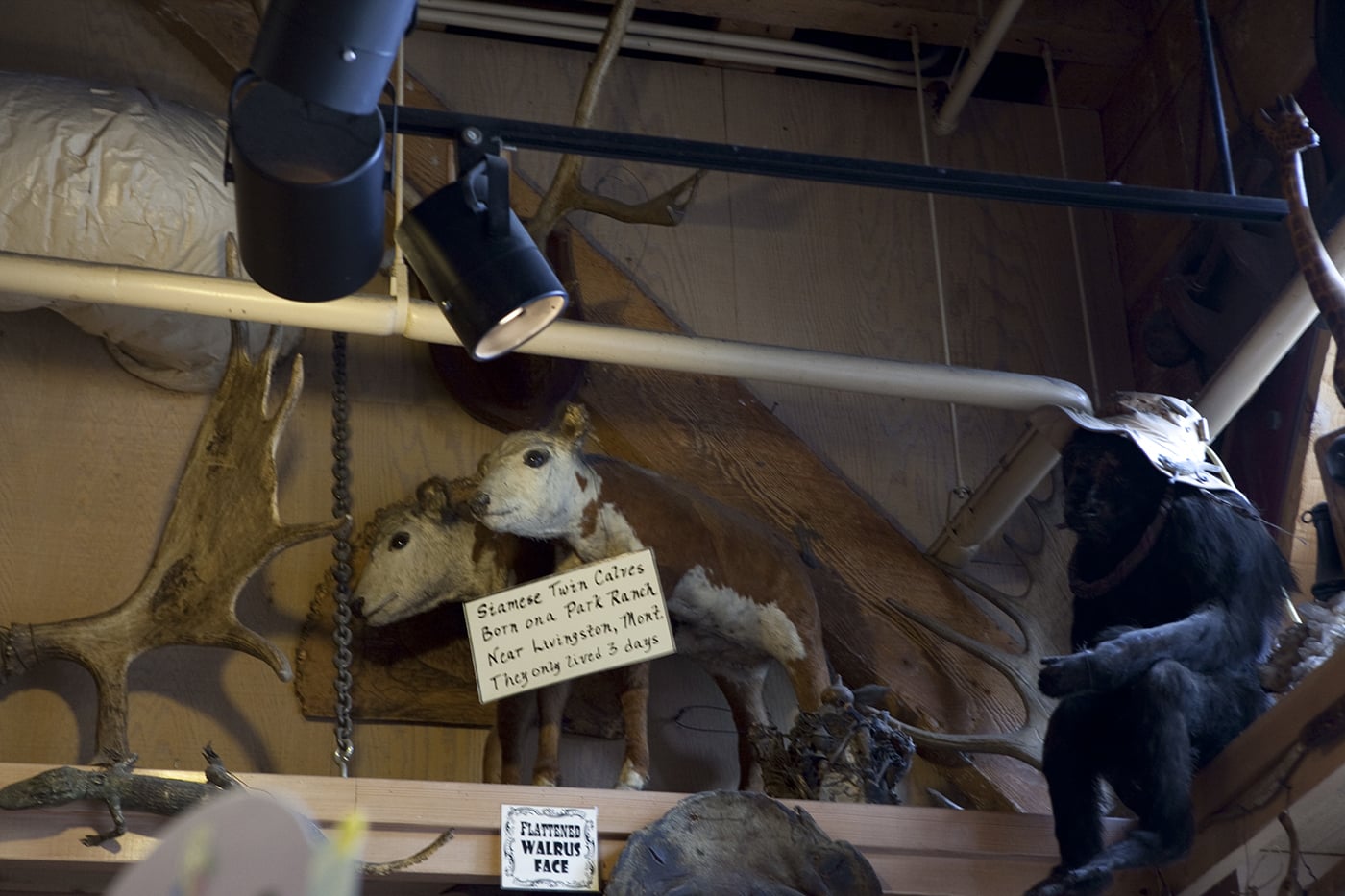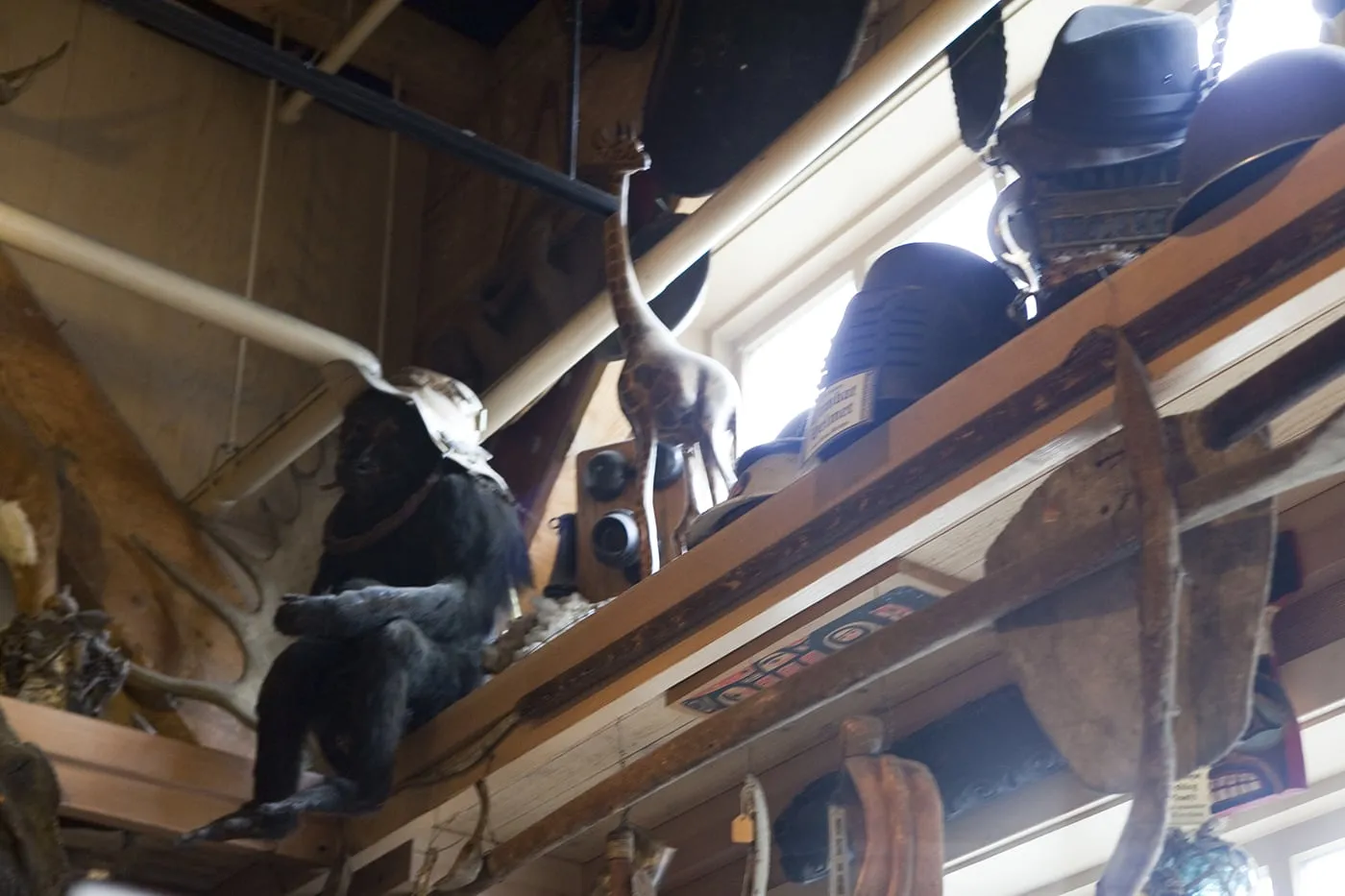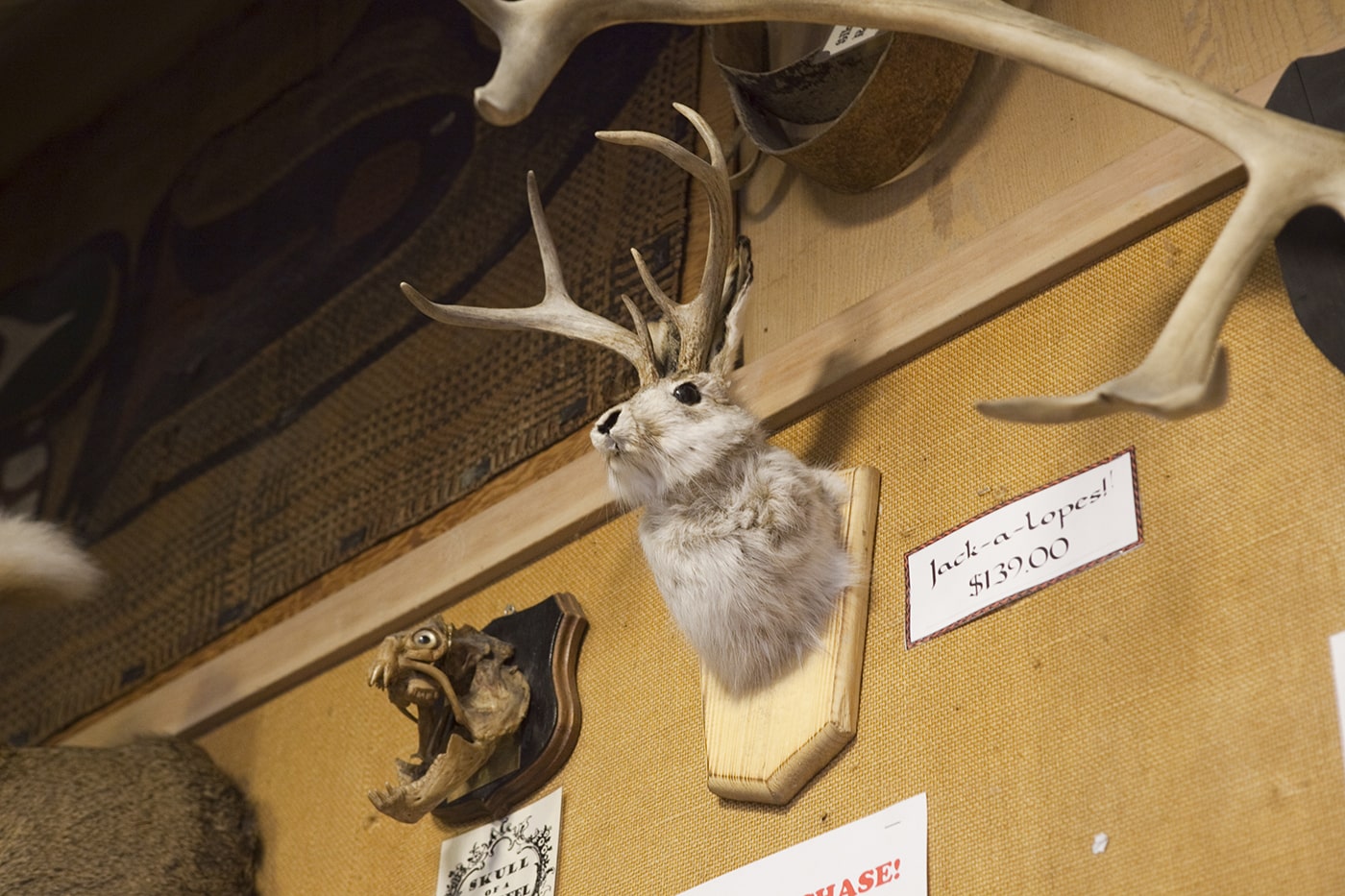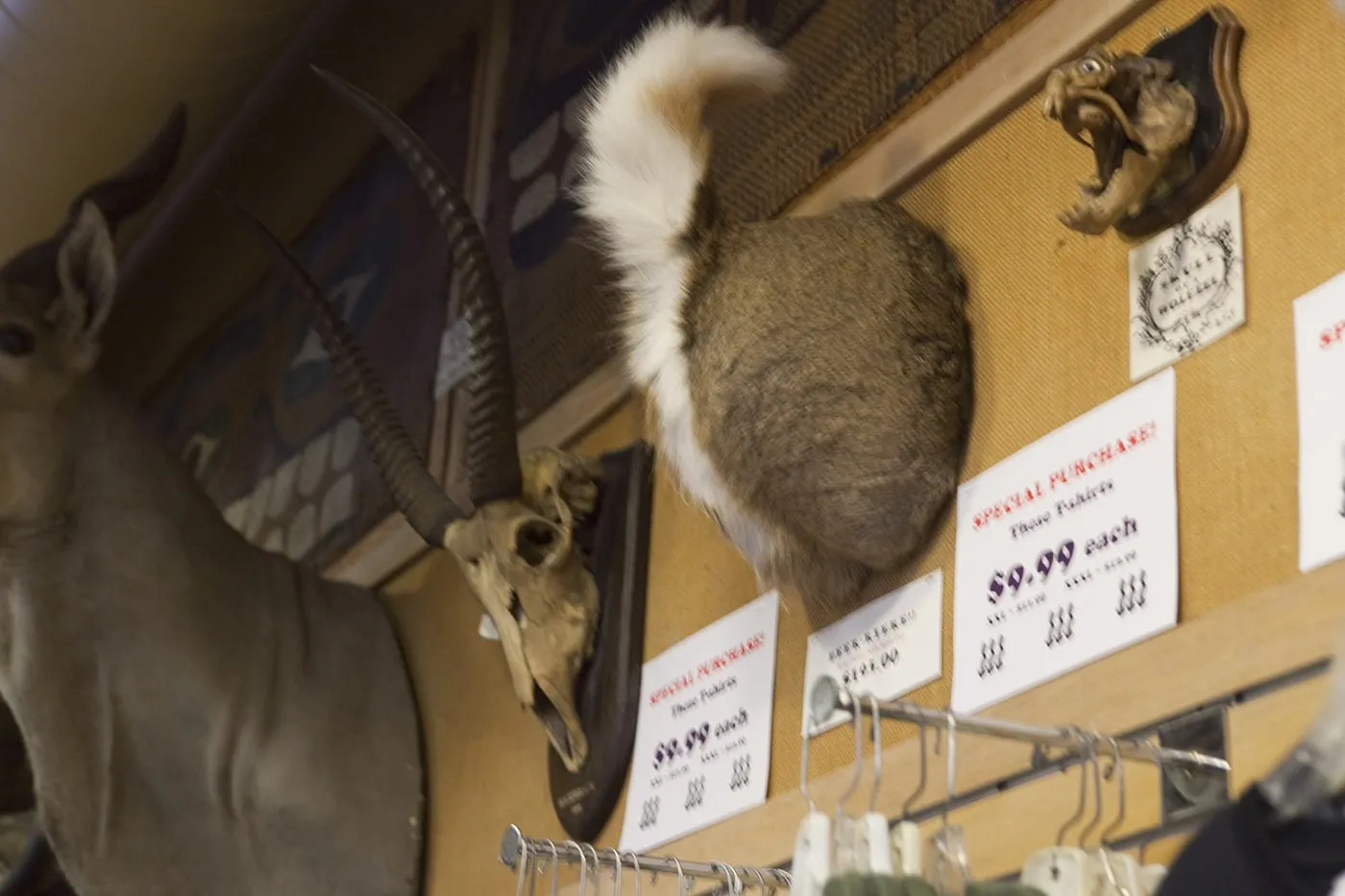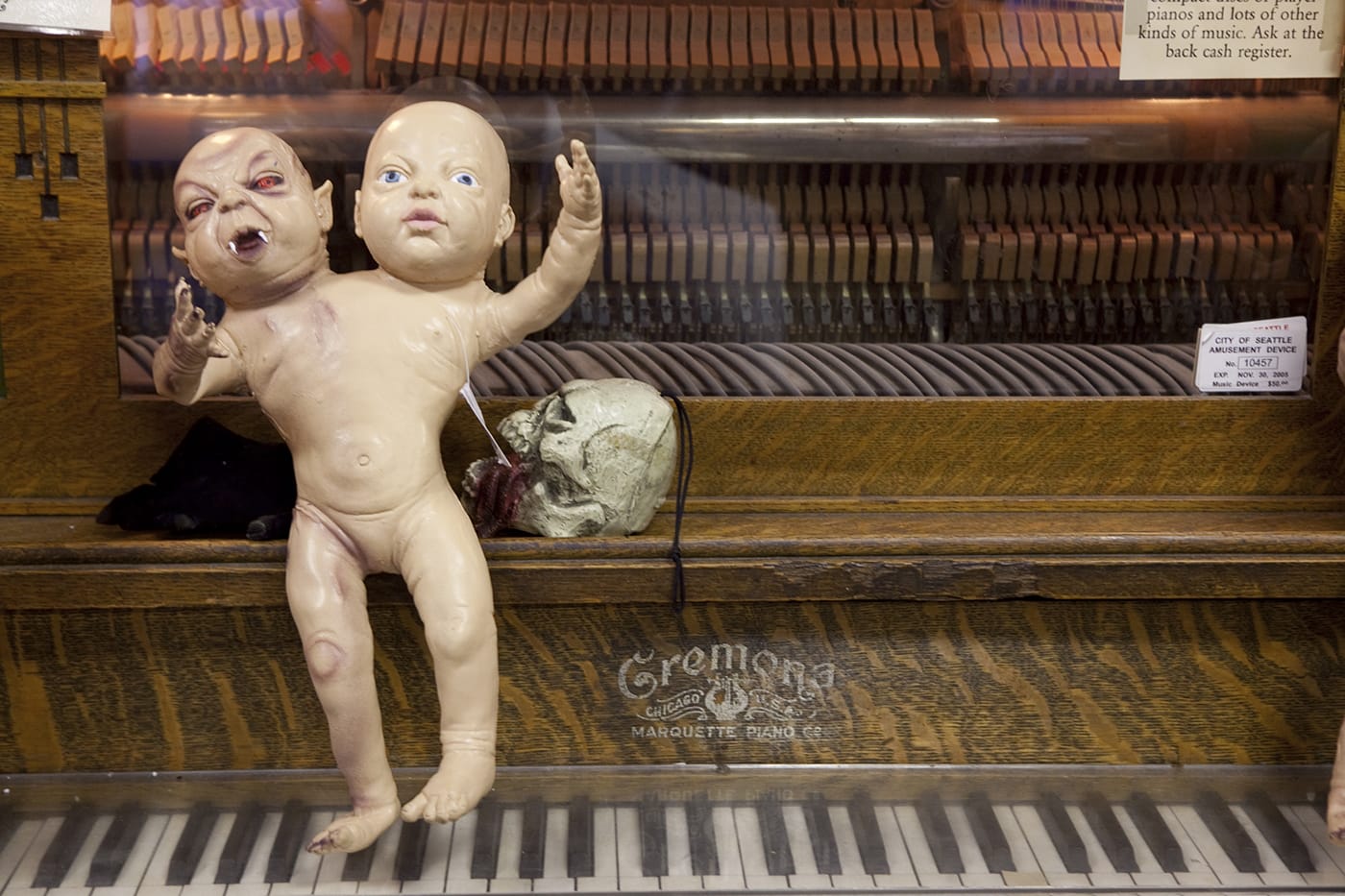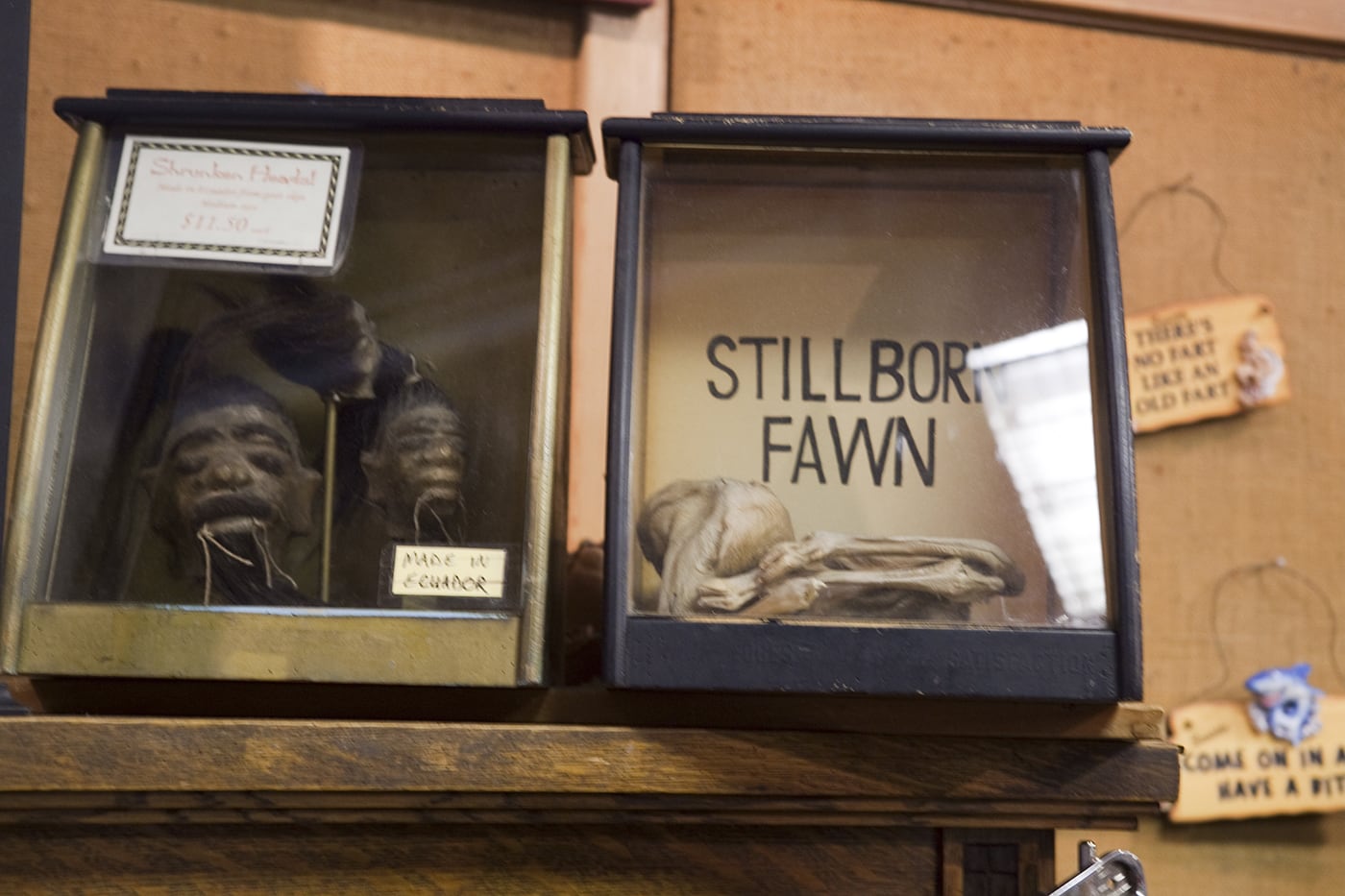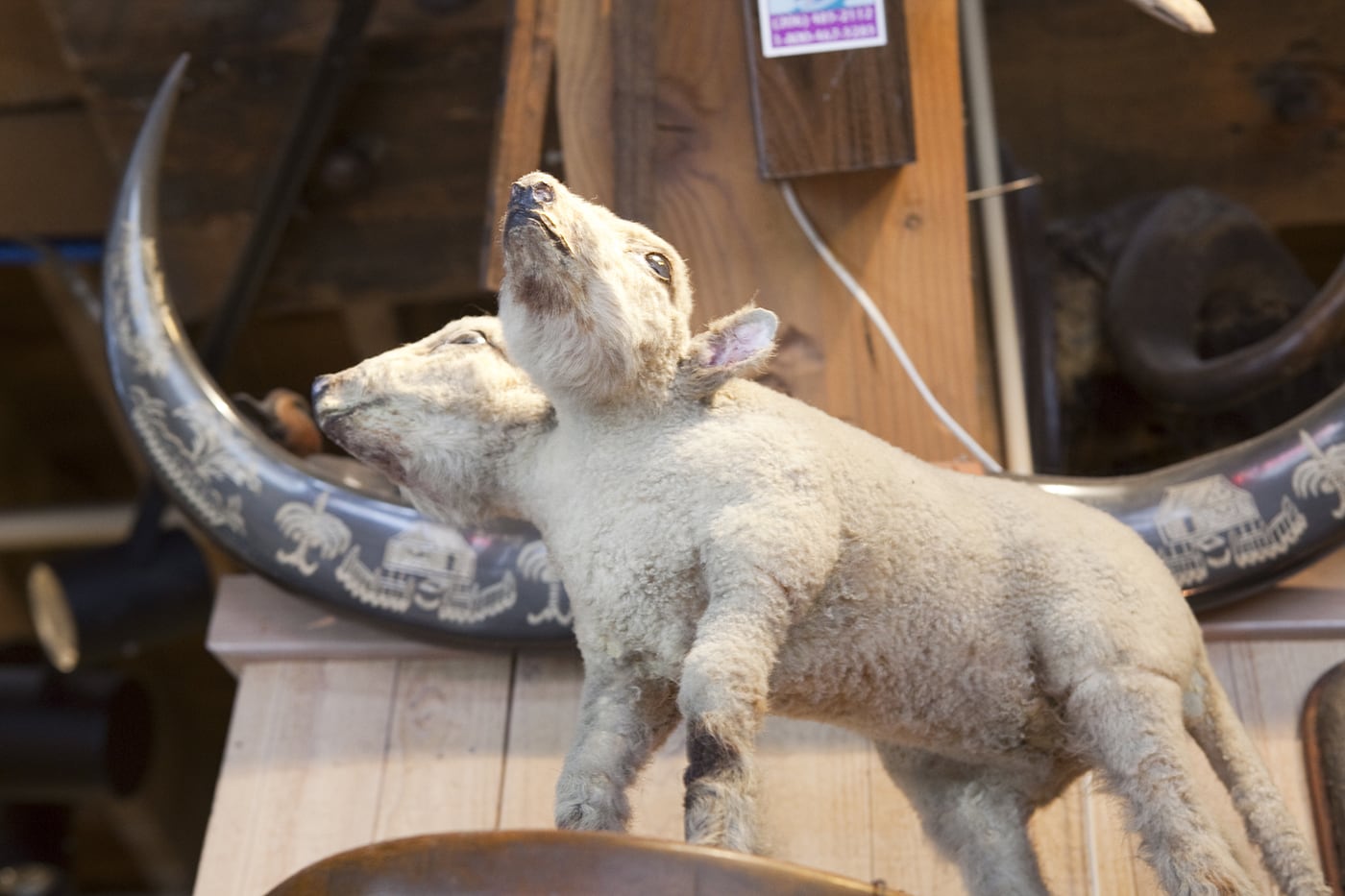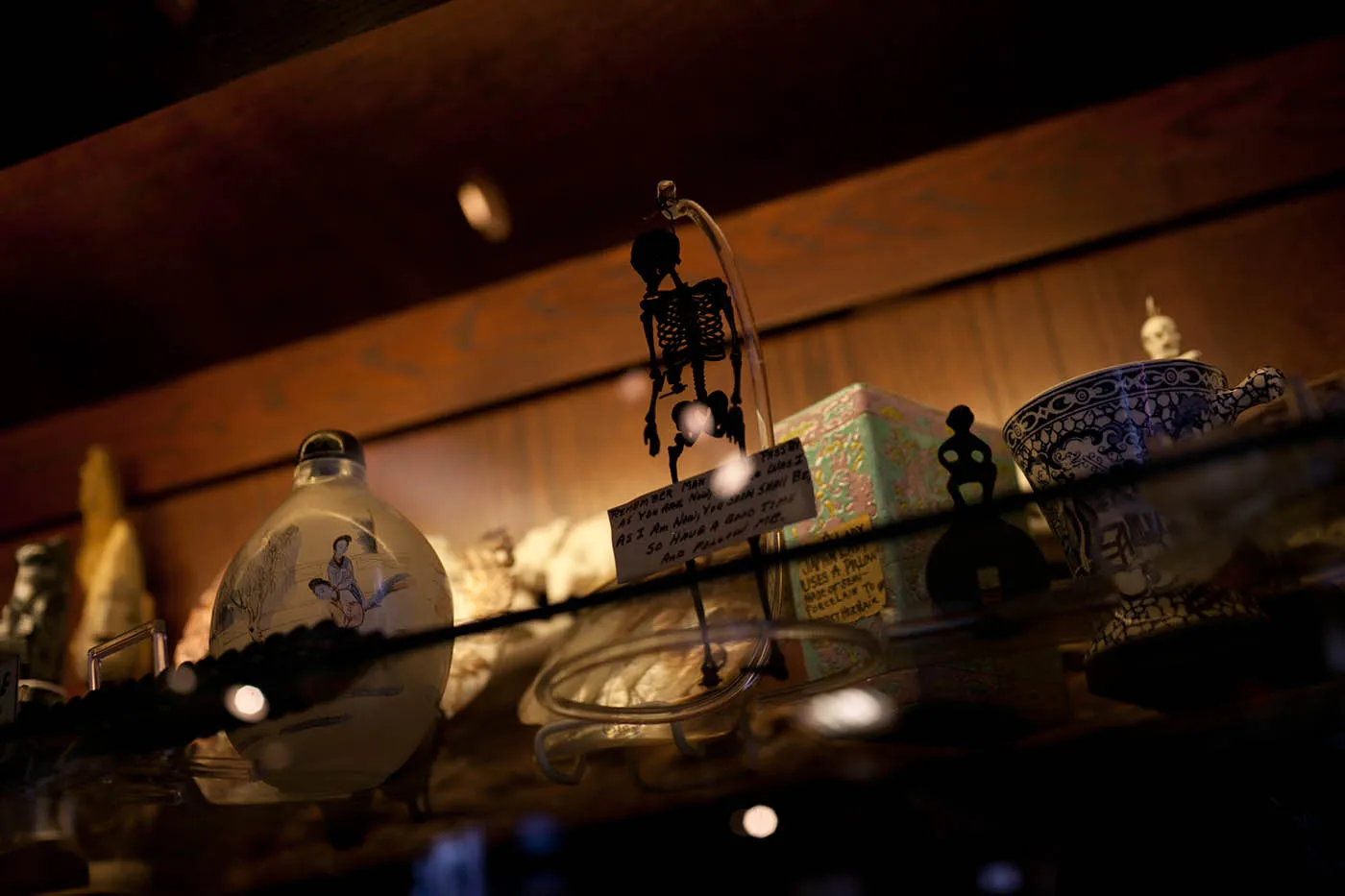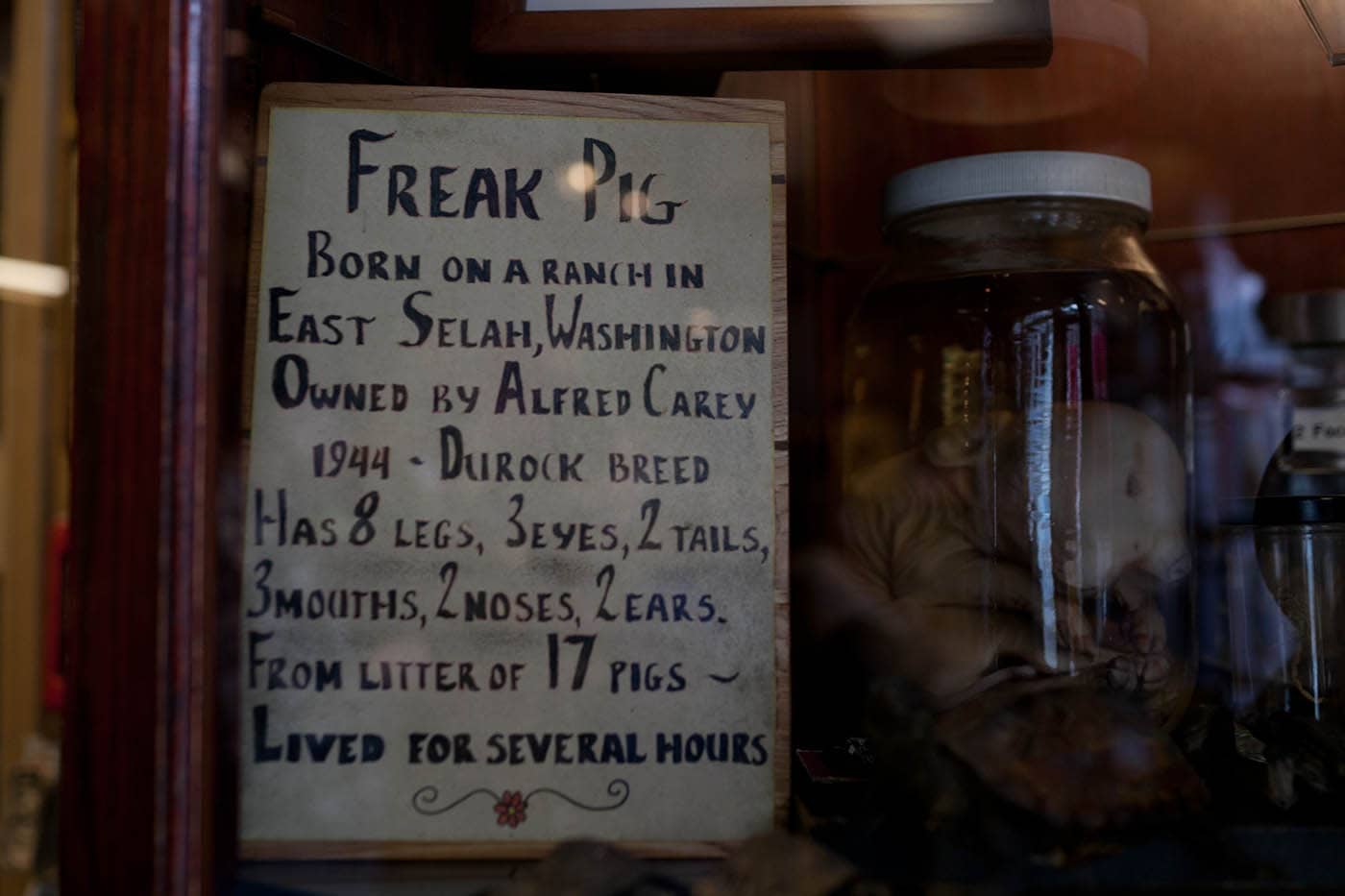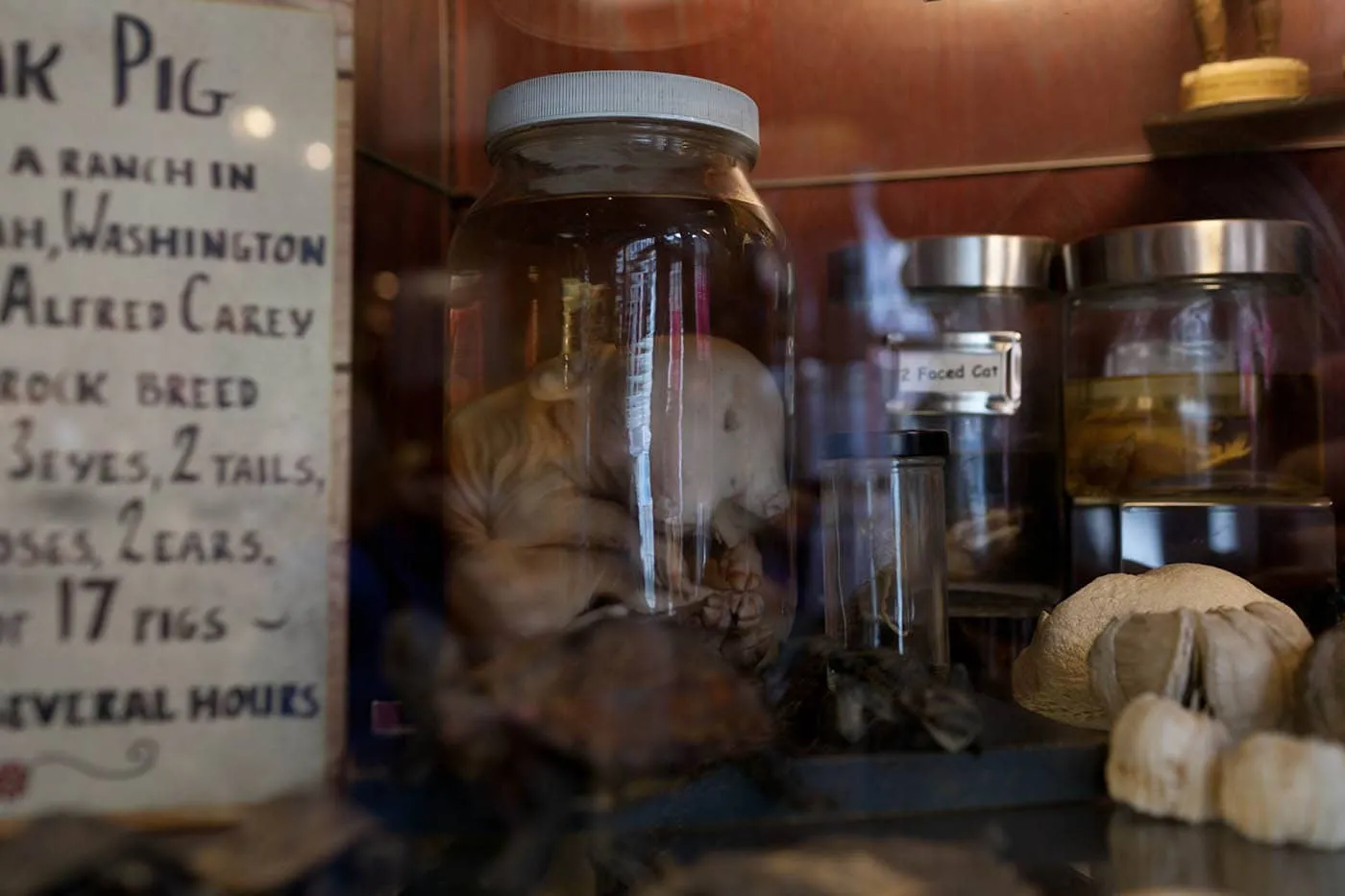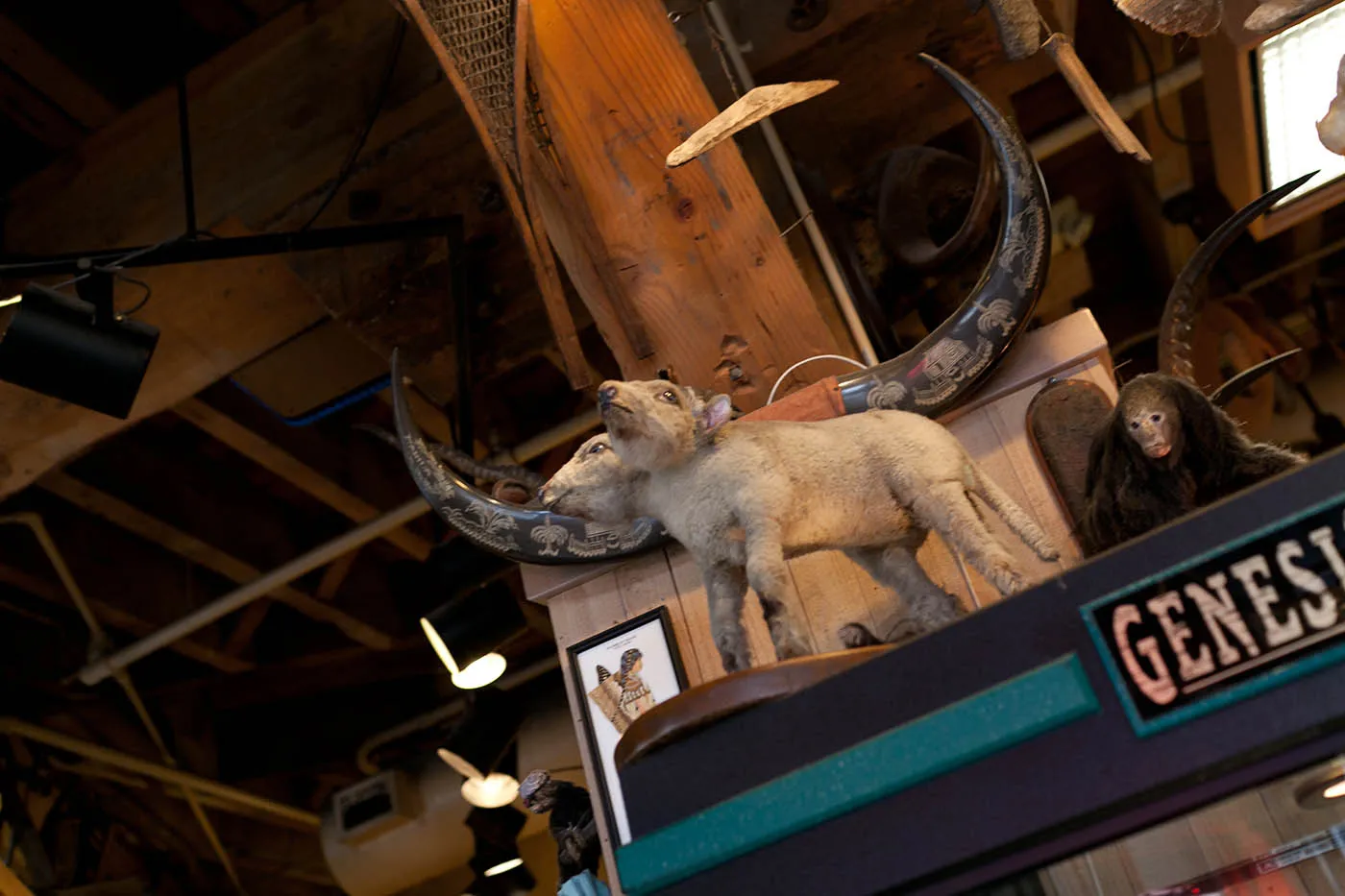 While visiting Seattle and checking out all the best Washington roadside attractions be sure to also look for the Ivar Feeding the Gulls statue, Bridgetender Rapunzel, the Bronze Jimi Hendrix Statue, and all the oddities in Fremont.
---
Ye Olde Curiosity Shop
Address: Pier 54, 1001 Alaskan Way, Seattle, WA
Hours: Sunday through Thursday, 11am – 6pm; Friday and Saturday, 10am – 9pm
Cost: Free to See, Souvenirs Cost Extra
Pin this Seattle attraction: