Do you ever play slug bug on long road trips? If so, you might want to protect your arm now. VW Slug Bug Ranch in Conway, Texas is a Route 66 roadside attraction that features several of those elusive bug shaped cars buried nose deep in a row.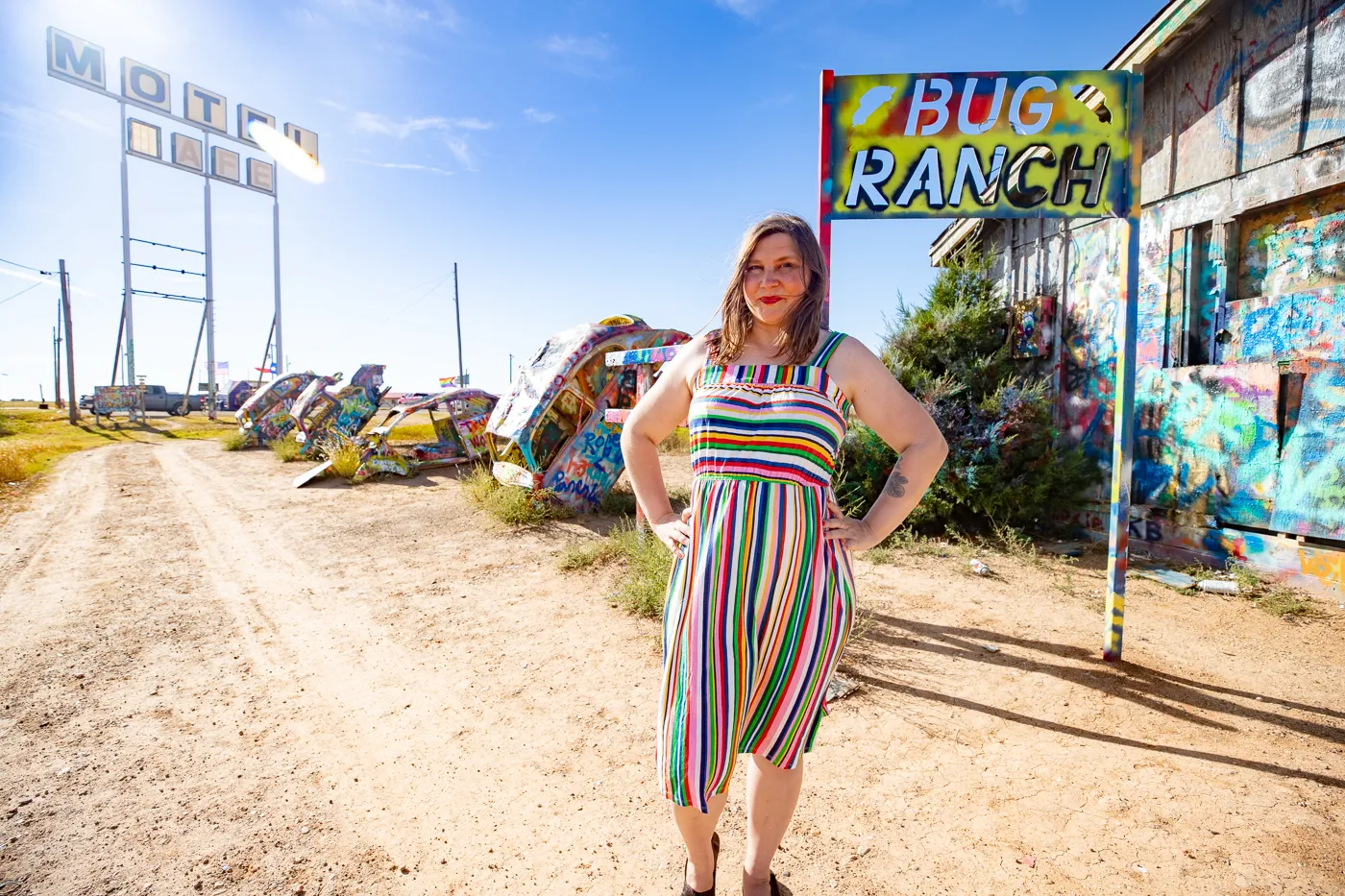 VW Slug Bug Ranch might not be as famous as its Cadillac counterpart over at Cadillac Ranch down the road, but it is just as fun to visit. The Texas roadside attraction consists of five Volkswagen Beetles buried front first into the ground.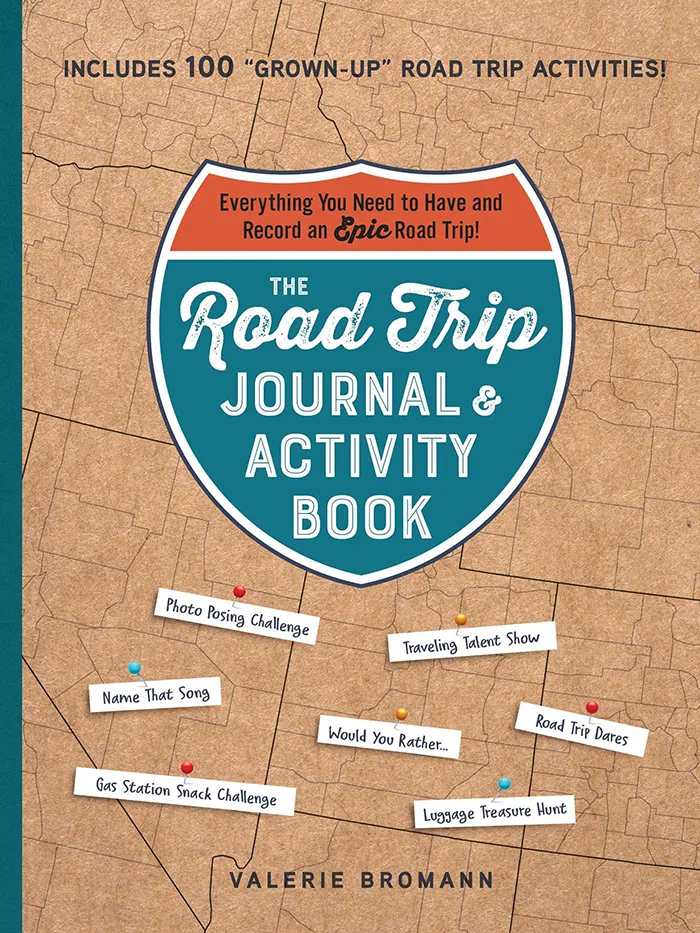 The Road Trip Journal & Activity Book
Everything You Need to Have and Record an Epic Road Trip!
Enjoy fun games and challenges to pass the time on your next road trip and have a keepsake to look back on for years to come with this entertaining must-have for your next vacation.
They once were painted yellow and a sign on site encouraged visitors to sign their name. Today, multi-colored graffiti covers the cars.
The Texas Route 66 attraction was erected in 2002 by the Crutchfield family, who owned the Longhorn Trading Post and Rattlesnake Ranch. They hoped the cars would sway travelers to visit them over other more corporate outfits nearby. Unfortunately, the business closed just a year later in 2003. The buildings now lay abandoned and the roadside attraction is left unattended.
But don't let that deter you. These punch buggies with the drive. And, as you continue the drive on Texas Route 66, be sure to also check out The Big Texan Steak Ranch, the Big Texan Motel, Ozymandias on the Plains, and the Midpoint Cafe and Route 66 Midpoint sign in Adrian.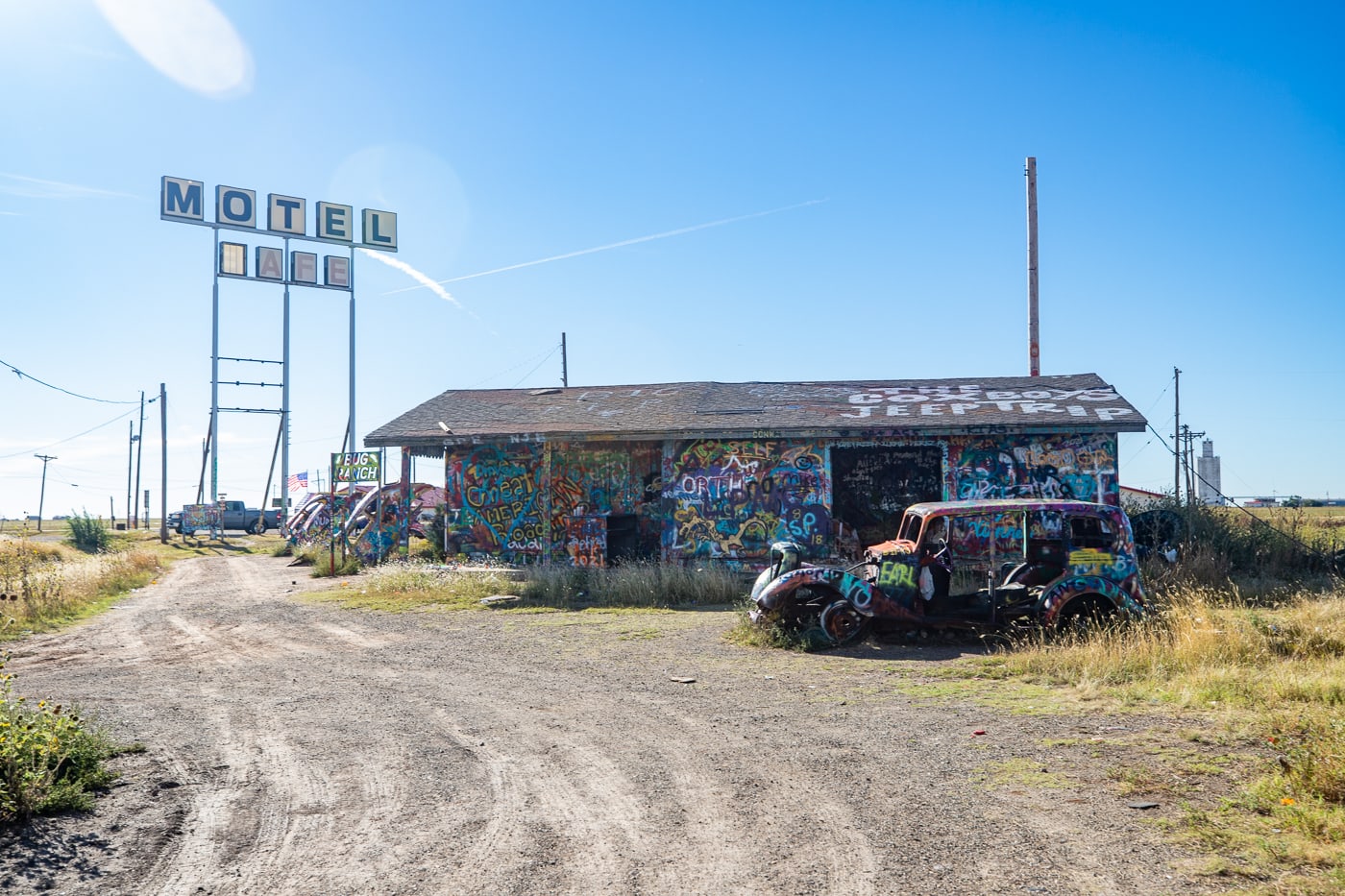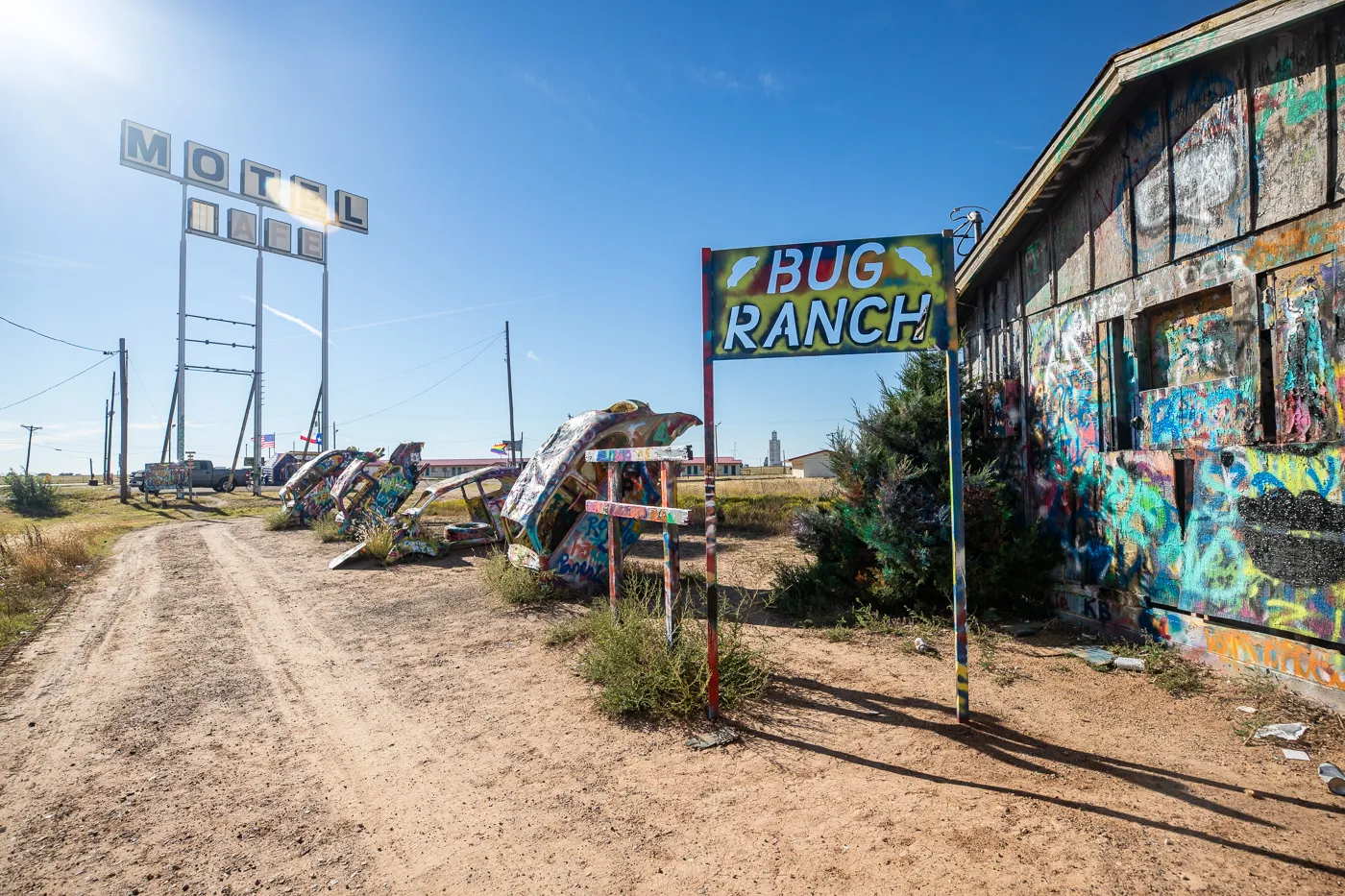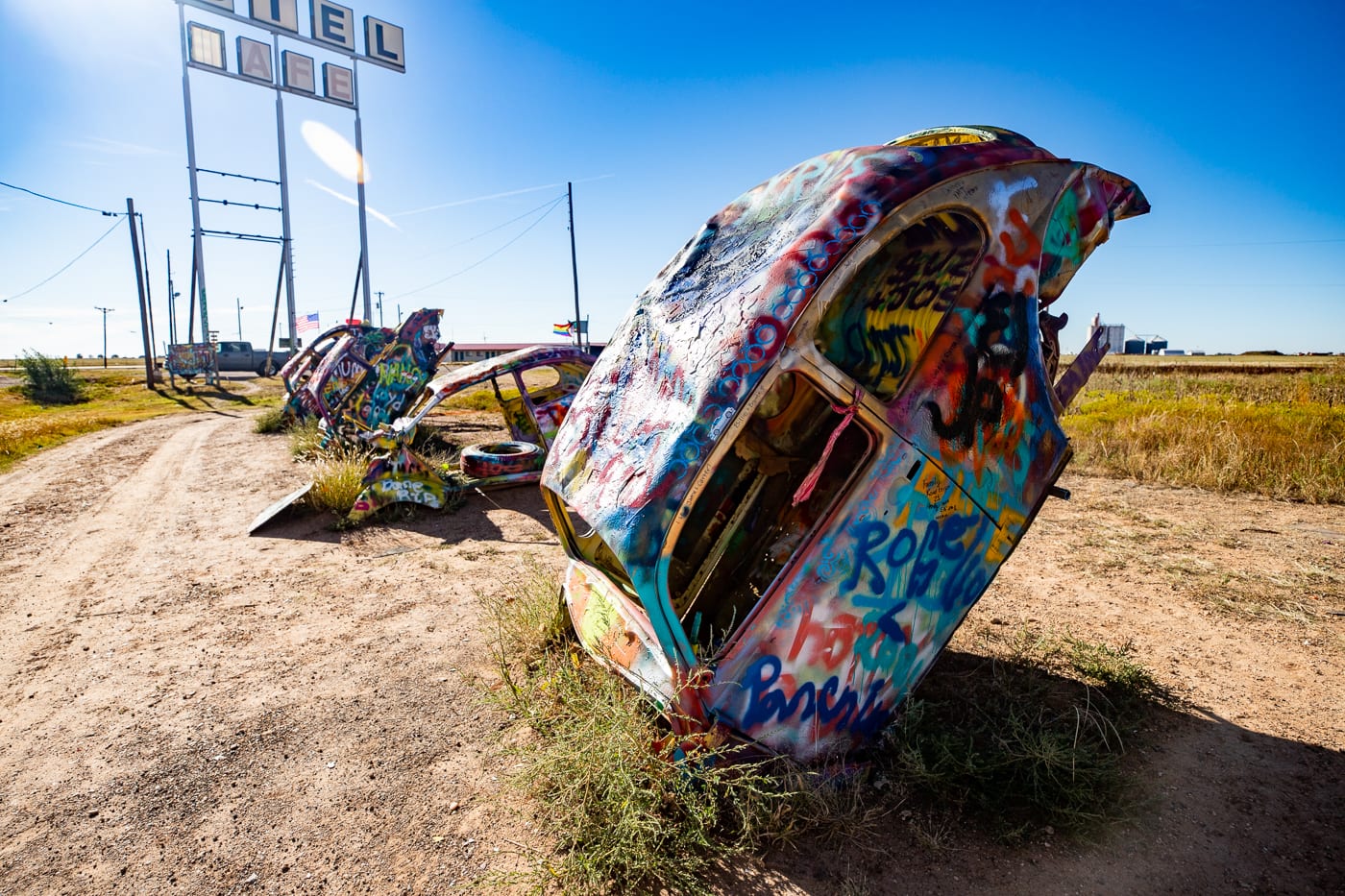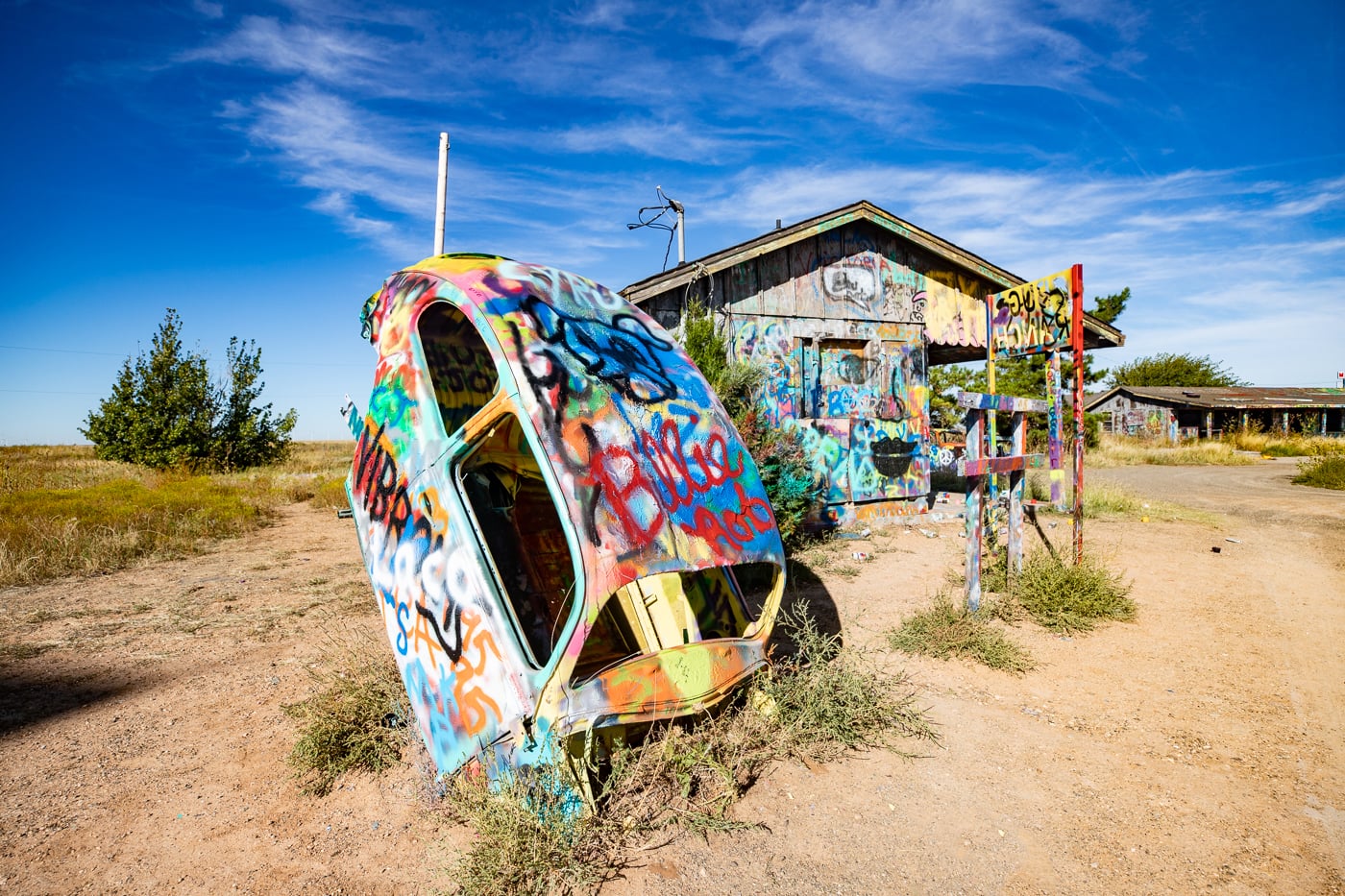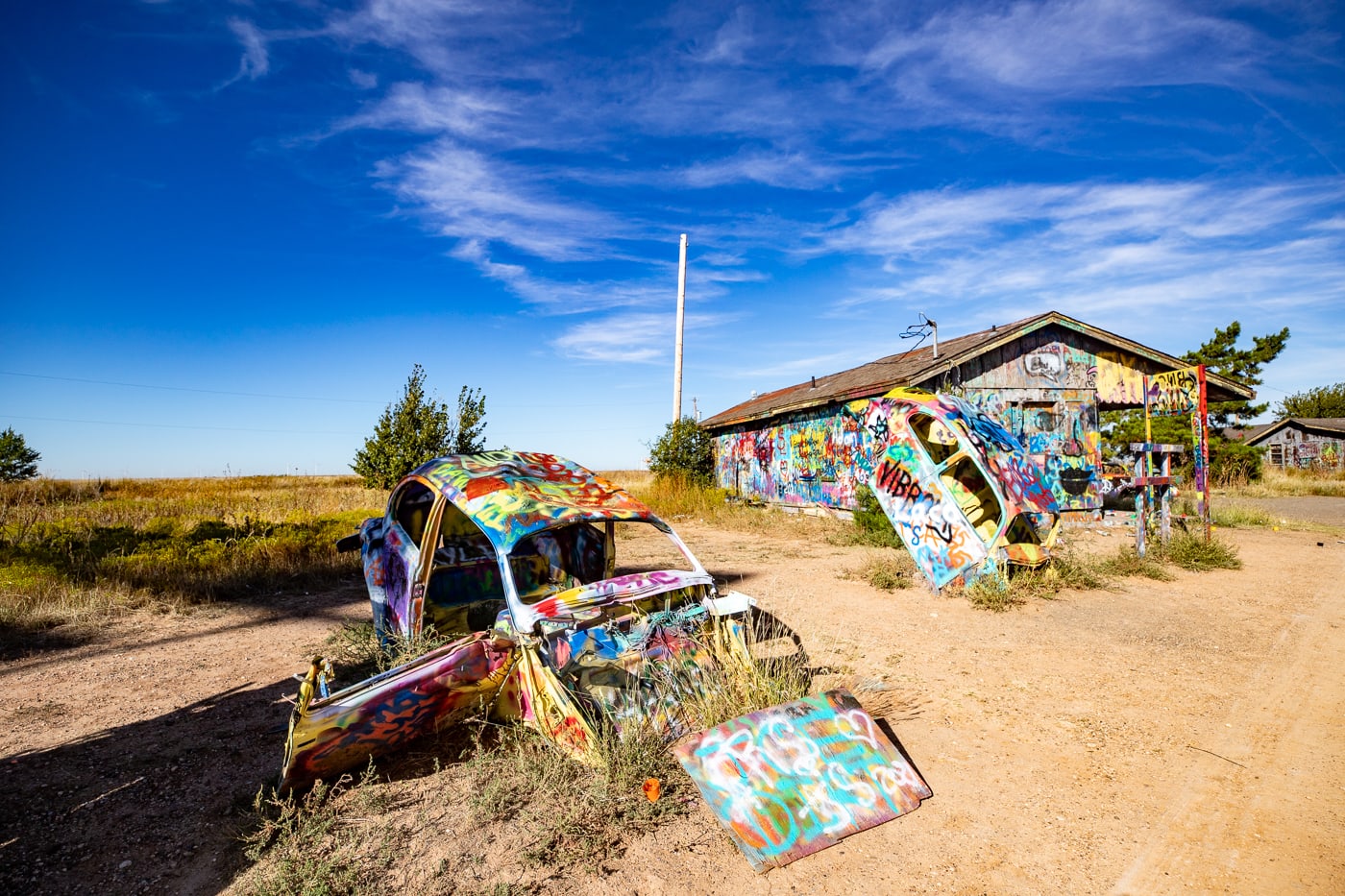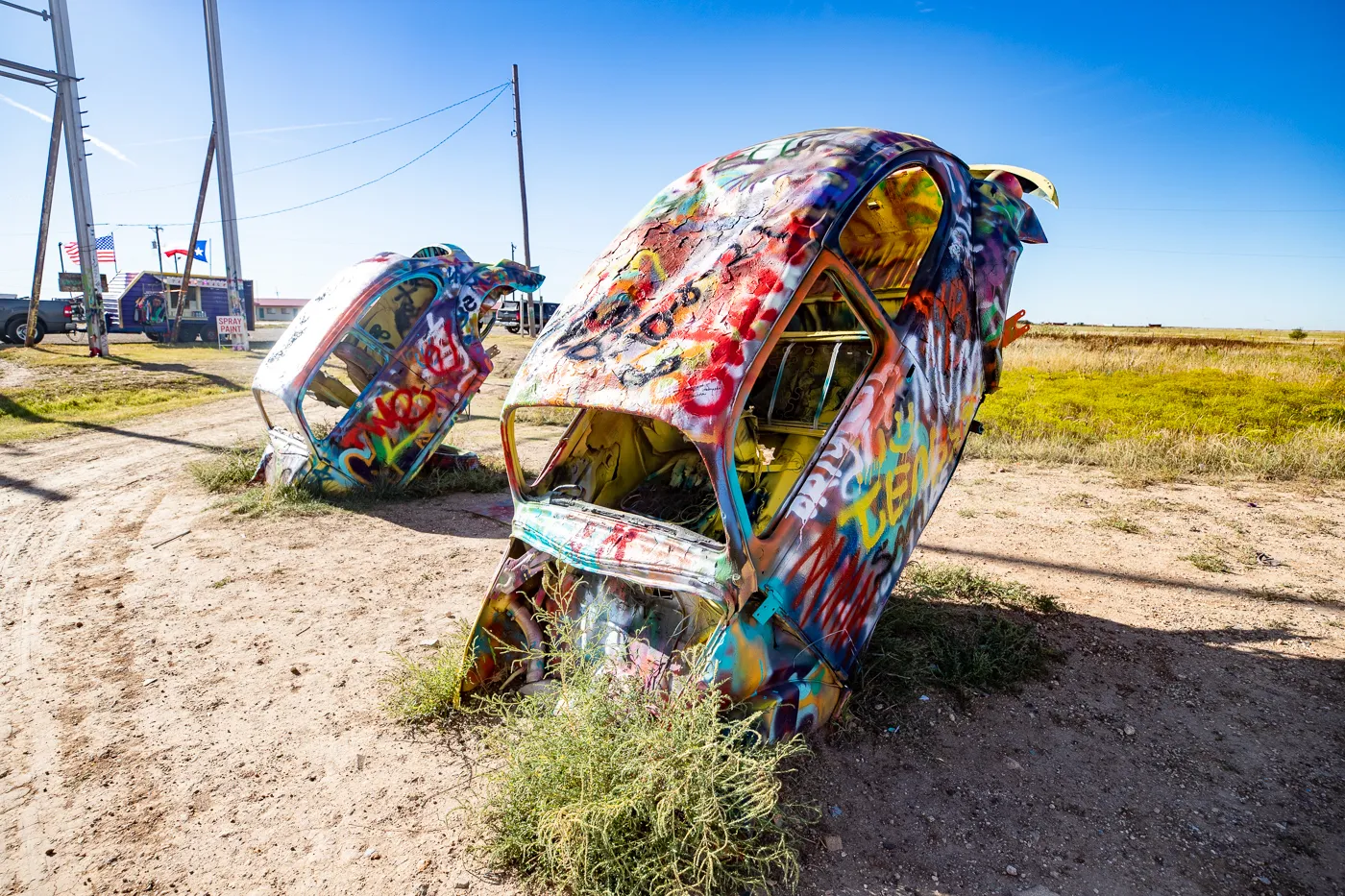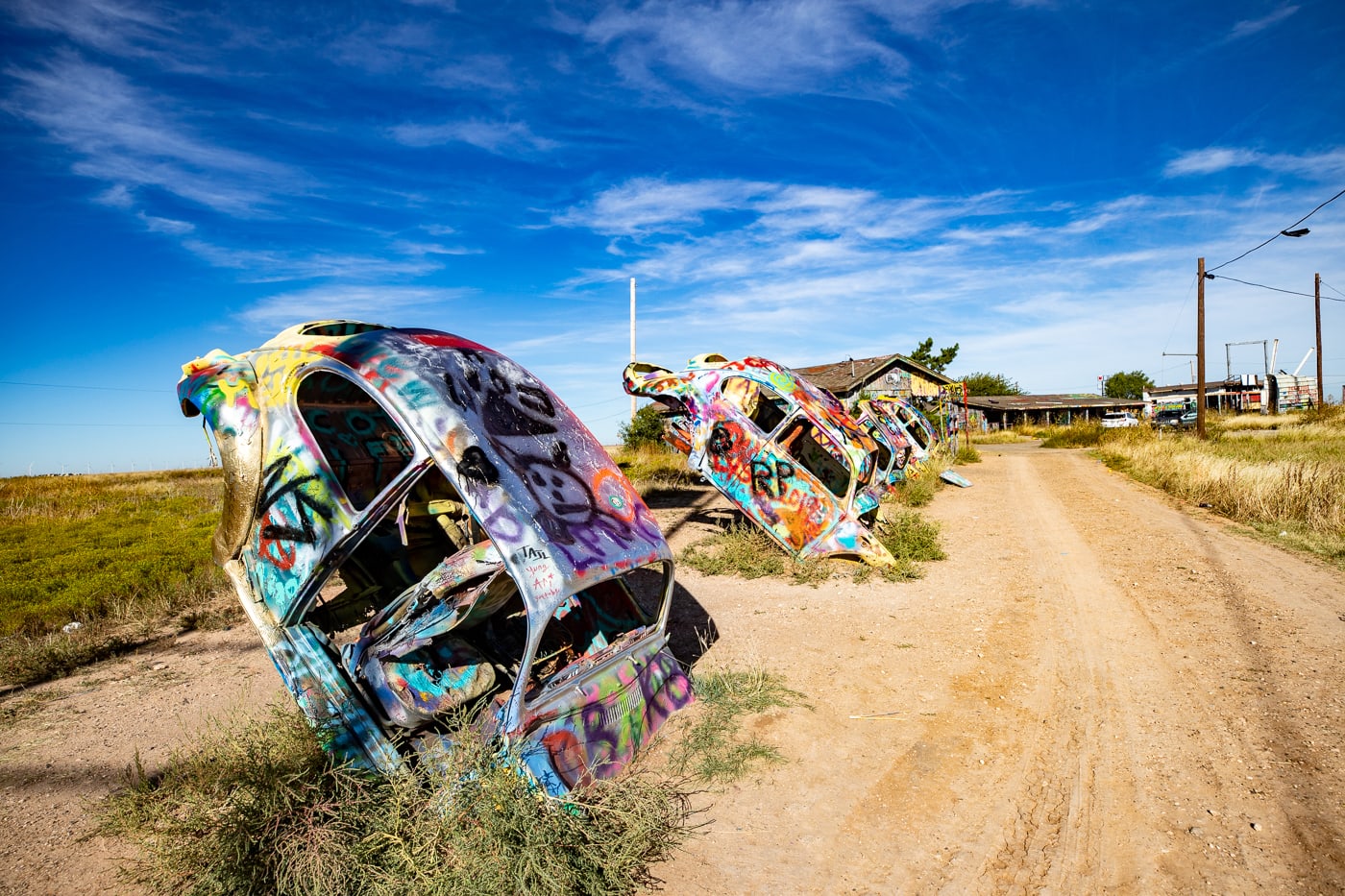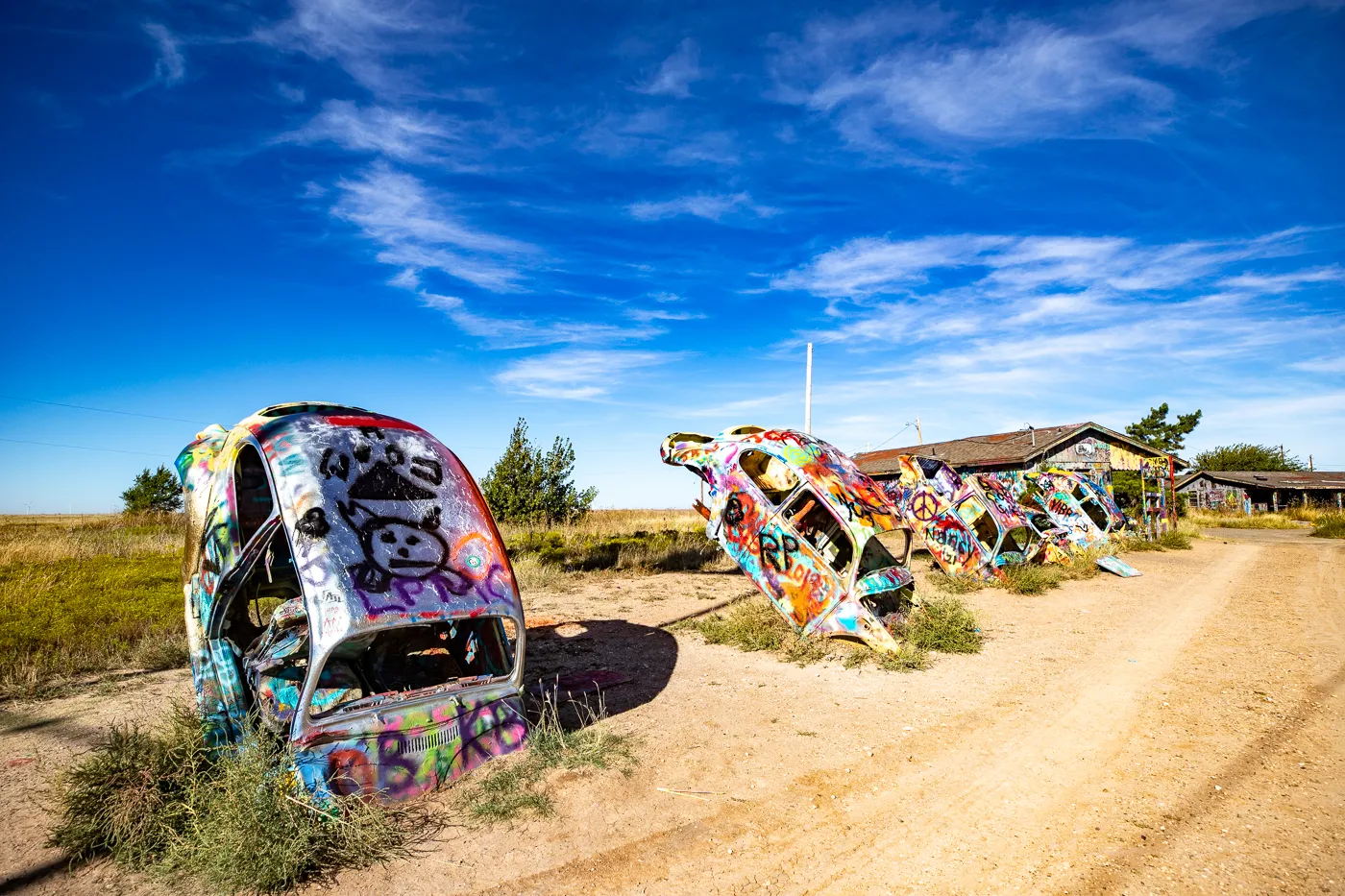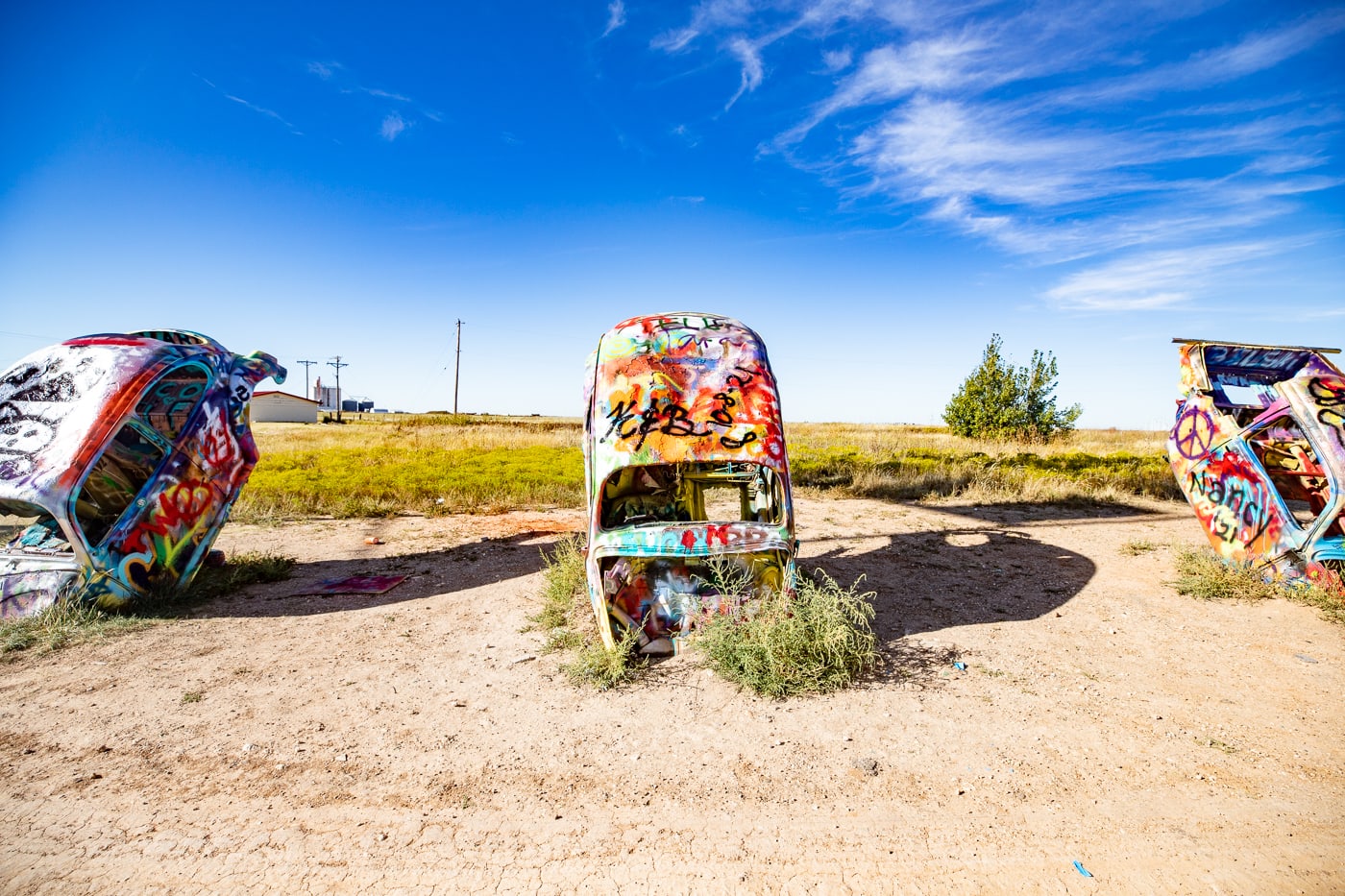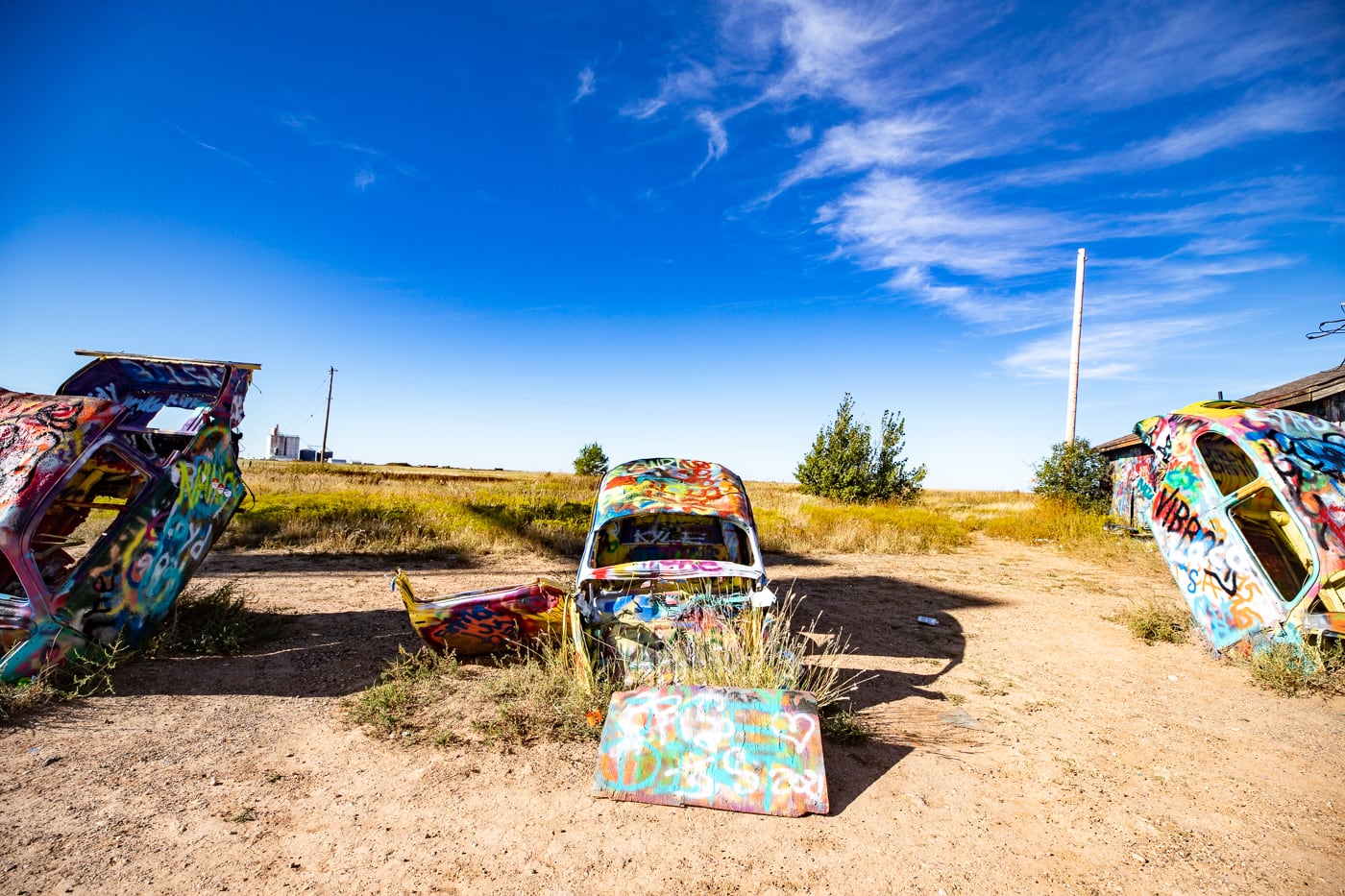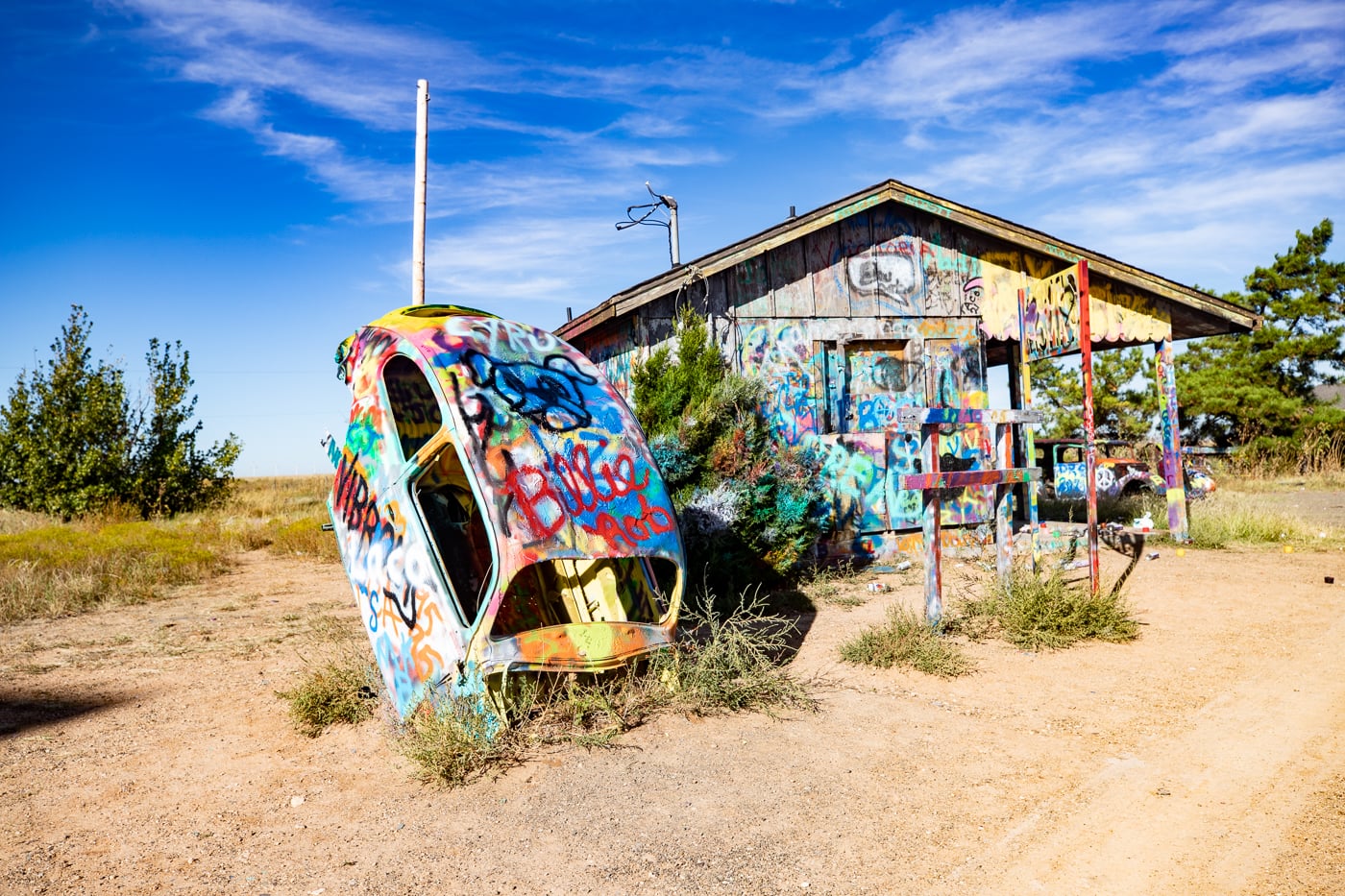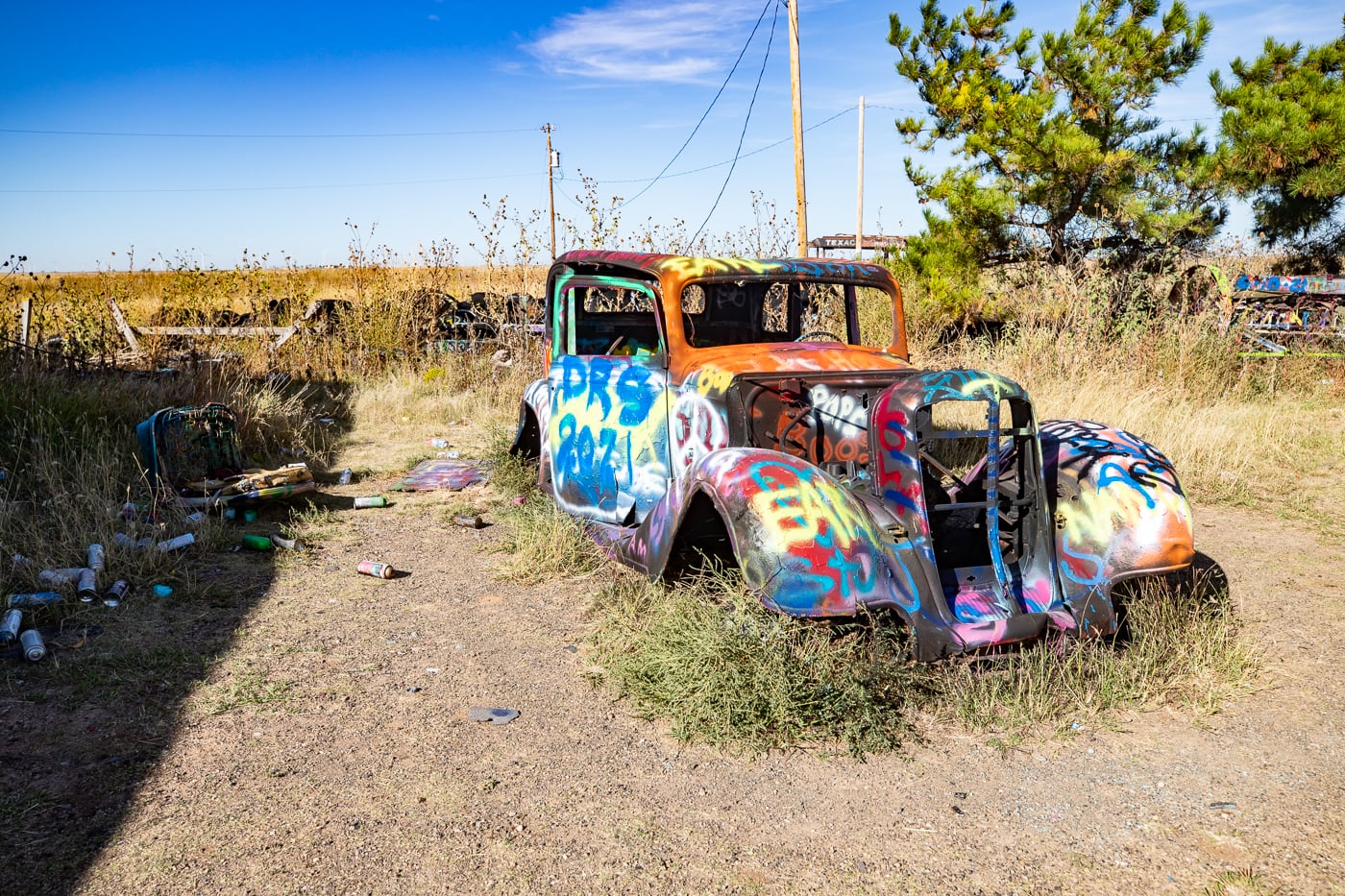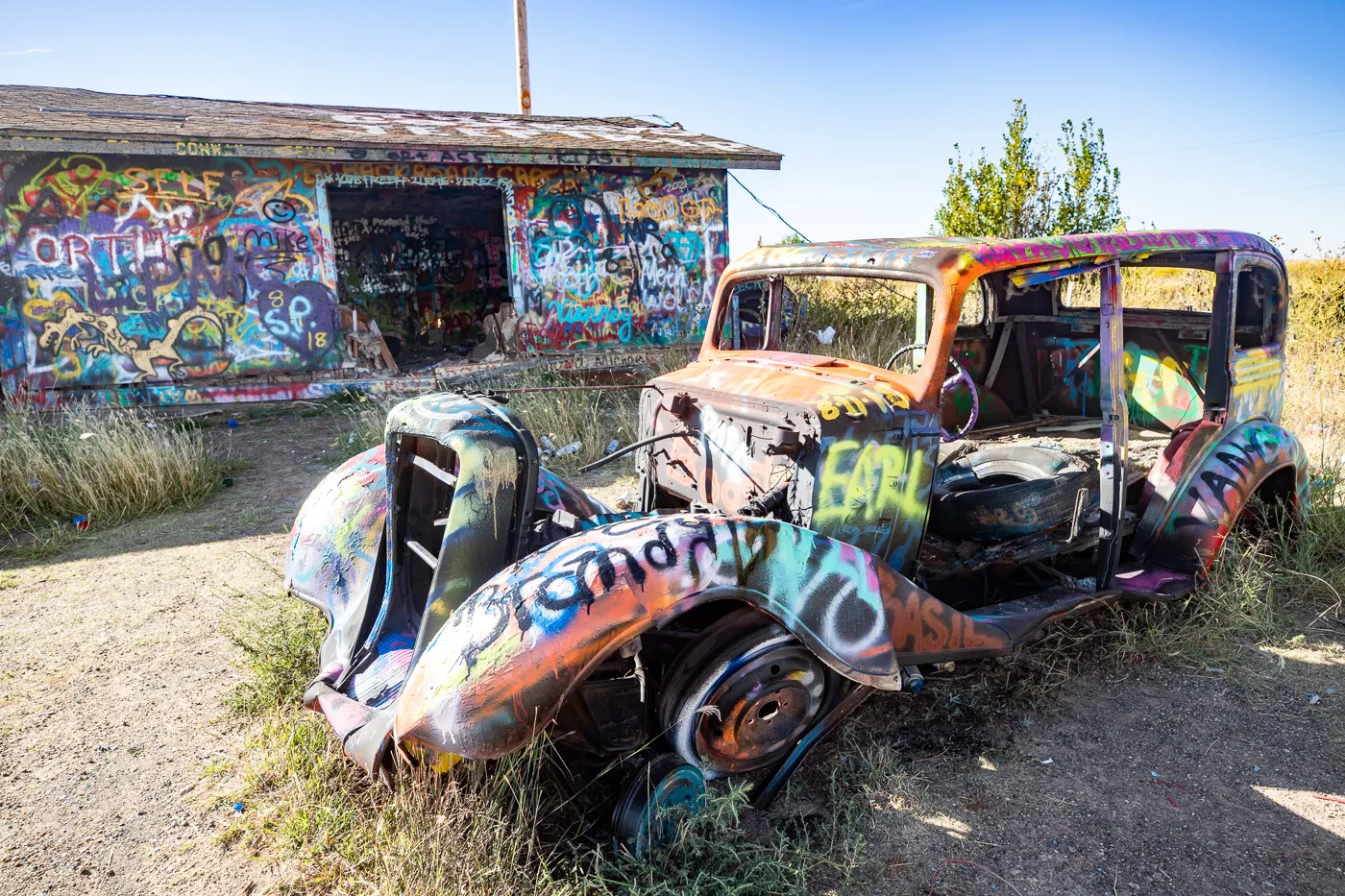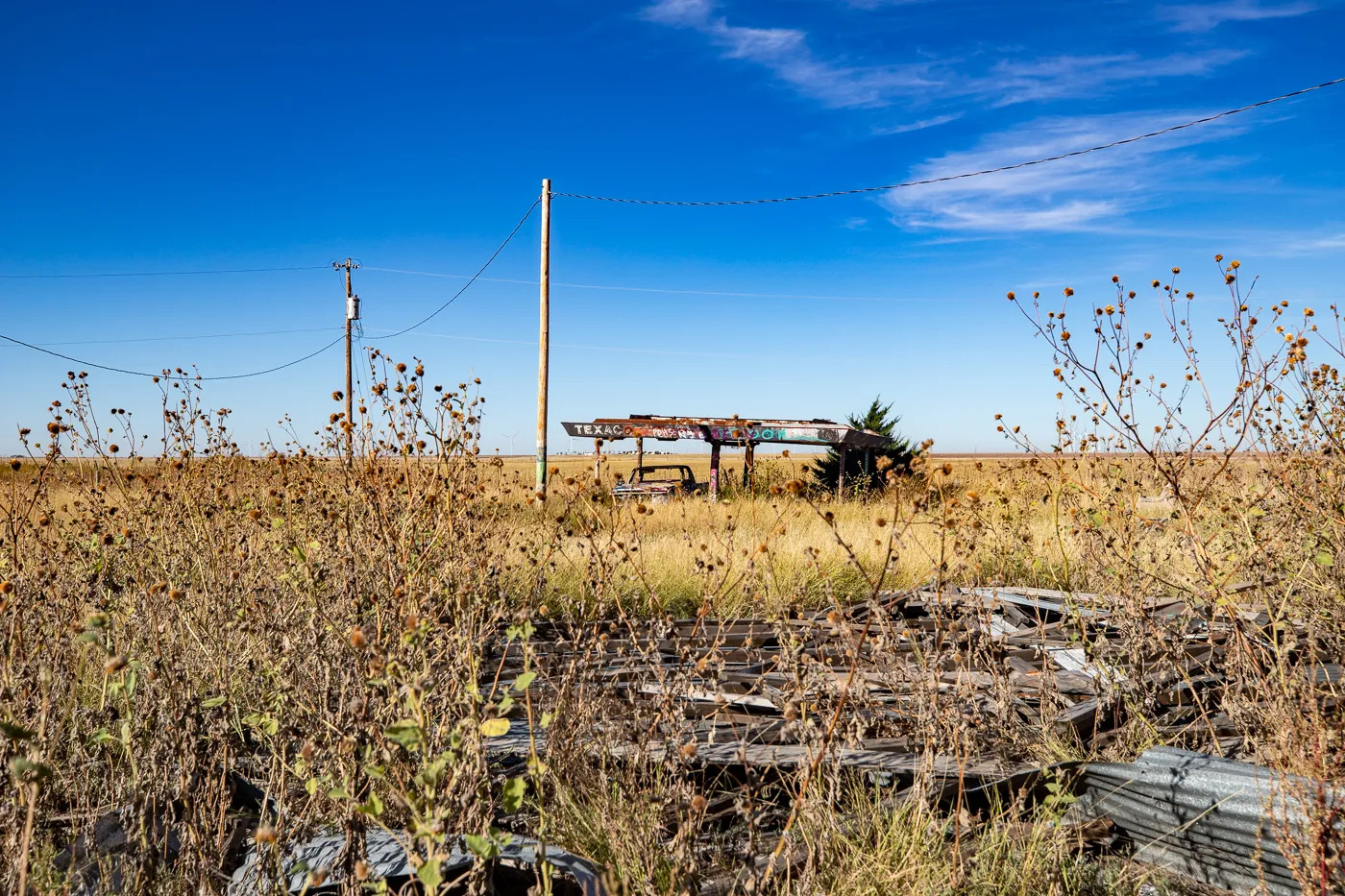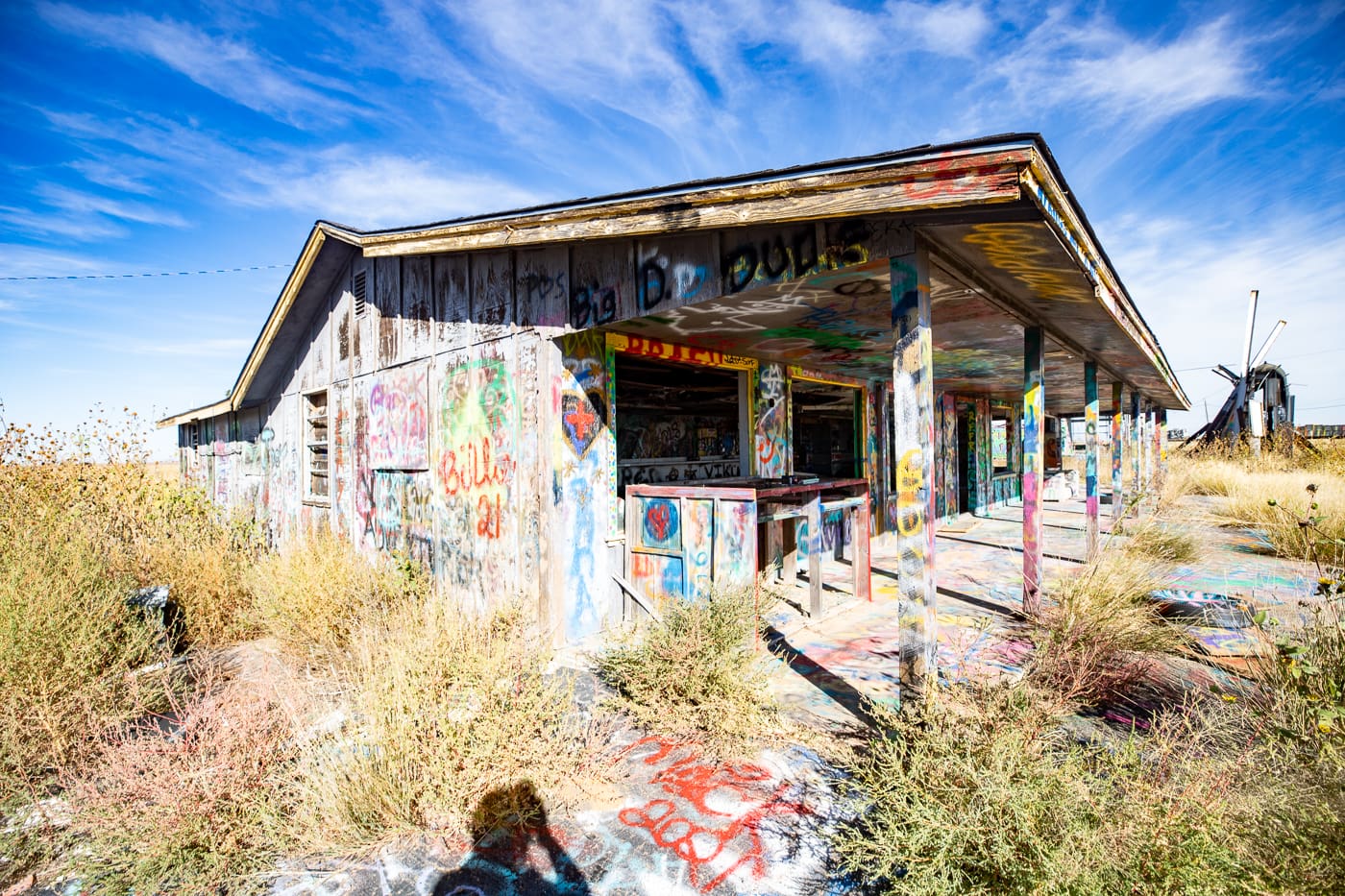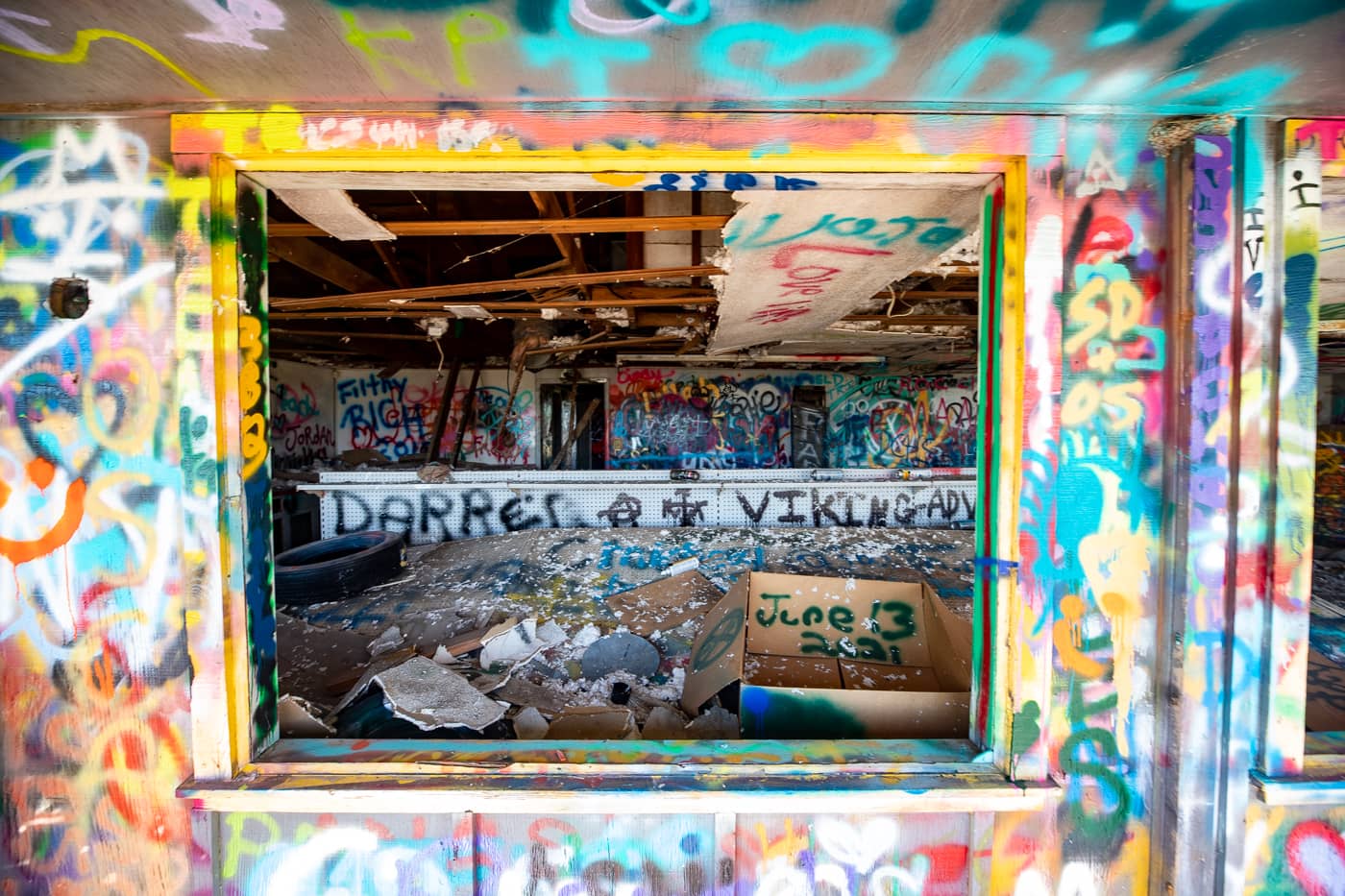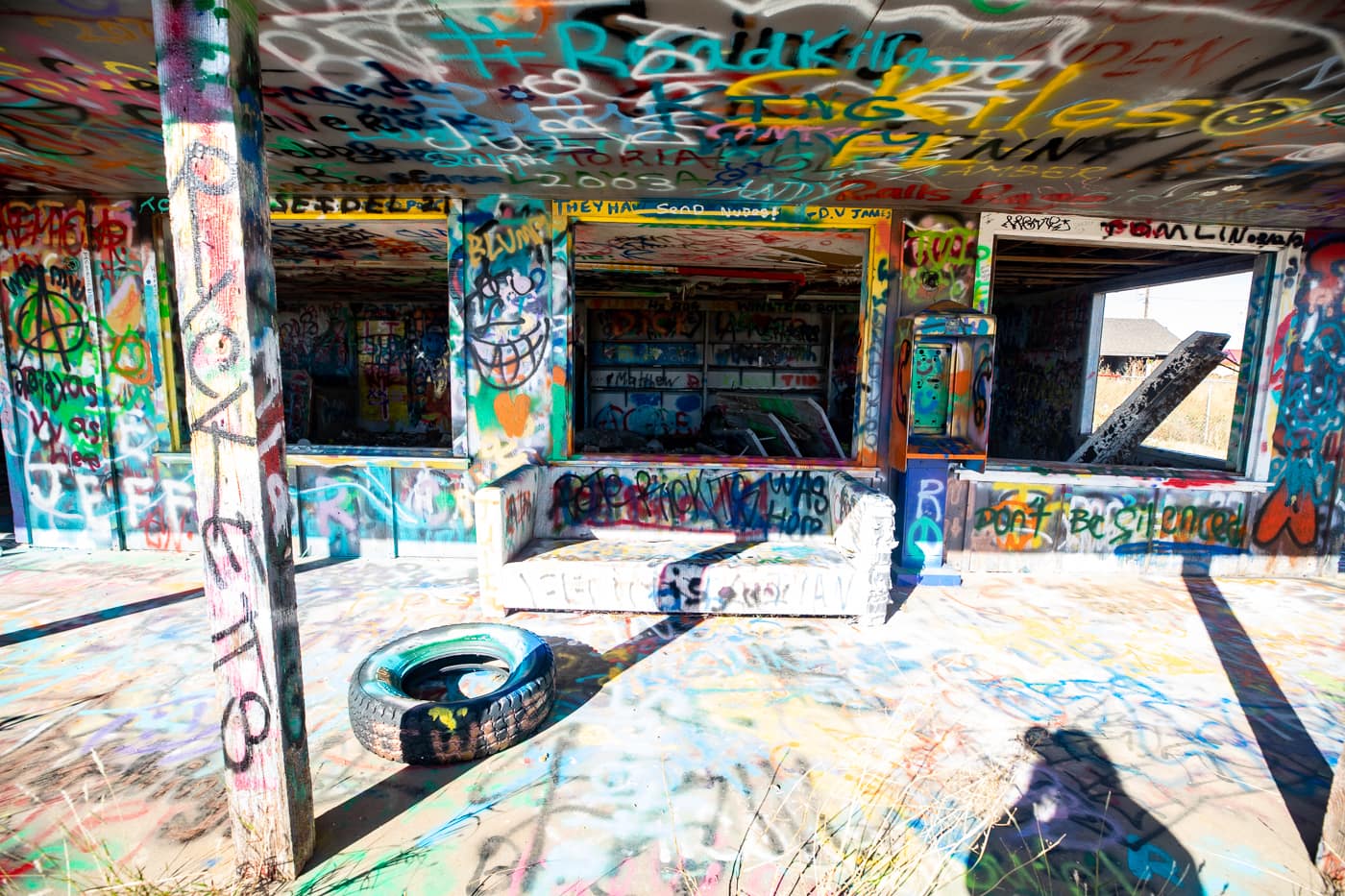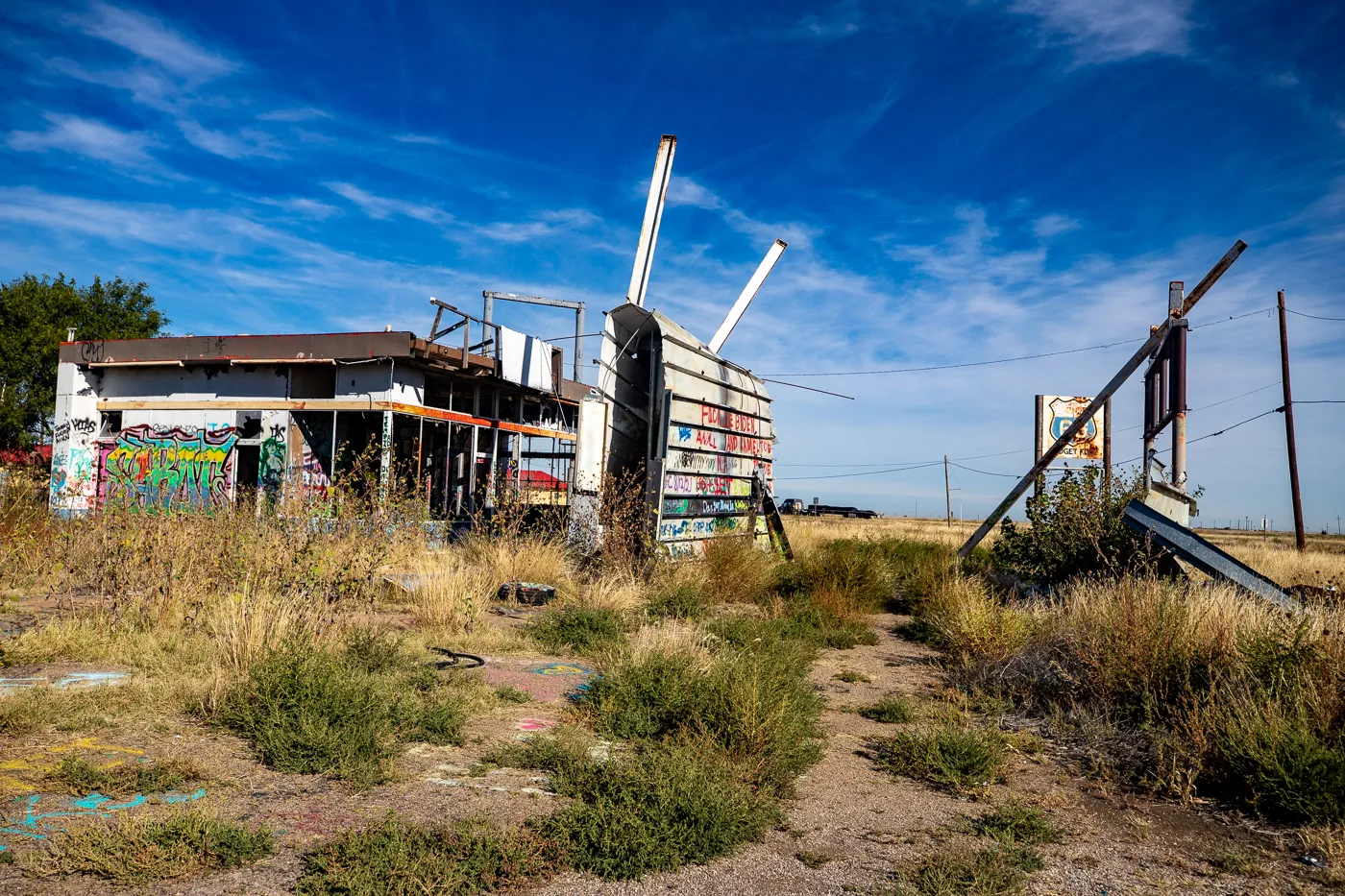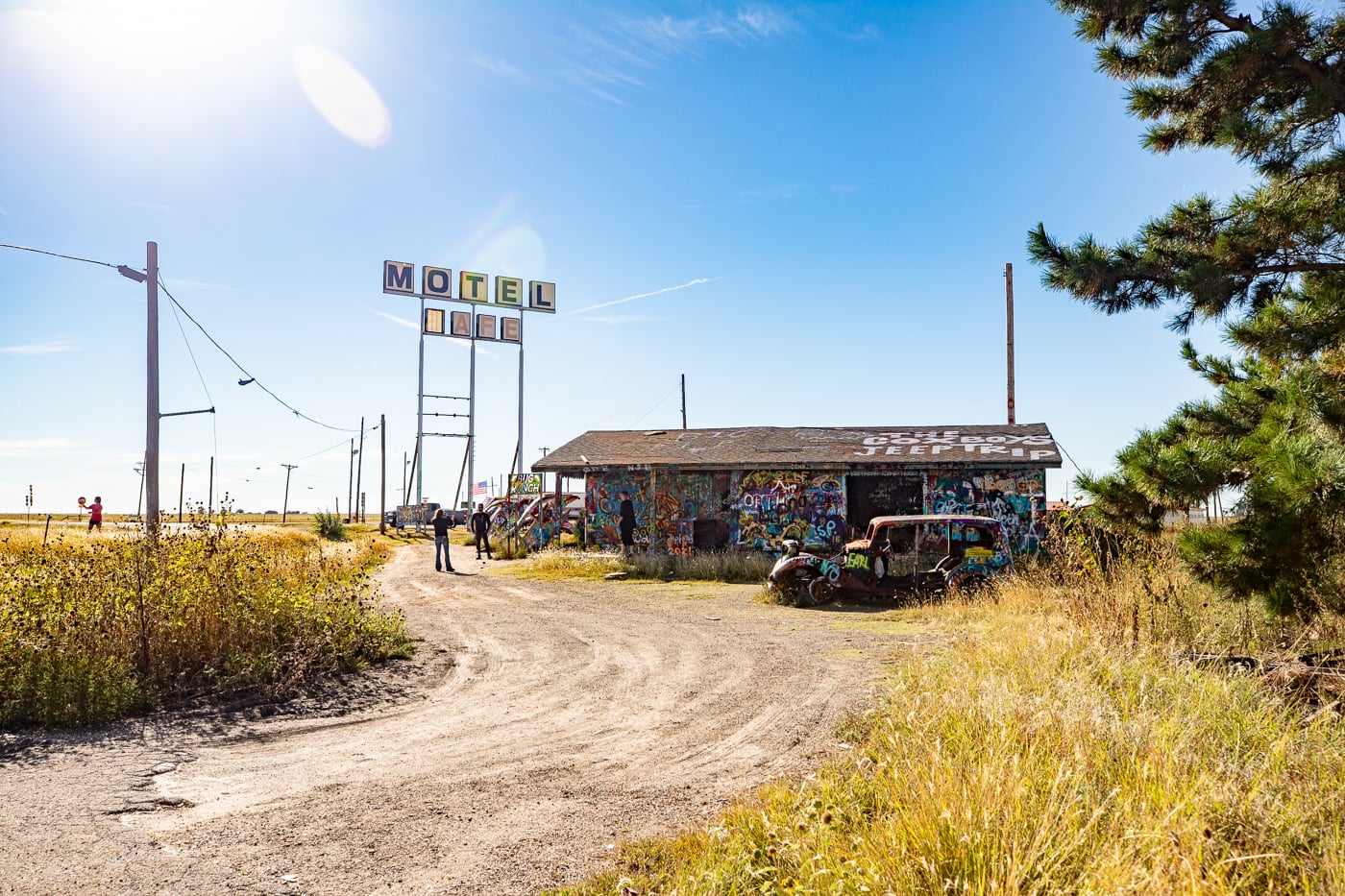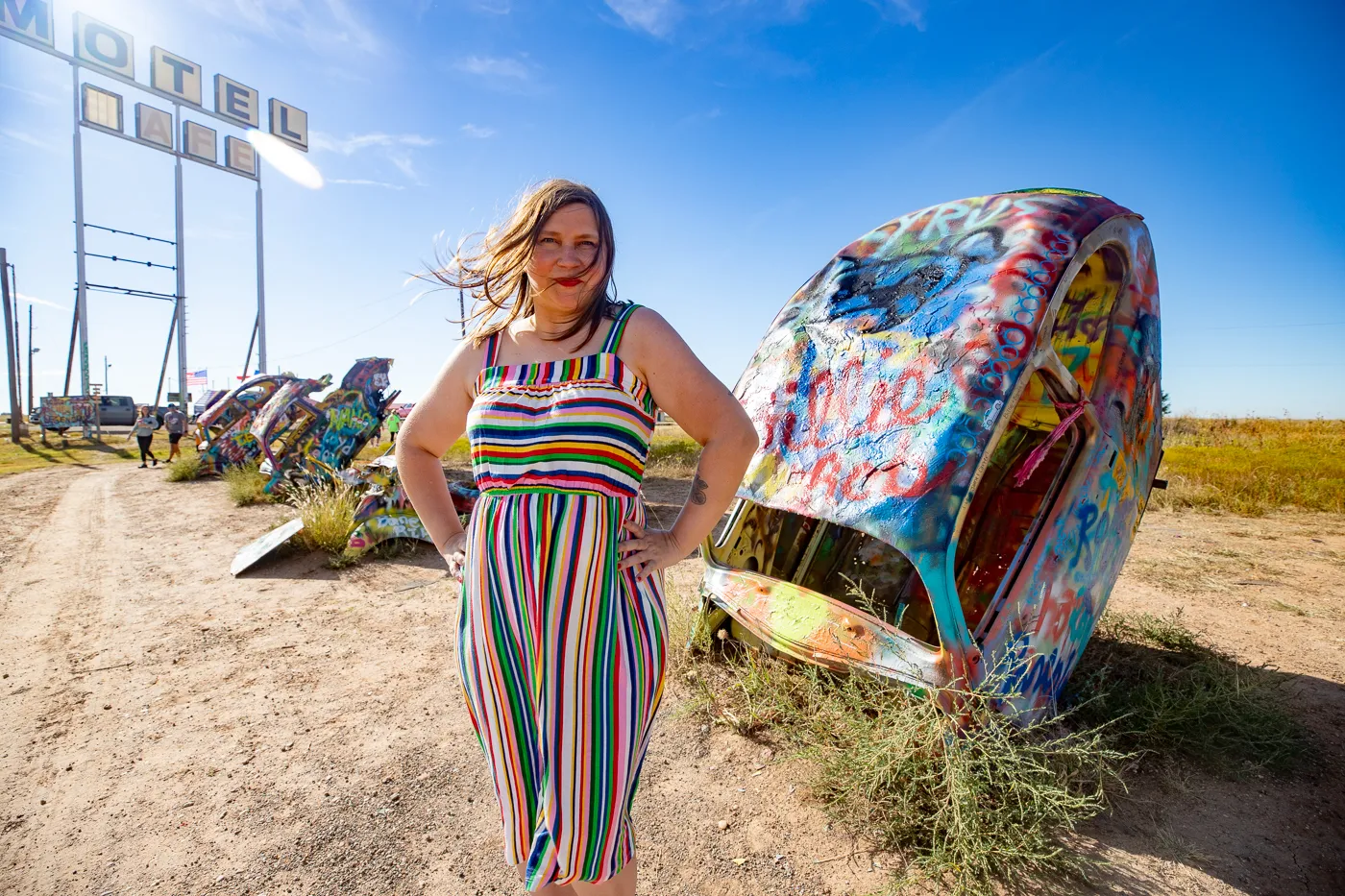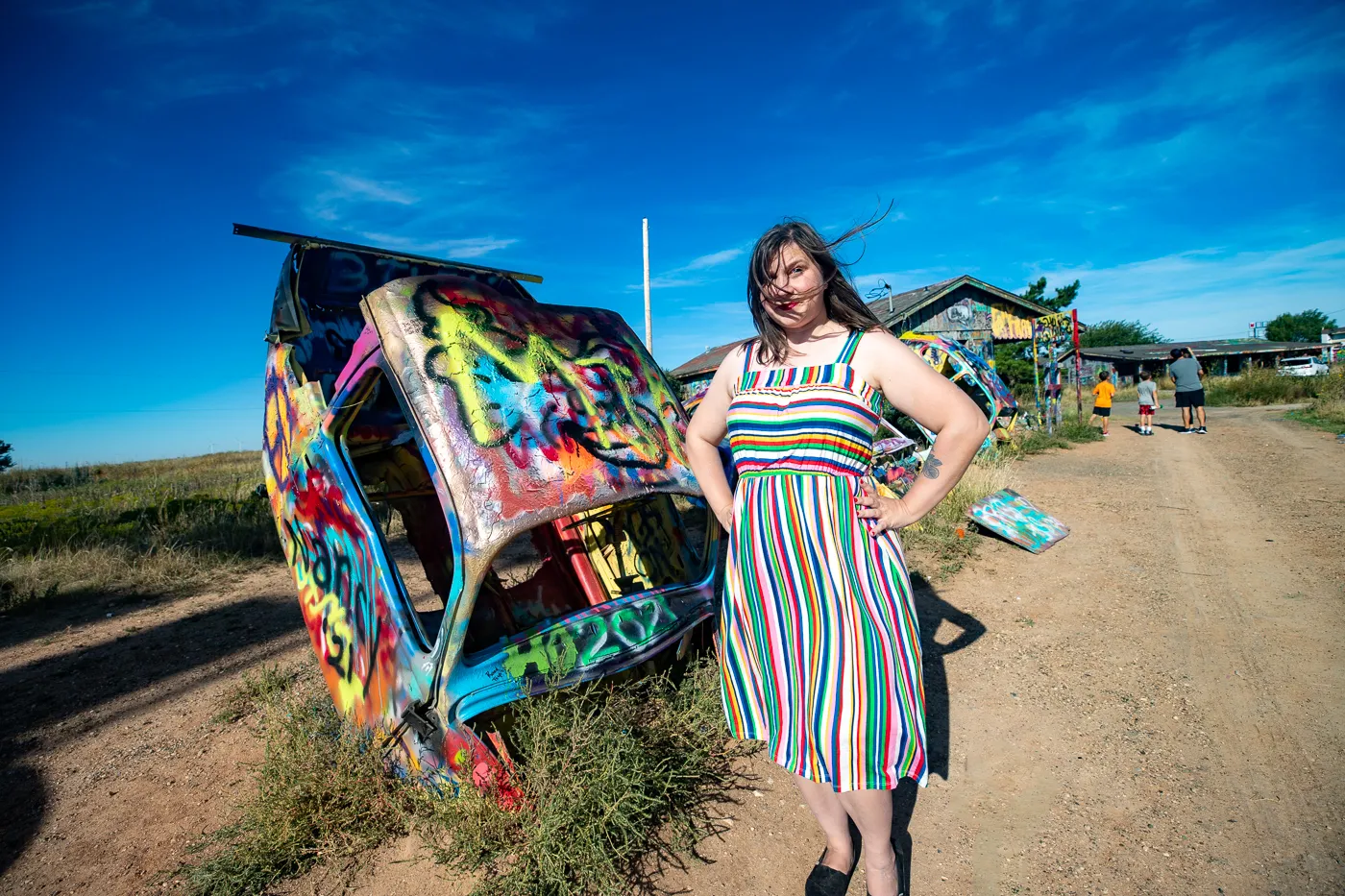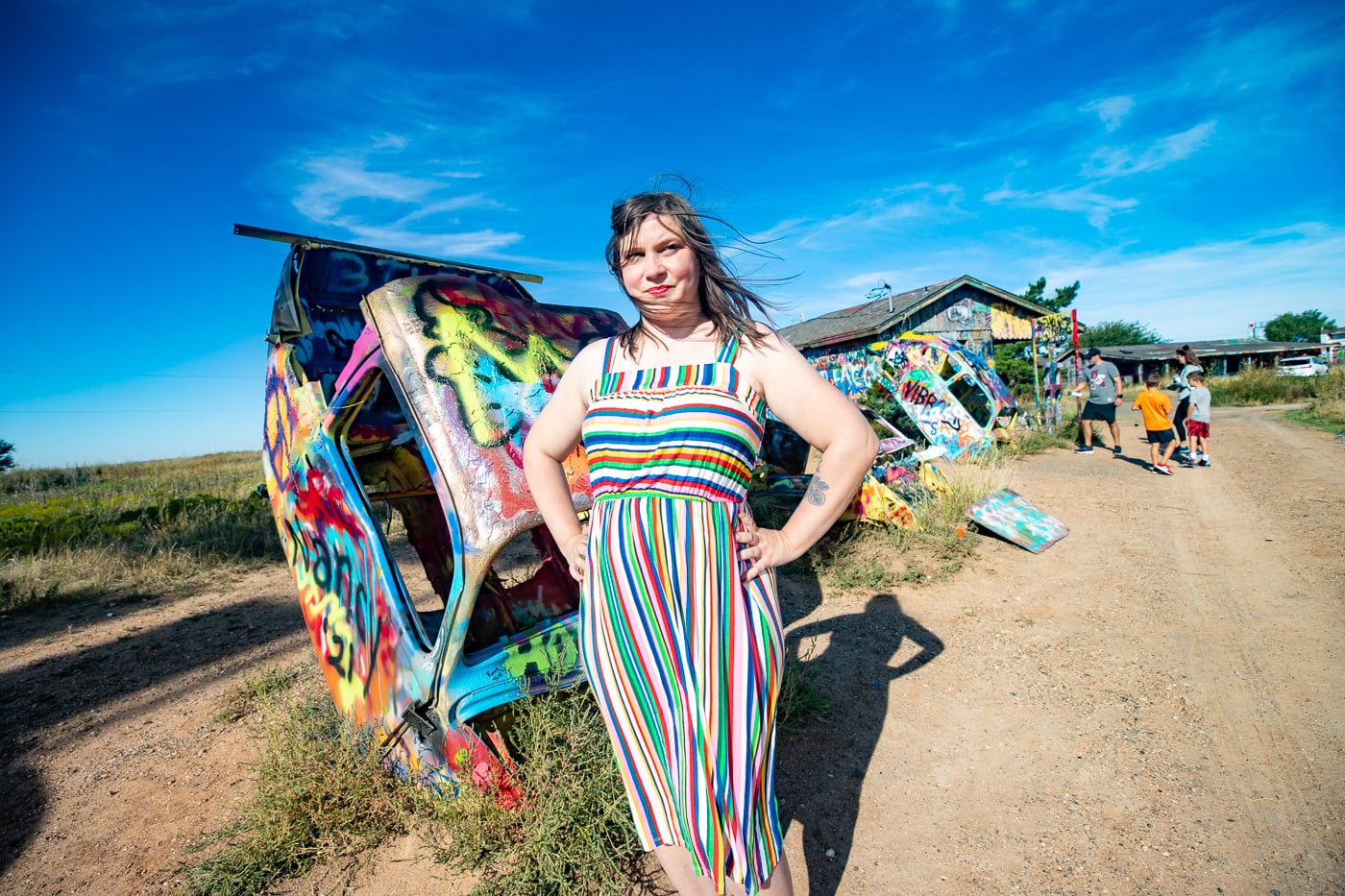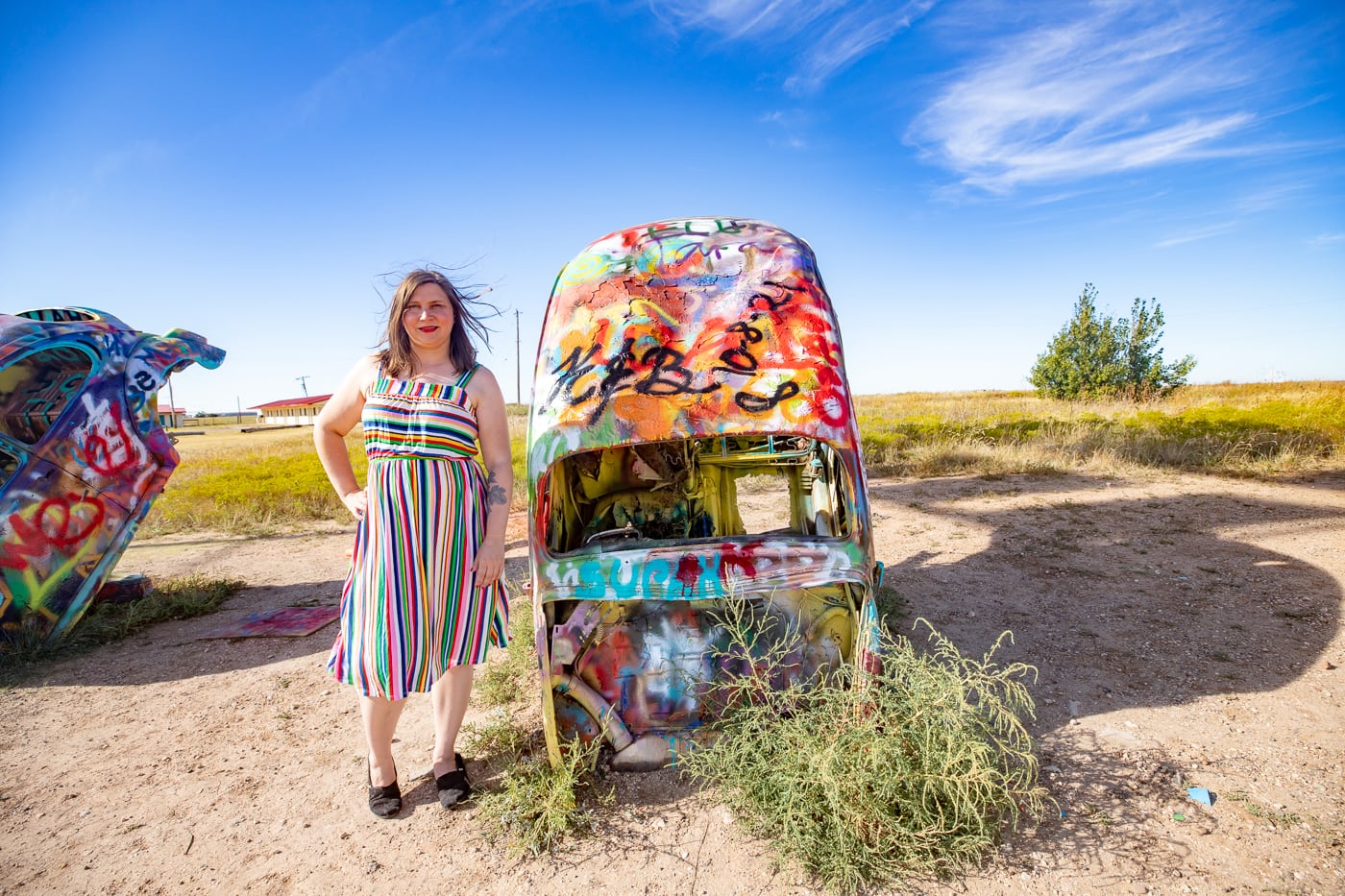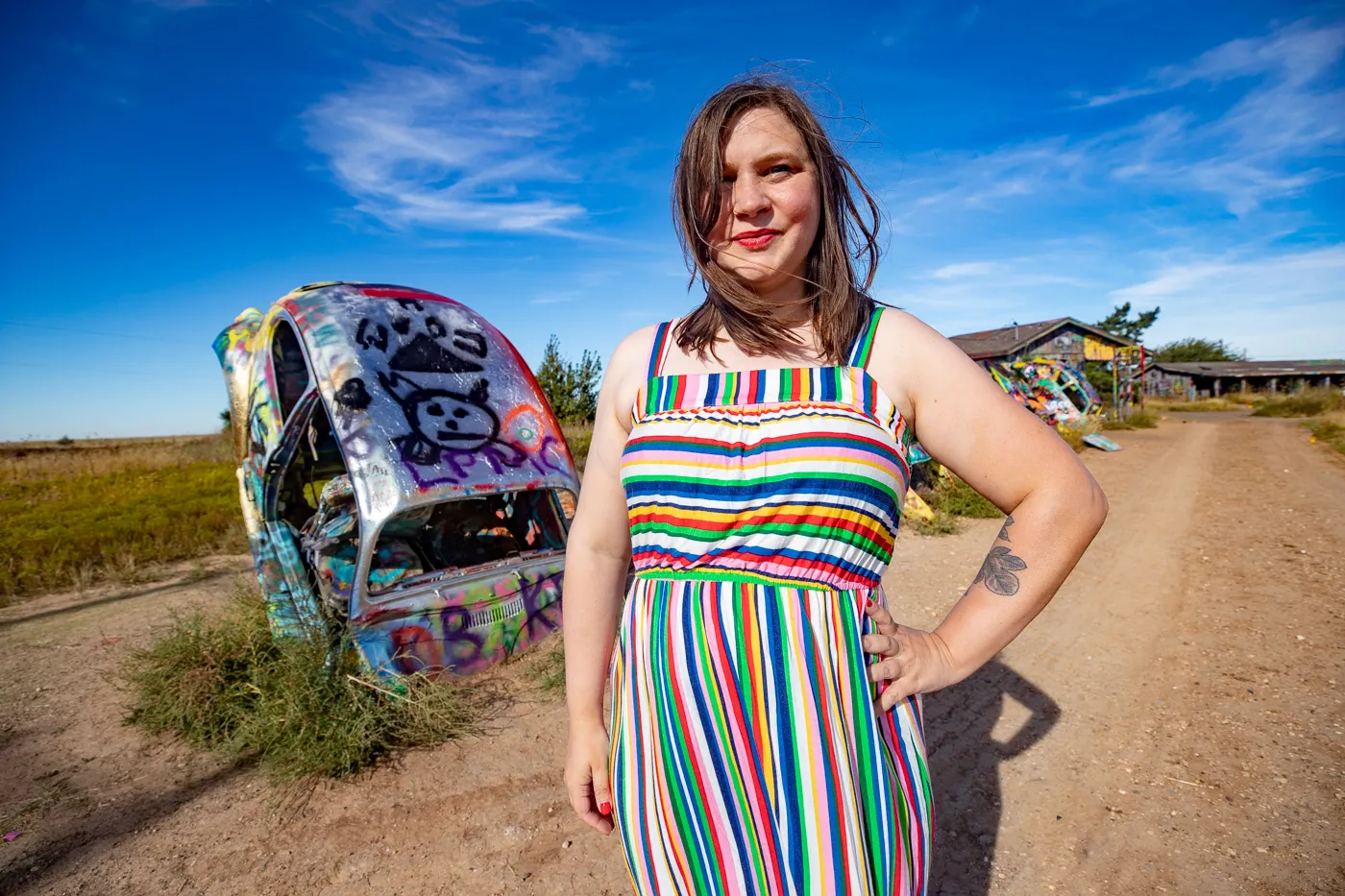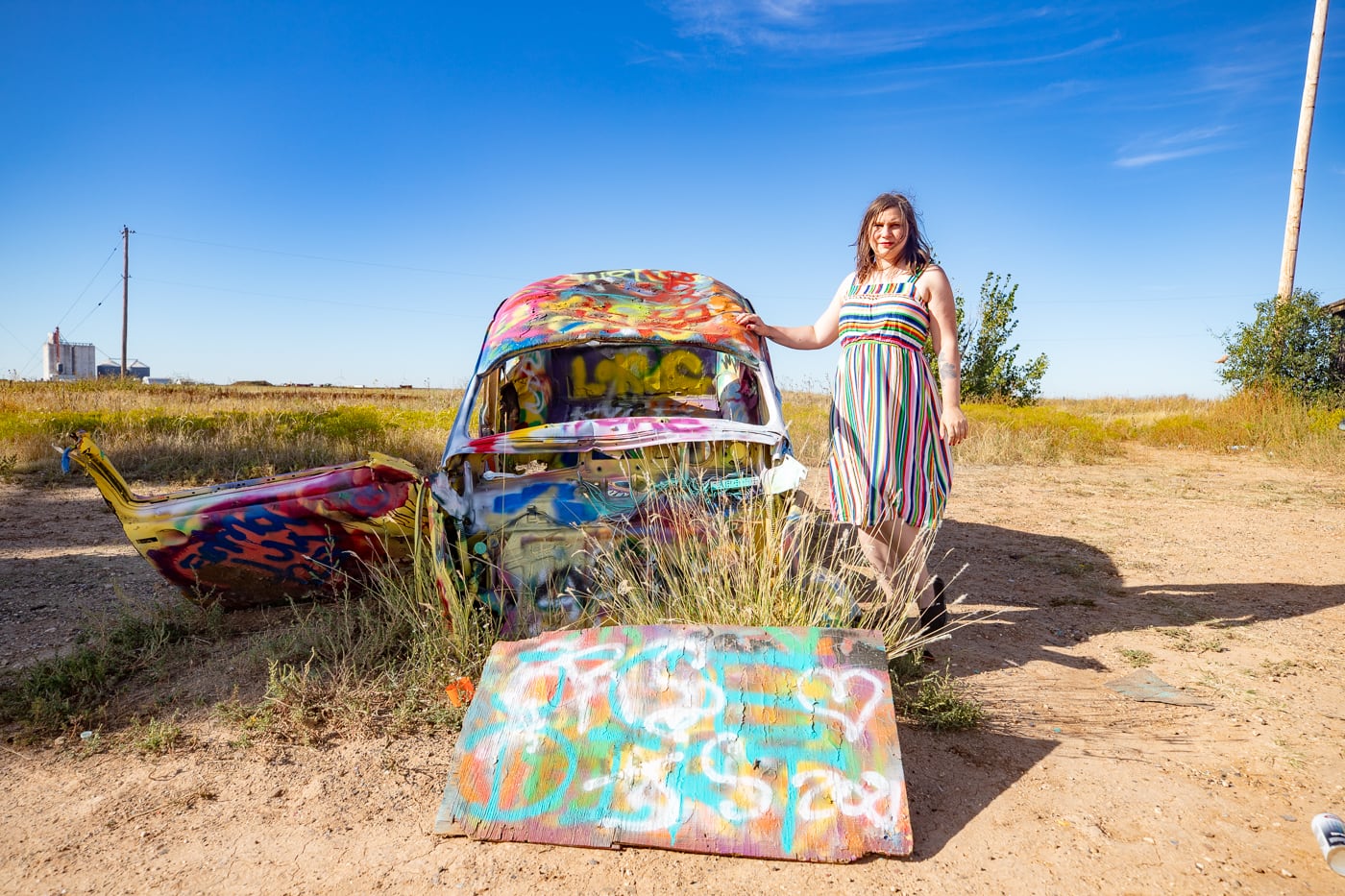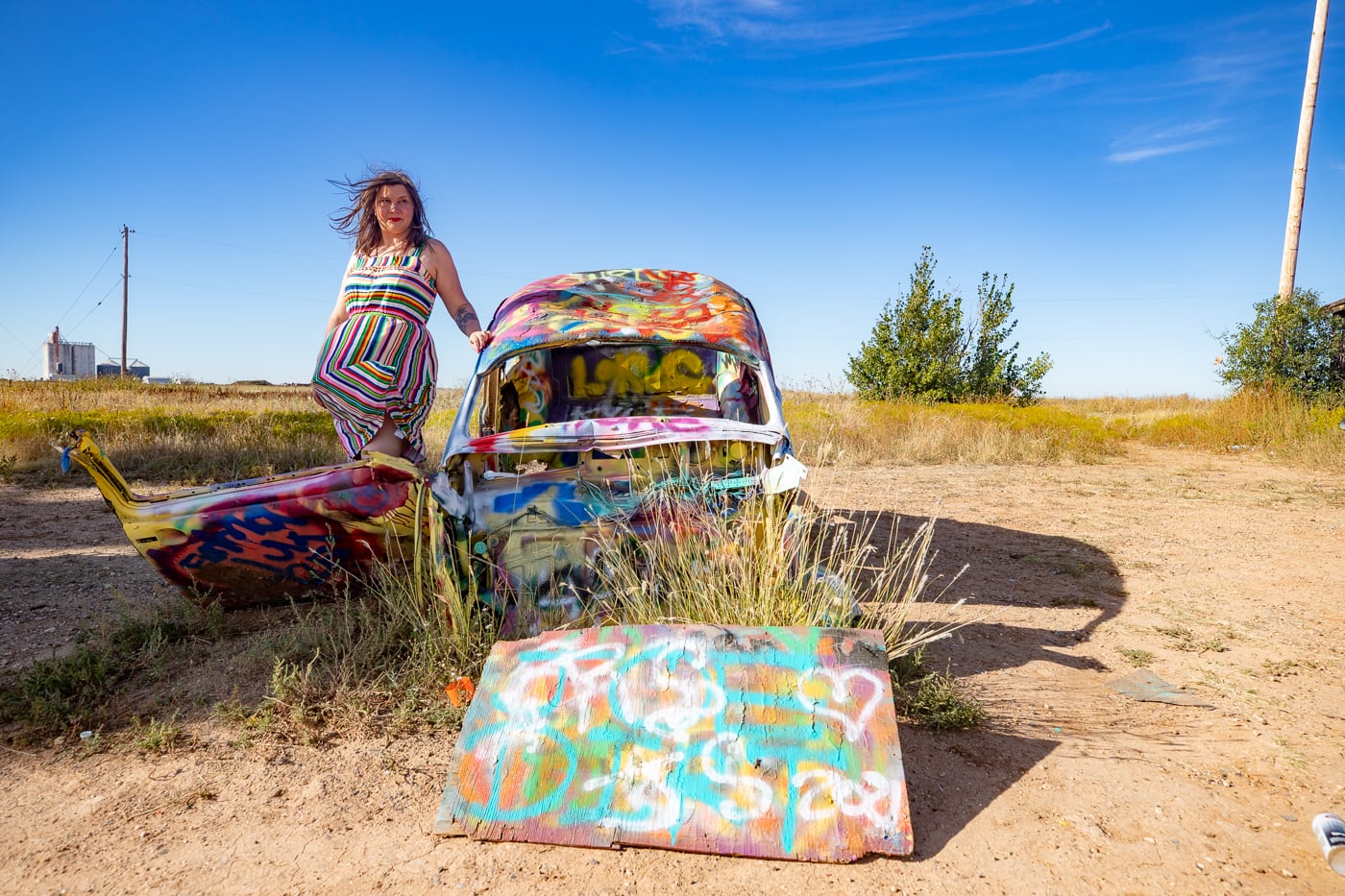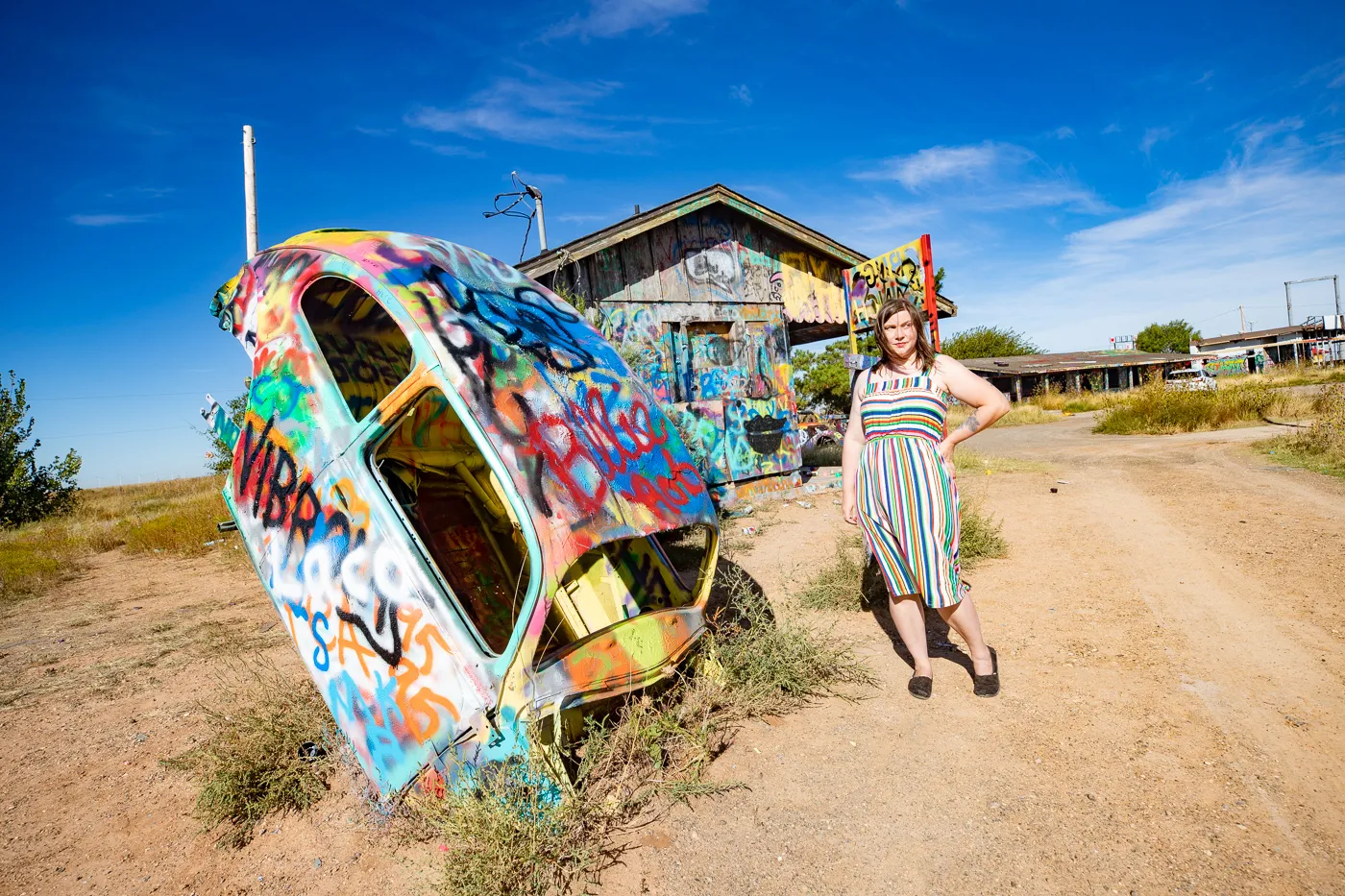 VW Slug Bug Ranch
Address: I-40 Frontage Rd, Panhandle, TX 79068
Hours: Always Visible
Cost: Free to See
Pin this Texas Route 66 Roadside Attraction: