This roadside attraction has a leg up on all the others. Ozymandias on the Plains in Amarillo, Texas is a must see road trip attraction. Though you might just want to call it the Big Legs.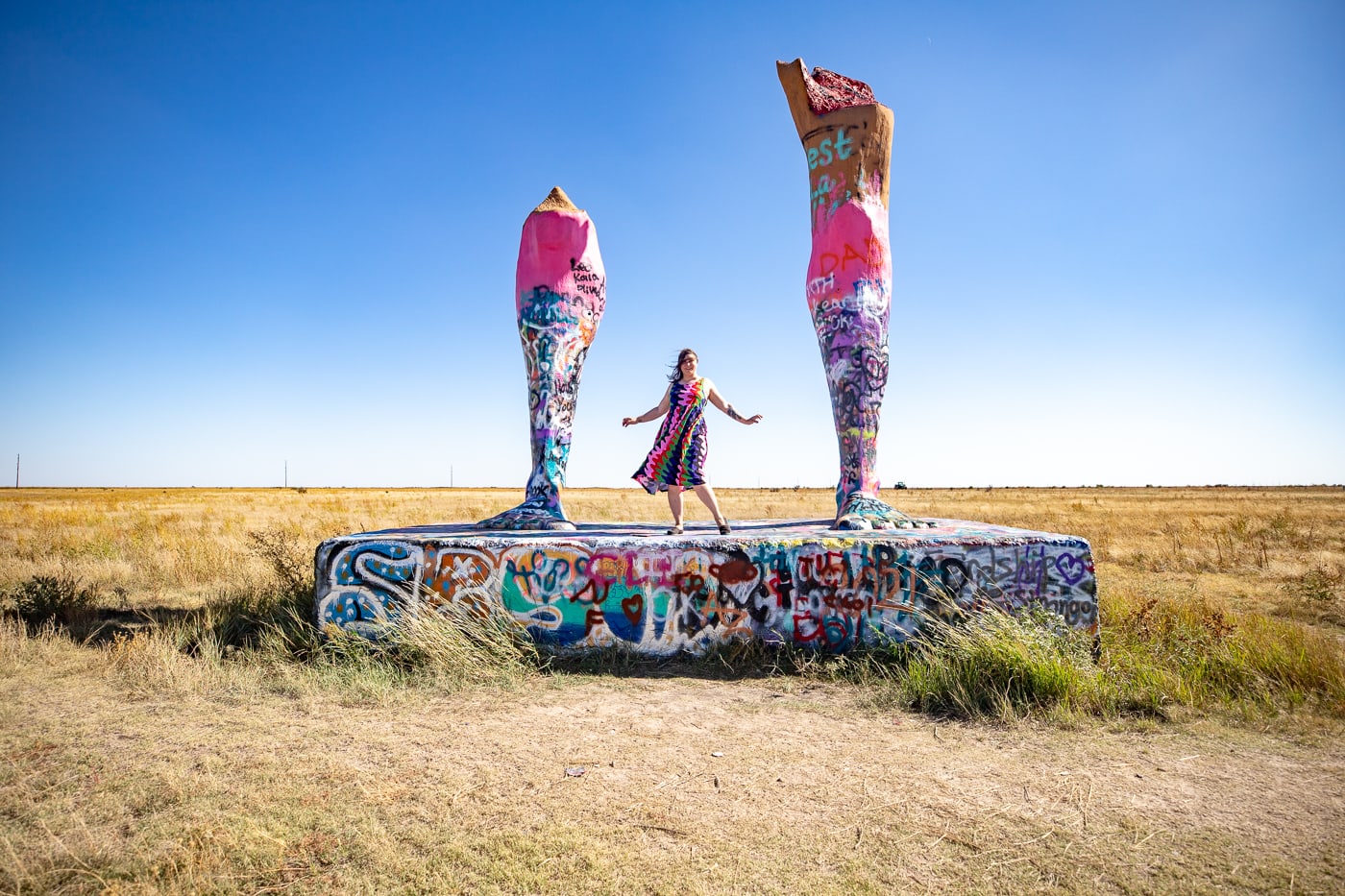 In a Texas field off the road, a giant pair of 24-foot tall disembodied legs stand on a 4 foot by 10 foot by 20 foot base.
A historical marker on the site would lead unknowing passersby to believe that these giant half legs are leftovers from an actual ancient artifact. The sign asserts that author Percy Bysshe Shelley and his wife Mary came across the decaying legs in 1819, inspiring the author to pen the poem "Ozymandias." It also states that the statue is not fully formed because students from Lubbock destroyed it after losing to Amarillo in a football competition.
The big legs were actually built in 1996, commissioned by Stanley Marsh 3 (the man who also financed nearby Cadillac Ranch). Local artist Lightnin' McDuff created the piece and the fictional historical marker. The roadside attraction is based on a similar set of legs found in Egypt and the poem Ozymandias by Percy Bysshe Shelley, not the other way around as the sign would have you believe.
While the fictional backstory doesn't have a leg to stand on, this Texas roadside attraction certainly does! Visit Ozymandias on the Plains on your Route 66 or Texas road trip. (And if you work up an appetite while checking out these giant legs, head on over to The Big Texan Steak Ranch.)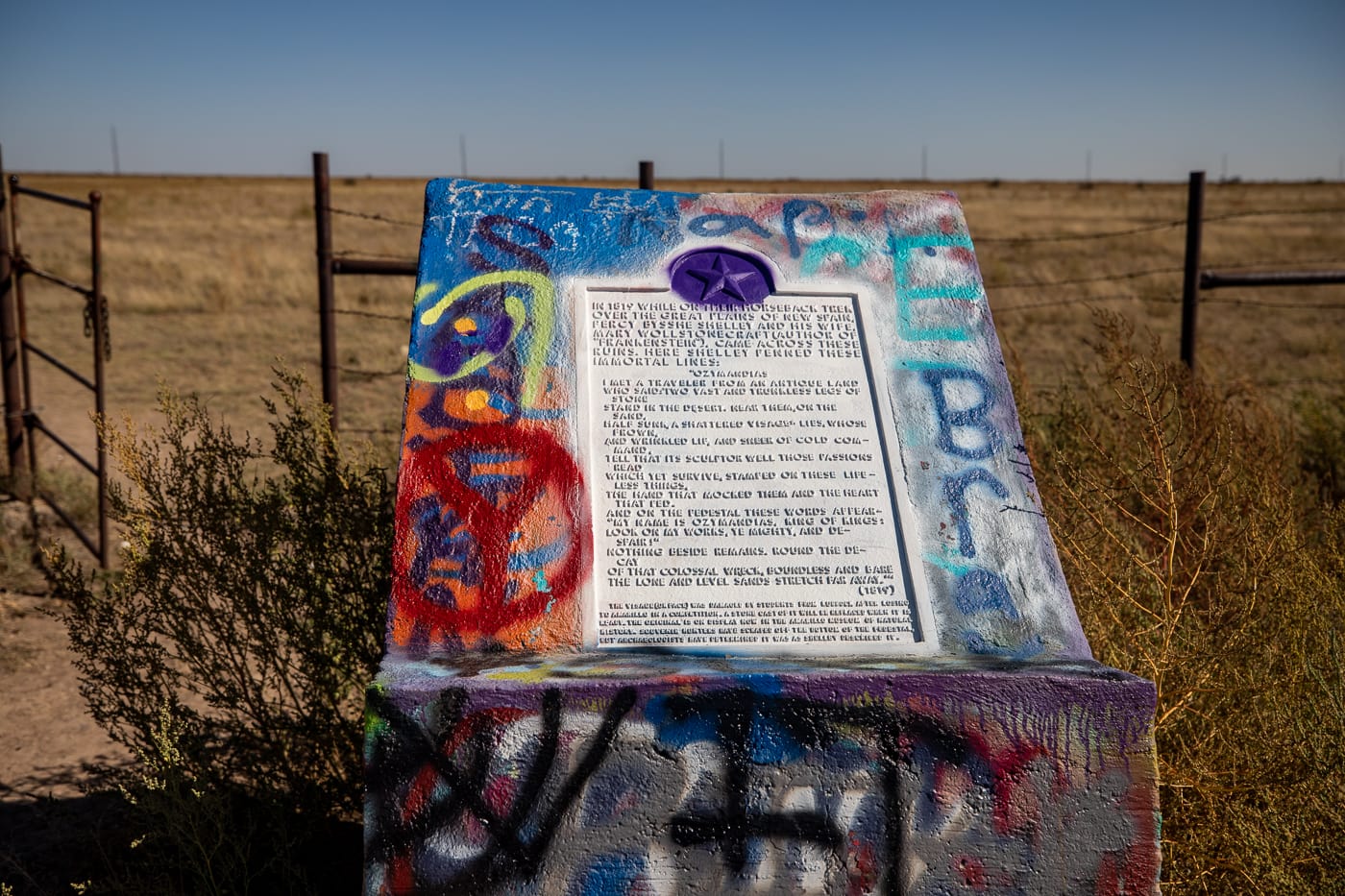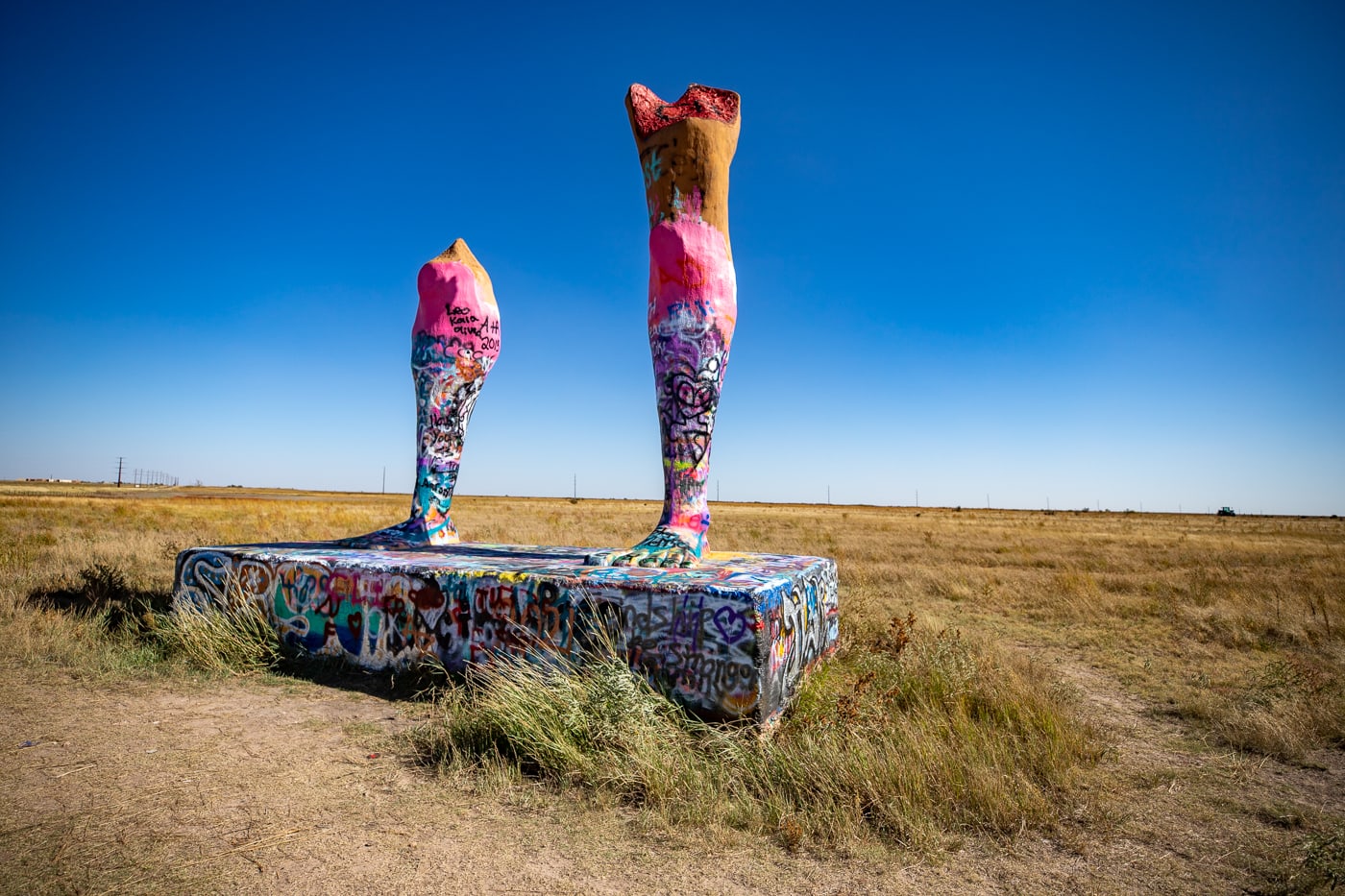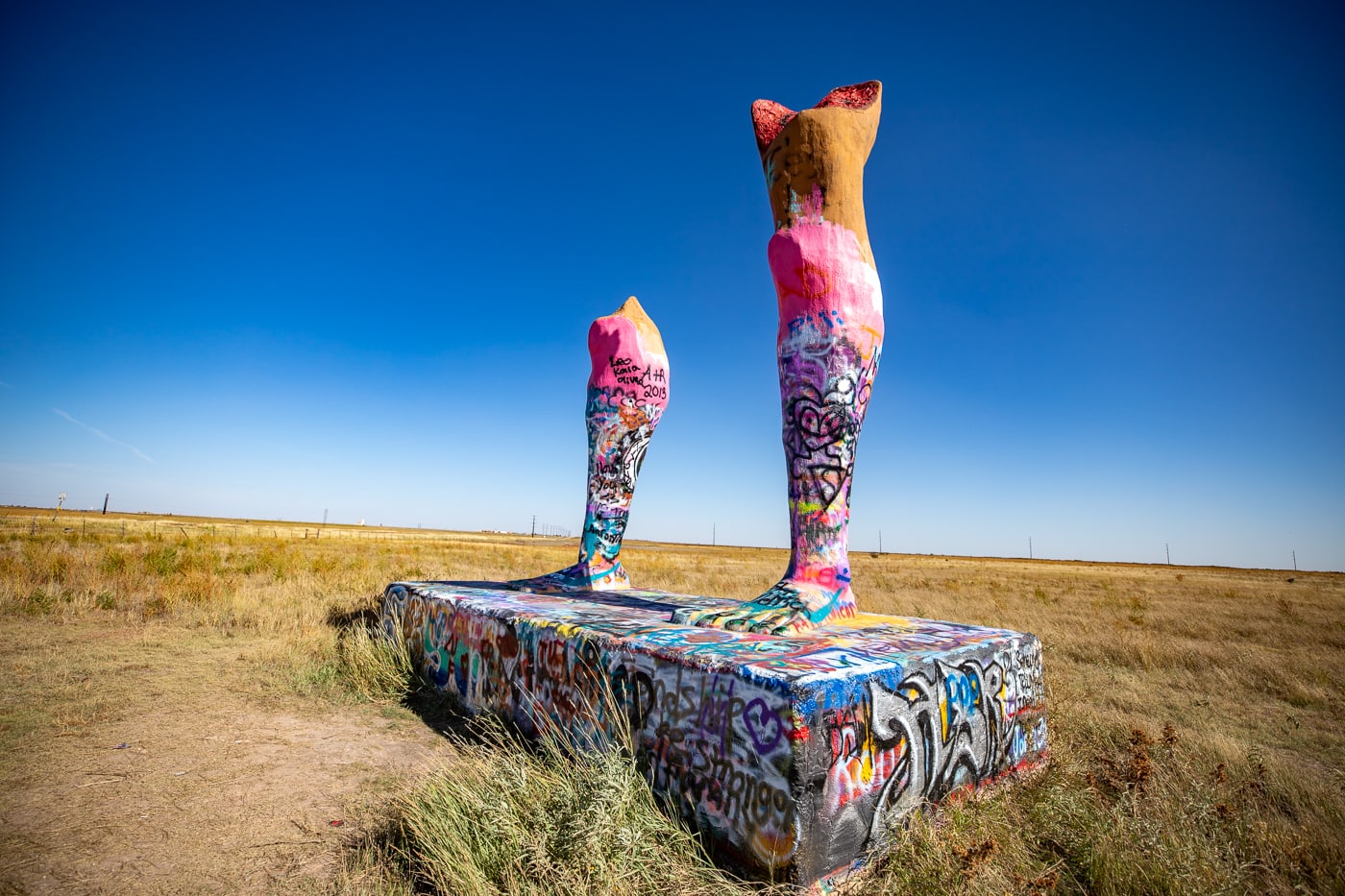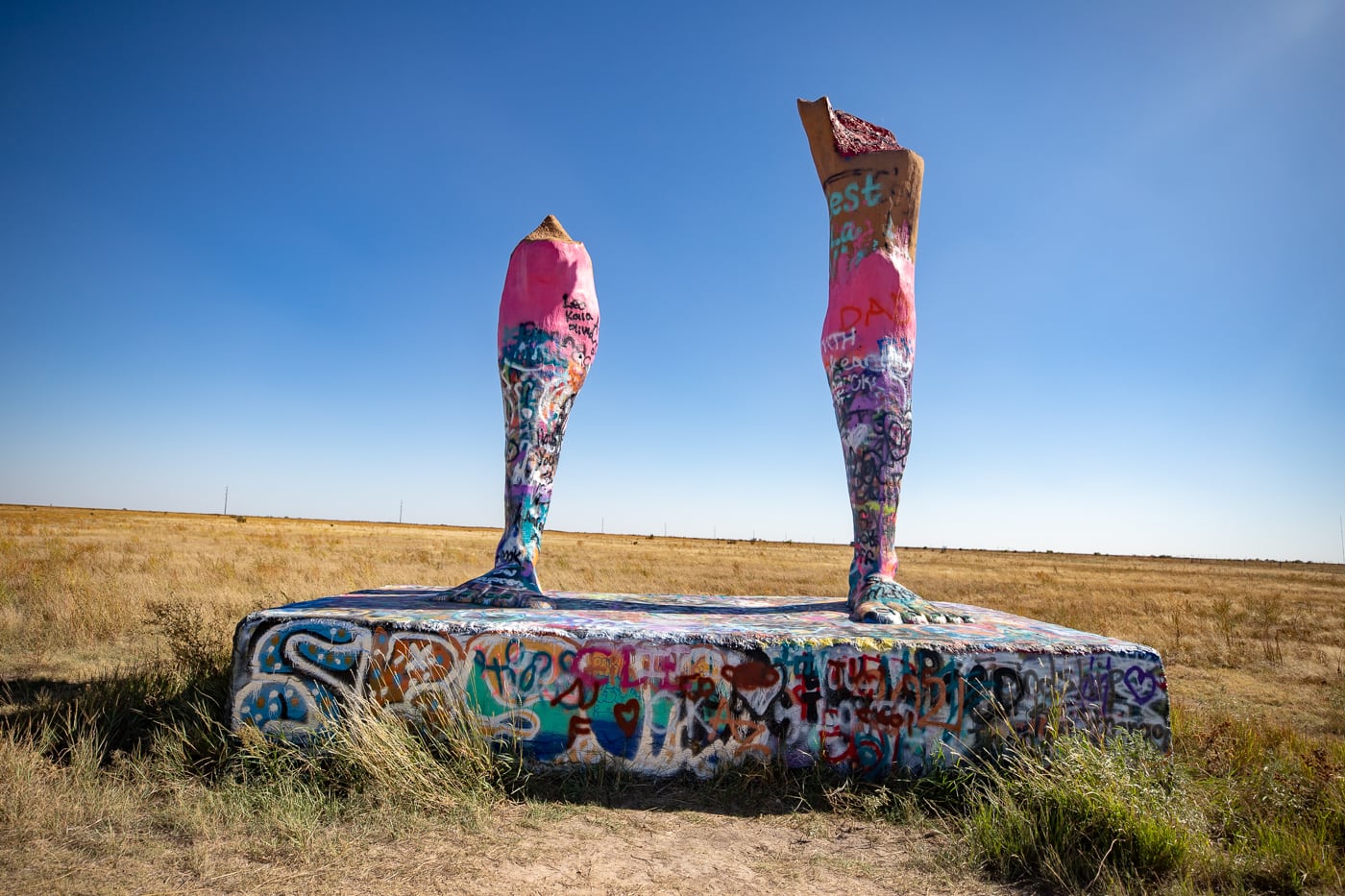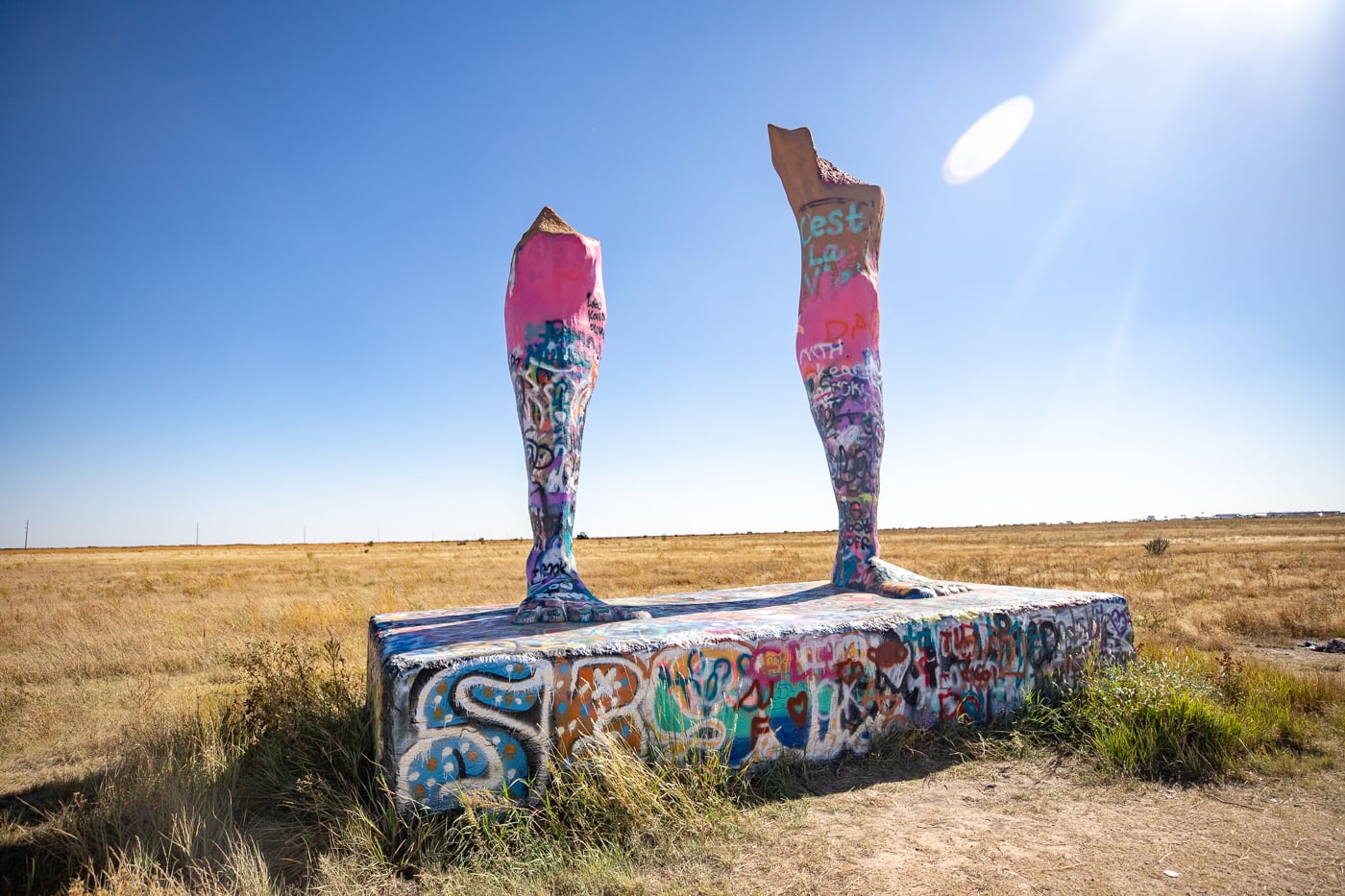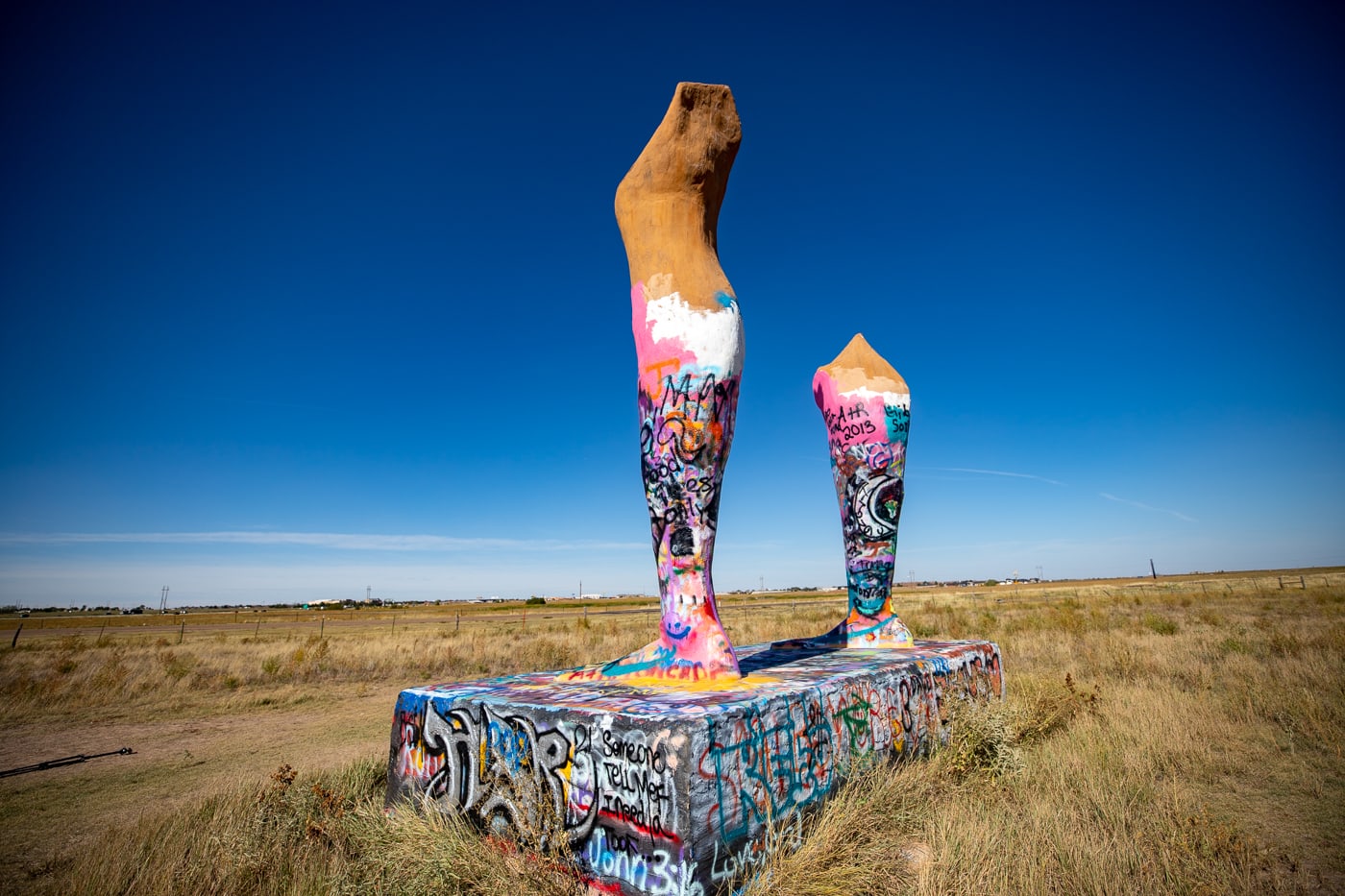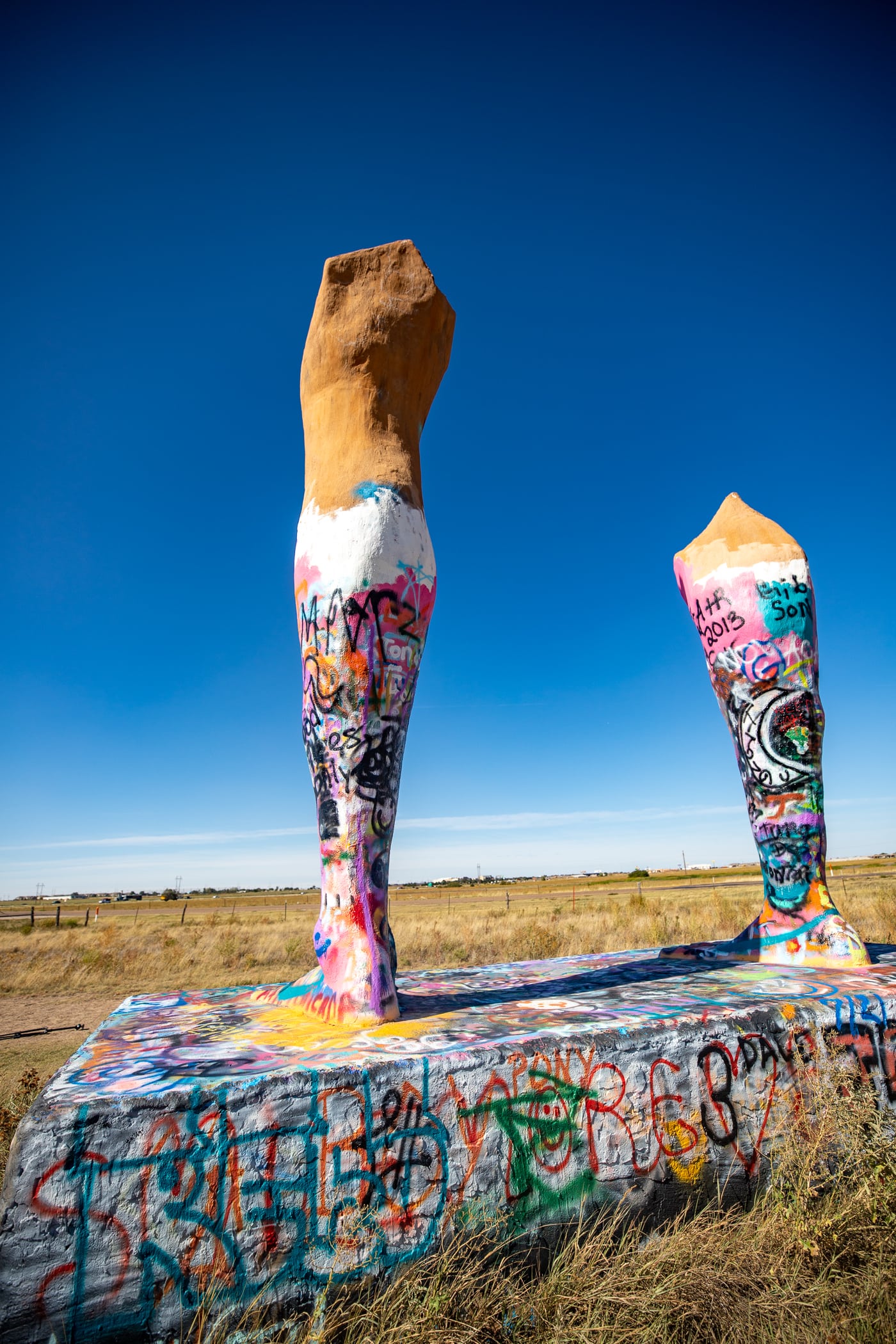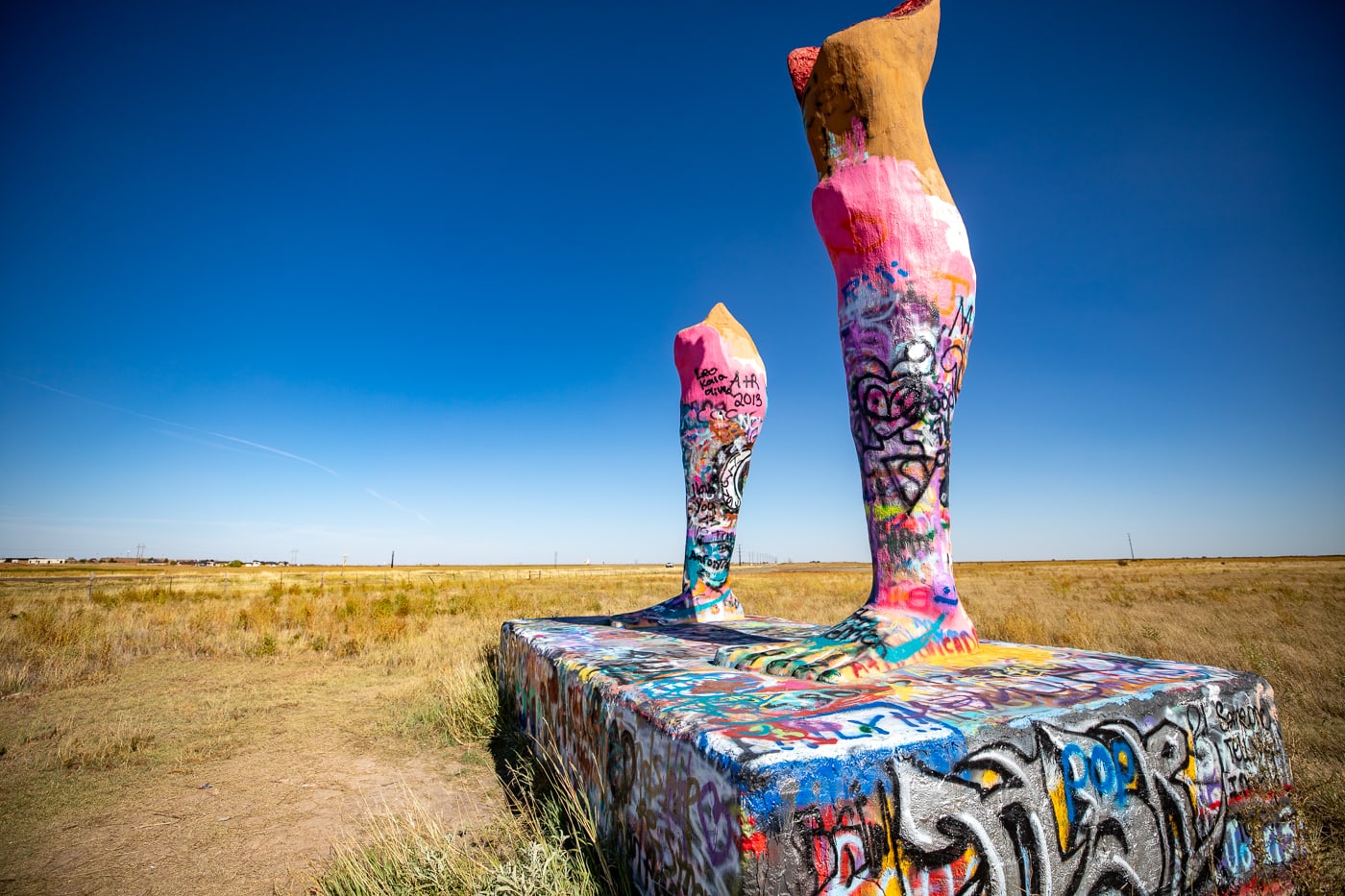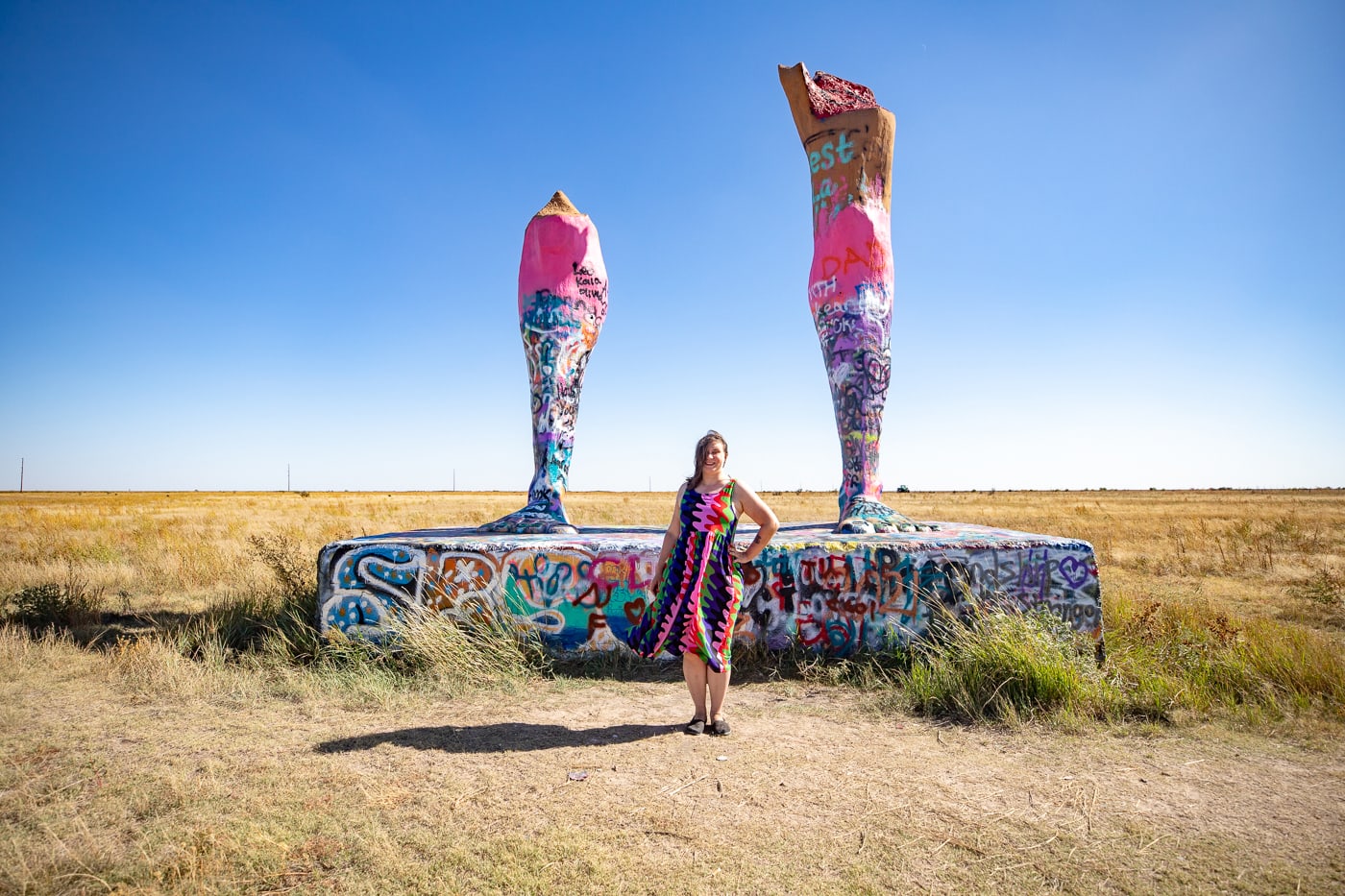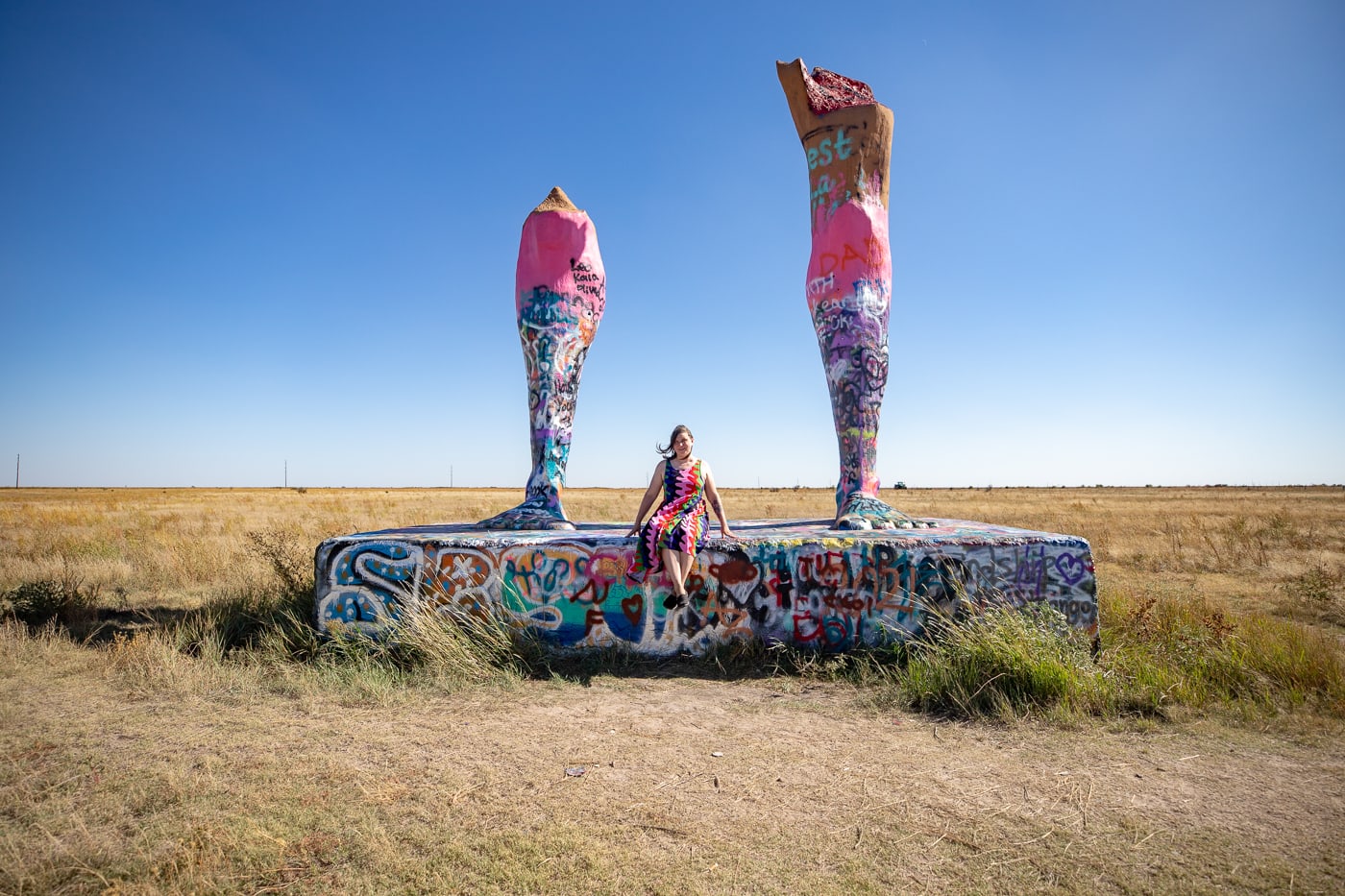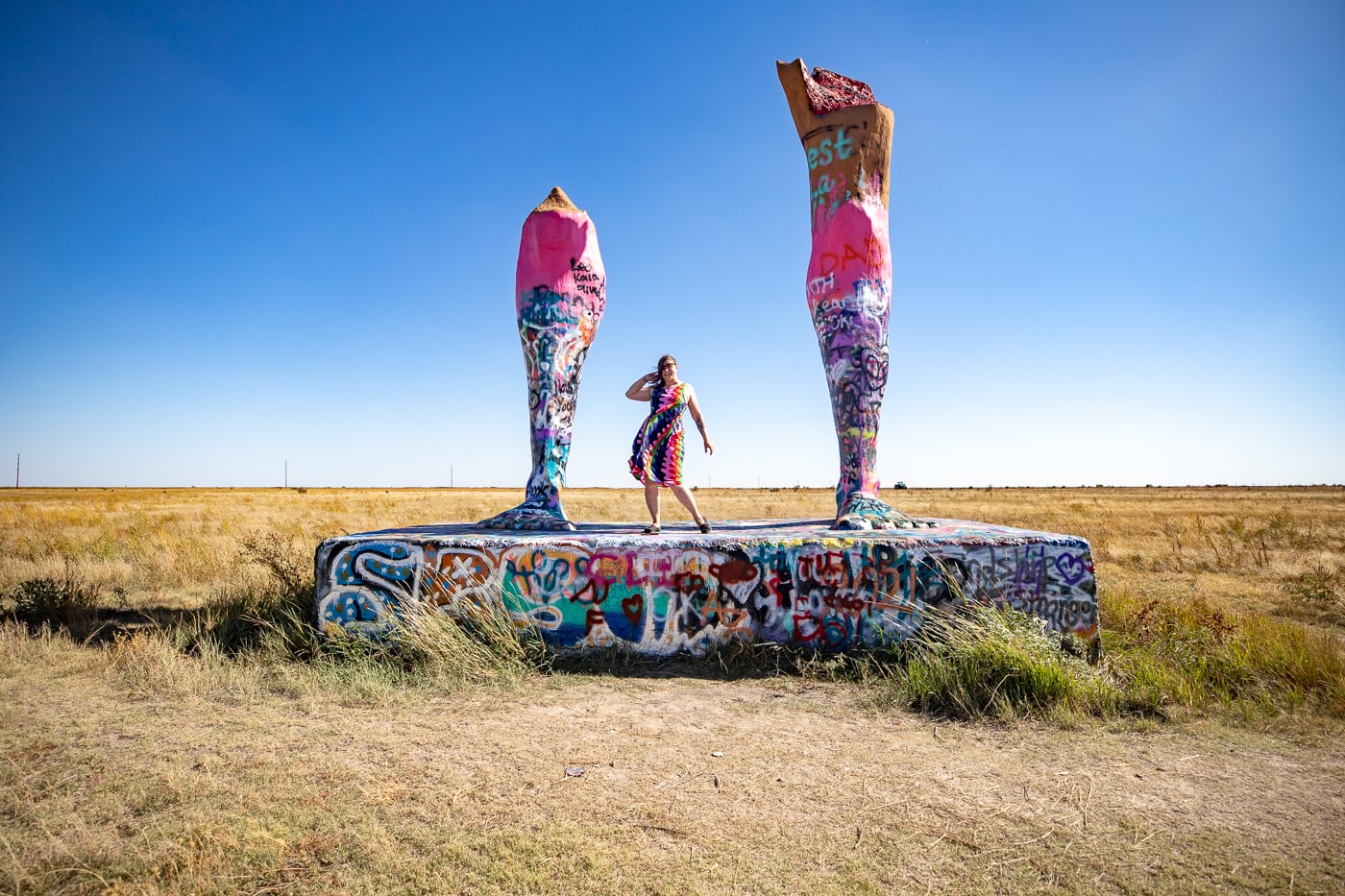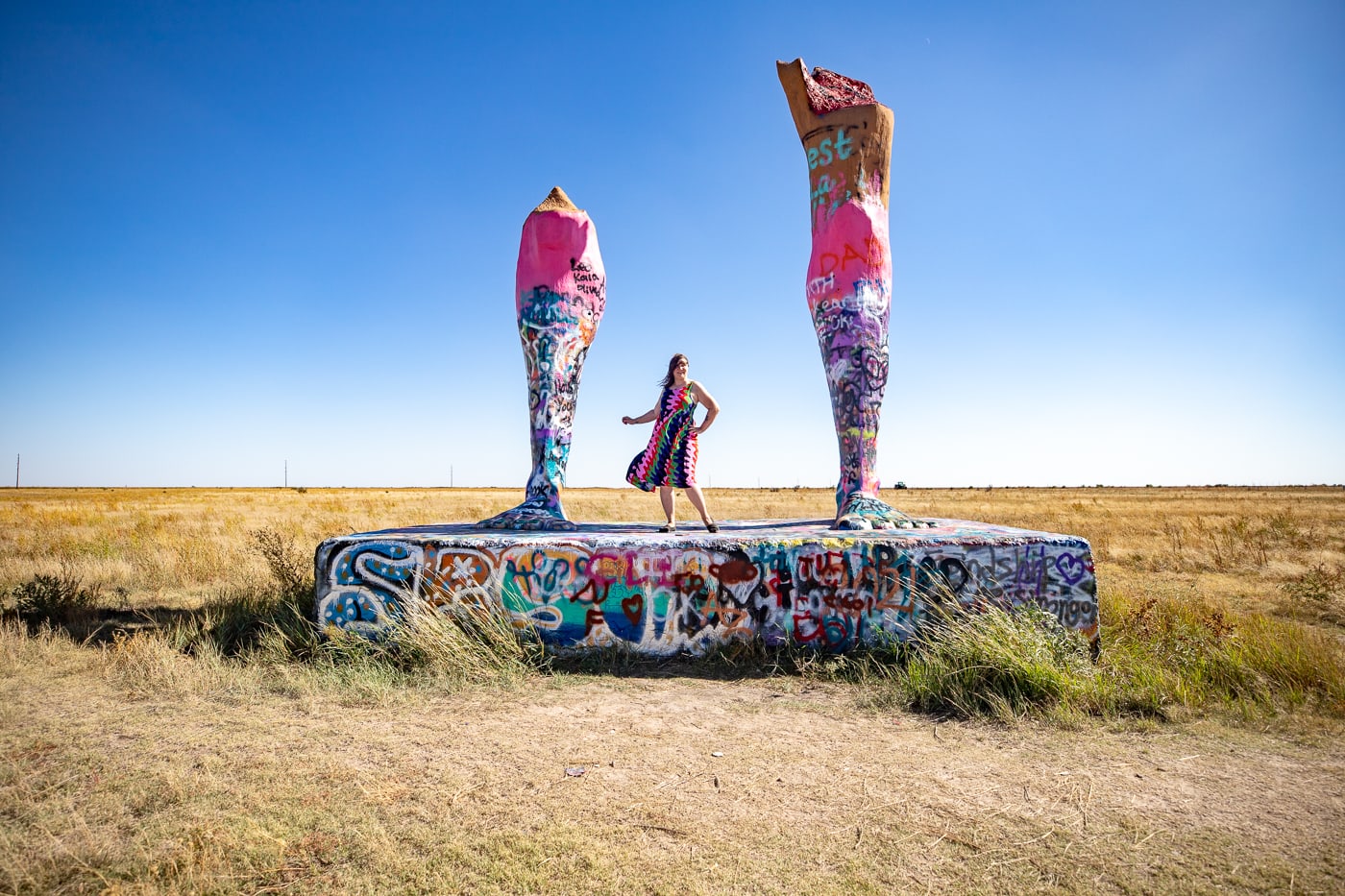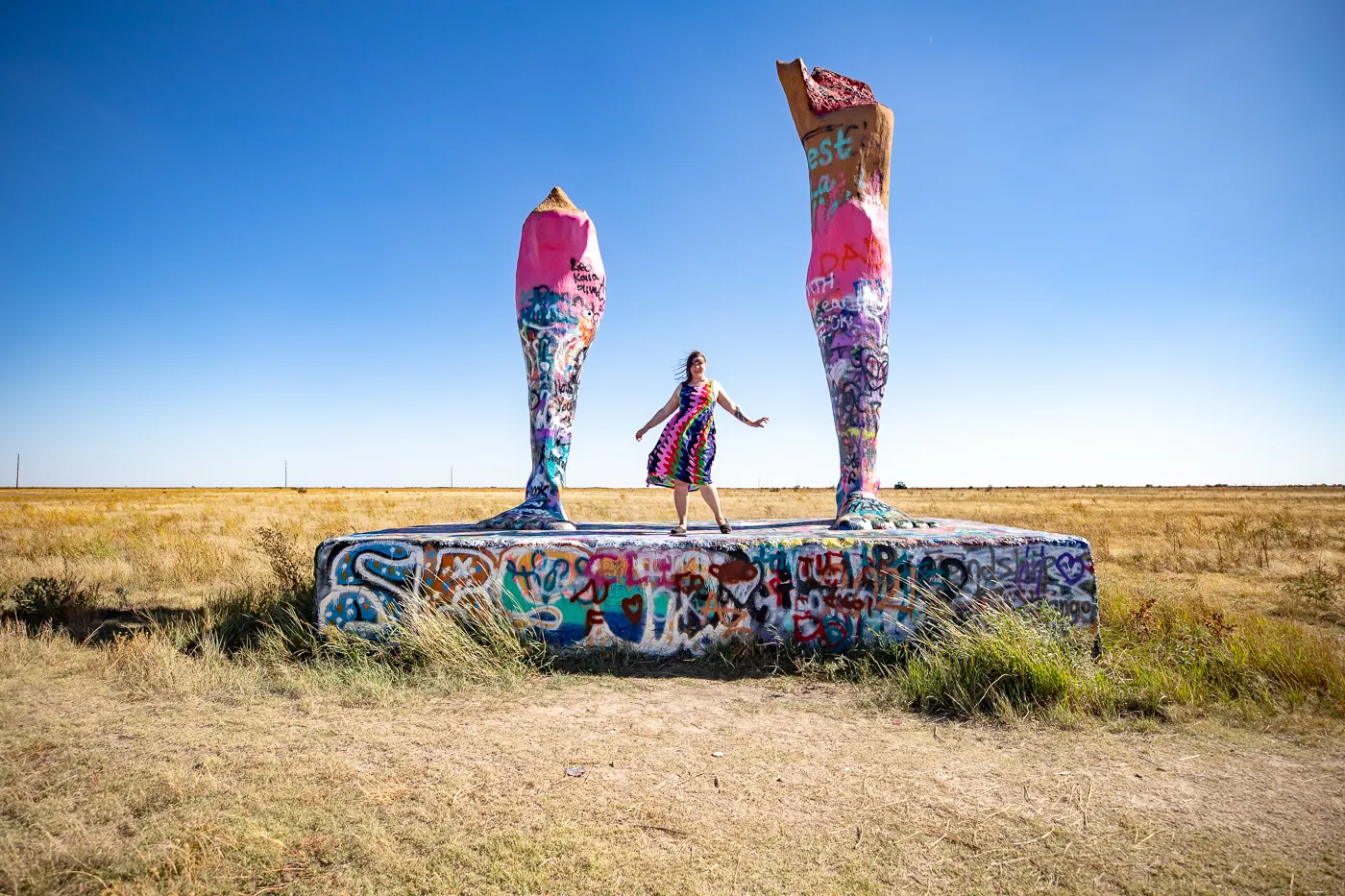 Ozymandias on the Plains
Address: I-27, W Sundown Ln, Amarillo, TX 79119
Hours: Always Visible
Cost: Free to See
Pin this Amarillo, Texas roadside attraction: