It's "more than two thousand miles all the way" to travel Route 66 from Chicago to California. 2,278 miles to be exact. So, it's only fitting that at mile 1,139, there'd be a place to celebrate. Visit Adrian, Texas, a town 1,139 from the starting point in Chicago and 1,139 miles from the end point in California. And be sure to check out the Route 66 Midpoint Sign.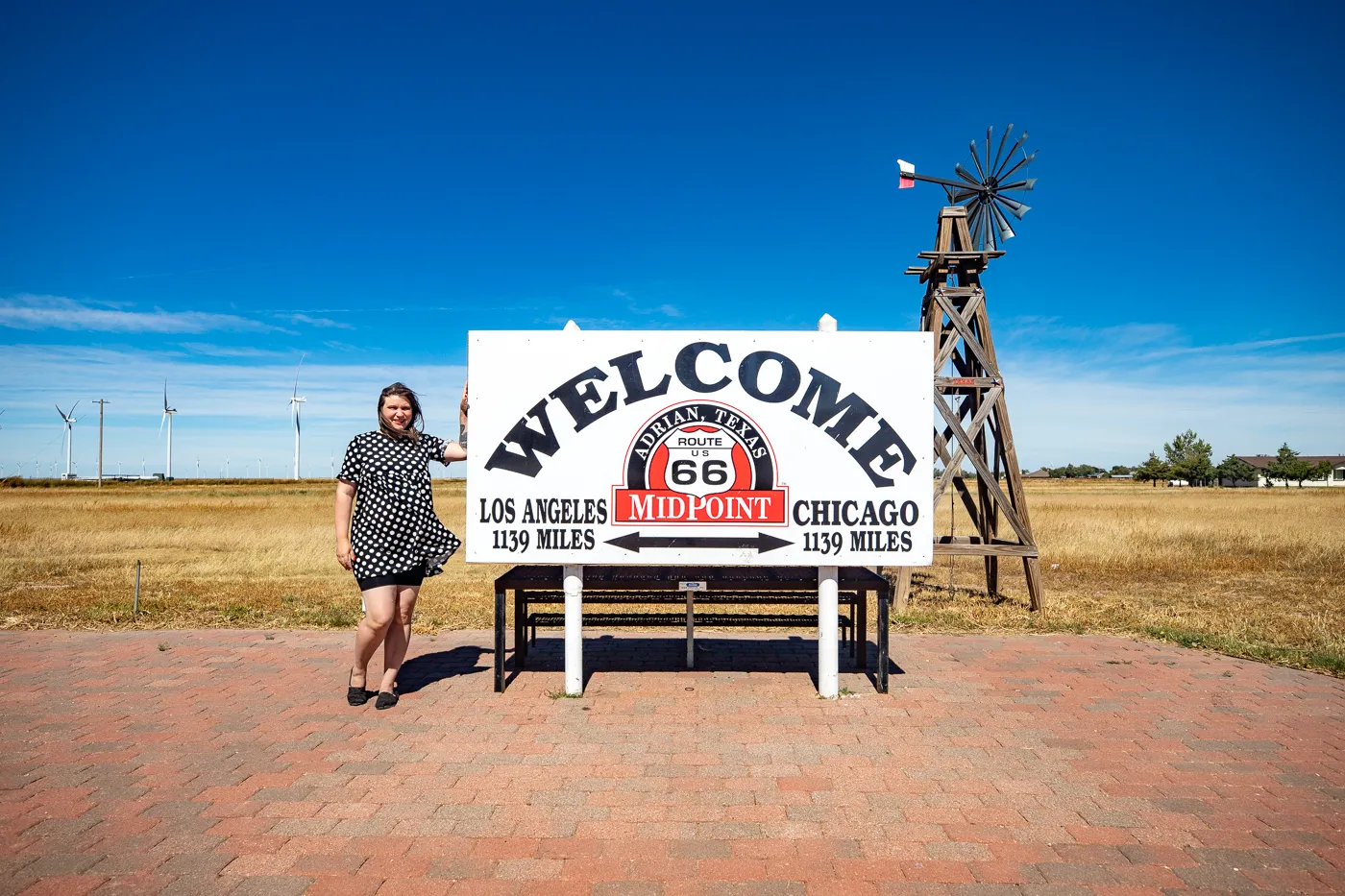 Route 66 is a historic highway that opened in 1926, bringing hopeful America's west from Chicago, Illinois and crossing eight states (Illinois, Missouri, Kansas, Oklahoma, Texas, New Mexico, Arizona, and California) on the way to Los Angeles, California. Though it had been realigned a time or two and, eventually, decommissioned in 1985, the thrill of traveling the historic route still beckons travelers today.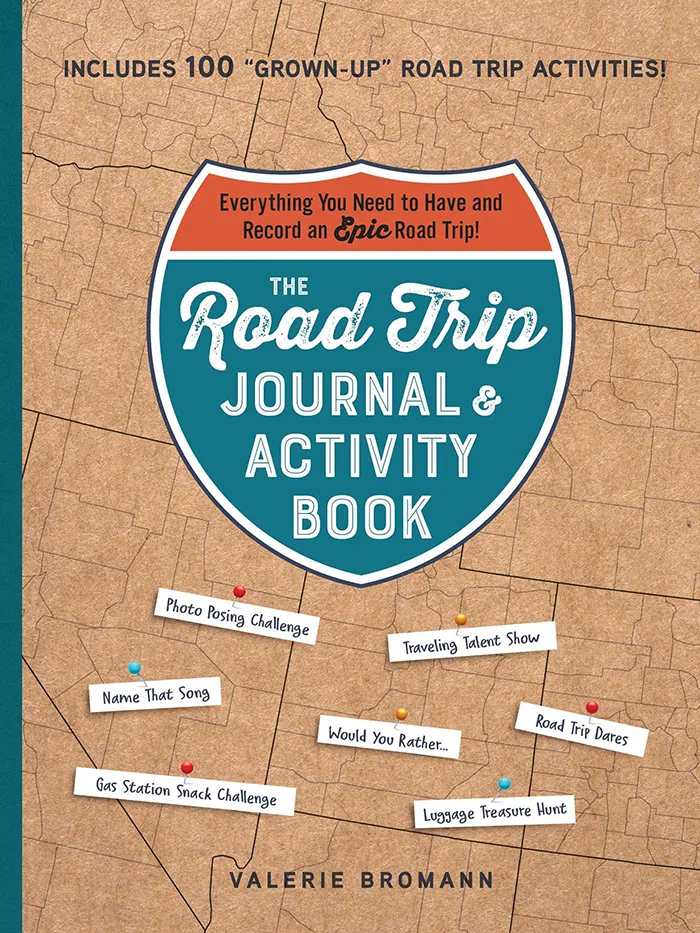 The Road Trip Journal & Activity Book
Everything You Need to Have and Record an Epic Road Trip!
Enjoy fun games and challenges to pass the time on your next road trip and have a keepsake to look back on for years to come with this entertaining must-have for your next vacation.
The Texas Route 66 attraction officially marks the point where you're halfway through your journey on Route 66. It is a popular stopping point for Route 66 road trippers to grab some Instagram selfies in a pure, "I made it!" moment (along with the Route 66 begins sign in Chicago and the Route 66 end sign in Santa Monica).
In addition to the midway point of Route 66 billboard there is also a big white line painted across the road, straddling the exact halfway point, along with several painted shields.
Across the street is the Midpoint Cafe, one of the oldest continually operating cafes on Route 66. Grab breakfast, a burger, or one of their famous "ugly" pies and eat among Route 66 memorabilia and souvenirs.
To quote another famous song, "Woah, we're halfway there," I can't wait to see what the second half of the journey brings.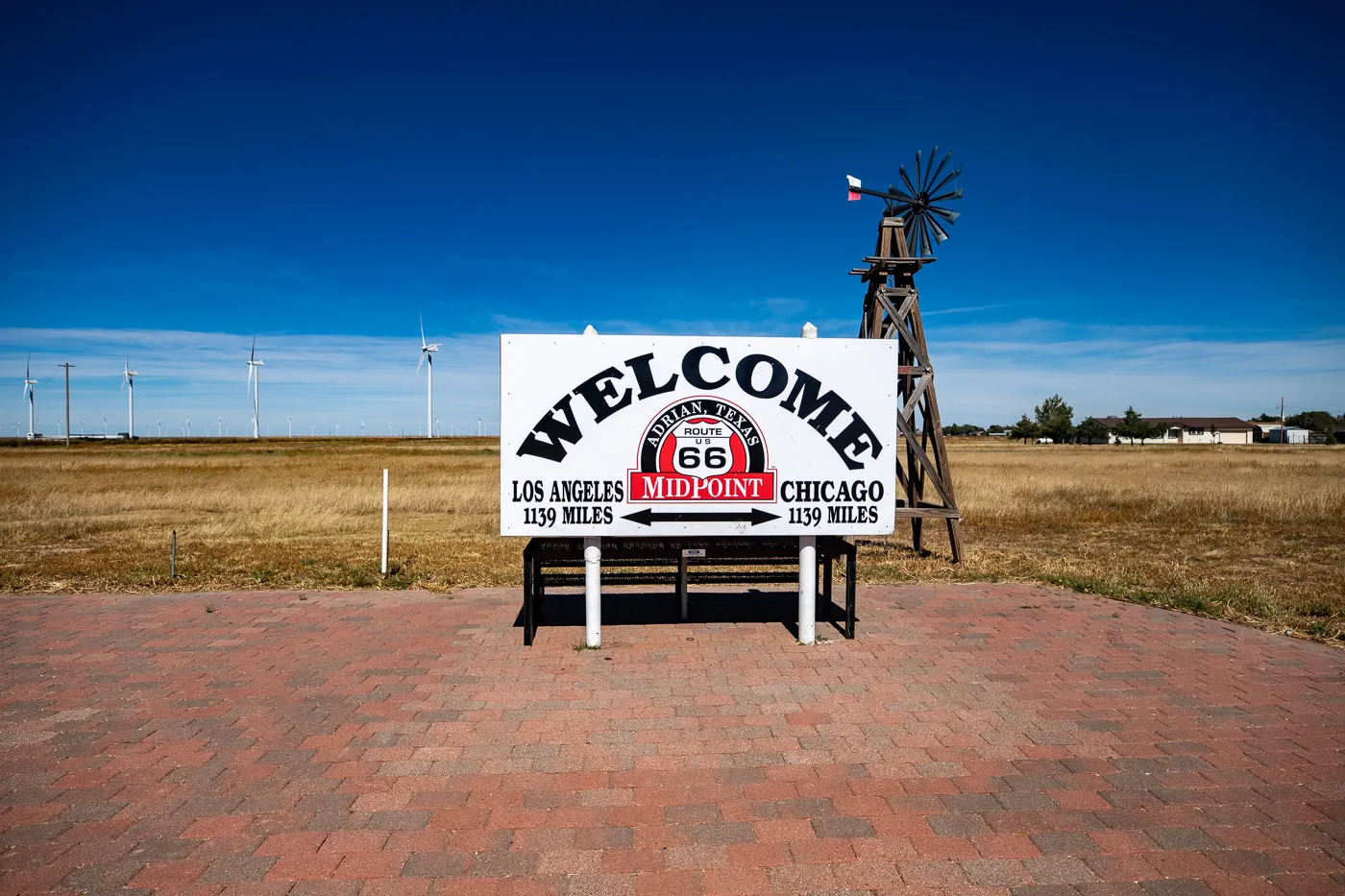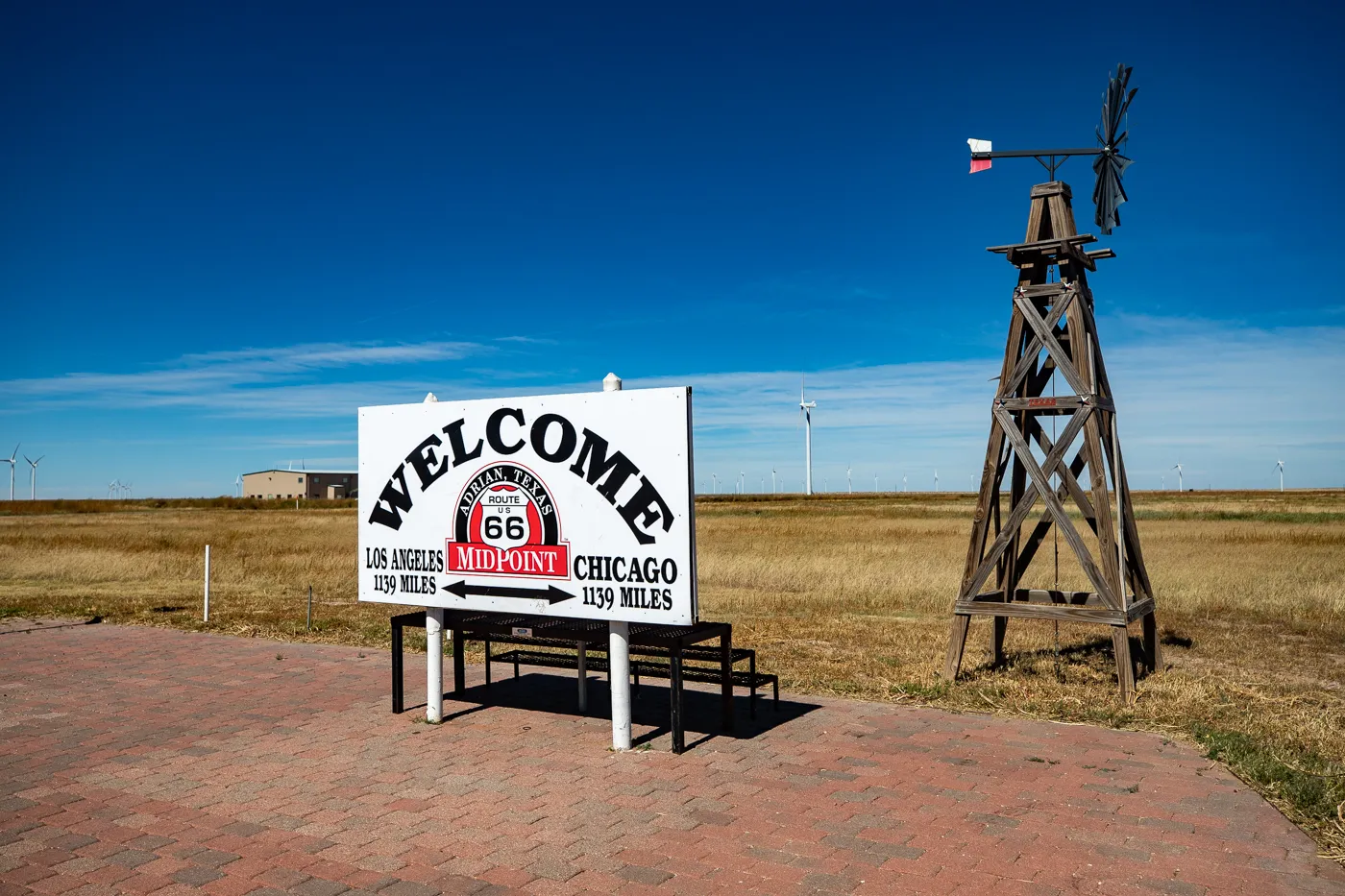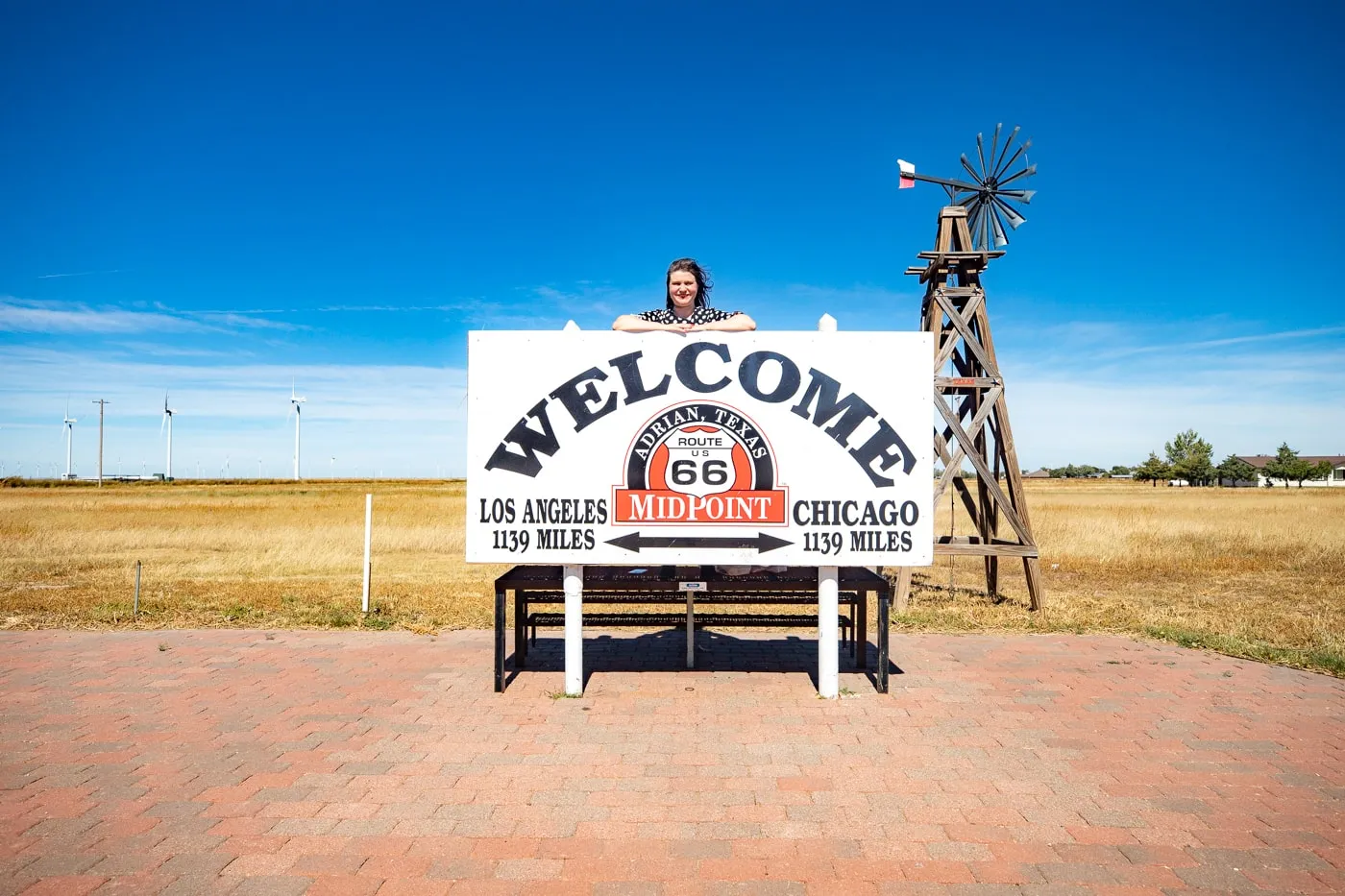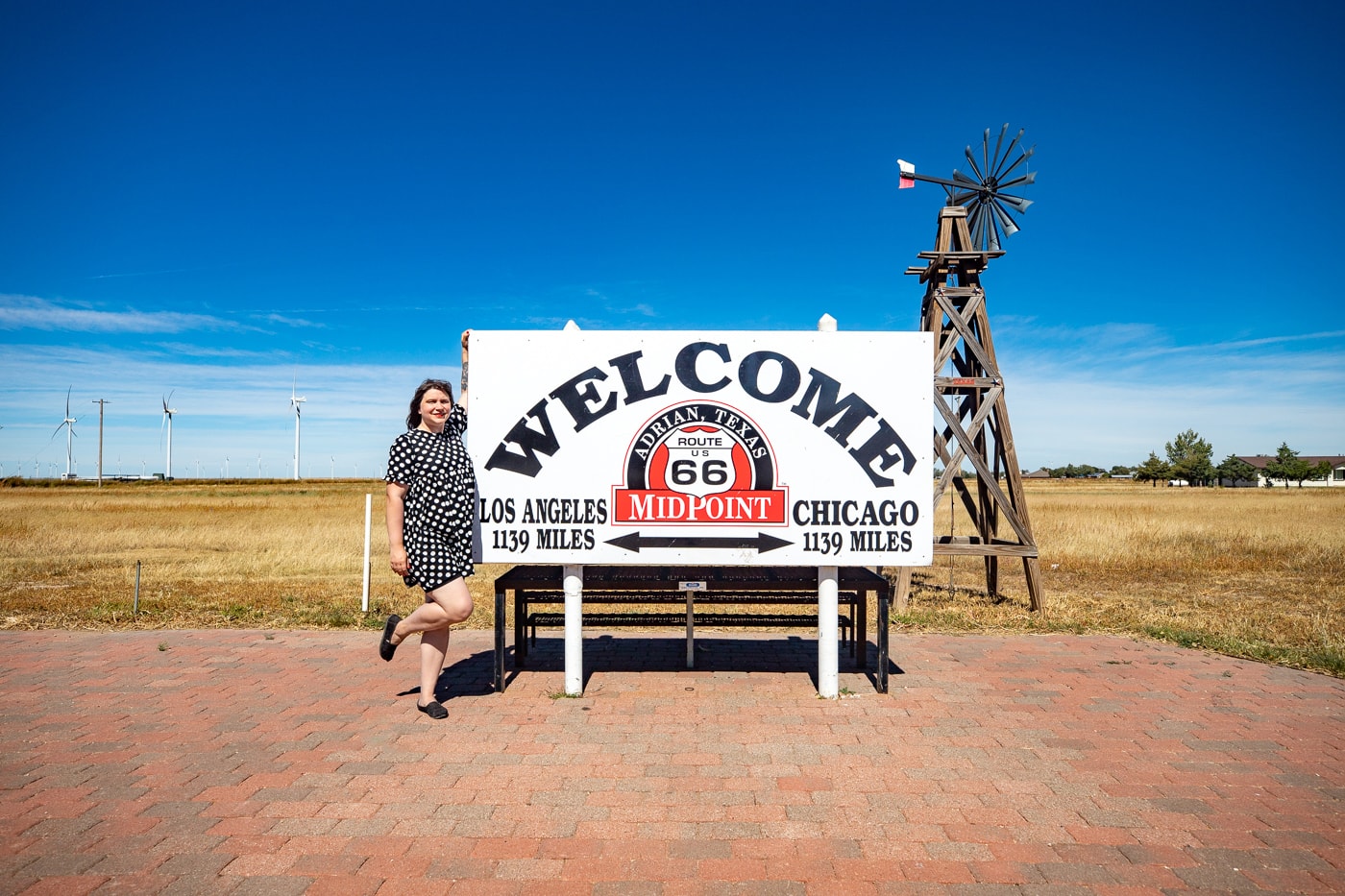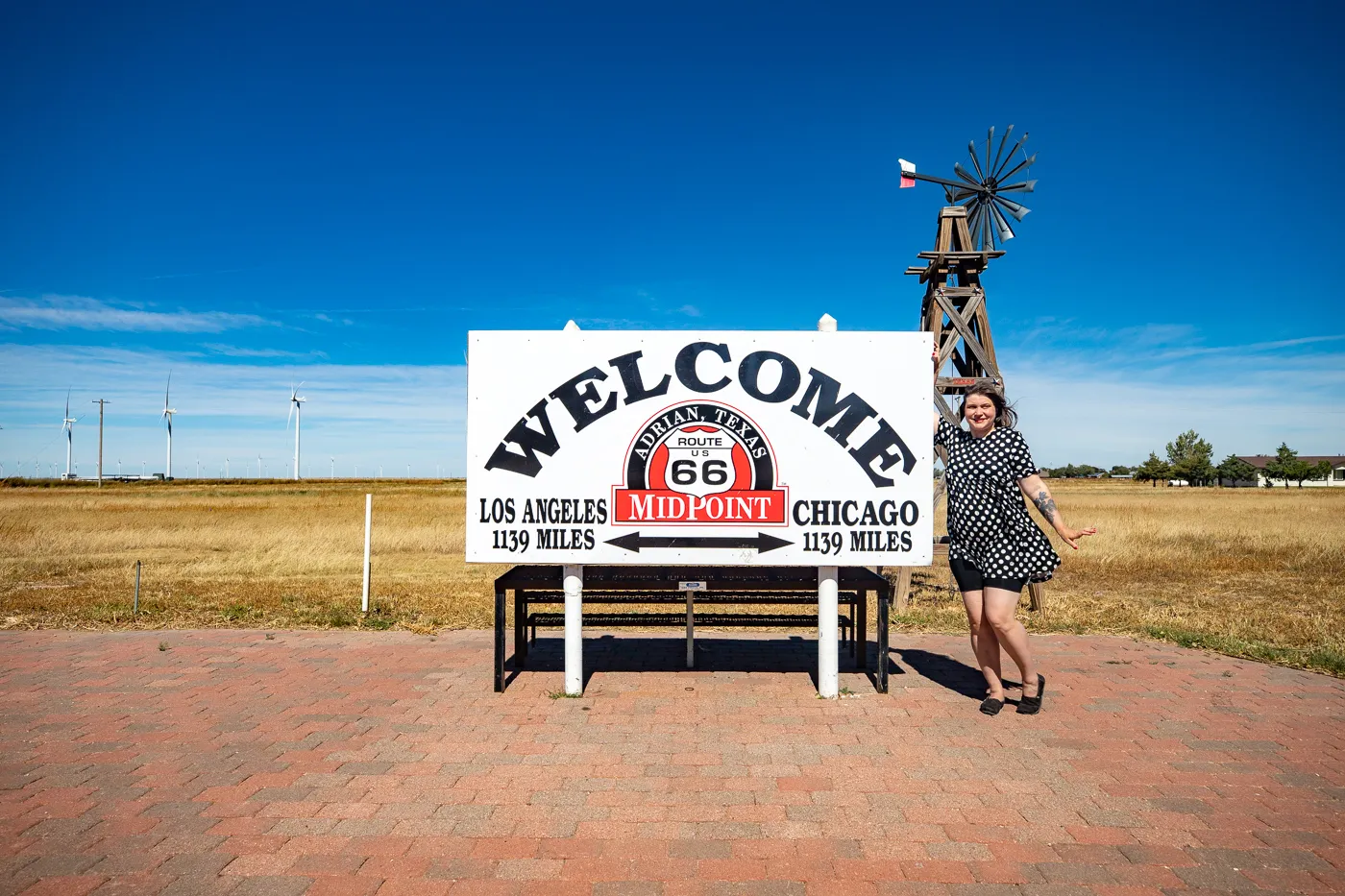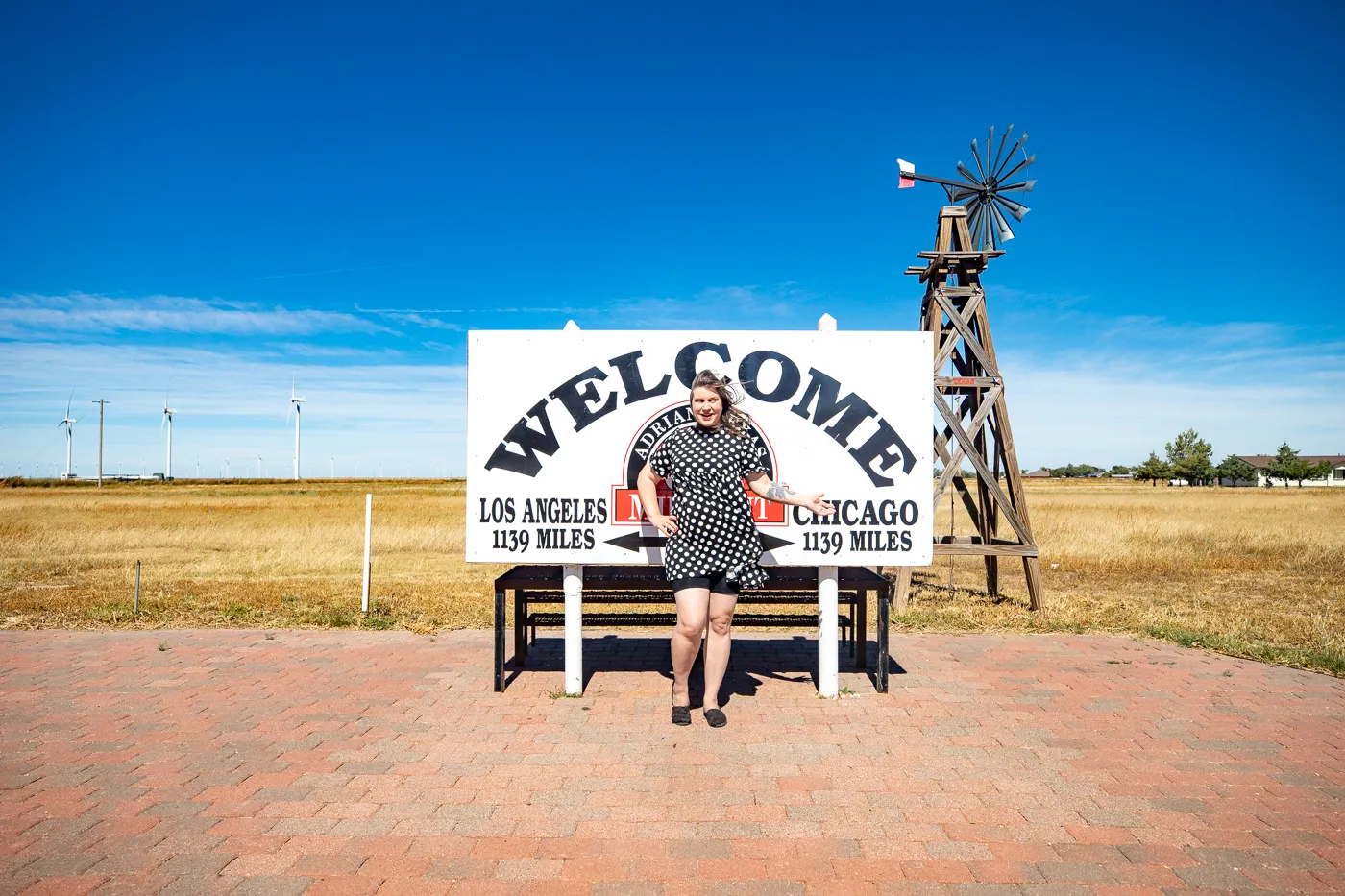 Route 66 Midpoint
Address: 301 I-40, Adrian, TX 79001
Hours: Always Visible
Cost: Free to See
Pin this Texas Route 66 attraction: