You can't travel Route 66 without stopping at the Dairy King in Commerce, Oklahoma for some ice cream and a famous Route 66 cookie.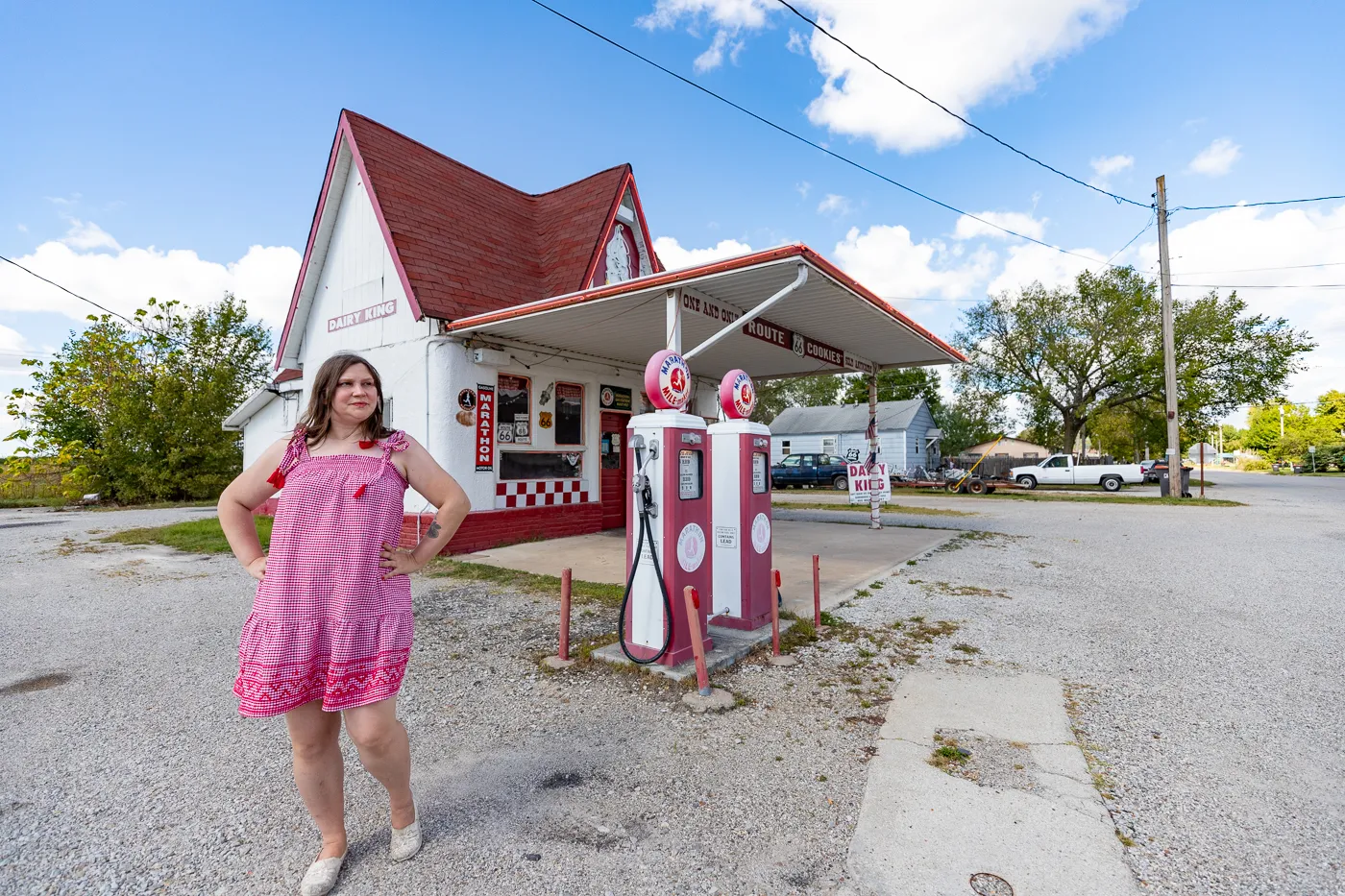 Built into an old cottage style gas station, the Dairy King location started its life as a Marathon station in 1927. It was then owned by Roy Cowherd and owned by Jim Mullen but eventually bought out in the 1930s by Loren and Grace Broyles. Over the years they began serving soft serve, it flipped to a Tydol station, and changed hands once again.
In 1980 Treva and Kenneth Duboise took over and it is still a family operation today being run by their son Charles Duboise and his mother. 
While they will no longer fill up your tank at the Dairy King, they will fill up your belly. Stop in for a burger, a milkshake, a banana split, and a Route 66 cookie shaped like the highway marker shield and are printed with US 66. And while you're there be sure to head across the street to see the Allen's Conoco Fillin' Station.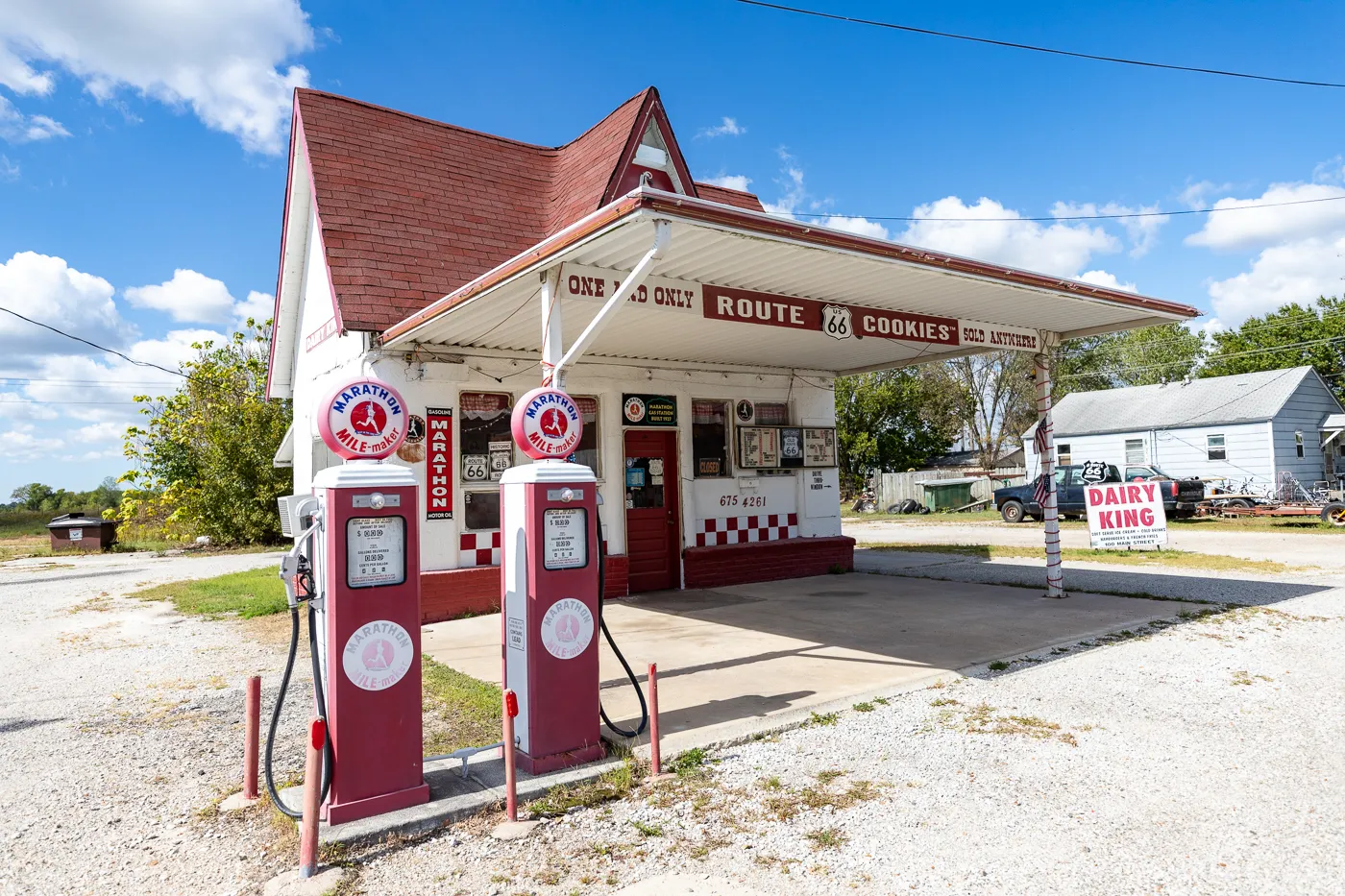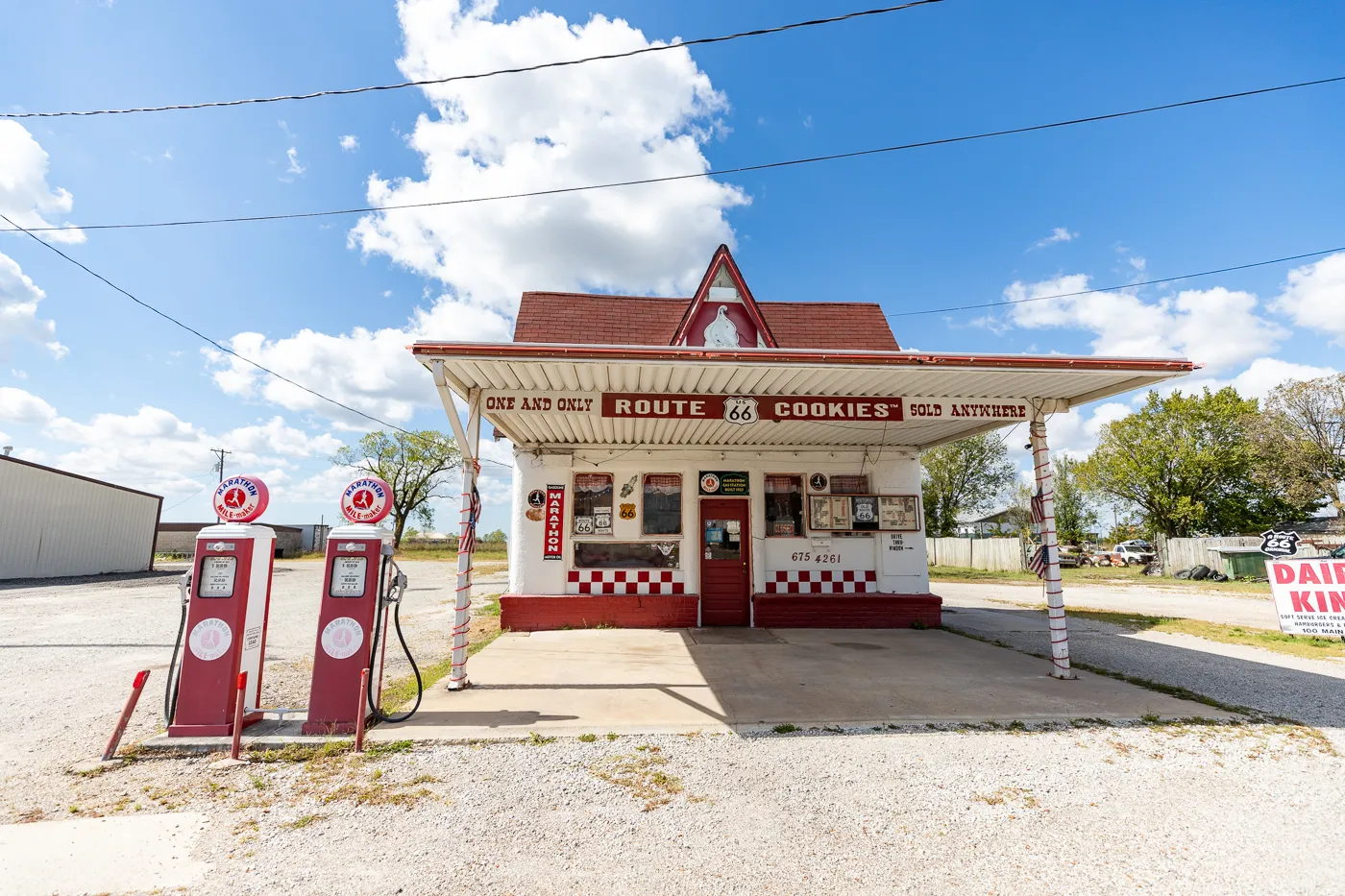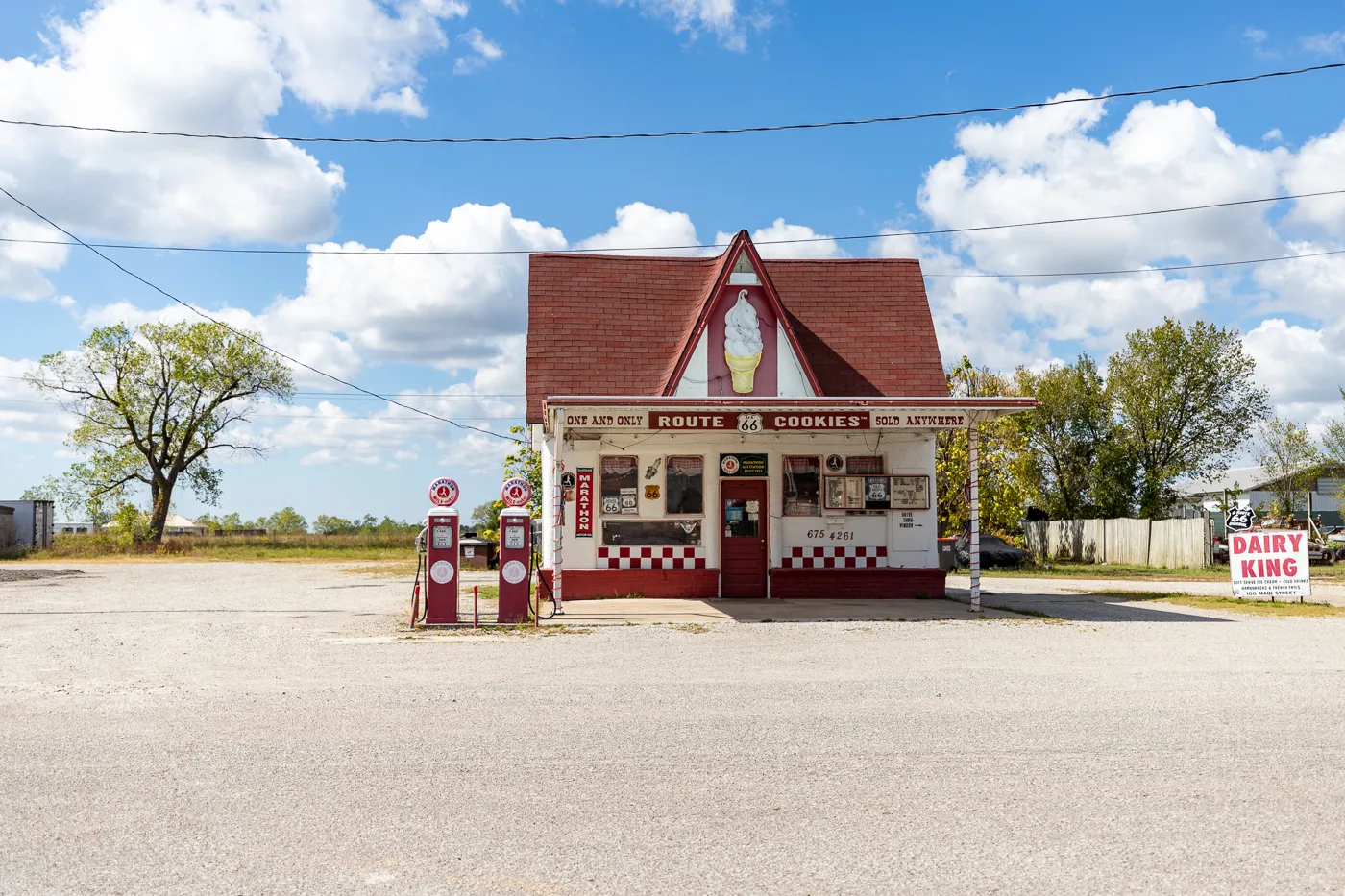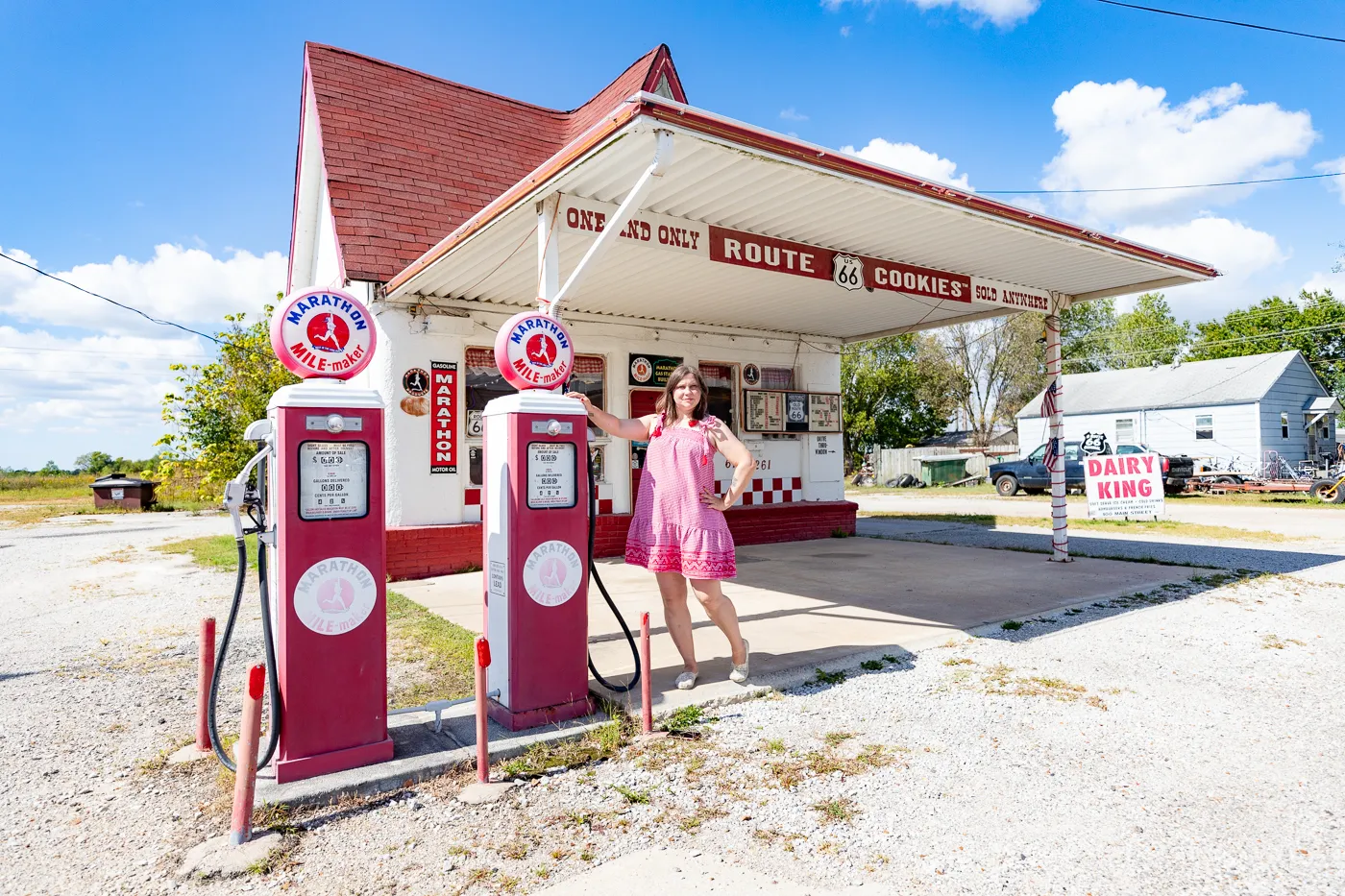 Before exploring this Oklahoma Route 66 attraction, be sure to check out Miami with stops at the Gateway to Route 66 Arch, the Coleman Theater, and Waylan's Ku-Ku Burger.
Dairy King
Address: 100 N Main St, Commerce, OK
Cost: Free to see, ice cream and cookie costs vary
Hours: Monday-Friday 10am-6pm, Saturday 10am-3pm
Pin this Oklahoma Route 66 attraction: