Are you planning a Georgia road trip and want to find all the best Georgia roadside attractions along your route? Whether you're driving across the state on I-75, traversing Coastal Highway U.S. 17, or vacationing in Savannah or Atlanta, you won't want to miss these fifteen must-see places to go in Georgia. They're fun road trip stops and great additions to your travel itinerary or route.
Below are the 15 best roadside attractions in Georgia: from a giant peanut to a big chicken, from a mysterious guidestone to an eccentric art display, from a graveyard for cars to a birthing hospital for dolls! You won't want to miss any of these bucket list worthy tourist traps and road trips stops on your Georgia vacation.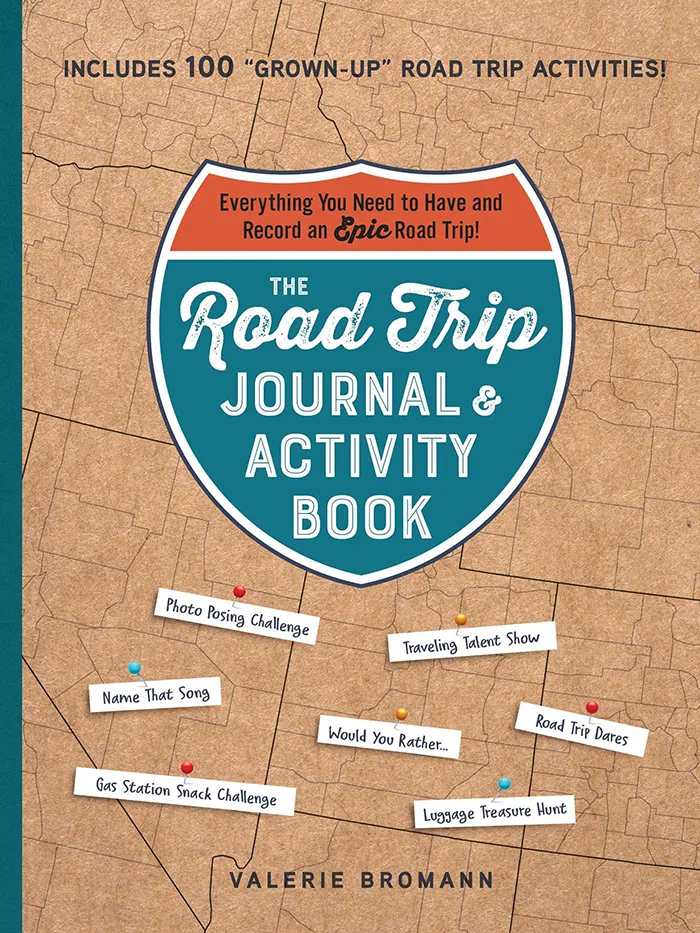 The Road Trip Journal & Activity Book
Everything You Need to Have and Record an Epic Road Trip!
Enjoy fun games and challenges to pass the time on your next road trip and have a keepsake to look back on for years to come with this entertaining must-have for your next vacation.
Ready to hit the road? Let's go! I call shotgun!
The 15 best Georgia roadside attractions (in no particular order):
1. Jimmy Carter Peanut of Plains Statue
148 GA-45, Plains, GA
Jimmy Carter, the 39th president of the United States, was known for his big smile and his peanut farm. A thirteen-foot tall toothy peanut was constructed in 1976 to celebrate Carter's political visit to Evansville, Indiana. Afterwards, the Jimmy Carter Peanut of Plains Statue moved to Plains,Georgia: Carter's hometown. Today the giant peanut-shaped presidential monument can be found at Davis E-Z Shop, not-too-far from the president's boyhood home.
2. The Big Chicken
2 Cobb Pkwy N, Marietta, GA
The 56-foot tall chicken on Cobb Parkway in Marietta was originally built for Johnny Reb's Chick-Chuck-'N'-Shake in 1963. Known as "The Big Chicken," this giant red bird-shaped building had rolling eyes and a moving yellow beak. In 1974, Kentucky Fried Chicken (KFC) took over the spot and still occupies the (since renovated) spot today. Inside you can get a friend chicken dinner and peruse historical displays.
3. The Tree That Owns Itself
277 S Finley St, Athens, GA
Professor W.H. Jackson loved the tree outside of his house, and the shade it provided, so much that in his will he granted the tree autonomy upon his death. That tree, known near and far as "The Tree That Owns Itself" fell after a windstorm in 1942 but residents, wanting to preserve the previous owner's wishes, replanted a piece of the original tree, and the "Son of the Tree that Owns Itself" can be found in the same spot, providing shade for all.
4. James Brown Statue
830 Broad St, Augusta, GA
James Brown was an American singer and soul and funk legend known as the "Godfather of Soul" and "Soul Brother No. 1." He grew up in Augusta and the city honored his legacy with a life-size bronze statue in 2005.
5. Georgia Guidestones
1031 Guide Stones Road, Elberton, GA
The Georgia Guidestones are part Stonehenge, part Rosetta Stone, and all mystery. No one knows who the secretive man who had the stones built in 1980 is or why he wanted it built, but that doesn't stop visitors from flocking to this popular Georgia roadside attraction. The tablets are engraved with a dedication to "Let these be guidestones to an Age of Reason" along with ten guidelines to re-establishing the planet and society, each written in eight different languages. If that isn't crazy enough, the guidestones also work as an astronomical calendar, with the day's date illuminated by the sun.
6. Statue of the World's Strongest Man
Paul Anderson Memorial Park, 211 E Doyle St, Toccoa, GA
Paul Anderson (1932 – 1994) was an American weightlifter, strongman, and powerlifter. In 1956 he won the Olympic gold medal for super-heavyweight weightlifting. In 1957, he lifted 6,270 pounds in a back lift, a feat the Guinness Book of World Records listed as "the greatest weight ever raised by a human being." Some called him the "wonder of nature," others the "Strongest Man in the World," both were correct. A Toccoa native, the town honored his memory with a park and bronze statue in 2008.
7. Paradise Gardens
200 N Lewis St, Summerville, GA
A message from God told Reverend Howard Finster (1916-2001) to create 5,000 sacred works of art. Instead, he made nearly 50,000. Howard Finster's Paradise Garden is is filled with his sculptures, mosaics, buildings, and paintings many made from recycled junk. The art is all centered in or around Finster's World's Folk Art Church, Inc.: a winding building built from scraps.
8. Doll's Head Trail
3445 Almand Rd SE, Atlanta, GA
Take a hike at At Atlanta's Constitution Lakes Park and you might run into something unusual. The park runs through an abandoned 19th century brick factory and one of the walking paths is known as Doll's Head Trail because of, well, the dolls' heads you'll find along the walk! Along the trail you'll find a community-driven art project (started by carpenter named Joel Slaton) that features creepy art made from discarded dolls heads, recycled bottles, and other repurposed wares.
9. Old Car City USA
3098 US-411, White, GA
Old Car City is the world's largest classic car junkyard. Here you'll find thousands of old vehicles intricately placed among the growing vegetation. You'll find cars, trucks, vans, school buses, and even Elvis Presley's last car. It's a great road trip stop for car lovers and Instagram photographers alike.
10. The Big Red Apple
141 Clarkesville St NW, Cornelia, GA
Cornelia is known as "the home of the Big Red Apple." At the train station you'll find a 7-foot tall, 22-foot around, 5,200-pound monument to the Big Red Apple dedicated to the area's apple growers. While this giant apple is not the world's largest apple, it's still a fun Georgia roadside attraction to see! Check out the vintage cabooses nearby while you're there!
11. SamG Land
1390 Tom Born Rd, Clarkesville, GA
Sam Granger (or SamG or "World Famous SamG") turned his home into a folk art wonderland. Across his house and yard you'll find brightly colored paintings, found art sculptures, dinosaurs made from corrugated metal and mailboxes, a time travel device, a "Kiss SamG's Ass" donkey, and more. Be sure to get a picture with the world's largest grit — it's one of the most popular pieces at the World Famous SamG Land!
12. Ray Charles Memorial
146 S. Front St., Albany, GA
Ray Charles was raised in Florida, but he was born in Albany, Georgia. In the musician's honor, Albany erected Ray Charles Plaza, featuring a life-size revolving sculpture of Ray Charles at a baby grand piano, in the middle of a fountain. At night, the whole fountain is lit and speakers blast music for an intimate concert with "Brother Ray."
13. BabyLand General Hospital
300 NOK Dr, Cleveland, GA
One of Travel Channel's "Top Ten Toylands," BabyLand General Hospital is where Cabbage Patch Kids are born. Peruse collections of rare, vintage, handmade, and one of a kind dolls, visit the Magic Crystal Tree and see Mother Cabbage birth an Original Cabbage Patch Kid, and adopt a baby for yourself. There are also fun photo ops that turn you from ordinary guest to an extraordinary Cabbage Patch Kid!
14. Lunch Box Museum
3218 Hamilton Rd, Columbus, GA
We all had a favorite lunch box growing up. Relive the nostalgia at Georgia's Lunch Box Museum, curated by collector Allen Woodall Jr. From Dukes of Hazard to E.T., from Superman to Pac Man, from Strawberry Shortcake to Annie, all your favorite pop culture icons are represented.
15. Tiny Doors ATL
1380 Atlantic Dr Suite 14100, Atlanta, GA
Tiny Doors ATL is an art project that puts tiny doors all around Atlanta. Artist Karen Anderson Singer creates the 7-inch doors and designs them to reflect the spirit and architecture of the communities they are placed in. You never know where you might spot one…but checking out the map on their website will help!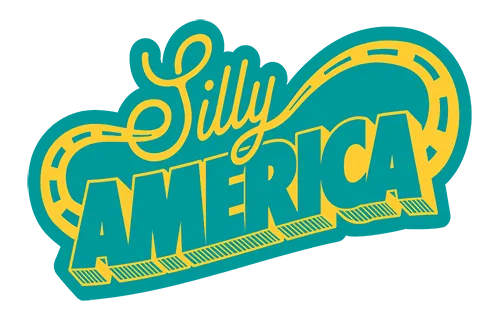 Pin this list of the 15 best Georgia roadside attractions: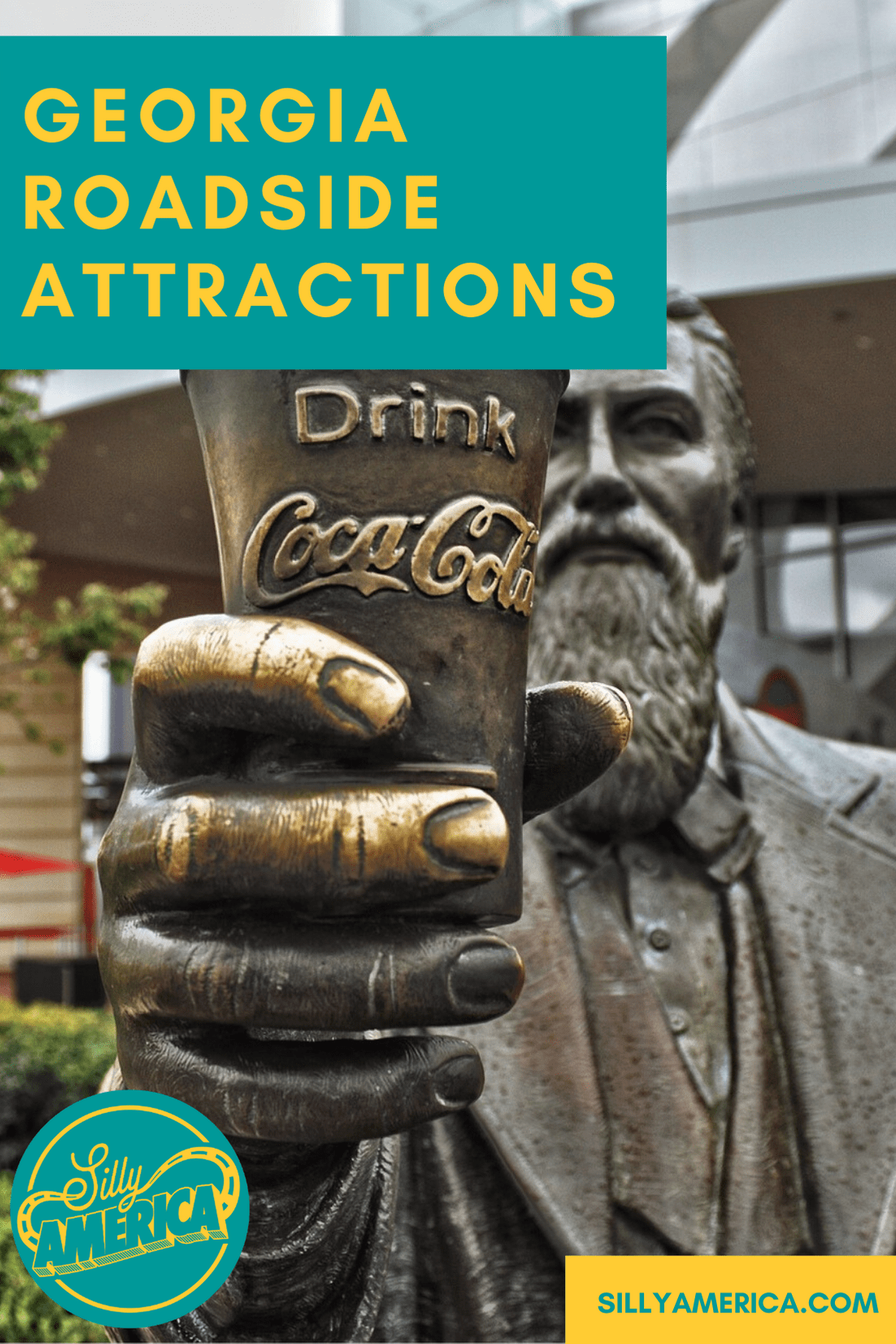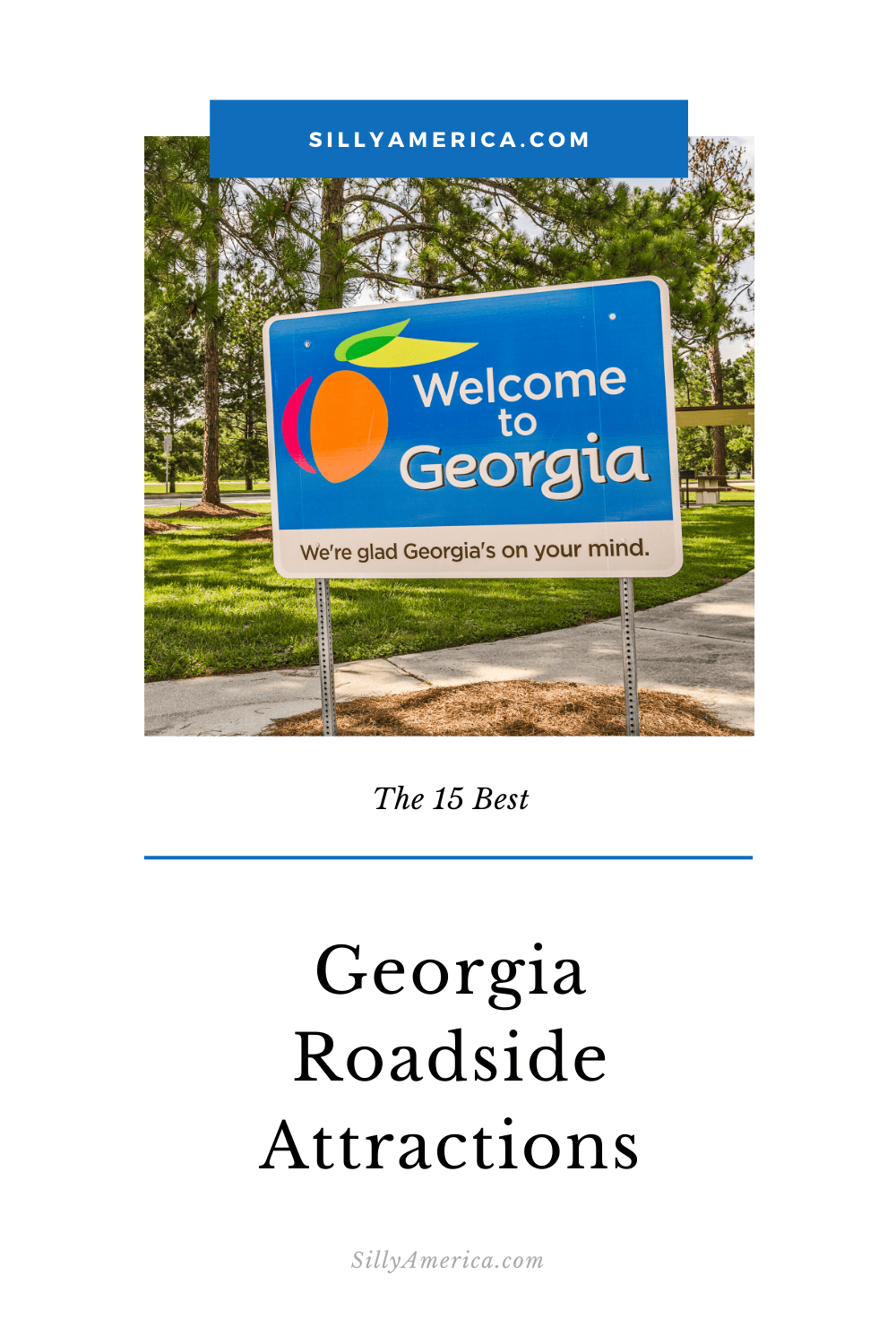 Photo: Statue of John Stith Pemberton outside of World of Coca-Cola in Athens, Georgia by Ribastank from Pixabay