Bright neon lights are a signature sight on Route 66. When you think of neon you probably think of motels and service stations. But do you also think of milk? You should, because the Meadow Gold Sign in Tulsa, Oklahoma is a Route 66 landmark.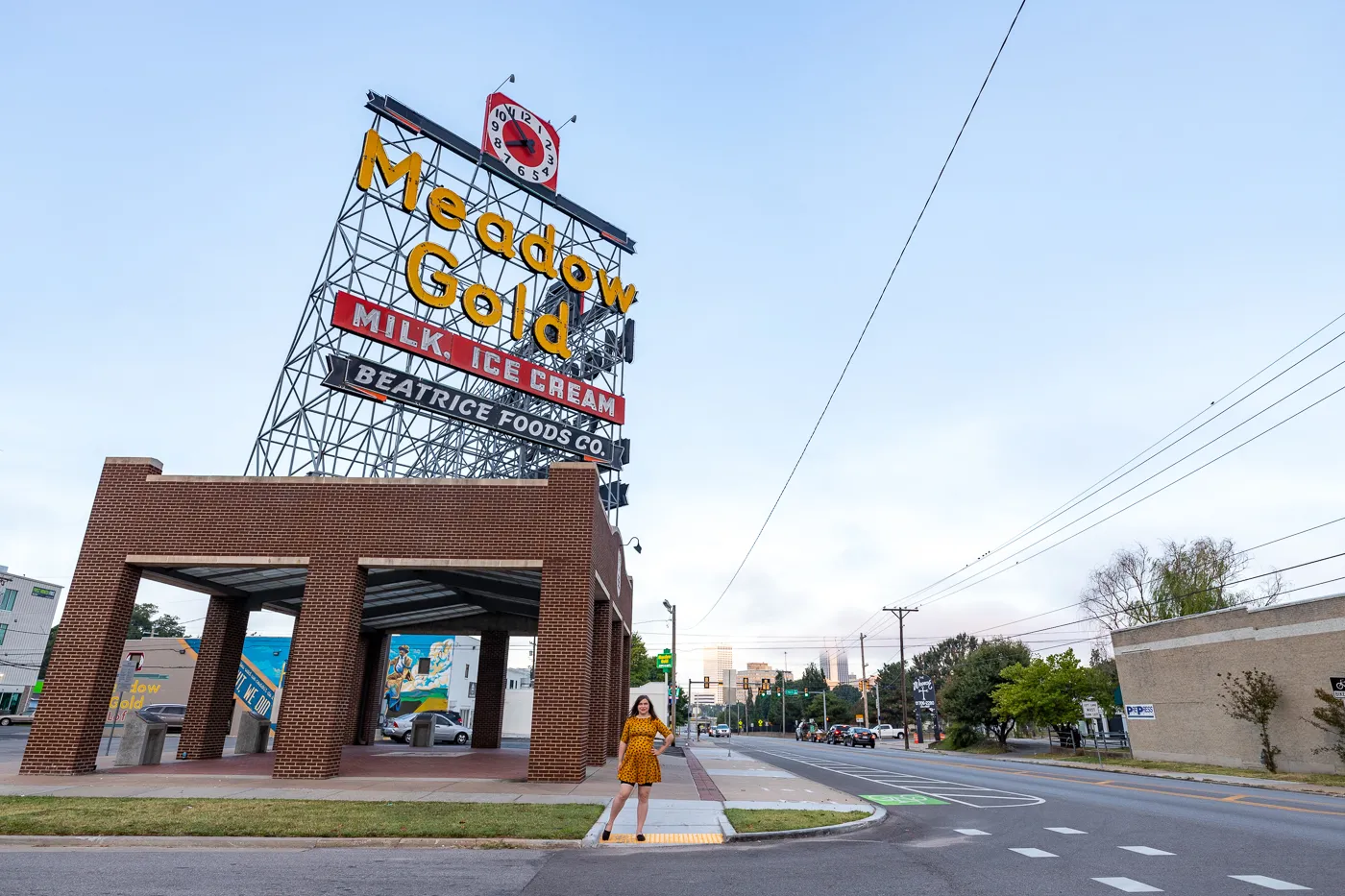 This giant sign was erected in 1934 when Meadow Gold Dairy installed it at 11th & Lewis. For decades this sign served as a landmark in Tulsa, even though the business was long gone. But, in 2004, when a new owner took control of the property and wanted to demolish it – building, sign, and all – many stepped in to save it from inevitable destruction.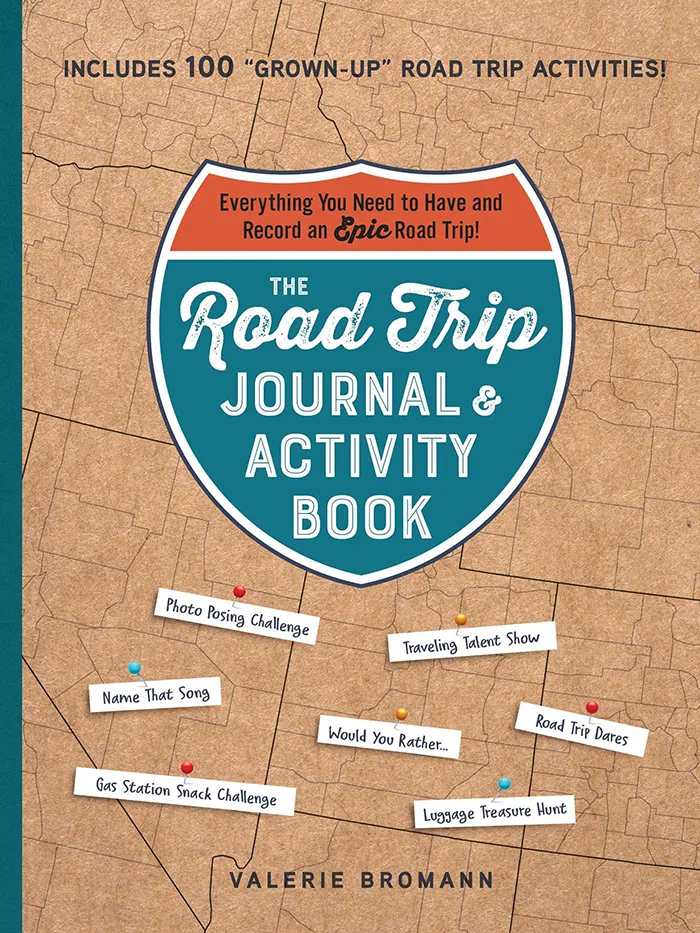 The Road Trip Journal & Activity Book
Everything You Need to Have and Record an Epic Road Trip!
Enjoy fun games and challenges to pass the time on your next road trip and have a keepsake to look back on for years to come with this entertaining must-have for your next vacation.
Thanks to the efforts of the National Park Service, National Trust for Historic Preservation, Tulsa Foundation for Architecture, the Oklahoma Route 66 Association, and others, the sign was able to be procured, restored, and moved to a dedicated pavilion where it was unveiled in 2009. Surrounding plaques detail the sign's history.
In 2016 clocks were added to the panels as part of the Pearl District Preservation project.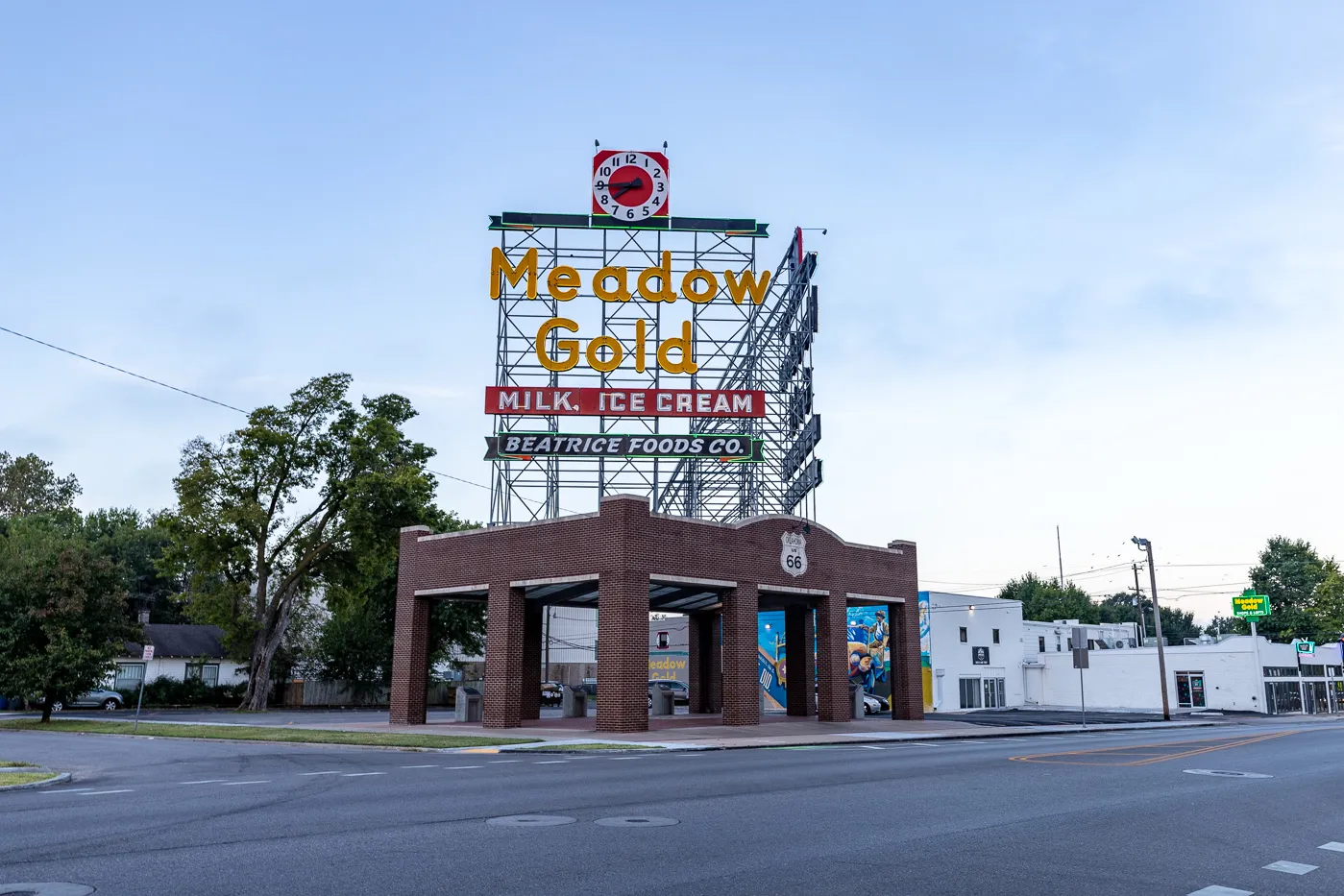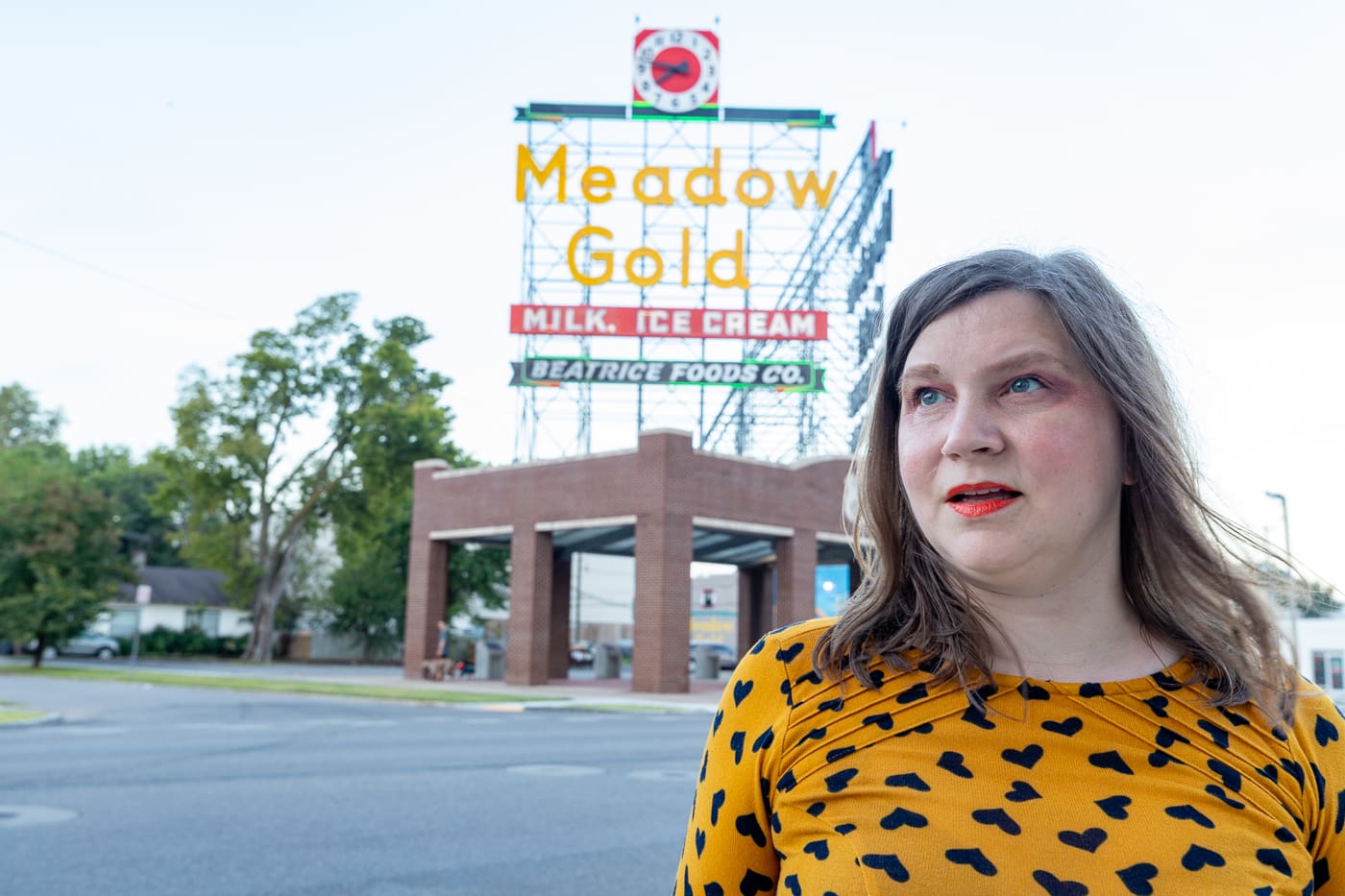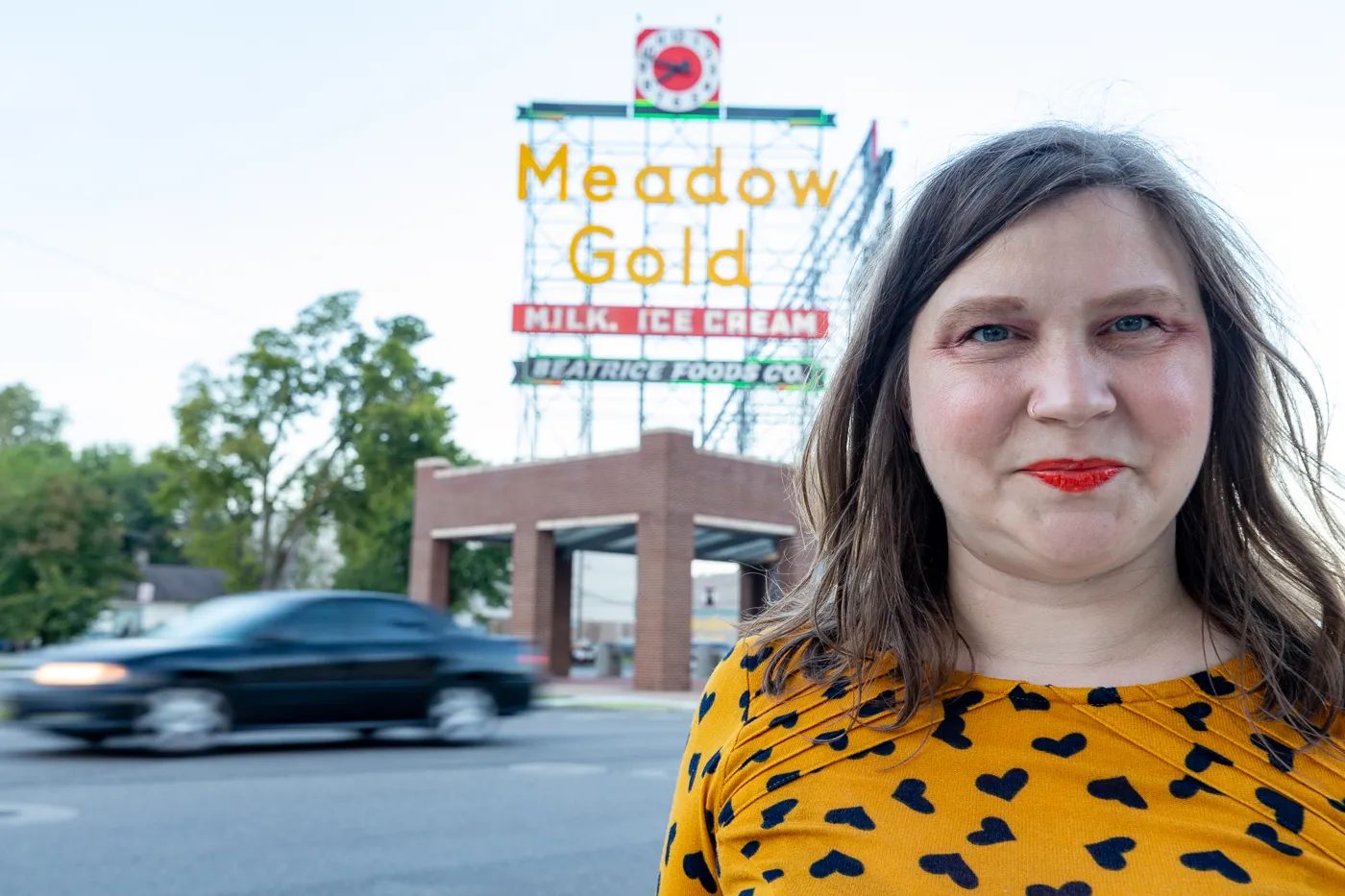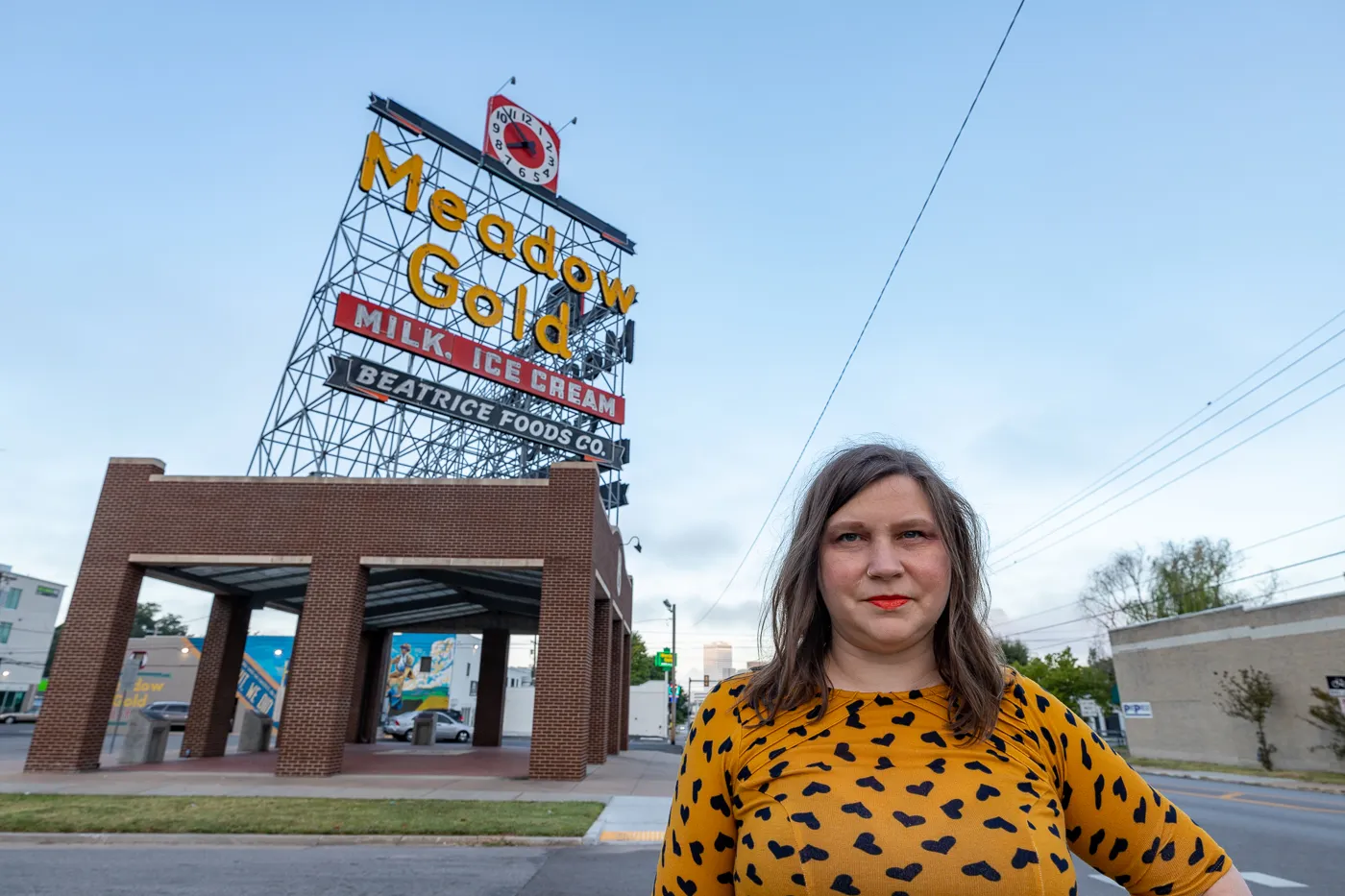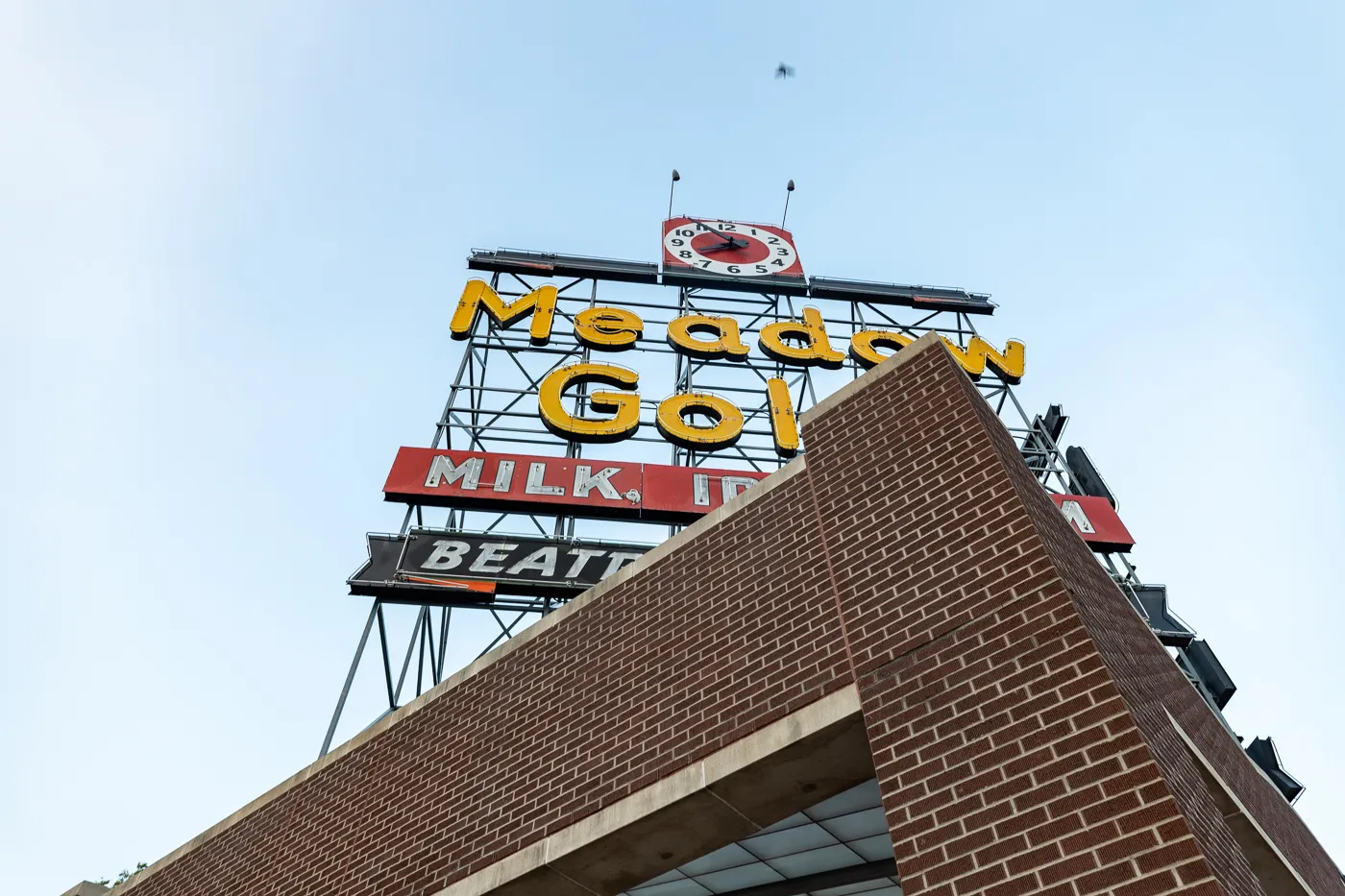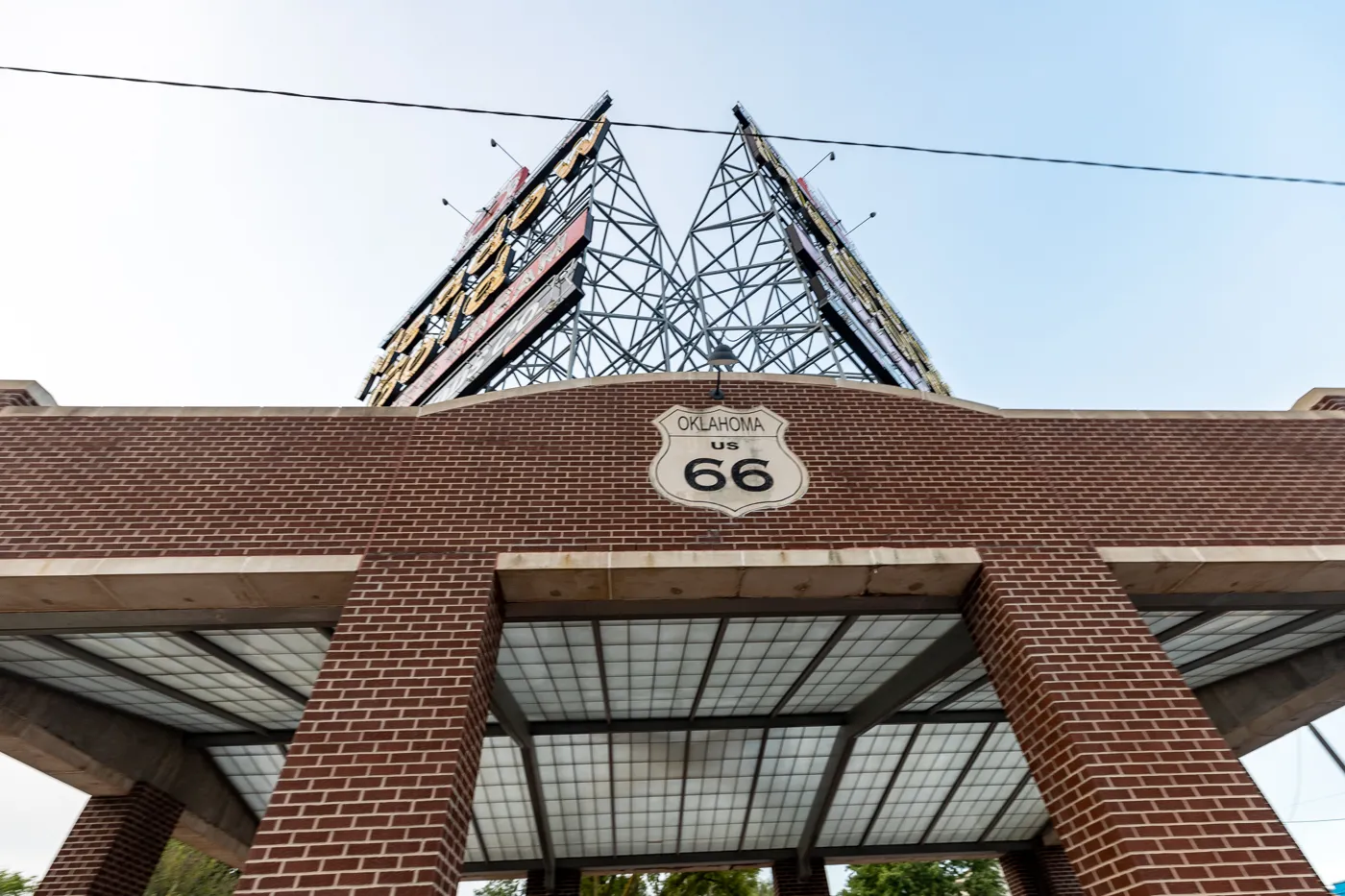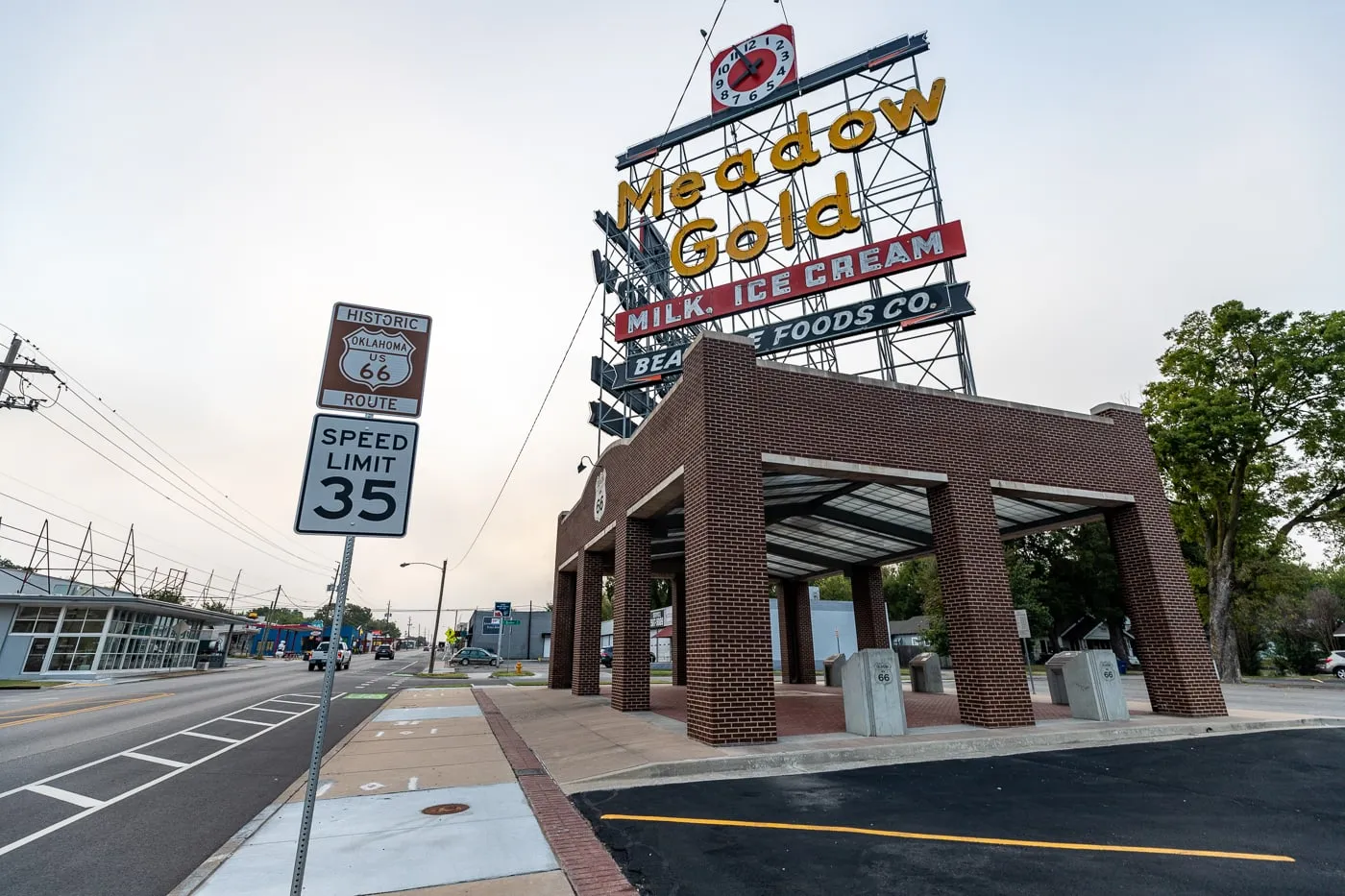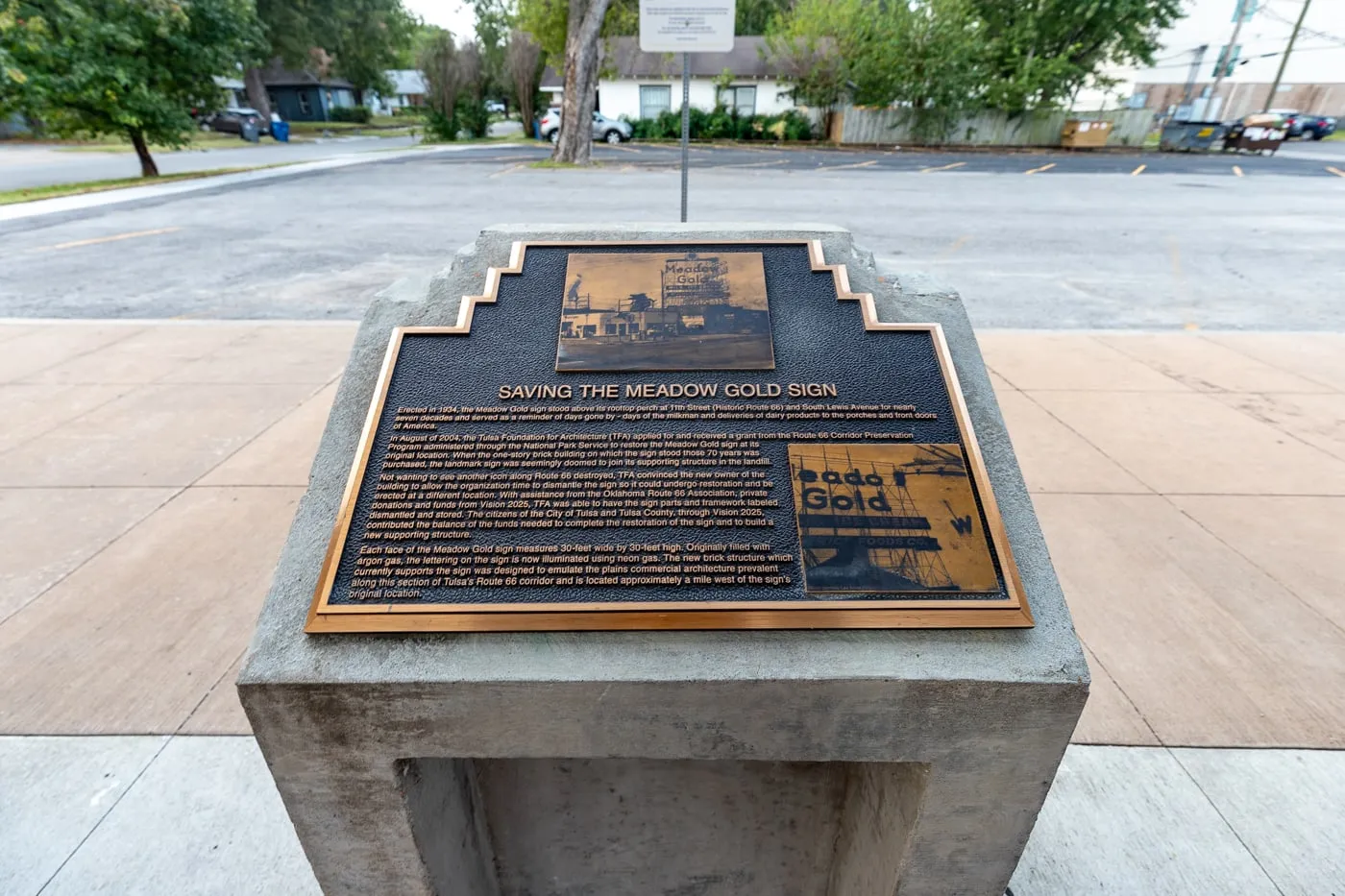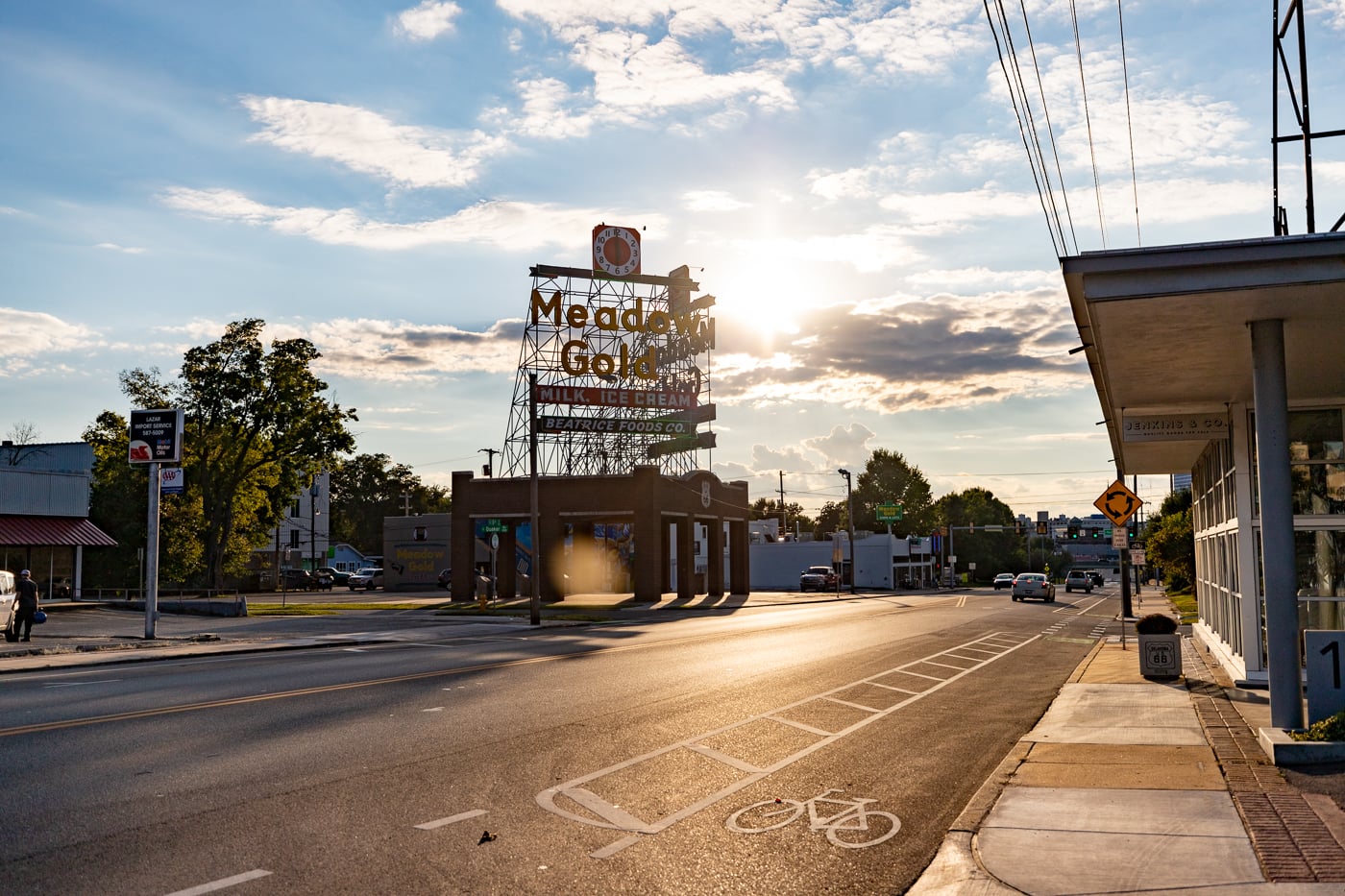 If you're looking for more Tulsa roadside attractions head across the street to see Buck Atom's Cosmic Curios on 66 and the Buck Atom Space Cowboy Muffler Man. And while you're in town also spend some time at the Gathering Place and the Mother Road Market.
Meadow Gold Sign
Address: 1324 E 11th St, Tulsa, OK 74120
Cost: Free to See
Hours: Always Visible
Pin this Tulsa, Oklahoma Route 66 attraction: