When you're here, you're halfway there! And where is there? Chicago…or Los Angeles…depending on which direction you are driving. The Midpoint Cafe in Adrian, Texas is located at the midpoint of Route 66 and is a must stop on your road trip along the Mother Road.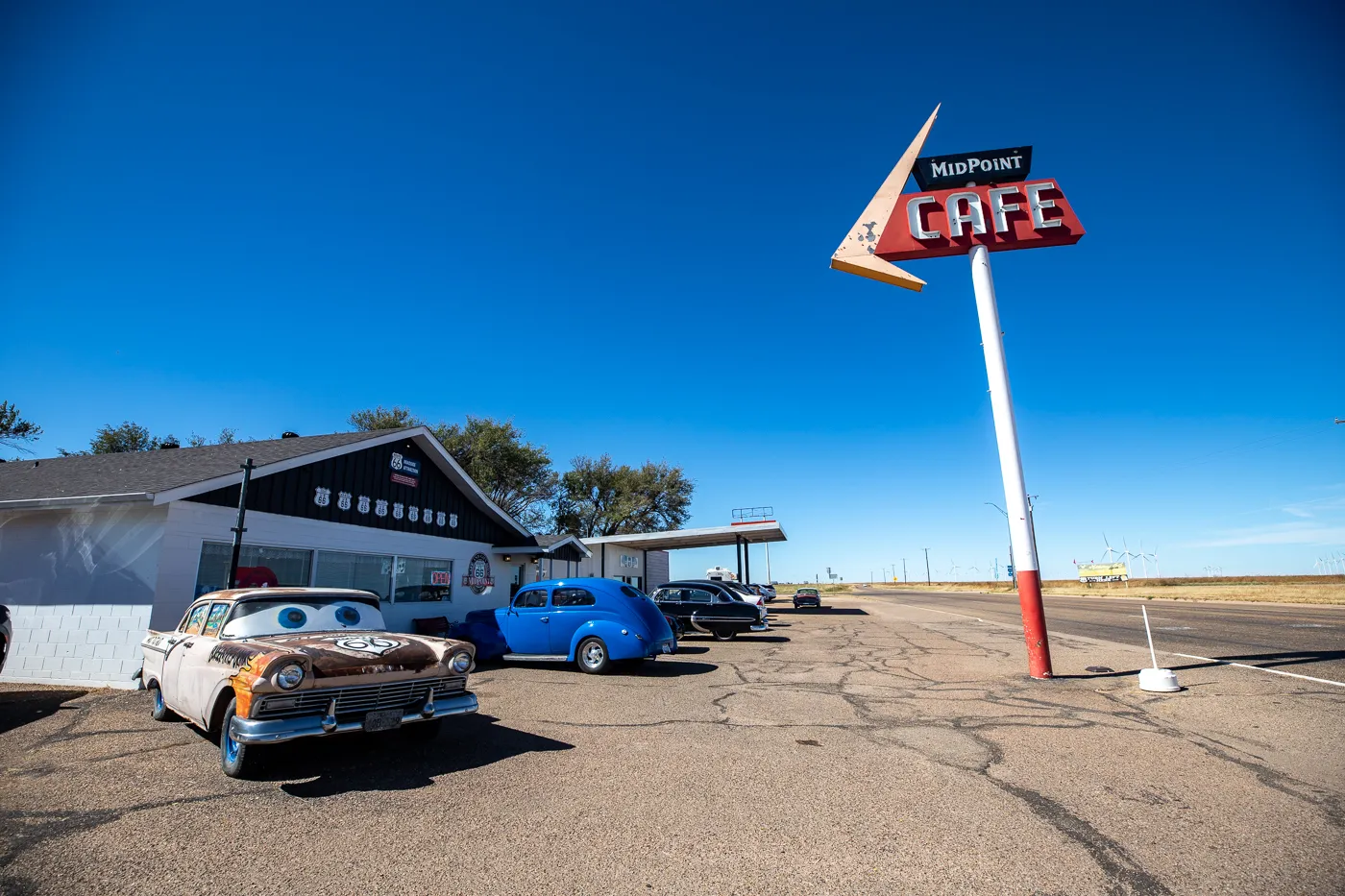 The Midpoint Café is a restaurant on Route 66 located at the exact midpoint between Chicago and Los Angeles: 1,139 miles from the beginning and end points.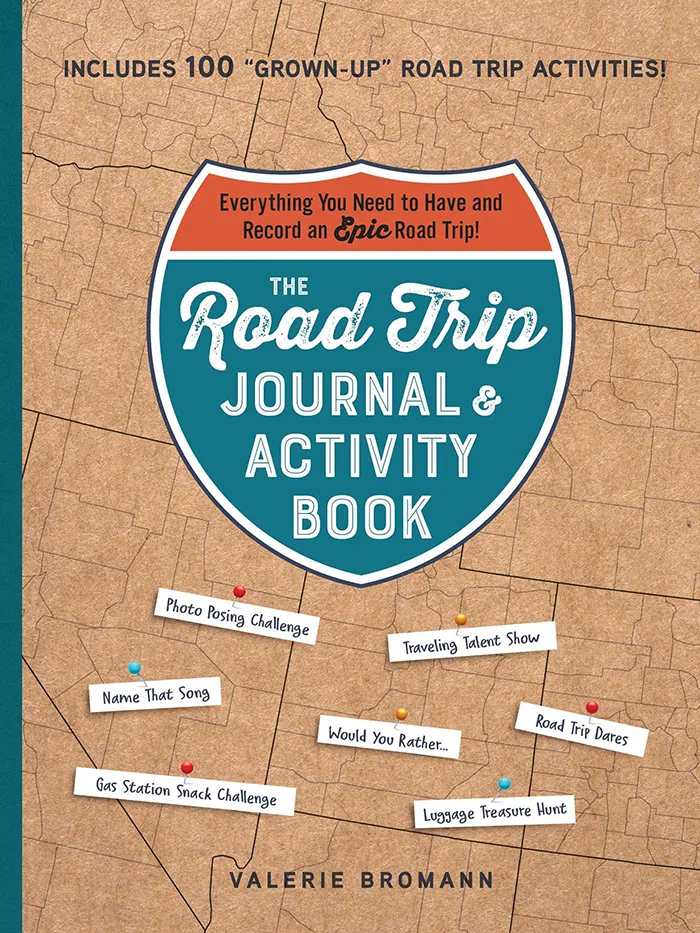 The Road Trip Journal & Activity Book
Everything You Need to Have and Record an Epic Road Trip!
Enjoy fun games and challenges to pass the time on your next road trip and have a keepsake to look back on for years to come with this entertaining must-have for your next vacation.
The cafe was built in 1928, expanded in 1947, and went through a variety of owners and name changes throughout the years.
Fran Houser owned and operated the Midpoint Cafe for over 20 of those years, from 1990 until 2012. She originally named the business the Adrian Café but was later persuaded to capitalize on the growing popularity of nostalgic Route 66 and Adrian's location halfway between the beginning and end points.Houser was a popular figure on Route 66 and was commemorated as Flo of "Flo's V-8 Café" in the Pixar movie Cars.
Today the restaurant is owned by Brenda Hammit and Carrie O'Leary, who honor the past with a classic menu, a stocked gift shop, and Texas hospitality.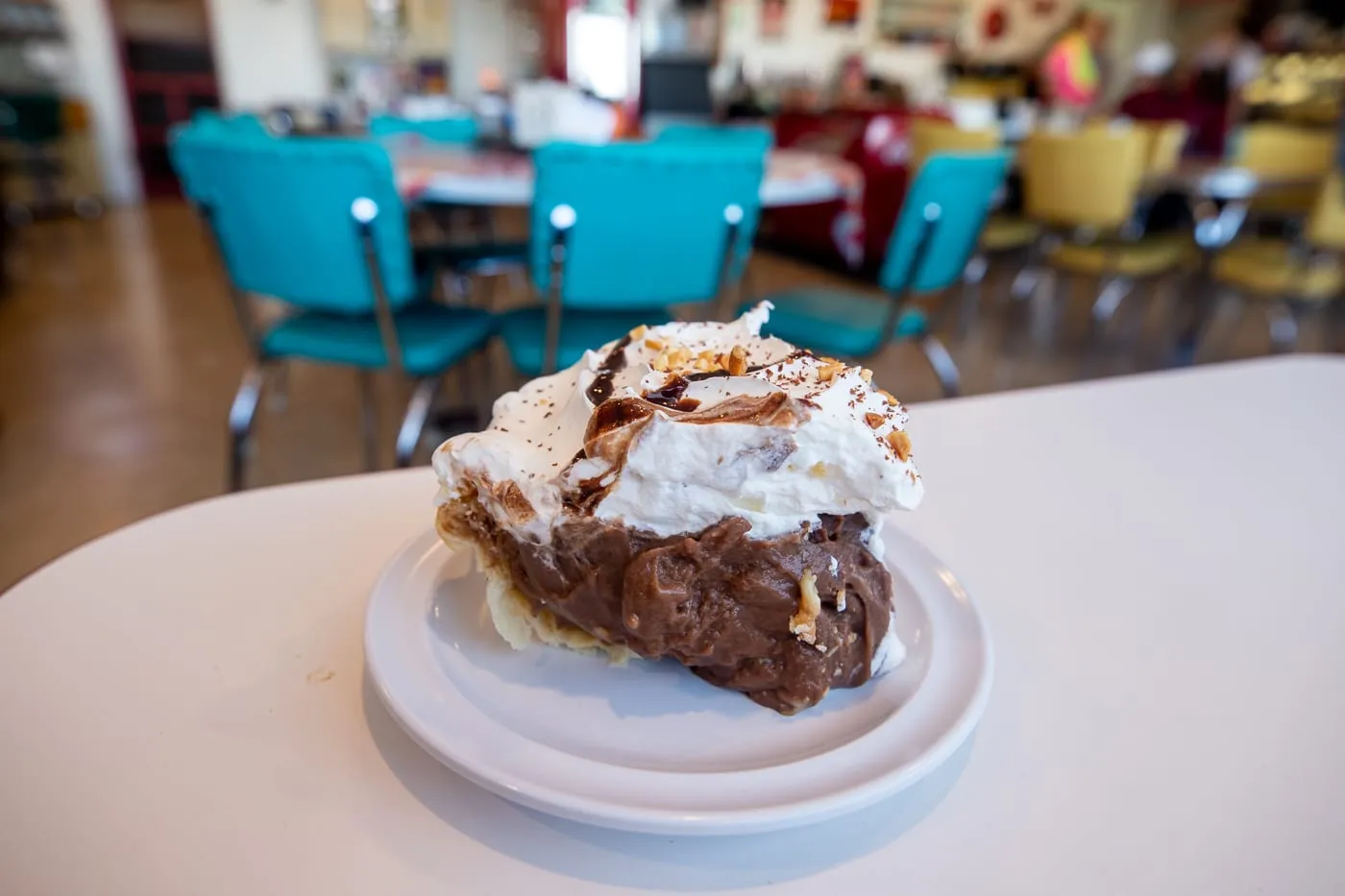 Pull over on your Route 66 road trip for breakfast pancakes, a sandwich, or a hamburger. And don't leave without topping off your meal with a homemade slice of ugly crust pie. Available in a wide variety of flavors, the heaping slices are delicious. You can't go wrong with any flavor of the ugly pies, but I recommend the chocolate, peanut butter, and banana Elvis pie slice!
When you are done eating at the cafe, cross the road to take some photos at the Route 66 midpoint sign to commemorate making it halfway there!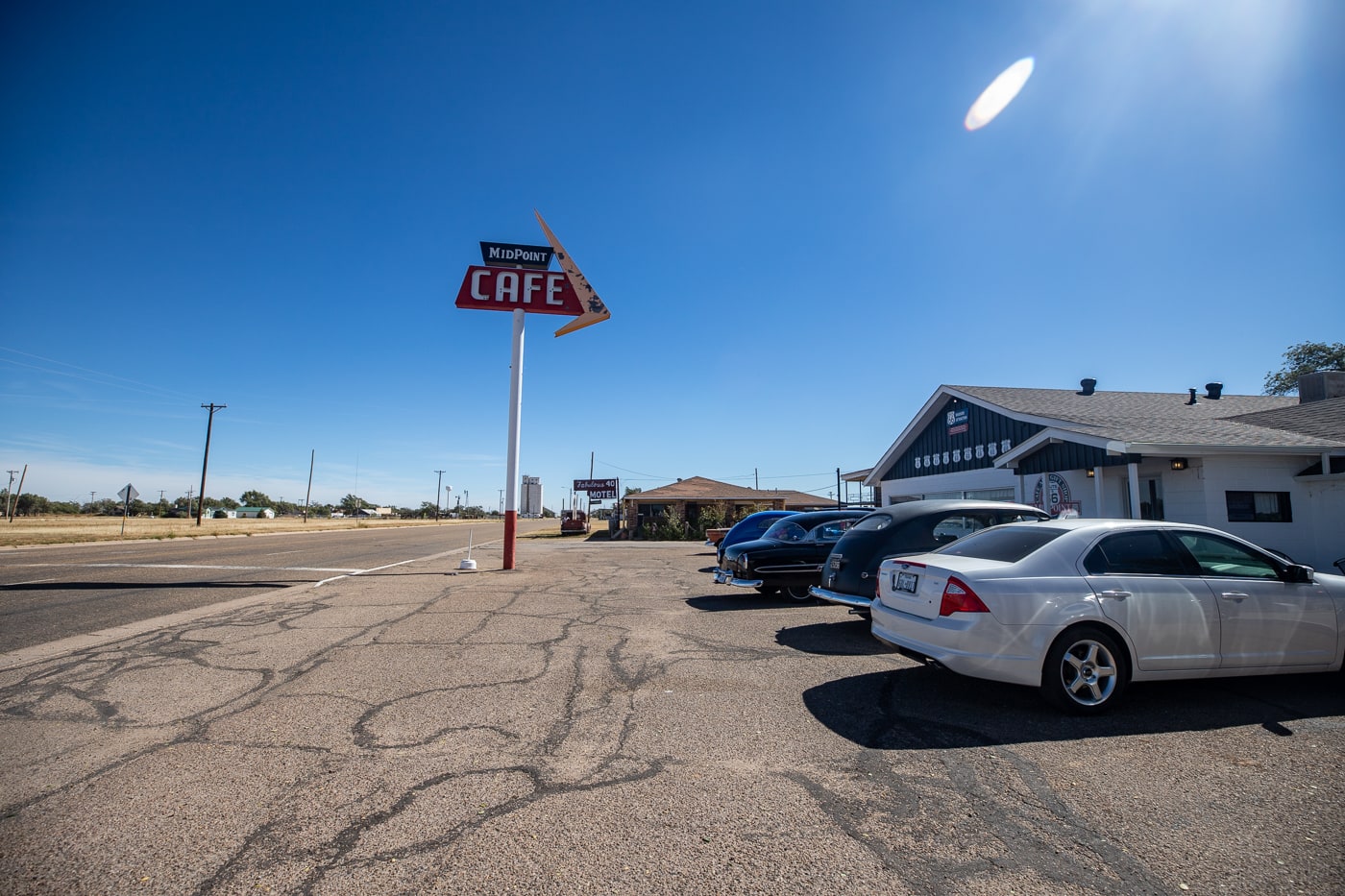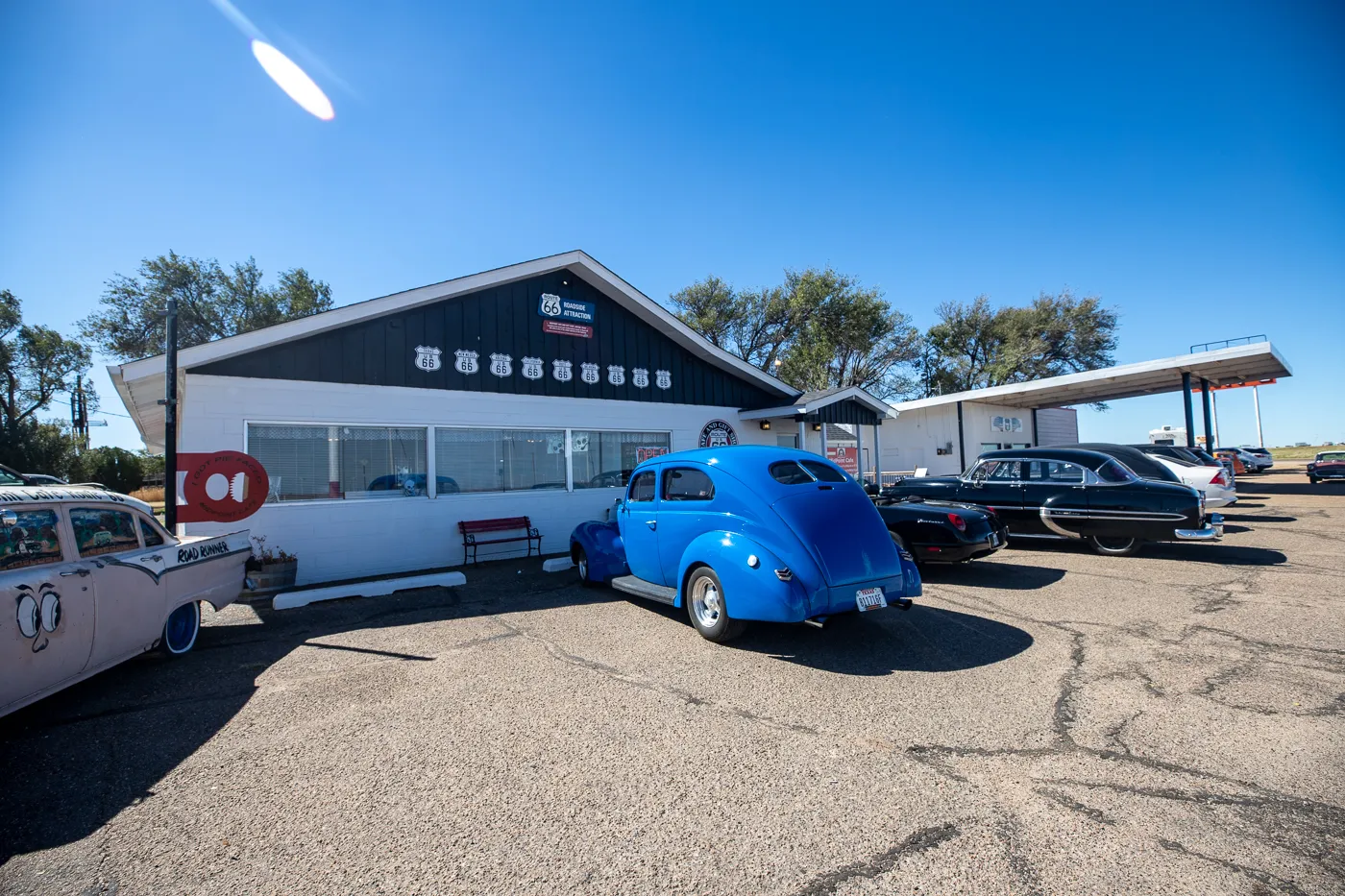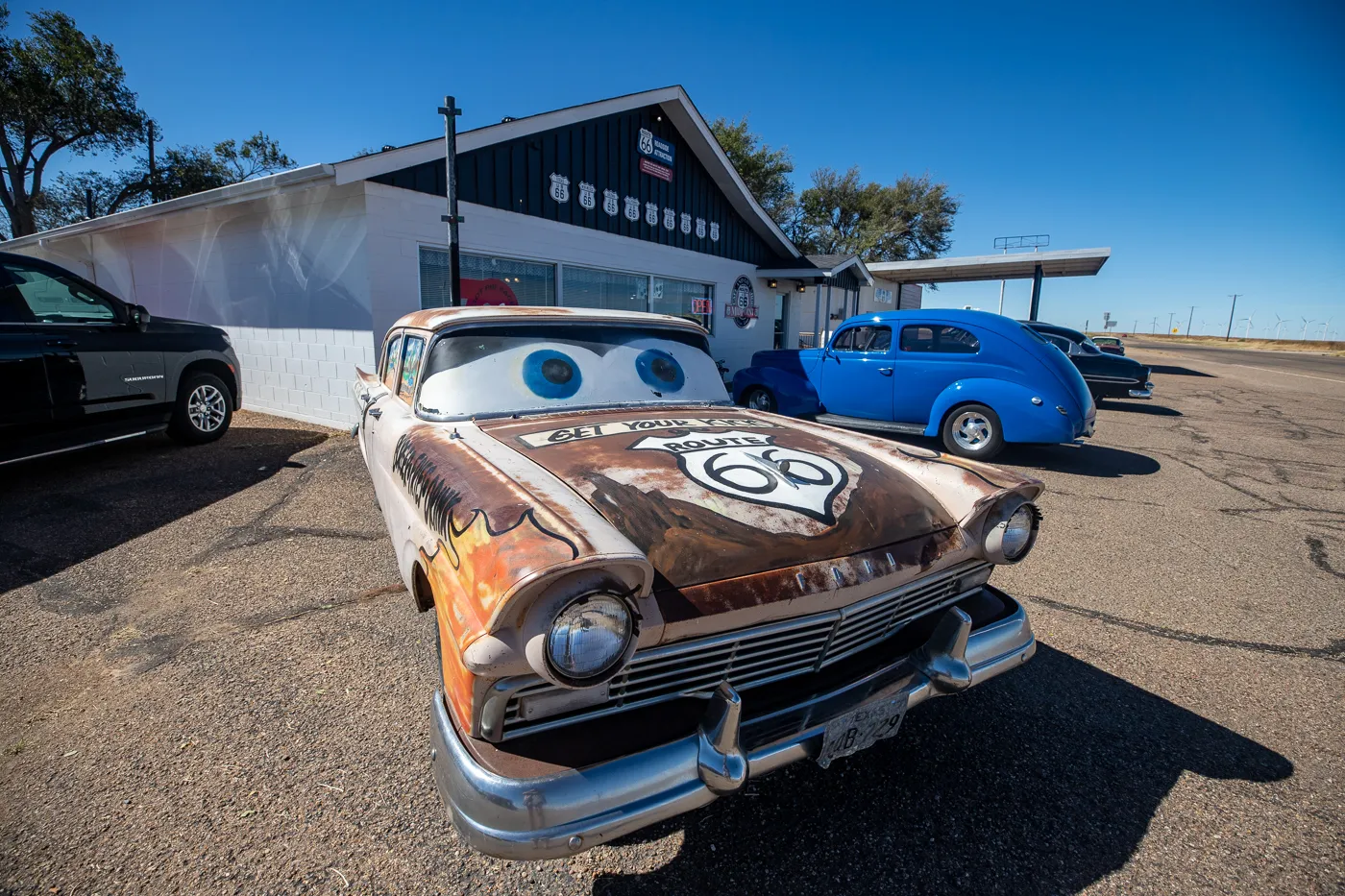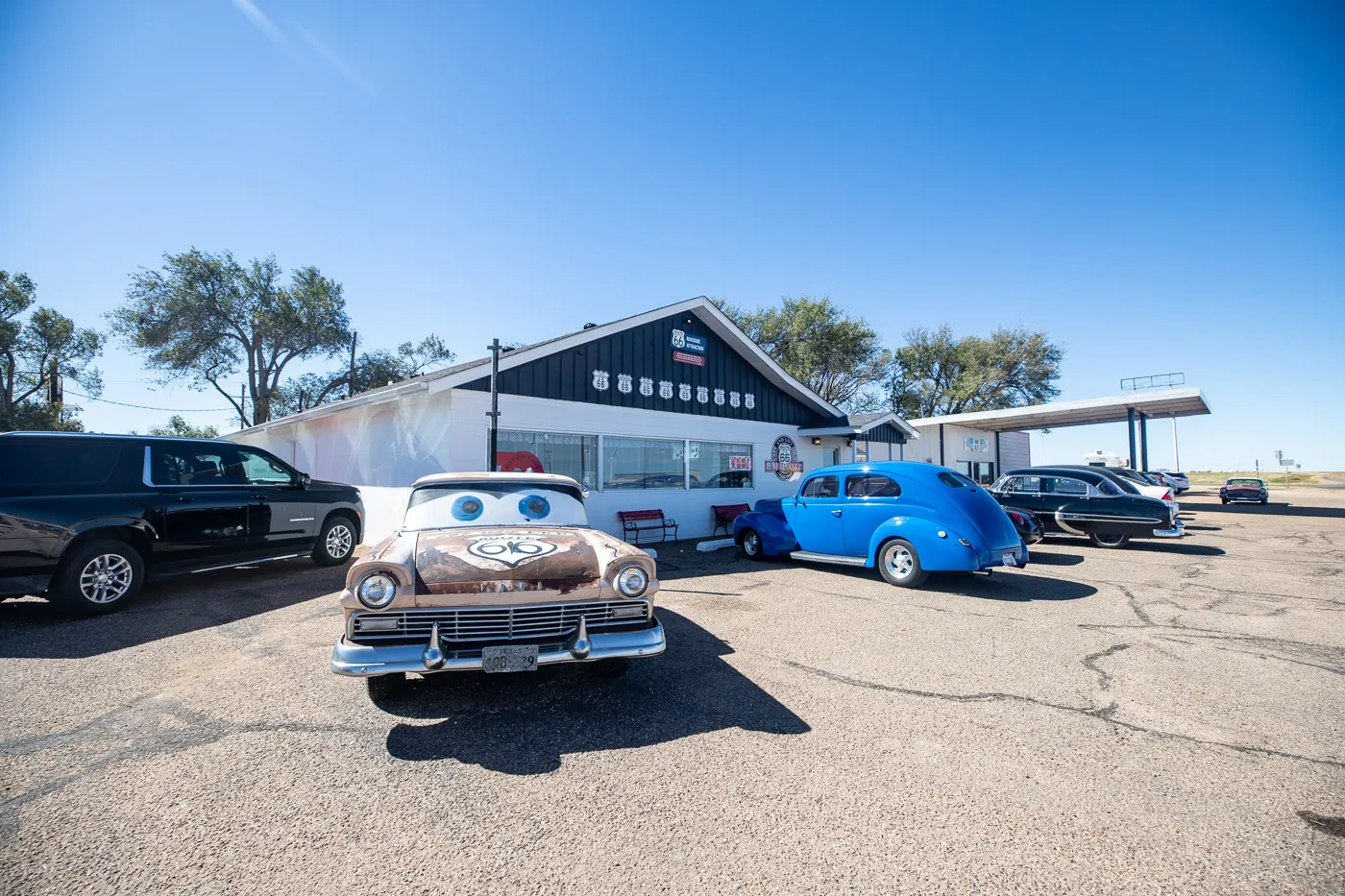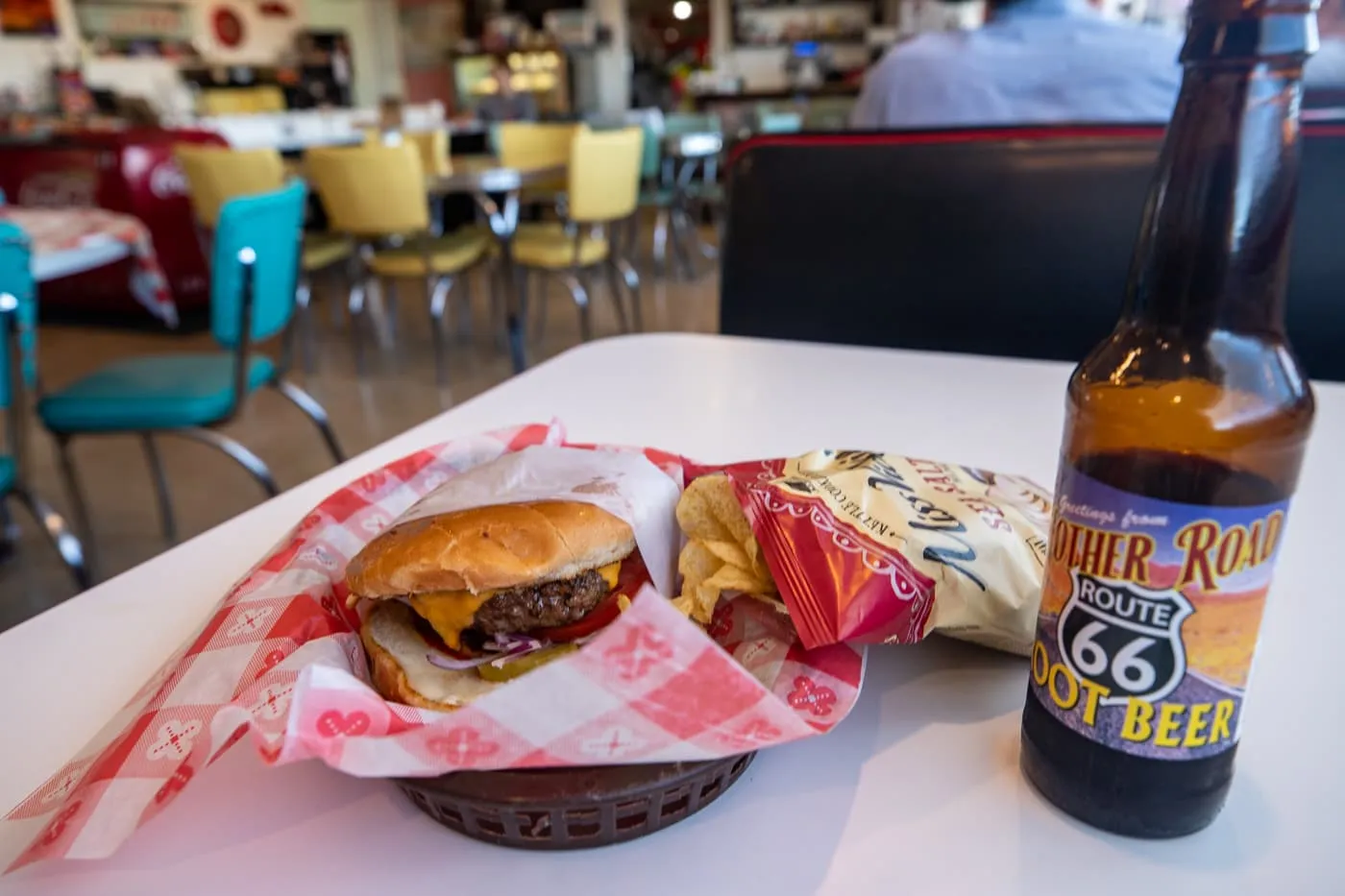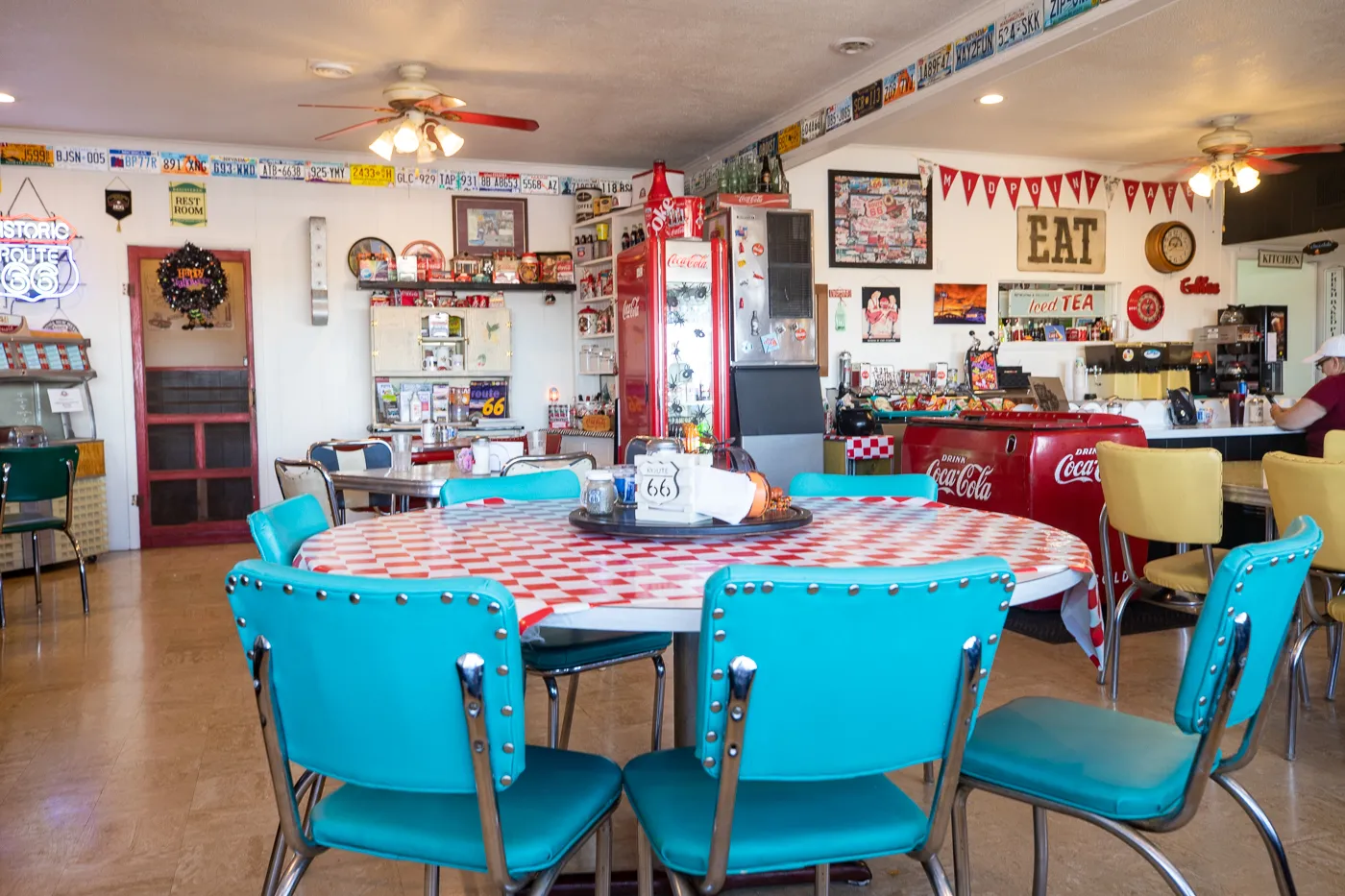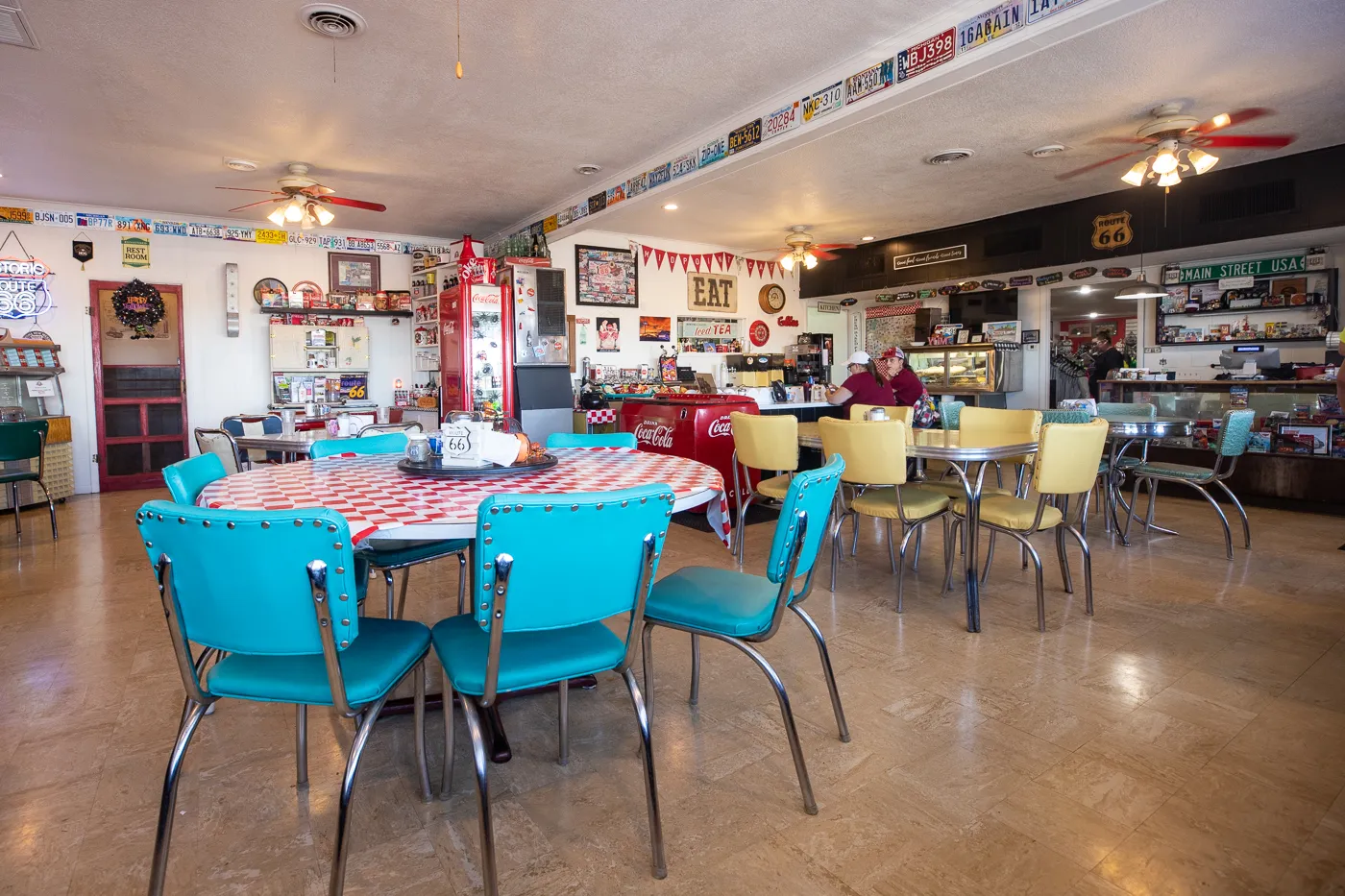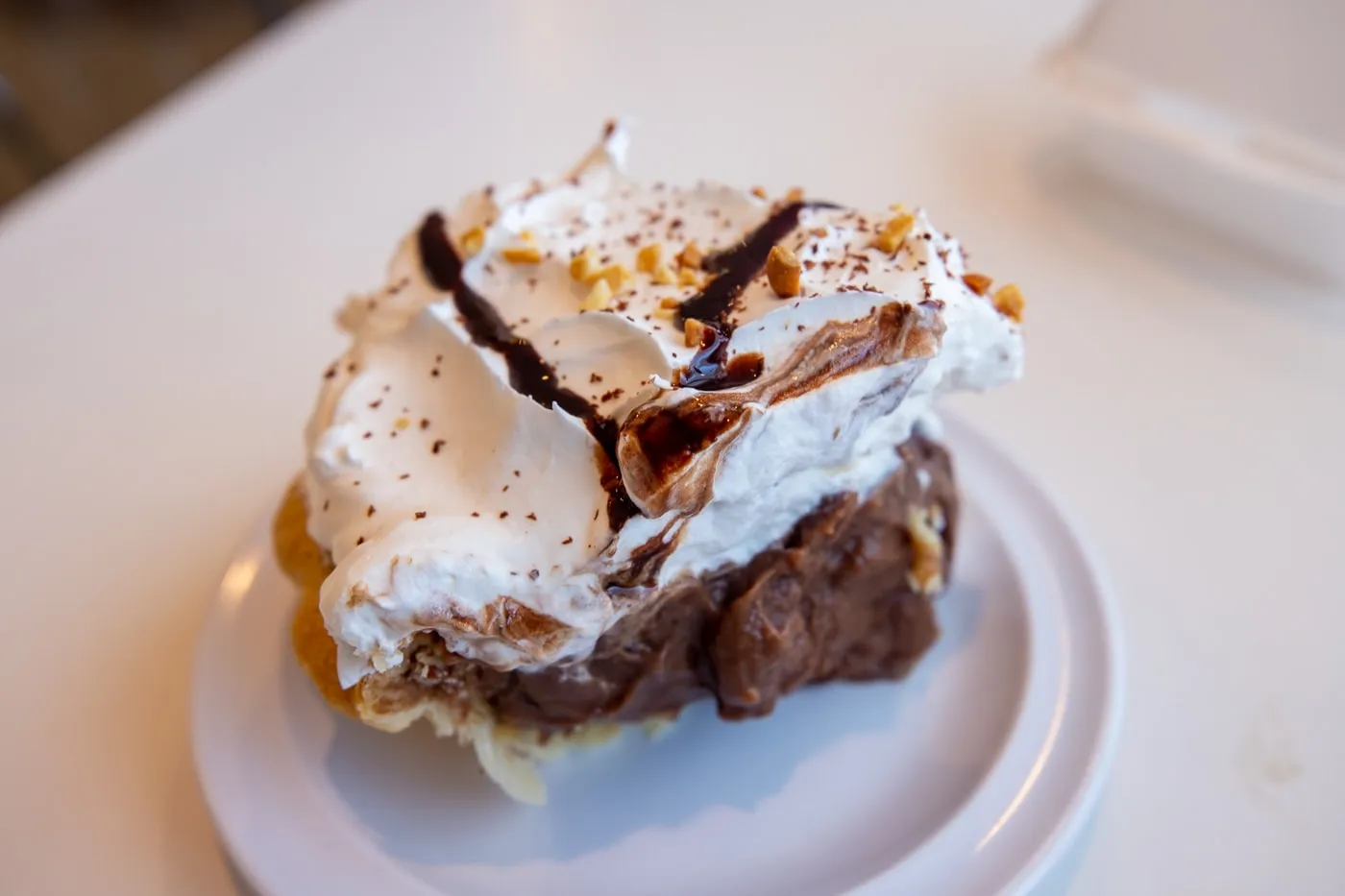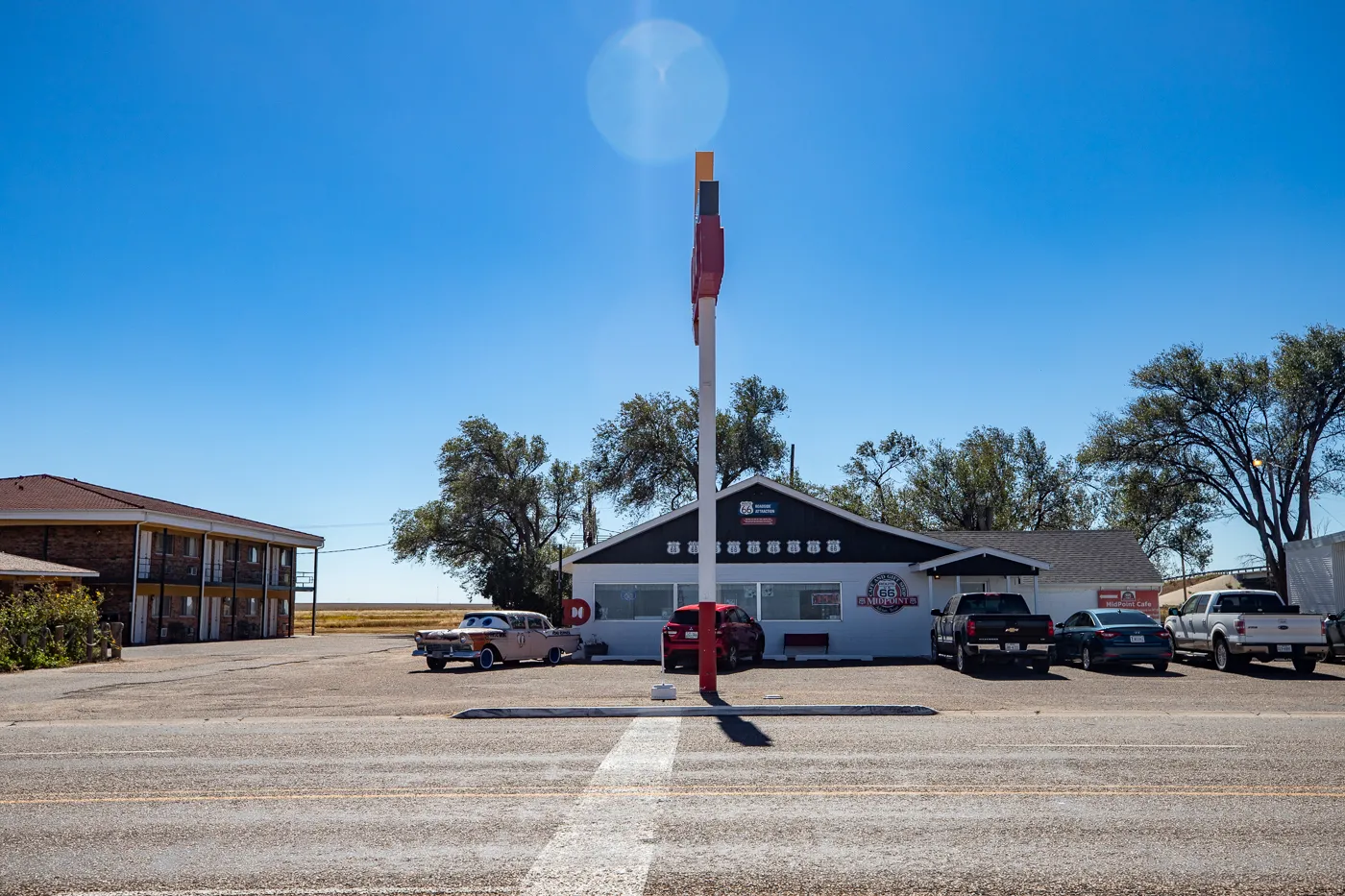 Looking for more Texas Route 66 attractions to add to your travel itinerary? Be sure to also visit the Magnolia Gas Station, the Devil's Rope Museum, Cadillac Ranch, and the Leaning Tower of Texas. If you want to spend the night close to the midpoint, book a room at the Big Texan Motel!
Route 66 Midpoint Cafe
Address: 305 W Historic Rte 66, Adrian, TX 79001
Hours: Wednesday – Sunday, 8am-3pm
Cost: Free to See, lunch and pie costs vary
Pin this Texas Route 66 restaurant: