Midway through my half Route 66 road trip from Chicago to the midpoint in Adrian, Texas, I hit a bit of a slump. I'd been driving for days, making so many stops, taking photos, self portraits, videos, and social media content. All I wanted was to spend some time in my amazing AirBNB and take it easy. I needed a moment to get out of the car, to breathe, to stretch my legs, to take a break. Luckily, I found the Gathering Place in Tulsa, Oklahoma and it was just the road trip stop I needed.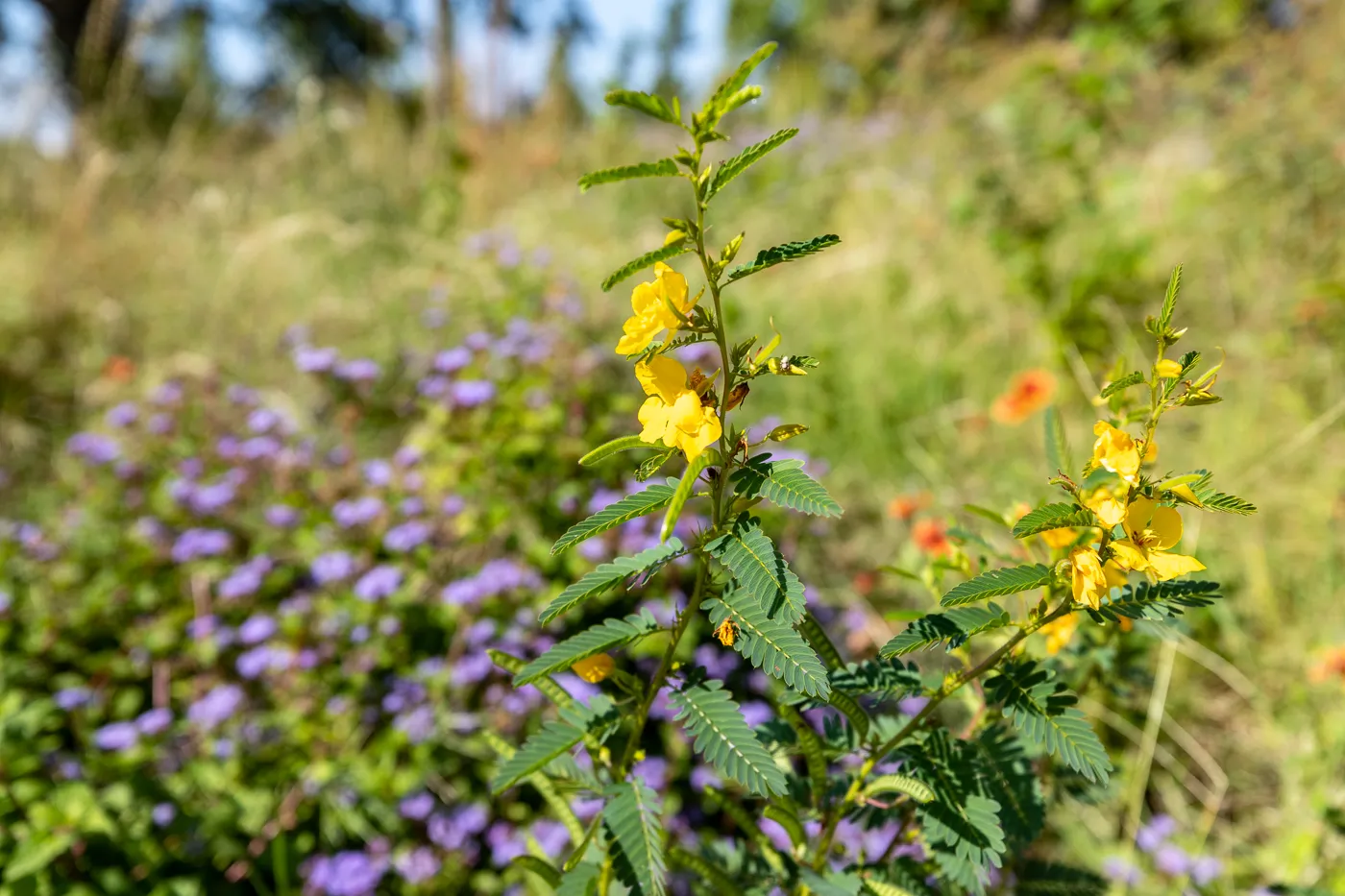 The Gathering Place opened in Tulsa on September 8, 2018 as a place for as a "vibrant and inclusive space, where diverse communities could come together to explore, learn and play."
The award-winning 66.5-acre park is located along the Arkansas River. It was created by the George Kaiser Family Foundation (GKFF) and designed by andscape architect Michael Van Valkenburgh.
There is something for everyone to do at this Tulsa public park. For me, a simple walk through the trails was just what I needed. Surrounded by gardens, butterflies, and, yes, a banana-shaped slide, I took a couple of hours out of my busy itinerary to just relax.
But there are also opportunities for bird watching, scavenger hunts, sports, skateboarding, or running. There's a mountain to play on and a beach to nap on. There are adventurous playgrounds, public art, a boathouse, and restaurants too.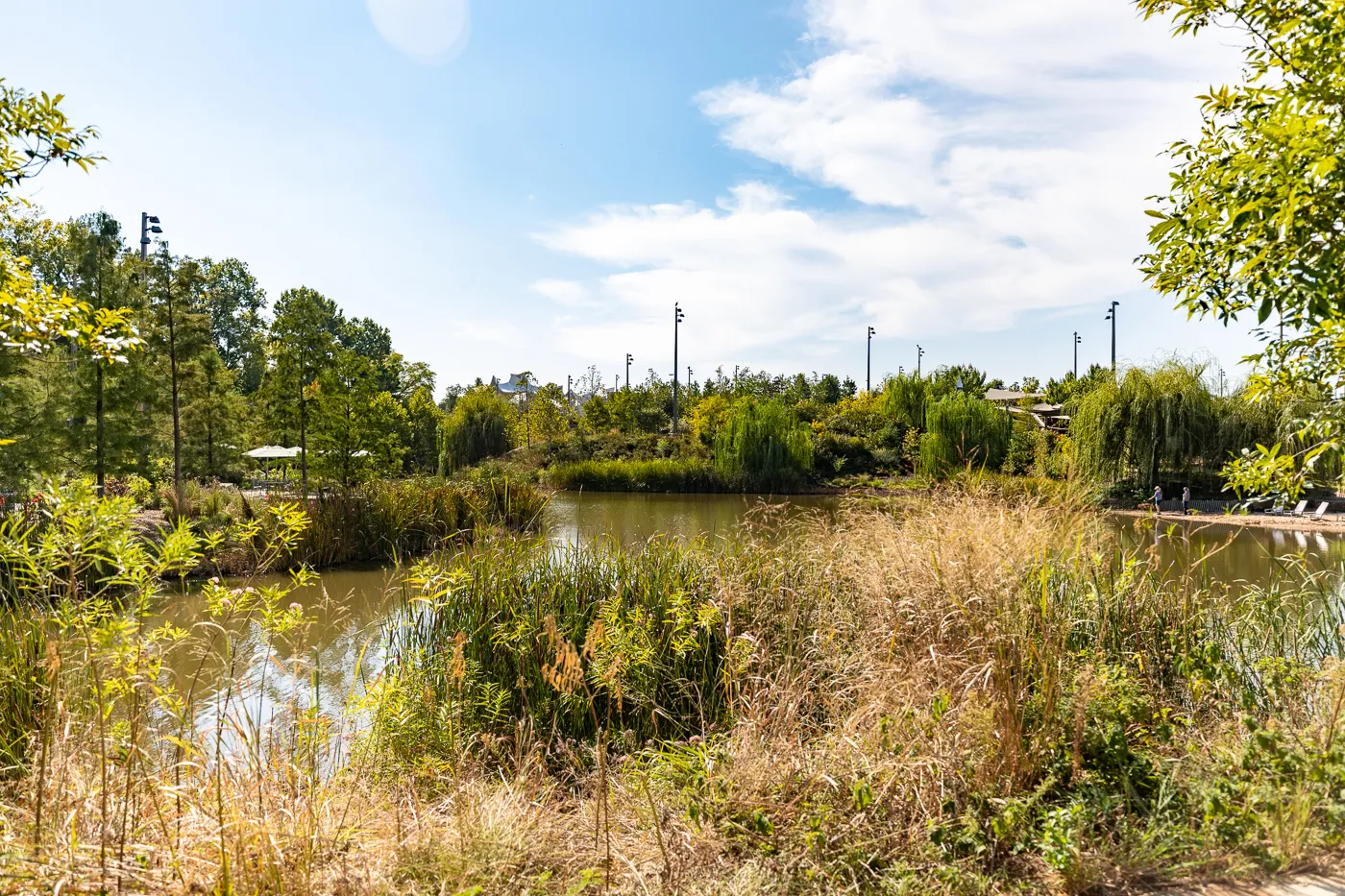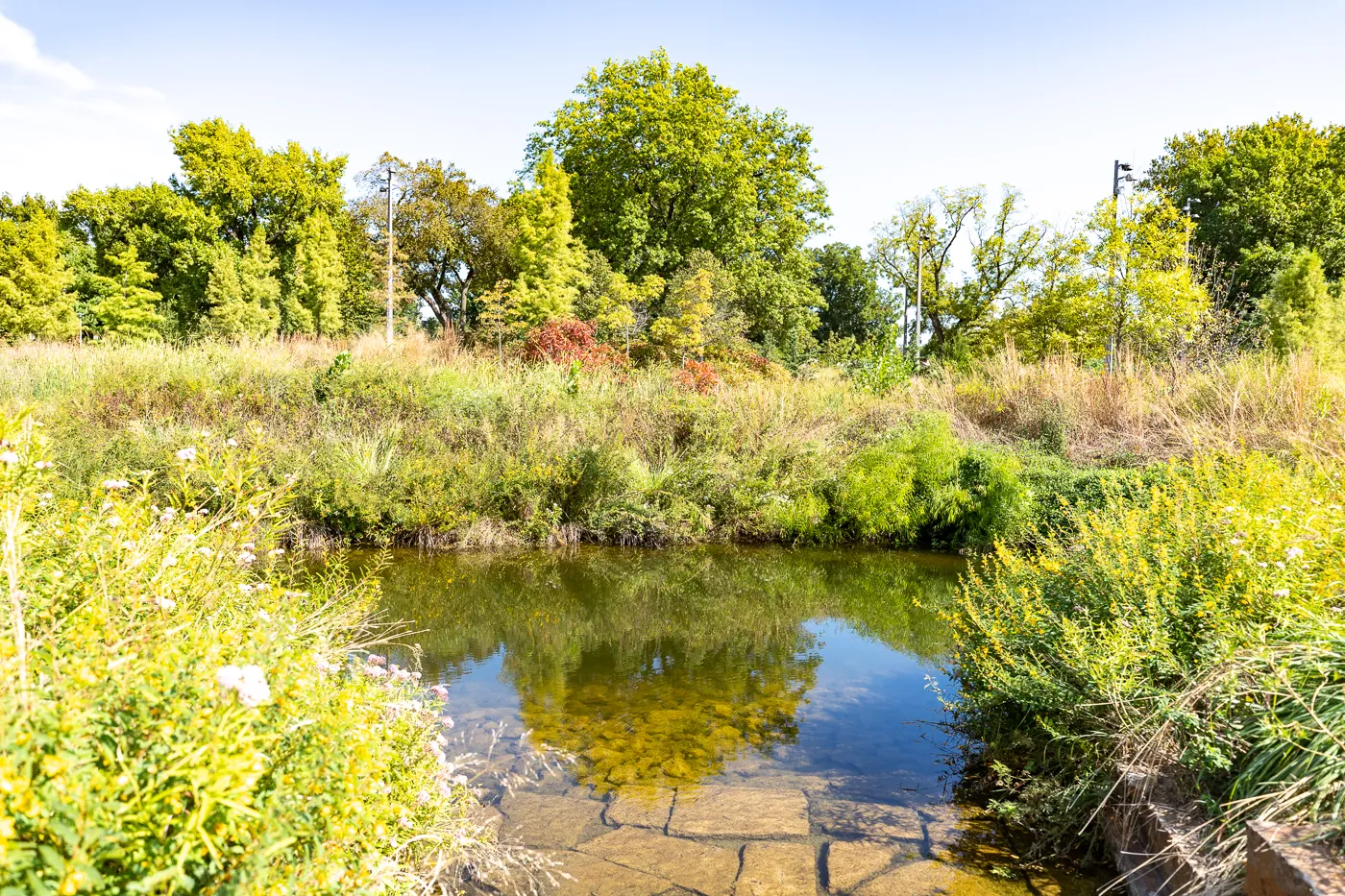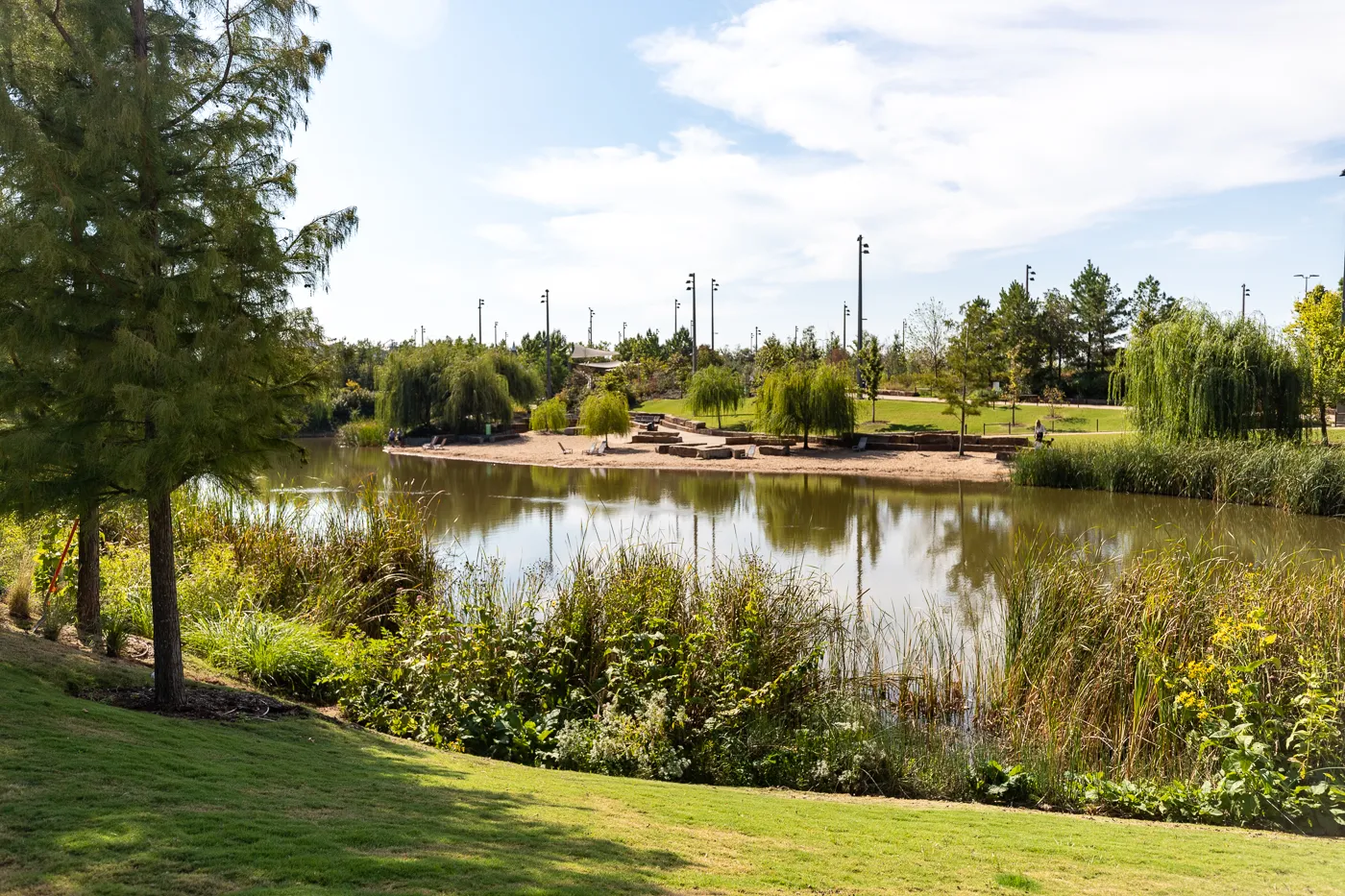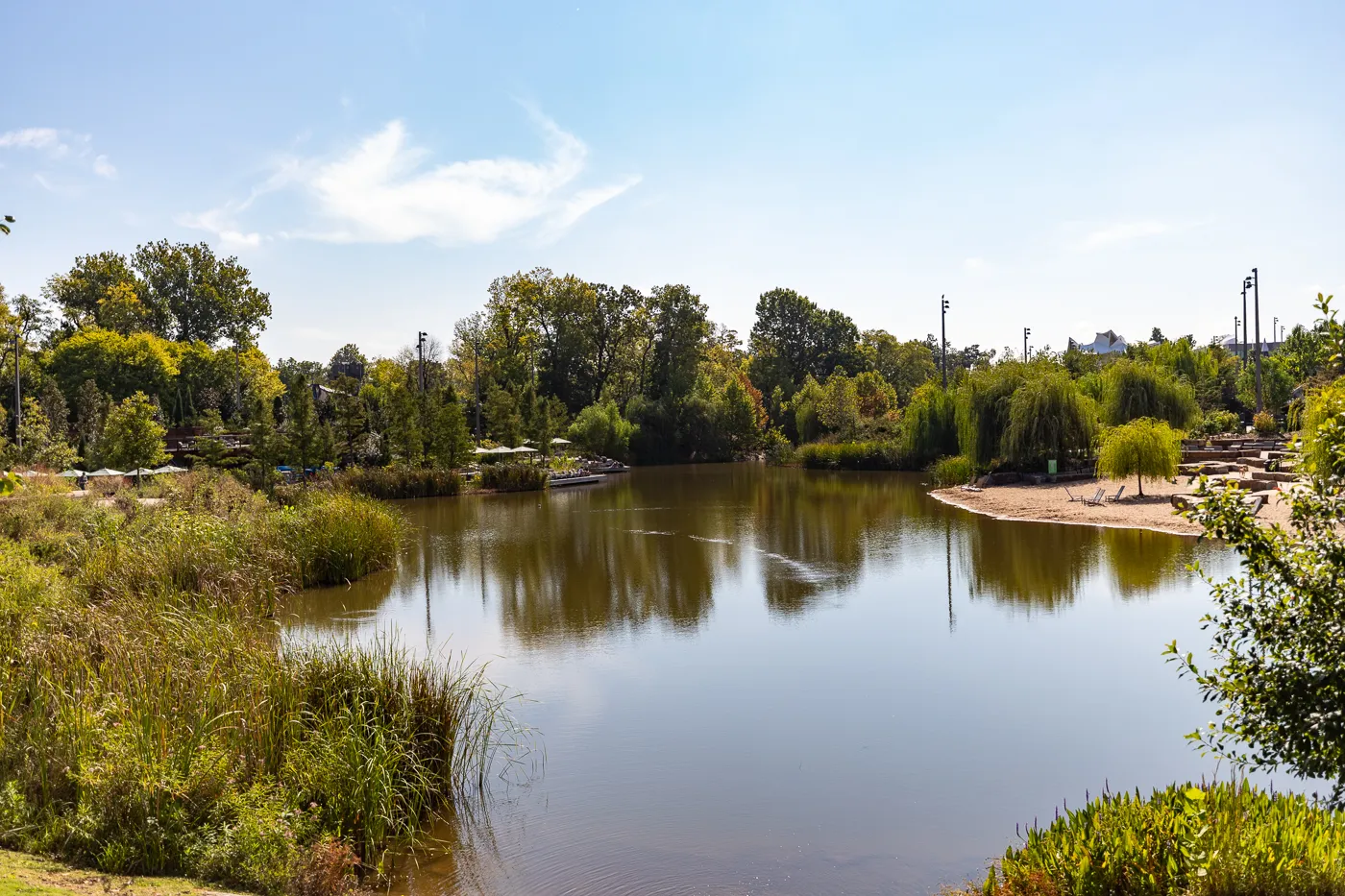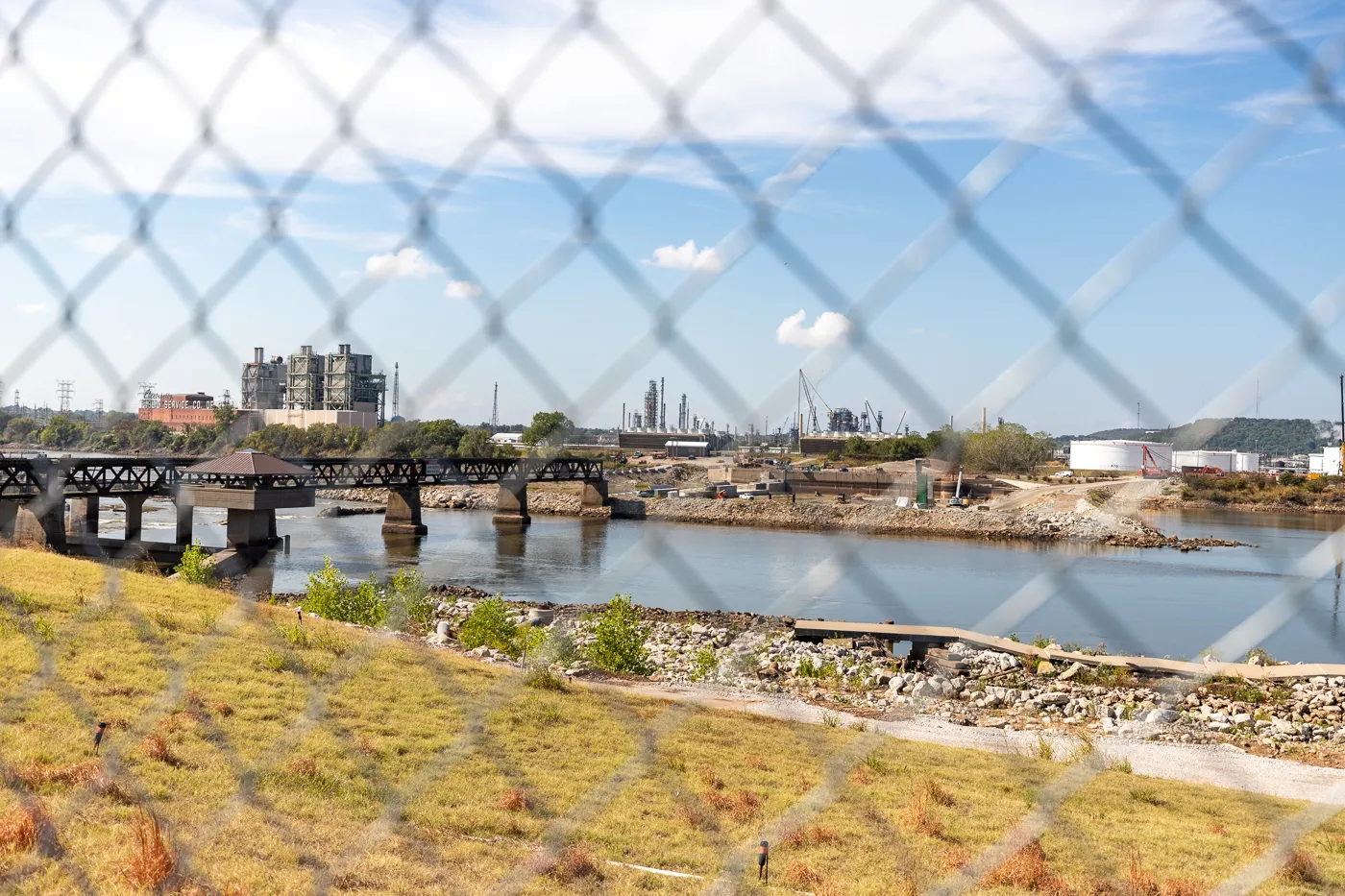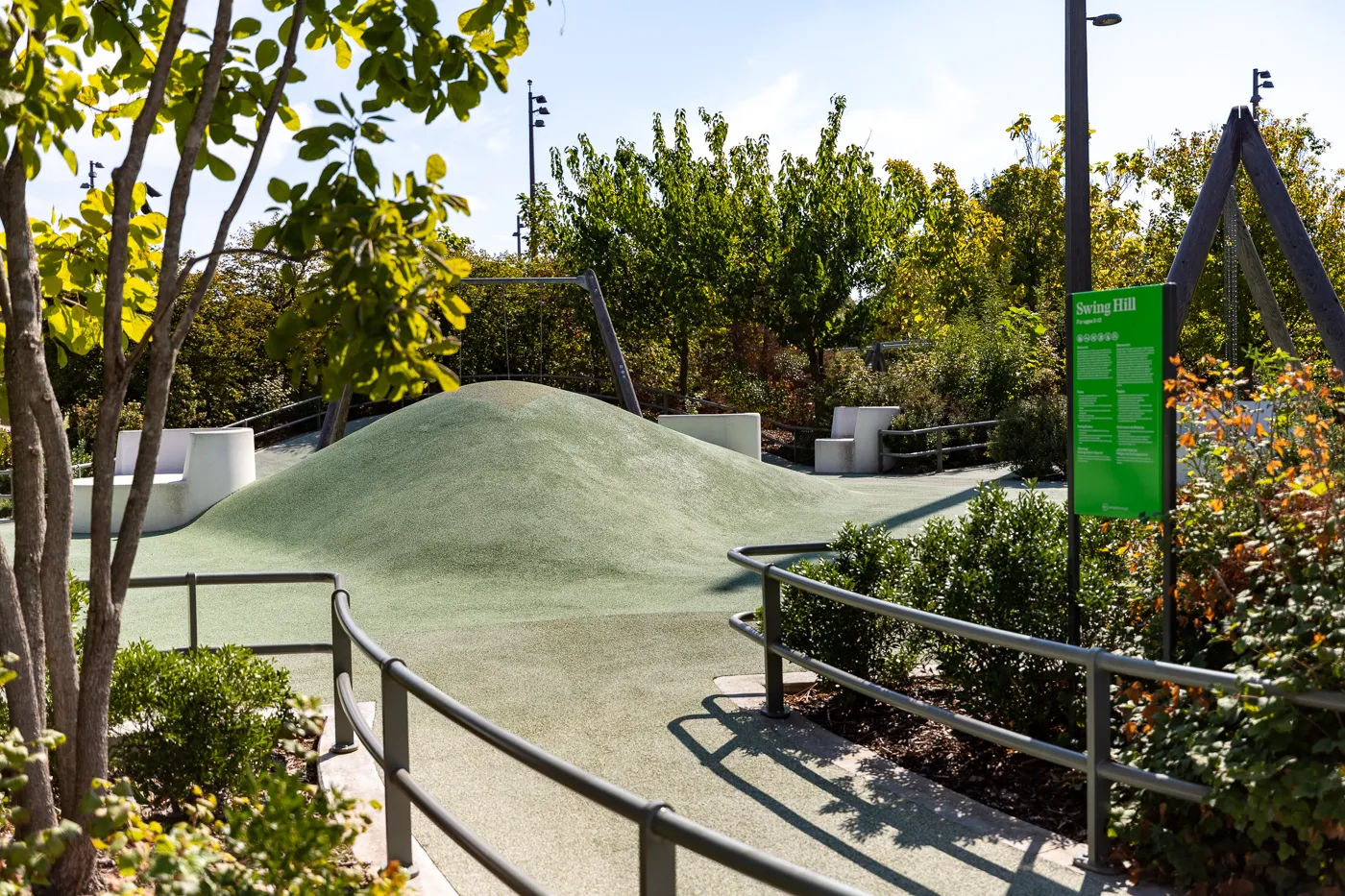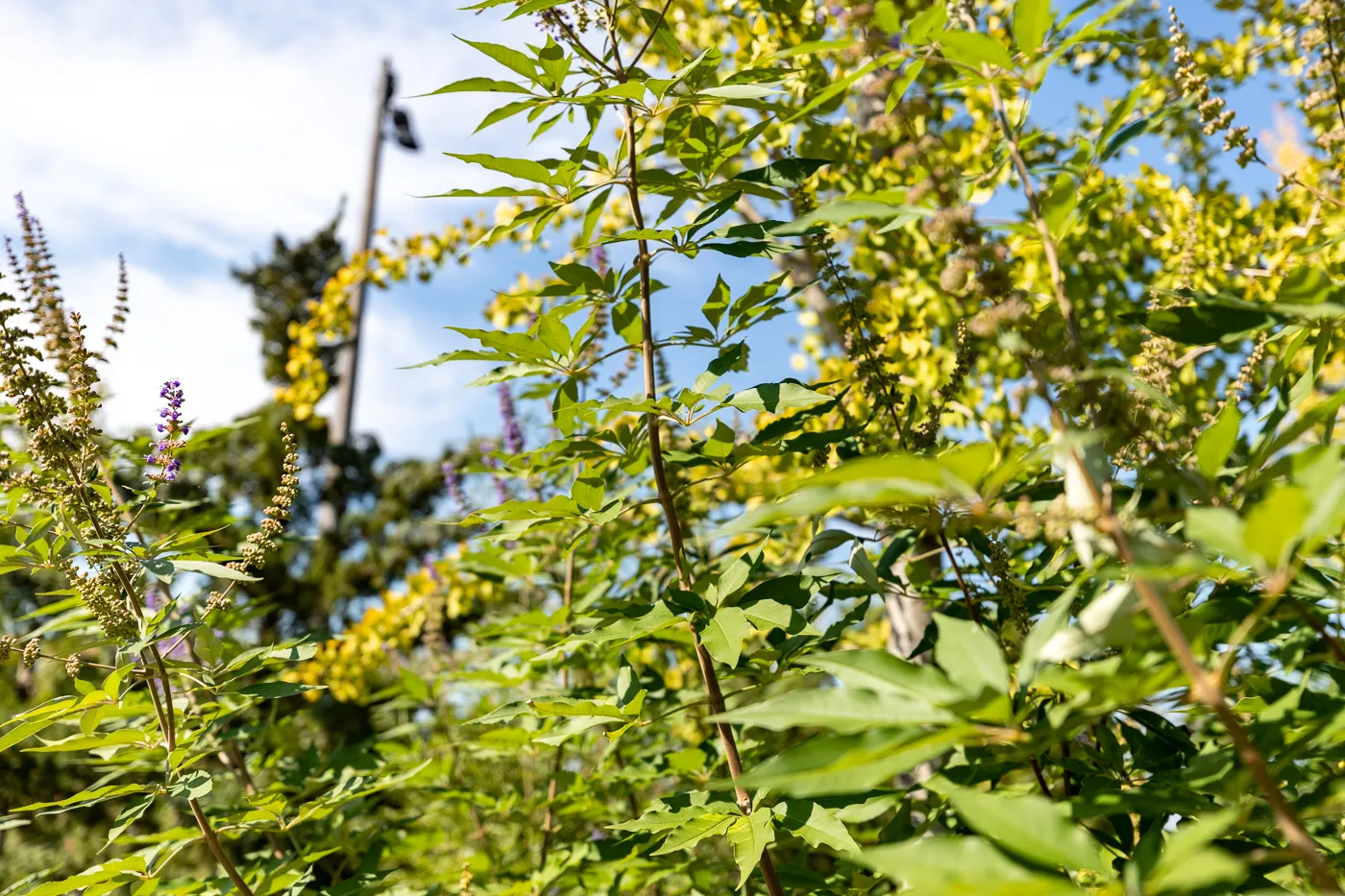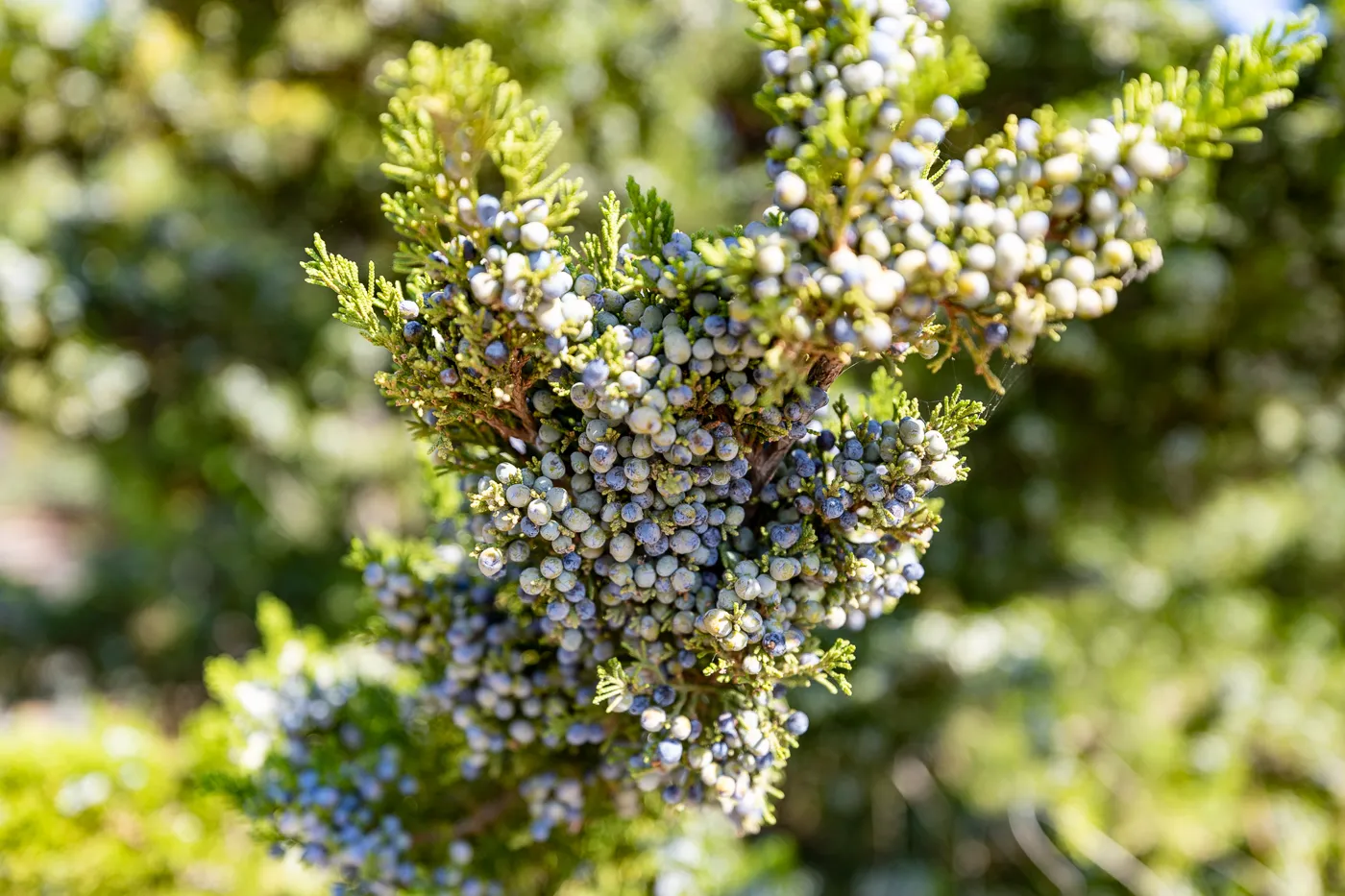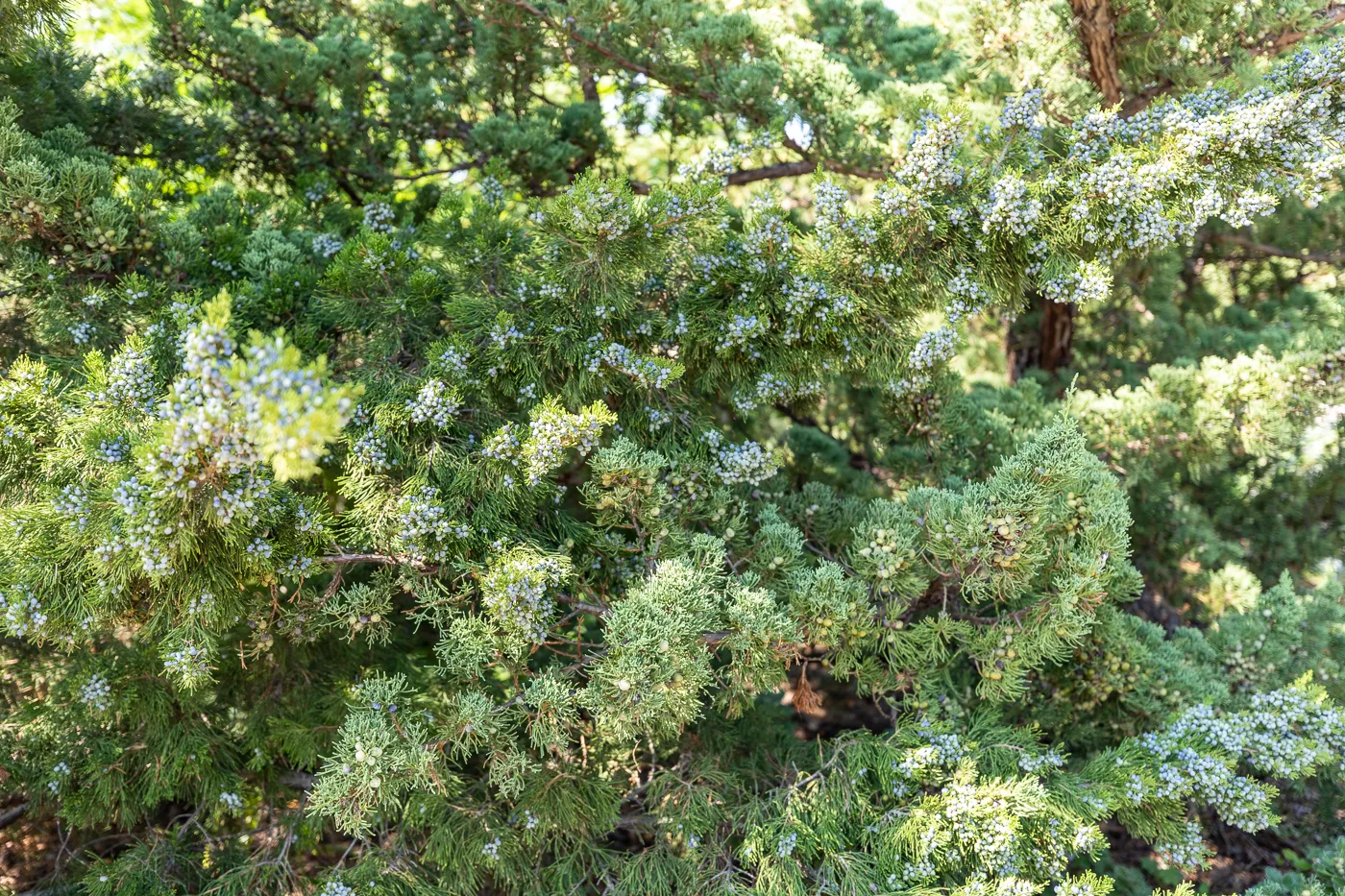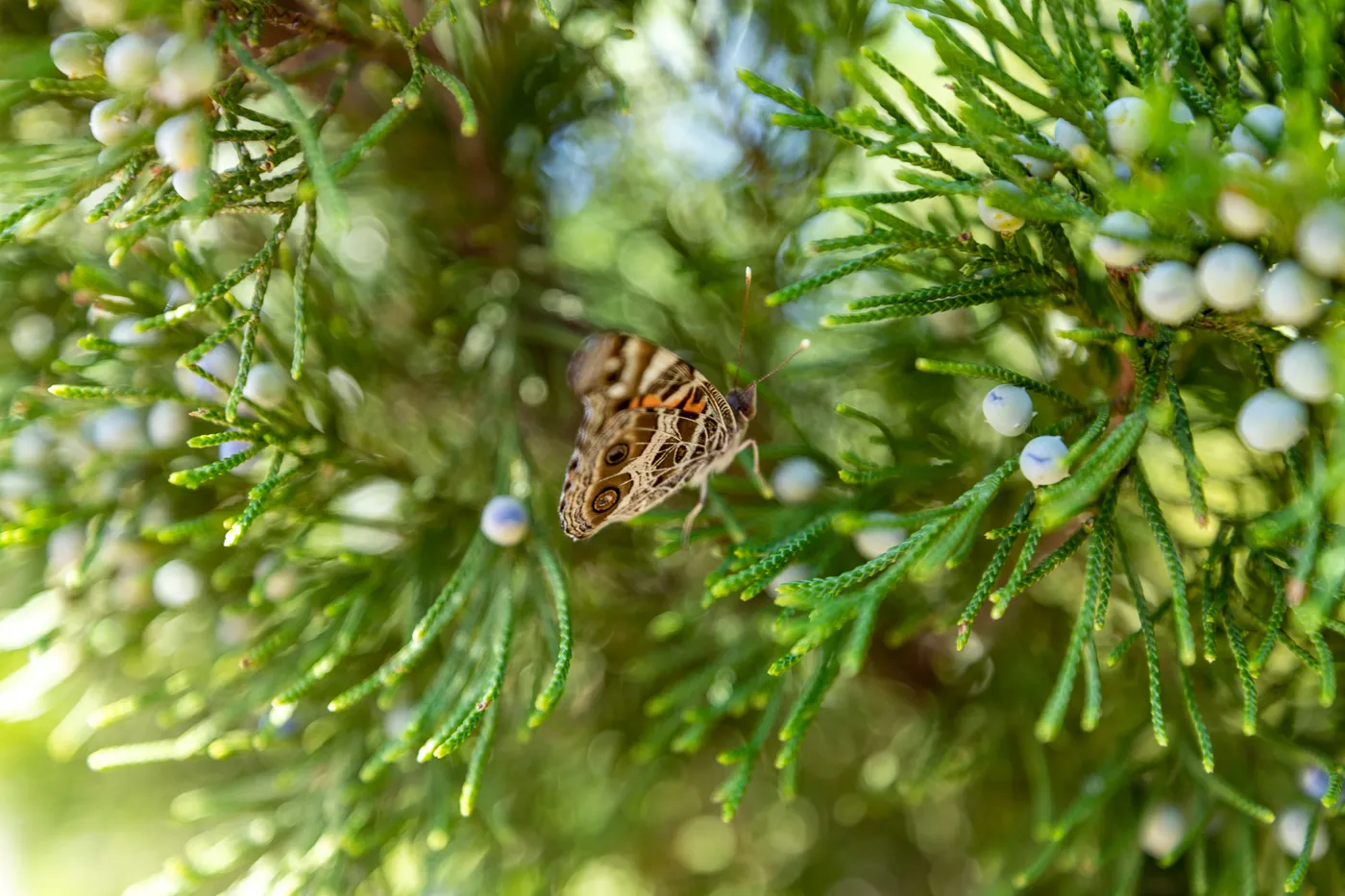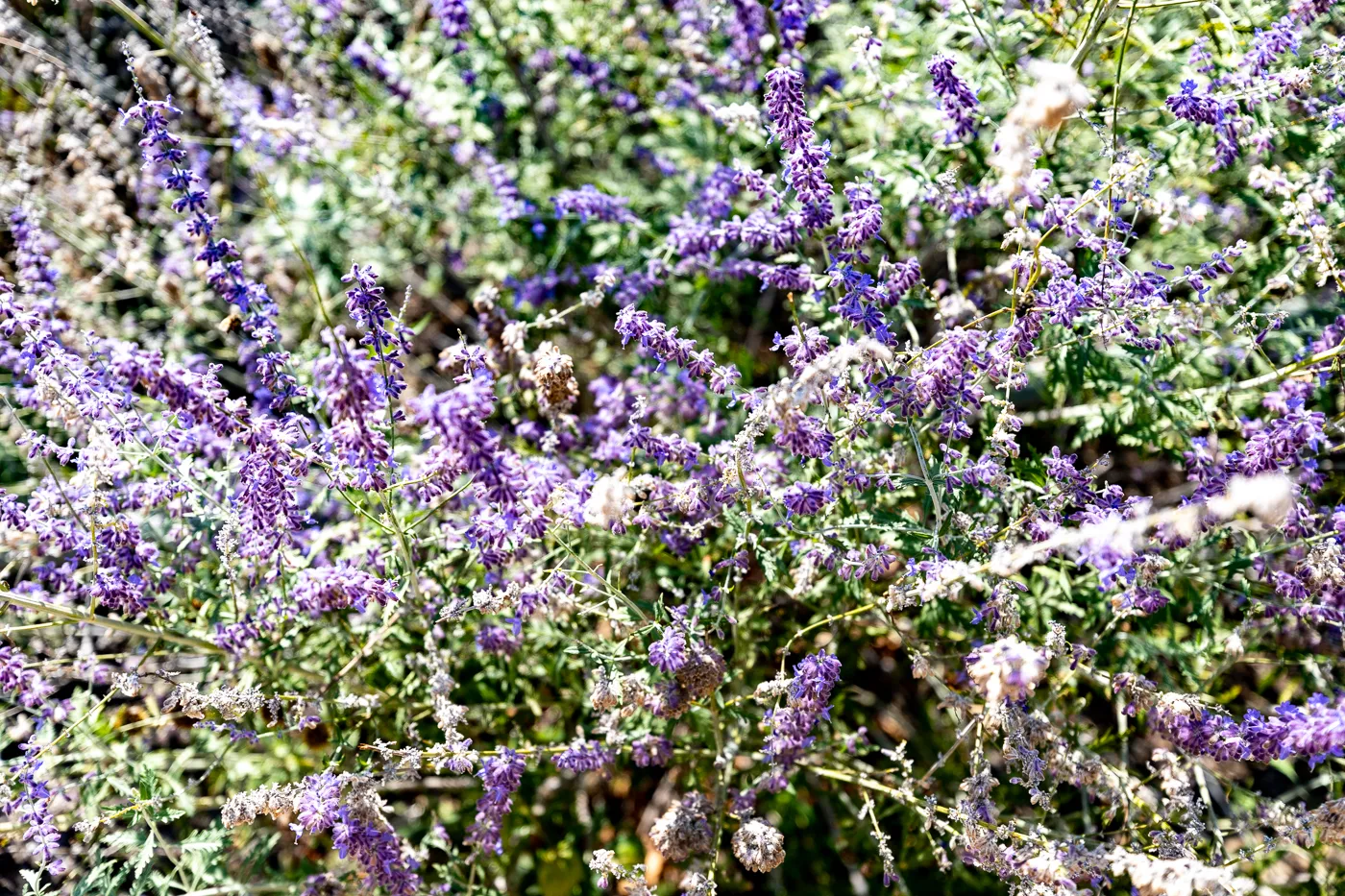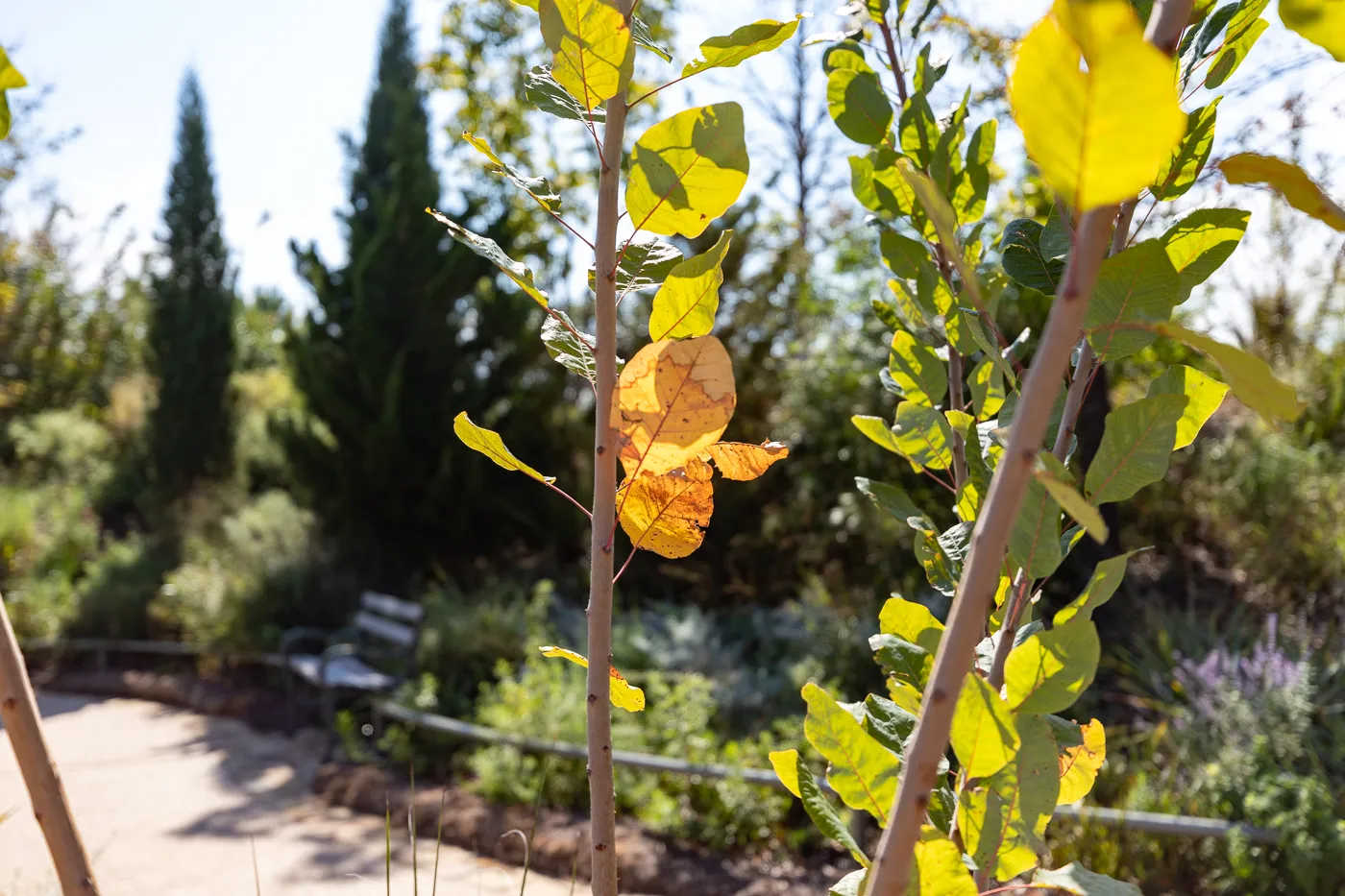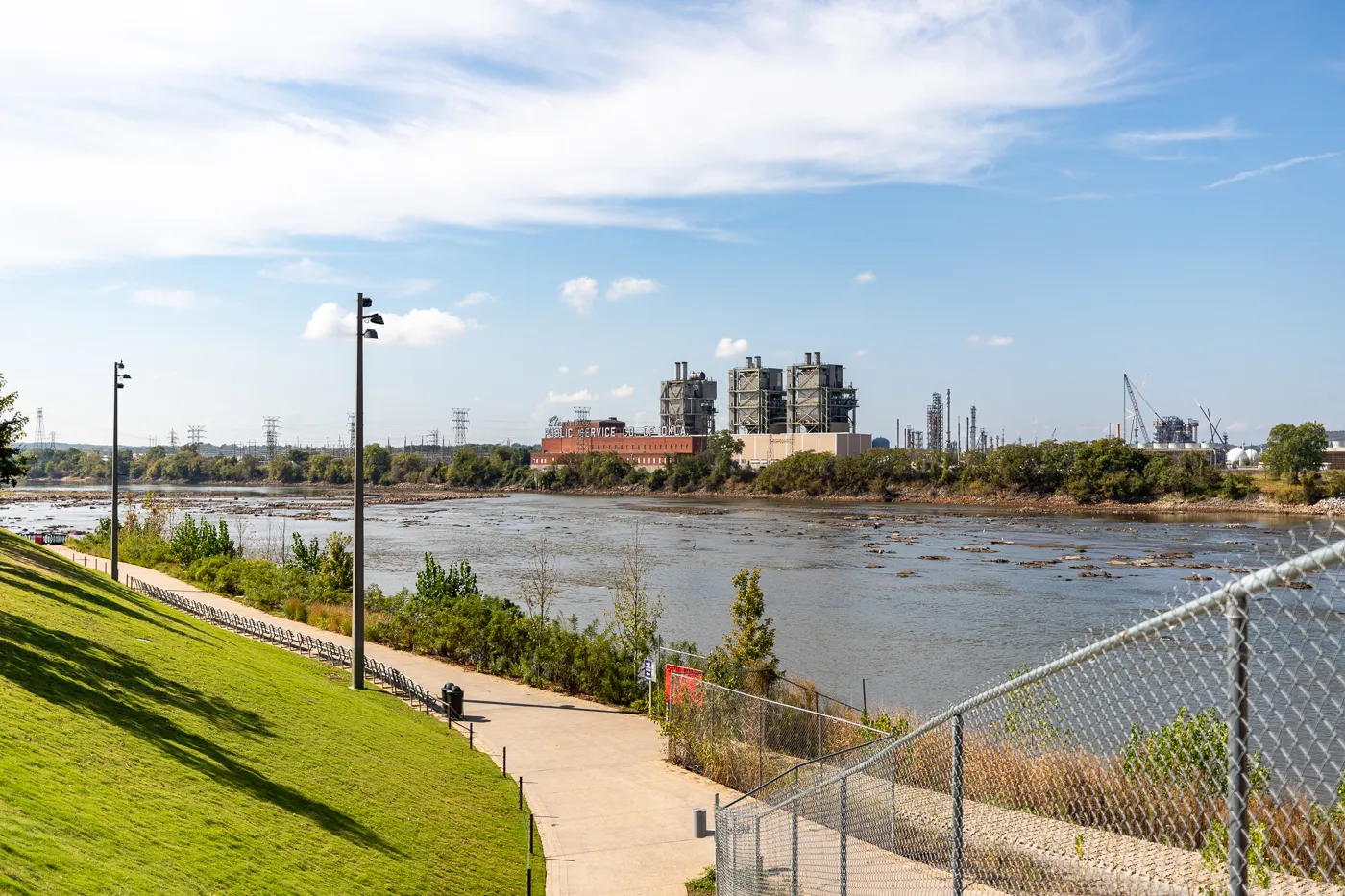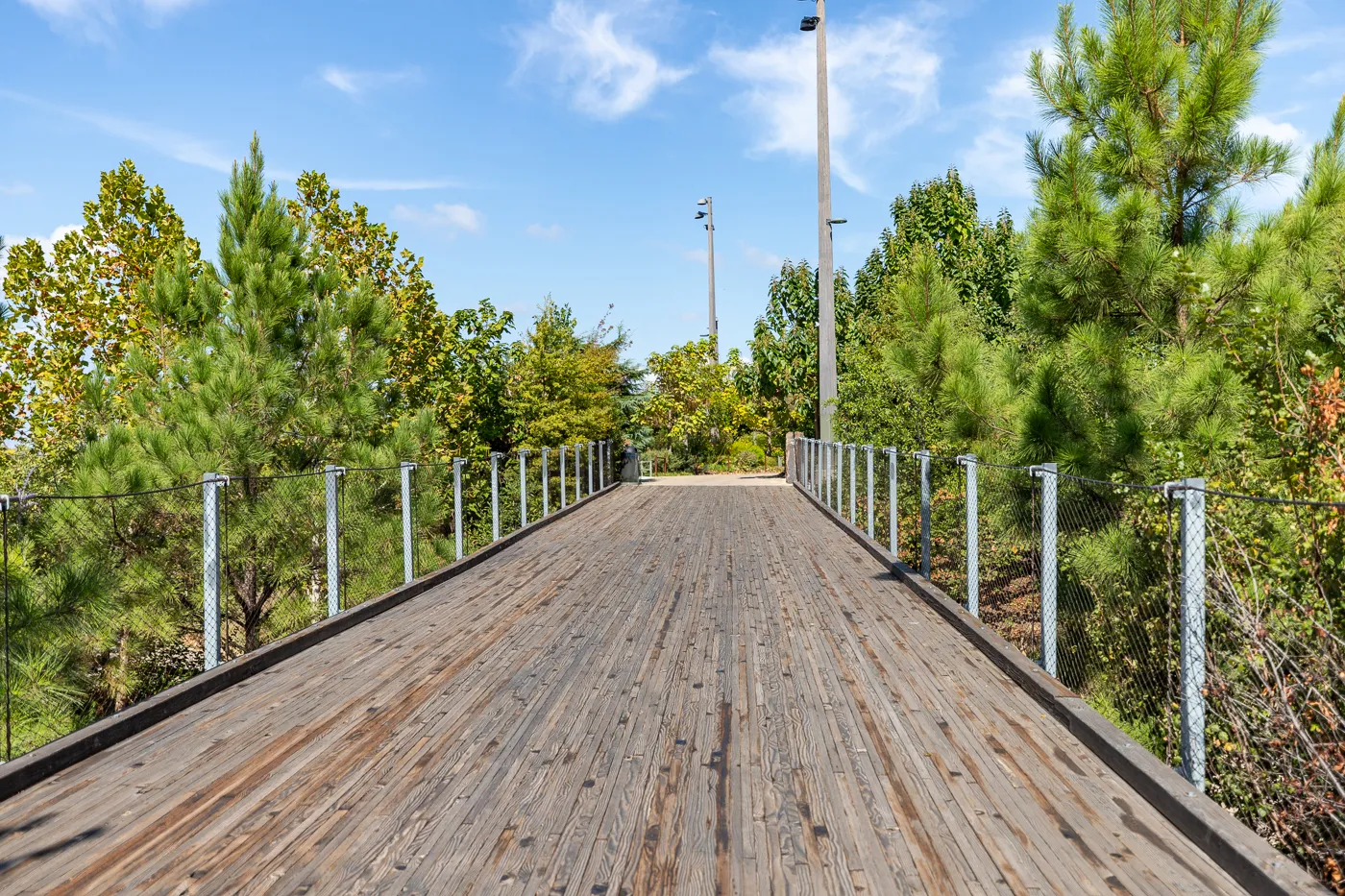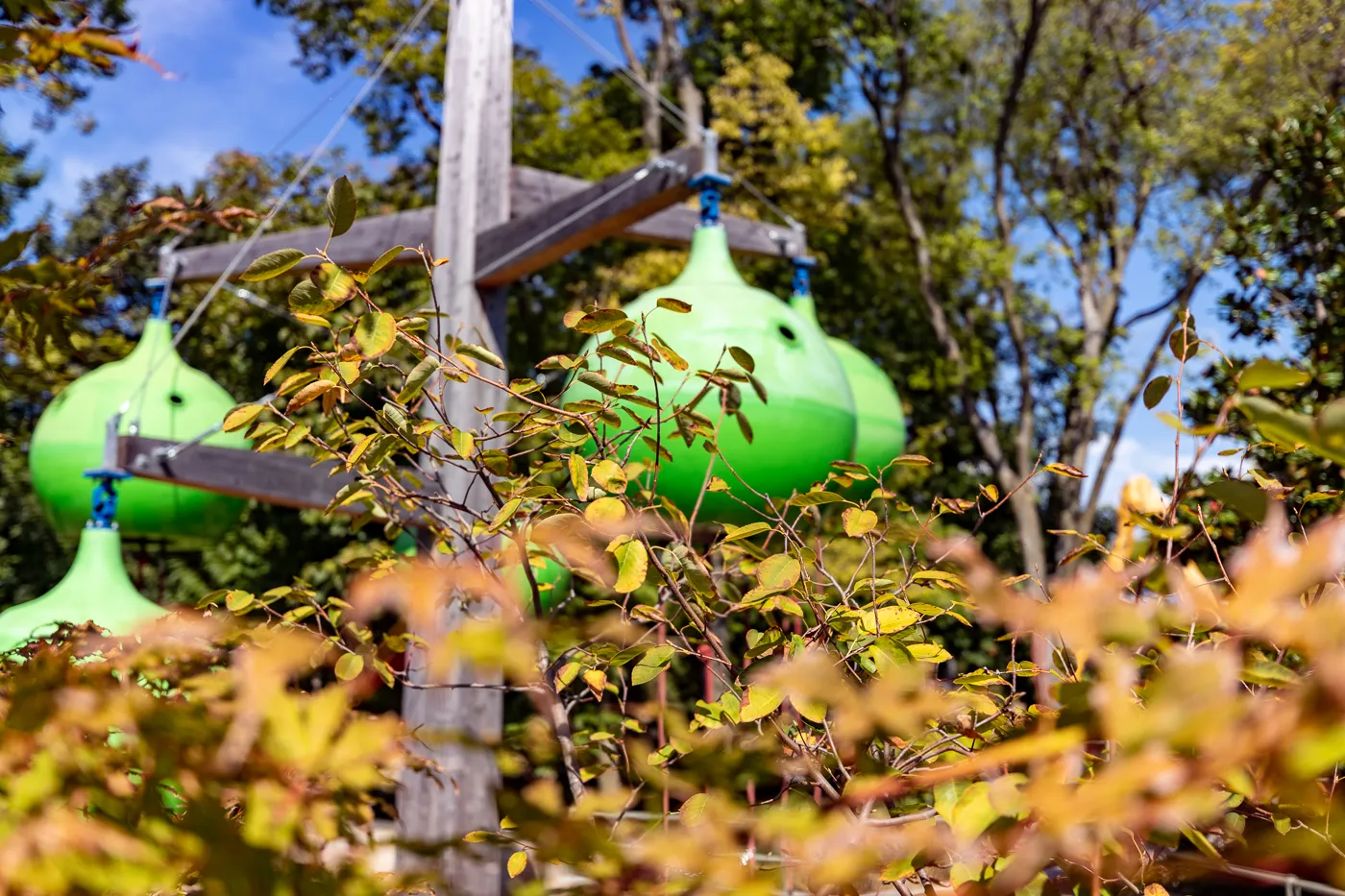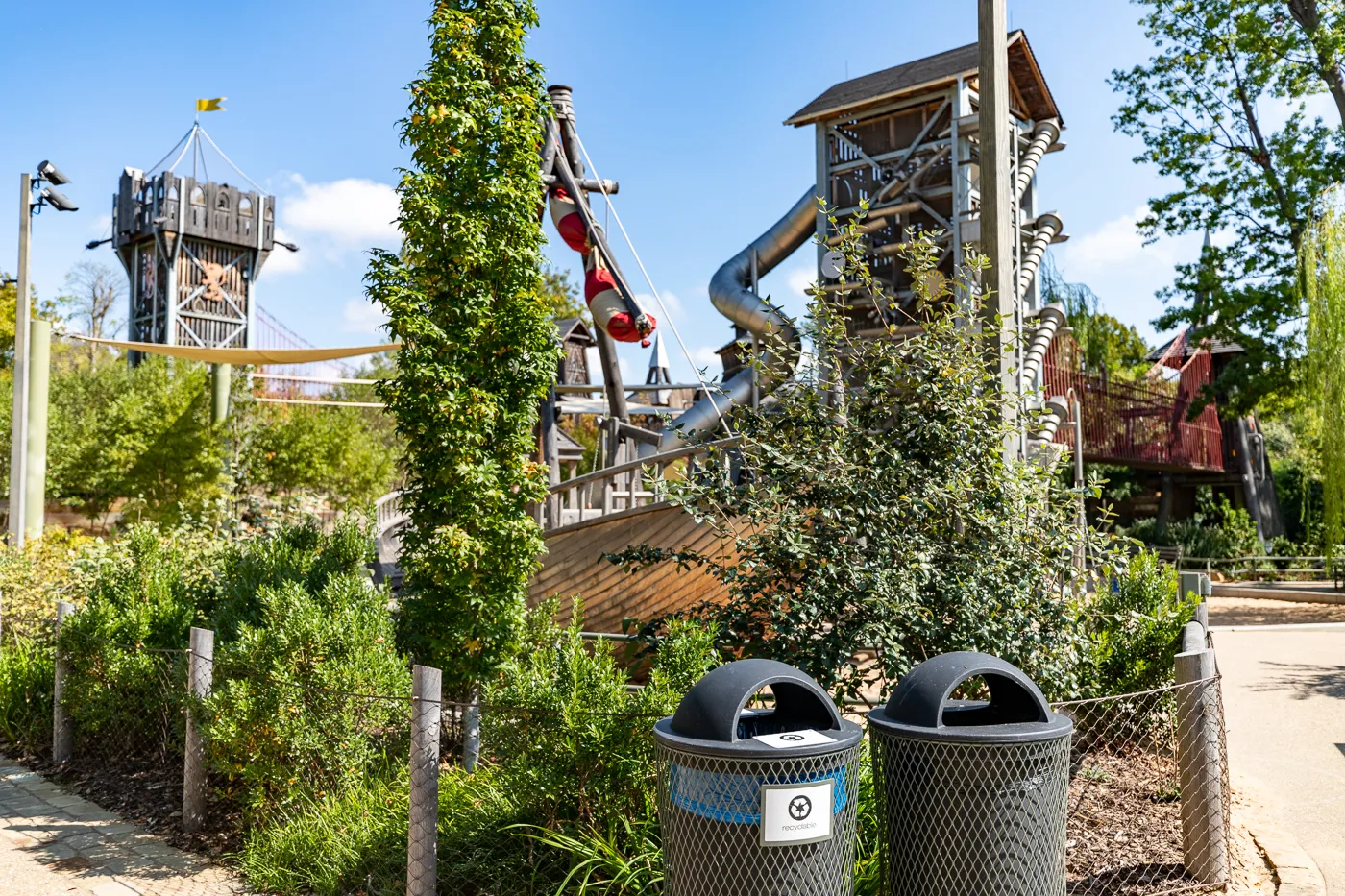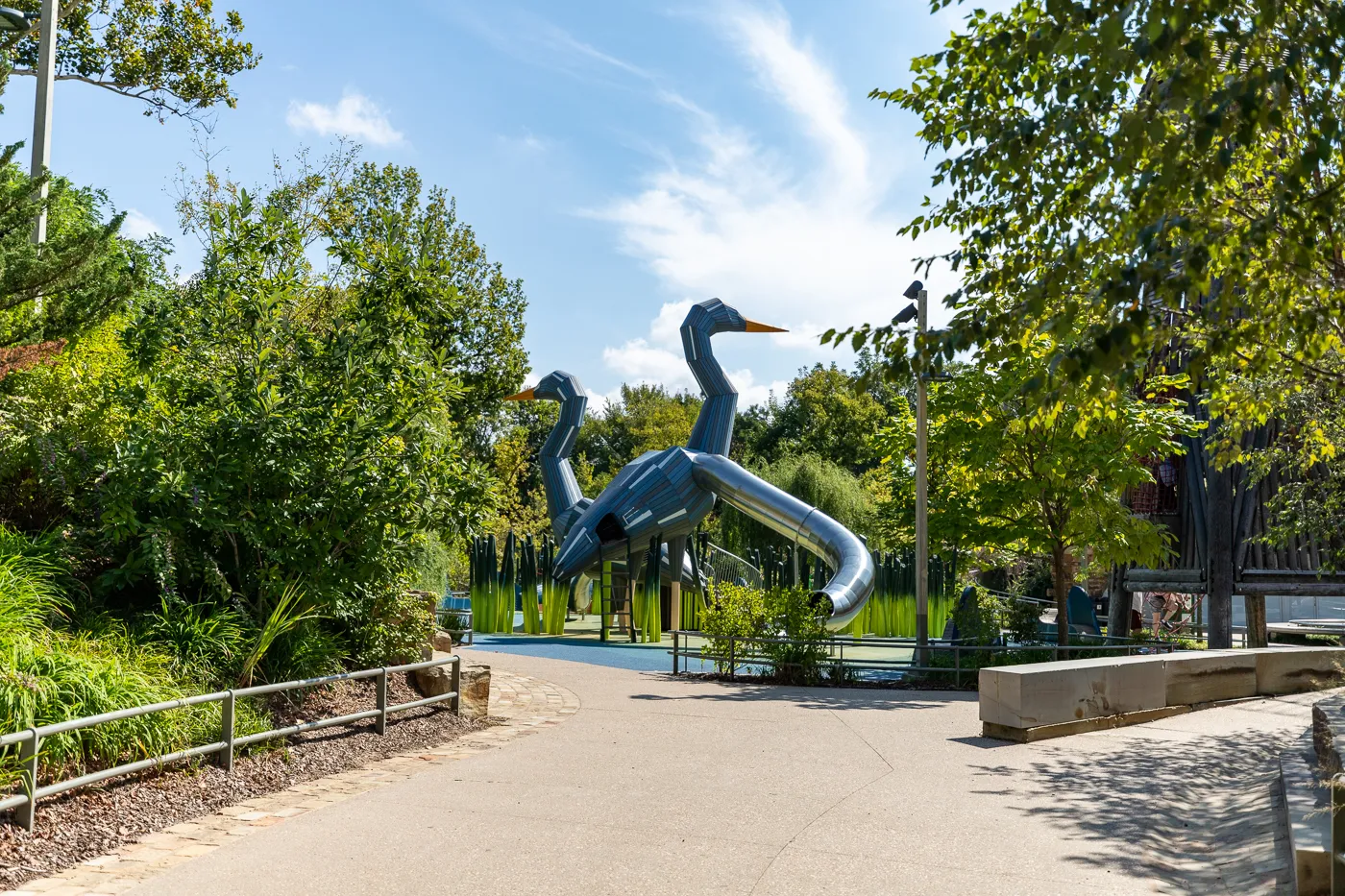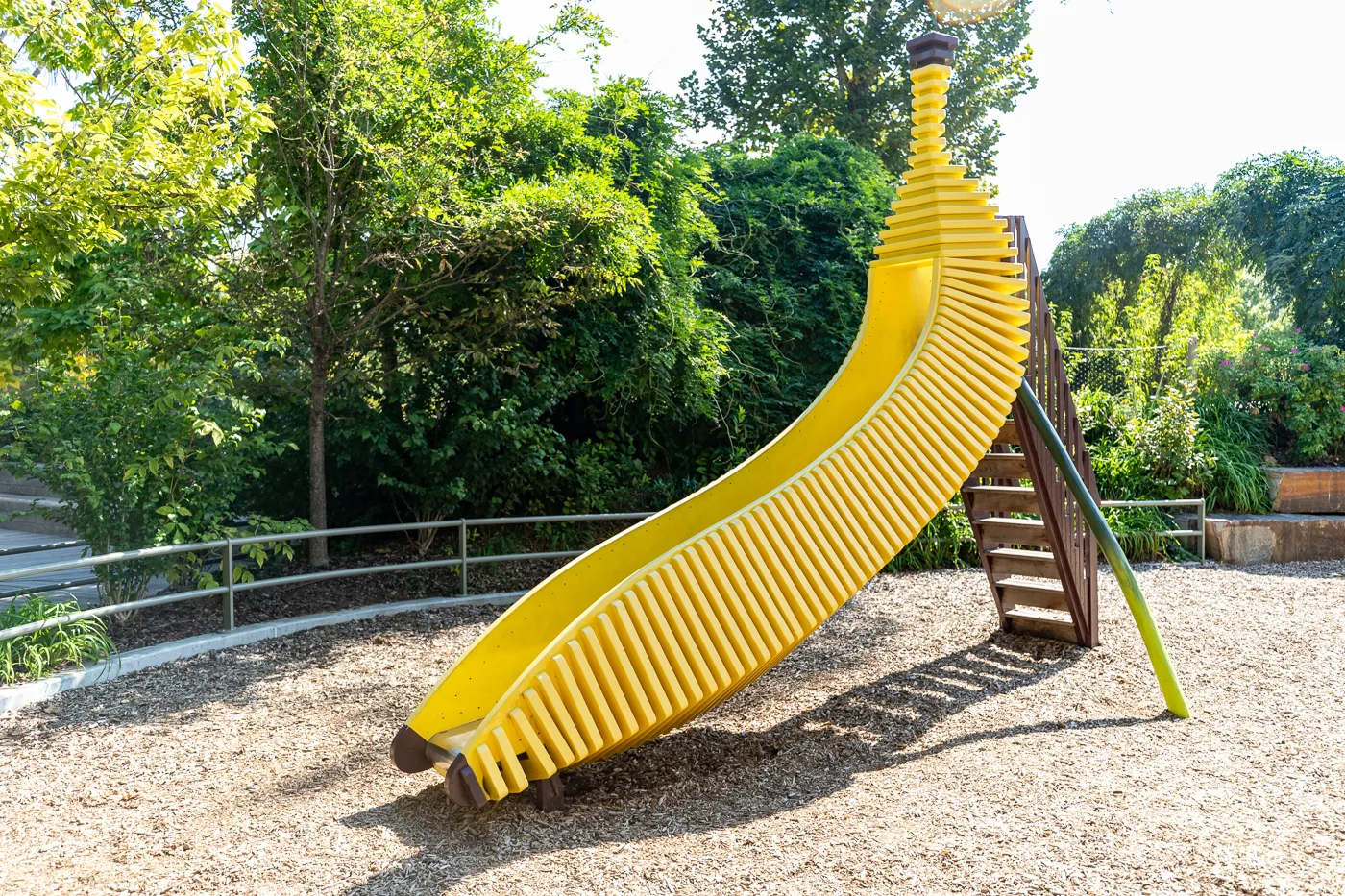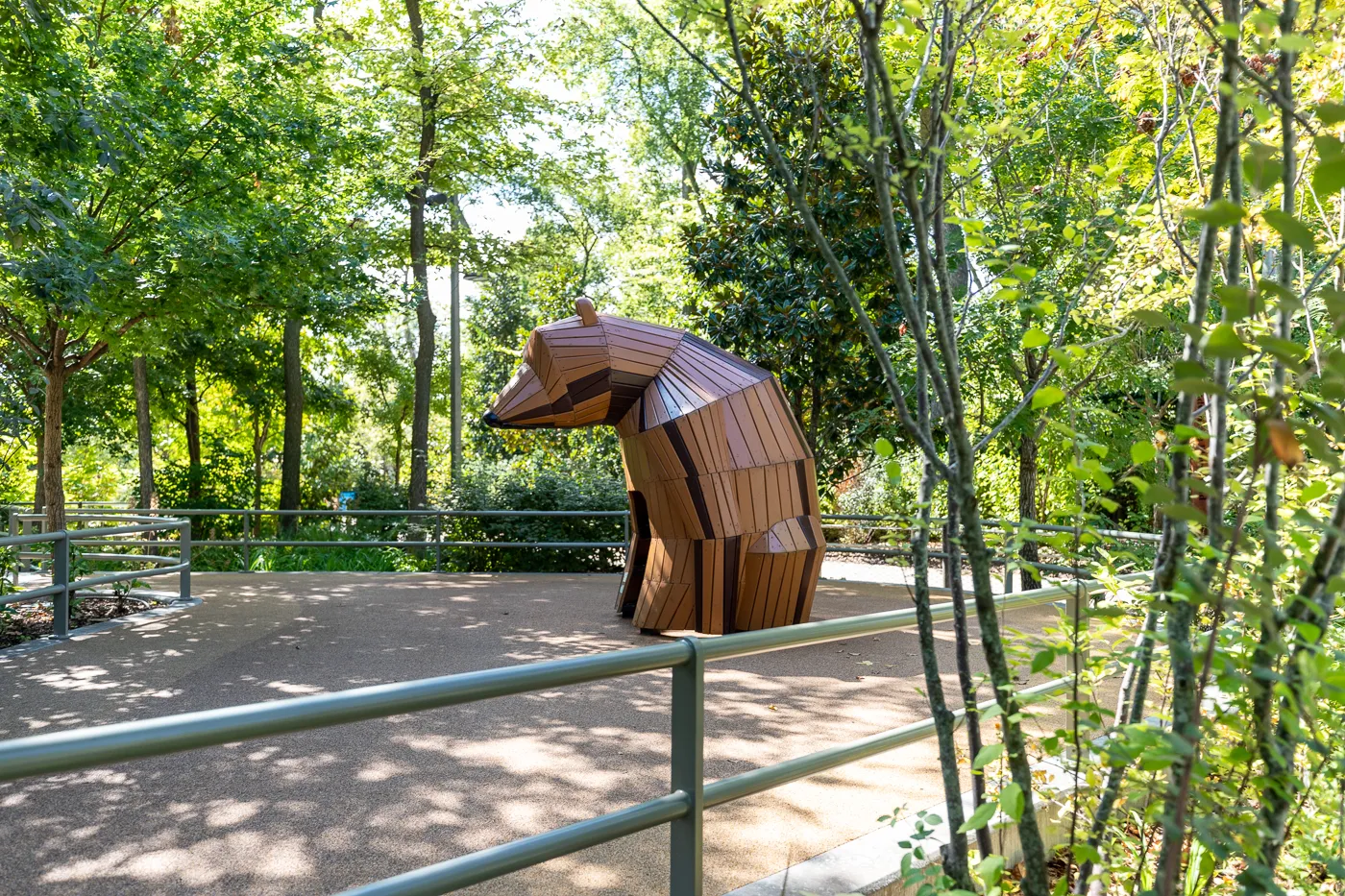 While you're visiting Tulsa be sure to also check out the Meadow Gold Sign, the Golden Driller, and the Woody Guthrie Mural.
Tulsa Gathering Place
Address: 2650 S John Williams Way East, Tulsa, OK 74114
Cost: Free
Hours: 9am-6pm, daily
Visit the park's official website for up-to-date information on hours, closings, sites, events, and activities.
Pin this Tulsa, Oklahoma attraction: