The National Route 66 Museum in Elk City, Oklahoma celebrates the Mother Road in both Oklahoma and beyond. Focused on the people who lived and work on the Mother Road along with the automobiles and places that defined it, the museum campus offers an interactive tour through history. Reserve a couple of hours of your road trip time to explore all of the buildings and exhibits. Here are some of the highlights.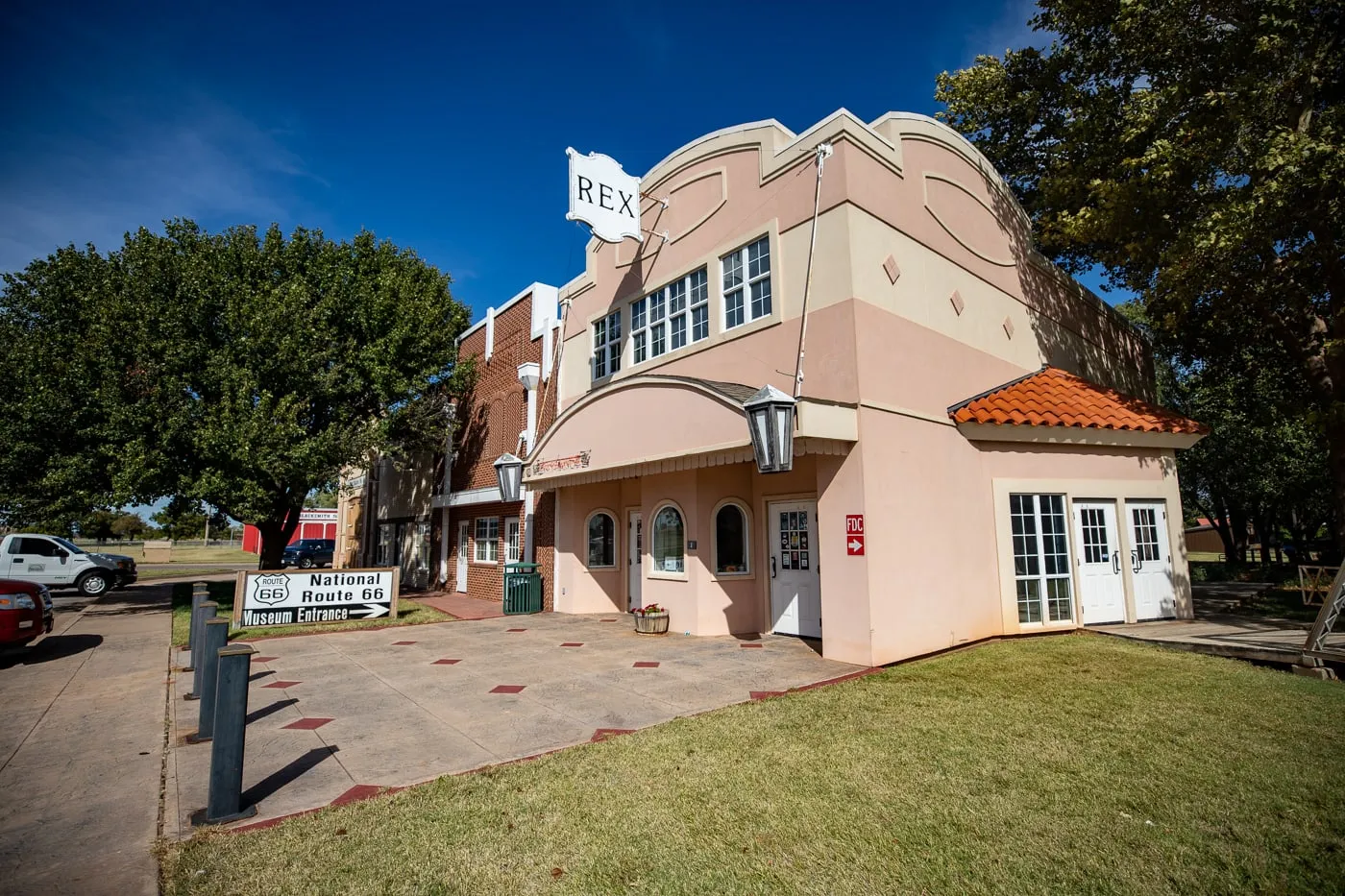 Highlights of the National Route 66 Museum in Elk City, Oklahoma:
National Route 66 Museum
The National Route 66 Museum takes visitors on an interactive journey through all eight states on the Mother Road. Intricate displays, photographs, reproductions, authentic artifacts, a personal accounts bring the famous road to life and introduce visitors to important people, places, service stations, motels, and more.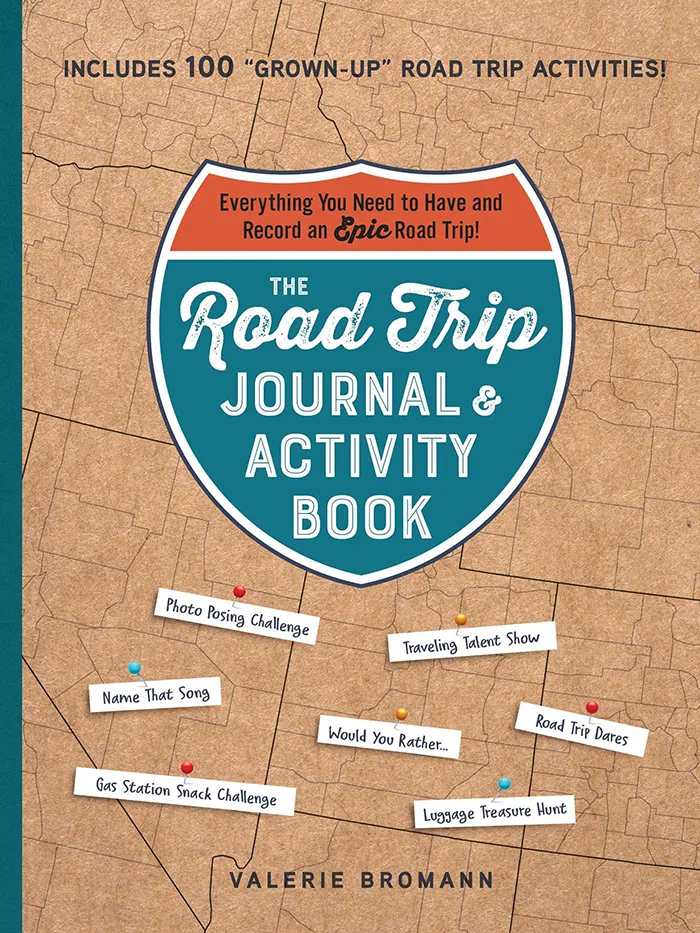 The Road Trip Journal & Activity Book
Everything You Need to Have and Record an Epic Road Trip!
Enjoy fun games and challenges to pass the time on your next road trip and have a keepsake to look back on for years to come with this entertaining must-have for your next vacation.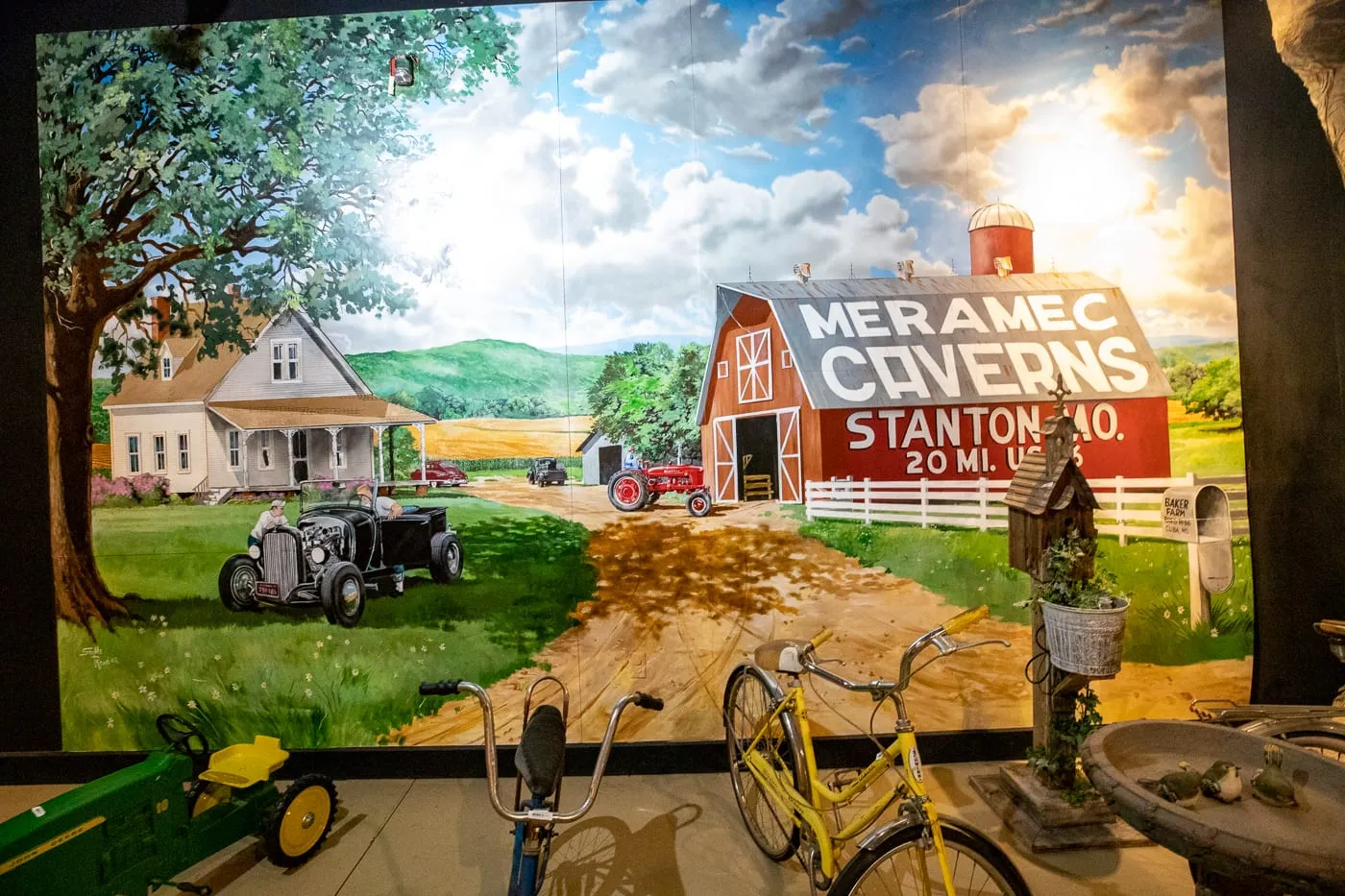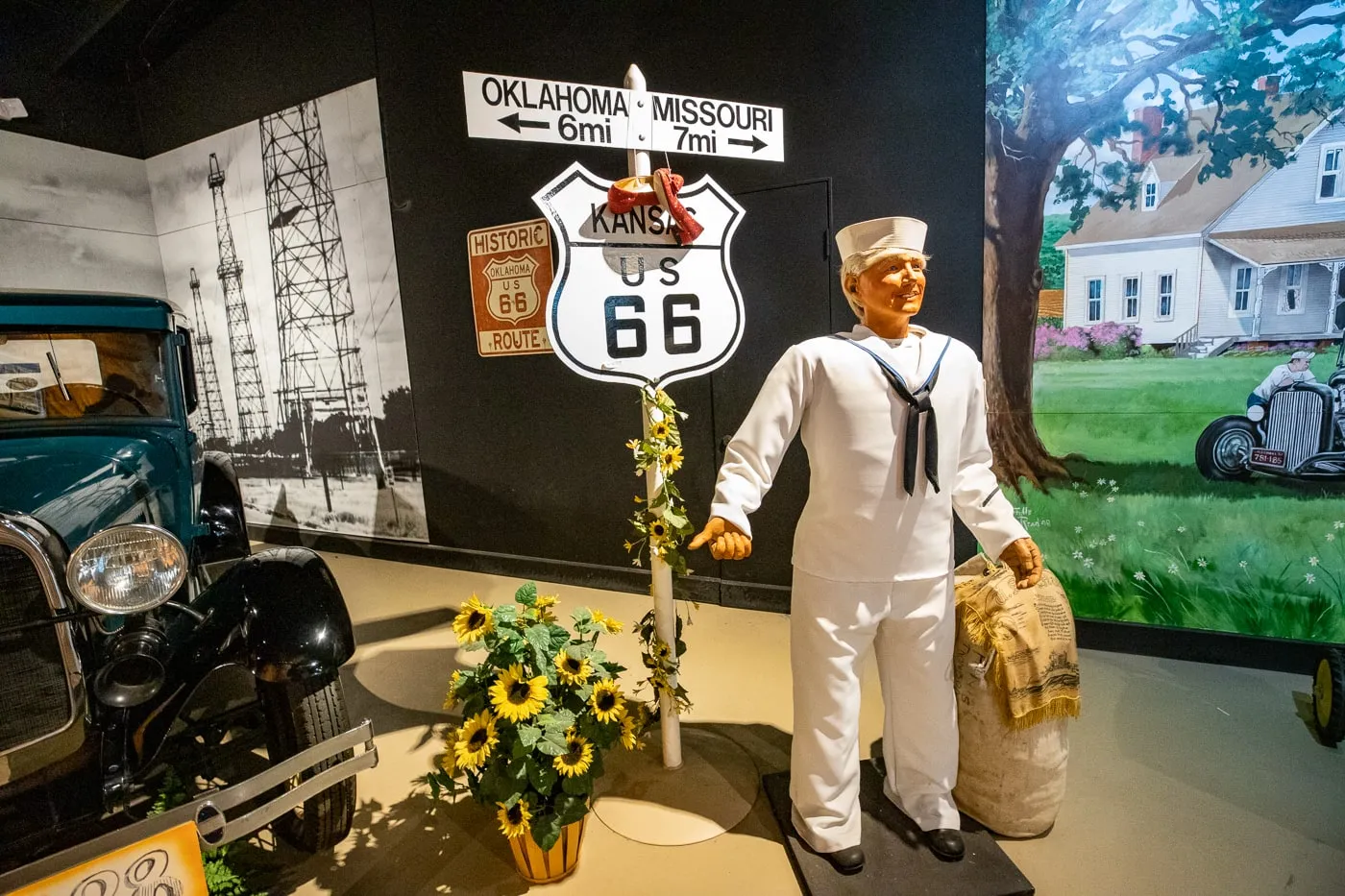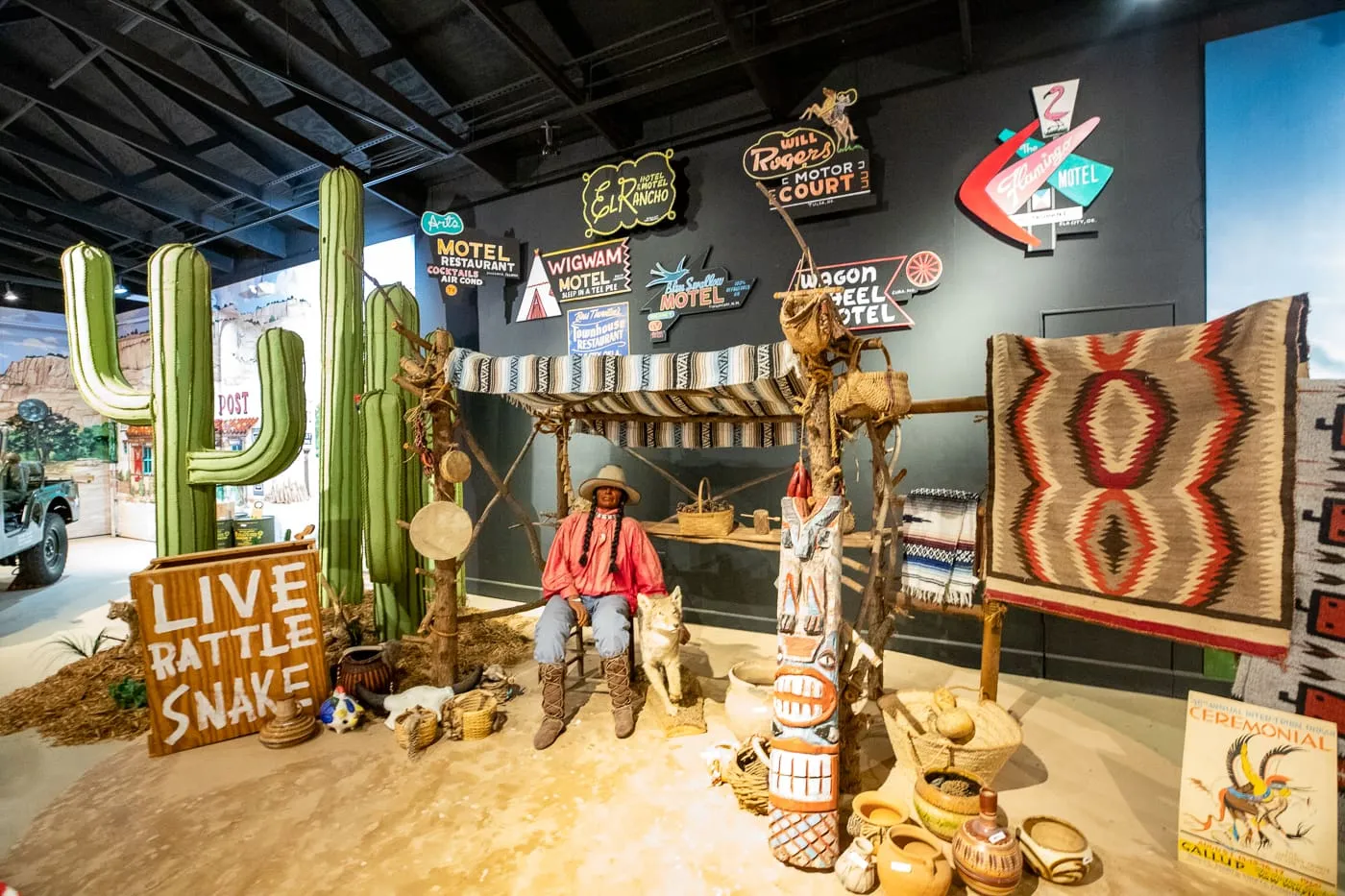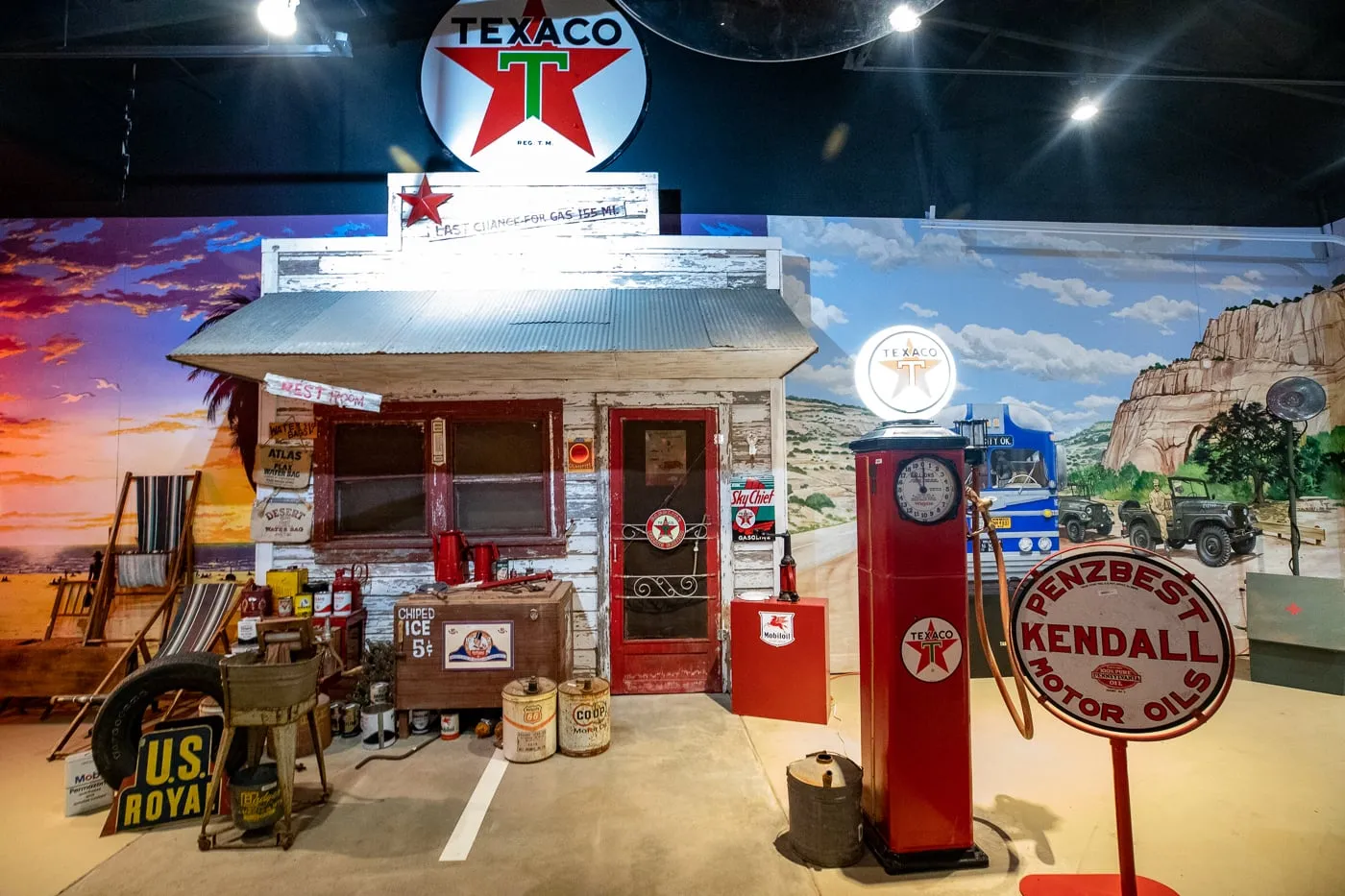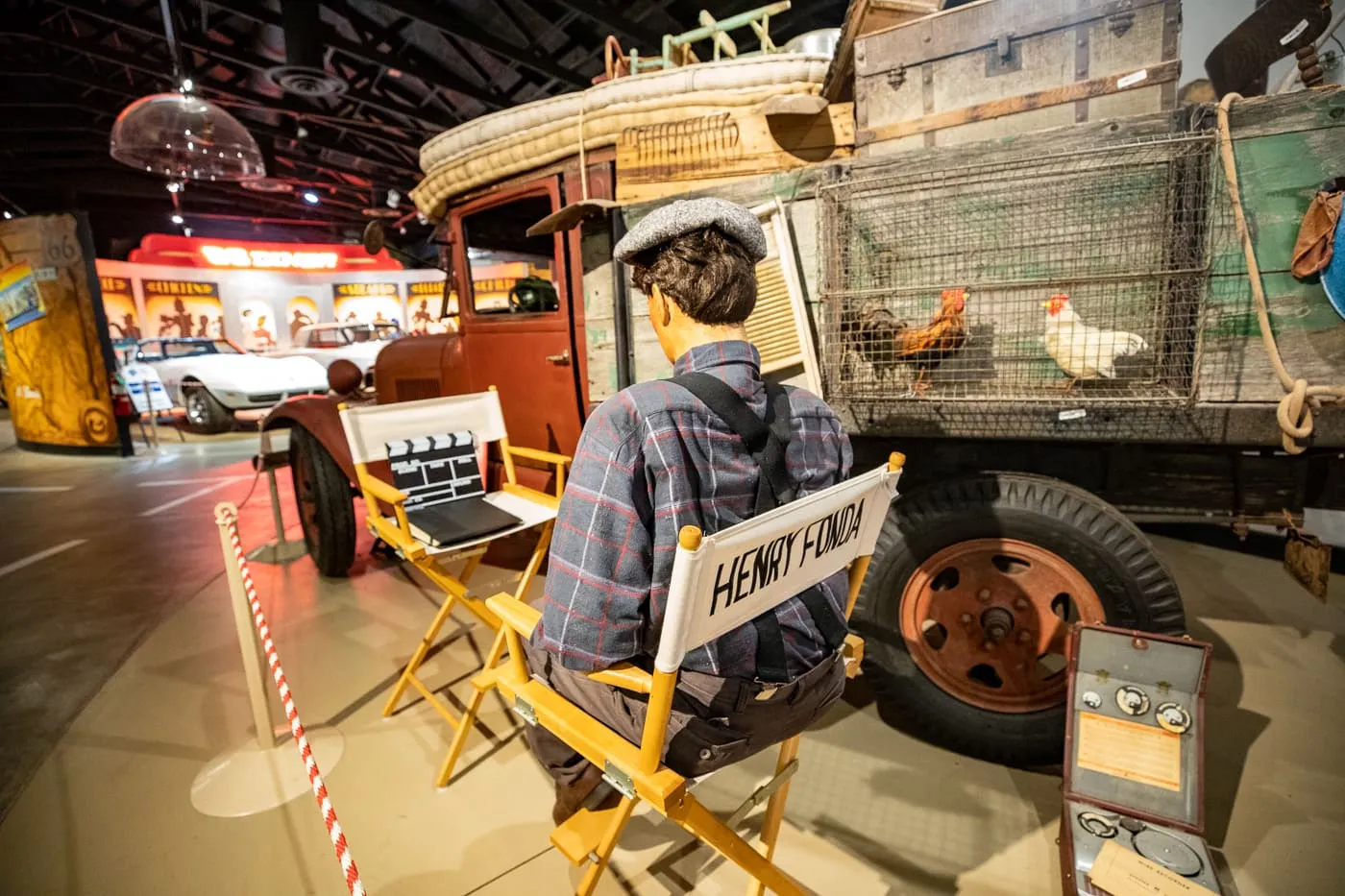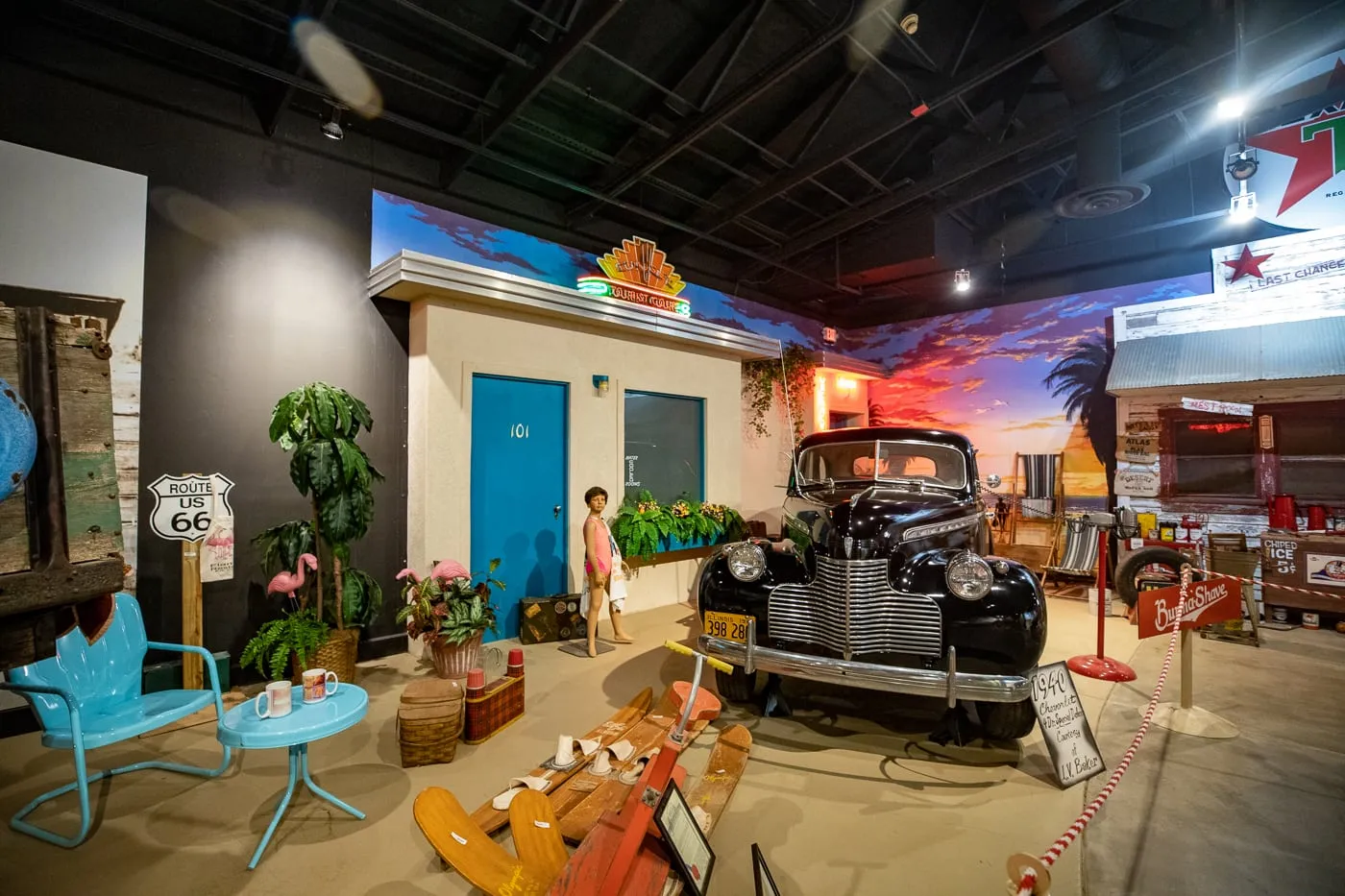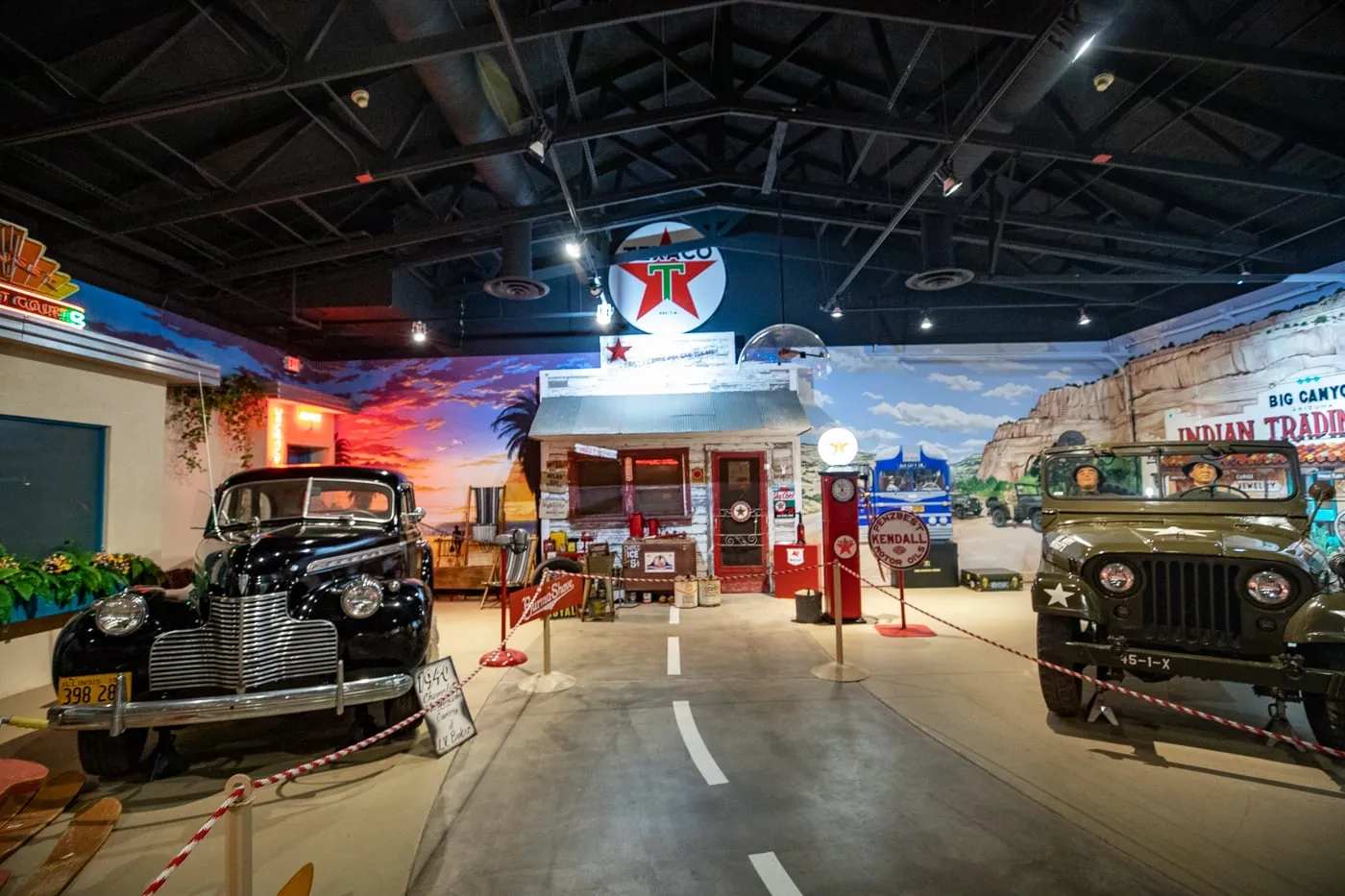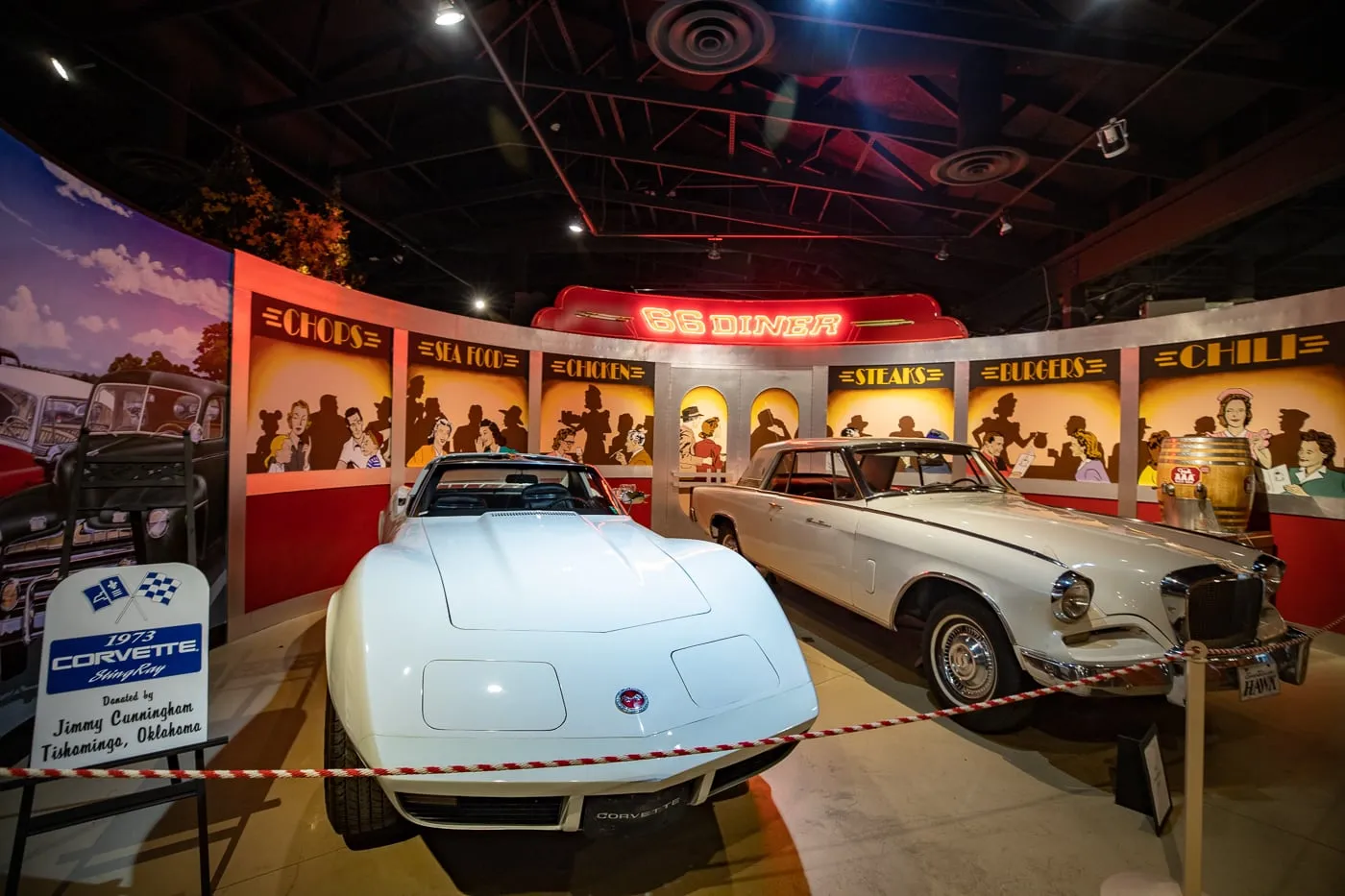 National Transportation Museum & Gift Shop
Your first stop at this Route 66 museum celebrates the vehicles that get you where you're going. This interactive trip through the history of transportation features classic motorcycles, a 1959 Cadillac, a 1917 Reo Fire Truck, a drive-in move theater display, and more.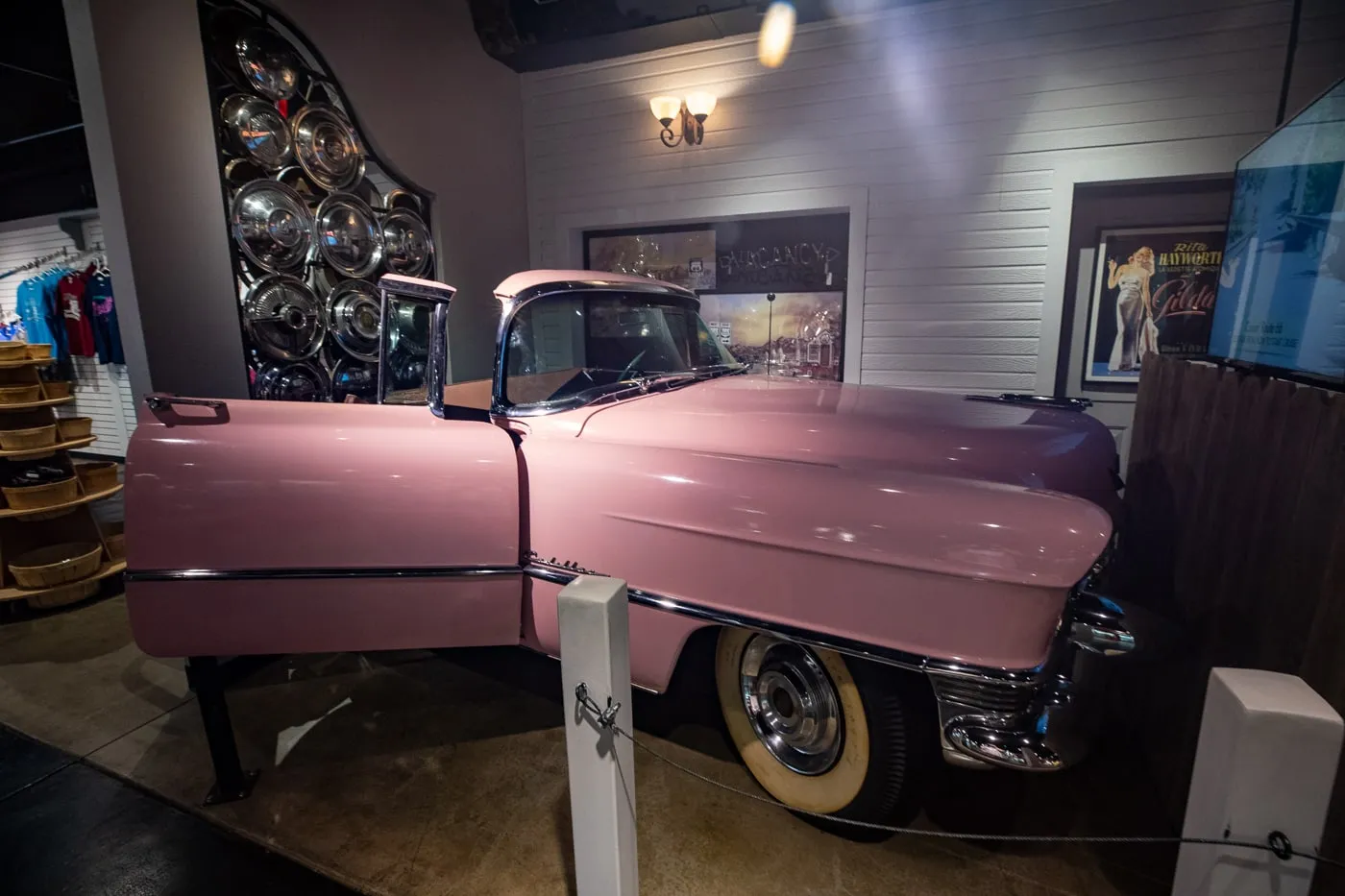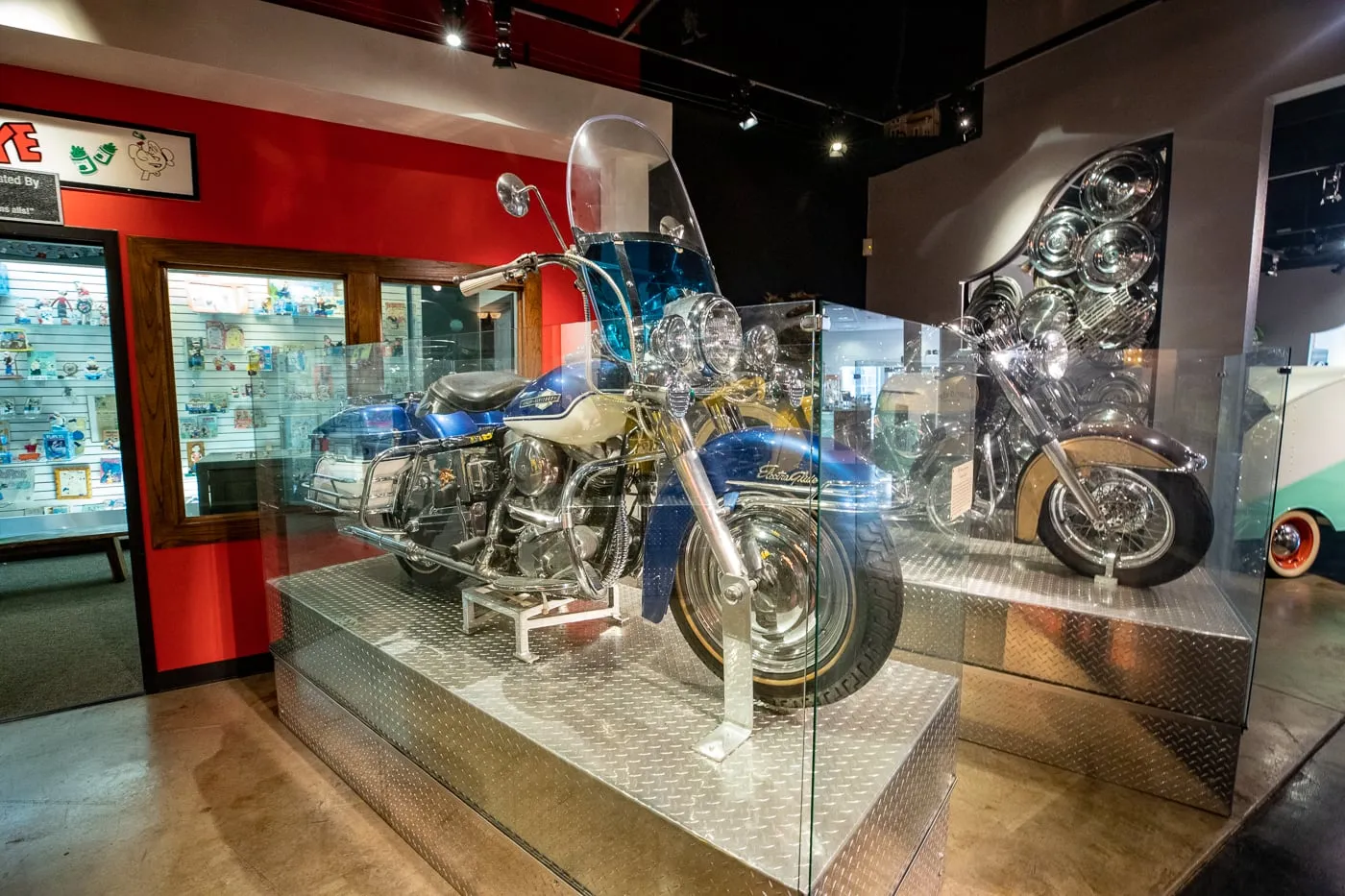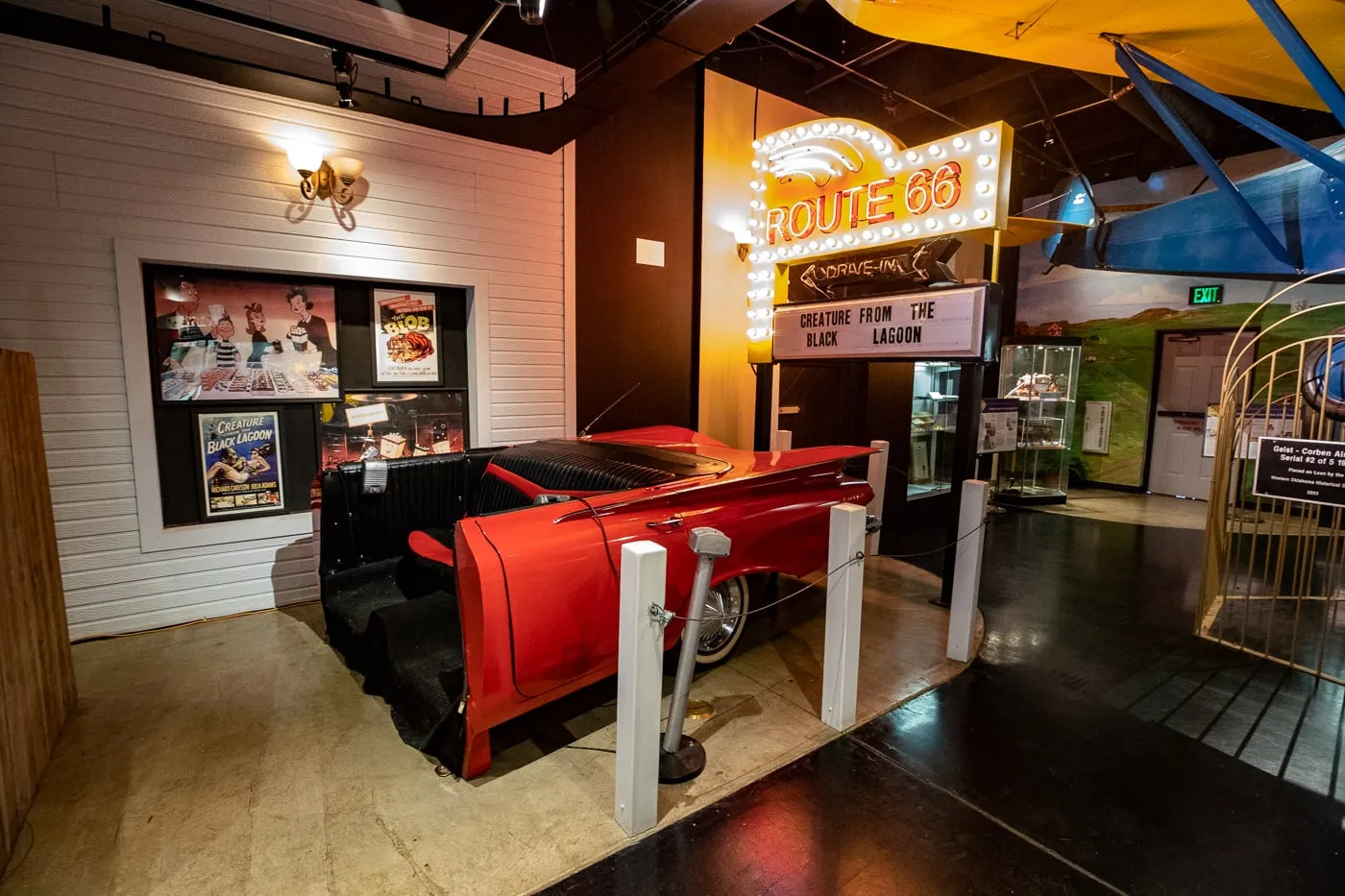 Old Town Museum
This museum explores early pioneer life in a Victorian House. See informative displays on early pioneer life alongside exhibits featuring a Native American, cowboy, and rodeo life and a tribute to 1981 Miss America Susan Powell (who is also featured in the Miss America Statues at Oklahoma City University).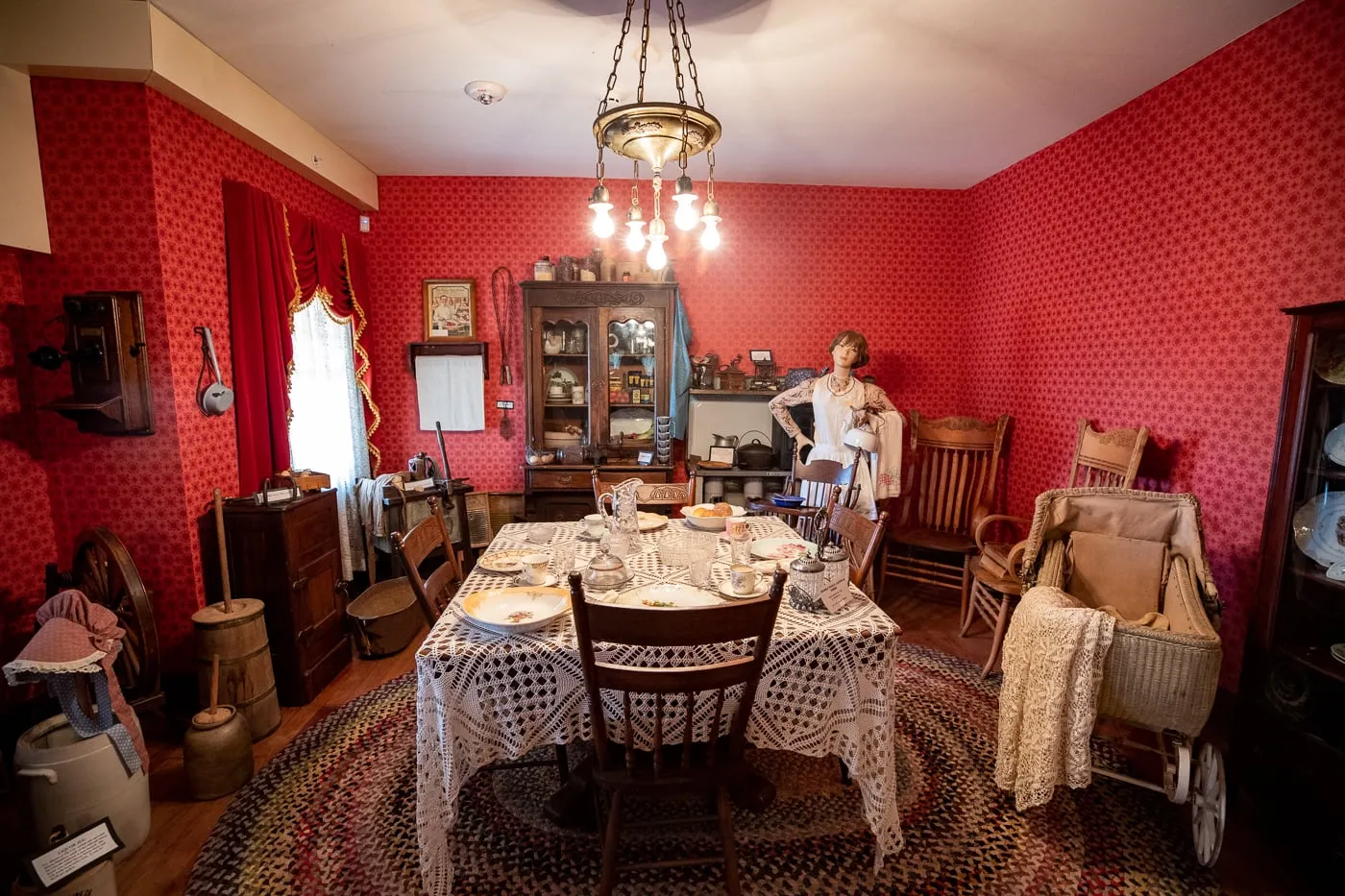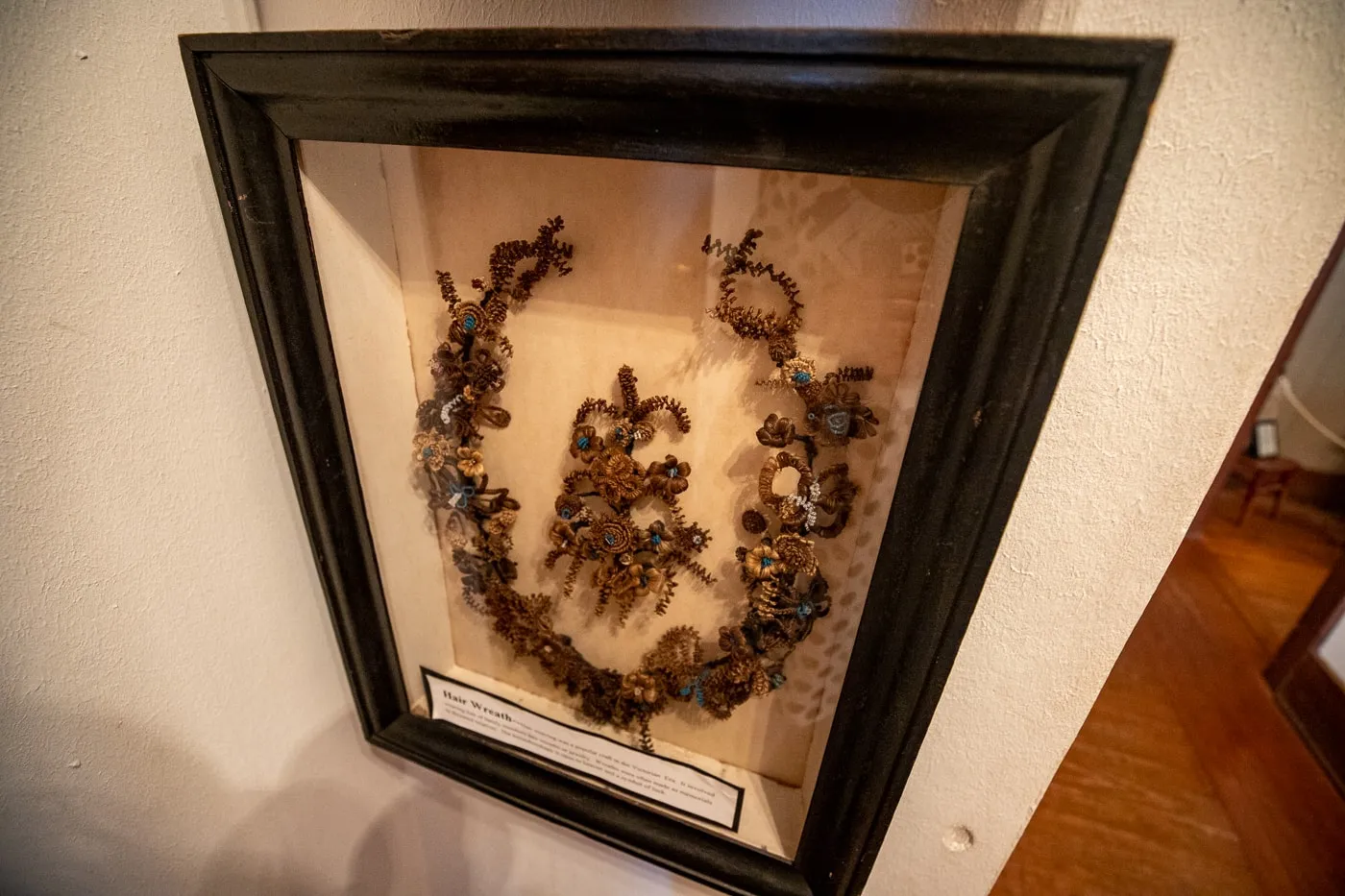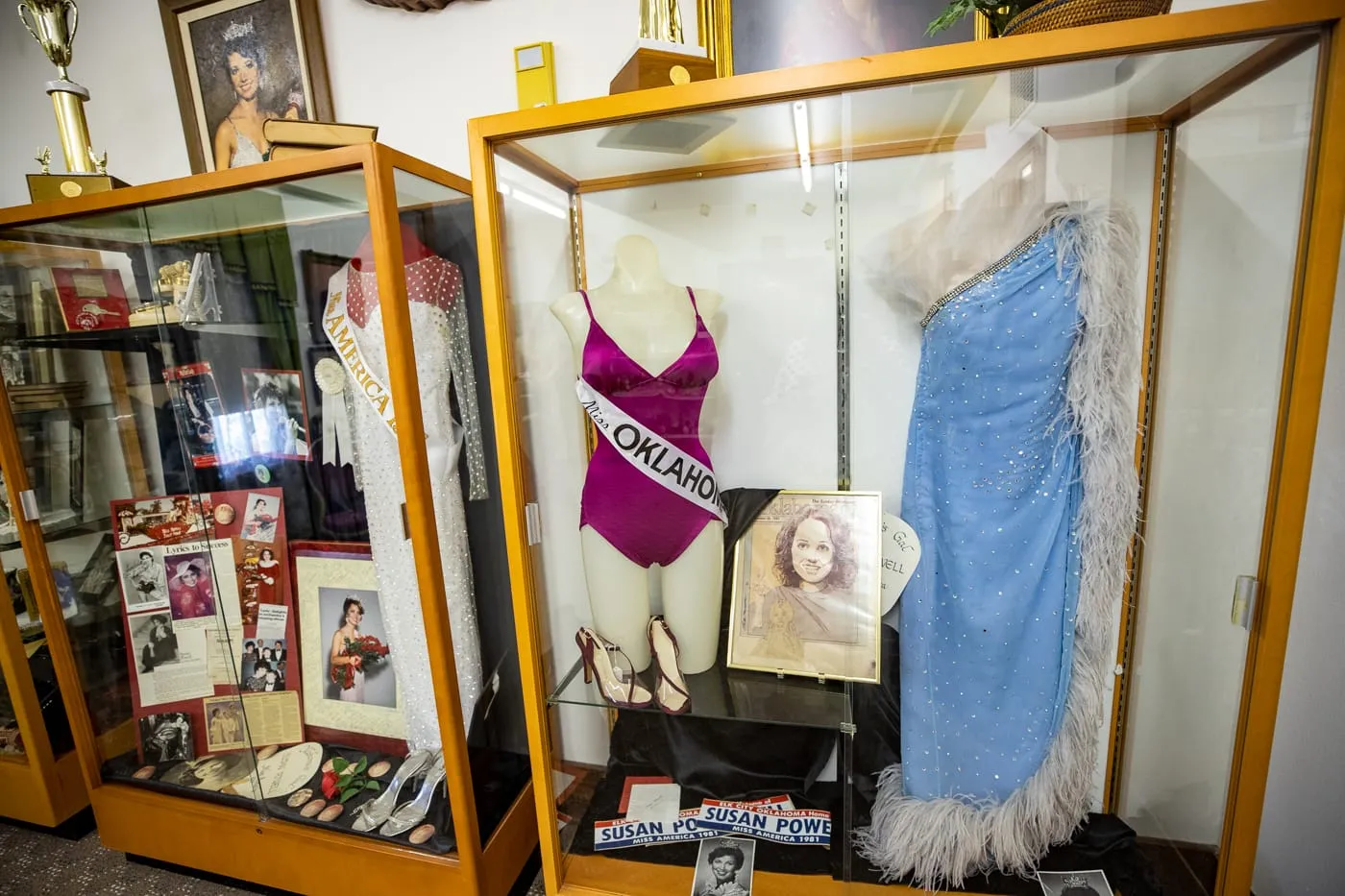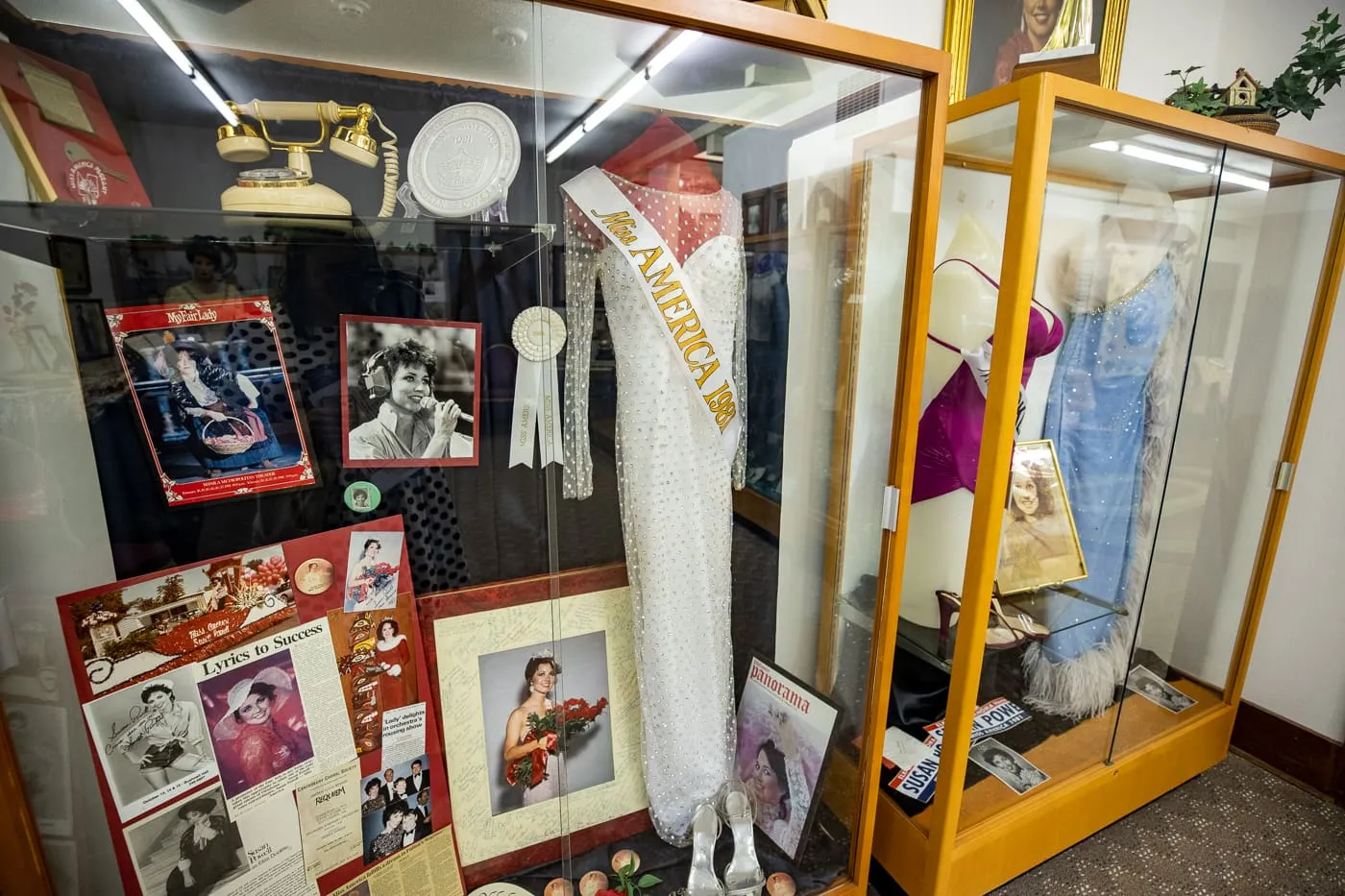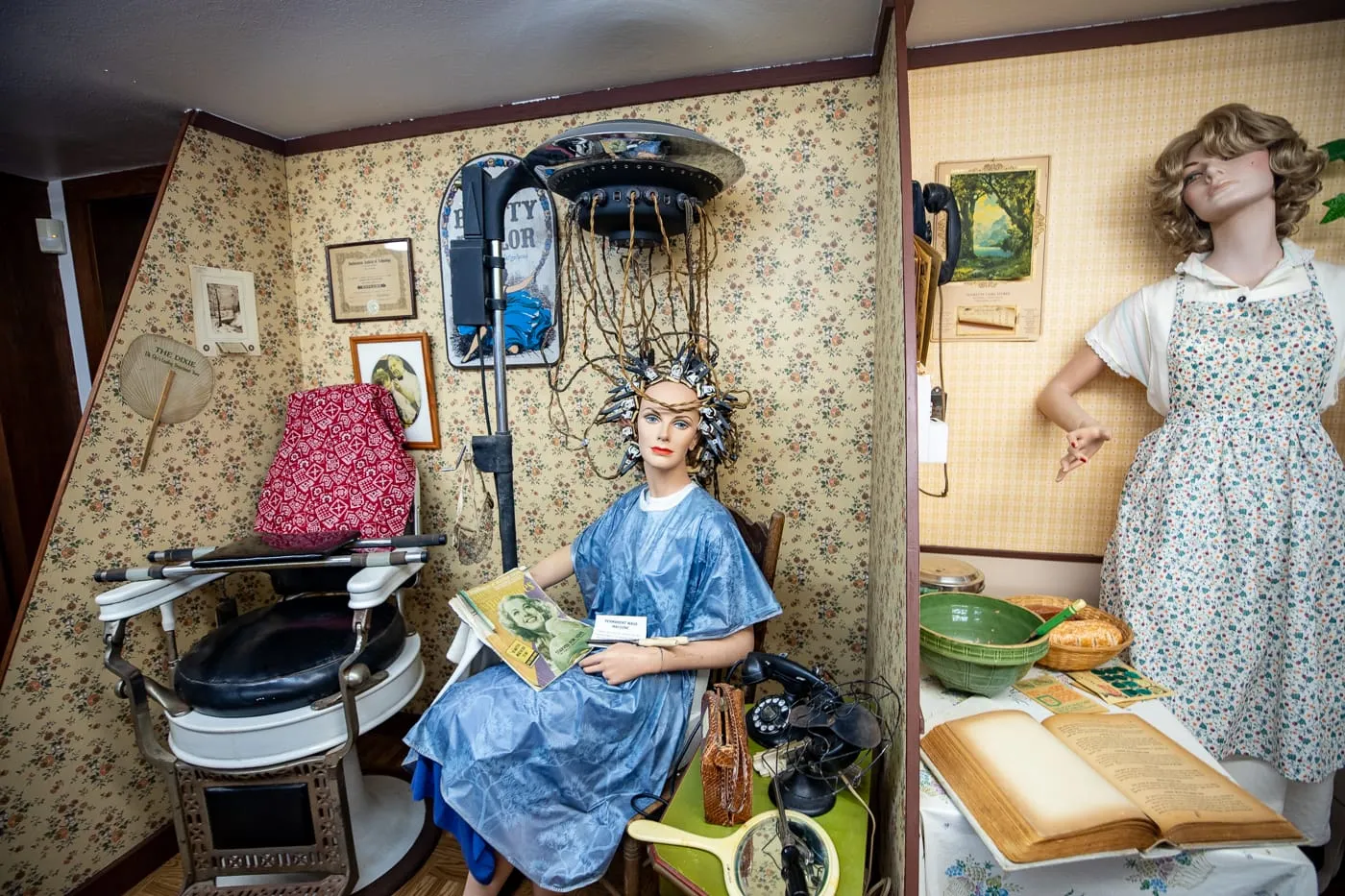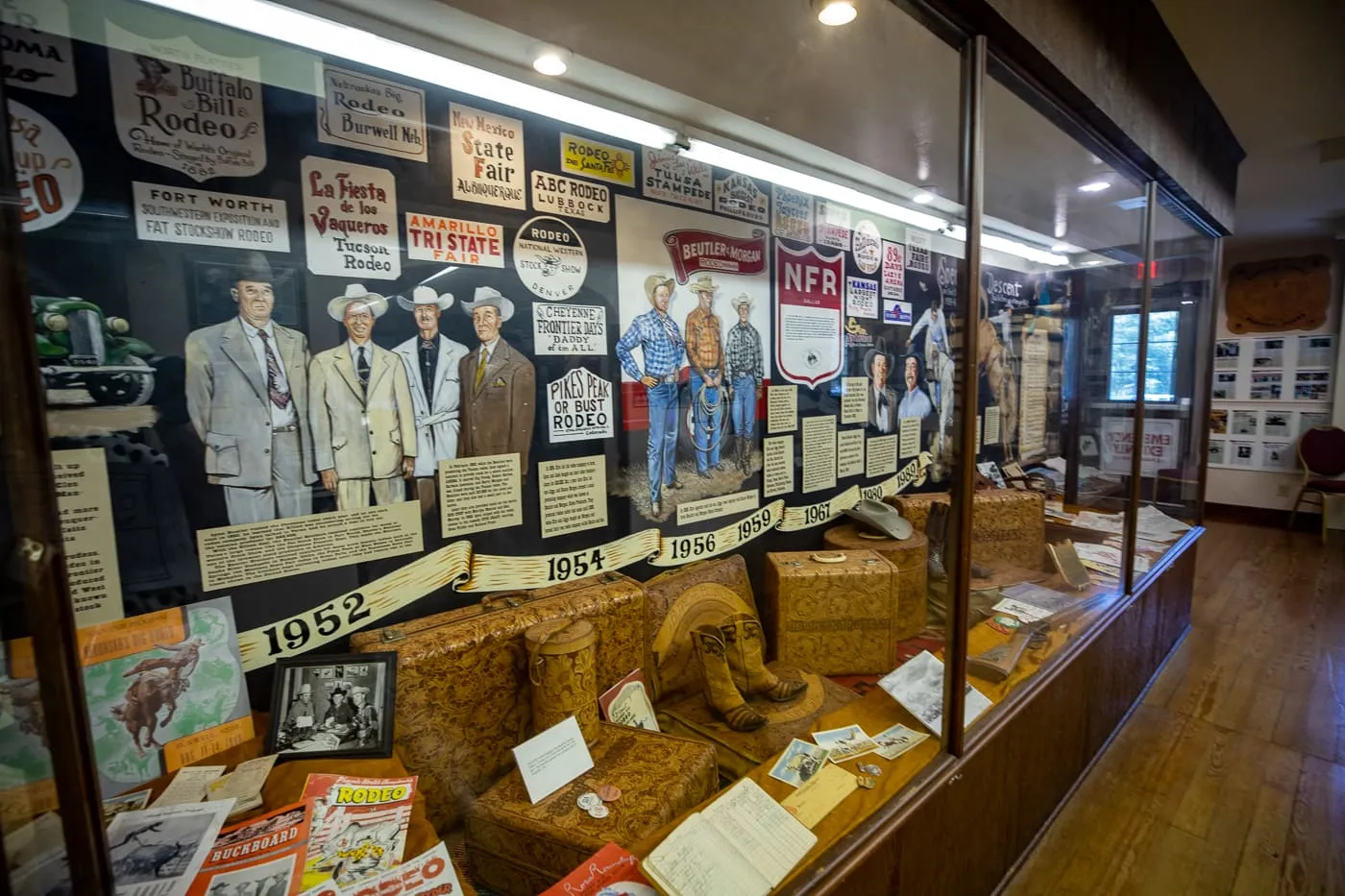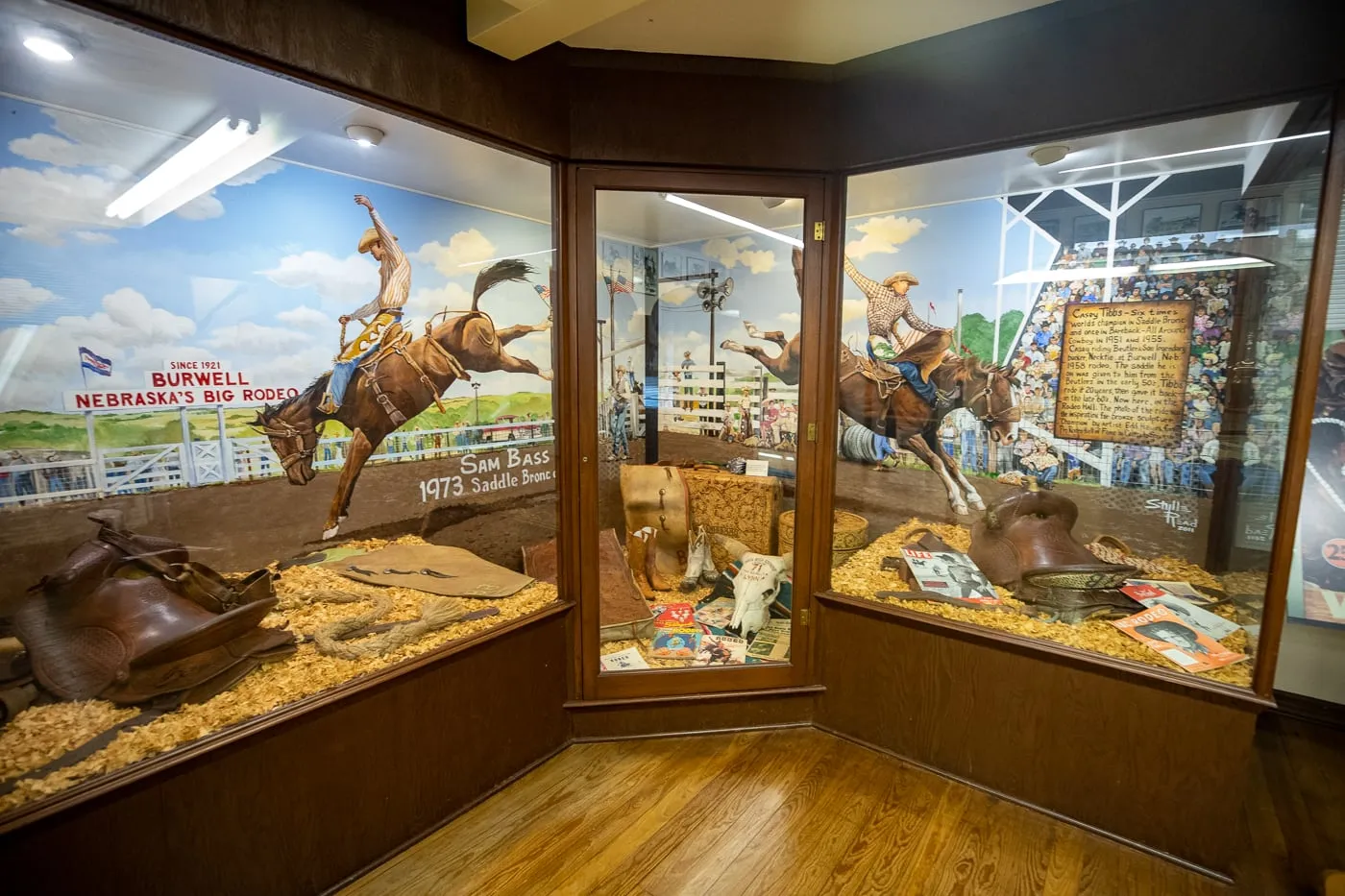 Farm & Ranch Museum
Explore a vast collection of tools used in early farm and ranch life in western Oklahoma.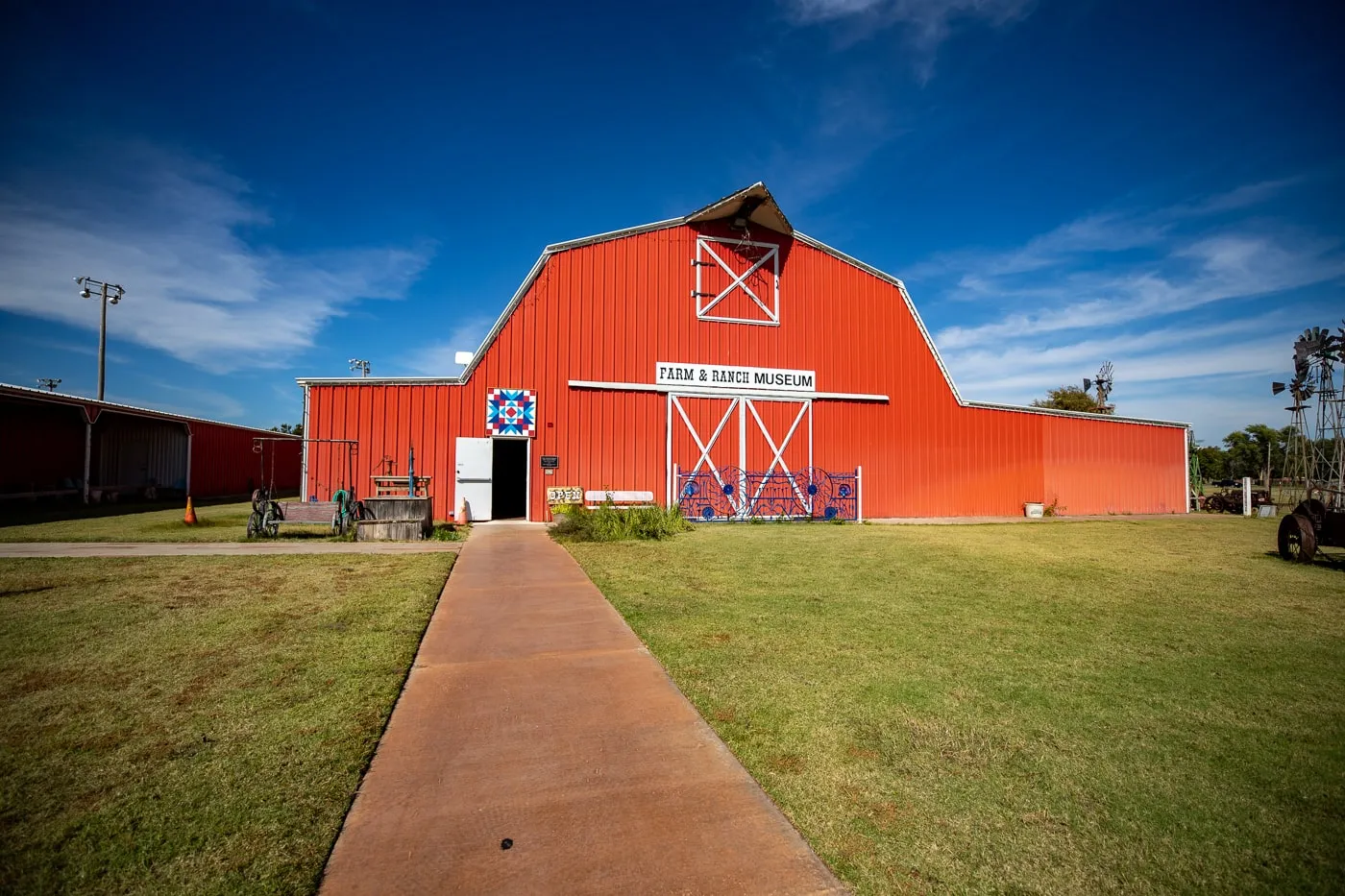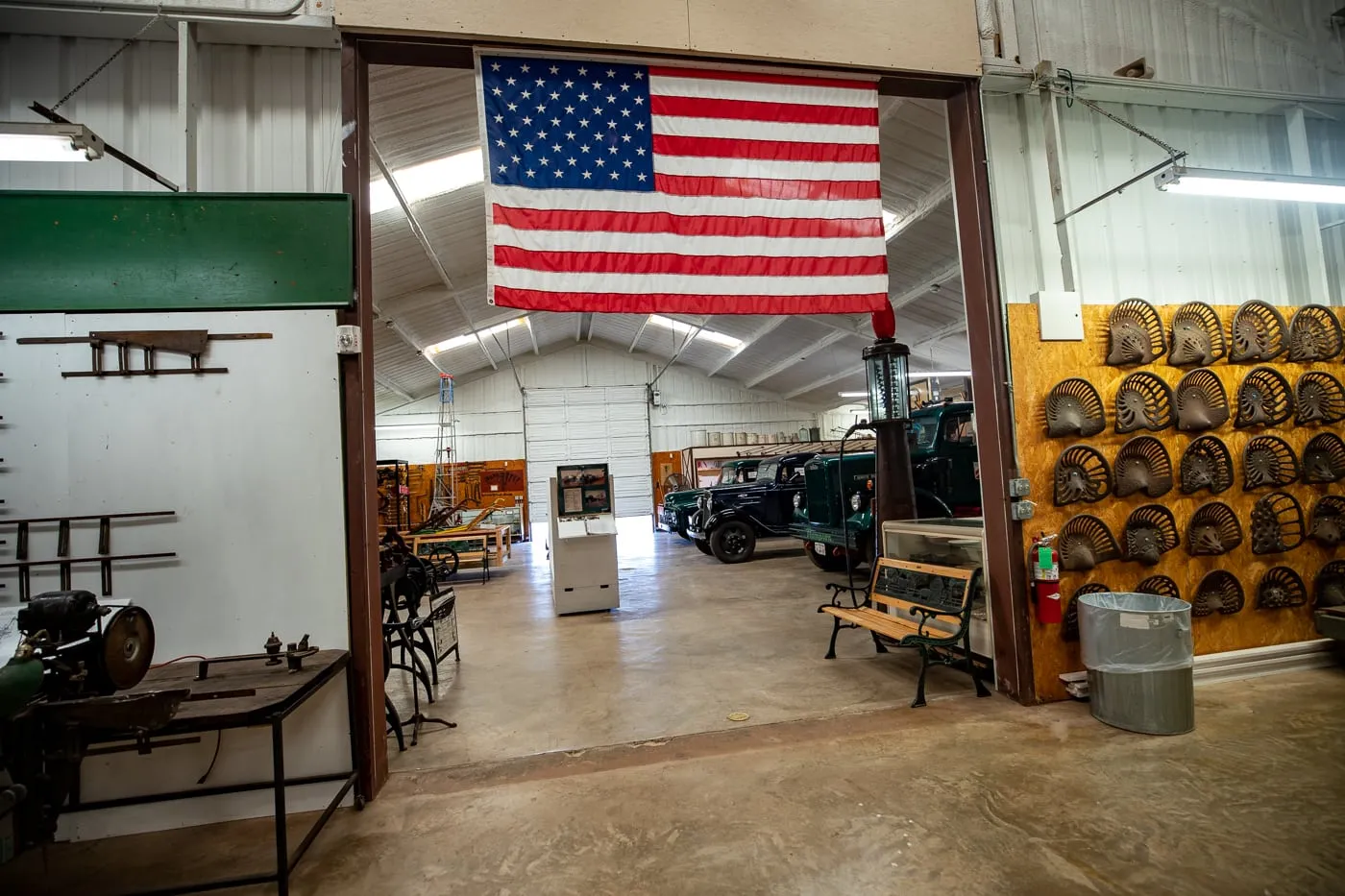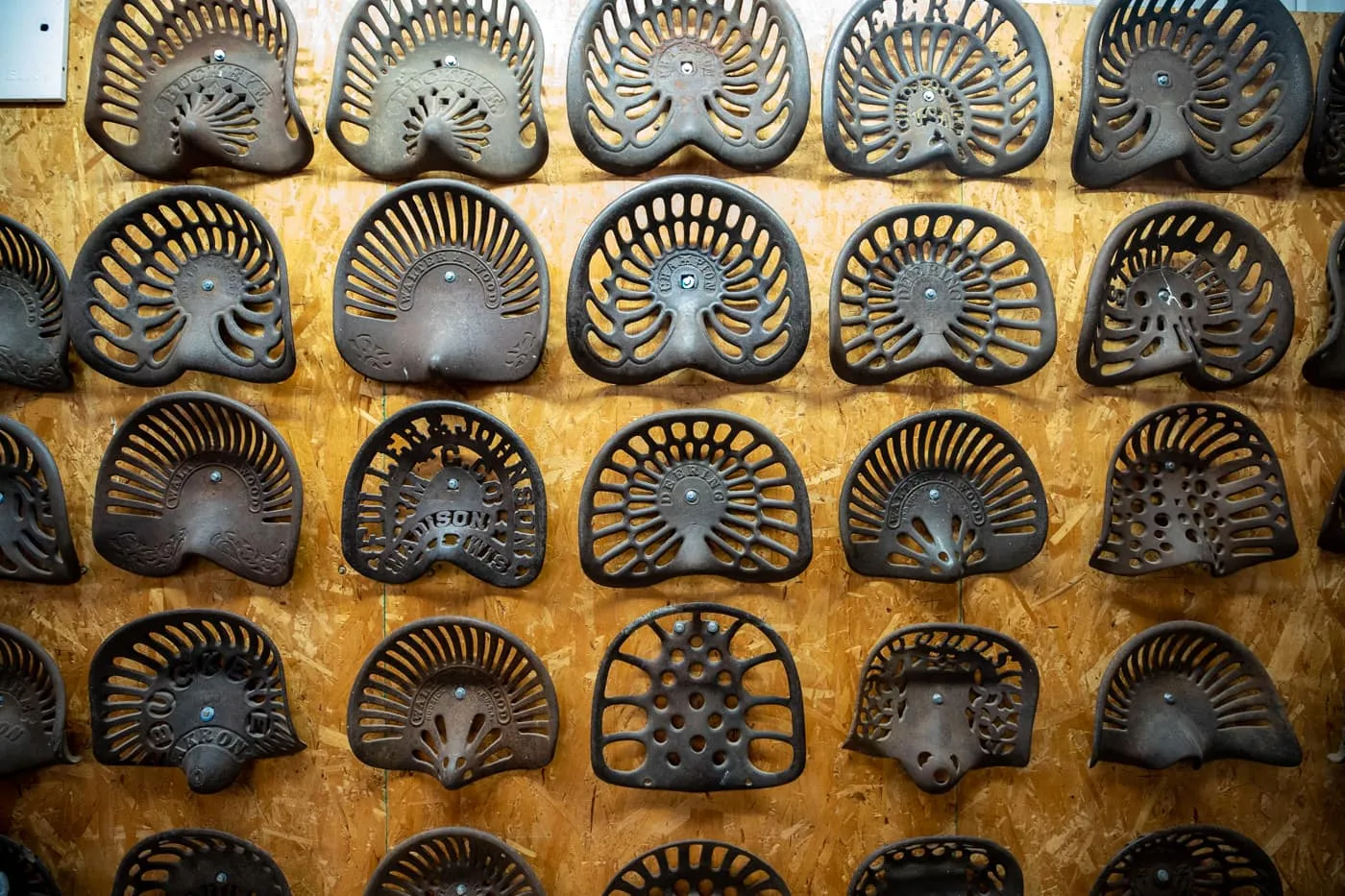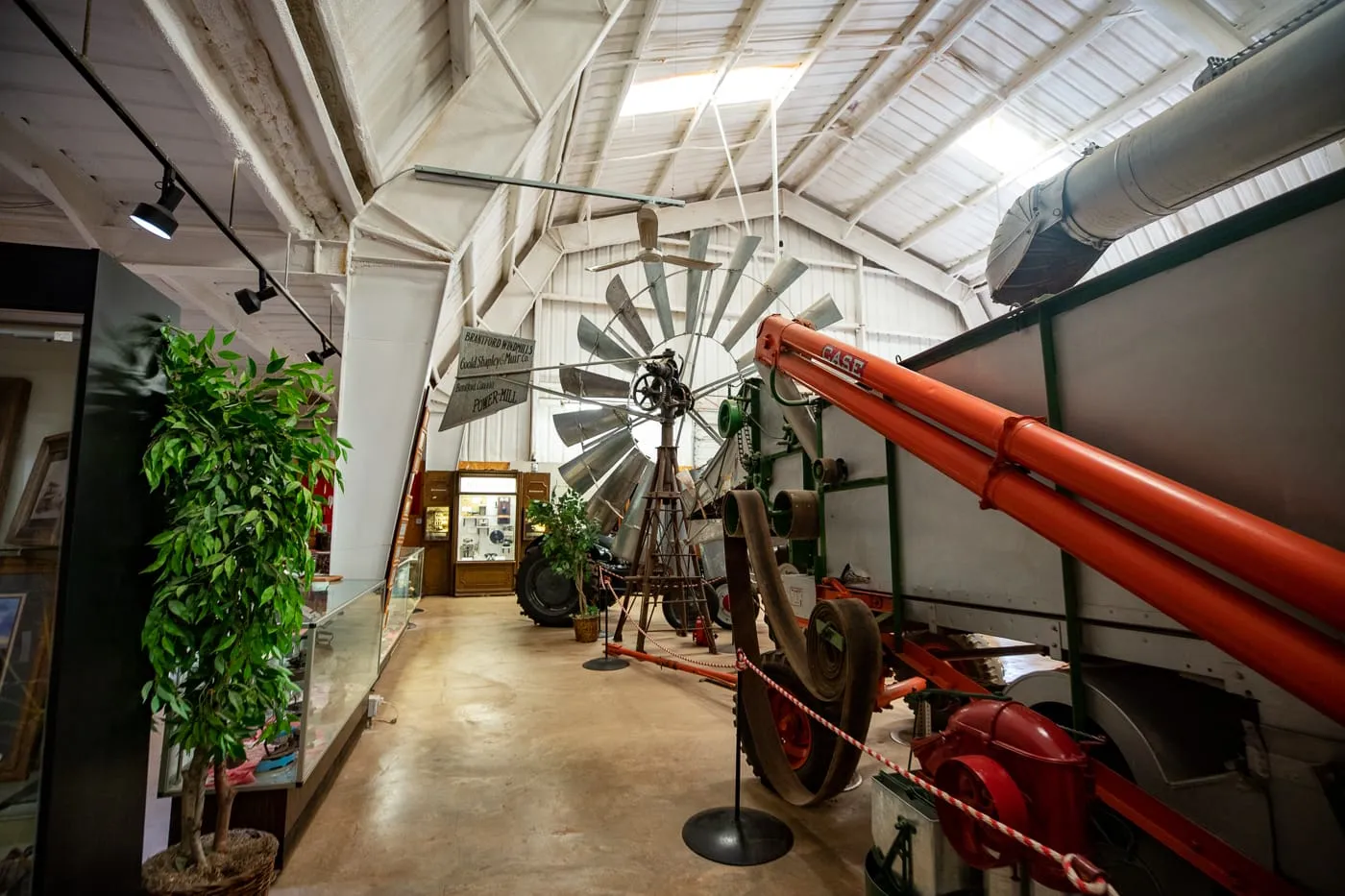 Blacksmith Museum
See how blacksmiths created objects from iron and steel by forging the metal with tools to hammer, bend, and cut the metals. See the tools they used along with some of the creations.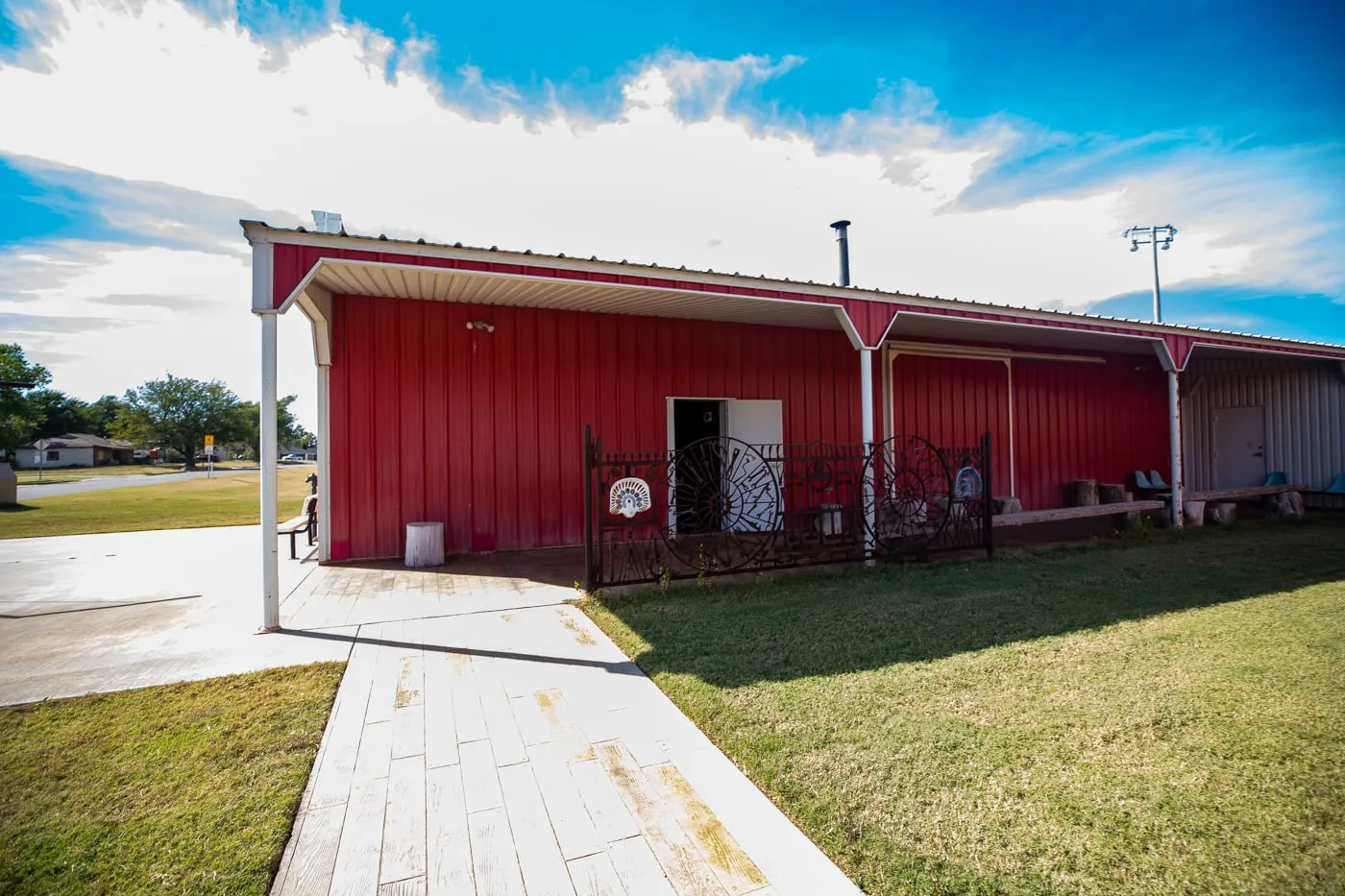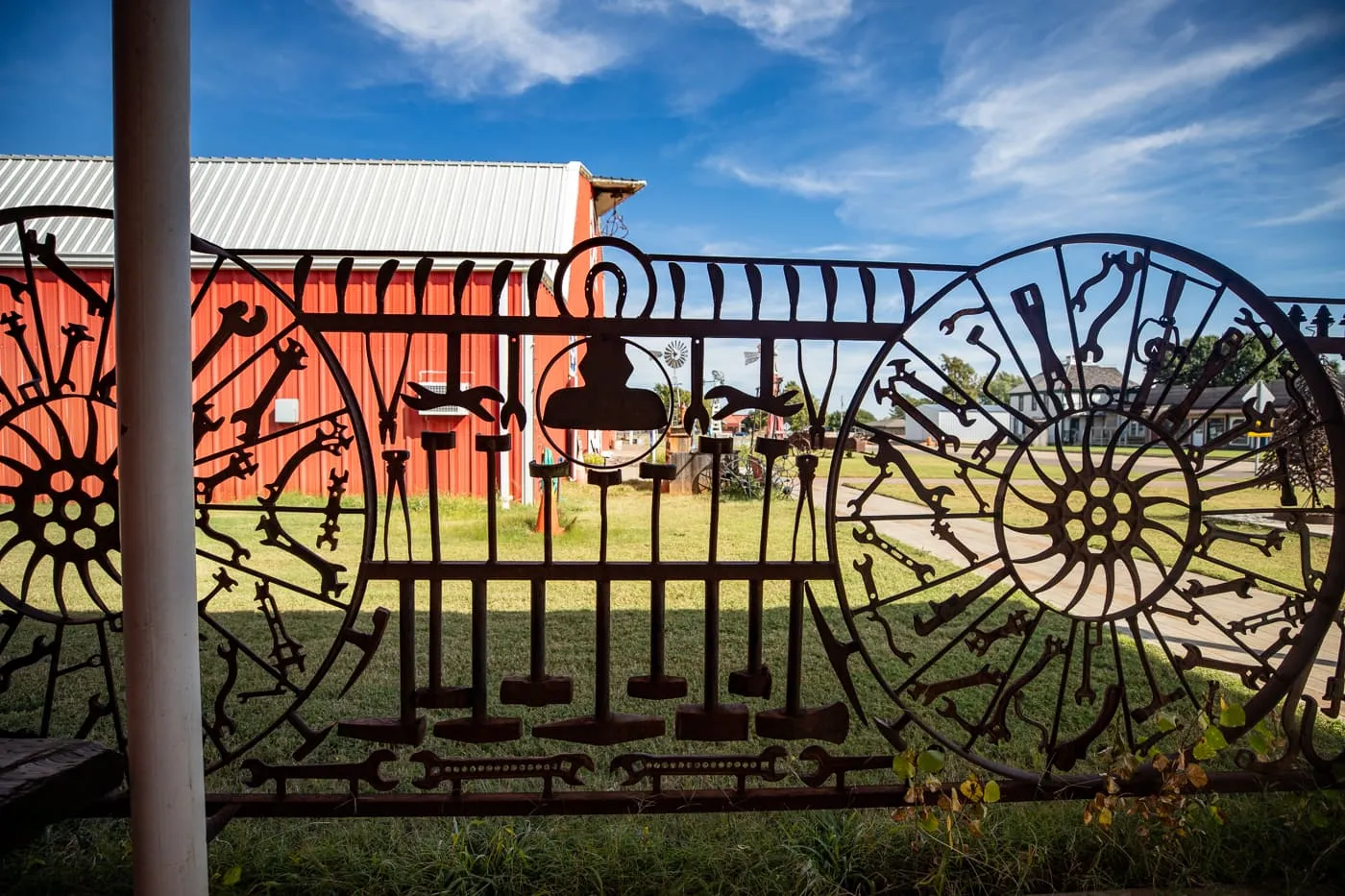 Historic Village
Explore the museum complex to find the White Gristed Mill, Opera House, Rock Bluff School, Cowtown Watering Hole, Livery Stable, Memorial Chapel, Railroad Depot, Country Doctors Office, Paul Jones Drug Store, and more.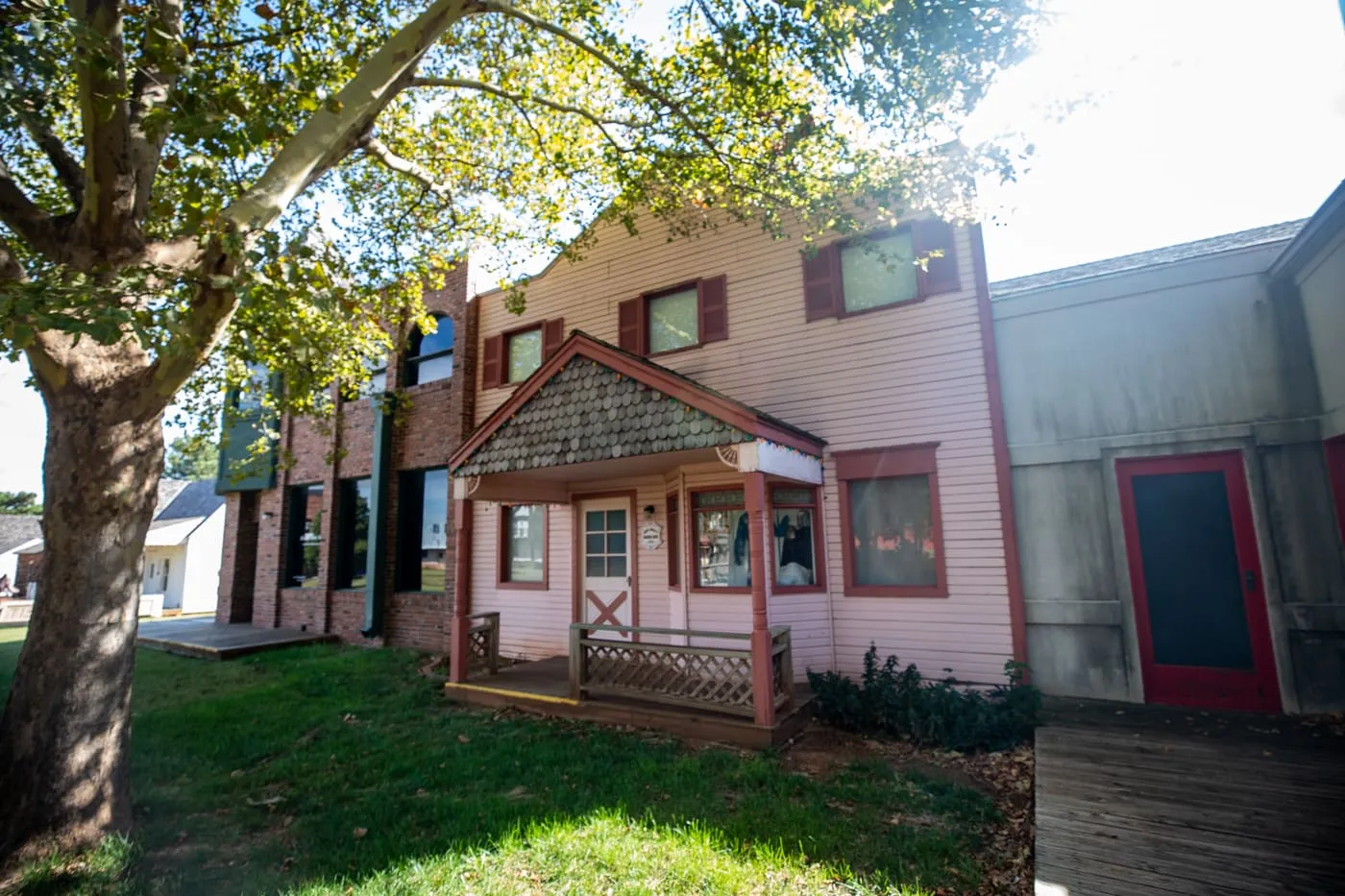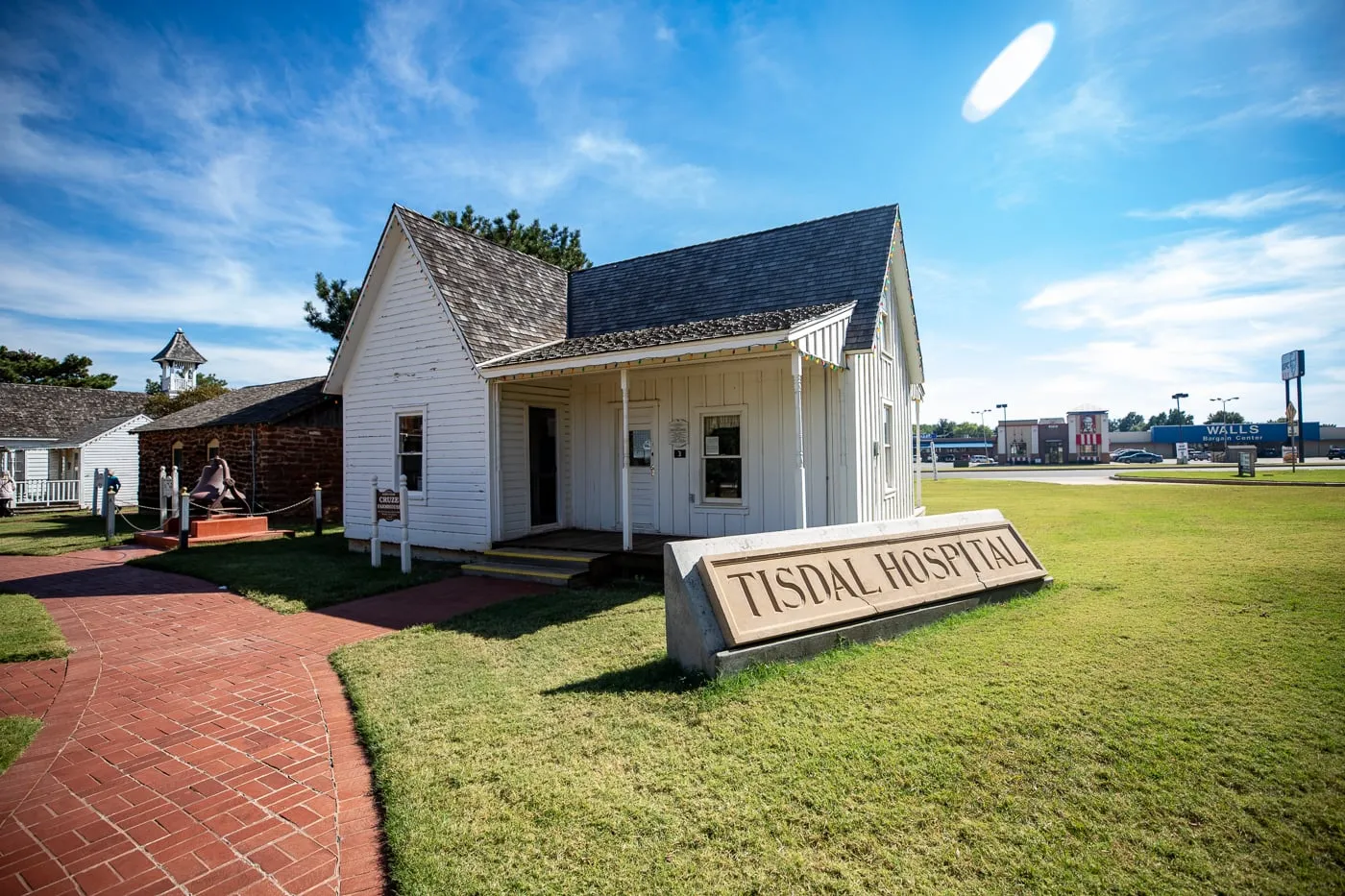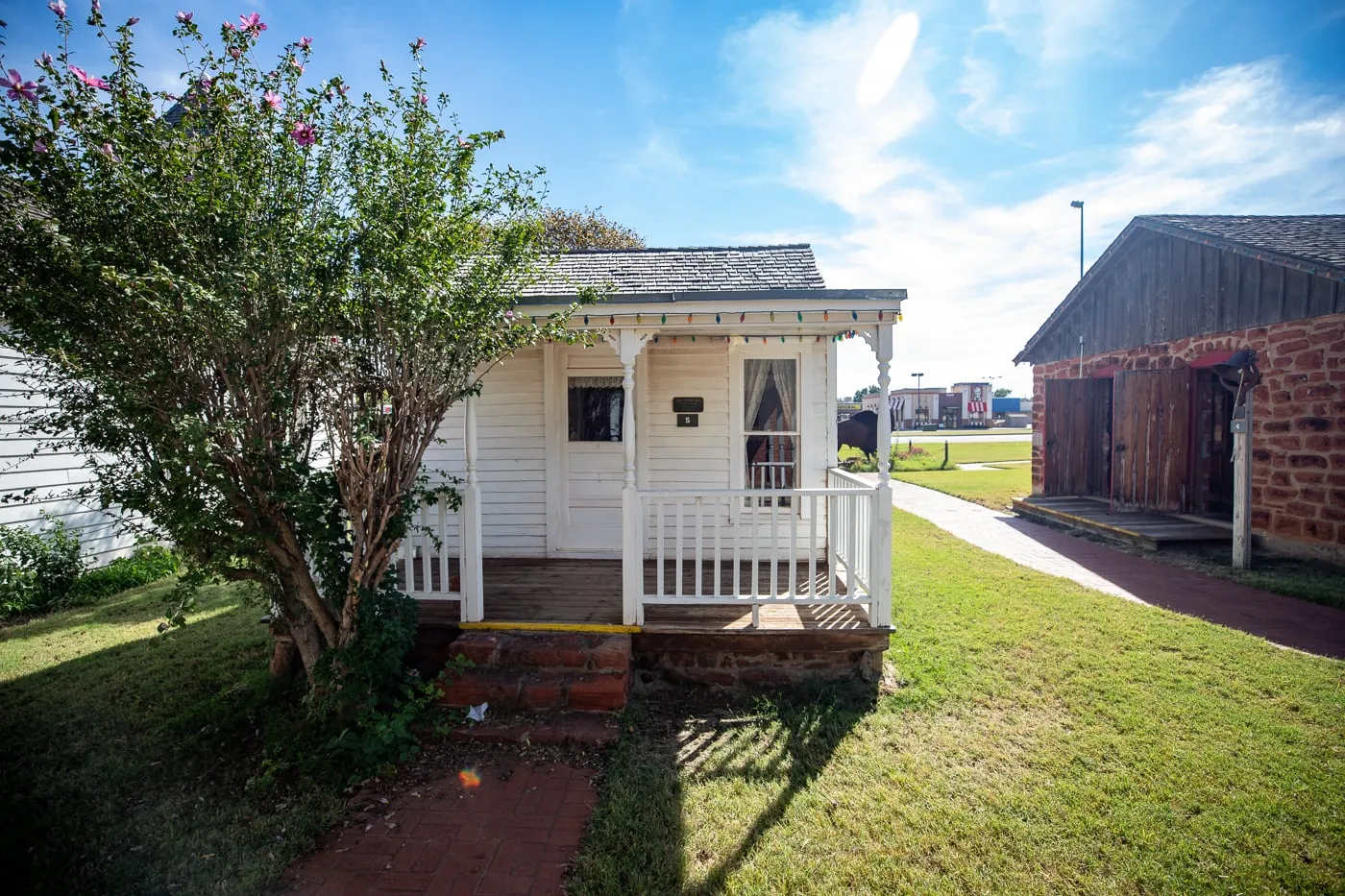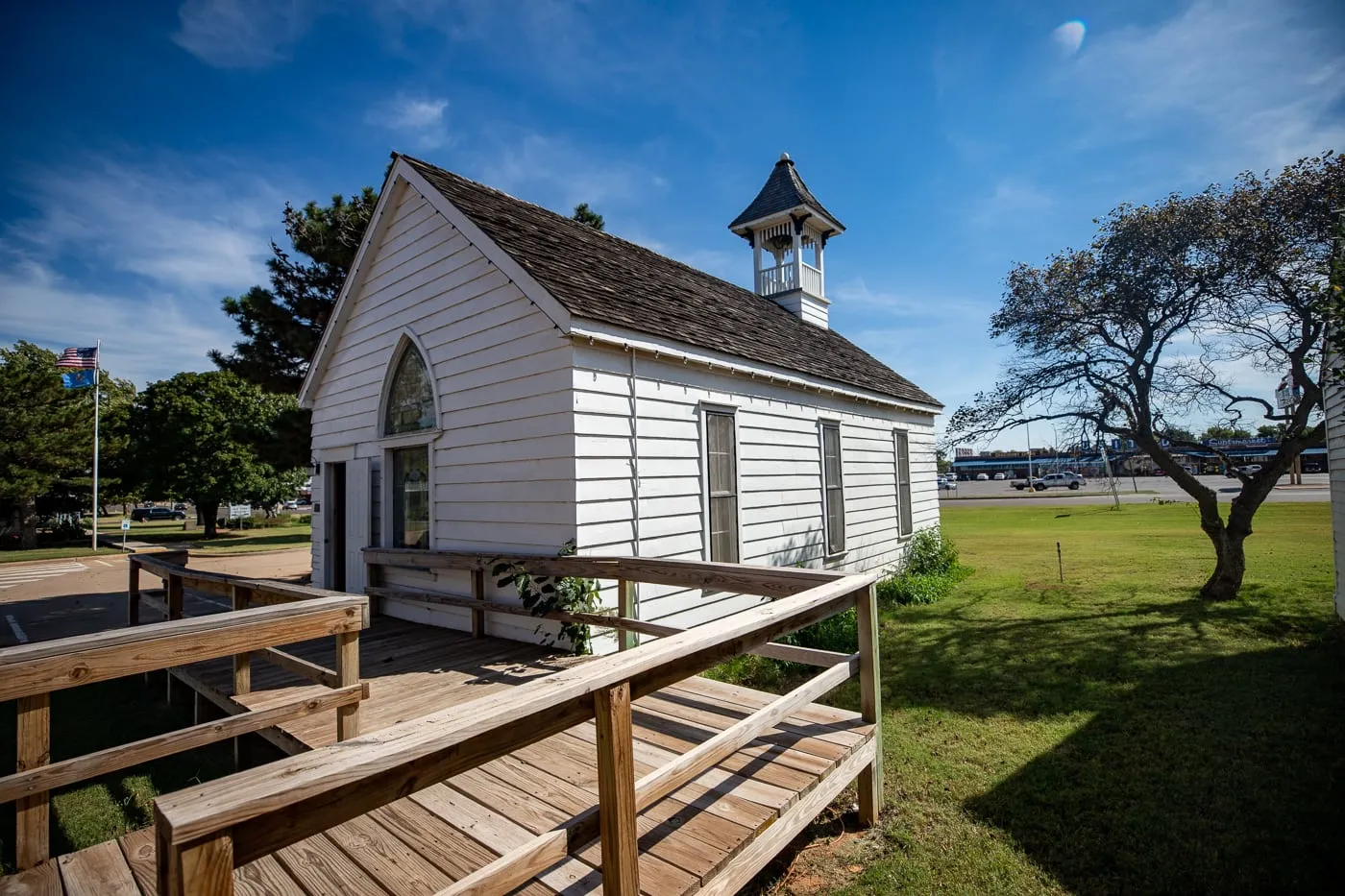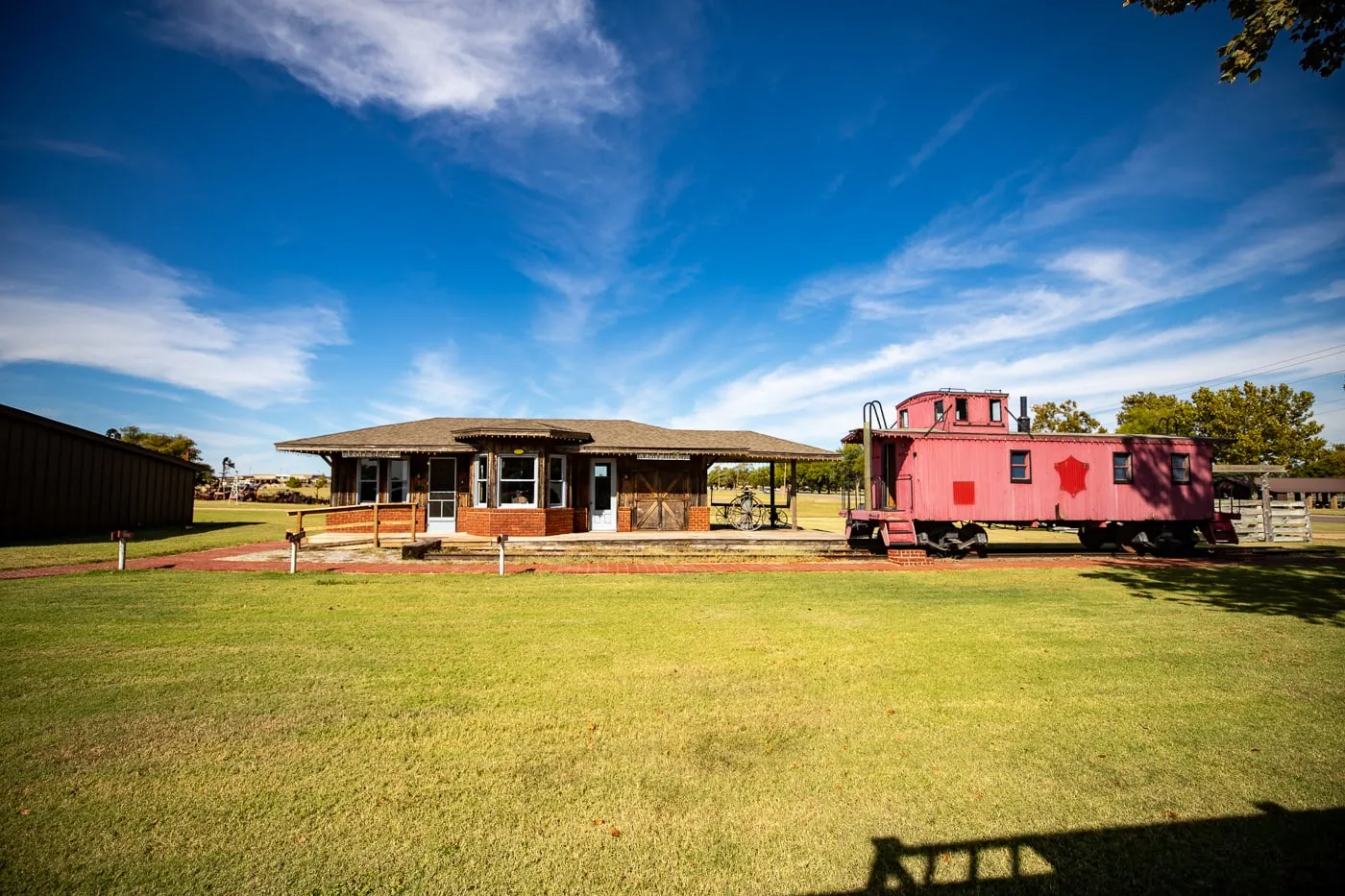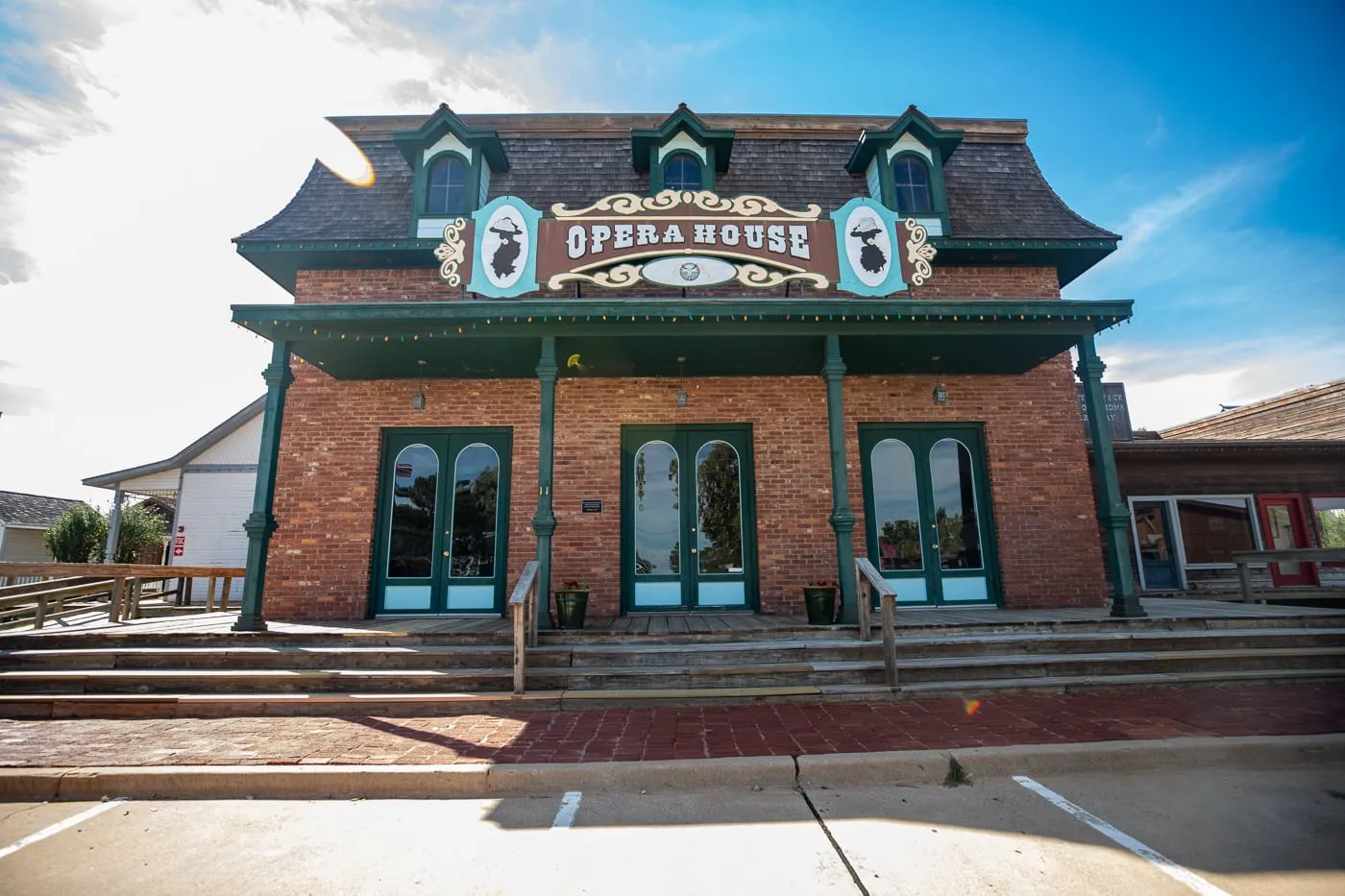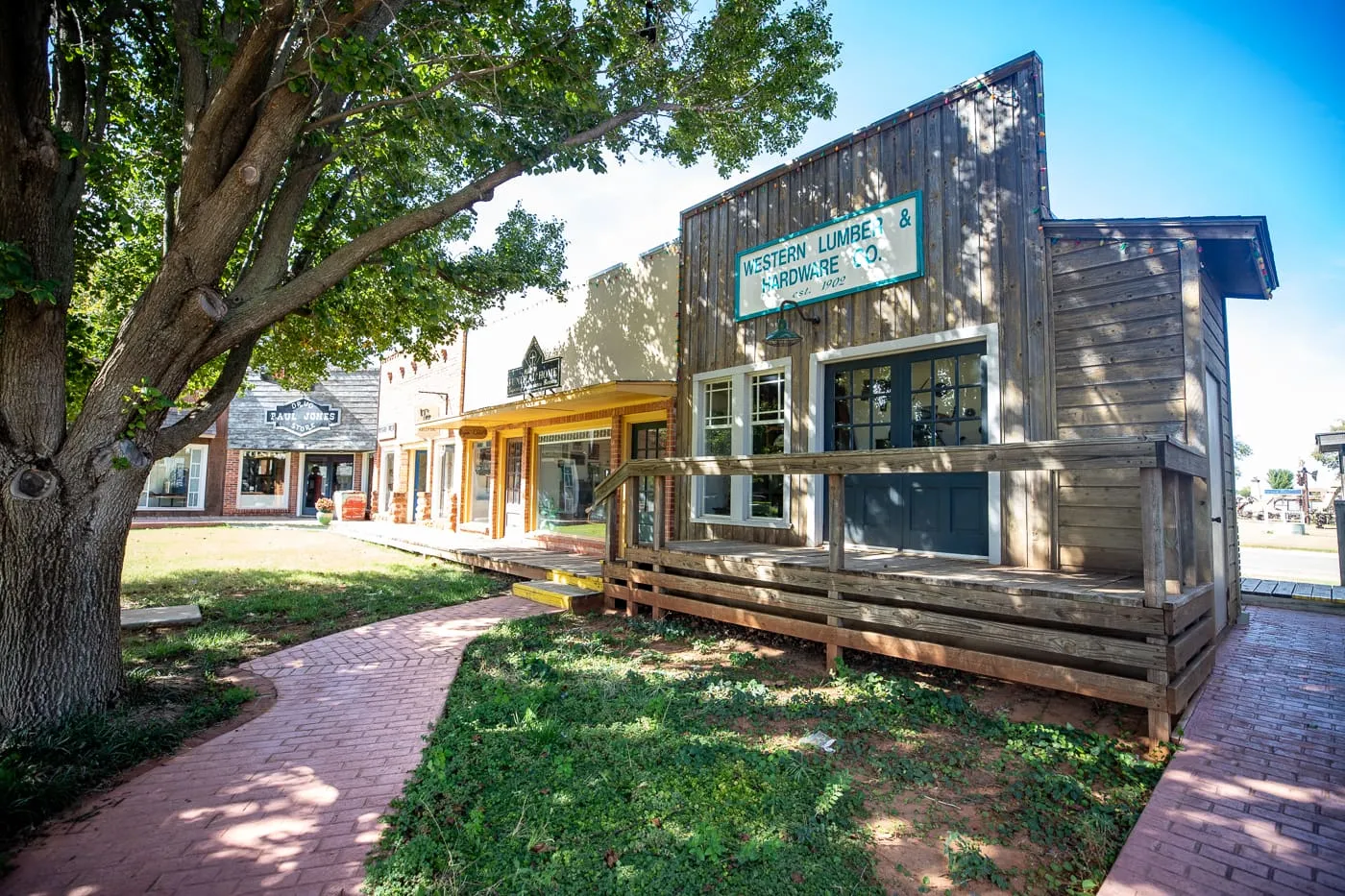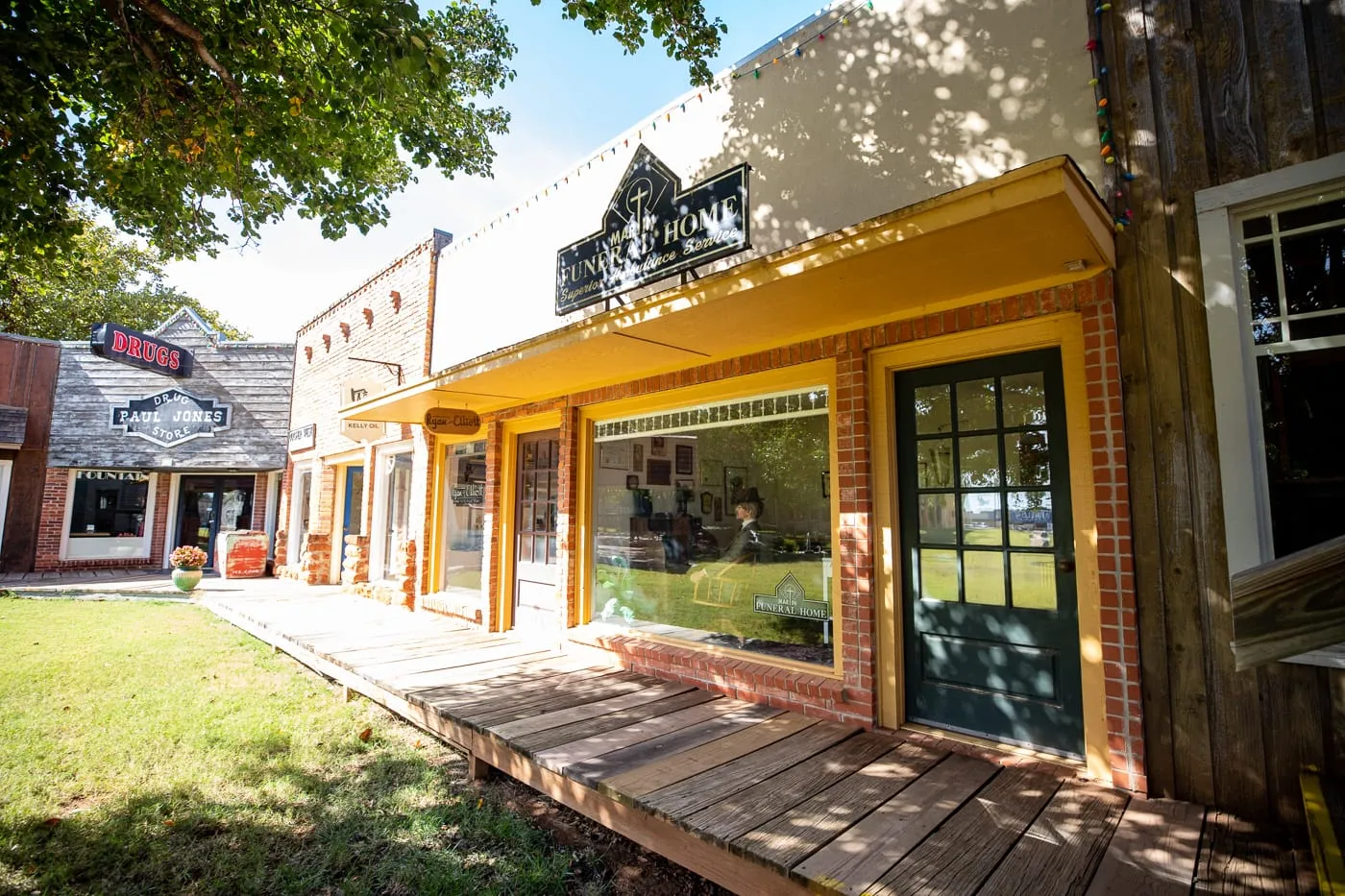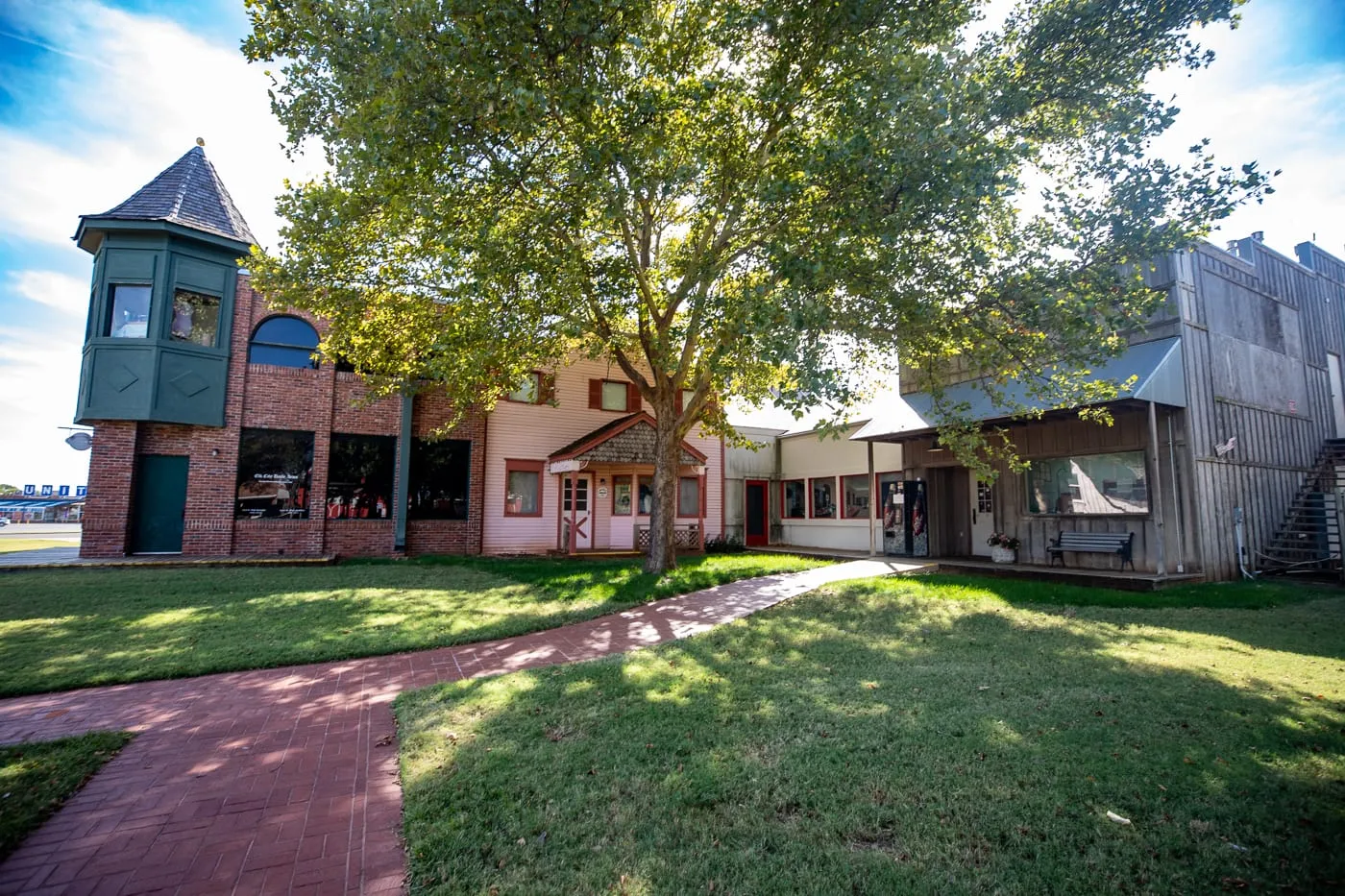 Giant Route 66 Sign
One of the highlights of visiting the National Route 66 Museum is the giant Route 66 sign out front. It's the perfect selfie stop to commemorate your Route 66 road trip. It may or may not be the world's largest Route 66 sign (the Route 66 sign at Route 66 Motorheads Bar and Grill in Springfield, Illinois, measures 32 by 32 feet and is known to be the largest, though measurements for this one aren't available) but it is big and beautiful, especially when lit up in neon at night.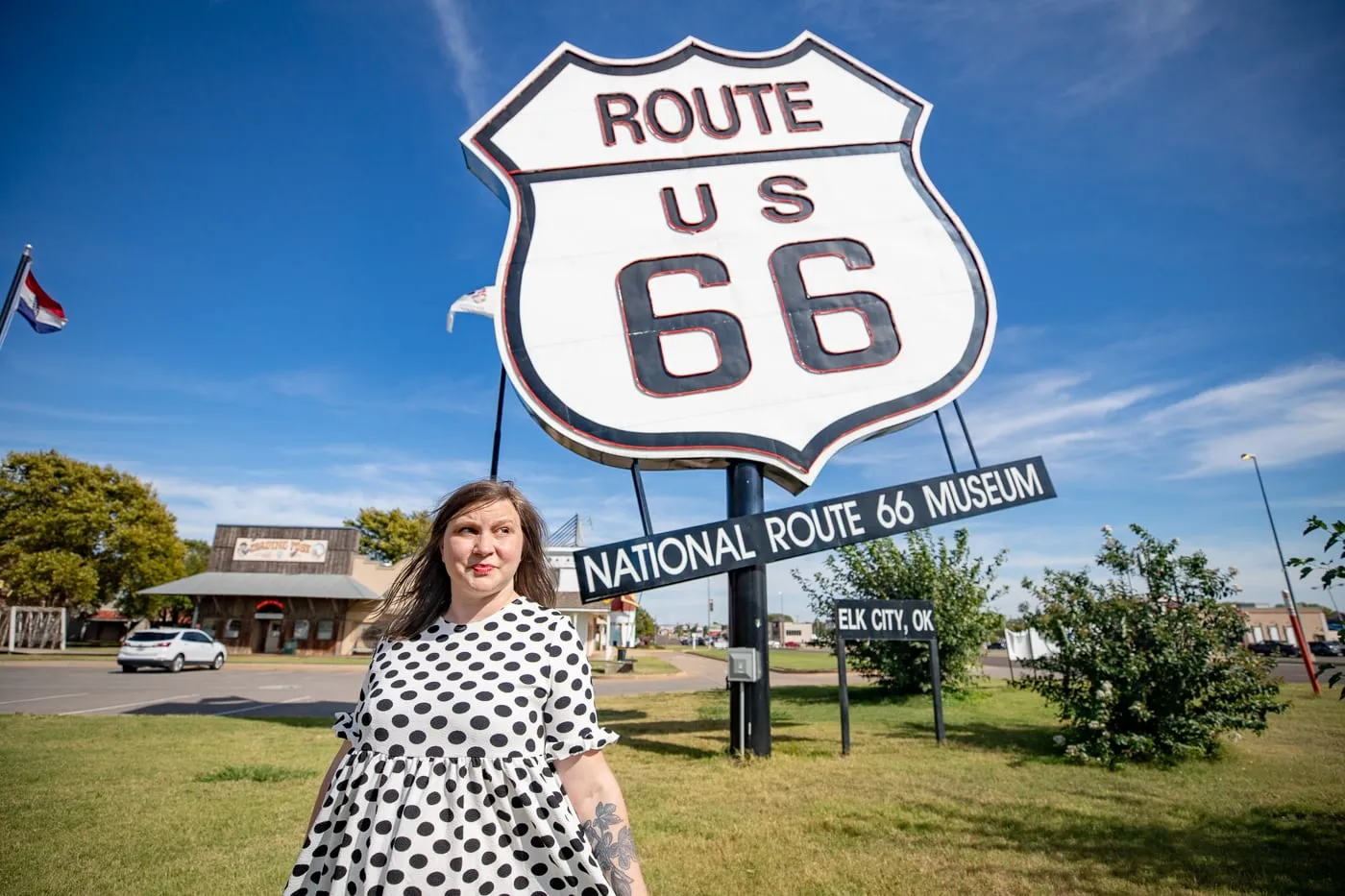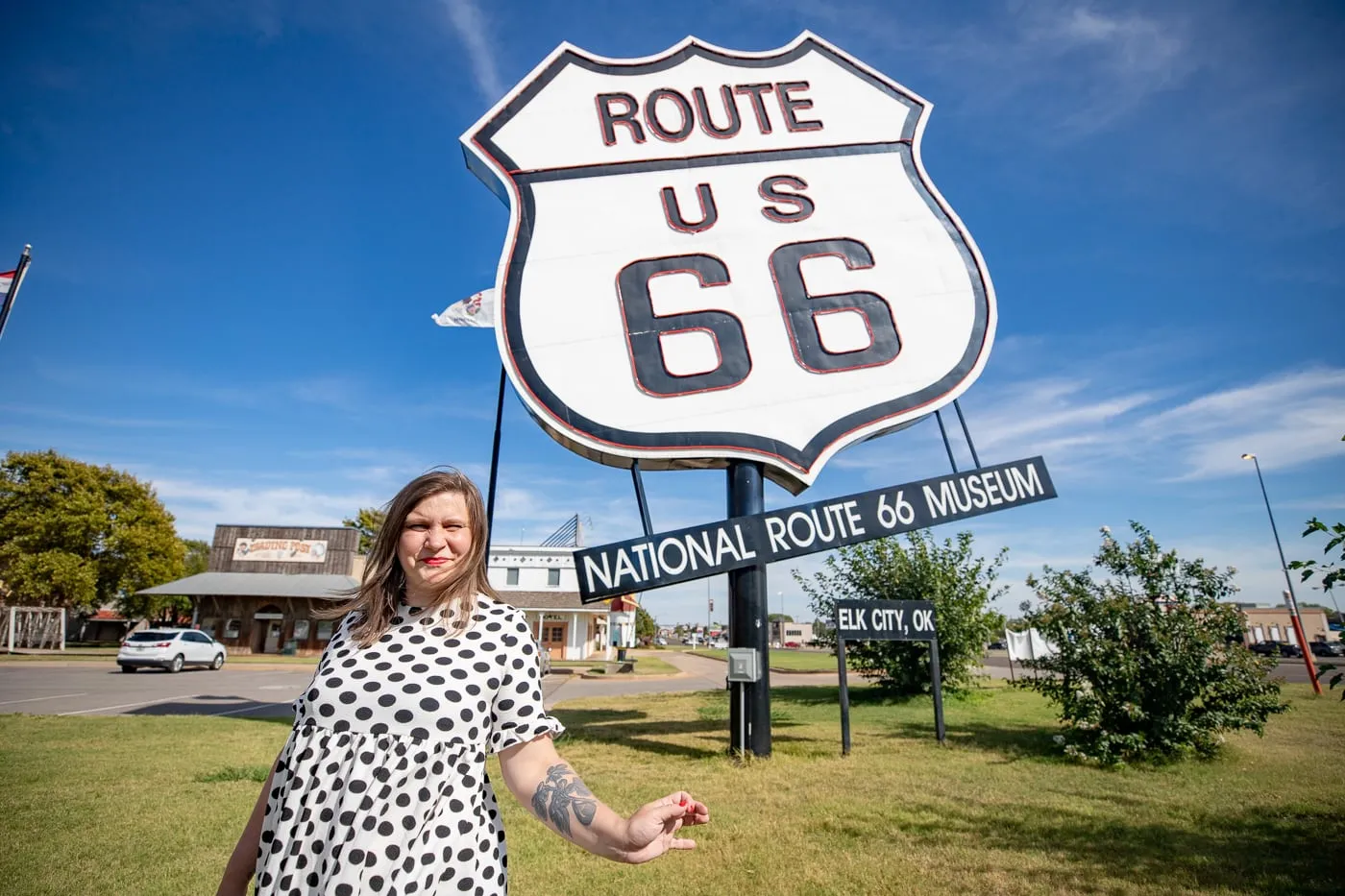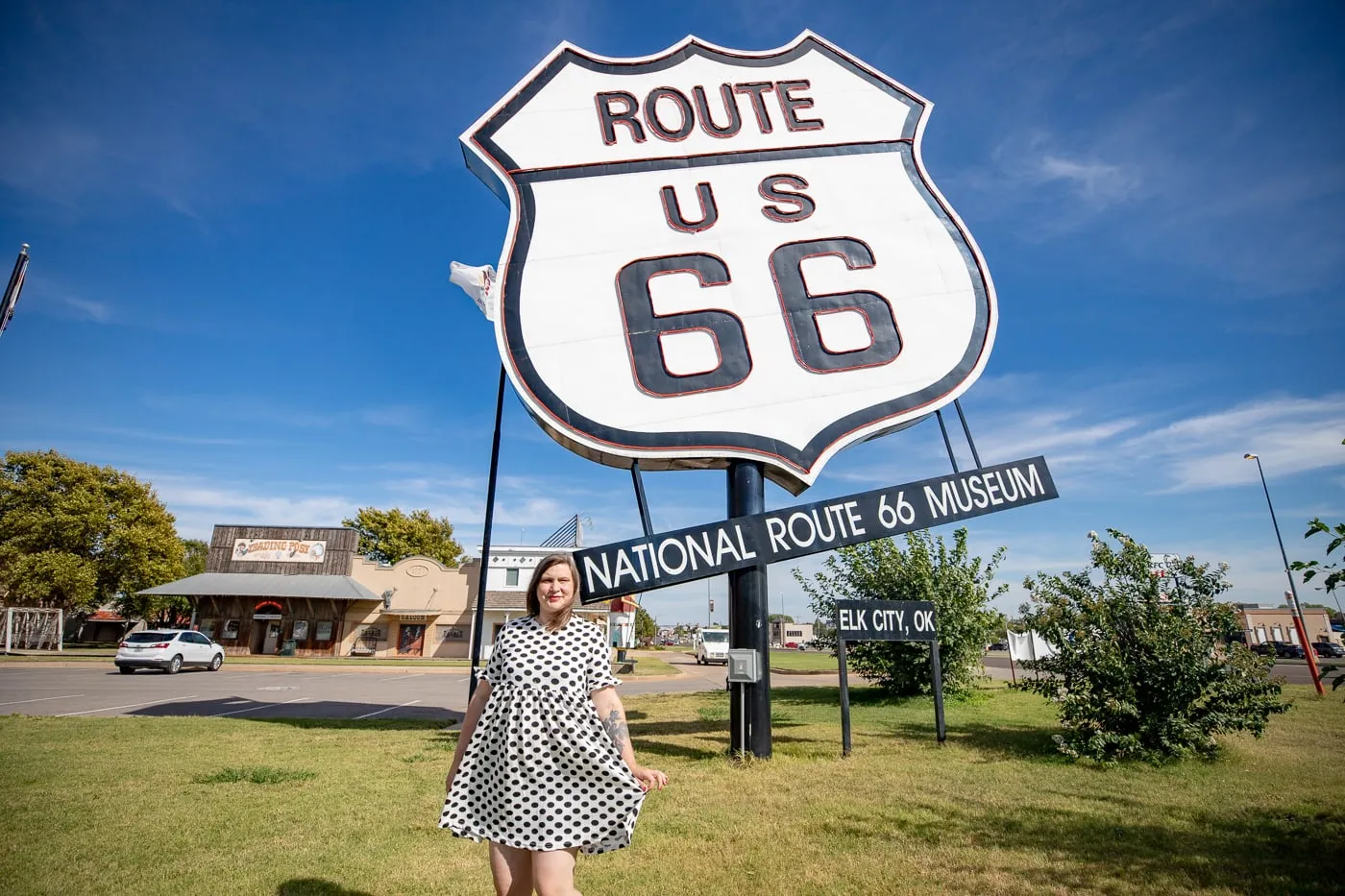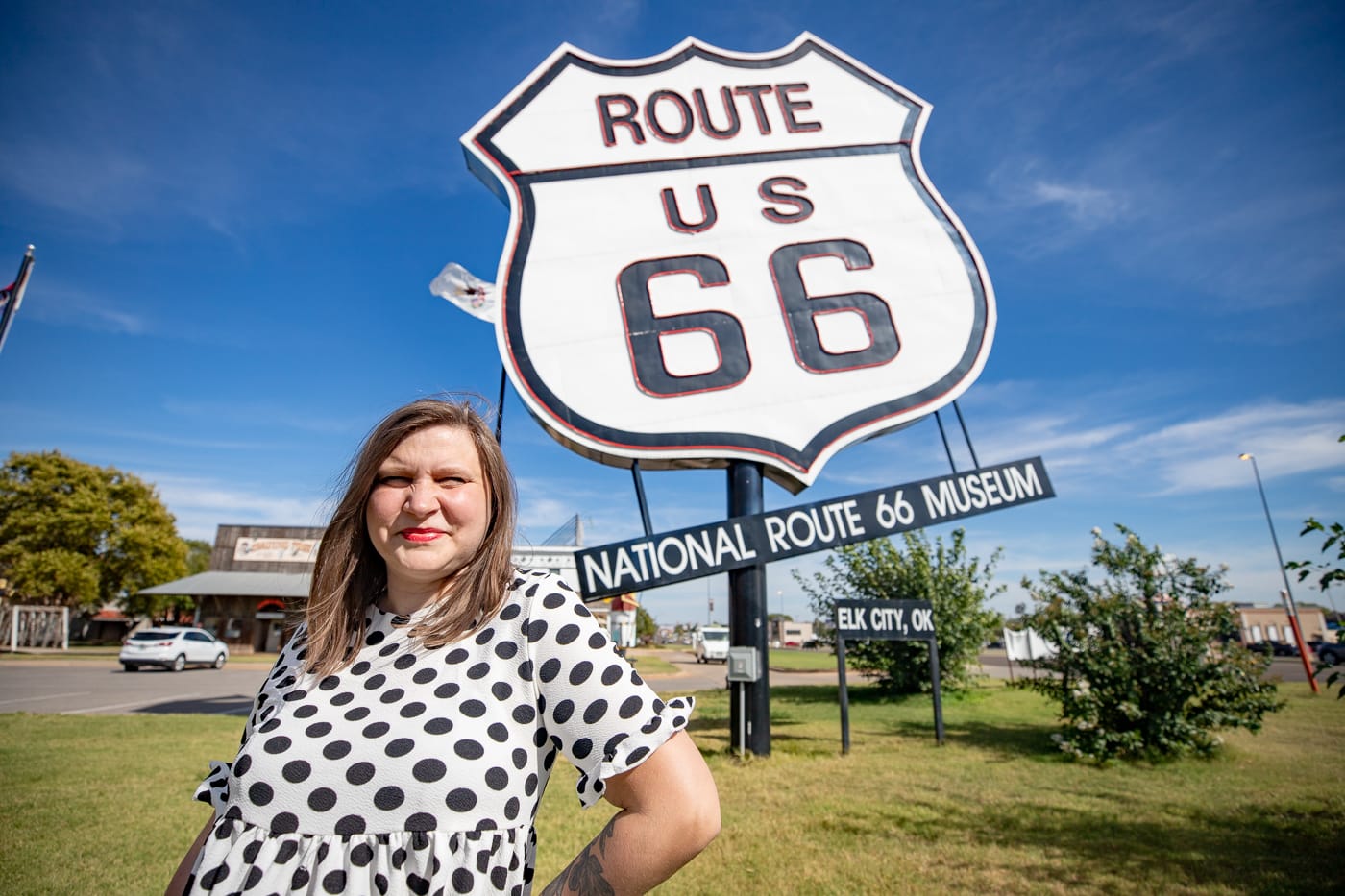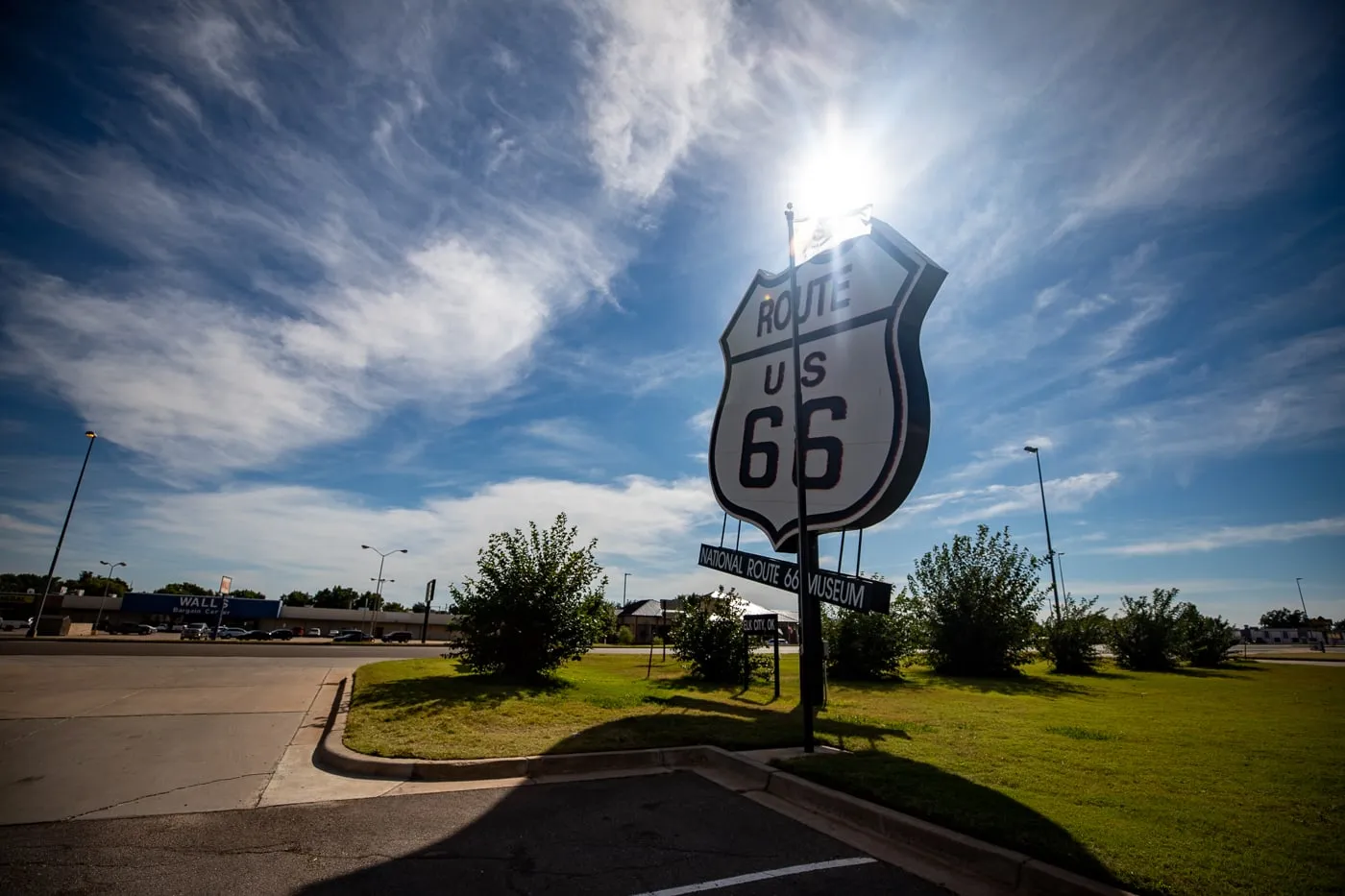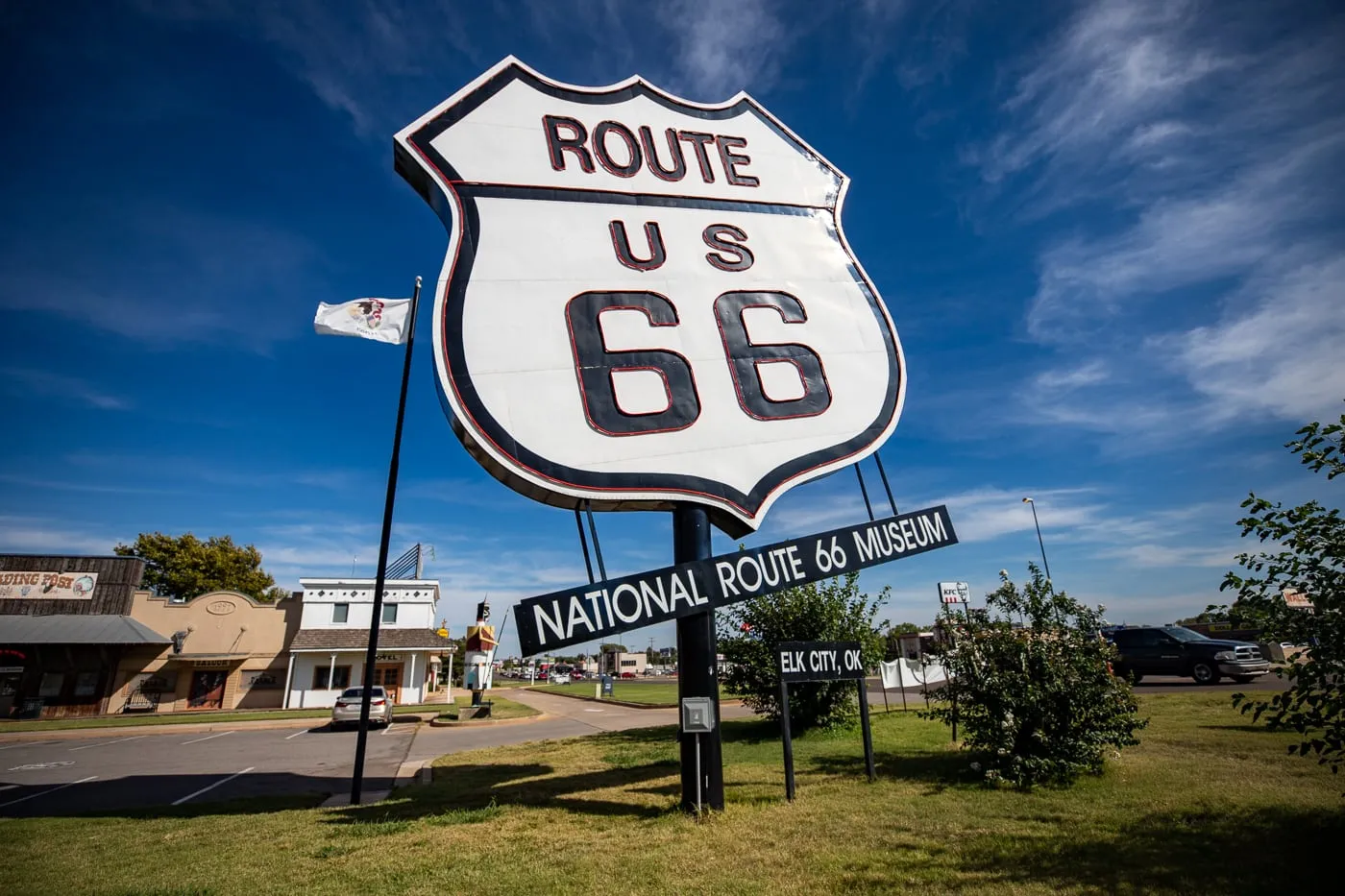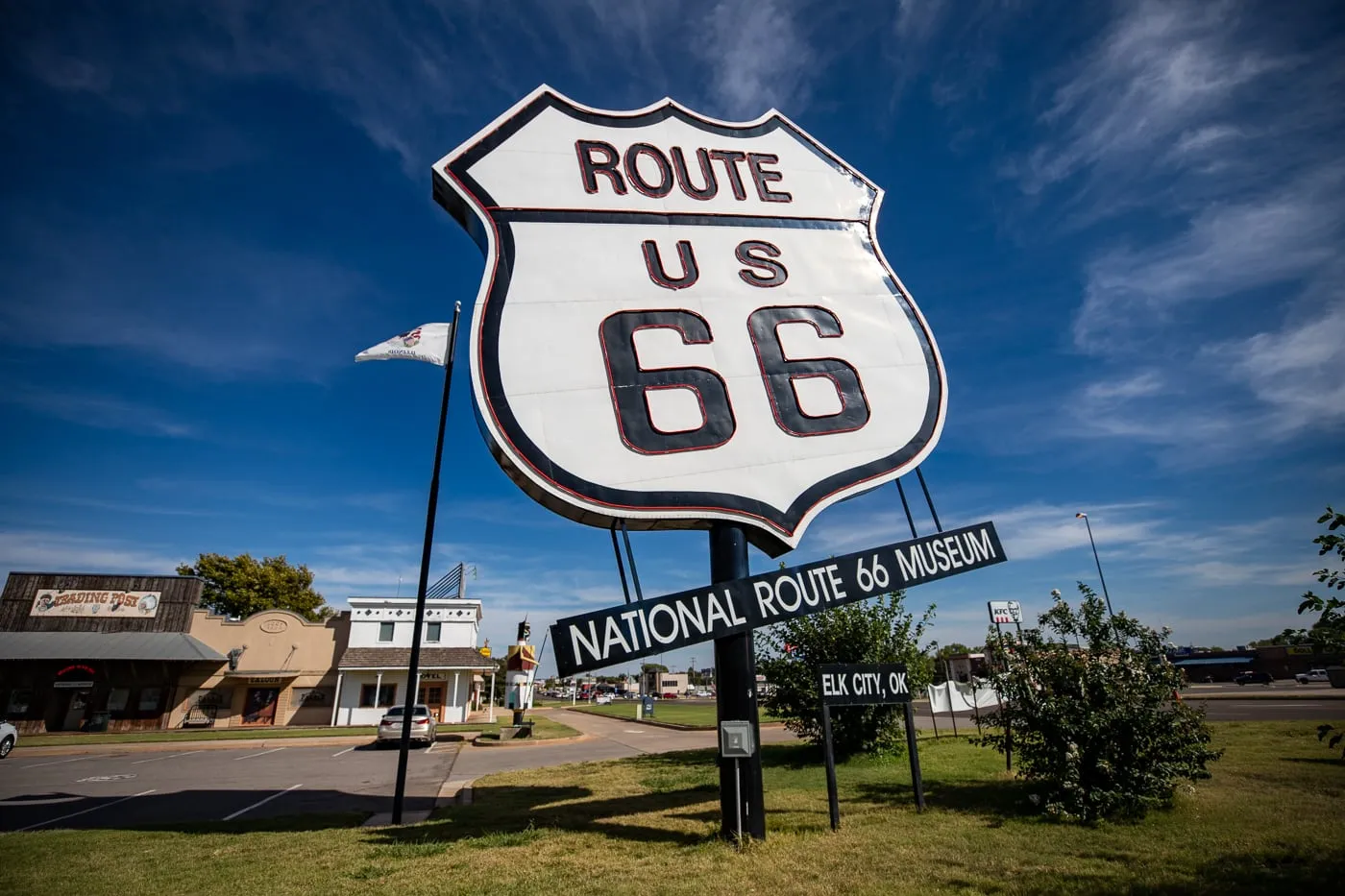 While checking out the best attractions Route 66 in Oklahoma, also look for the Crossroads Of America sign, El Reno Mother Road Monument, the 66 Bowl sign at Rt 66 Bowl, the One Room Jail in Texola, and the Oklahoma Route 66 Museum.
National Route 66 Museum in Elk City, Oklahoma
Address: 2717 W 3rd St, Elk City, OK 73644
Cost: Adults $5, AAA and Age 60+ $4, Children 6-16 $4, Under 5 free, group discounts available
Regular hours: Monday – Saturday 9am-5pm, closed Saturday
Extended Hours (Memorial Day – Labor Day): Monday – Saturday 9am-5pm, Sunday 1pm-5pm
Closed New Year's Day, Easter, Day Before Thanksgiving, Thanksgiving, Christmas Eve and Christmas Day
Pin this Oklahoma Route 66 museum: