You might call this big man the golden child of roadside attractions. Meet the Golden Driller statue in Tulsa, Oklahoma.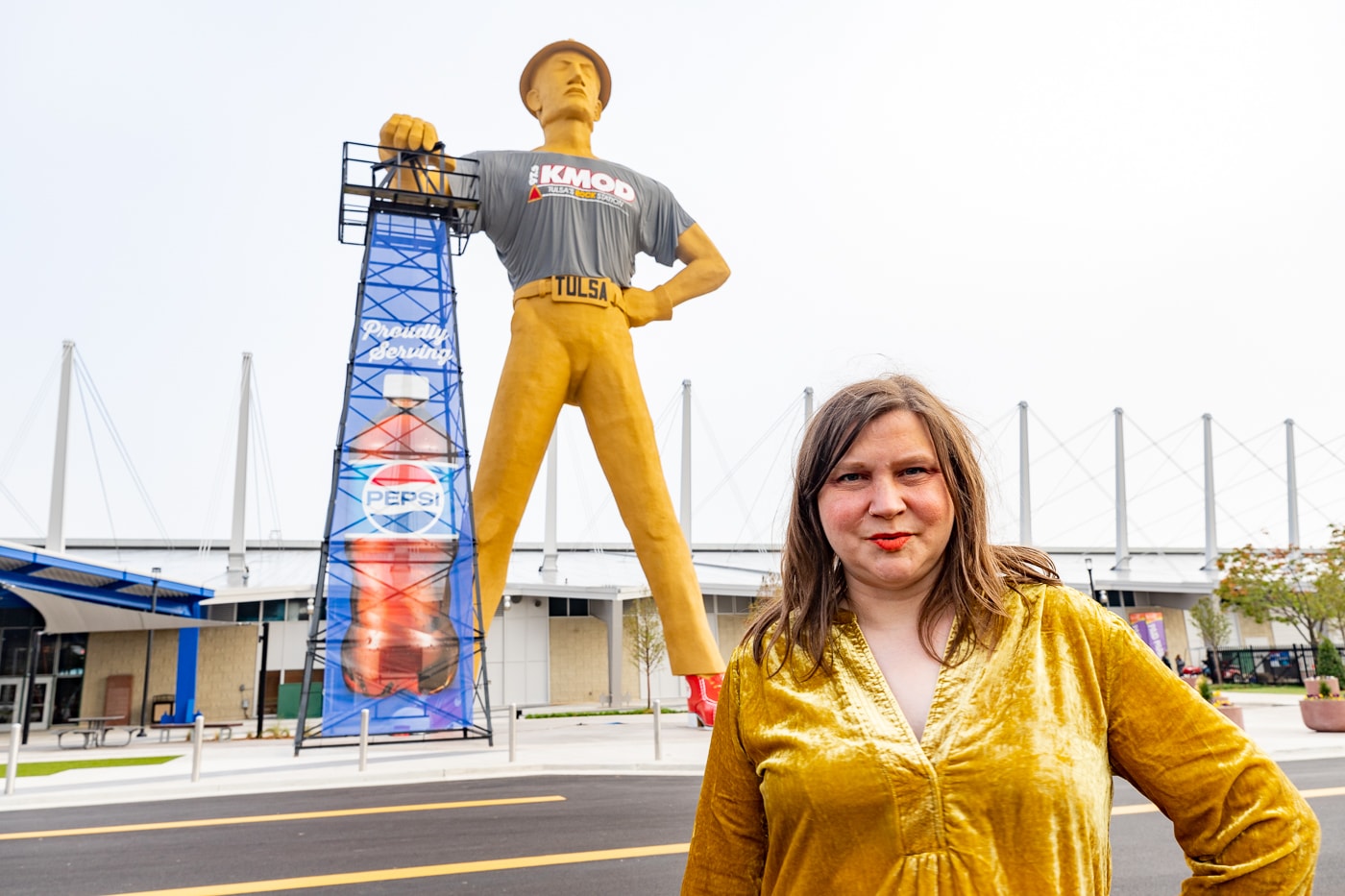 The Golden Driller was first brought to Tulsa (then known as the "oil capital of the world") from a Texas oilfield supplier for a trade show at the Tulsa State Fairgrounds. Two smaller versions were brought over in years previously but this one, the largest at 76 feet tall, was installed permanently in 1966. In 1979, the Texas company abandoned the statue, the city adopted it, and Oklahoma named it their official state monument.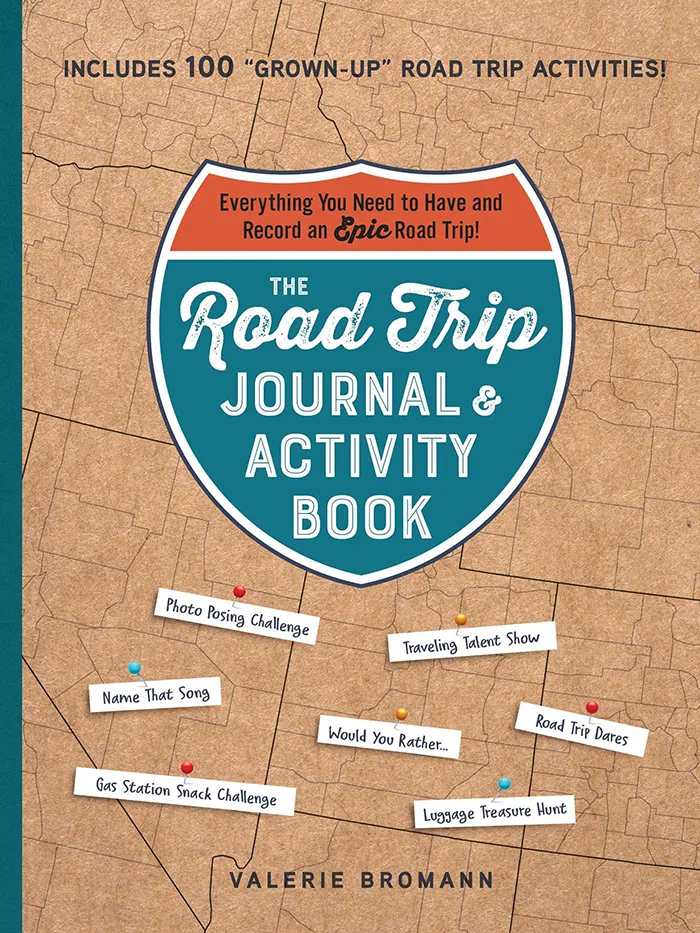 The Road Trip Journal & Activity Book
Everything You Need to Have and Record an Epic Road Trip!
Enjoy fun games and challenges to pass the time on your next road trip and have a keepsake to look back on for years to come with this entertaining must-have for your next vacation.
The Golden Driller stands at 75-feet tall, weighs 43,500 pounds, and is made from a steel frame covered in concrete and plaster. Across his belt buckle is a giant printed TULSA. Glowing with mustard-yellow paint, this giant sculpture is a must-see Oklahoma Route 66 roadside attraction to visit on a road trip or Tulsa vacation.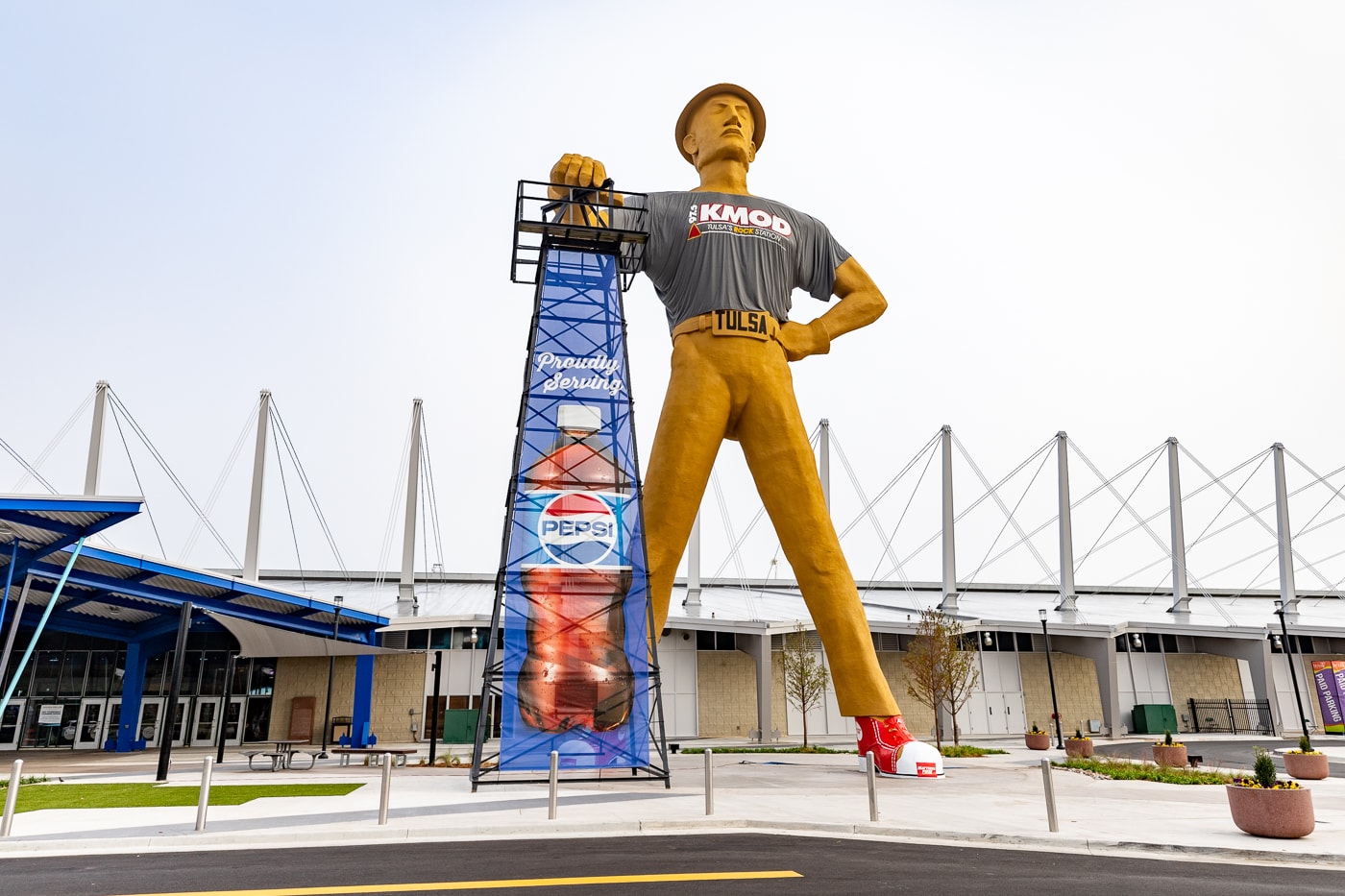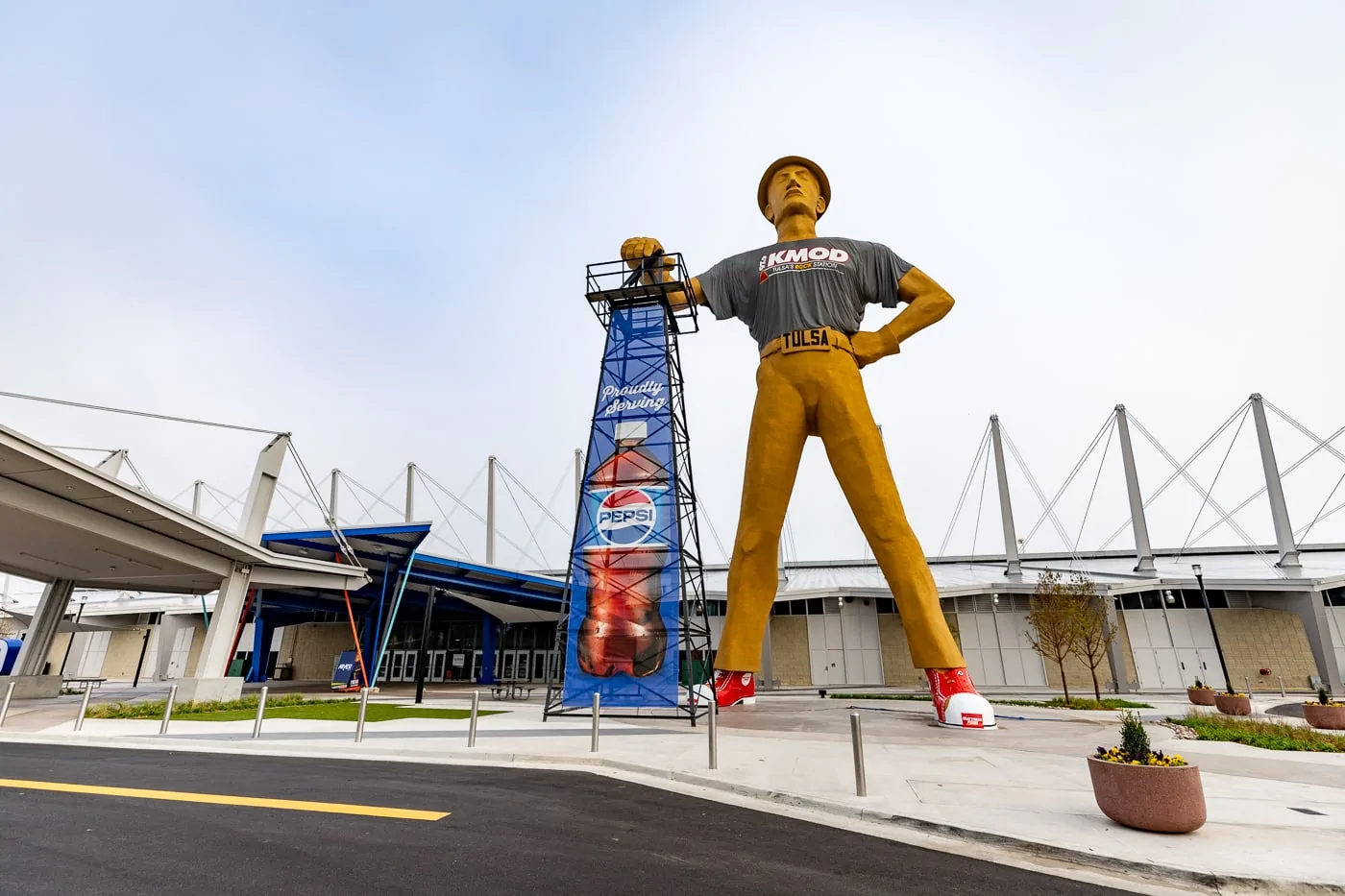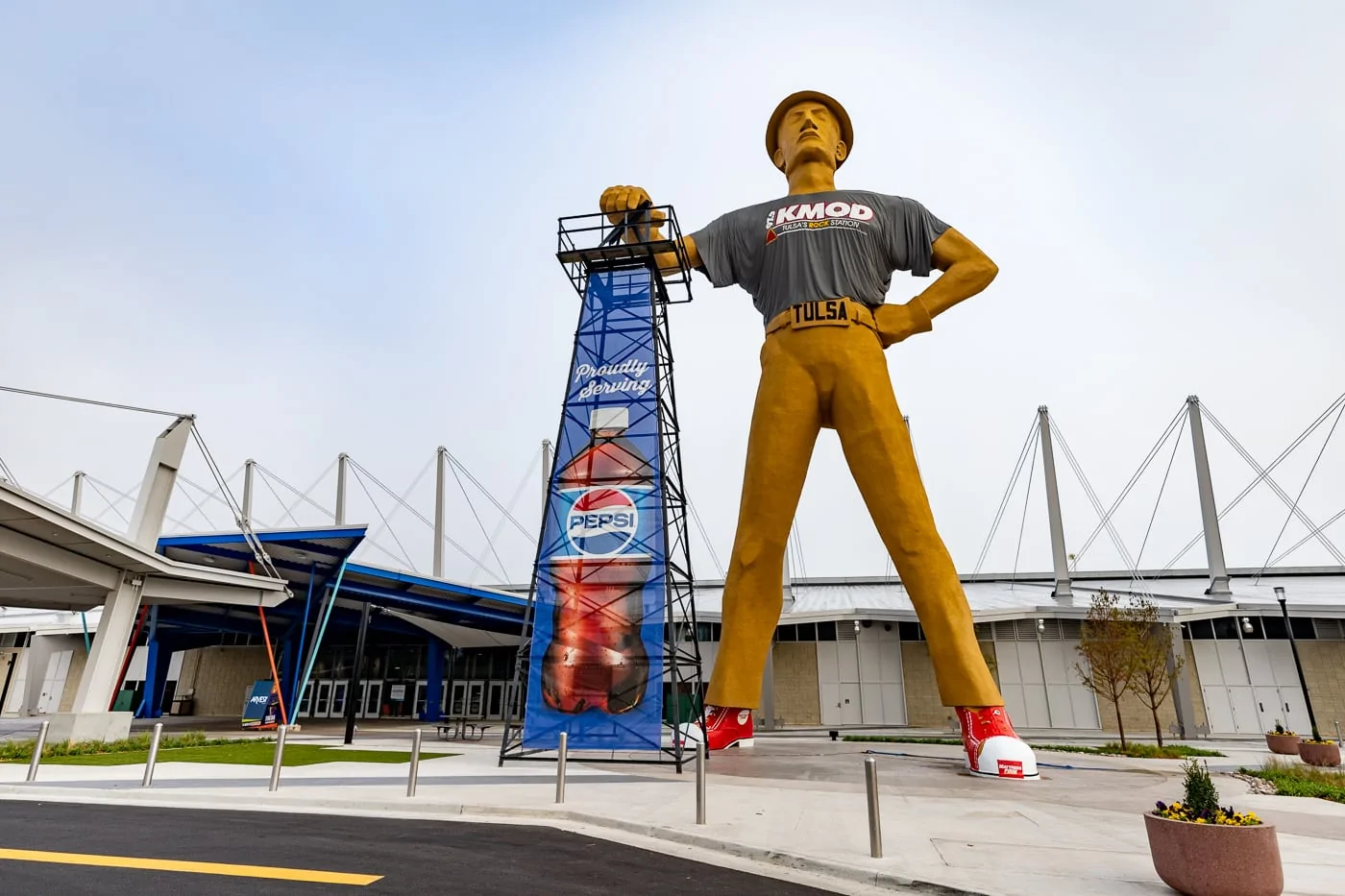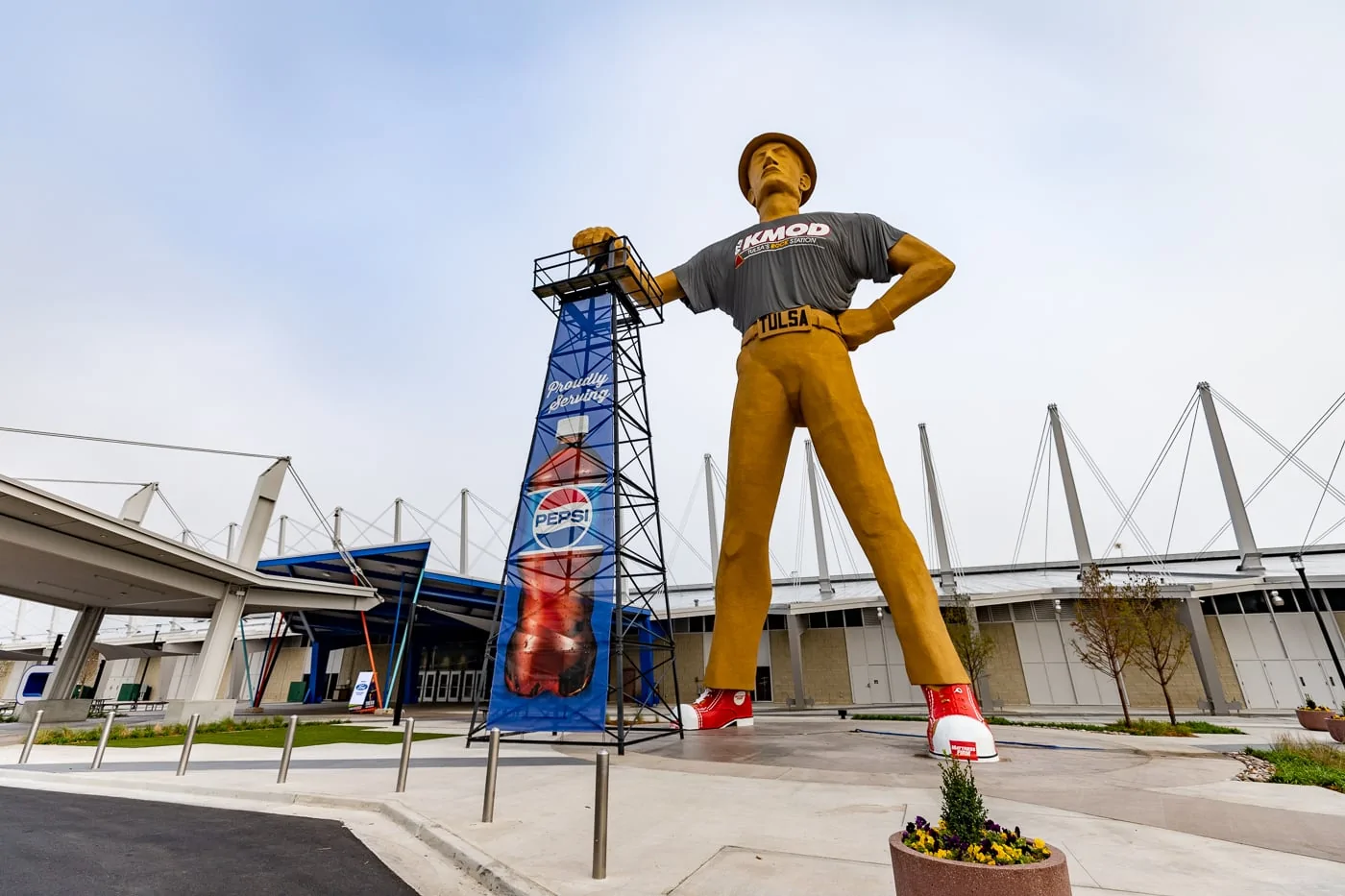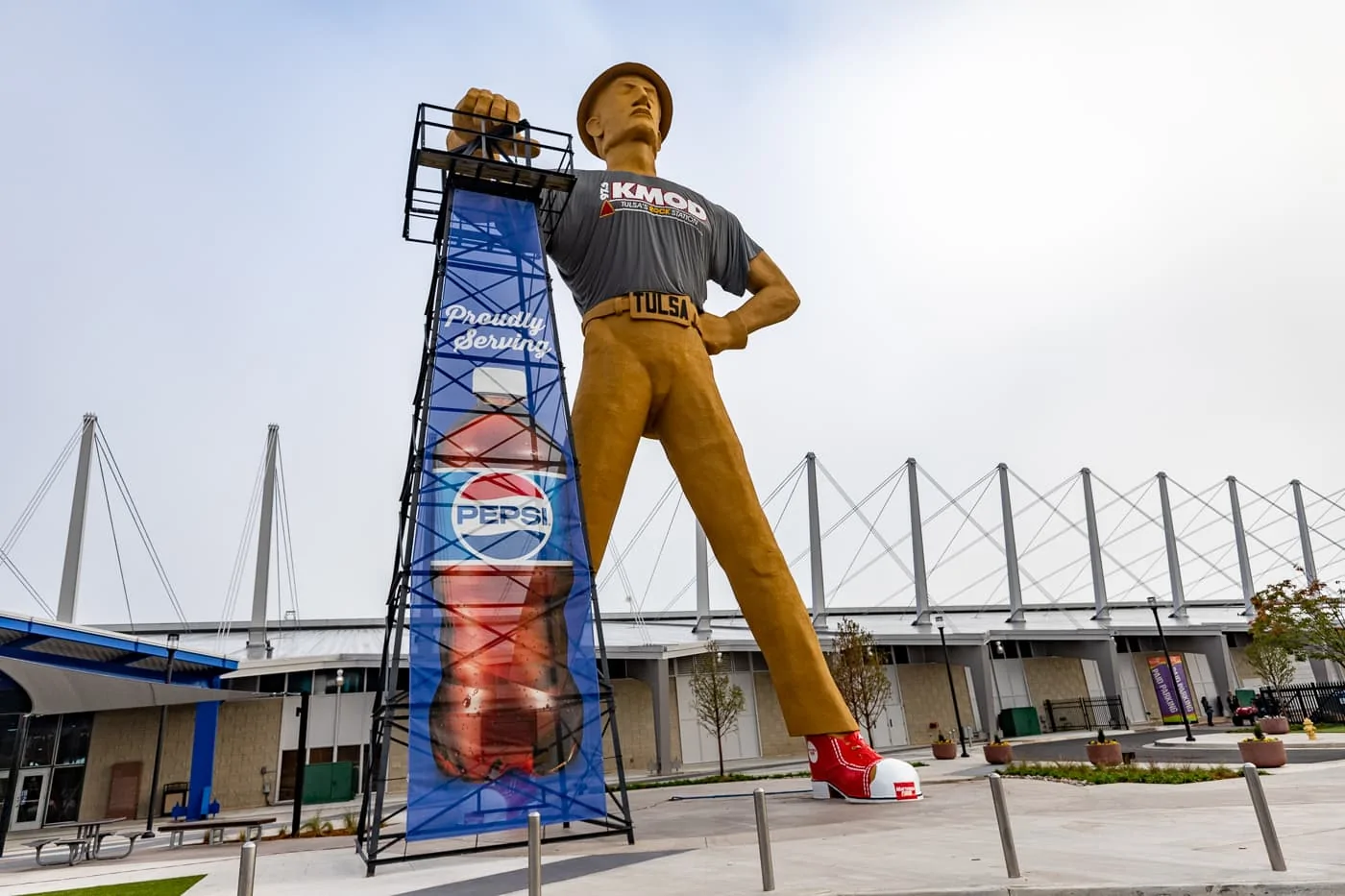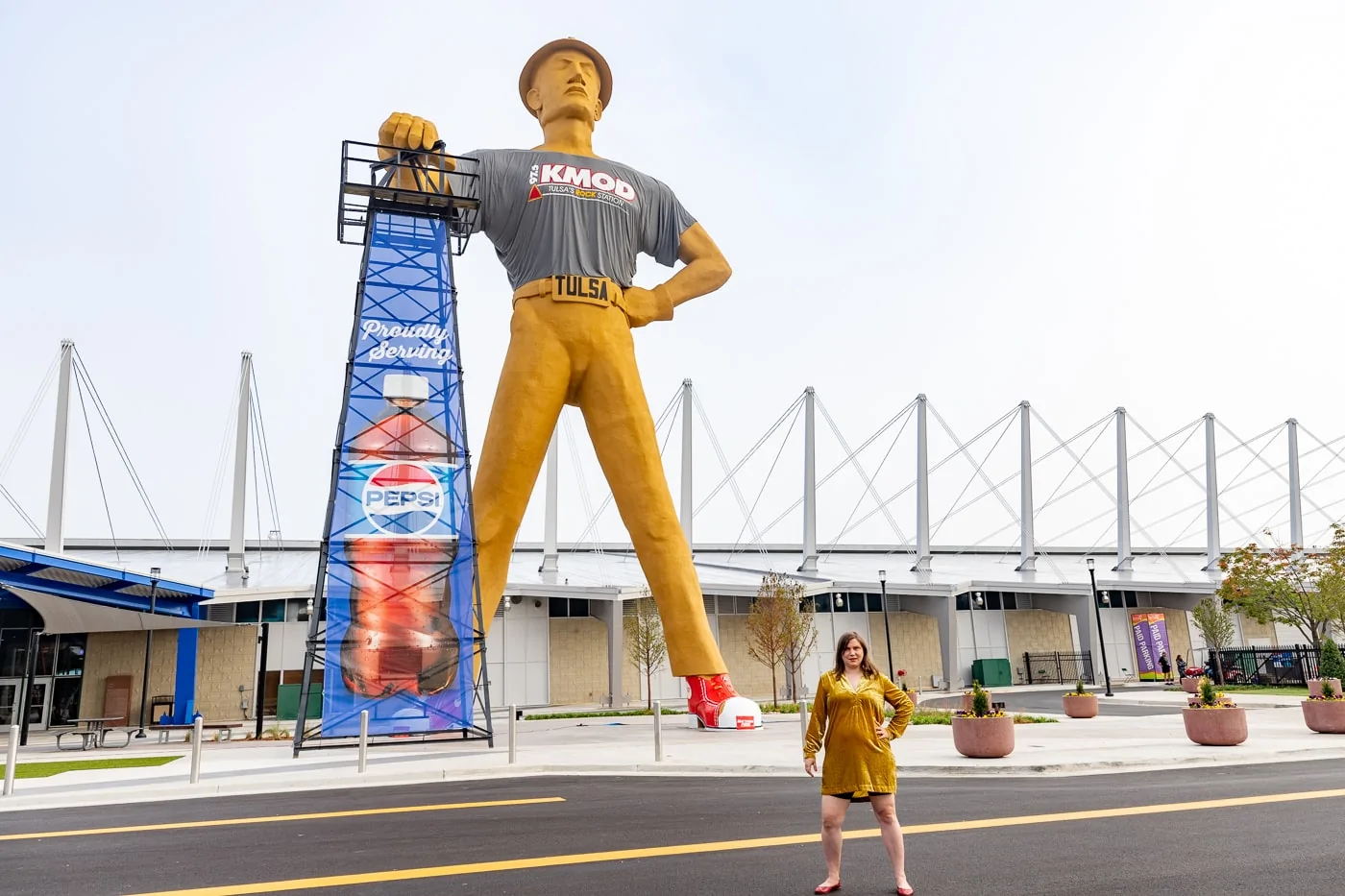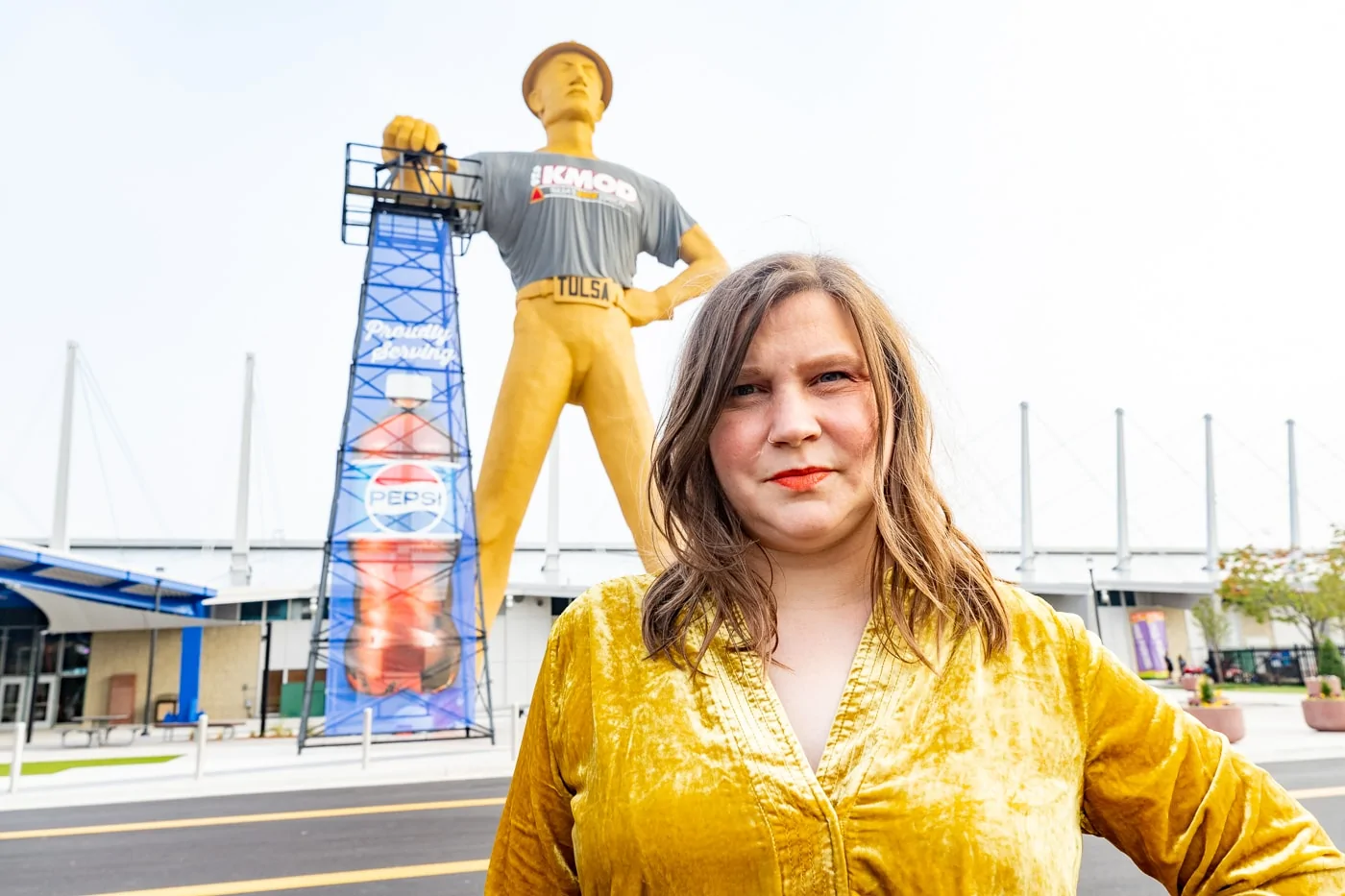 While visiting Tulsa, be sure to check out these other popular roadside attractions: Cyrus Avery Centennial Plaza, the Meadow Gold Sign, and Buck Atom's Cosmic Curios on 66.
Golden Driller Statue
Address: Tulsa Expo Center, 4145 E 21st St, Tulsa, OK 74114
Cost: Free to See
Hours: Always Visible
Pin this Tulsa, Oklahoma roadside attraction: