Are you looking for a unique place to stay on Route 66? The answer might just be written in the stars. Or, at least in Tulsa, Oklahoma. A stay at Buck's Cosmic Crash Pad on Route 66 will leave you feeling over the moon.
Buck's Cosmic Crash Pad on Route 66 is a unique AirBNB located right behind Buck Atom's Cosmic Curios souvenir shop on Historic Route 66. Shop owner Mary Beth Babcock opened the Route 66 AirBNB in 2020 and it quickly became a popular stay, even earning a place on AIrBNB's own list of "the quirkiest roadside curiosities to inspire your next road trip."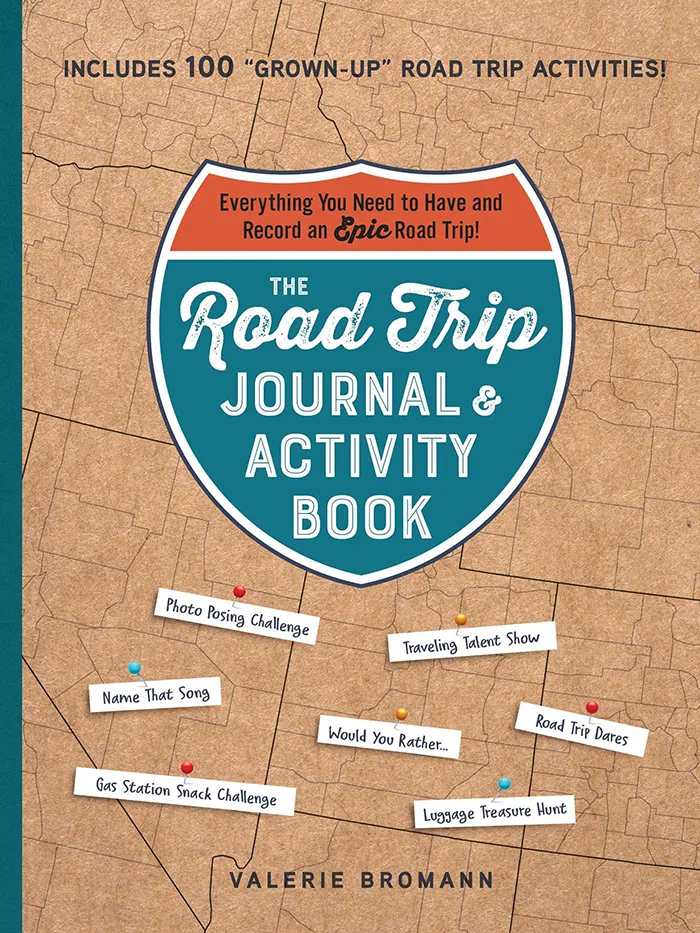 The Road Trip Journal & Activity Book
Everything You Need to Have and Record an Epic Road Trip!
Enjoy fun games and challenges to pass the time on your next road trip and have a keepsake to look back on for years to come with this entertaining must-have for your next vacation.
The three bedroom space has 4 beds and can house up to 6 guests (but it's perfect for a solo traveler like myself as well!). There's one king bed, a double bed, and a couple of twins. And no one will feel left out as each of the rooms faces something fun to see, whether it's a Route 66 roadside attraction, a neon sign, or the Buck Atom muffler man himself.
The Tulsa AirBNB also has a fully-equipped kitchen, an office space, a living room with a TV and record player, and more.
The 1917 home is carefully decorated with a quirky mid-century modern meets Route 66 meets Tulsa pride meets space cowboy look. The space is considered a "living gallery" with curated artwork and accessories, many of which are for sale. 
Buck's Cosmic Crash Pad is conveniently located to many of Tulsa's roadside attractions, including the Meadow Gold sign, the Tulsa Driller, and, of course, the Buck Atom: Space Cowboy Muffler Man. It's also convenient to downtown Tulsa, the Mother Road Market, the Gathering Place, and Philbrook Museum, along with restaurants, art galleries, and more!
At $137 a night it's a perfect choice for any traveler in a party of one to six! 
If the stars align on your Route 66 road trip and you're looking for a place to hang your cowboy hat for a night or two look no further than Buck's Cosmic Crash Pad on Route 66.
Explore Buck's Cosmic Crash Pad on Route 66 – Tulsa, Oklahoma AirBNB
Main Bedroom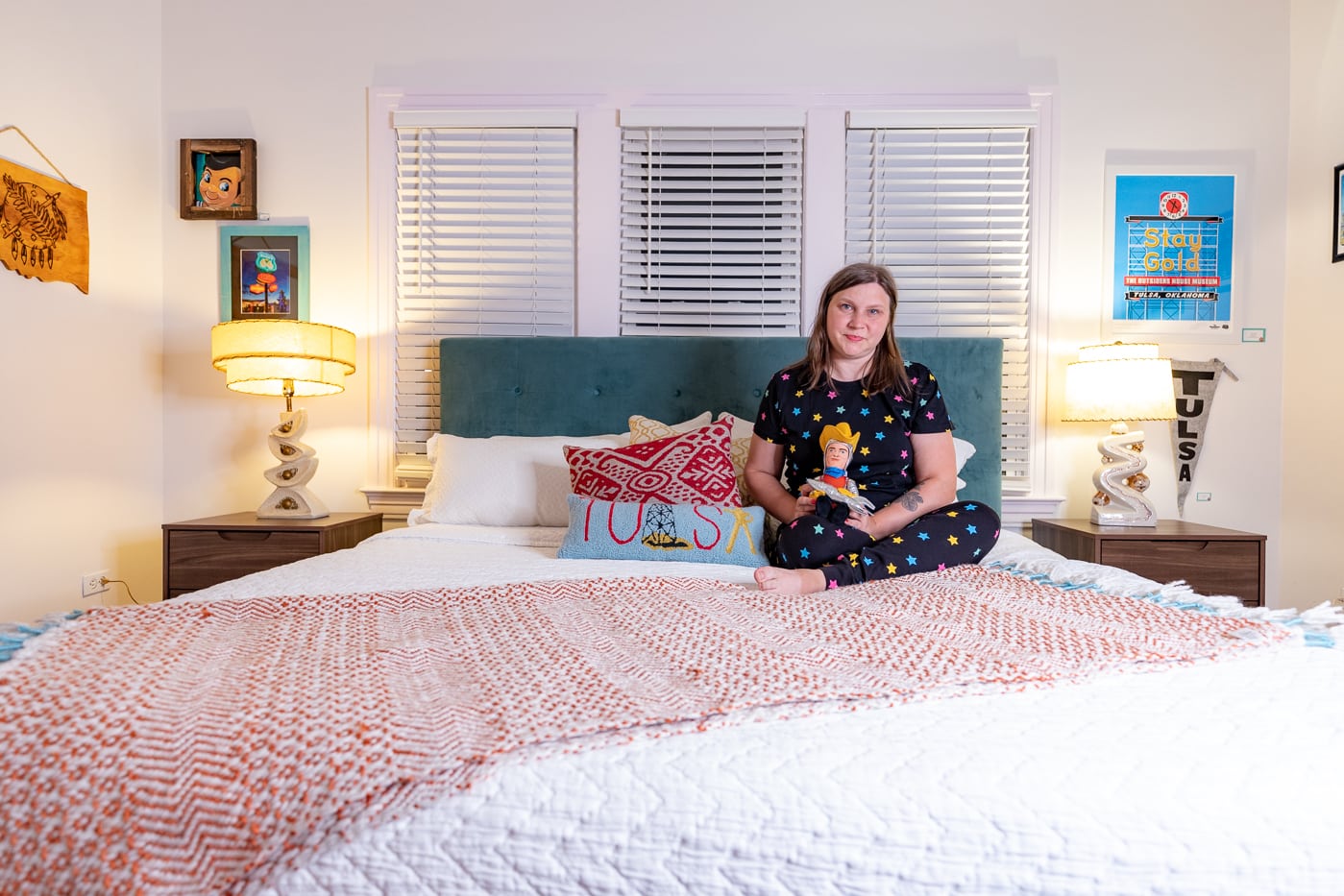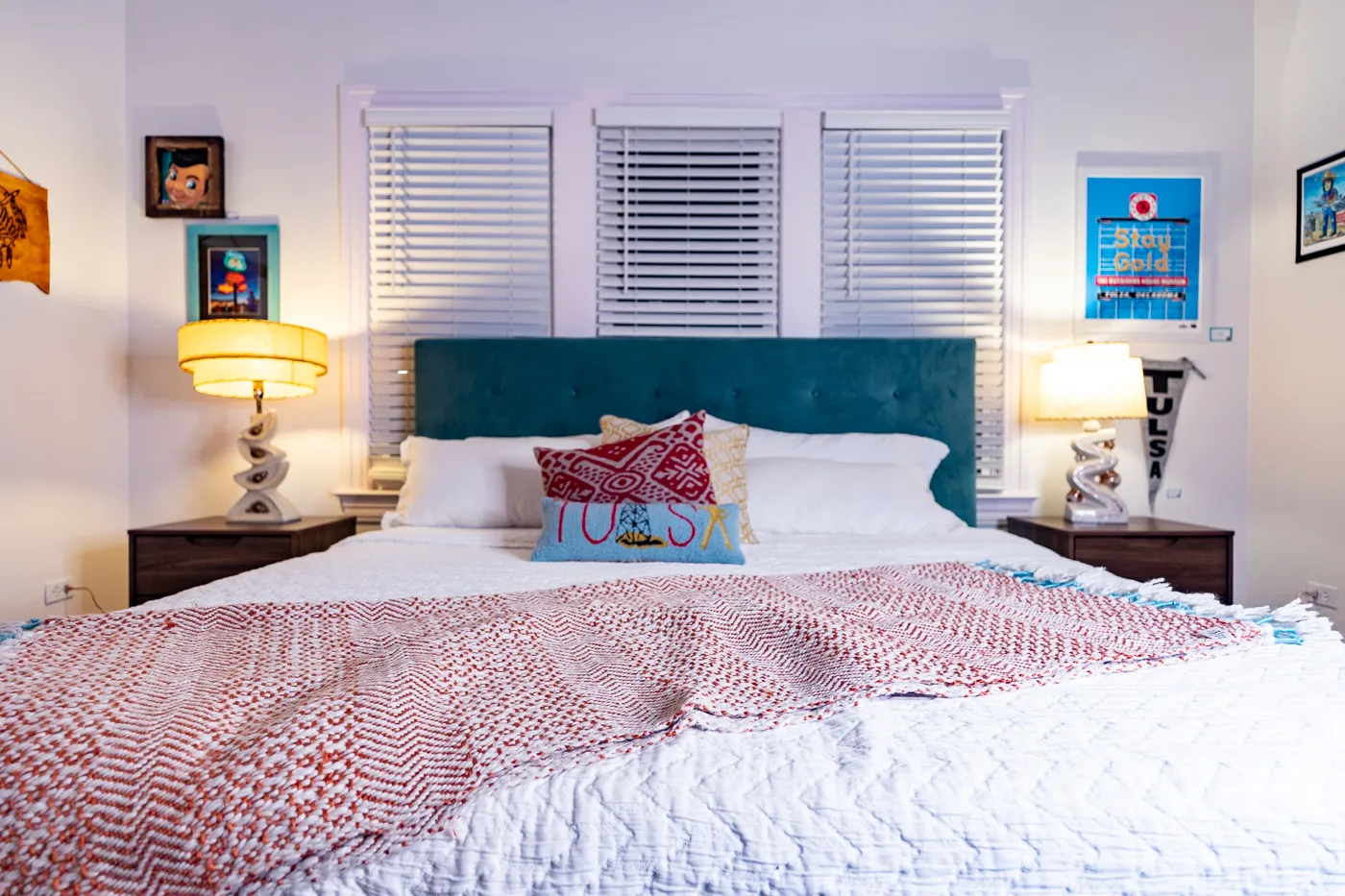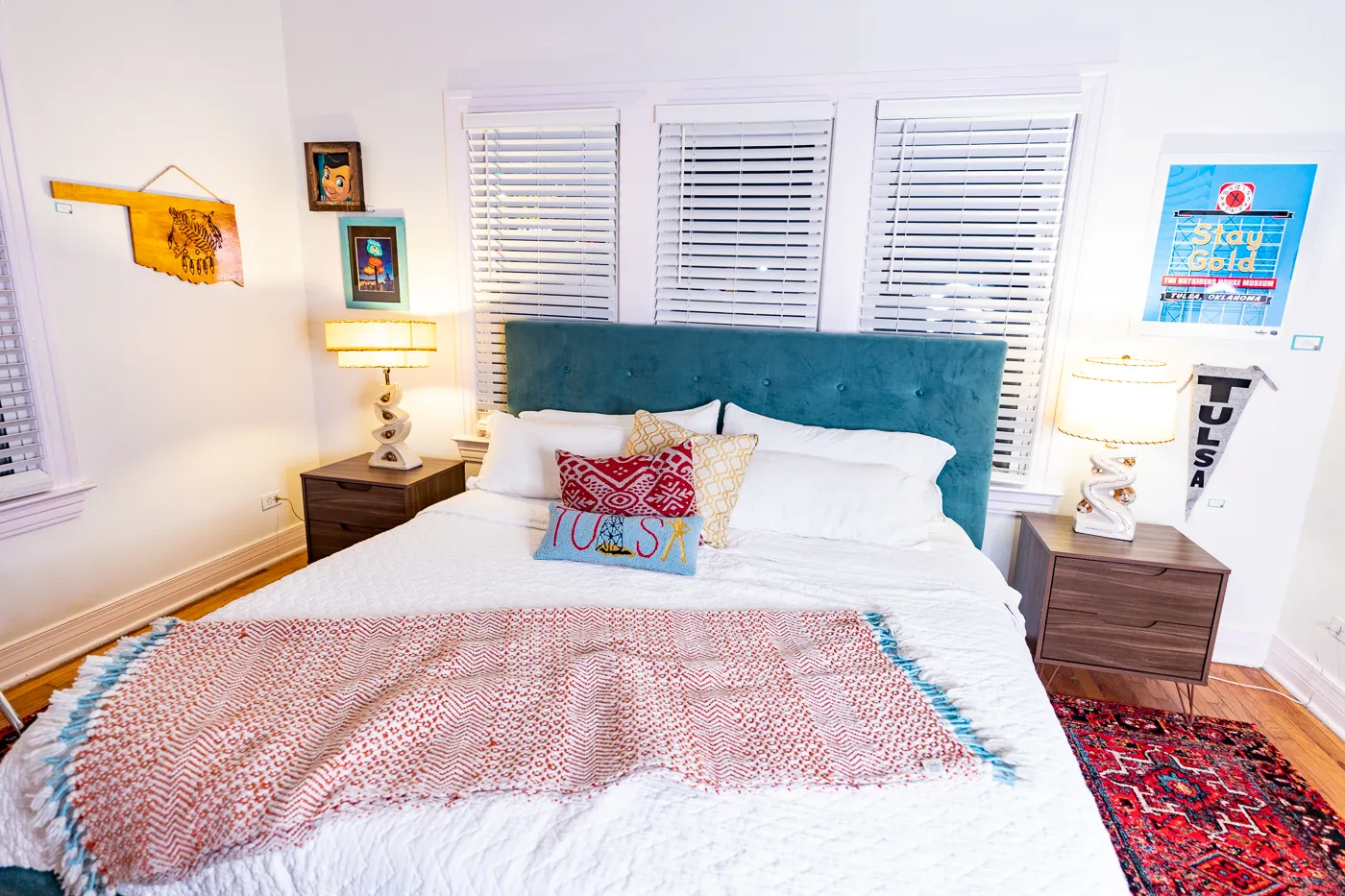 Double Bedroom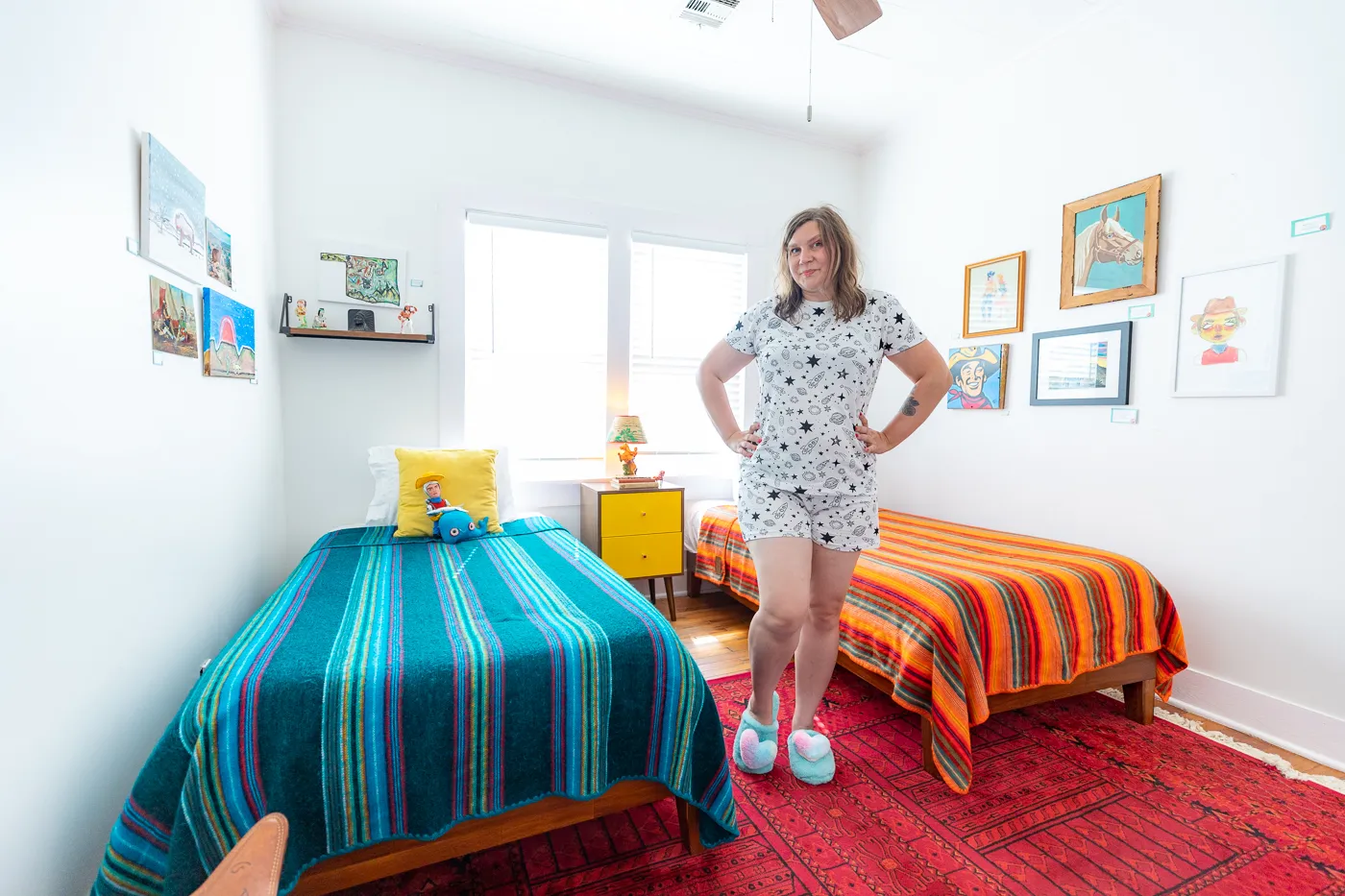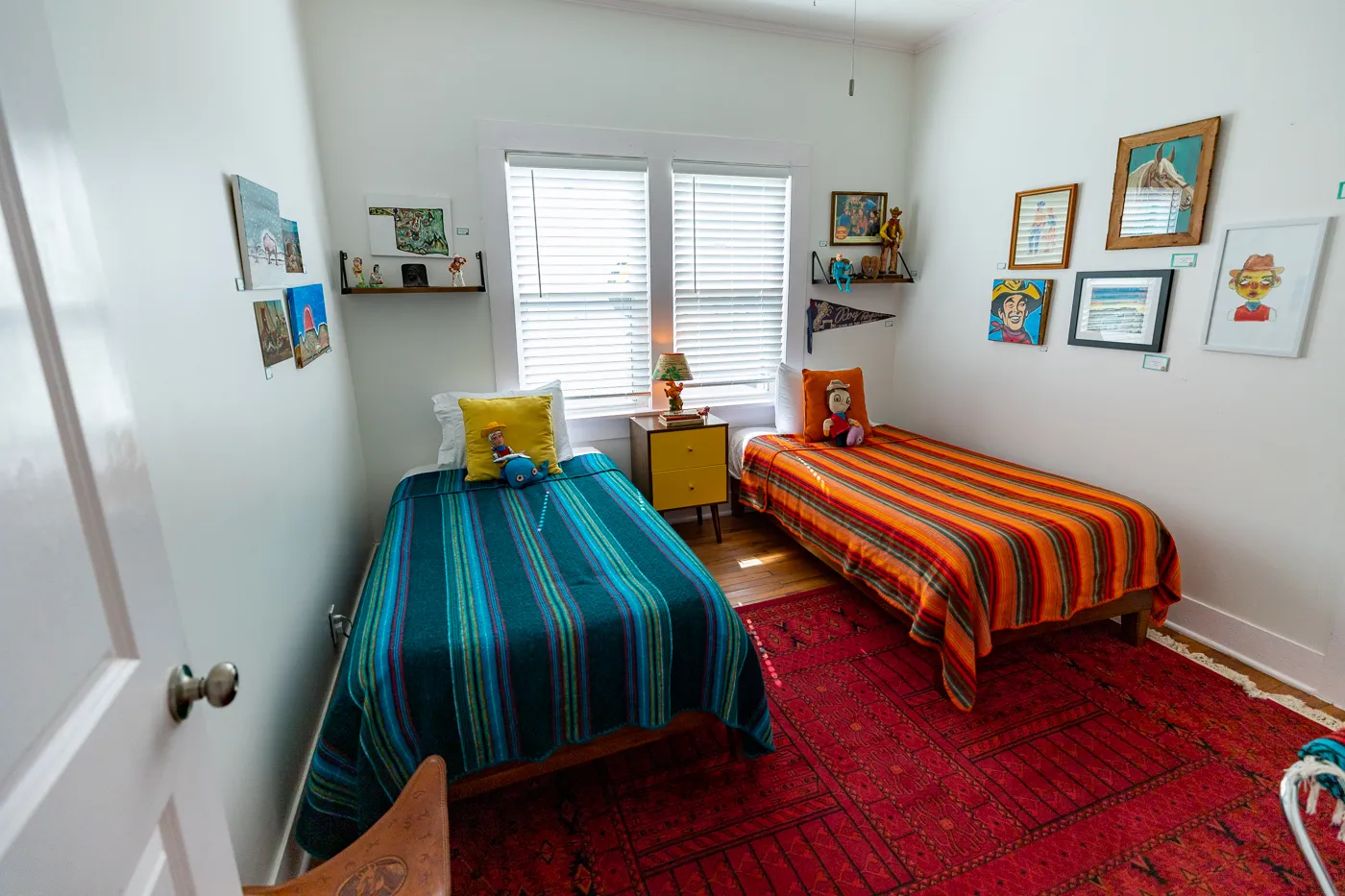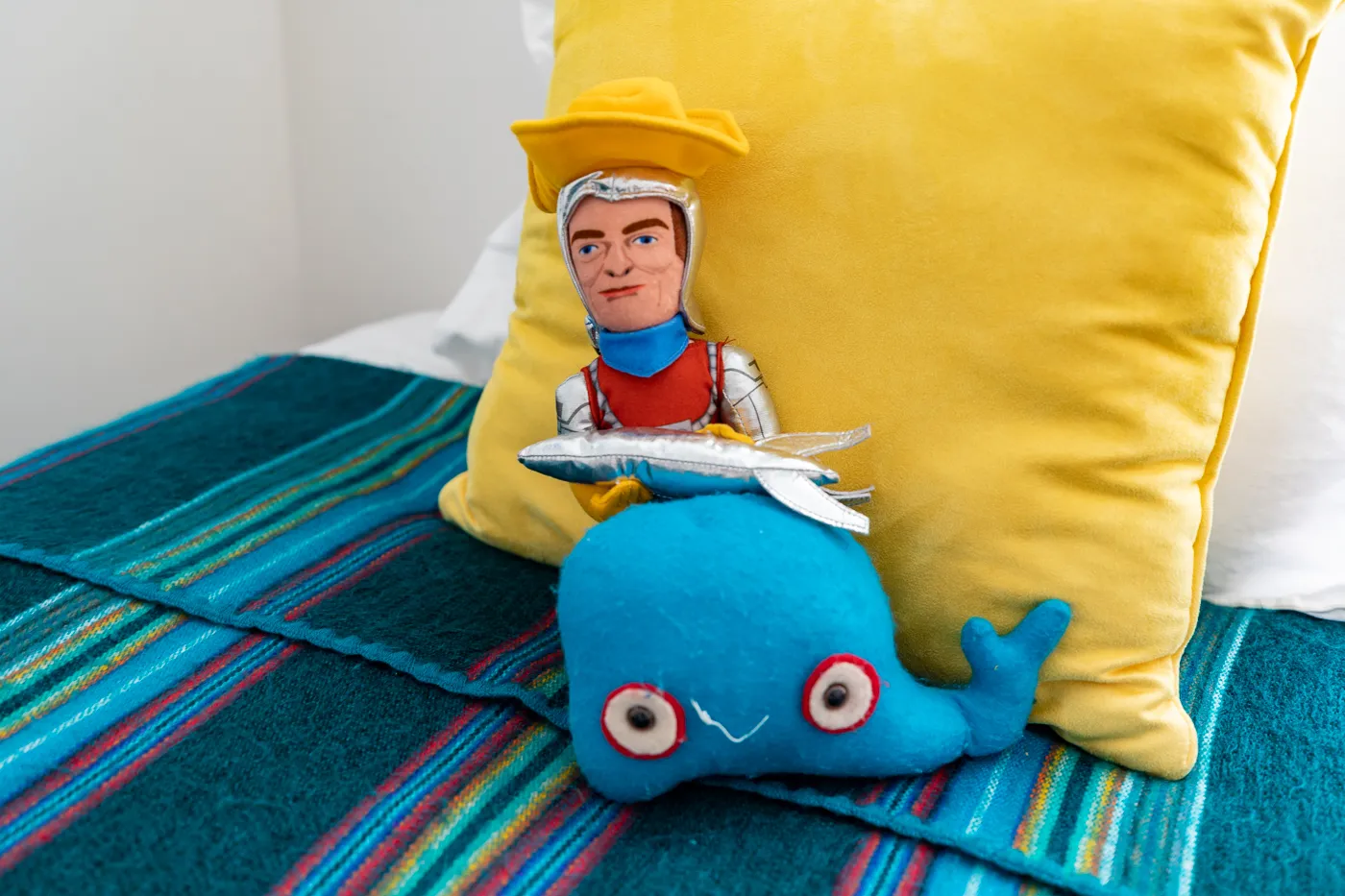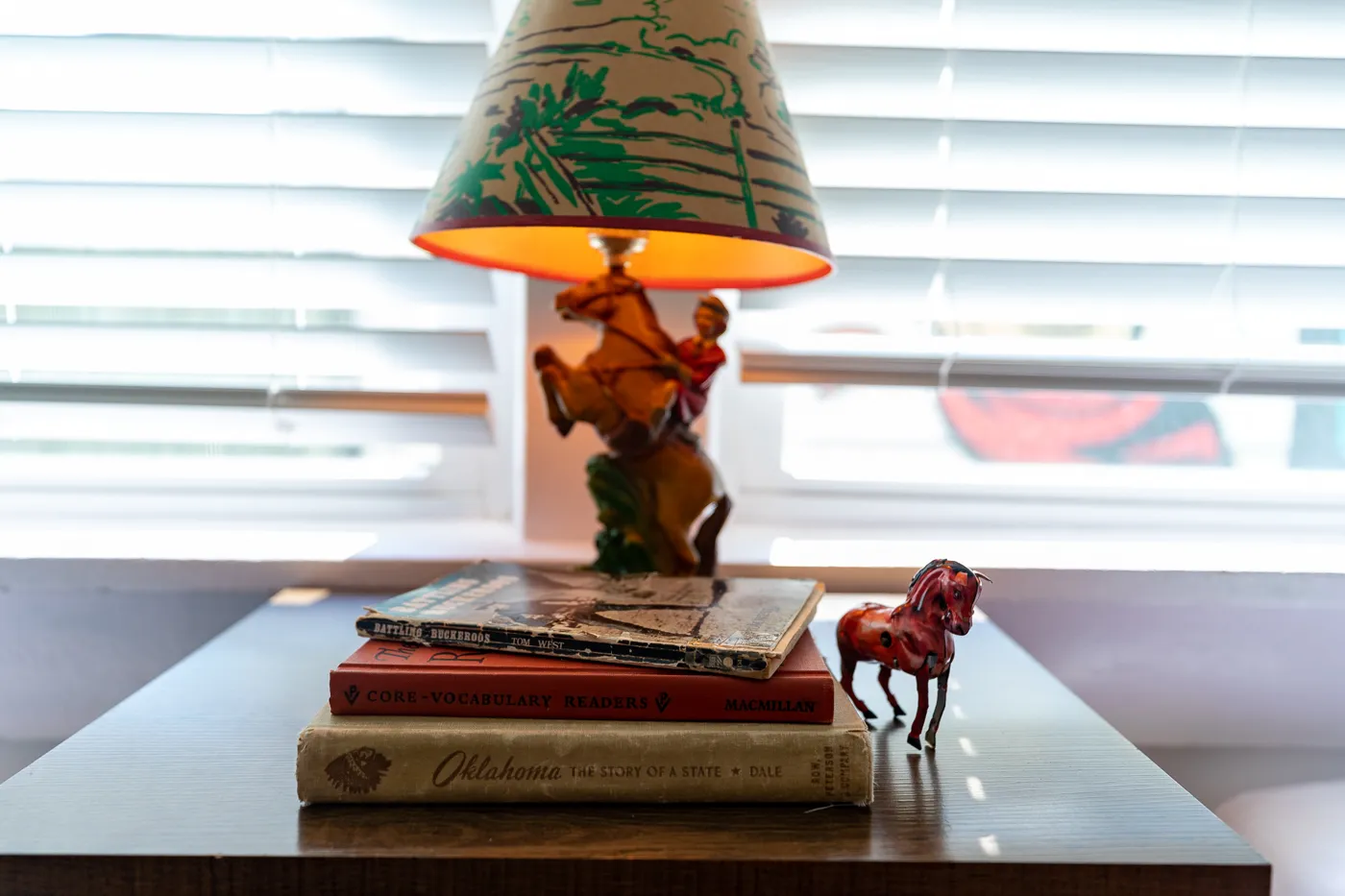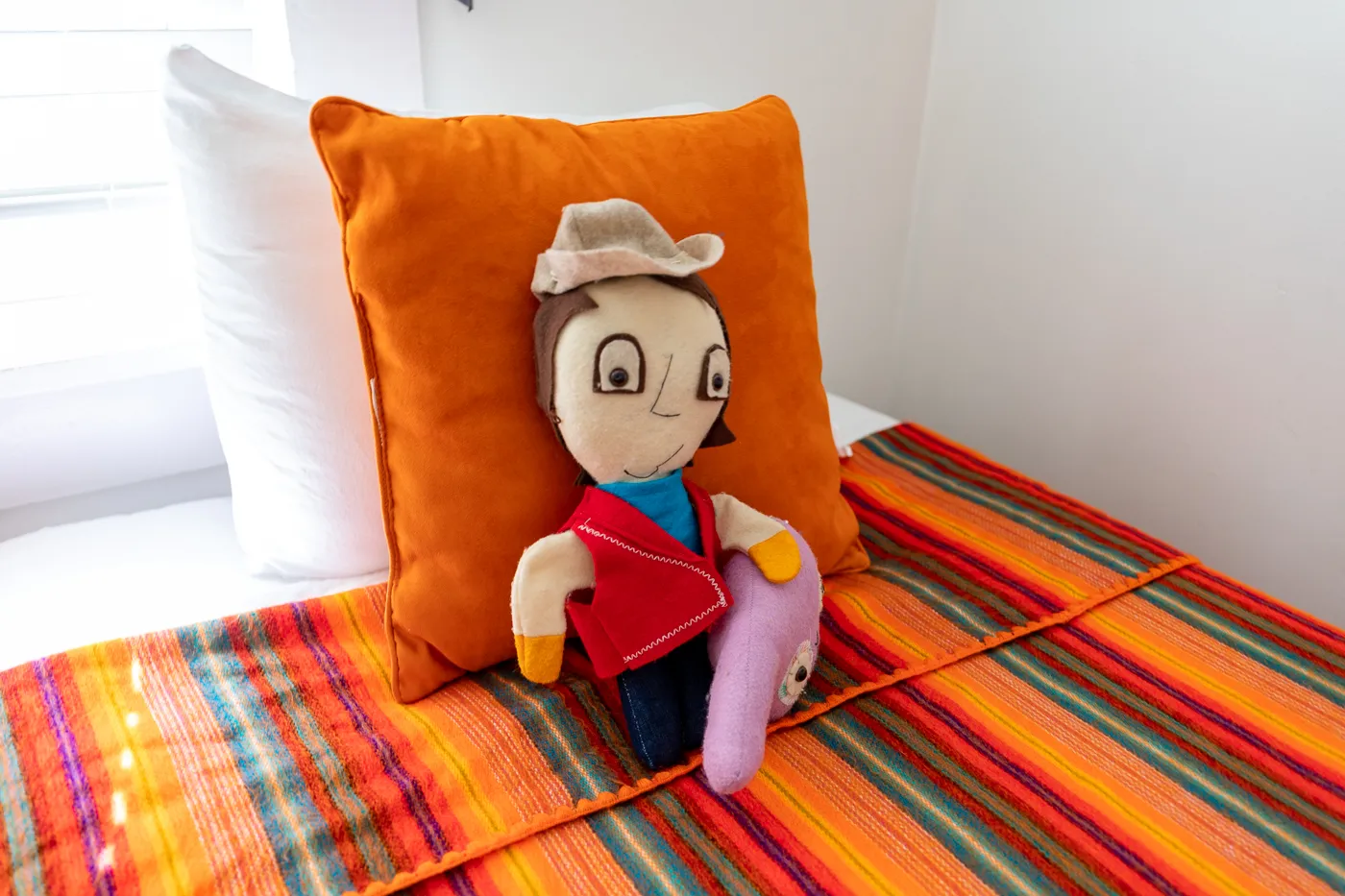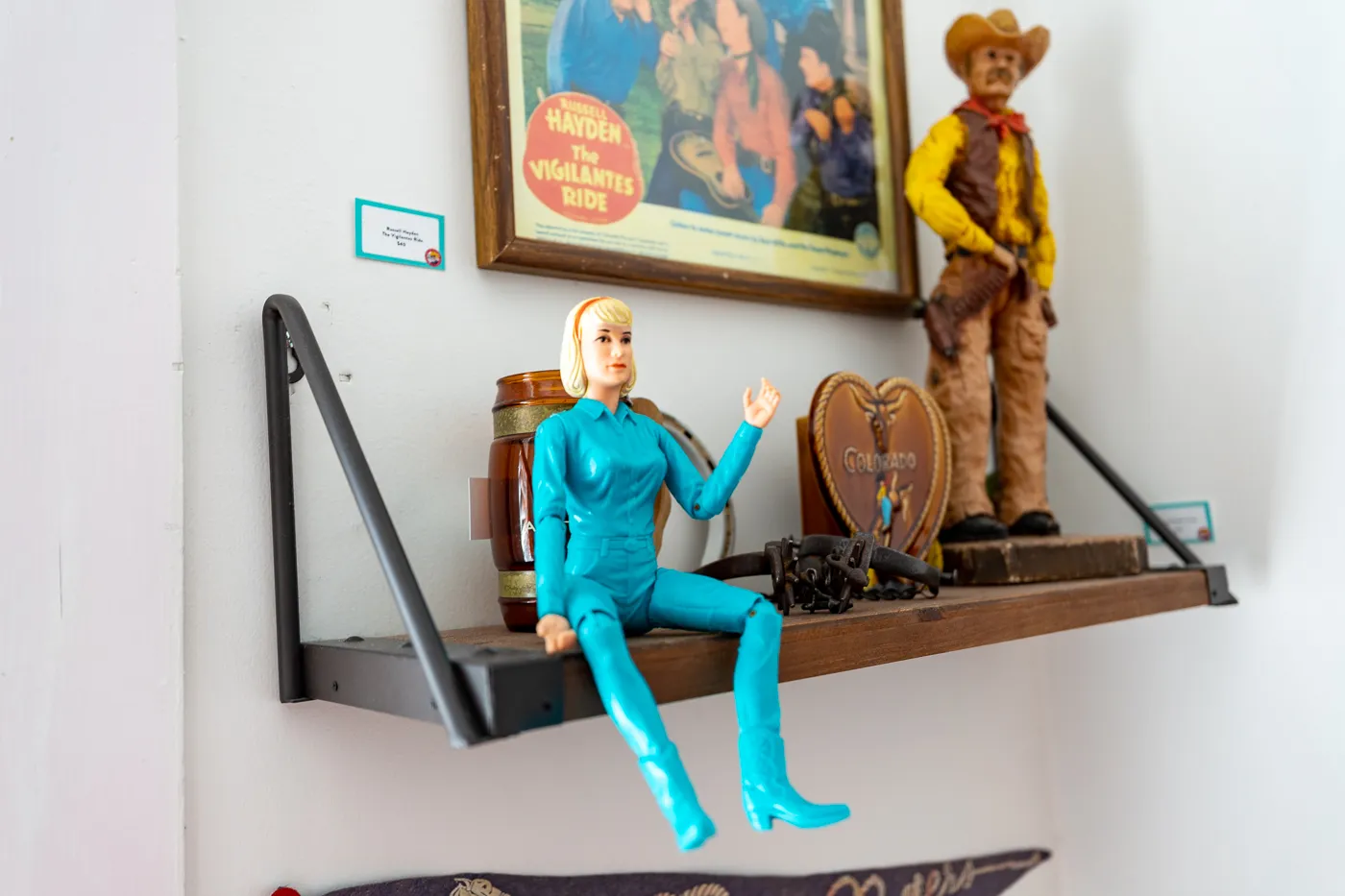 Single Bedroom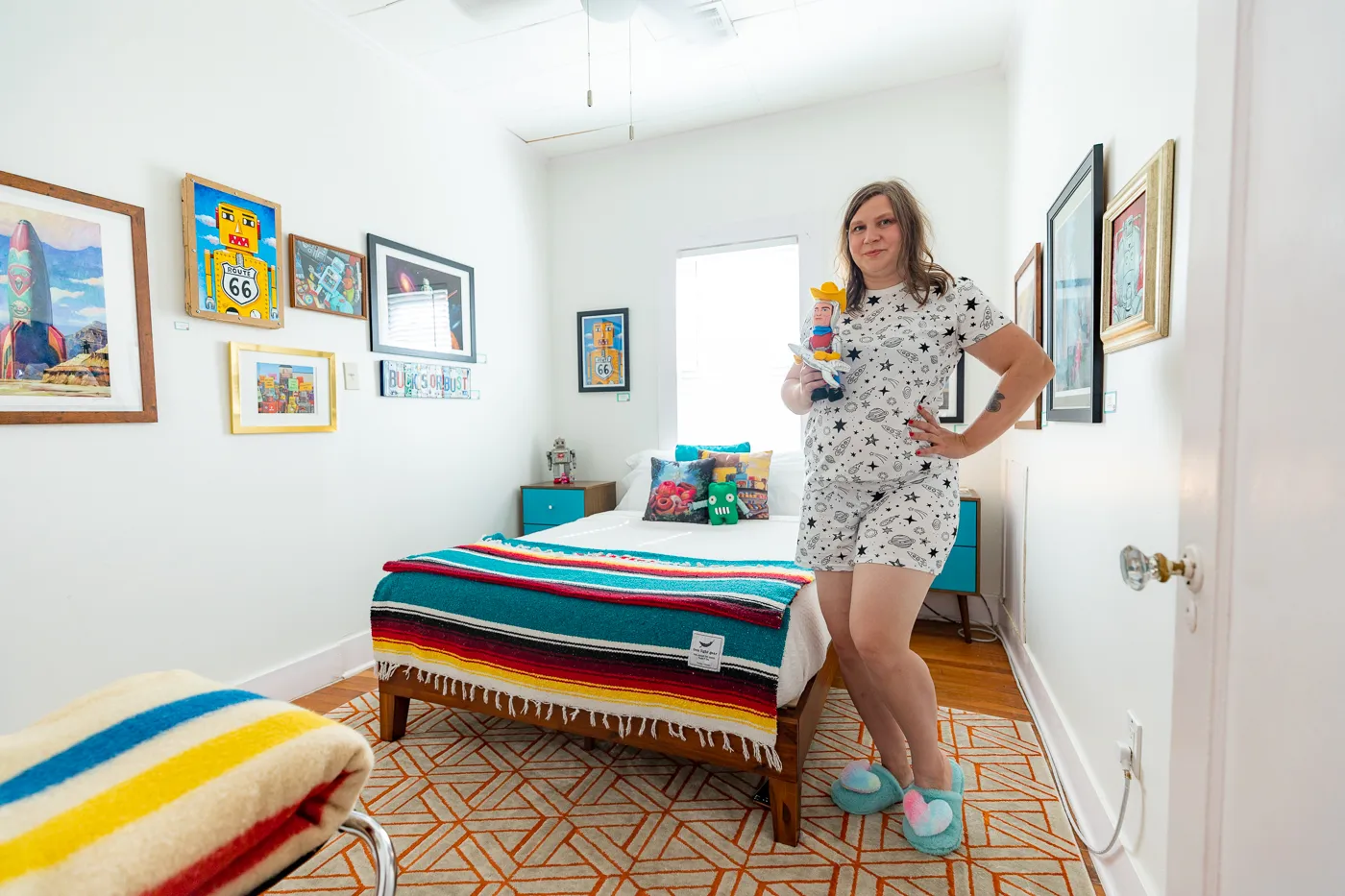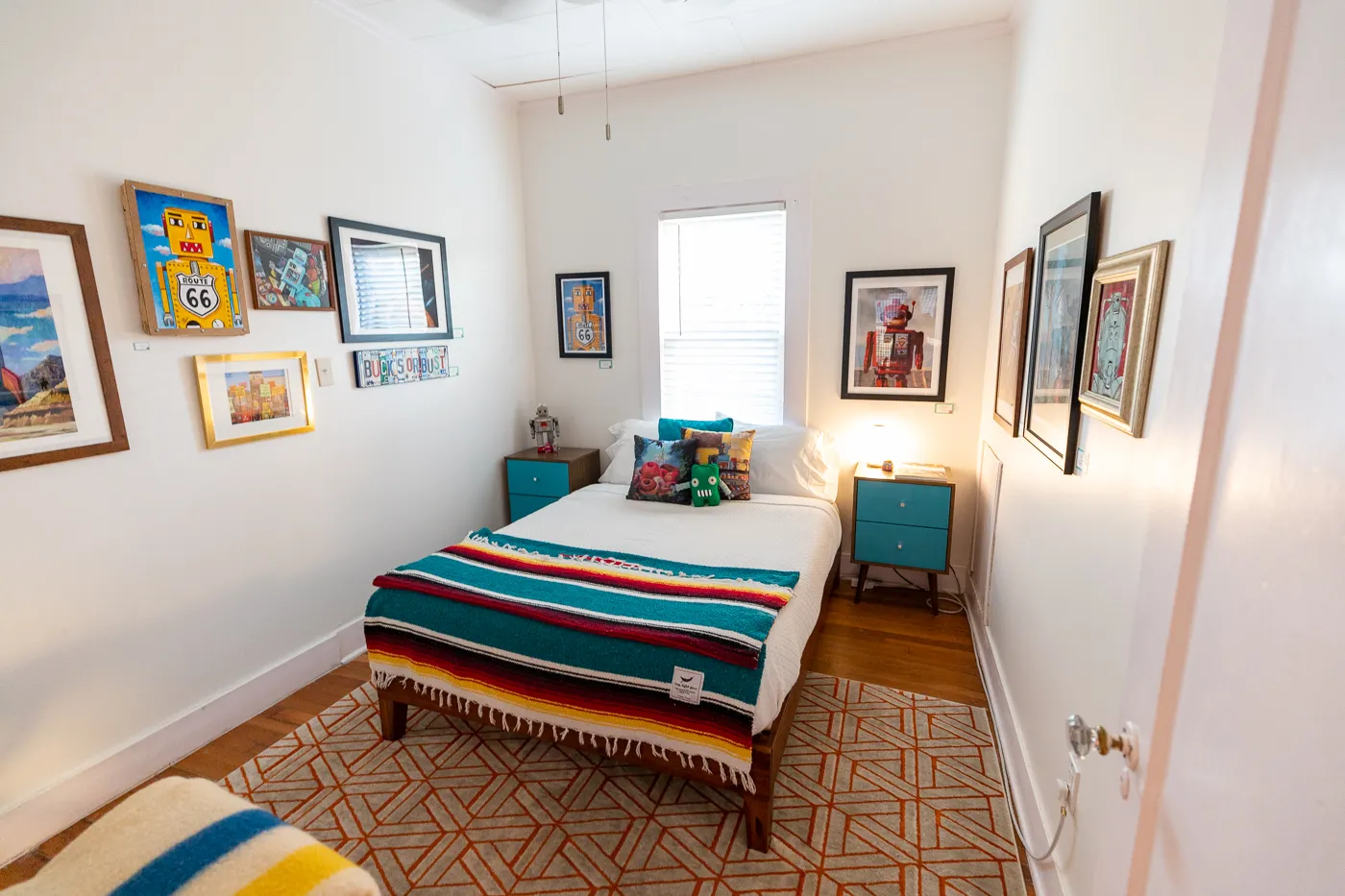 Living Room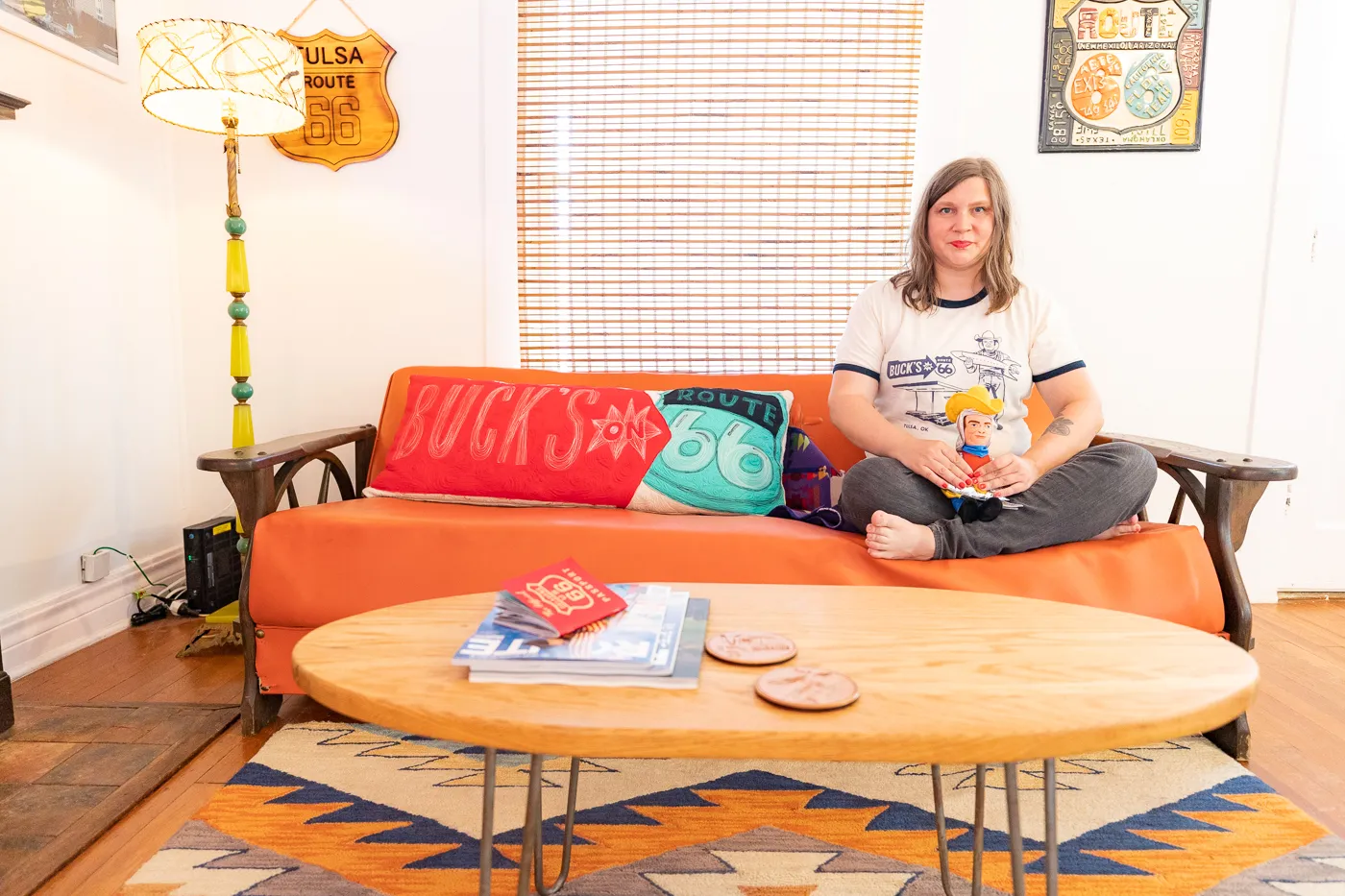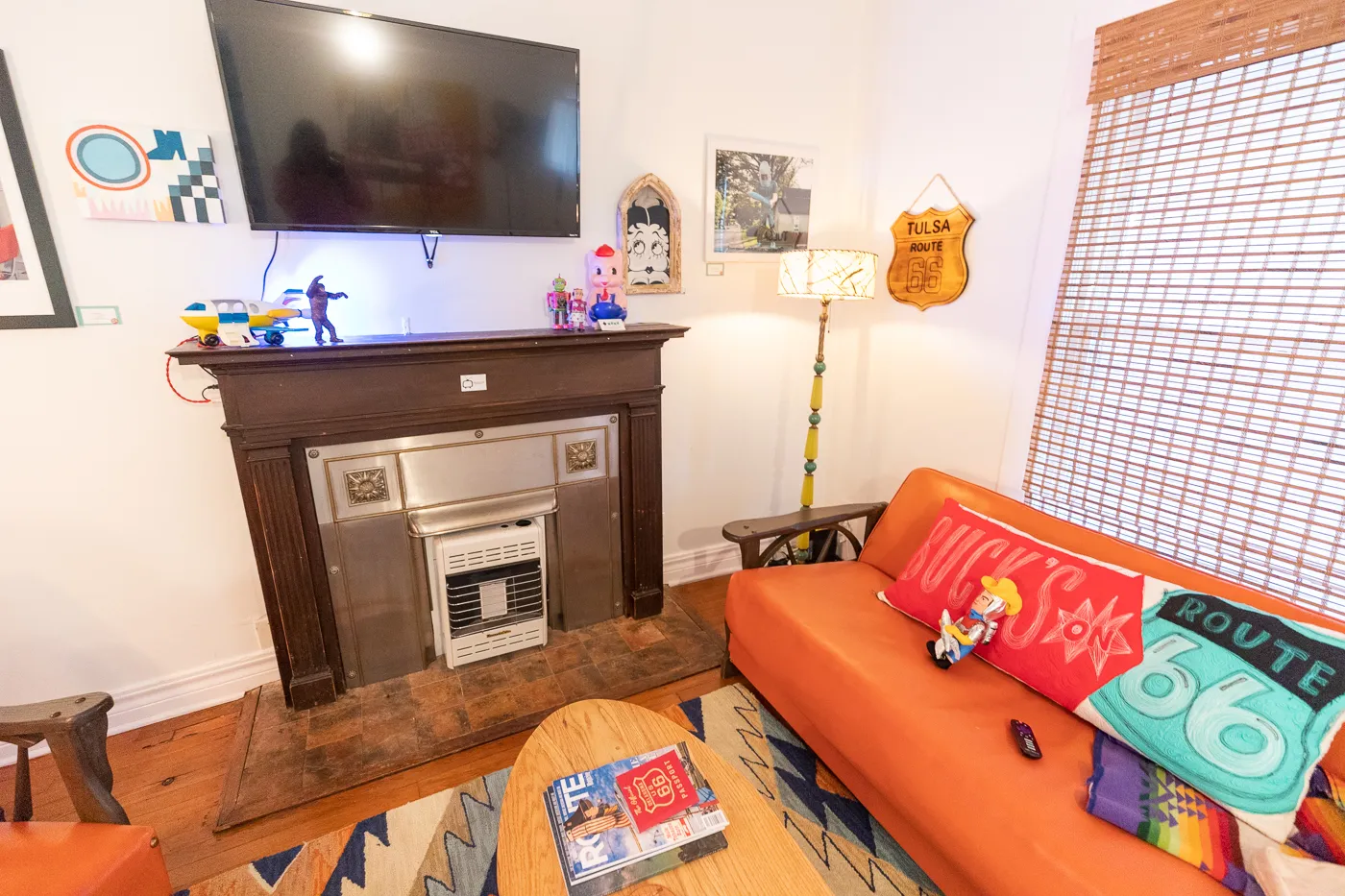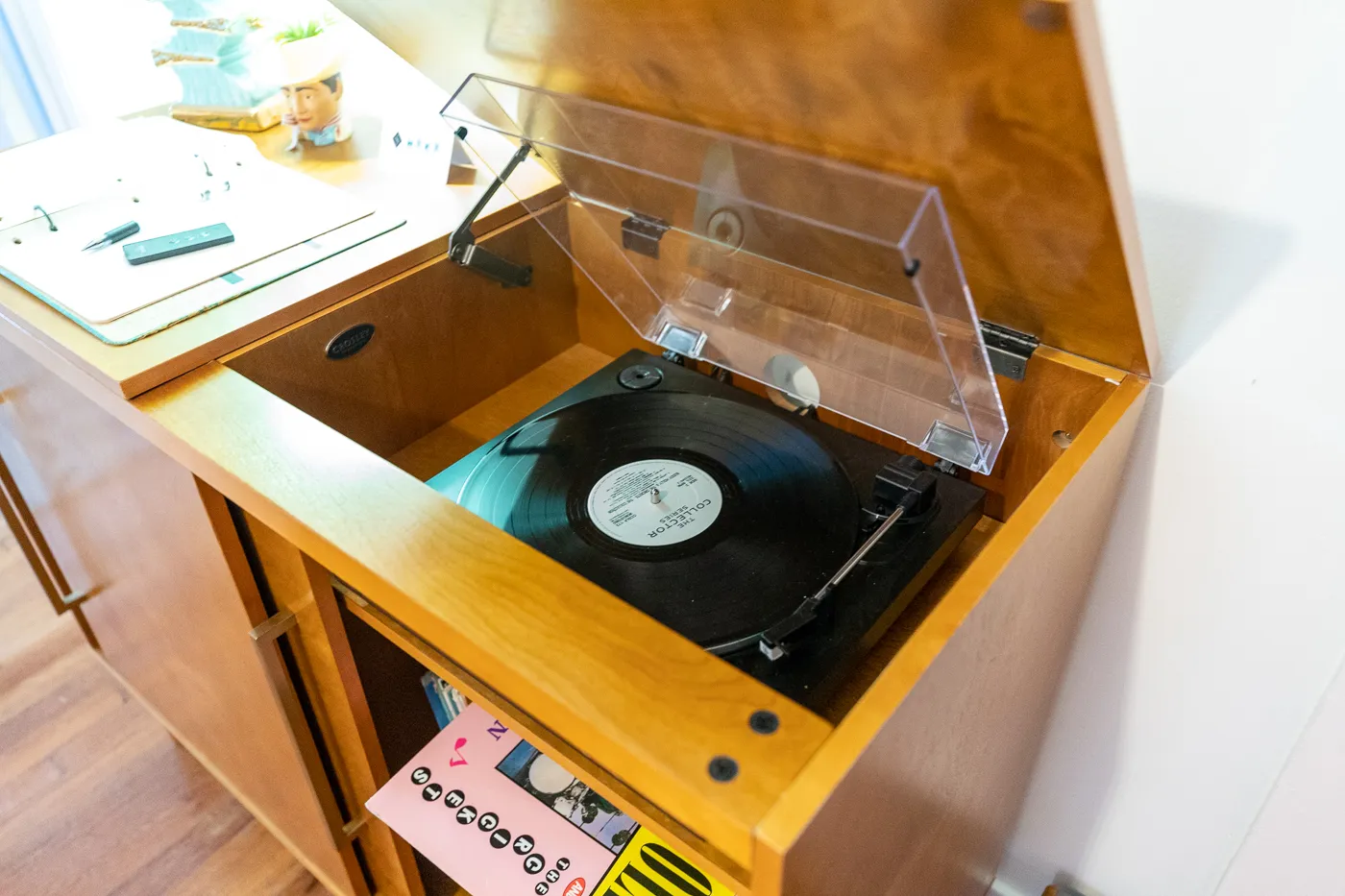 Retro Kitchen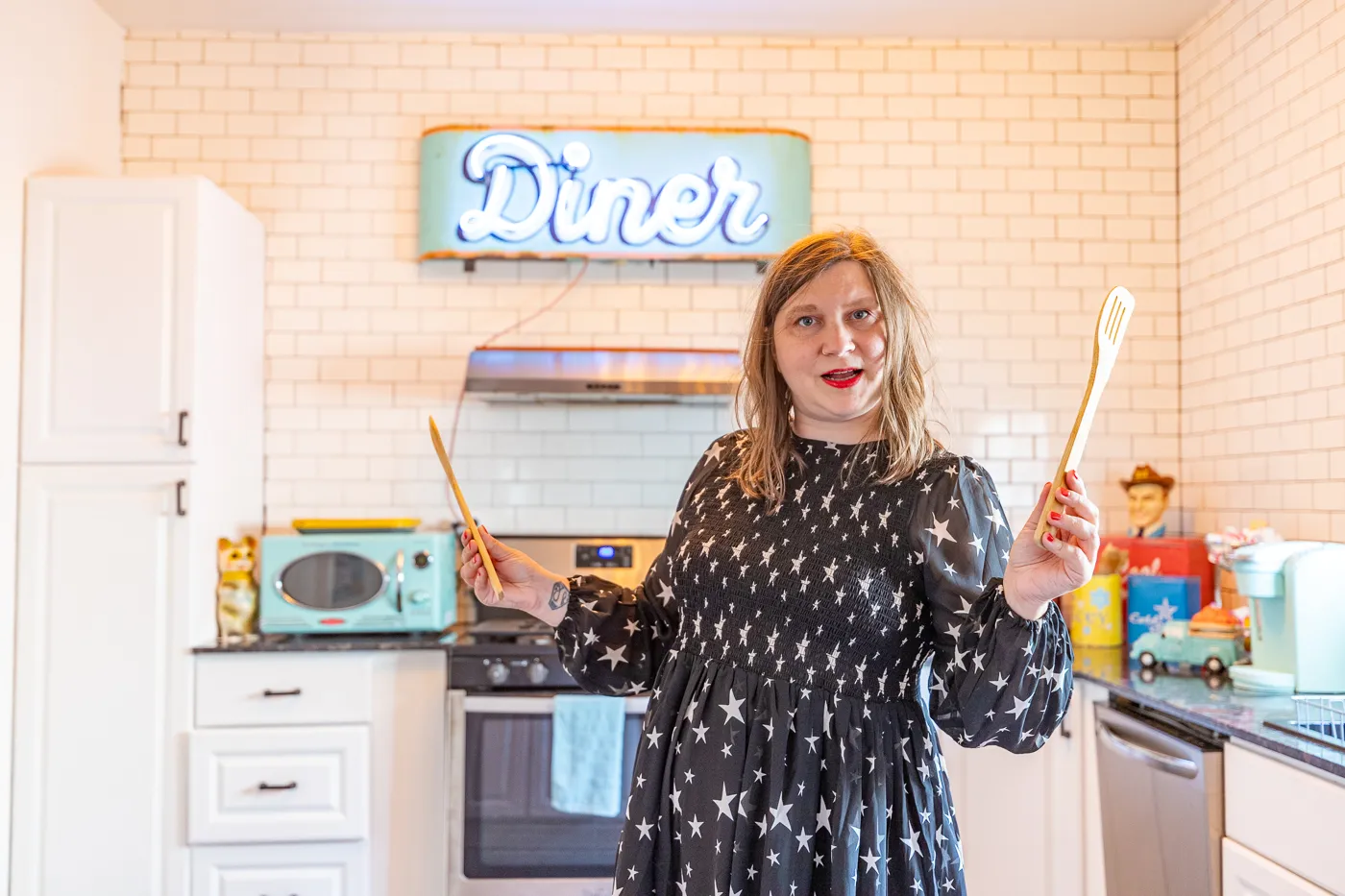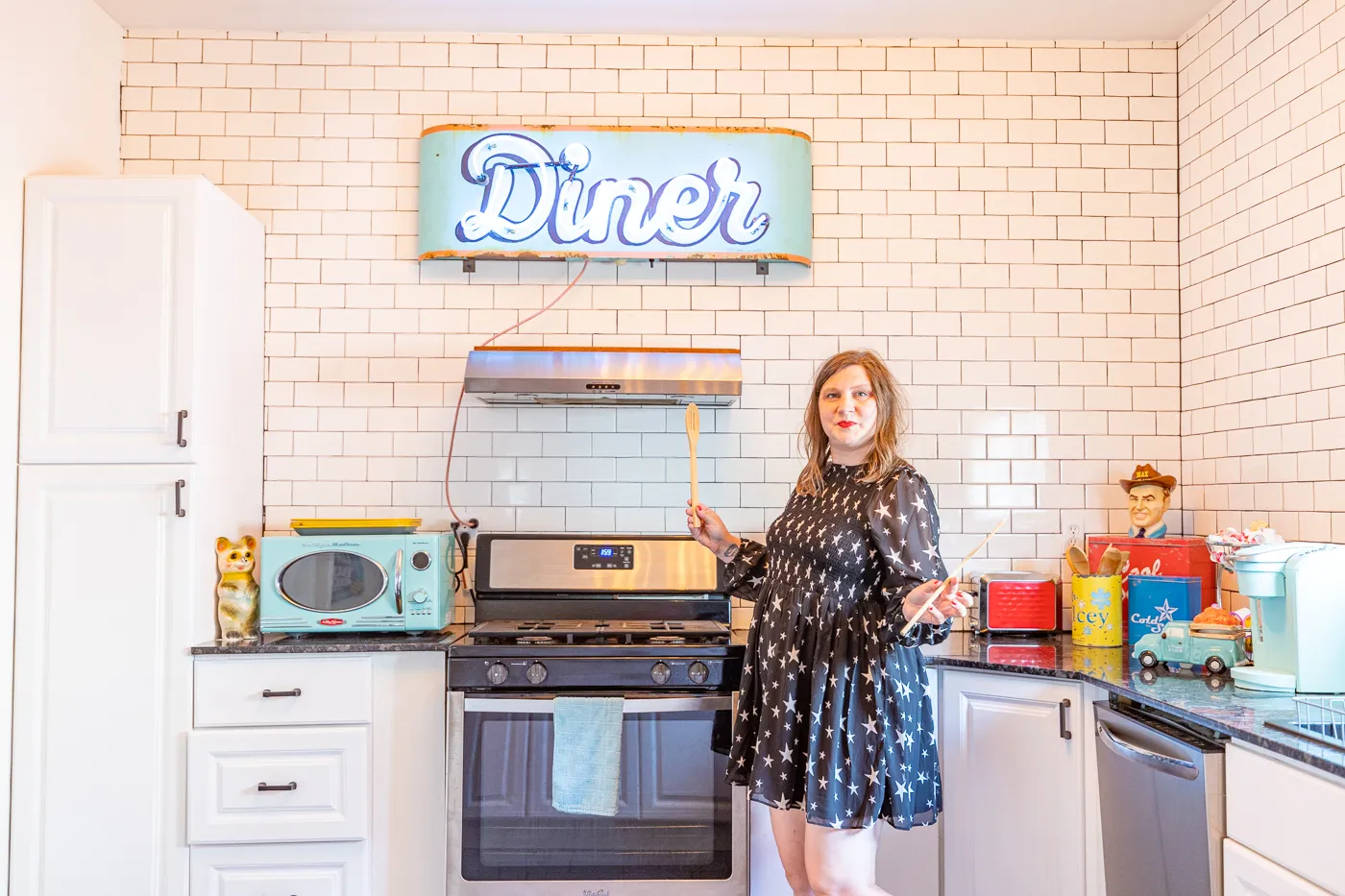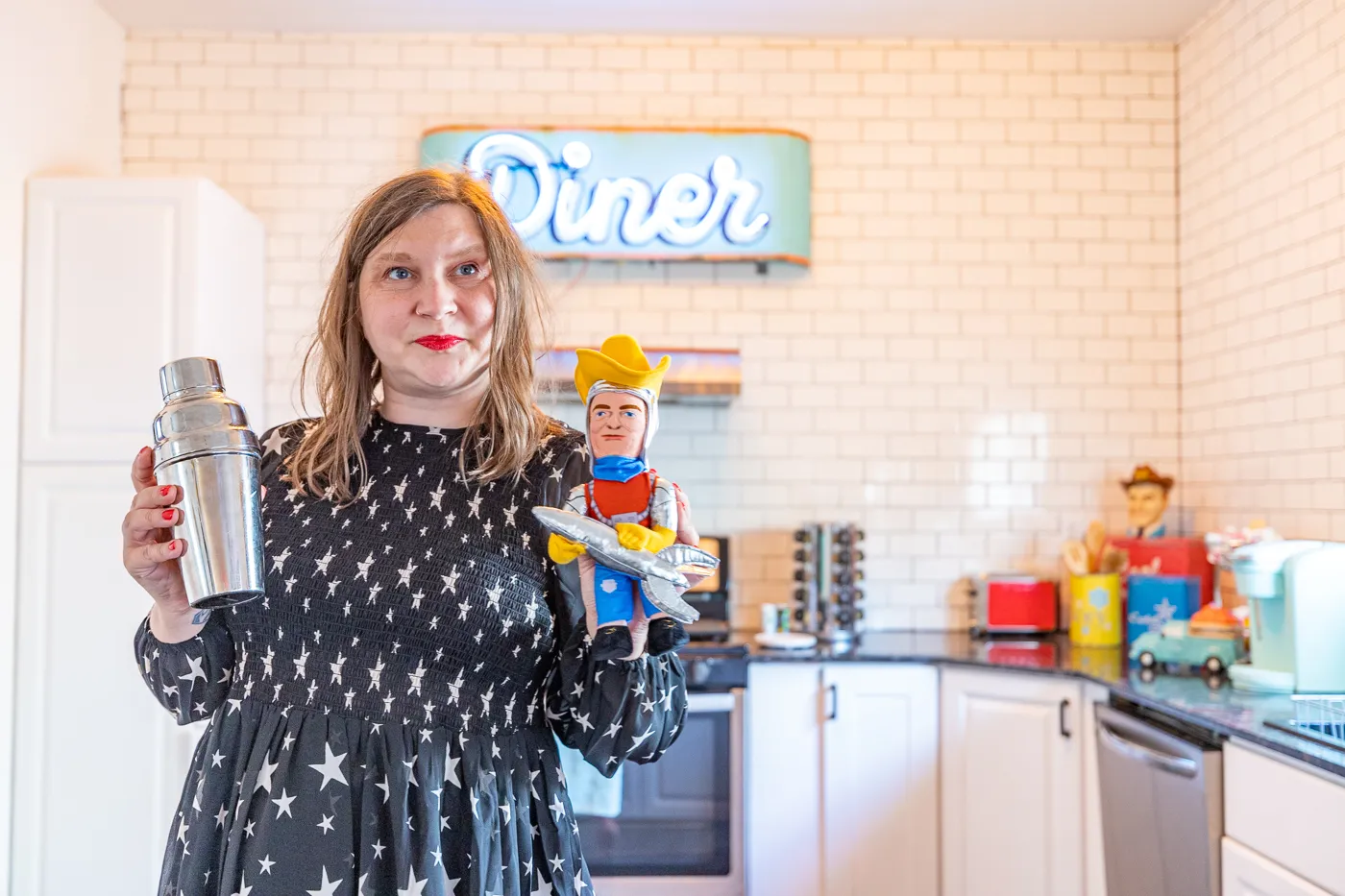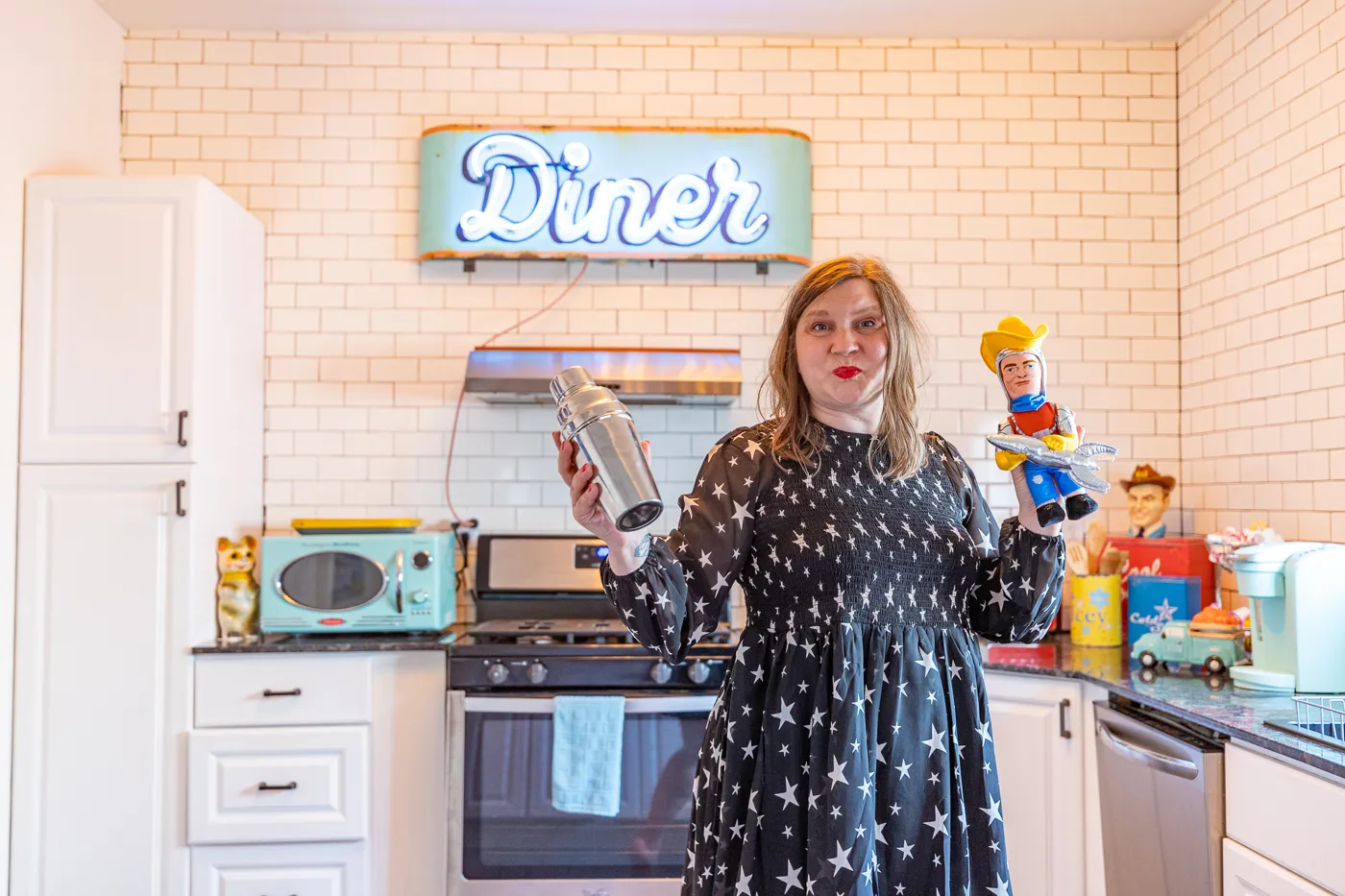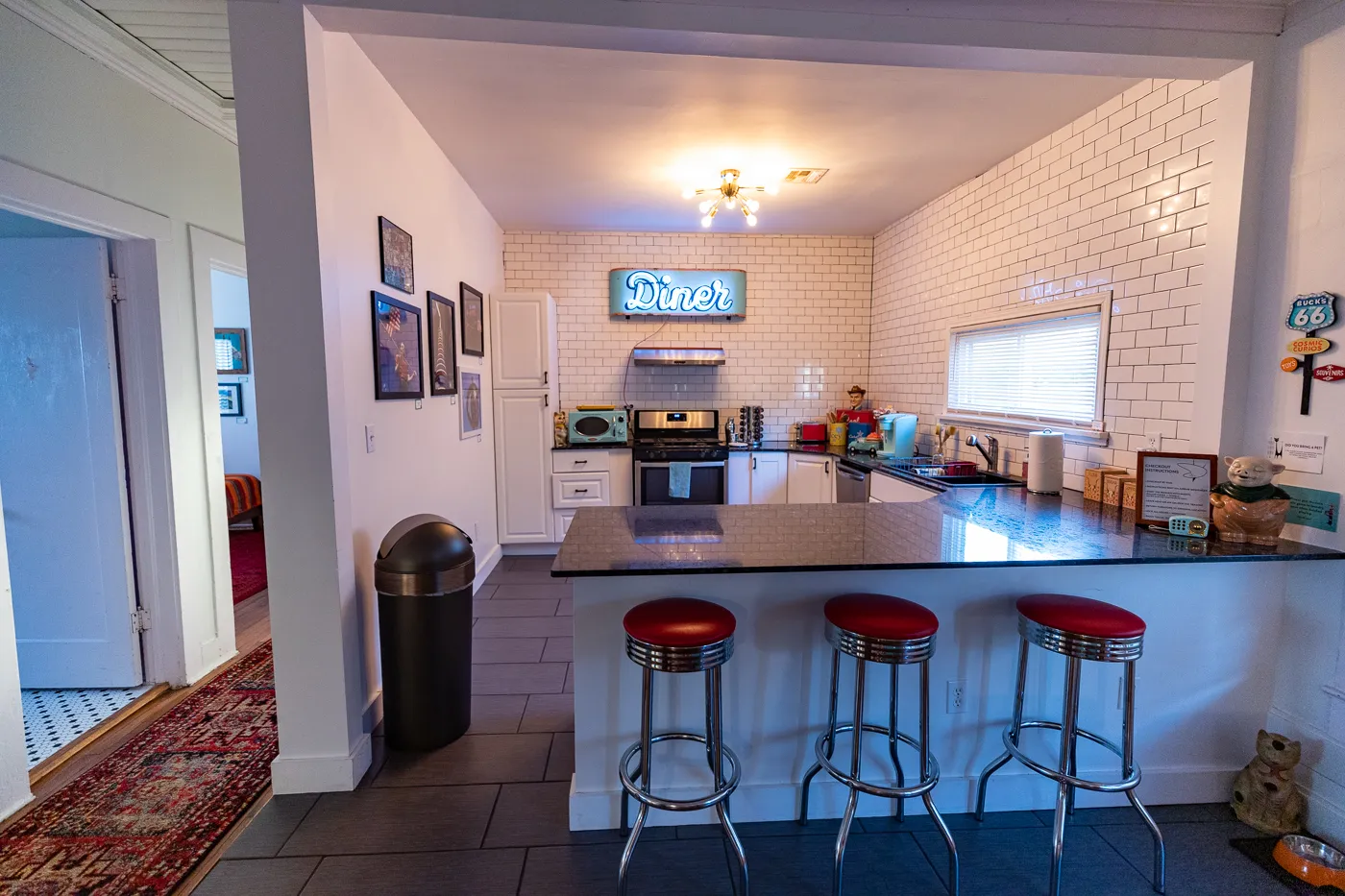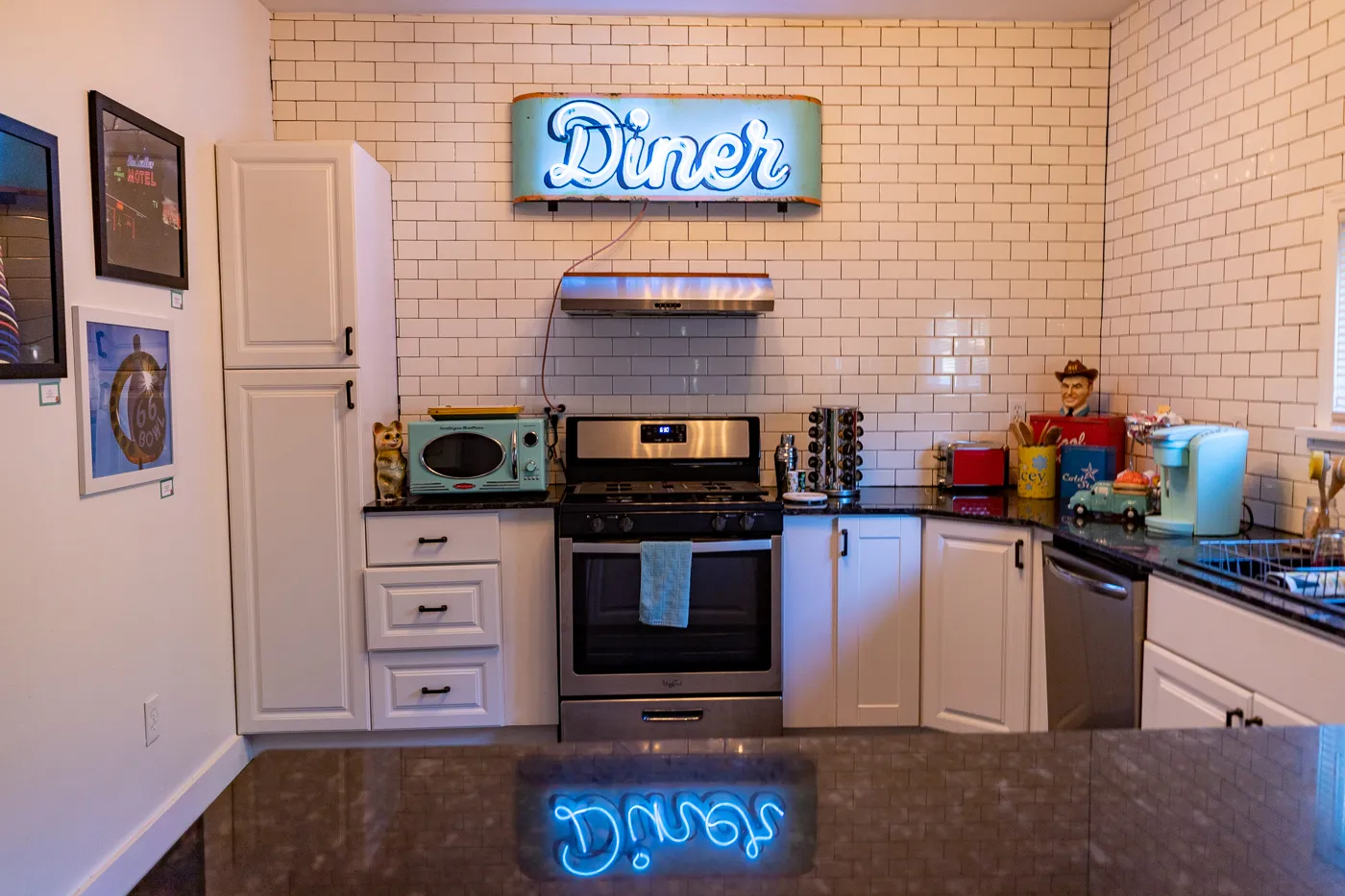 Office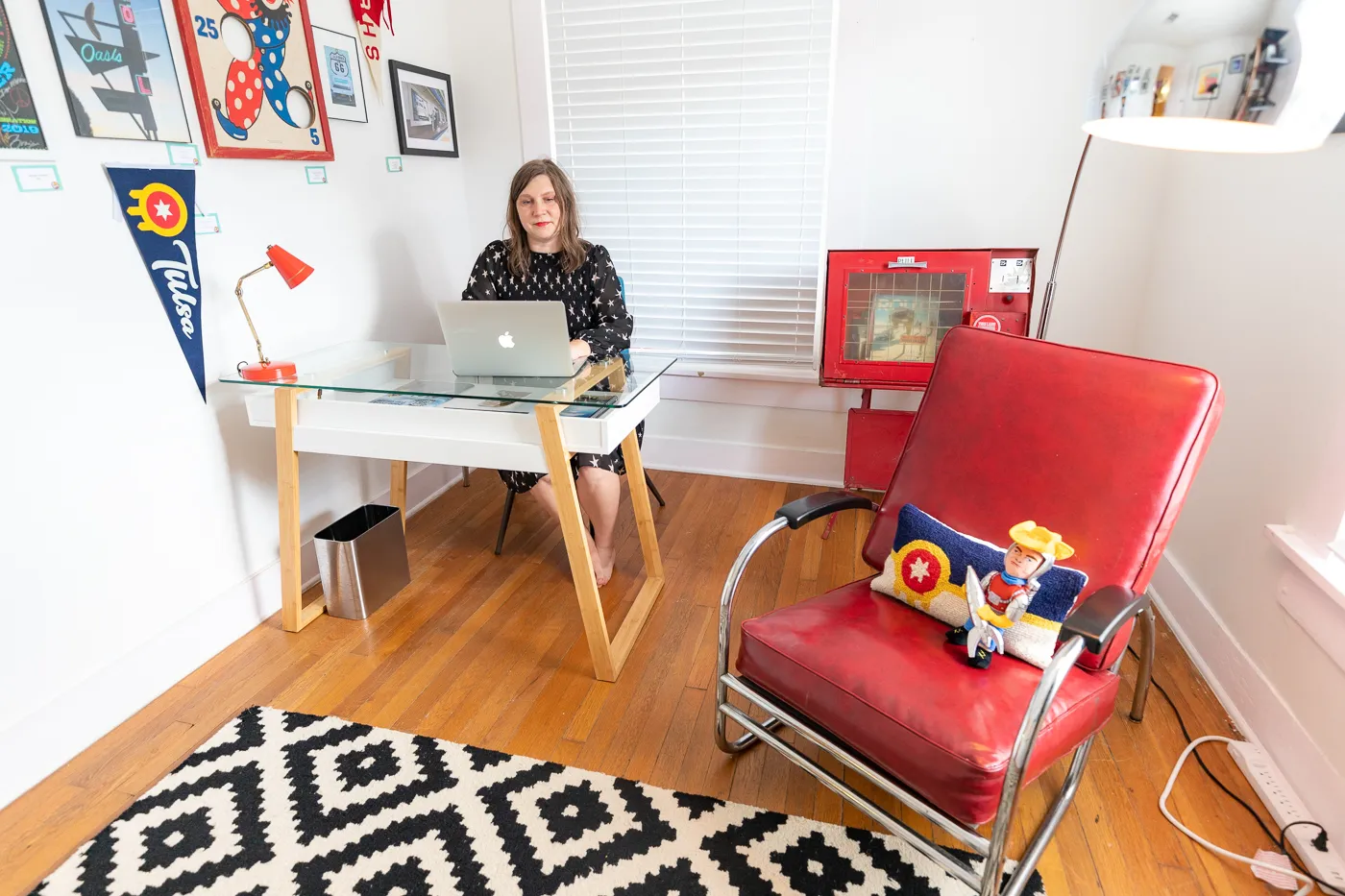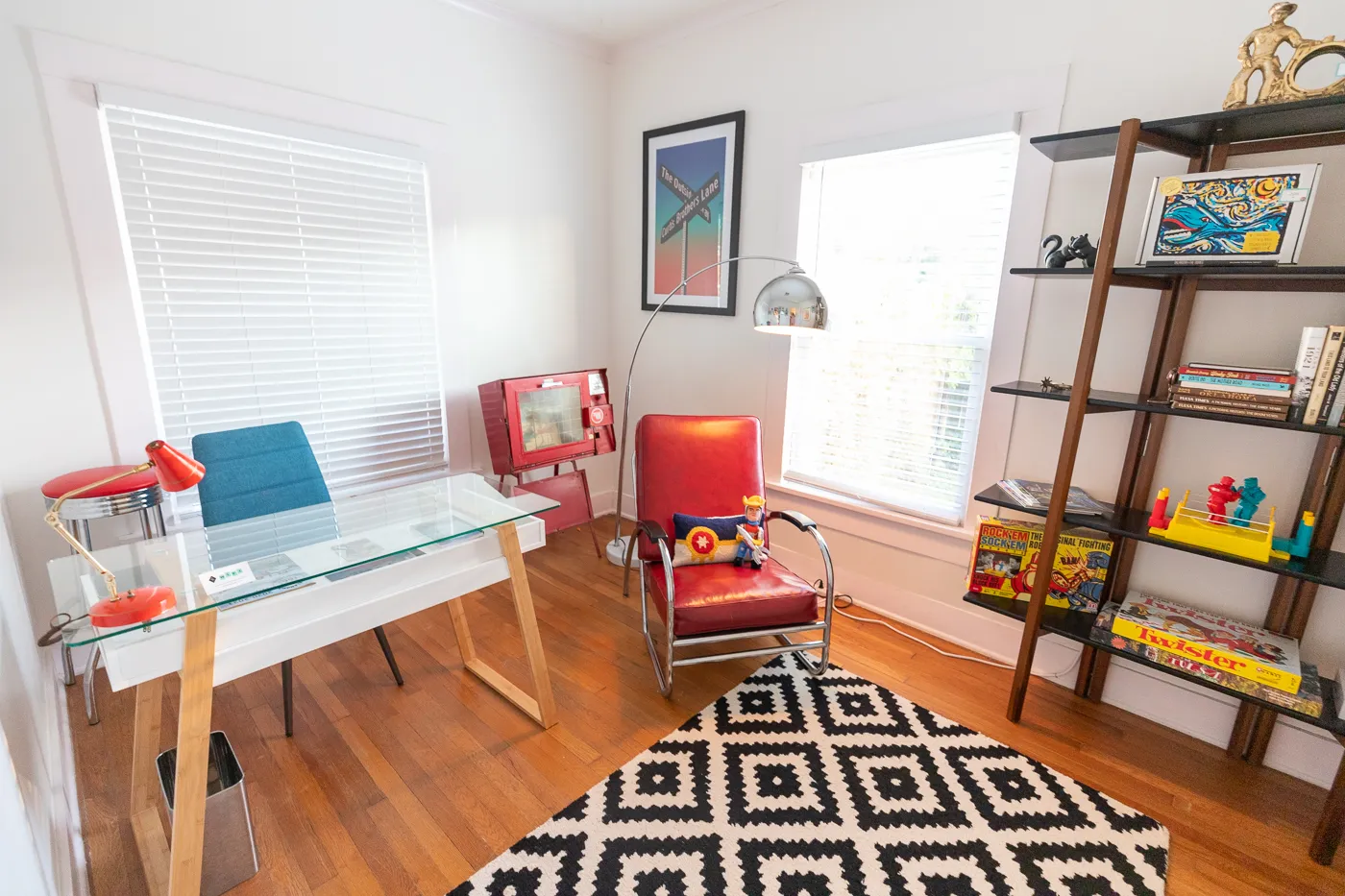 Full Bathroom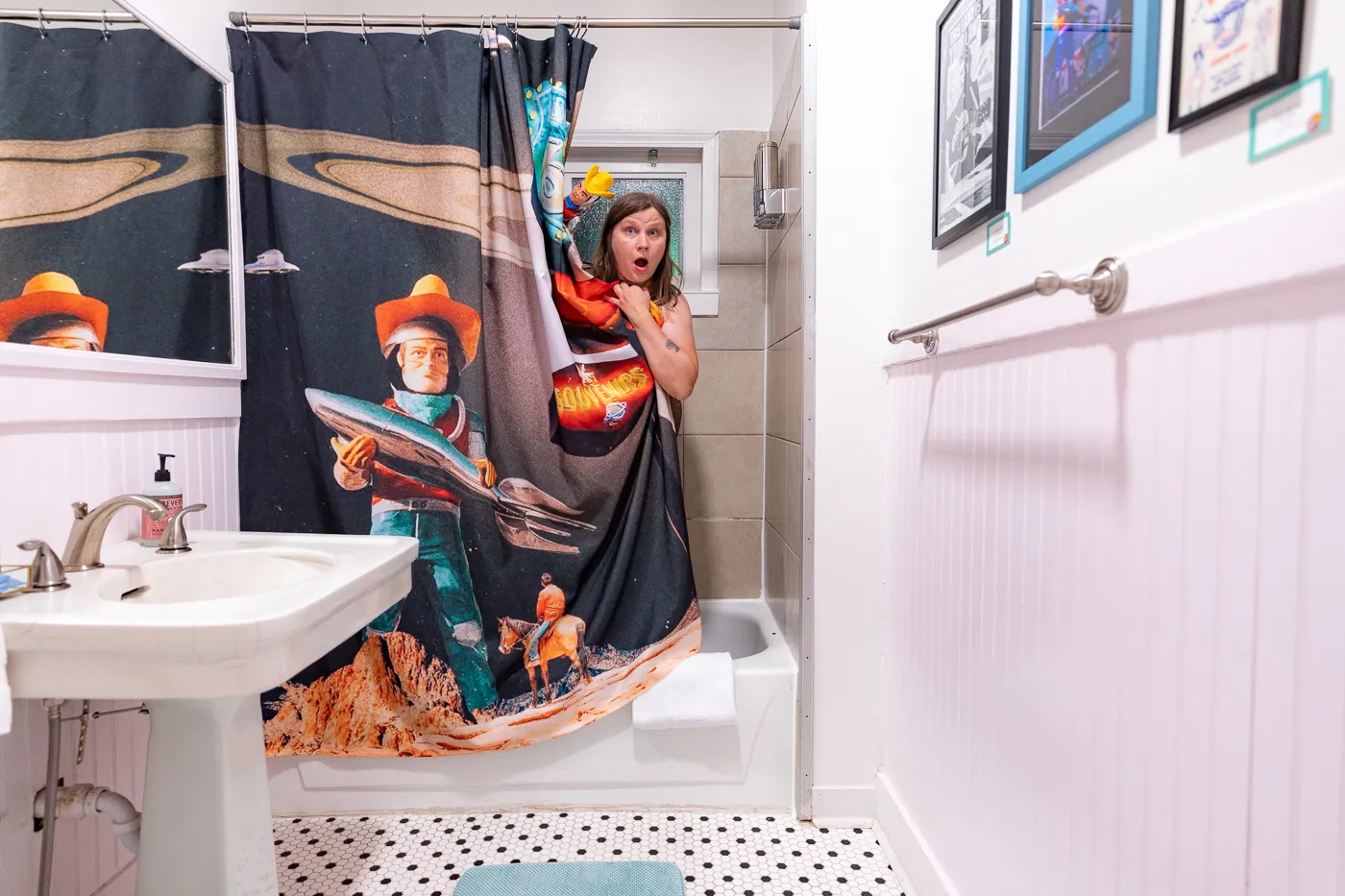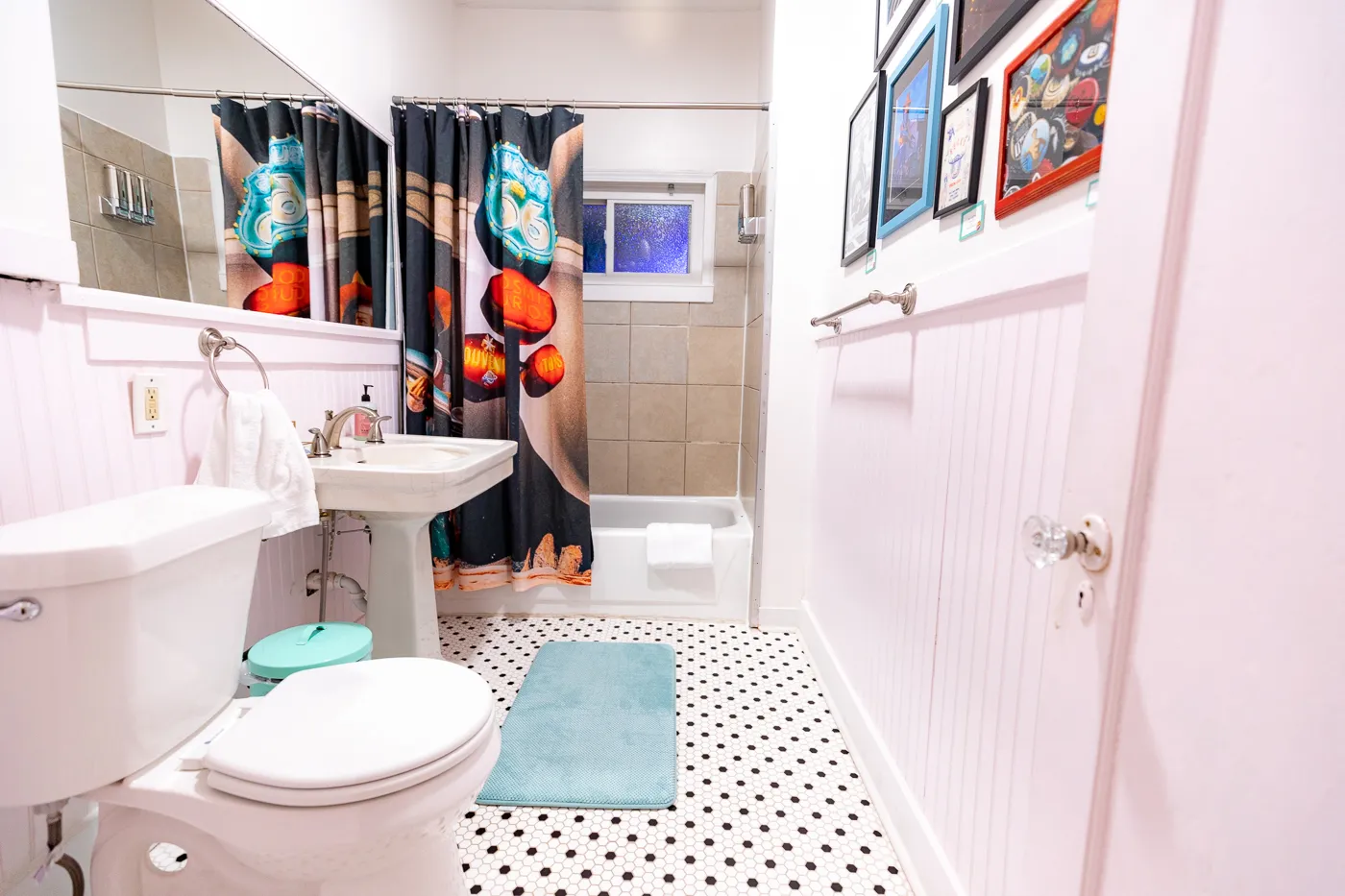 Hallway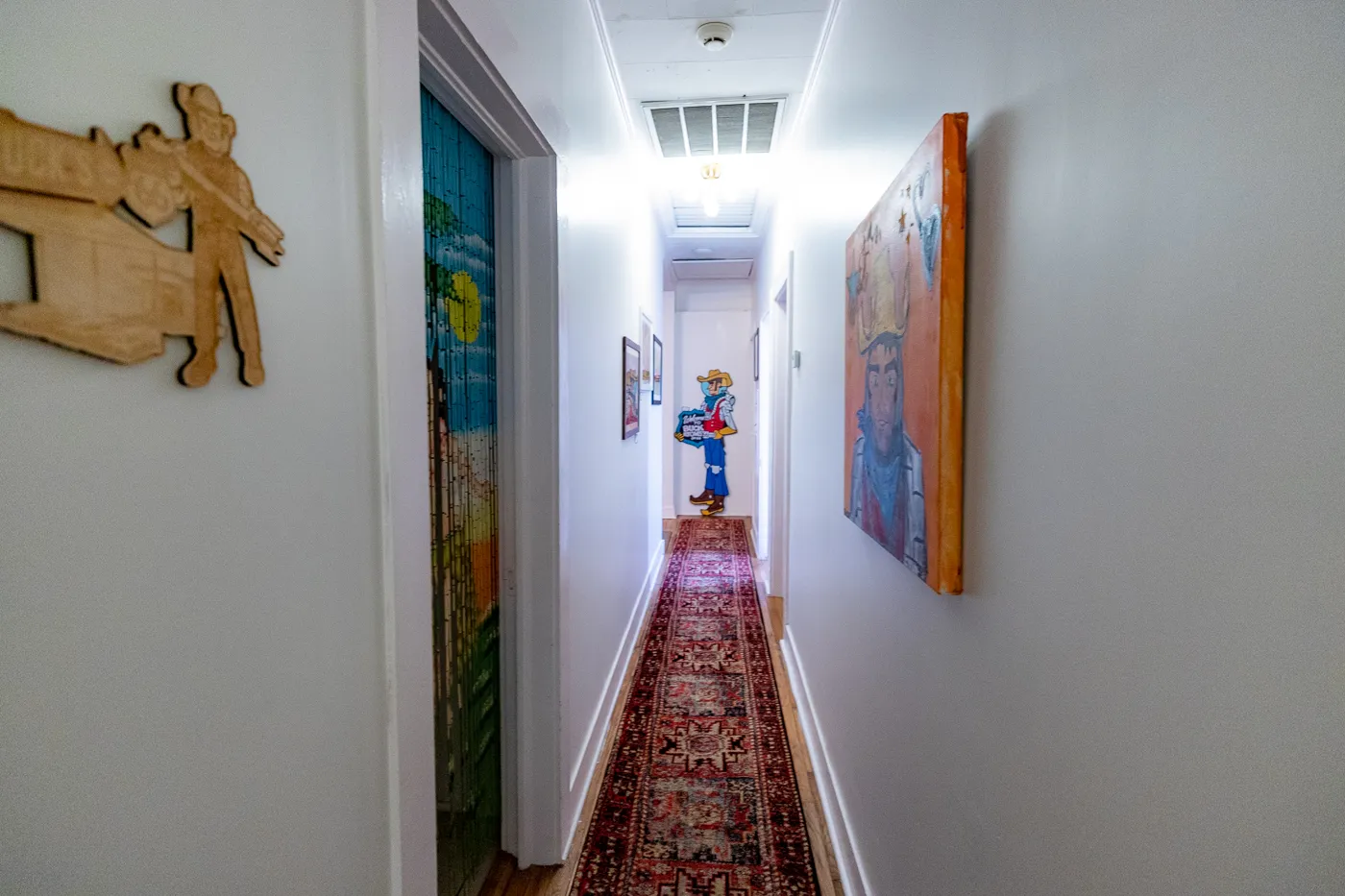 Backyard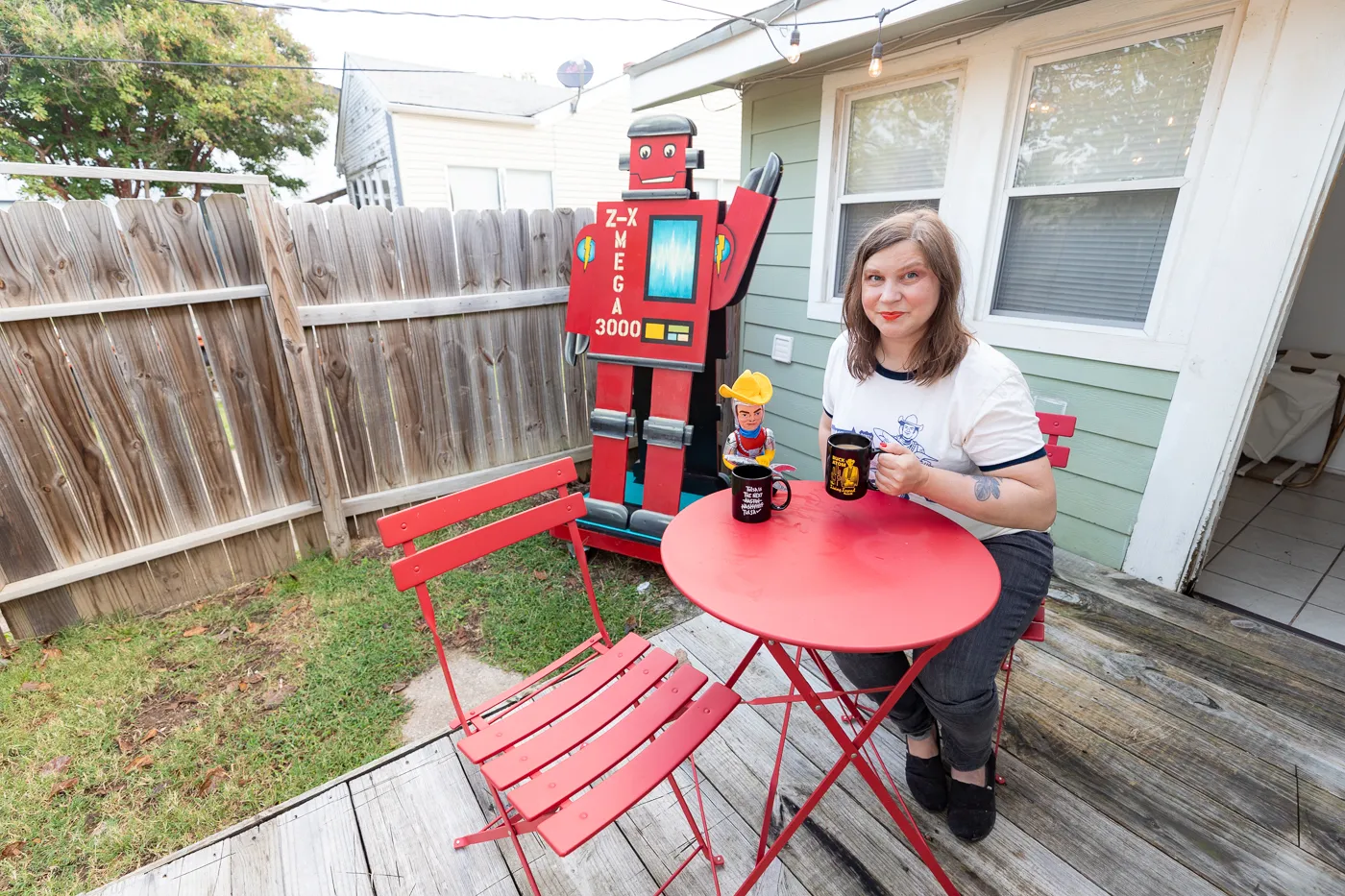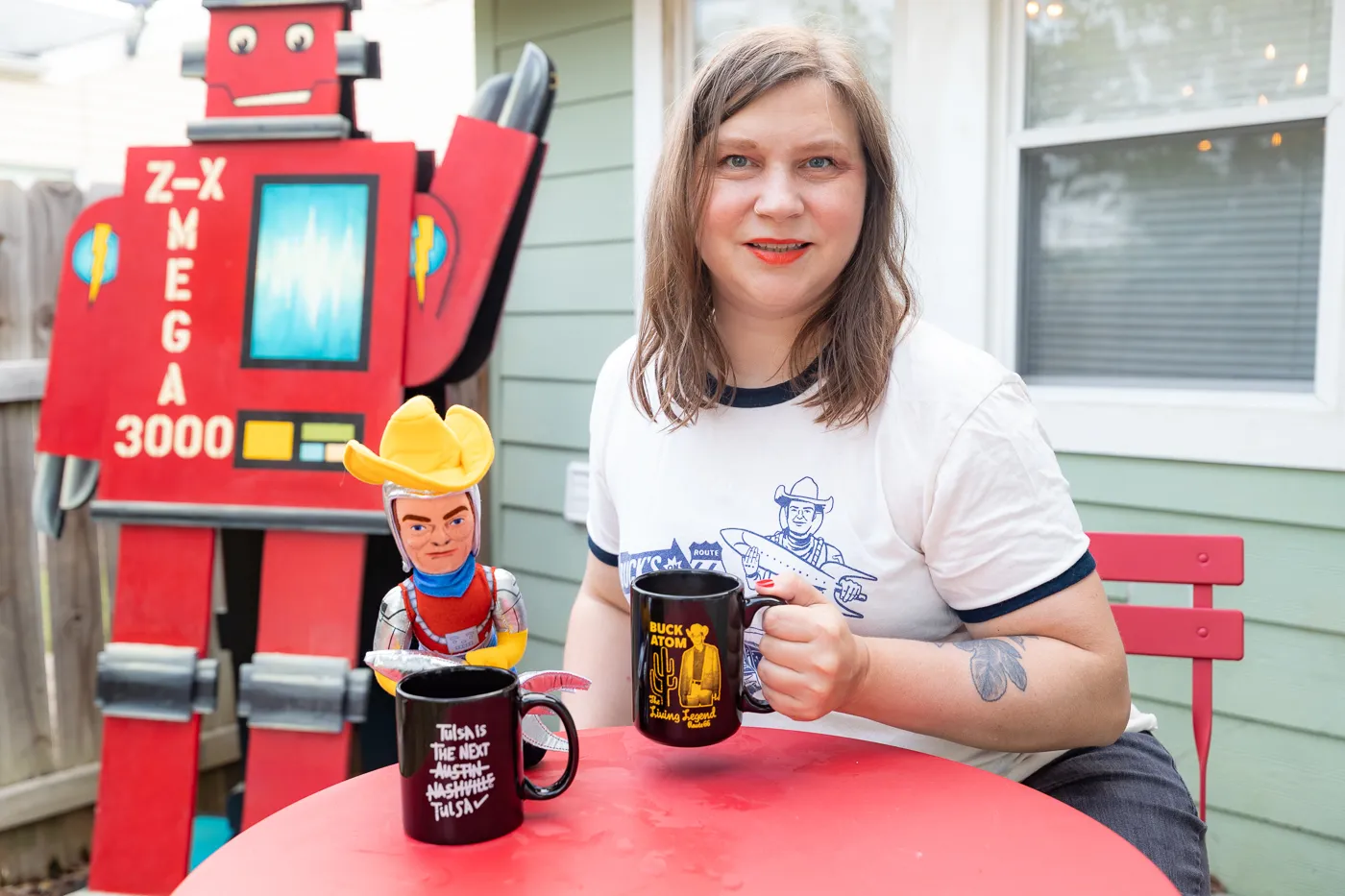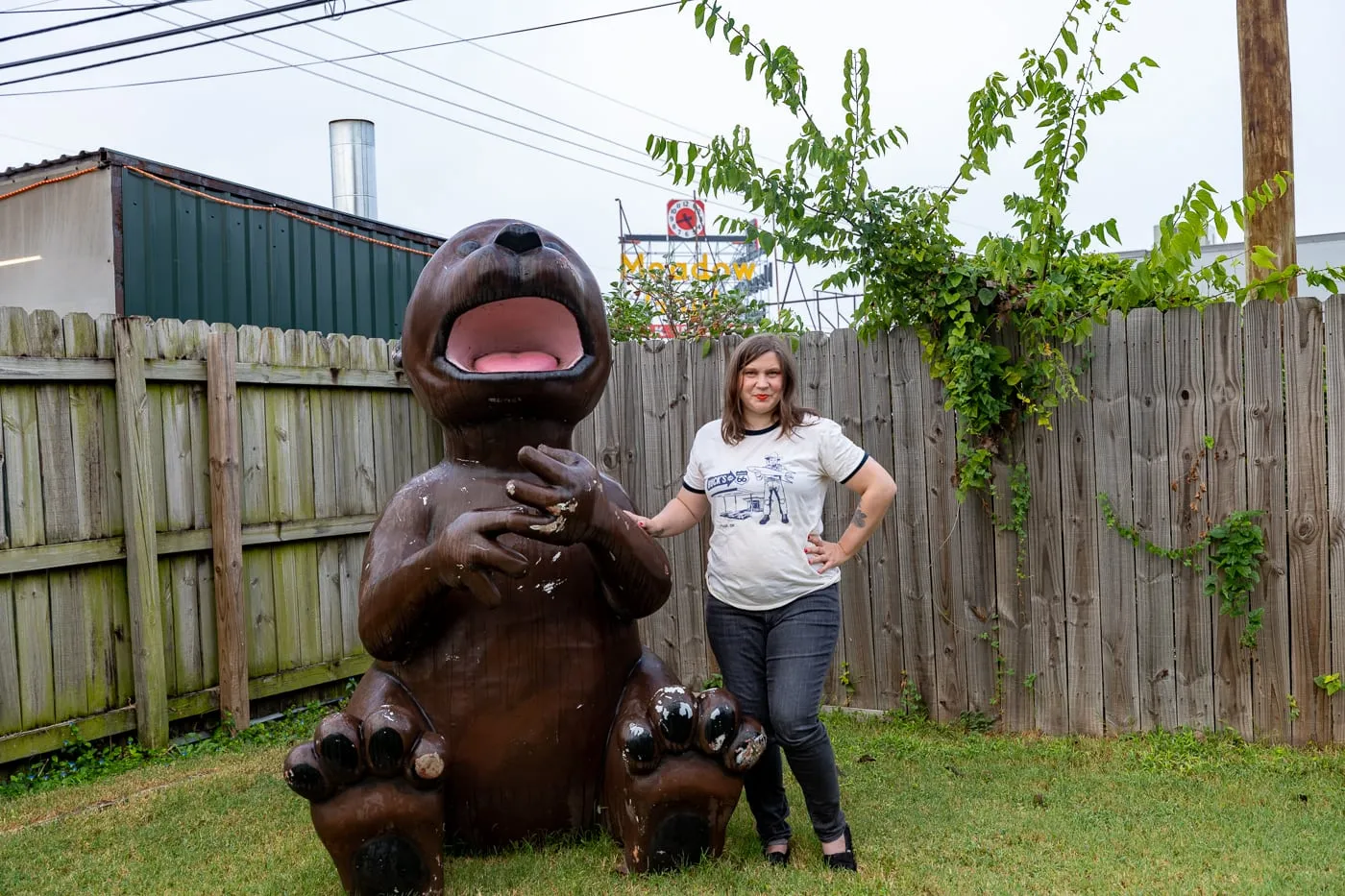 Welcome to Tulsa Mural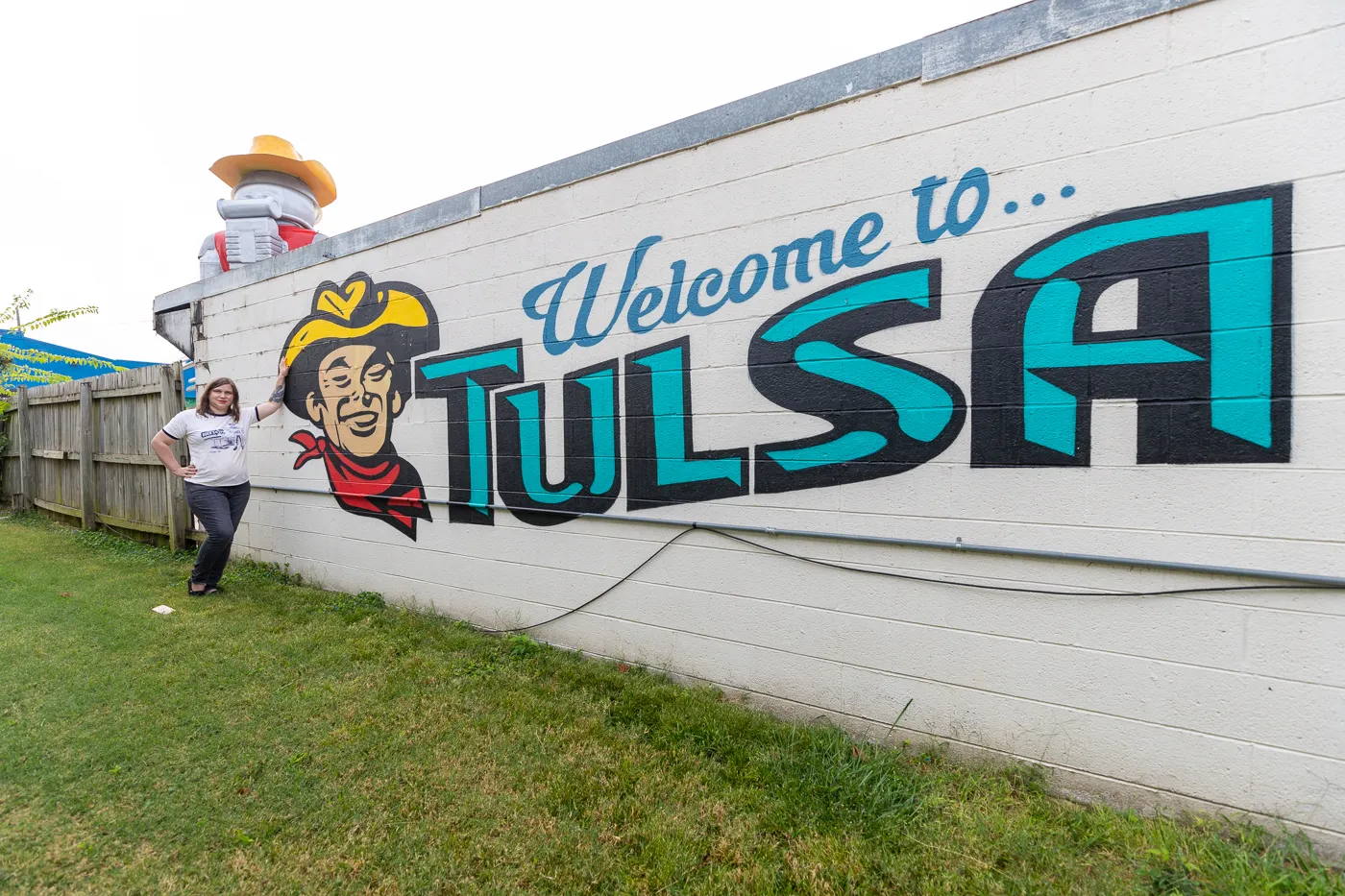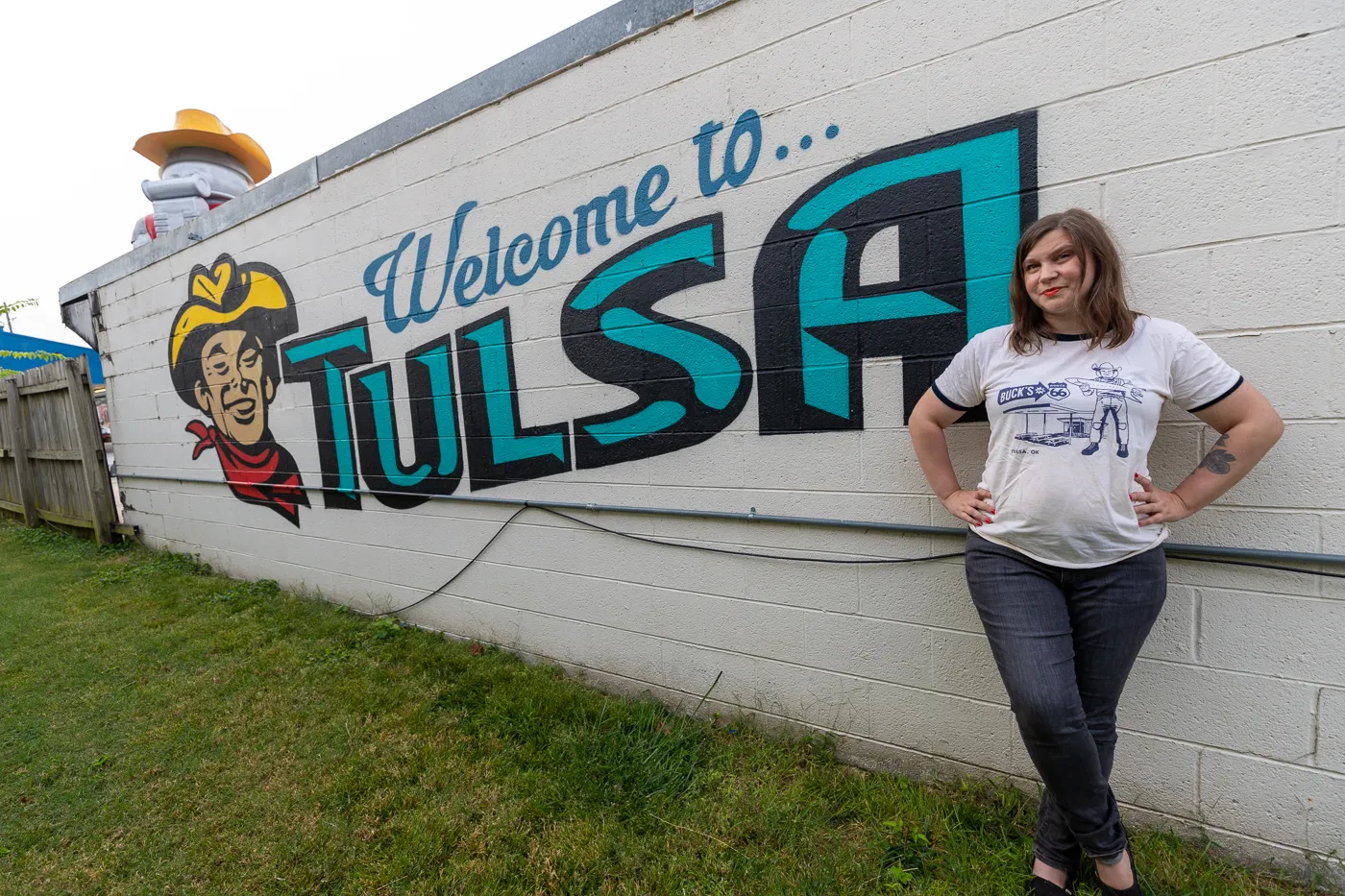 Buck's Cosmic Crash Pad on Route 66 AirBNB
3 bedrooms, 4 beds, sleeps 6 people
1.5 Bedrooms
$137 a night
Pin this Tulsa, Oklahoma AirBNB: