There are many weird presidential monuments and roadside attractions across the United States. And of those a popular theme is giant president heads. I mean, you probably need to have a big head to become president, but these are over the top all the same. You can find one such giant president head at the Eisenhower Veterans Monument in Denison, Texas.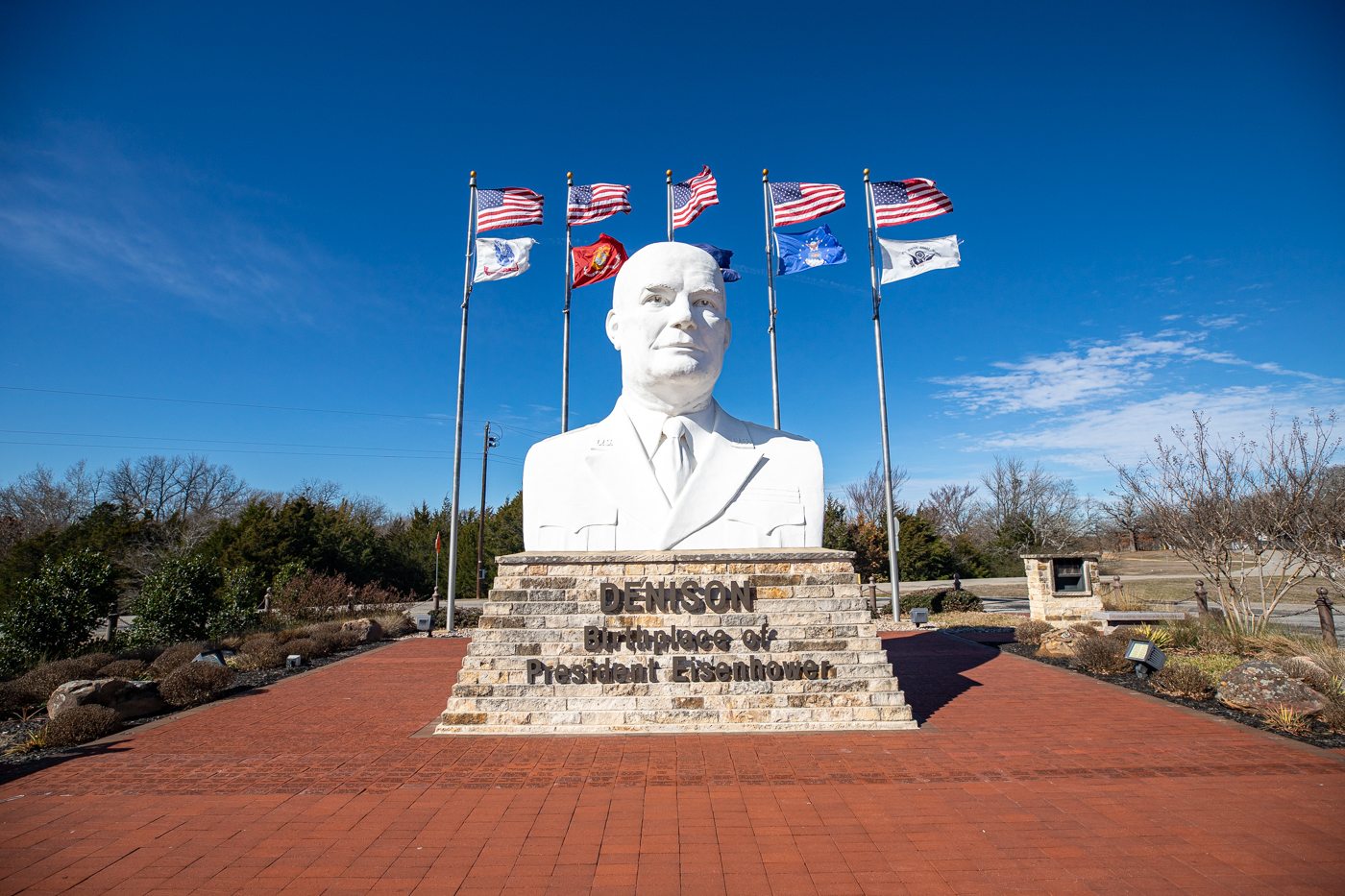 Dwight David Eisenhower was the 34th US president and a Five Star General. Though he was raised in Abilene, Kansas, he was born on October 14, 1890 in Denison, Texas.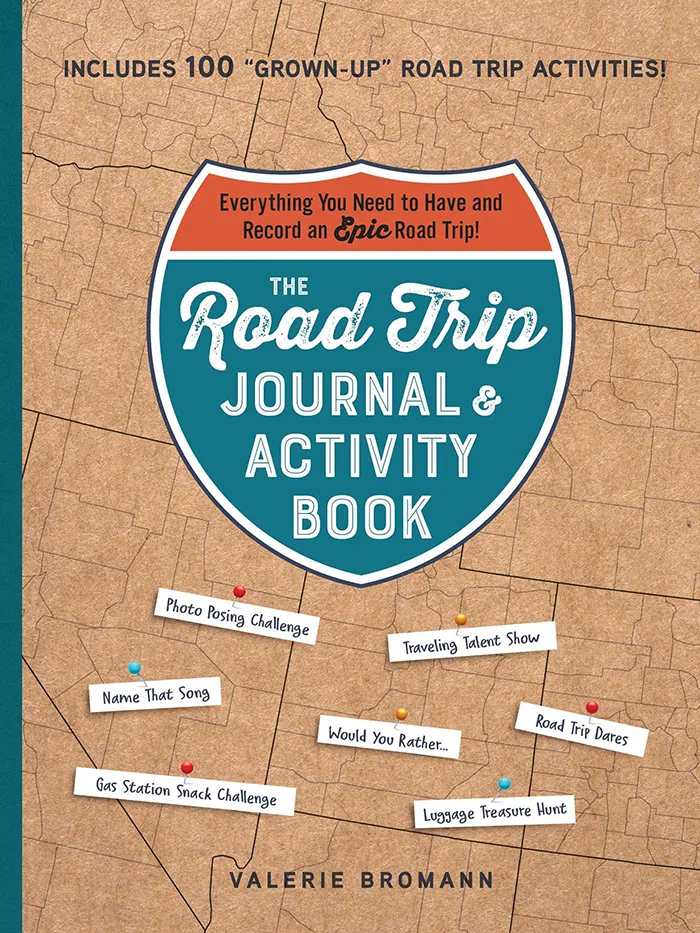 The Road Trip Journal & Activity Book
Everything You Need to Have and Record an Epic Road Trip!
Enjoy fun games and challenges to pass the time on your next road trip and have a keepsake to look back on for years to come with this entertaining must-have for your next vacation.
His hometown pays homage to their presidential ties with the preserved Eisenhower Birthplace State Historic Site and a massive Eisenhower bust at the Eisenhower Veterans Monument.
The giant presidential bust is 16-feet tall and sits on top of a 5-foot tall stone pedestal. It is surrounded by personalized engraved bricks and five 35-feet tall flagpoles, each topped with an American flag and a flag that represents one of the five branches of military service.
The oversized head was designed by modernist sculptor and painter David Adickes. Adickes is best known for his 67-foot tall statue of Sam Houston in Huntsville, Texas, known as A Tribute to Courage. He's also created numerous big president heads for former presidential parks in Williamsburg, Virginia; Lead, South Dakota; and Houston, Texas. It seems the one near Houston (Presidential Park at WaterLights) failed to get its footing and most of those heads went back into storage. Some sources say that this head as from that batch.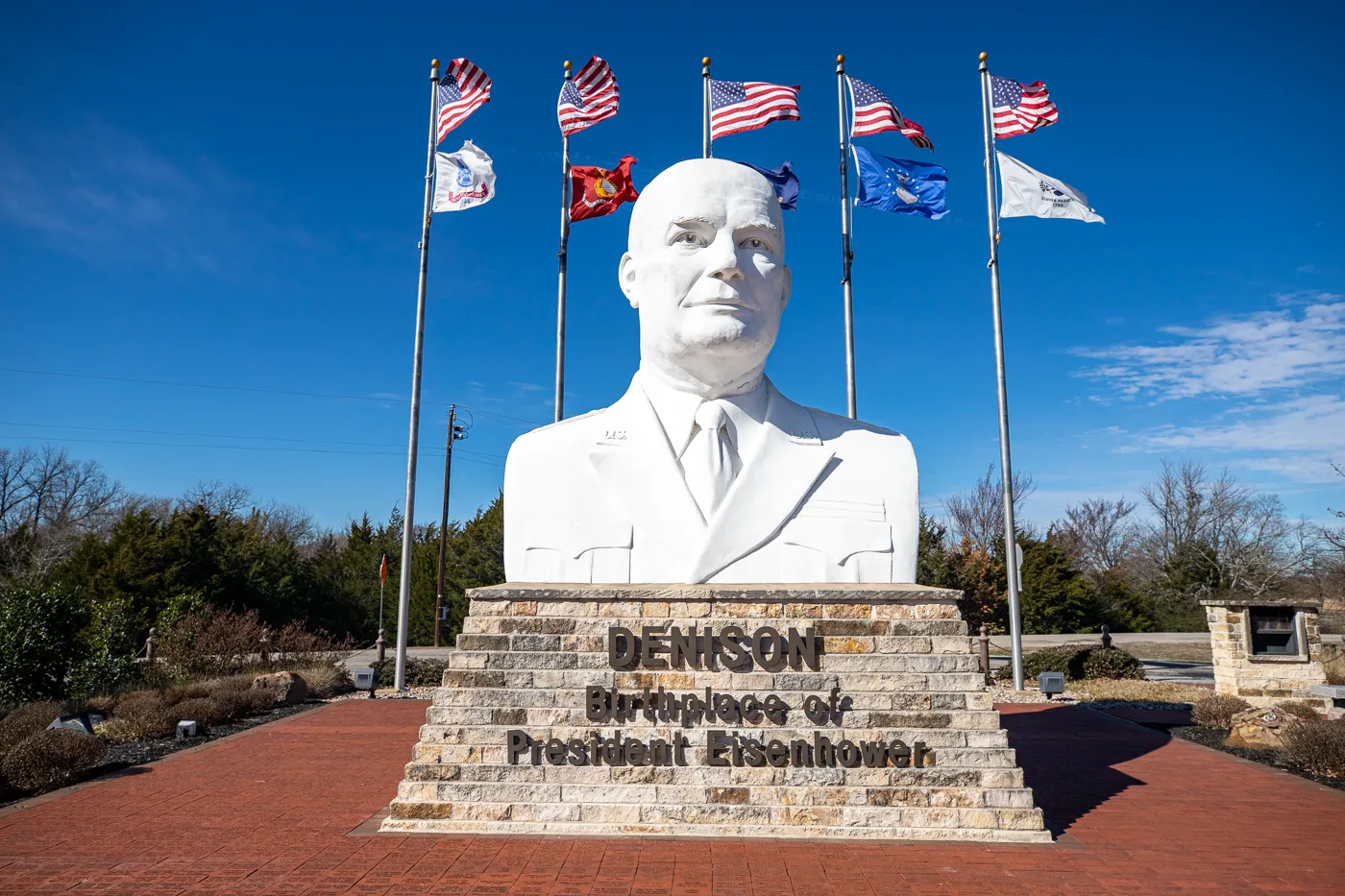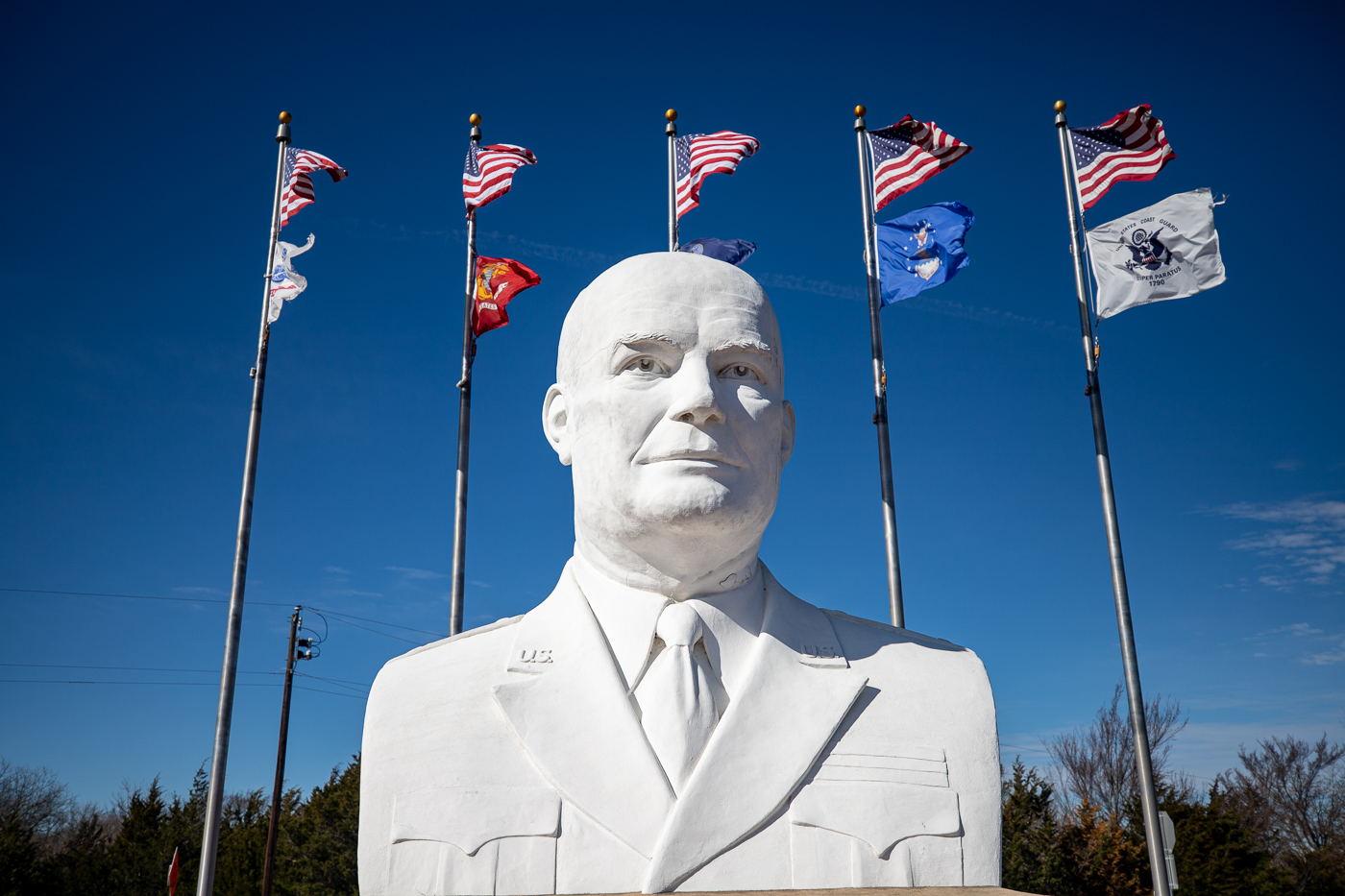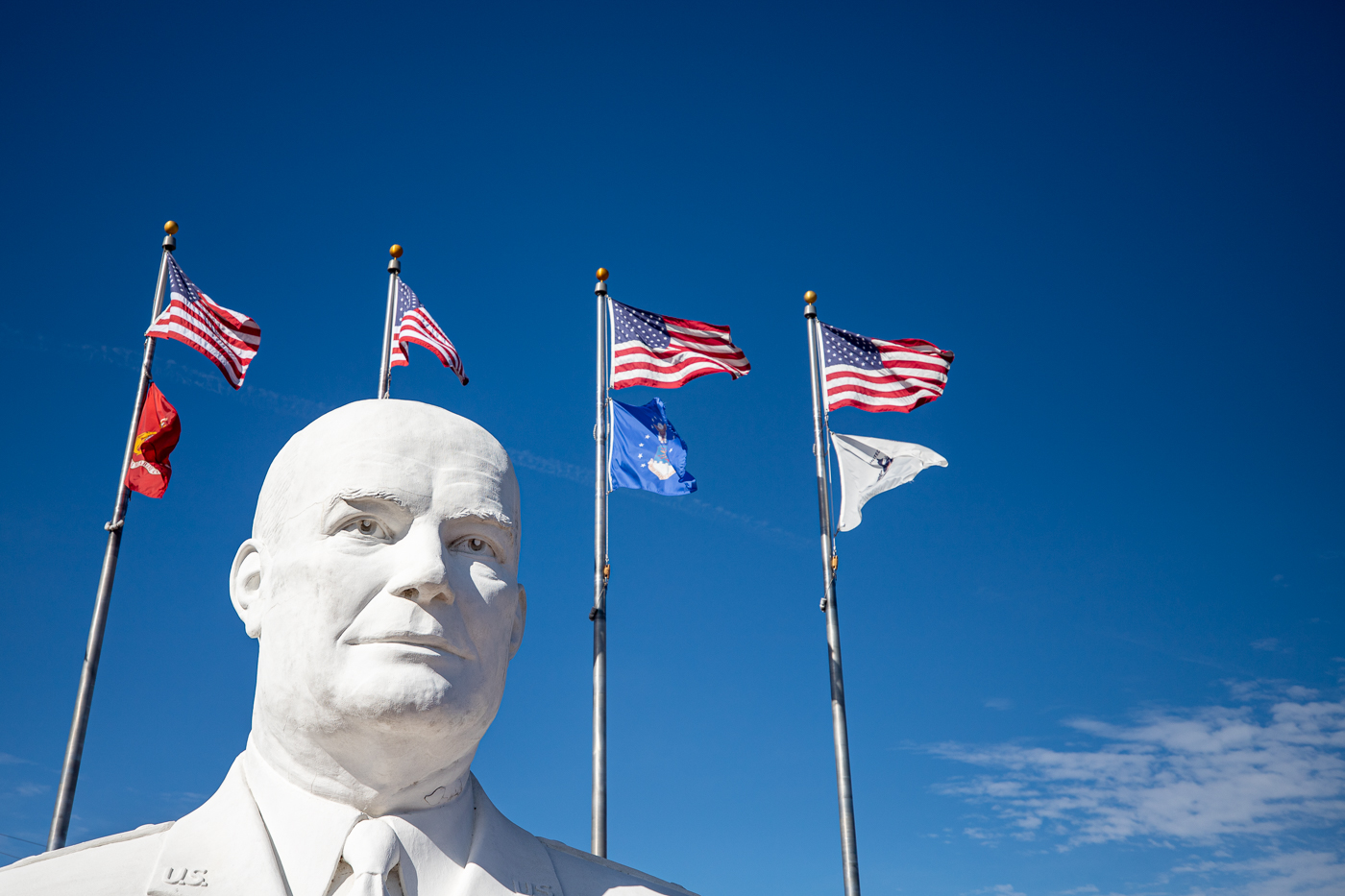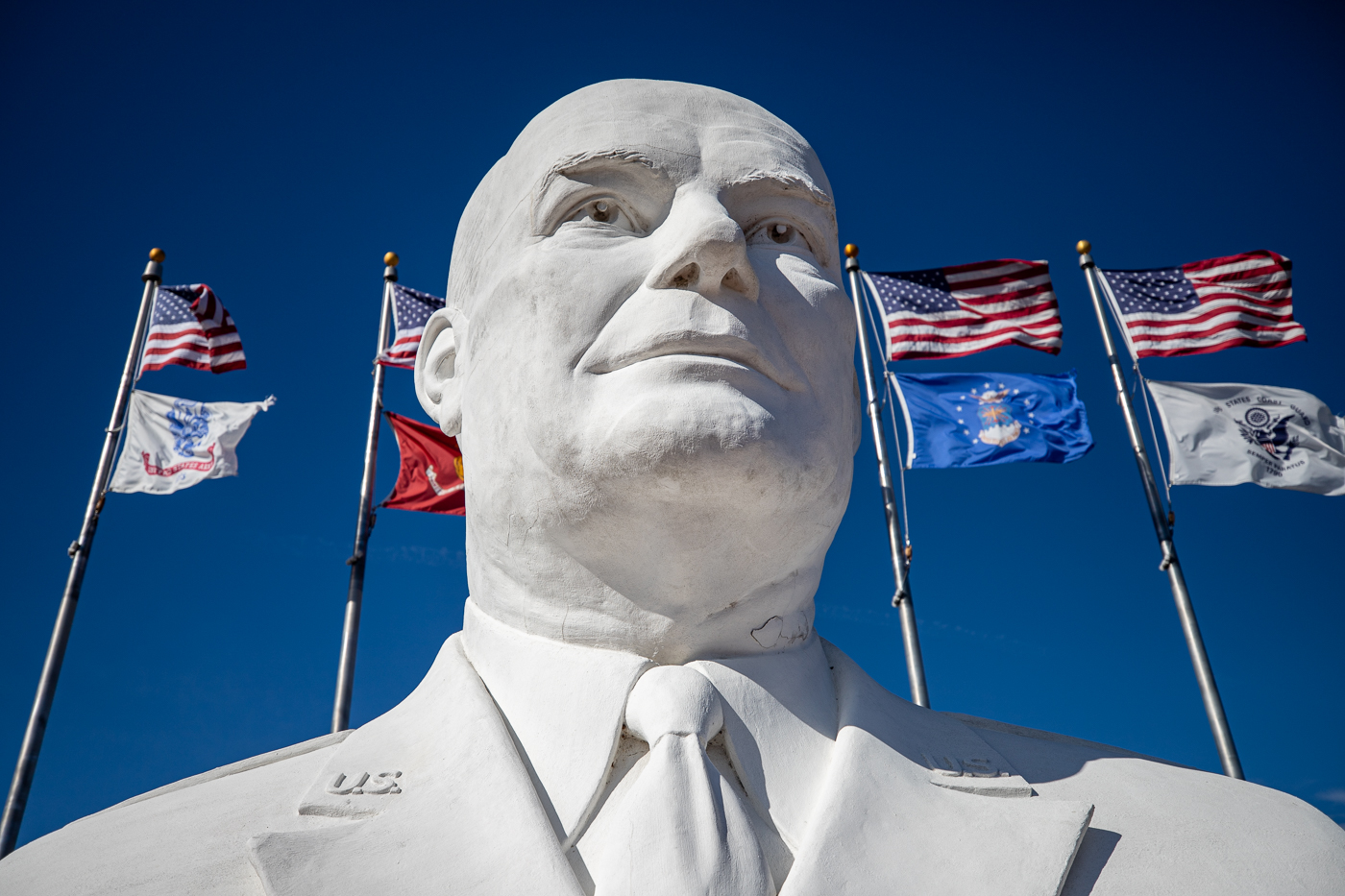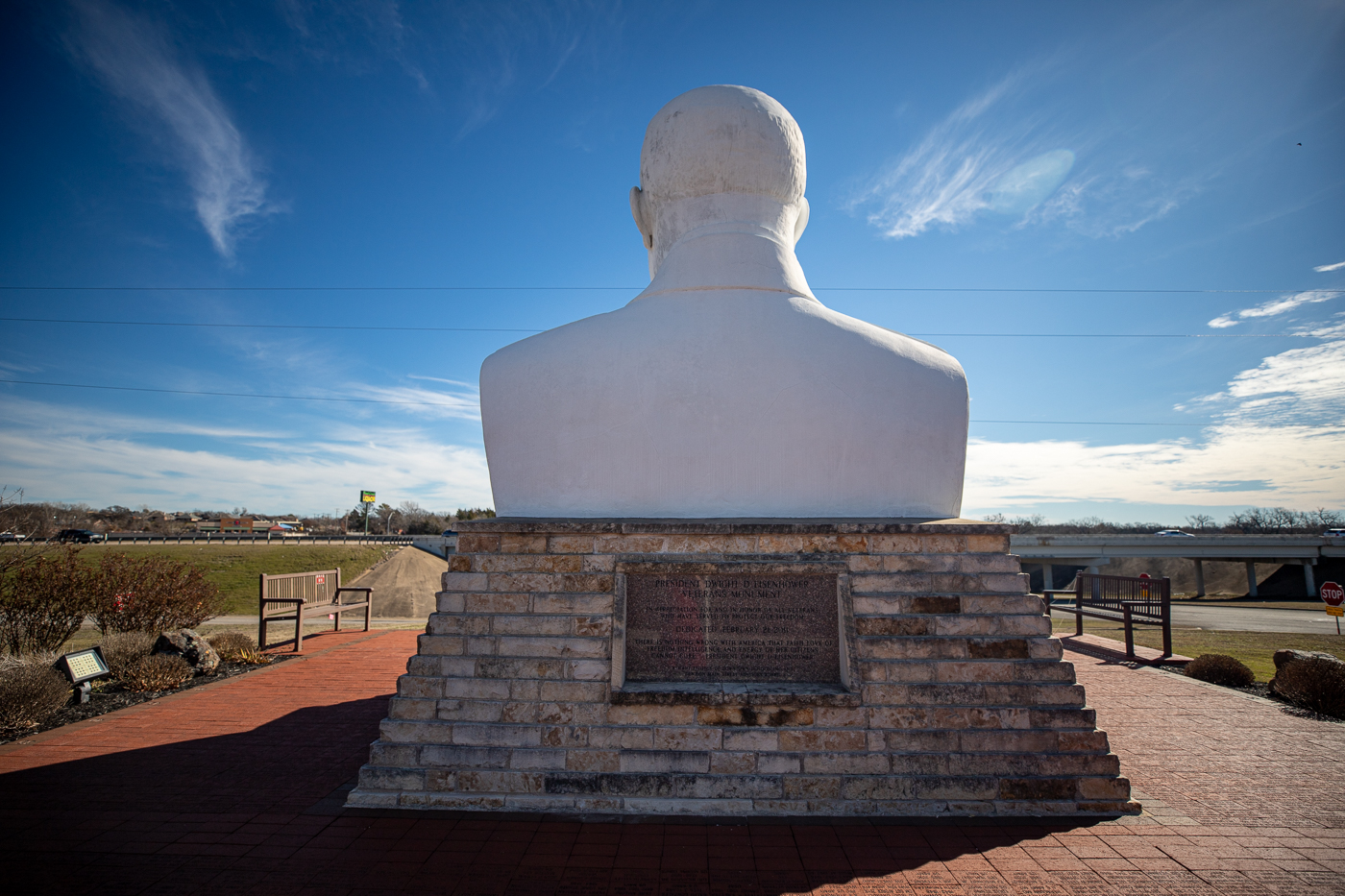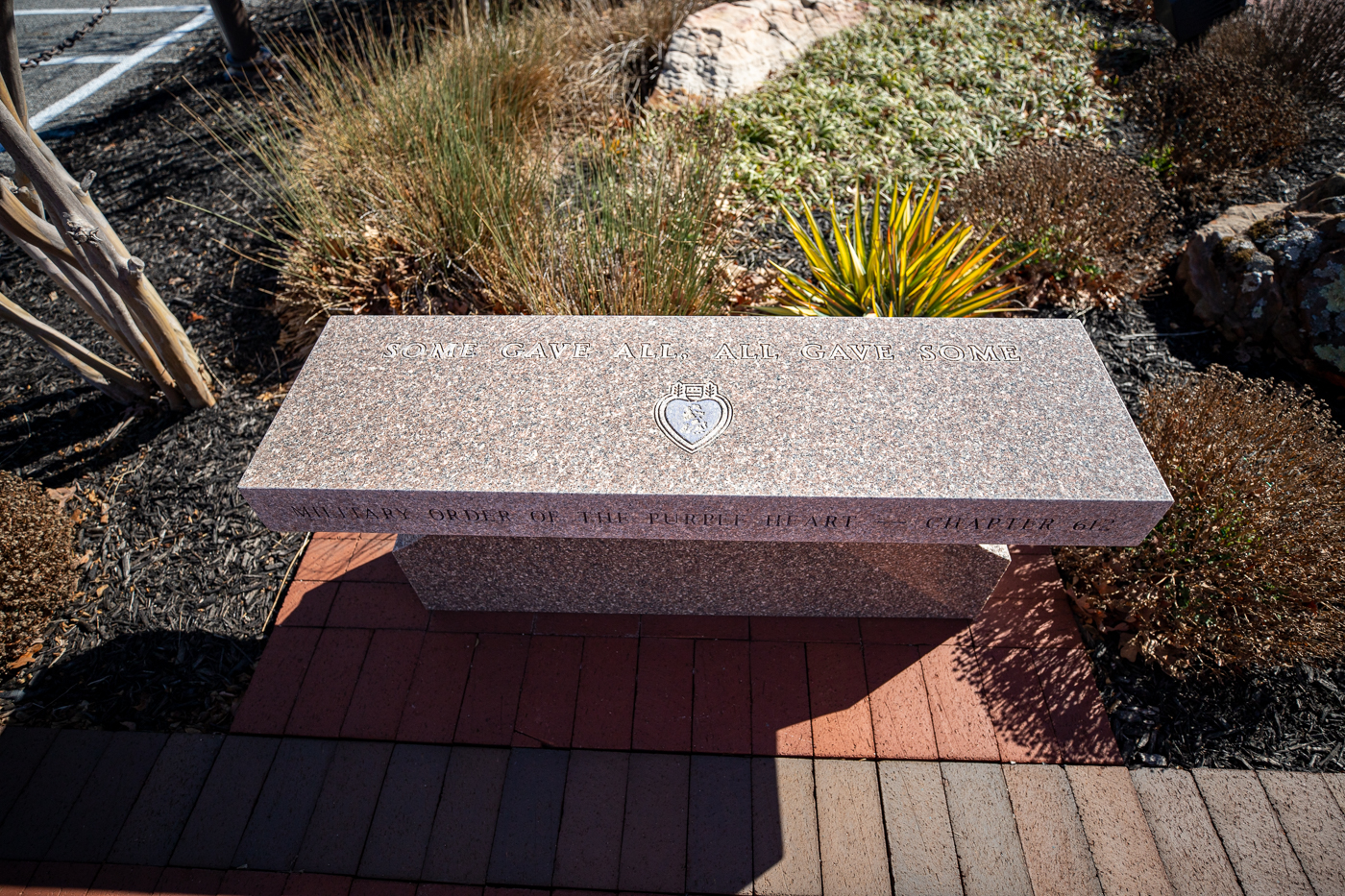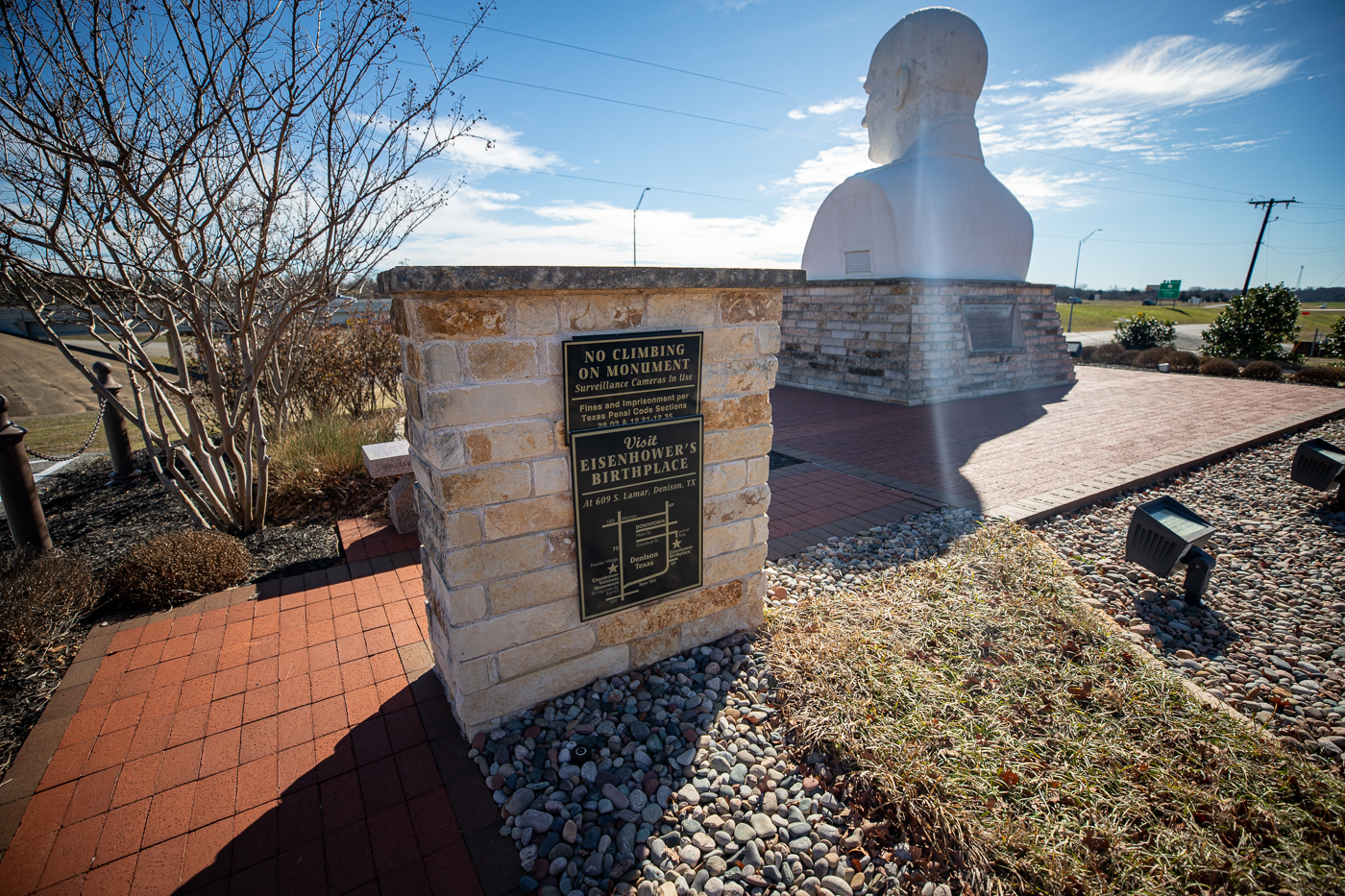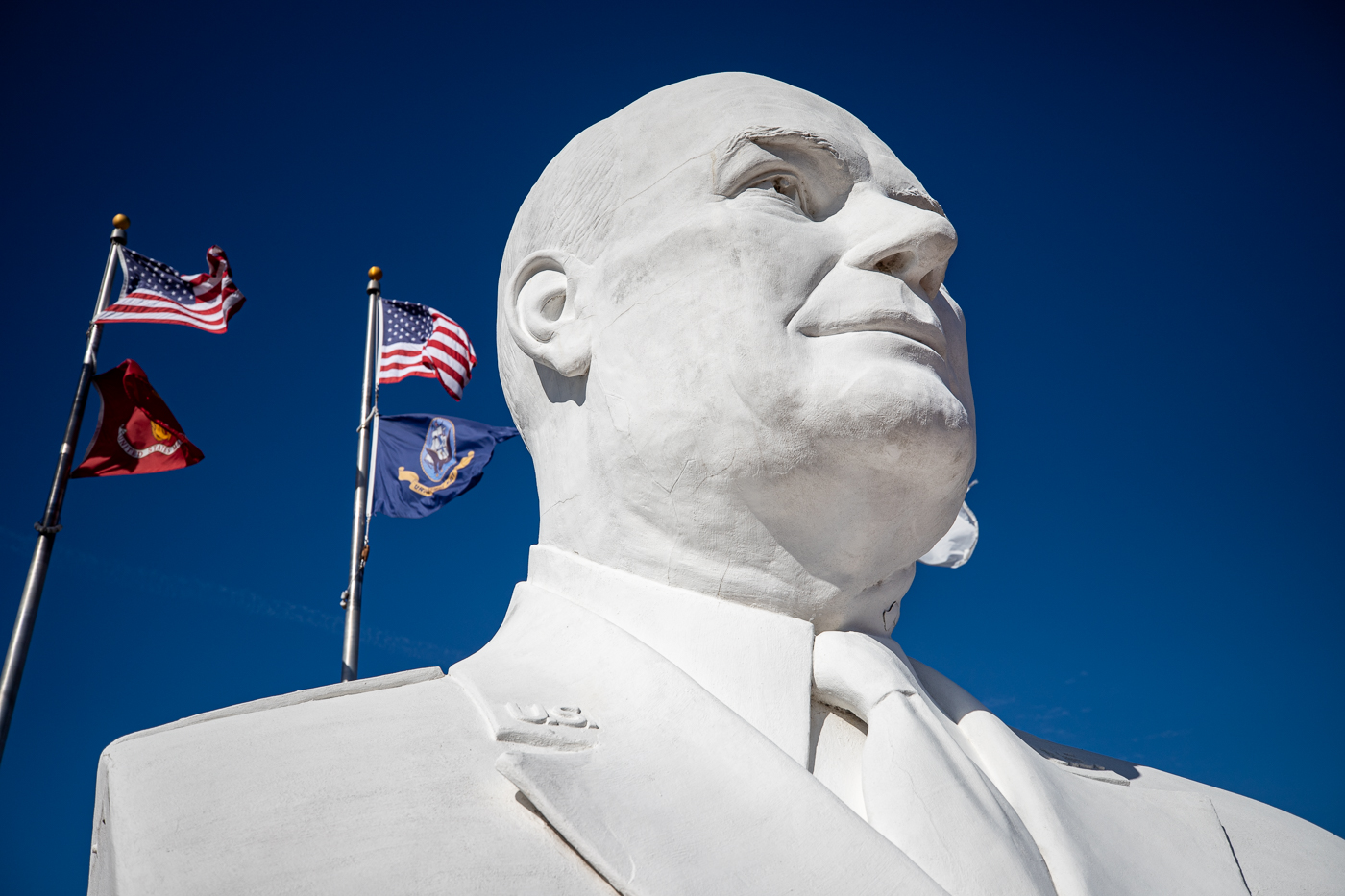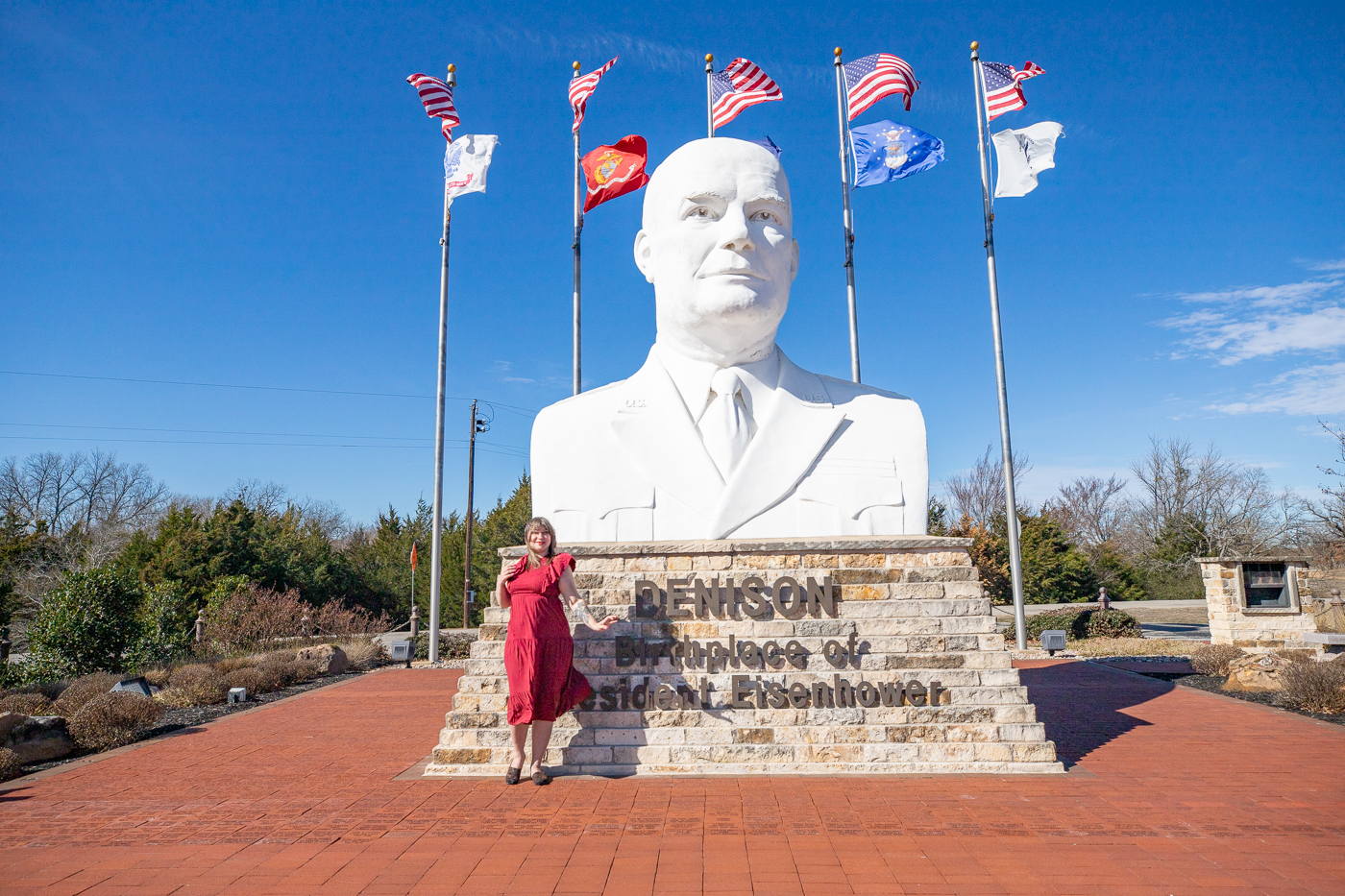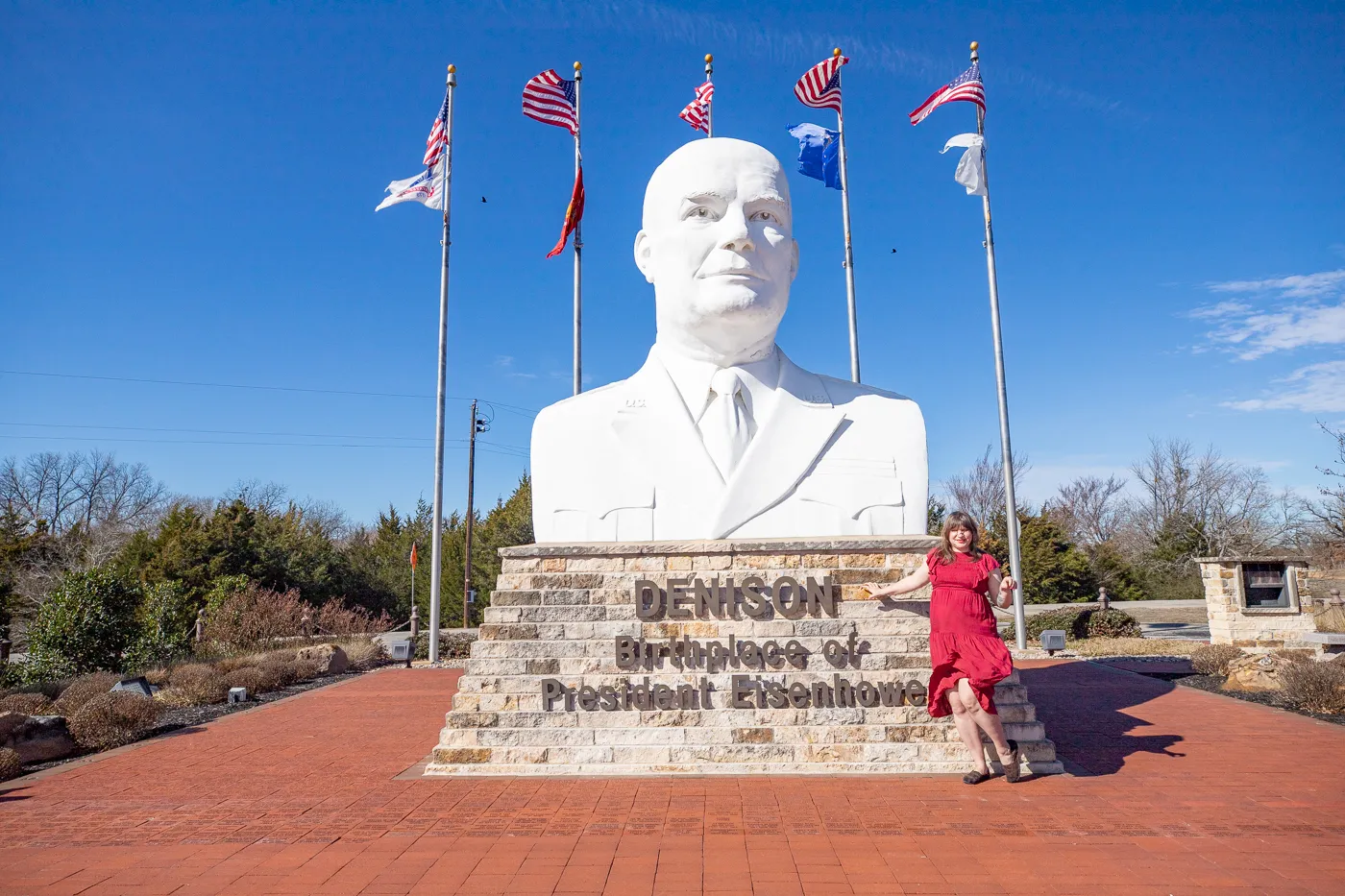 Looking for more of the best Texas roadside attractions to add to your road trip itinerary? Look for these nearby: the Big BBQ Six-Shooter in Denison and the LMAO Sculpture in McKinney.
Can't get enough giant presidents? Check out our list of 10 Weird Presidential Monuments & Roadside Attractions.
Eisenhower Veterans Monument (Giant Head)
Address: S Polaris St, Denison, TX 75020
Cost: Free to See
Hours: Always Visible

Pin this Texas roadside attraction to save for your road trip itinerary: