Woody Guthrie (1912-67) was a writer, folksinger, and illustrator whose work focused on the social, political and economic issues of his day. Born in Okemah, Oklahoma, his ties to the state ring strongly.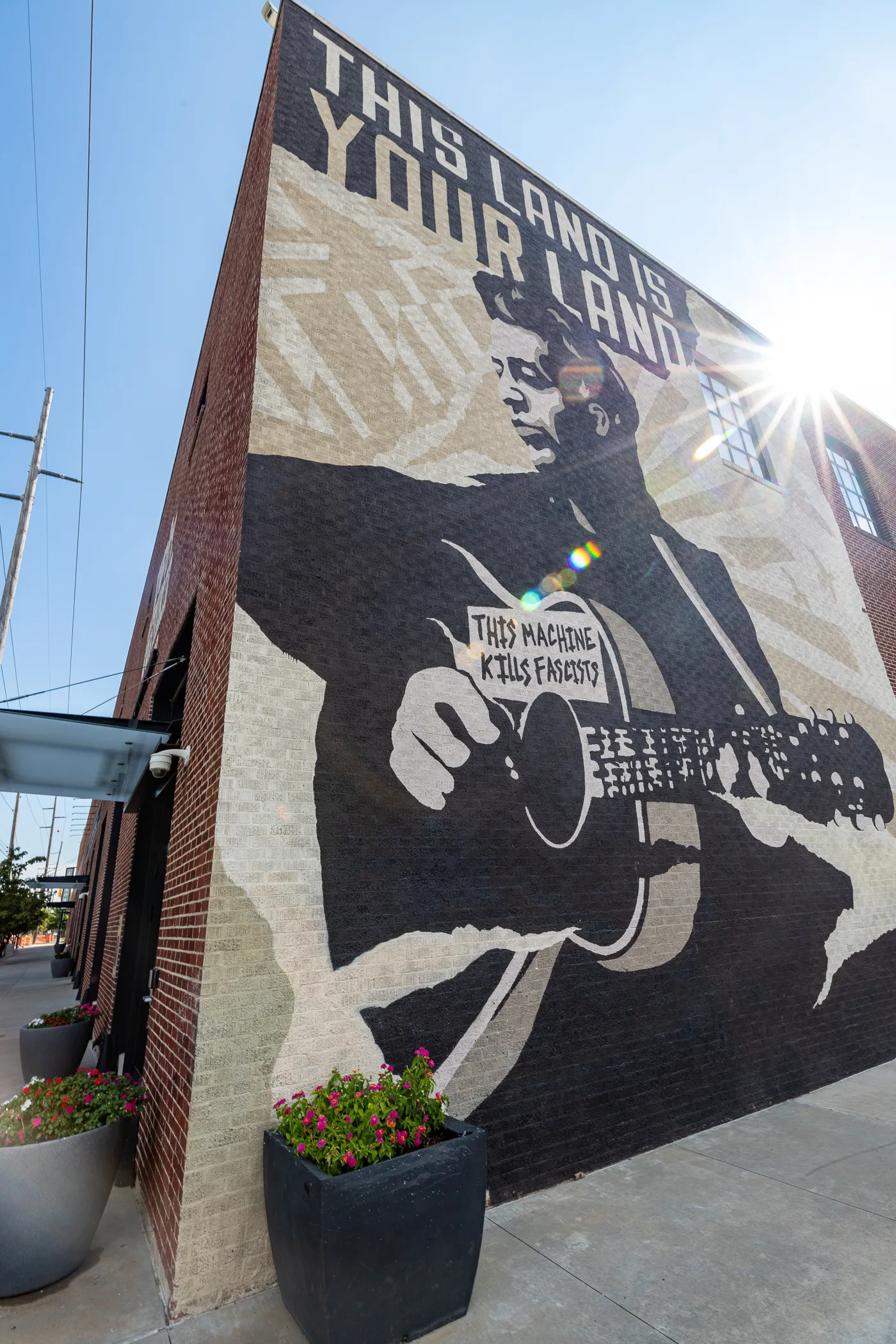 This Woody Guthrie Mural, painted in his honor, can be found on the west side of the Tulsa Paper Company Building, which is now home to the Woody Guthrie Center. The Center is a museum dedicated to the artist and celebrates his life, art, and accomplishments with music and memorabilia.
The giant artwork was created by Clean Hands co-founder Aaron Whisner and features a depiction of Woody Guthrie himself, playing his signature guitar branded with his famous phrase, "The Machine Kills Fascists," with the title line from his most popular song "This Land is Your Land" written across the top.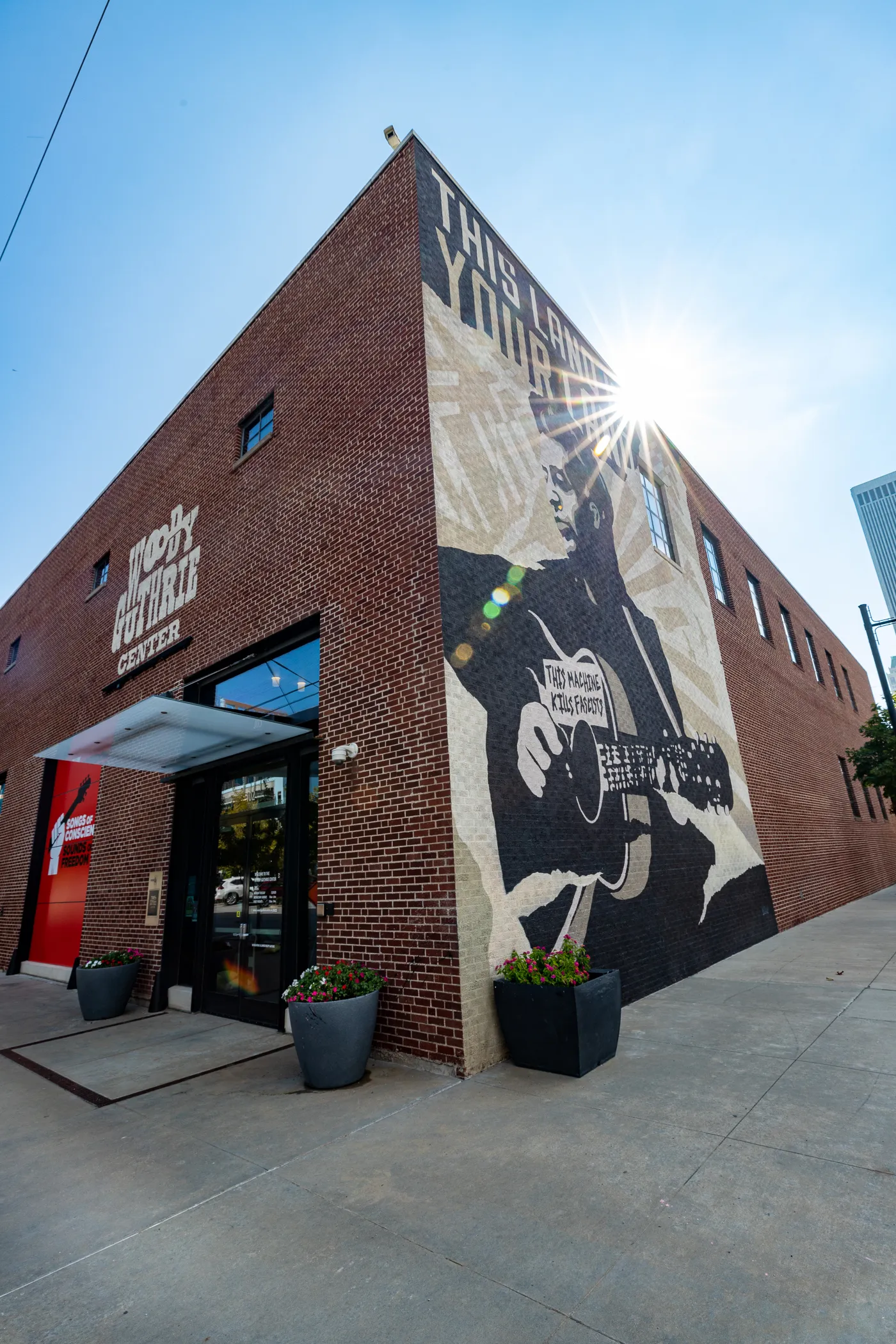 While visiting Tulsa be sure to also check out the Gathering Place, Mother Road Market, the Meadow Gold Sign, and the Golden Driller.
Woody Guthrie Mural
Address: 102 E Reconciliation Way, Tulsa, OK 74103
Cost: Free to See
Hours: Always Visible
Museum costs and hours vary, visit the center's website for up-to-date information.
Pin this Tulsa, Oklahoma Mural: