Davenport, Oklahoma is located on the old Ozark Trail as well as the 1926-85 alignment of Route 66. Several blocks of Broadway Street downtown are still paved with original 1925/1926 bricks from Davenport Brick & Tile Company. This historic red Brick Paved Broadway Street was listed in the National Register of Historic Places in 2004.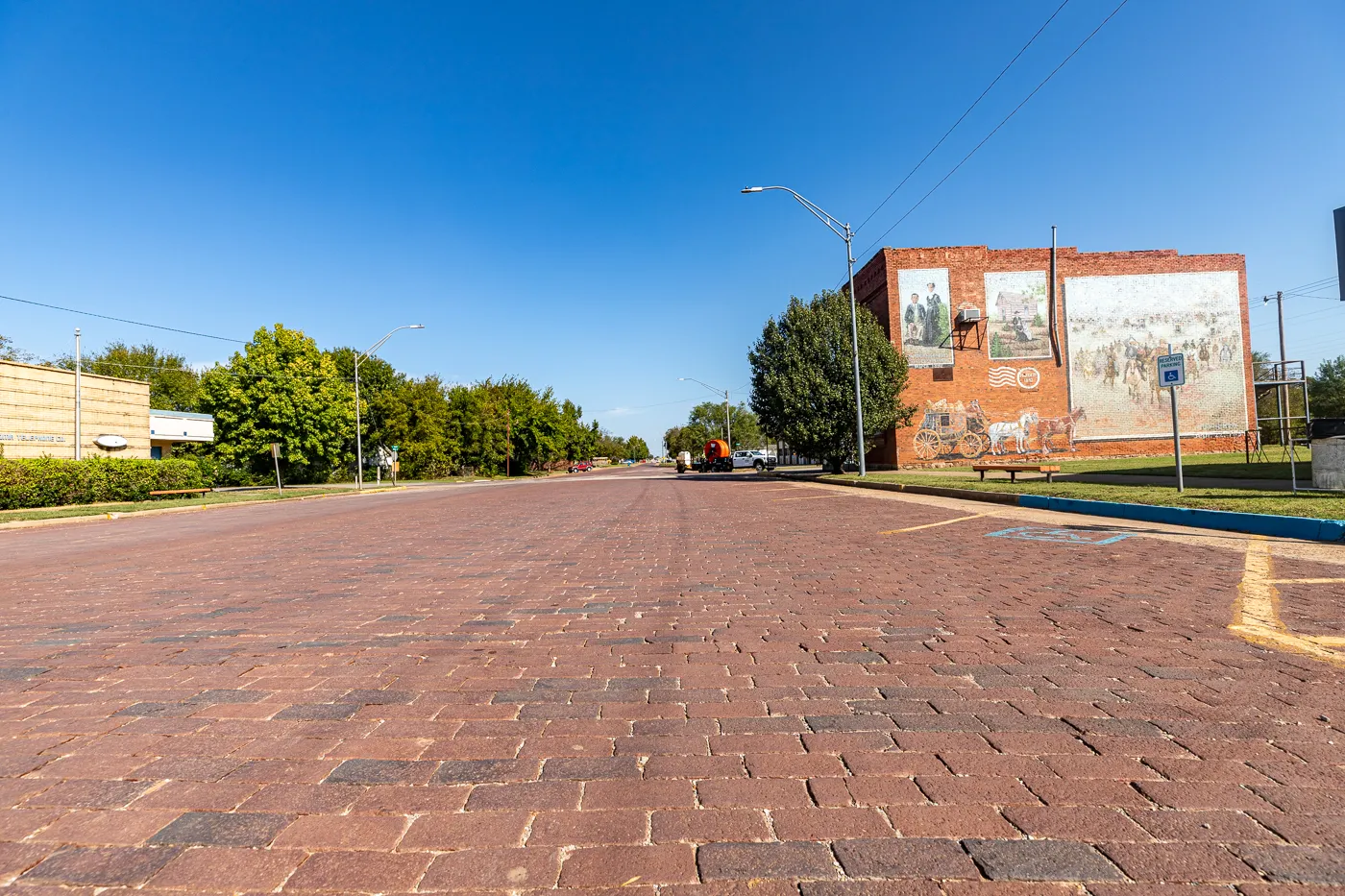 While in Davenport also look for some other classic Route 66 locations: the first natural gas Spherical Tank in Oklahoma, an historic 1933 Texaco station, a former gas station that is now an antiques store, Tammy's Cafe, and a welcome sign.
There are also several Route 66 murals to look out for while driving the brick road, including one that is known as the tallest mural on Route 66. At 32 feet (9,76 m) tall a giant mural is painted on one side of the 1905 Farmers Bank Building. Paintings on the exterior depict a stage coach, Postmistress and first settler's daugher Nettie Davenport and a reproduction of the "Land Run" from Harper's Weekly magazine, September 1891 issue, the "Second Land Run Oklahoma".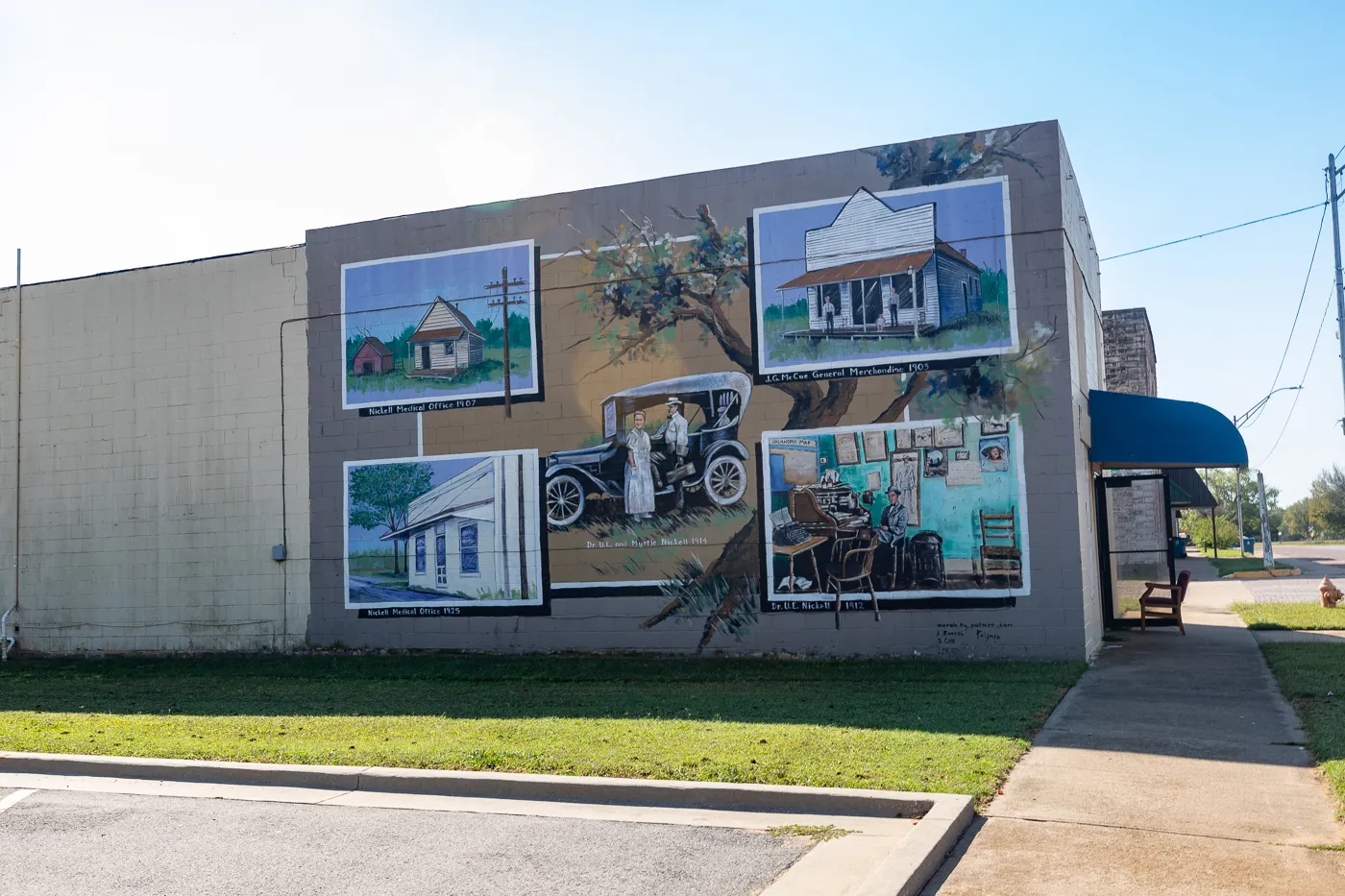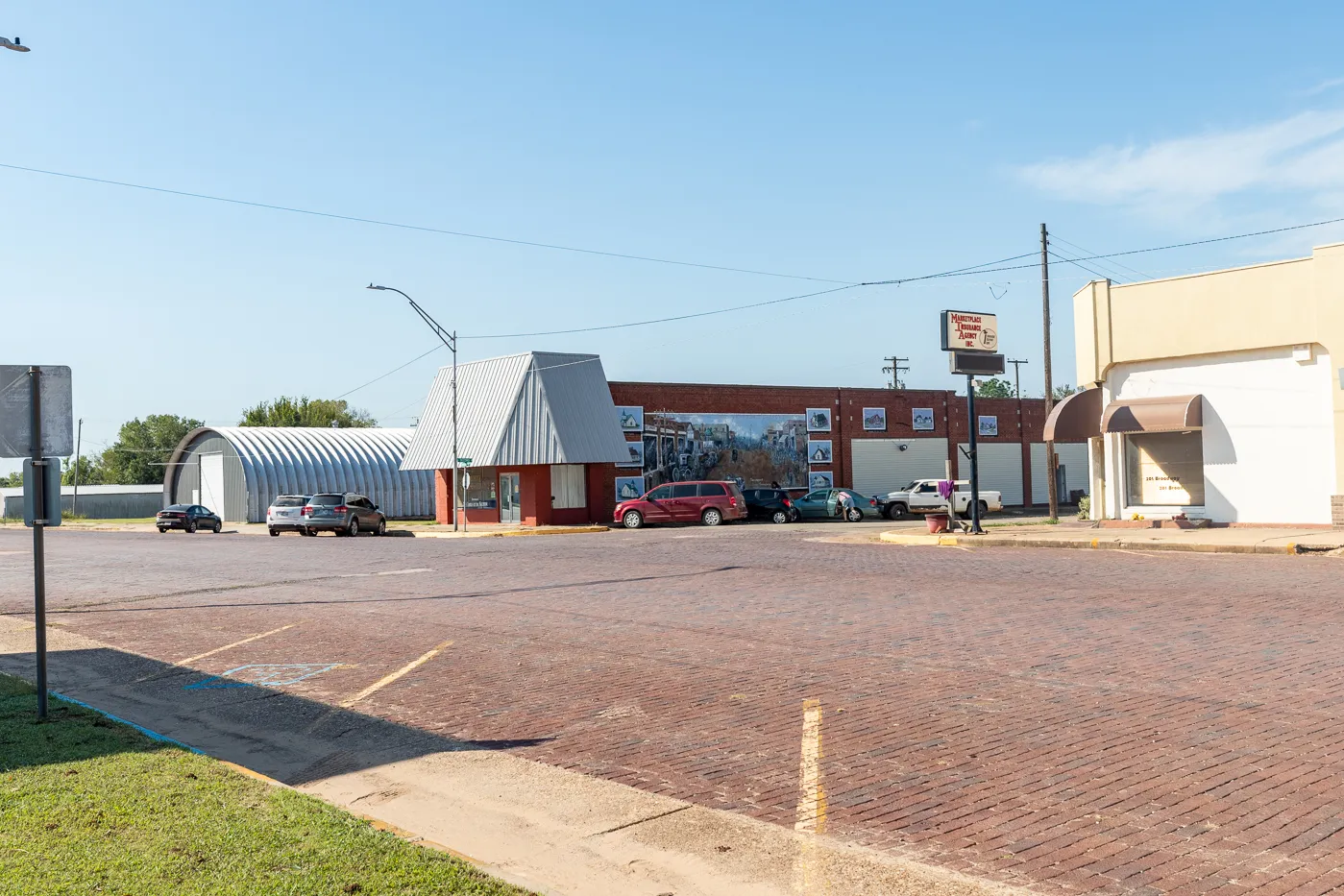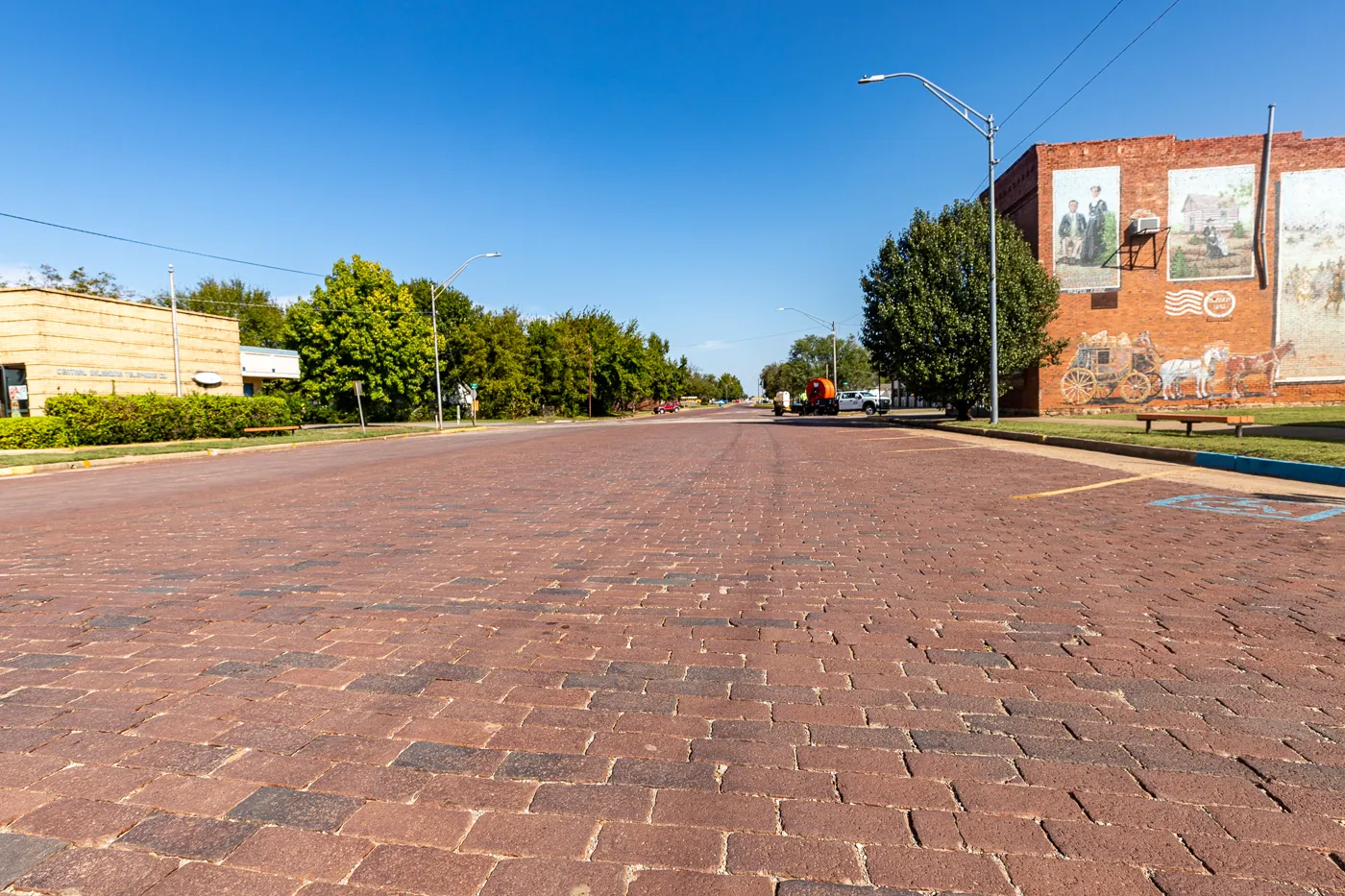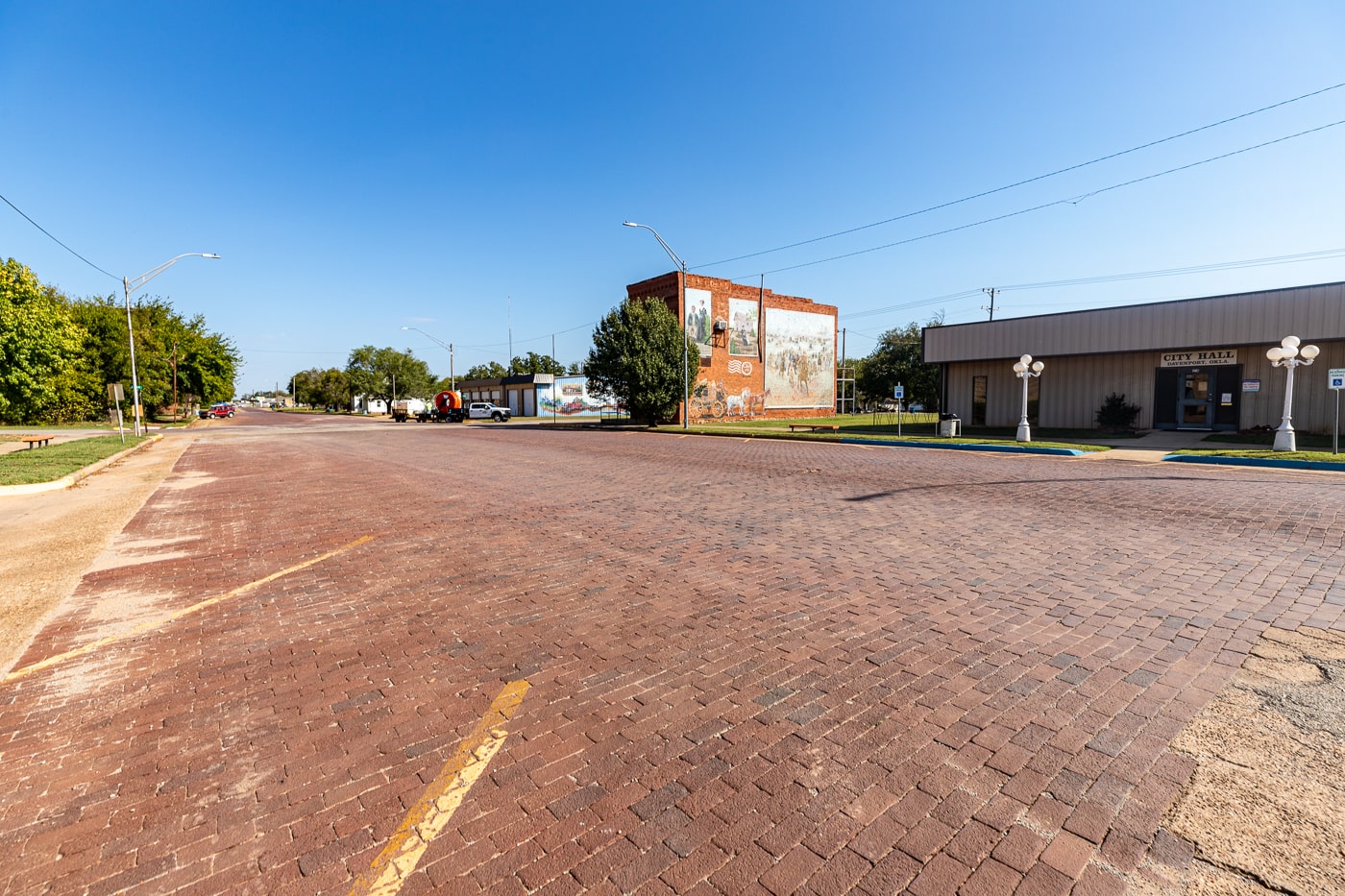 While checking out all the best Oklahoma Route 66 attractions, also look for the Sapulpa Route 66 Mural, the El Reno Mother Road Monument, and the Gateway to Route 66 Arch. Also be sure to stop for lunch nearby at Rock Cafe in Stroud, Oklahoma.
Brick Paved Broadway Street
Address: 455-401, Broadway, Davenport, OK 74026
Hours: Always Visible
Cost: Free to See
Pin this Oklahoma Route 66 attraction: