Casey, Illinois is a small town known for its big things. The town is home to over thirty roadside attractions, including twelve record holding world's largest things! One of the big things to see in town is the big rocking horse.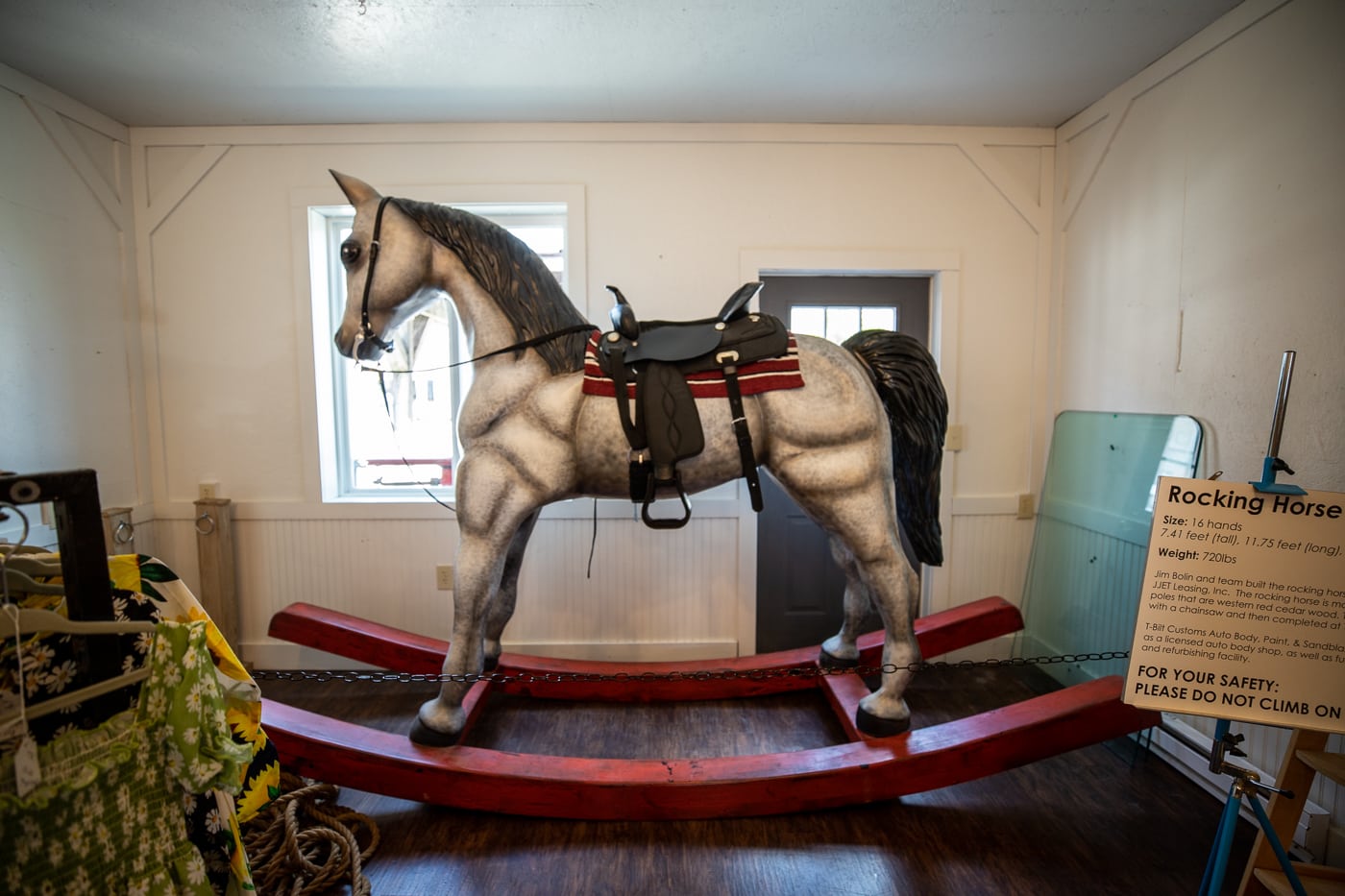 The giant rocking horse is a beautiful carved wooden sculpture that's as big as a real horse! It's 7.41 feet tall, 11.75 feet long, 3.125 feet wide, and weighs (or neighs) 720 pounds. Find the big rocking horse in downtown Casey inside Main Street Mercantile. (It used to be located at JJET Rental, Sales & Service, but was moved in 2021.)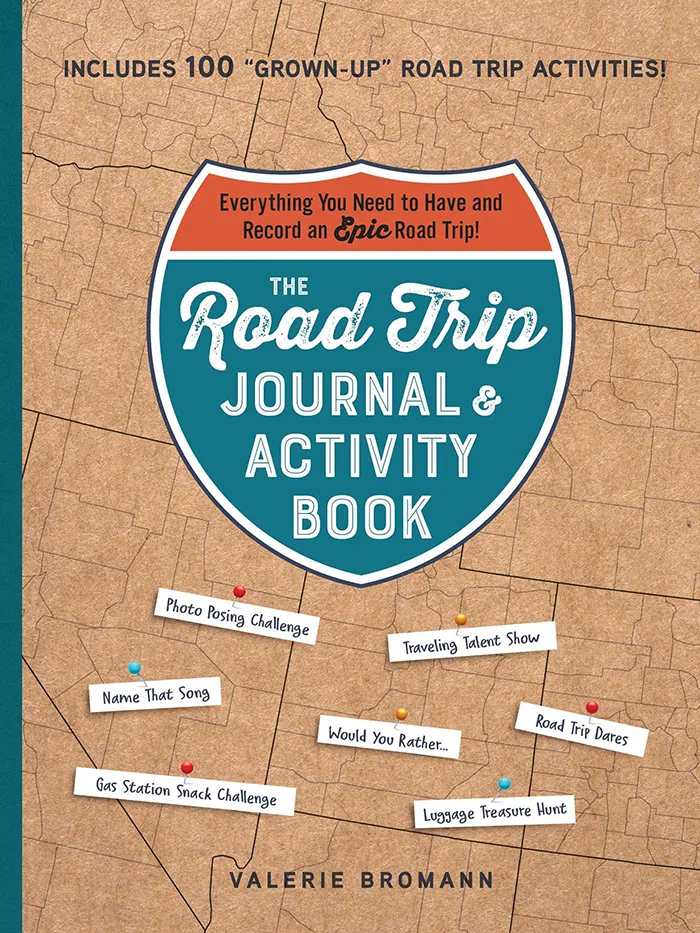 The Road Trip Journal & Activity Book
Everything You Need to Have and Record an Epic Road Trip!
Enjoy fun games and challenges to pass the time on your next road trip and have a keepsake to look back on for years to come with this entertaining must-have for your next vacation.
I'm not horsing around when I say that this Illinois roadside attraction is worth seeing!
Want more local roadside attractions? Find everything to see in Casey, Illinois's Big Things in a Small Town, like the big ear of corn, giant horseshoe, and big cactus!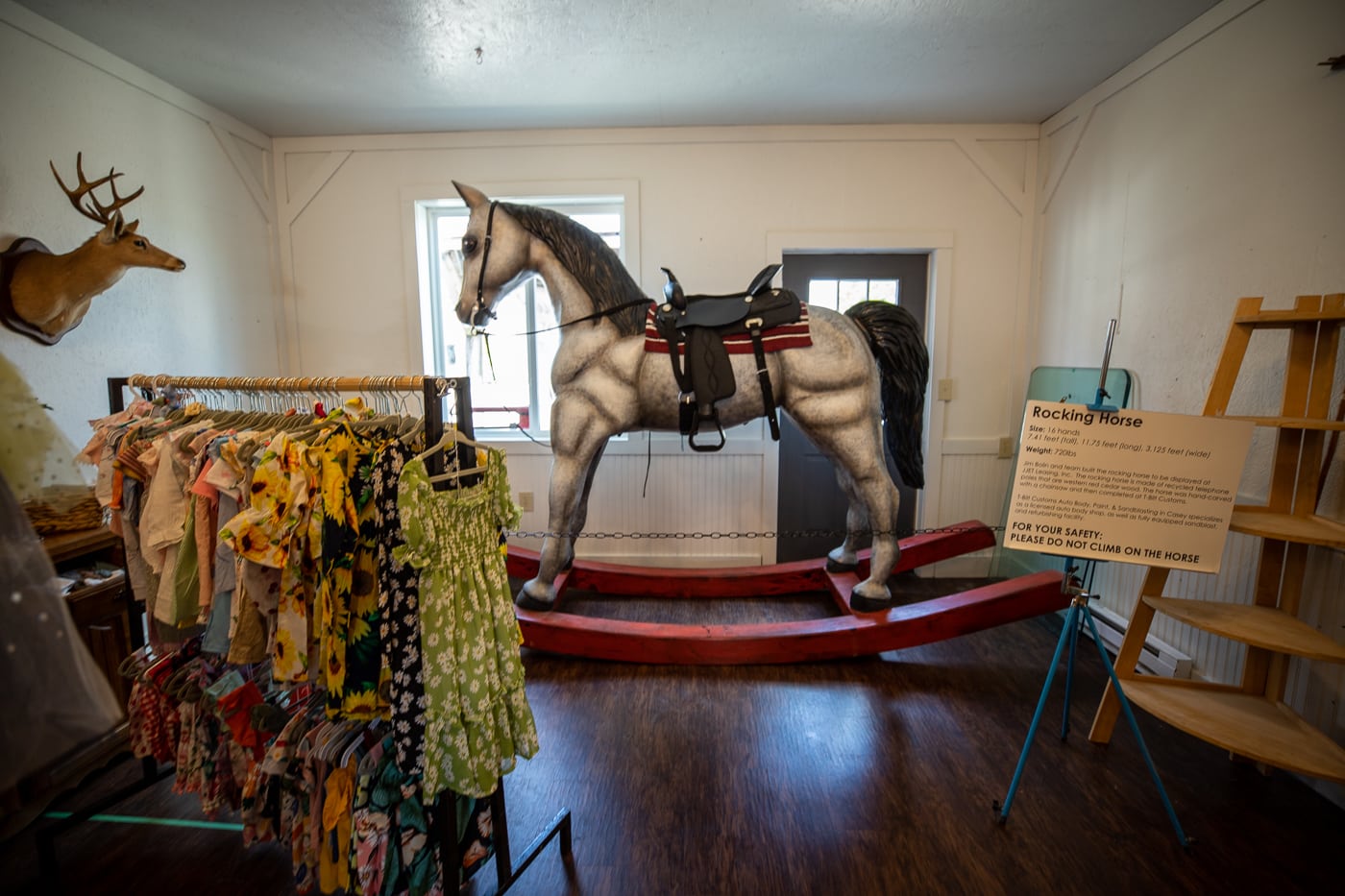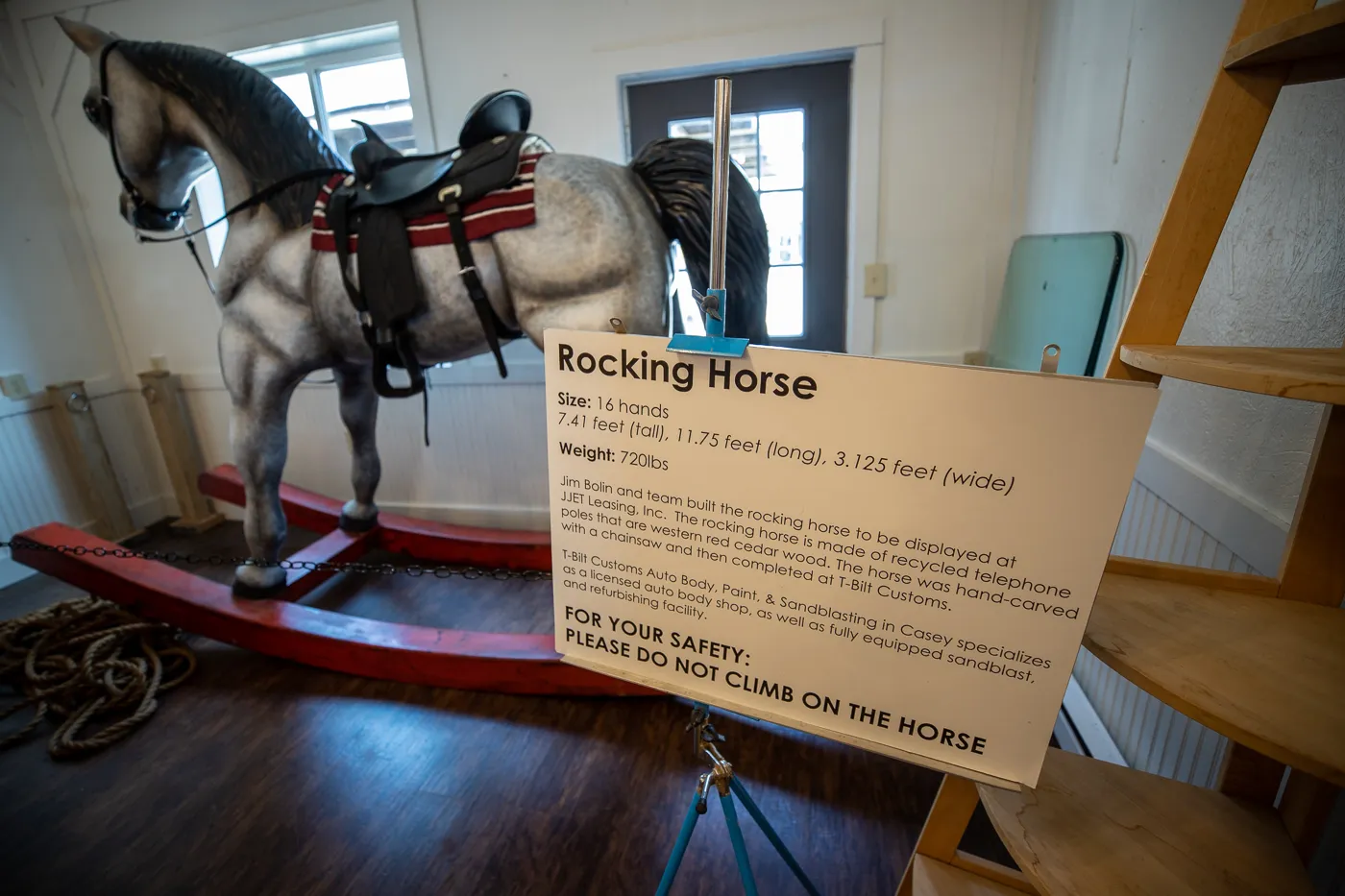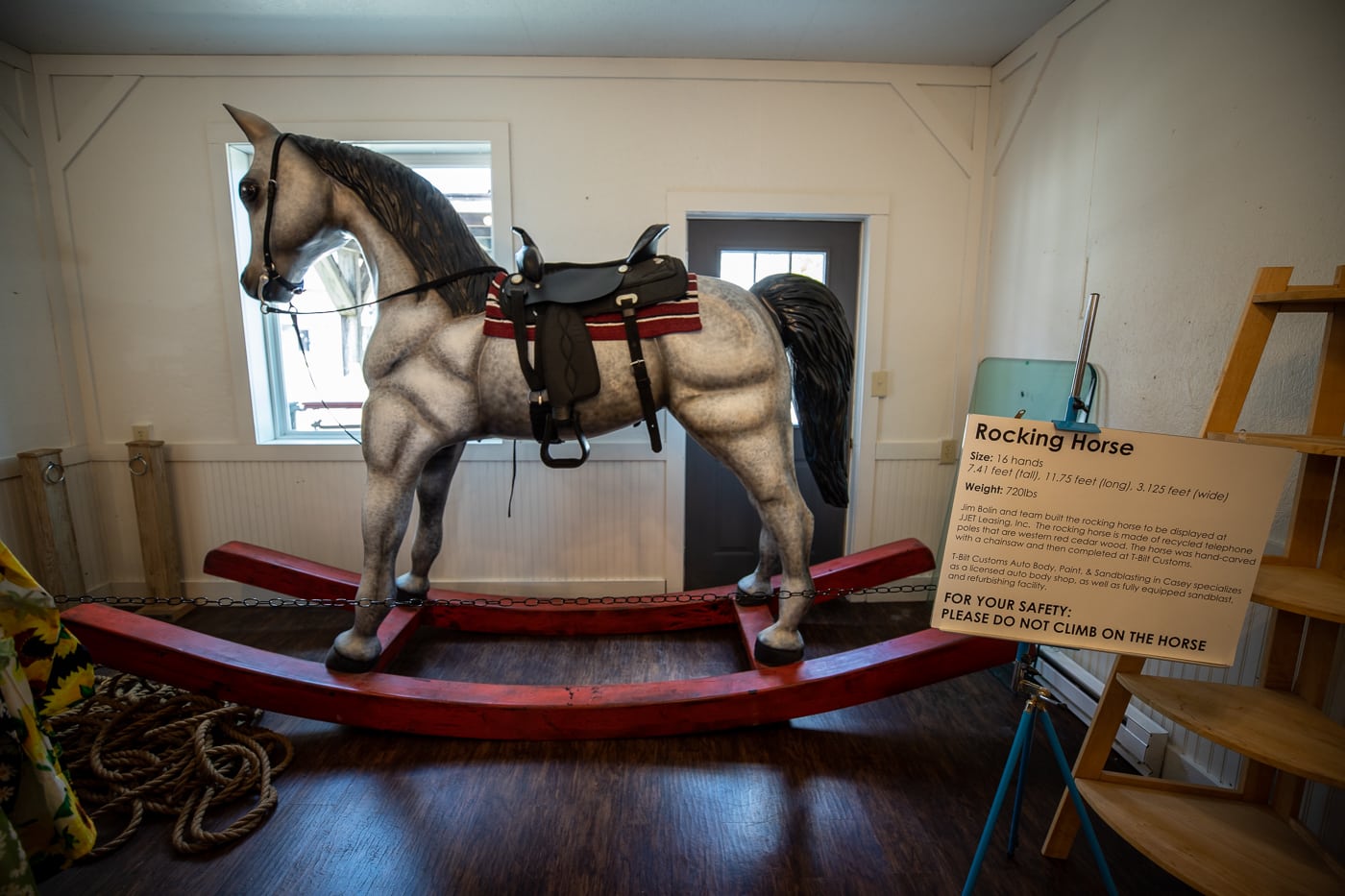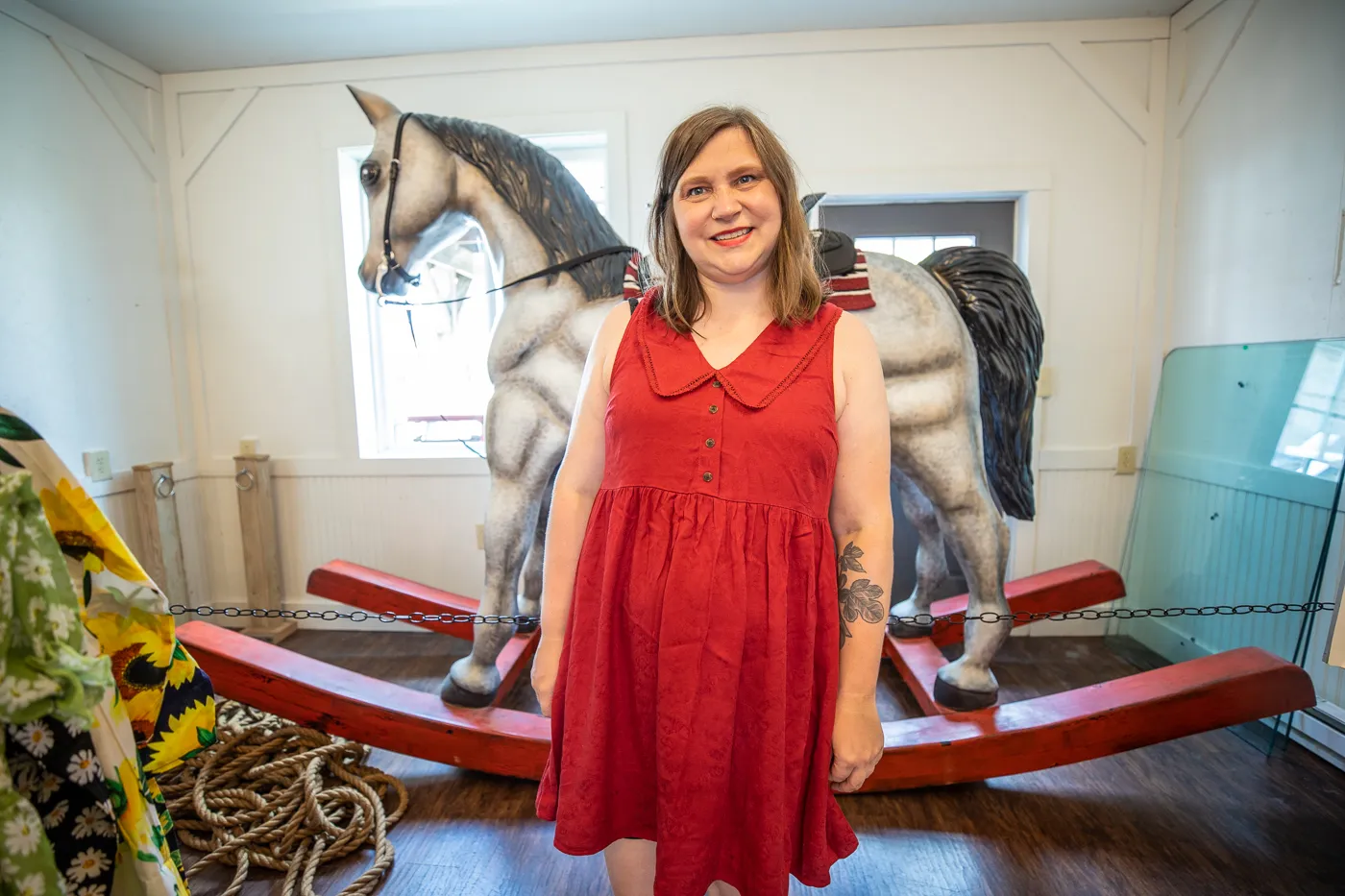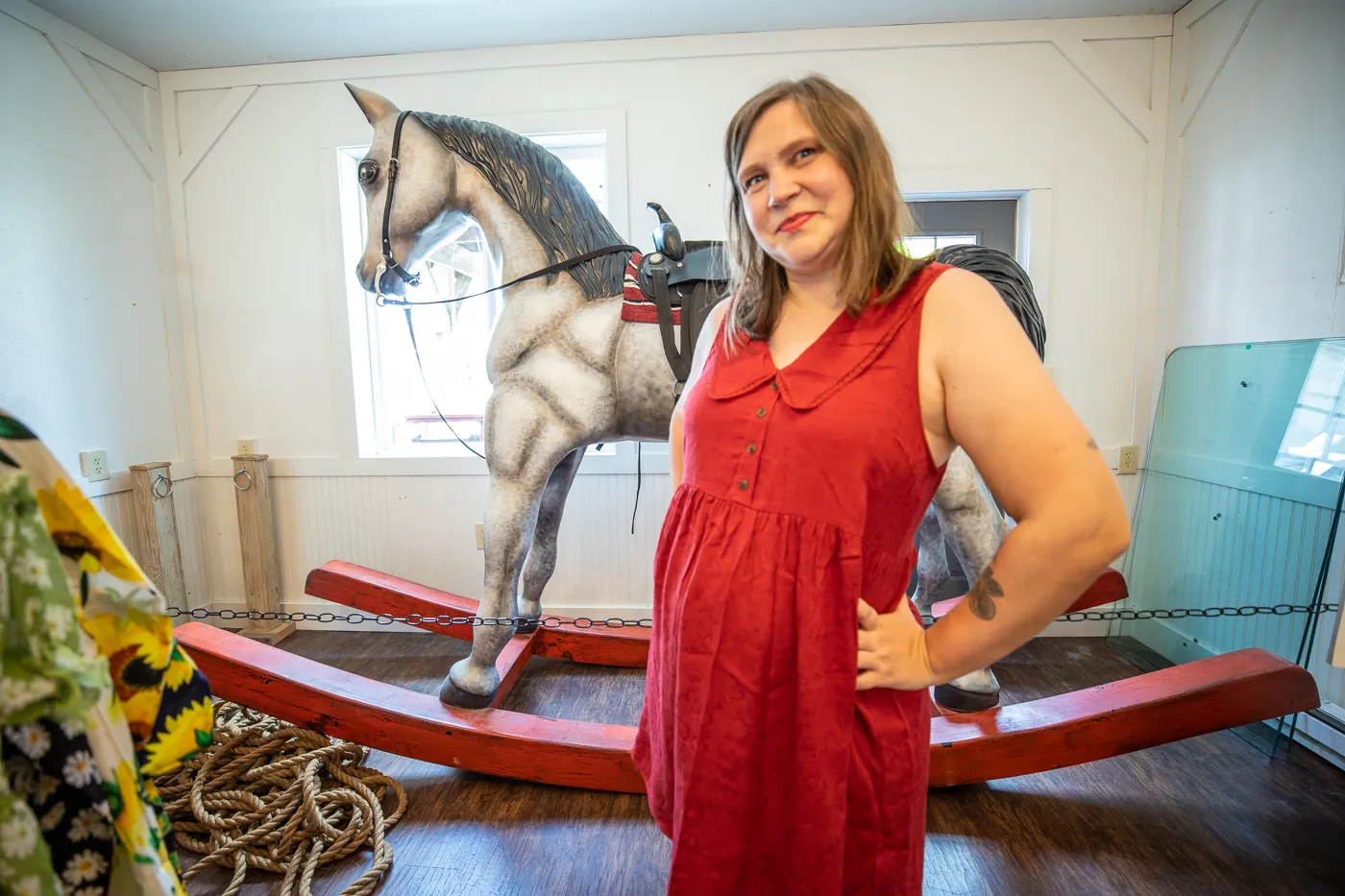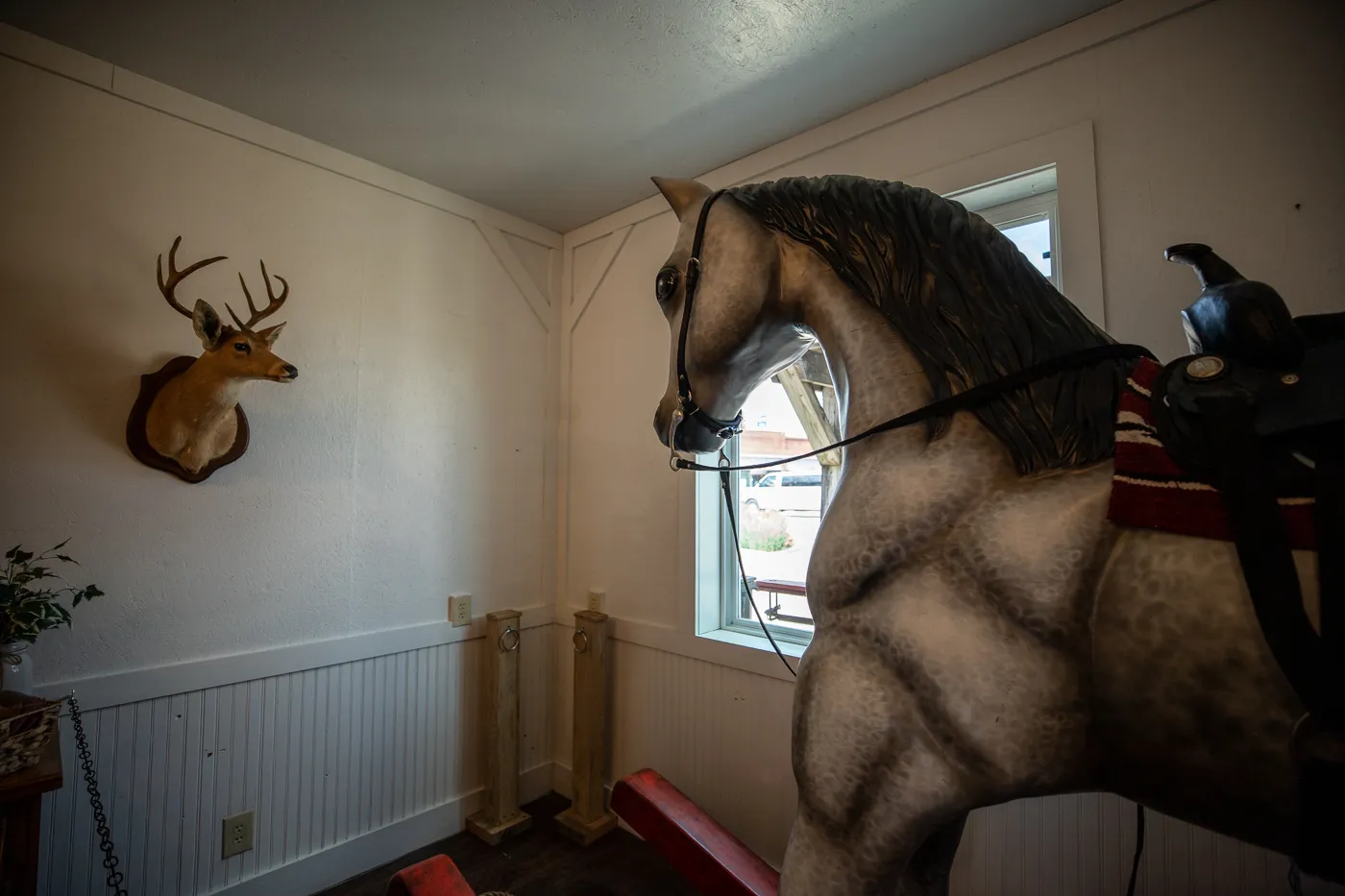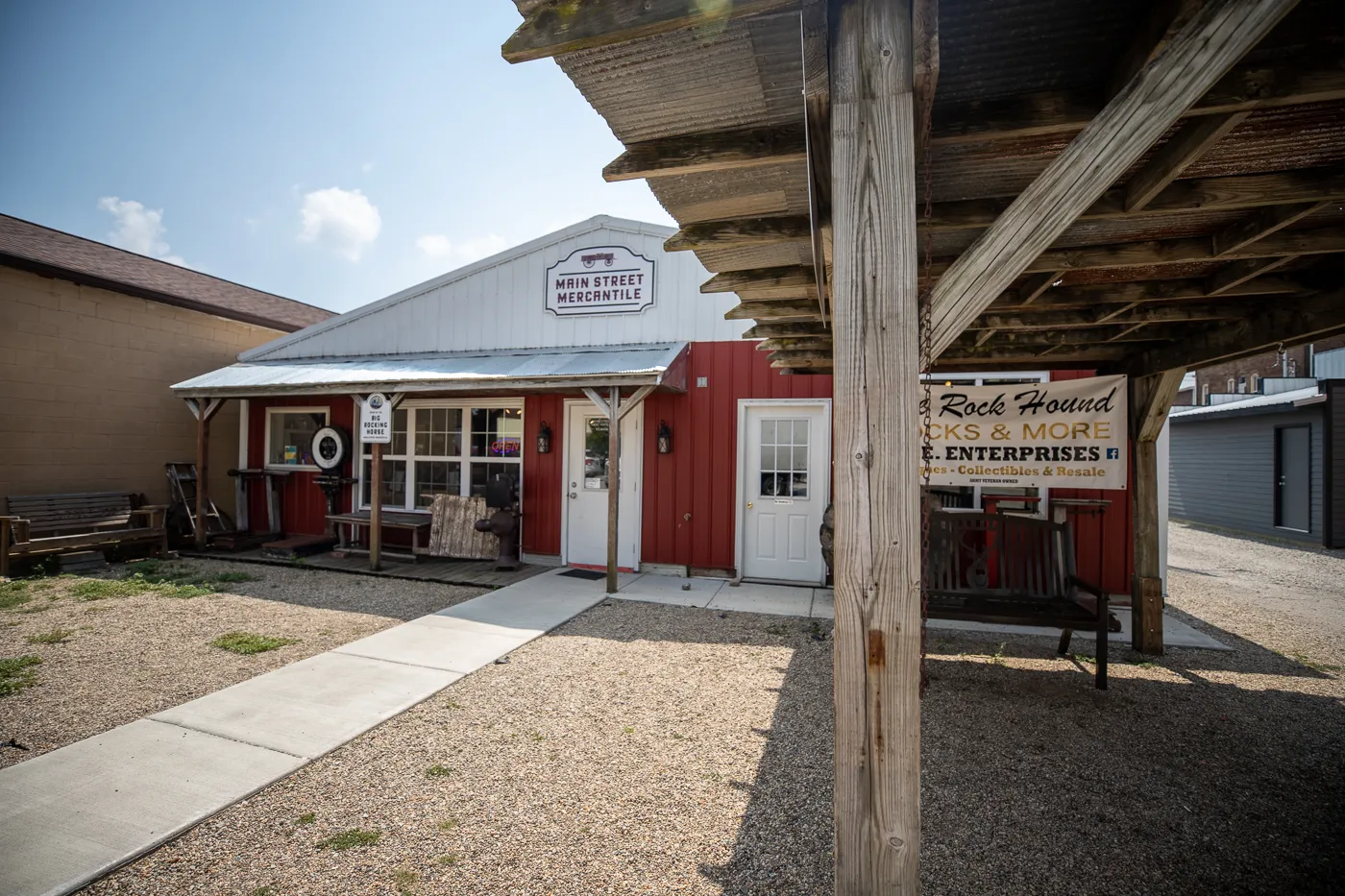 Spend the night in Casey! Find the best Casey Illinois Hotels and find out where to stay to see big things!
---
Big Rocking Horse
Address: Main Street Mercantile, 9 East Main St, Casey, IL 62420
Hours: Store hours vary
Cost: Free to See
Visit the store's Facebook page for up to date hours.
---
Pin this Illinois roadside attraction: