Traveling Route 66? One of the most iconic Route 66 stops is an unlikely attraction that comes in an unlikely shape: Arcadia Round Barn in Oklahoma.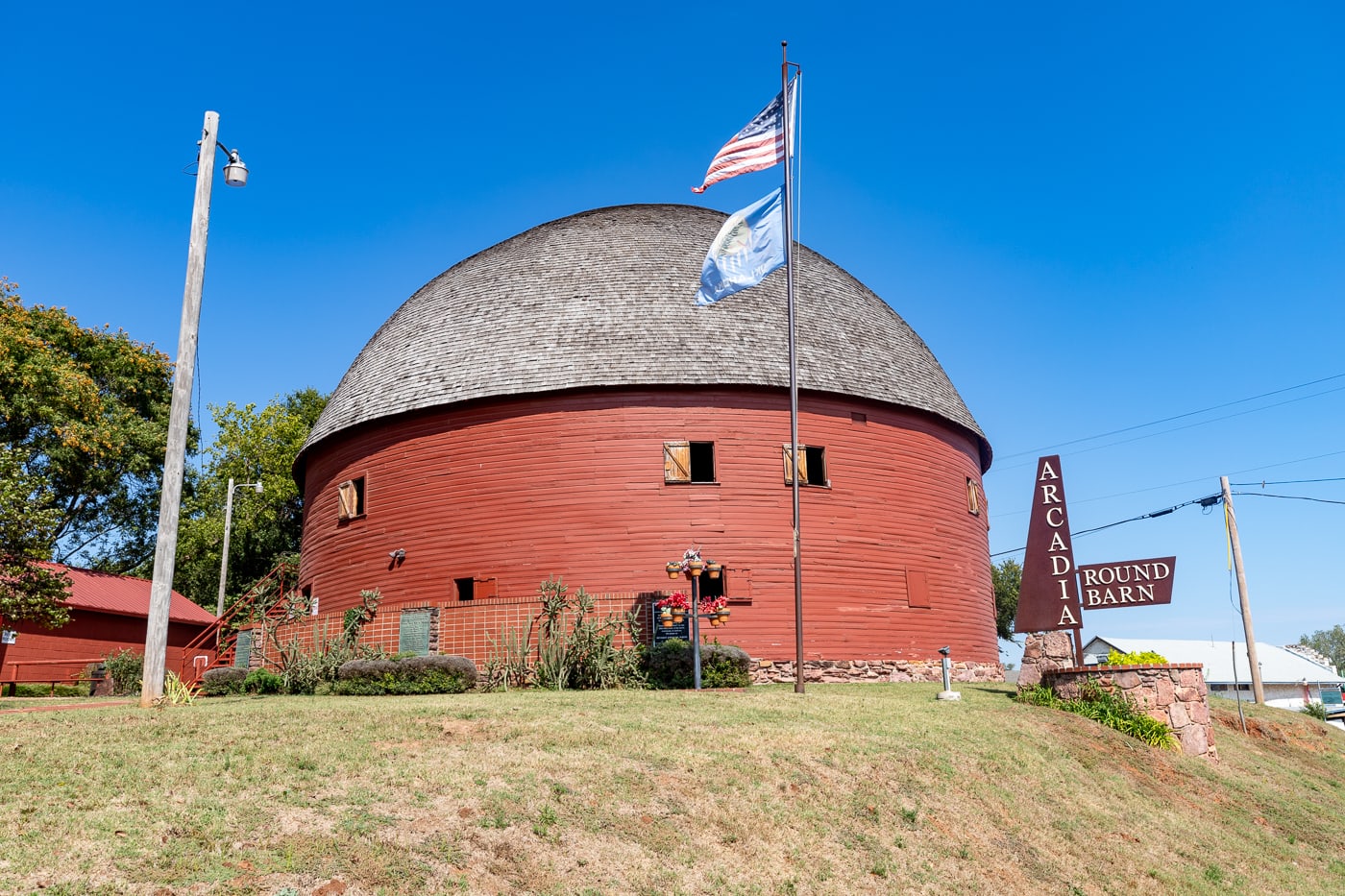 Arcadia Round Barn is, well, a round barn. Farmer William Harrison Odor built the oddly shaped barn in 1898.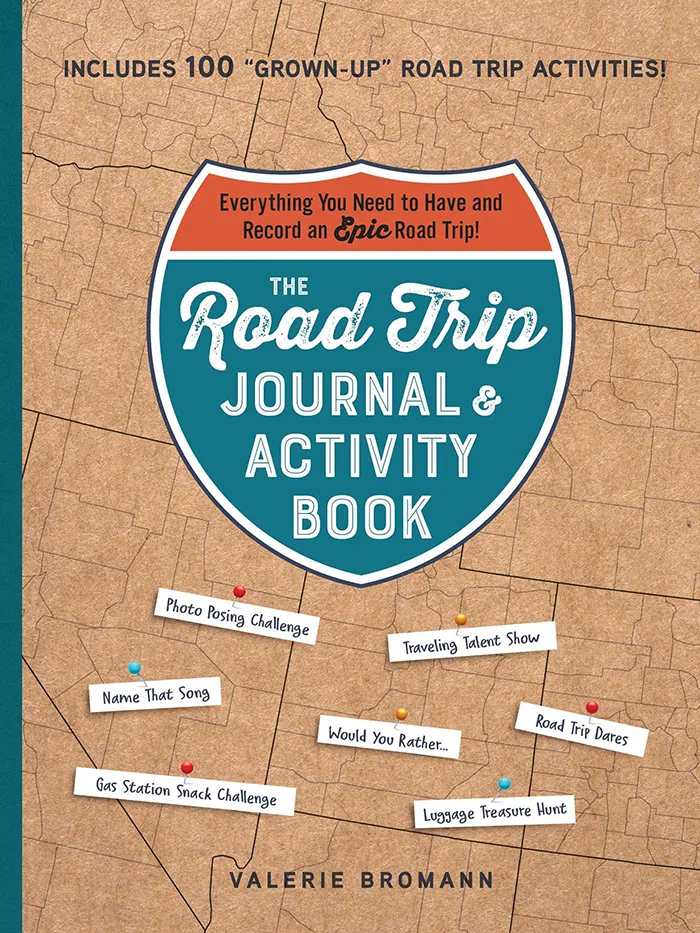 The Road Trip Journal & Activity Book
Everything You Need to Have and Record an Epic Road Trip!
Enjoy fun games and challenges to pass the time on your next road trip and have a keepsake to look back on for years to come with this entertaining must-have for your next vacation.
At 43 feet high and 60 feet in diameter, the building's unique construction was maintained by soaking native bur oak boards and then curving them using a special form. The round barn's ground floor once housed livestock, hay, and grain but you can find informational displays about the barn's history and gift shop. The second floor was used for community dances and is still available for private events.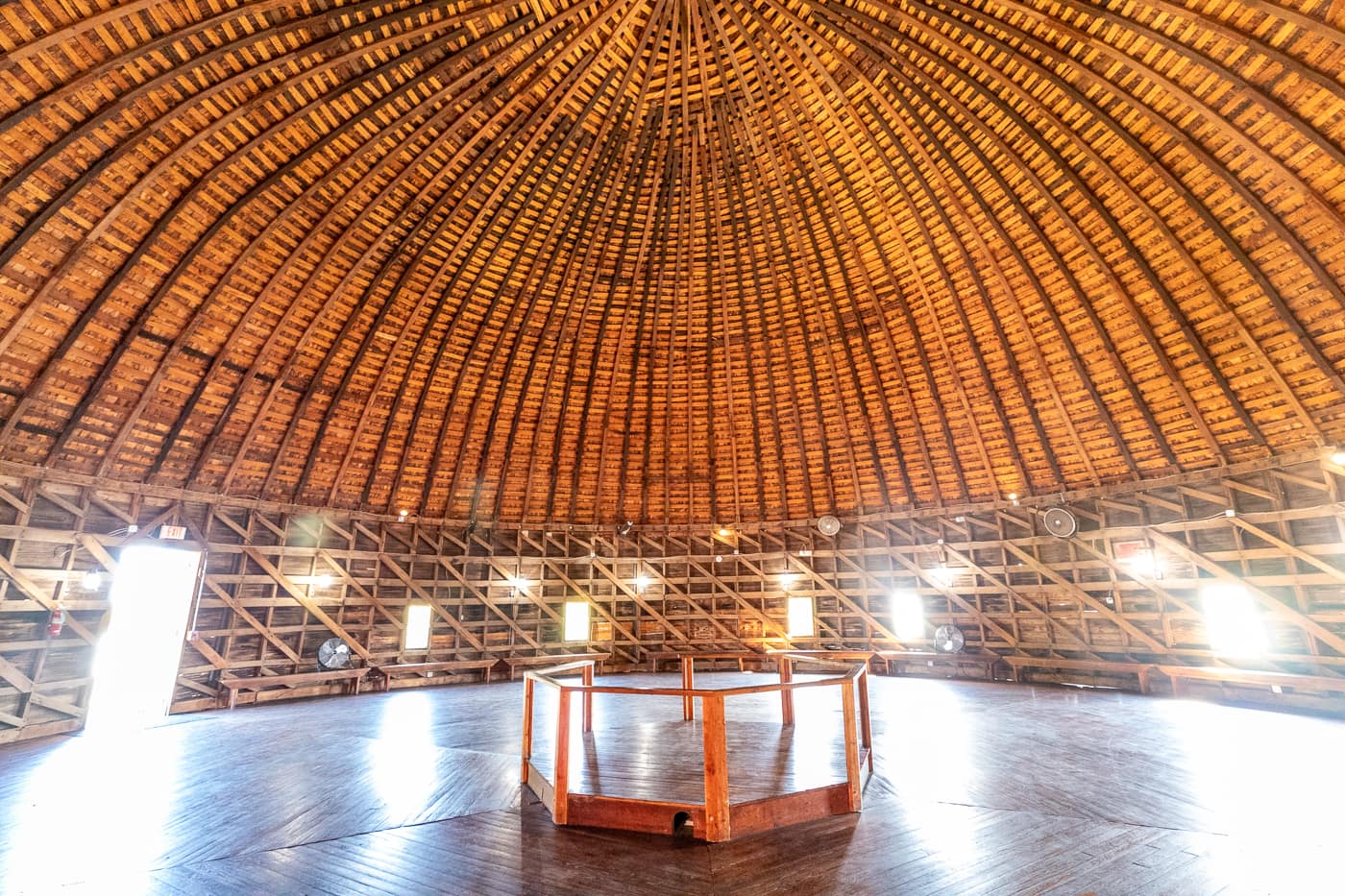 The barn is the only wooden round barn in Oklahoma and stood for many years but, by the late 1970s, had fallen into disrepair. In 1977 it was added to the National Register of Historic Places in 1977. In 1988 the Arcadia Historical Society acquired the property. By 1992 it was restored, thanks in part to Luke Robinson (a retired building contractor) and a group called "Over the Hill Gang" who collected donations and donated their own time and labor to restore the property.
While the building predates Route 66 by around 30 years, it is now one of the most photographed attractions on the Mother Road.
On your Route 66 road trip be sure to come 'round and visit Arcadia Round Barn.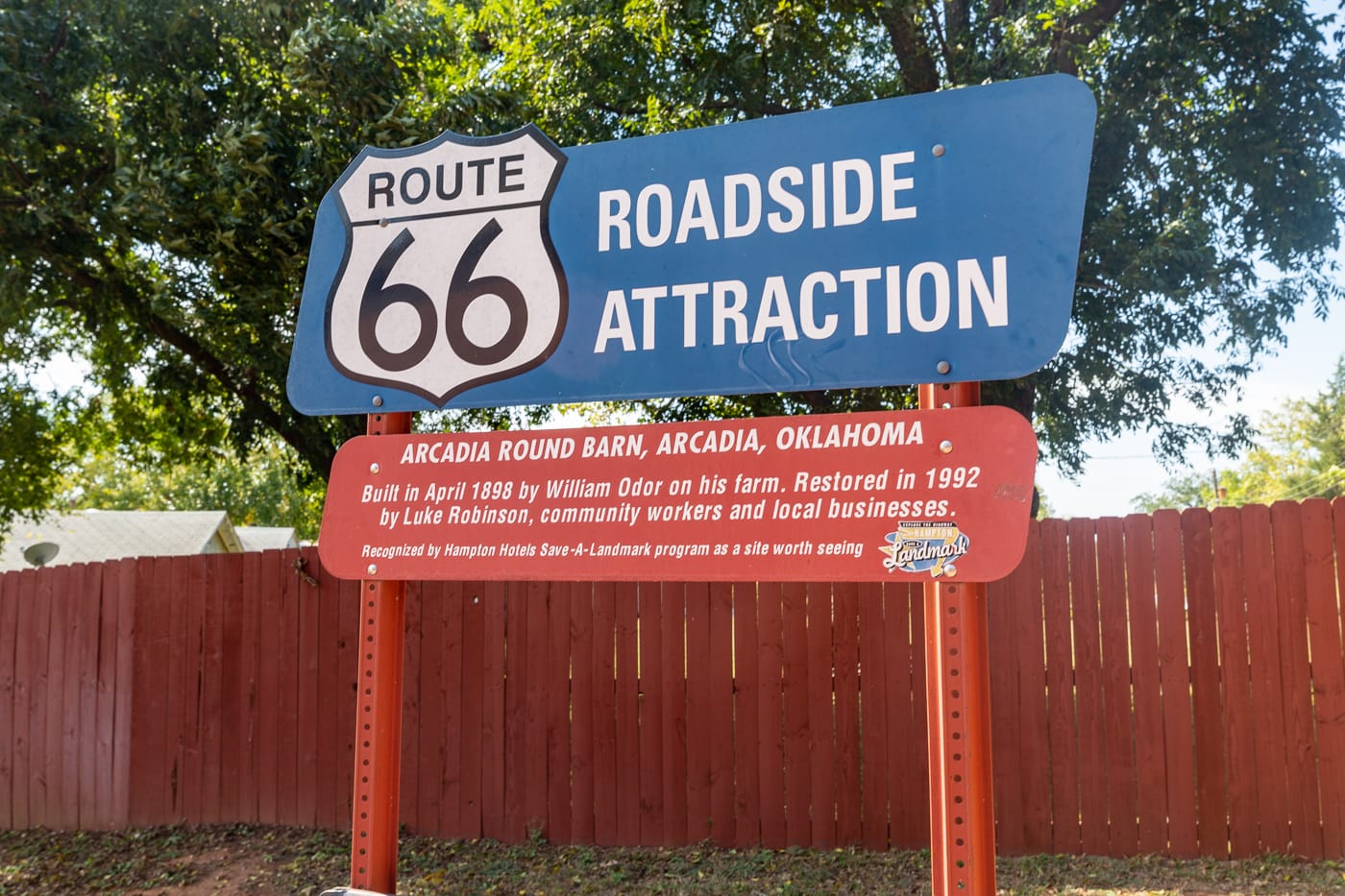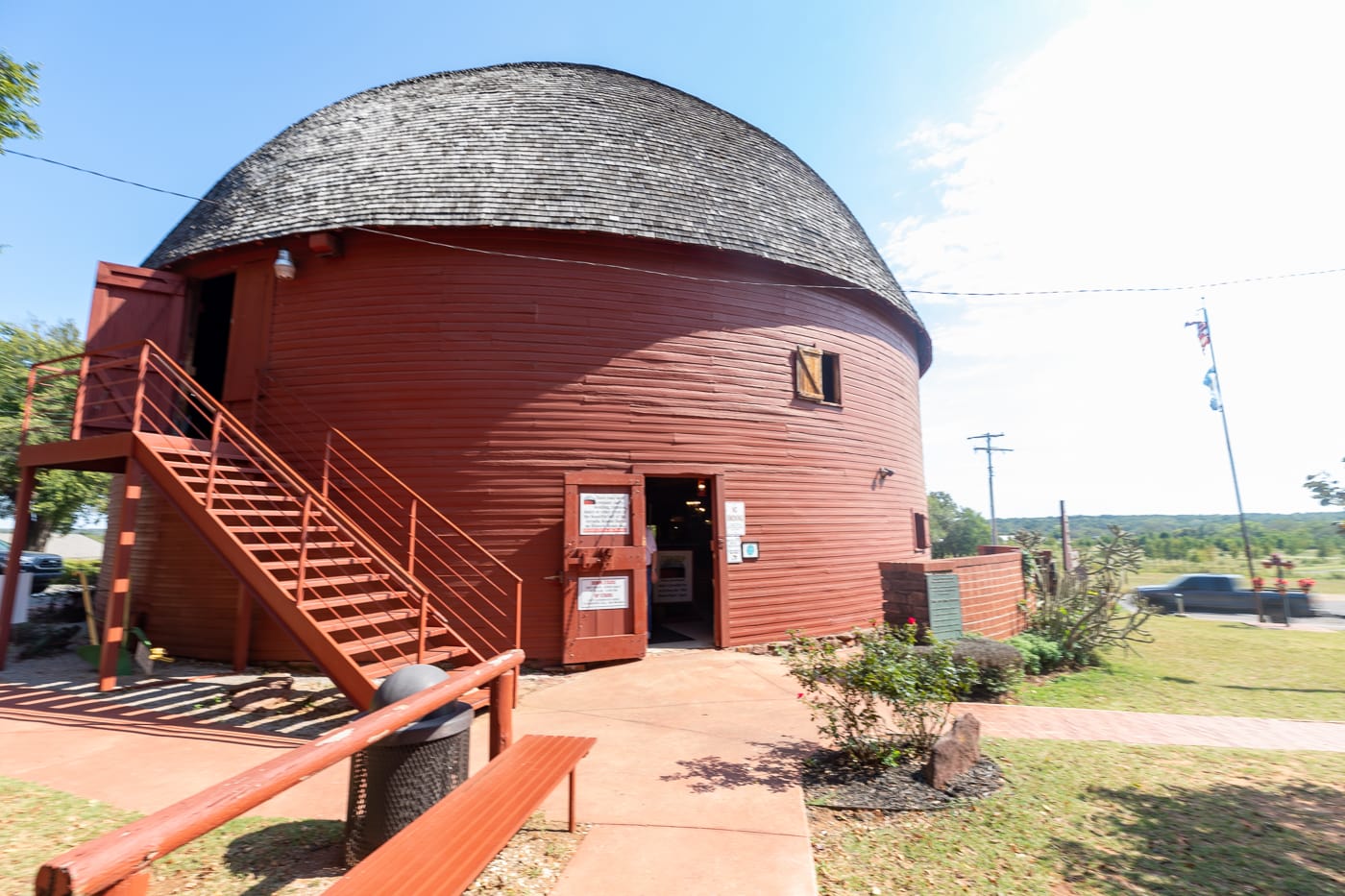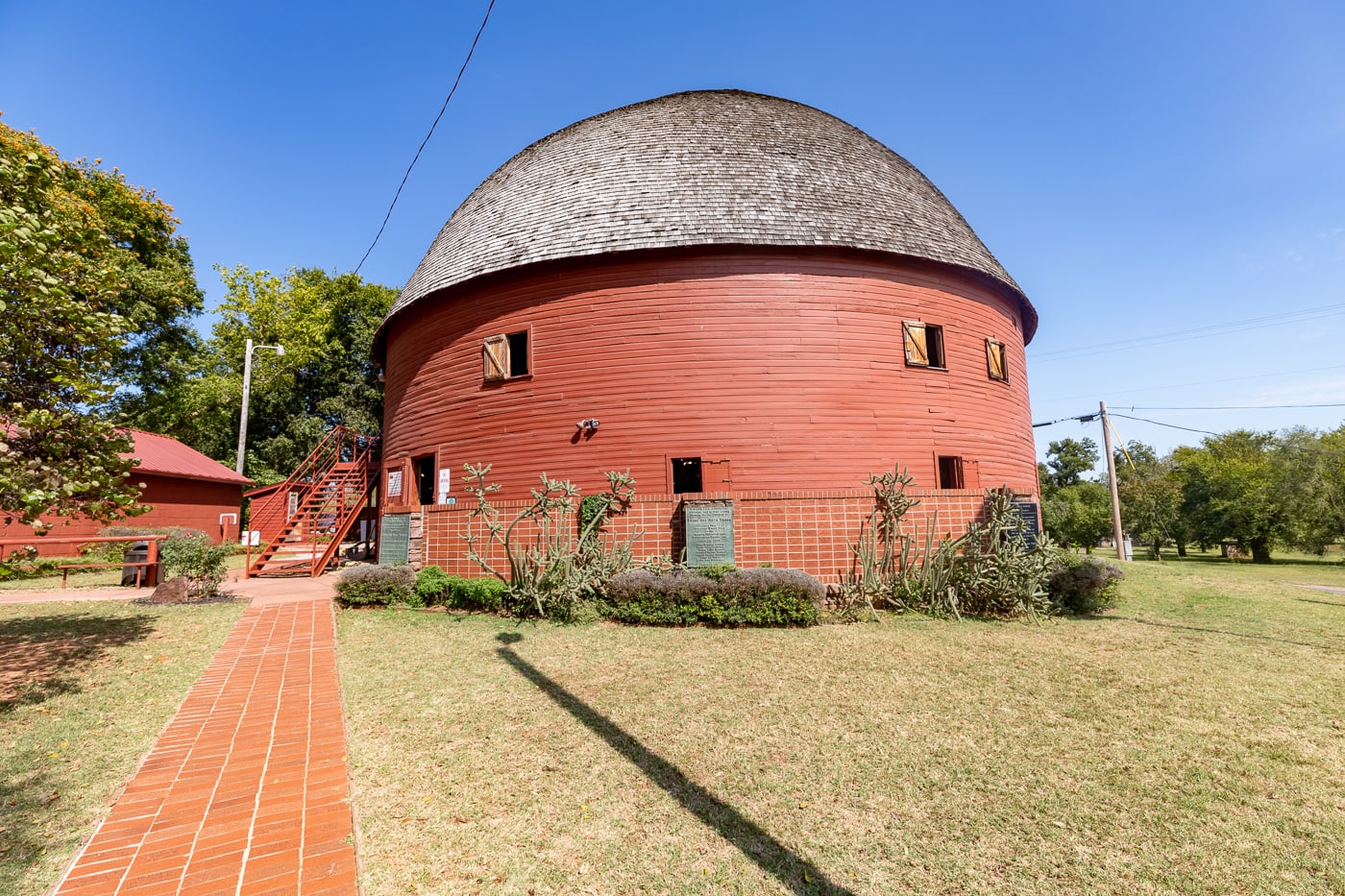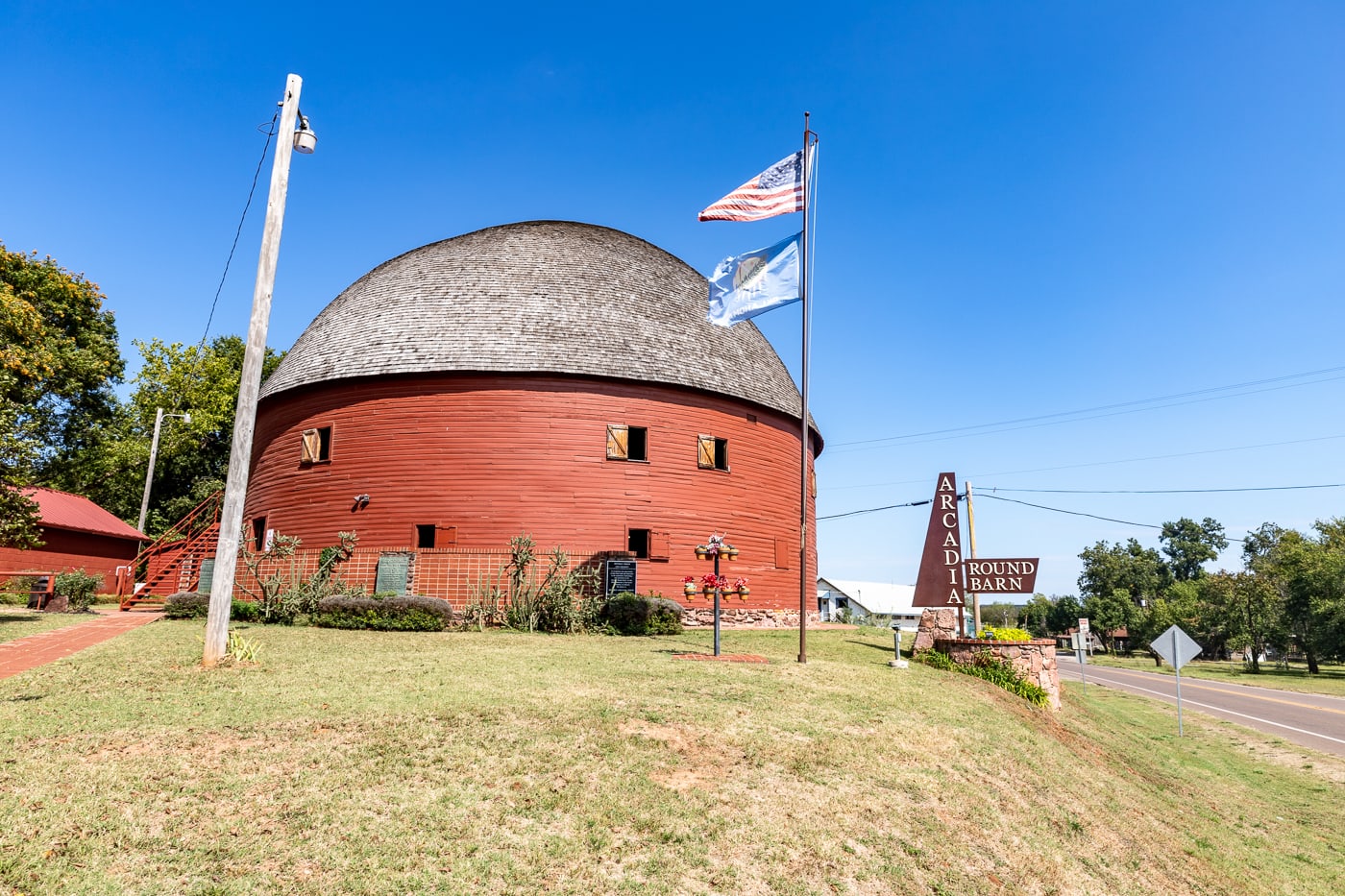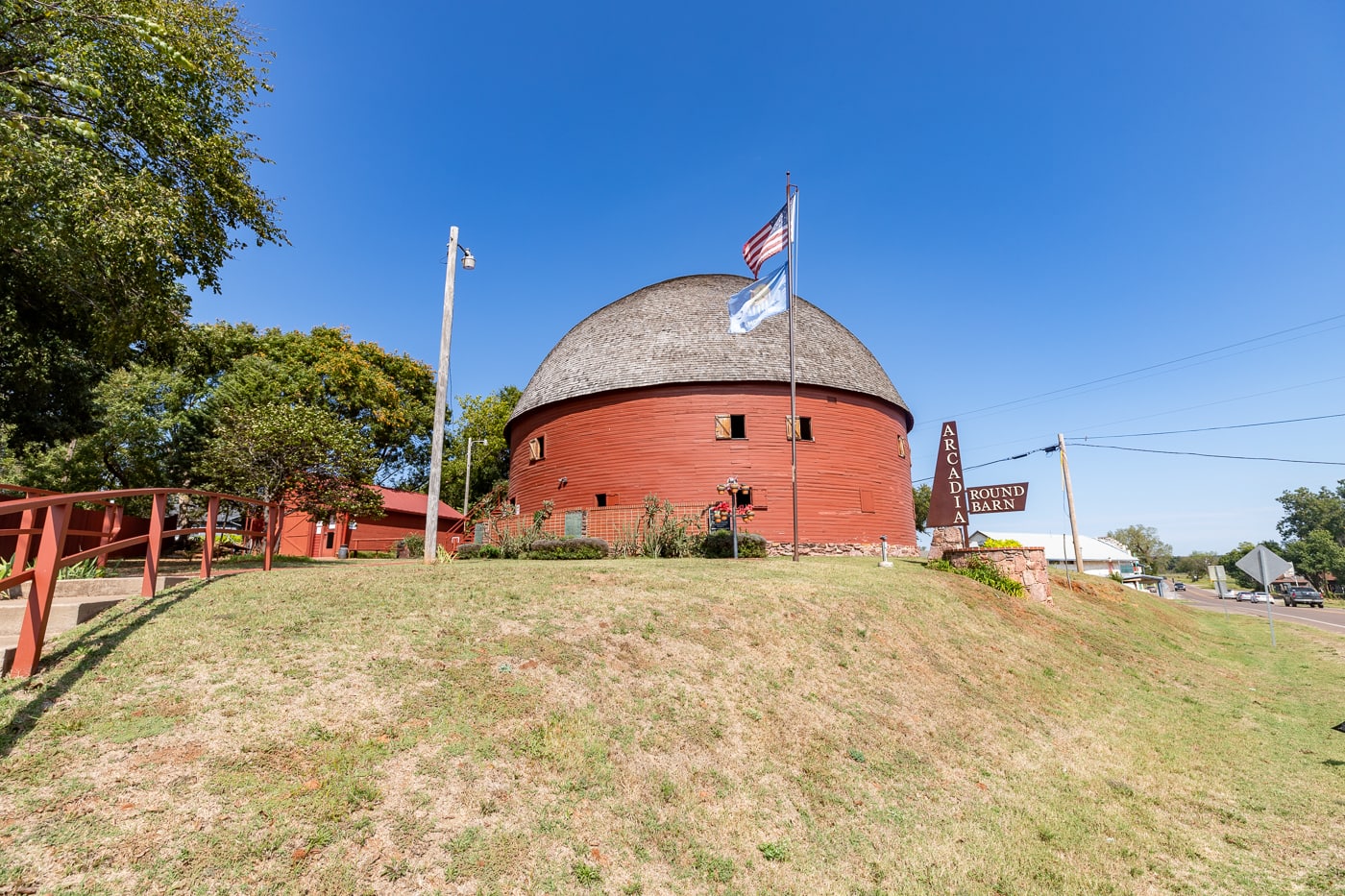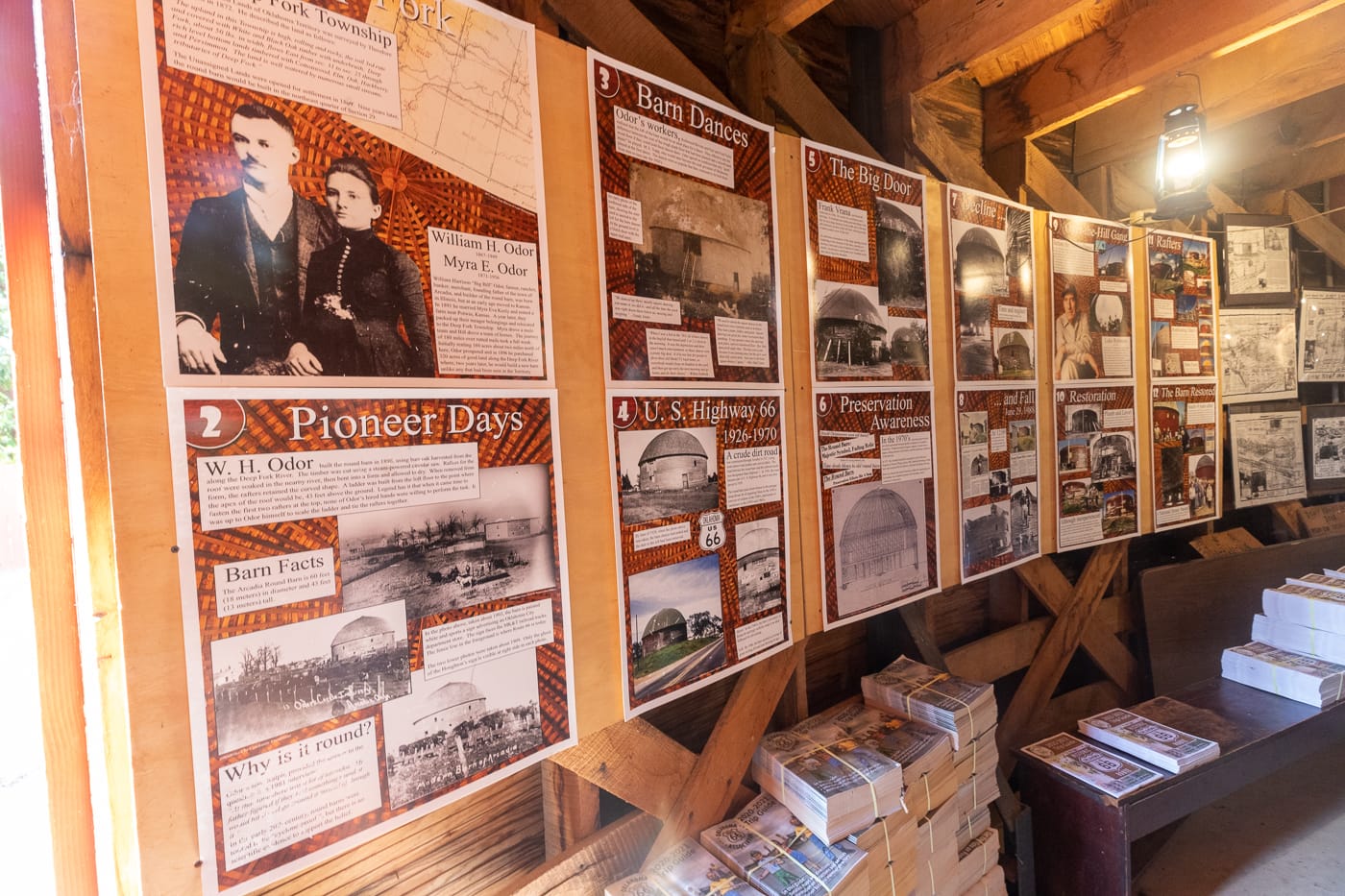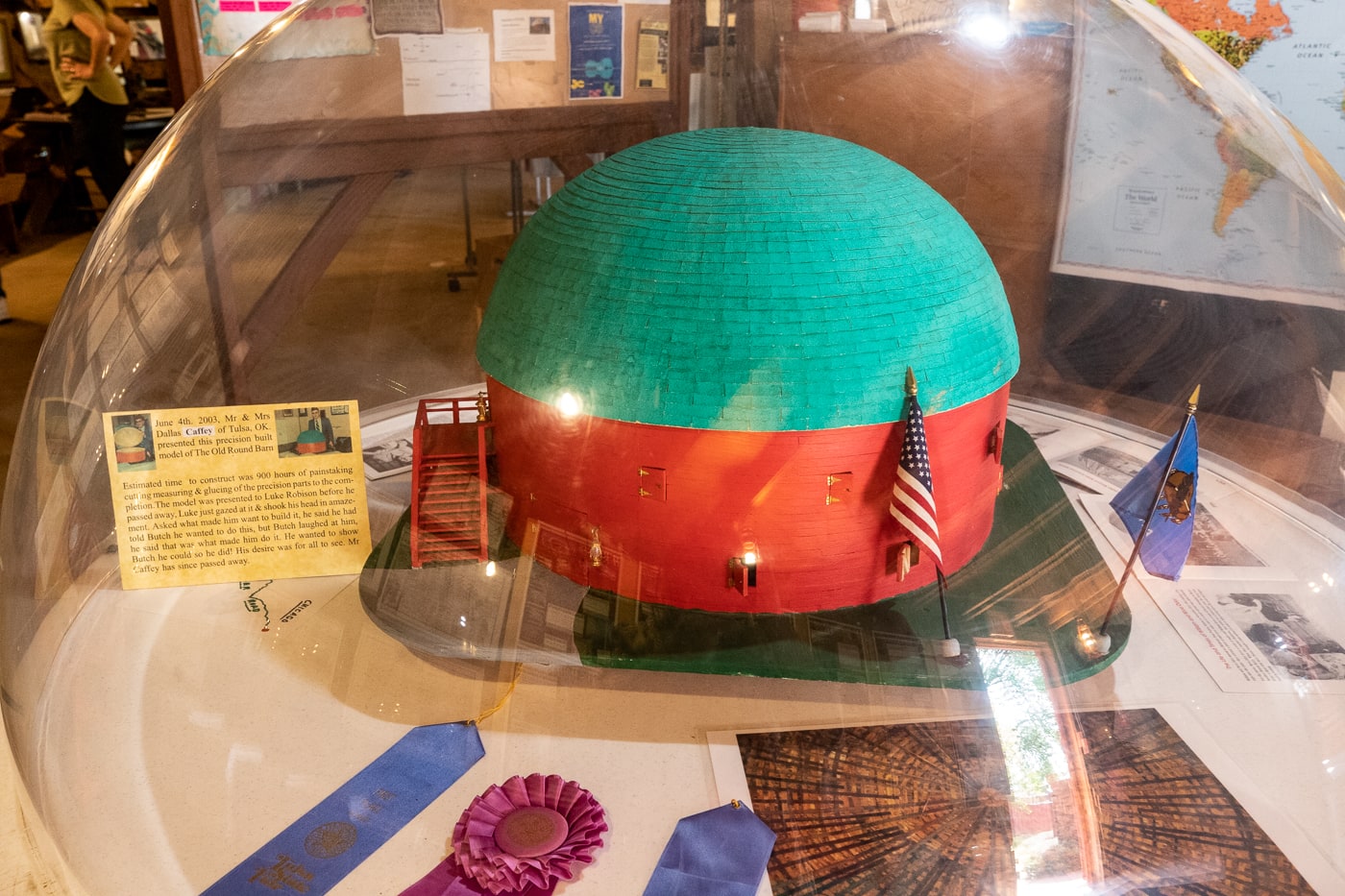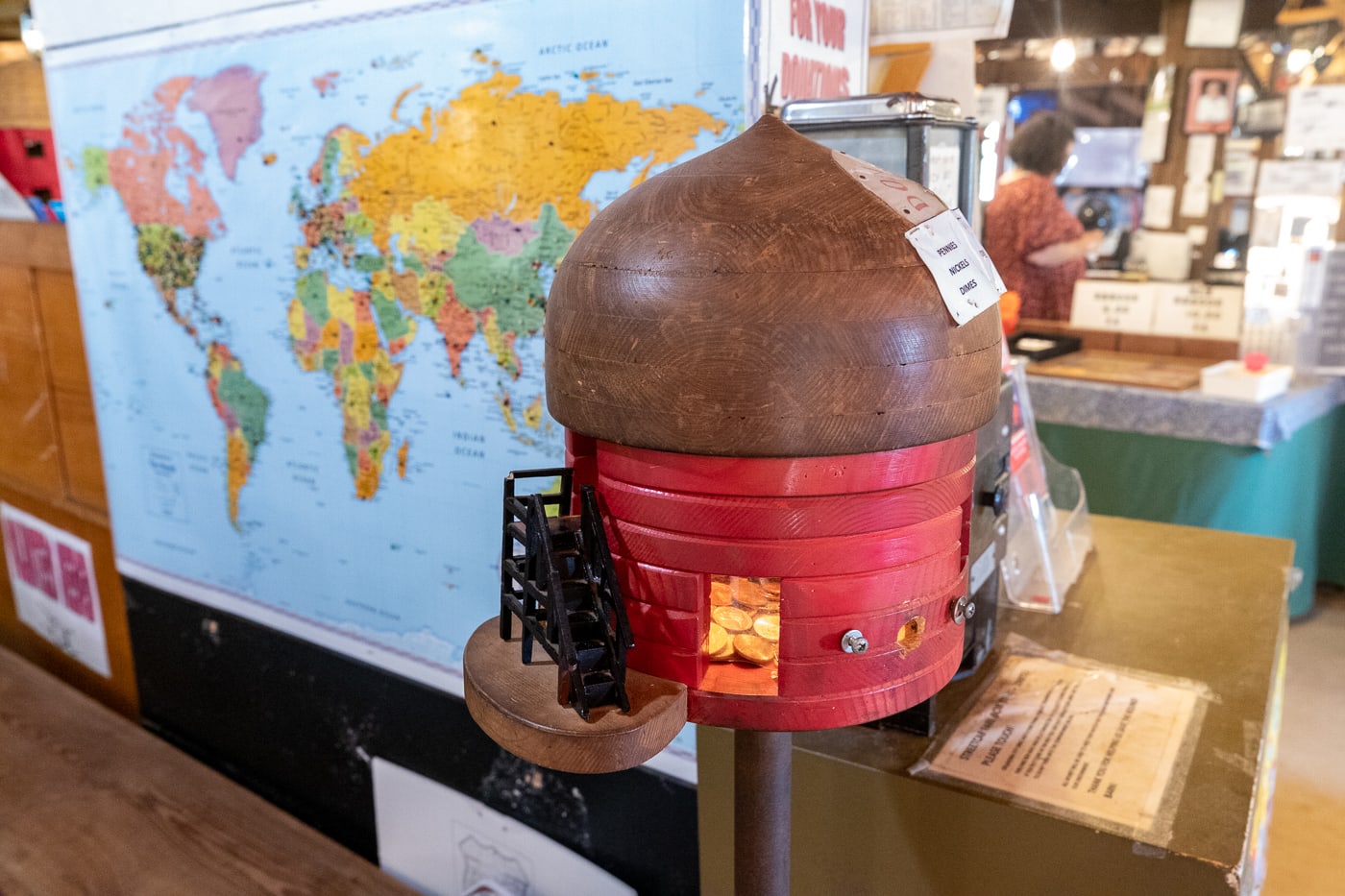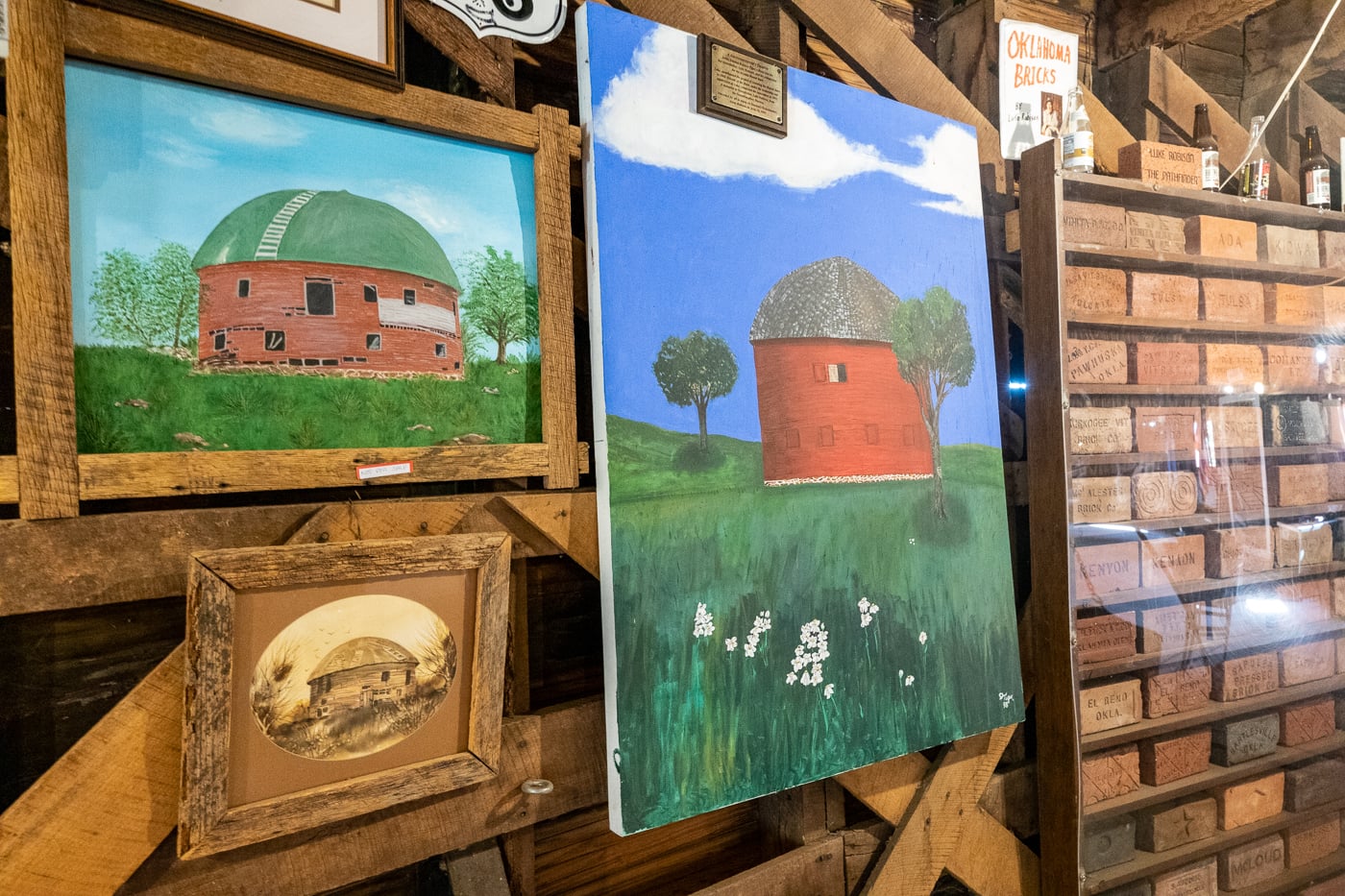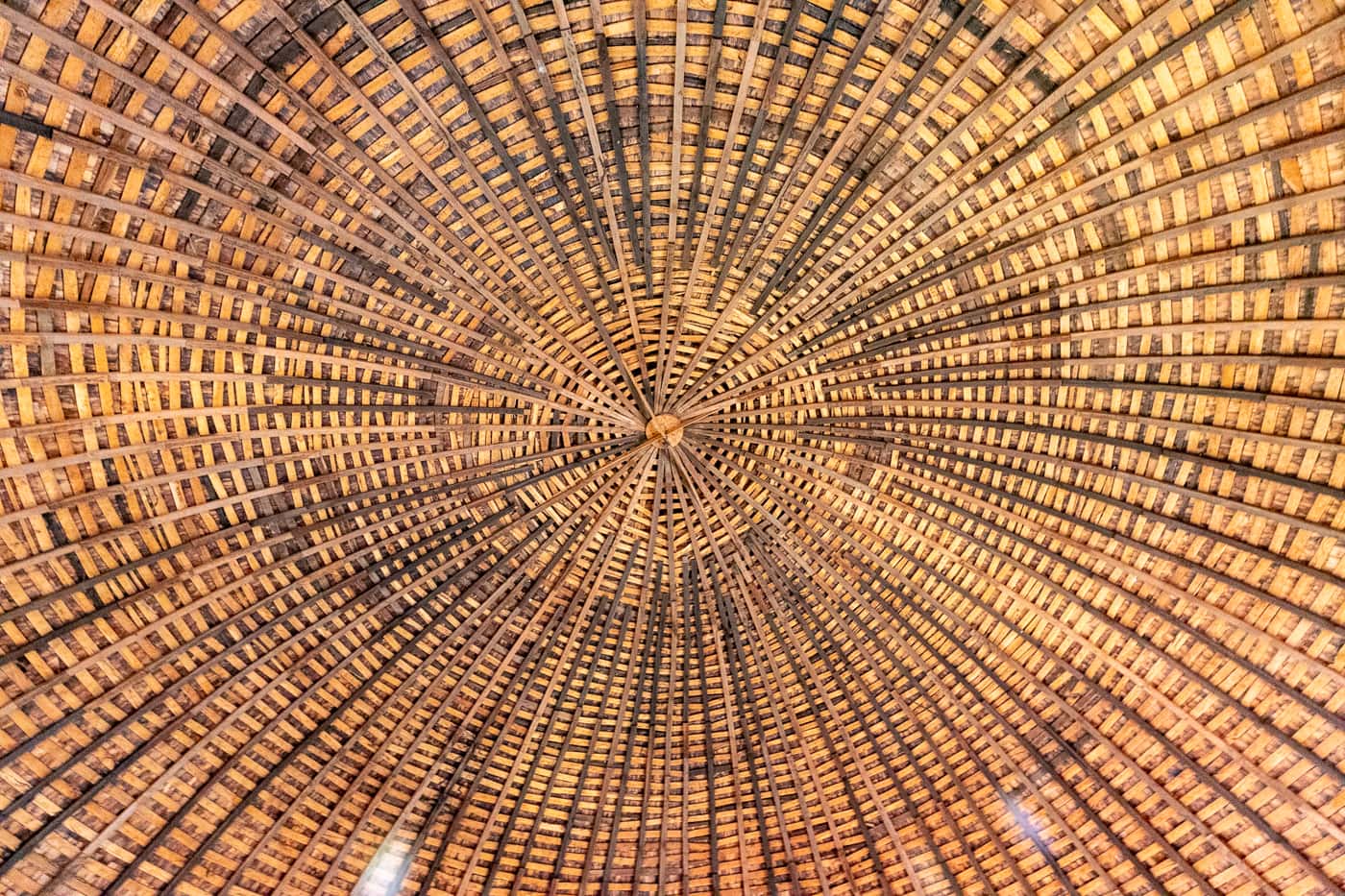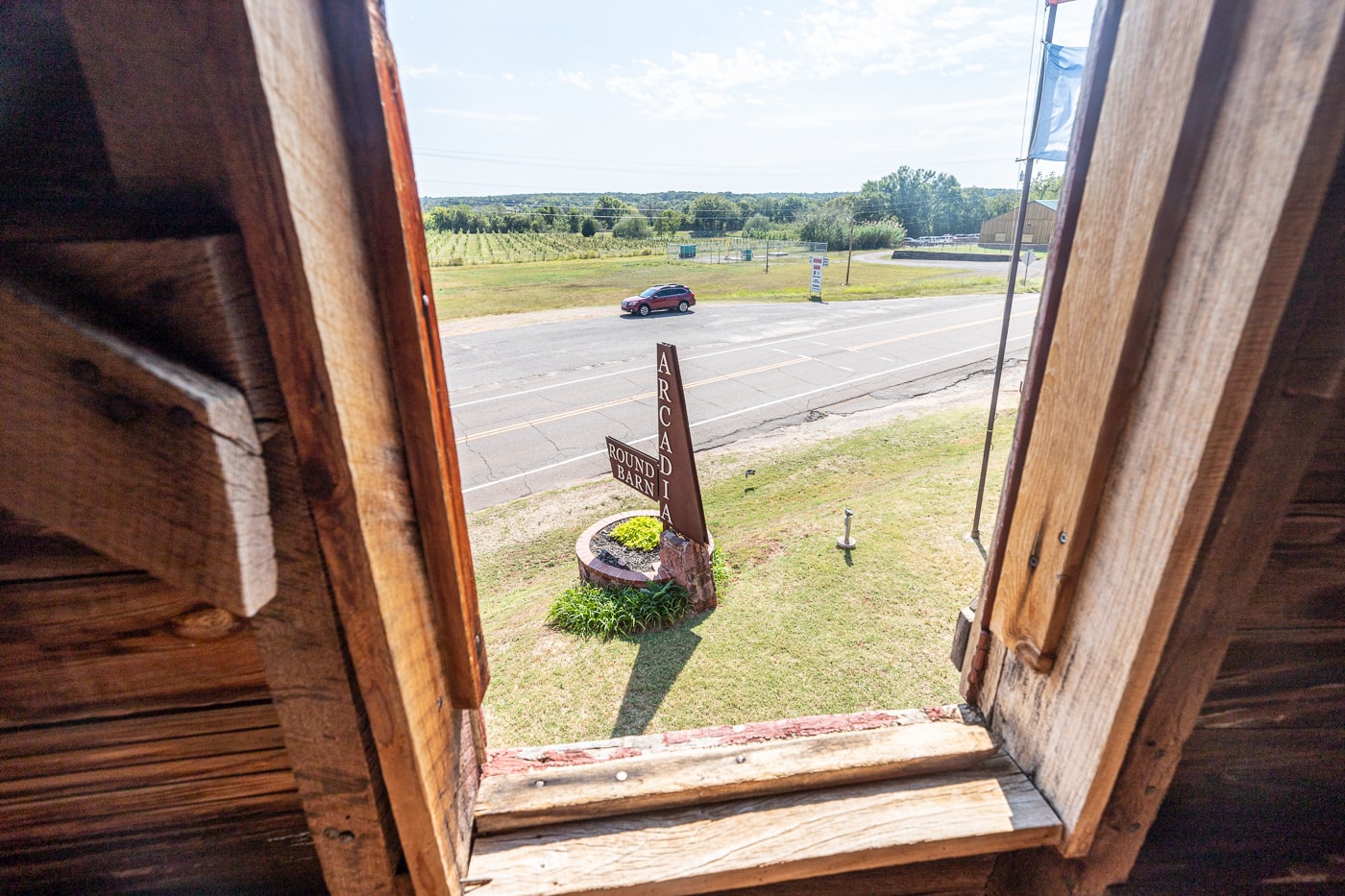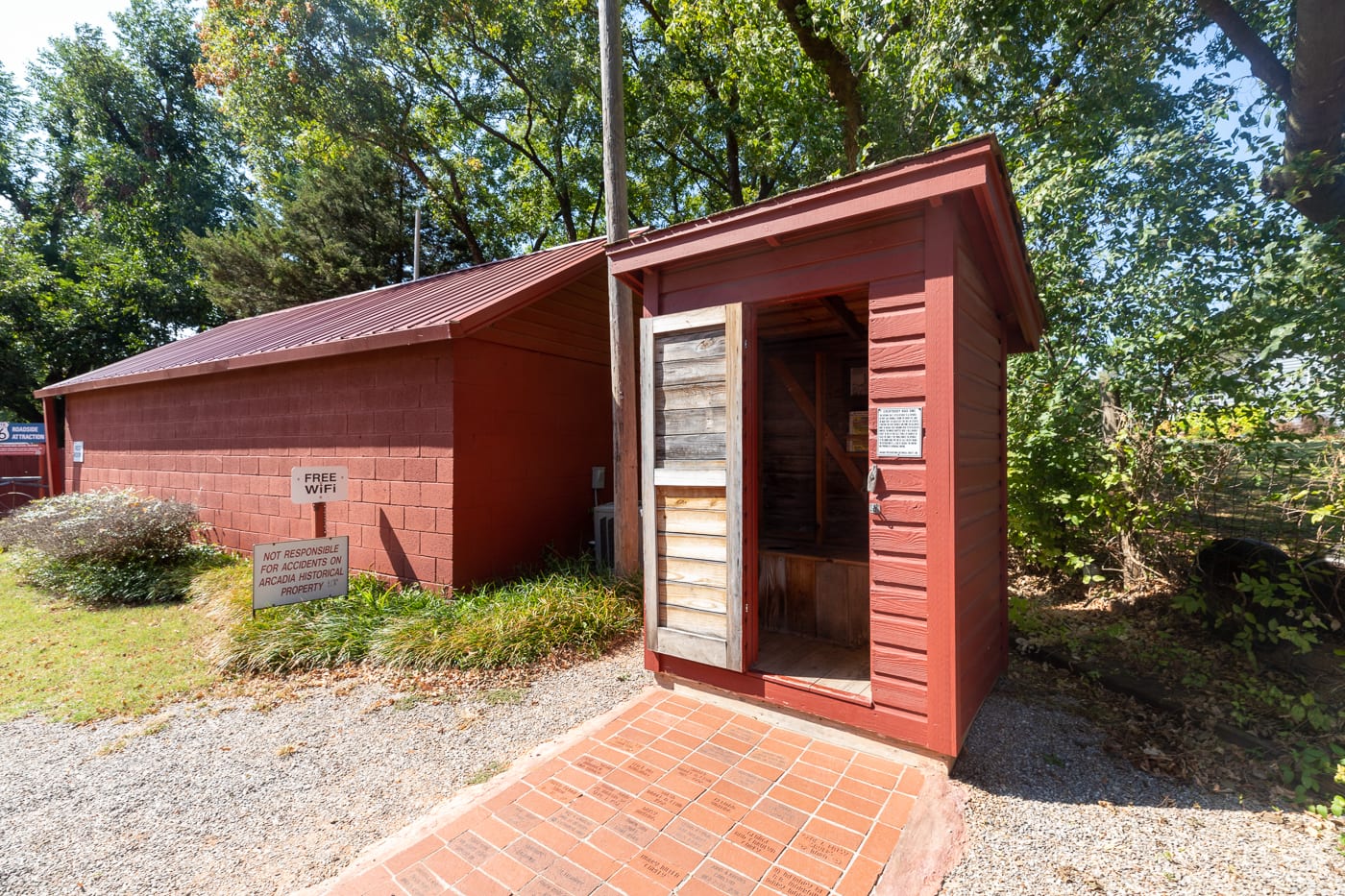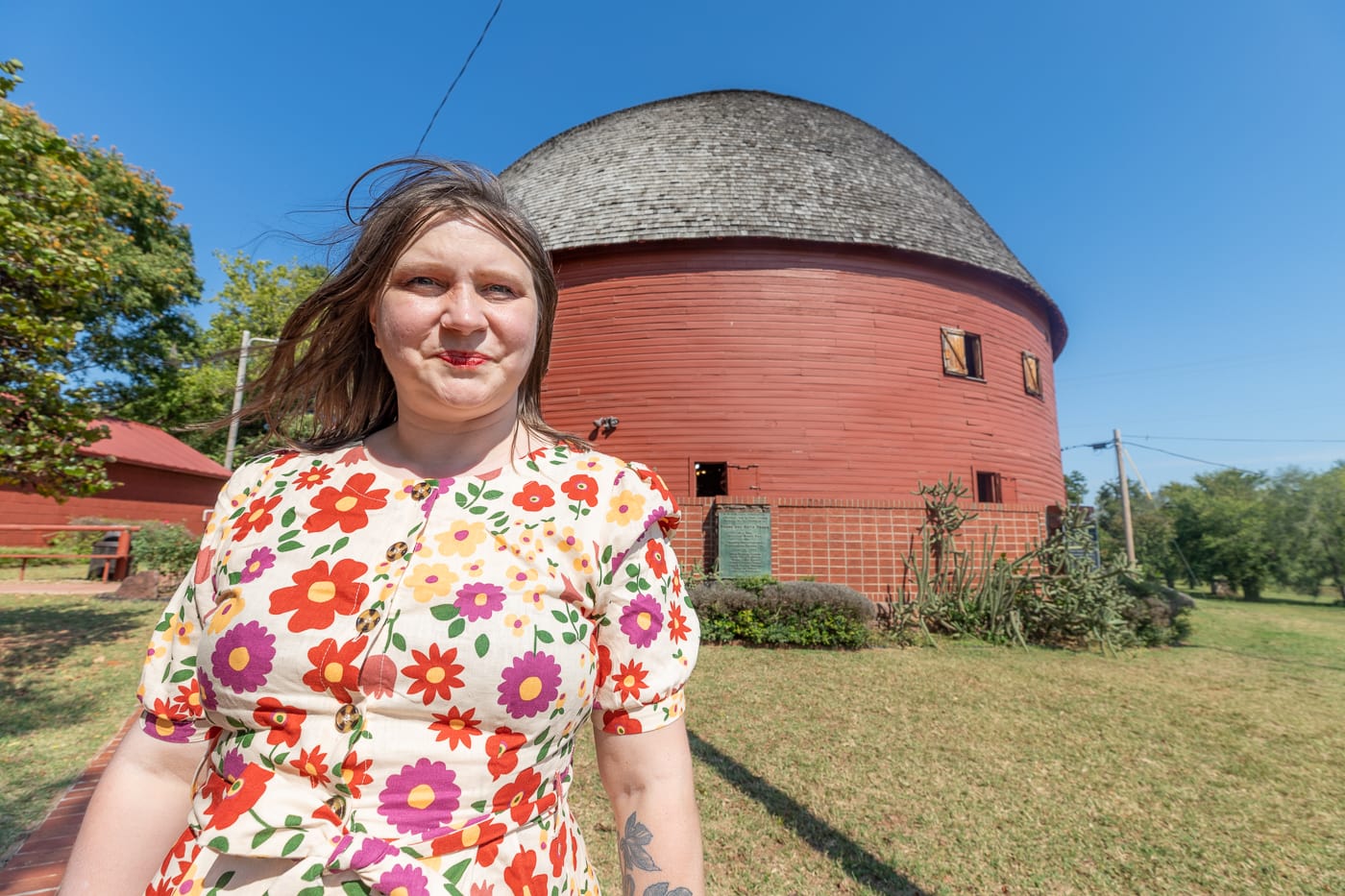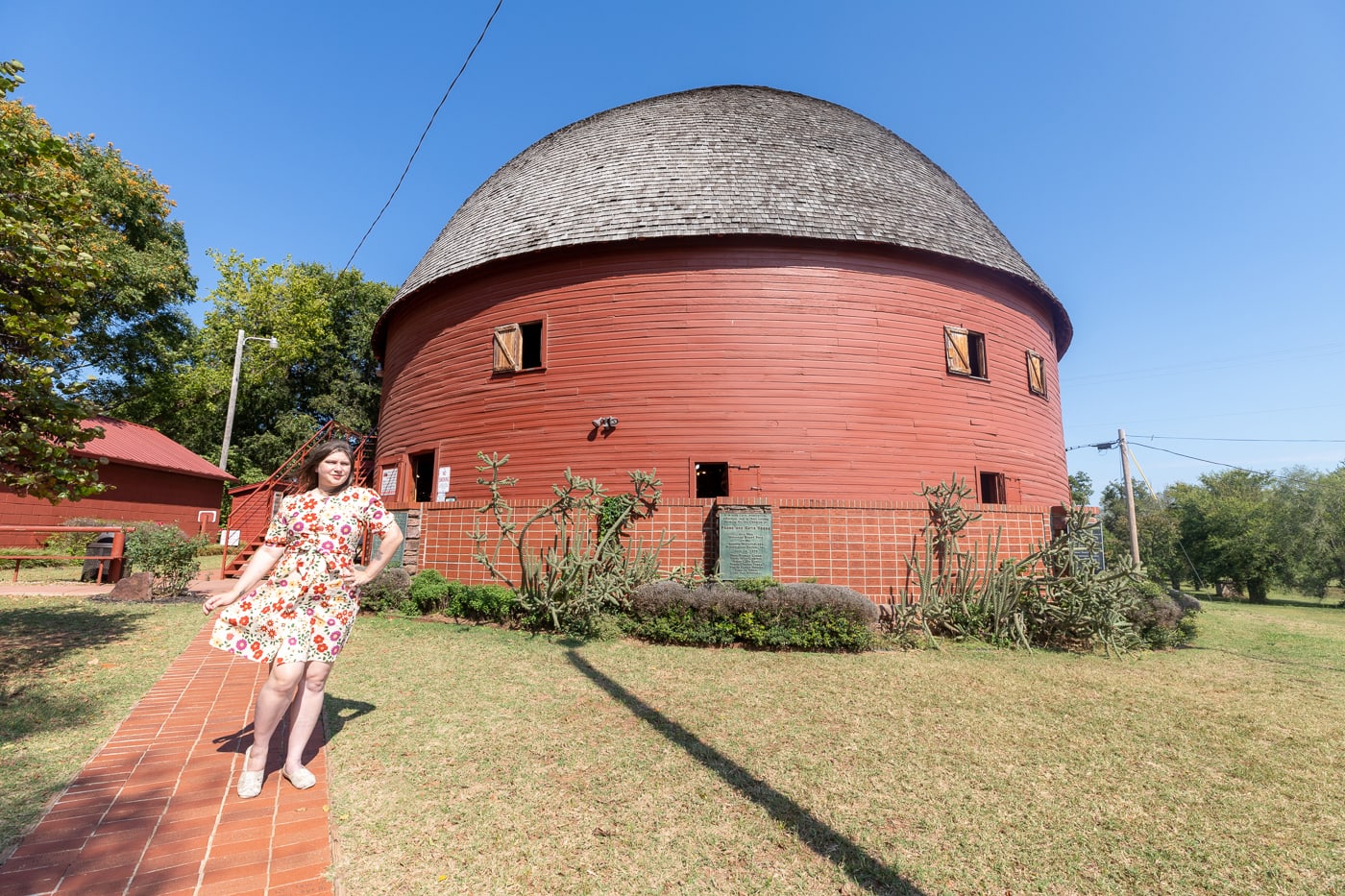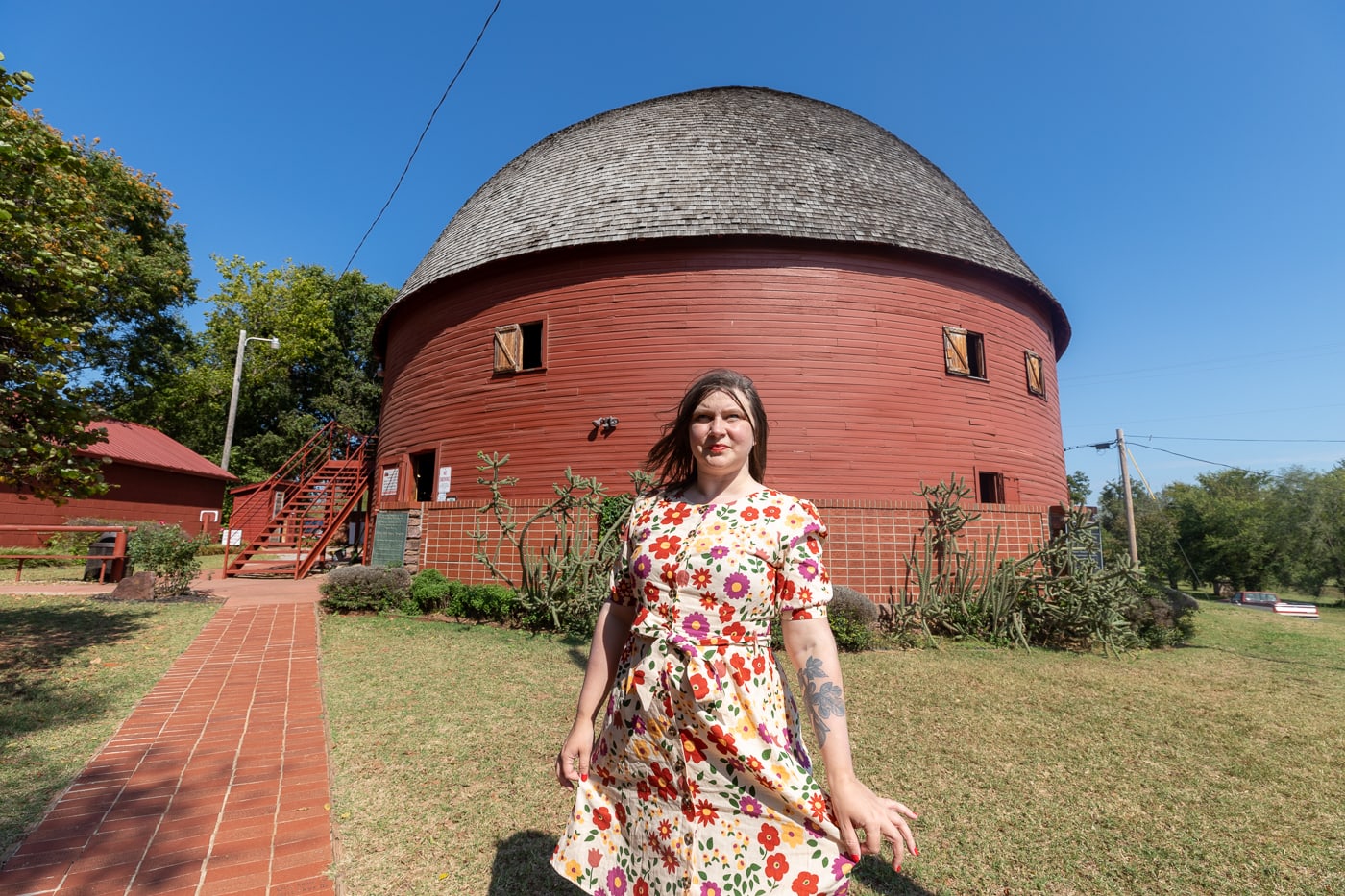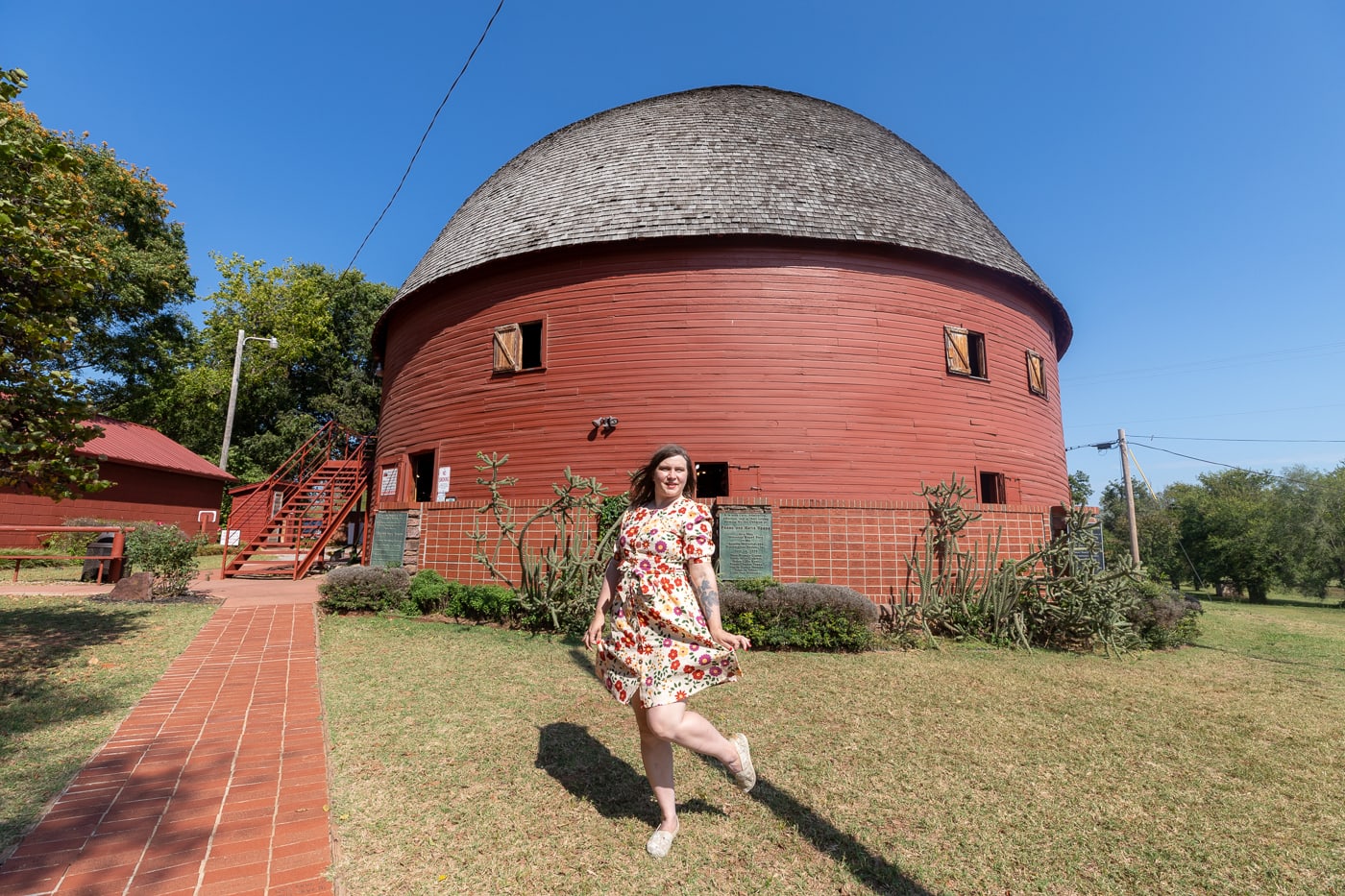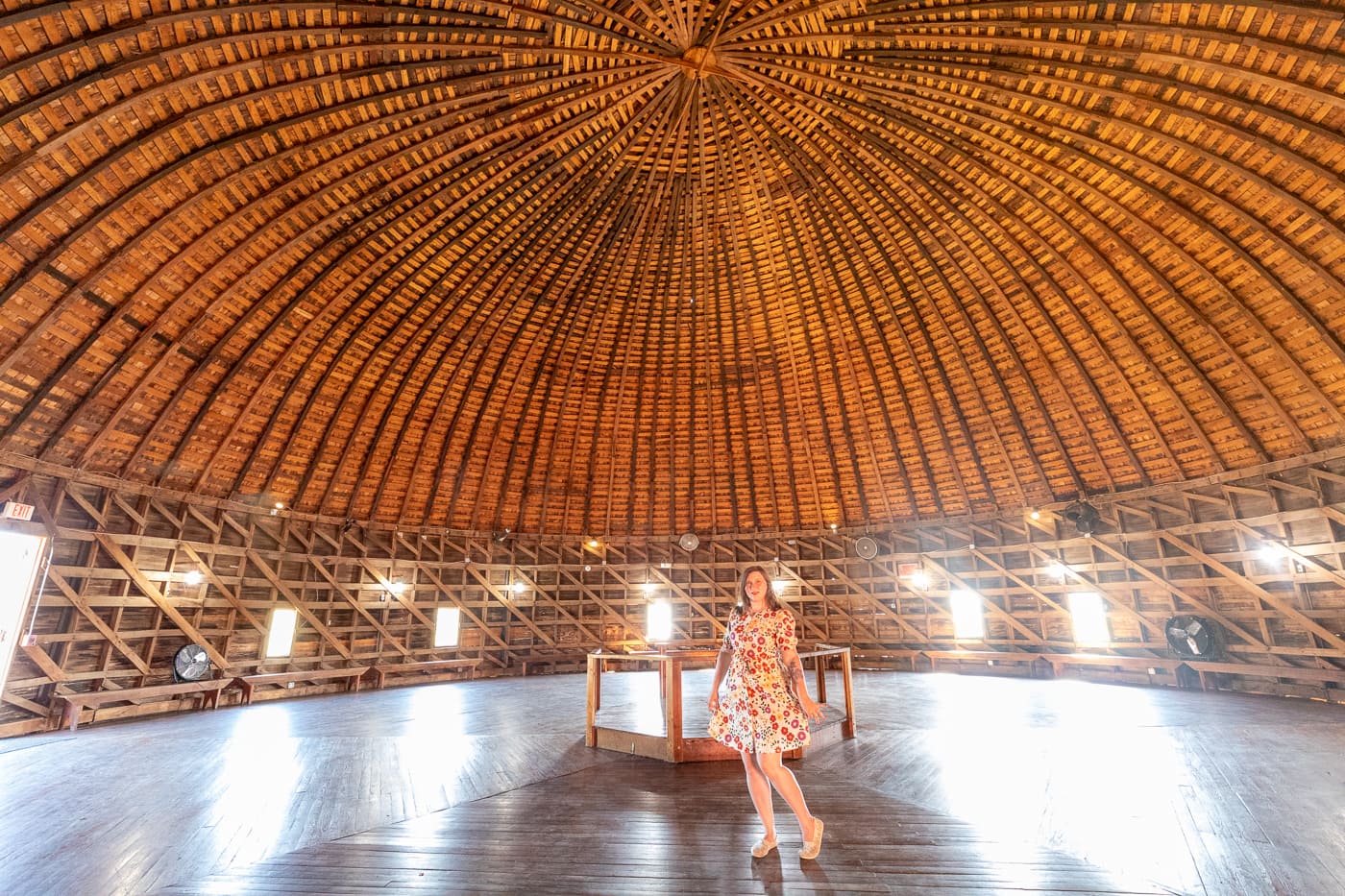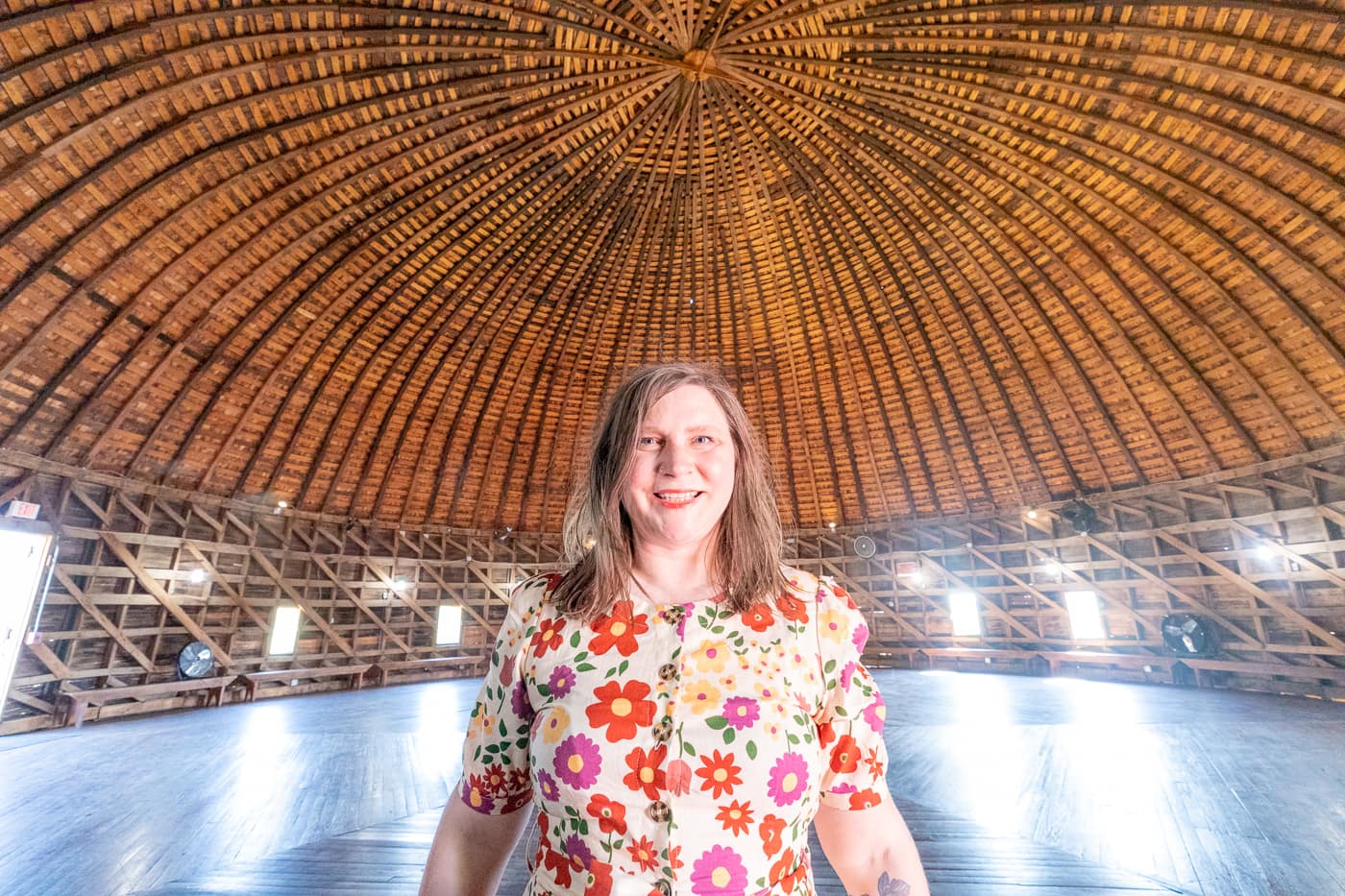 On your road trip be sure to also check out these other iconic Oklahoma Route 66 attractions: the Blue Whale of Catoosa, Ed Galloway's Totem Pole Park, and Buck Atom's Cosmic Curios on 66 in Tulsa, Oklahoma
Arcadia Round Barn
Address: 107 OK-66, Arcadia, OK 73007
Hours: 10am-5pm, daily
Cost: Free to See, donations accepted
Note: the second floor of the round barn can only be accessed via stairs.
Pin this Oklahoma Route 66 Roadside Attraction: