Are you planning a South Carolina road trip and want to find all the best South Carolina roadside attractions along your route? Whether you're driving across the state, exploring Charleston, or vacationing in Hilton Head or Myrtle Beach, you won't want to miss these ten must-see places to go in South Carolina. They're fun road trip stops and great additions to your travel itinerary or route.
Below are the 10 best roadside attractions in South Carolina: from the world's largest fire hydrant to the world's largest peach, from a welcome center for UFOs to a welcome South of the Border, from a pair of elephants to a boiled peanut! You won't want to miss any of these bucket list worthy tourist traps and road trips stops on your South Carolina vacation.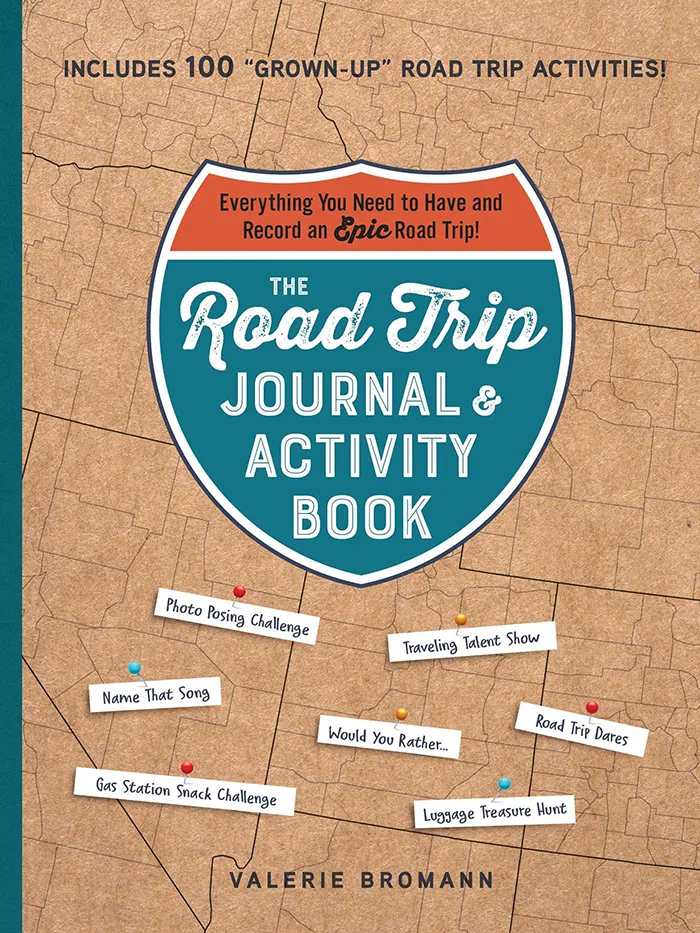 The Road Trip Journal & Activity Book
Everything You Need to Have and Record an Epic Road Trip!
Enjoy fun games and challenges to pass the time on your next road trip and have a keepsake to look back on for years to come with this entertaining must-have for your next vacation.
Ready to hit the road? Let's go! I call shotgun!
The 10 best South Carolina roadside attractions (in no particular order):
1. South of the Border
3346 US-301, Hamer, SC
Just south of the border between North Carolina and South Carolina you'll find South of the Border: a campy village worth of shops, restaurants, motel rooms, and amusement rides. It's hard to miss the over-the-top grounds decorated with a fiesta of flashing lights and giant stereotyped Mexican caricatures donning giant sombreros and colorful sarape.
2. UFO Welcome Center
4004 Homestead Rd, Bowman, SC
If extraterrestrials want to land on planet Earth, there's a place in South Carolina waiting to welcome them. Jody Pendarvis built the UFO Welcome Center out scrap metal, wood pieces, and other castaways. Two UFO-shaped structures sit stacked on top of one another, one 46-foot across (the same diameter as a typical UFO) and the second a refuge for Jody, so the aliens can take him with when they leave again. So far no aliens have made their way to Bowman, but, in the meantime, the Bowman UFO attracts plenty of tourists.
3. Pearl Fryar's Topiary Garden
145 Broad Acres Rd, Bishopville, SC
Pearl Fryar creates whimsical topiary in his Bishopville garden. He's transformed over 300 plants (many of which were rescued from a nursery comport pile) into extraordinary works of art. He's been creating these living masterpieces since the 1980s and the 3-acre property is open to the public to explore.
4. World's Largest Fire Hydrant
1404 Taylor St, Columbia, SC
In 2001 the artist Blue Sky created the world's largest fire hydrant in Columbia. Called "Busted Plug Plaza," the 40-foot tall, 675,000 pound, giant hydrant was designed to look like it was slammed into by an even bigger car. Slightly tilted with a busted up base, the South Carolina roadside attraction used to also work as a fountain, with water spilling from its base. Be sure to also check out the artist's other work nearby — Tunnelvision (a tromp l'oeil mural depicting a tunnel and road, in the same parking lot) and the Neverbust Chain (an oversized chain that connects two buildings, 1500 Main Street).
5. Thelma and Louise Elephants
15794 Whyte Hardee Blvd, Hardeeville, SC
Find this pair of pachyderms outside of Papa Joe's Fireworks in Hardeeville. The twin elephants are identical except for their colors (one is painted pink, the other gray). Papa Joe bought the couple in 1974 and they've beckoned roadside tourists off US 17 ever since. While the elephants are officially called Al and Lizzy they've earned themselves different popular nicknames: Thelma and Louise.
6. World's Largest Boiled Peanut
Cahill's Market, 1055 May River Rd, Bluffton, SC
Boiled peanuts are a popular snack in the southern United States so it's only natural to find the world's largest boiled peanut in South Carolina. This 22-foot-long, plywood and sprayfoam peanut was originally created for the 2013 Boiled Peanut Festival in Columbia. In 2014 in moved to its current location at Cahill's Market in 2014.
7. Eddie, The World's Biggest Kid
EdVenture Children's Museum, 211 Gervais St, Columbia, SC
Eddie is one big kid! At 40-feet tall (sitting down!) and 35,000 pounds, the "world's biggest kid" is the heart of the interactive EdVenture Children's Museum. Designed after a typical ten year old, he wears a baseball camp and backpack and holds out his hand to catch a dragonfly. Eddie towers over the two-story atrium, so you can look up to him from the first floor or get eye-to-eye from the second. He's even hollow so you can walk through his insides to learn more about human anatomy.
8. King Kong at the Hollywood Wax Museum
1808 21st Ave N unit a, Myrtle Beach, SC
Myrtle Beach is full of over-the-top buildings and some of the weirdest roadside attractions in South Dakota. One of the best sites is the Hollywood Wax Museum, which is topped with a giant replica of the Empire State Building with none other than King Kong climbing to the top. Head inside to check out some lifelike wax sculptures of celebrities, sports legends, and horror icons.
9. Tommy, The World's Largest Crab
Giant Crab Seafood Restaurant, 9597 N Kings Hwy, Myrtle Beach, SC
Head to Giant Crab Seafood Restaurant to endulge on their spectacular 170-item seafood buffet. But, while you're there, be sure to grab an Instagram selfie with Tommy – the 25-foot tall, 35-foot wide, 4.5 ton, world's largest crab. Tommy is joined by a giant lighthouse and ship, making this restaurant an all around fun stop on a South Carolina road trip.
10. Gaffney Peachoid
Peachoid Rd, Gaffney, SC
If you're looking for a giant peach you might have Georgia on your mind. But this giant peach is found in South Carolina. Gaffney is known as the "Peach Capital of South Carolina" and they celebrate their nickname with the world's largest peach. The giant peach is 135 feet tall and is garnished with a7-ton, 60-foot long leaf. It functions as the town's water tower and hold one million gallons of water inside!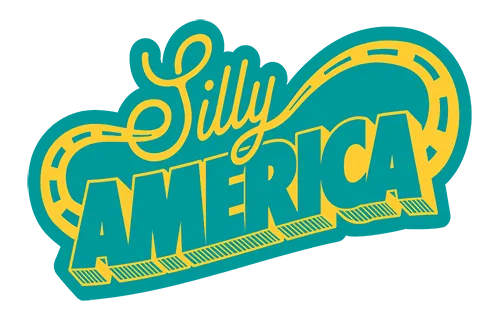 Pin this list of the 10 best South Carolina roadside attractions: