Hold your horses and check this roadside attraction out! The big horseshoe is Martinsville, Illinois was once the world's largest horseshoe. But this was no one-horse race, so while it has lost its official title, don't put this one out to pasture just yet.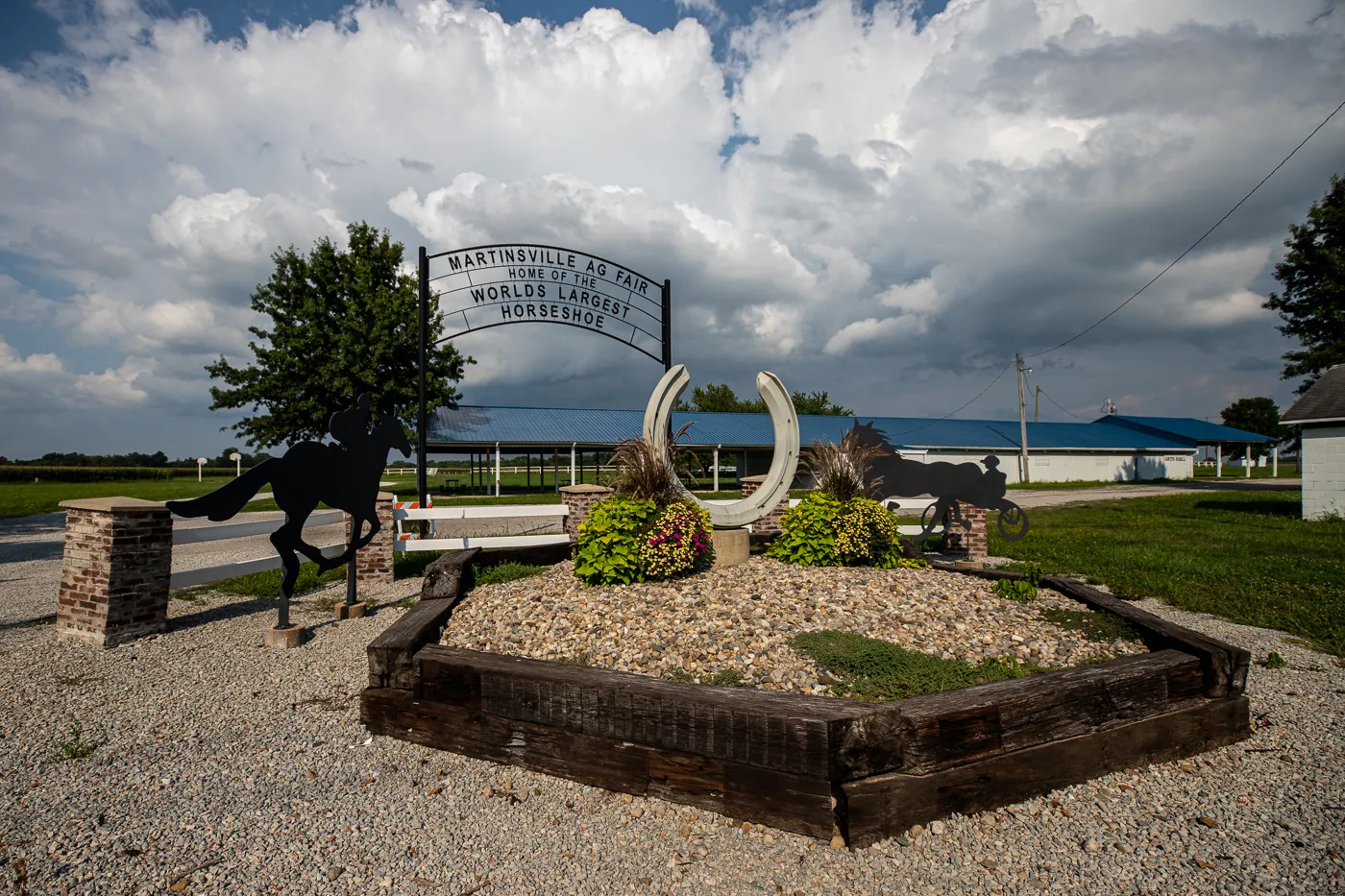 Located at the entrance to the Martinsville fairgrounds, the giant horseshoe measures 5-feet 8 inches by 4 feet ⅝ inch and weighs 1,144 pounds! This big object is made from ductile iron and fabricated in the exact shape and proportion of a horseshoe of normal size.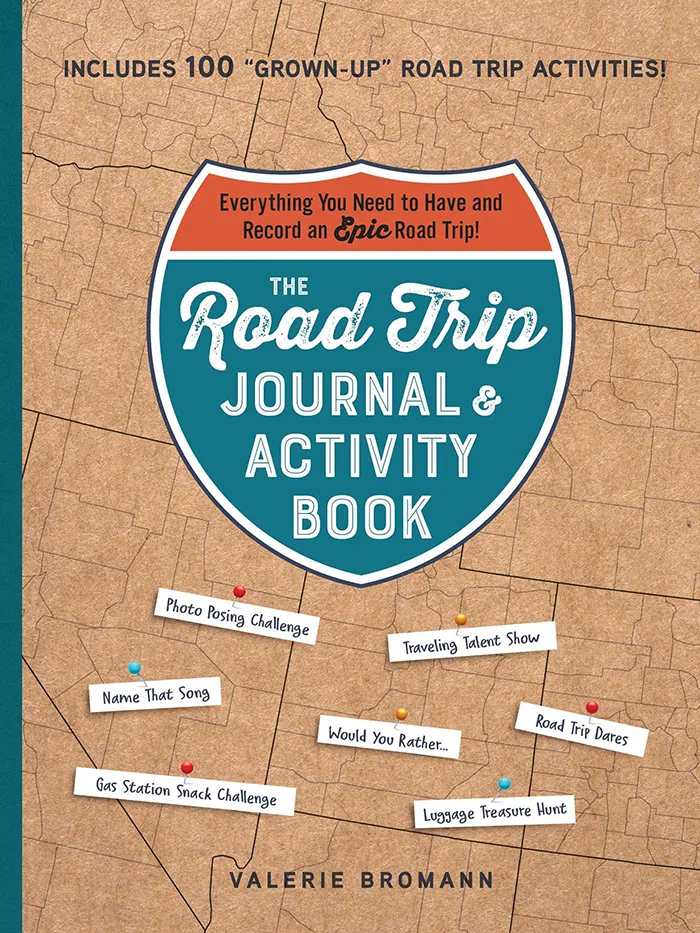 The Road Trip Journal & Activity Book
Everything You Need to Have and Record an Epic Road Trip!
Enjoy fun games and challenges to pass the time on your next road trip and have a keepsake to look back on for years to come with this entertaining must-have for your next vacation.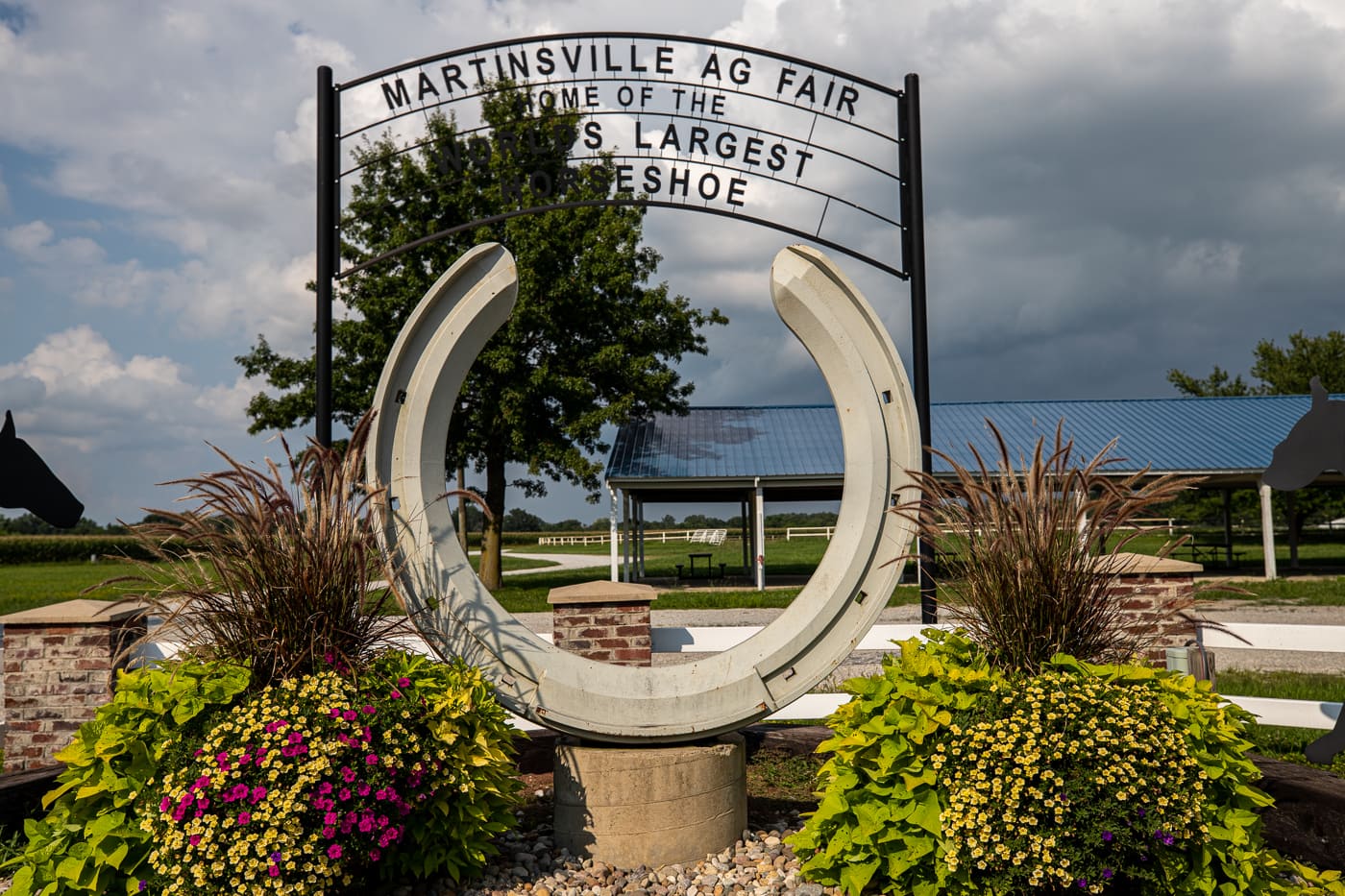 Martinsville is a close neighbor to Casey, Illinois, a small town known for its big roadside attractions. Being so close to the likes of the World's Largest Rocking Chair and World's Largest Mailbox, the town harnessed its Clark County neighbor's popularity to put their big thing among its ranks.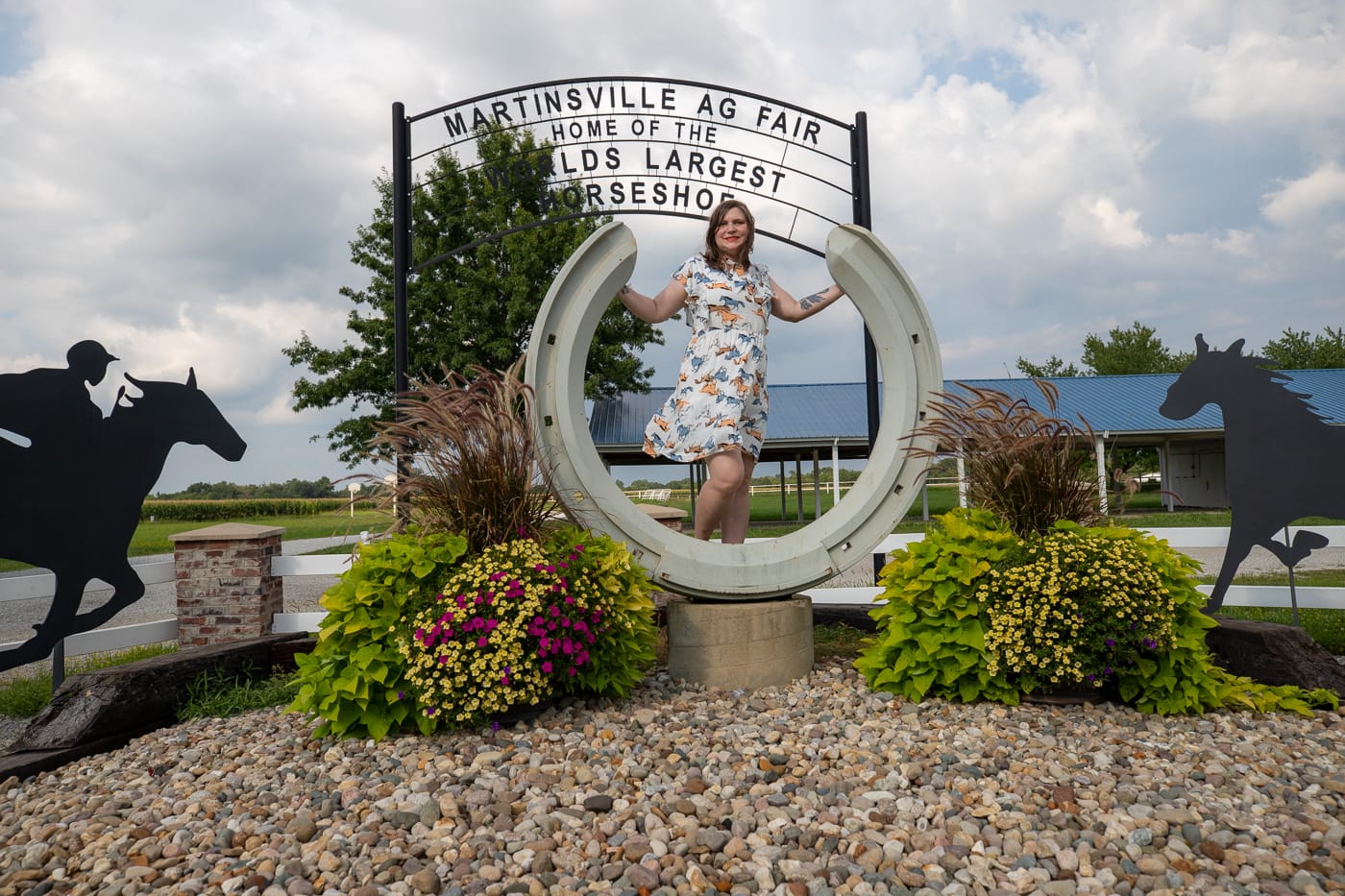 The town chose to create a big horseshoe to celebrate their rich history of horse racing (among other things, Martinsville is the hometown of Dale Baird, a thoroughbred horse racing trainer who won the most races in the sport). It was created and donated by the Rowe Foundry of Martinsville and is displayed next to large metal silhouettes of thoroughbred and standardbred horses created and donated by Yargus Manufacturing of Marshall.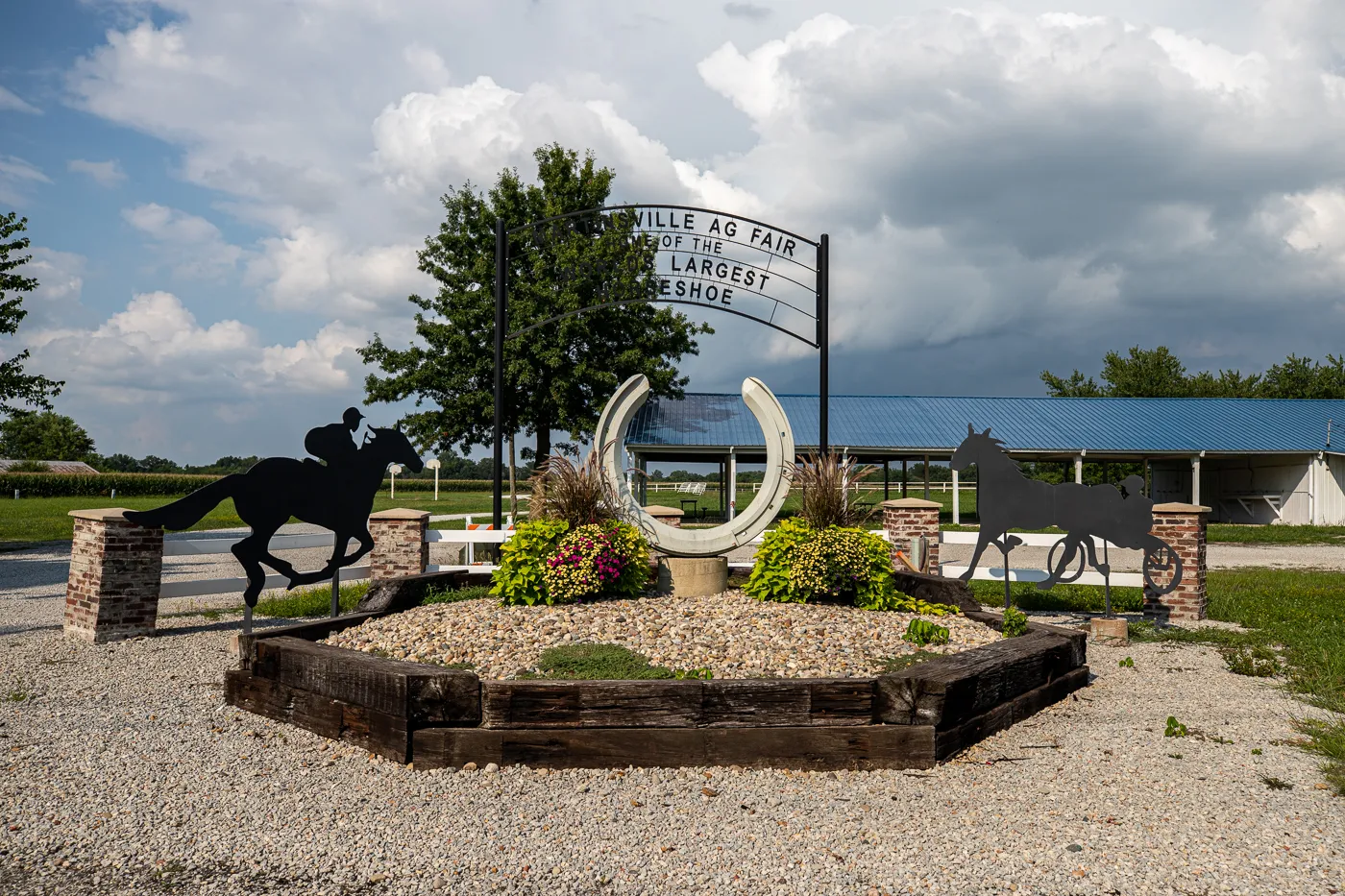 The Illinois roadside attraction was on the fast track to fame when it was verified by Guinness World Records in June 2013. Unfortunately, only two years later in 2015, a large rival in Kentucky became the front runner, came from behind, and stole the title with on that measures 6 feet, 9.1 inches wide and 6 feet, 11.8 inches tall and weighs 610 pounds (larger, but lighter, than the one inMartinsville). A year after that in 2016, both were beat by a 7 foot 9 8.91 inch by 8 foot 1.24 inch horseshoe in Mumbai, India.

You heard this straight from the horse's mouth. It's time for me to get back in the saddle and ride on to the next roadside attraction (perhaps the Big Anvil, the Big Rocking Horse, or the Big Toy Glider Plane).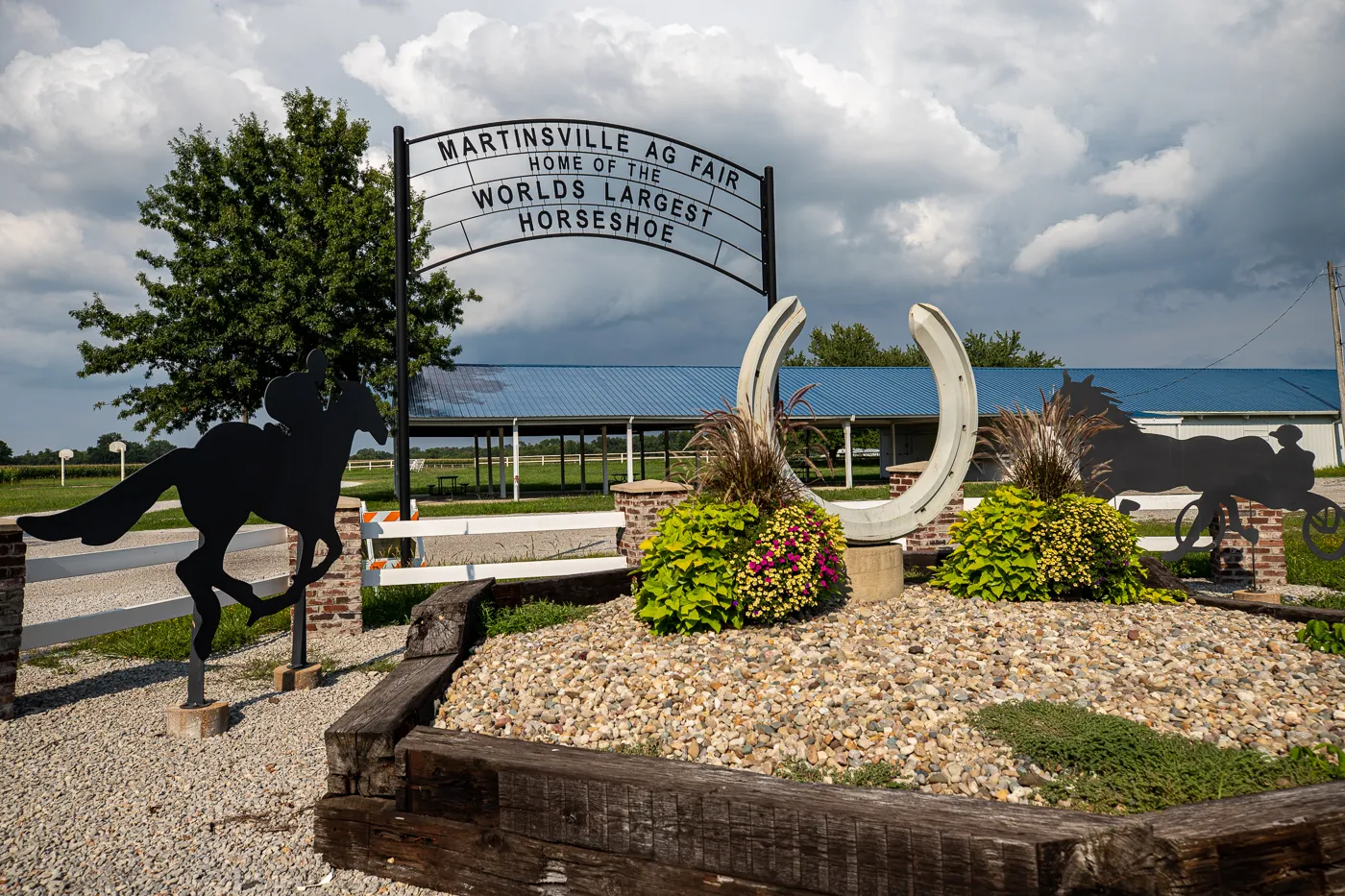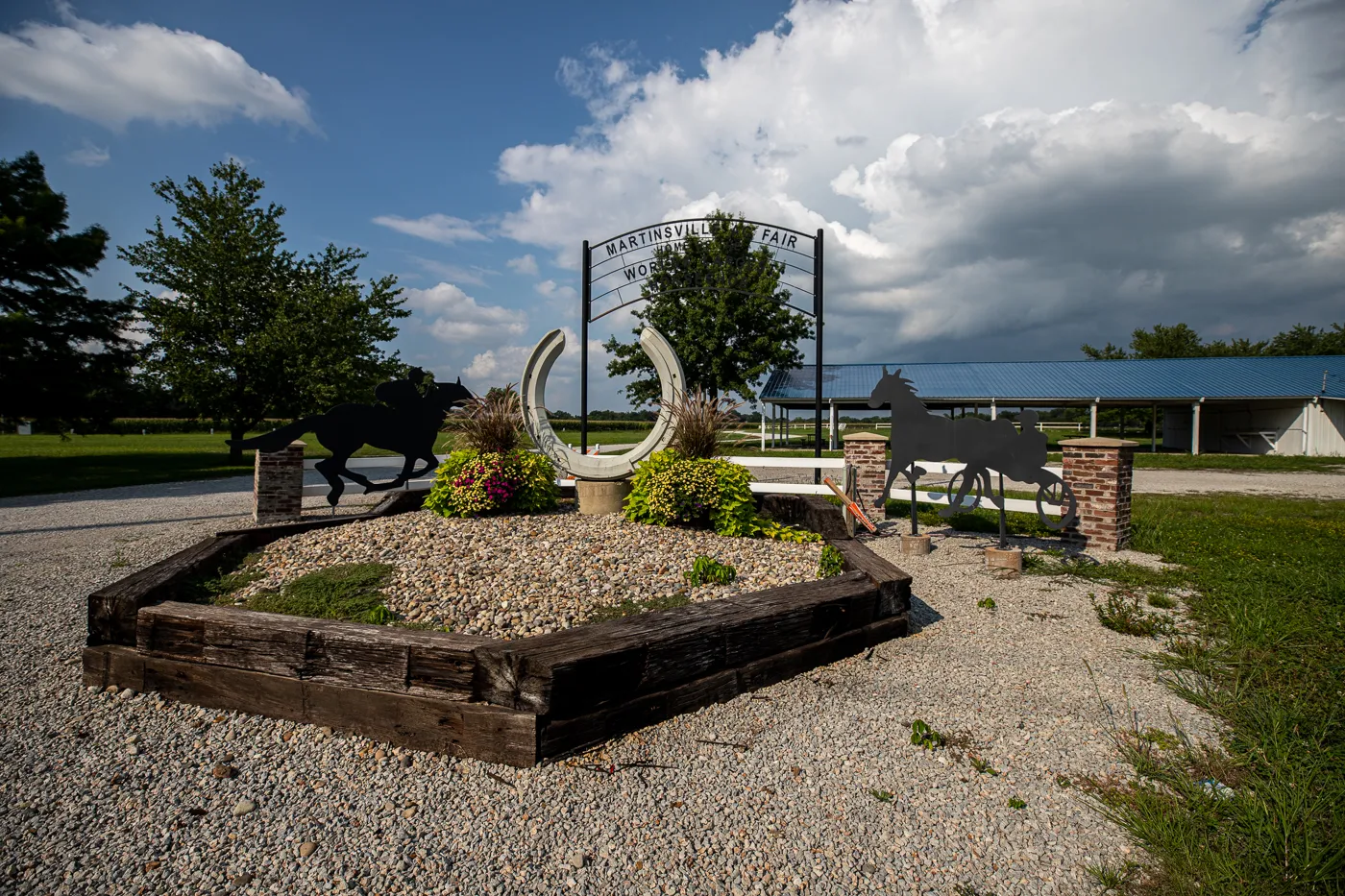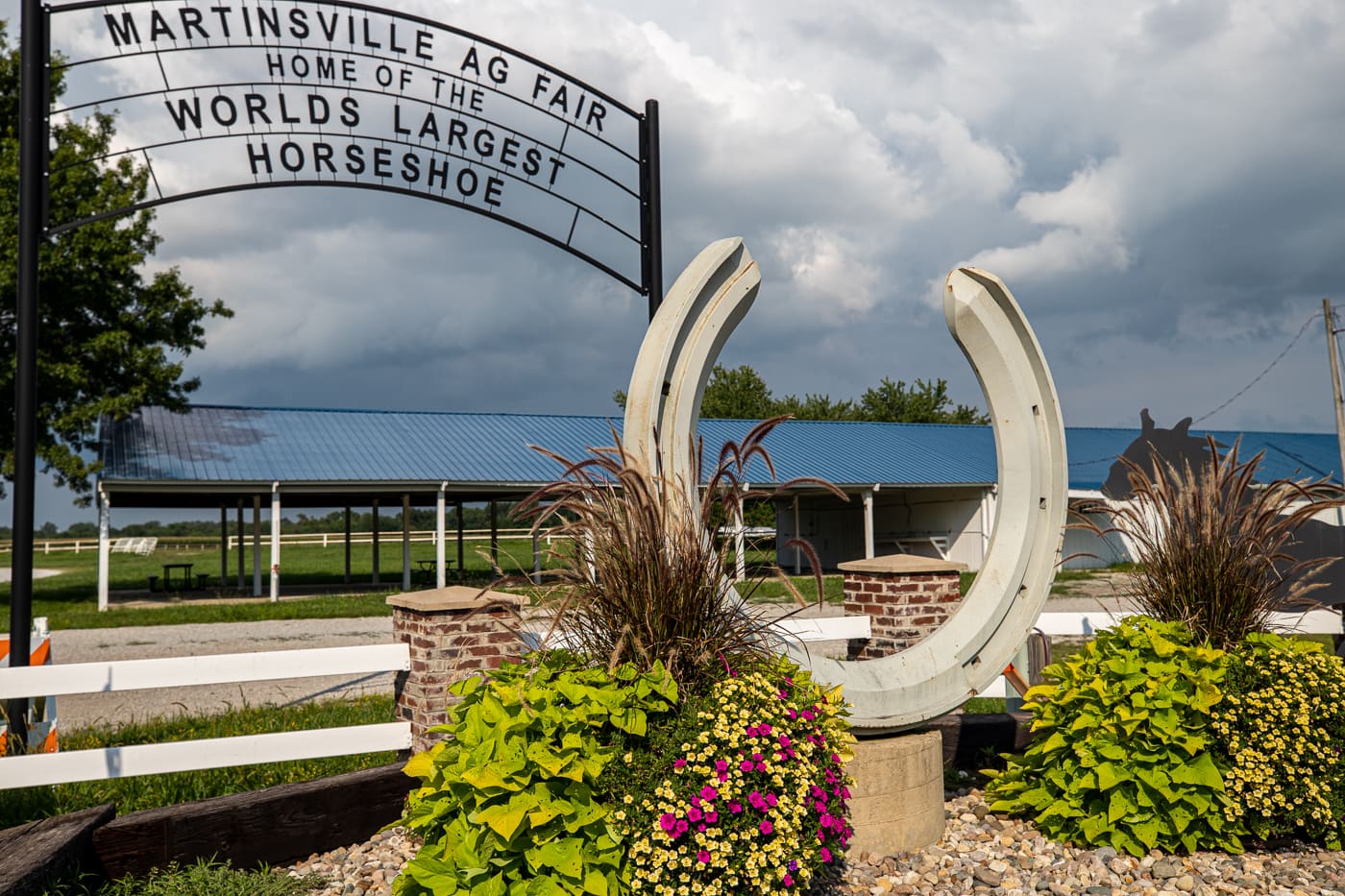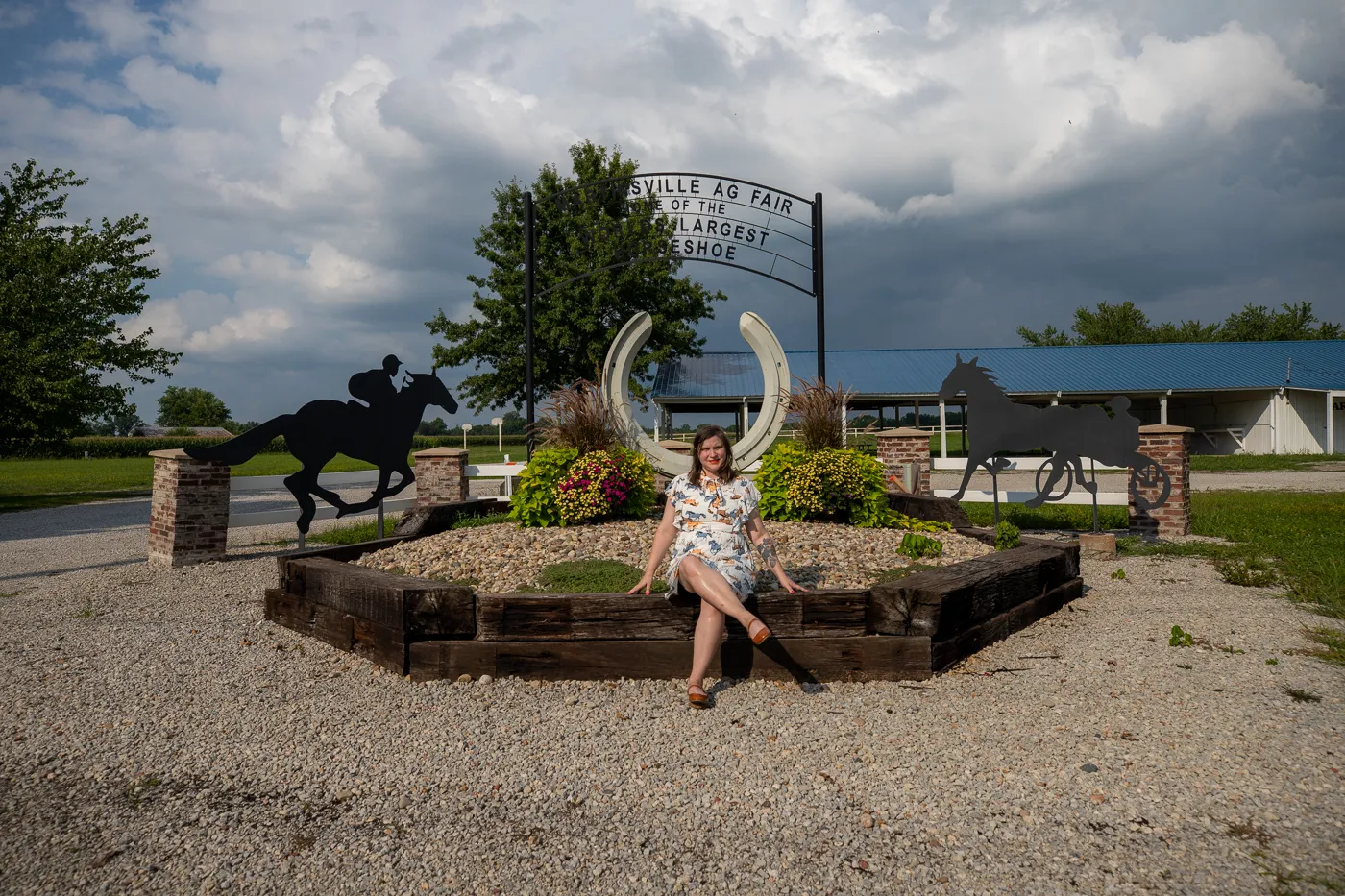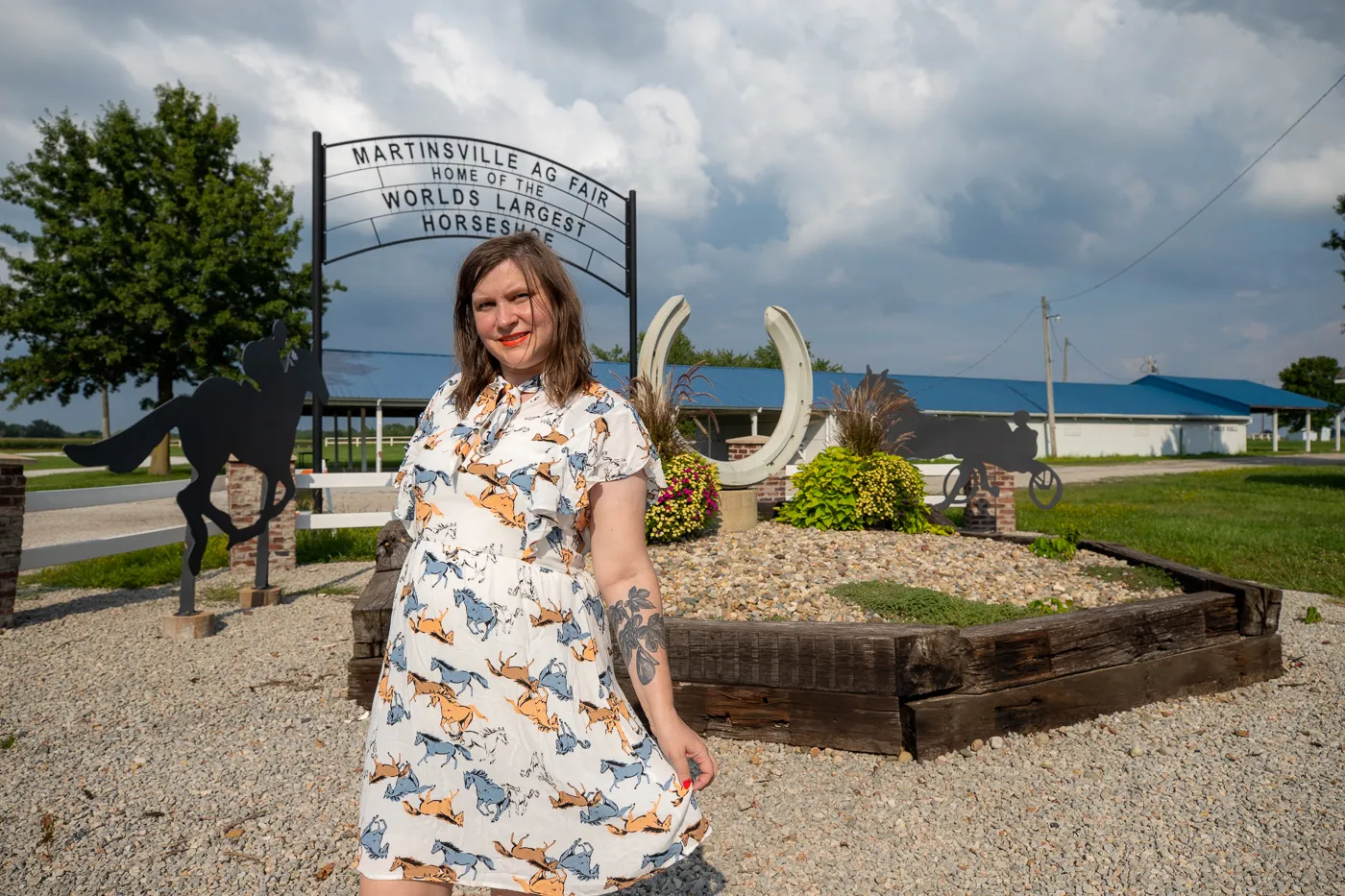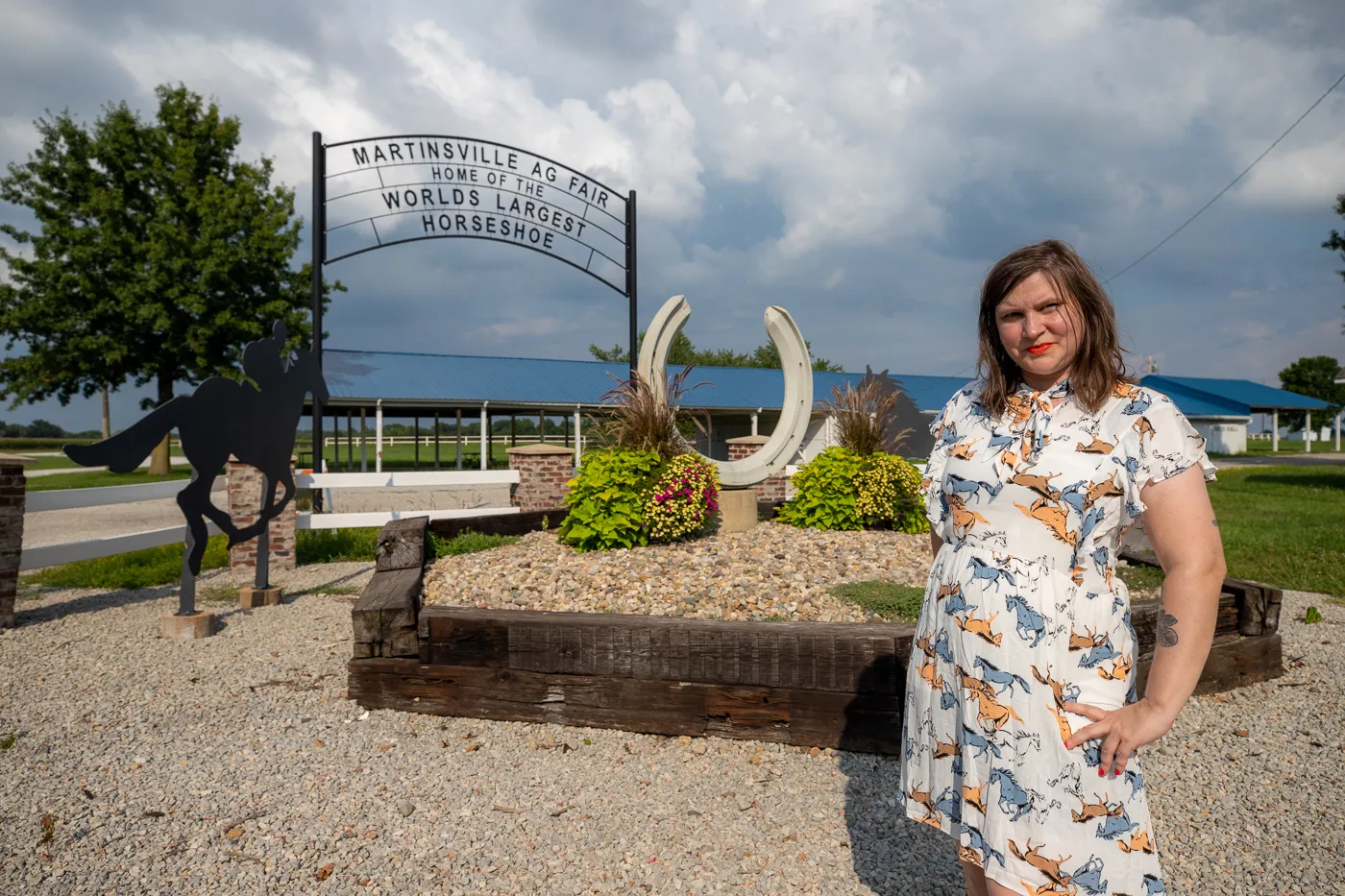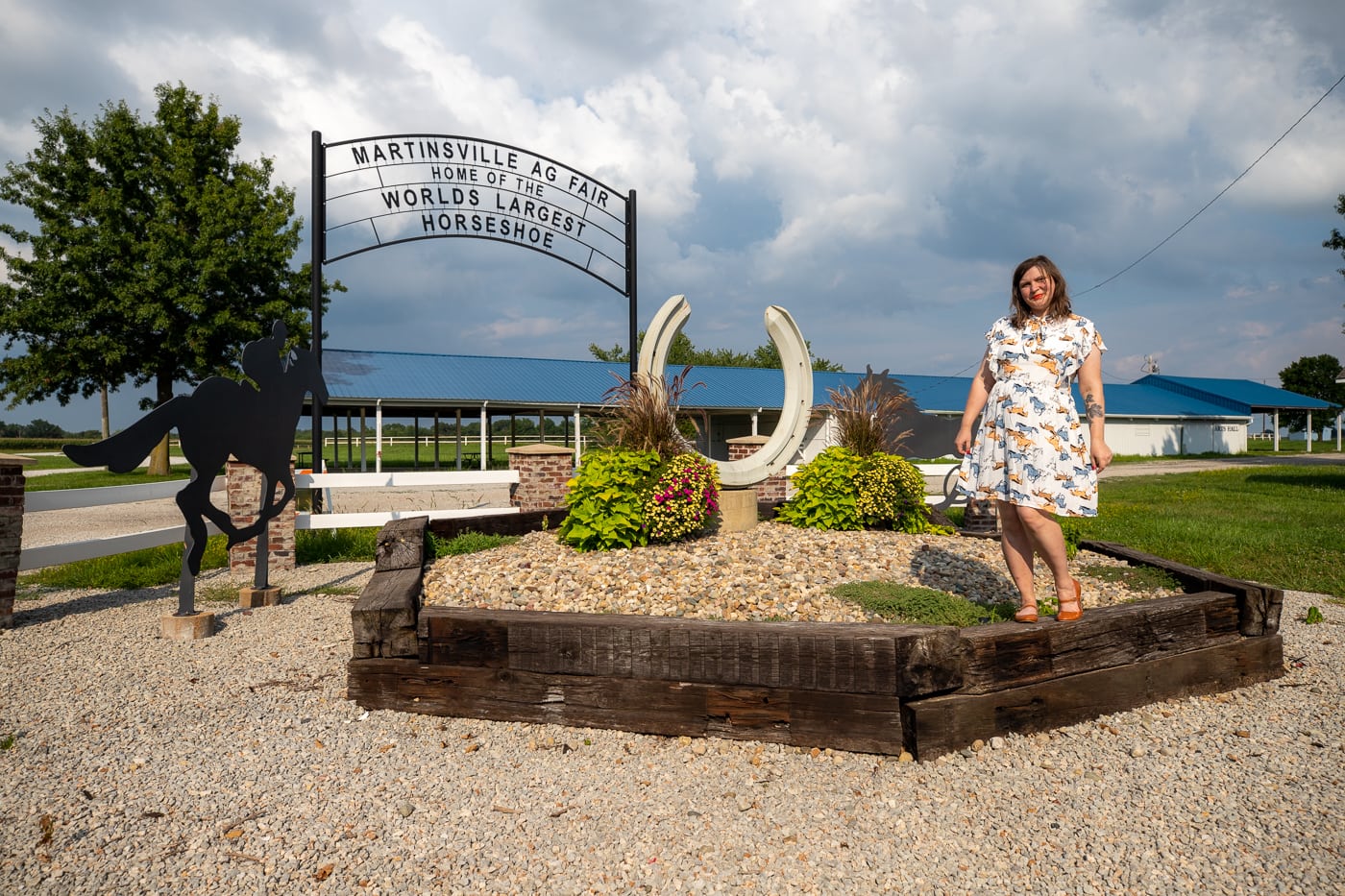 Spend the night in Casey! Find the best Casey Illinois Hotels and find out where to stay to see big things!
---
Former World's Largest Horseshoe
Address: Martinsville Agricultural Fairgrounds, 620 S York St, Martinsville, IL 62442
Cost: Free to See
Hours: Always visible, fairground hours may vary
---
Pin this Illinois roadside attraction: