If you're taking a road trip to Casey, Illinois to see all the "Big Things in a Small Town," be sure to plan to stay a while! While you can probably see all of the town's world's largest things in a few hours or an afternoon, if you plan to spend the night you can be assured that you have plenty of time to see all the roadside attractions, pop into the shops, and try out a few of the local restaurants for breakfast, lunch, or dinner. Luckily, there are a couple of great Casey Illinois hotels close to everything you want to see!
Casey Illinois hotels: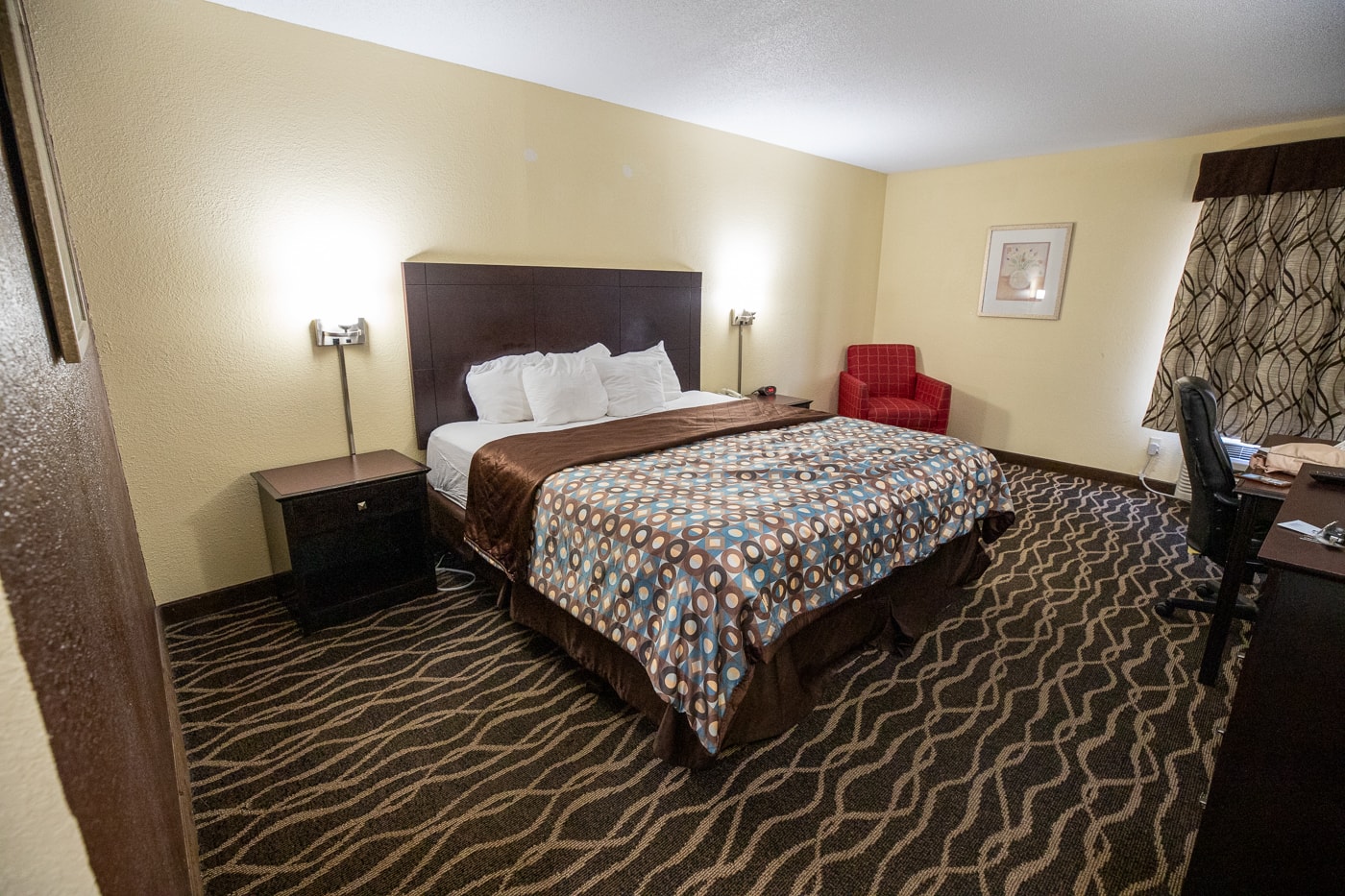 Days Inn & Suites by Wyndham Casey Hotel
933 North Route 49, Casey, Illinois 62420
The Days Inn in Casey is an affordable option that's just a few minutes drive from Main Street. The hotel is located on North Route 49 and is convenient to fast food and gas stations that are necessary stops on your road trips. The hotel is right across the street from the big wooden token and down the road from the big antlers and the big pizza slicer at Greathouse of Pizza (also a great stop for dinner or takeout to eat back in your hotel room). Drive just a few minutes more and you'll be right in downtown Casey, where you can explore the world's largest things the town is most known for.
The Days Inn Casey has large rooms, TVs, mini fridges, microwaves, free continental breakfast in the morning, and free large-vehicle parking, along its many amenities.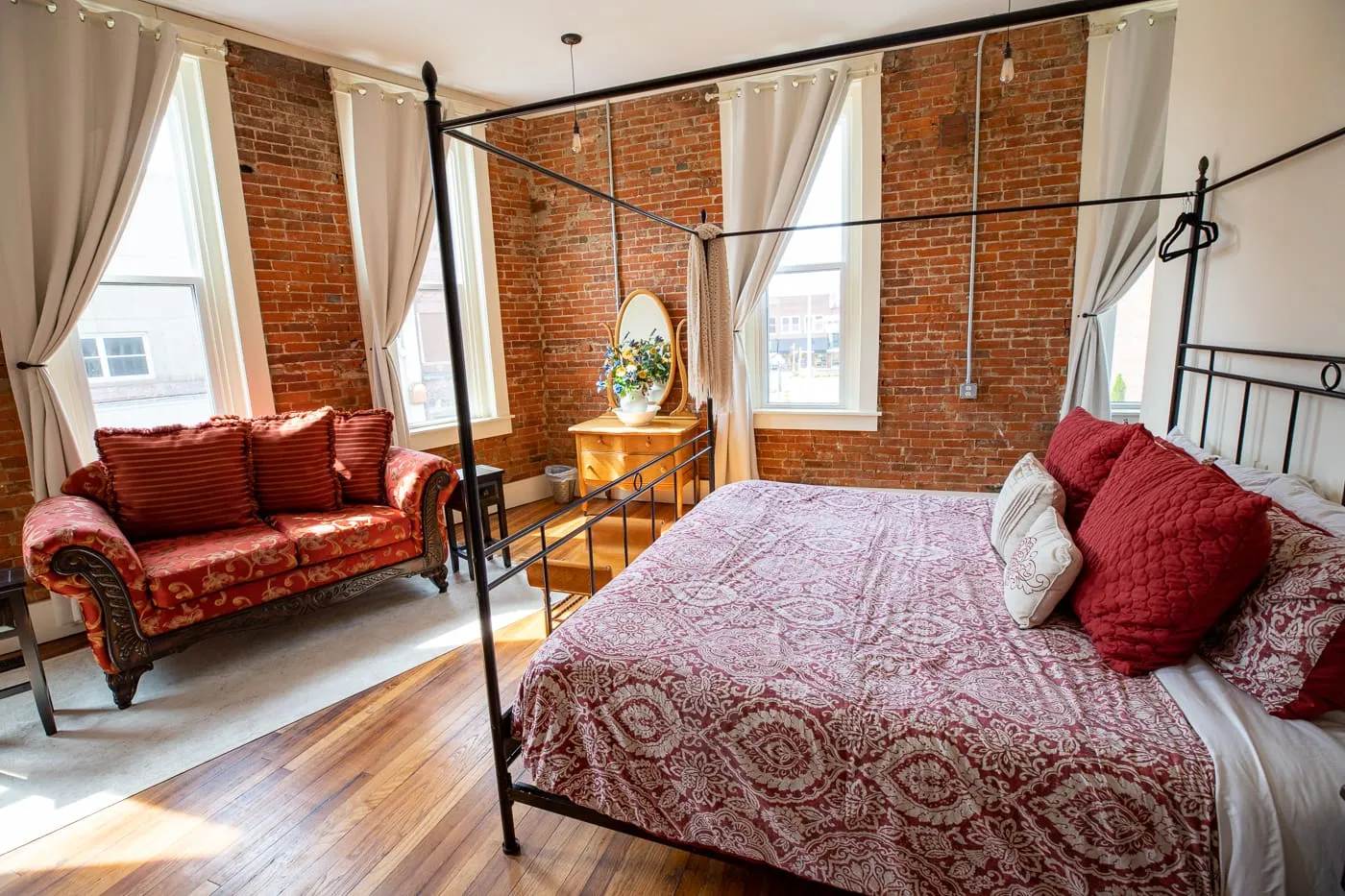 Eighteen-Ninety Sleepover Hotel
14 South Central Avenue, Casey, IL 62420
Eighteen-Ninety Sleepover is a boutique hotel located in a former meeting hall that had been built by the Knights of Pythius. With 1900s charm and modern amenities, this Casey Illinois hotel is perfect stay whether you're road tripping alone or with the entire family.
It's a bit of a splurge but it is the most convenient hotel in Casey. Walk out the door to see the big spinning top and some of the rooms even overlook some of the town's best roadside attractions. From my room I could see the big pencil, the big mouse trap, the world's largest golf club, and even the top of the world's largest rocking chair!
The beds are big and comfy, the bathroom has a fantastic shower, there's a big screen TV for unwinding after a day of exploring, and there's plenty of room to move around. The rooms are air conditioned and have free wi-fi and mini fridges.
Pin this post: