Casey, Illinois is a small town known for its big things. The town is home to over thirty roadside attractions, including twelve record holding world's largest things! While the big cactus in town might not be the world's largest cactus, it is still a fun stop while you're in town exploring the world's largest mailbox, world's largest rocking chair, or world's largest wind chime!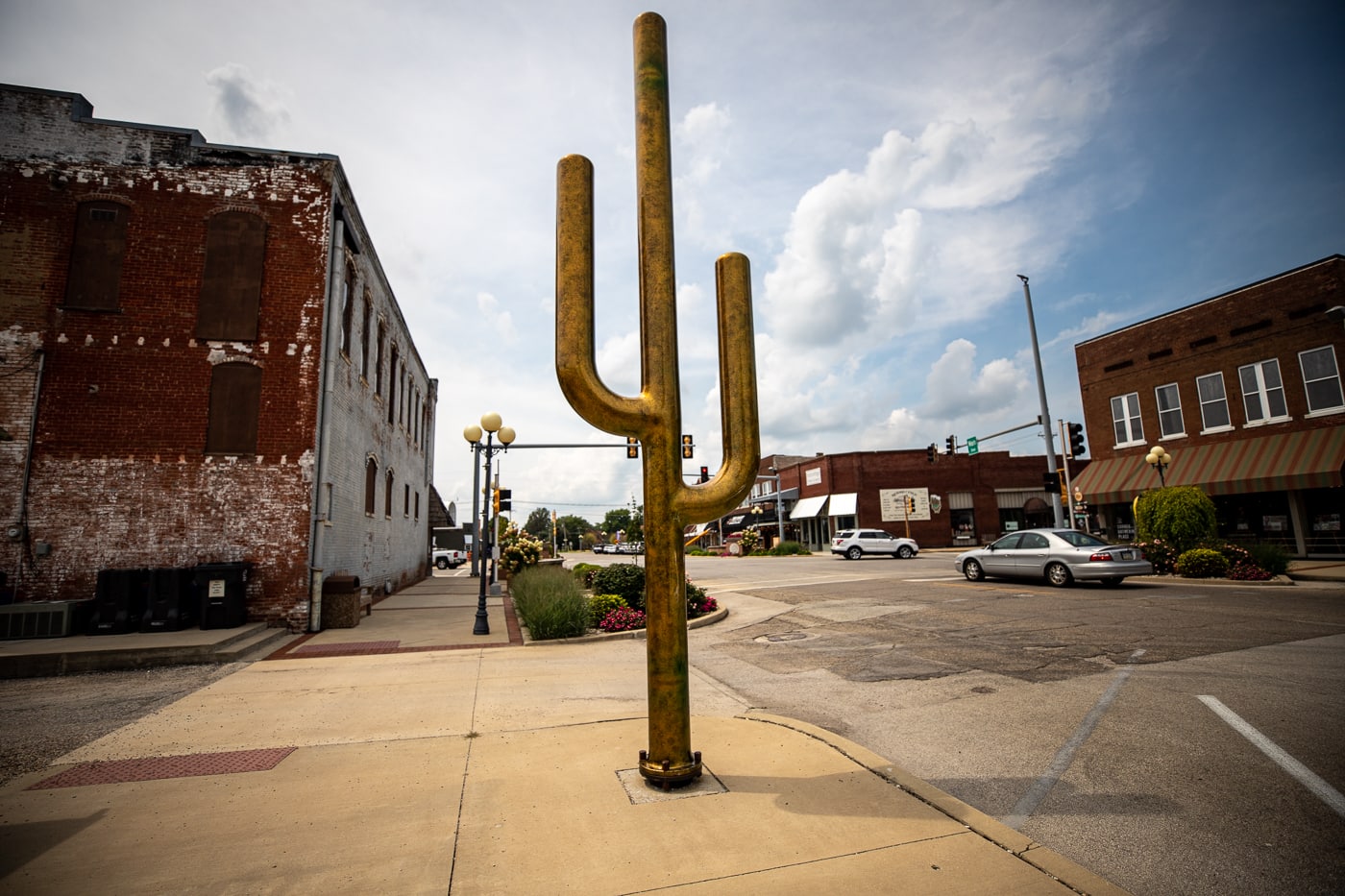 This Illinois roadside attraction might seem out of place in small town Illinois, an area far from deserts and cactaceae. But according to Casey's website, Jim Bolin, the man behind many of the world's largest things in town, once saw a cactus made of pipe that helped inspire his mission to create giant things.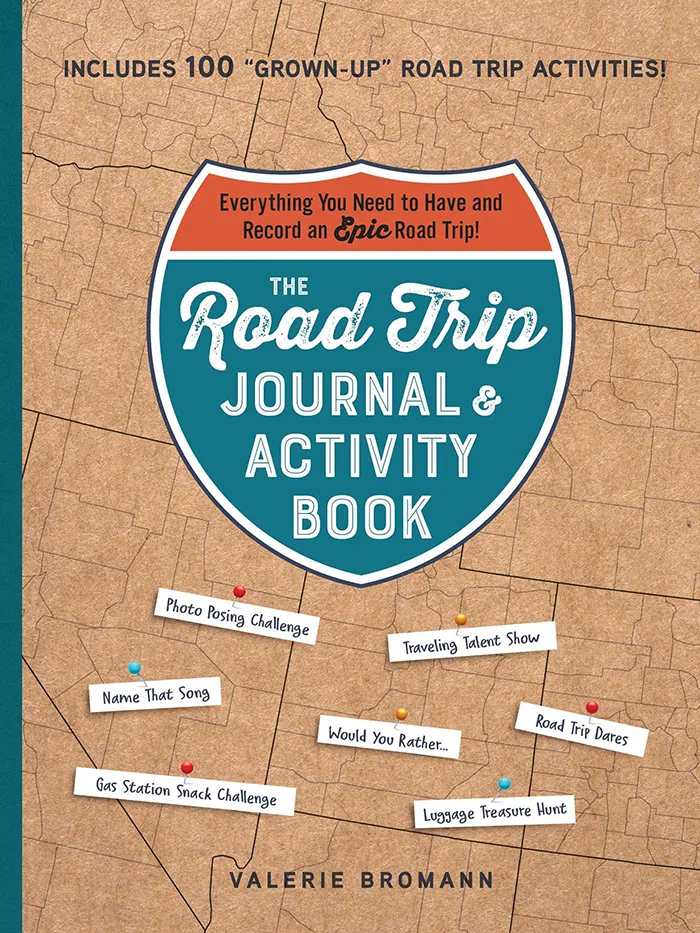 The Road Trip Journal & Activity Book
Everything You Need to Have and Record an Epic Road Trip!
Enjoy fun games and challenges to pass the time on your next road trip and have a keepsake to look back on for years to come with this entertaining must-have for your next vacation.
Find this giant cactus on Main Street, across from the world's largest knitting needles and crochet hook and in front ofMain Street Mercantile, where you'll find the big rocking horse. Want more? Find everything to see in Casey, Illinois's Big Things in a Small Town.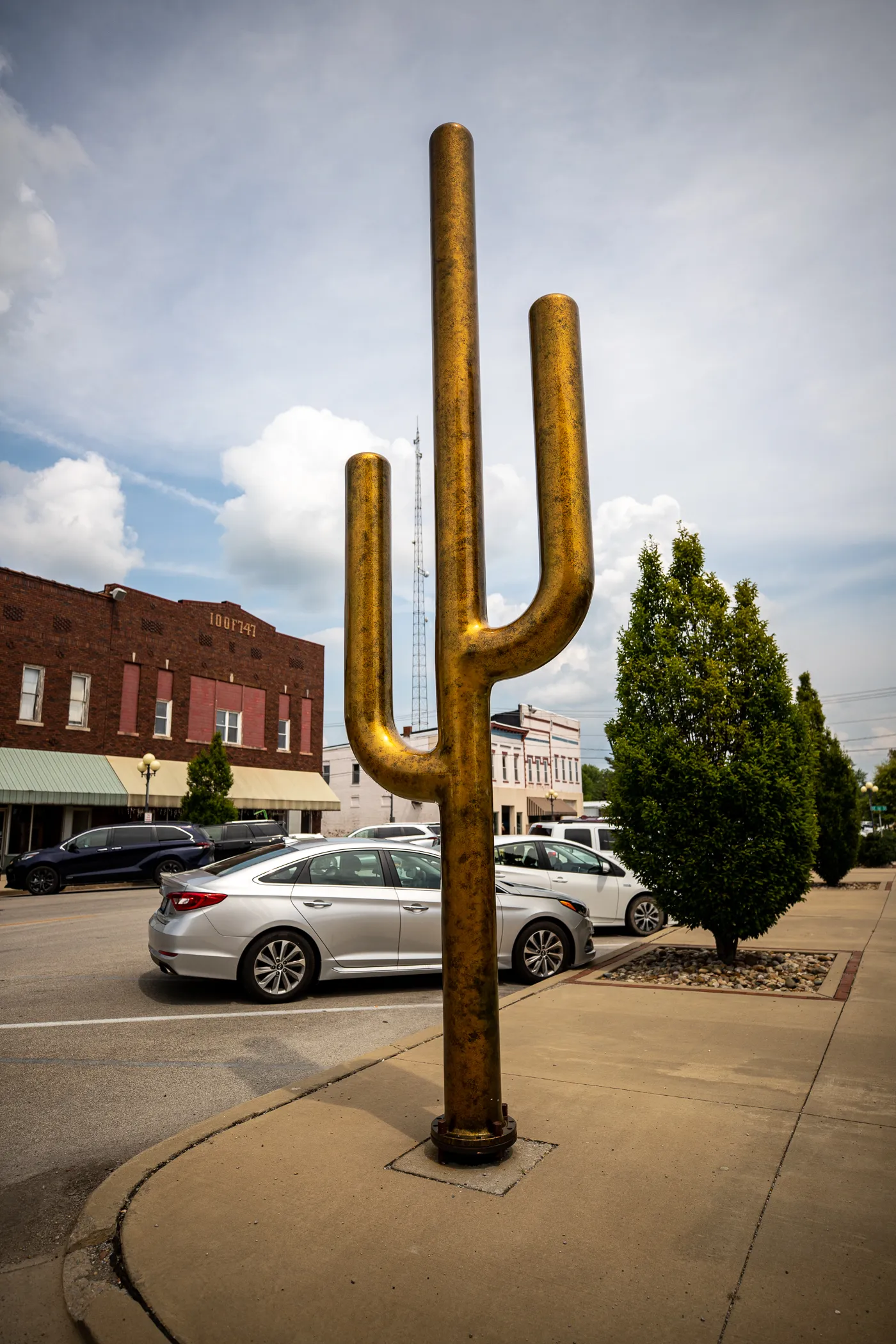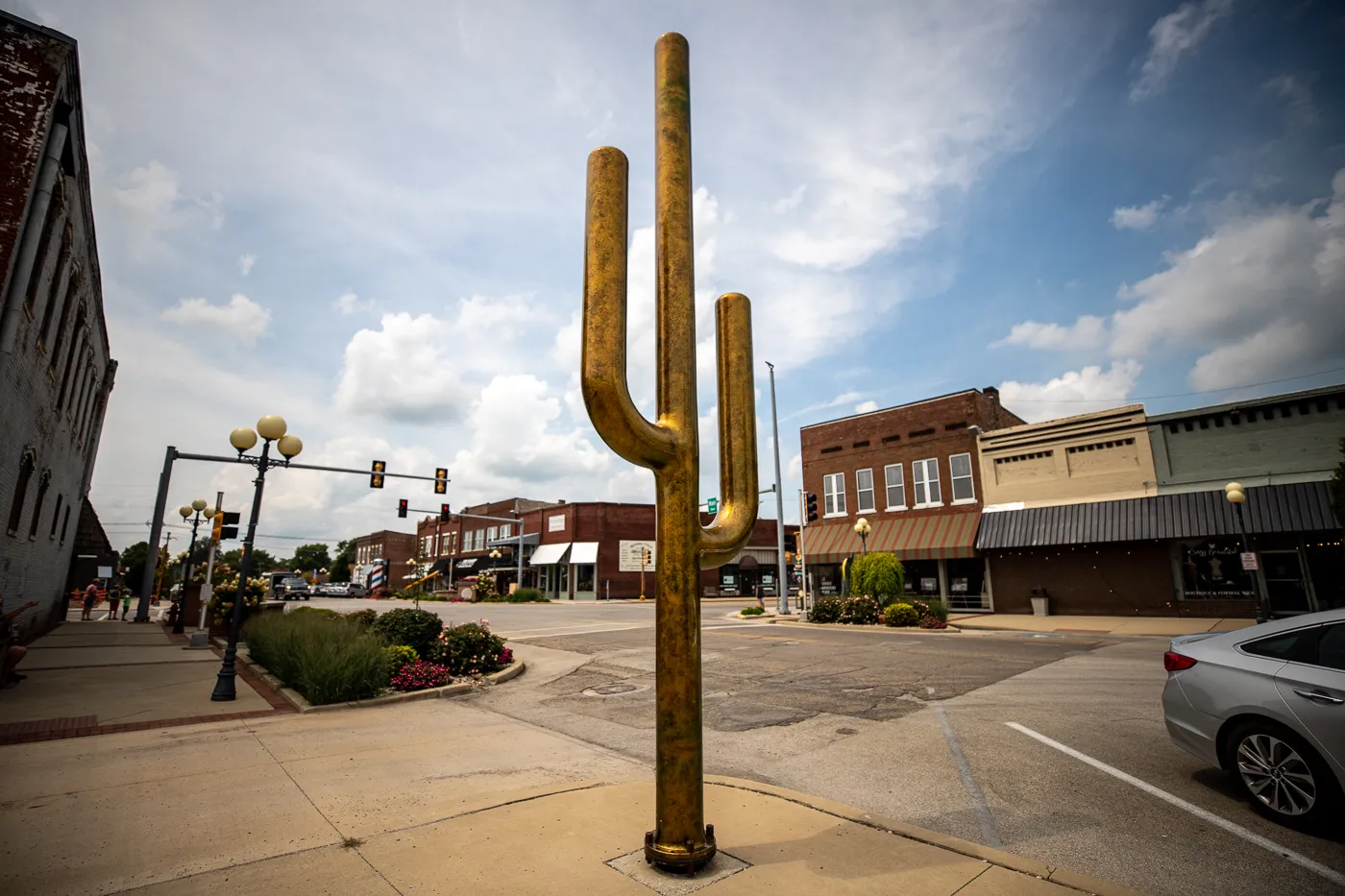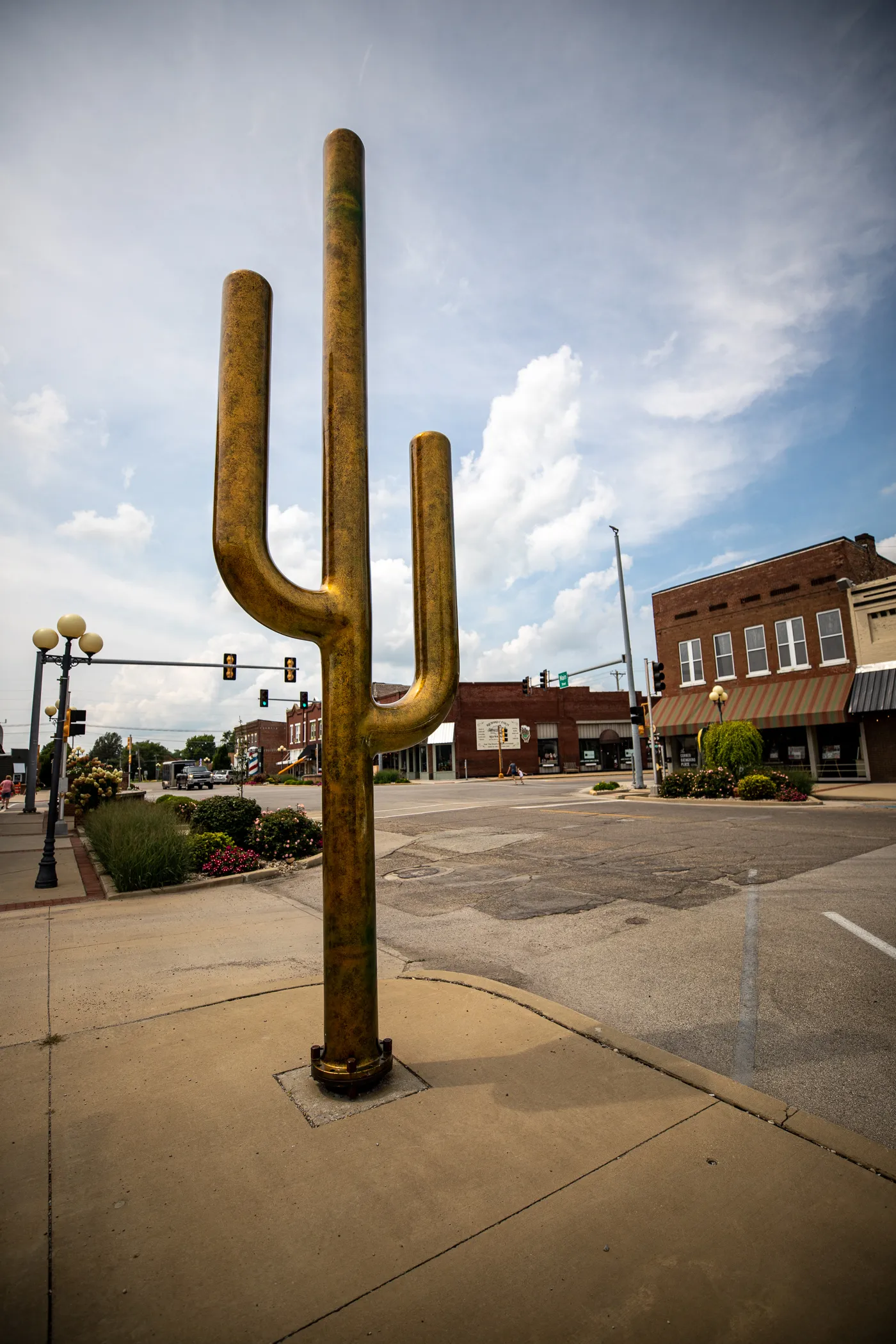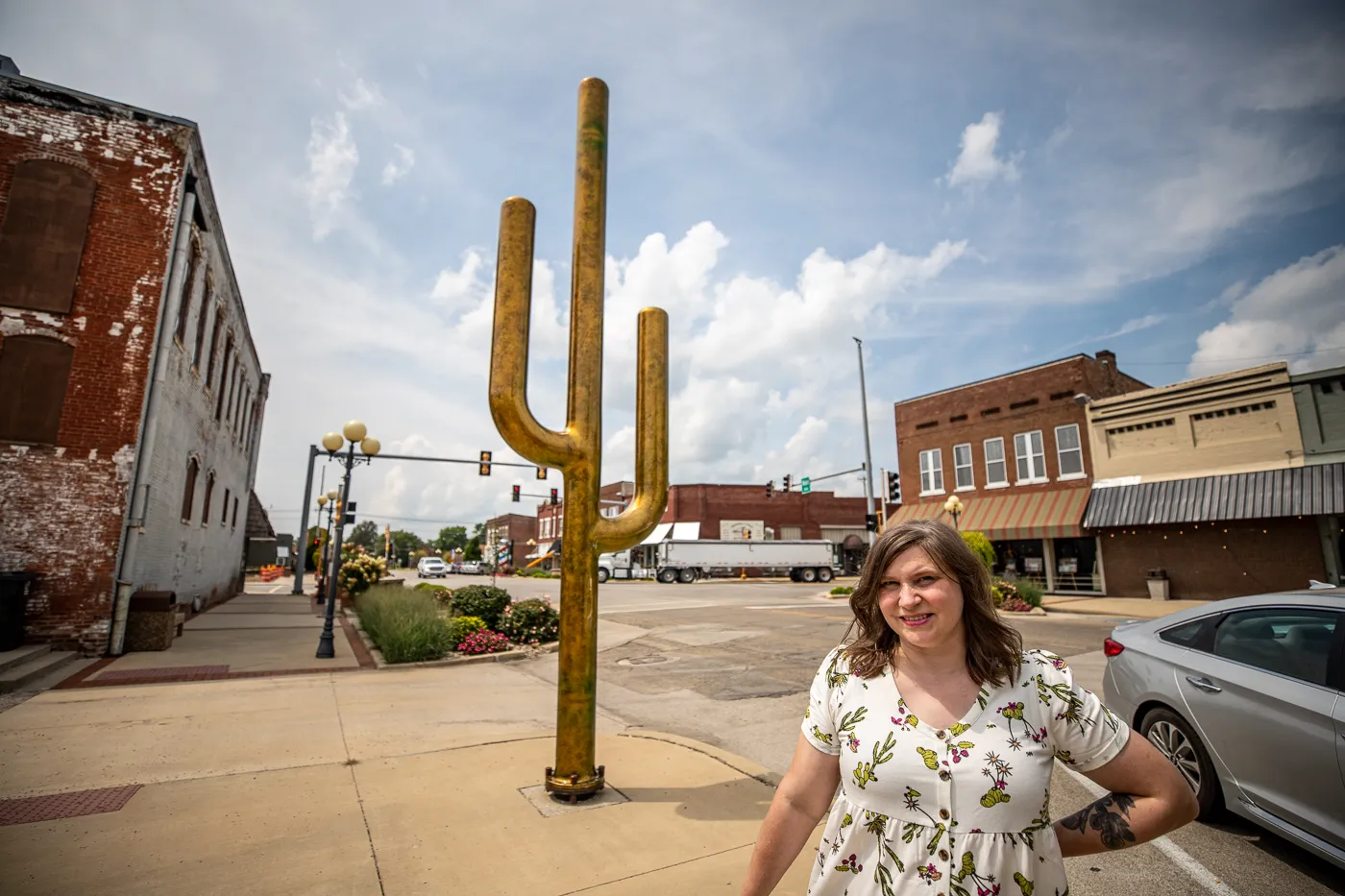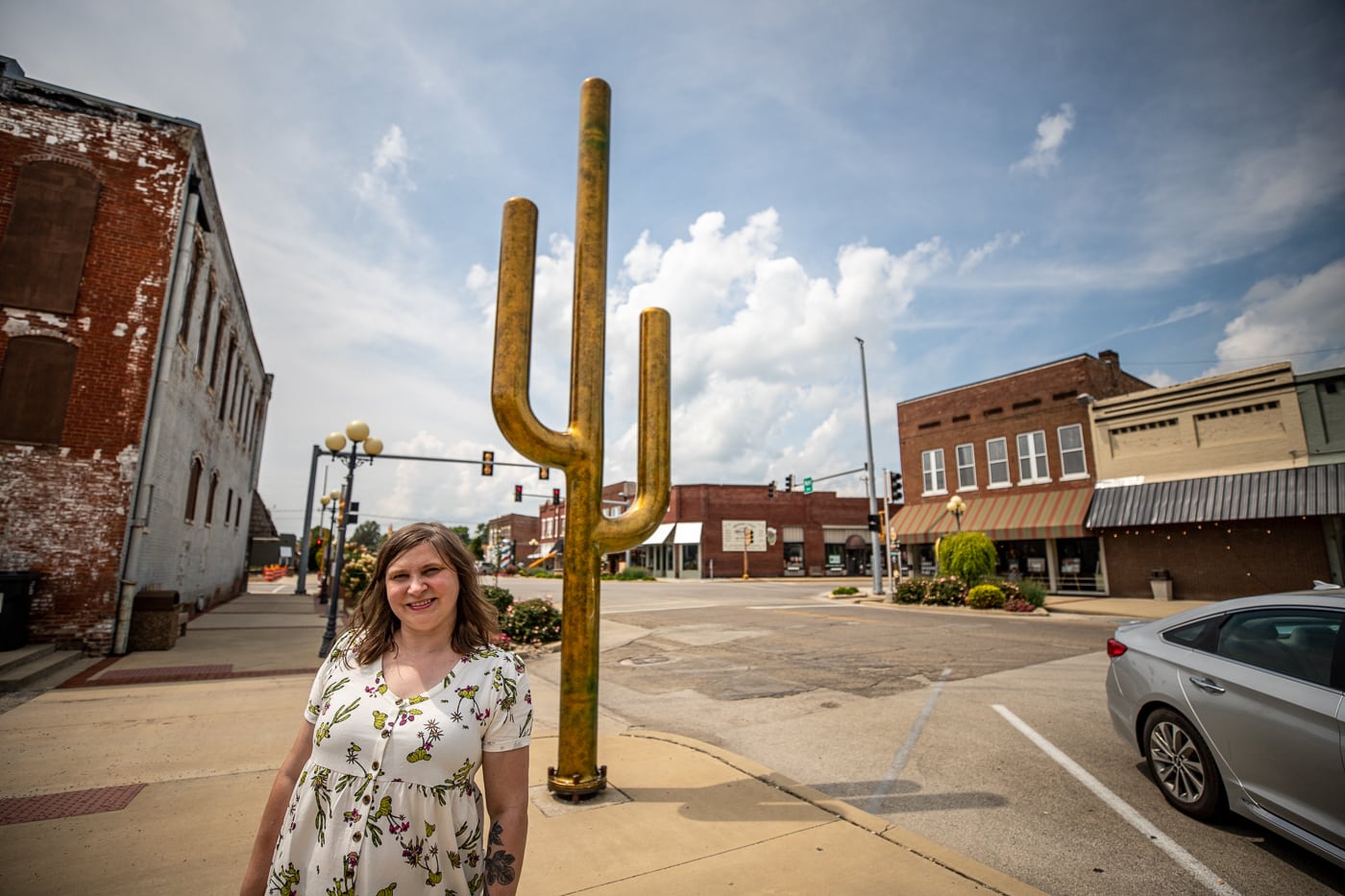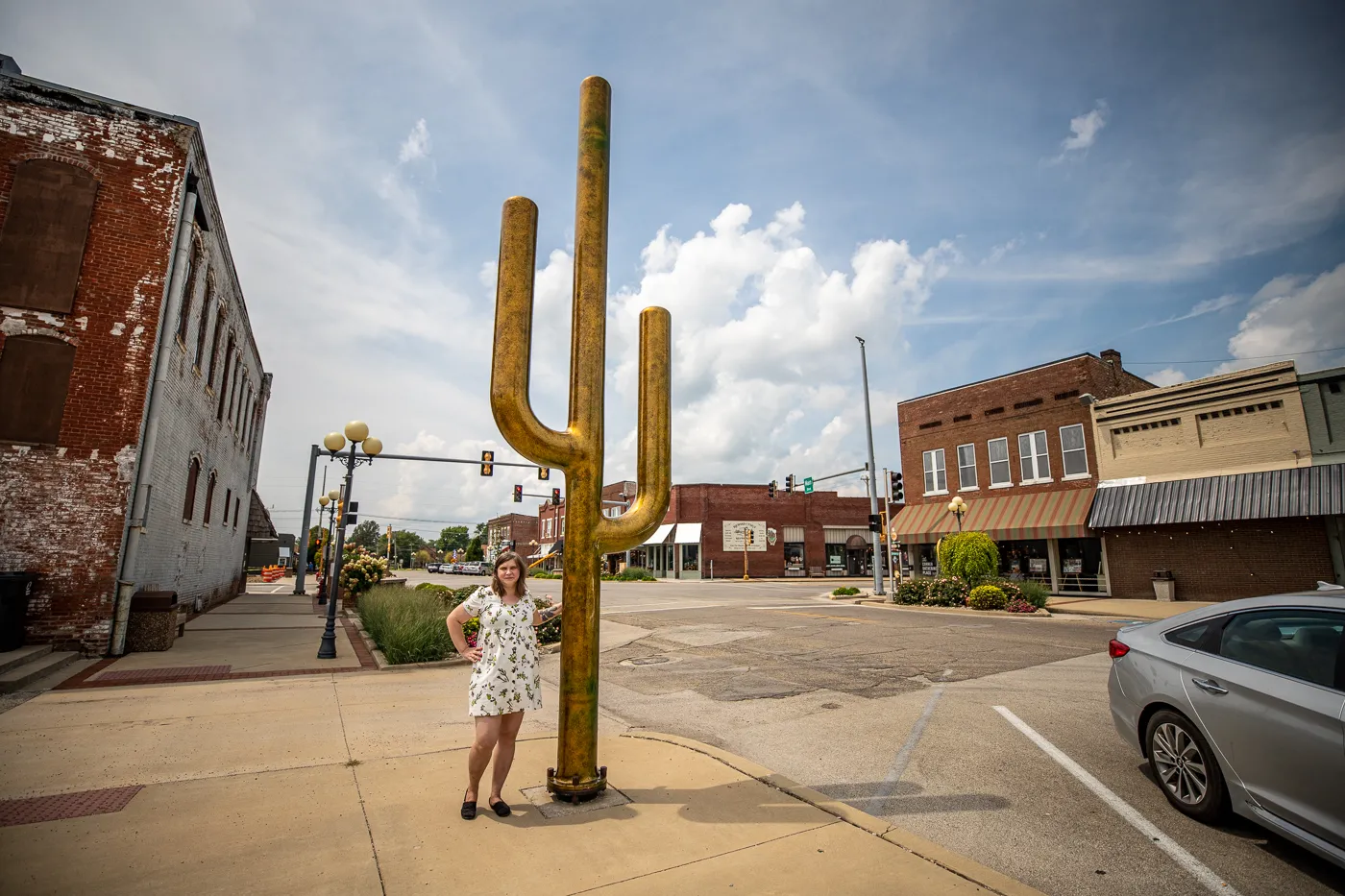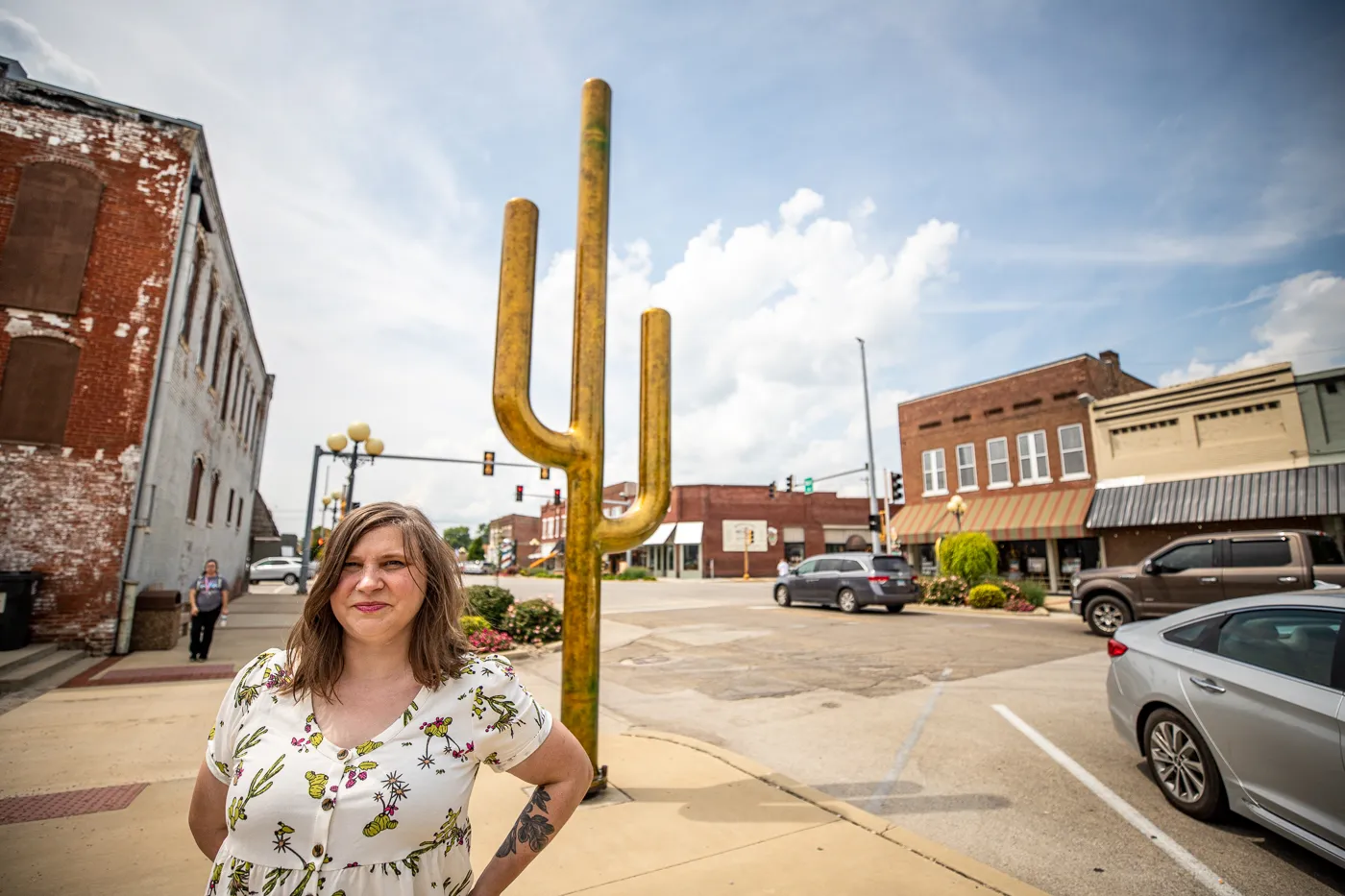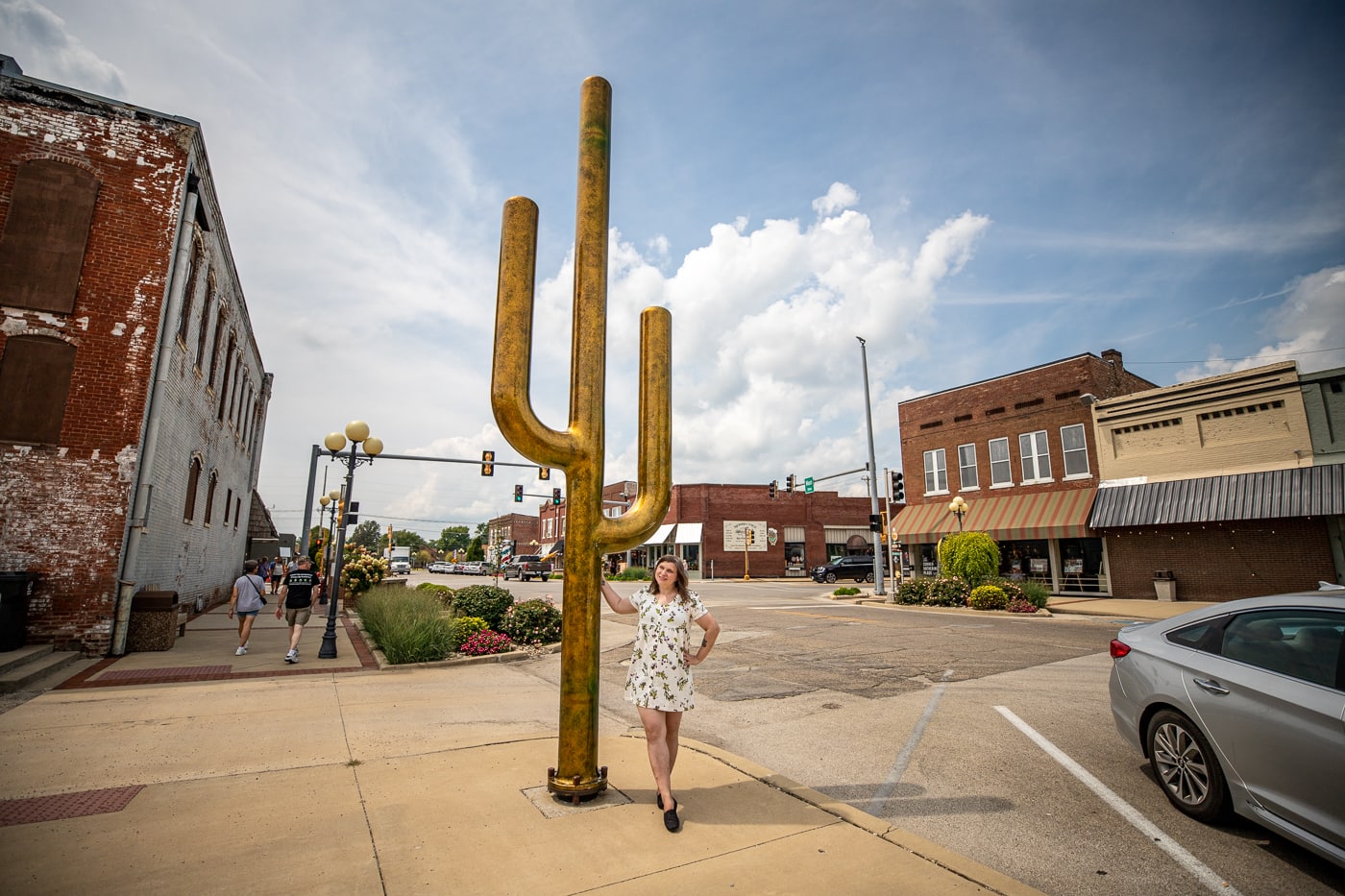 Spend the night in Casey! Find the best Casey Illinois Hotels and find out where to stay to see big things!
---
Big Cactus
Address: 9 East Main Street, Casey, IL
Cost: Free to See
Hours: Always Visible
---
Pin this Illinois roadside attraction: