The Seattle Museum of the Mysteries was a shopfront museum in Seattle's Capitol Hill neighborhood that specialized in the paranormal.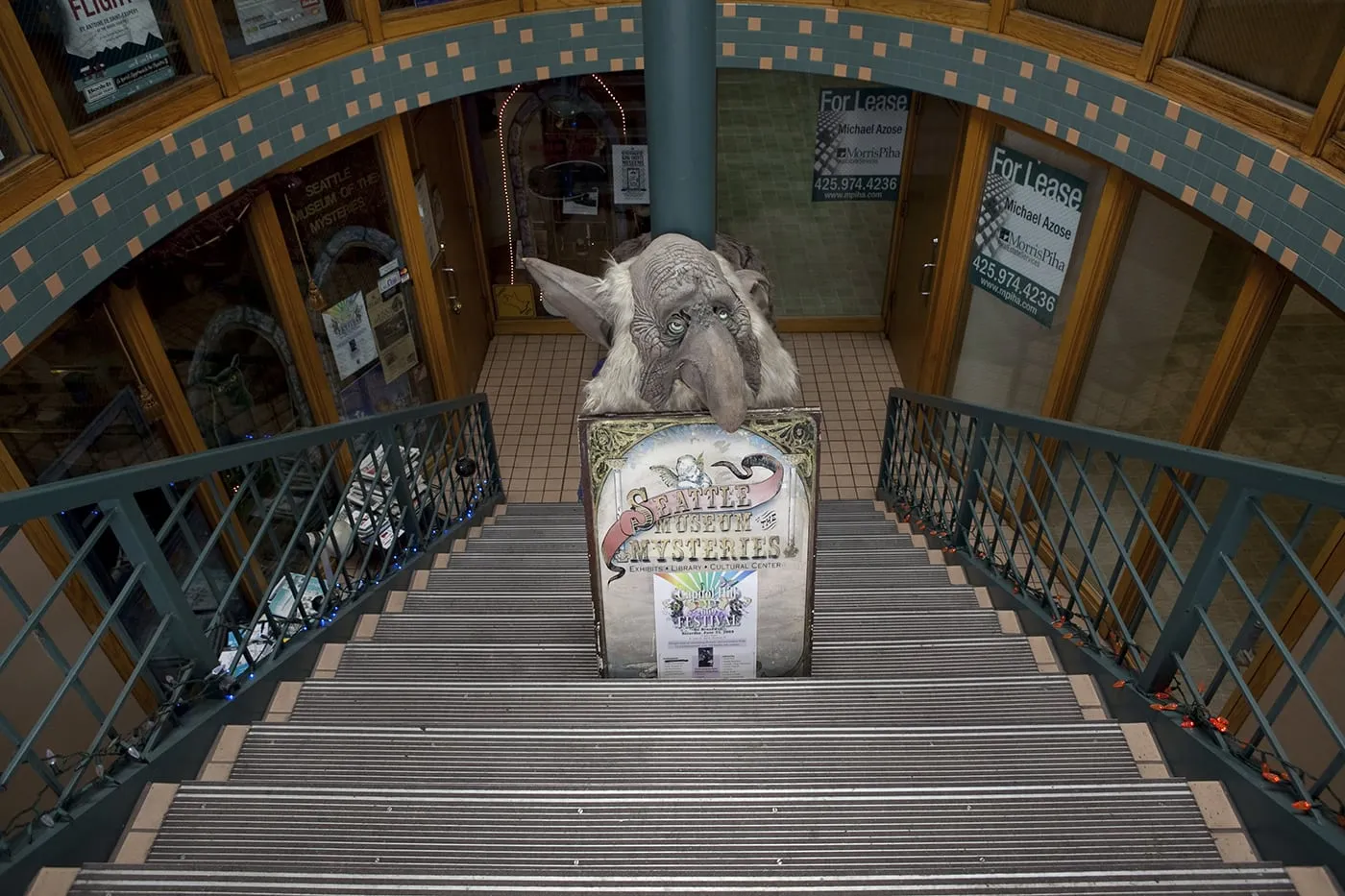 The small basement museum and research center was jam packed with books, photos, documents, and artifacts related to paranormal science, ancient civilizations, alternate reality, UFOs, crop circles, mysteries, and bigfoot.
Exhibits included a wax head rendition of D.B. Cooper (the man who hijacked Northwest Orient Flight 305 and went missing after jumping out of the plane in 1971), a giant stuffed Bigfoot and a set of Sasquatch footprints, a Ghost Communication Box that allos visitors to ask questions to the spirits, haunted locations of the Northwest, photos of Washington State Crop Circles, and the Maury Island UFO Mystery.
After moving a few times and changing their name to the Northwest Museum of Legends and Lore, the museum officially closed shop in 2014. But, while the physical location was closed to the public, online exhibits can now be found at nwlegendsmuseum.com.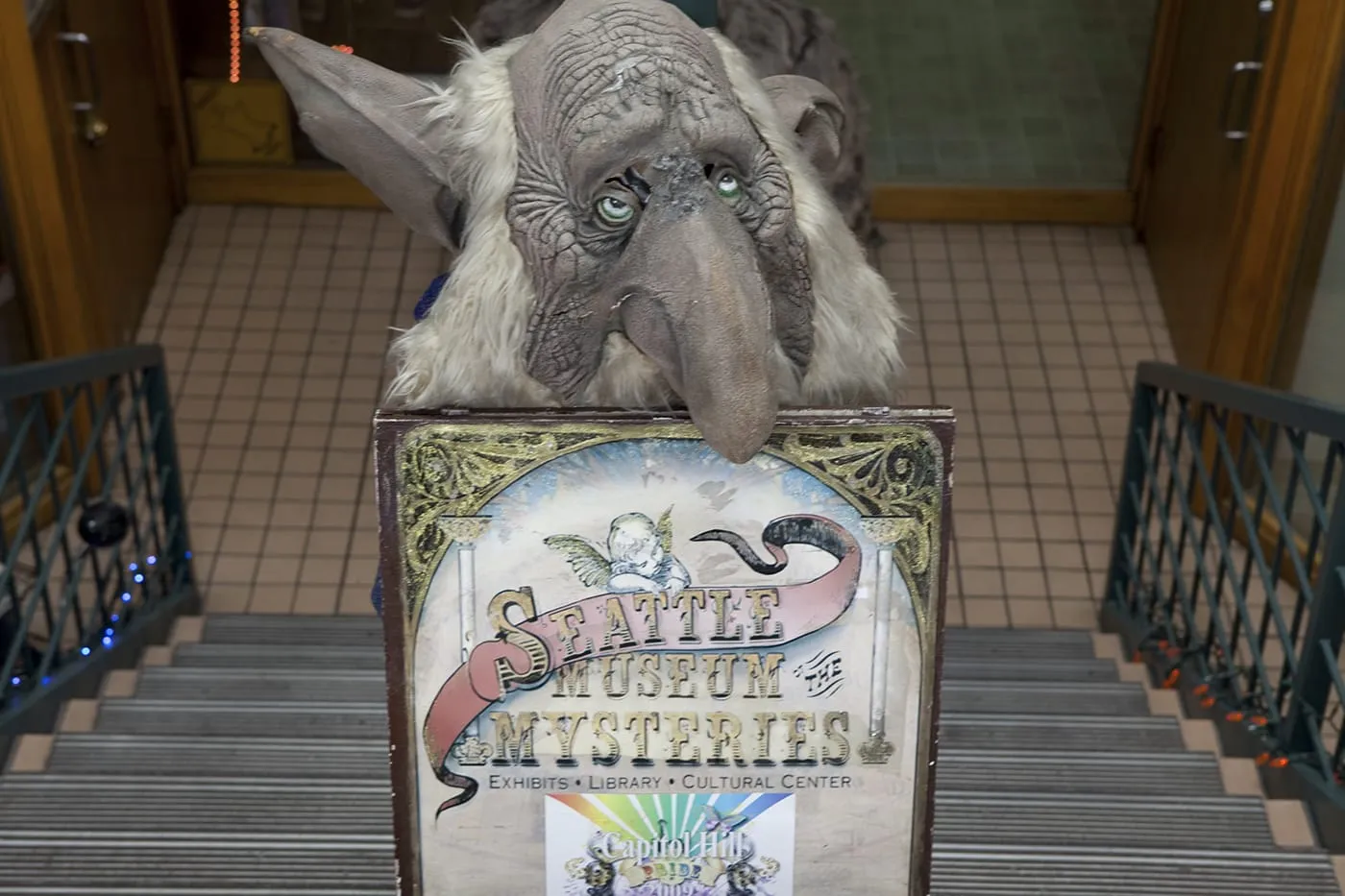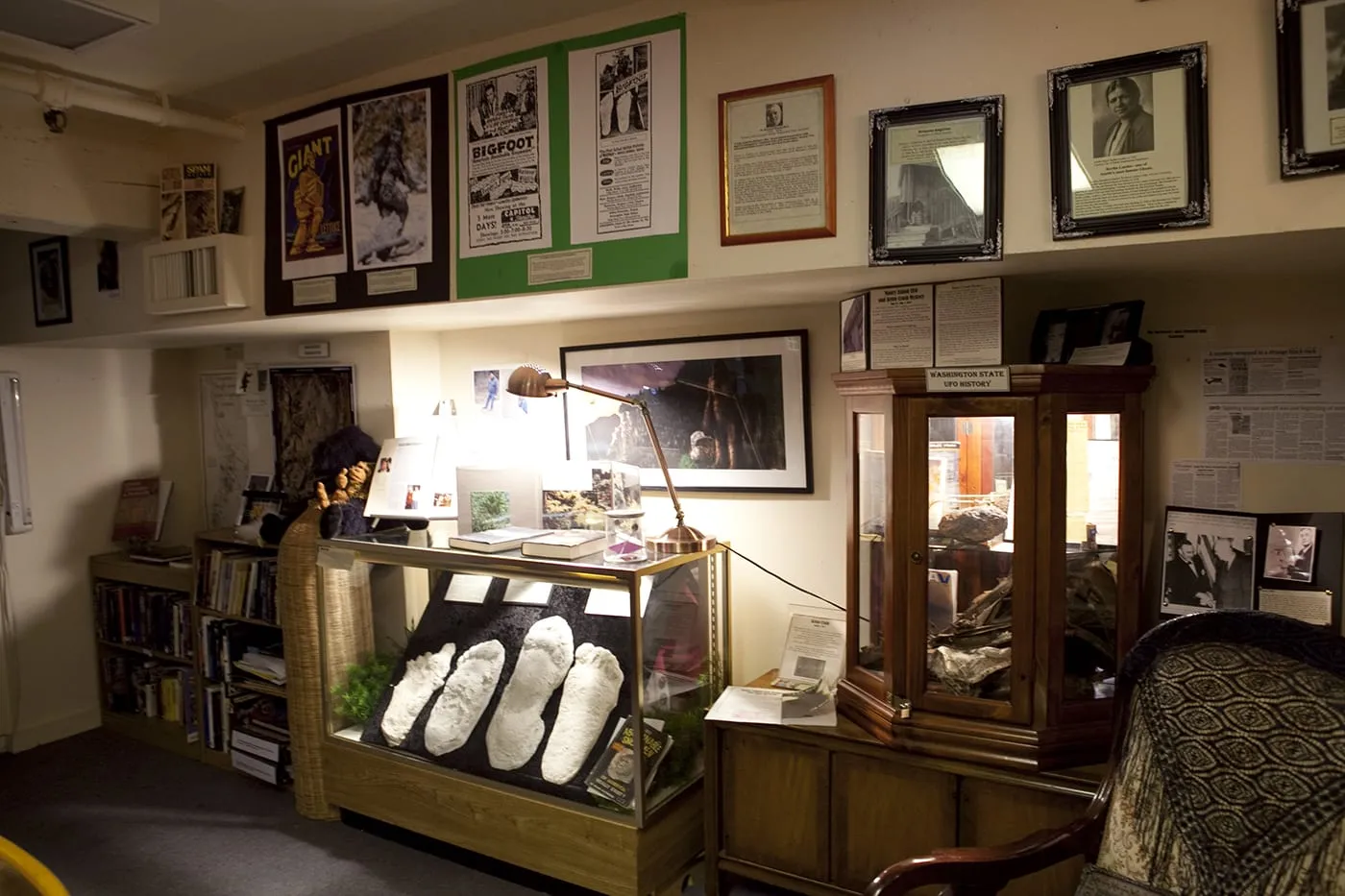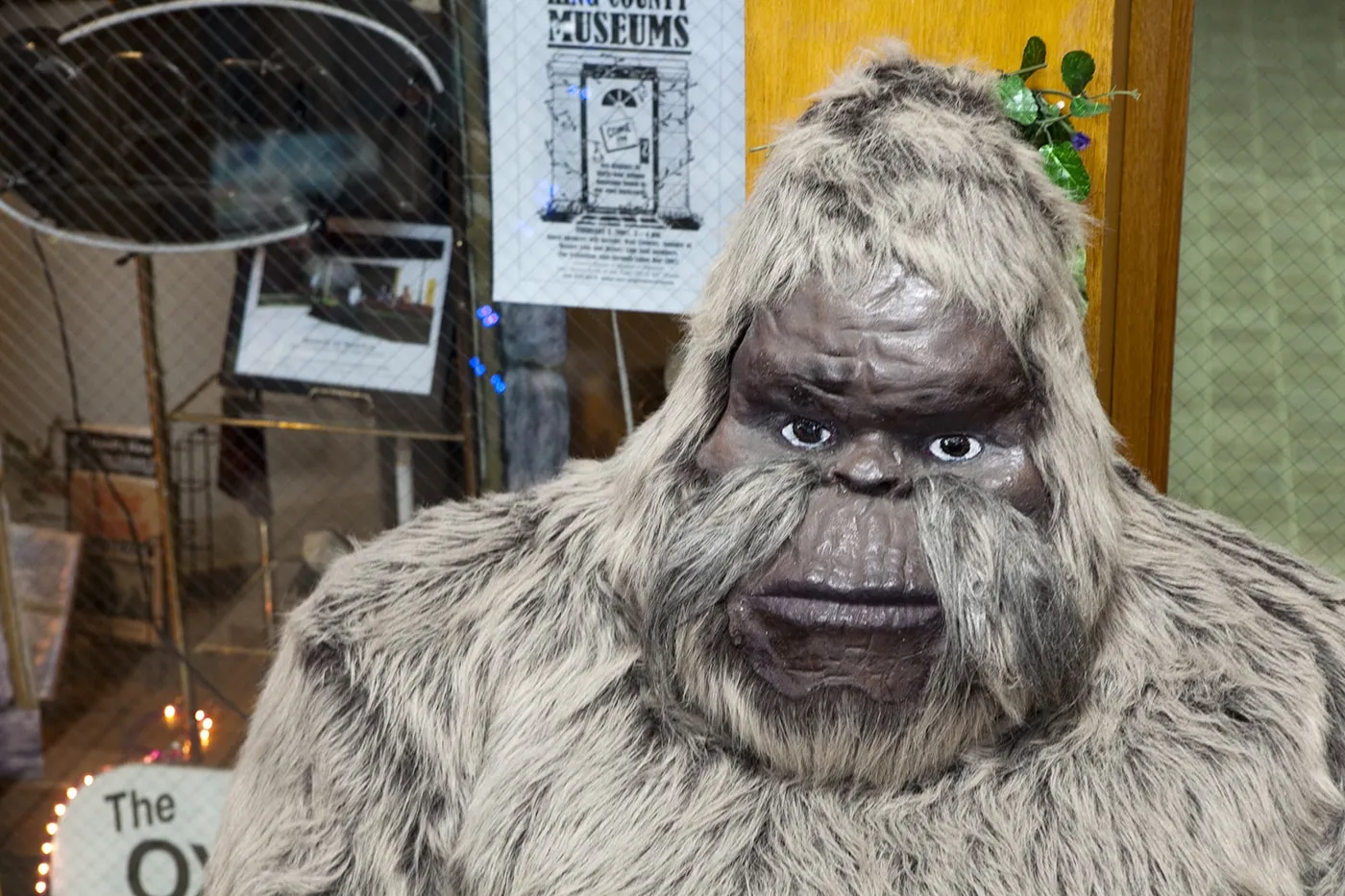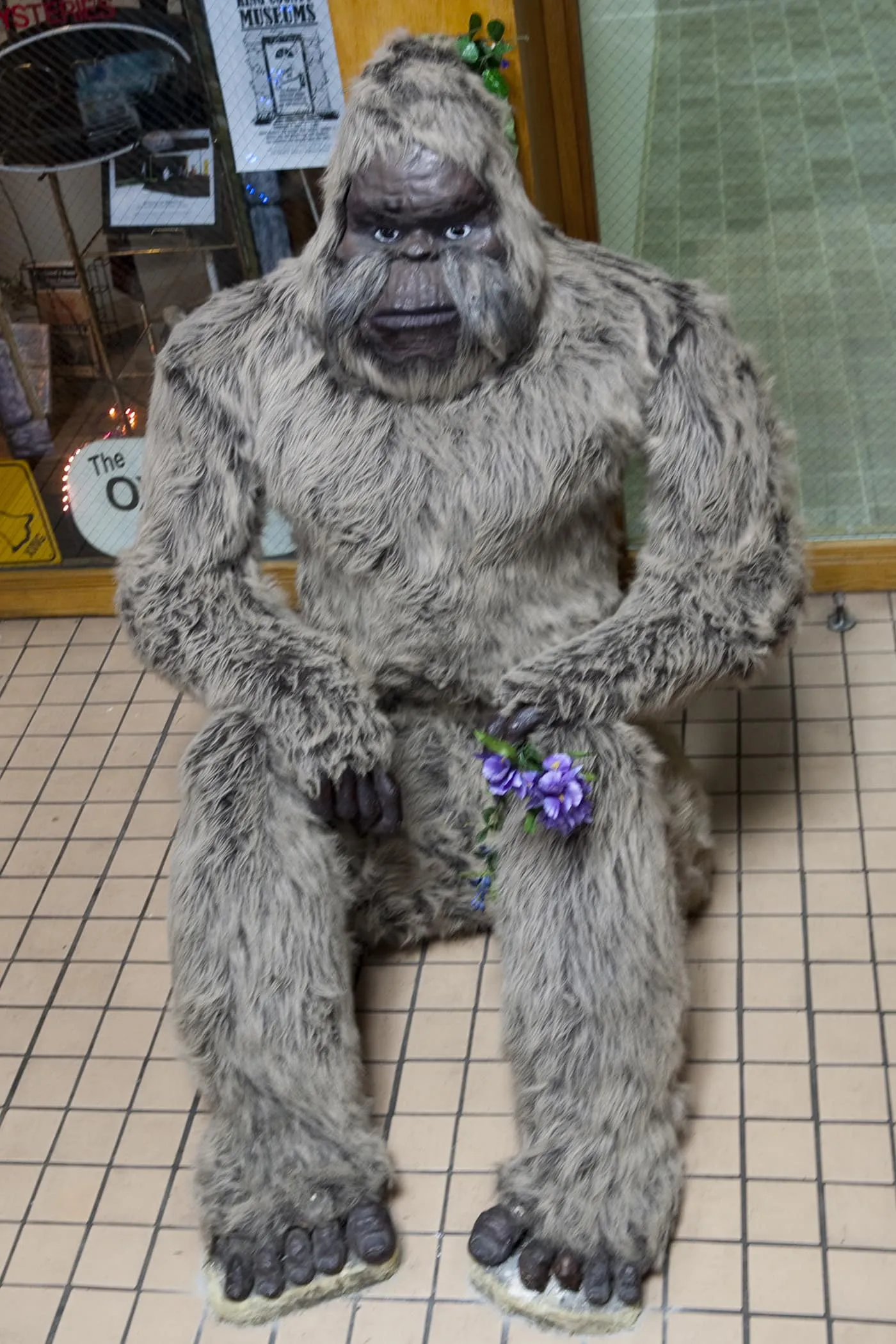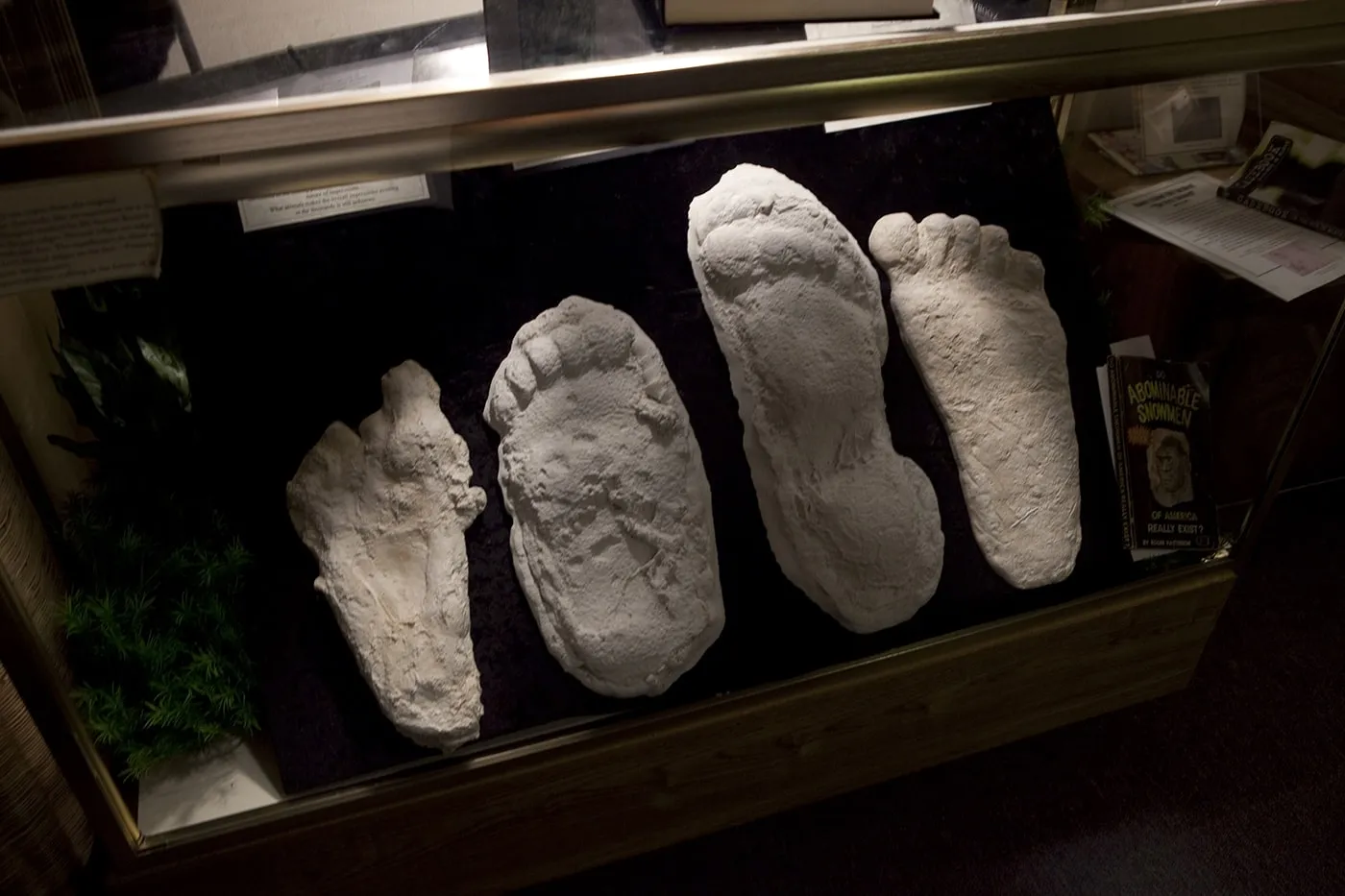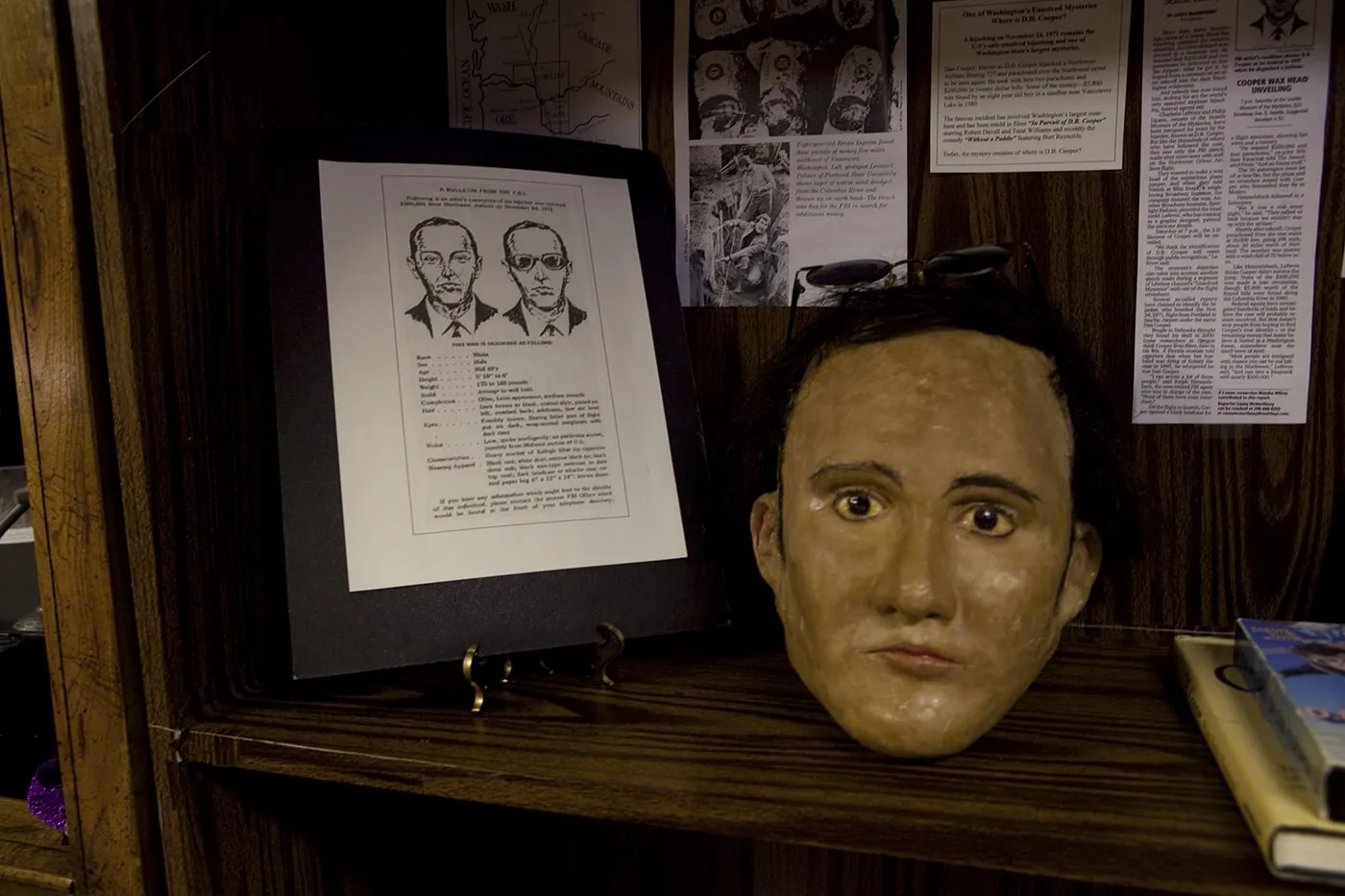 Looking for more weird things to see in Seattle and Washington roadside attractions? Head to see all the weird attractions in Fremont, like the Fremont Troll, the statue of Lenin, and the Fremont rocket.
---
The Seattle Museum of the Mysteries
Former addresses:
623 Broadway Ave Seattle, WA
815 Airport Way S, Seattle, WA
Visit their website.
---