Gas stations are a popular stop on any road trip. You have to fuel up your car to get where you're going, after all! But, while this gas station has run dry since the 1960s, it is still worth a stop on your Texas road trip. You might not be able to get gas at the Restored Sinclair Gas Station in Albany, Texas, but you will get a good sense of the nostalgia of the road, and probably a few good photos while you're at it!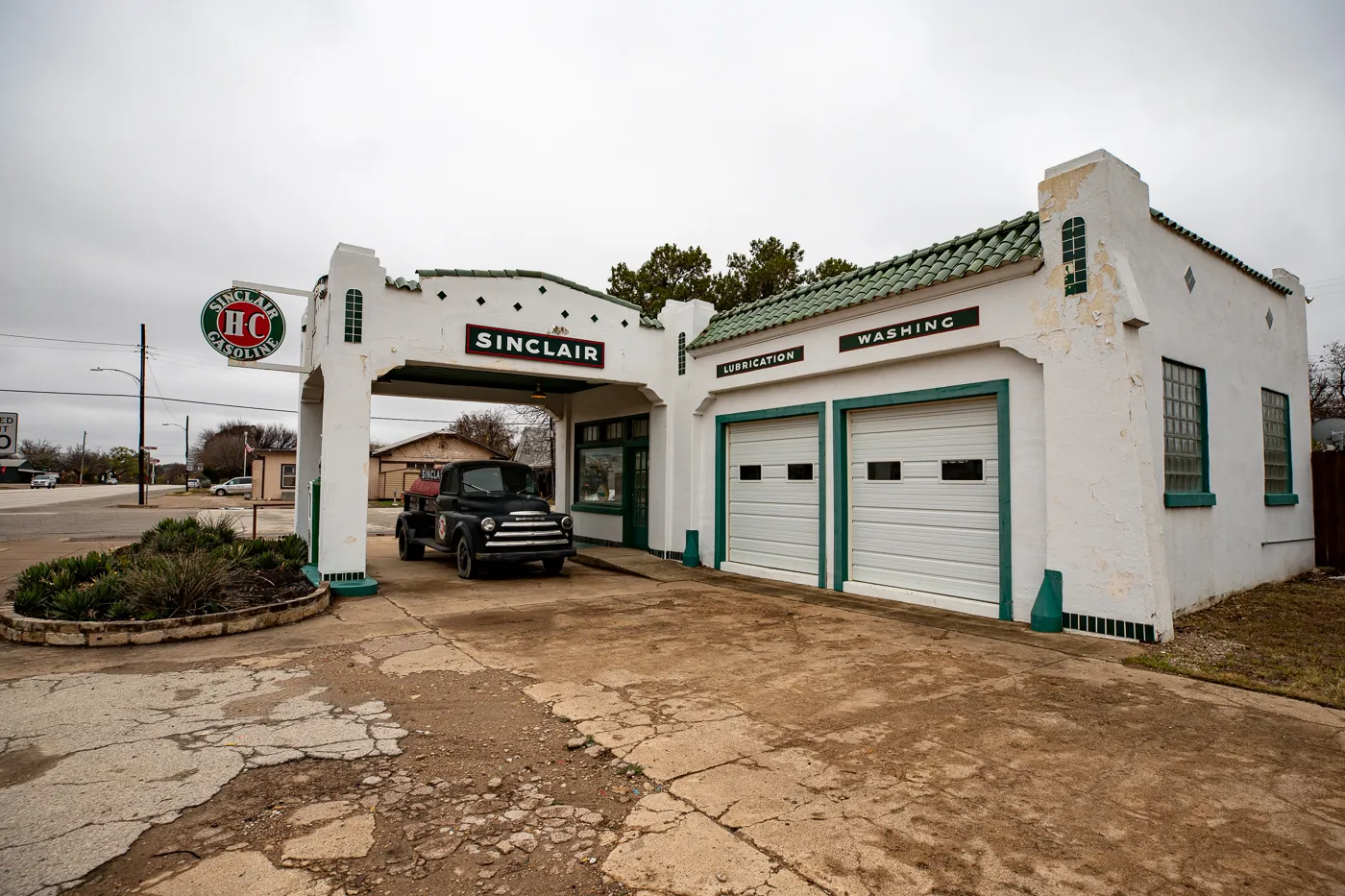 This Sinclair Gas Station was built in 1935. For 30 years it served its intended purpose as Texas travelers could pull up and fuel up their roadsters. In the 1960s, though, it closed up shop. In the years since it served as home to a bus station and a bait and tackle shop until it ultimately closed as a business.
In 2004, after sitting vacant for many years, brothers Hank and Ted Paup purchased the property and fully restored this vintage service station.
Find this green and white restored Sinclair gas station in Albany, Texas. It comes complete with a vintage pump and a 1950s Dodge Oil Tanker Truck. And don't forget to look for the giant longhorn skull next door!
If you love Sinclair stations like this Texas roadside attraction, also be sure to check out the Rooftop Sinclair Dinosaur in Wilmington, Illinois; the Sinclair Gas Station Dinosaur in Sinclair, Wyoming; and the Giant Sinclair Dinosaur in Wisconsin Dells, Wisconsin.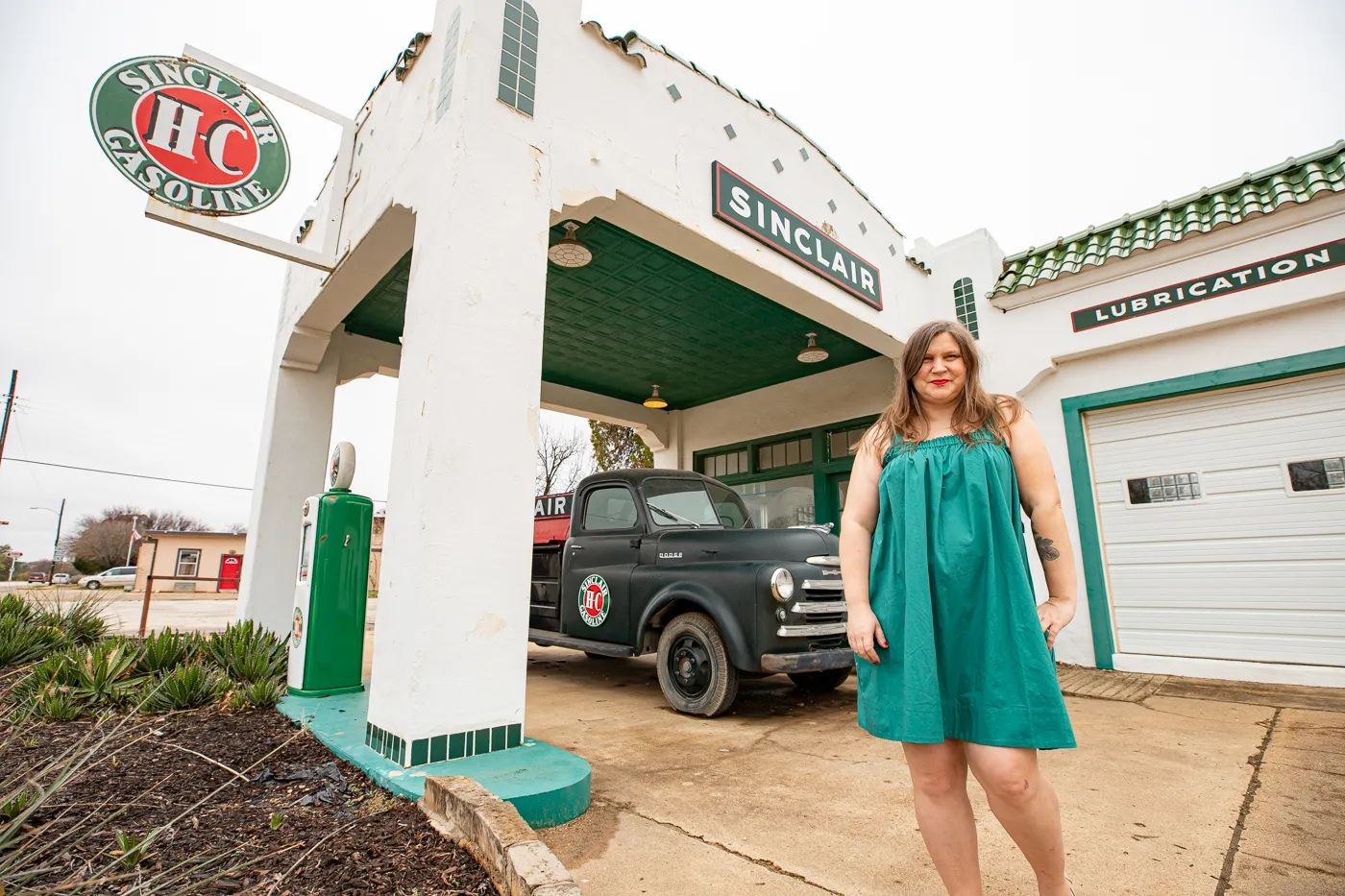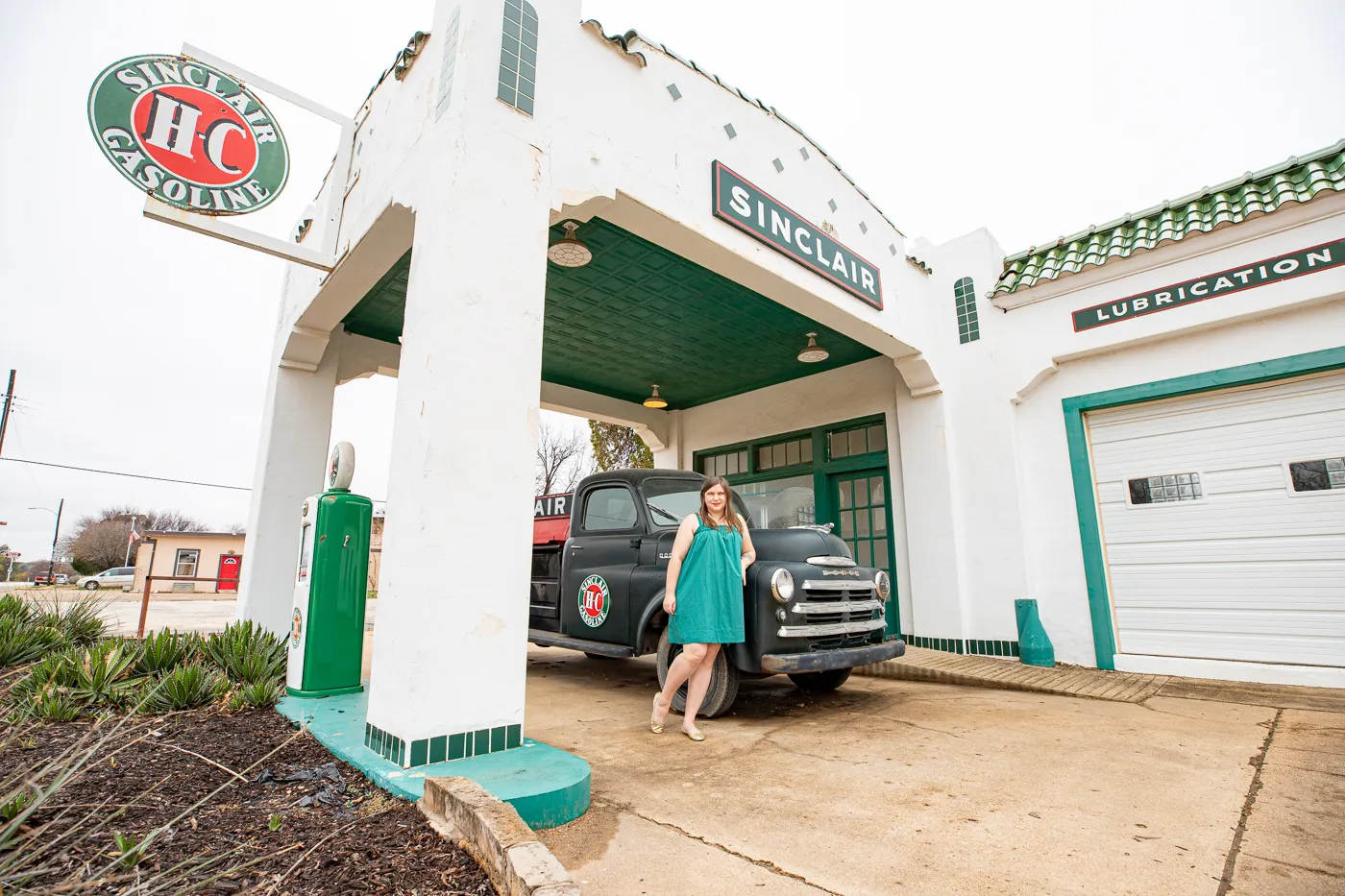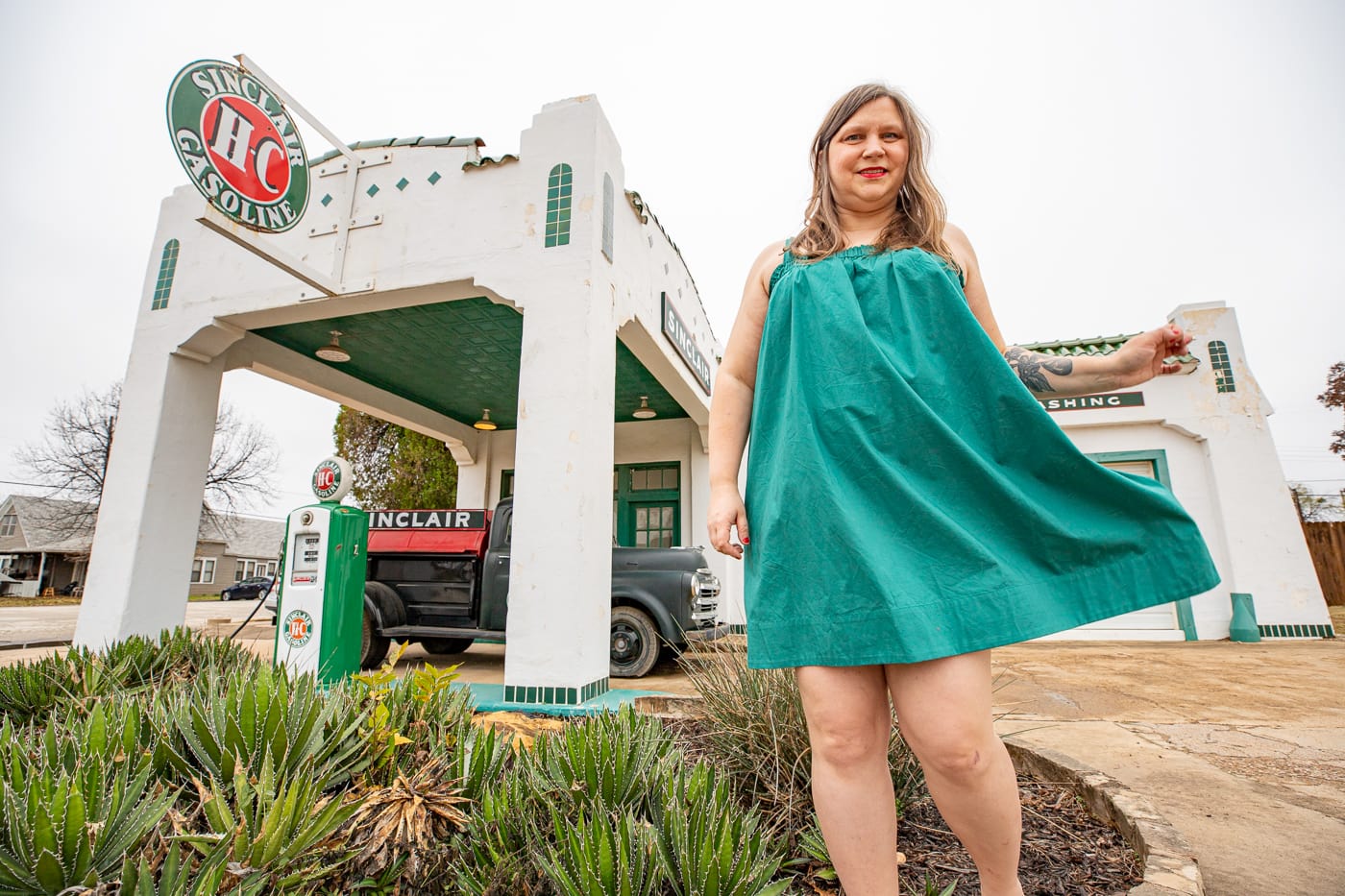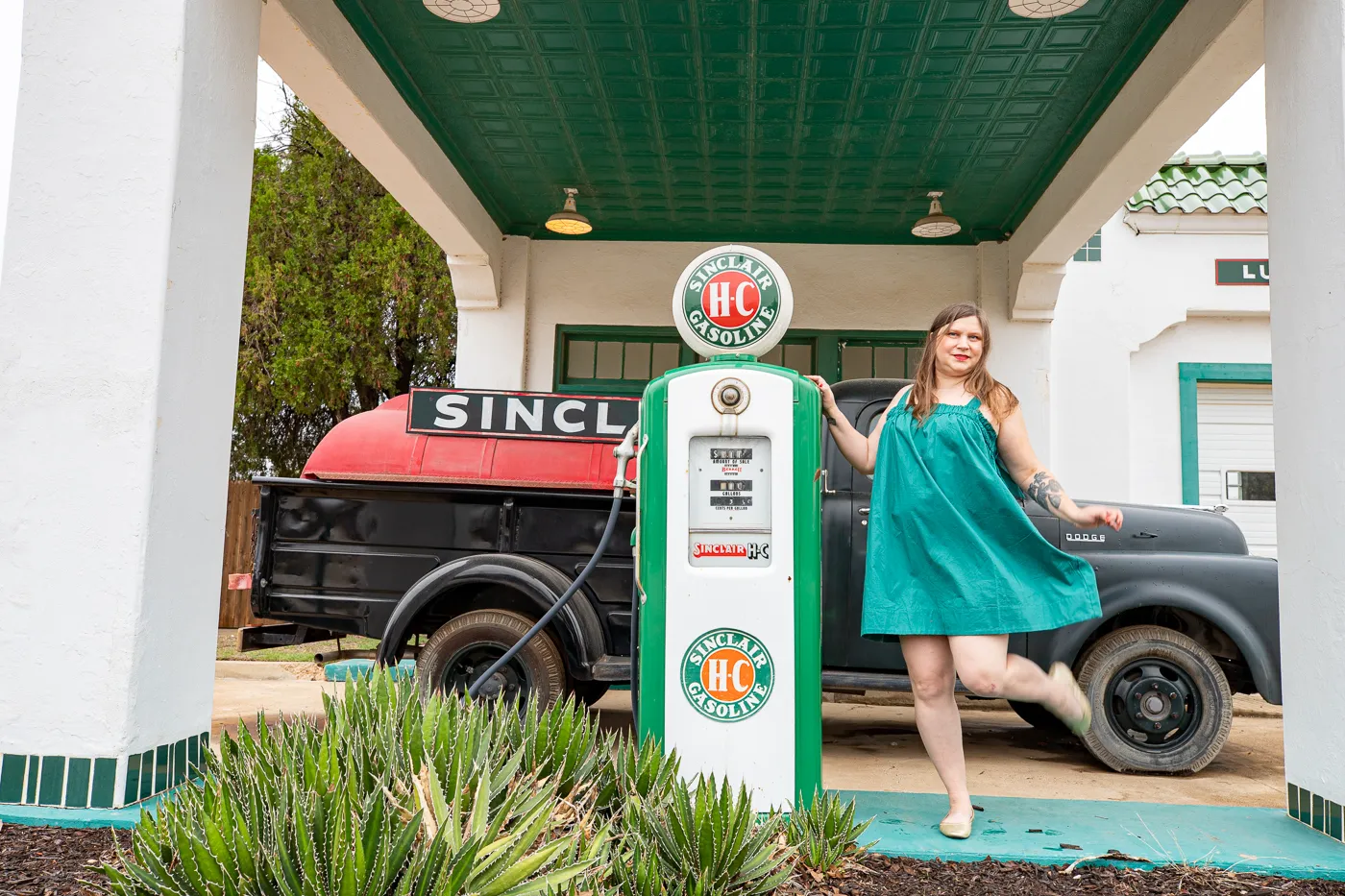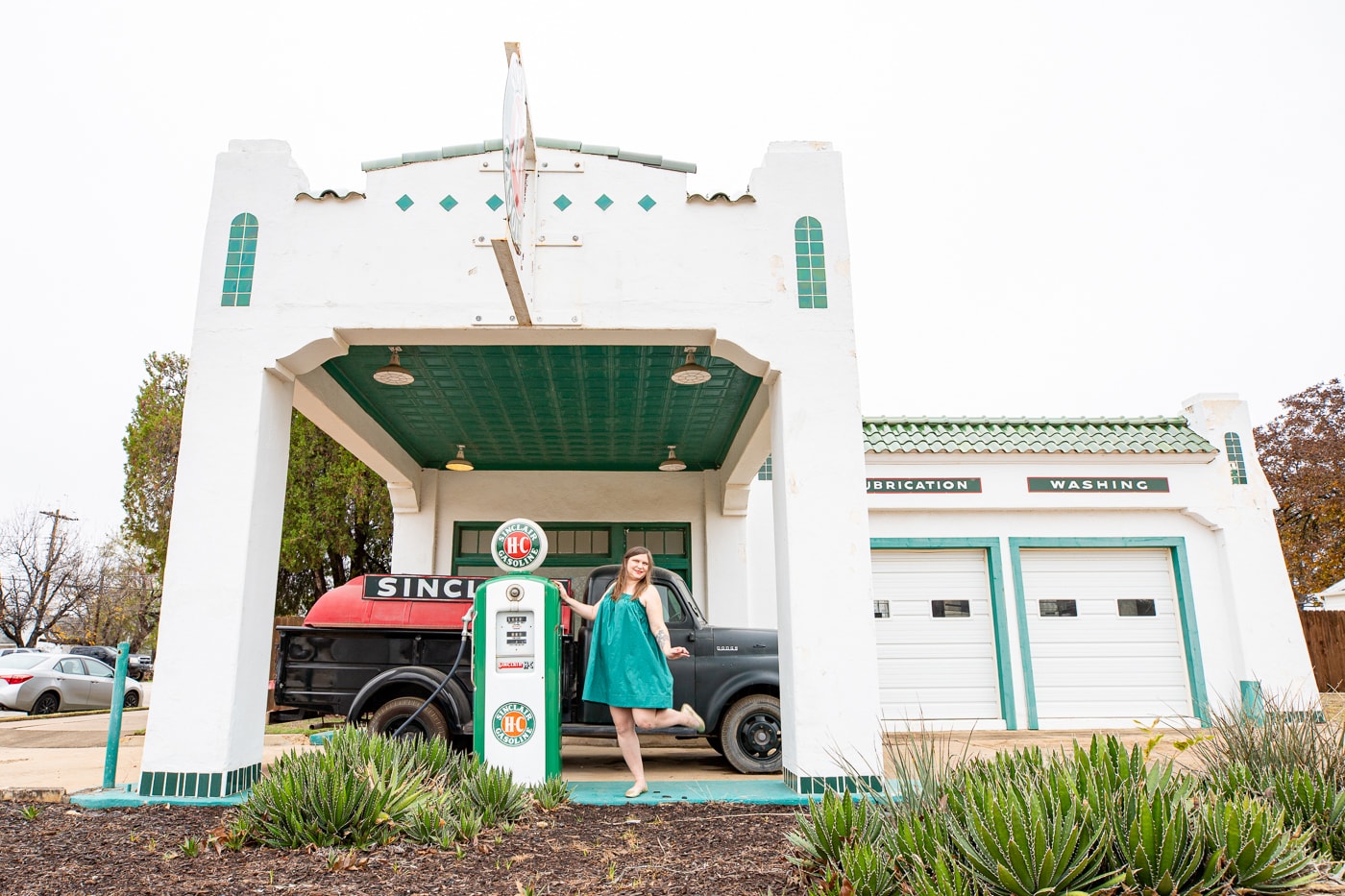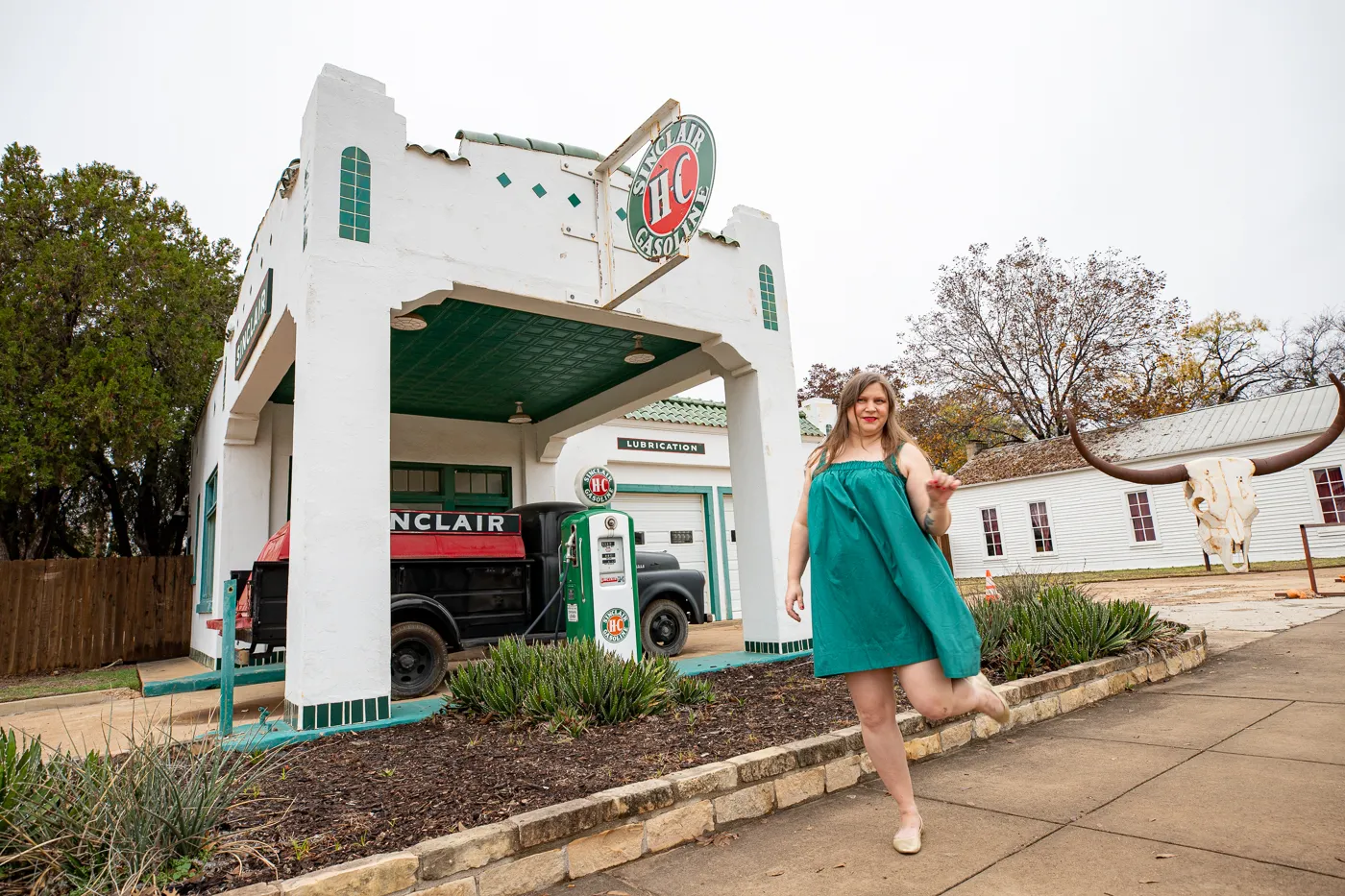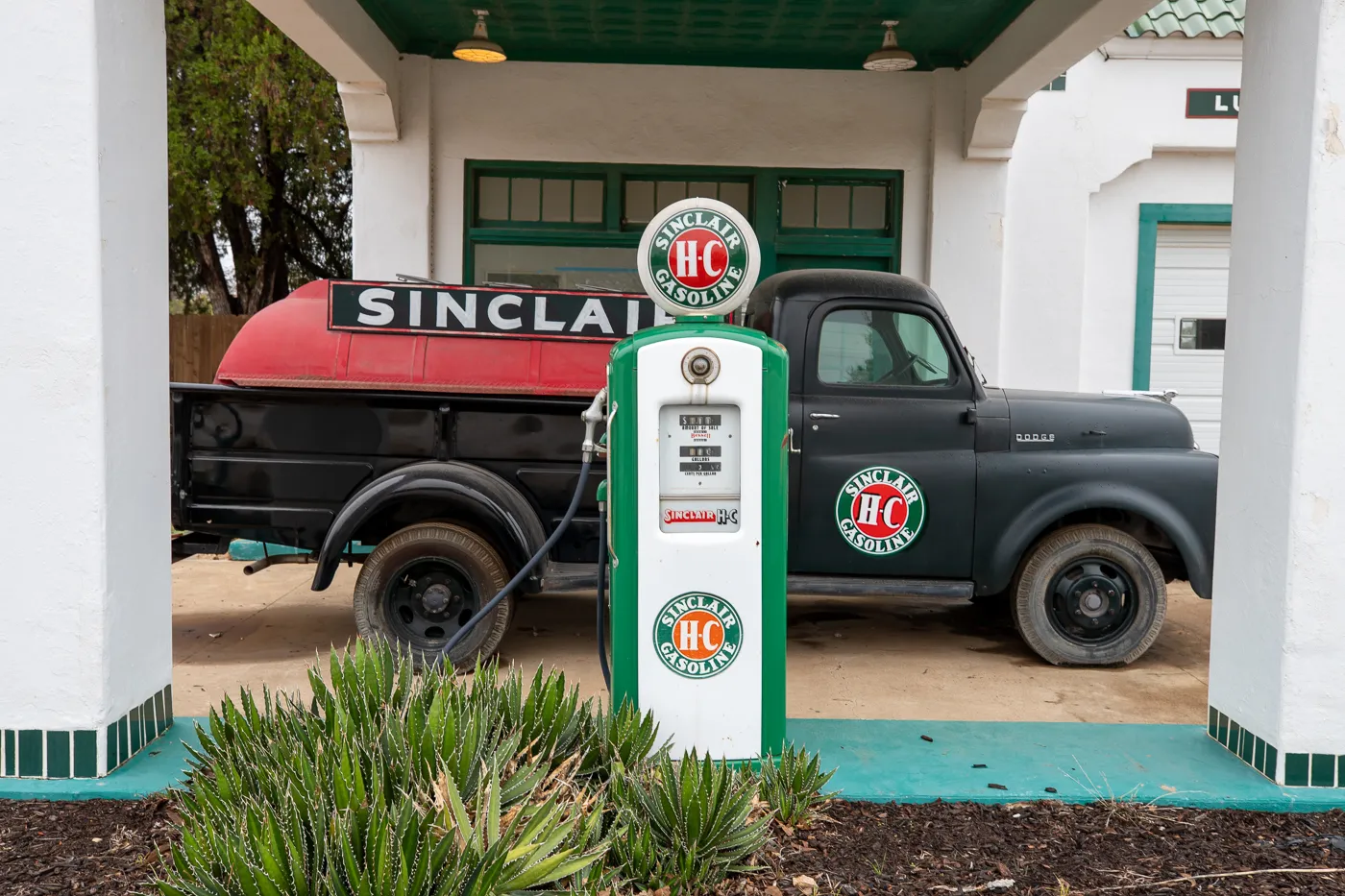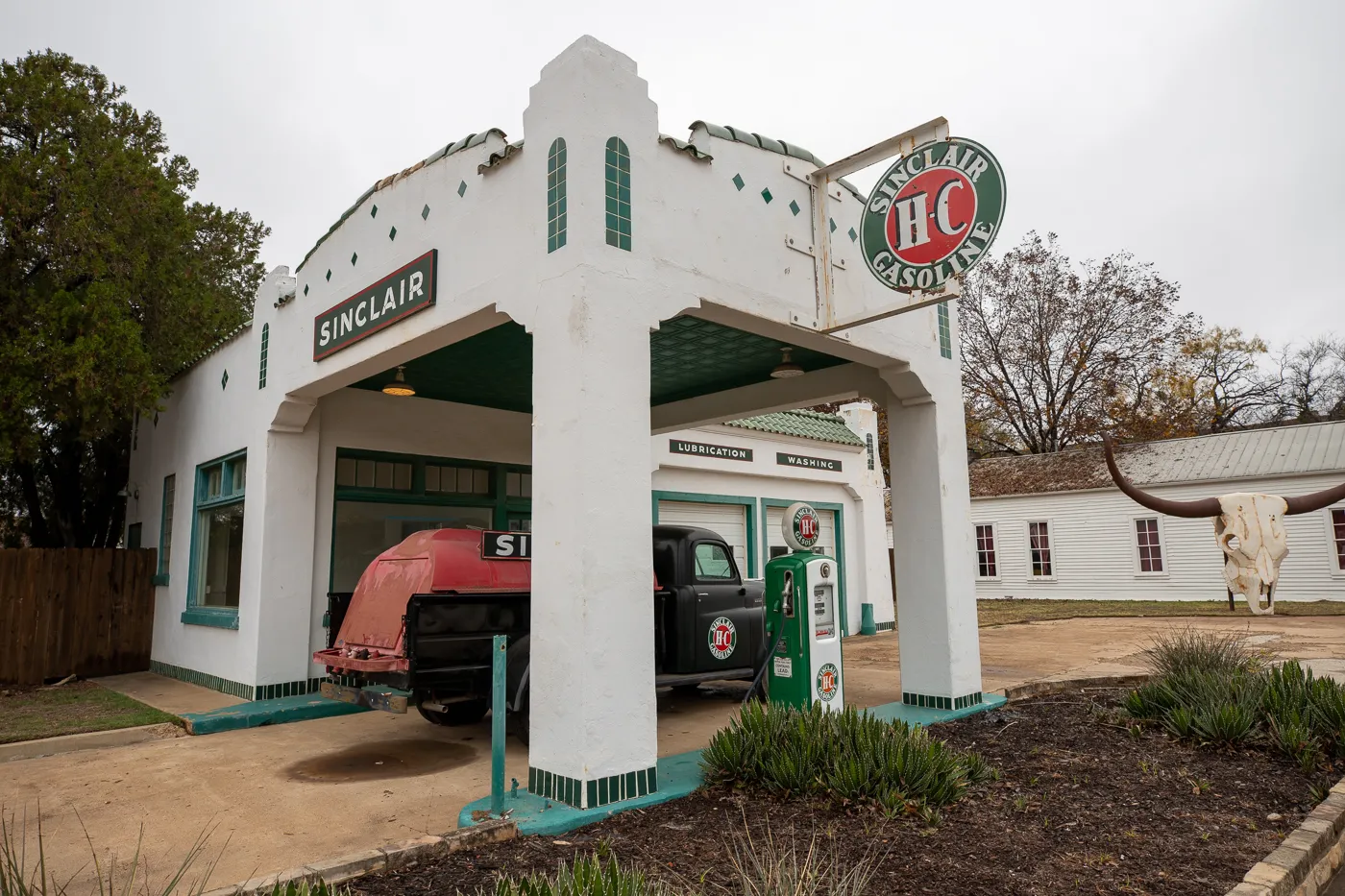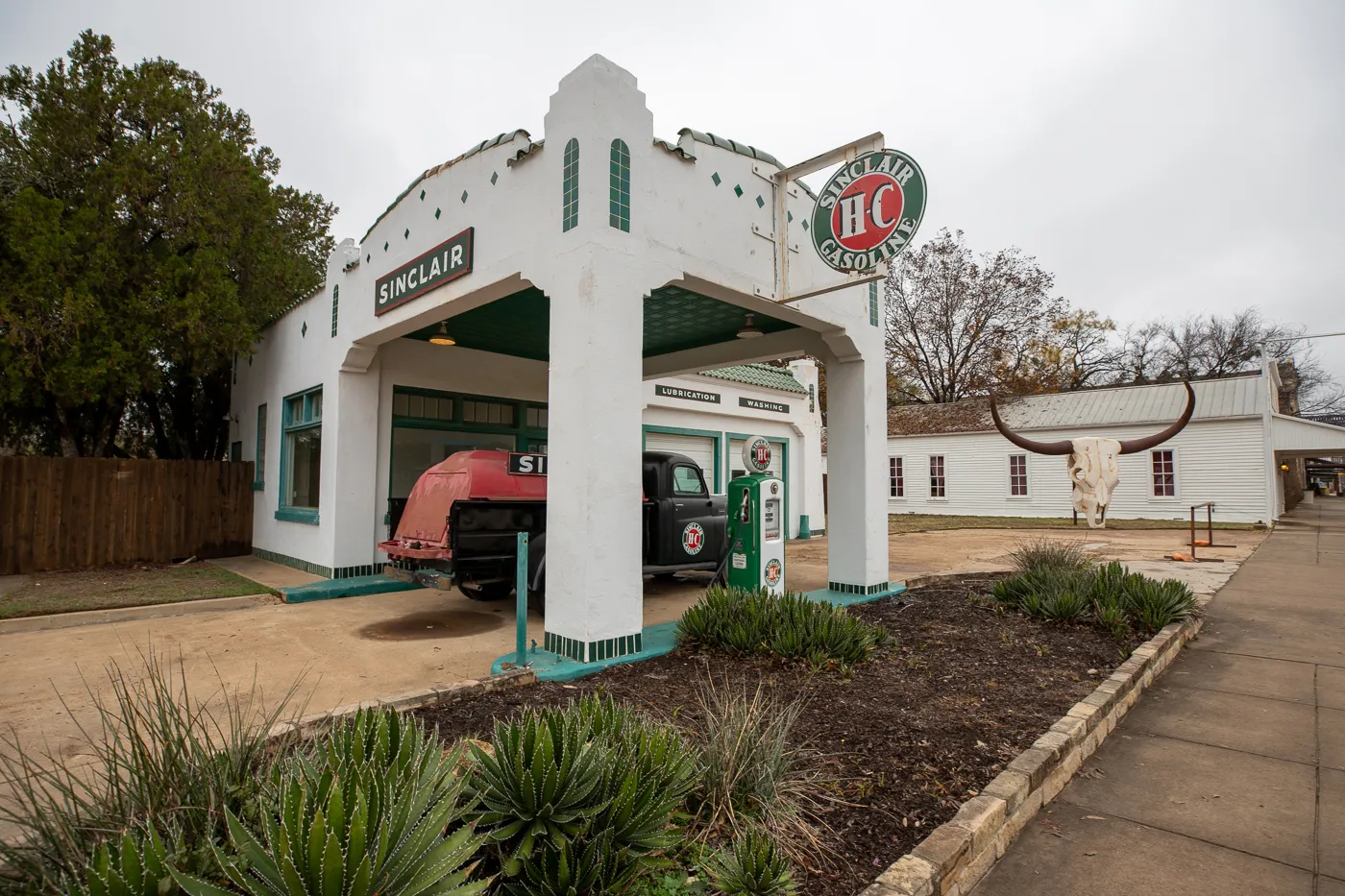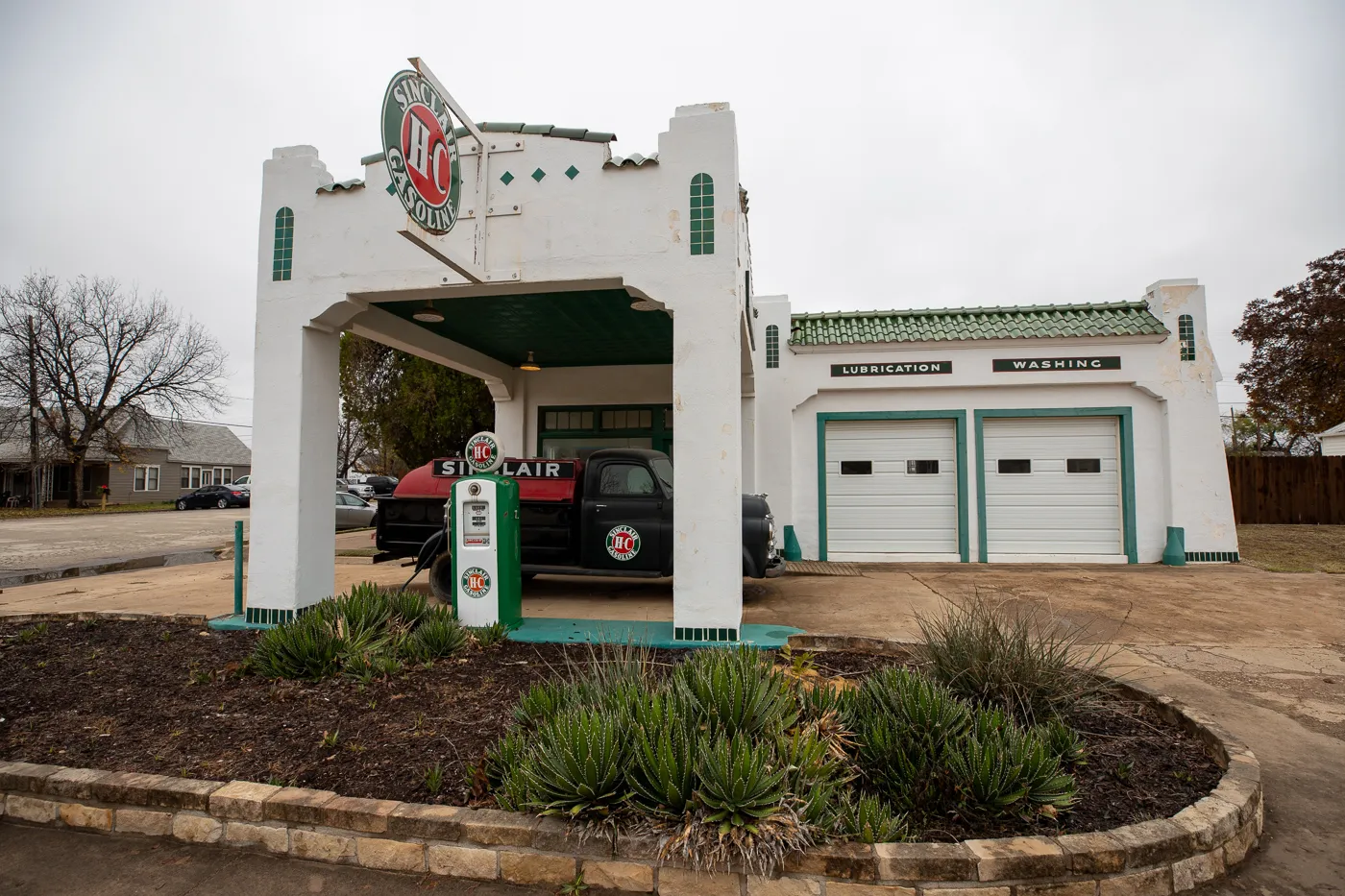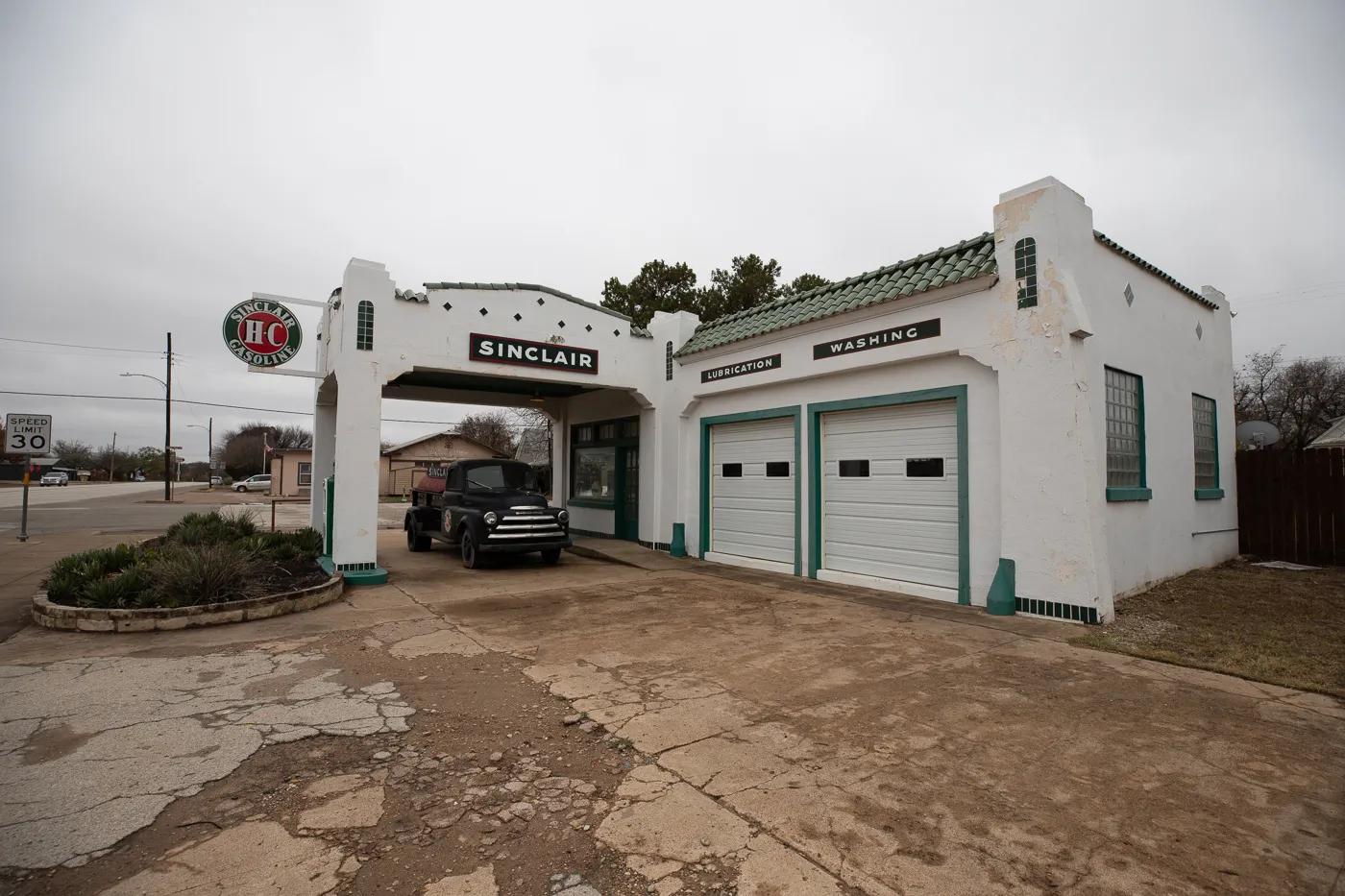 Restored Sinclair Gas Station in Albany, Texas
Address: 240 S Main St, Albany, TX 76430
Cost: Free to See
Hours: Always Visible
Pin this Texas roadside attraction to save it for your next road trip!