Casey, Illinois is a small town known for its big things. The town is home to over thirty roadside attractions, including twelve record holding world's largest things! One of the newest things to see in town is the big nail puzzle.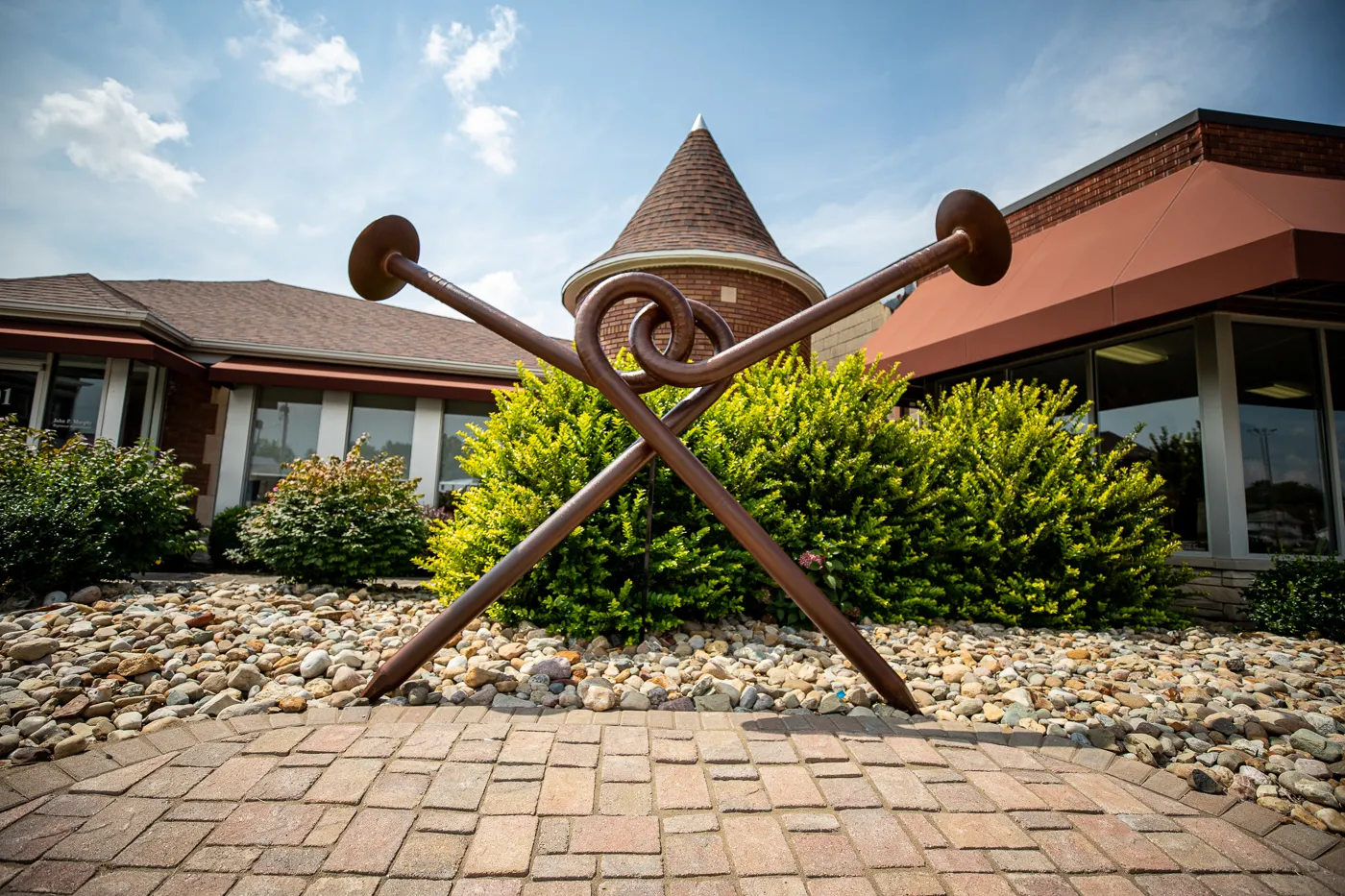 This roadside attraction nailed it when it comes to mimicking the small thing it was based after. But what exactly is a nail puzzle? A bent nail puzzle consists of two intertwined nails that are seemingly stuck together for life, but can actually easily be separated if you know the trick.
Find this big thing on Central Avenue, about a block off the mail street and down the street from the world's largest key. Want more local roadside attractions? Find everything to see in Casey, Illinois's Big Things in a Small Town, including the World's Largest Knitting Needles & Crochet Hook, World's Largest Wooden Shoes, and Big Yardstick.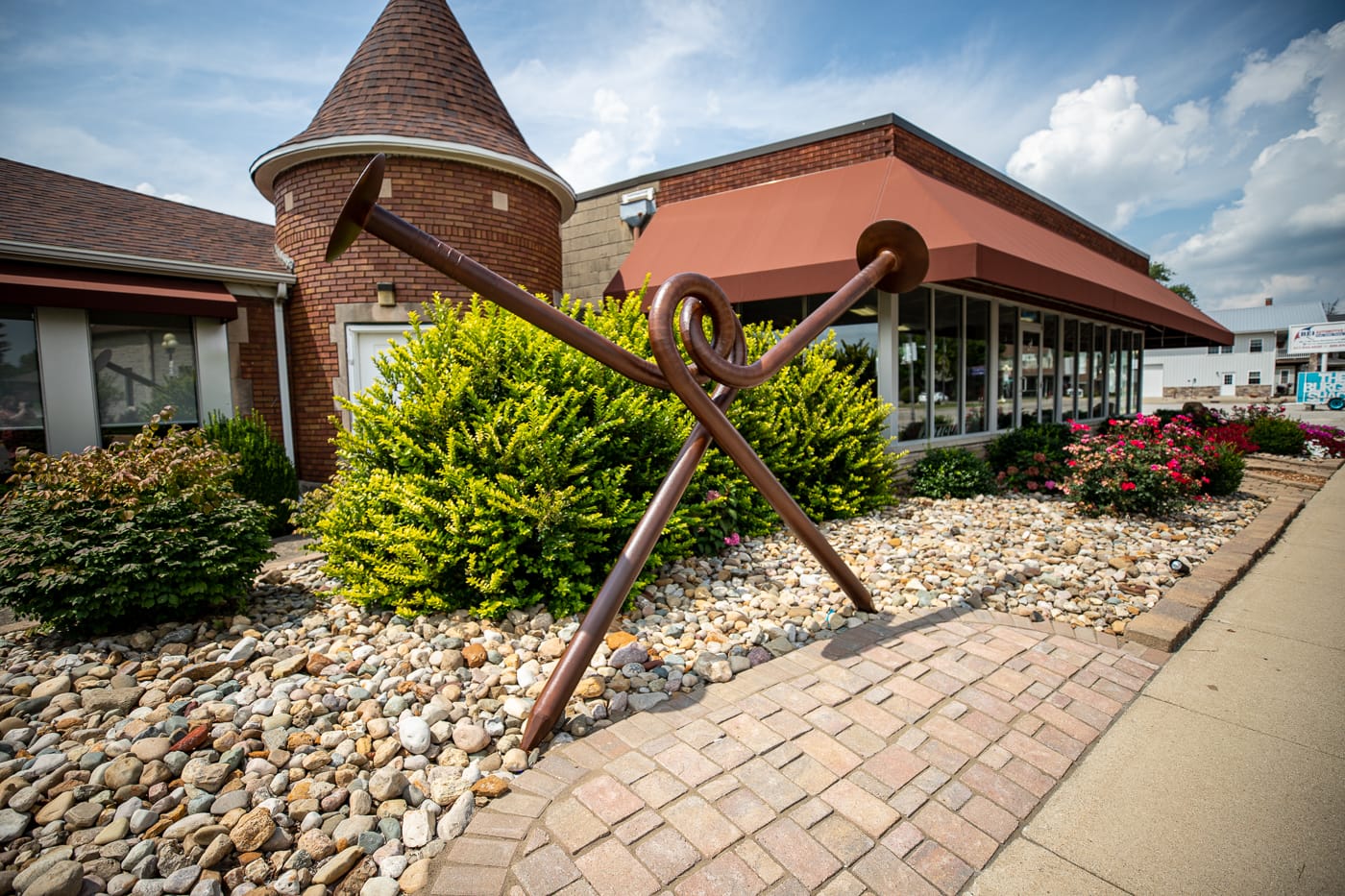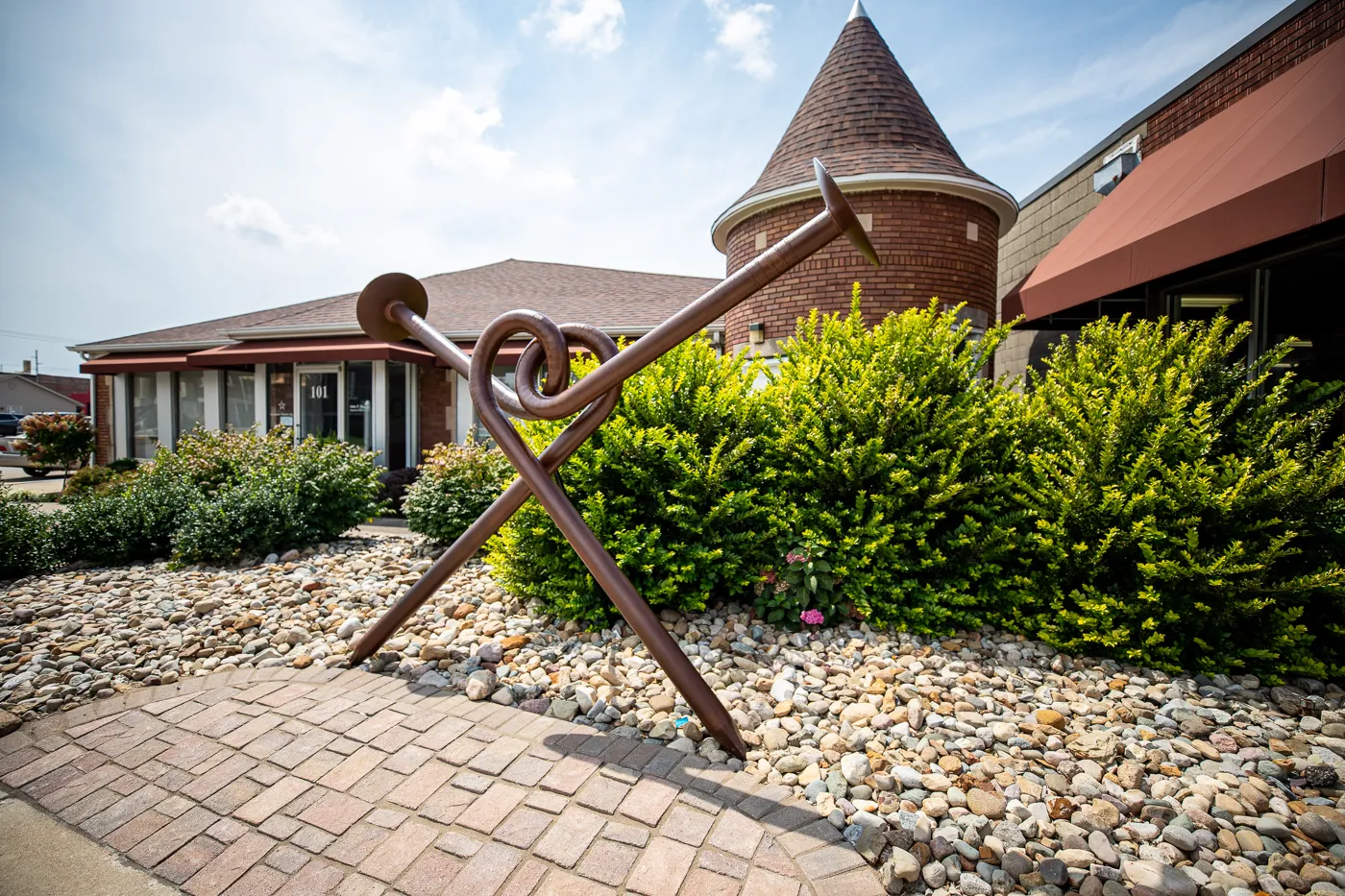 Spend the night in Casey! Find the best Casey Illinois Hotels and find out where to stay to see big things!
---
Big Nail Puzzle
Address: 101 North Central Avenue, Casey, IL 62420
Hours: Always visible
Cost: Free to See
---
Pin this Illinois roadside attraction: