Casey, Illinois is a small town known for its big things. The town is home over thirty roadside attractions, including twelve record holding world's largest things! One of those big things to find in Casey is the big toy glider plane.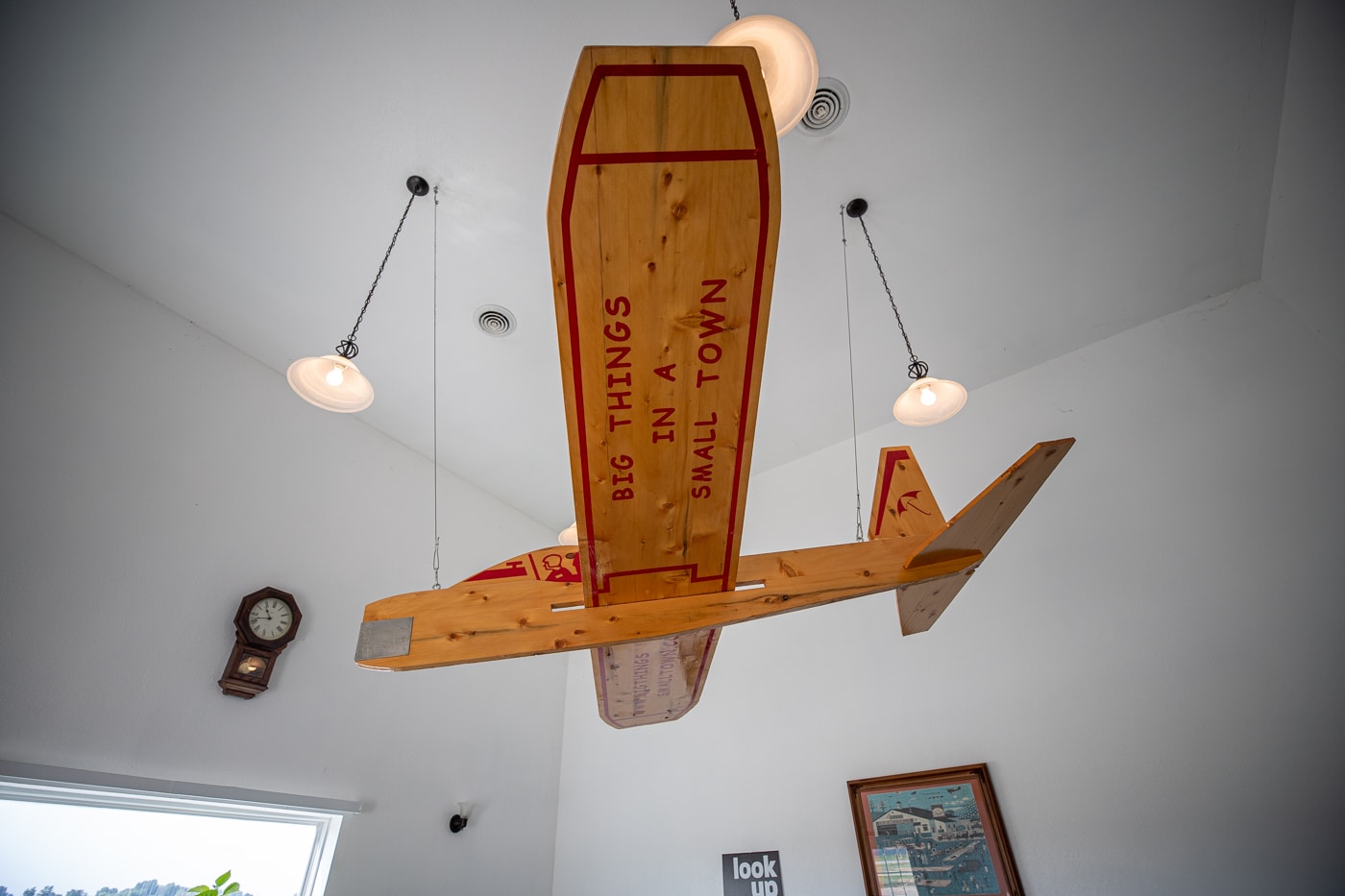 The big glider plane is one of the smallest big things in Casey, but it is very big compared to the original thing it's modeled after. This roadside attraction is located at Casey Municipal Airport, a short drive from downtown, and resembles a balsa wood toy plane that children would send soaring through the air.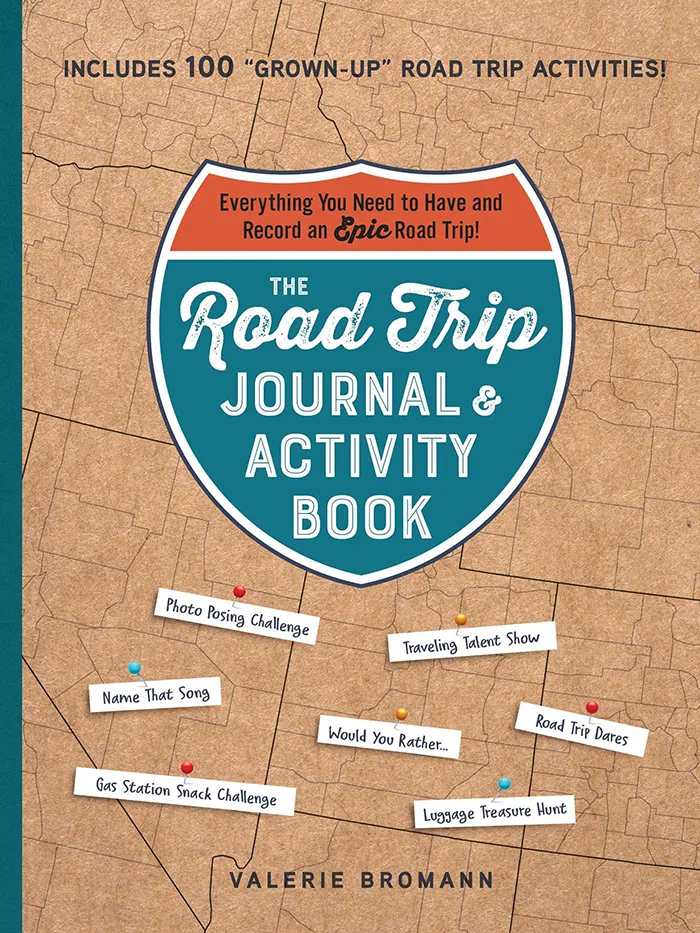 The Road Trip Journal & Activity Book
Everything You Need to Have and Record an Epic Road Trip!
Enjoy fun games and challenges to pass the time on your next road trip and have a keepsake to look back on for years to come with this entertaining must-have for your next vacation.
On the bottom of the giant wooden toy plane's wings is printed Big Things in a Small Town and the town's website URL.
Want to see more local roadside attractions? Find everything to see in Casey, Illinois's Big Things in a Small Town, including the big antlers, world's largest pitchfork, and giant pizza slicer.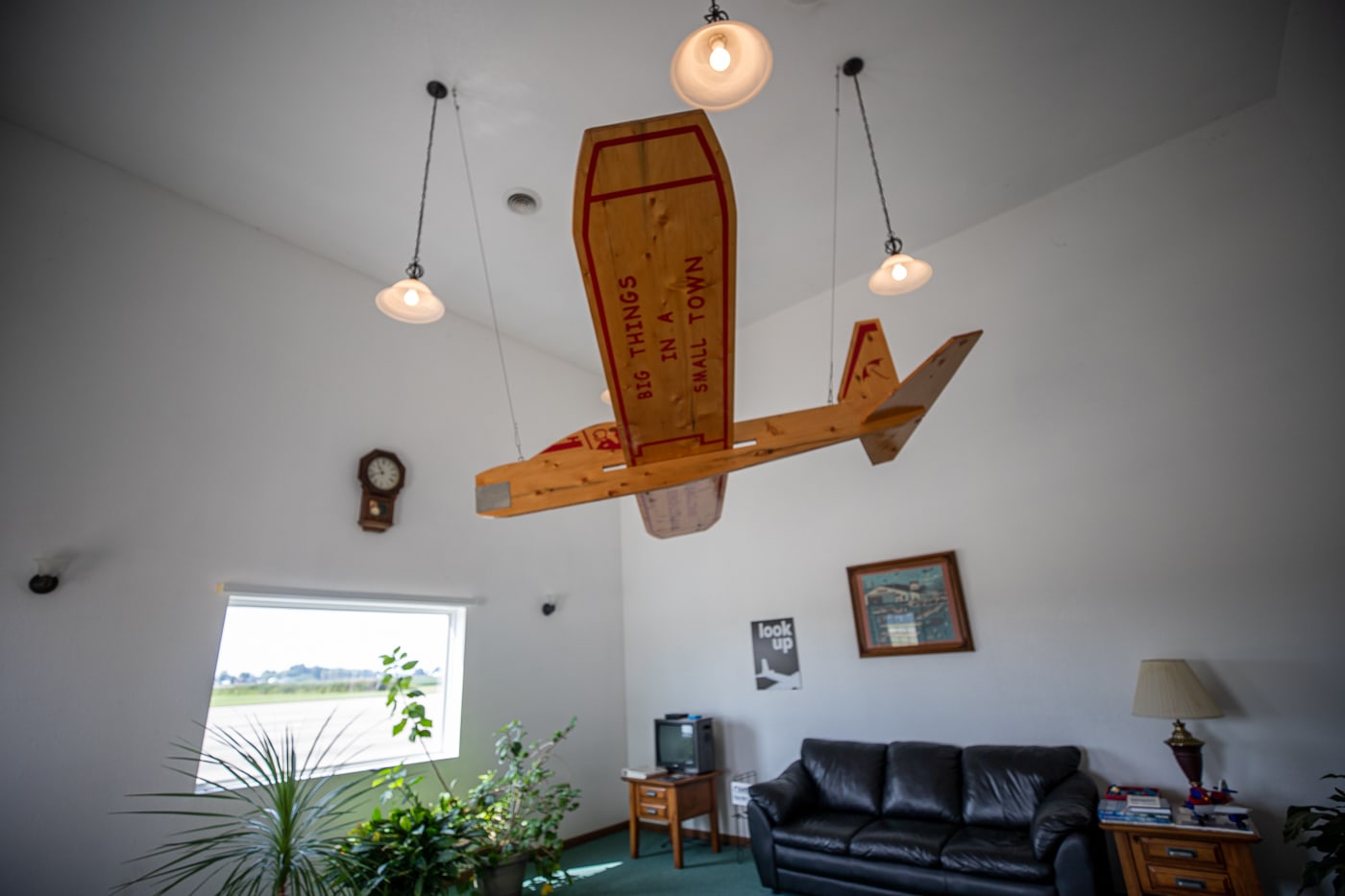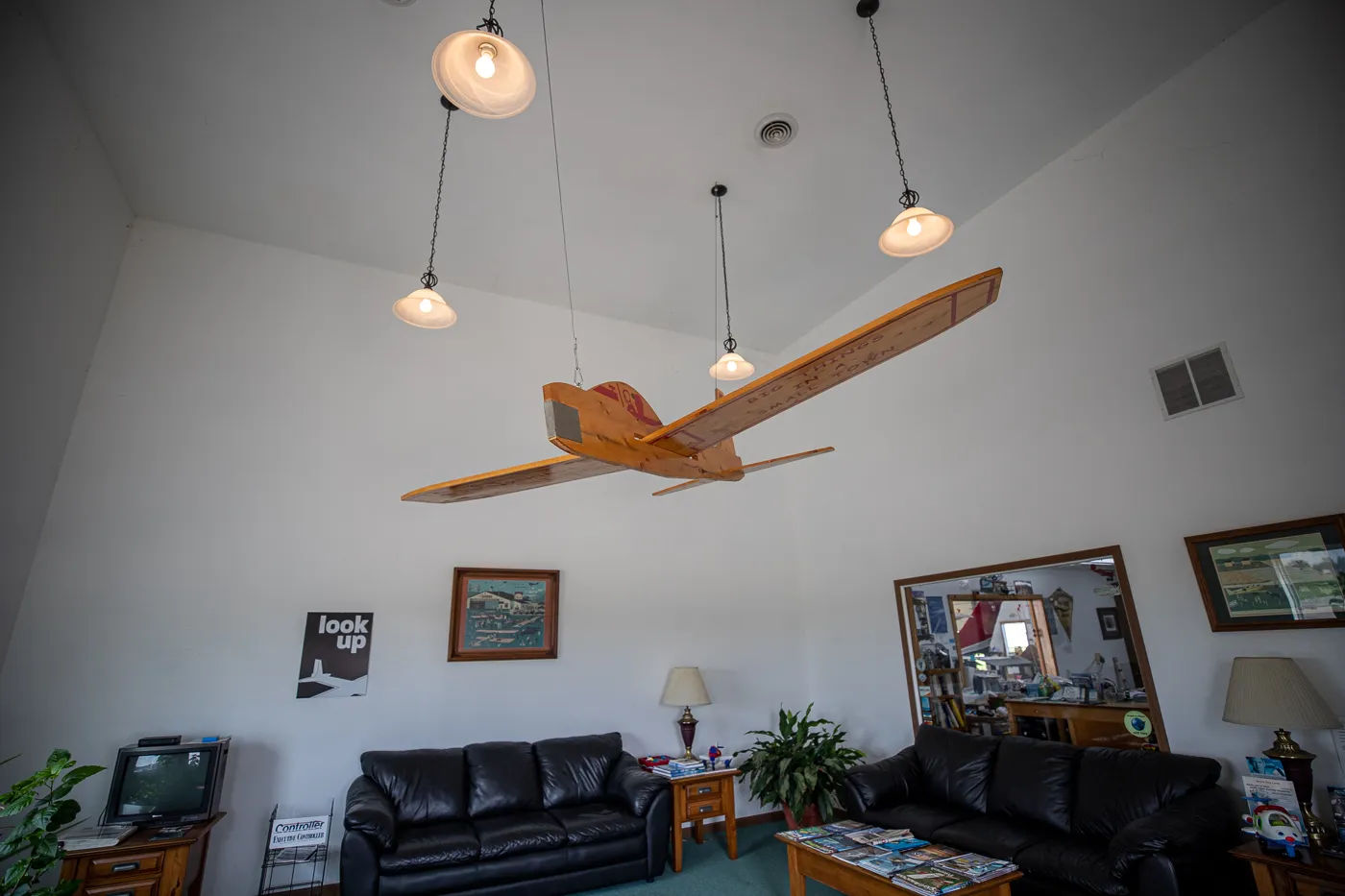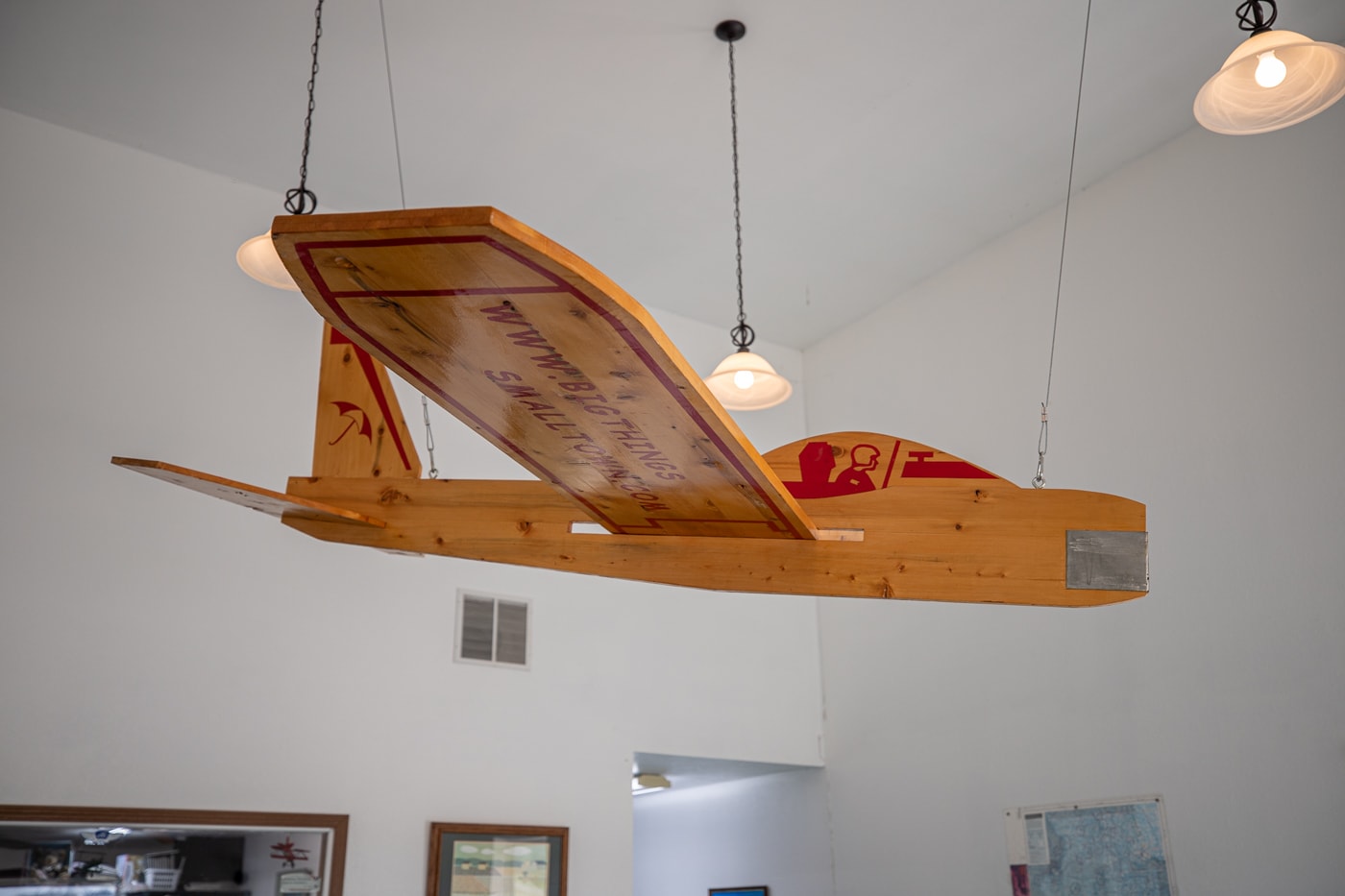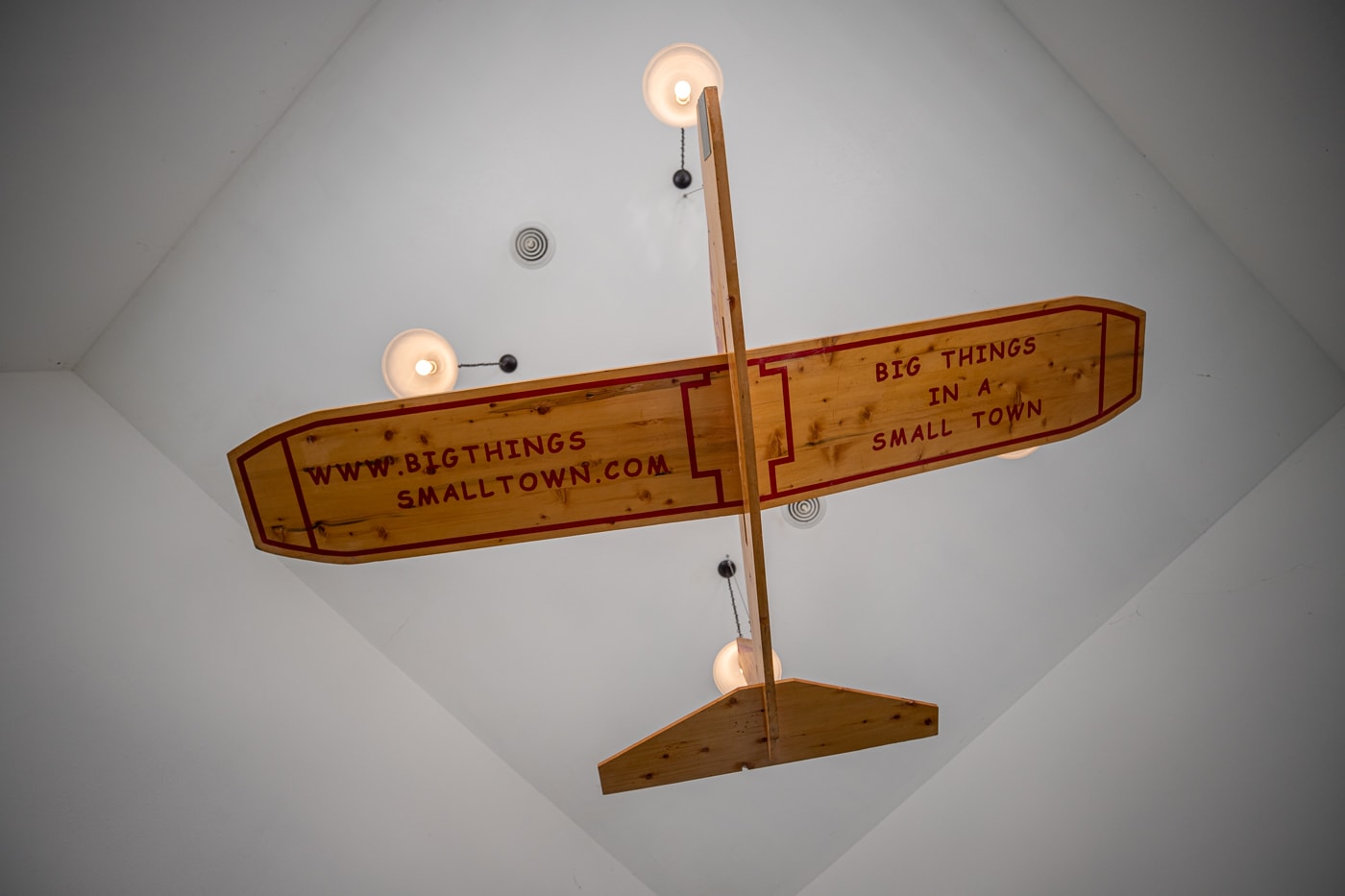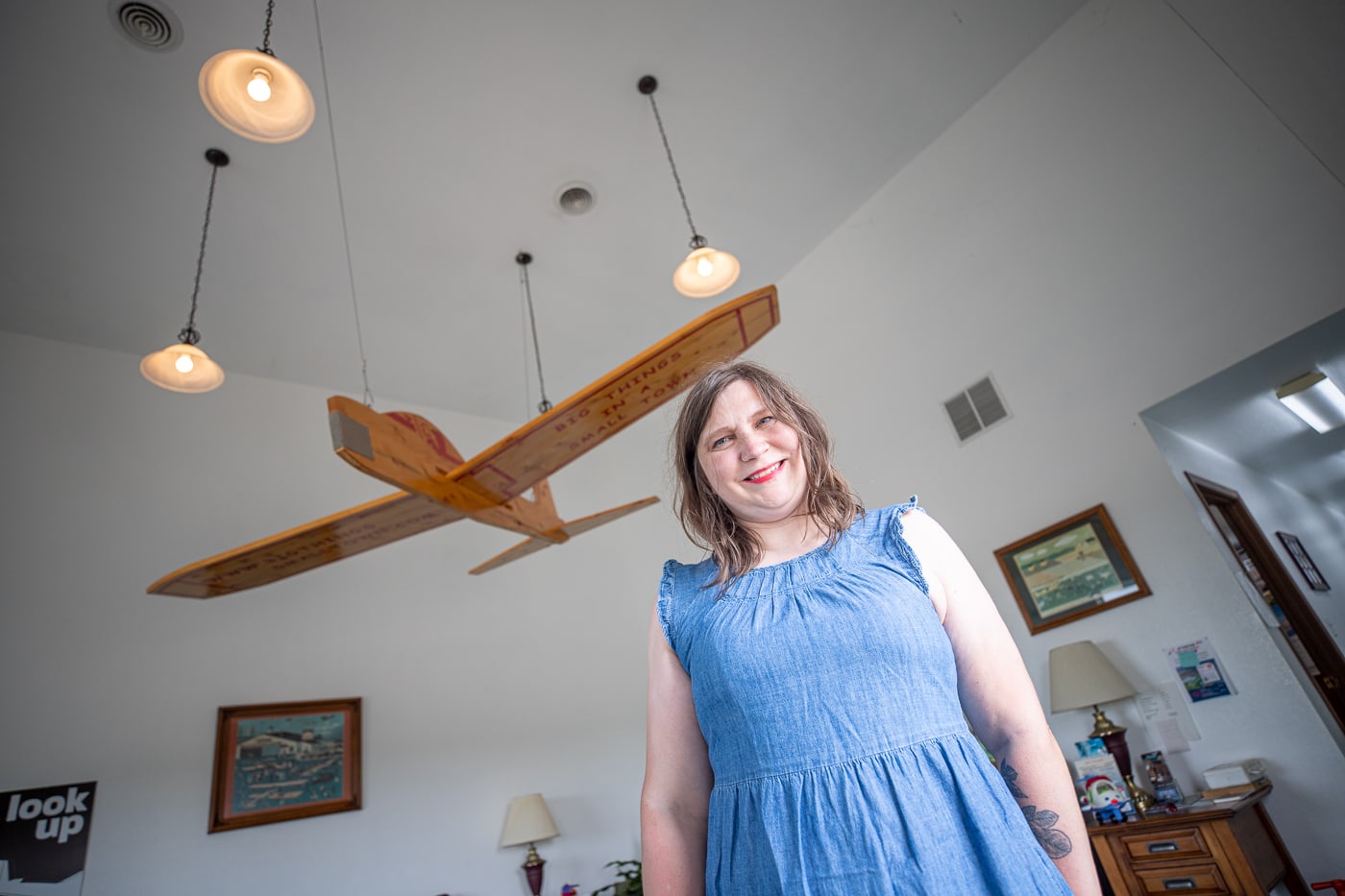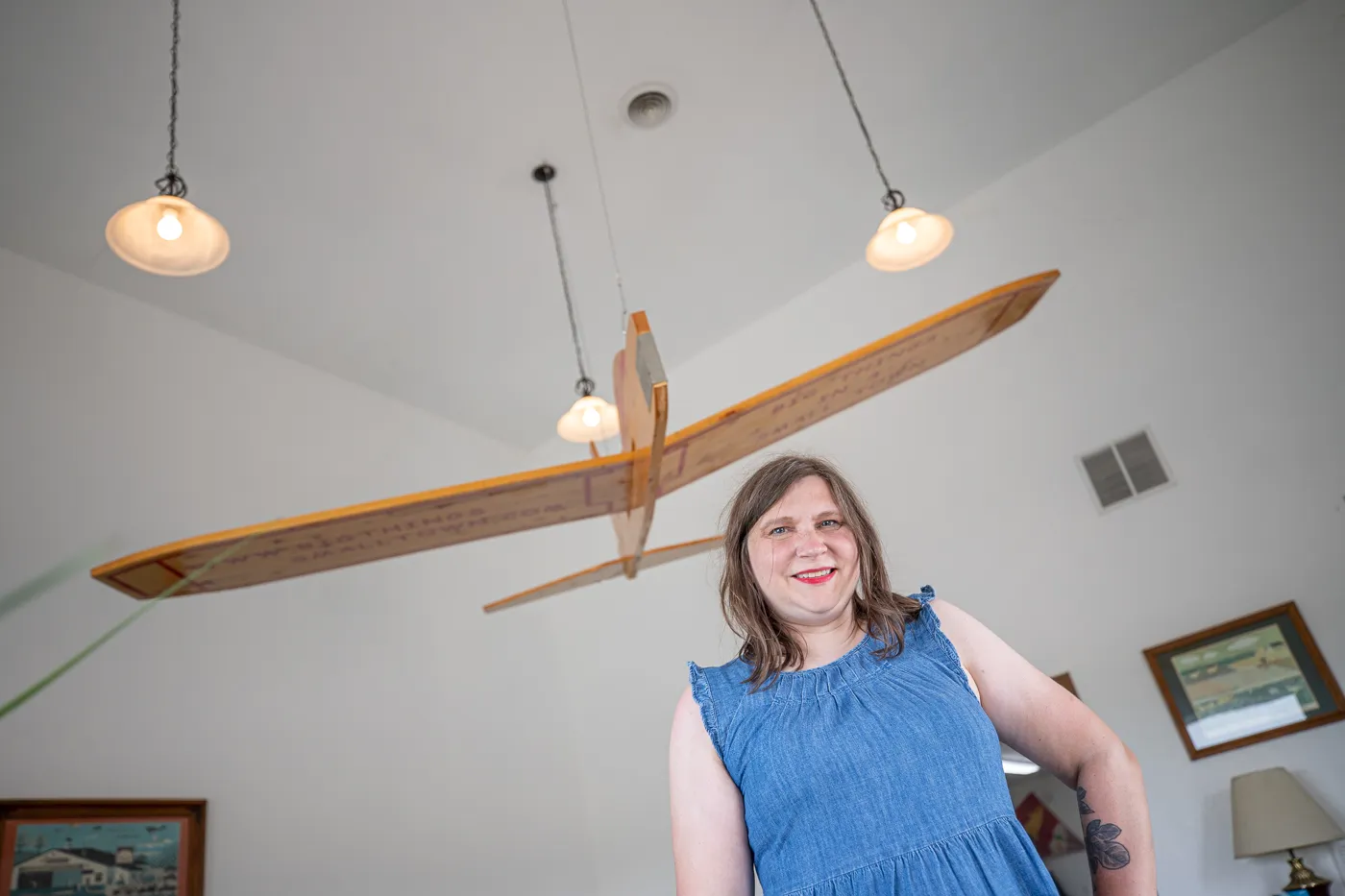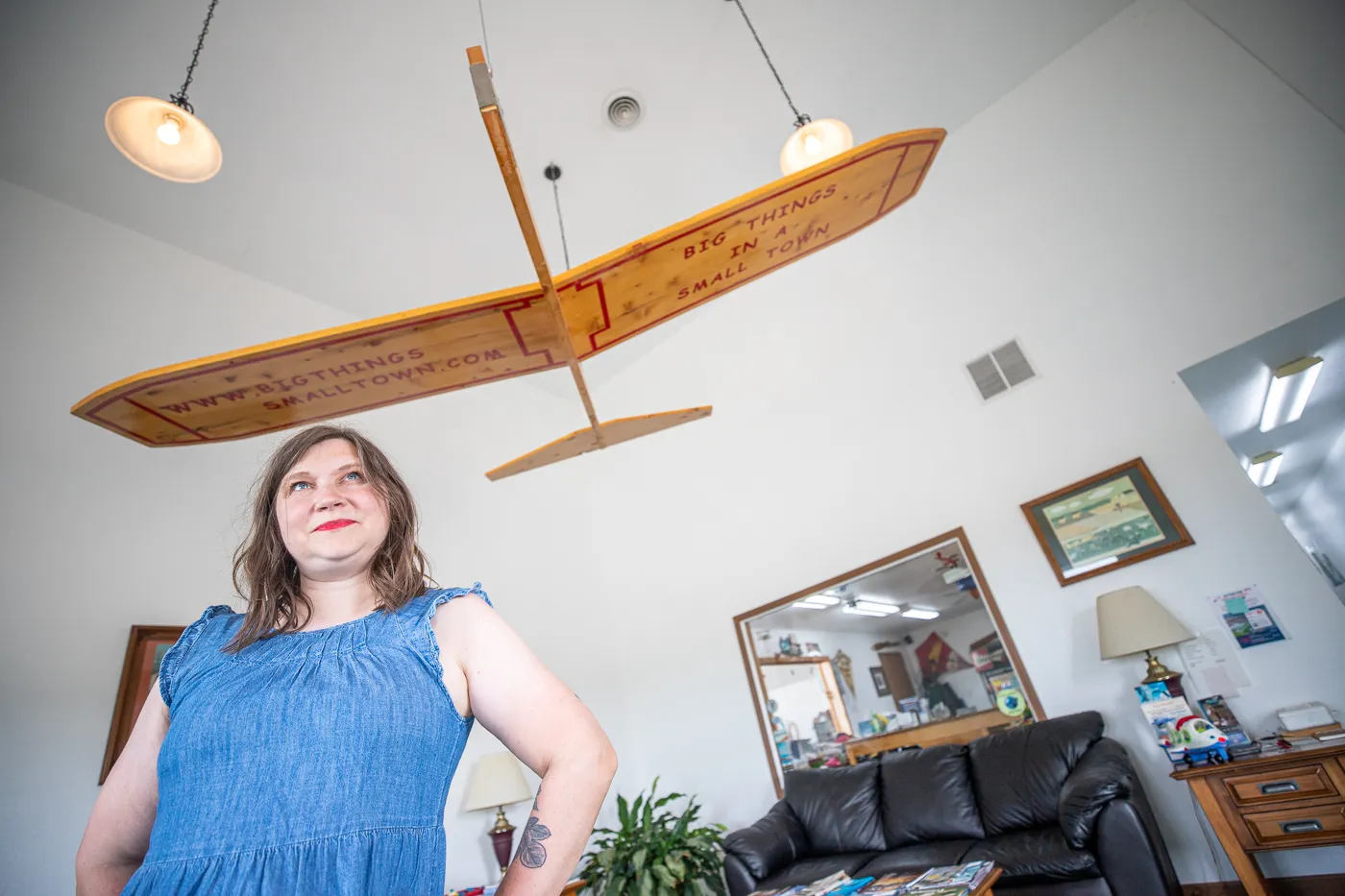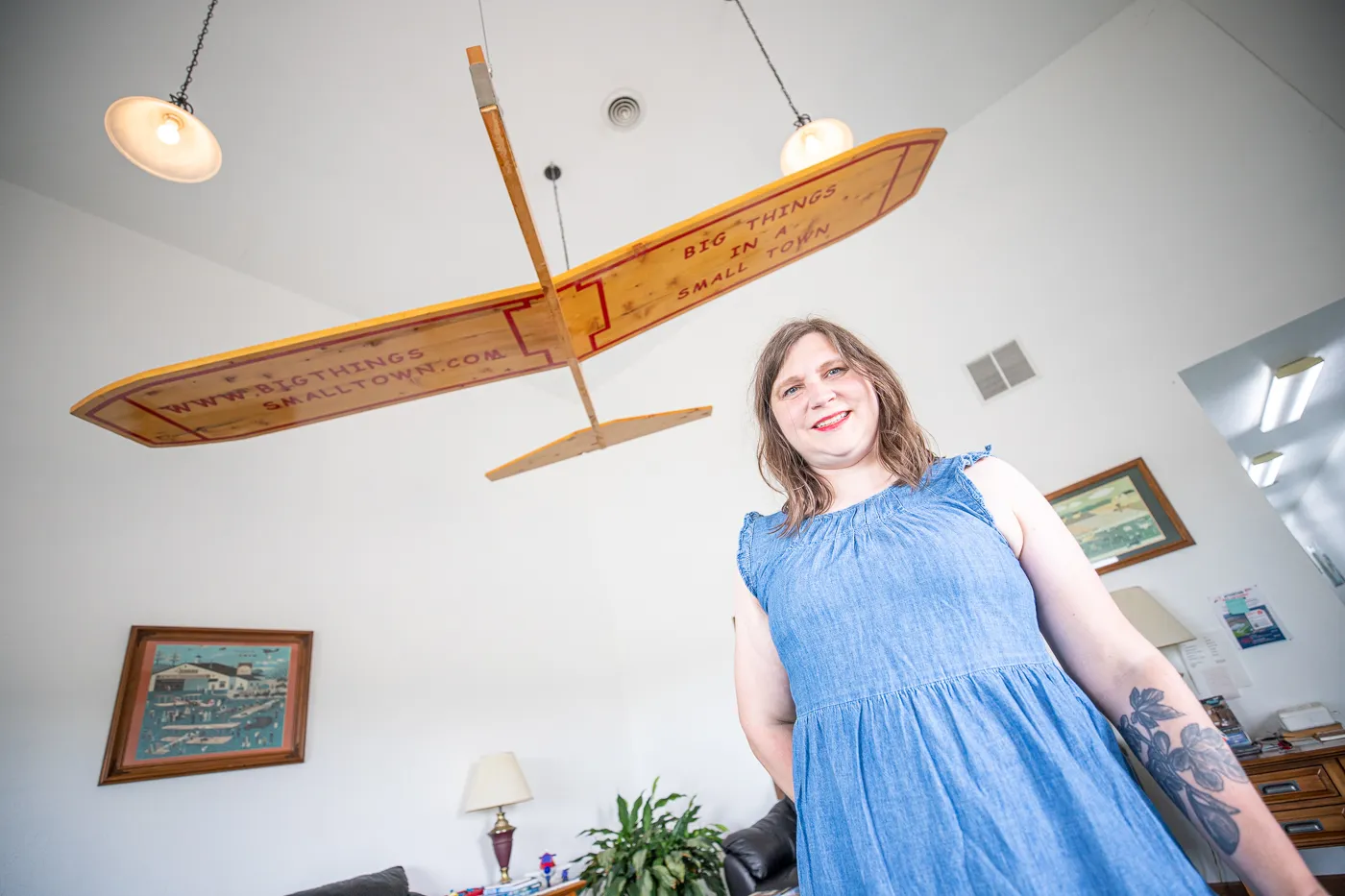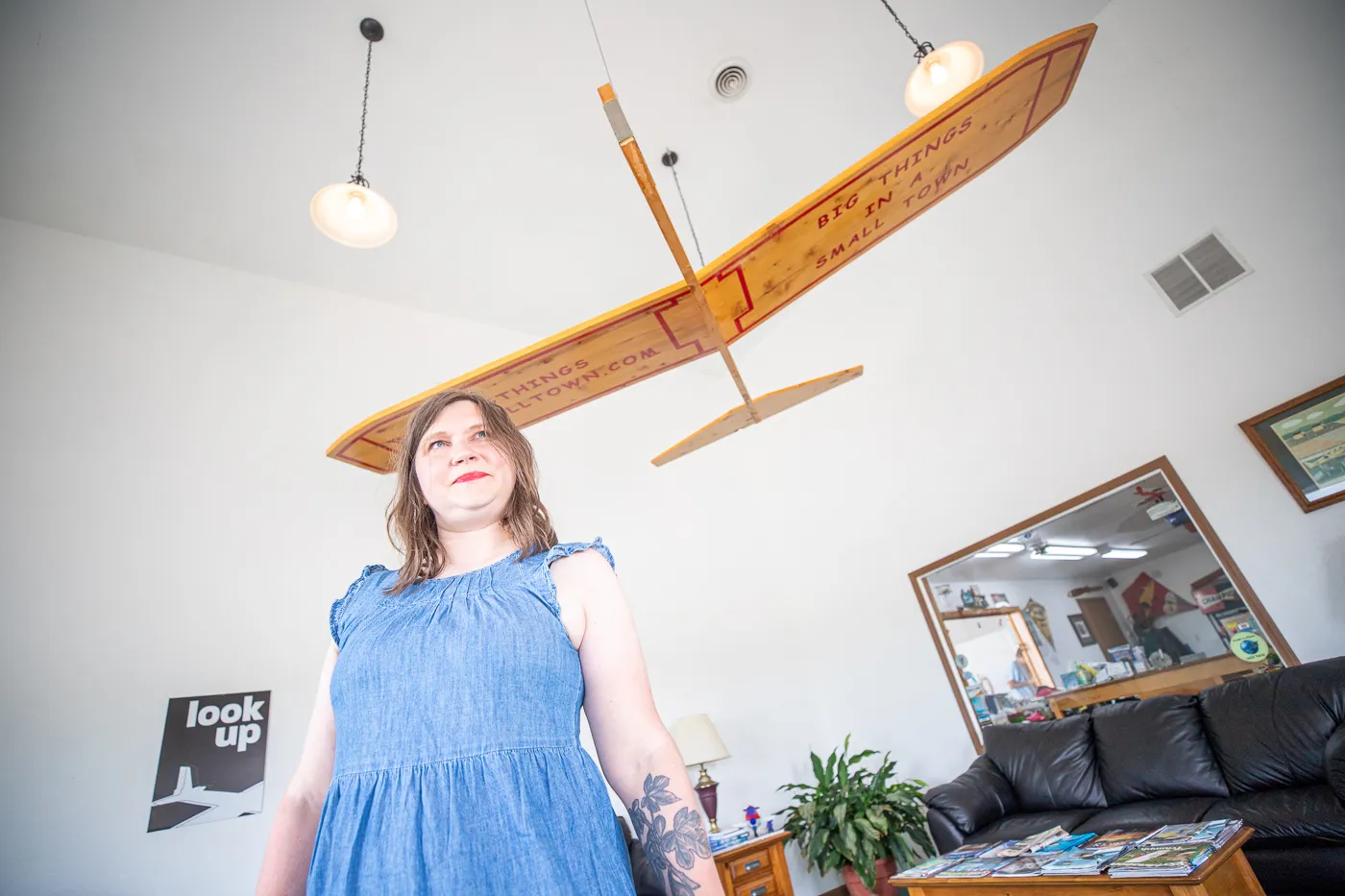 Spend the night in Casey! Find the best Casey Illinois Hotels and find out where to stay to see big things!
---
Big Toy Glider Plane
Address: Casey Municipal Airport, 101 Airport Road, Casey, IL 62420
Hours: Always Visible
Cost: Free to See
---
Pin this Illinois roadside attraction: