Robots on 66 is a new initiative kickstarted by Mary Beth Babcock, founder of Buck Atom's Cosmic Curios in Tulsa, Oklahoma and is carried out by a partnership between Oklahoma Route 66 Centennial Commission and Sawyer Manufacturing. The project aims to add fun robot statues to popular Oklahoma Route 66 attractions as a lead up to the Route 66 centennial in 2026.
You can currently find two of these big robots in Oklahoma, but hopefully there will be more springing up soon.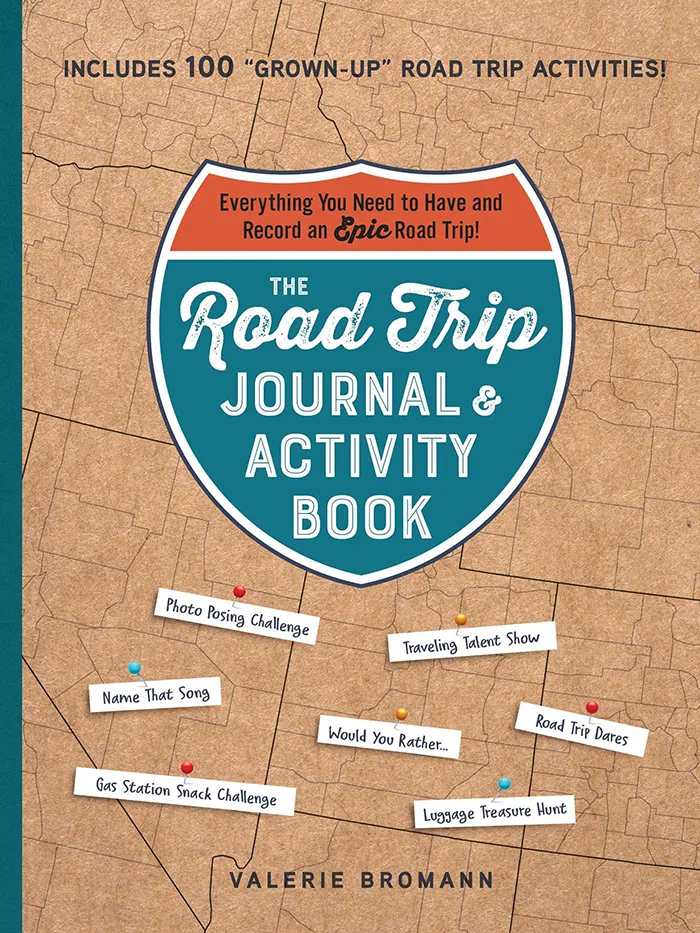 The Road Trip Journal & Activity Book
Everything You Need to Have and Record an Epic Road Trip!
Enjoy fun games and challenges to pass the time on your next road trip and have a keepsake to look back on for years to come with this entertaining must-have for your next vacation.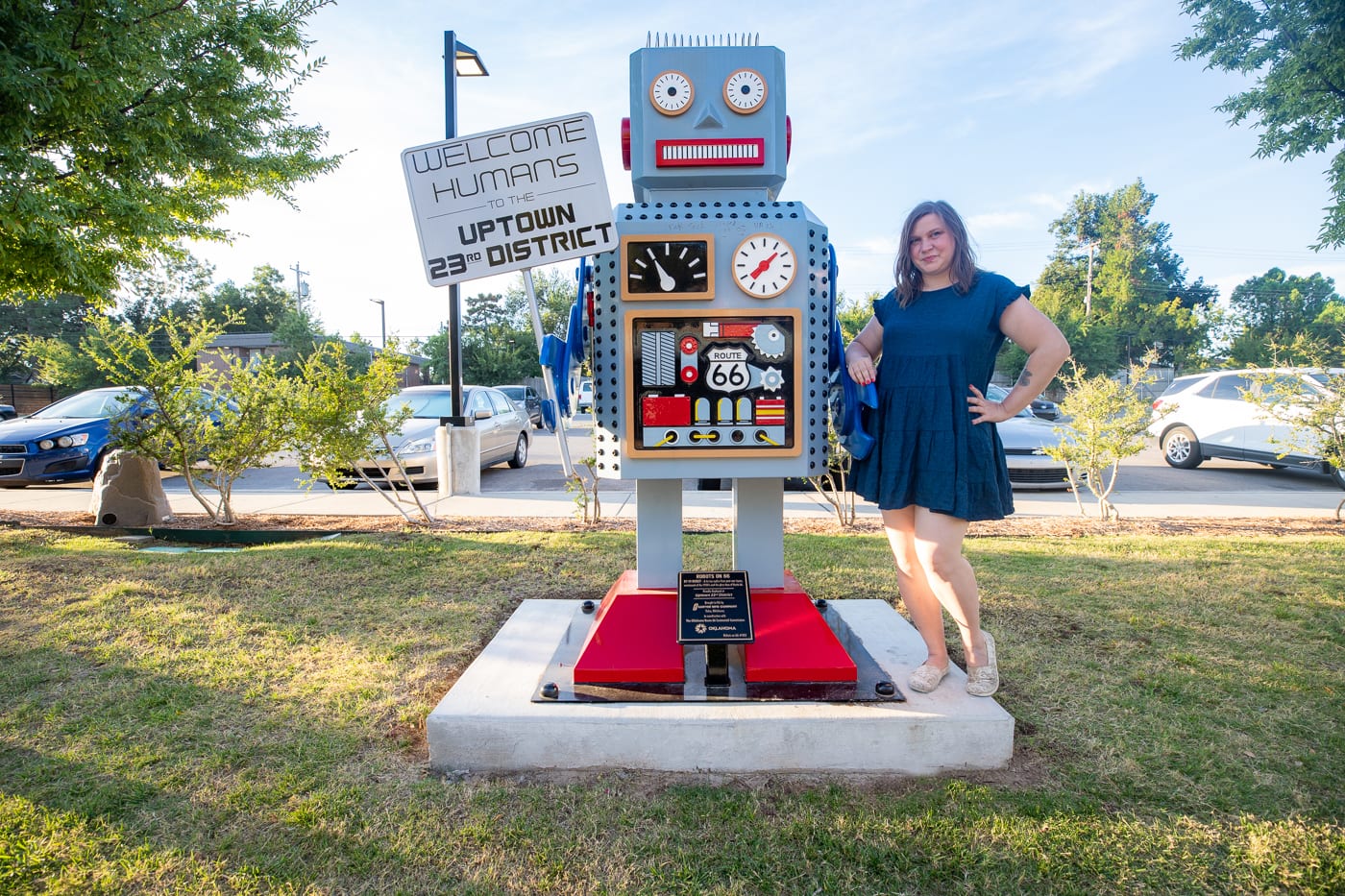 N.P. 5358 – Liliput in Tulsa, Oklahoma – Robots on 66 #001
Buck Atom's Cosmic Curios
1347 E 11th St, Tulsa, OK 74120
Liliput was the first Route 66 robot created. The yellow and orange creation was fabricated by Sawyer Manufacturing & Fabrication. You can find this roadside attraction at Buck Atom's Cosmic Curios in Tulsa, Oklahoma.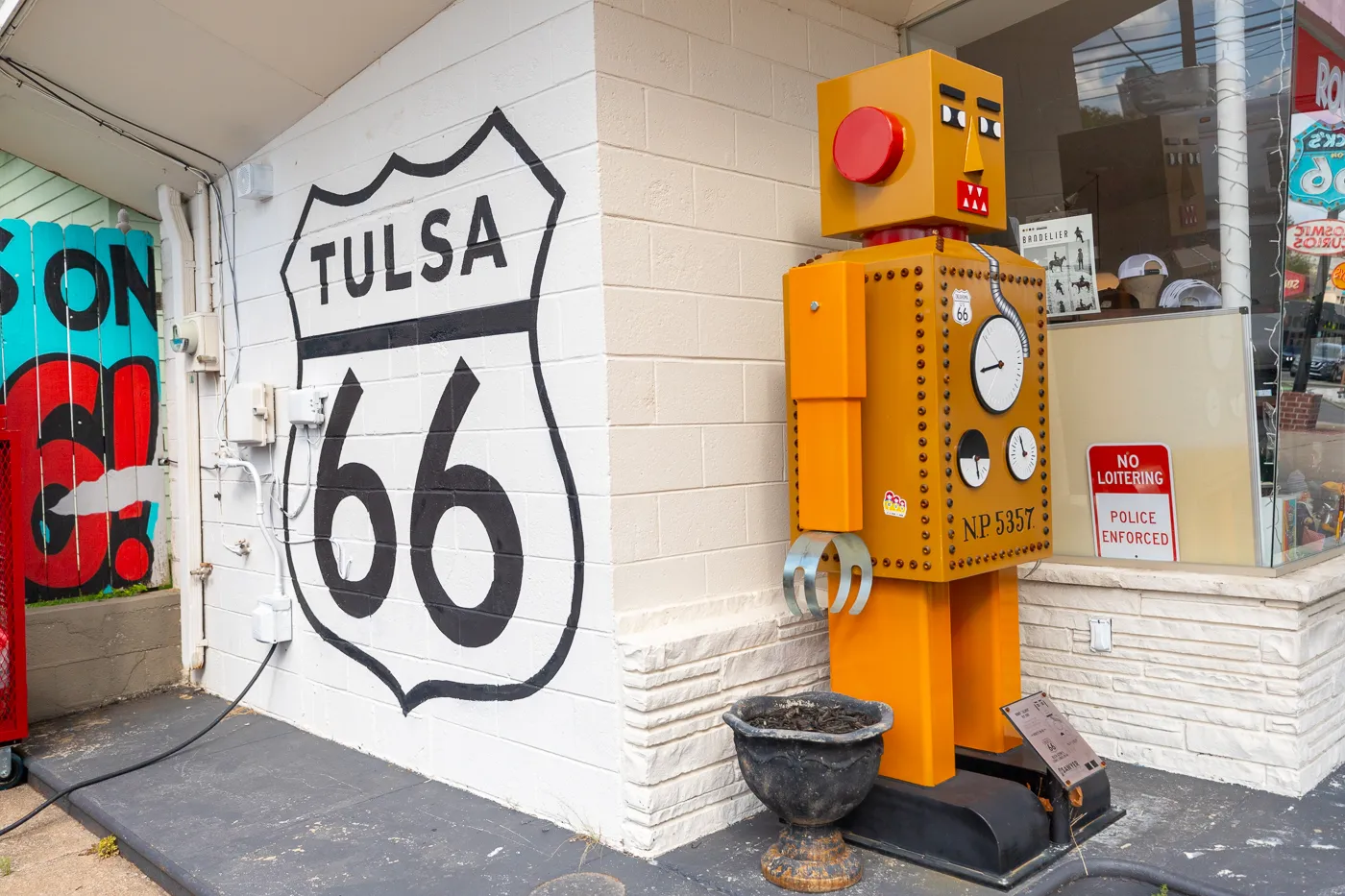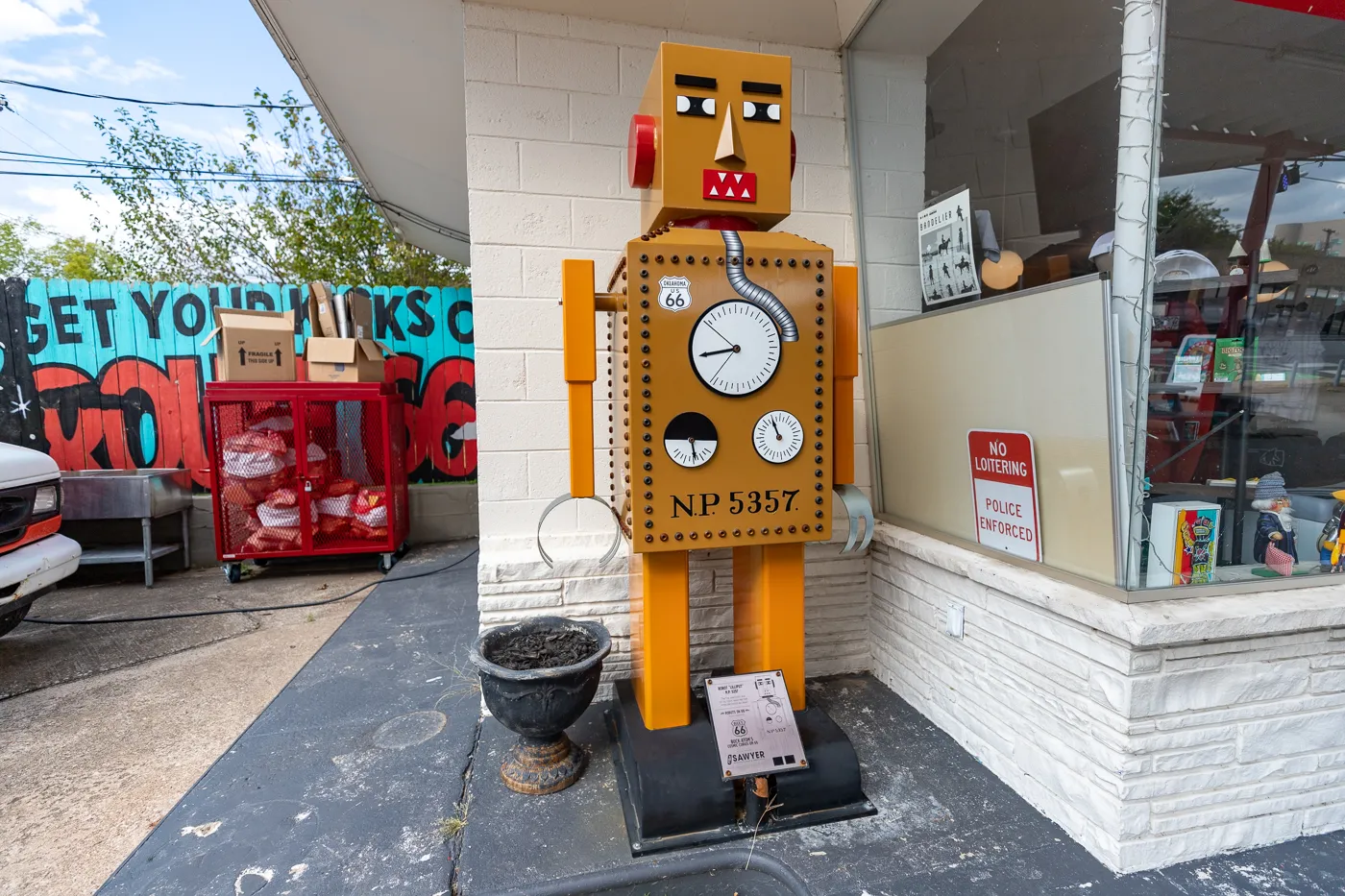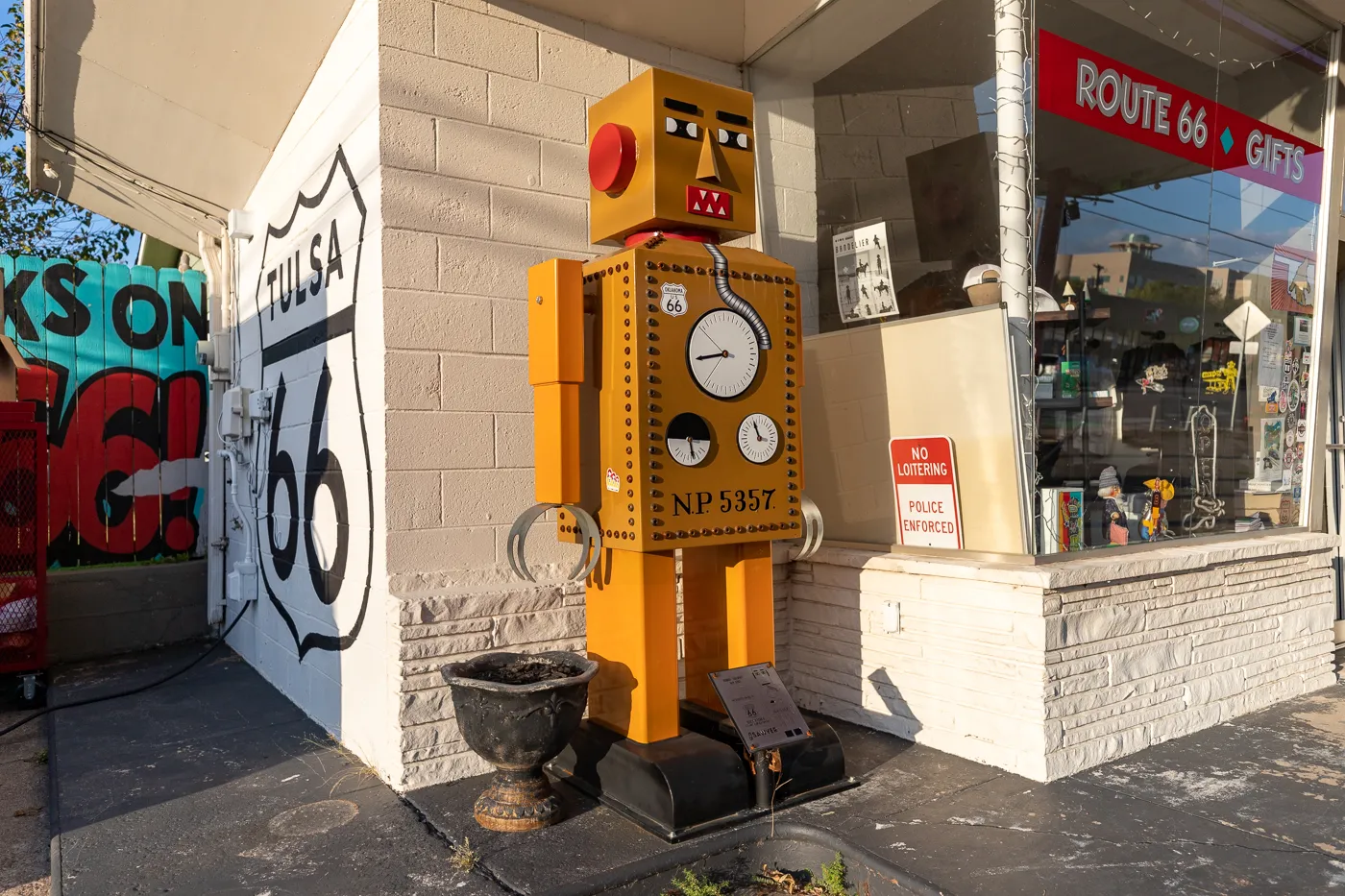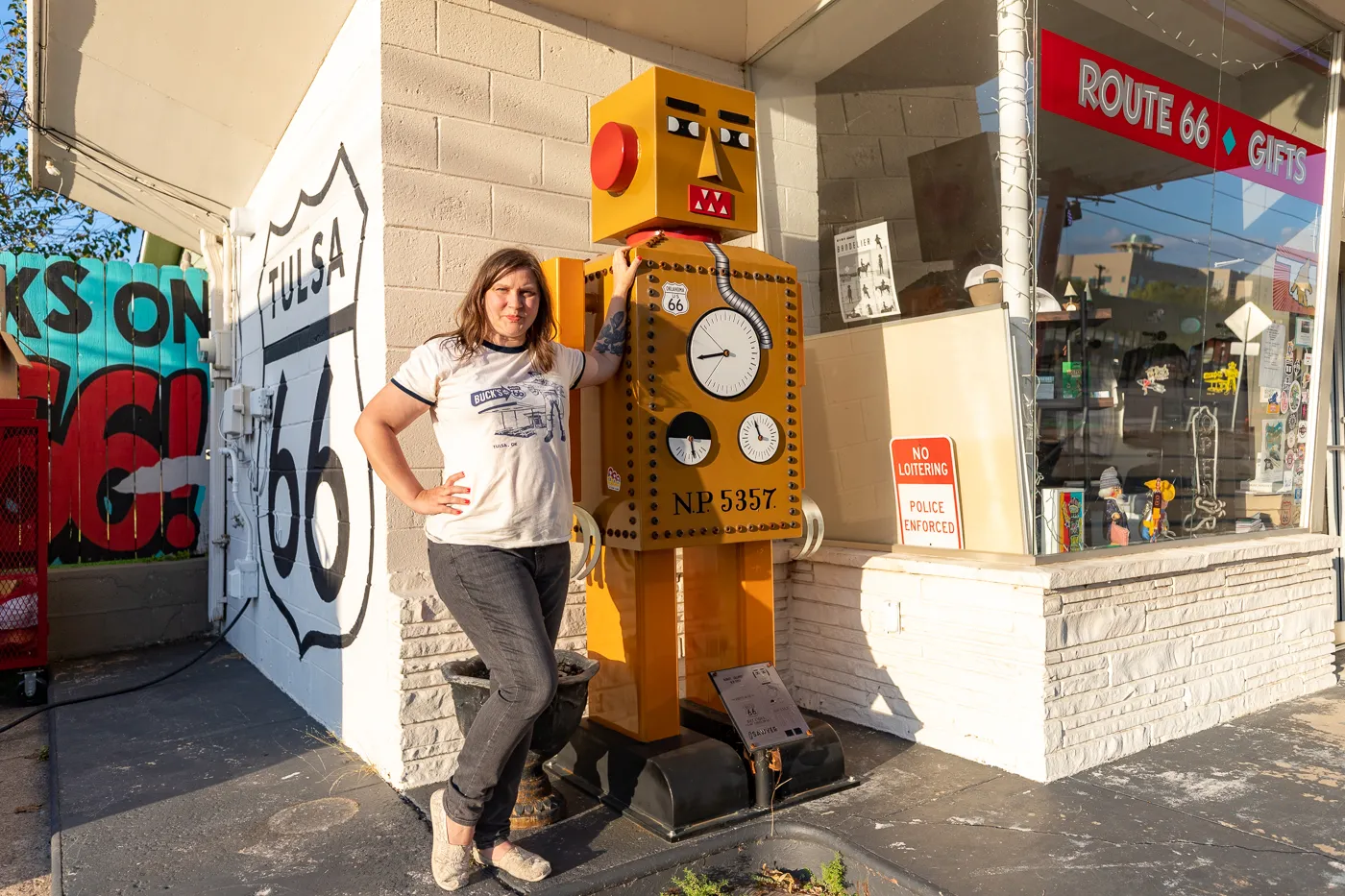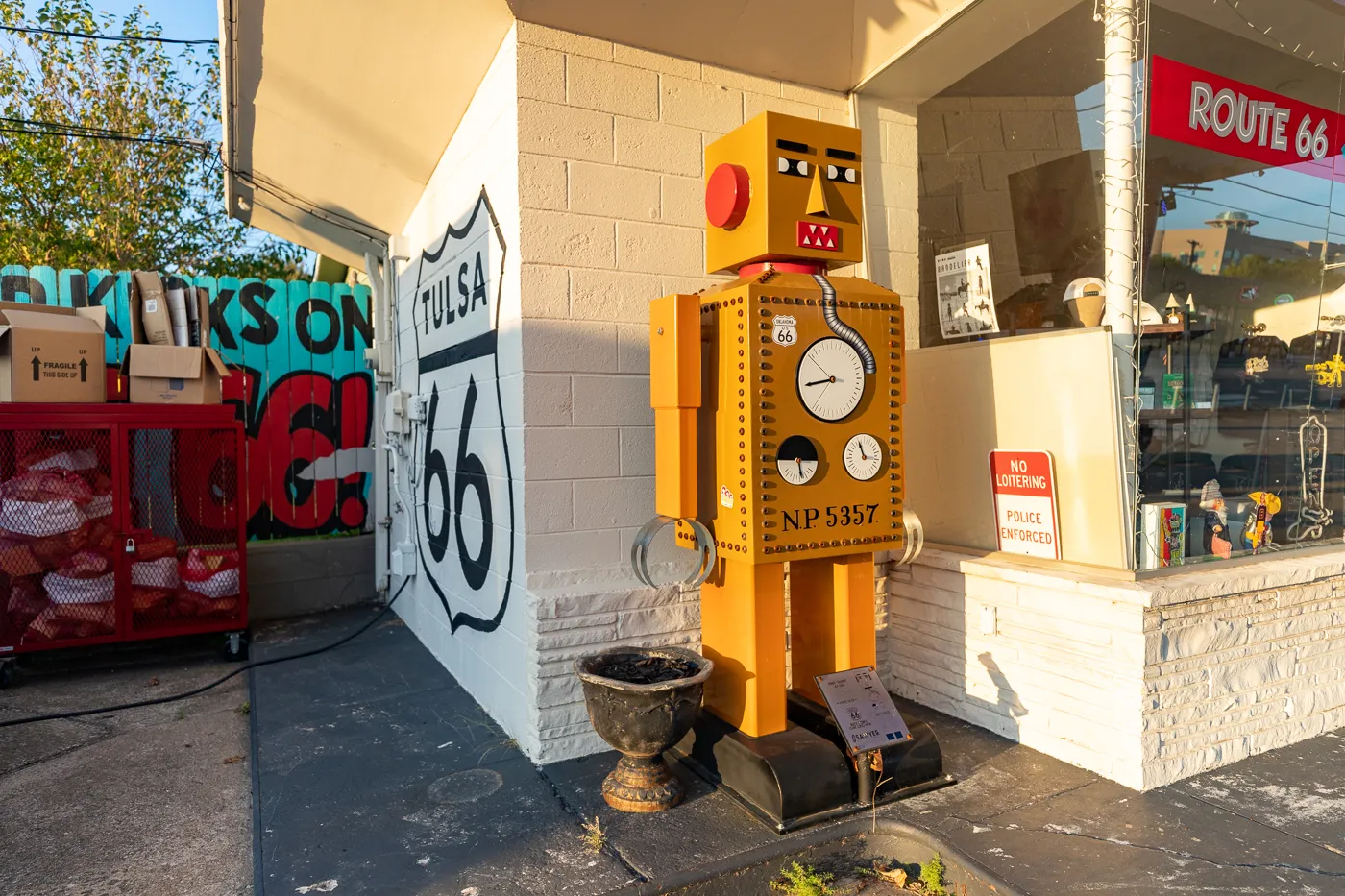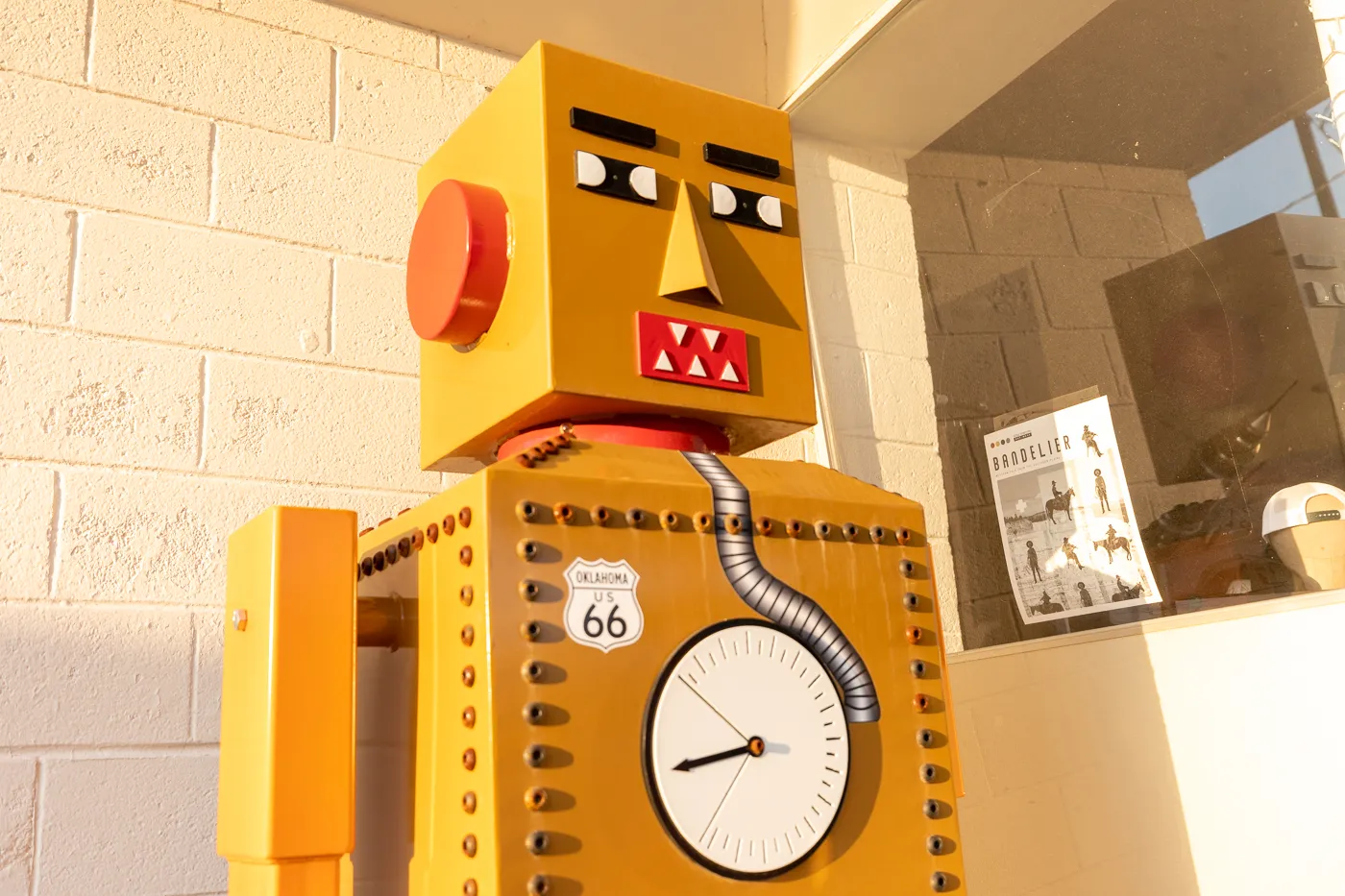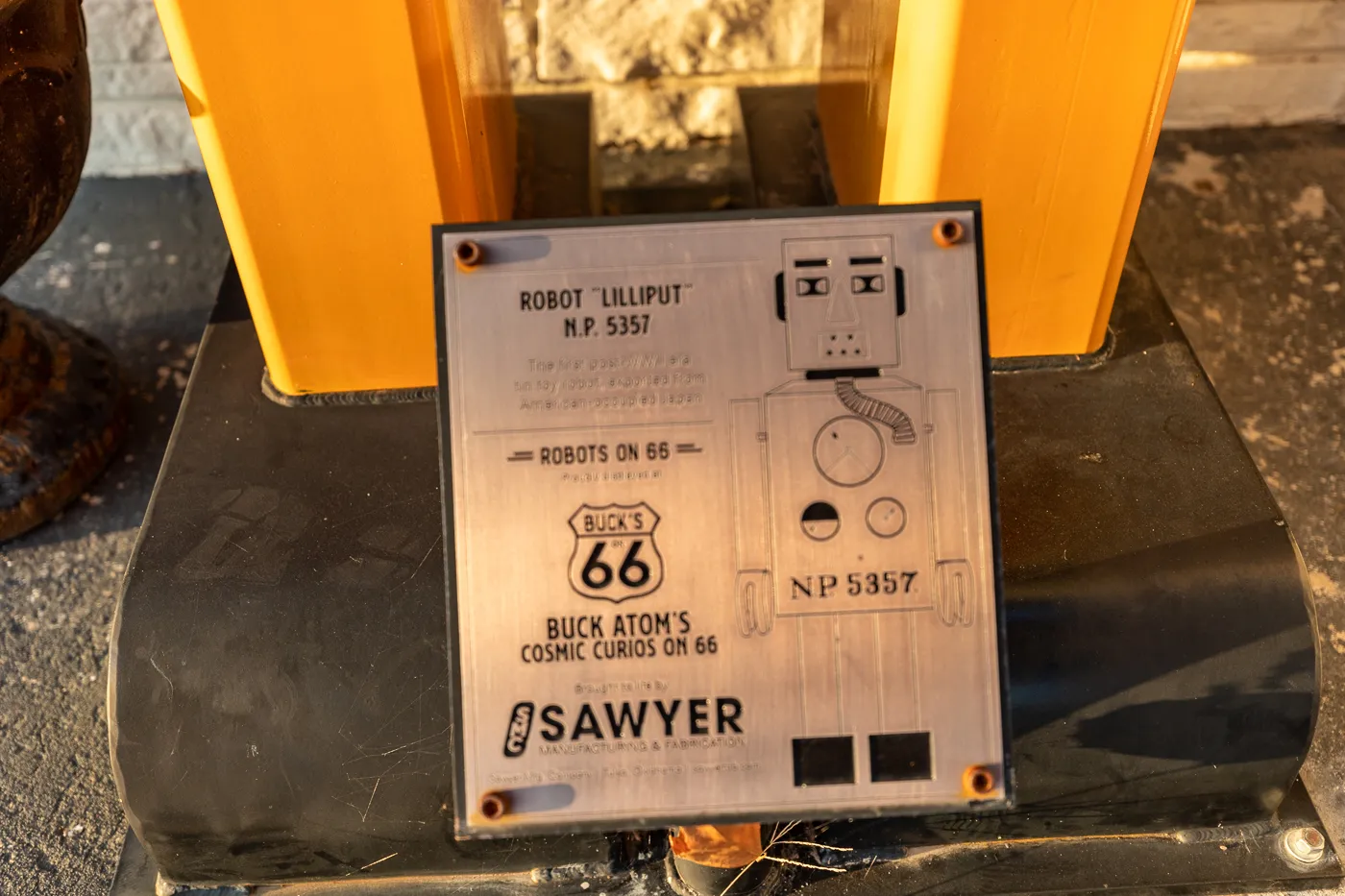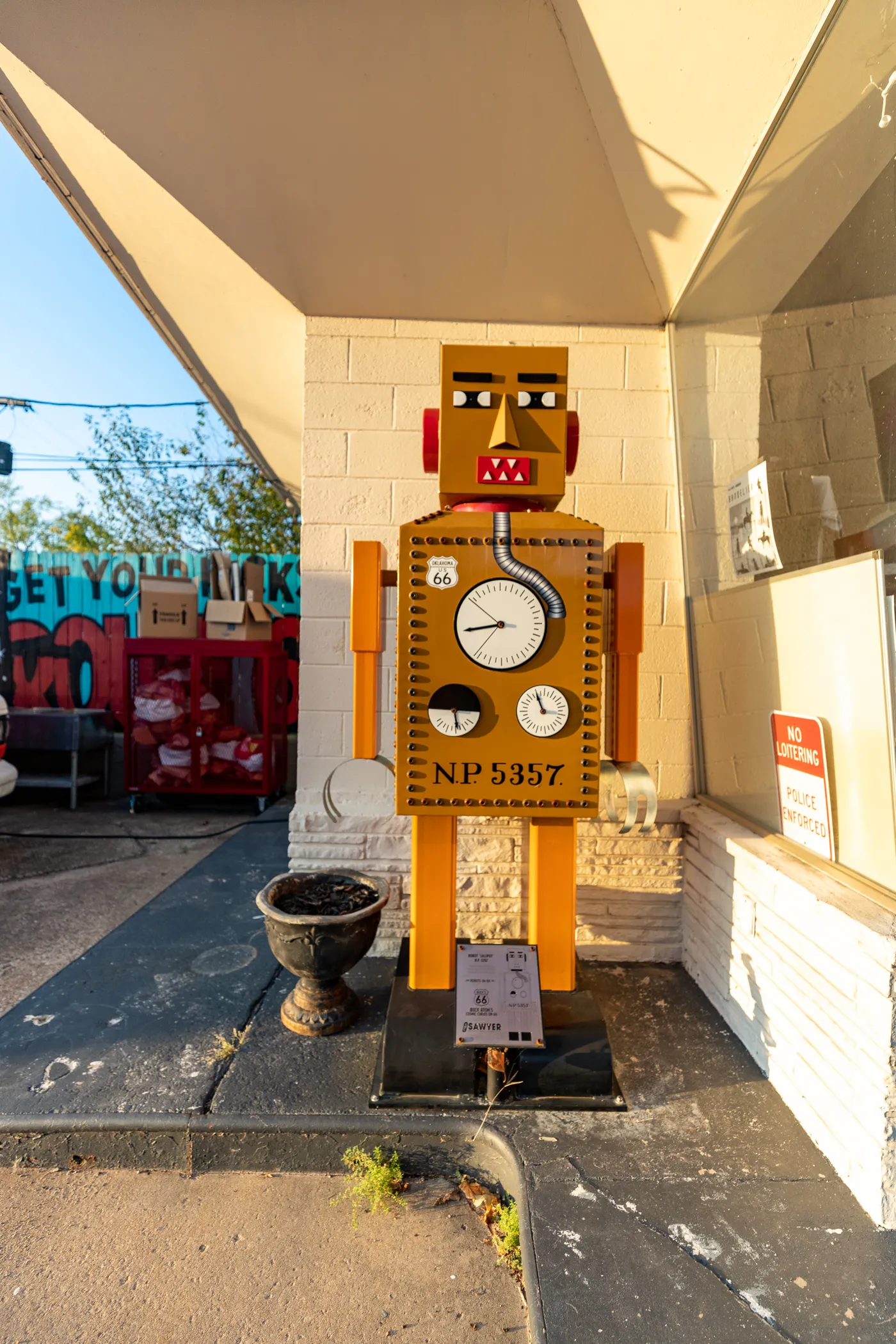 RT-19 in Oklahoma City- Robots on 66 #002
Tower Theatre
425 NW 23rd St, Oklahoma City, OK 73103
RT-19 ROBOT is a "tin toy replica from post-war Japan reminiscent of the 1950's and the glory days of Route 66."  This upscale replica of a classic tin robot statue was unveiled in April 2021. It  stands at 8 feet tall and weighs 900 pounds. This one lives in the Uptown 23rd Street District of Oklahoma City, across the street from the historic Tower Theatre.
I like these Oklahoma roadside attractions a BOT and I hope you do too!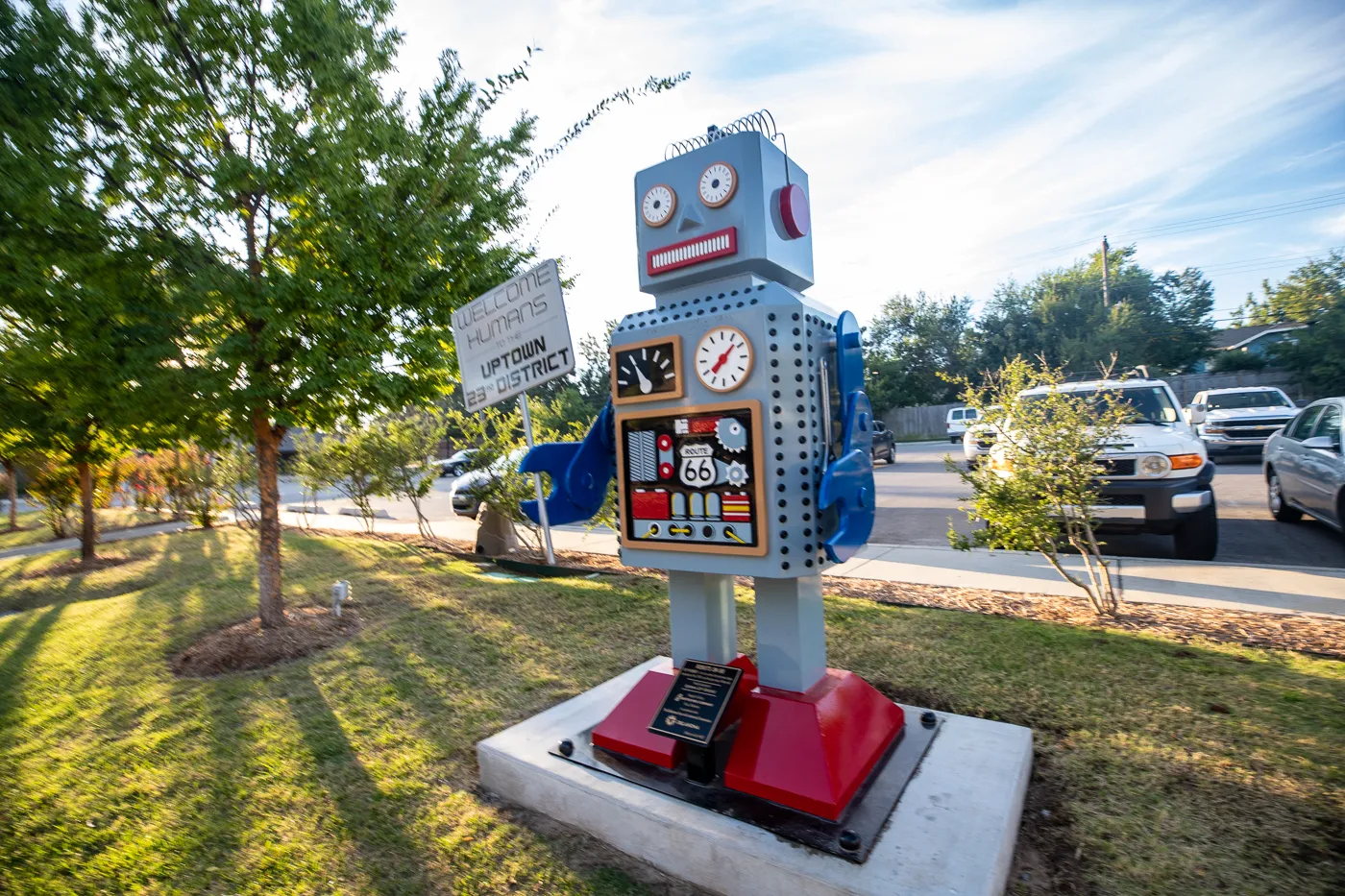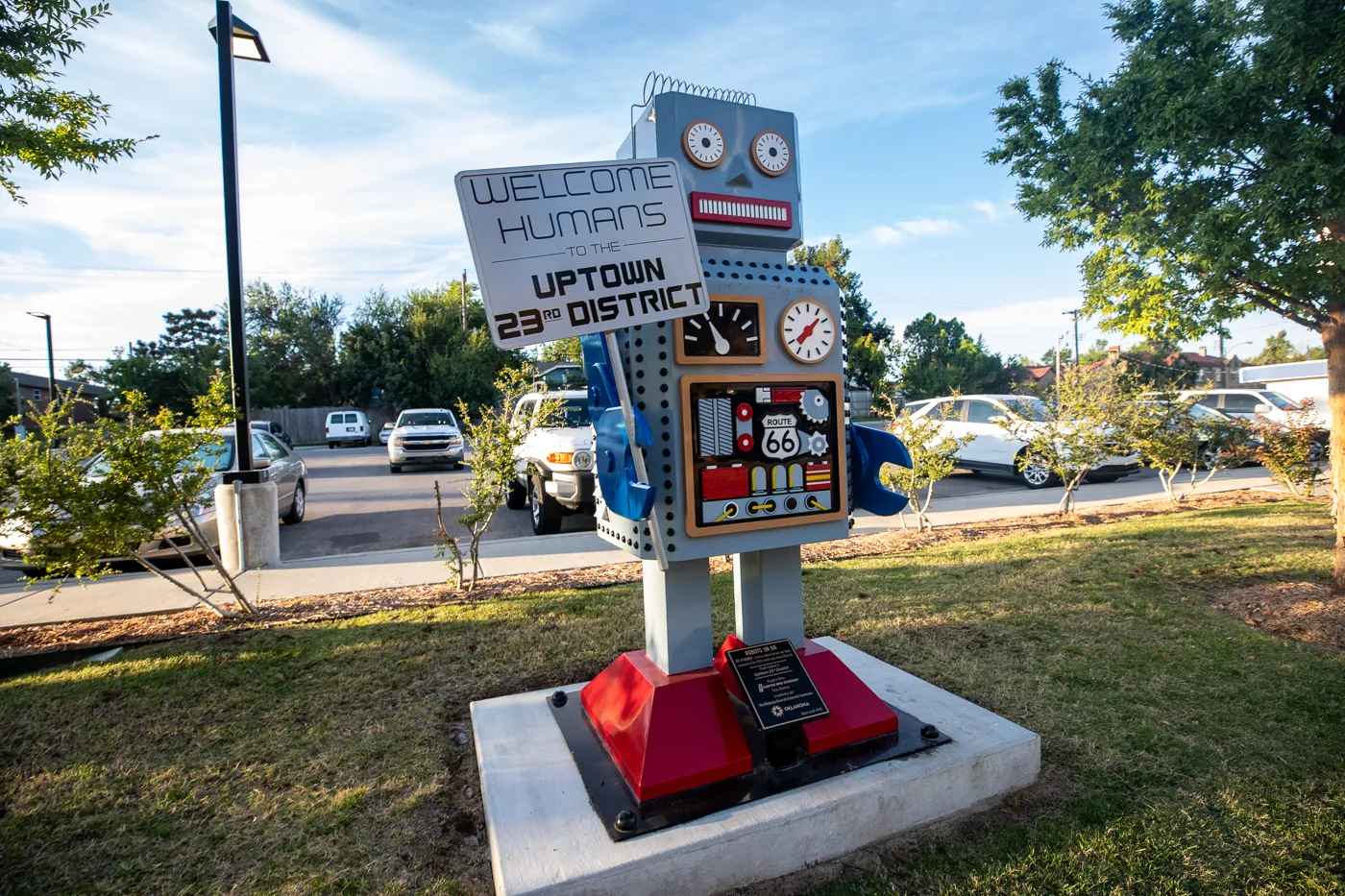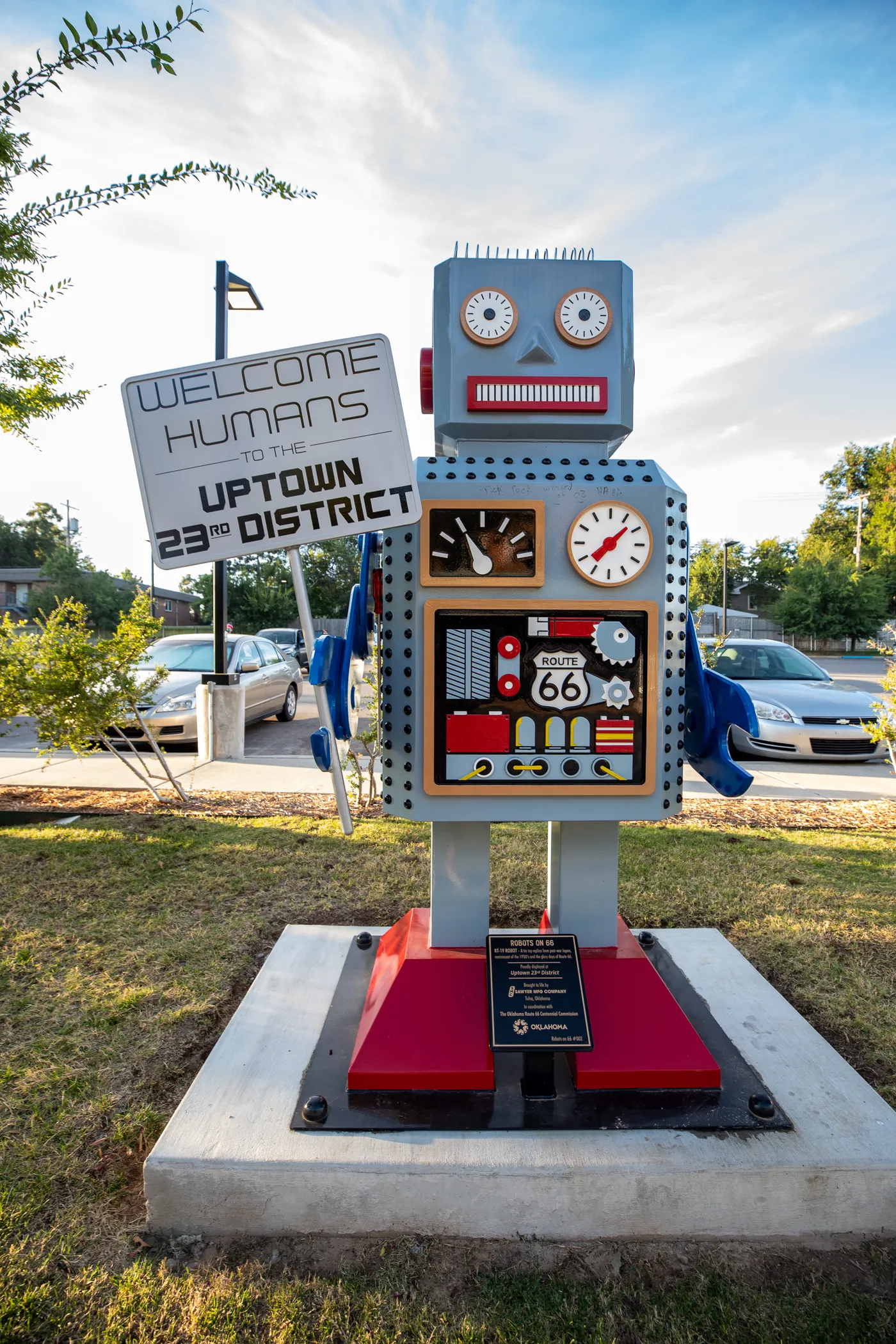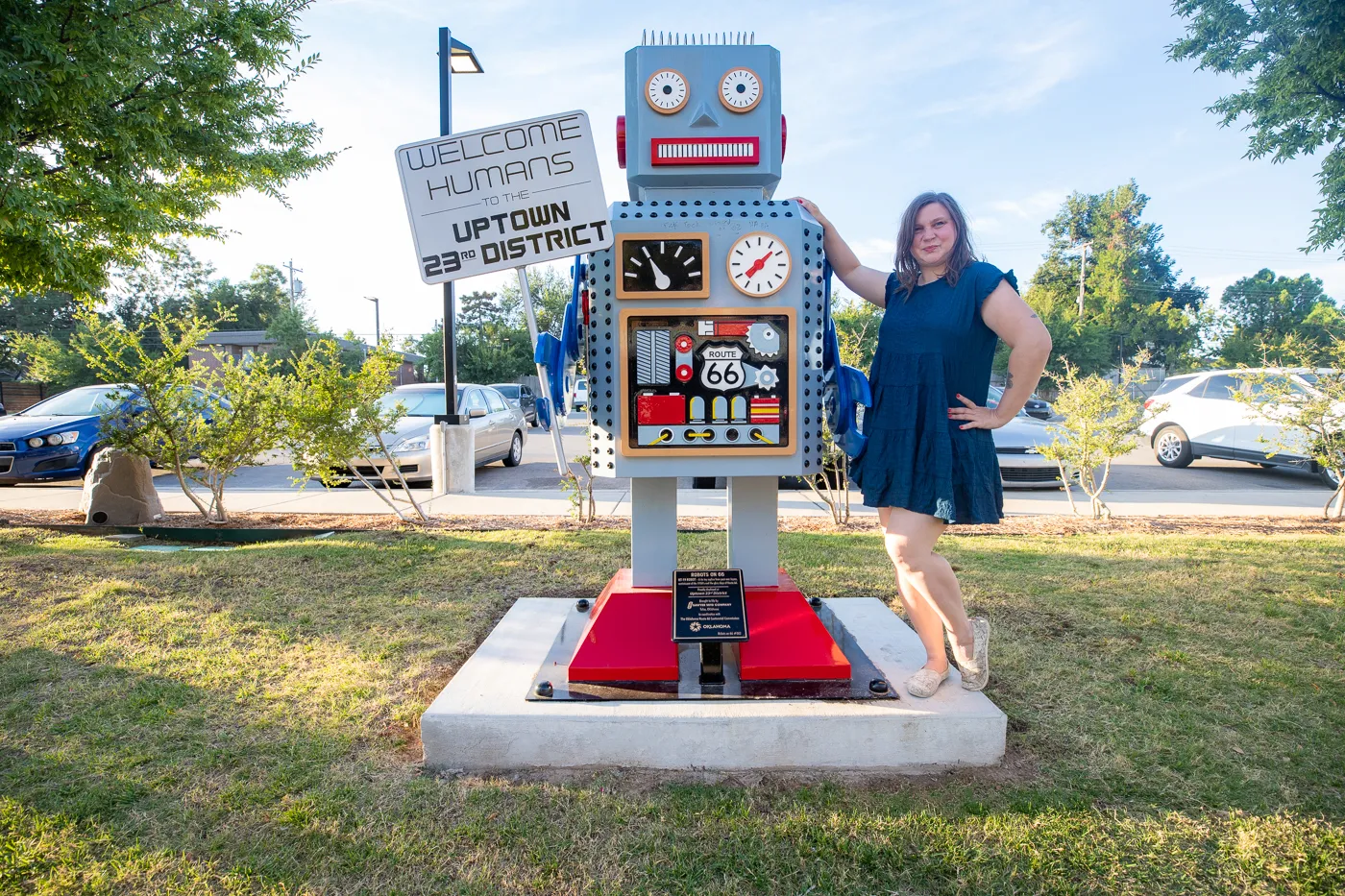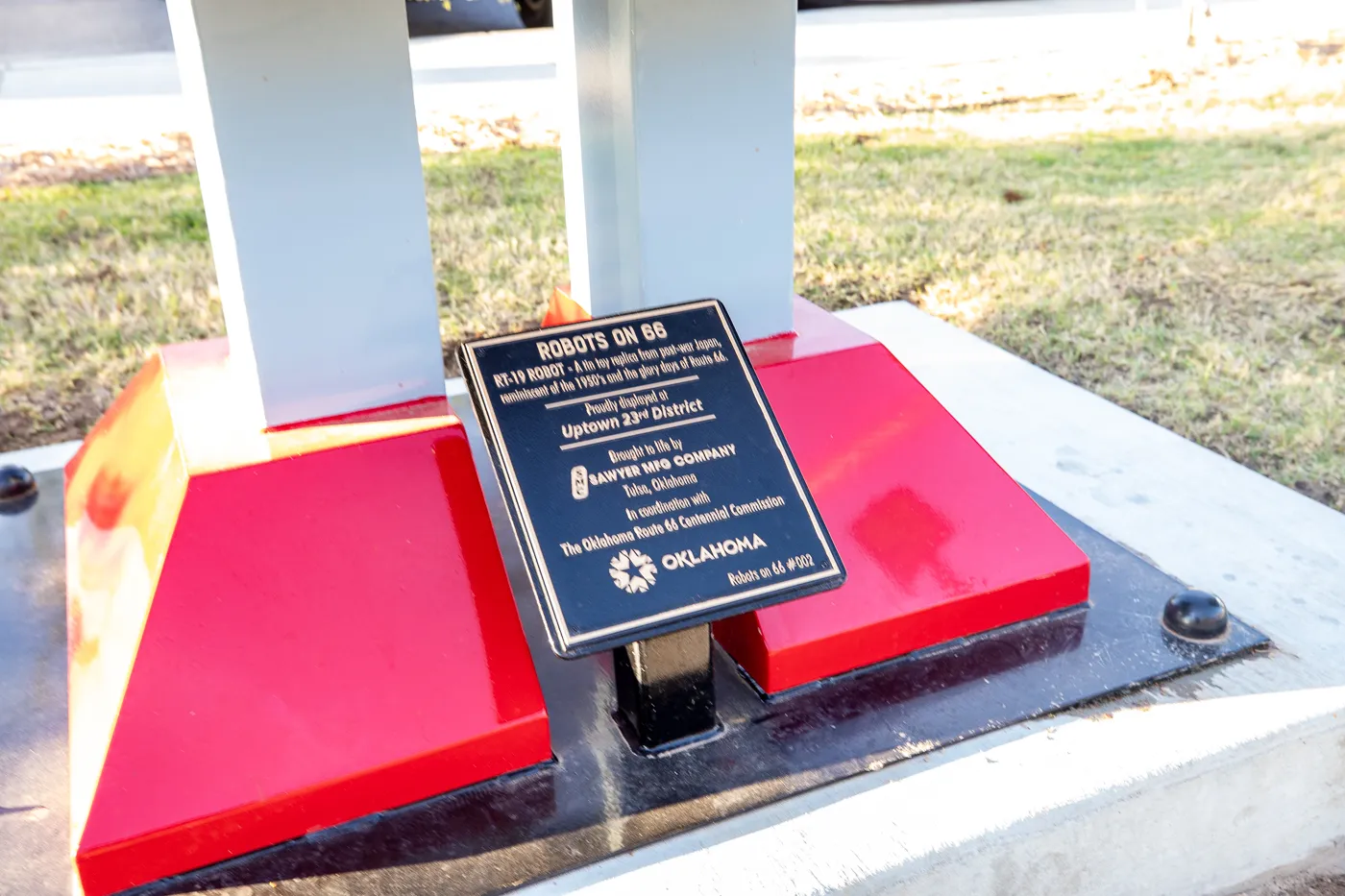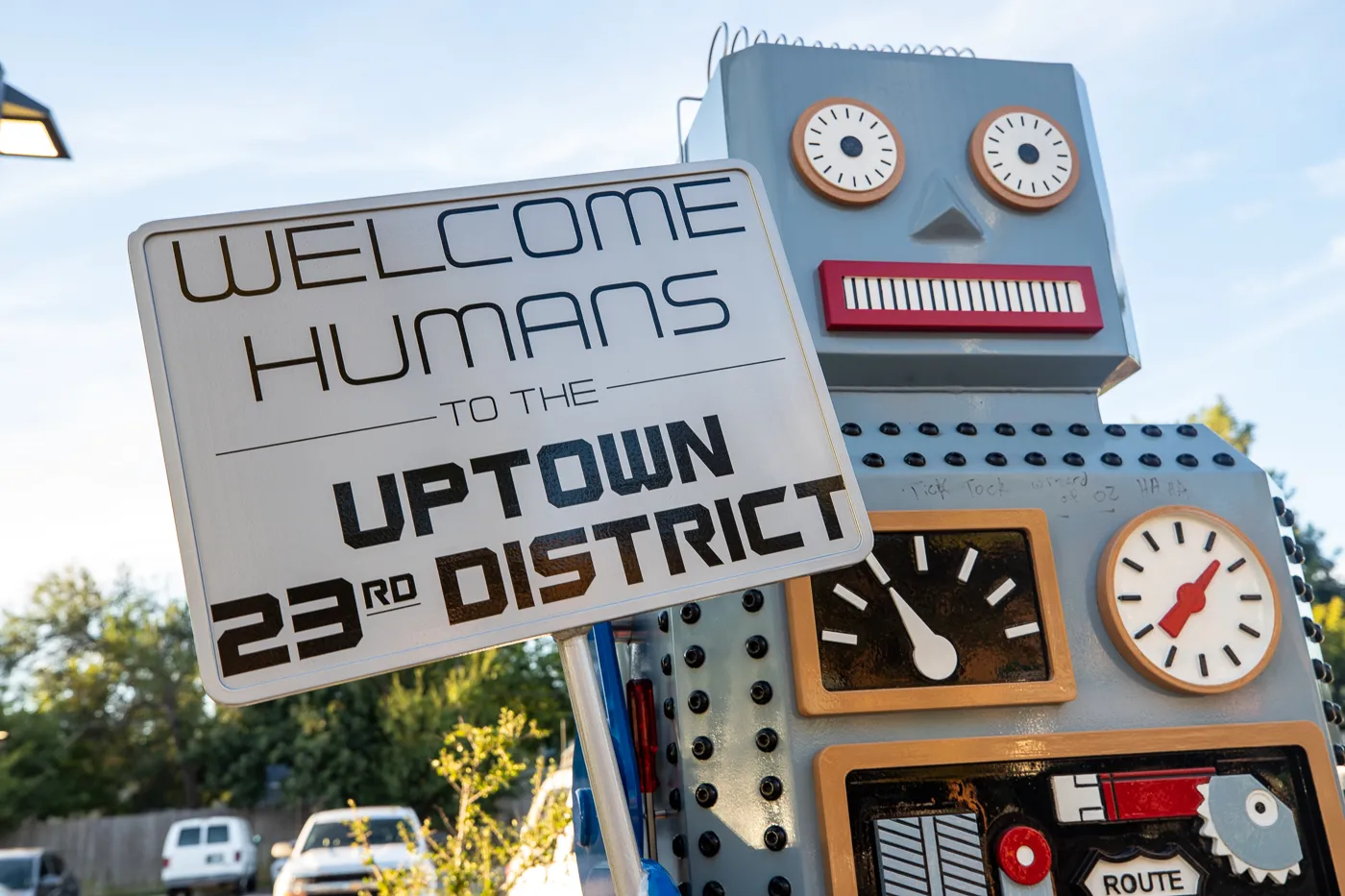 Pin this Oklahoma Route 66 roadside attraction: