Shenandoah Caverns in Quicksburg, Virginia is a beautiful natural wonder with quirk, kitsch…and bacon… making it a fun stop to add to any Virginia road trip itinerary.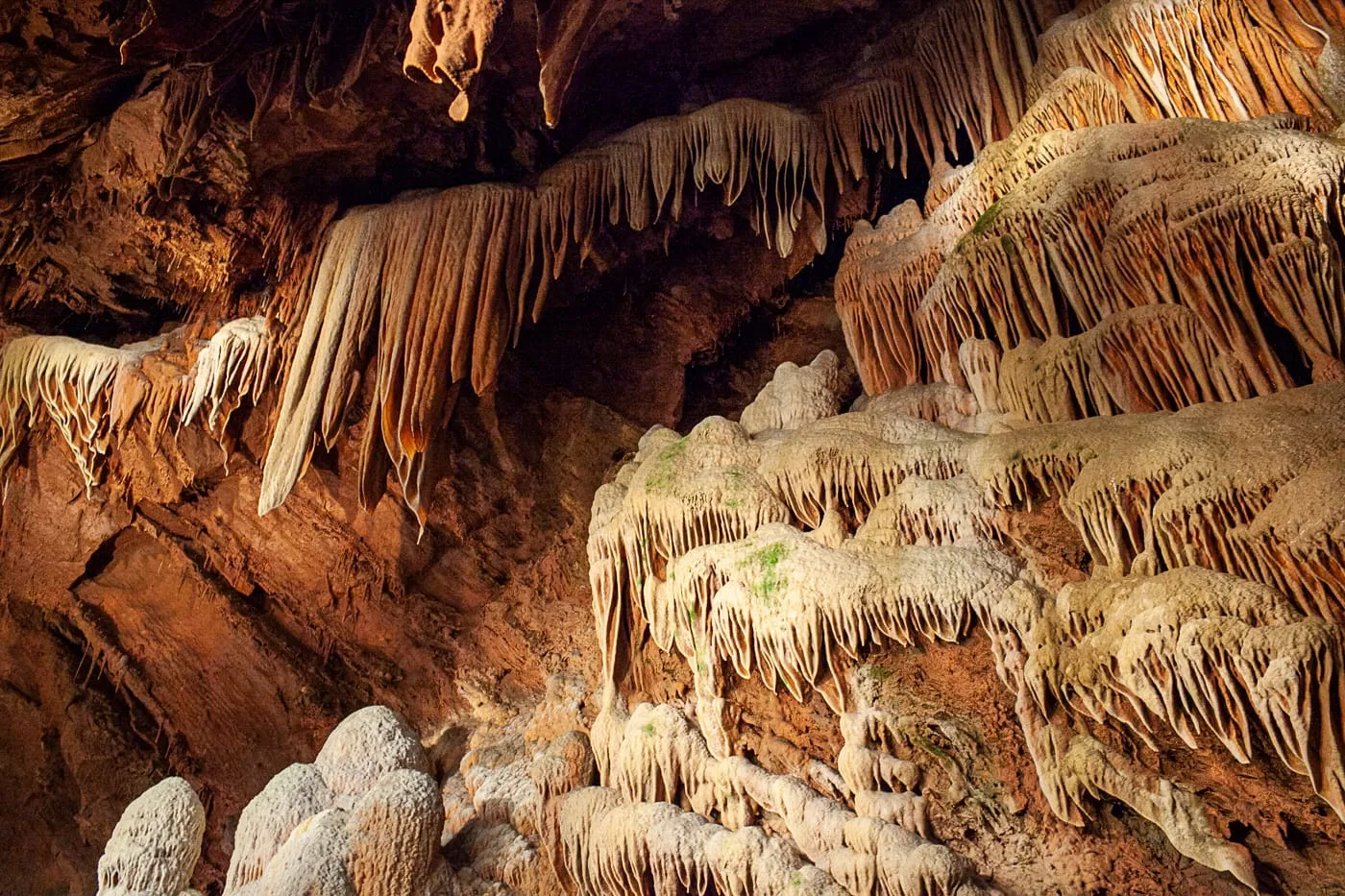 The caves were discovered in 1884 when the Southern Railway was being constructed in the Shenandoah Valley. But they were formed millions of years before that. As the earth moved and rivers flowed, with water picking up minerals and depositing them on the walls, ceilings, and floors.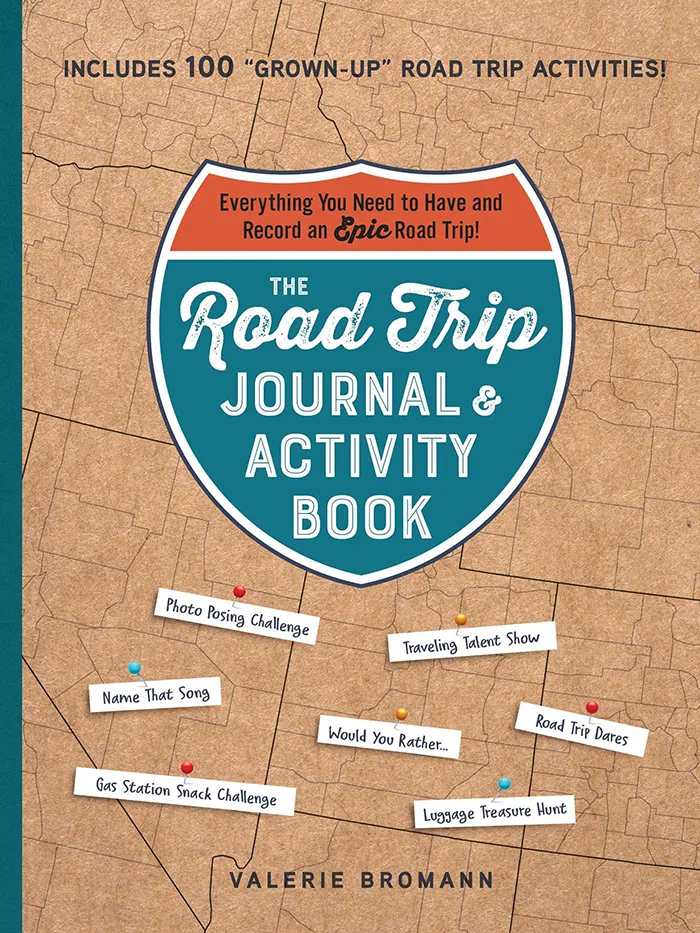 The Road Trip Journal & Activity Book
Everything You Need to Have and Record an Epic Road Trip!
Enjoy fun games and challenges to pass the time on your next road trip and have a keepsake to look back on for years to come with this entertaining must-have for your next vacation.
The caverns opened as a tourist destination in 1922, and, today, you can take a 1-mile, 1-hour, guided tour through the 17 rooms and passages to see the unique natural formations such as the Capitol Dome, Rainbow Lake, Beyond the Veil, Long View Hall, Diamond Cascade crystalline formations, and Grotto of the Gods.
You'll also find here the famous Bacon Cave (AKA Cave Bacon or Breakfast Bacon): ripples of red-striped limestone hanging along the main passage that resemble everyone's favorite breakfast meat. This natural wonder was even once featured in National Geographic Magazine (a fact that they will proudly announce on any tour).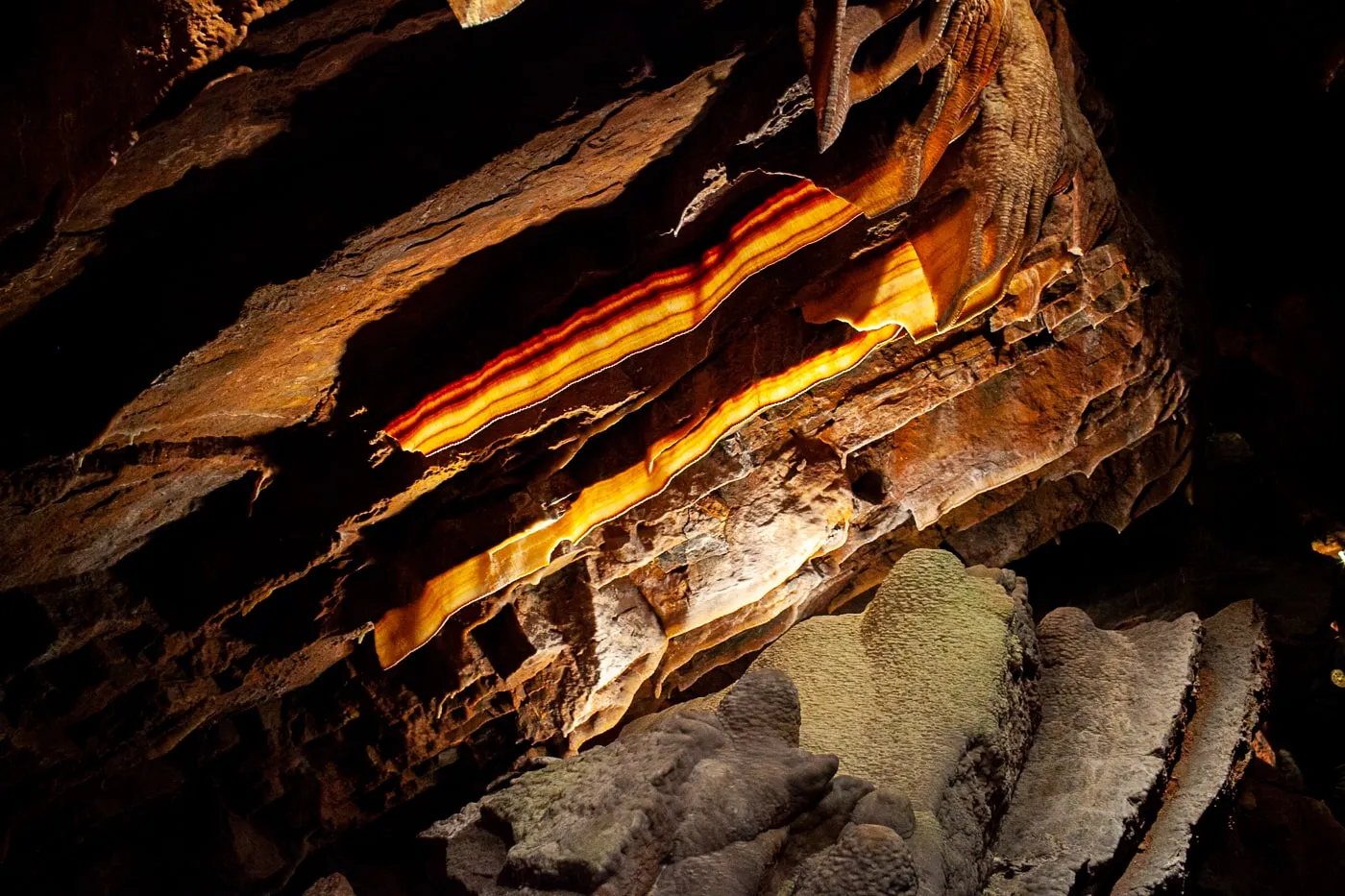 Another one of the unique features you'll find at Shenandoah Caverns is its elevator: this was the first ever cave and is the only Virginia cave to have an elevator. A fact they will proudly flaunt over their nearby rival, the bigger and more well-known Luray Caverns. The elevator only goes down 60 feet, holds four people, and is next to a staircase, but it's a fun addition all the same. (Please note though, that while their is an elevator at Shenandoah Caverns, the attraction is not all ADA accessible).
The deepest point in the caves is 220 feet below ground, inside is a constant 56-degrees year-round, and the limestone formations are lit up to give visitors a better look.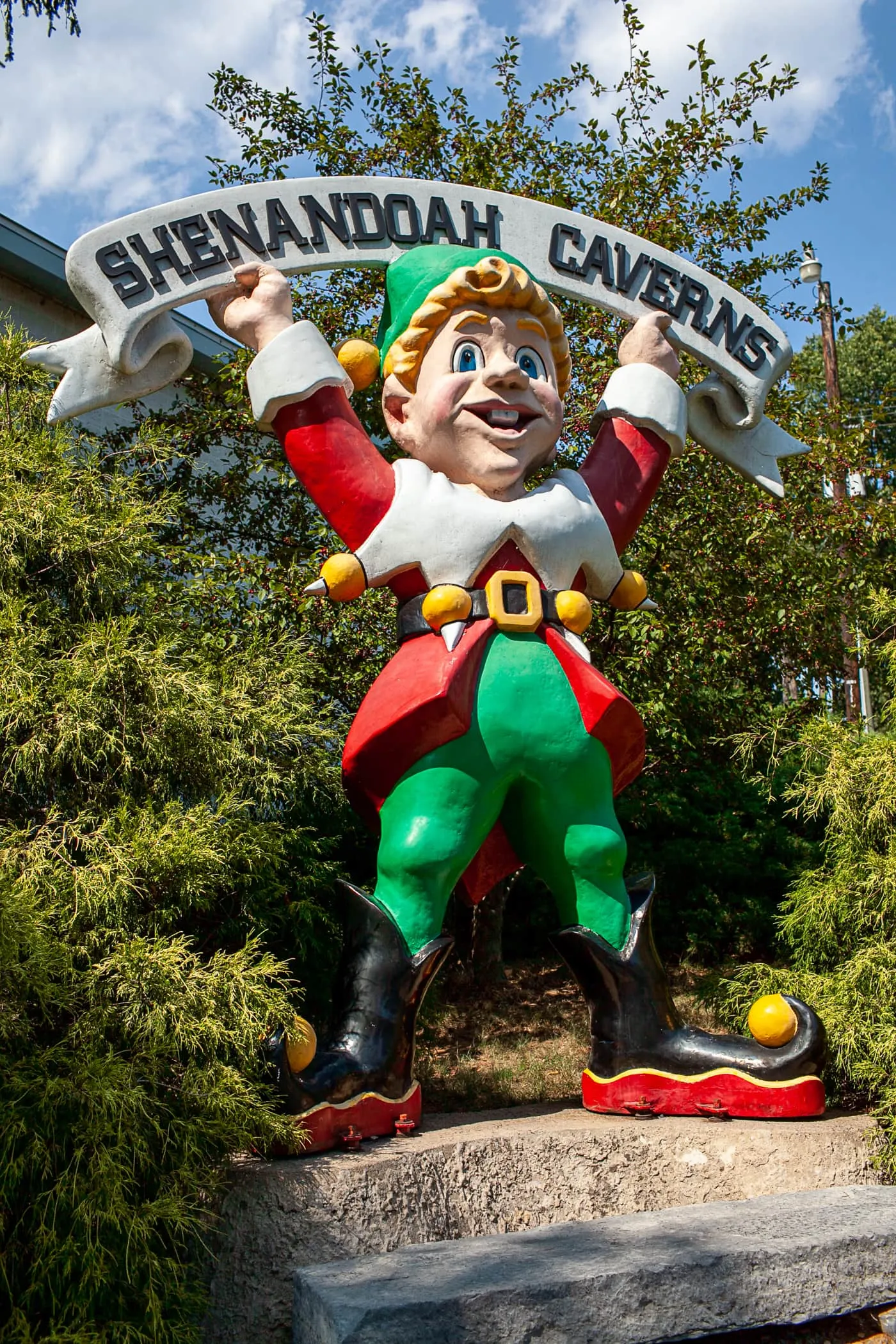 While you're there, we sure to check out some of the business's quirky decor. Pixies surround the outside, greeting guests at the door. There's a giant bear. And "Main Street of Yesteryear," with an indoor old-fashioned street way.
More photos from Shenandoah Caverns in Quicksburg, Virginia: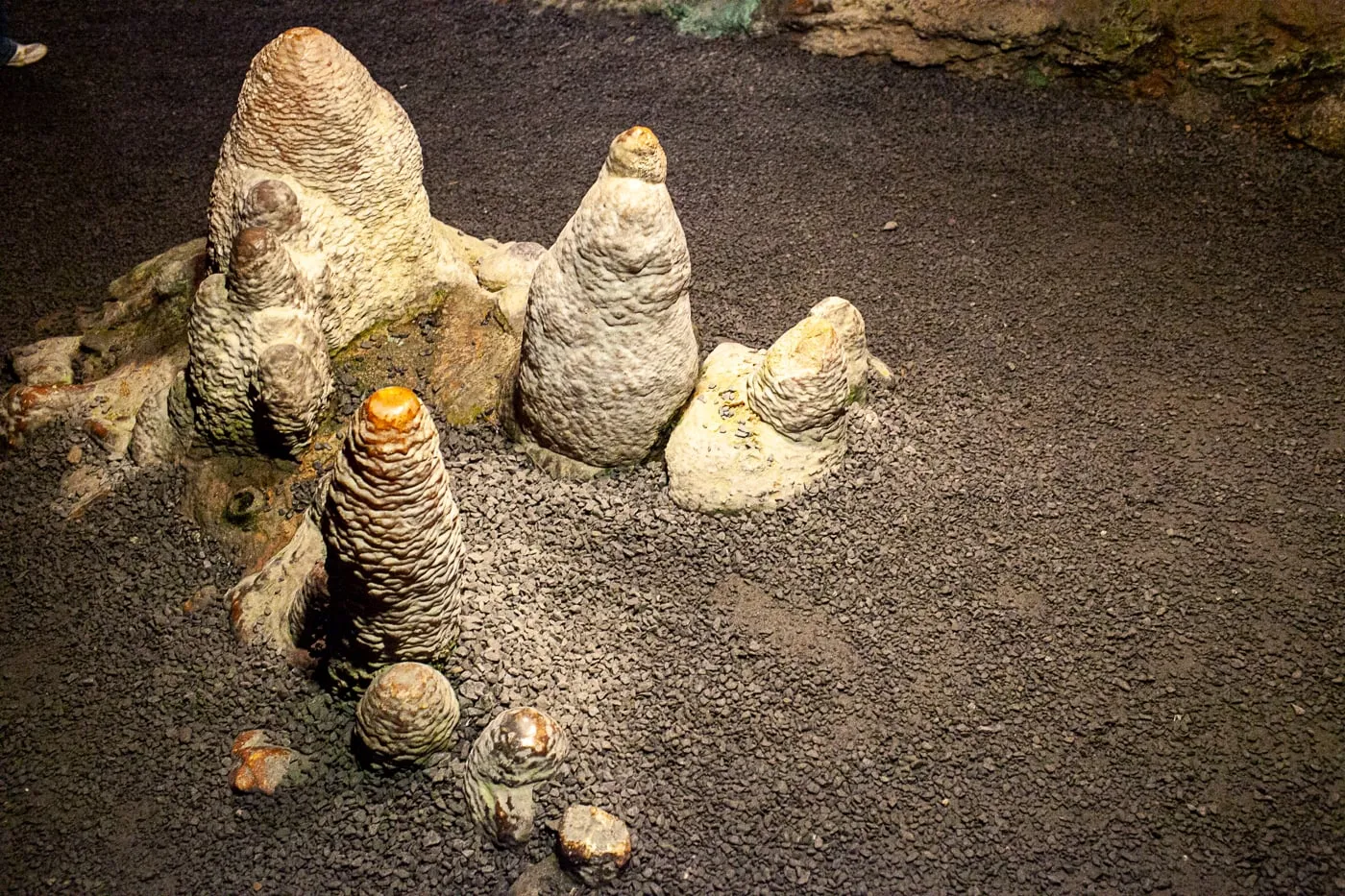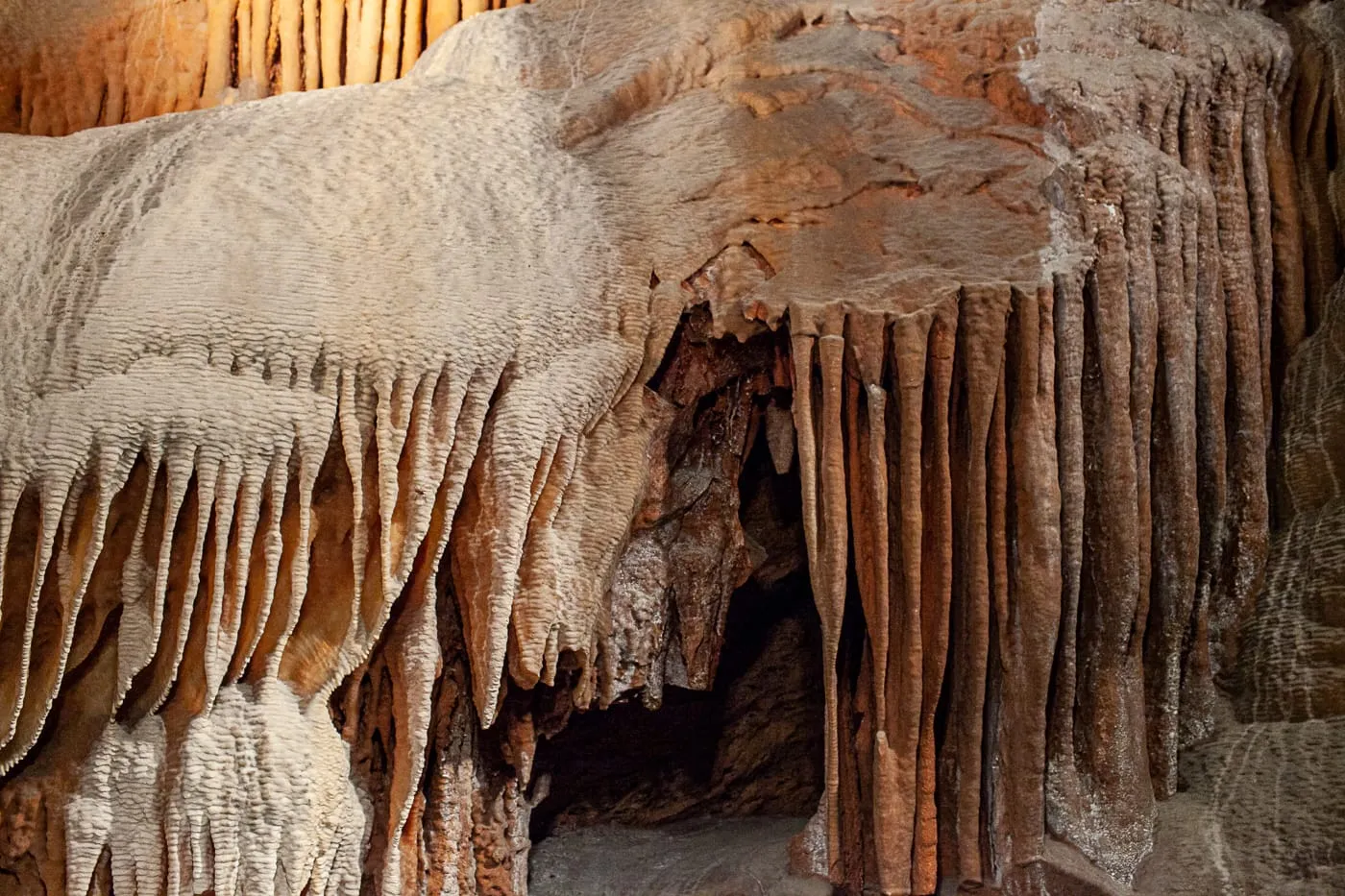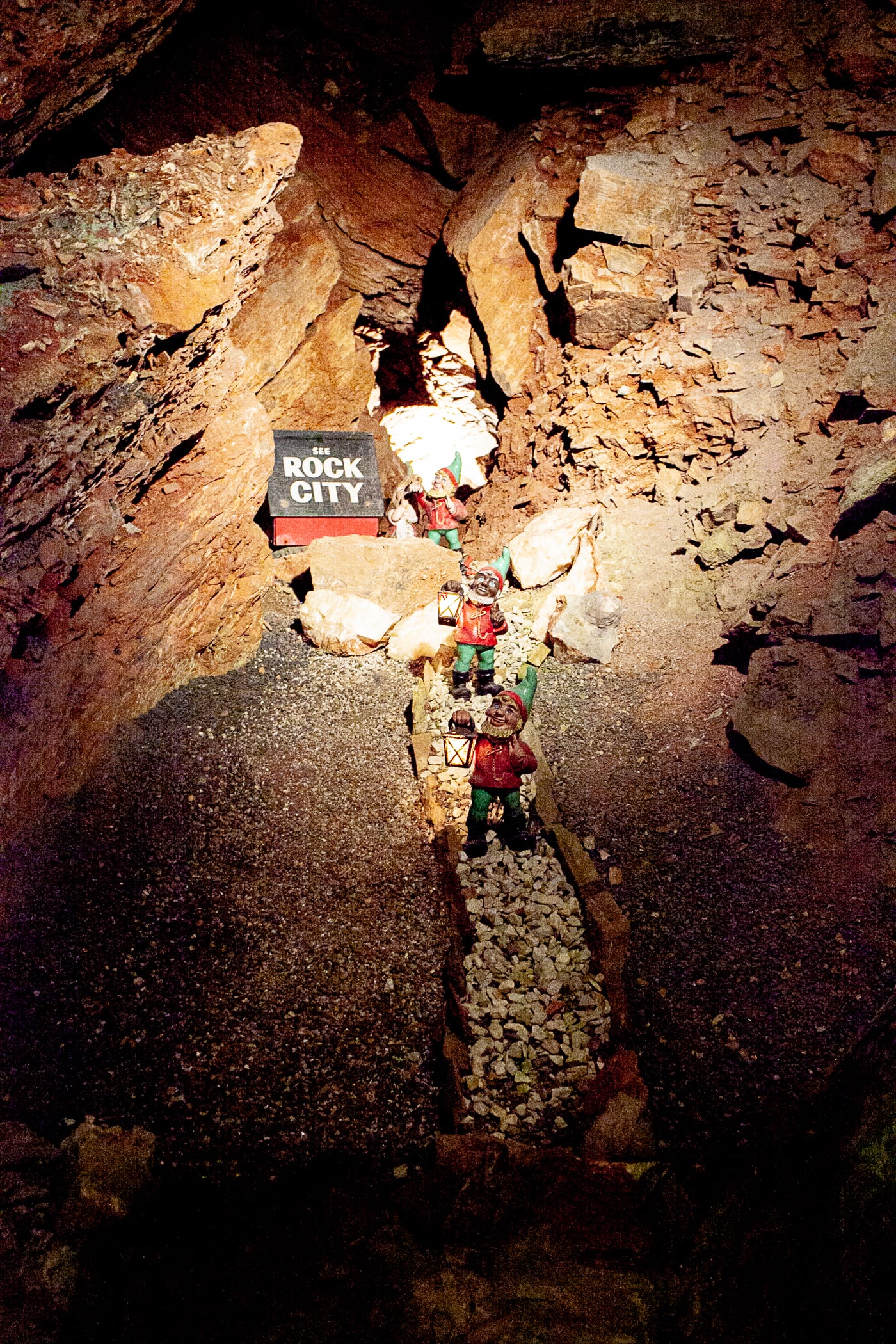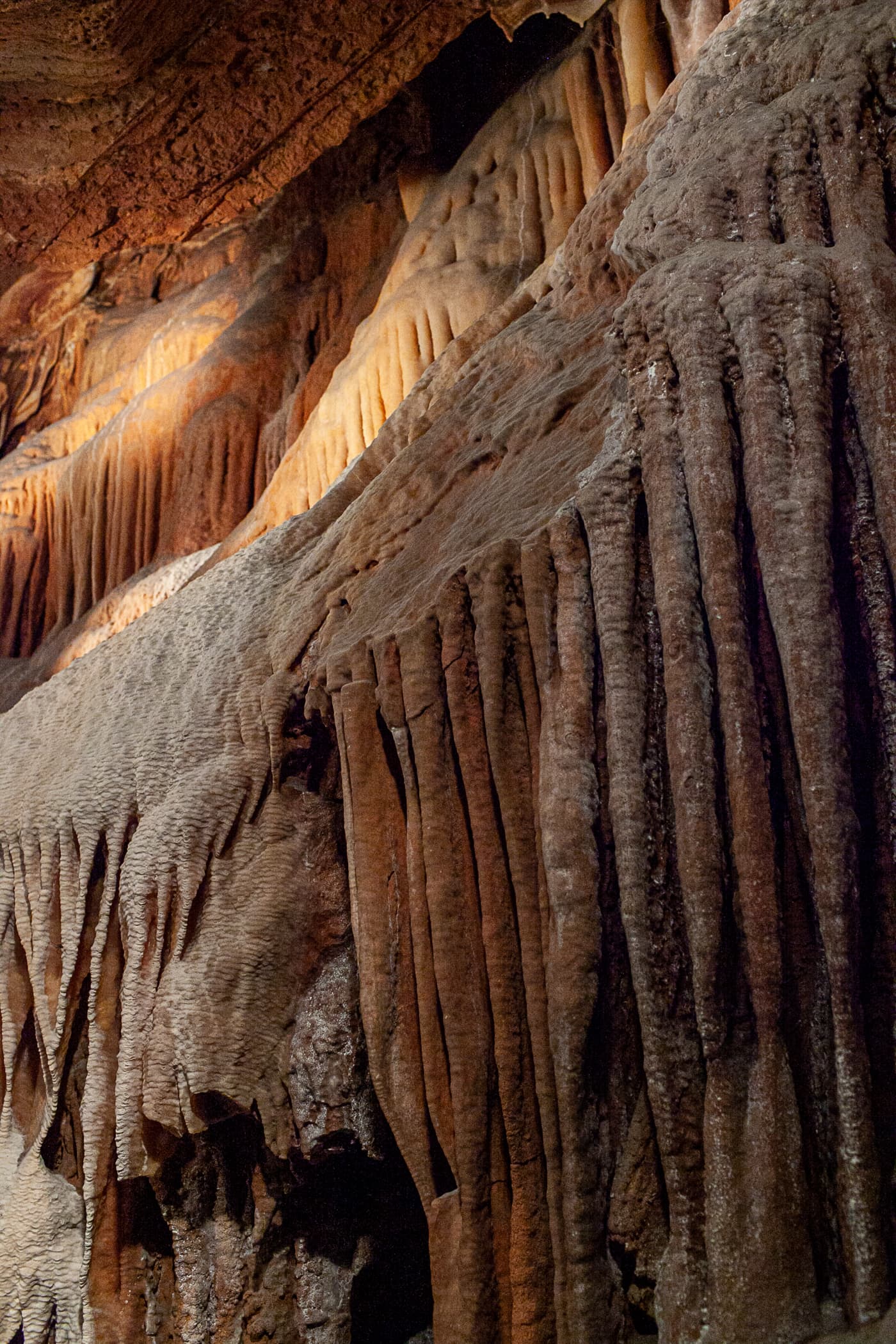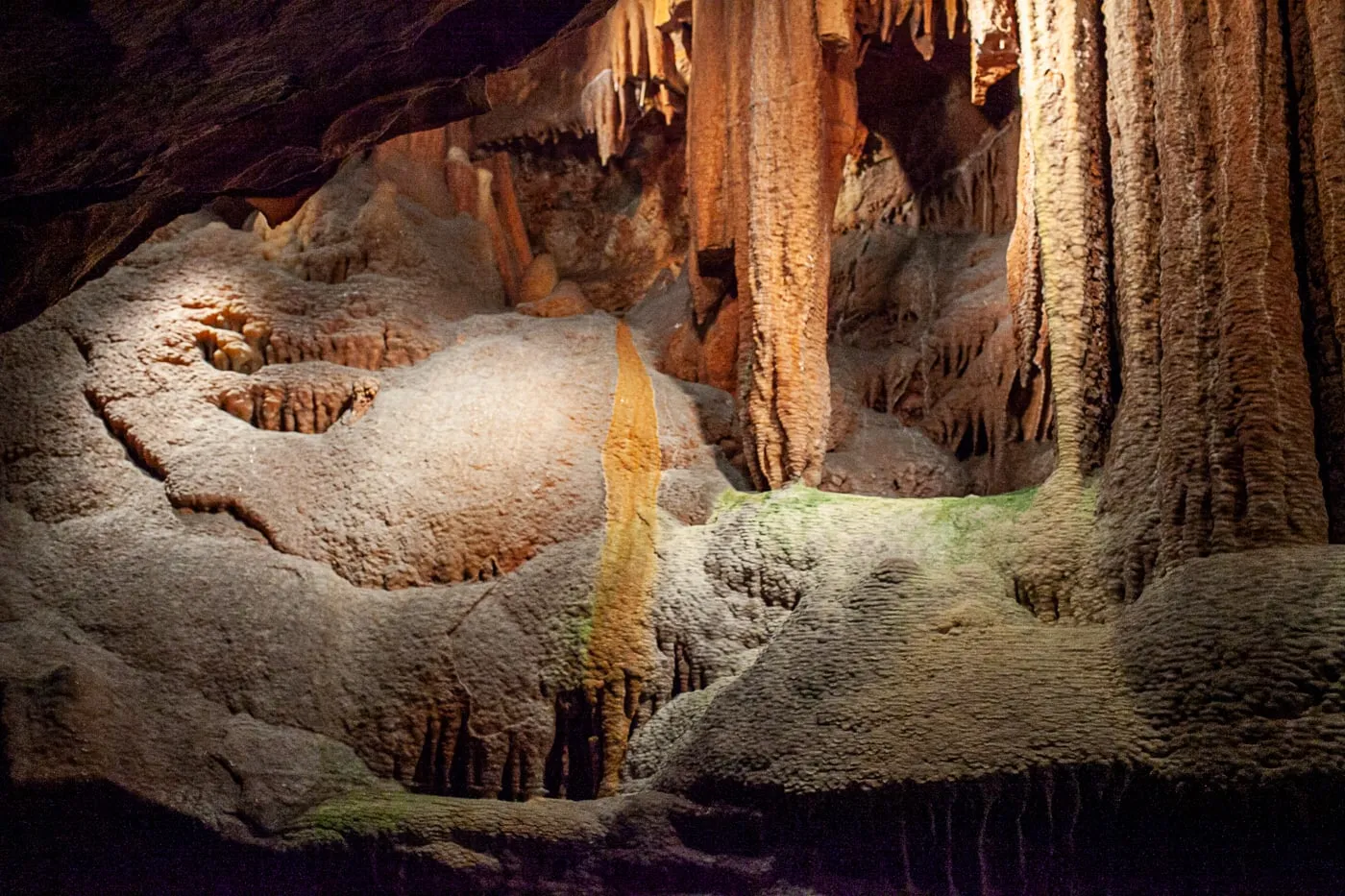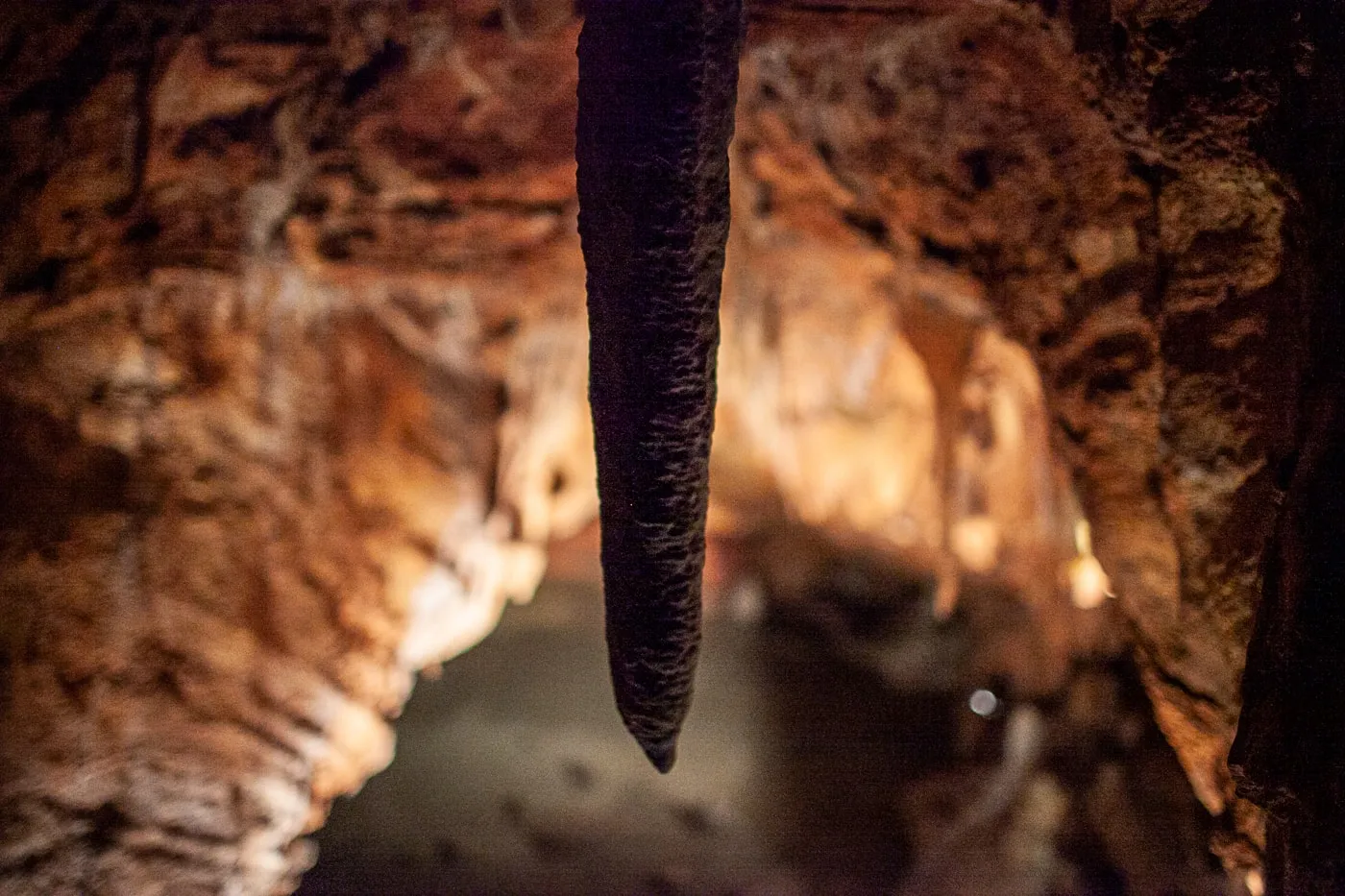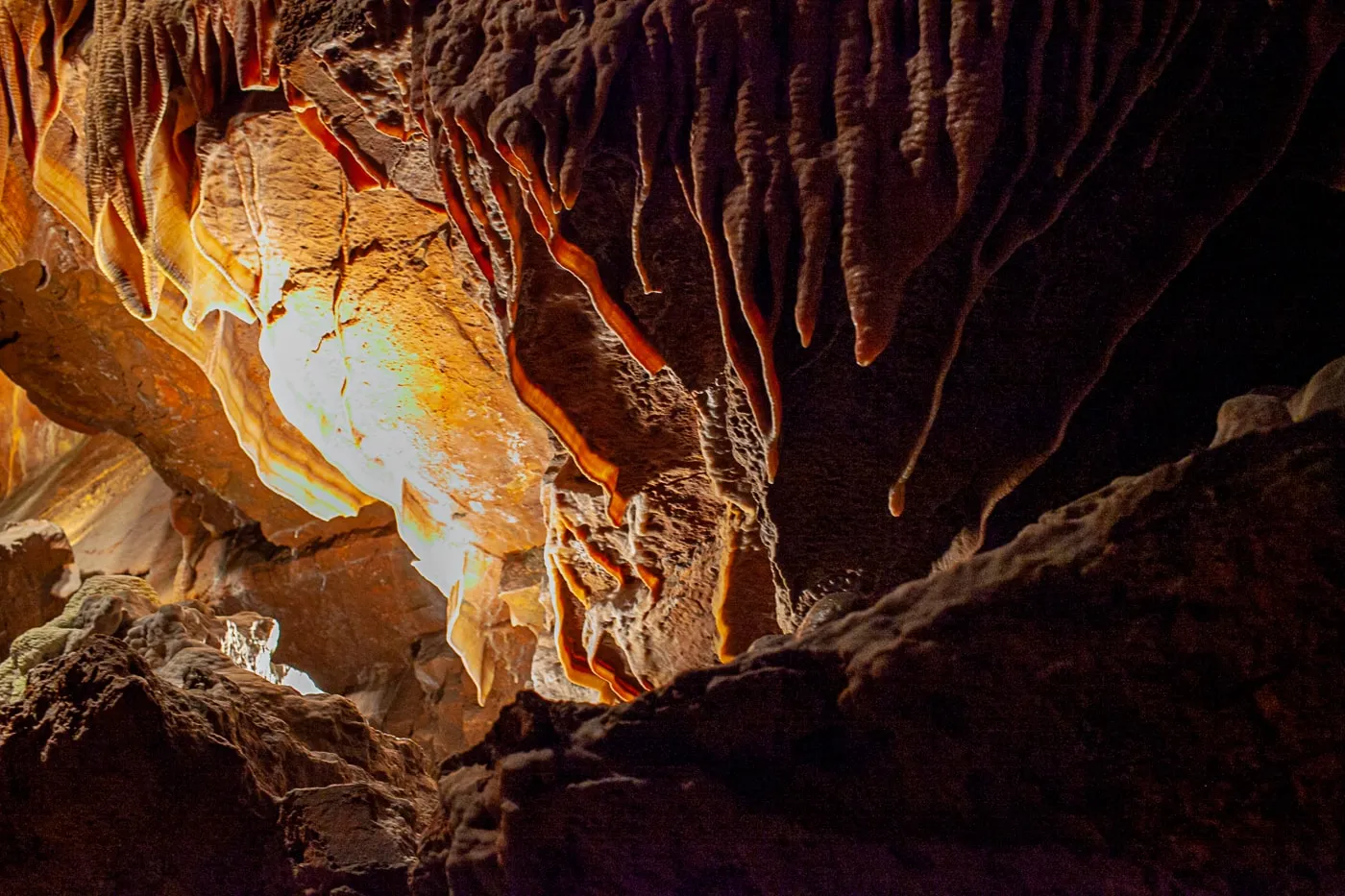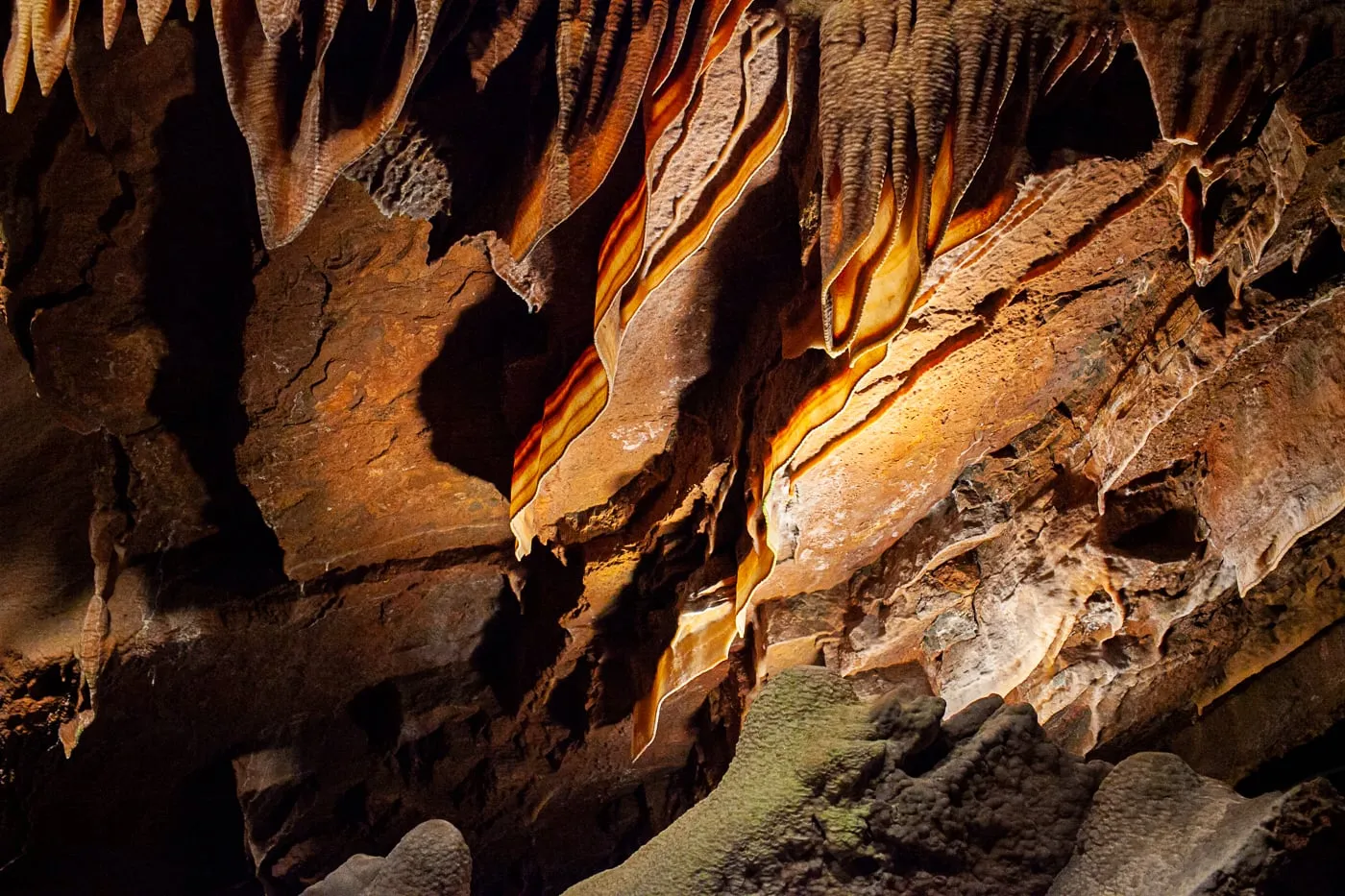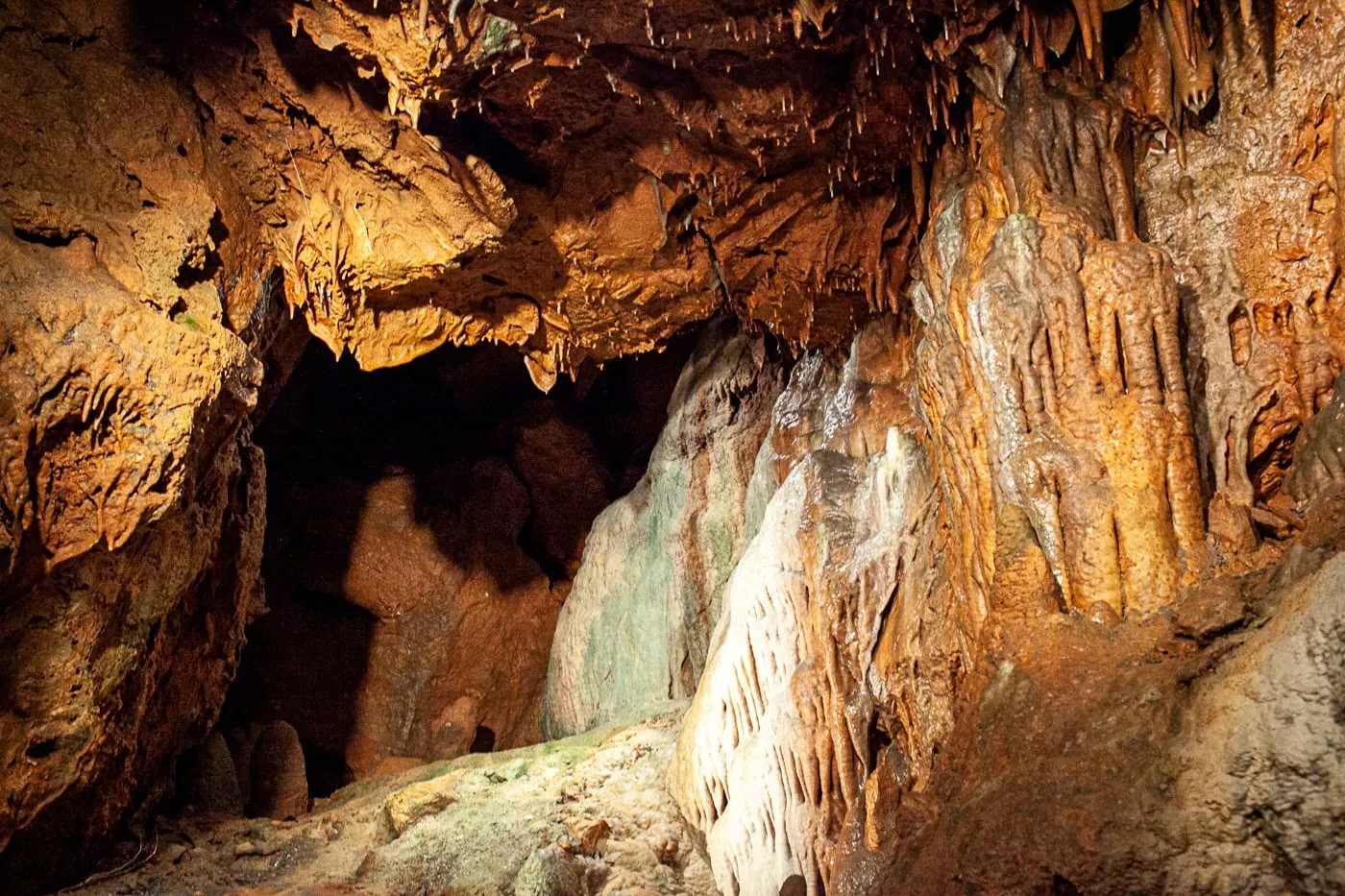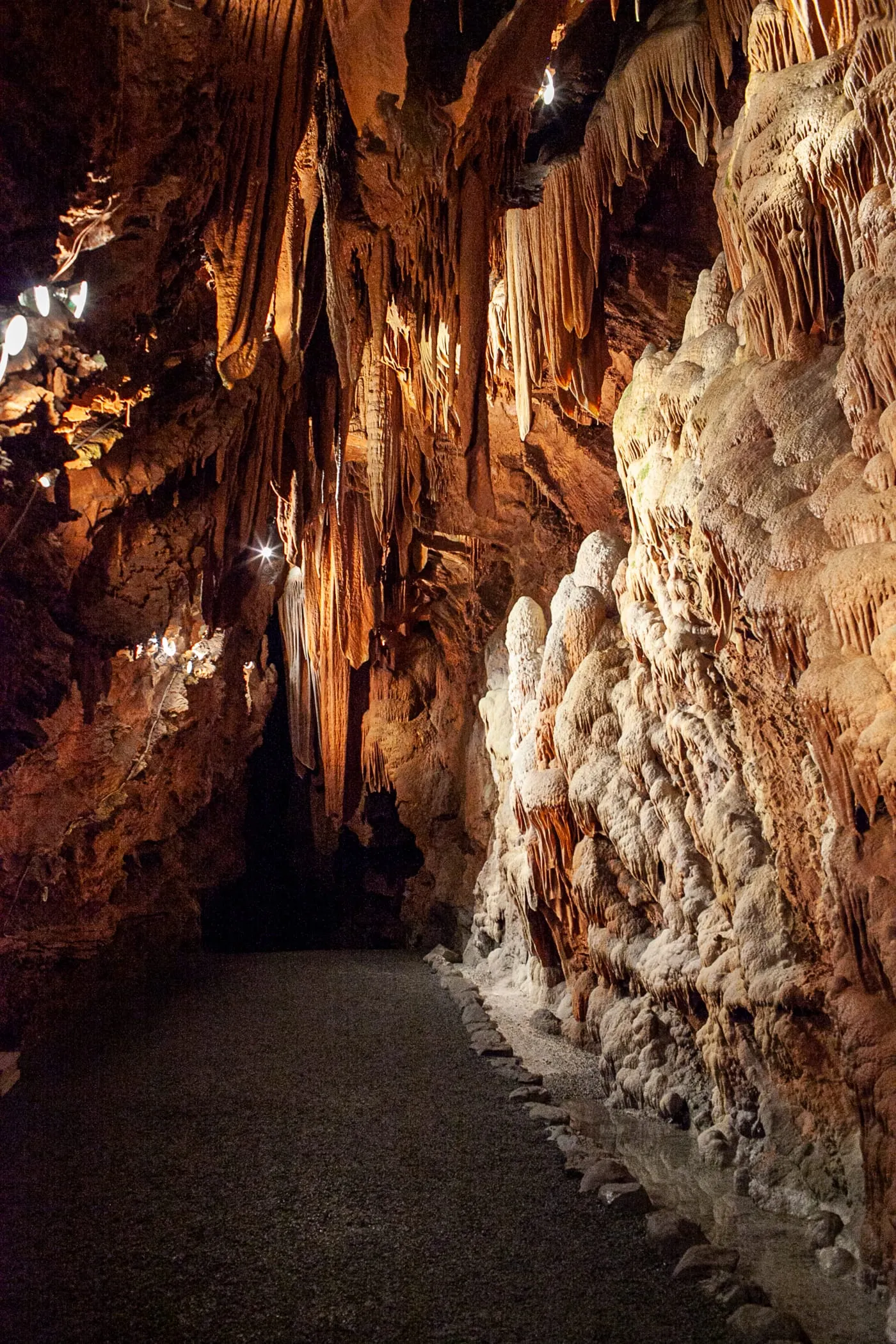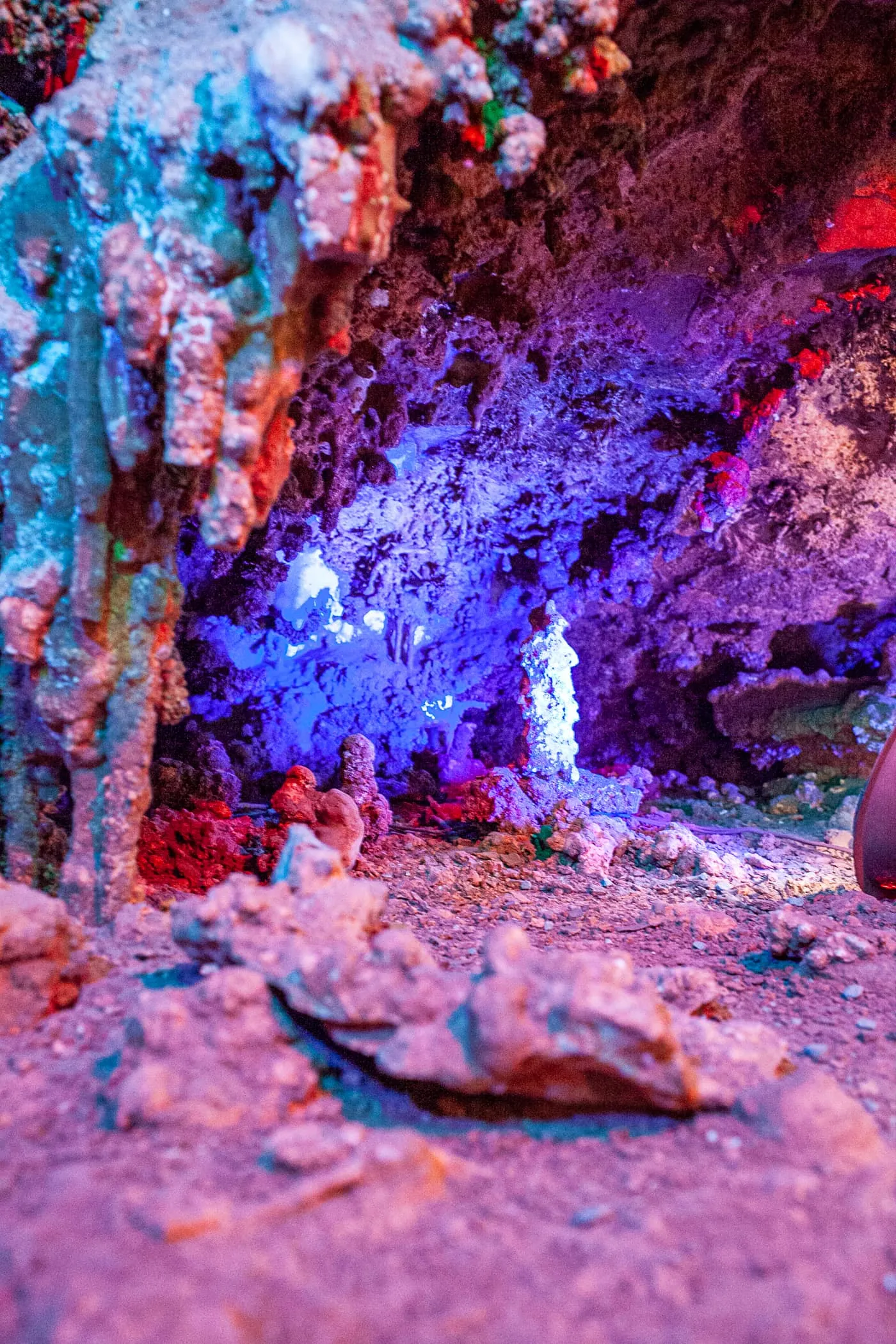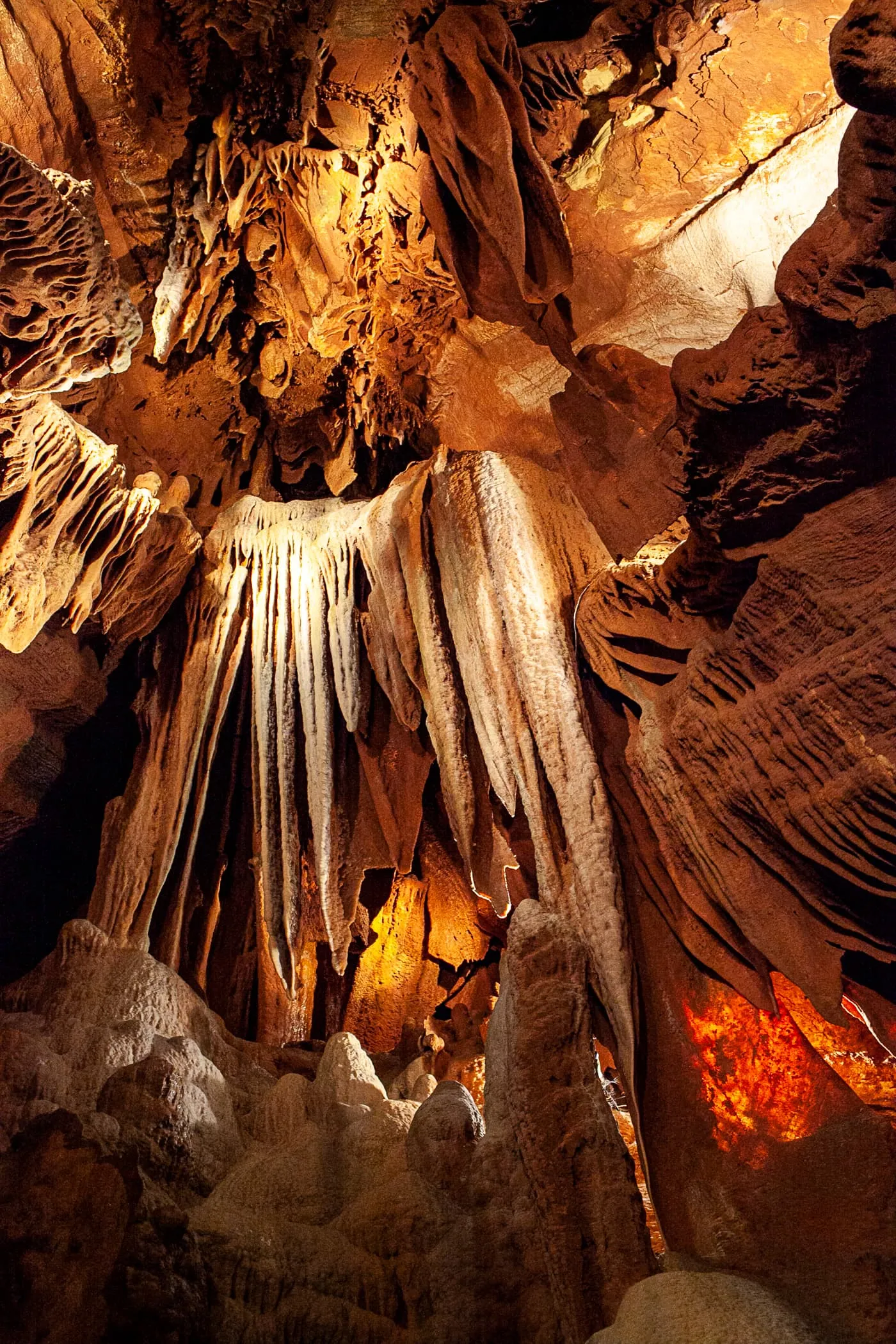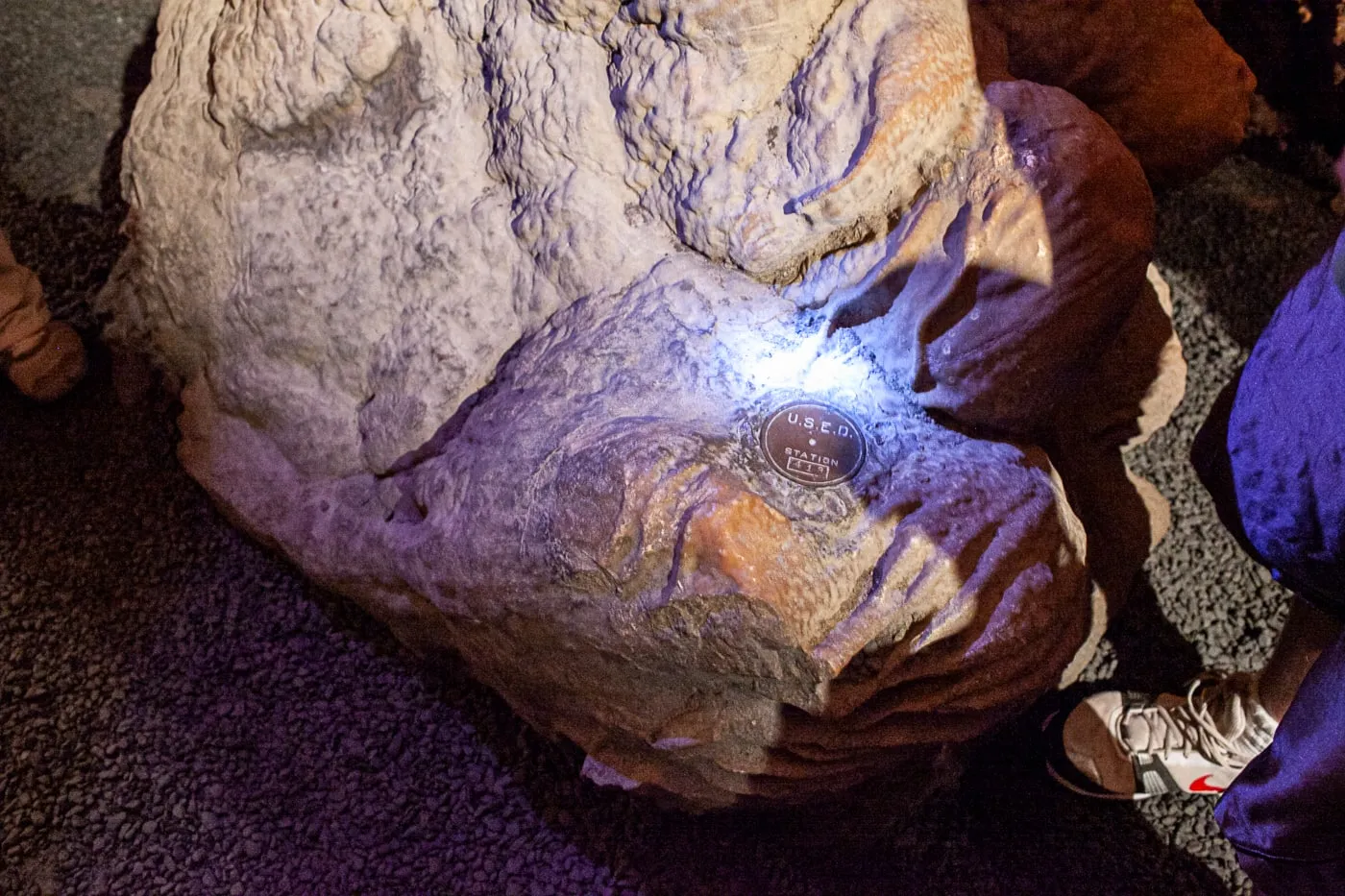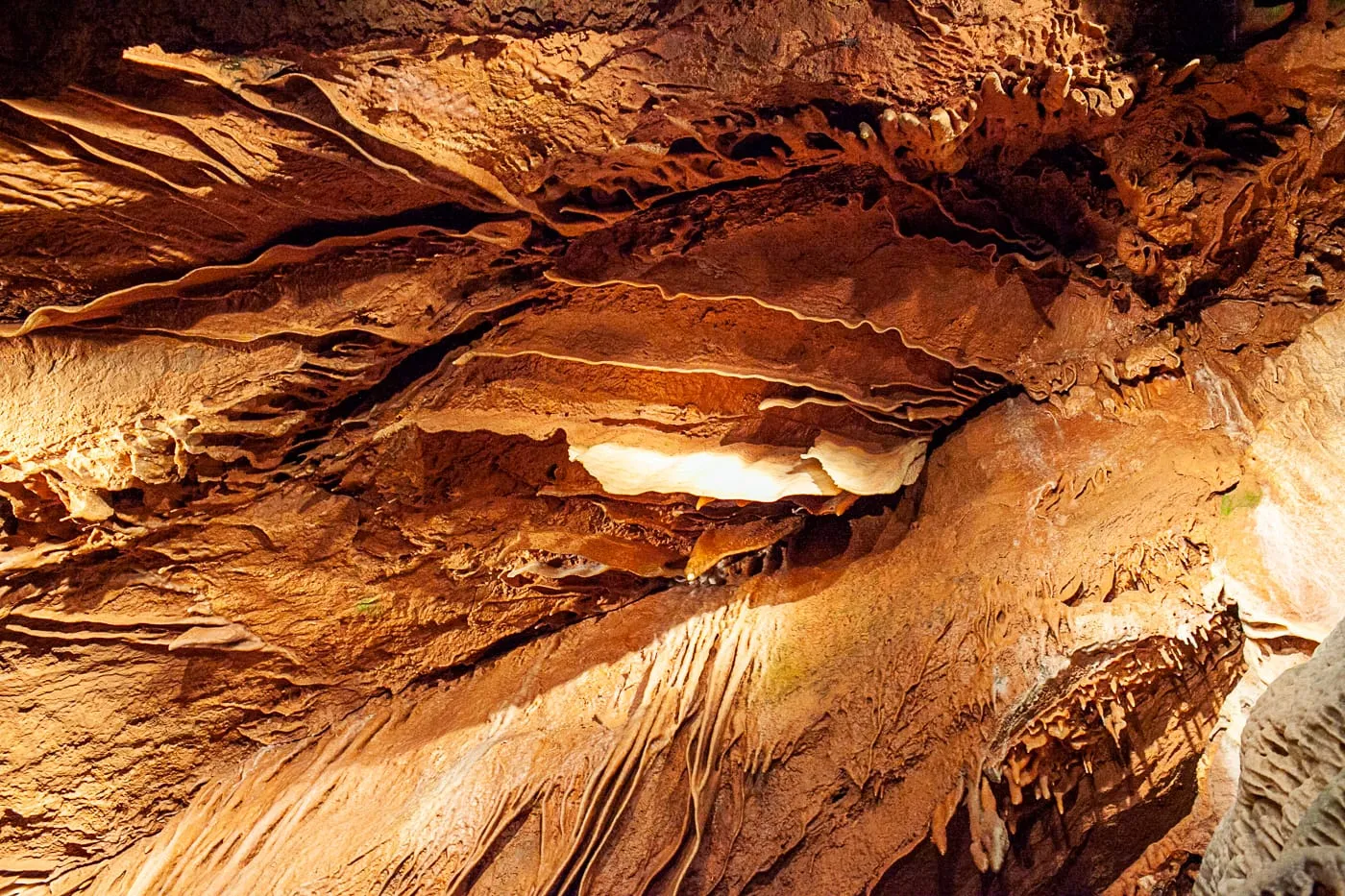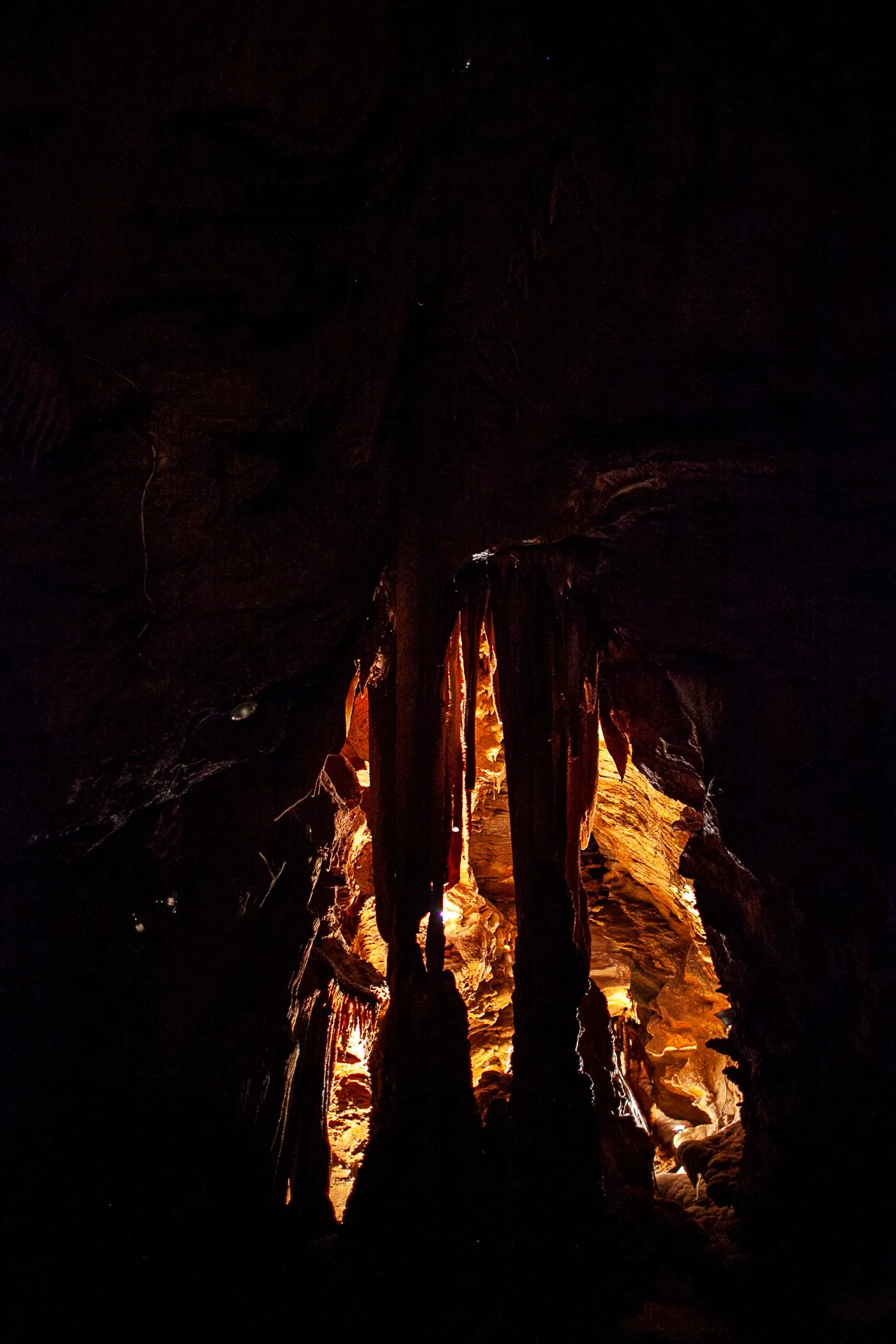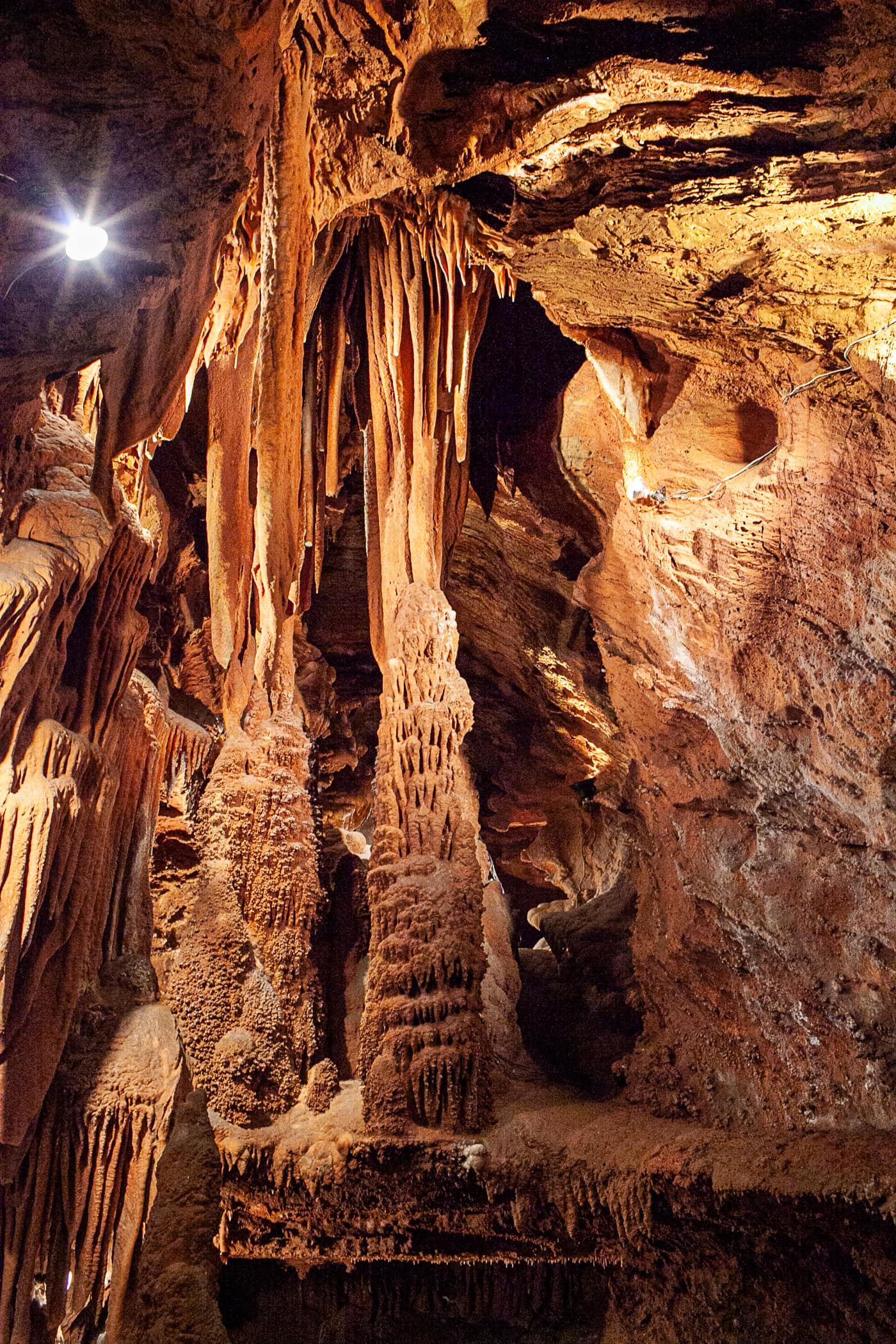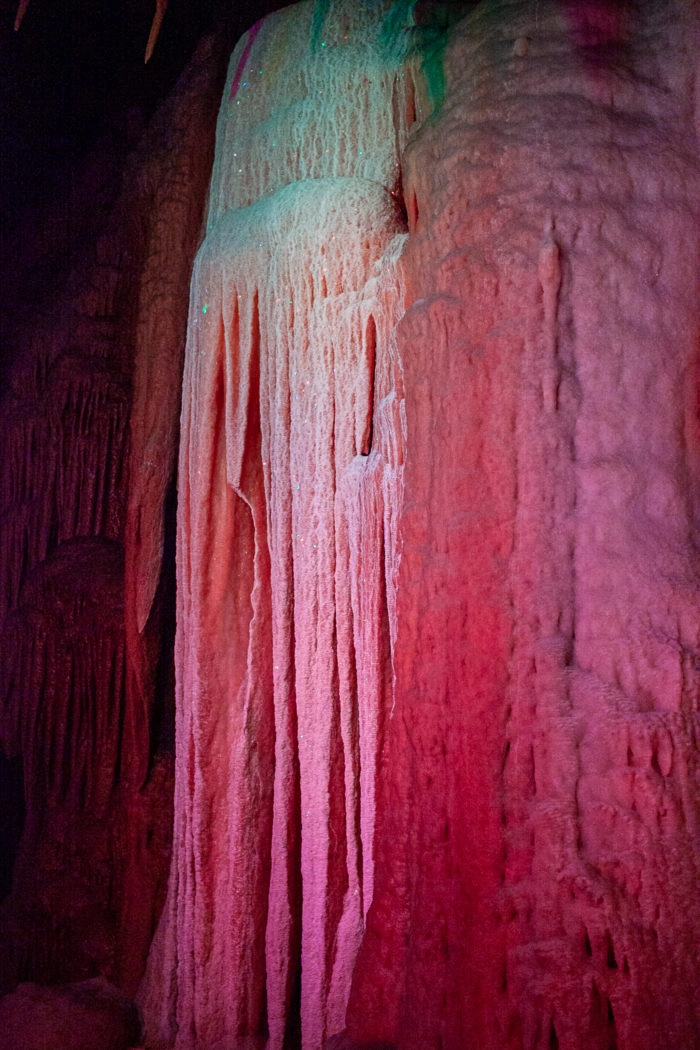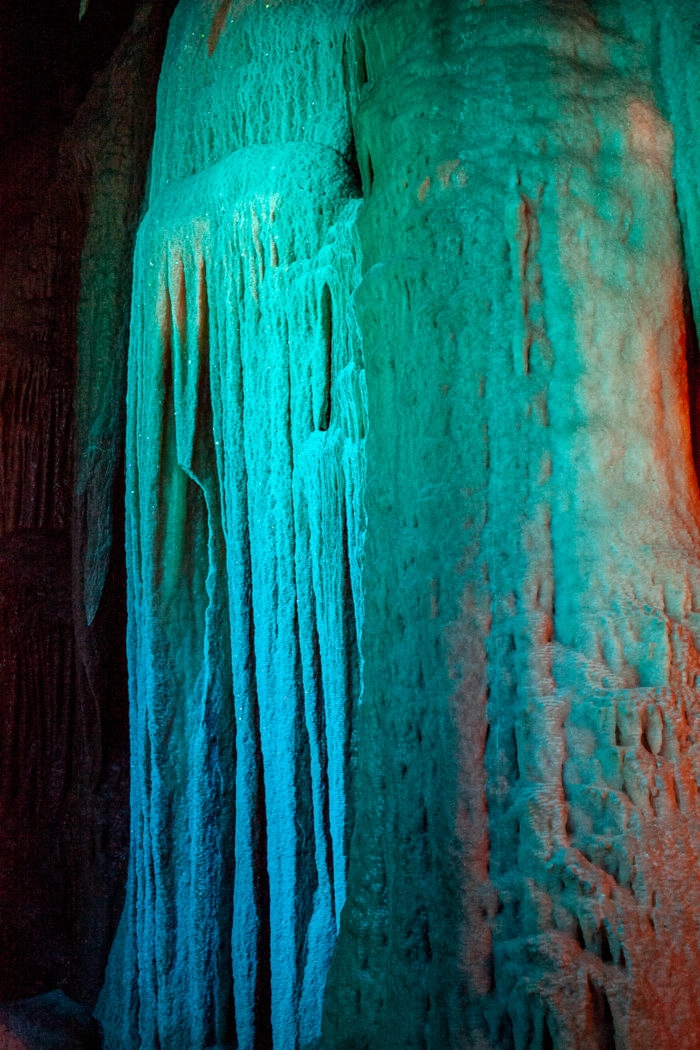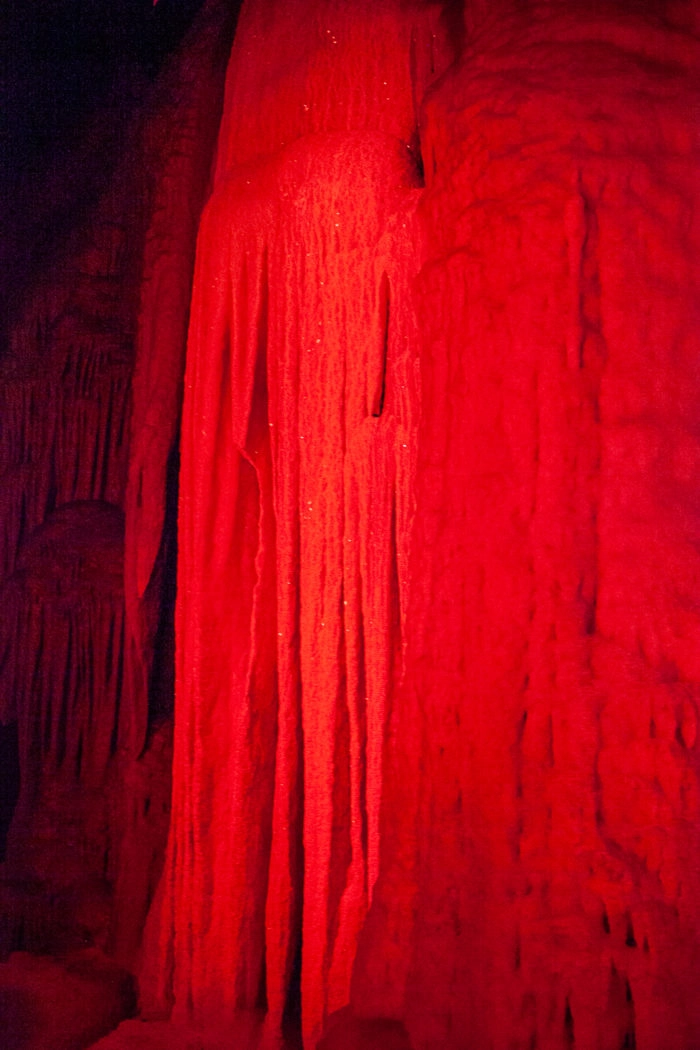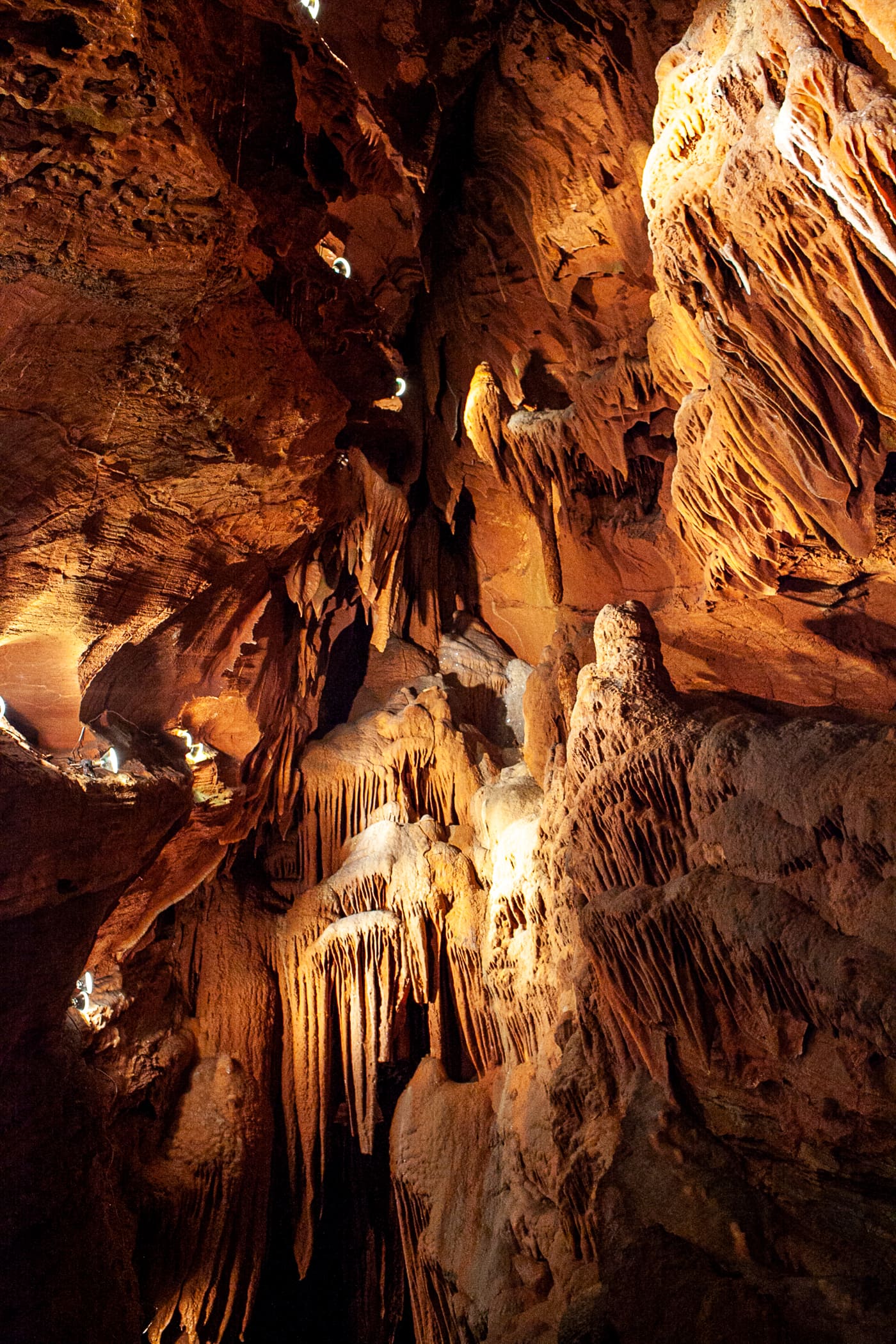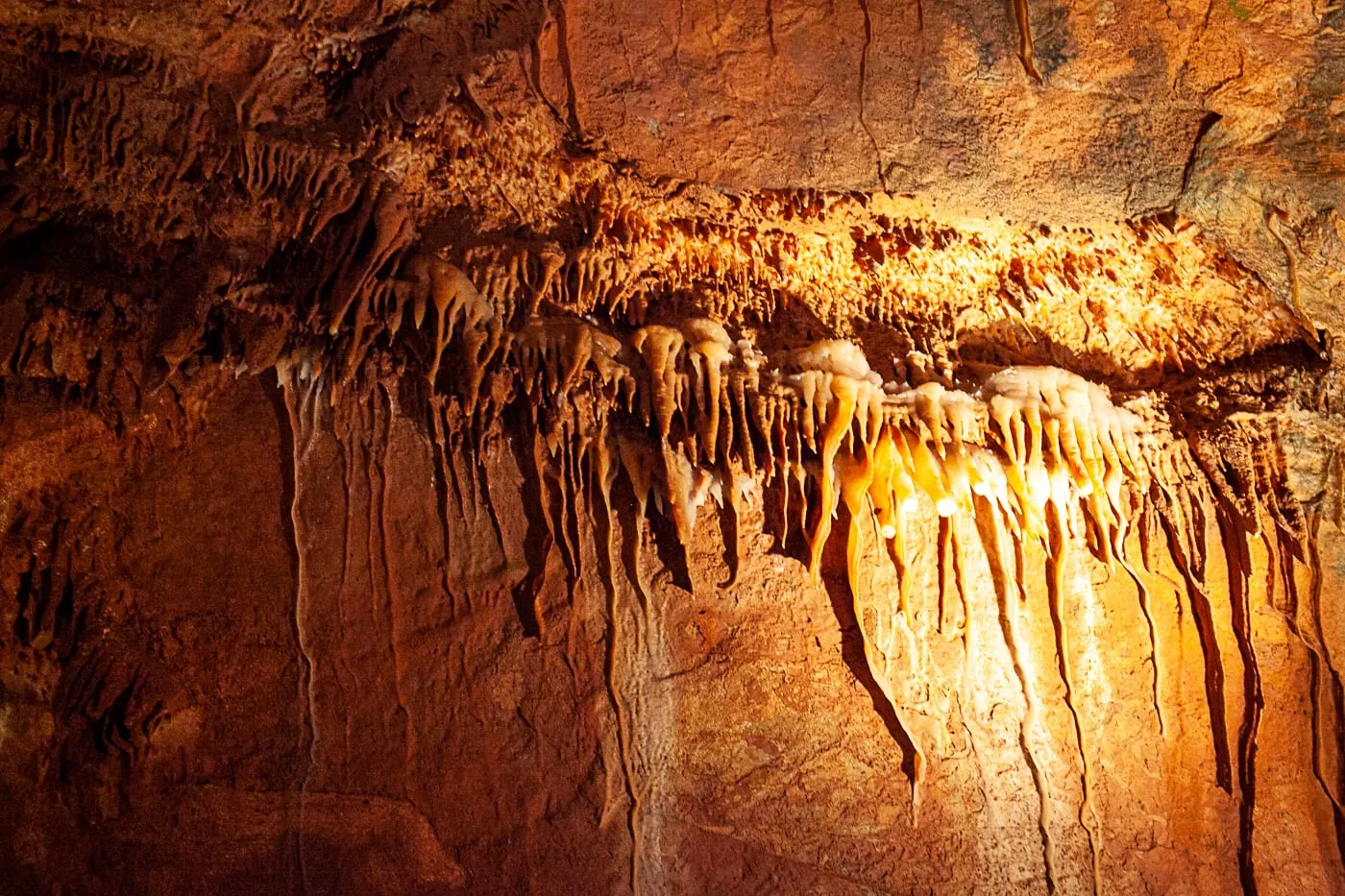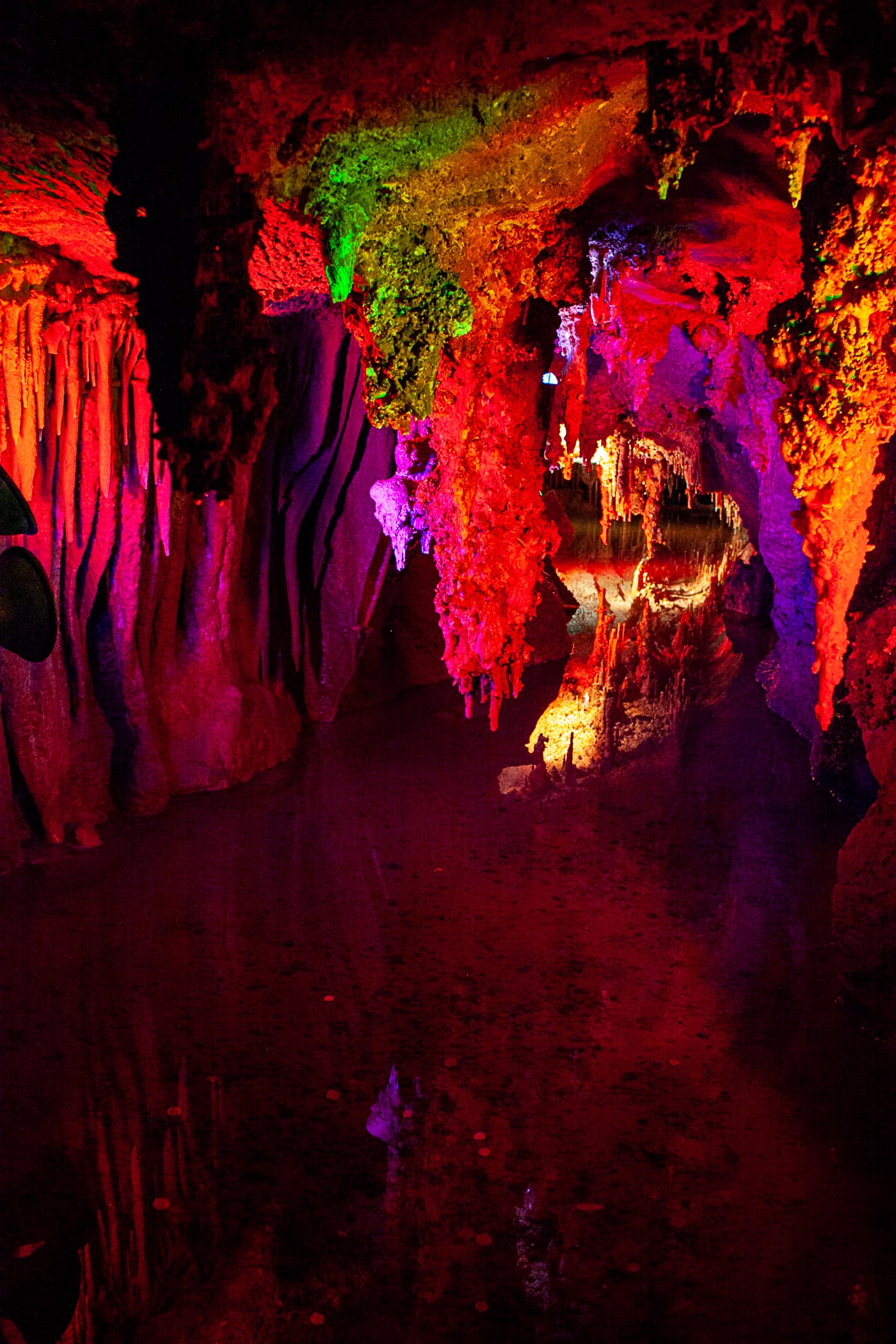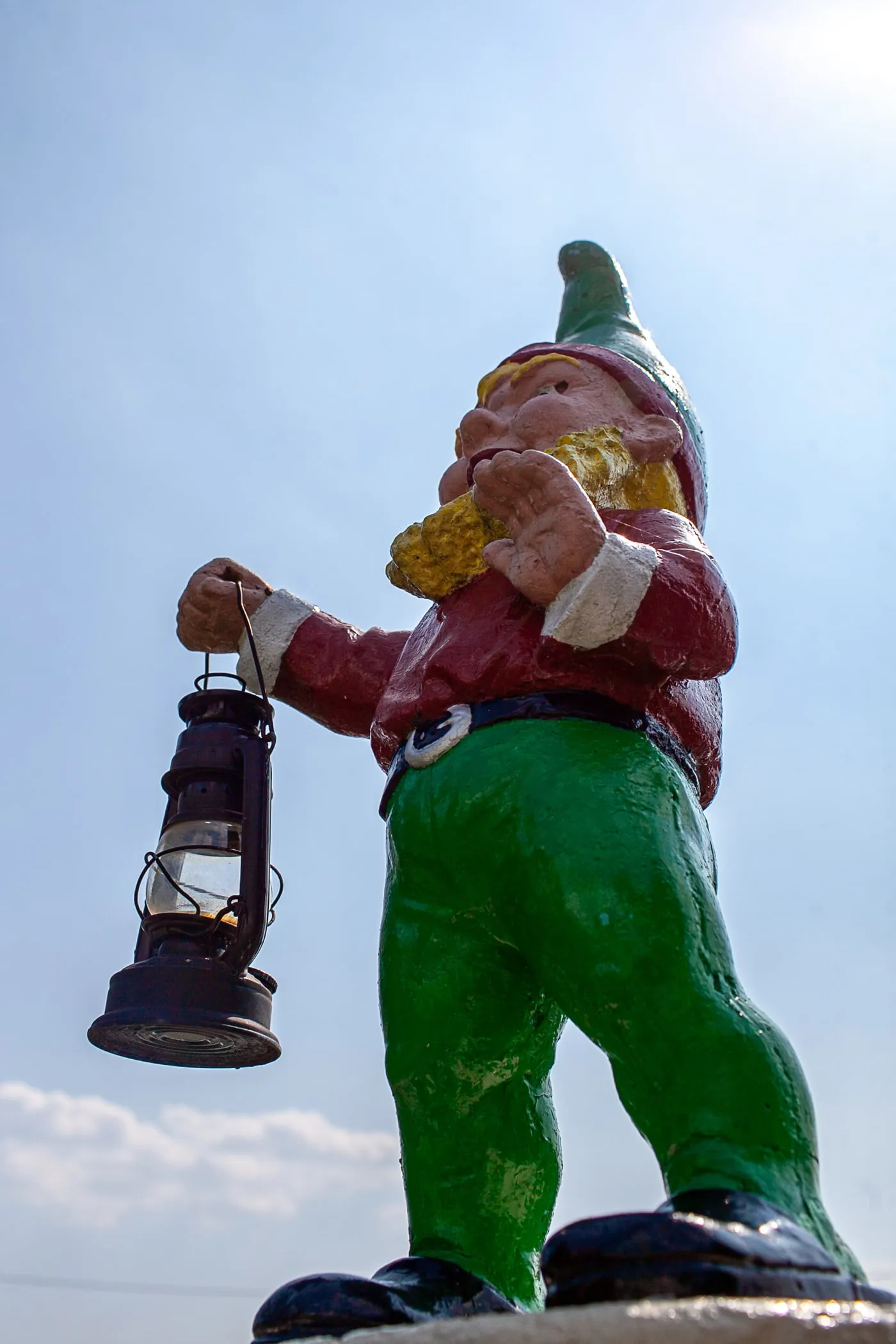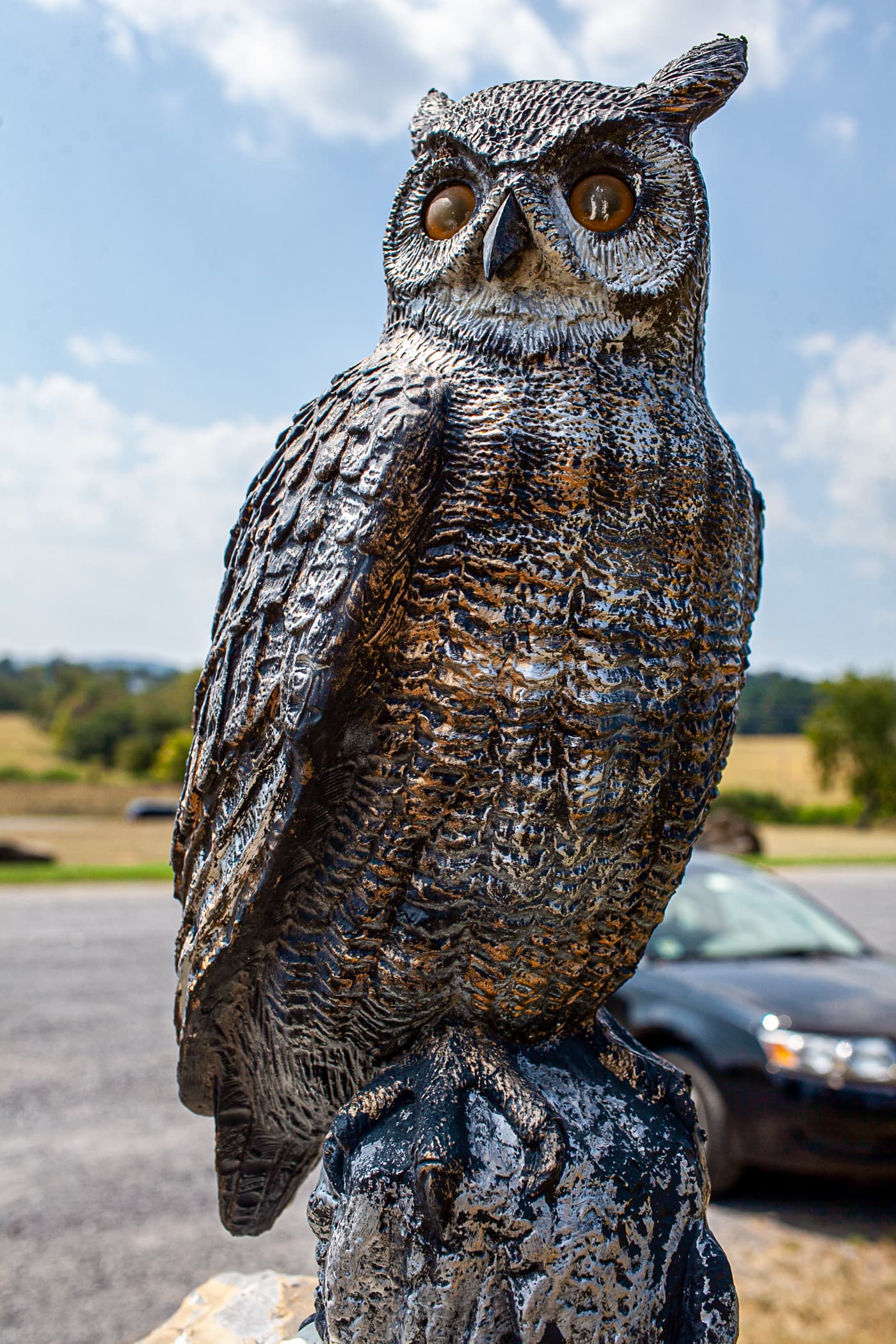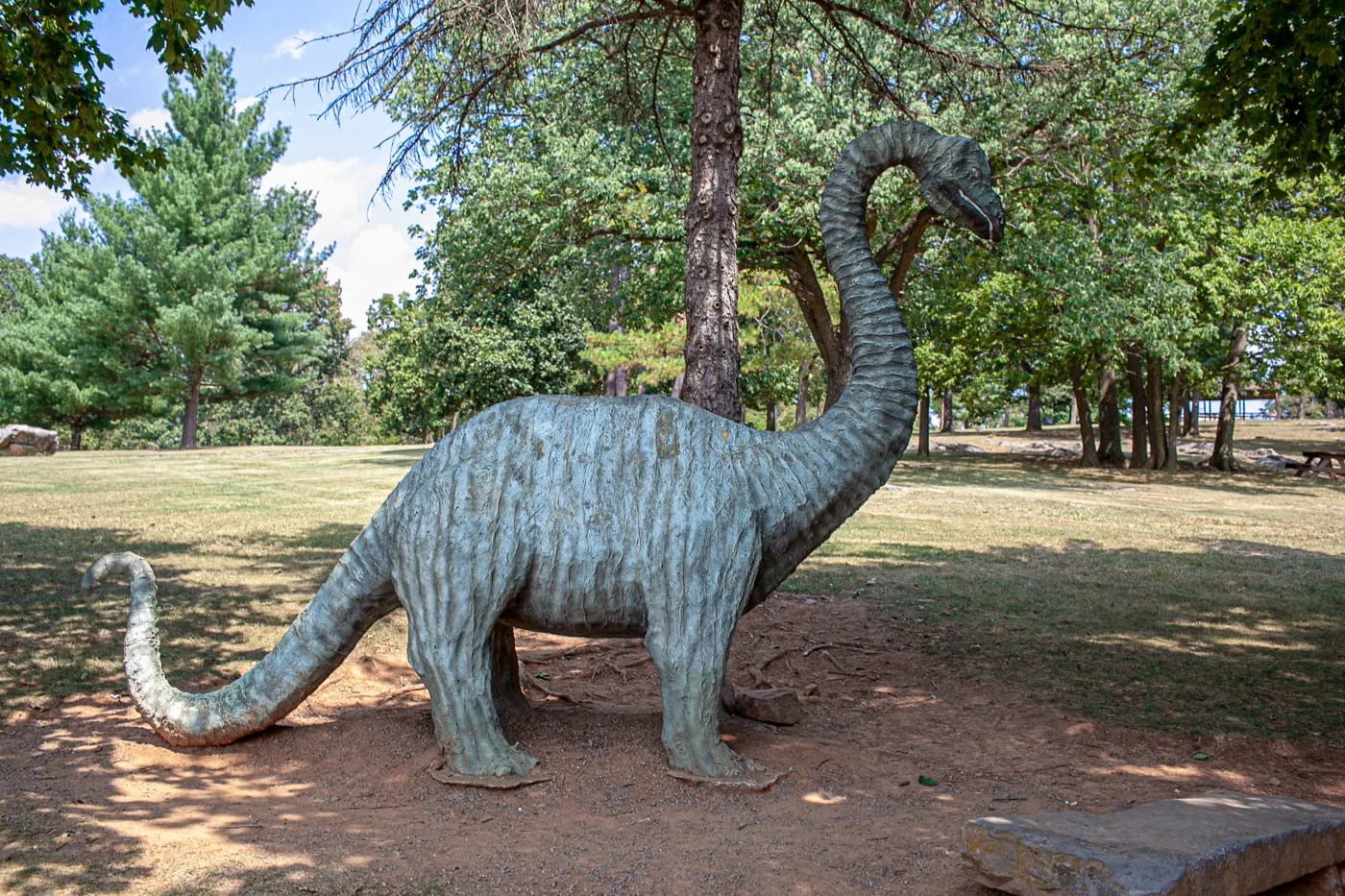 While in the area check out some of these other Virginia roadside attractions: the giant roller skate, a big frying pan, and the Roanoke muffler man.
---
Shenandoah Caverns
Address: 261 Caverns Rd, Quicksburg, VA
Hours: 9am-4pm (All Weekdays and Weekends Labor Day to Memorial Day), 9am-5pm (Weekends Memorial Day to Labor Day)
Cost: $28 (Adults), $25 (Seniors), $14 (Children 6-12), Free (Children 5 and under)
See their website for up-to-date-information.
---
Pin this Virginia roadside attraction: