This Roadside Attraction
The Fremont Troll, Troll Ave N, Seattle, WA 98103
Get Directions
We all know the story. Once upon a time three goats try to cross a bridge in search of more food. Each encounters a giant bridge troll who refuses to let each pass but is tricked into letting them go as each tells his of his bigger, older brother to come.
Most know this as just a story, a fairy tale, a tall legend told throughout the years that couldn't possibly be true. But the residents of Fremont know that such a mythical bridge troll most certainly exists.
In 1989 the Fremont Arts Council held a contest to select an idea for an art project to occupy the space under the Aurora Bridge. Disillusioned by the idea of the space becoming a waste dump, they wanted to do something different and more imaginative. After five projects were picked, the community voted and the bridge troll received overwhelming support.
The Fremont Troll was a collaboration by artists Steve Badanes, Will Martin, Donna Walter, and Ross Whitehead and is an amazing 2-ton, 18-foot creature made from rebar steel, wire and 2 tons of ferroconcrete.
One shining eye watches for visitors and billy goats alike and in one hand he clutches an actual Volkswagen Beetle.
But don't worry, unlike the troll from the myth this one seems friendlier: visitors are encouraged to climb up him and around him and get your photo taken with him. But, just to be safe, I wouldn't bring any goats by.
I have to admit, the Fremont bridge troll was one of the things I was looking forward to seeing the most when I visited Seattle! It's pretty much stuff a Silly American Adventurer's dreams are made of…
The Fremont Troll in 2013: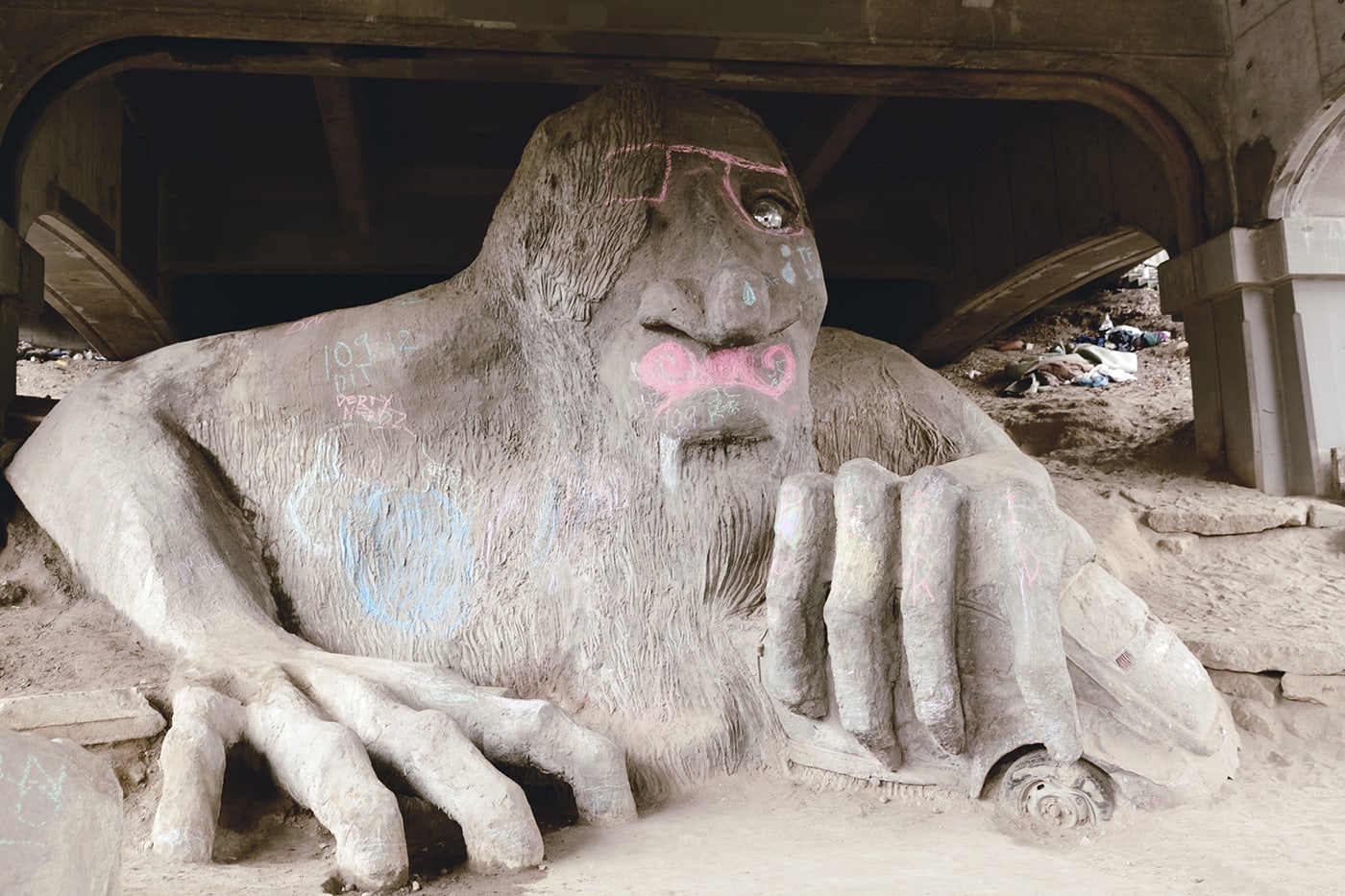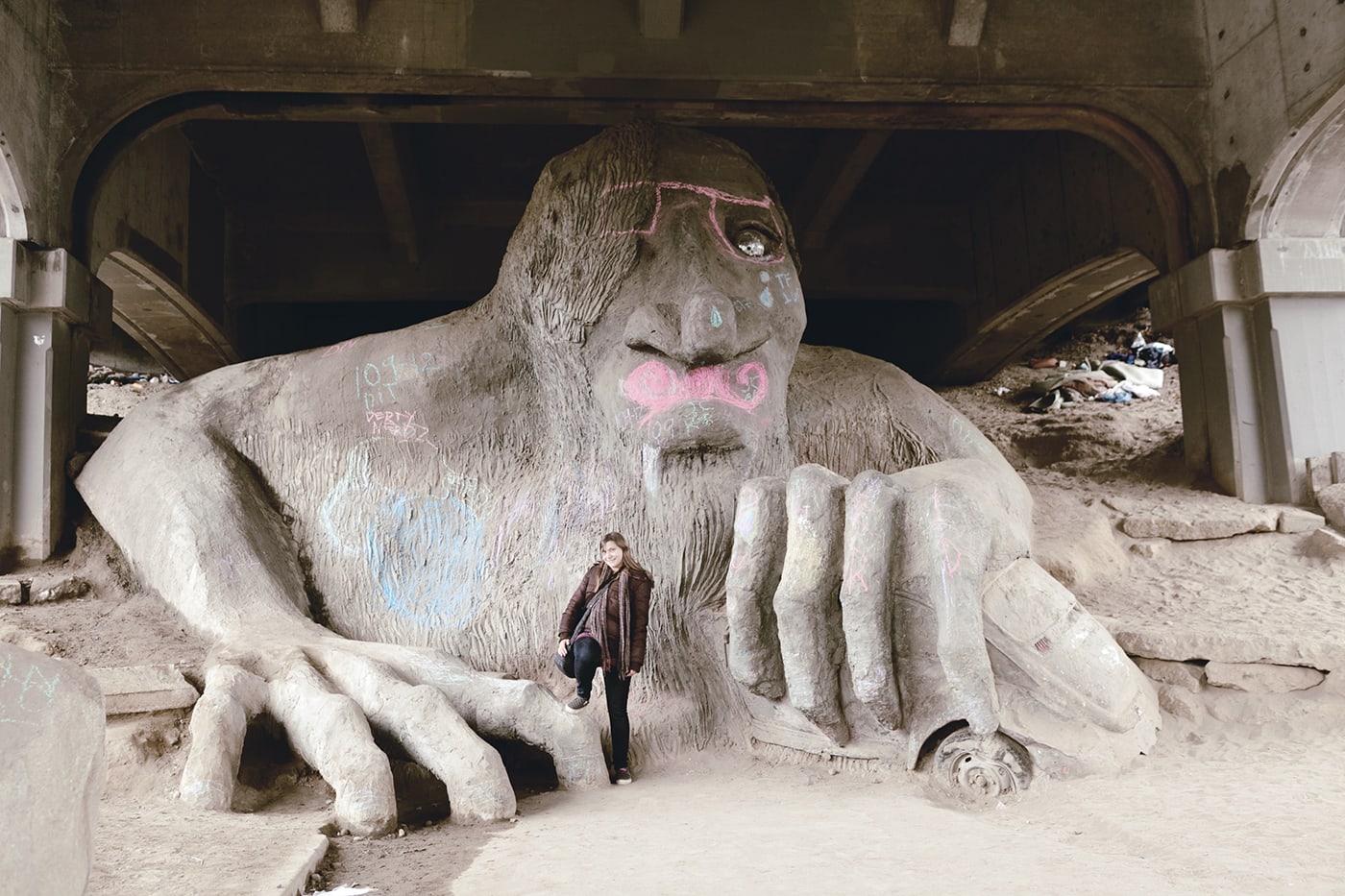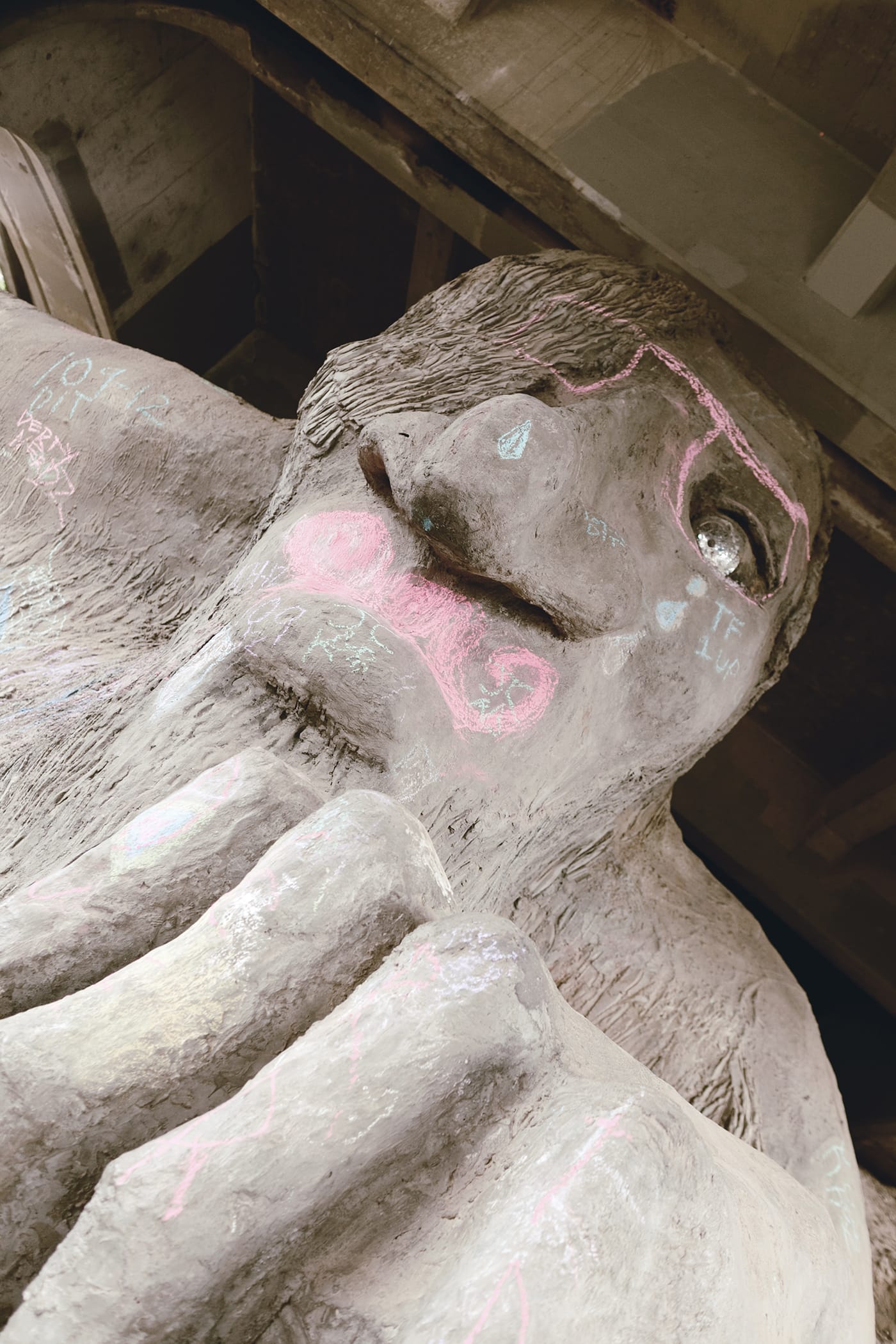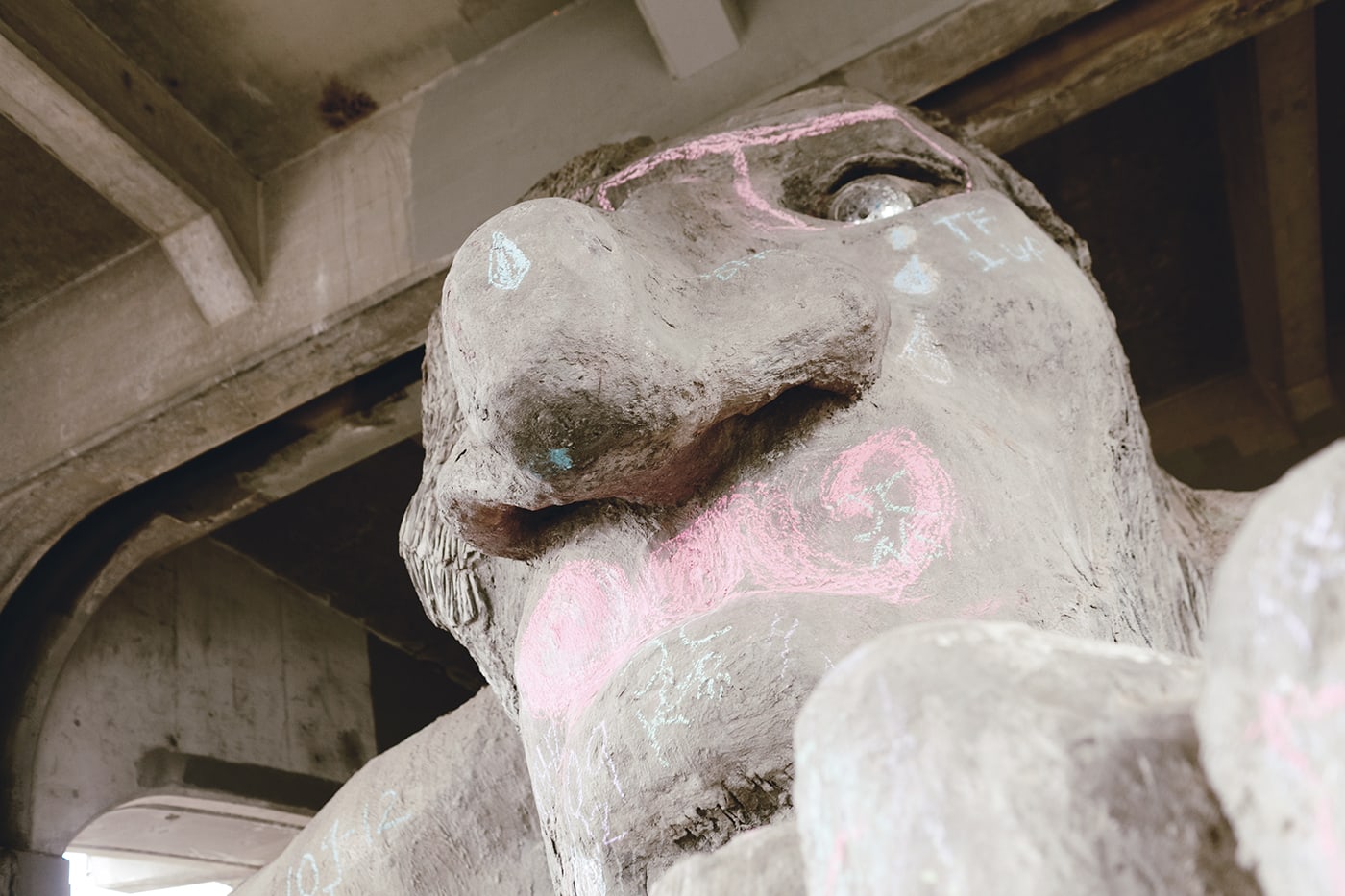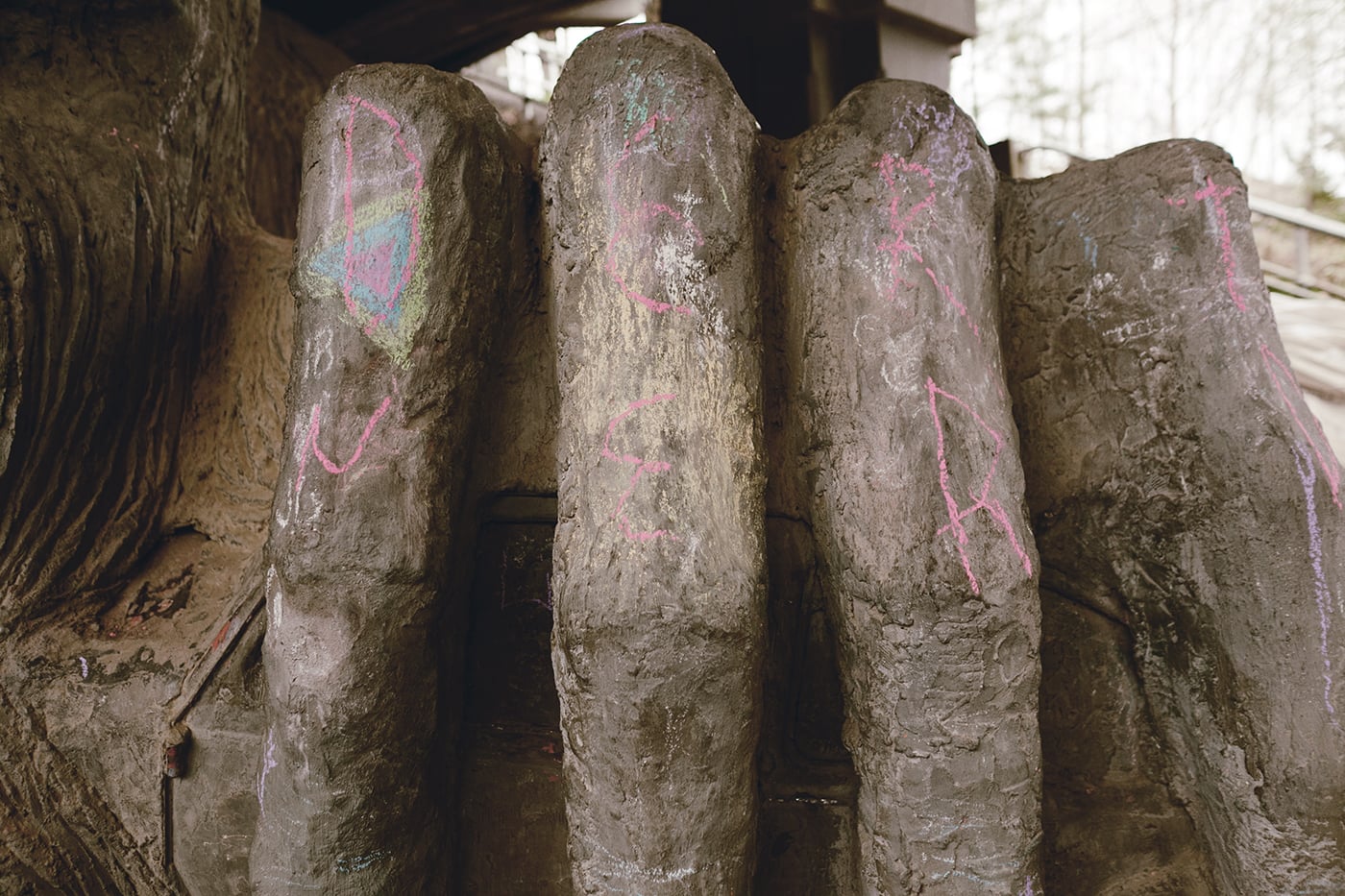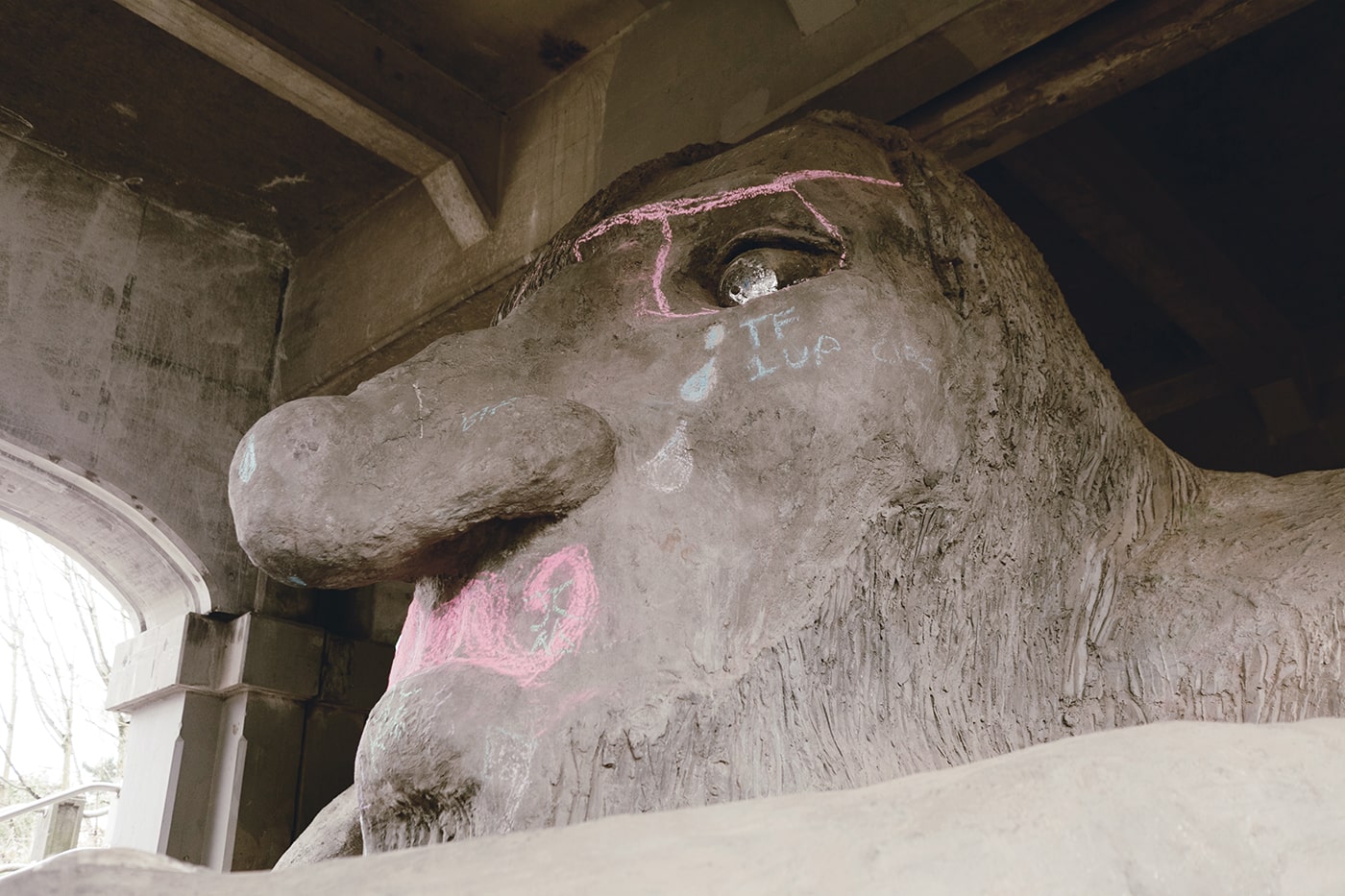 The Fremont Troll in 2009:
Date: June 29, 2009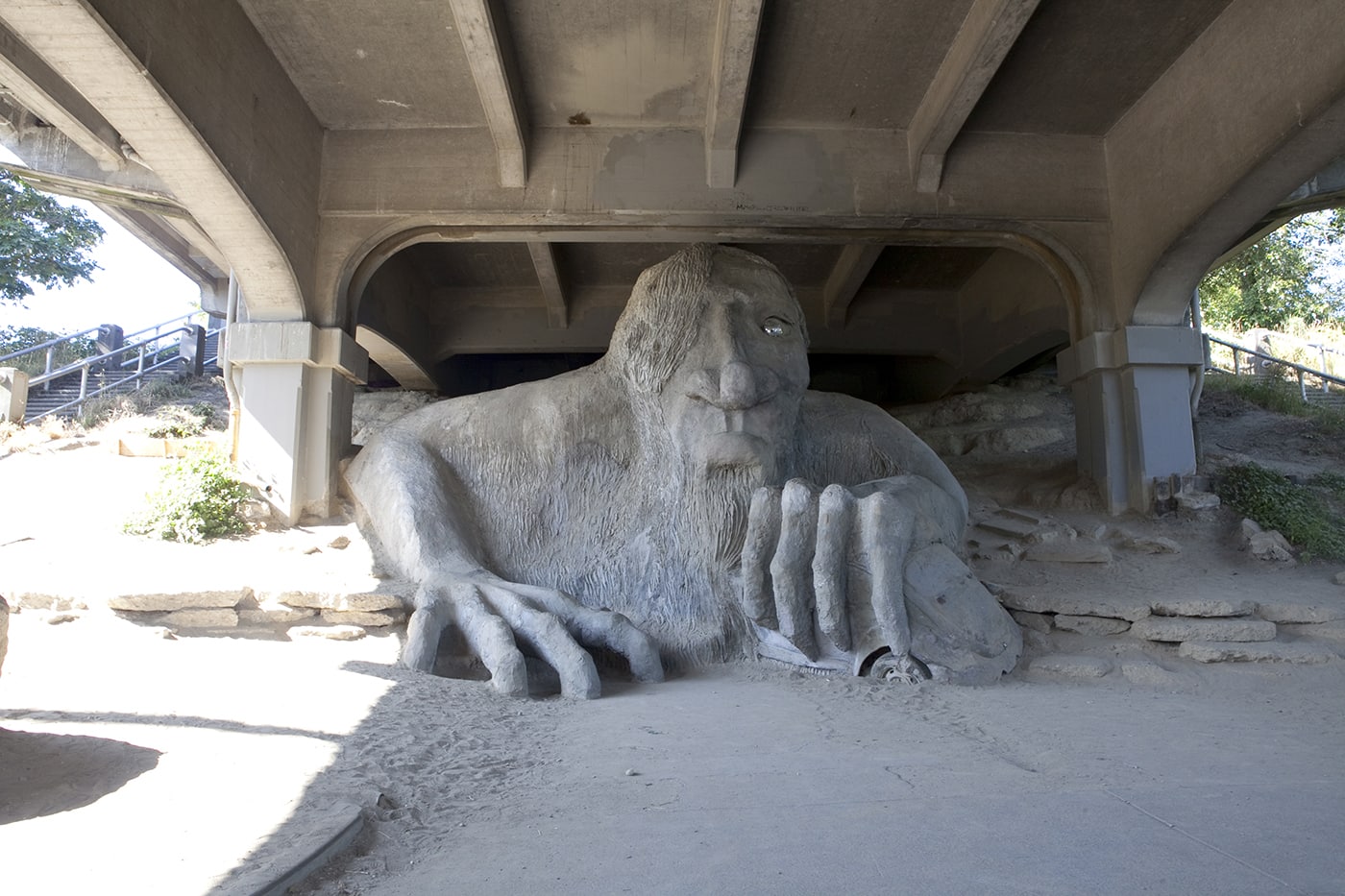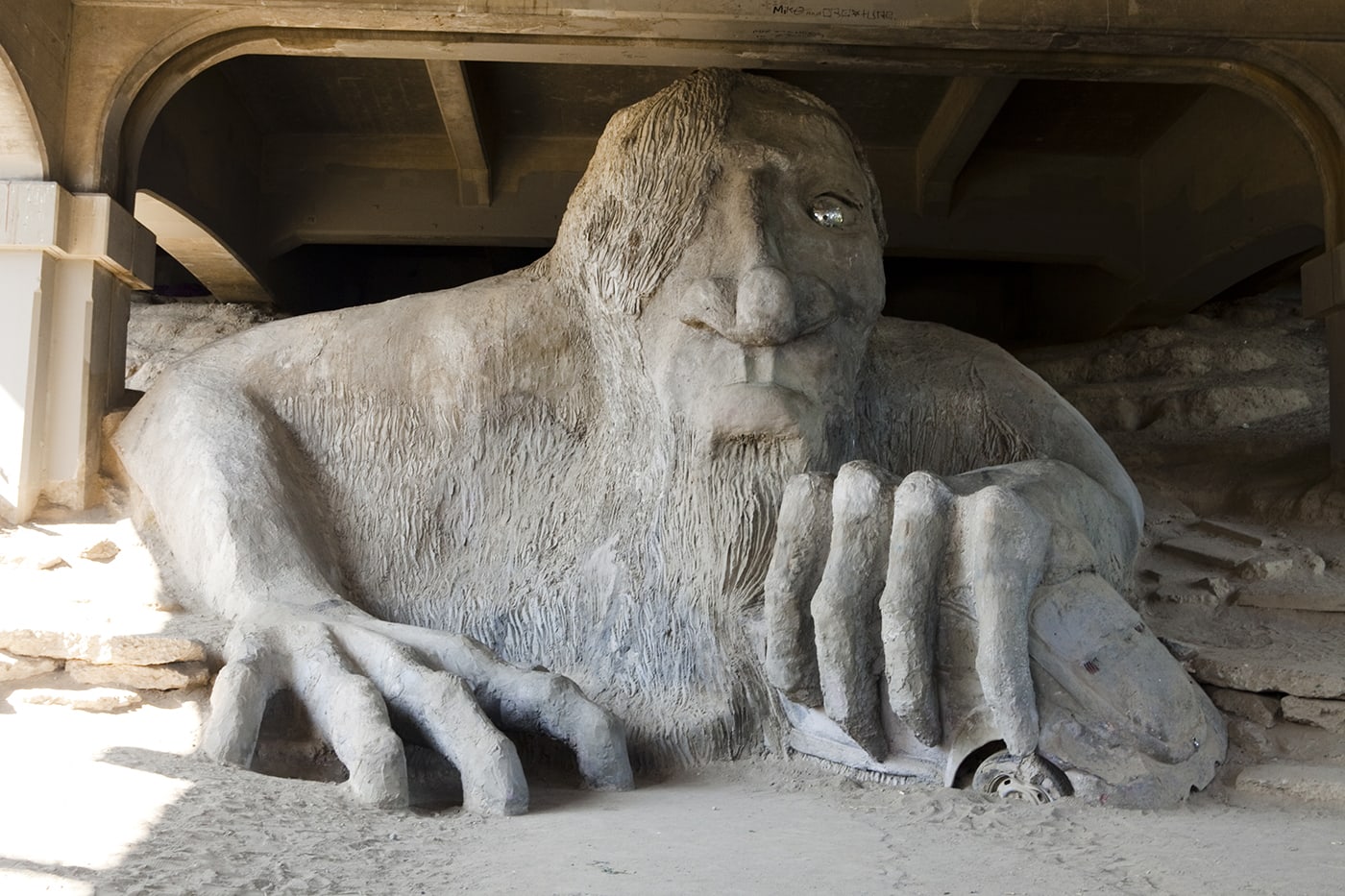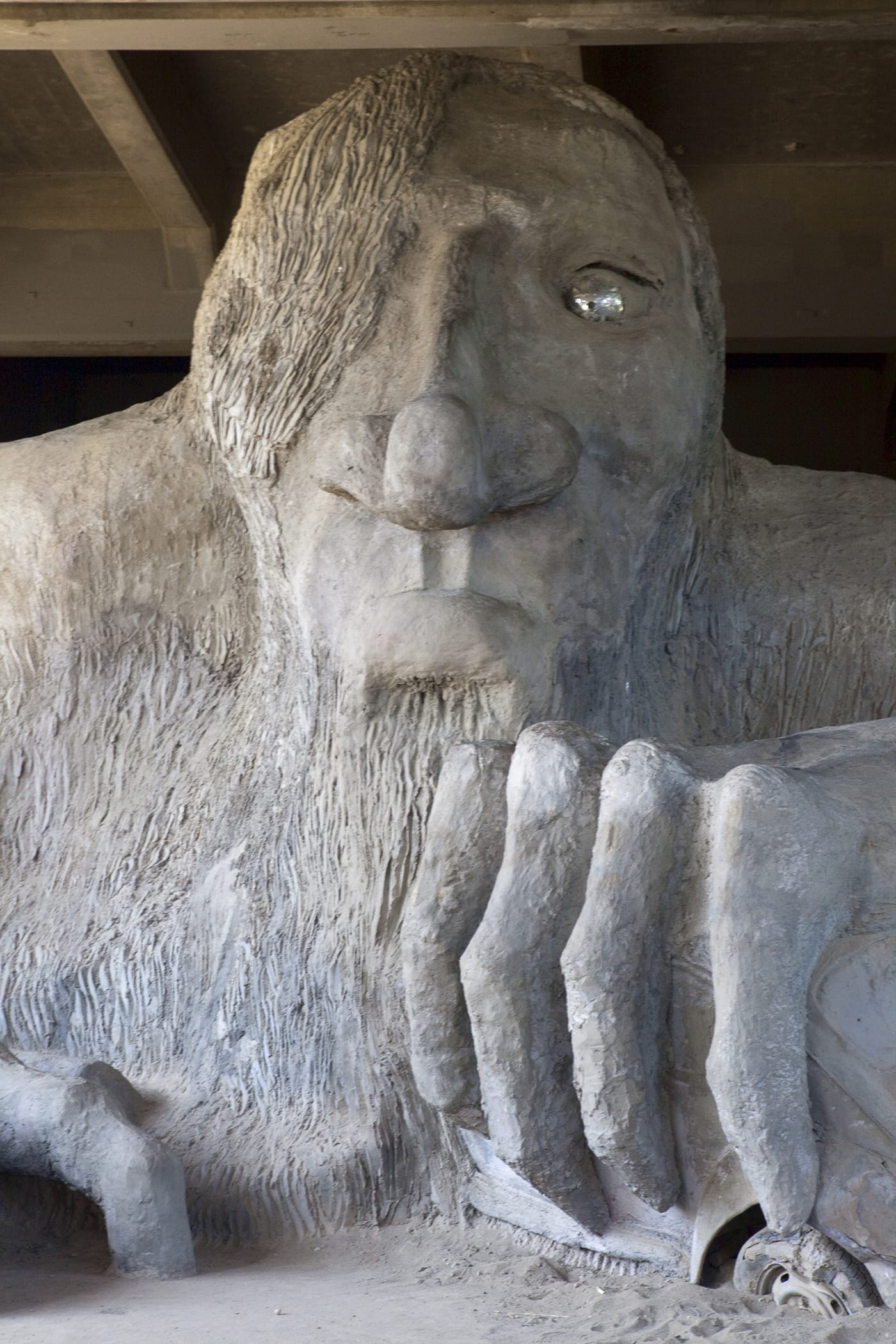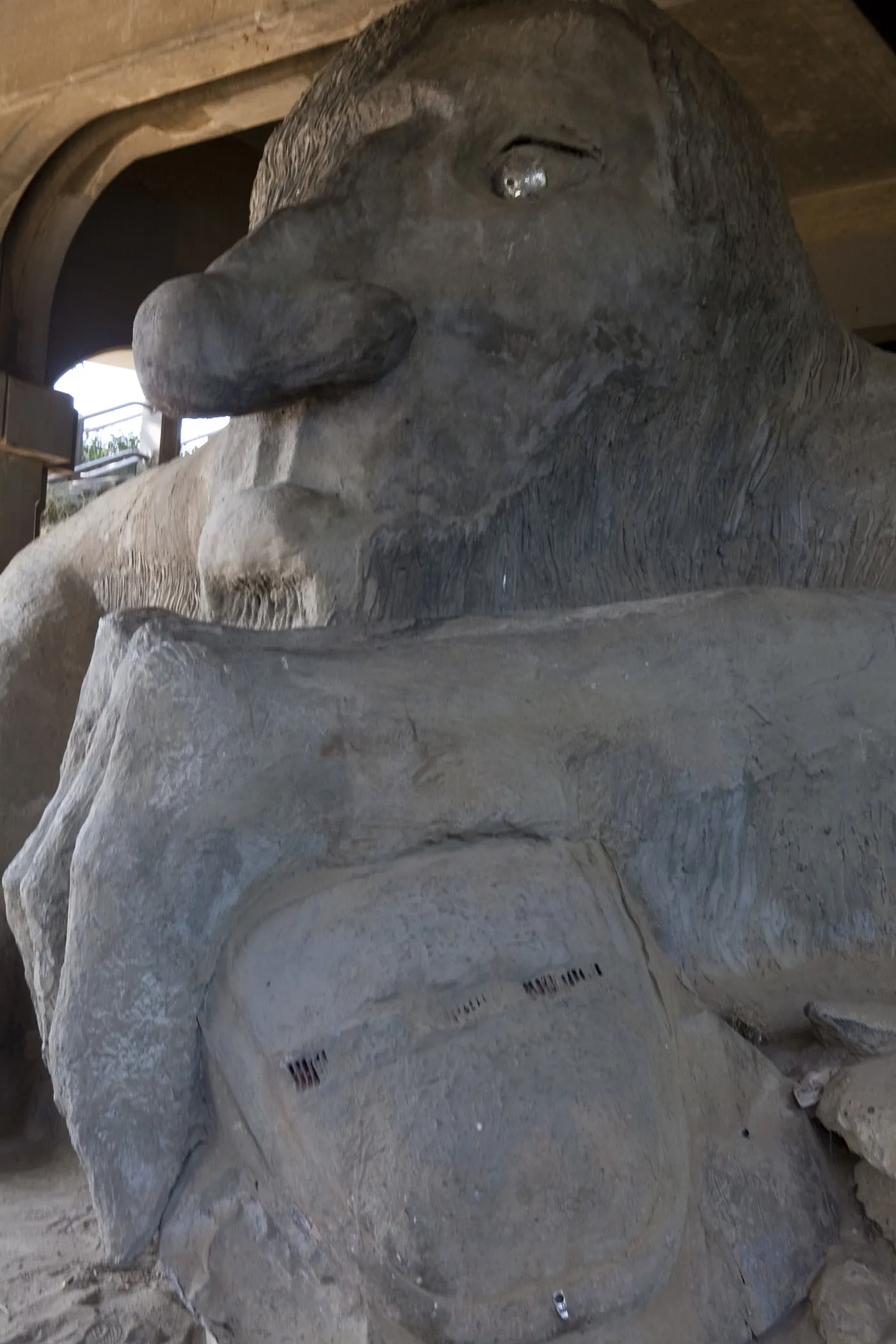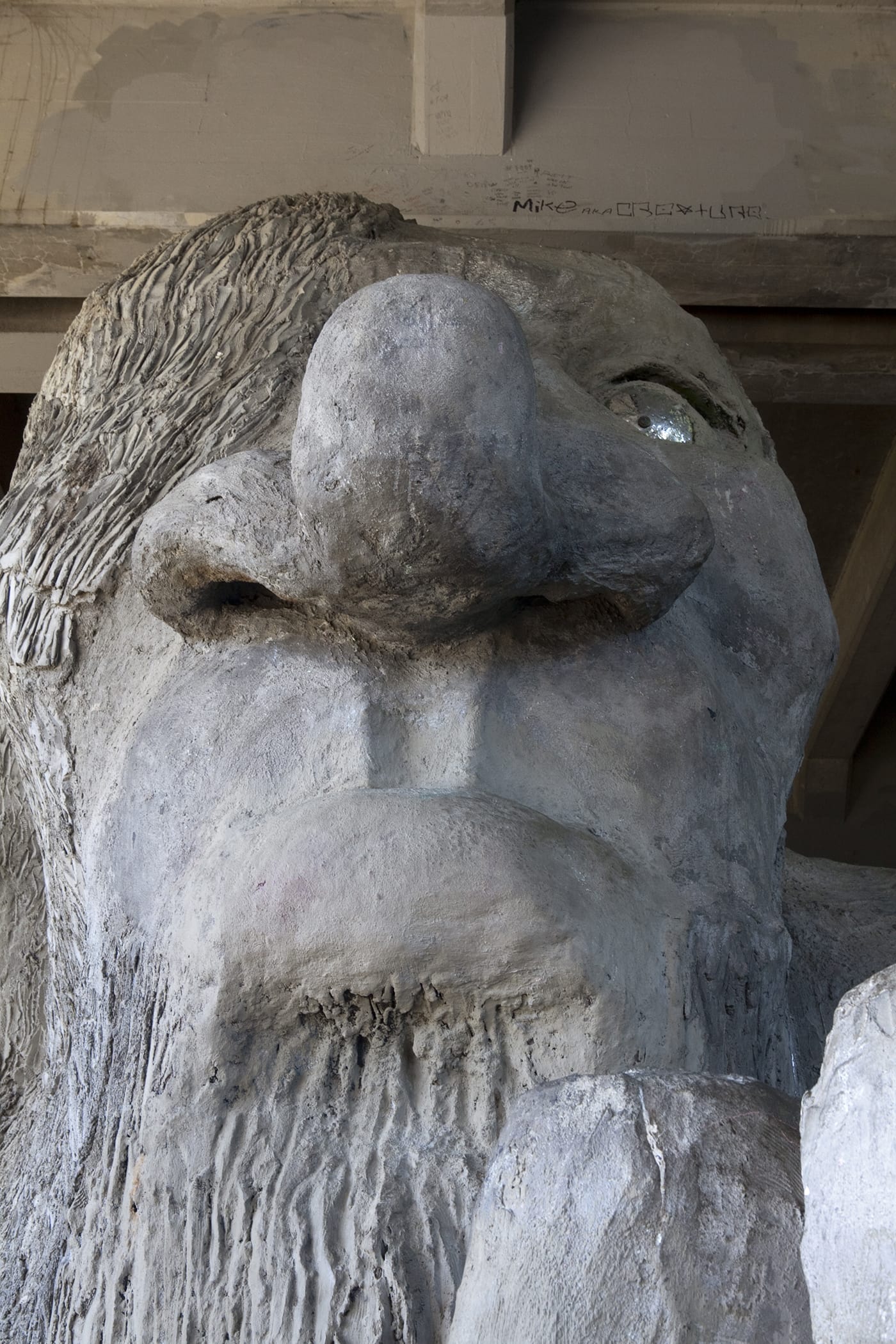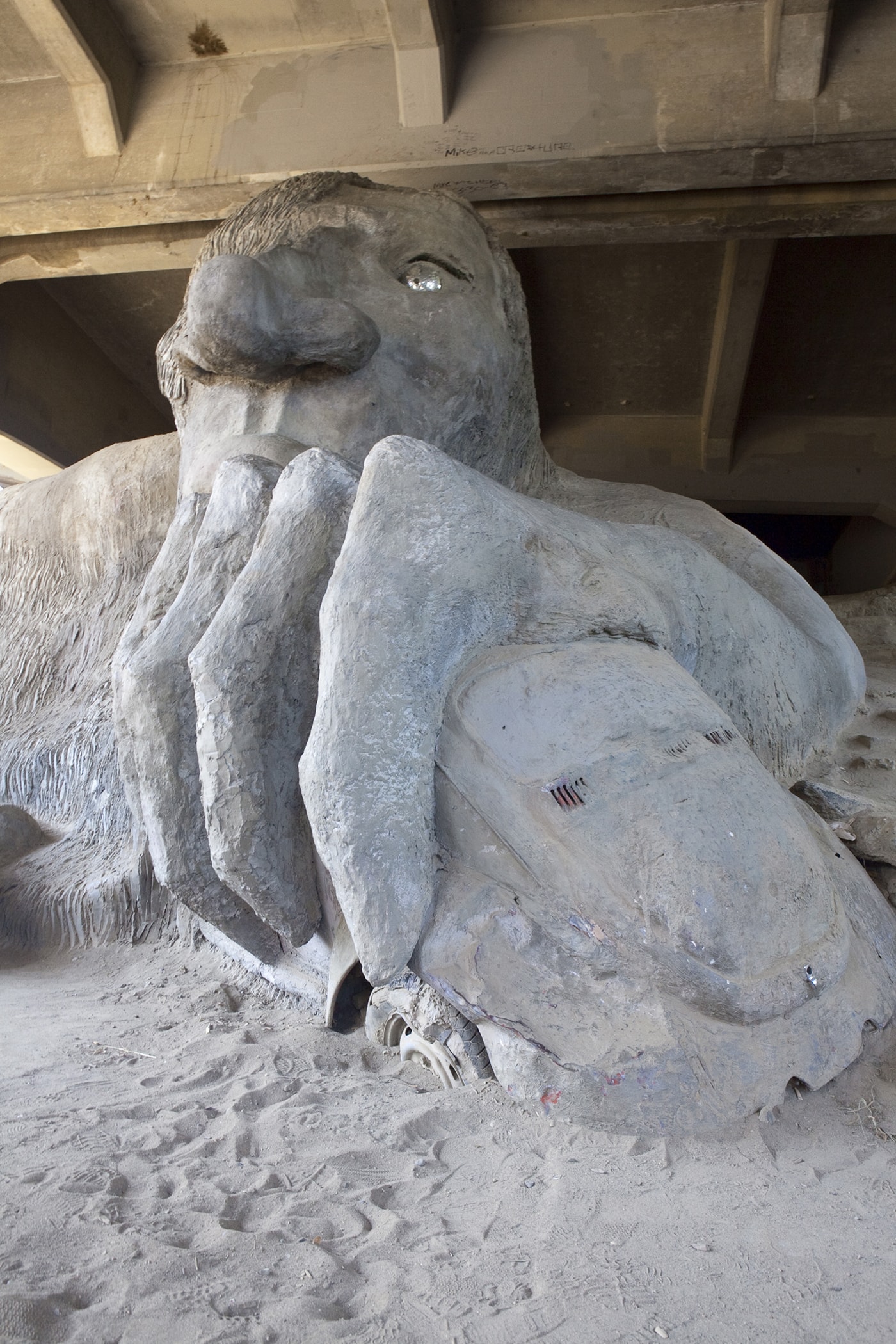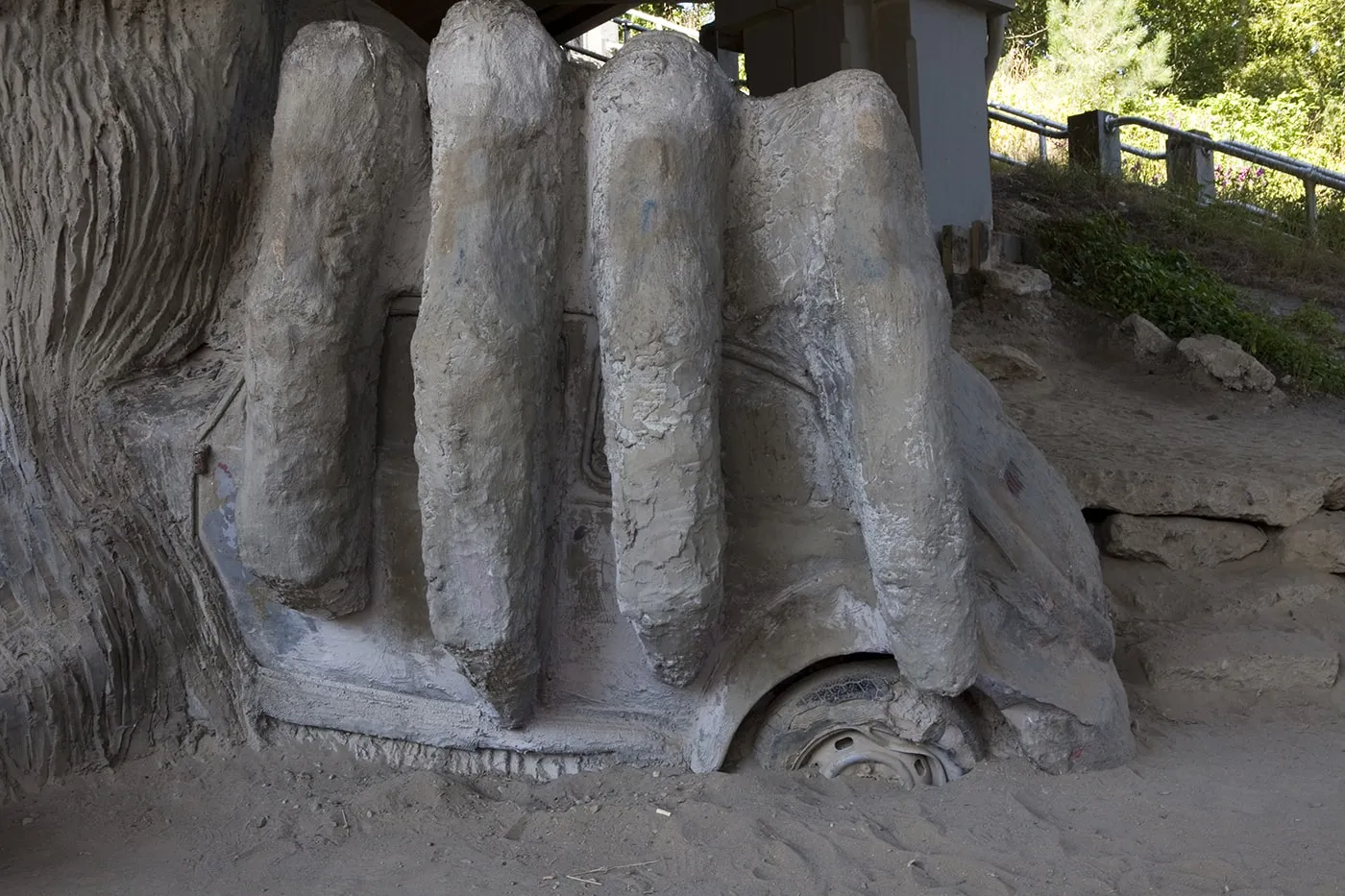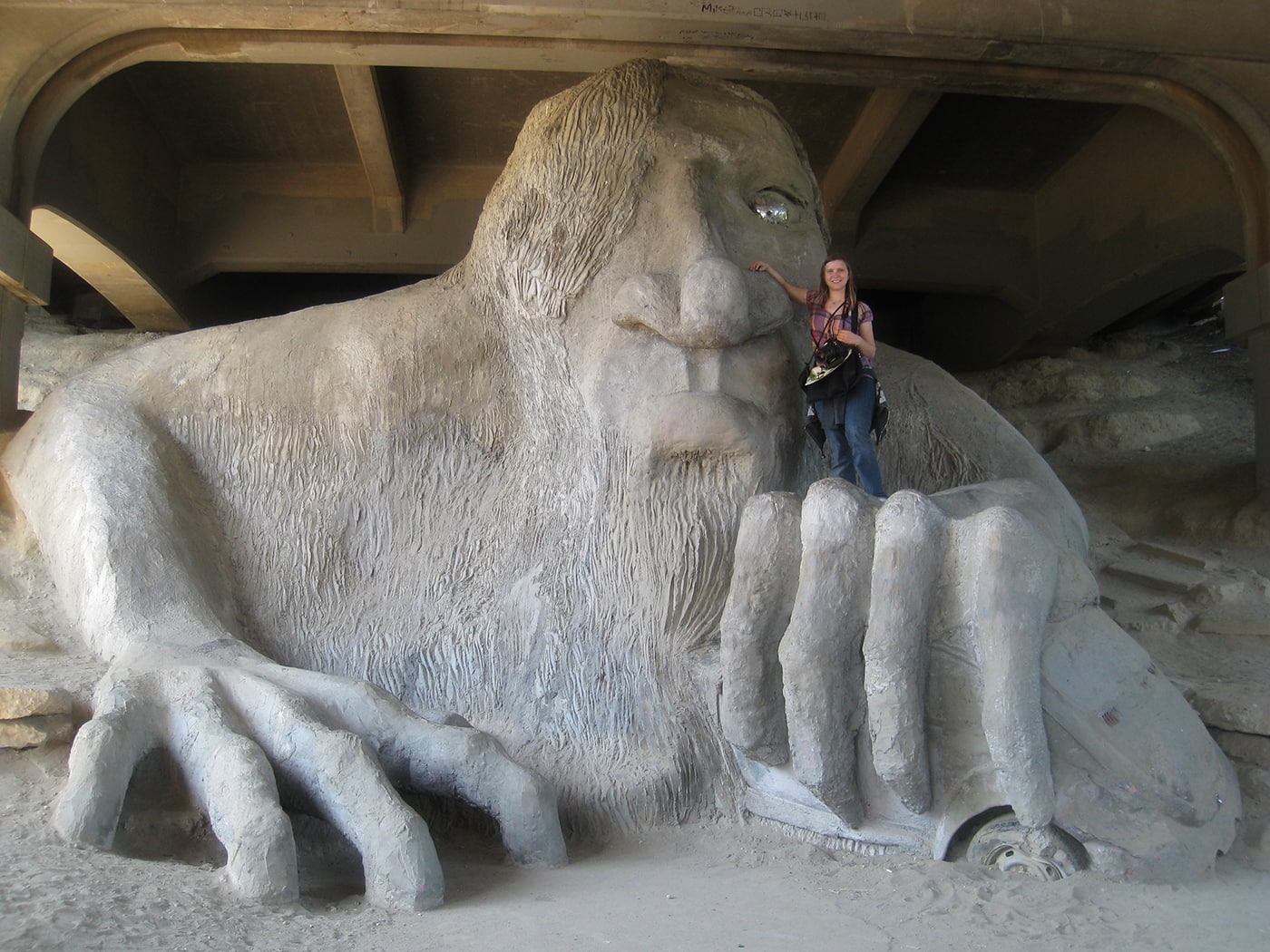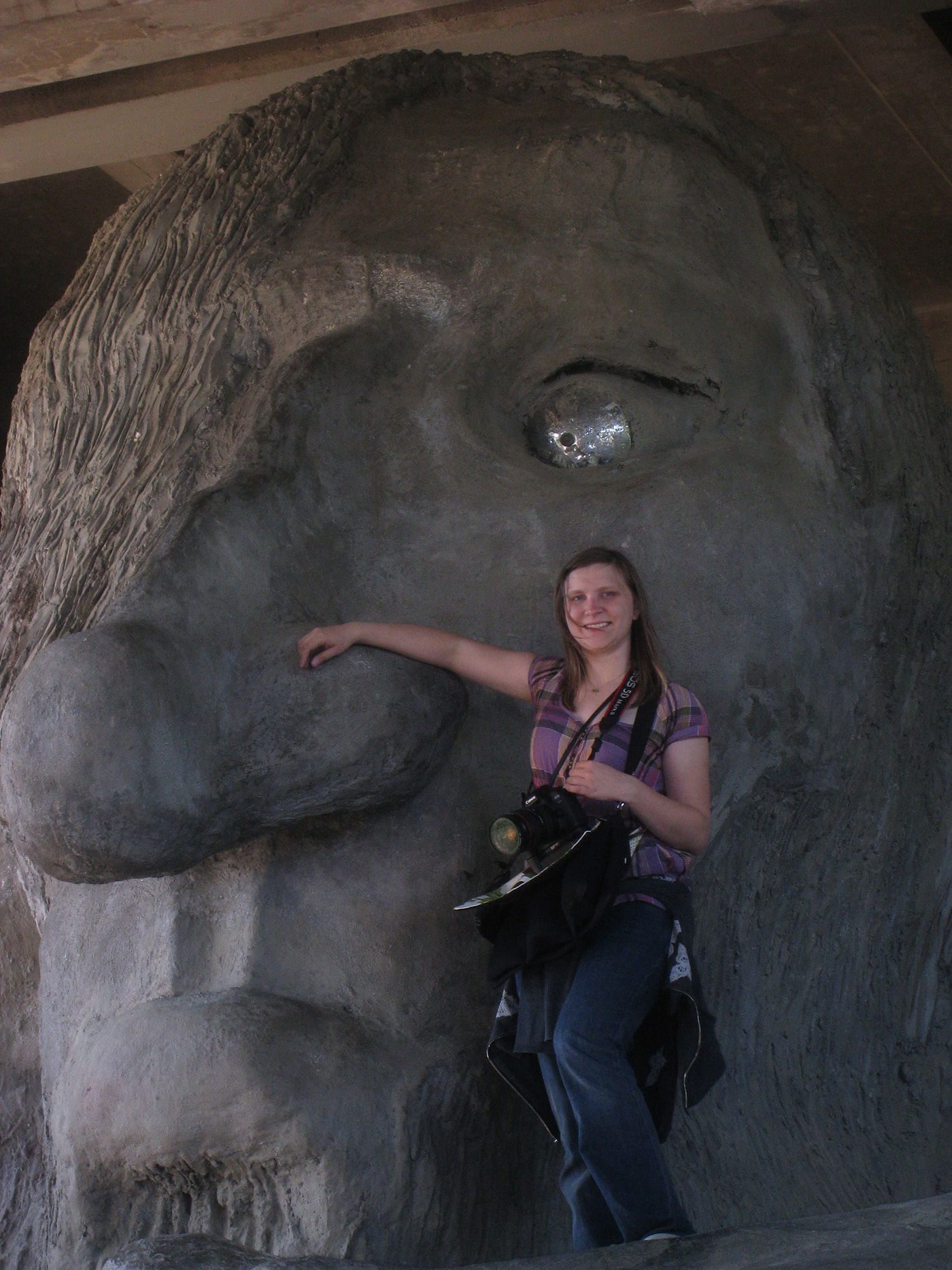 Site: The Fremont Troll
Location: N 36th St, Fremont, Seattle, Washington (Under the Aurora Ave. Bridge)
Cost: Free to see.
Hours: Always visible.
Pin this roadside attraction: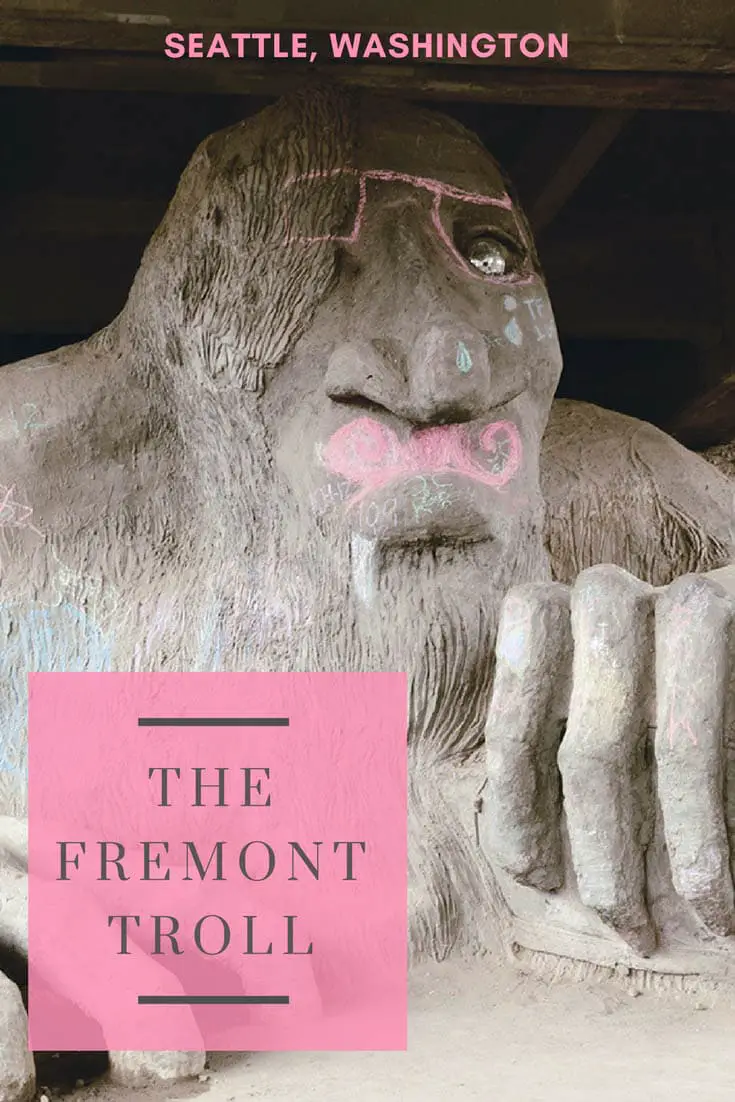 We all know the story. Once upon a time three goats try to cross a bridge in search of more food.