Not many American towns would play home to, let alone boast, a giant bronze sculpture of a Bolshevik dictator. But I guess the Fremont area of Seattle isn't like most American towns (it is the center of the universe after all). And so, obviously, you can find a giant statue of Lenin hanging out in front of a taco chain. Because, of course.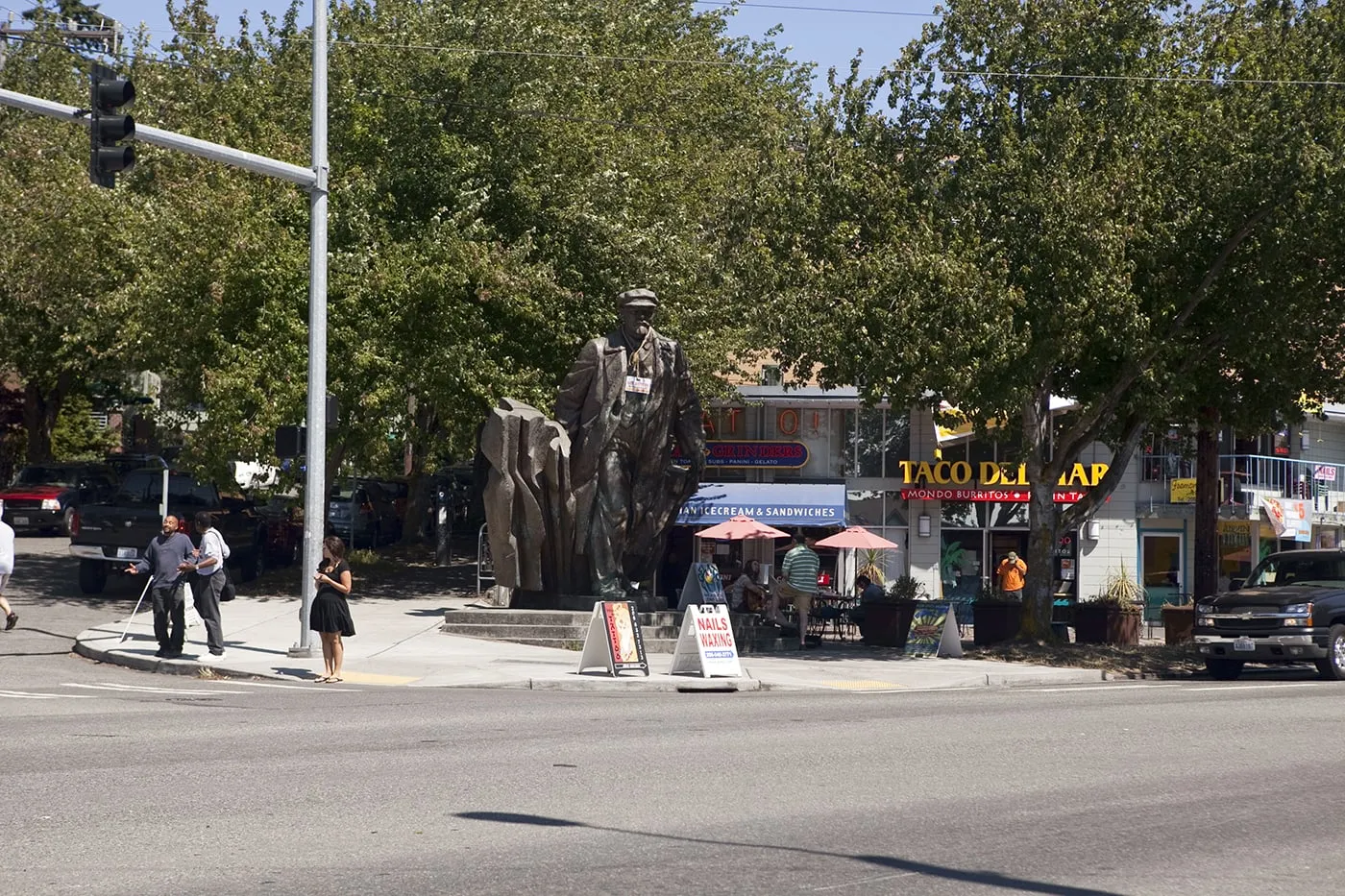 Standing tall on a street corner in Seattle, just in front of a Taco Del Mar (and across from the SPACE sculpture) is a 7-ton 16-foot rendering of the infamous Russian communist revolutionary Vladimir Lenin.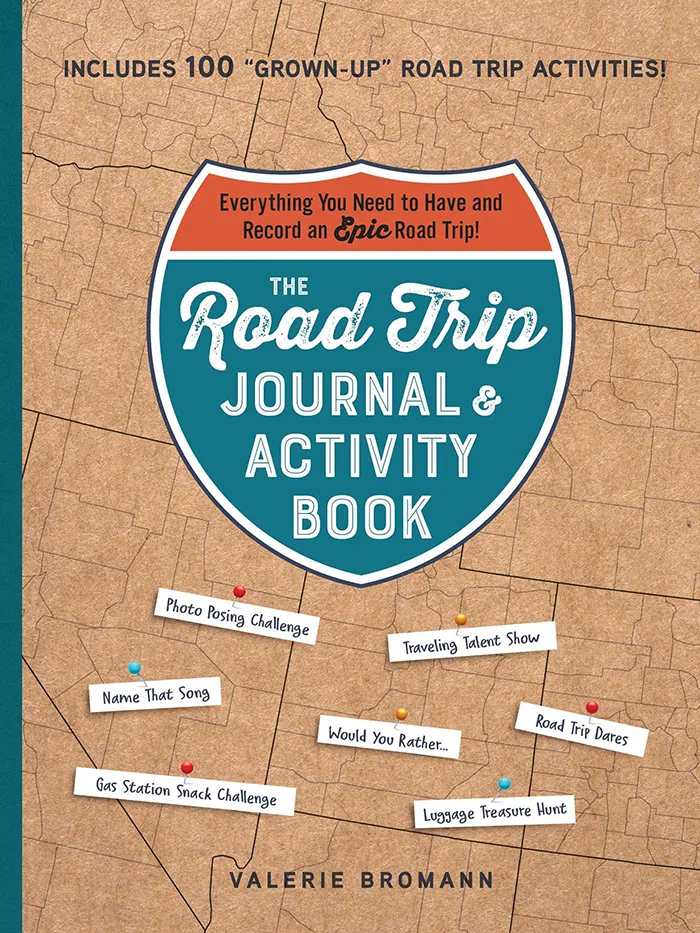 The Road Trip Journal & Activity Book
Everything You Need to Have and Record an Epic Road Trip!
Enjoy fun games and challenges to pass the time on your next road trip and have a keepsake to look back on for years to come with this entertaining must-have for your next vacation.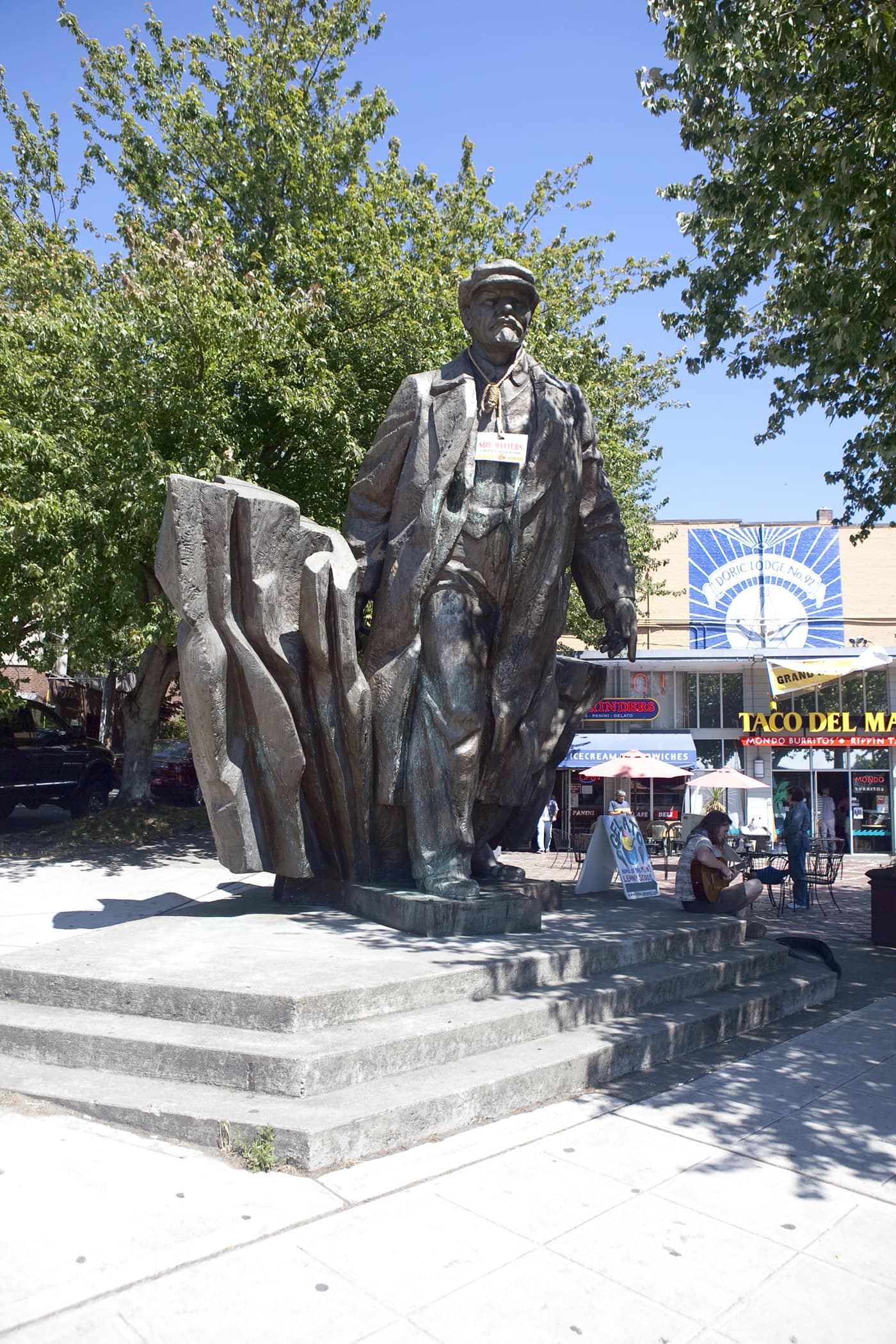 In 1988, after 10 years in the making, Slavic artist Emil Venkov completed the statue and it was installed in Poprad, Slovakia. Despite being commissioned by the Soviet and Czechoslovak governments, Venkov forwent the traditional depictions of the leader that showed him as an intellectual and instead opted to surround him with flames and guns and symbols of war.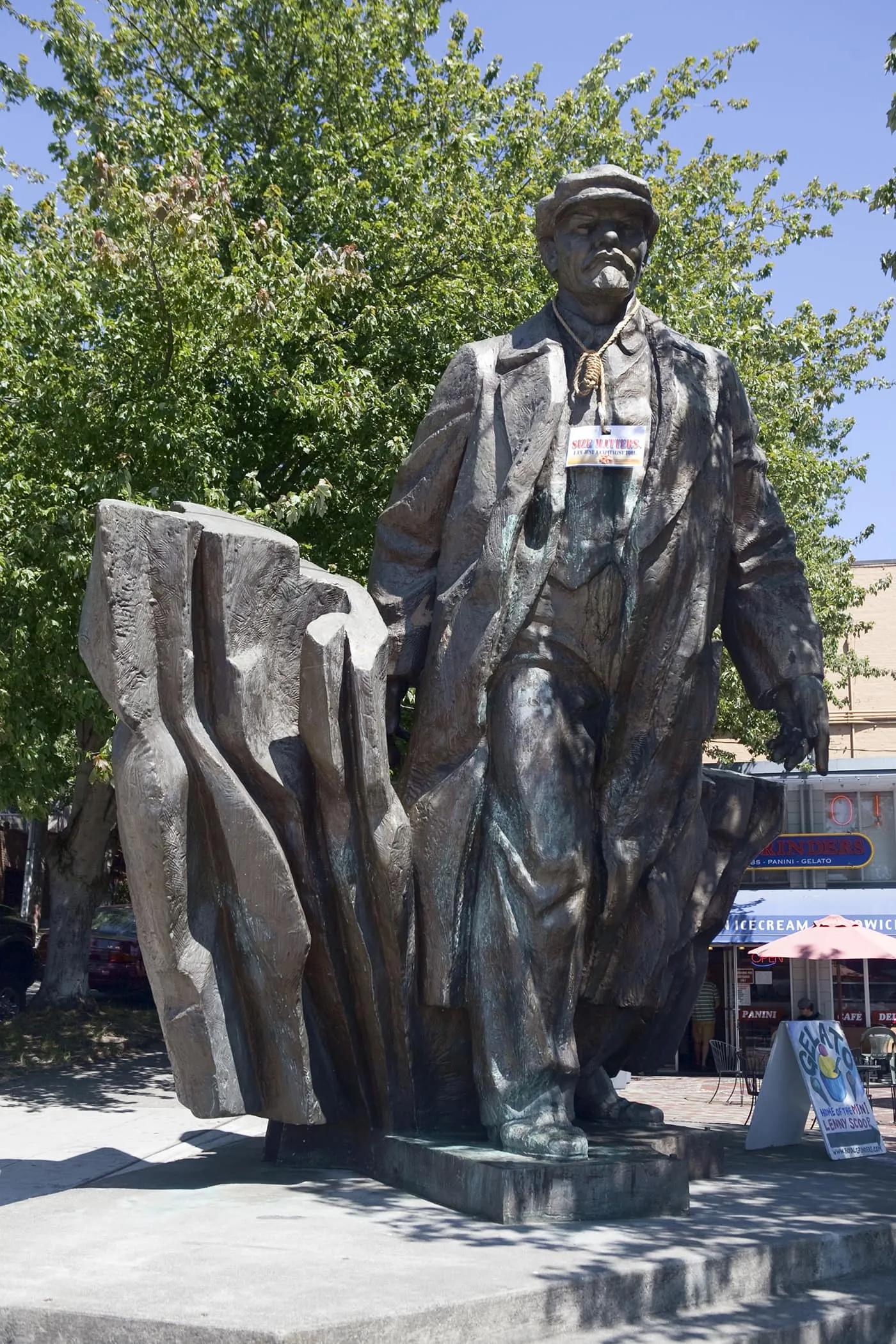 Shortly after, in the fall of Czechoslovak communism in the 1989 Velvet Revolution the statue was removed and was eventually bought by Lewis E. Carpenter, an American from Washington who was teaching English nearby. He convinced city officials that the sculpture was art worth saving and he offered to buy it for $13,000 and it was shipped back to his home in three pieces.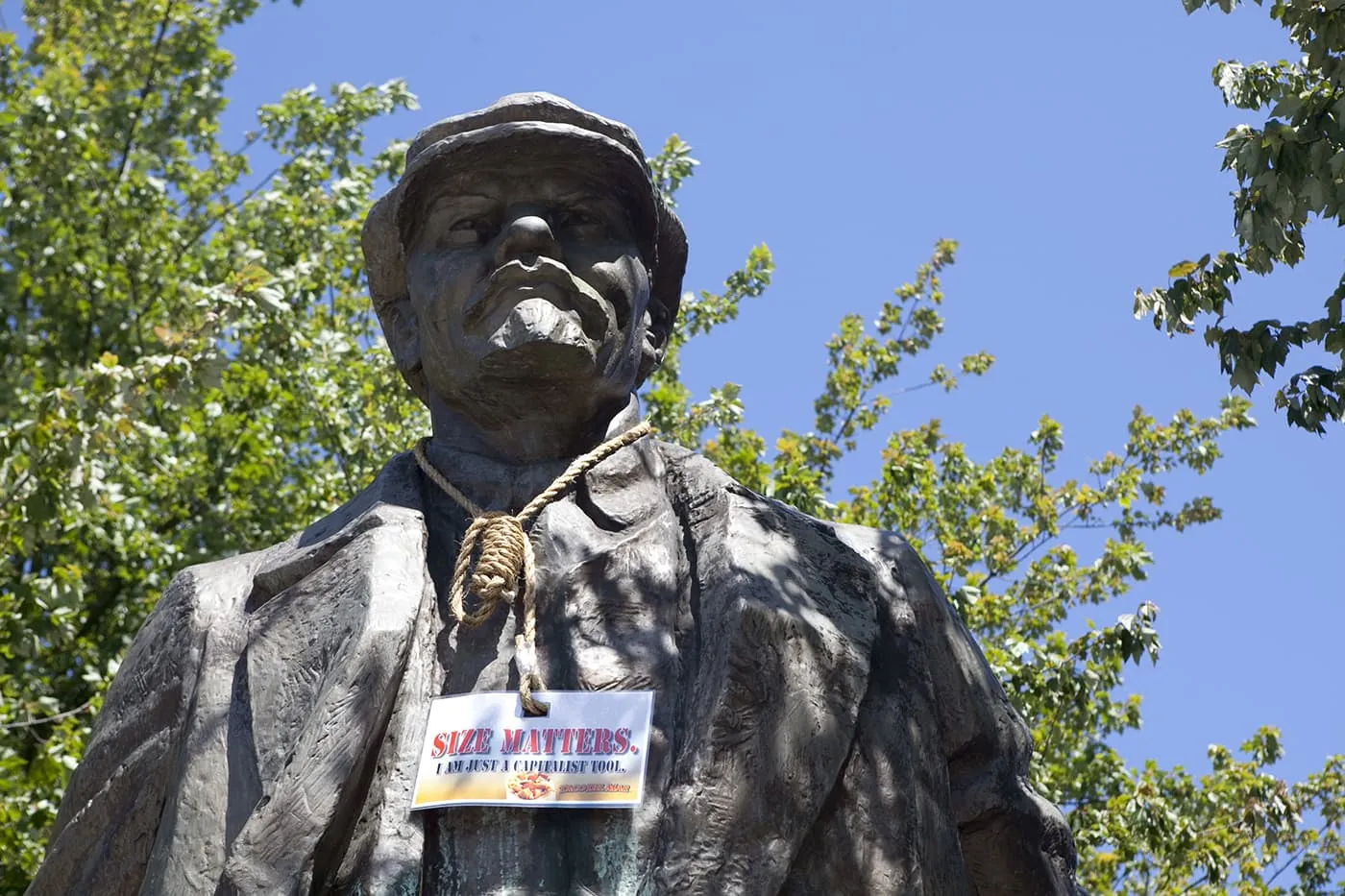 In 1994 Carpenter died in a car accident and a local foundry offered to move it off of his property to be displayed in Fremont where it is still outside, both for viewing and for sale.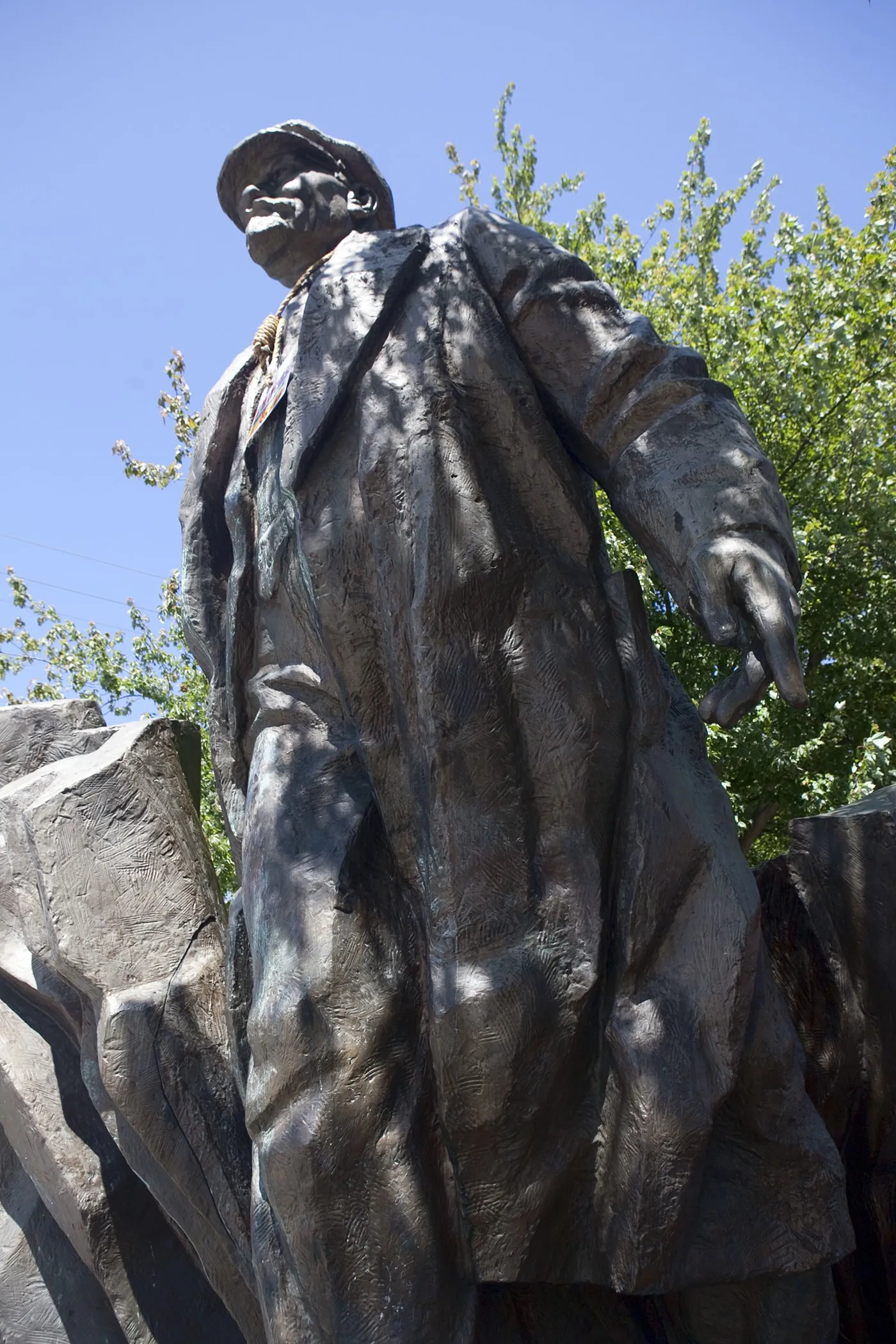 Even in a bizarre neighborhood like Fremont, the controversy over a statue of Lenin does not go unnoticed and it remains a pretty controversial piece. But as many other pieces in the area attest, artistic freedom and the respect of different opinions is a high value in the area.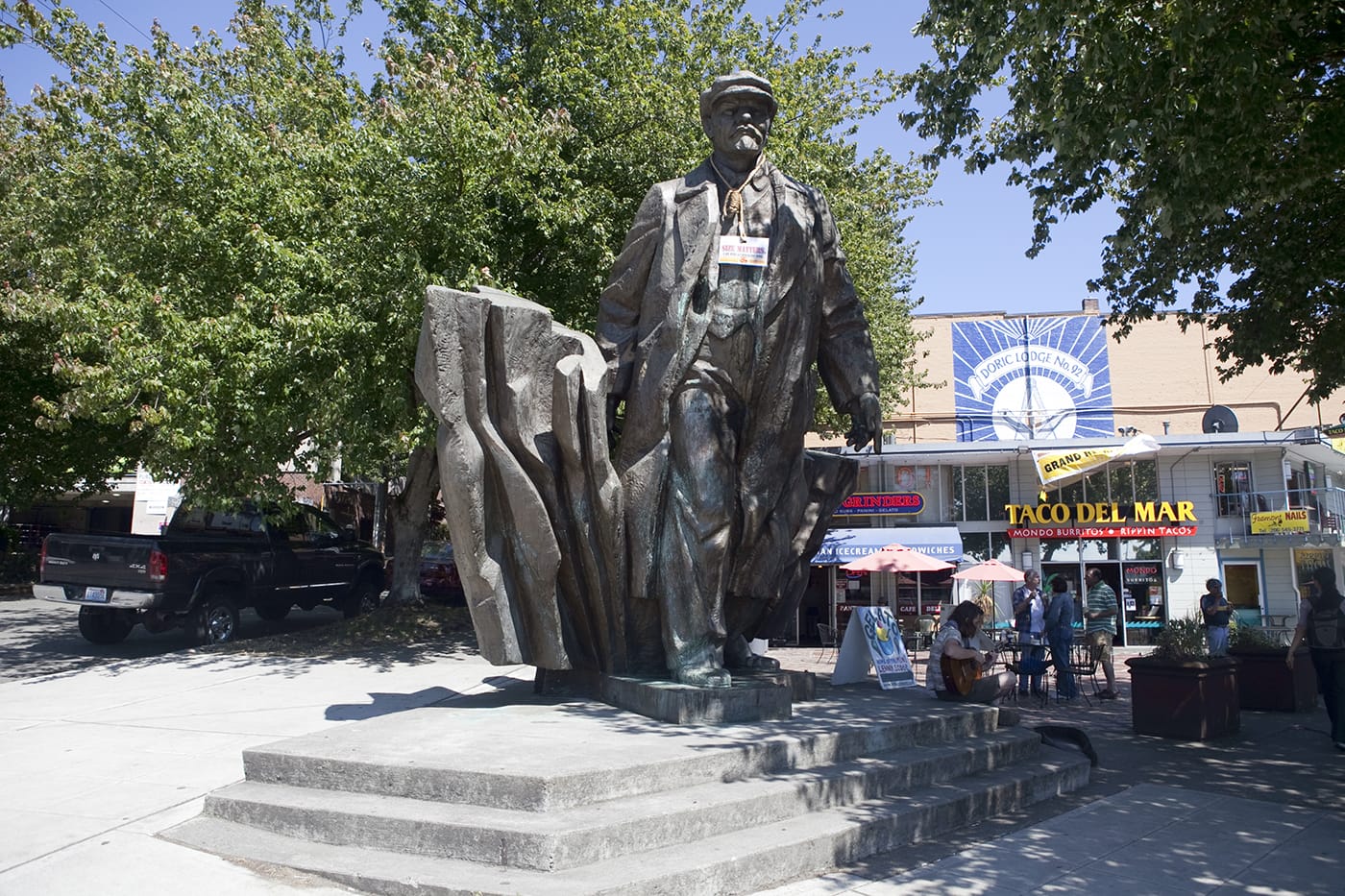 Also in grand Fremont tradition, the statue's public presence lends itself to a prank or two and it is wide open for decorating by locals. One day it may be in a Halloween costume and the next in drag. When I stopped by it happened to have an advertisement for Taco Del Mar tied around its neck from a noose.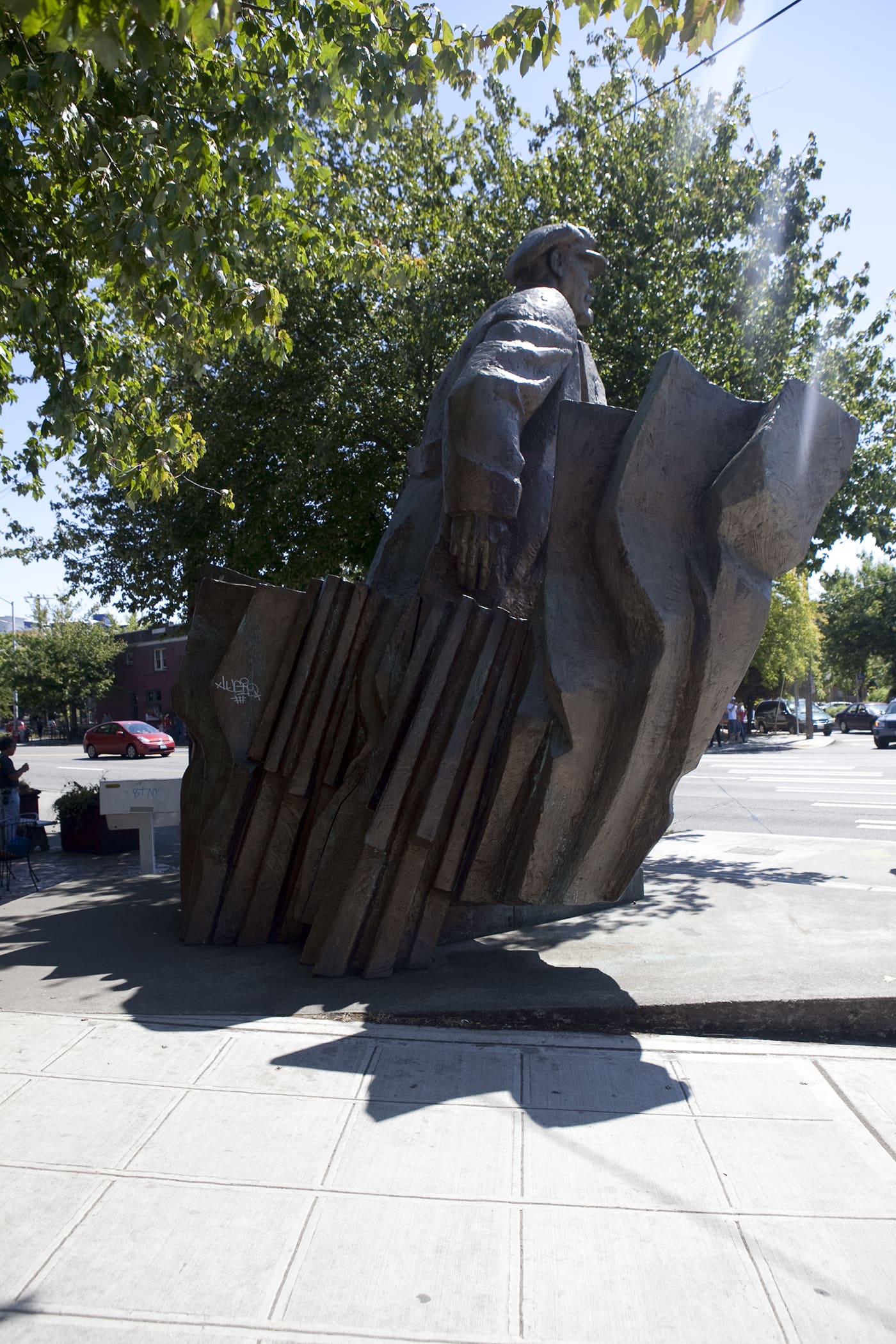 So if you're in Fremont and looking for a Washington roadside attraction, be sure to stop by. And if you're in the market for a giant communist dictator statue, you're in luck.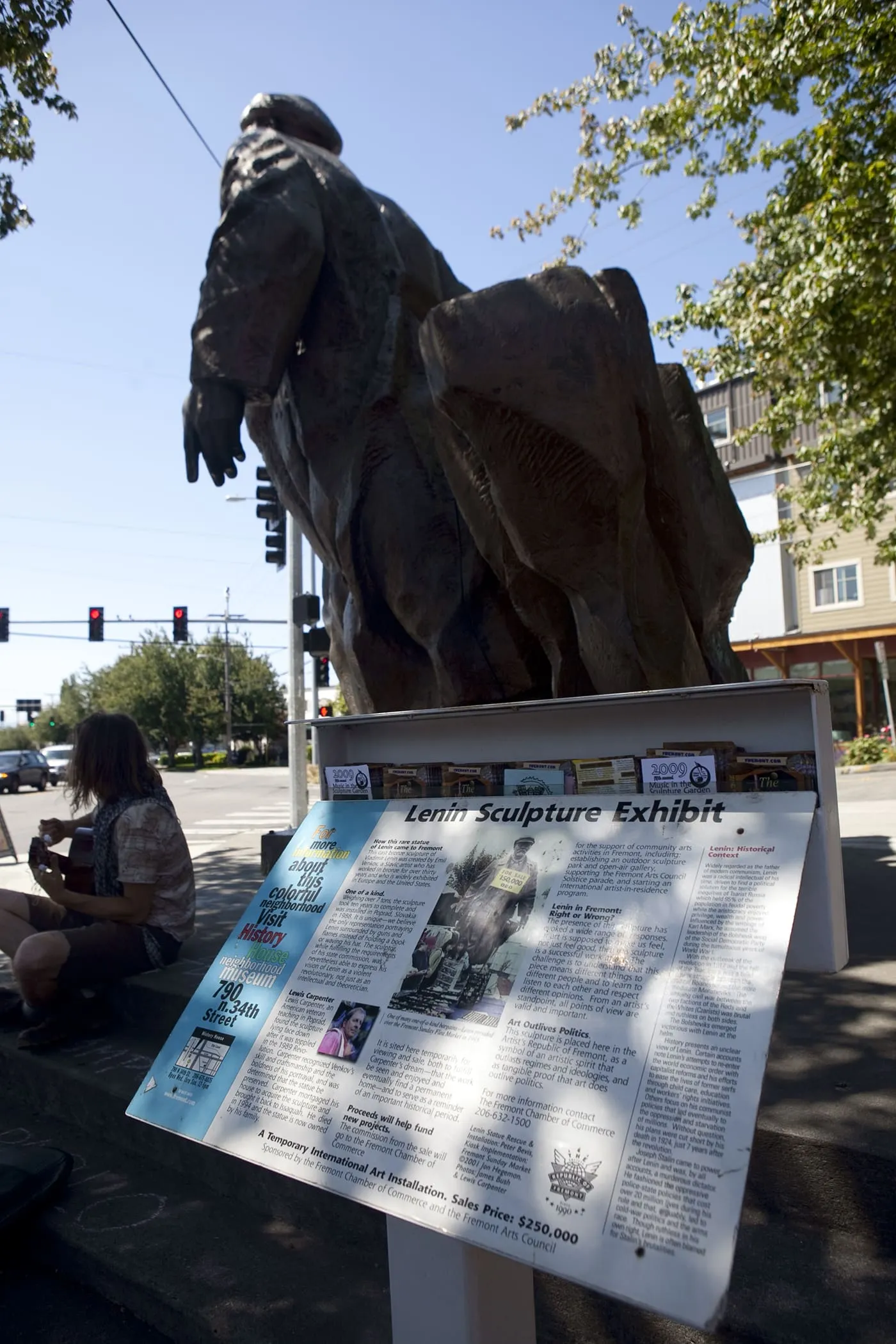 Site: Statue of Lenin
Location: 3526 Fremont Pl N, Seattle, WA 98103 (Fremont Area)
Cost: Free to see.
Hours: Always visible.
Date: June 29, 2009
Pin this roadside attraction: