You won't find any swings, slides, or greenery in this roadside park. But you will find an artful tribute to the past. Route 66 Mural Park in Joplin, Missouri celebrates the town's history with the Mother Road with two murals and the perfect selfie photo op.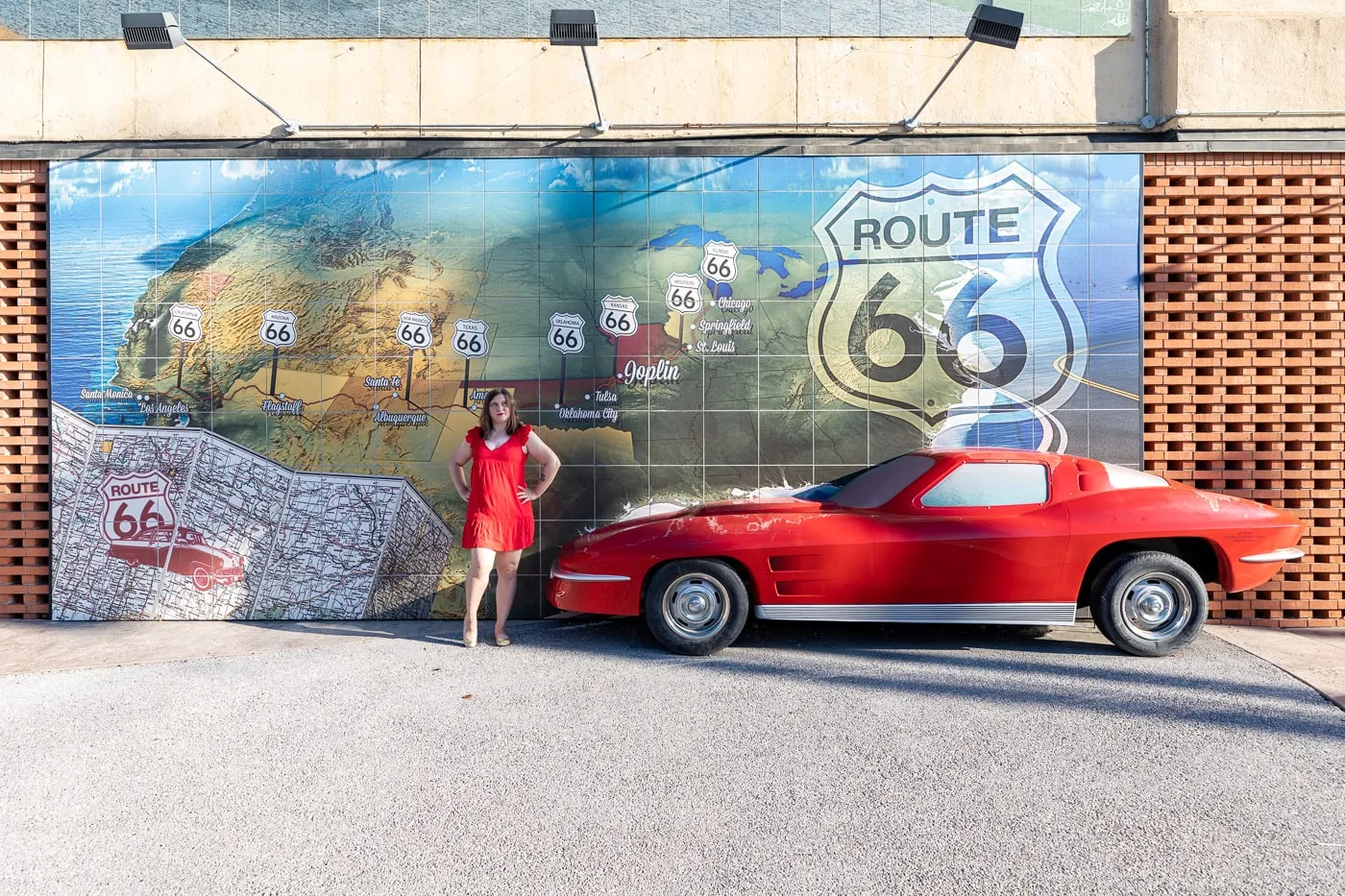 Route 66 Mural Park can be found on the south side of Pearl Brothers Hardware Store (now a True Value) at the corner of 7th Street and Main in Joplin Missouri.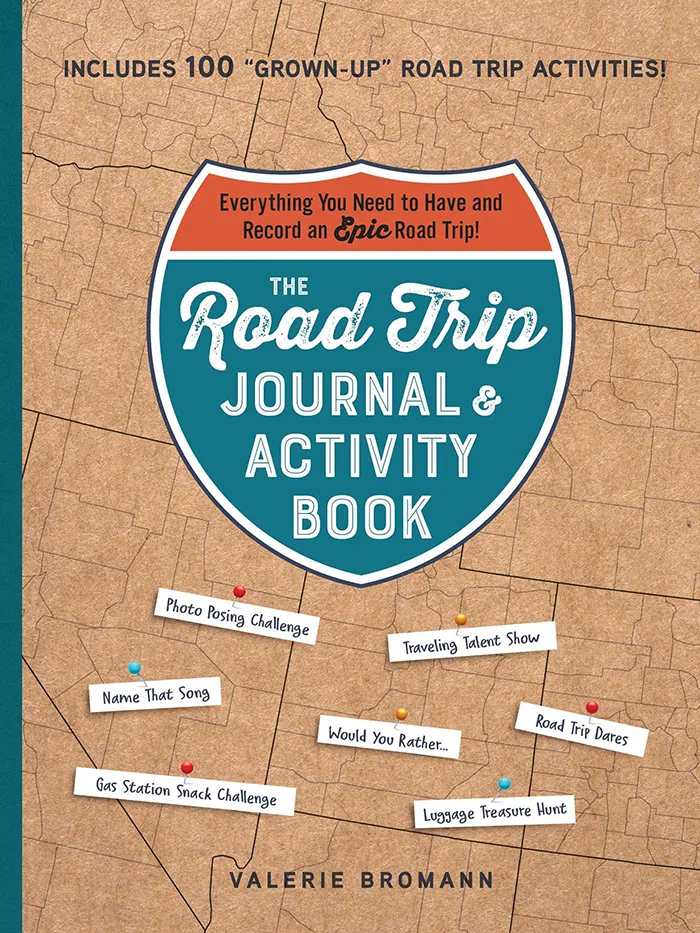 The Road Trip Journal & Activity Book
Everything You Need to Have and Record an Epic Road Trip!
Enjoy fun games and challenges to pass the time on your next road trip and have a keepsake to look back on for years to come with this entertaining must-have for your next vacation.
The tourist attraction opened in 2013 and consists of two tiled murals. The top mural, called Cruisin' into Joplin, is a tribute to Joplin itself, and the city's ties to Historic Route 66. It depicts a vintage car driving from a cactus-laden Texas and past a Welcome to Joplin sign. In the distance is the famous St. Louis arch.
The bottom mural is officially called "The American Ribbon" and is a map of the entirety of Route 66, with shield markers at some of the most iconic stops. Attached is a bright red replica of a 1964 Chevrolet Corvette that juts out of the wall and the mural.
The Route 66 murals were proposed by Paul Whitehill, designed by artists Chris Auckerman and Jon White, and fabricated by Images In Tile USA.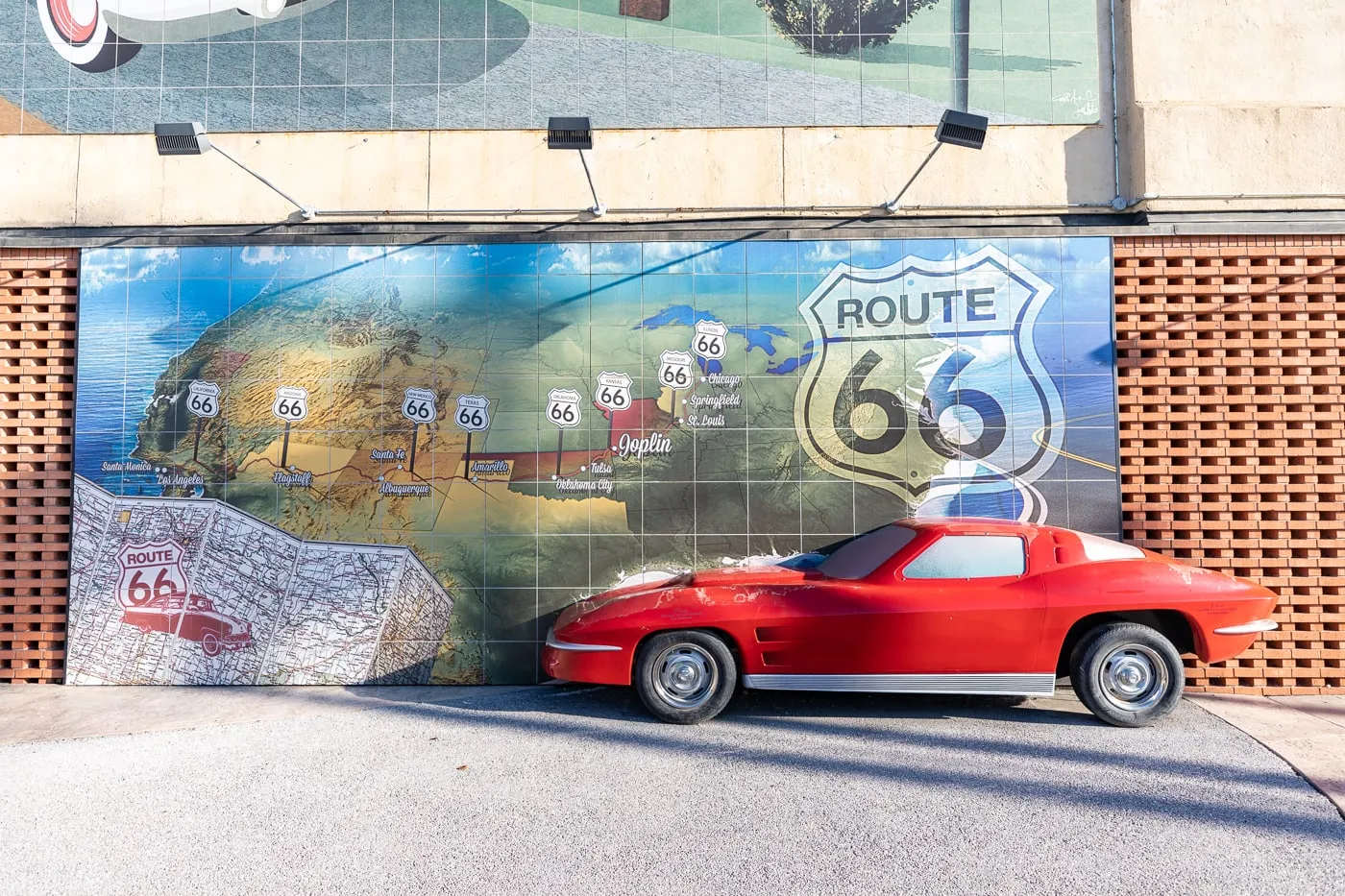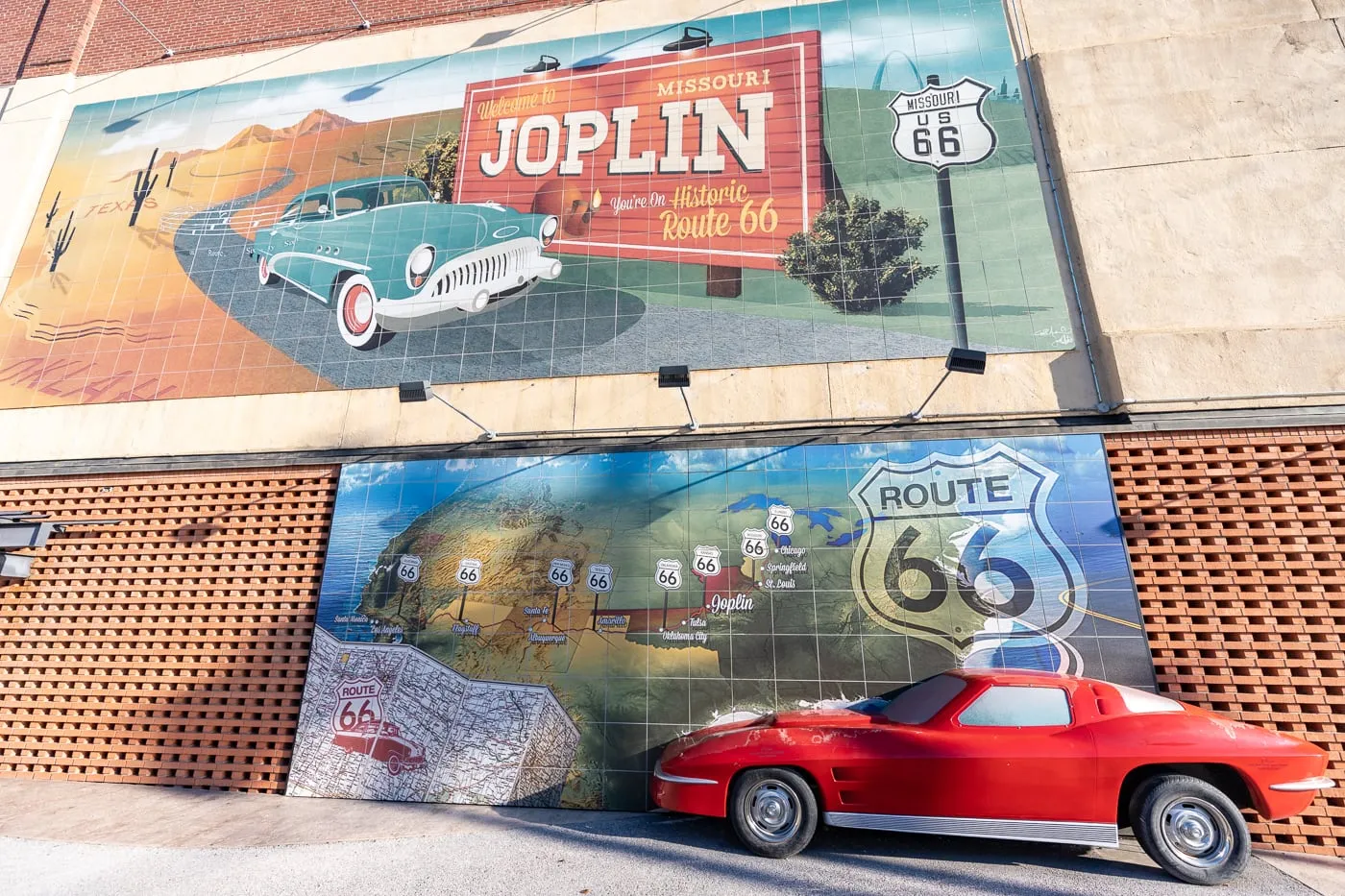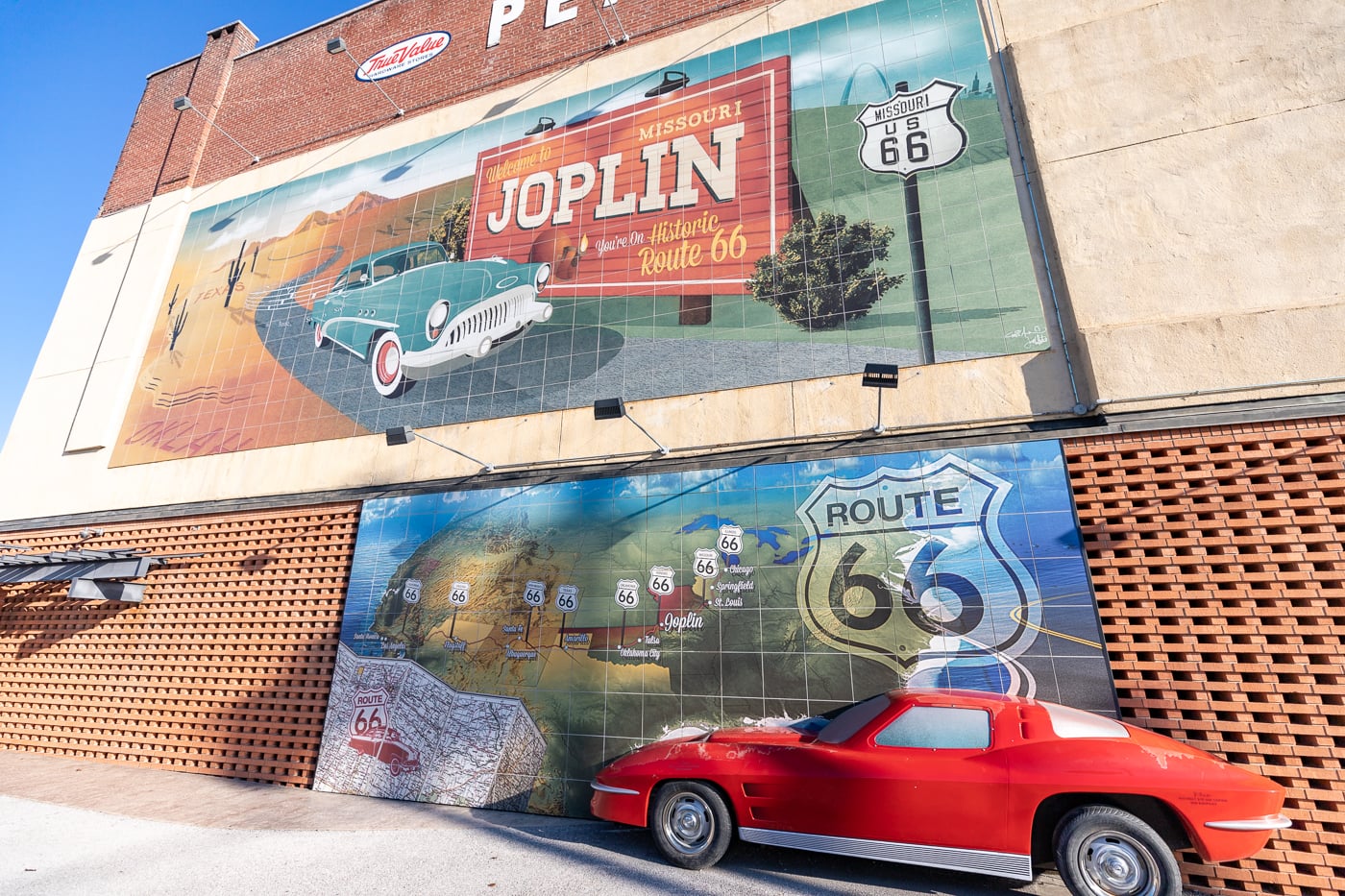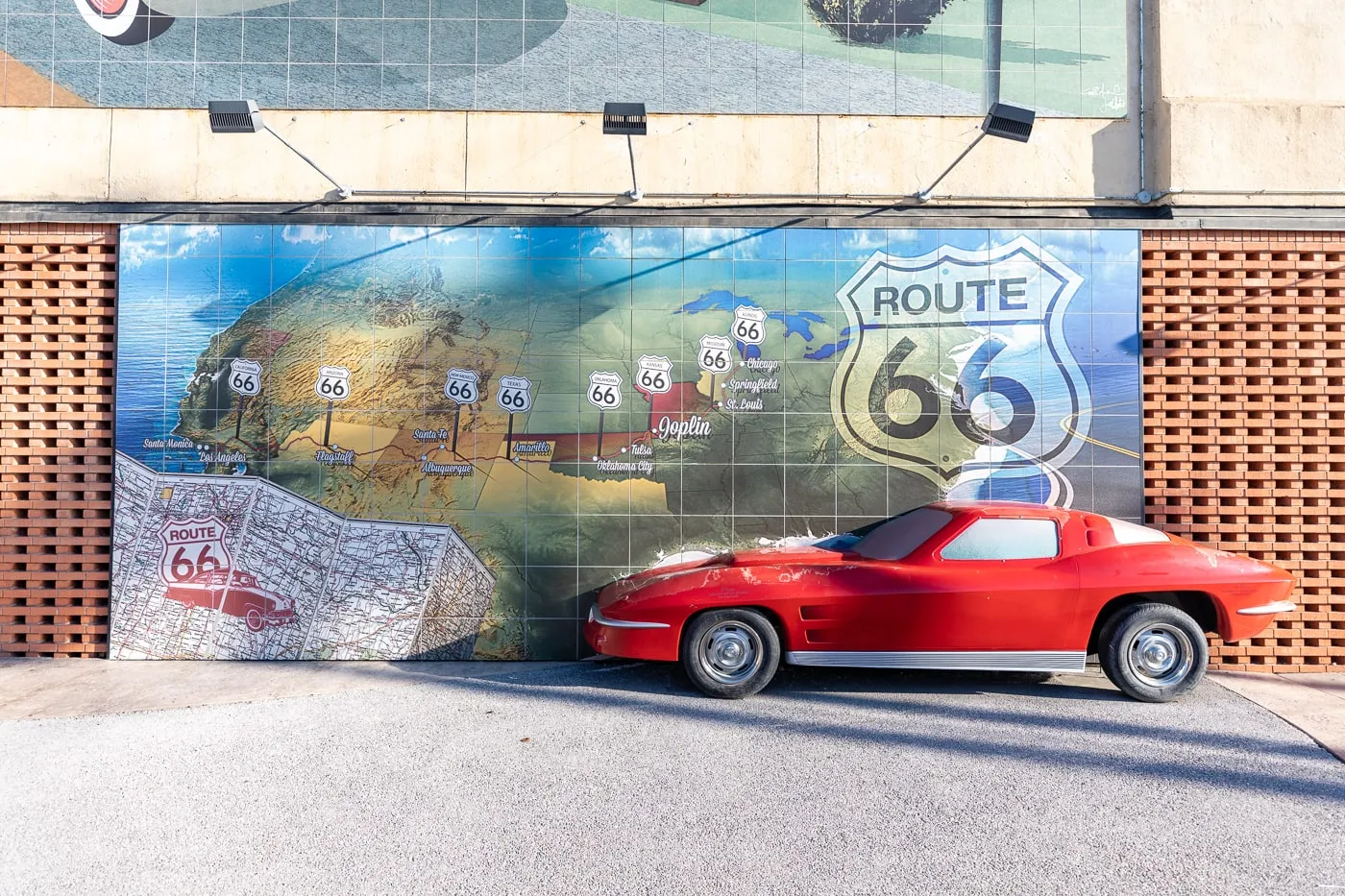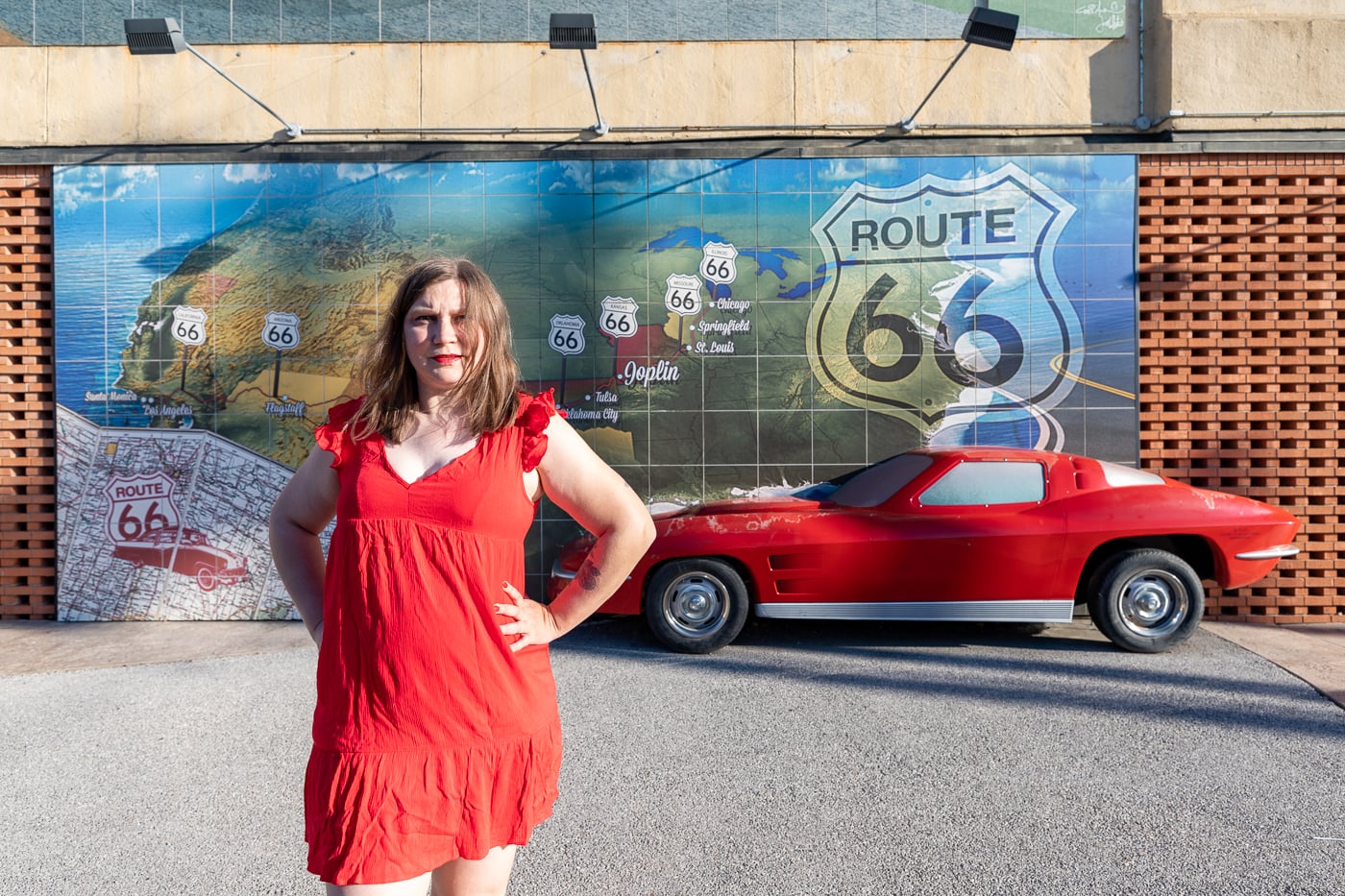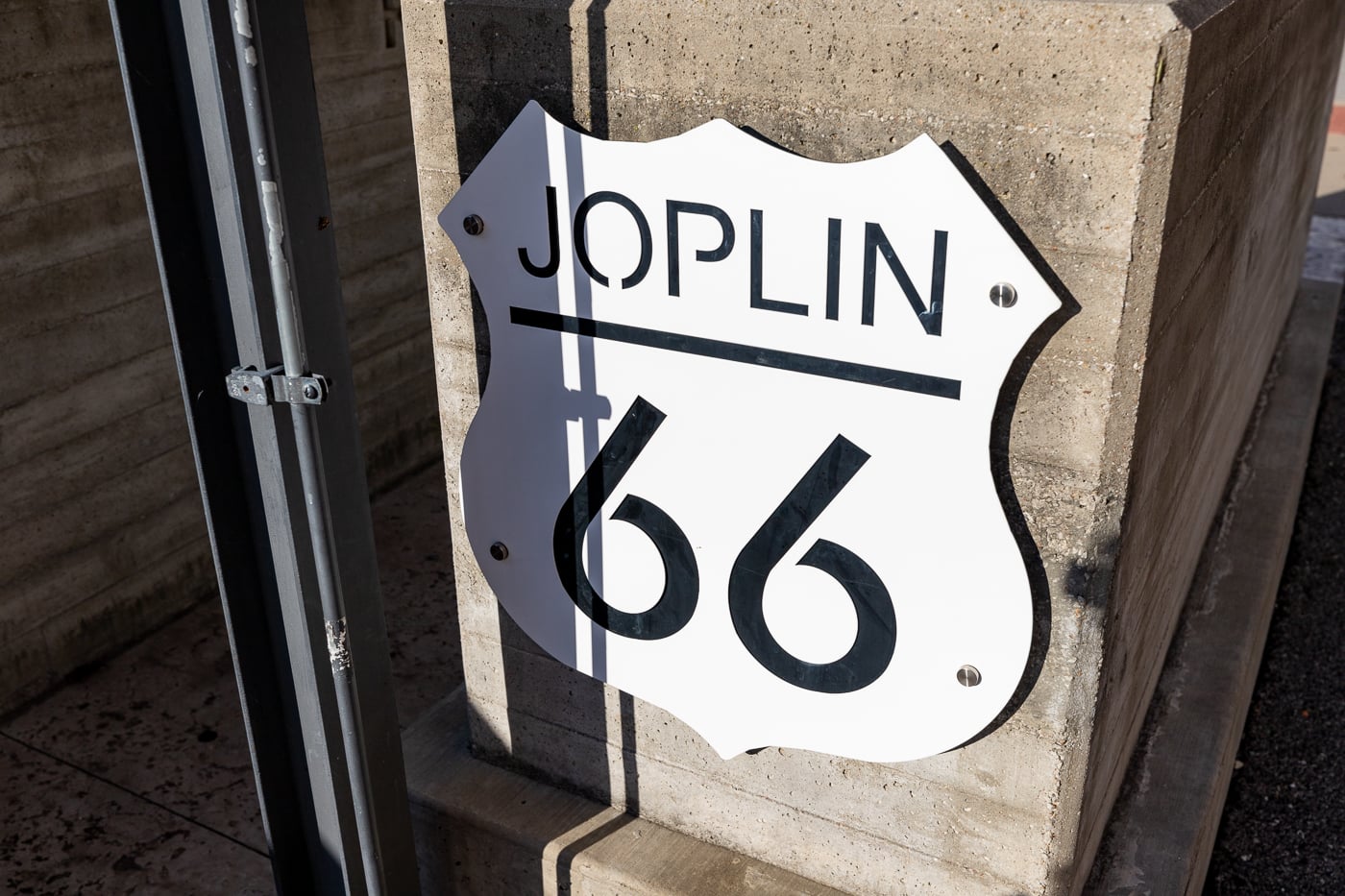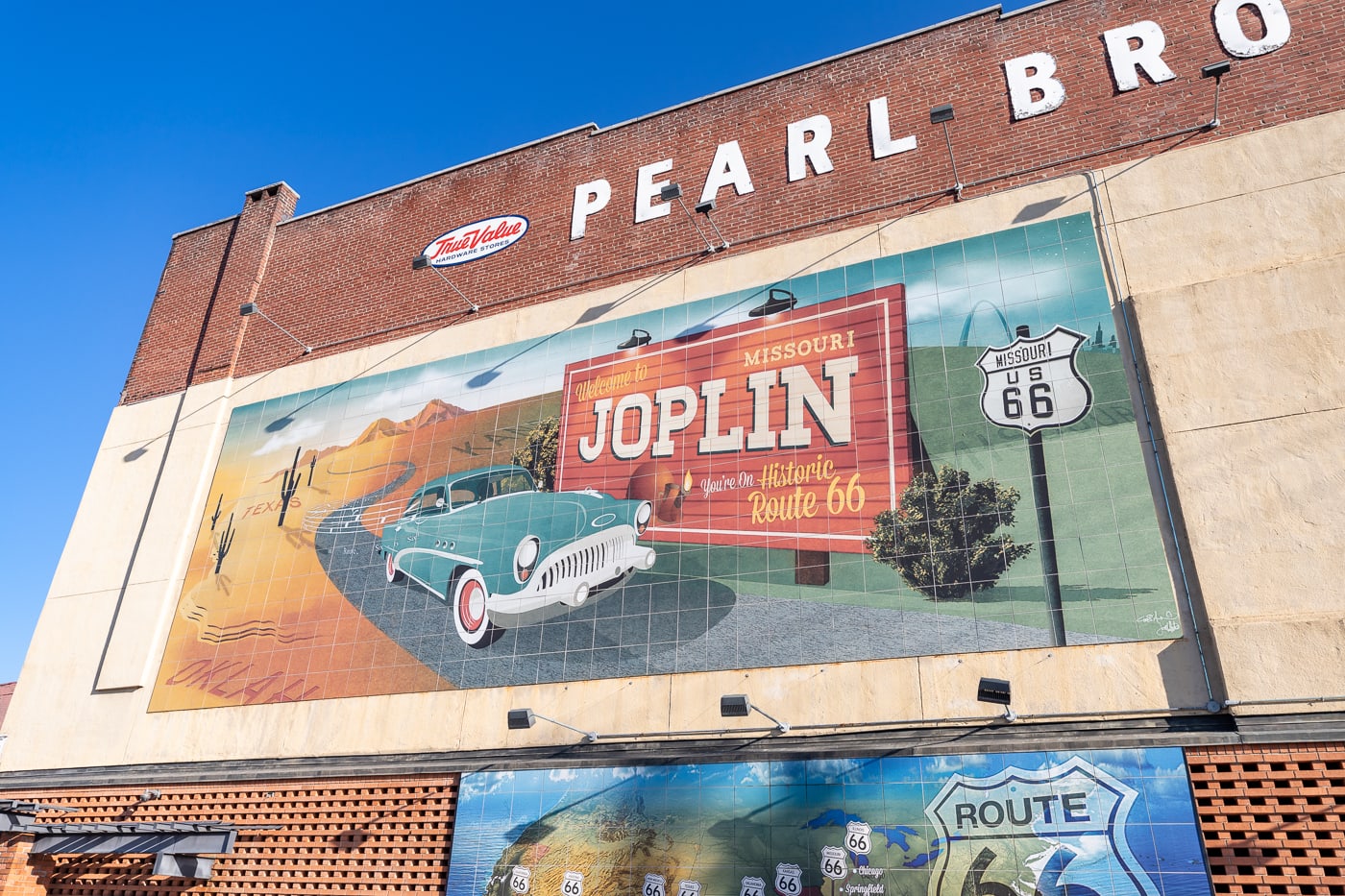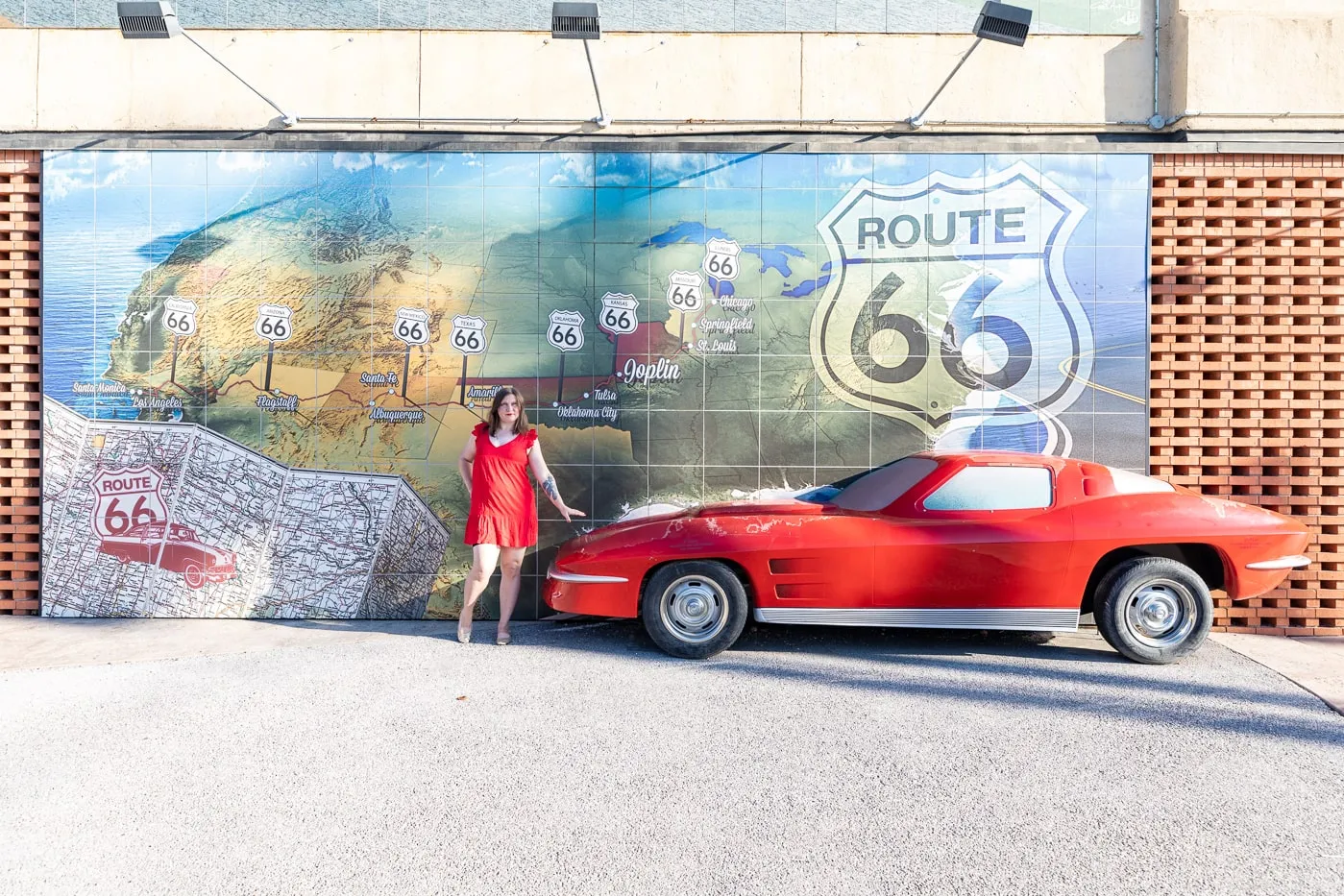 This isn't the only Missouri Route 66 attraction to see on your road trip! Some other popular stops include Old Chain of Rocks Bridge, Meramec Caverns, the Route 66 Rocker, and SuperTAM on 66.
Route 66 Mural Park
Address: 629-621 S Main St, Joplin, MO 64801
Hours: Always Visible
Cost: Free to See
Pin this Joplin, Missouri Route 66 attraction: