Historic Route 66 runs 2,238 miles between Chicago and Los Angeles and over 300 of those miles run through Missouri. At every turn you'll find something new and fun to see. Whether it's a piece of original road, a classic diner, a weird roadside attraction, or an informative museum, Missouri Route 66 attractions abound on the Mother Road.
Are you ready to get your kicks on Missouri Route 66? Let's check out the top 10 Missouri Route 66 Attractions to see on this stretch of your road trip.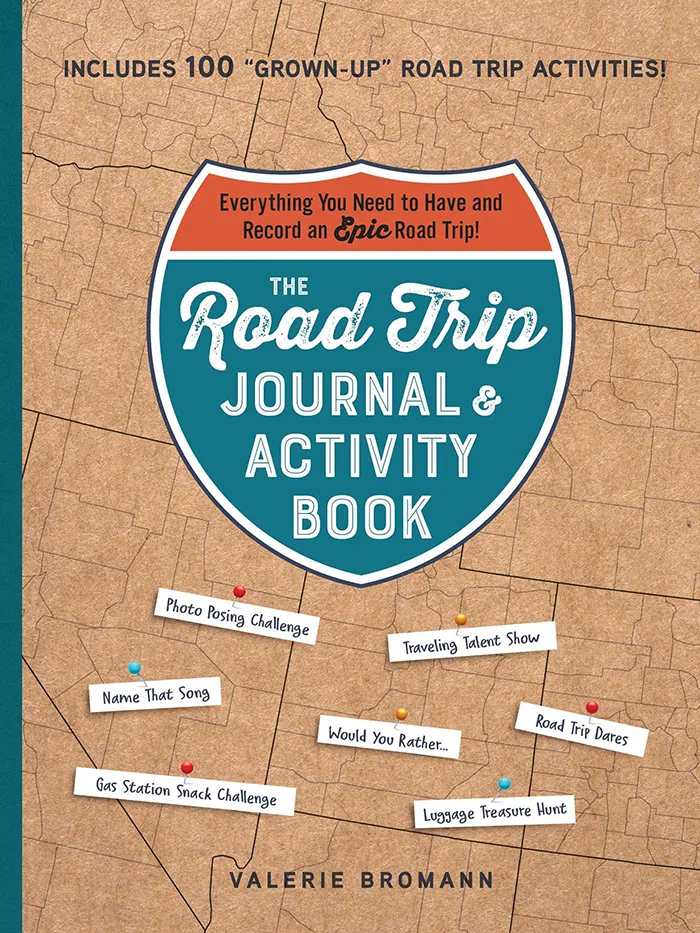 The Road Trip Journal & Activity Book
Everything You Need to Have and Record an Epic Road Trip!
Enjoy fun games and challenges to pass the time on your next road trip and have a keepsake to look back on for years to come with this entertaining must-have for your next vacation.
Top 10 Missouri Route 66 Attractions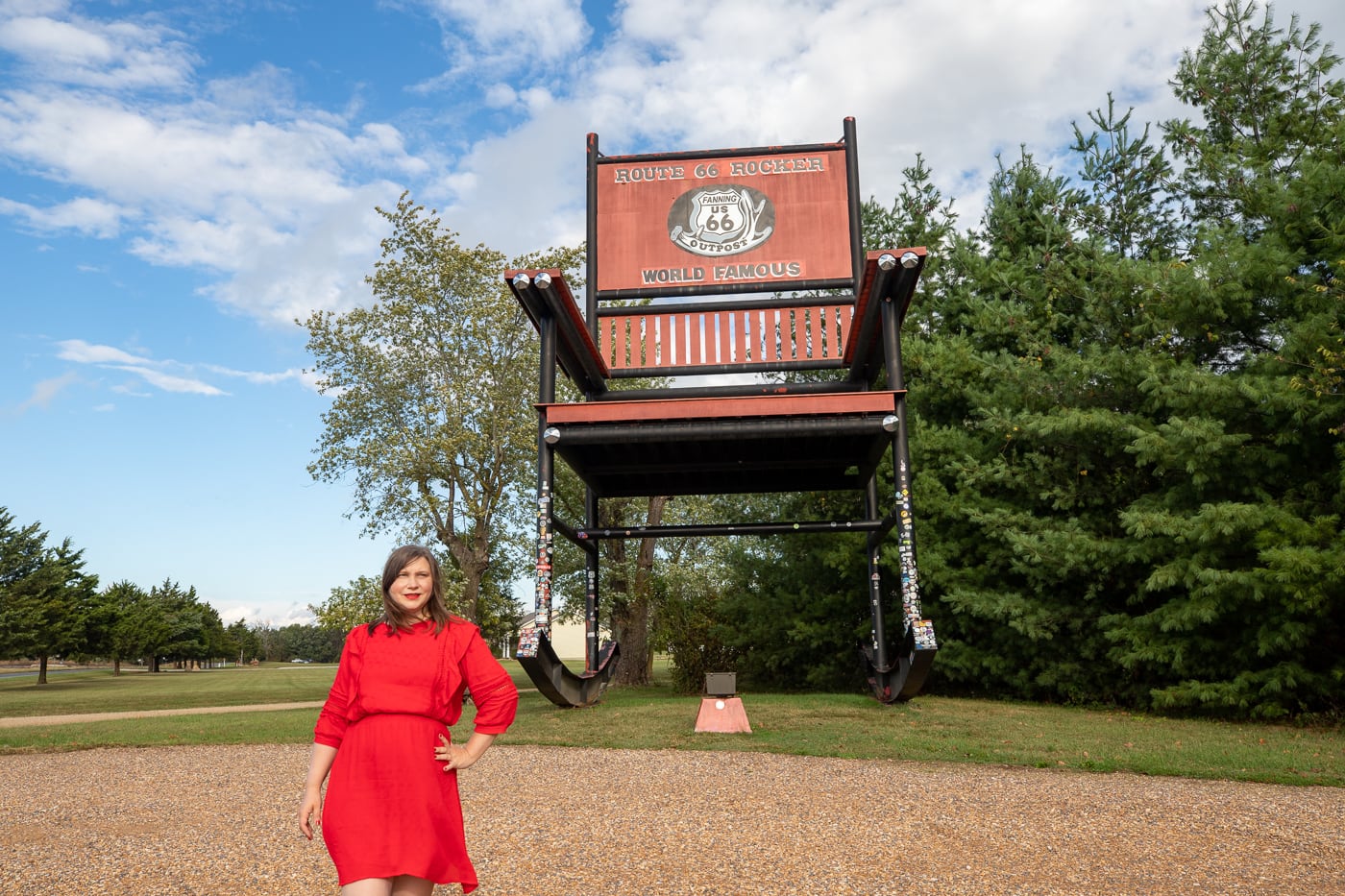 Route 66 Rocker
5957 State Hwy ZZ, Cuba, MO 65453
In 2008, the "World's Largest Rocking Chair" was erected on historic Route 66 outside the Fanning Outpost General Store in Cuba, Missouri. Though the official title has since been relinquished, and it is now known as the Route 66 Rocker — this big chair still rocks!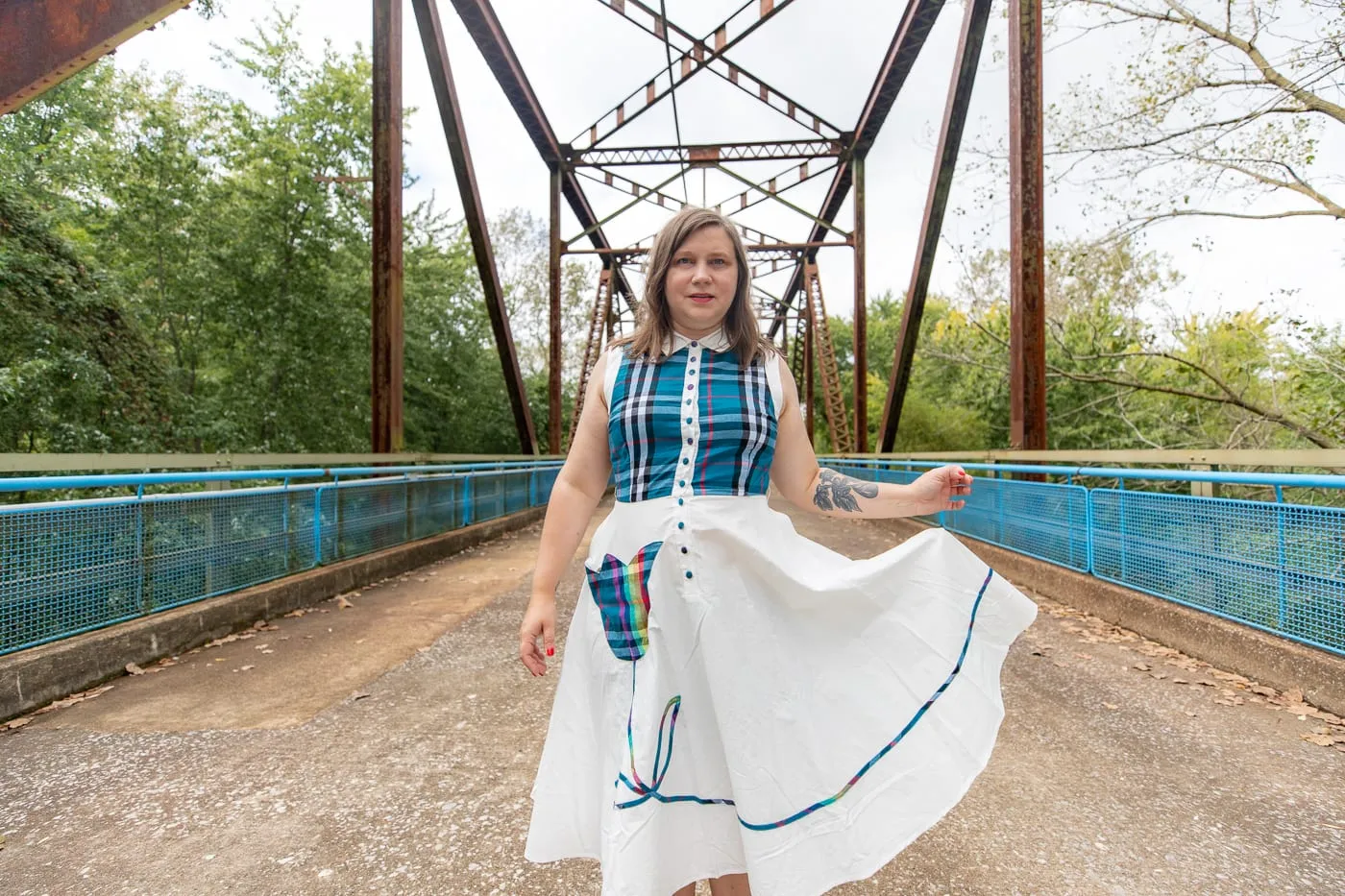 Old Chain of Rocks Bridge
10820 Riverview Dr, St. Louis, MO 63137
This Missouri Route 66 attraction was once an essential part of the cross-country journey, taking travelers from Illinois, across the Mississippi river, and into Missouri (or vice versa). While you can no longer drive the Old Chain of Rocks Bridge, it's still worth a trip to walk (or bike) across and admire.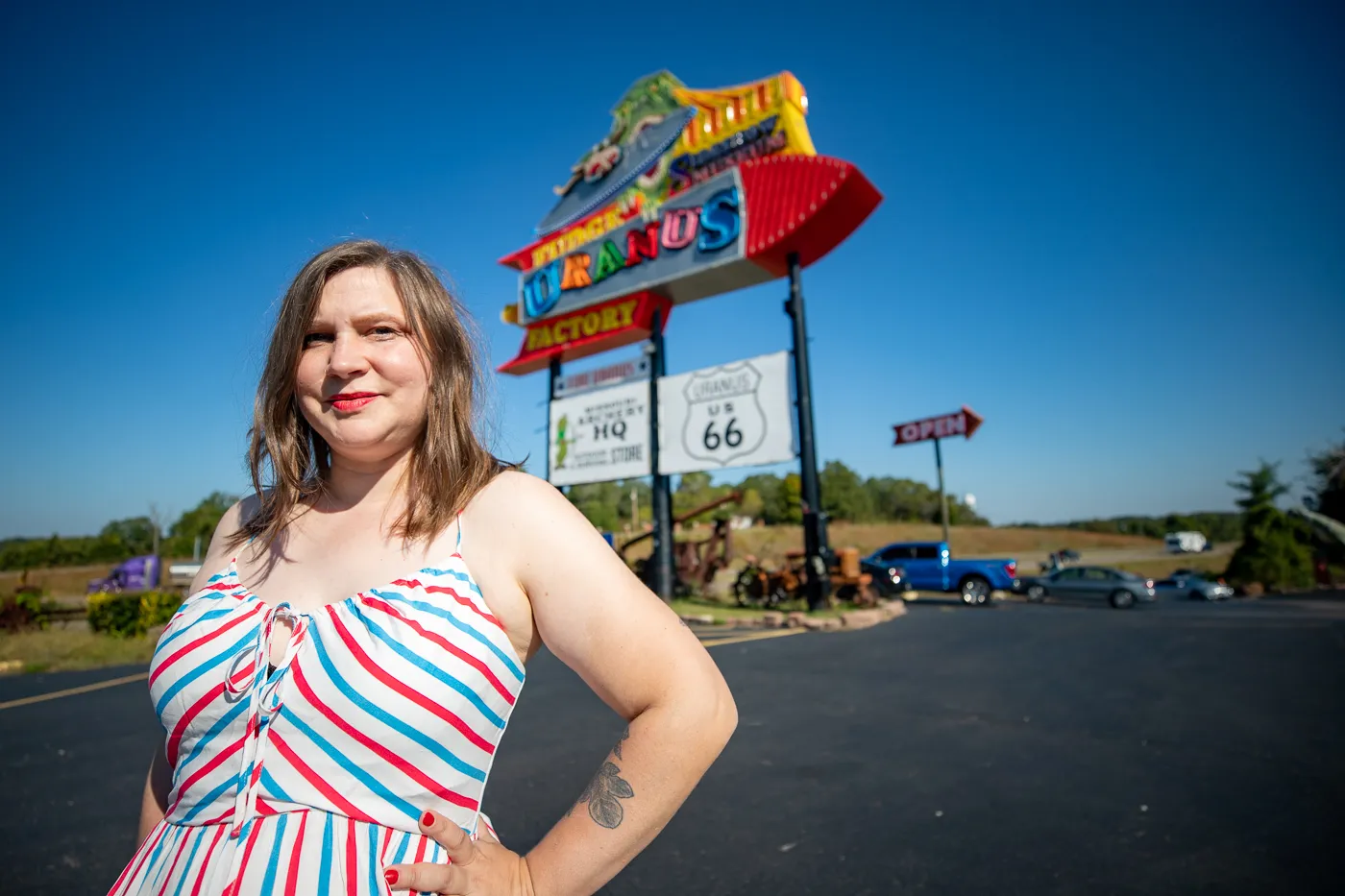 Uranus Fudge Factory
14400 State Hwy Z, St Robert, MO 65584
If you're looking for a unique Route 66 attraction, you've got to pick Uranus. Uranus, Missouri that is. Visit the town, stop for fudge at Uranus Fudge Factory and General Store, and check out all of the weird roadside attractions while you're there!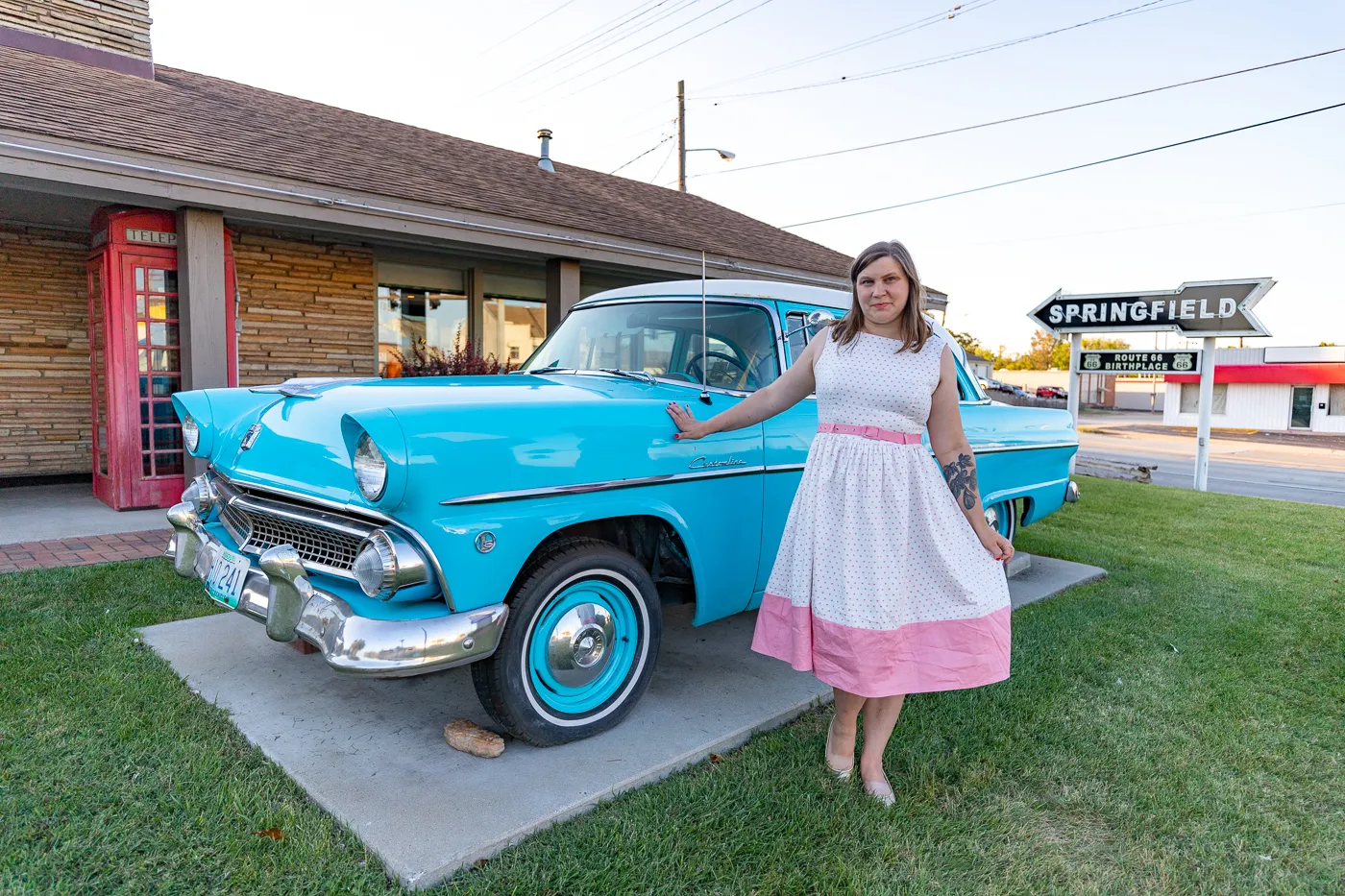 Best Western Route 66 Rail Haven
203 S Glenstone Ave, Springfield, MO 65802
After a day behind the wheel, stopping at all of the Mother Road's iconic roadside attractions, museums, restaurants, and more, a good shower and a comfy bed is always a welcome sight. Take that and add modern amenities, vintage charm, and a touch of Elvis, and you have the Best Western Route 66 Rail Haven motel in Springfield, Missouri. Try to stay in the Elvis Suite!
Gary's Gay Parita
21118 Old Route 66, Ash Grove, MO 65604
Bonjour and welcome to Gary's Gay Parita. This Missouri tourist attraction is a replica of a 1930s Sinclair service station complete with original pumps and Route 66 memorabilia.
Red's Giant Hamburg
2301 W Sunshine St, Springfield, MO 65807
Red's Giant Hamburg first opened its doors on Route 66 in Springfield, Missouri in 1947. The tiny restaurant was allegedly the world's first drive-through restaurant, While the original closed in 1984 and was demolished in 1997, a brand new Red's opened in 2019.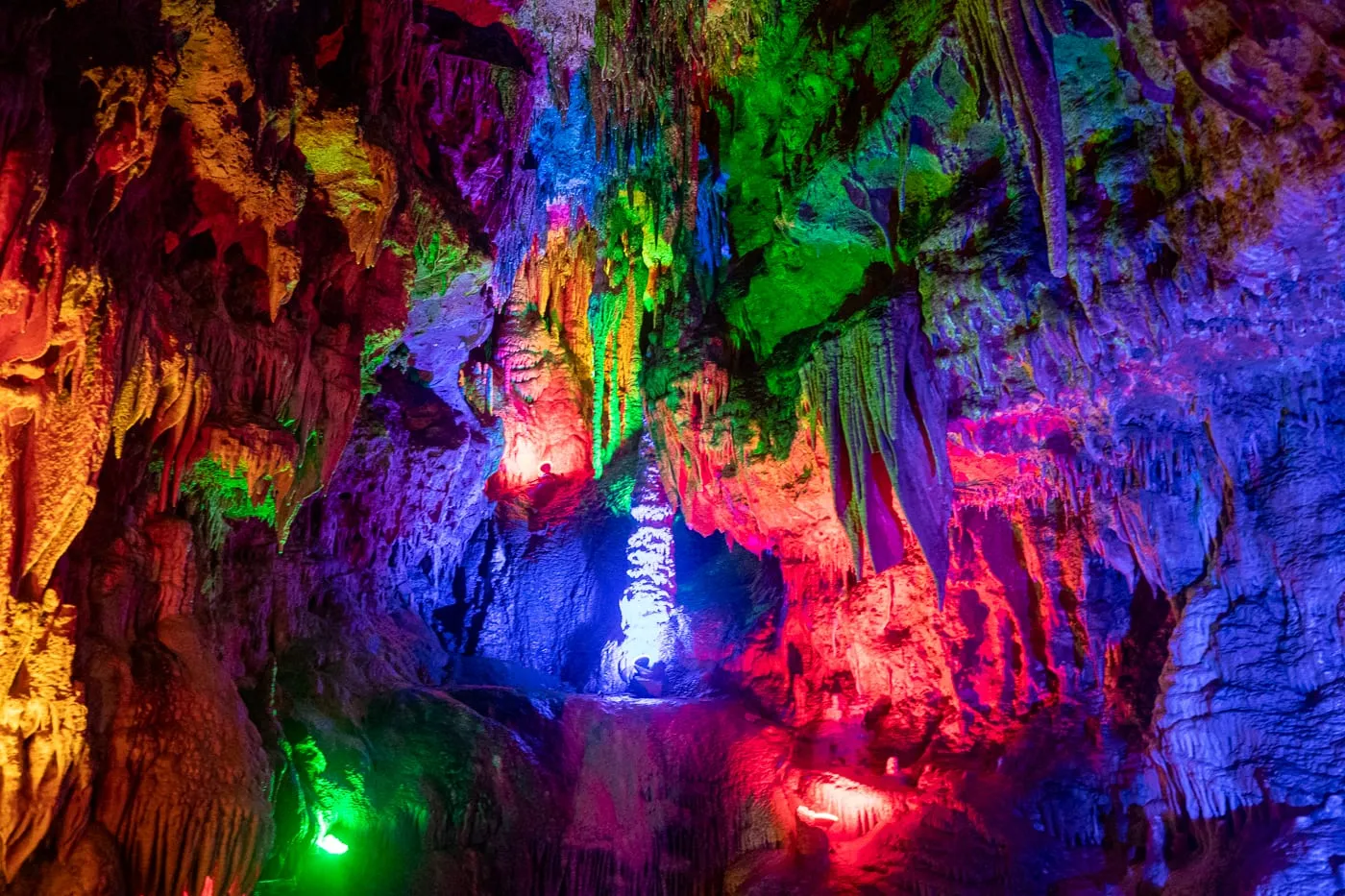 Meramec Caverns
1135 Hwy W, Sullivan, MO 63080
Meramec Caverns in Sullivan, Missouri is a staple site on Route 66. You will see billboards for miles and miles beckoning you to explore these sandstone caves. Follow the signs and take a tour, you won't regret visiting this road trip stop.
Larry Baggett's Trail of Tears Memorial
State Hwy D, Jerome, MO 65529
Larry Baggett's folk-art rock creations were set up as a monument to the Cherokee Trail of Tears, which crossed his land. After he died in 2003 the property closed but is now open with limited hours. You can still pull over to see his self-portrait rock sculpture in front of the gate.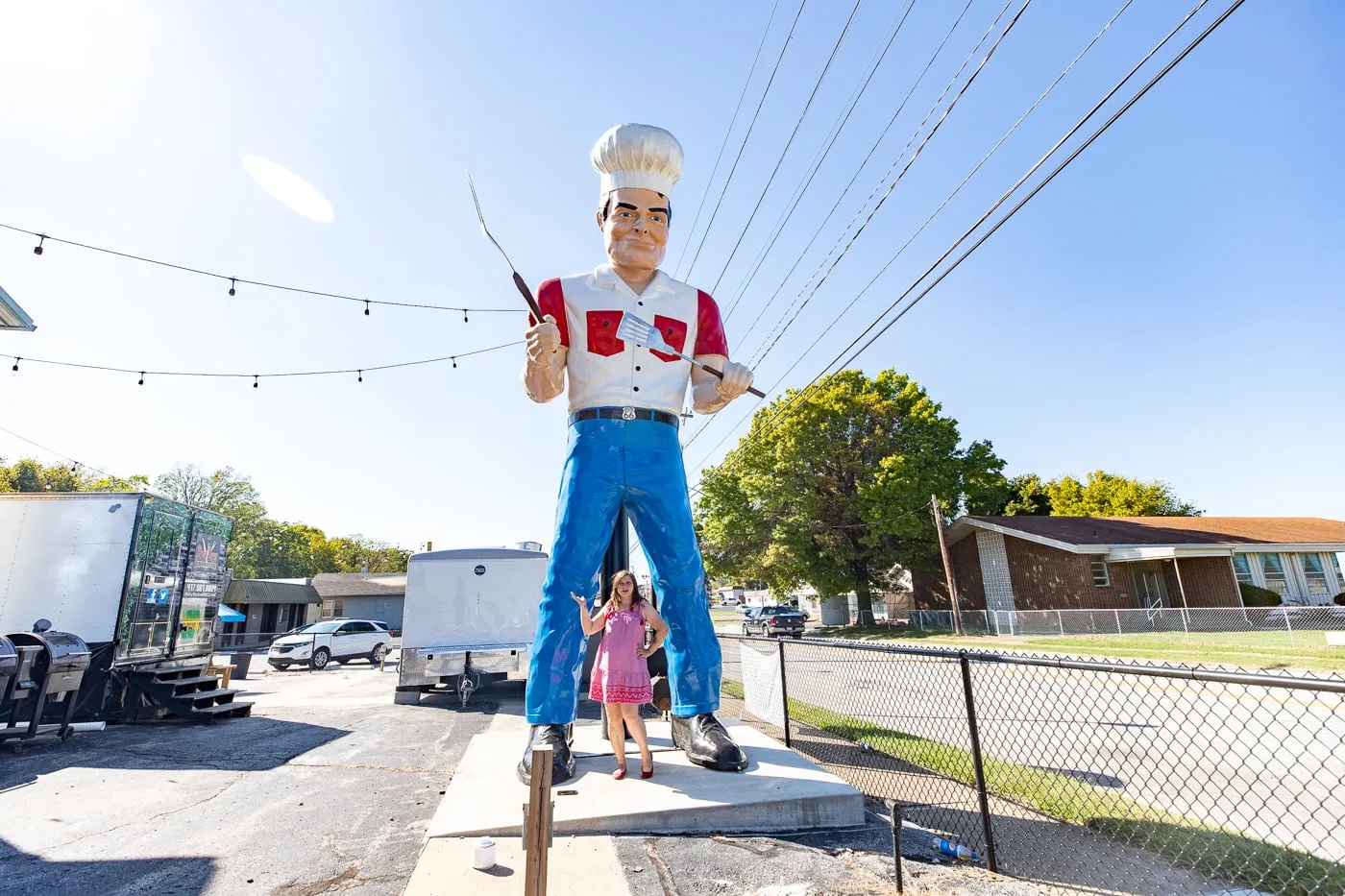 Route 66 Food Truck Park Muffler Man
1530 E St Louis St, Springfield, MO 65802
The Route 66 Food Truck Park opened in February, 2020 and features food trucks with a variety of different cuisines, a full-service bar, and a giant muffler man out front.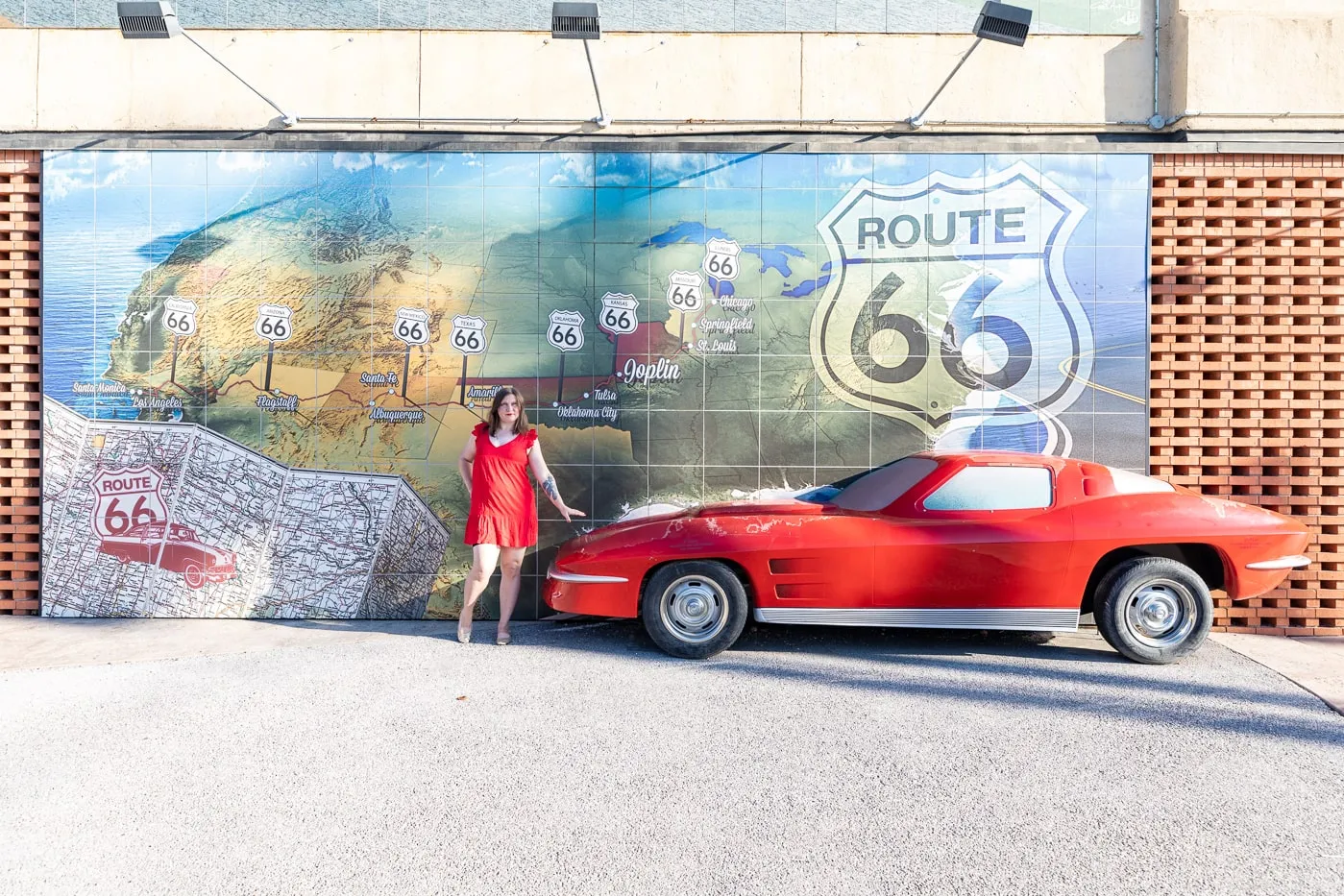 Route 66 Mural Park
629-621 S Main St, Joplin, MO 64801
You won't find any swings, slides, or greenery in this roadside park. But you will find an artful tribute to the past. Route 66 Mural Park in Joplin, Missouri celebrates the town's history with the Mother Road with two murals and the perfect selfie photo op.
Want more? Check out our web story on the best things to see on Missouri Route 66.
Pin this list of the top 10 Missouri Route 66 Attractions