As you drive across America, each city, each state, proudly welcomes you into its borders with some sort of greeting signpost. Many are standard issue billboards announcing the town name or state name, the motto, the population, the fact that their girls softball team won the championships in 1972, that a president was born there, that they are the home of tax free shopping. Something like that. But not all of those welcome signs feature a giant rotating vegetable like the giant rotating ear of corn that serves as a welcome into Coon Rapids, Iowa.
Driving down Highway 141 through Iowa you may come across this strange type of town marker. Perched at the entrance to Coon Rapids, Iowa, "In the Heart of Corn Country" is a sign not only welcoming you to the fair town, but also displaying a giant ear of corn so big if you tried to eat it you'd be picking remnants from your teeth for weeks. It's an a-maize-ing roadside attraction in Iowa!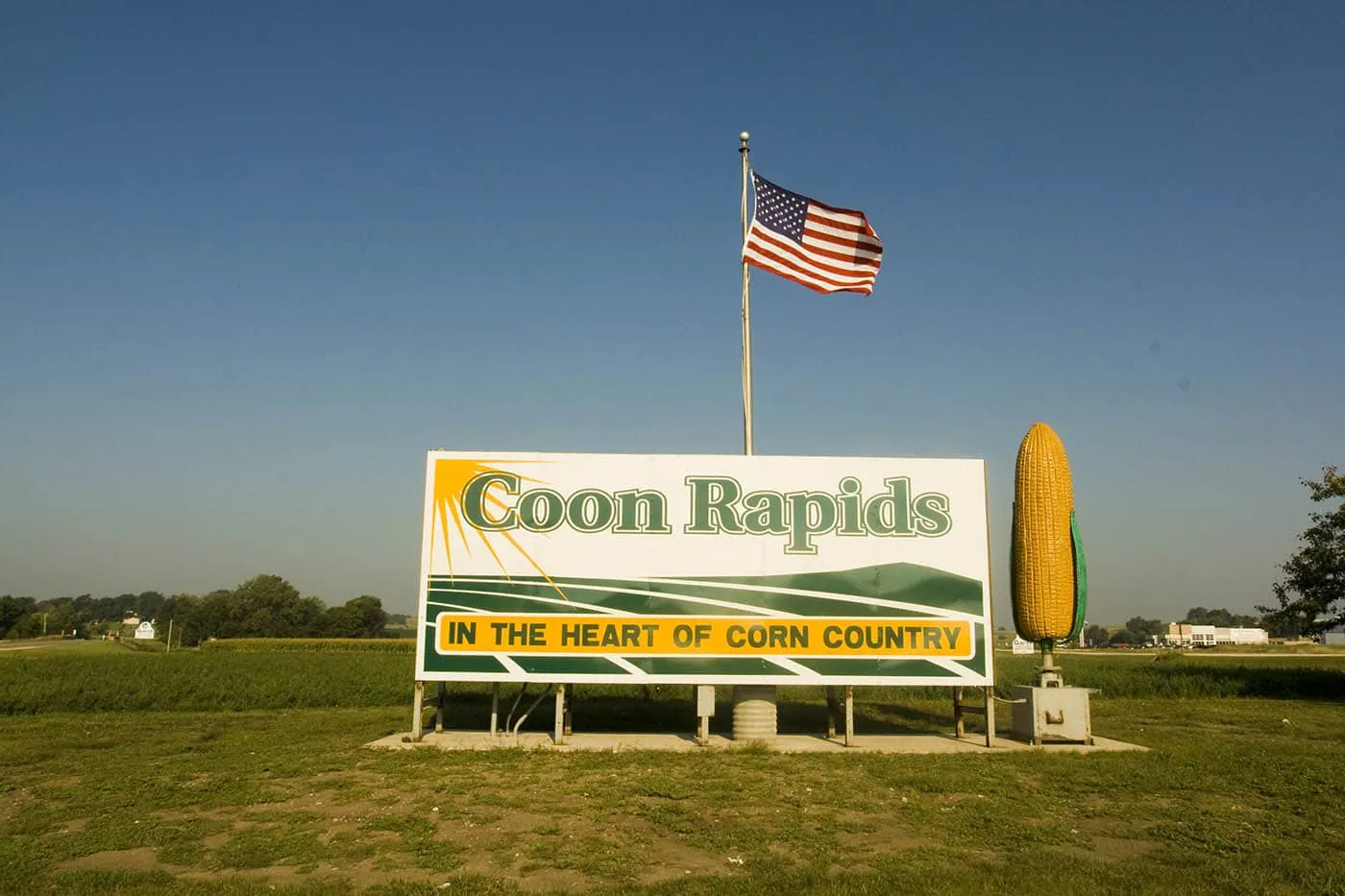 Standing at about 10-feet tall this big ear of corn slowly rotates as an American flag flies above it. Talk about genetically modified vegetables!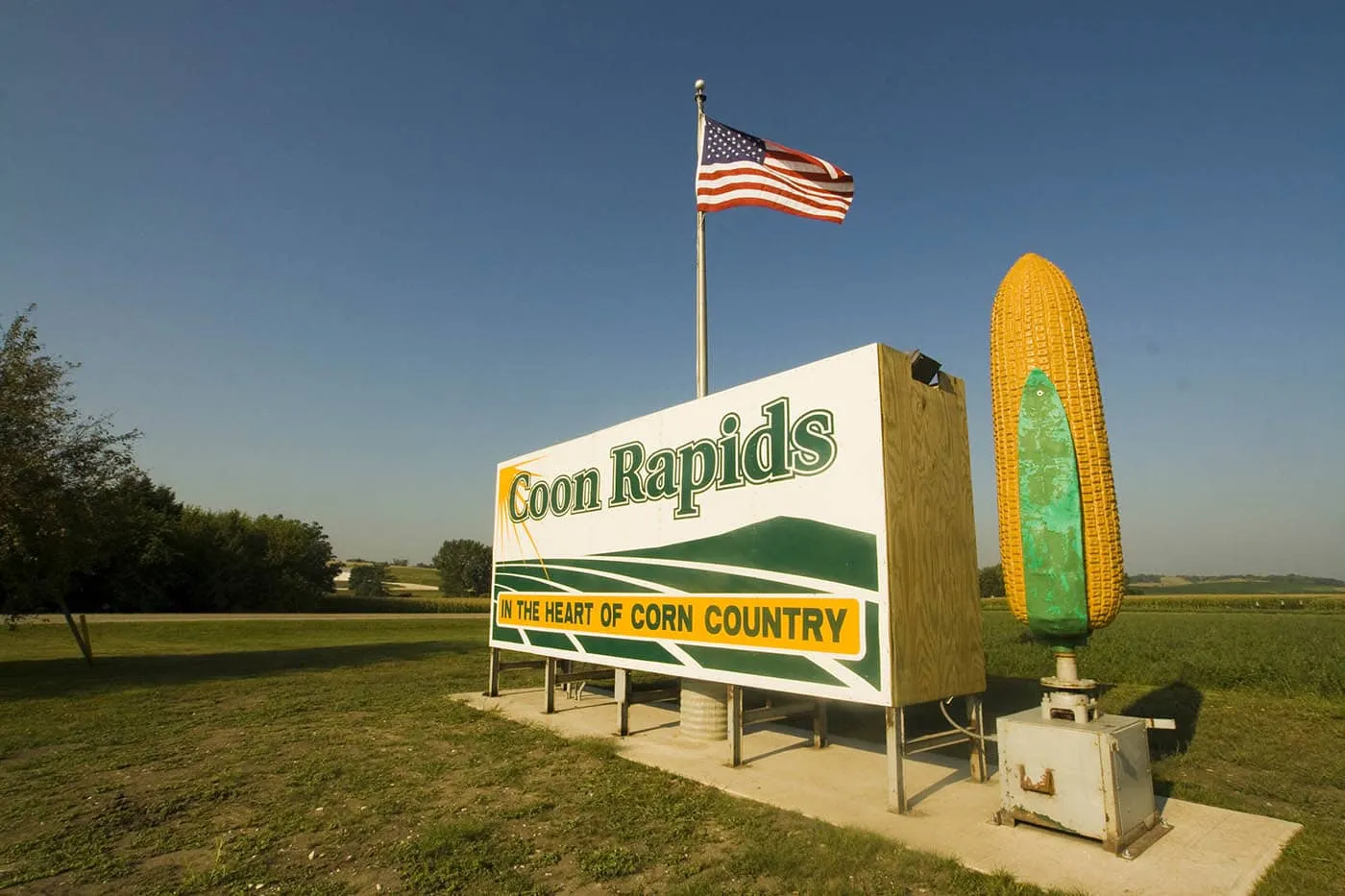 Coon Rapids itself has a population of approximately 1,305. I'm pretty sure that this ear of corn could feel the entire town for dinner… and then some! (Maybe it's harvested by the Jolly Green Giant? Maybe.)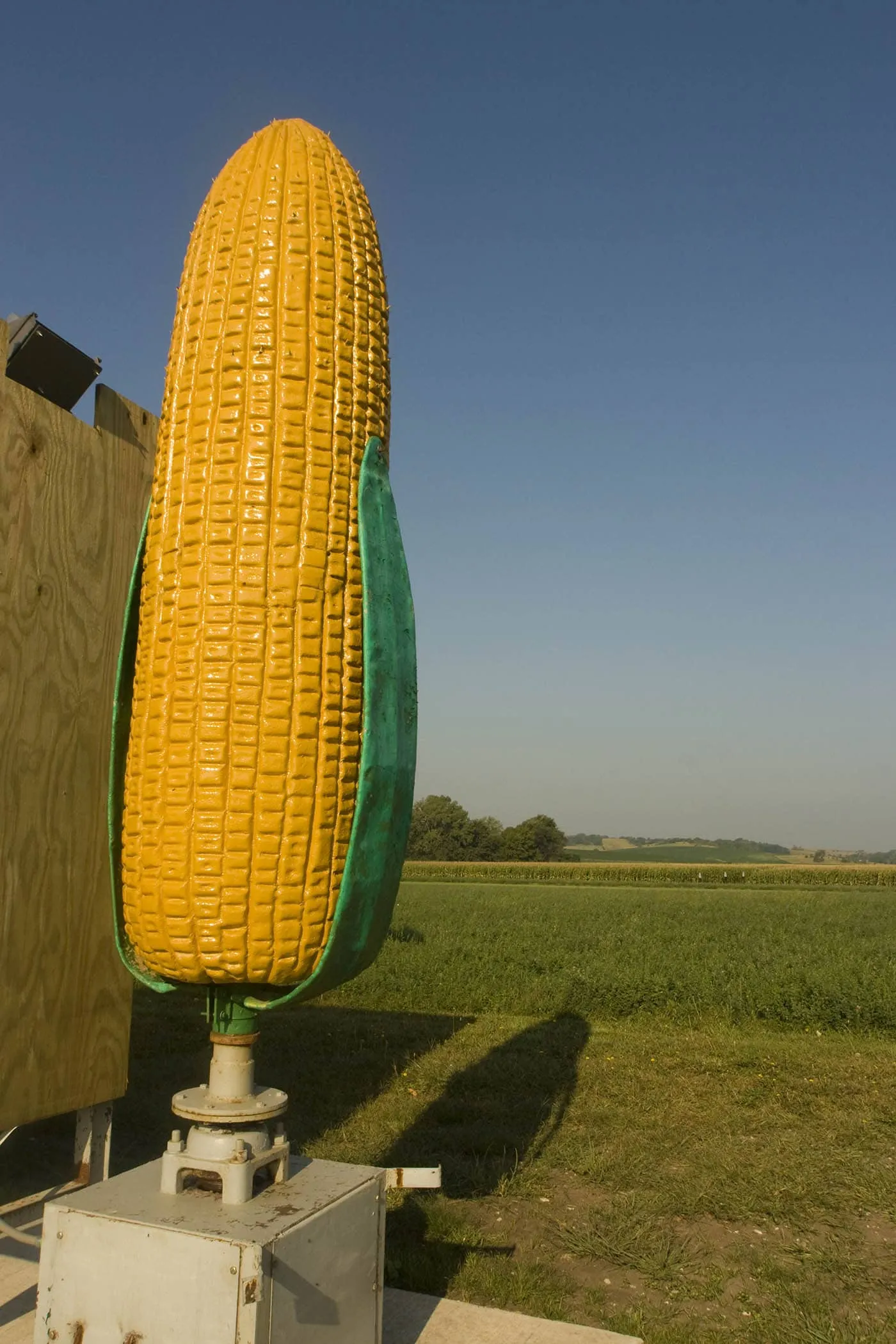 And in case you don't believe me, here's a video of it rotating! Doesn't it POP!?!?!
Large Rotating Ear of Corn
Location: Hwy 141, Coon Rapids, IA
Cost: Free to see.
Hours: Always visible.
Date: September 1, 2008
Pin this Iowa roadside attraction: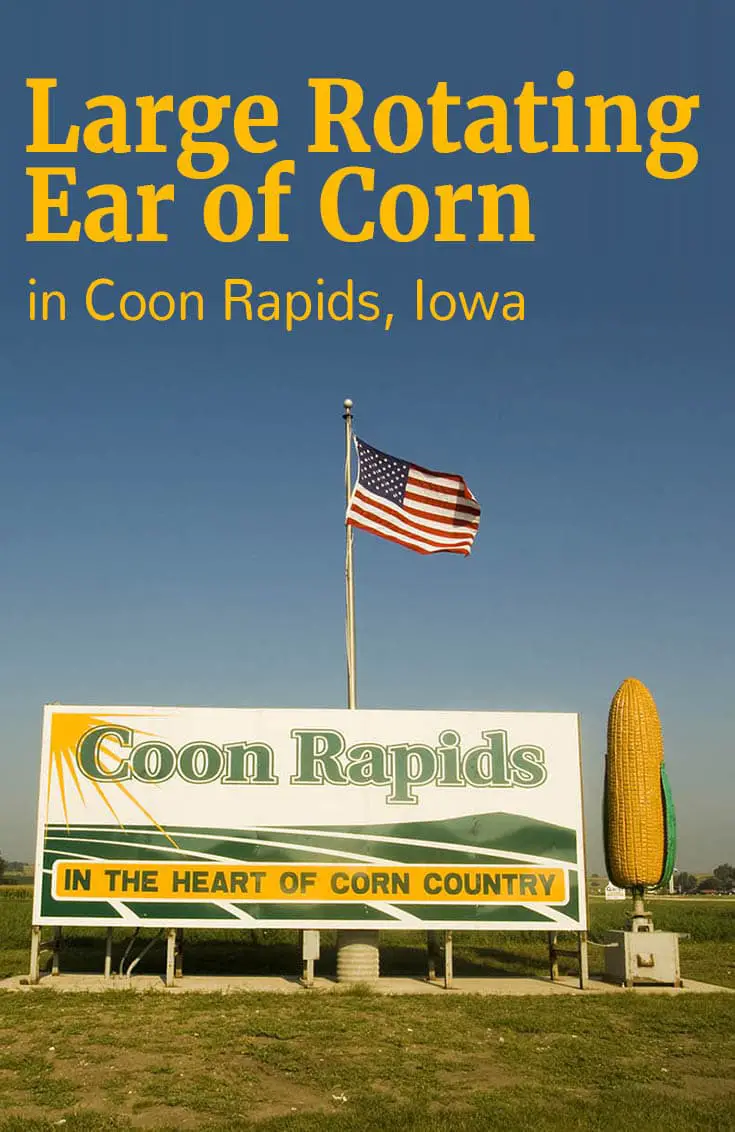 Looking for more Iowa roadside attractions like this large ear of corn? Check out the Volkswagen Beetle spider in Avoca. And if you can't get enough corn-shaped roadside attractions head to Ohio for the giant corn cobs in Dublin.