They say that kissing the Blarney Stone will give you the gift of eloquence. And it's a good thing, because you will want to tell everyone about this roadside attraction: the Blarney Stone in Shamrock, Texas…that's right, Texas, not Ireland.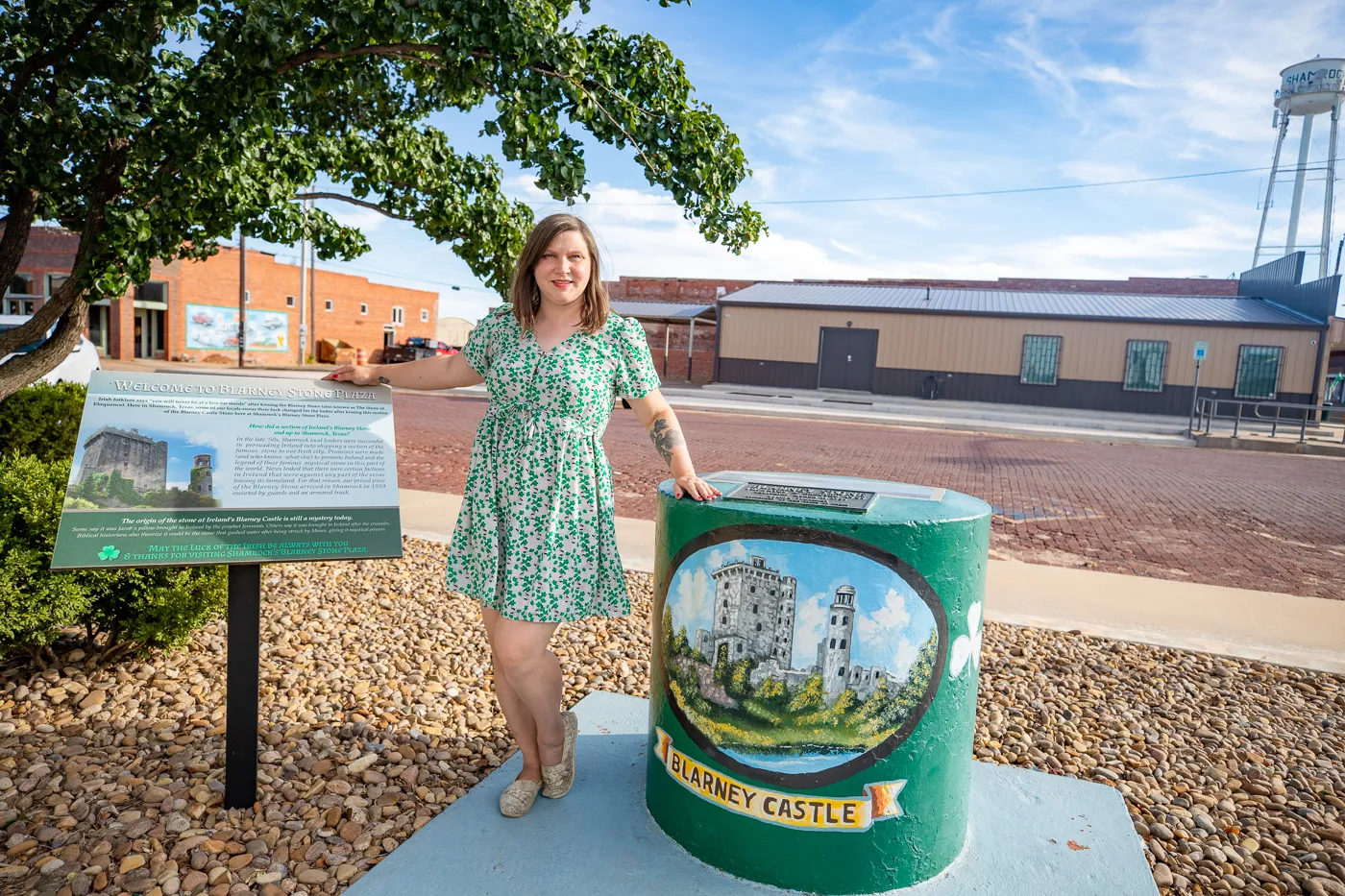 Blarney Castle, just outside of Cork, Ireland, is home to the famous Blarney Stone. Legend says if you kiss it, you'll be blessed with the gift of gab.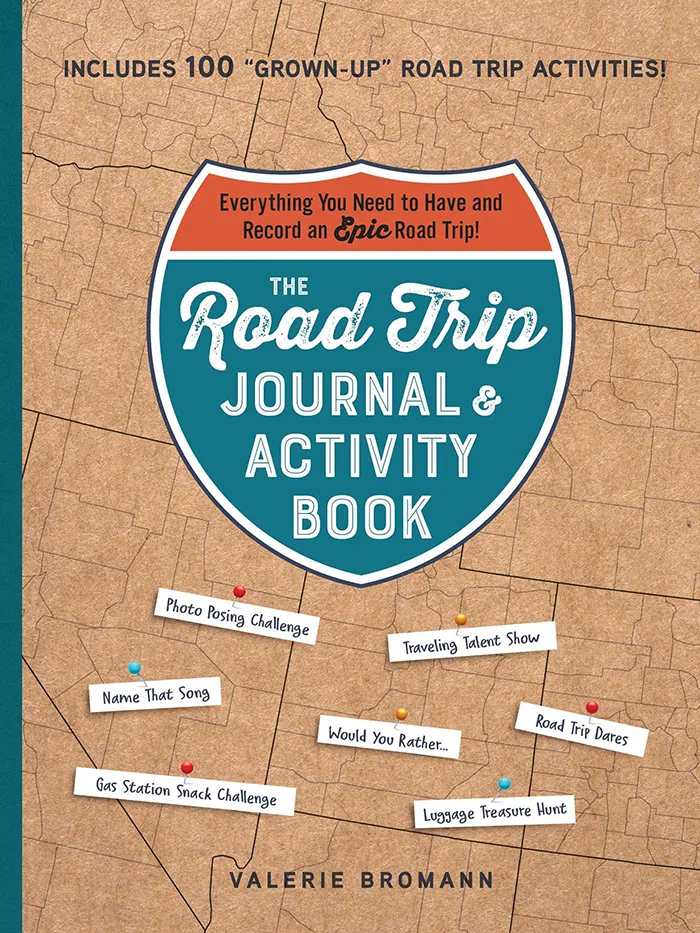 The Road Trip Journal & Activity Book
Everything You Need to Have and Record an Epic Road Trip!
Enjoy fun games and challenges to pass the time on your next road trip and have a keepsake to look back on for years to come with this entertaining must-have for your next vacation.
How did a piece of Blarney Castle end up in the panhandle of Texas? The fragment was brought to Shamrock in 1959 after it was "accidentally" knocked off of the original. Local leaders persuaded Ireland officials to ship a piece to them in exchange for promotion. Its arrival was met with resistance from some Ireland locals and protection from the Texas Highway Patrol and the Texas National Guard.
The Texas Blarney Stone is encased in a concrete pillar that has been painted Irish green and decorated with a painting of the Cork castle. The roadside attraction was found for many years in Elmore Park but moves to Main St. in 2016 where you can find it in Blarney Stone Plaza, along with a plaque describing the town's St. Patrick's Day celebrations, and a fun Welcome to Shamrock sign (complete with a leprechaun).
While you're there head down the street to find a more another more photo-friendly but definitively less authentic fake Blarney Stone.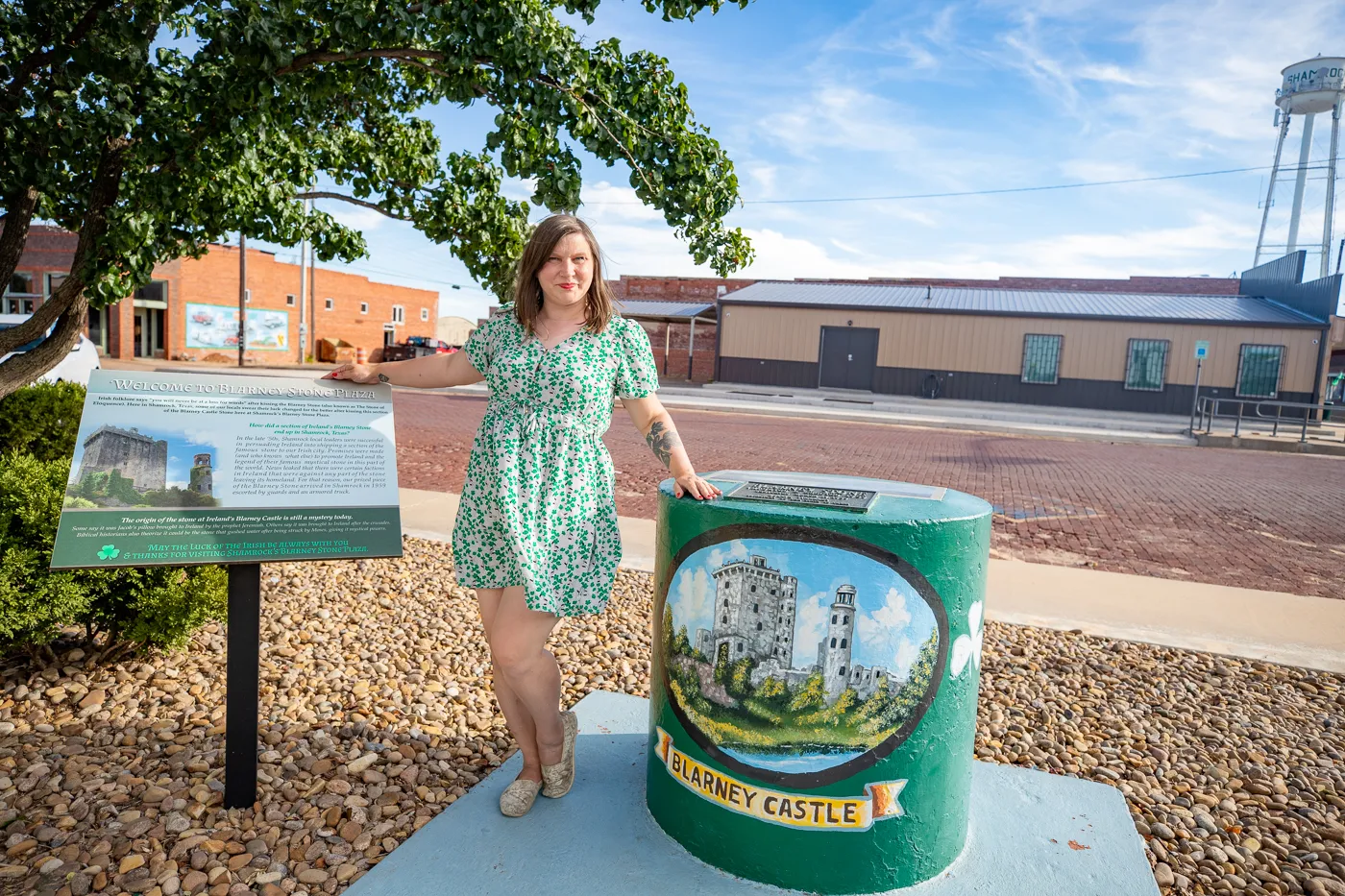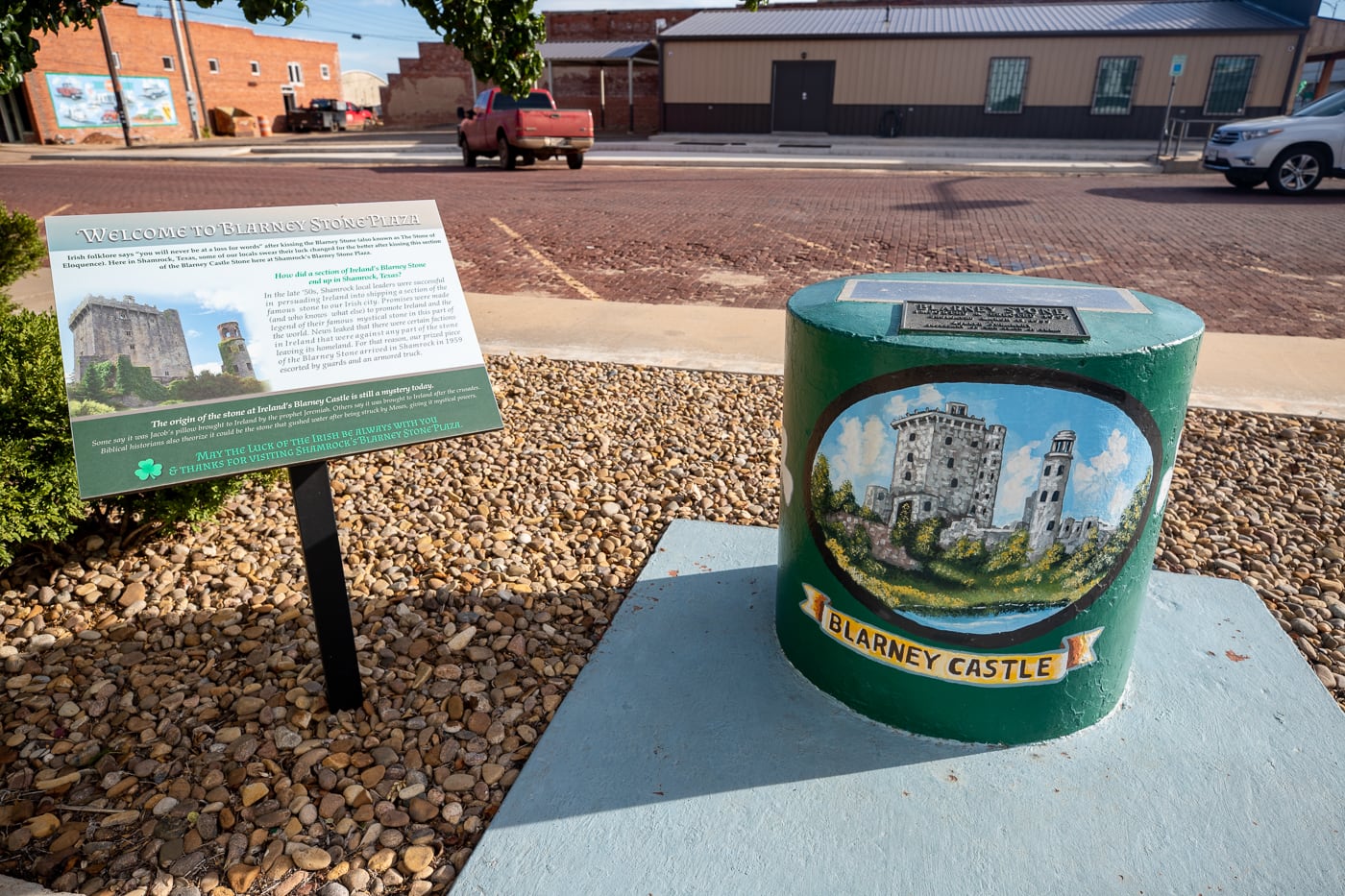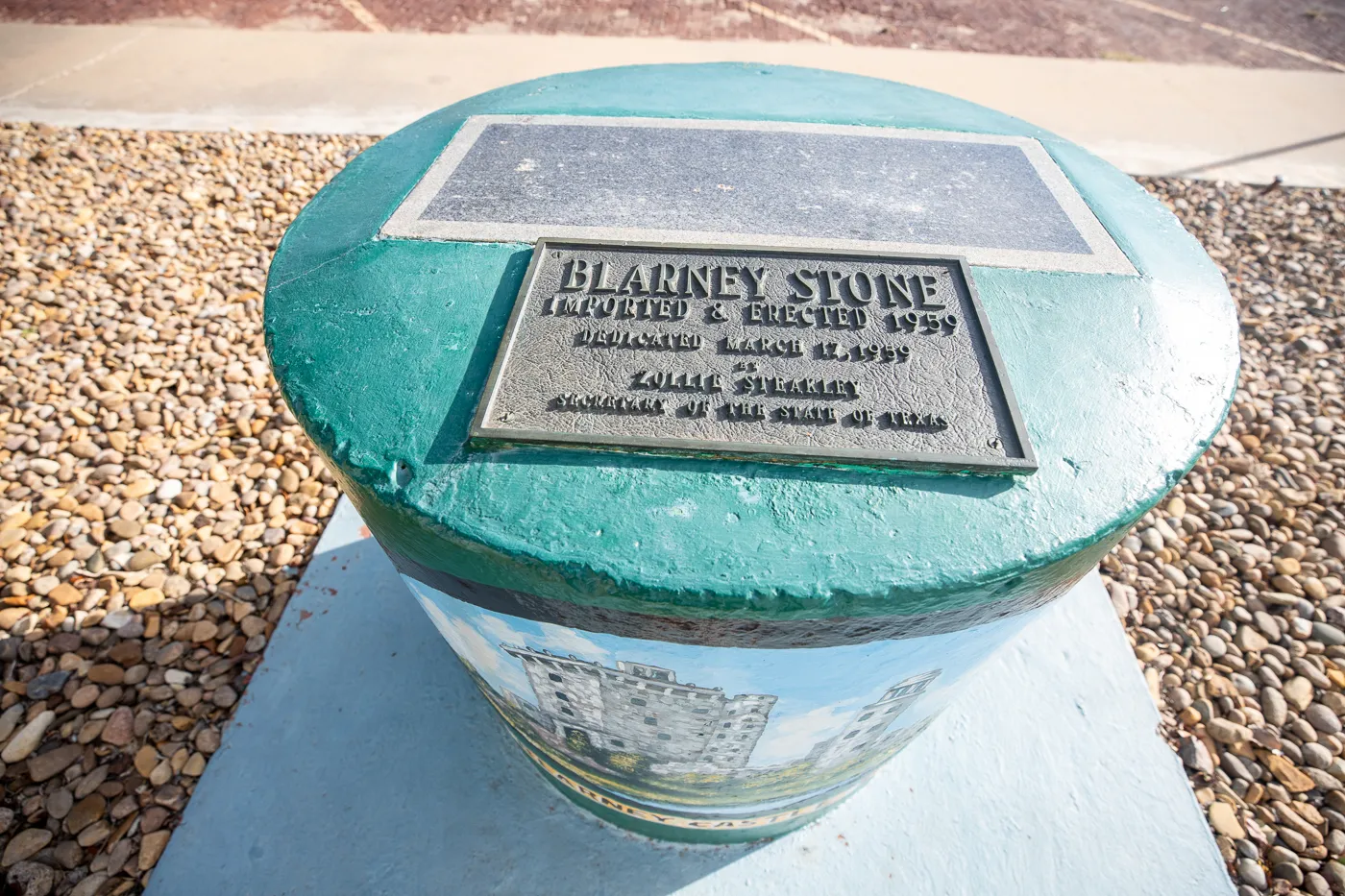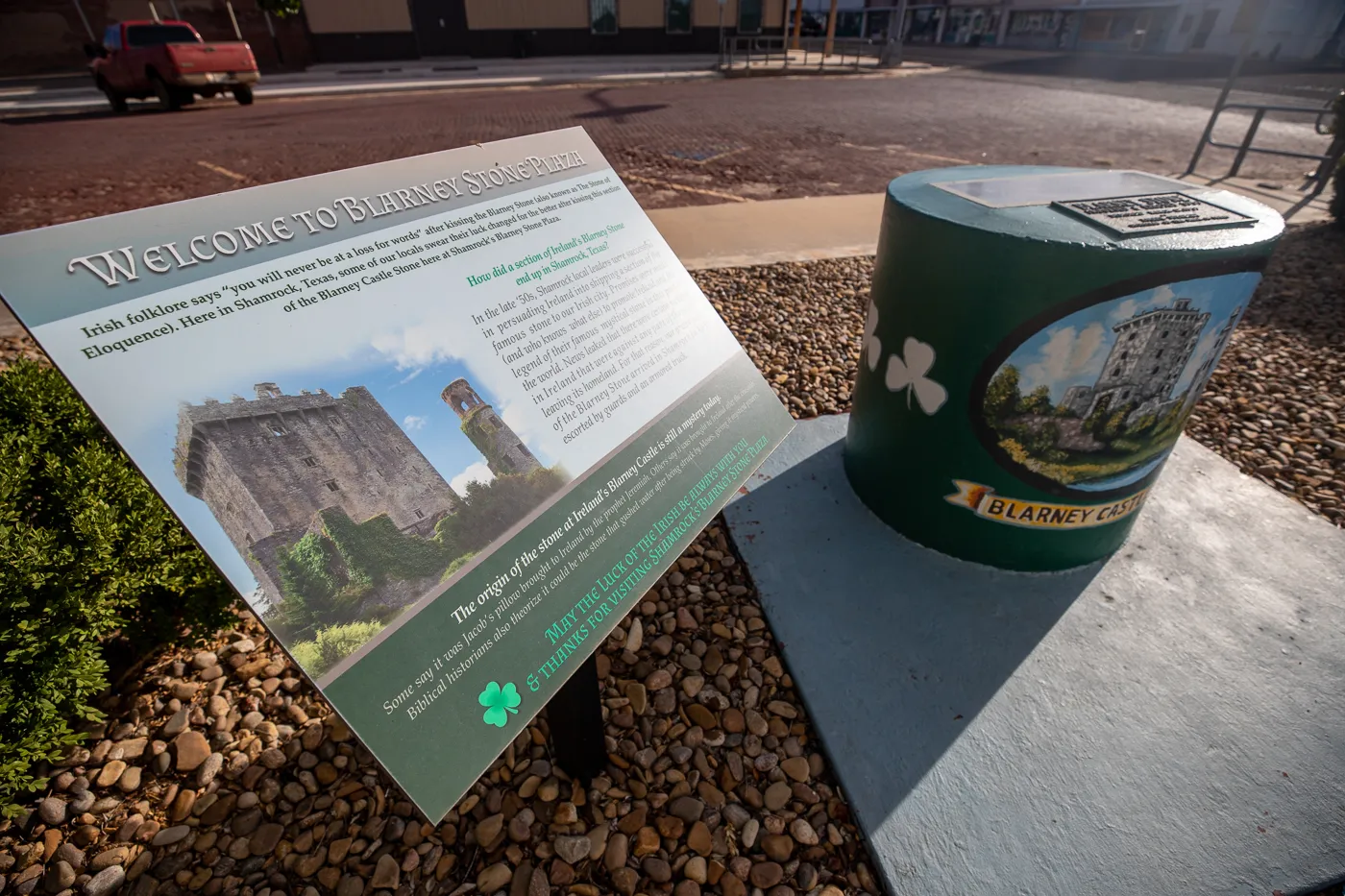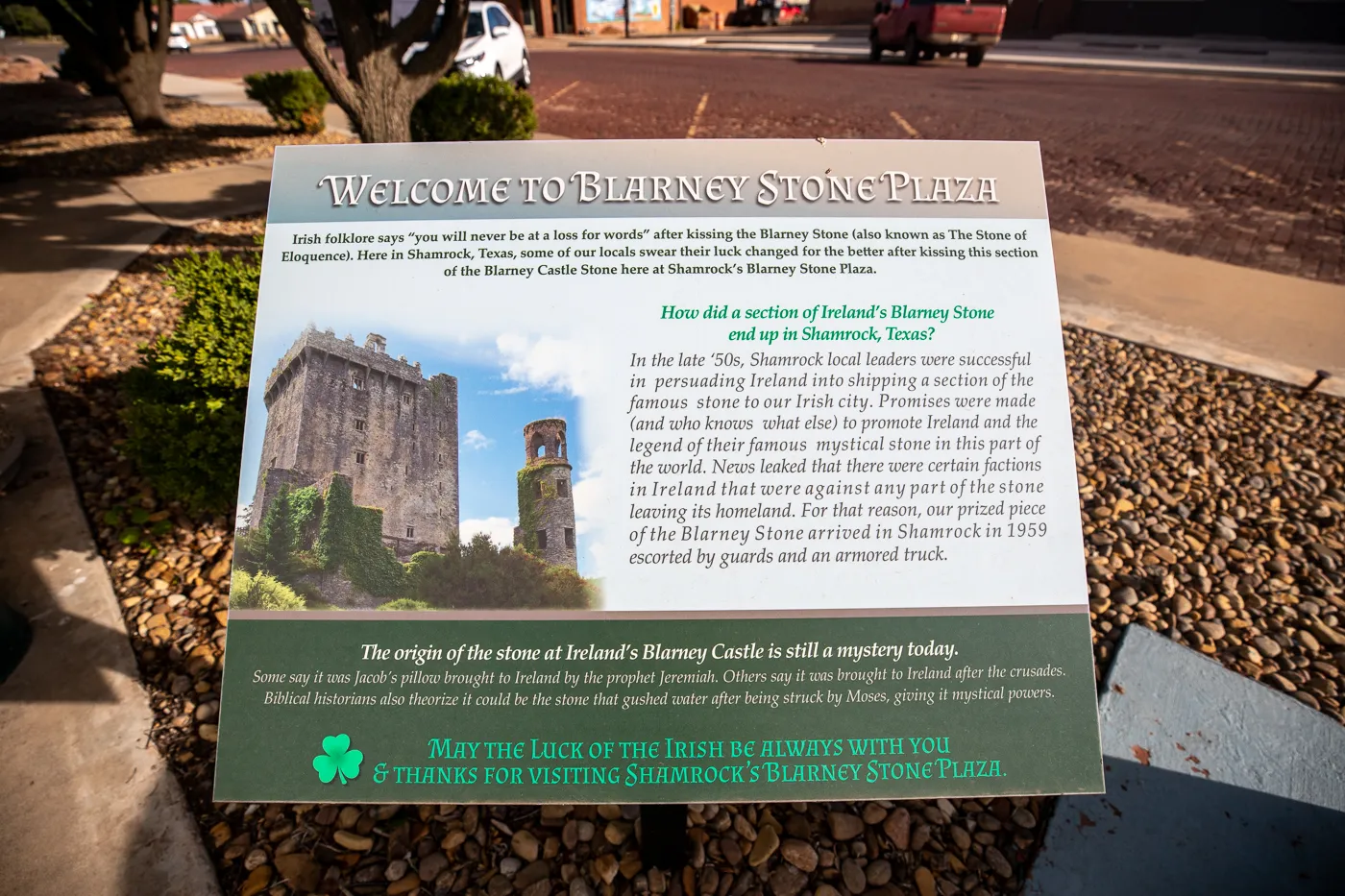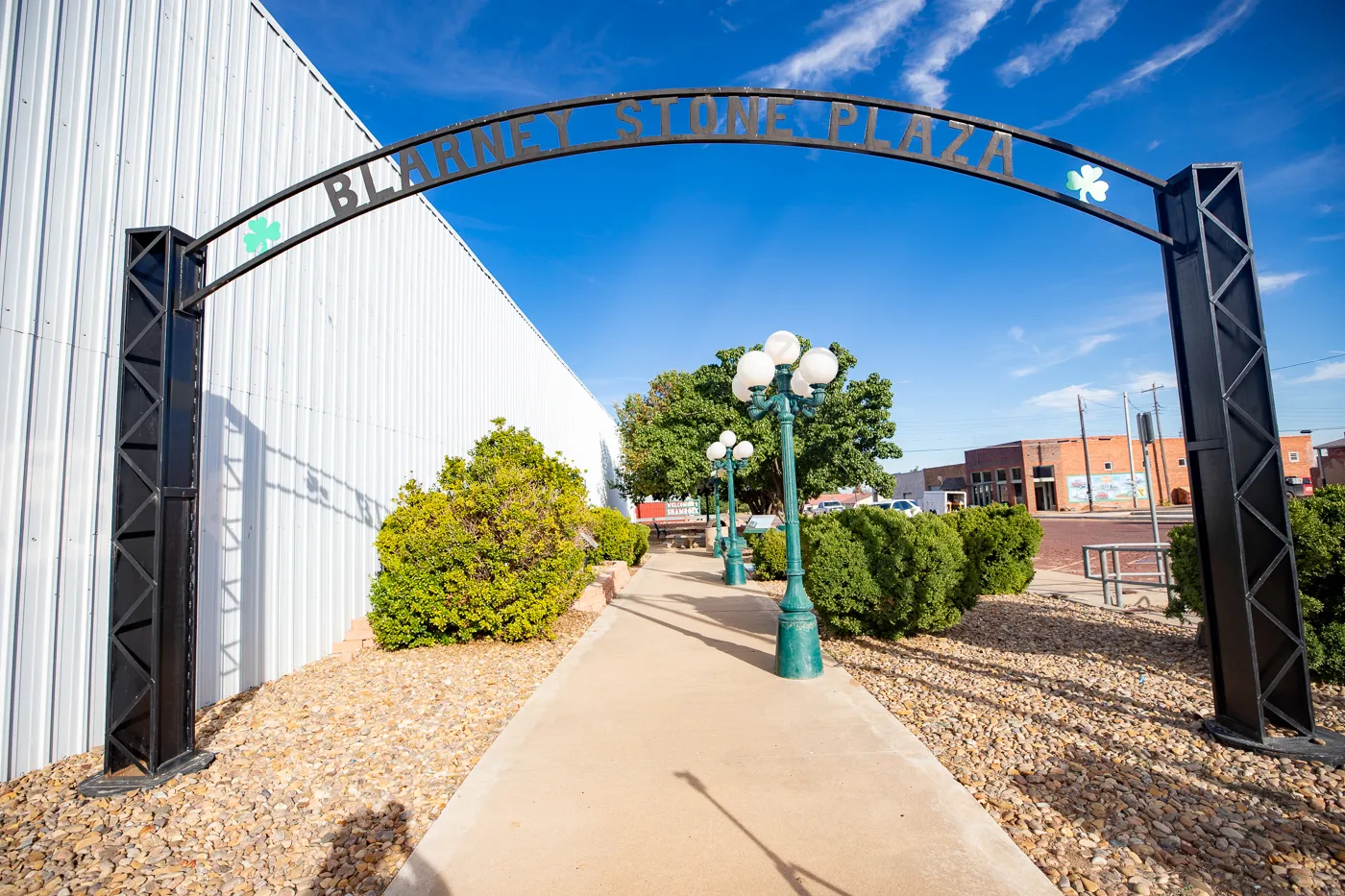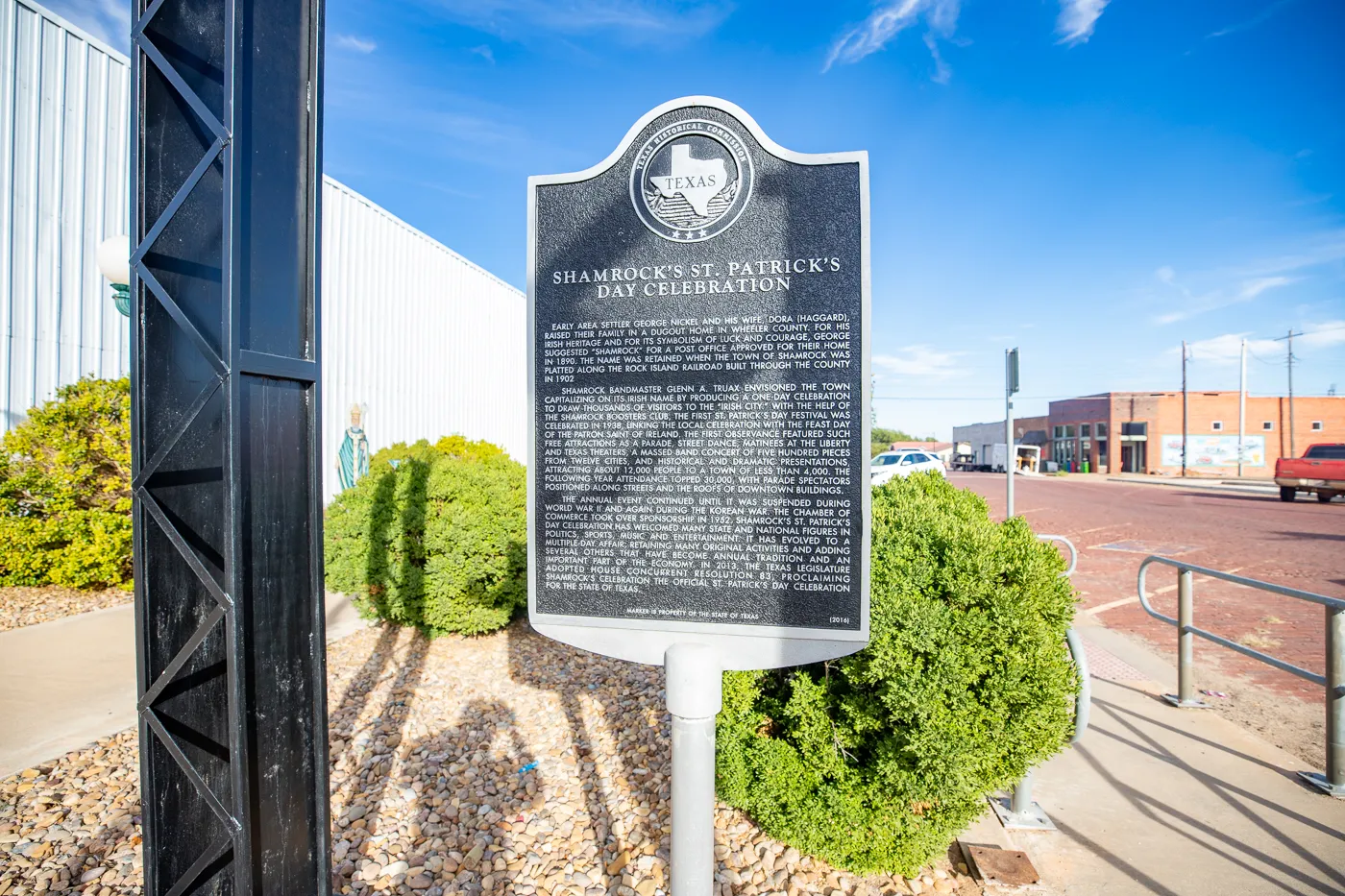 There are even more things to see in Shamrock, Texas! Check out these other Texas Route 66 attractions in town: the Texas-Shaped Monument, the Shamrock Mural, the Big Red Cowboy Boot, and the Conoco Tower Station and U-Drop Inn Café.
And if you're looking to spend the night in town, you have to stay at the Shamrock Country Inn motel!
Blarney Stone Plaza
Address: 210 N Main St, Shamrock, TX 79079
Hours: Always Visible
Cost: Free to See
Pin this Texas roadside attraction