Meramec Caverns in Sullivan, Missouri is a staple site on Route 66. Its place as a popular roadside attraction was firmly cemented by a marketing campaign that put murals on barns spanning across the road. Today you won't see many of those barns left, but you will see billboards for miles and miles to come. Follow the signs and take a tour, you won't regret visiting this road trip stop.
Meramec Caverns is the collective name for the 4.6 mile cavern system that runs through the Ozarks near Stanton, Missouri. At 400 million years old, it's probably the oldest attraction in Missouri, though it has only been open as a tourist attraction since 1933. With around 150,000 annual visitors, it is the most visited cave in Missouri.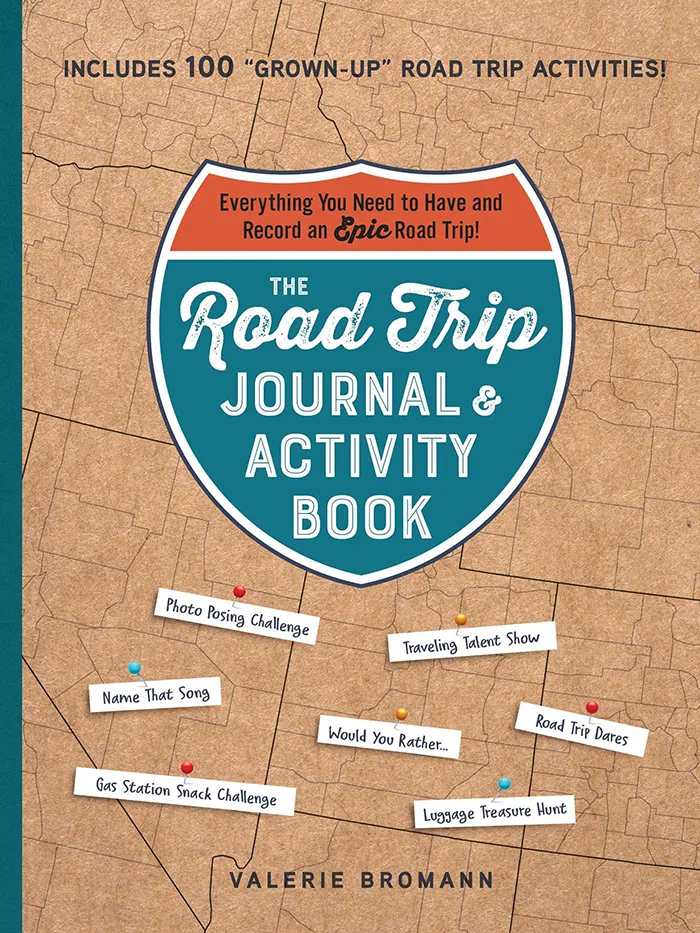 The Road Trip Journal & Activity Book
Everything You Need to Have and Record an Epic Road Trip!
Enjoy fun games and challenges to pass the time on your next road trip and have a keepsake to look back on for years to come with this entertaining must-have for your next vacation.
A guided tour of the limestone caves takes around an hour and twenty minutes. A guide leads you through the breathtaking natural formations, intricately lit one room at a time, so you can appreciate their beauty. Stops include the large Ballroom used for dances, weddings, and community events; the Mirror Room with a stream of reflective water; and the Wine Room with a 6-foot tall onyx table.
The tour ends with the "Greatest Show Under the Earth," a patriotic musical light show projected onto one of the cave walls.
On the tour you'll also hear more about the history of the Missouri caves. One of the most popular pieces of trivi is that Meramec Caverns is reputed to have been used by Jesse James and his gang as a hideout.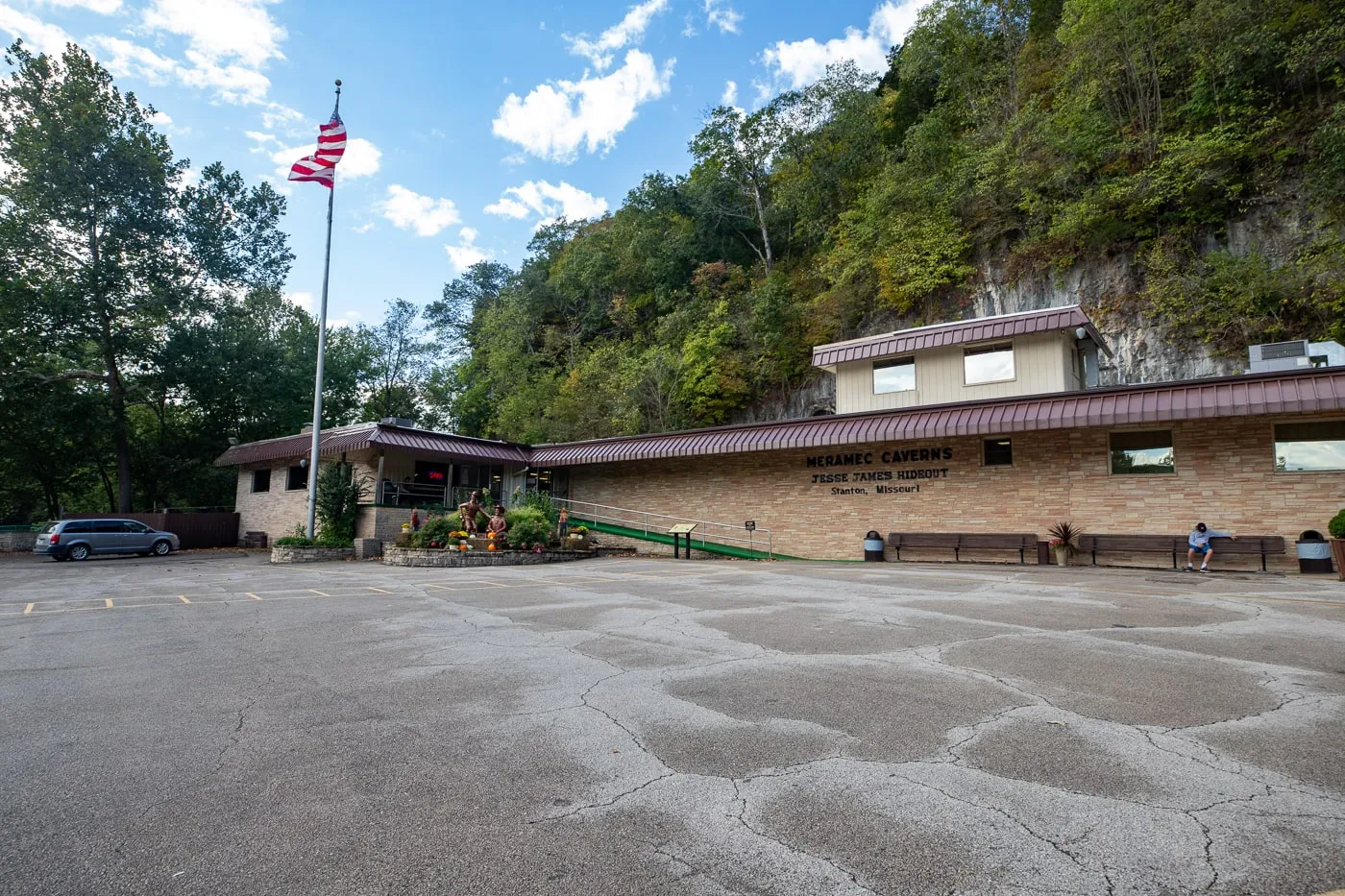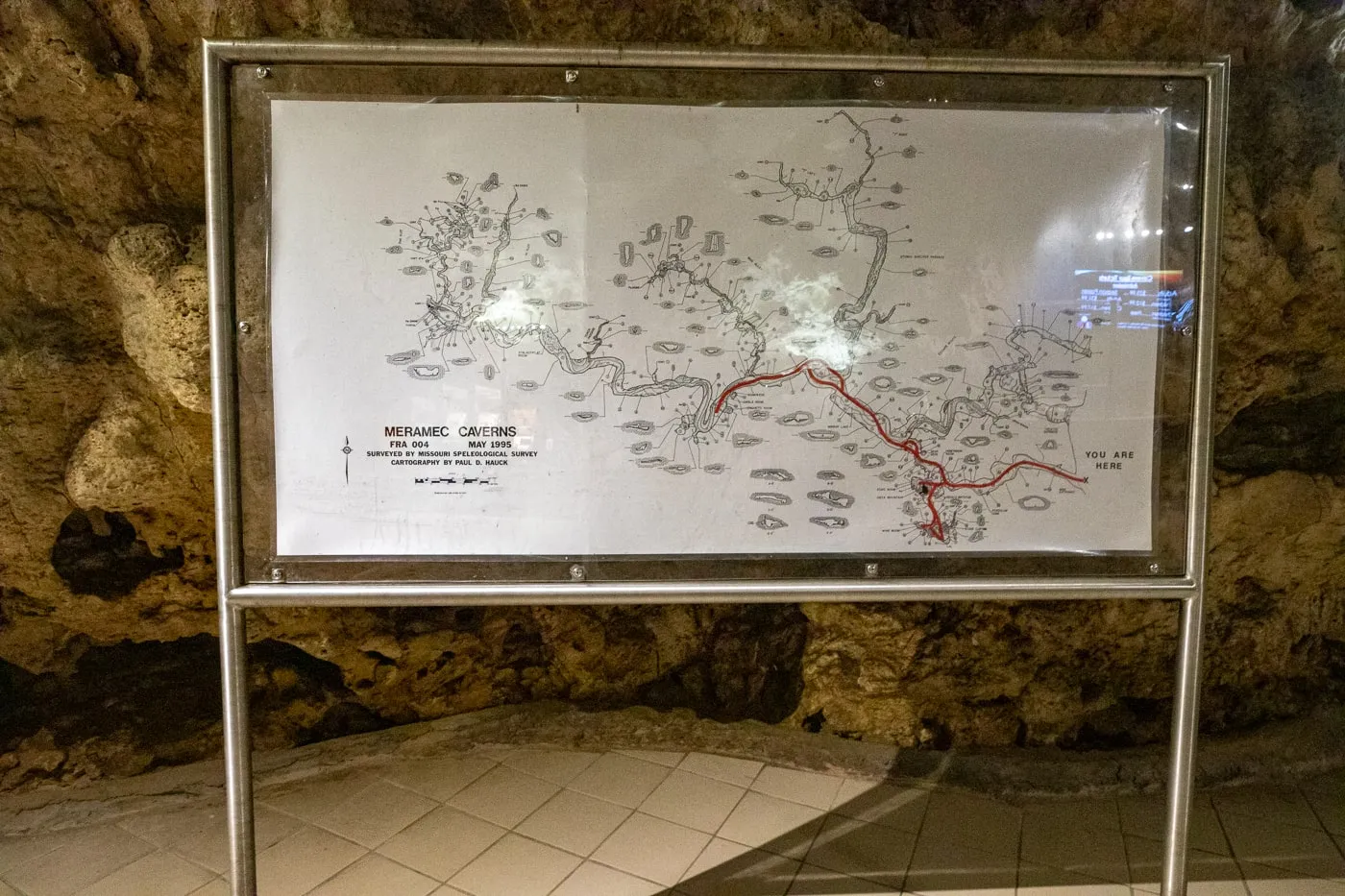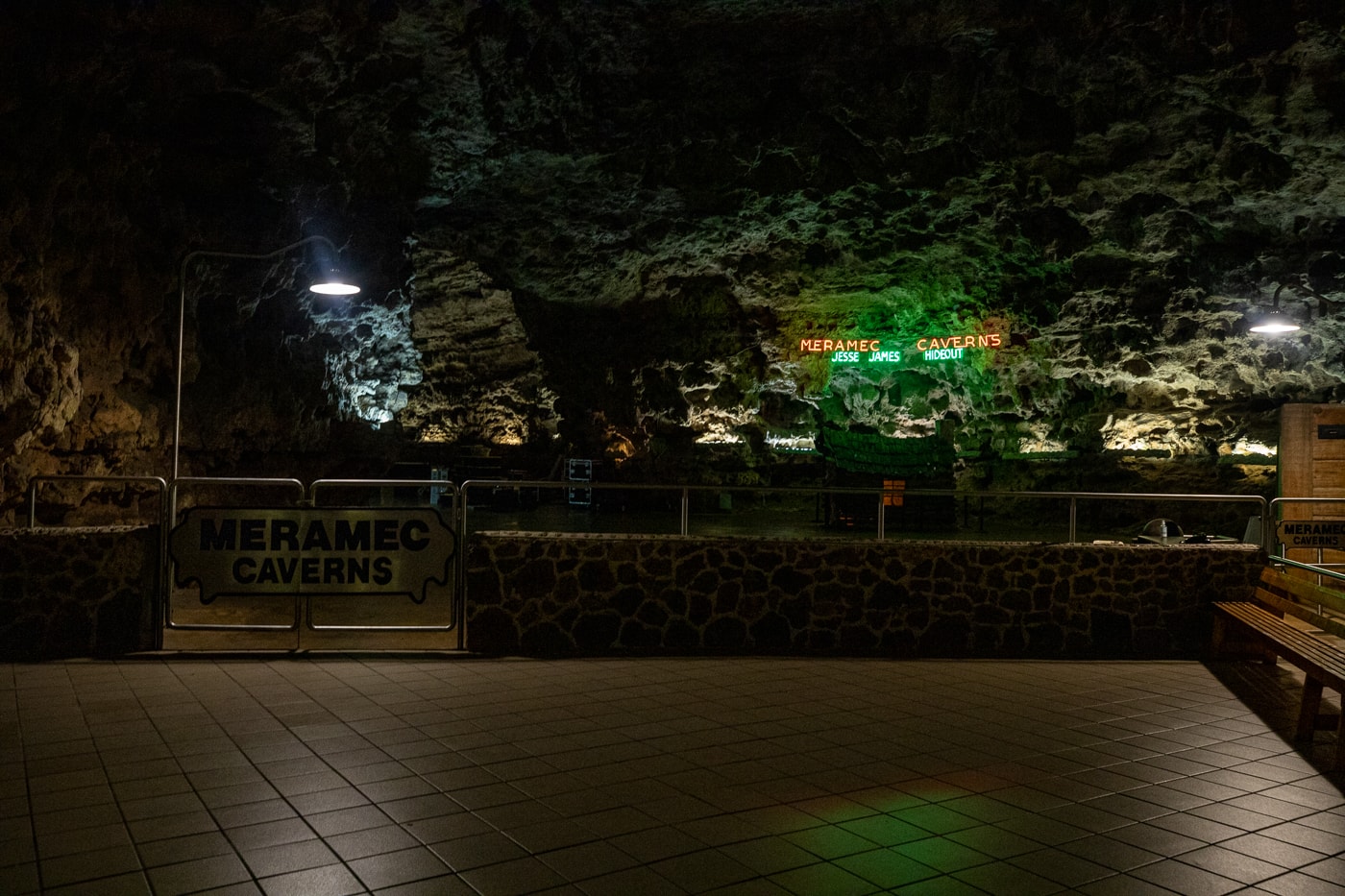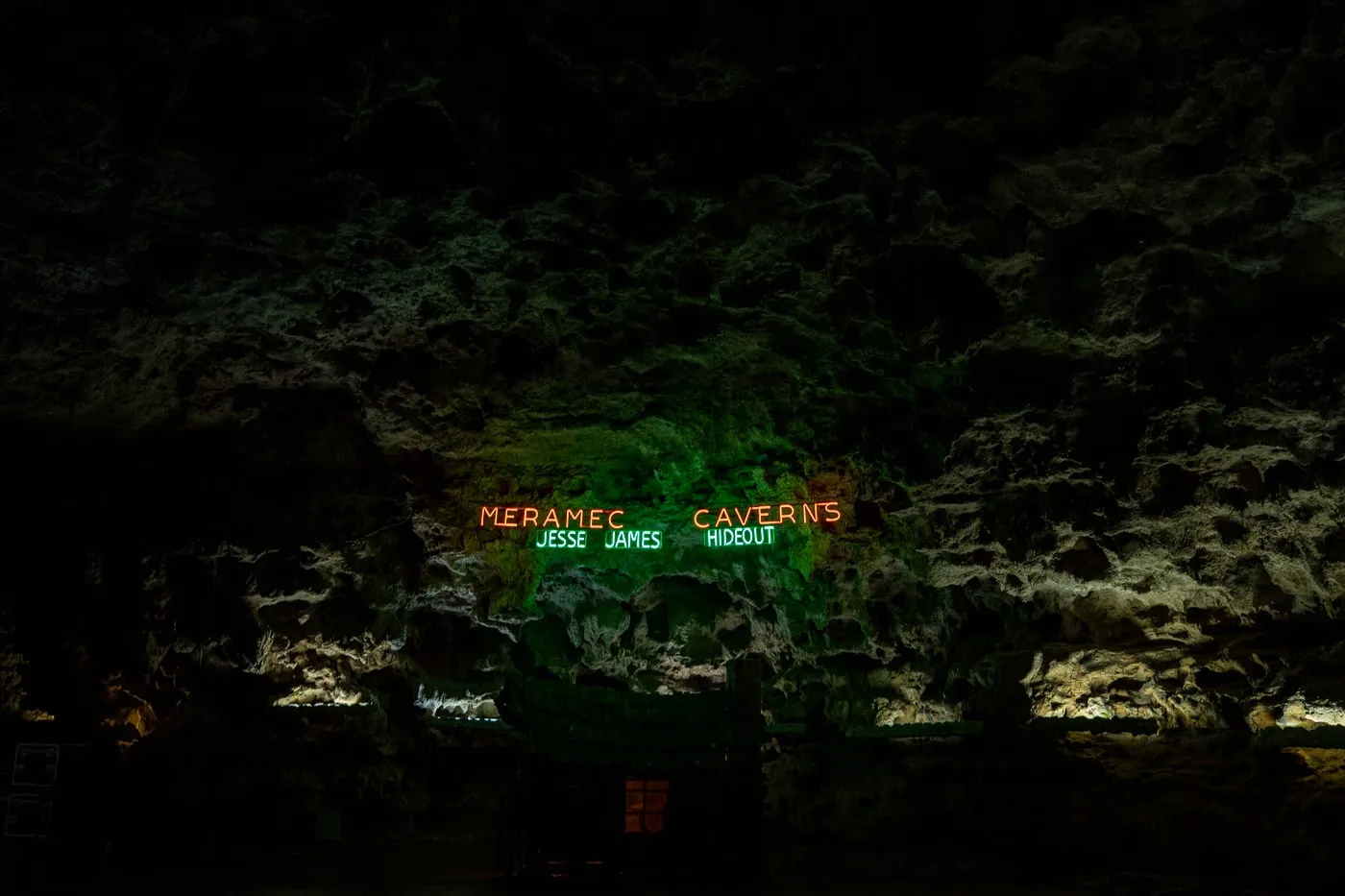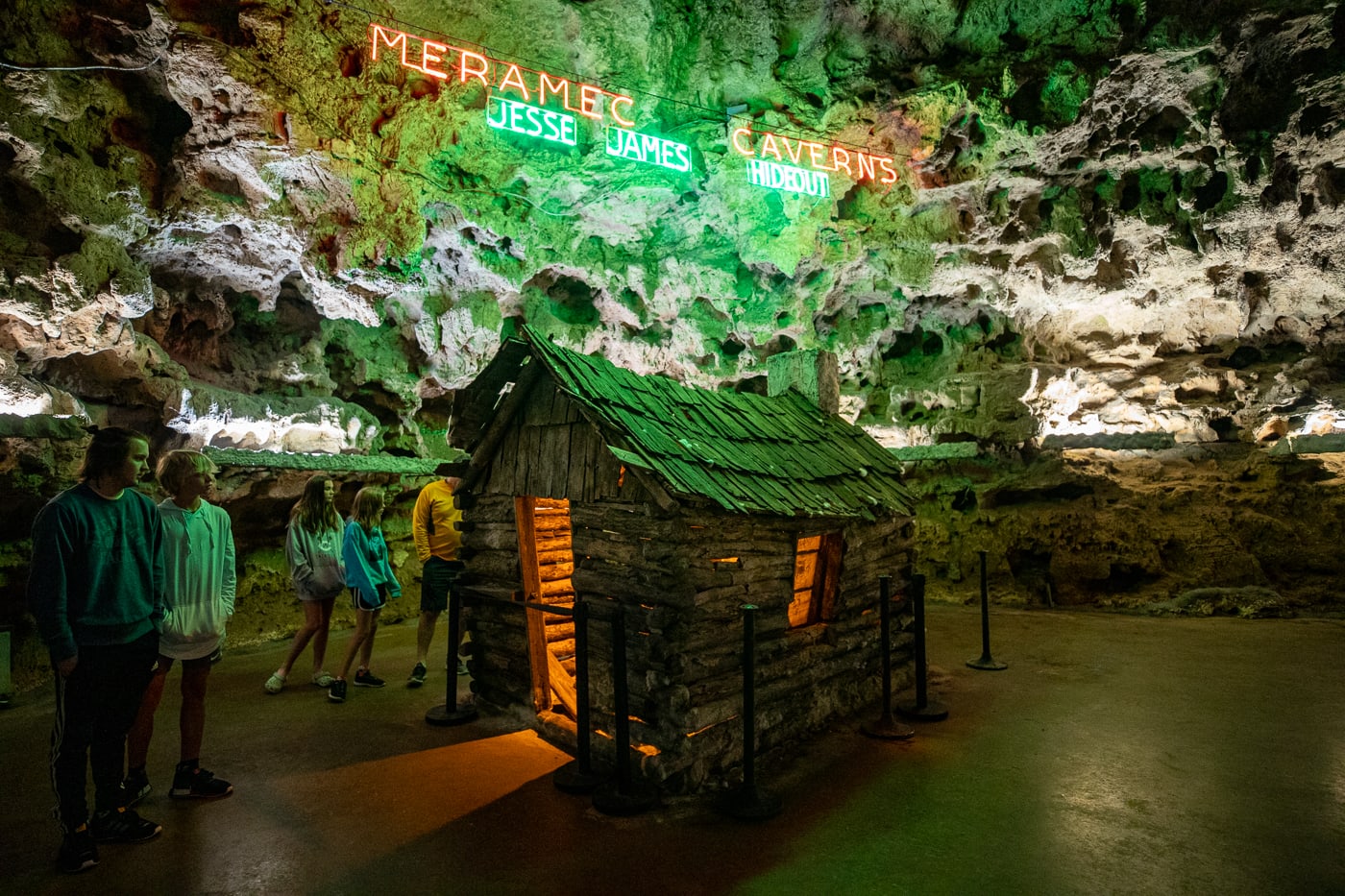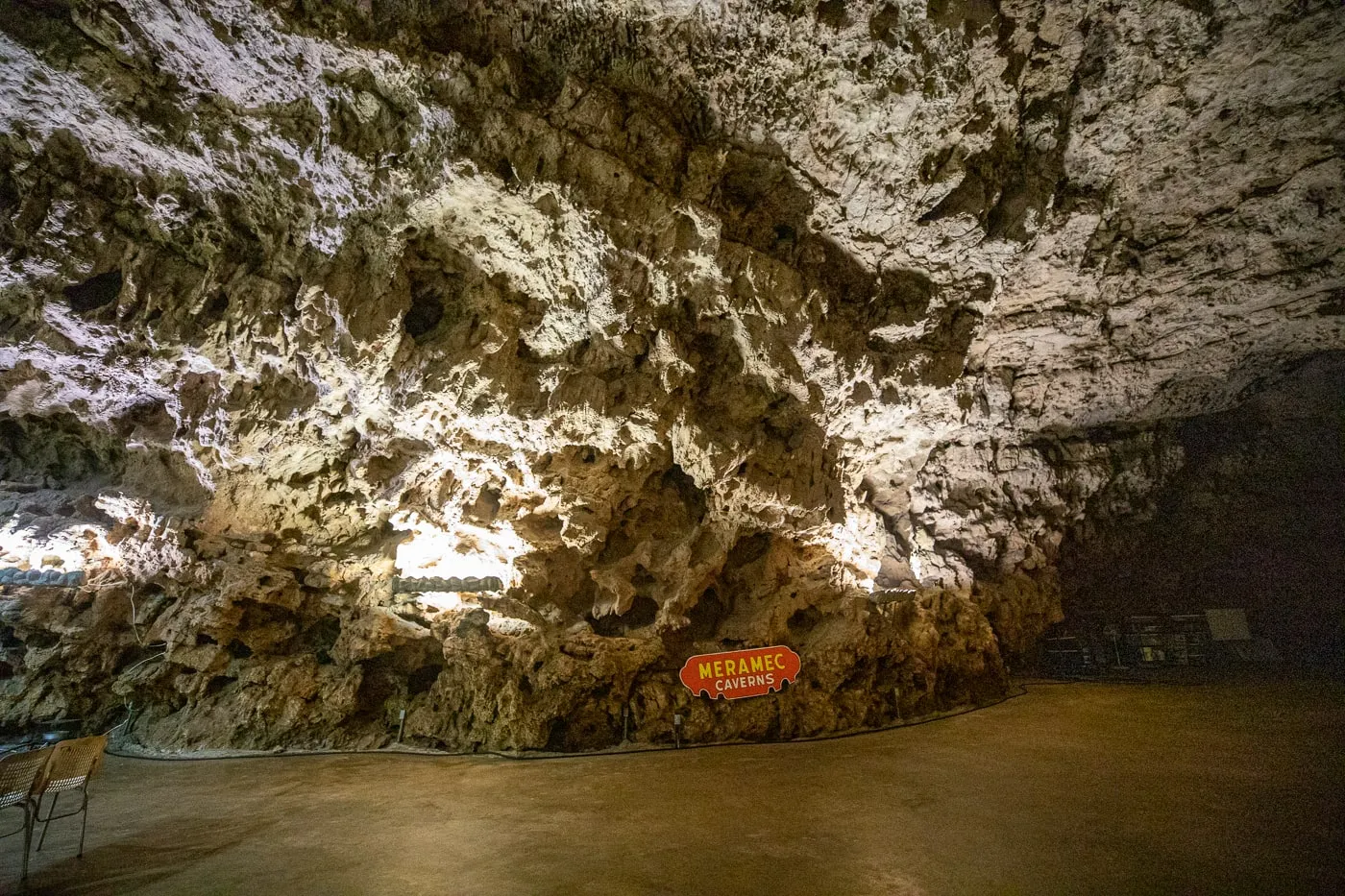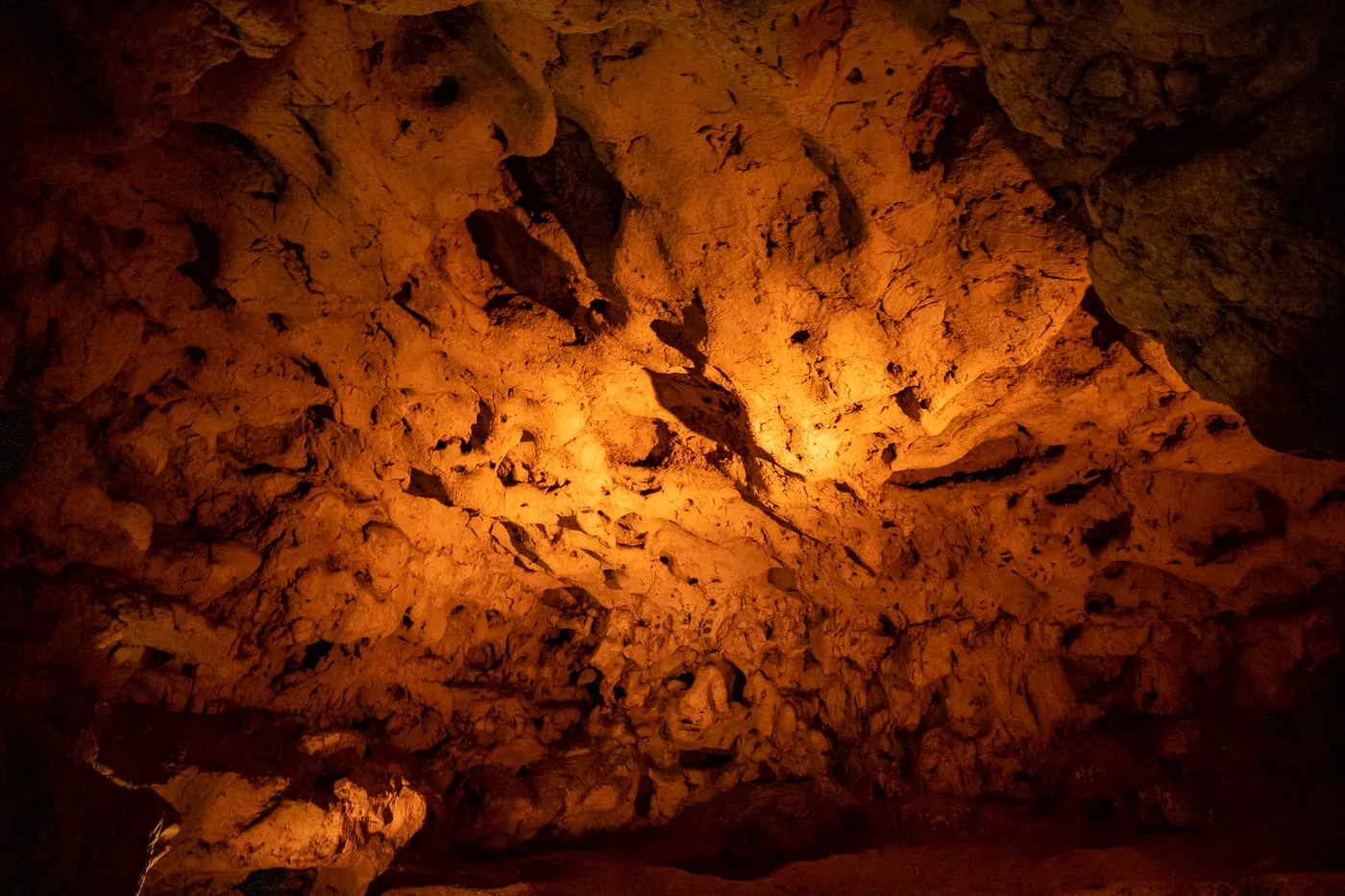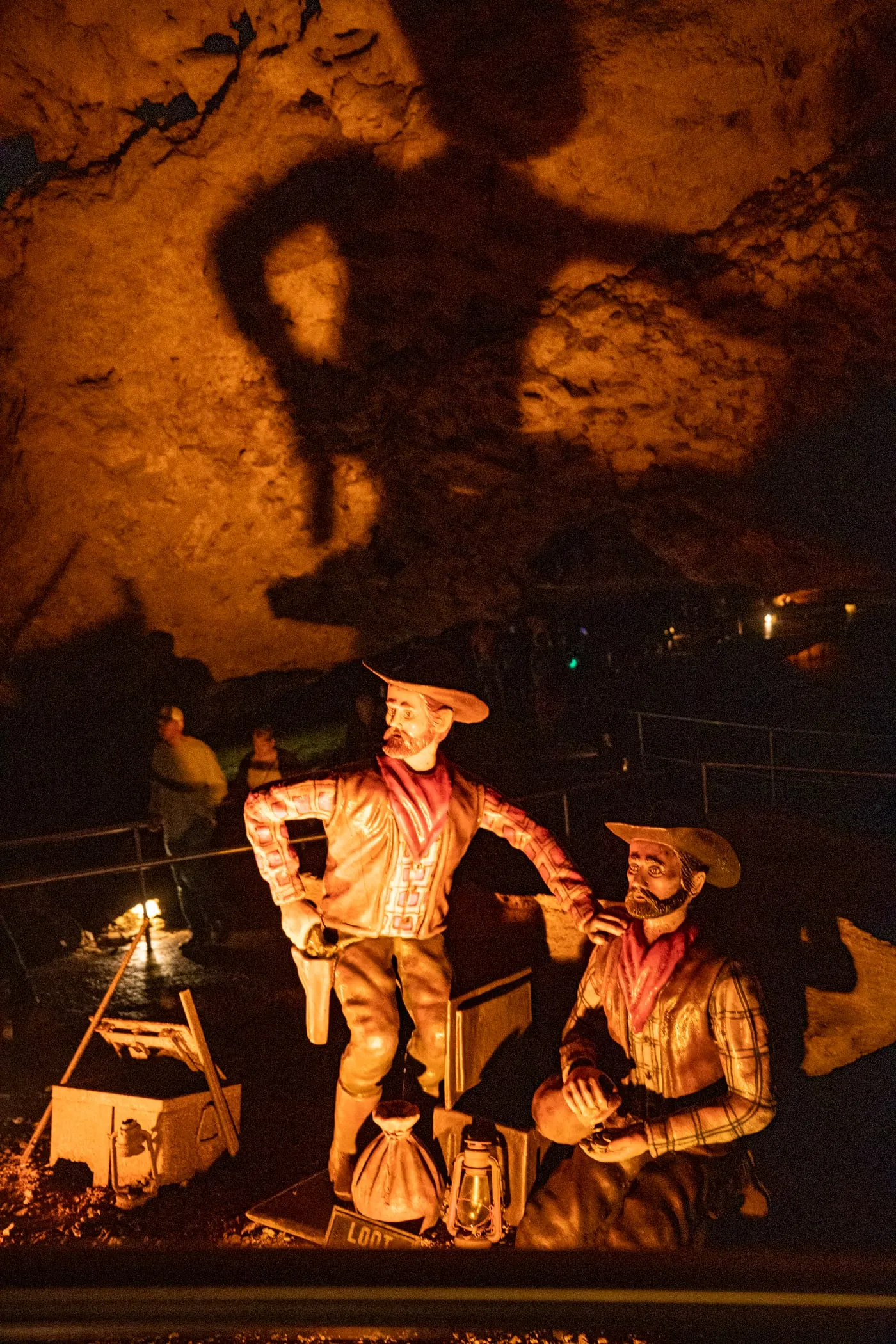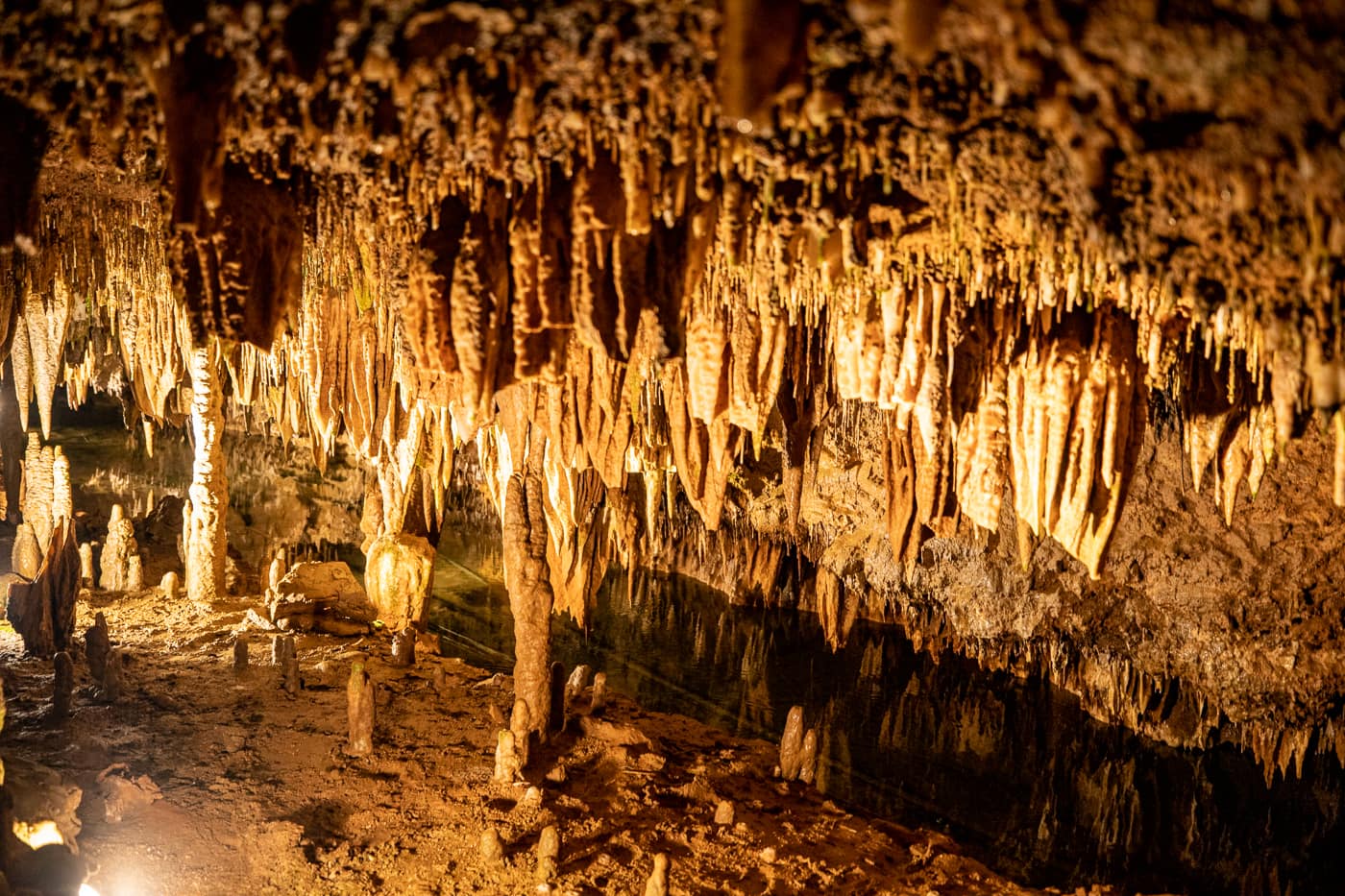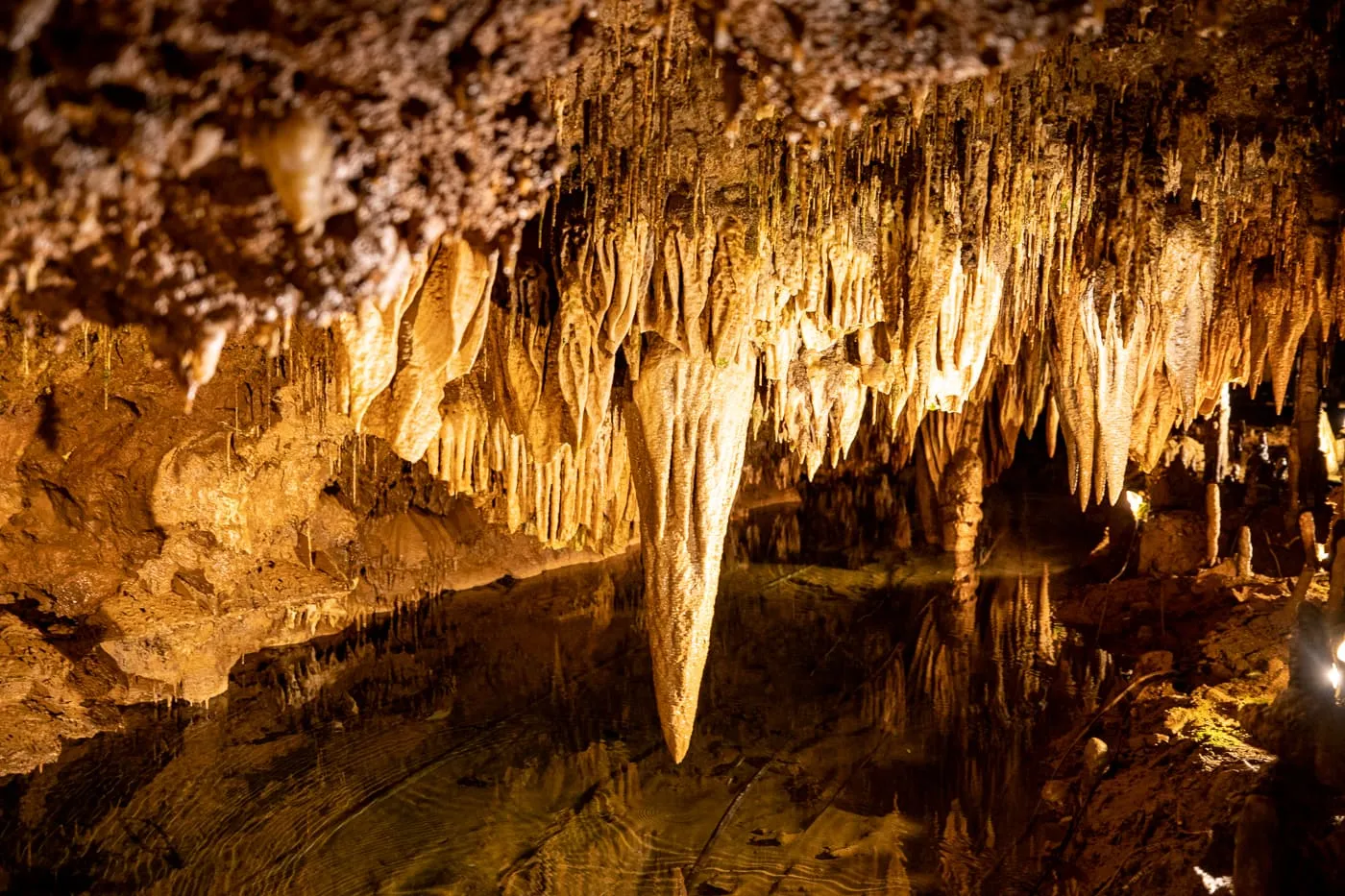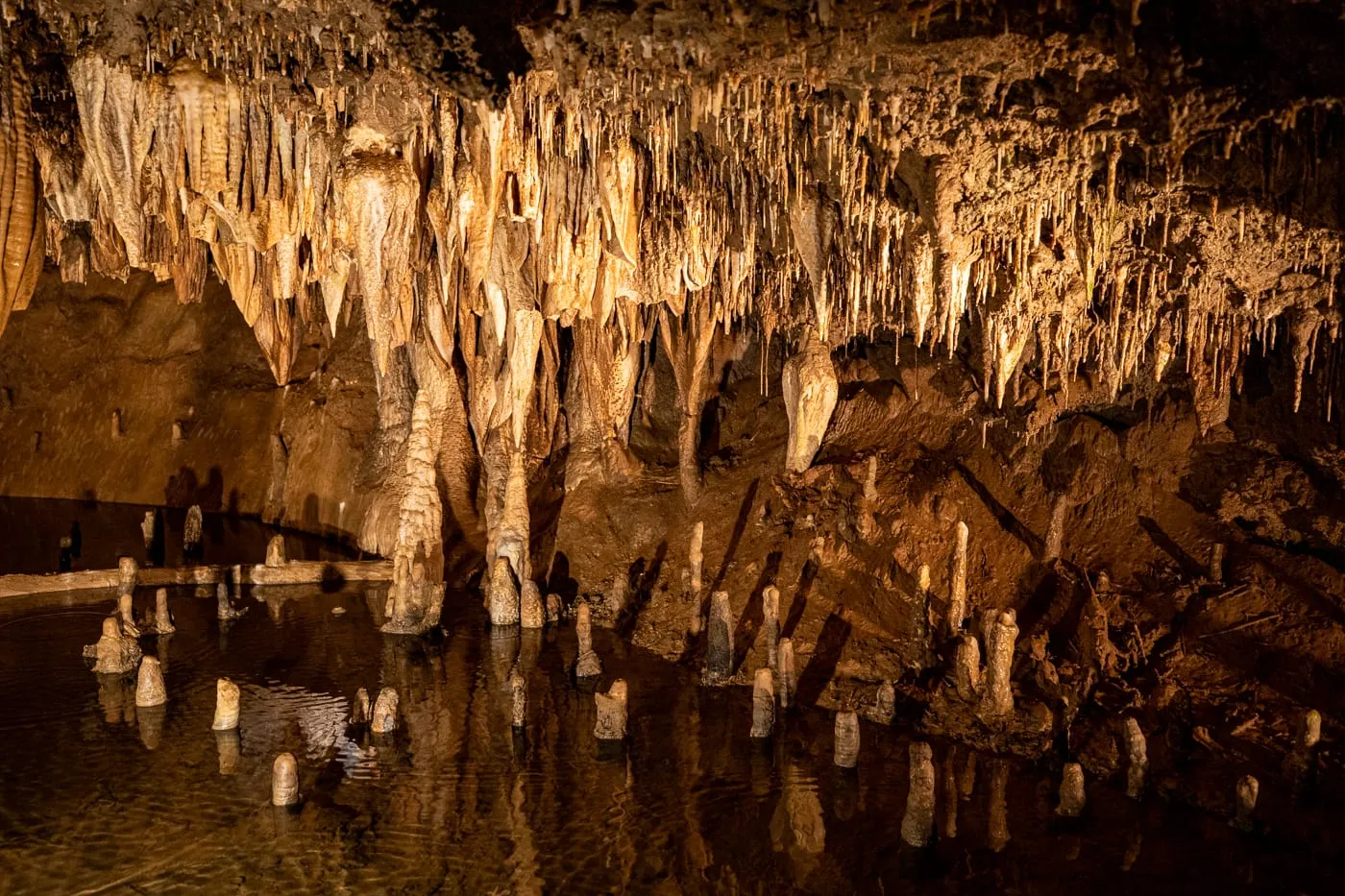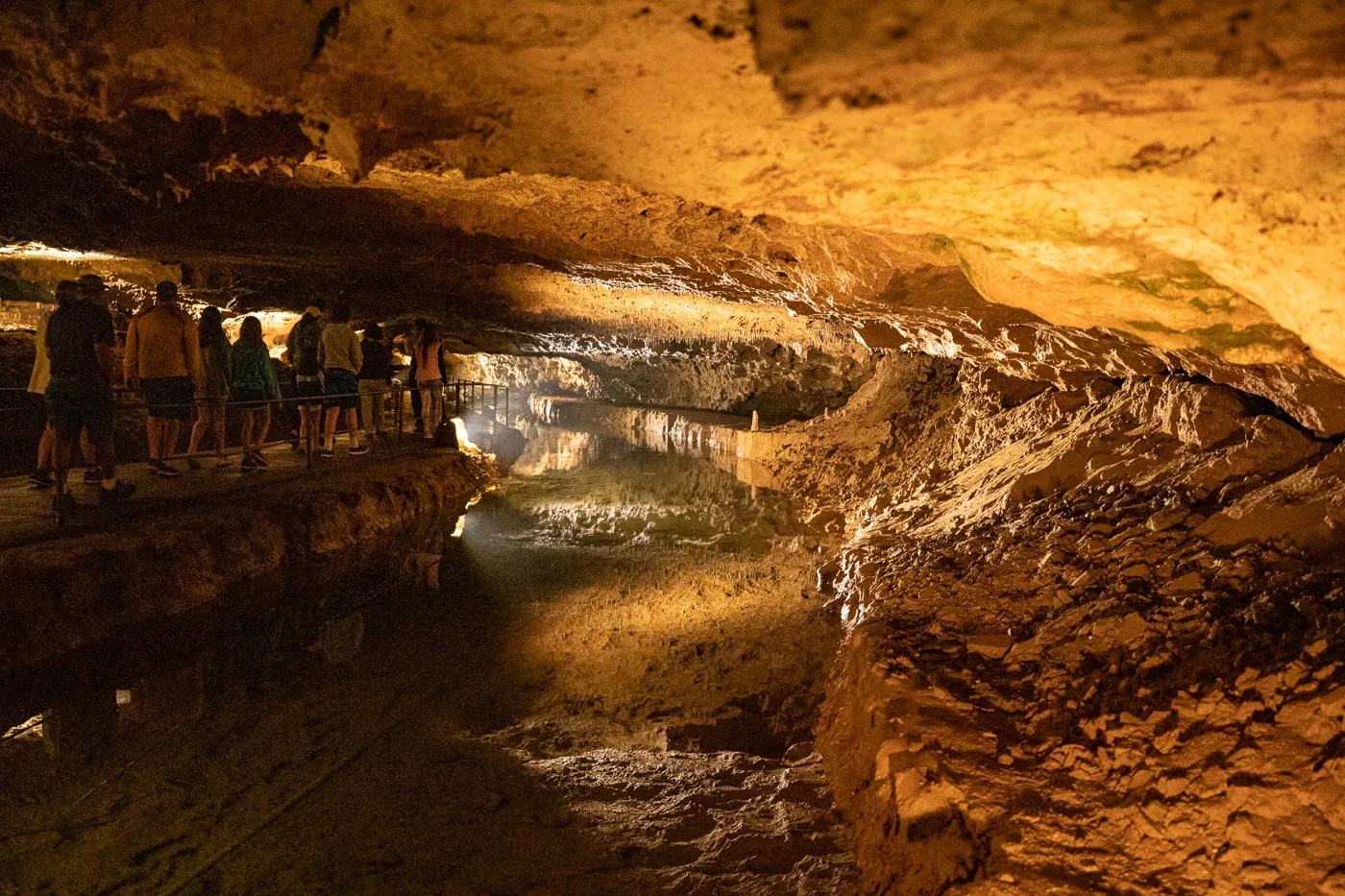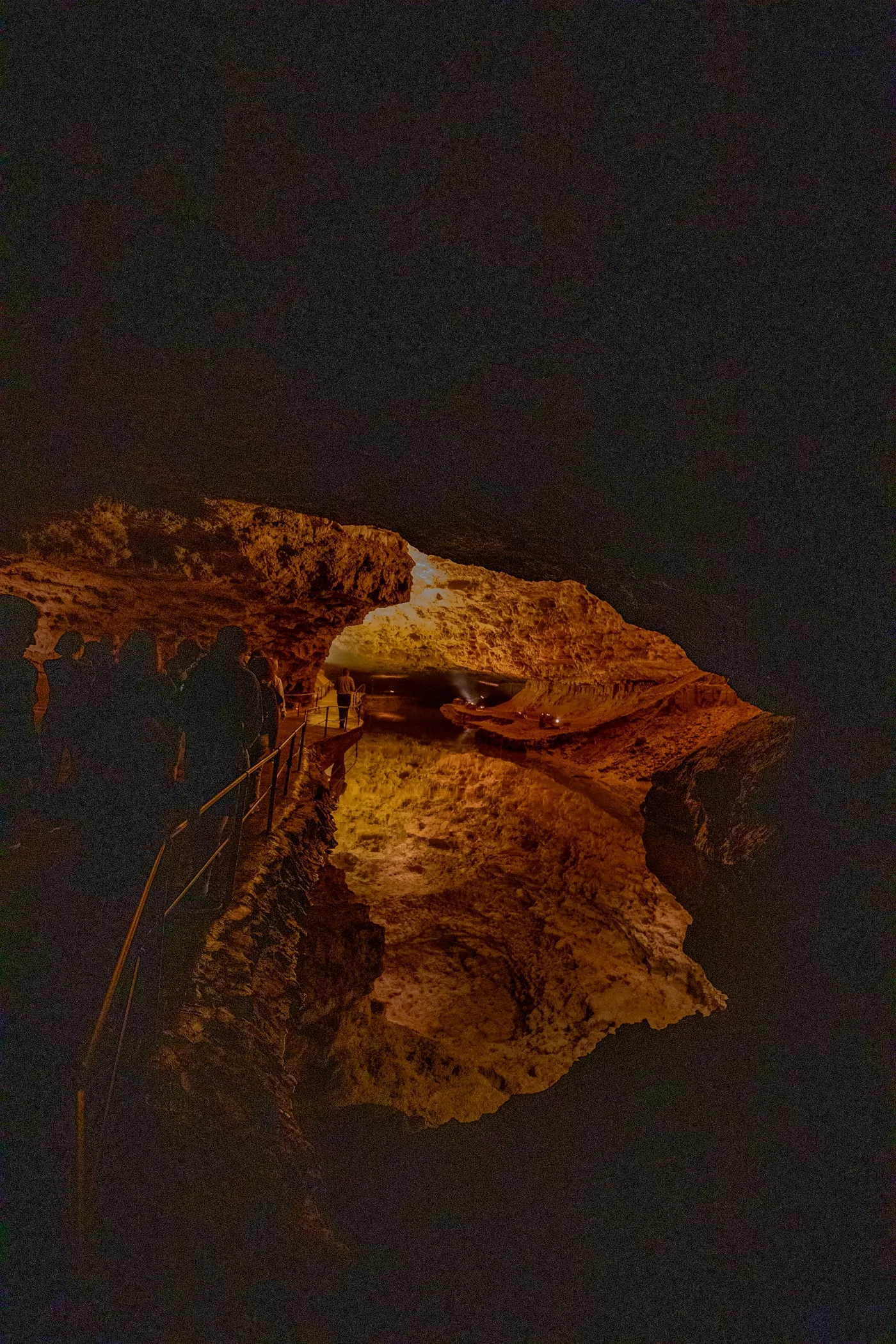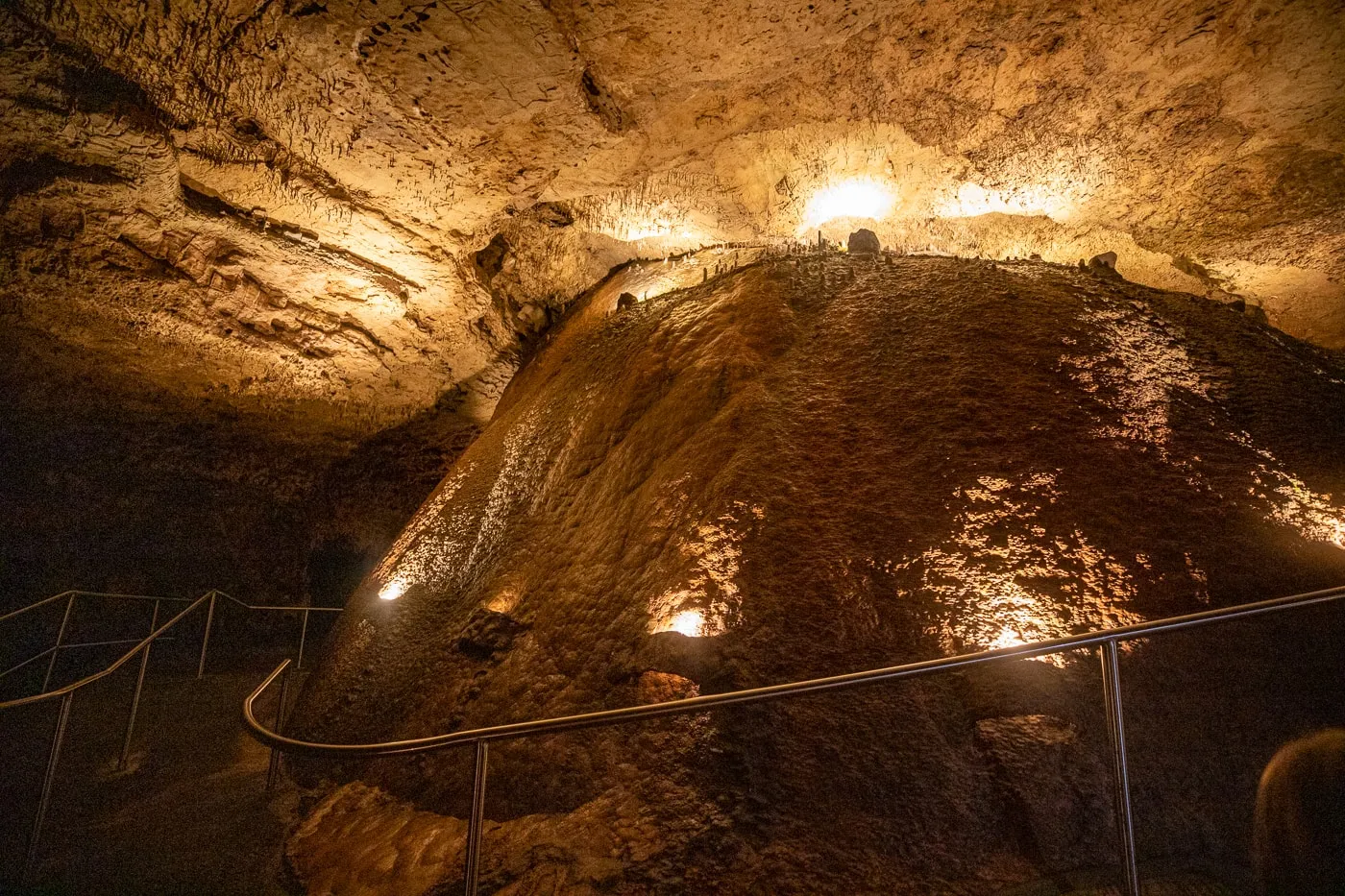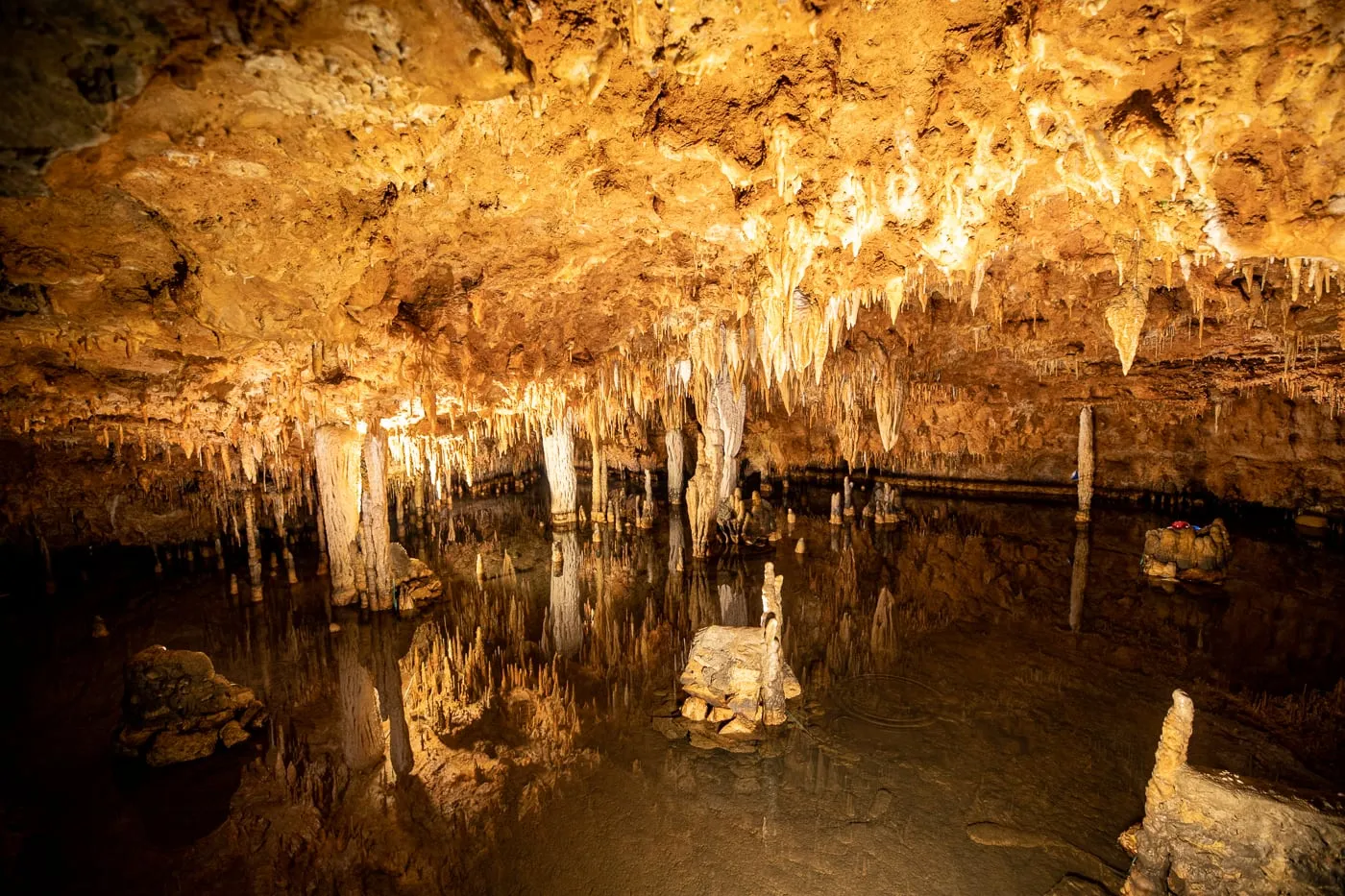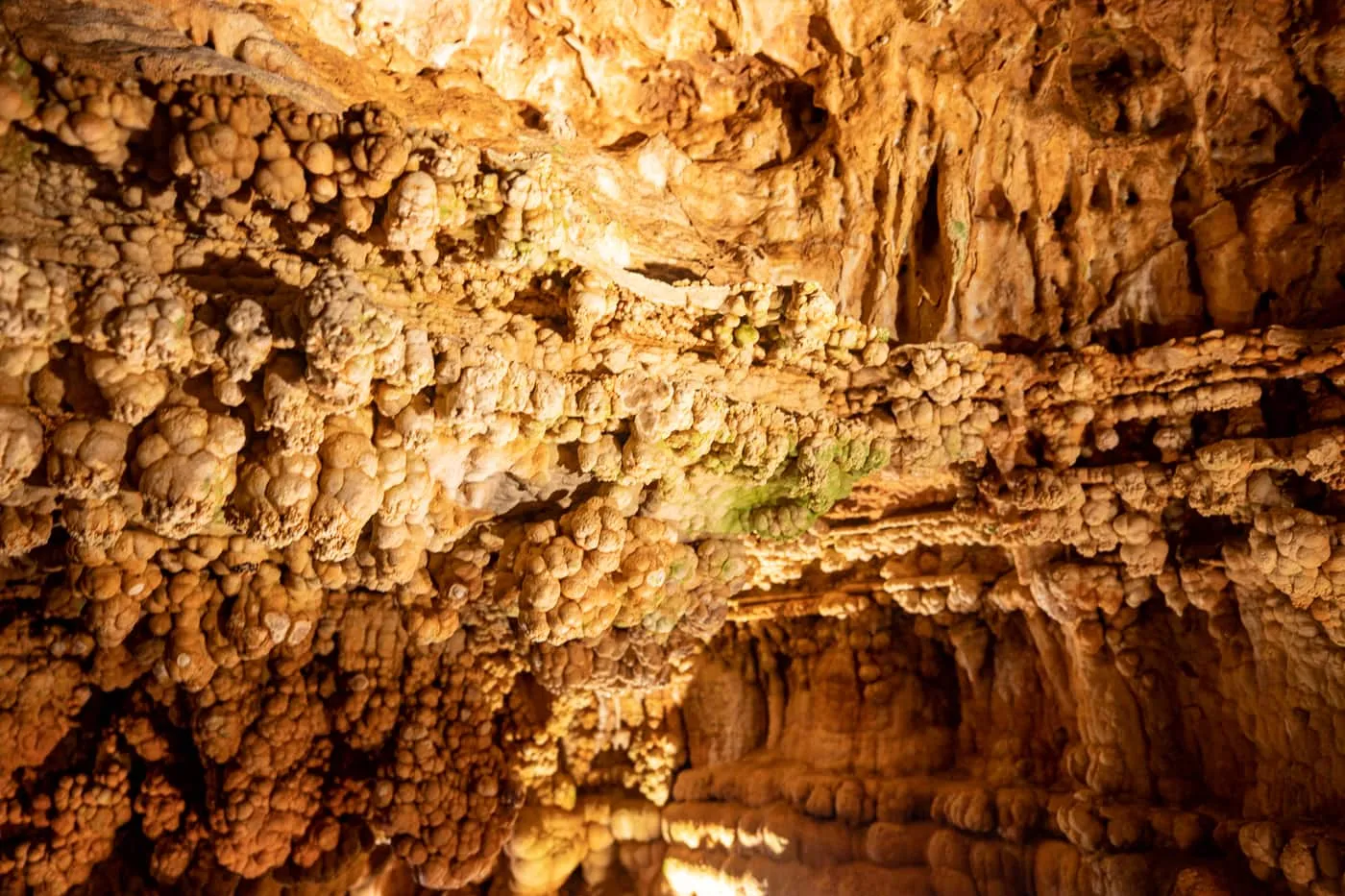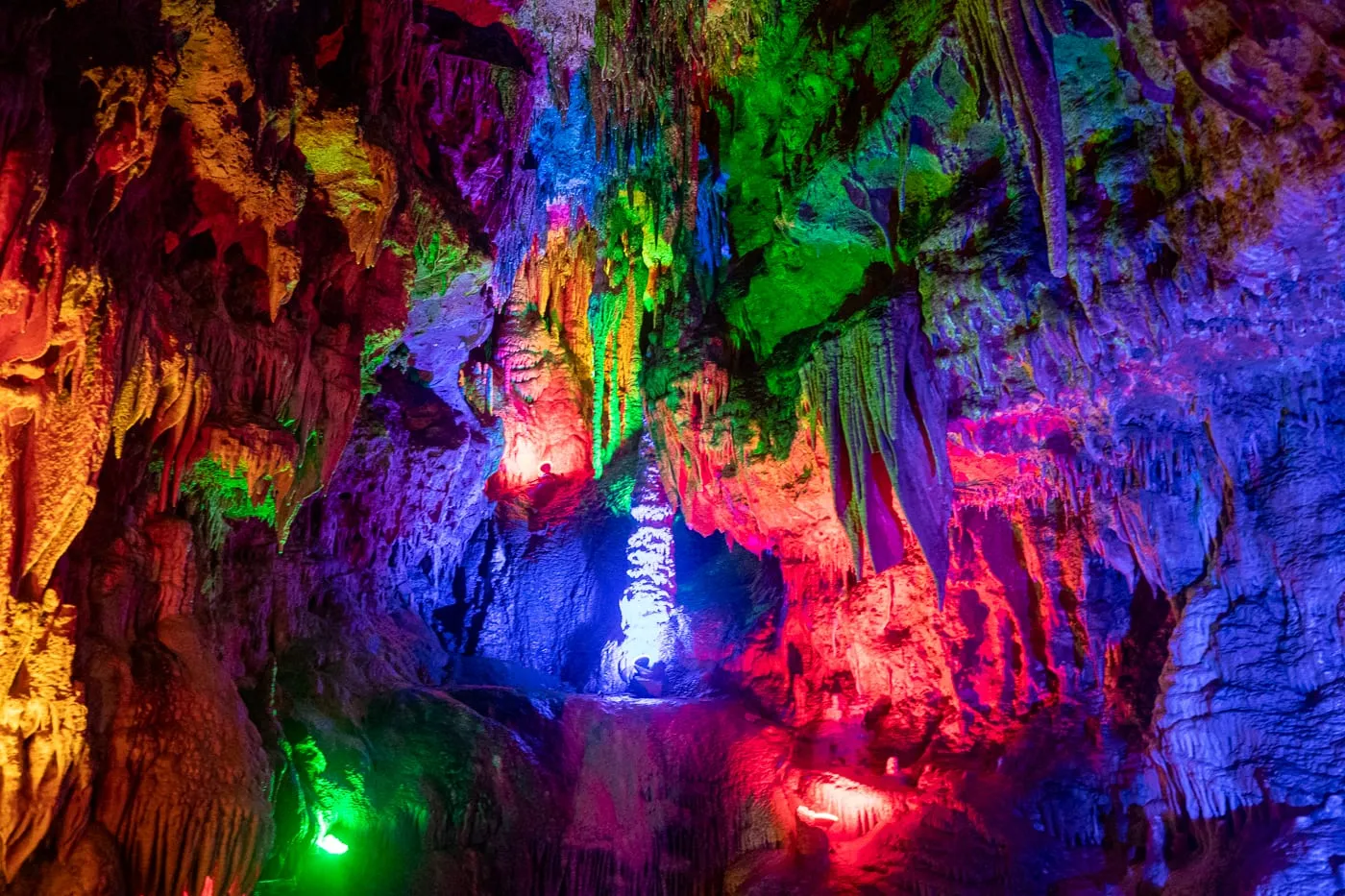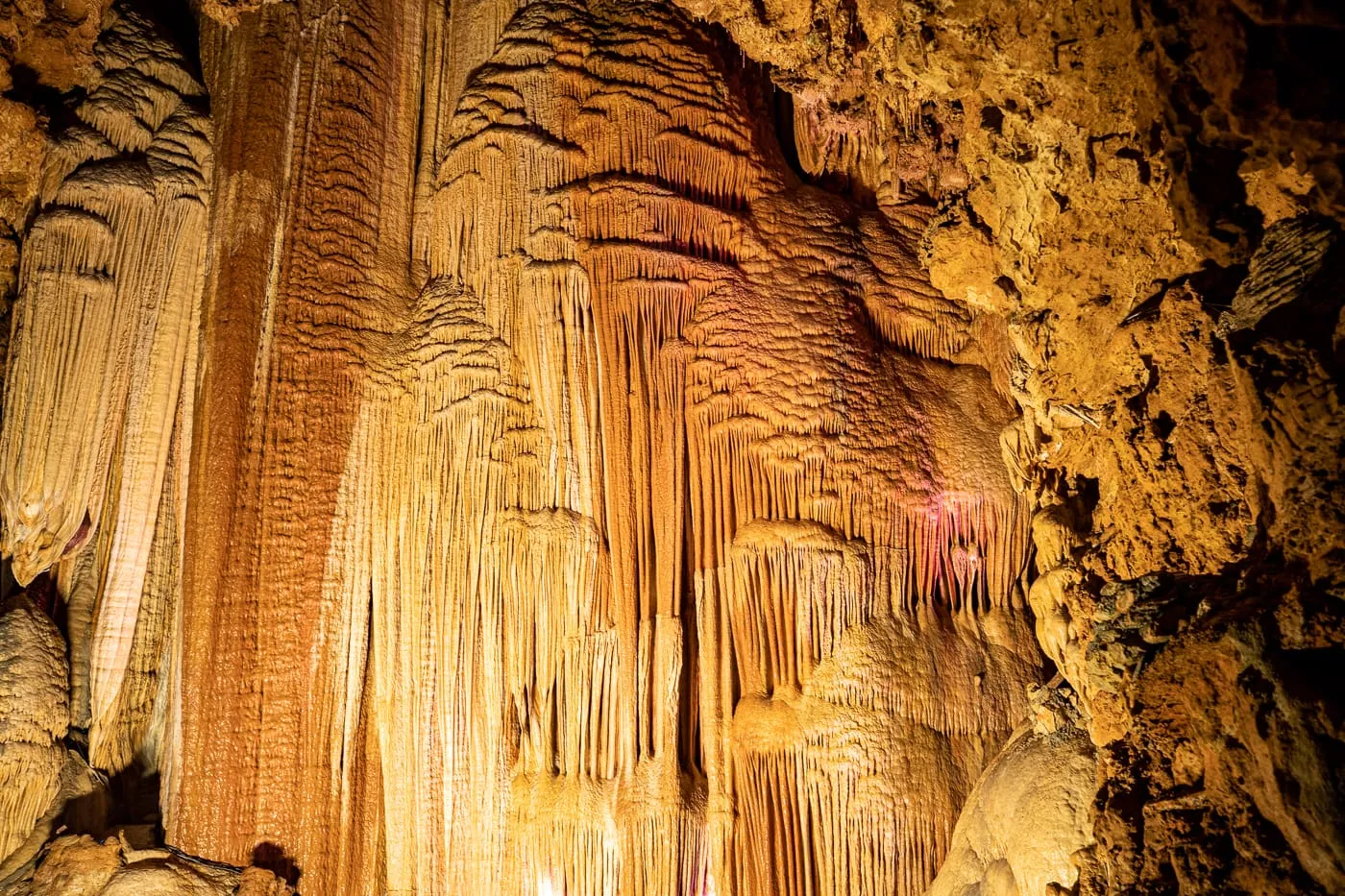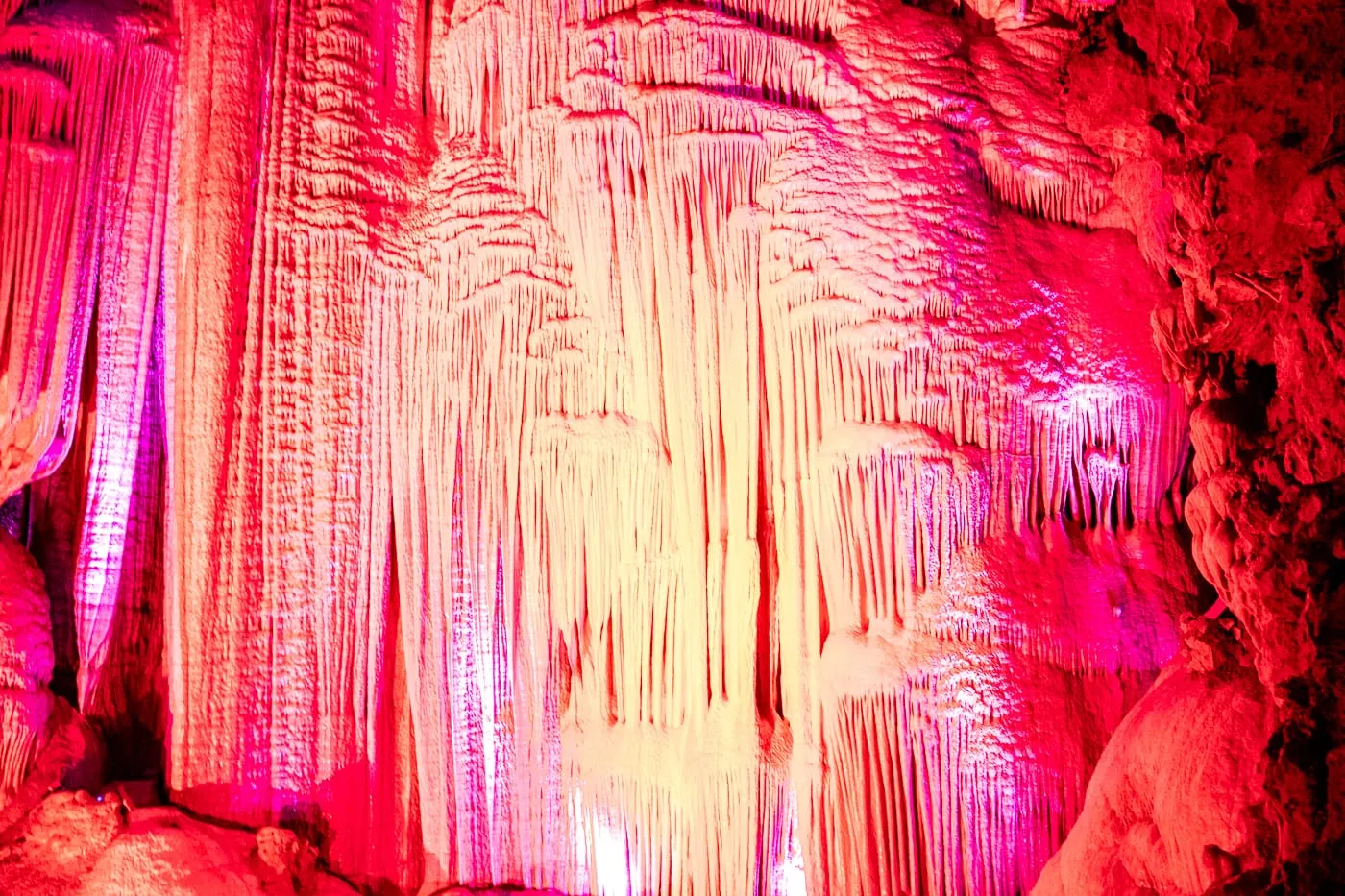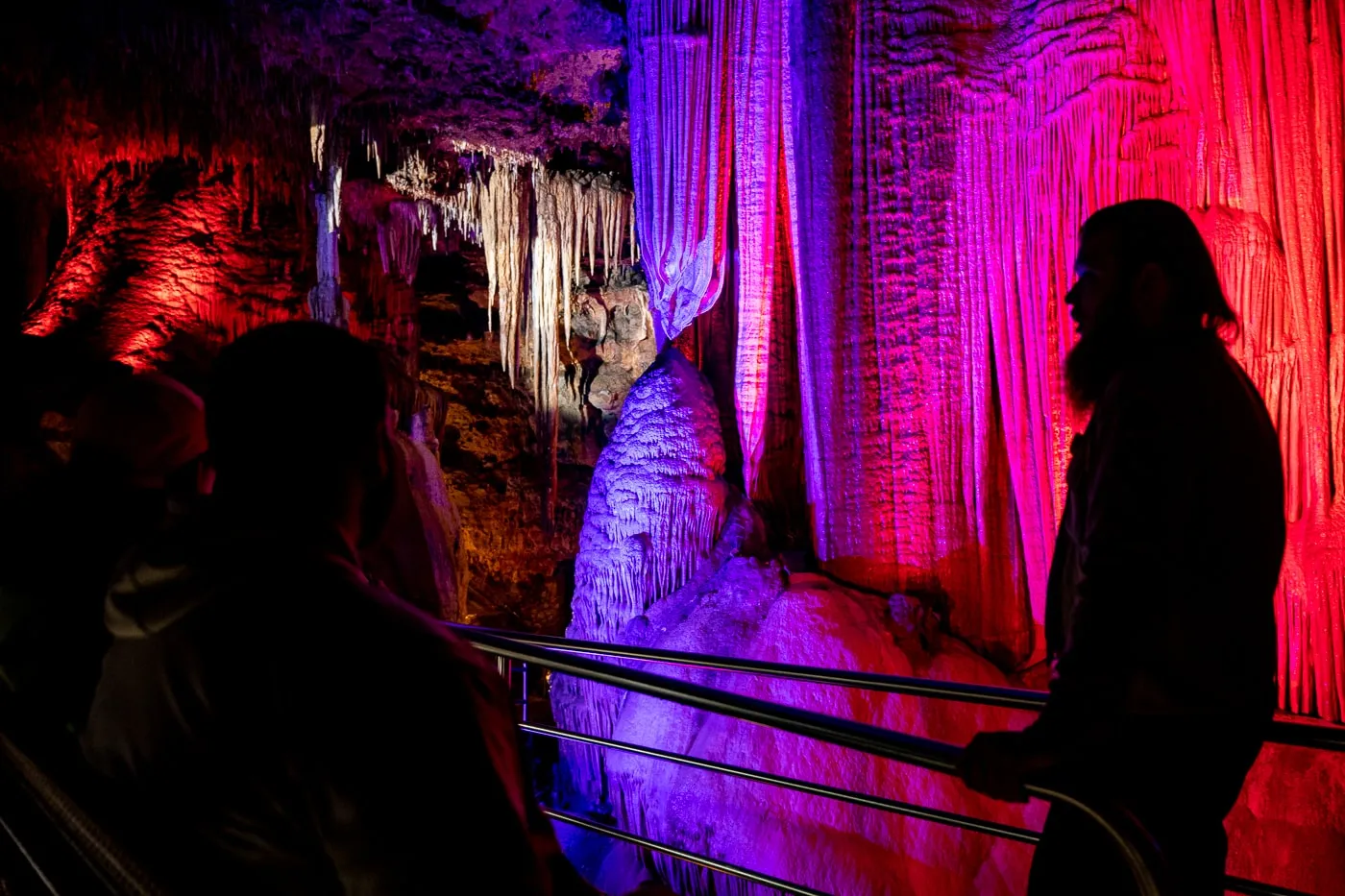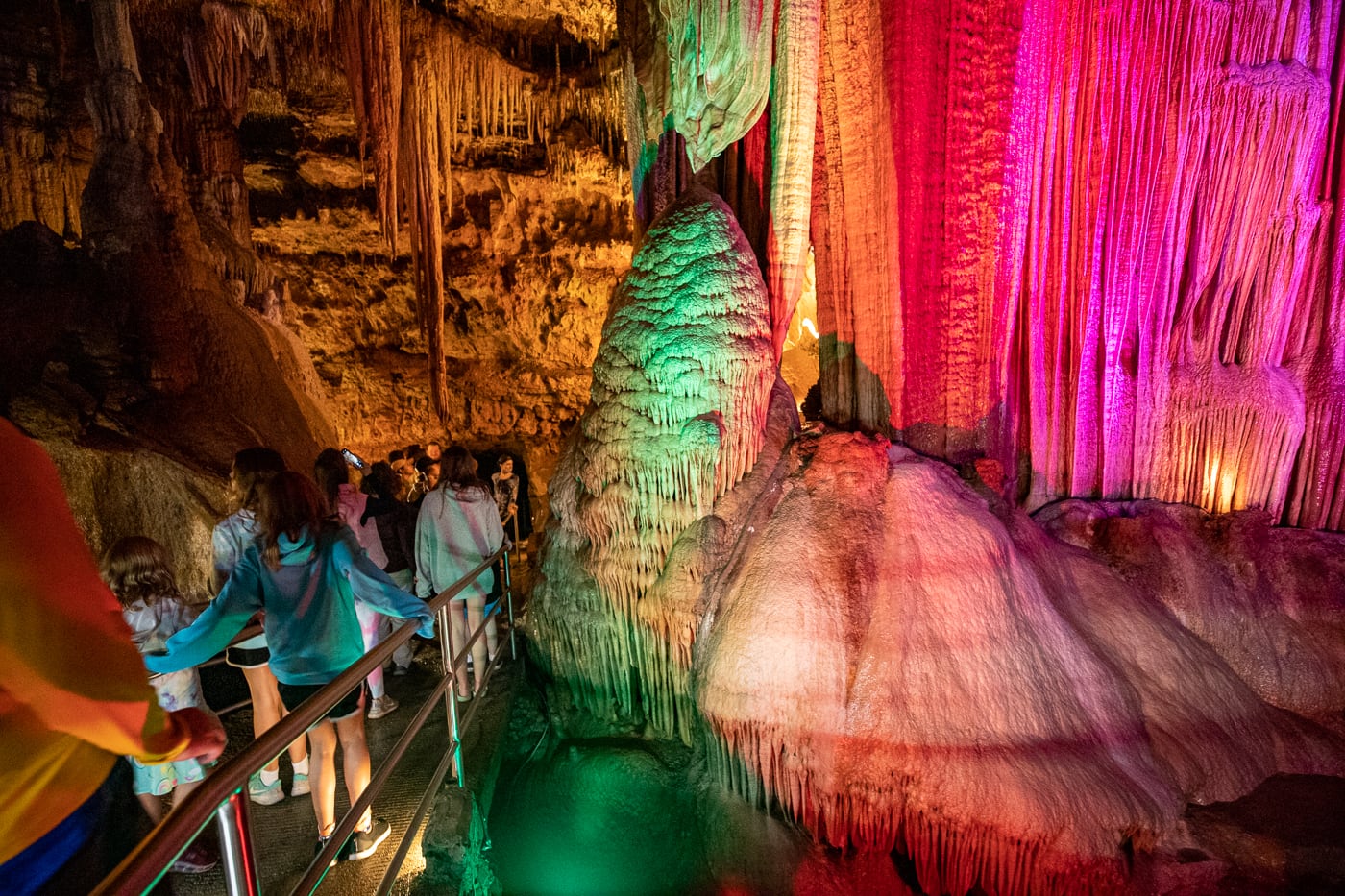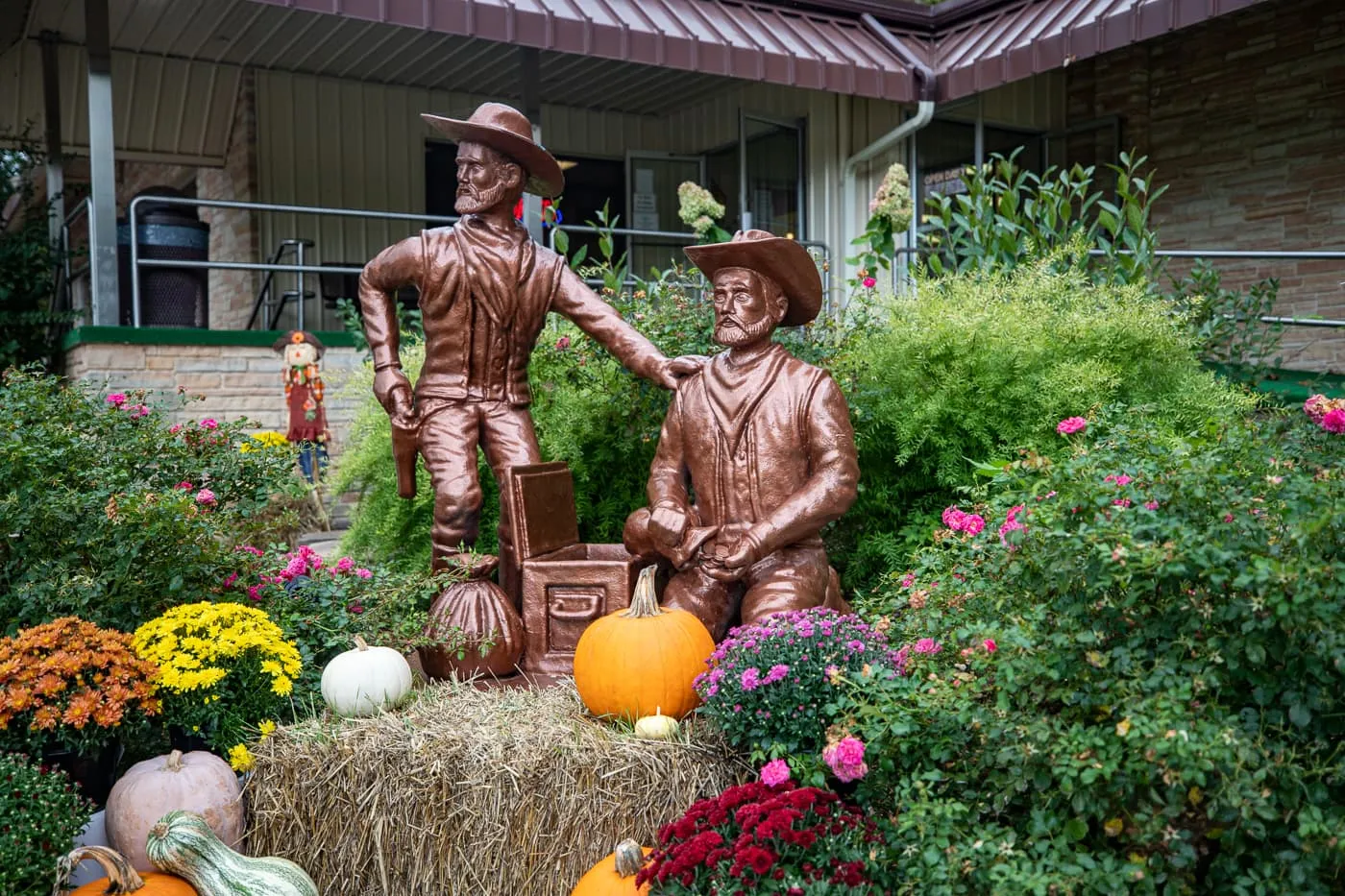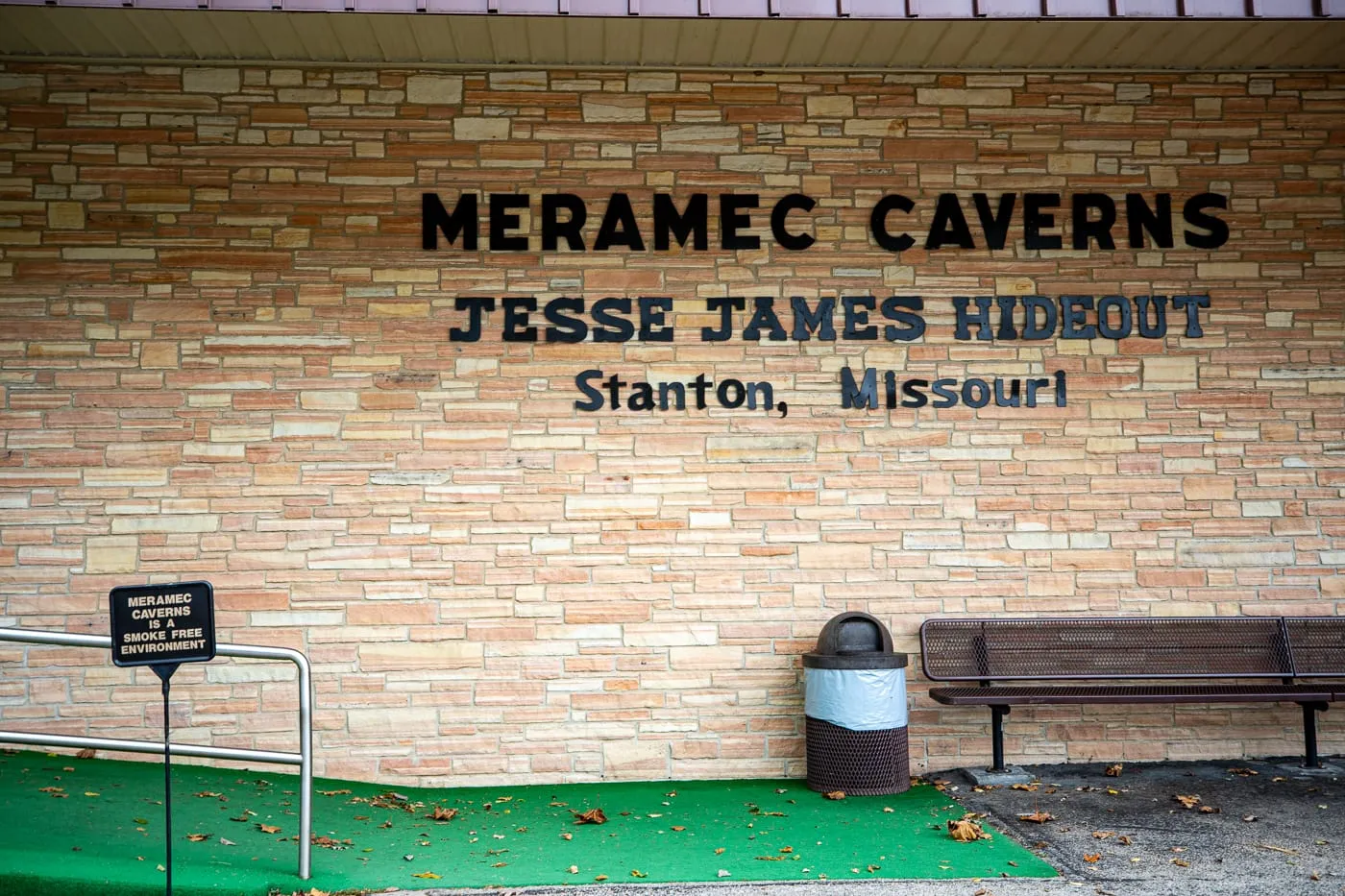 Looking for more must-see Route 66 stops? Also look for the Munger Moss Motel in Lebanon, the World's Largest Amoco Sign in St. Louis, Red's Giant Hamburg in Springfield, and the Missouri Route 66 Welcome Center in Conway.
Meramec Caverns
Address: 1135 Hwy W, Sullivan, MO 63080
Cost: Adults $23.99, Military $20.99, Children 5-11 $12.99, Children under 5 Free
Hours: Hours vary by season
Visit the Route 66 tourist attraction's official website for up-to-date hours, admission fees, and information.
Pin this Missouri Route 66 tourist attraction: