If you're "seeing pink elephants" on a road trip, you should probably pull your car over and sober up. But you should also definitely pull over if you are seeing this particular pink elephant ahead: Pinky, the Pink Elephant with a Martini Glass and Glasses in Springfield, Illinois. Because you don't want to miss this fun Illinois roadside attraction!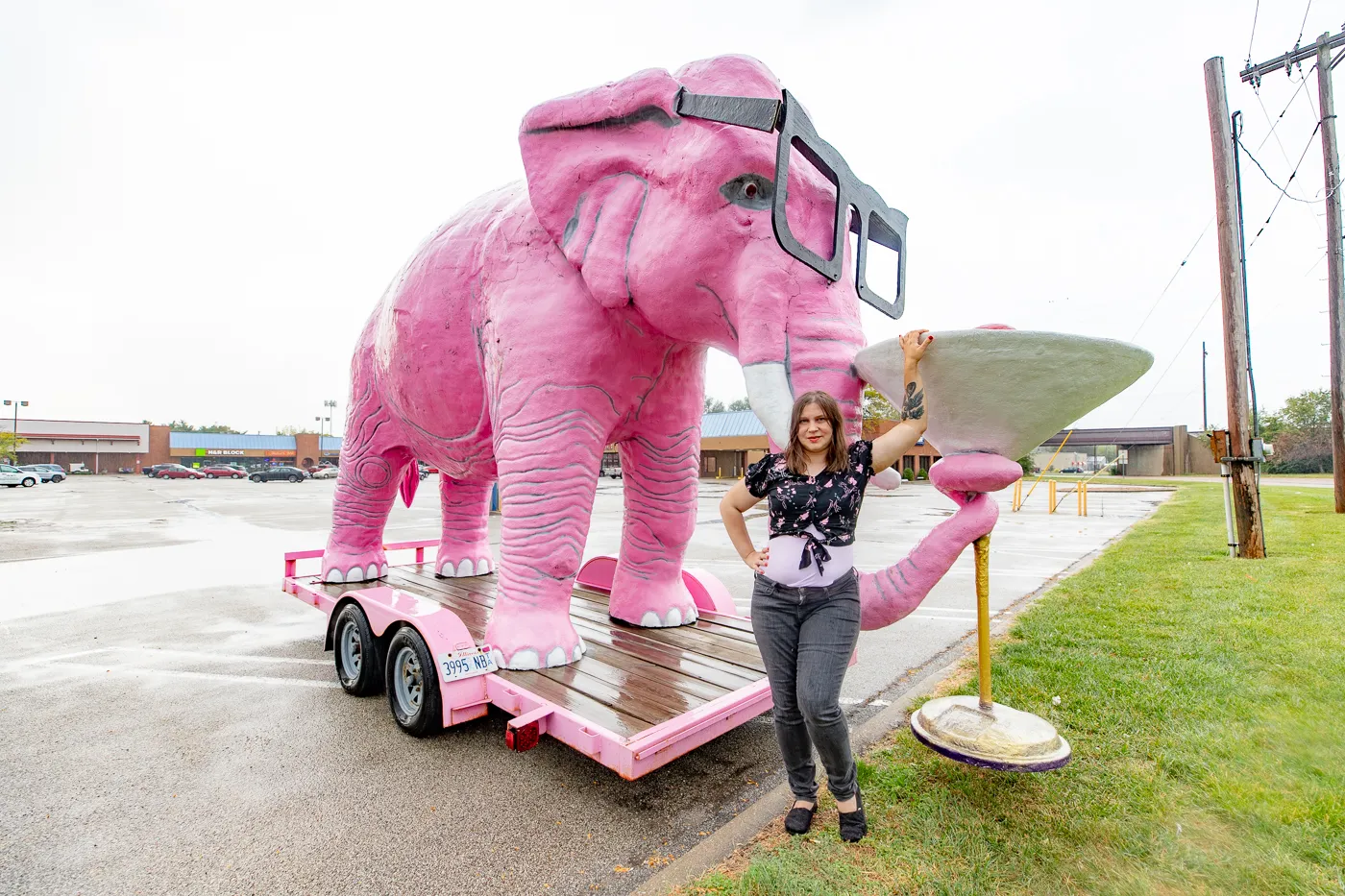 This giant fiberglass elephant stands on a moveable trailer, is painted a bubblegum pink hue, wears a giant pair of thick black glasses, and holds an oversized martini glass topped with a bright red cherry in his trunk.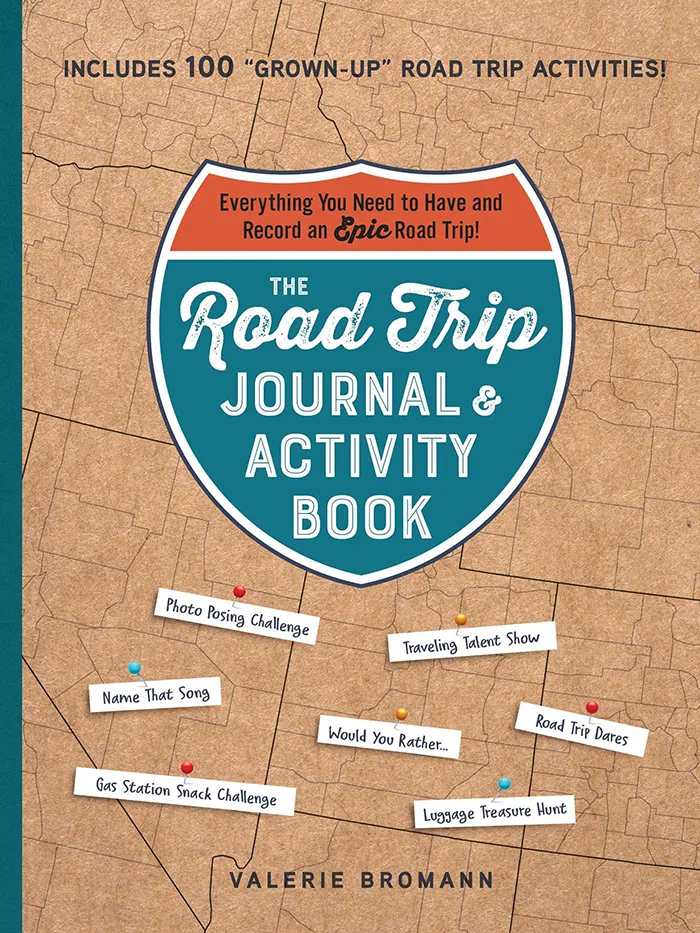 The Road Trip Journal & Activity Book
Everything You Need to Have and Record an Epic Road Trip!
Enjoy fun games and challenges to pass the time on your next road trip and have a keepsake to look back on for years to come with this entertaining must-have for your next vacation.
Pinky originally was located at a restaurant near Paris, Illinois. But in, 1972, Bob Kent Sr. (a businessman and Shriners Club member who traveled often for work) saw the roadside attraction and fell in love. You can read a fascinating story about how this elephant was procured by Kent on a loan, moved to Springfield, then rescued out of an arson-related bankruptcy here.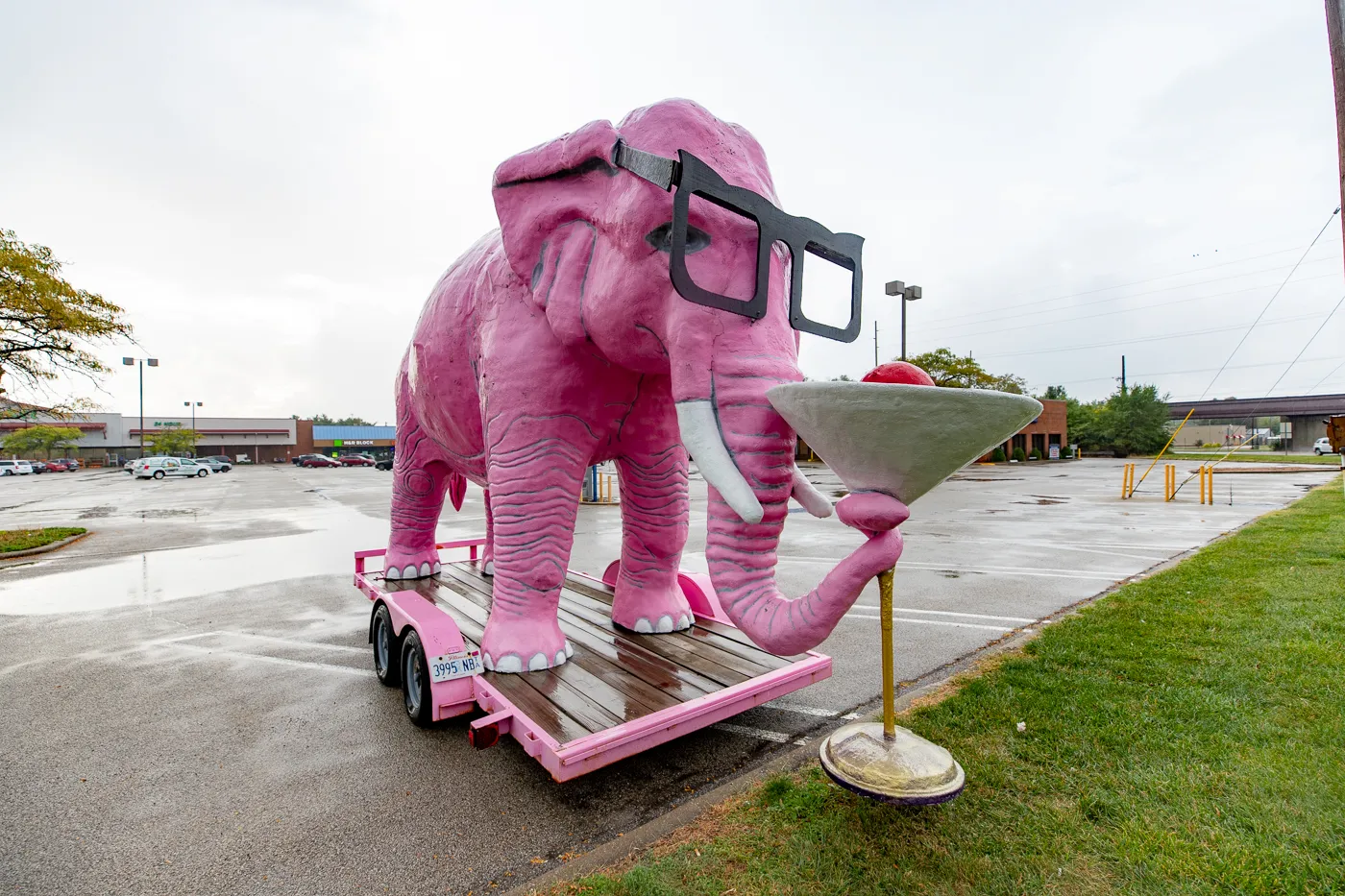 For many years after coming to Springfield the giant pachyderm lived outside liquor store, Finest Liquors. Pinky is now mostly found in a large parking lot of the Kent Plaza strip mall near the County Market and Burger Bar. Though she sometimes disappears, as she can be rented out for special occasions for a small fee of $100 (payable to Shriners Hospital in St. Louis). The giant elephant is a prize star at local parades, appears at birthday parties, and even had the tremendous honor of leading the funeral procession when Bob Kent Sr. died.
Love pink elephant roadside attractions? Also look out for the Pink Elephant Antique Mall in Livingston, Illinois; the Large Pink Elephant in Fenton, Missouri; and Pinkie the Pink Elephant with Glasses in DeForest, Wisconsin.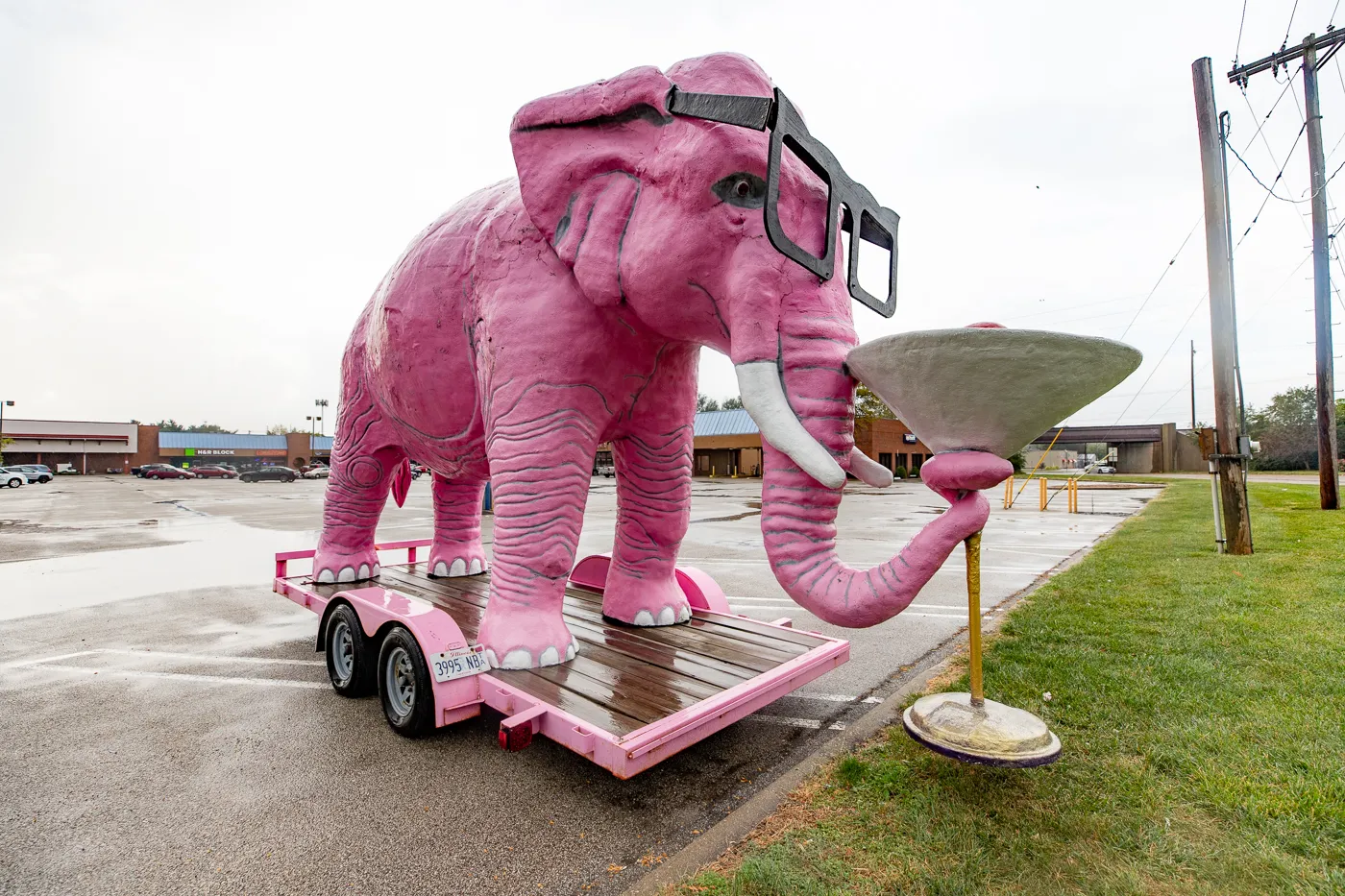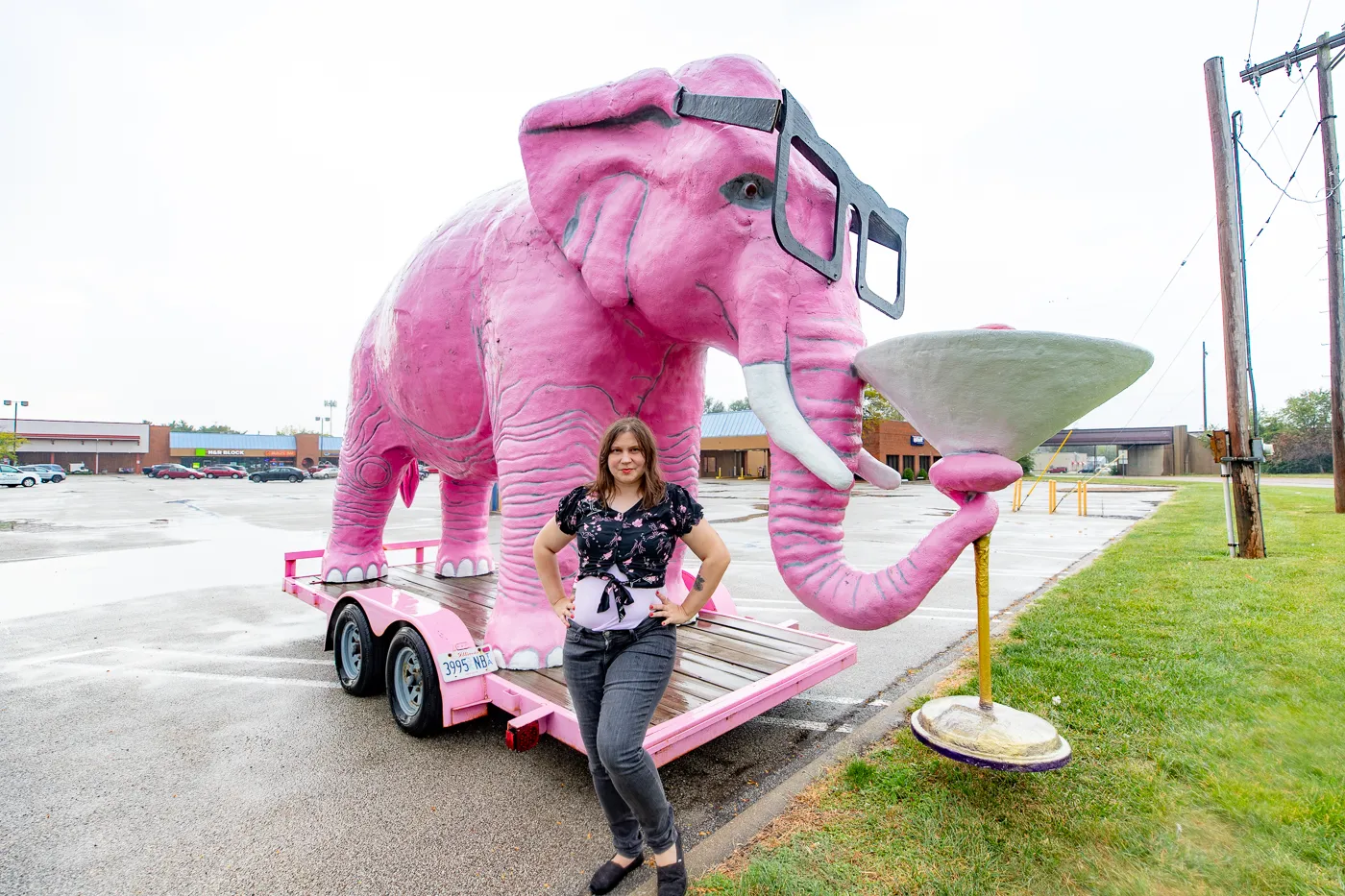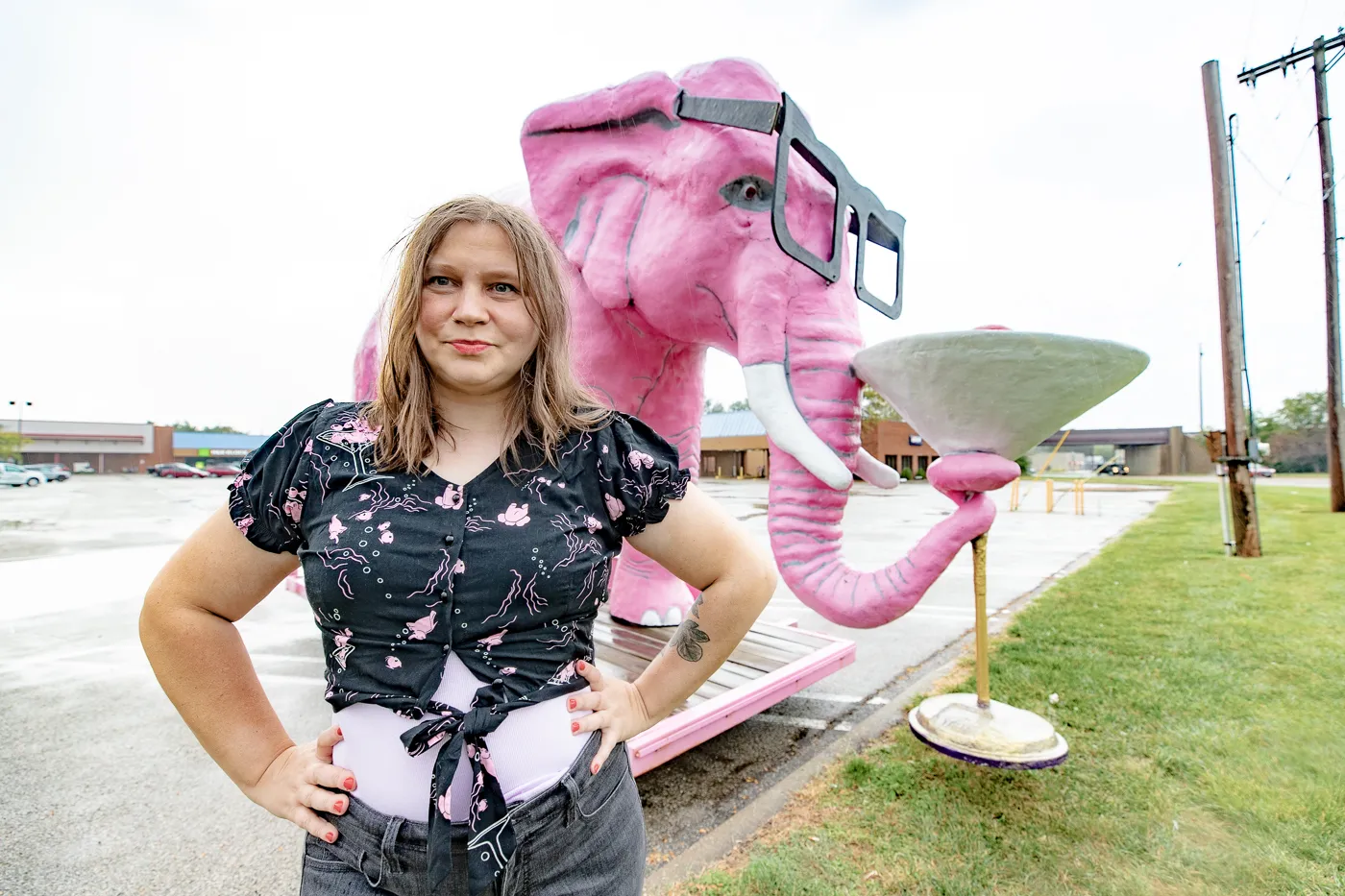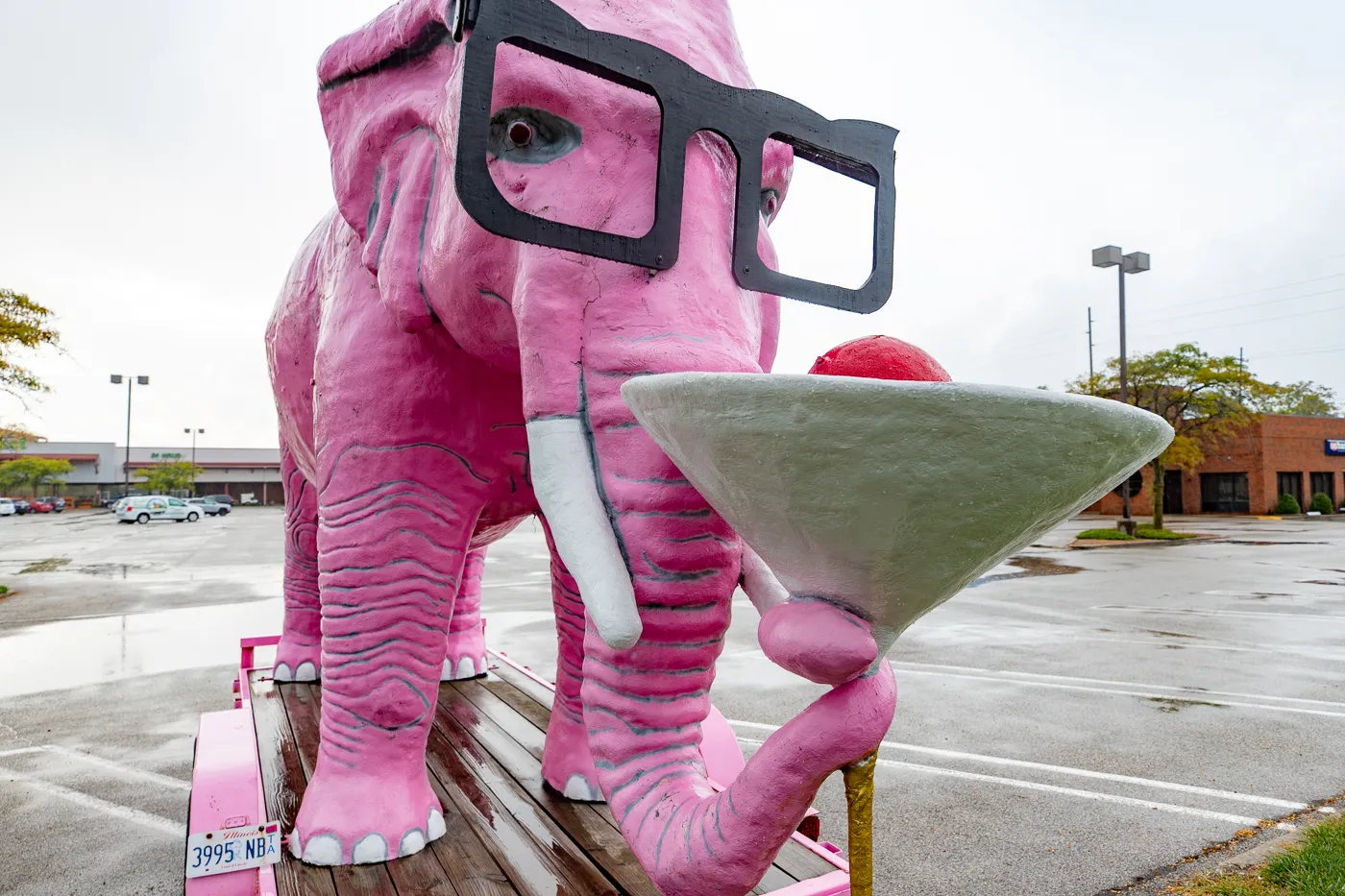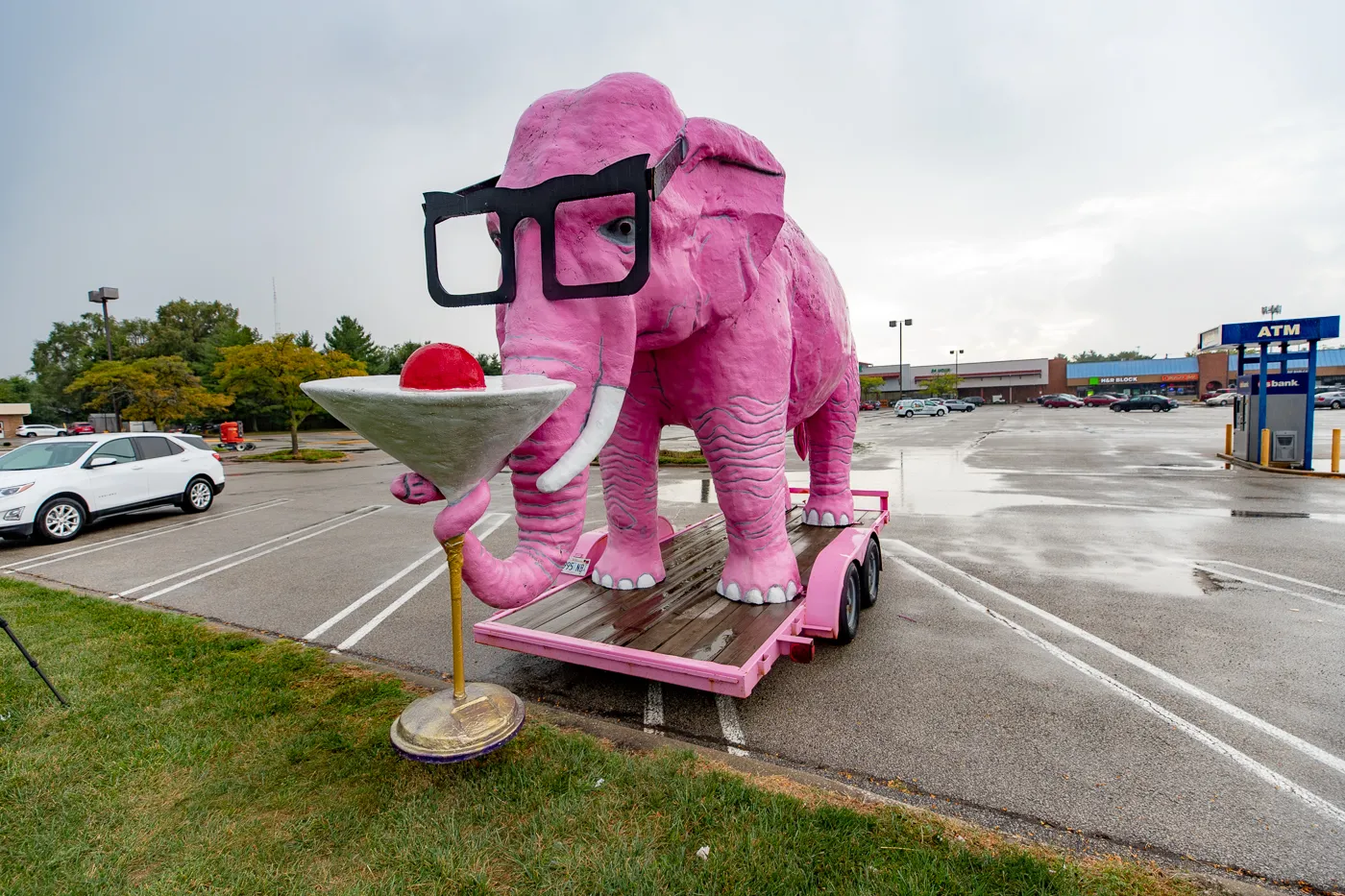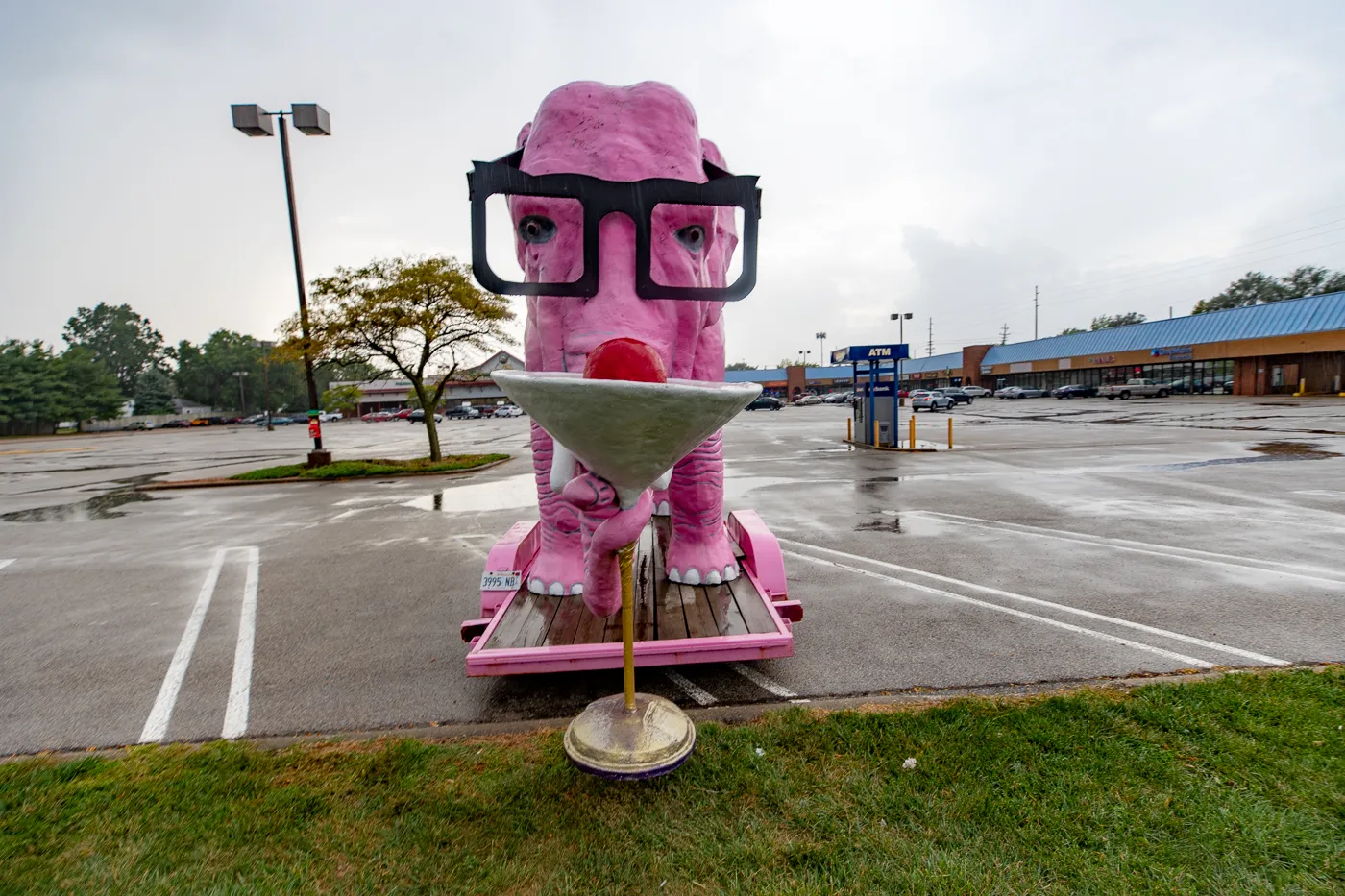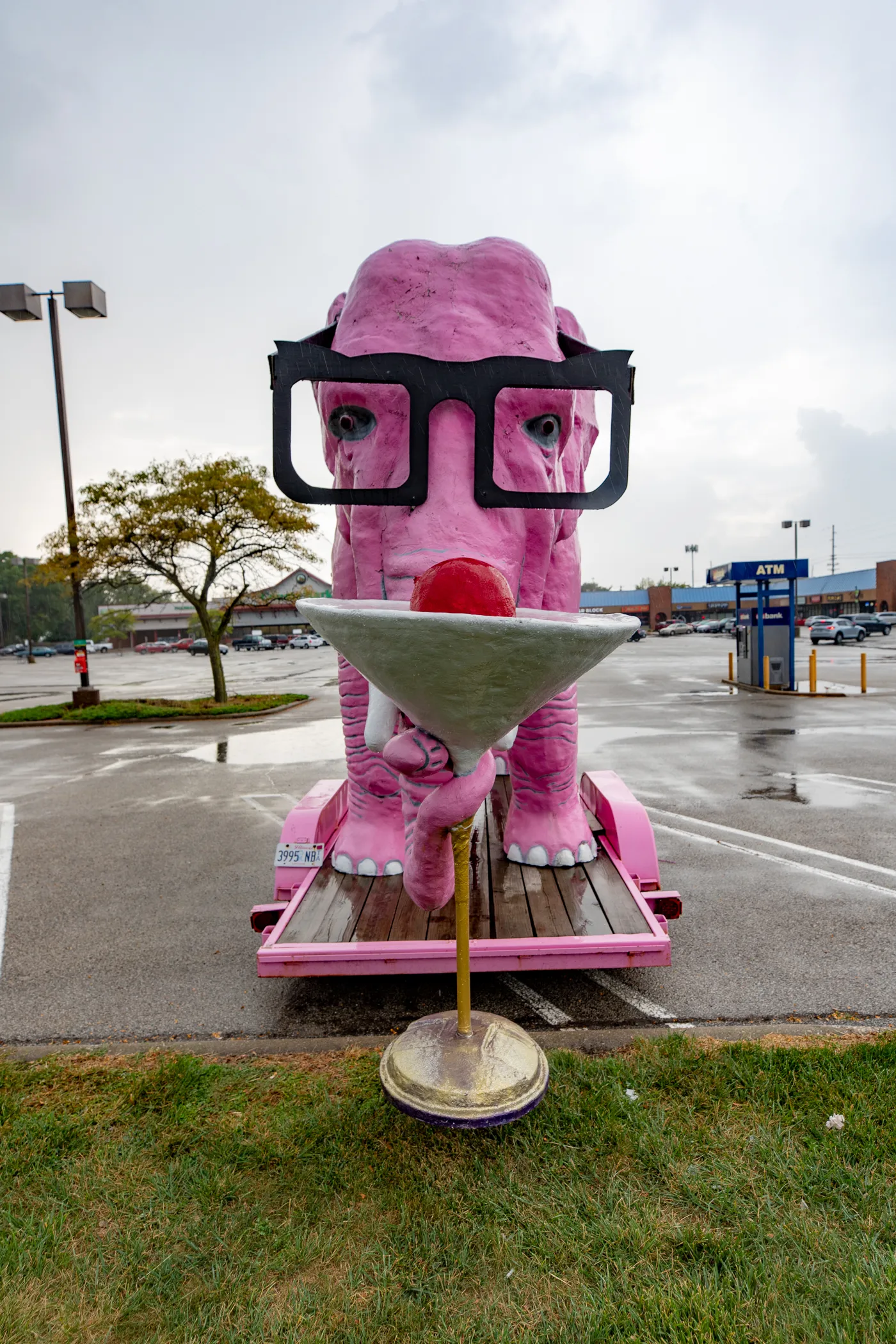 Pinky the Pink Elephant with a Martini Glass
Address: 2777 S 6th St, Springfield, IL 62703
Cost: Free to See
Hours: Always Visible
Pin this Illinois roadside attraction: