Here's hoping this Texas Route 66 roadside attraction doesn't get the boot anytime soon! Find this Big Red Cowboy Boot at Big Vern's Steakhouse in Shamrock, Texas.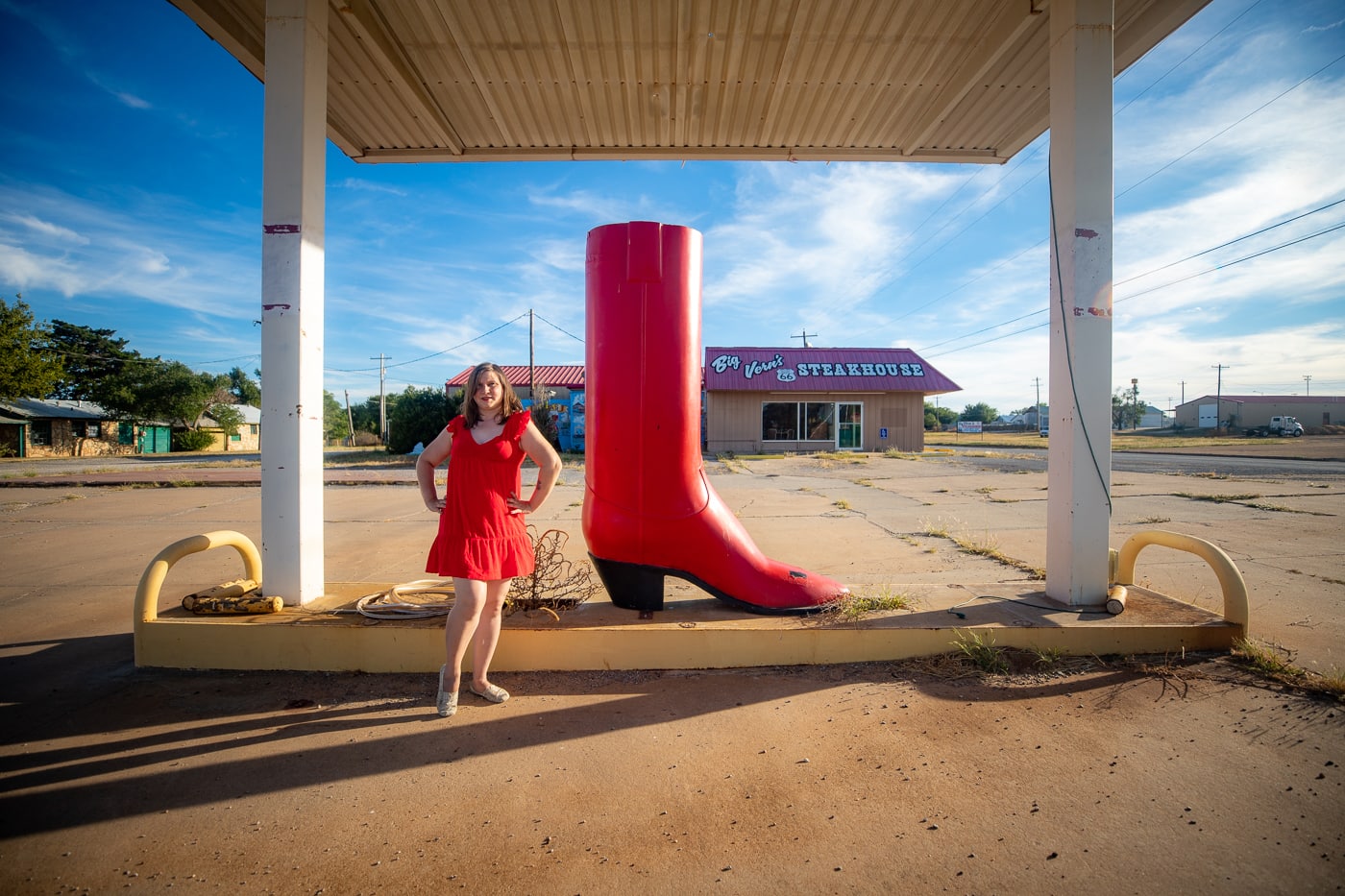 Located in a former CITGO station, Big Vern's Steakhouse was once a Shamrock institution. Known for their juicy steaks and scrumptious beer bread, the restaurant offered a delicious night out for cross country travelers and locals alike.
Inside Big Vern's, the Western decor featured Texas-themed murals and outside the Shamrock, Texas attraction a giant big red cowboy boot is the centerpiece attraction.
Unfortunately, the titular Big Vern passed away in 2019 and the steakhouse closed in 2020. The property has seen better days and the future of the restaurant is yet to be seen. While you can still find this big boot outside it might be forced to take a stroll someday soon.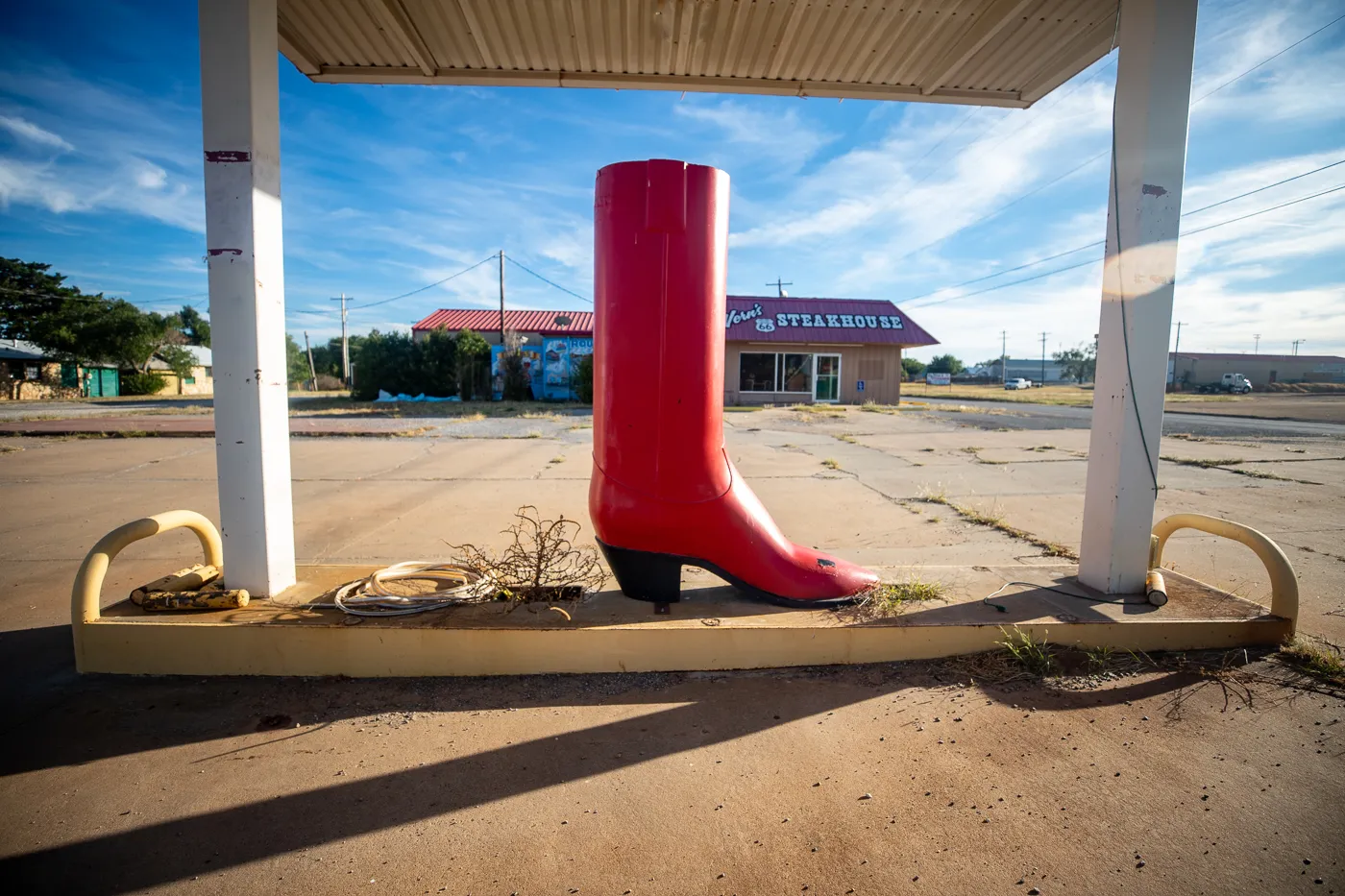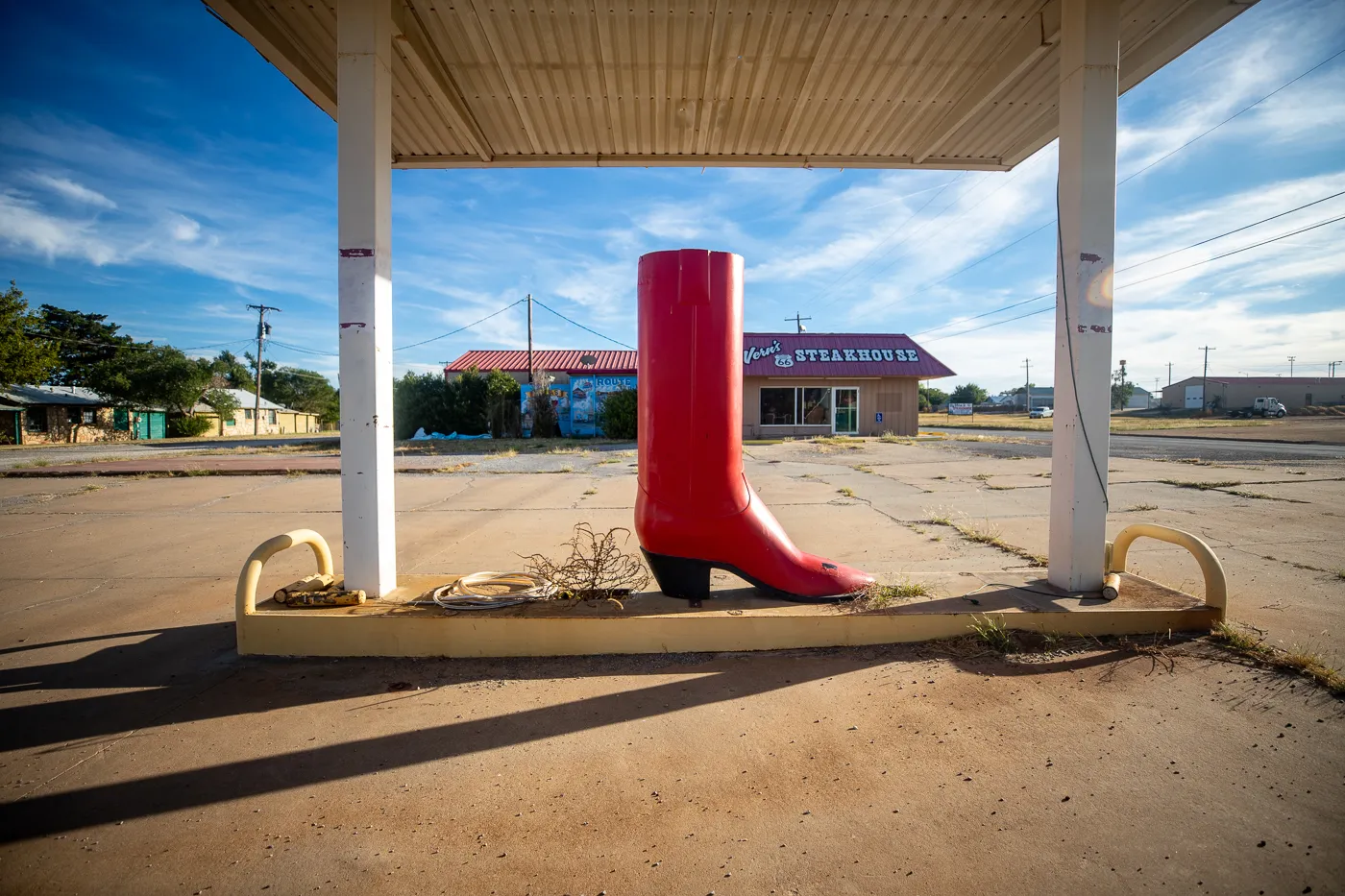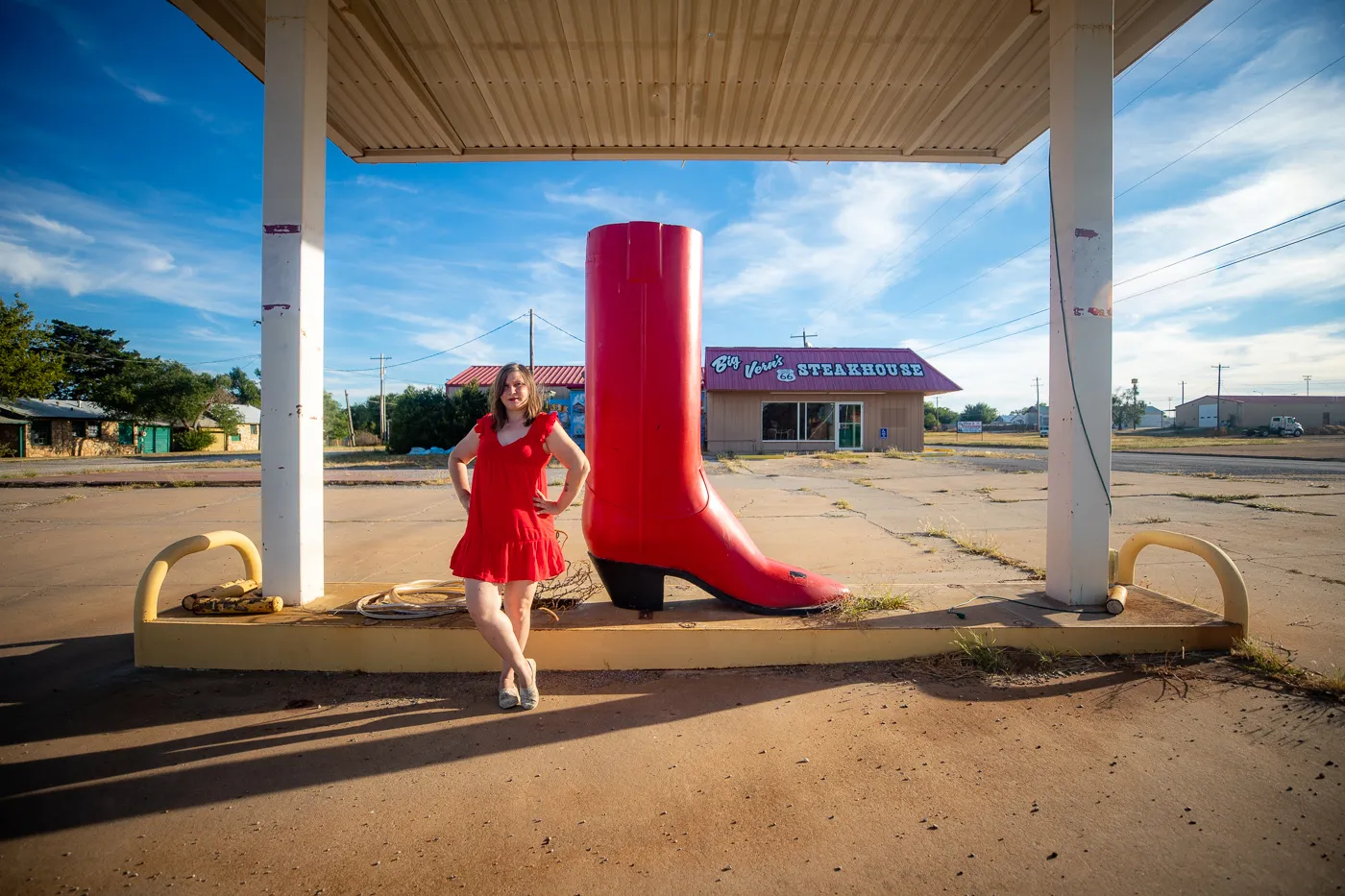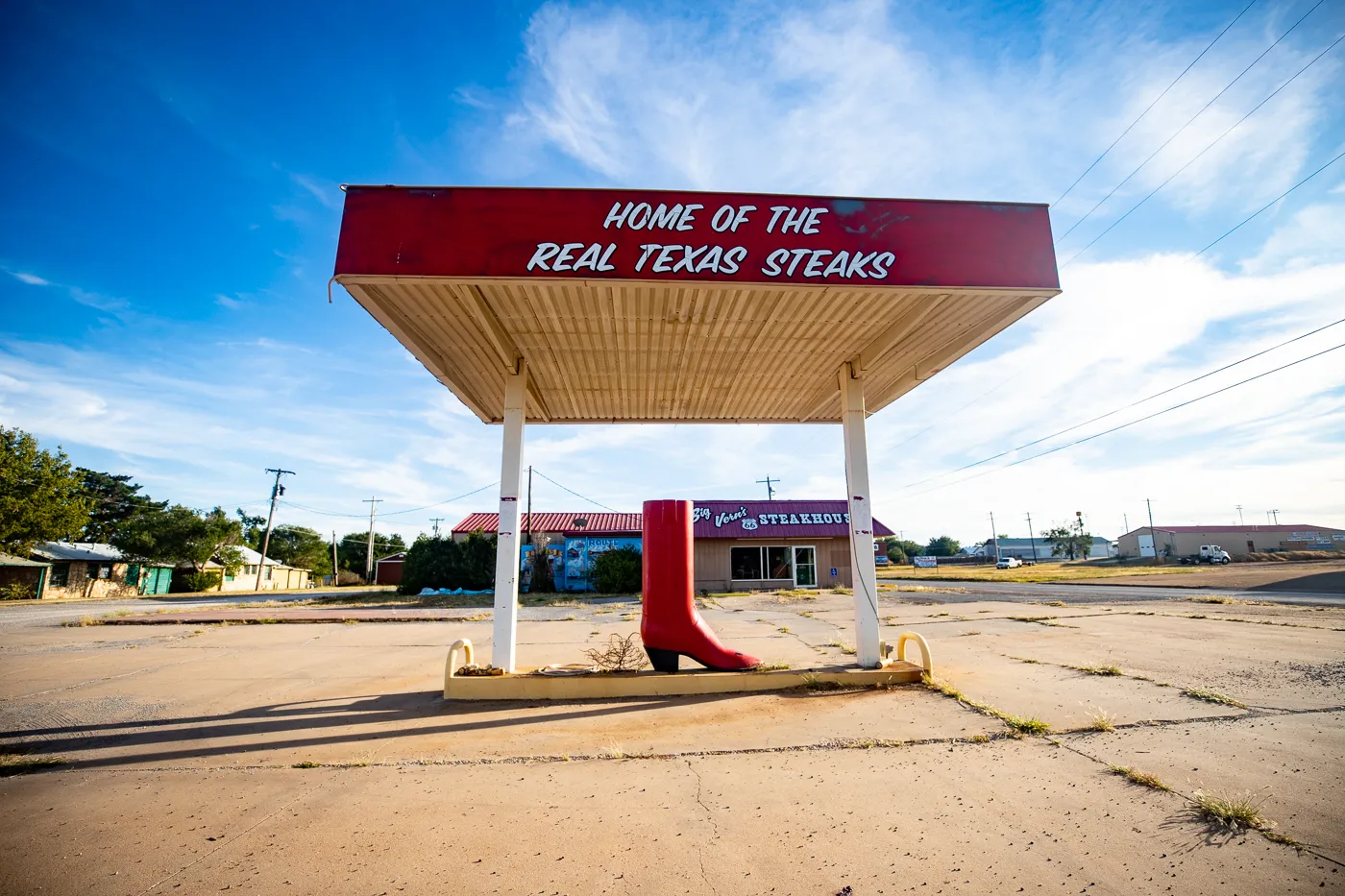 There are even more things to see in Shamrock, Texas! Check out these other Texas Route 66 attractions in town: Blarney Stone Plaza, the Fake Blarney Stone, the Texas-Shaped Monument, the Welcome to Shamrock Sign, the Shamrock Mural, and the Conoco Tower Station and U-Drop Inn Café.
And if you're looking to spend the night in town, you have to stay at the Shamrock Country Inn motel!
Big Red Cowboy Boots
Address: 200 E 12th St, Shamrock, TX 79079
Hours: Always Visible
Cost: Free to See
Pin this Texas Route 66 roadside attraction: