Ernie Edwards ran the Pig Hip restaurant in Broadwell, Illinois, a popular Route 66 stop, from 1937 to 1991. The shop was known for pig hip sandwiches topped with a special sauce and made from fresh ham claimed to come only from the left hip of the pig.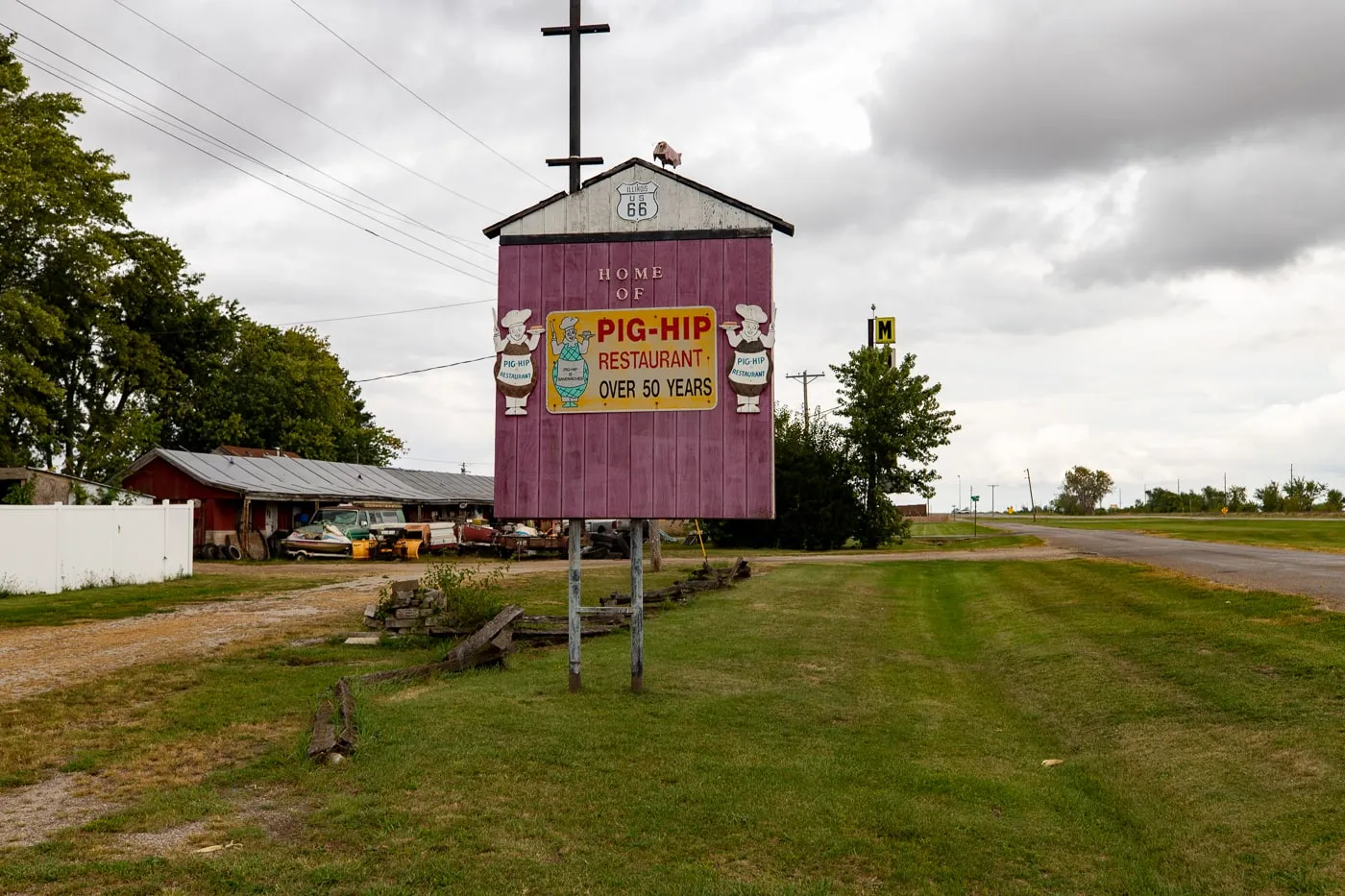 After the restaurant closed in 1991 Edwards turned it into a museum that celebrated its past. Unfortunately, on March 5, 2007, a fire destroyed the property and it was never rebuilt.
At the site of the former restaurant you can find a stone marker that tells the story of the restaurant and a restored Pig Hip sign. The original sign blew down in a storm and it has since been restored, rebuilt, and restructured to both stay true to the original and withstand the weather.
The remaining artifacts from the Pig Hip that survived the fire are now located at The Mill Museum on 66 in nearby Lincoln. Illinois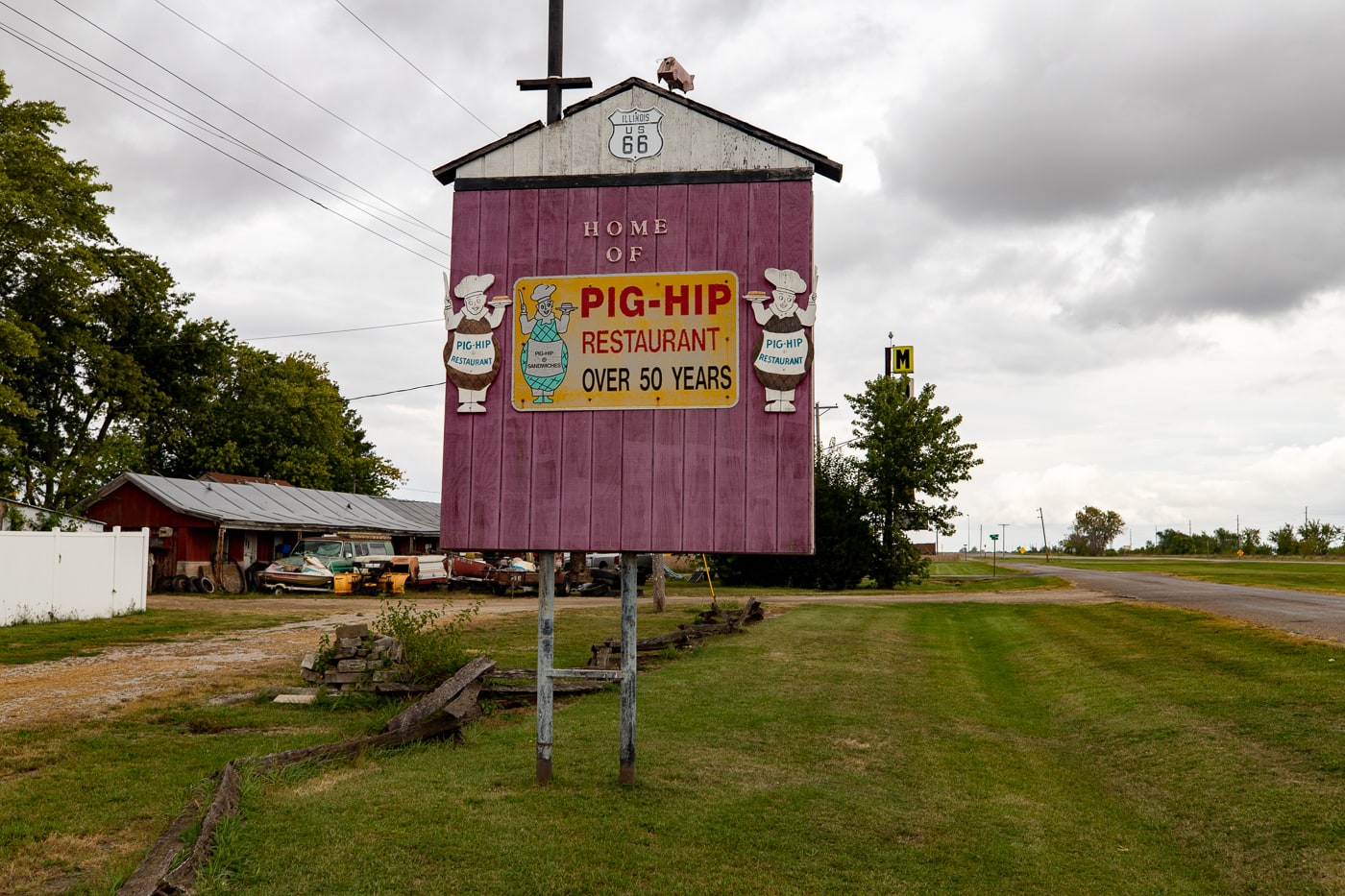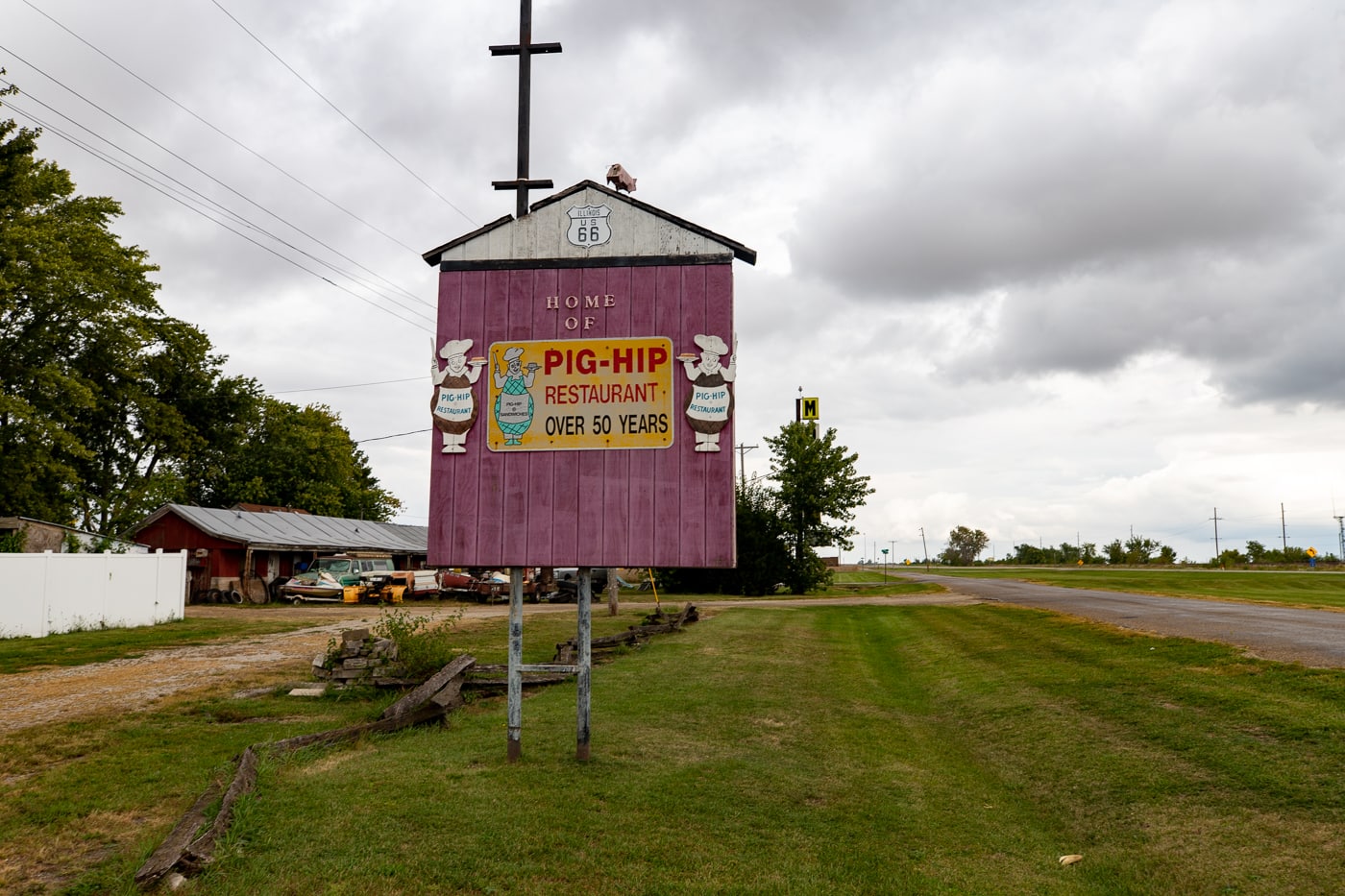 Looking for more Illinois Route 66 attractions? Be sure to visit the Illinois Route 66 Hall of Fame & Museum, Route 66 Park, the Greetings from Litchfield, Illinois Mural, and the Our Lady of the Highway Shrine.
Pig Hip Sign & Restaurant Memorial
Address: 100-198 N Frontage Rd, Broadwell, IL 62634
Cost: Free to See
Hours: Always Visible