Quick photo of the smiley face water tower in Atlanta, Illinois! This water tower must be really happy to live in this midwestern town!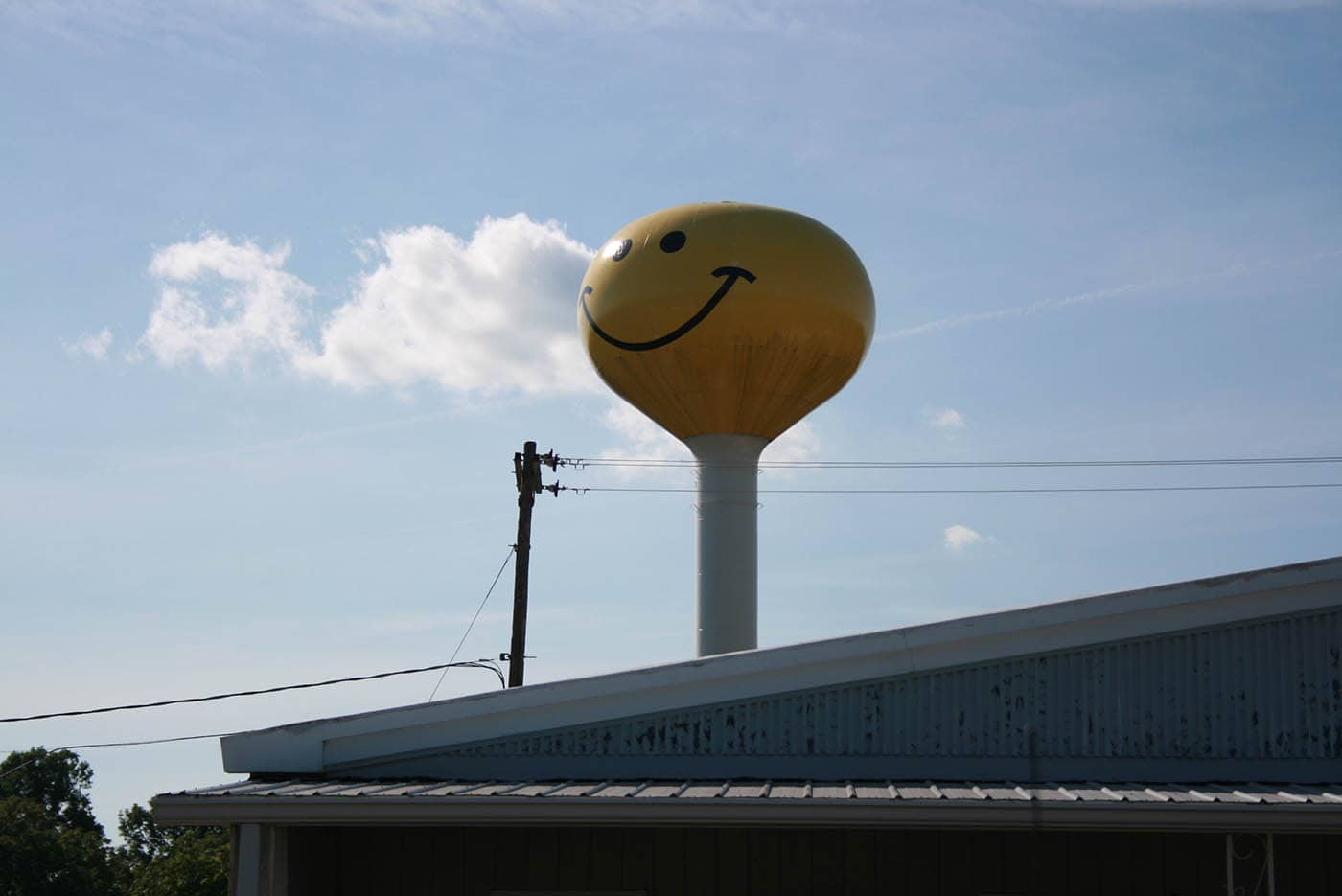 This smiley water tower is located on Route 66 and gives a warm welcome to those visiting the rural town, driving the Mother Road, stopping by to check out the giant muffler man with a hot dog, or grabbing lunch at The Palms Grill Cafe.
The water tower was painted bright yellow and given a silly smiley face in 2003, costing $175,000.
If you love this Illinois roadside attraction, you might want to check out another painted water tower on your next road trip: the World's Largest Catsup Bottle in Collinsville.
---
Route 66 Smiley Face Water Tower
Location: Atlanta, Illinois
Cost: Free to see.
Hours: Always visible.
Date: July 15, 2007