Here's a quick photo that will surely make you smile: this is the smiley face water tower in Atlanta, Illinois! This water tower must be really happy to live in this midwestern town! But, I mean, with its prominent place on Route 66, who wouldn't be!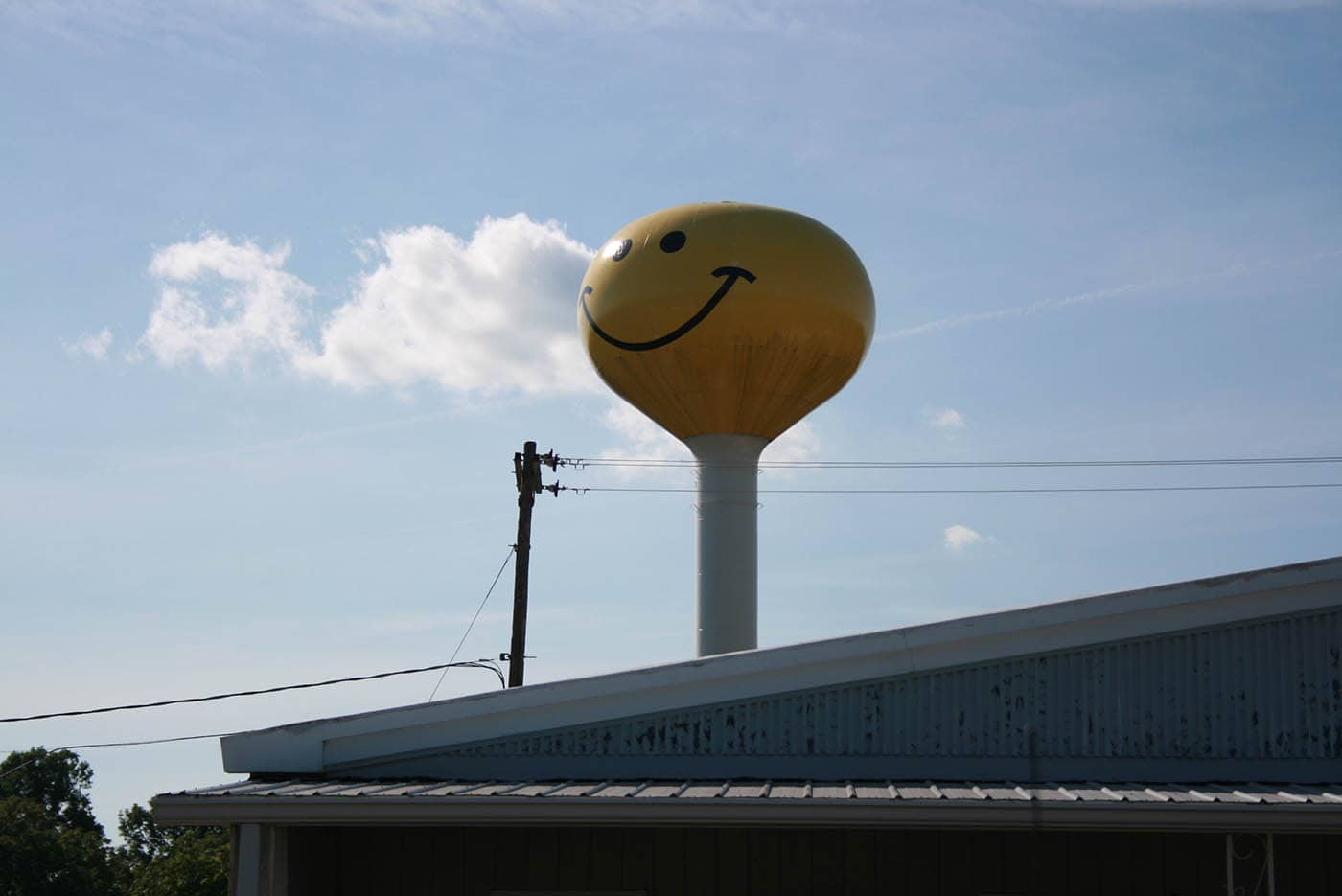 This smiley water tower is located on Route 66 in Atlanta, Illinois. The water tower is painted a bright canary yellow with two black dots for eyes and a beaming smile. It gives a warm welcome to those visiting the rural town, driving the Mother Road, stopping by to check out the giant muffler man with a hot dog, visiting the gas station muffler man head, or grabbing lunch at The Palms Grill Cafe.
The water tower was painted bright yellow and given a silly smiley face in 2003, the same year the famous Atlanta muffler man was moved in in honor of the town's 150th birthday, costing $175,000.
If you love this Illinois roadside attraction, you might want to check out another painted water tower on your next road trip: the World's Largest Catsup Bottle in Collinsville.
Route 66 Smiley Face Water Tower
Location: 407 SW 2nd St, Atlanta, IL 61723
Cost: Free to see.
Hours: Always visible.
Date of photo: July 15, 2007